Whether sustainable fashion, birthday presents for children, vintage furniture or plants in all shapes and colours. Kreis 5 offers many an exciting place to shop. We show you our favourite shops in the industrial district.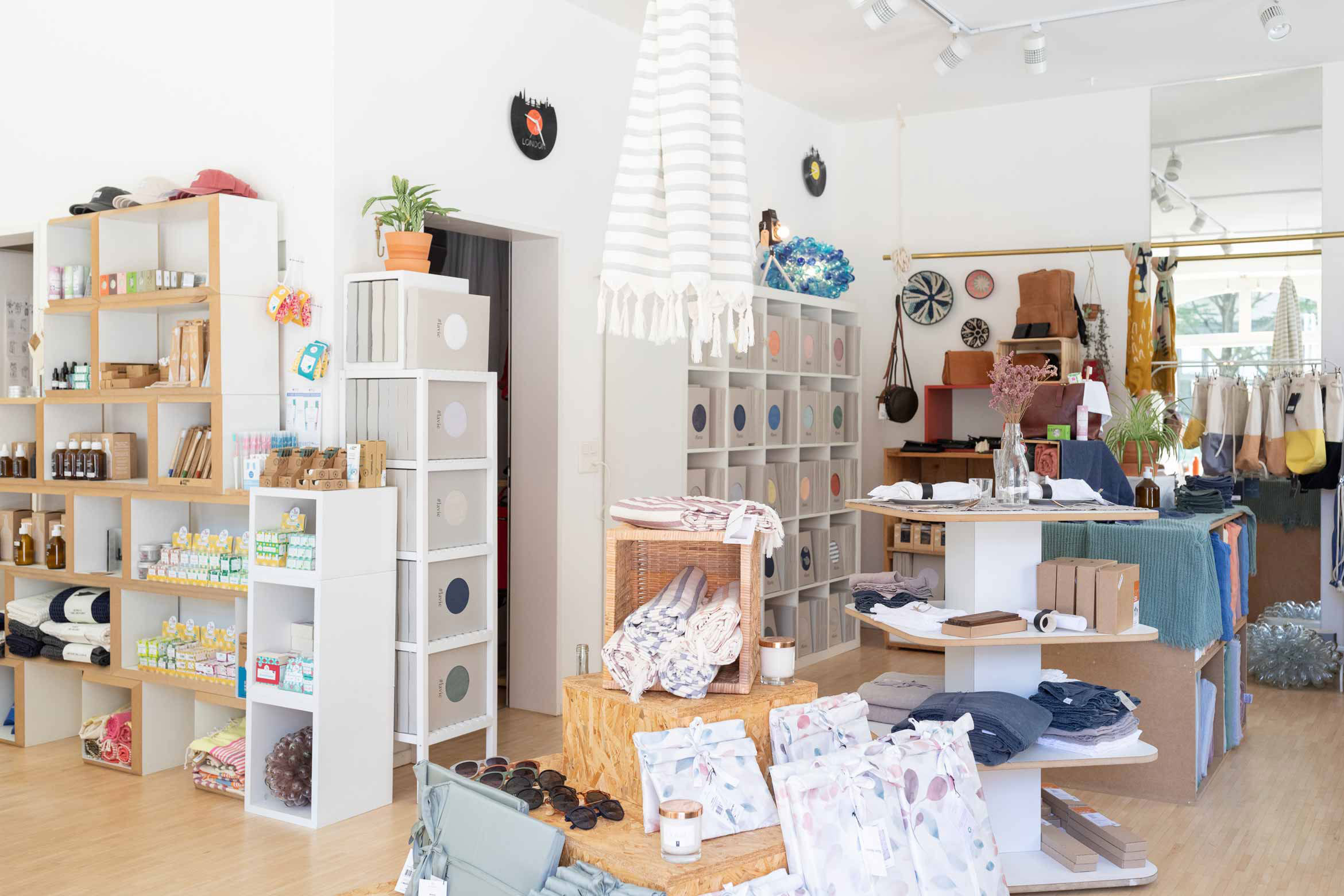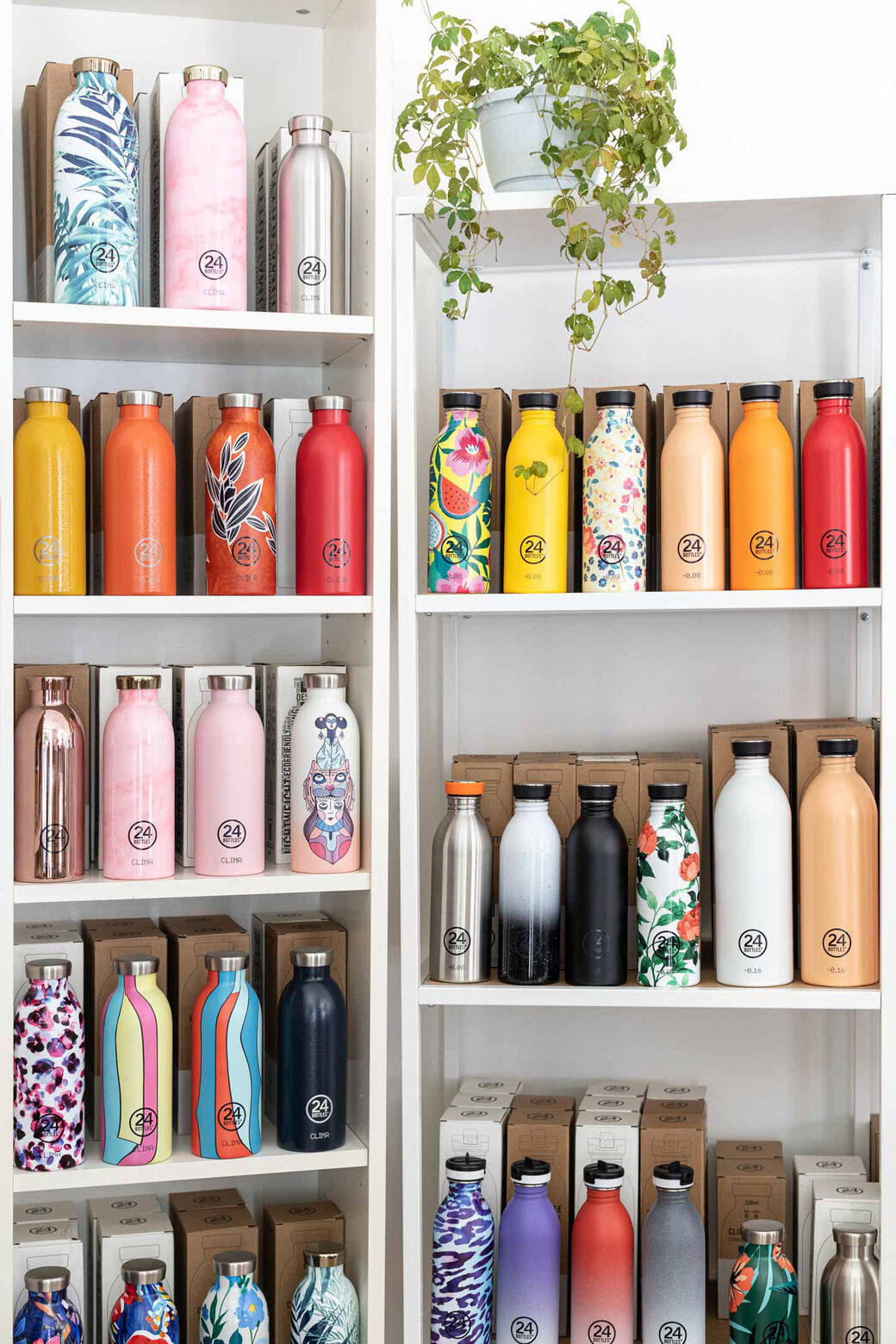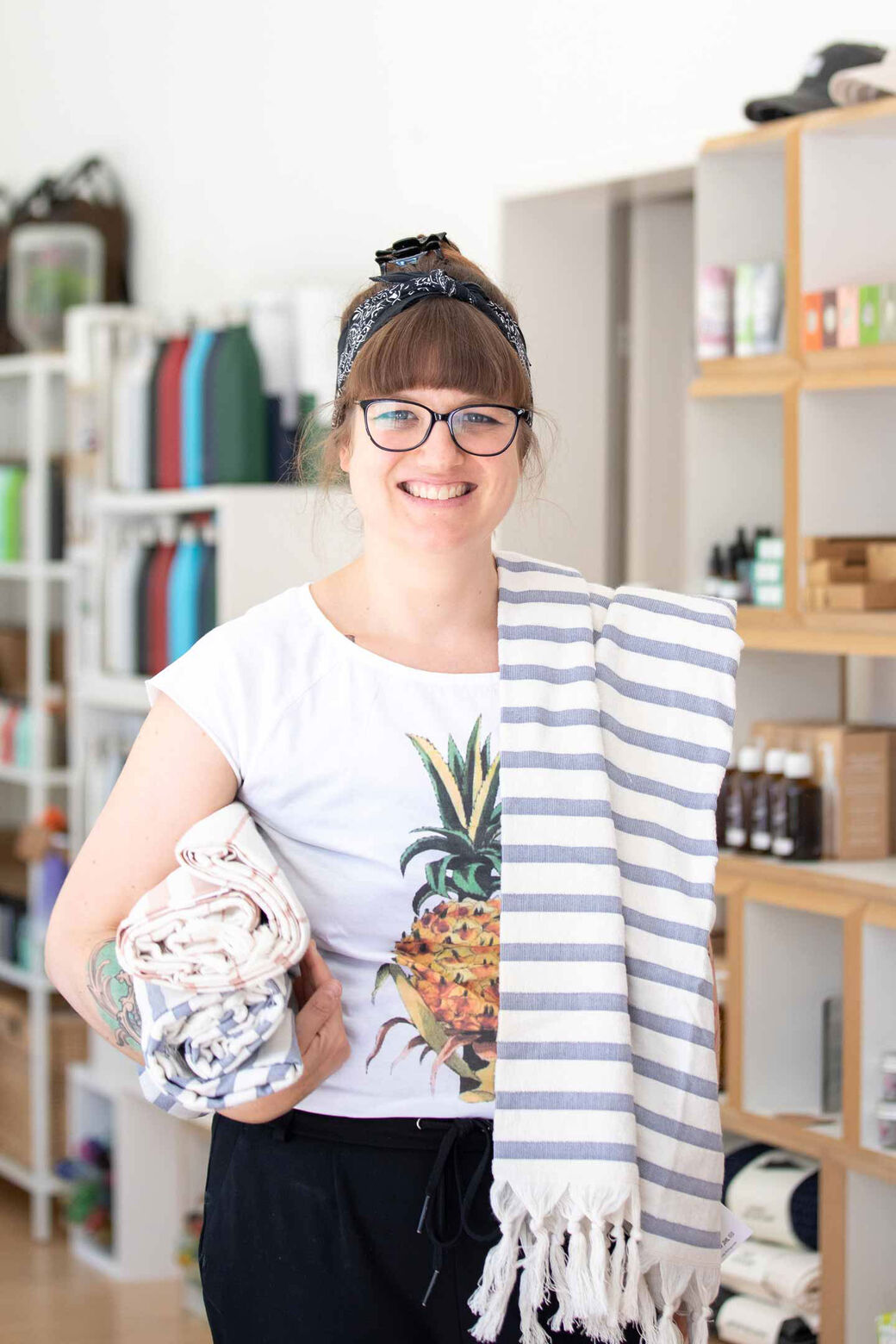 Rrrevolve Eco Concept Store
No more PET bottles! Bring on the wooden toothbrush! The Rrevolve Eco Concept Store is a magnet for people who want to live more sustainably. Sarina Lüthi is there to help, and she's delighted that more people are keen to go green.
Josefstrasse 45, 8005 Zurich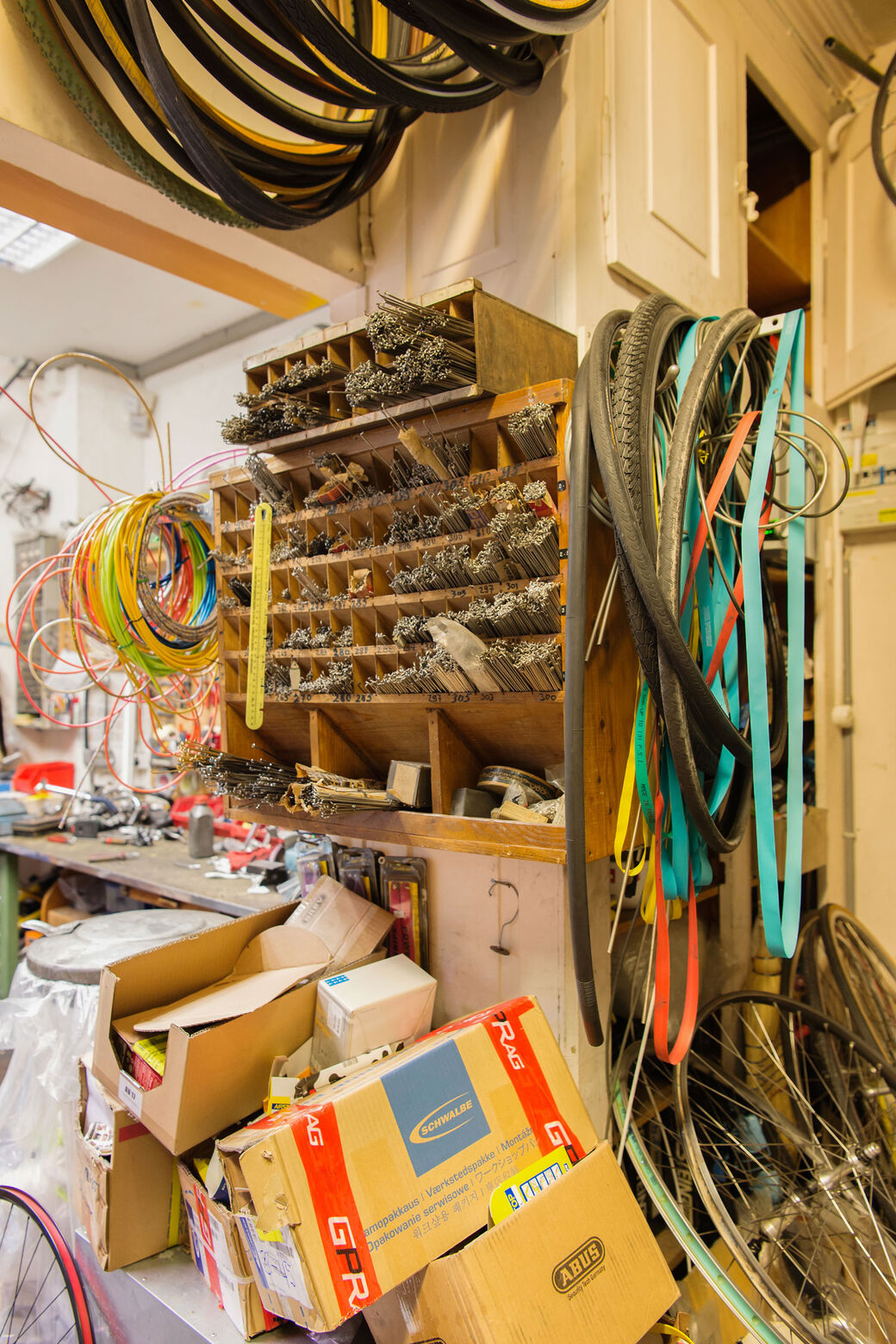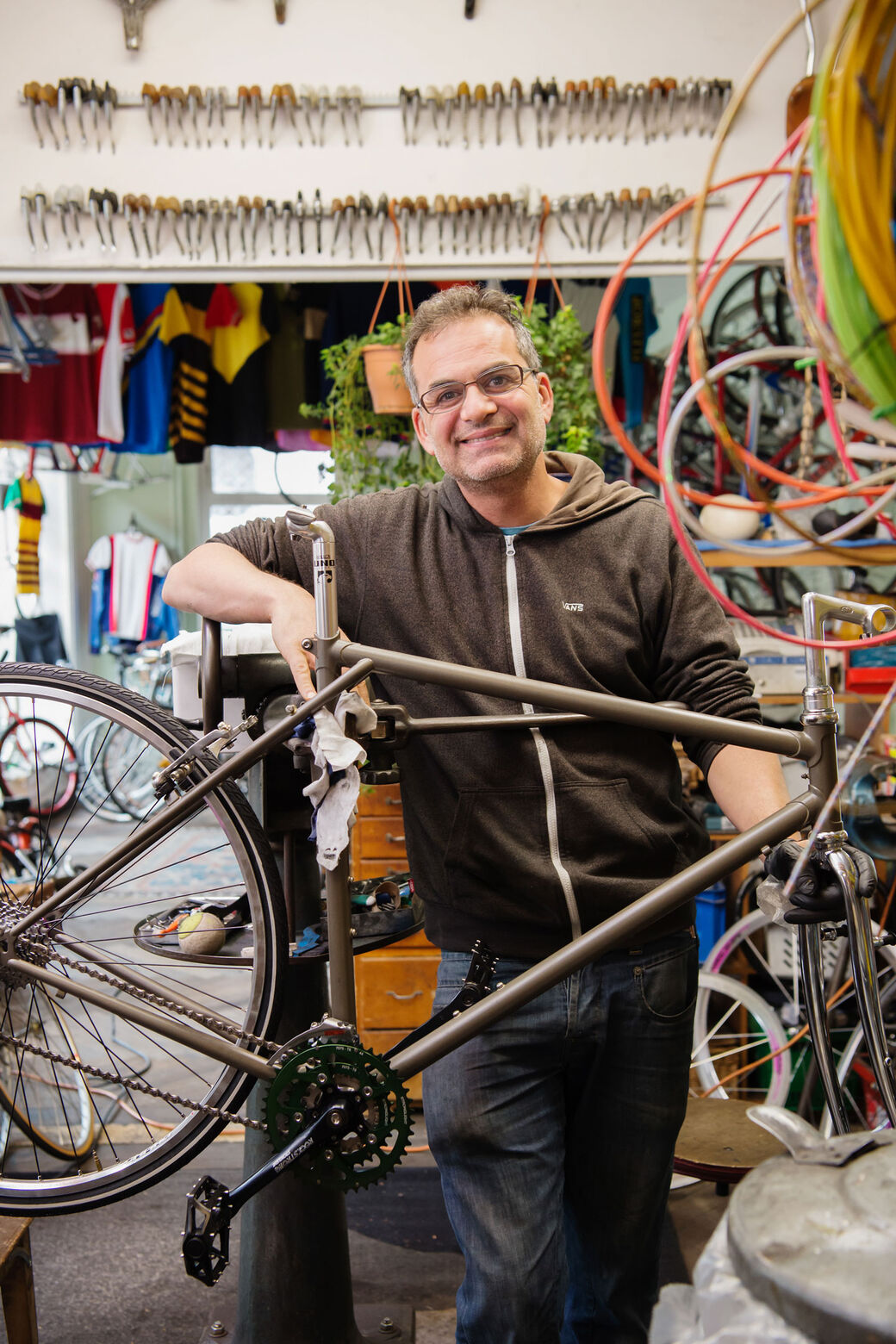 Velocittà
'The terrain in Zurich is very rough,' says Mounayer, and so he spends most of his time in the shop mending bike tubes. However, he also sells bikes that he has assembled himself. The shop is full of examples of his weakness for old models with high-quality accessories.
Neugasse 29, 8005 Zurich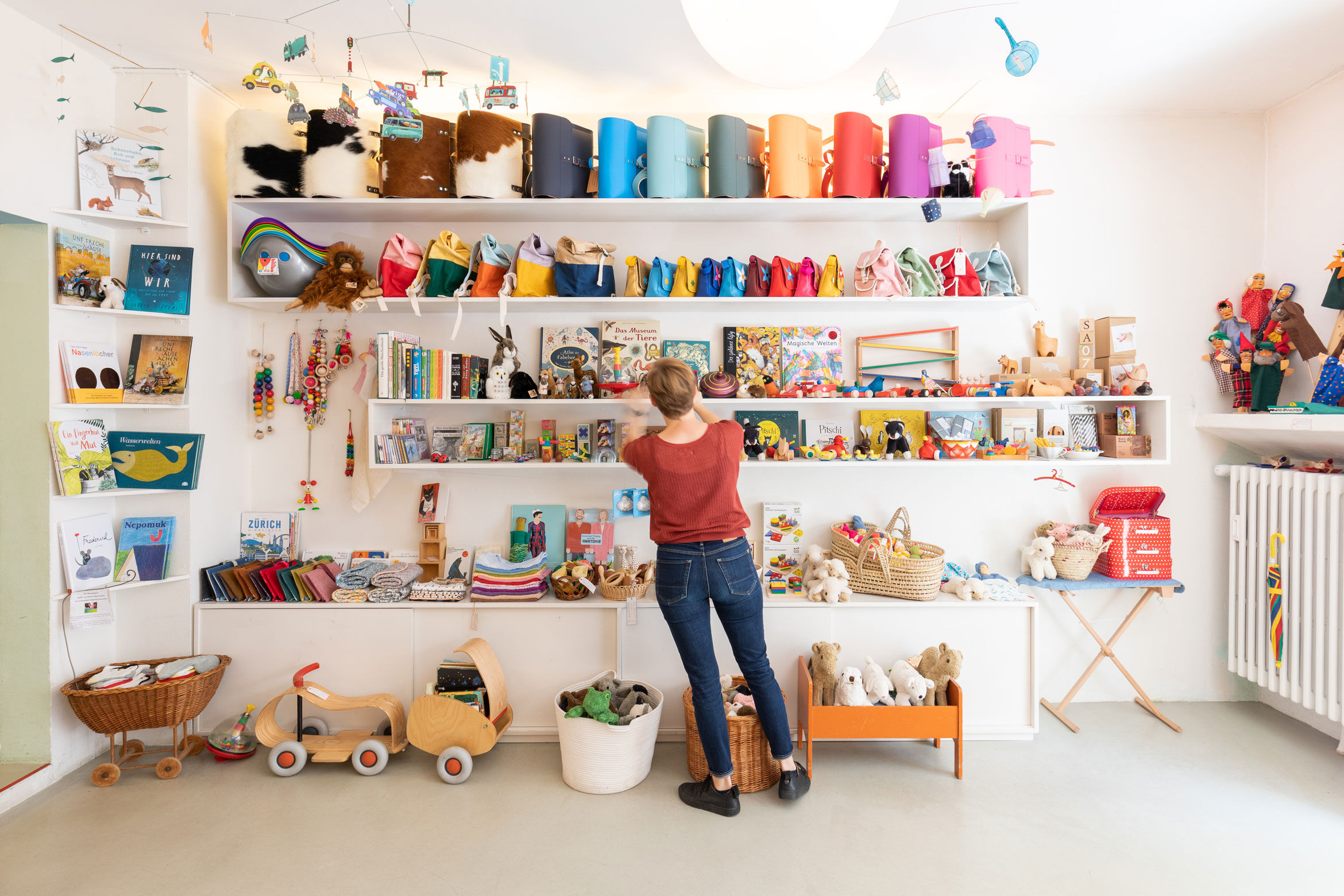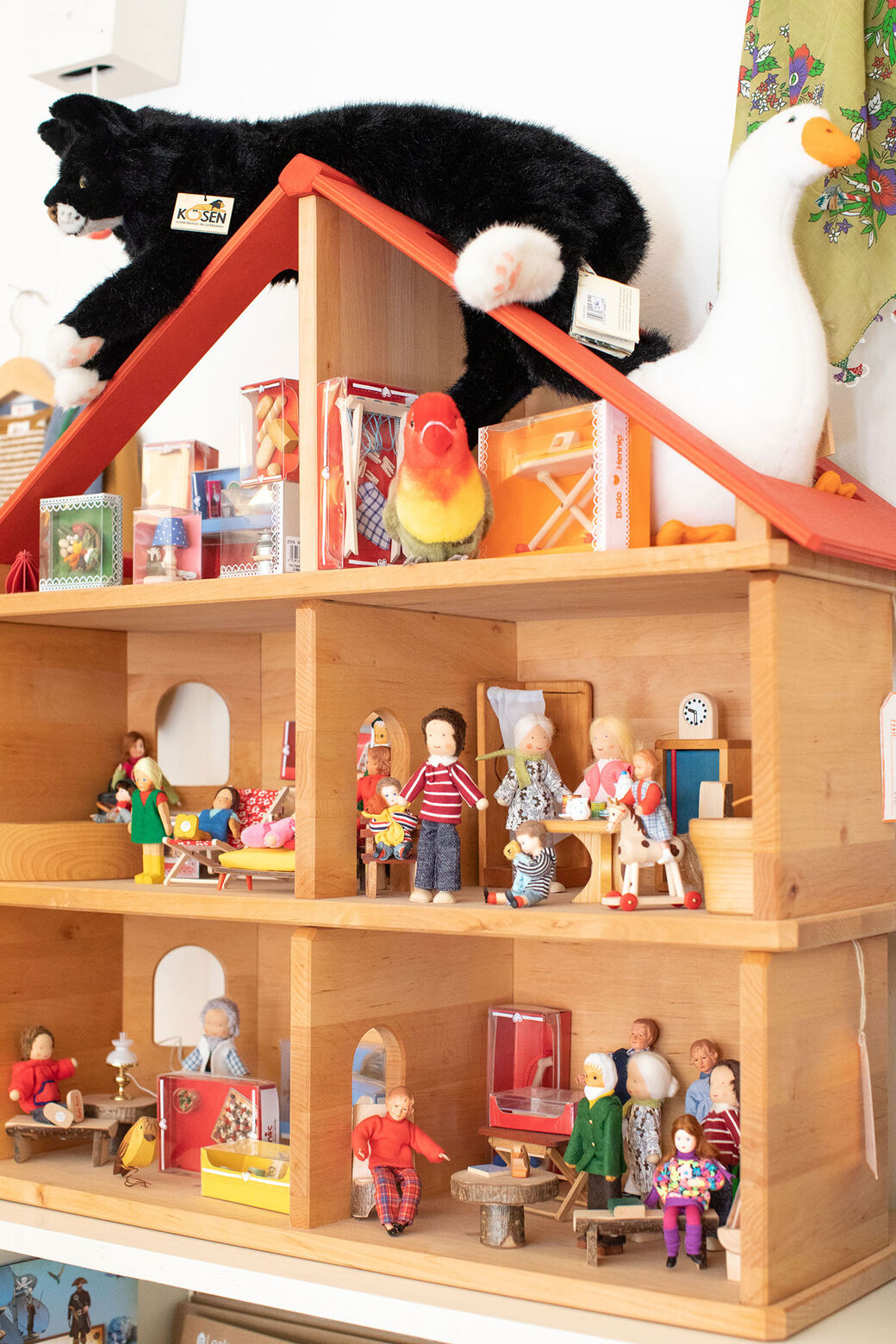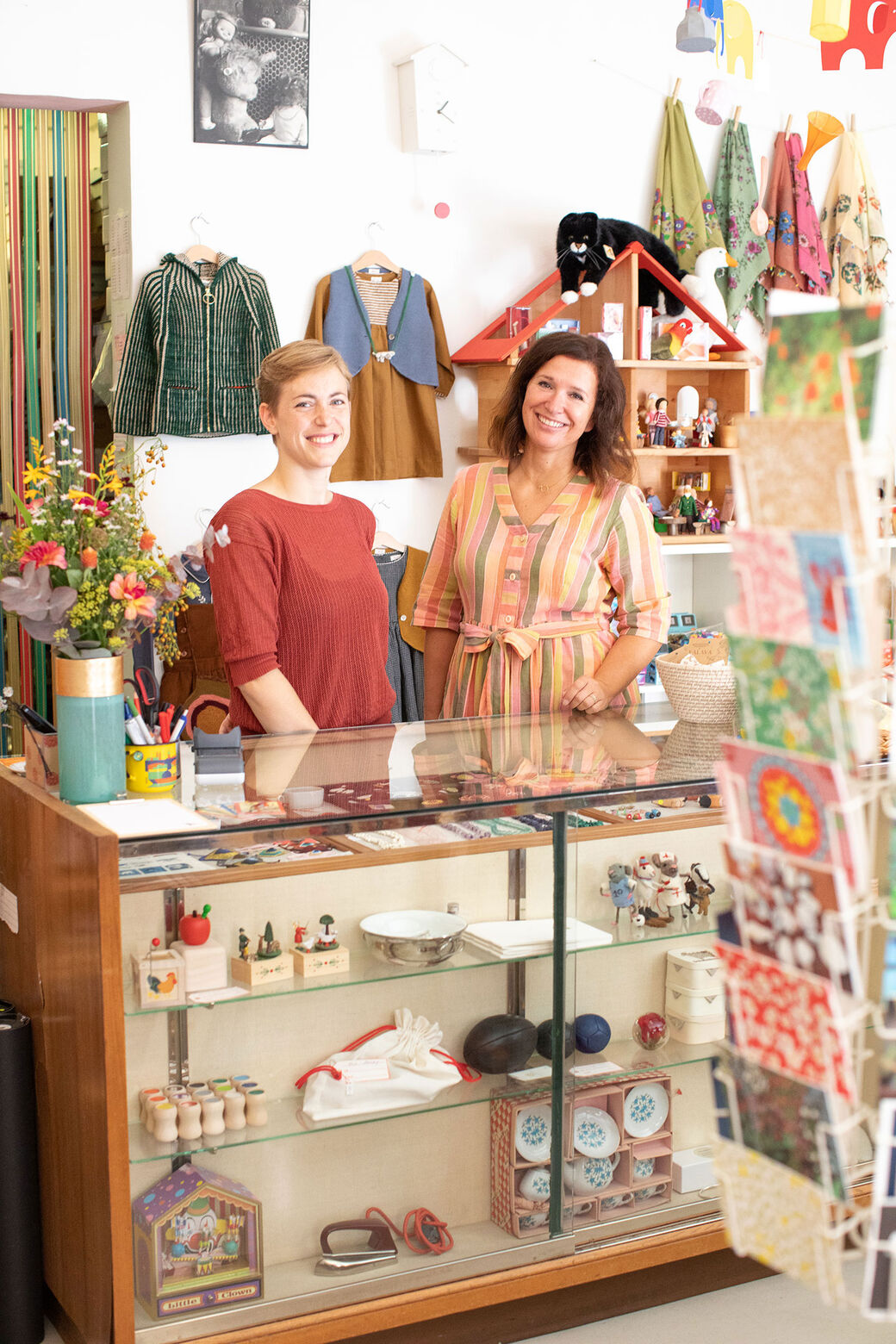 Nepomuk
Babygros for newborns and birthday presents for young children: relatives and godparents will find exactly what they are looking for in this shop owned by Ulrike Eckardt and Laura Frey.
Klingenstrasse 23, 8005 Zurich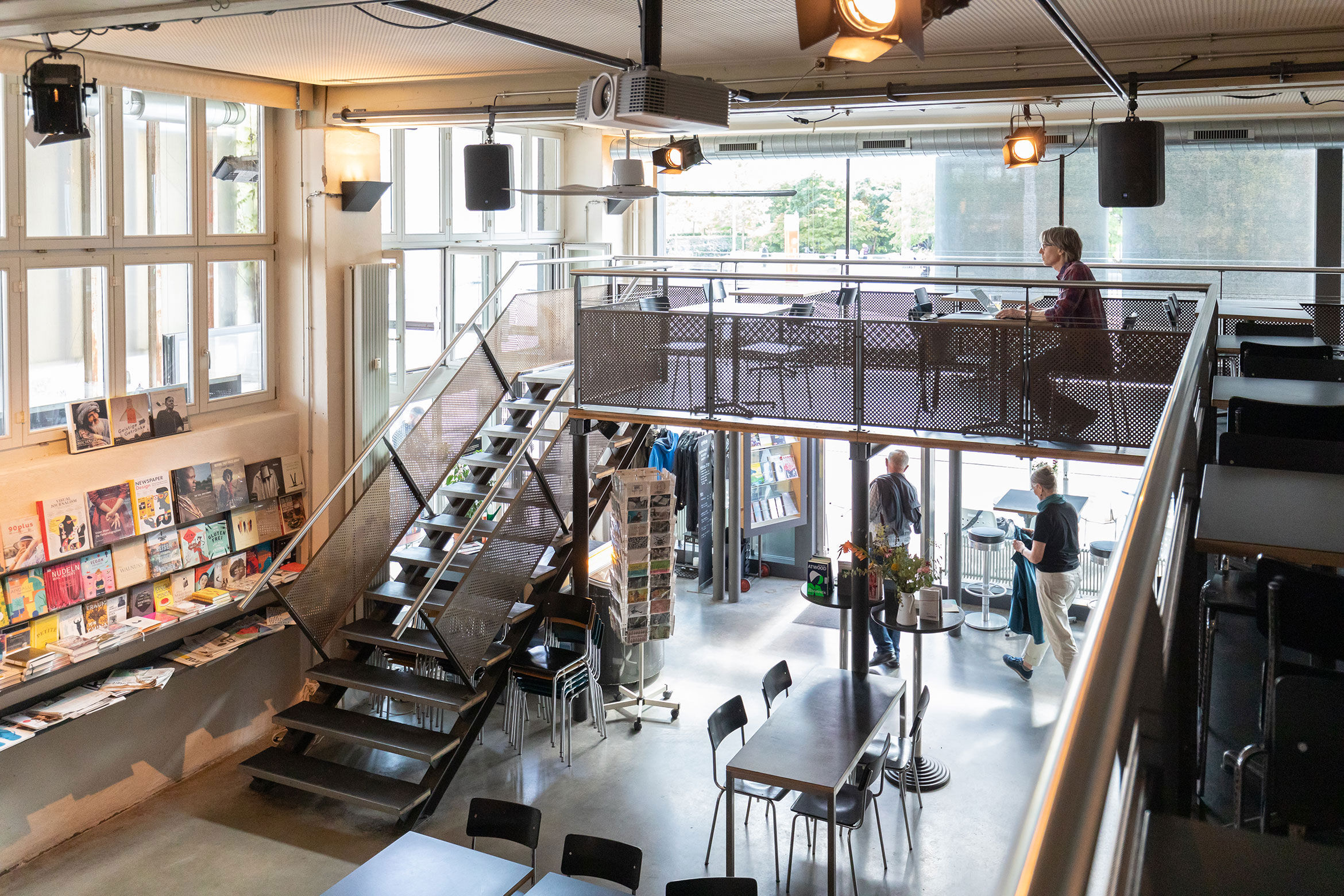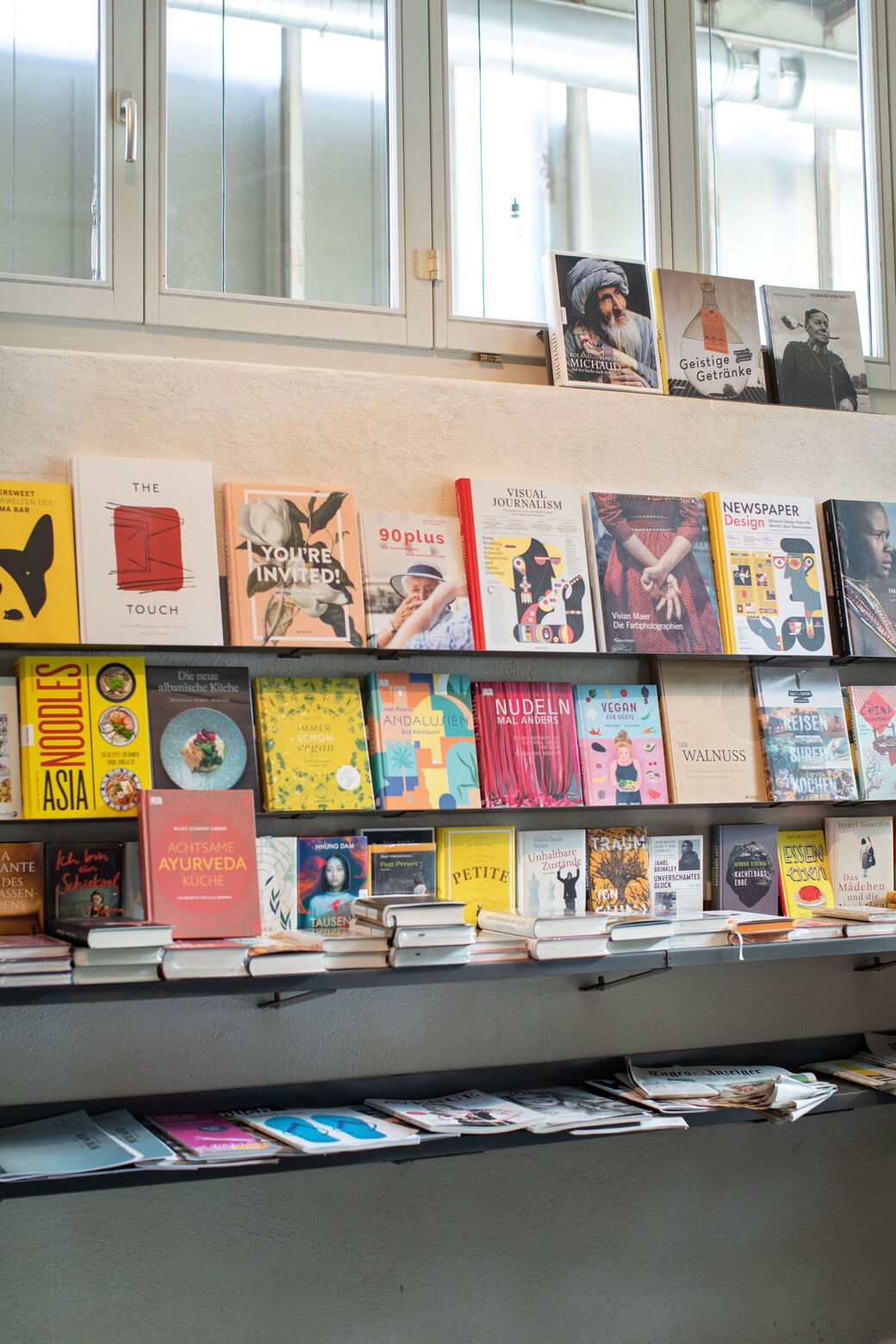 Sphères
Read the Full Story

At the end of the nineties, it was a risk to open a bar in the middle of Zurich's industrial district. Even more so when you wanted to open an unusual hybrid of a bookshop, venue and café! But, the industrial quarter transformed into the lively District 5. And what was right in the middle of it all? Sphères. Philipp Probst, one of the four main people in charge, has been working here for almost a decade.
Hardturmstrasse 66, 8005 Zurich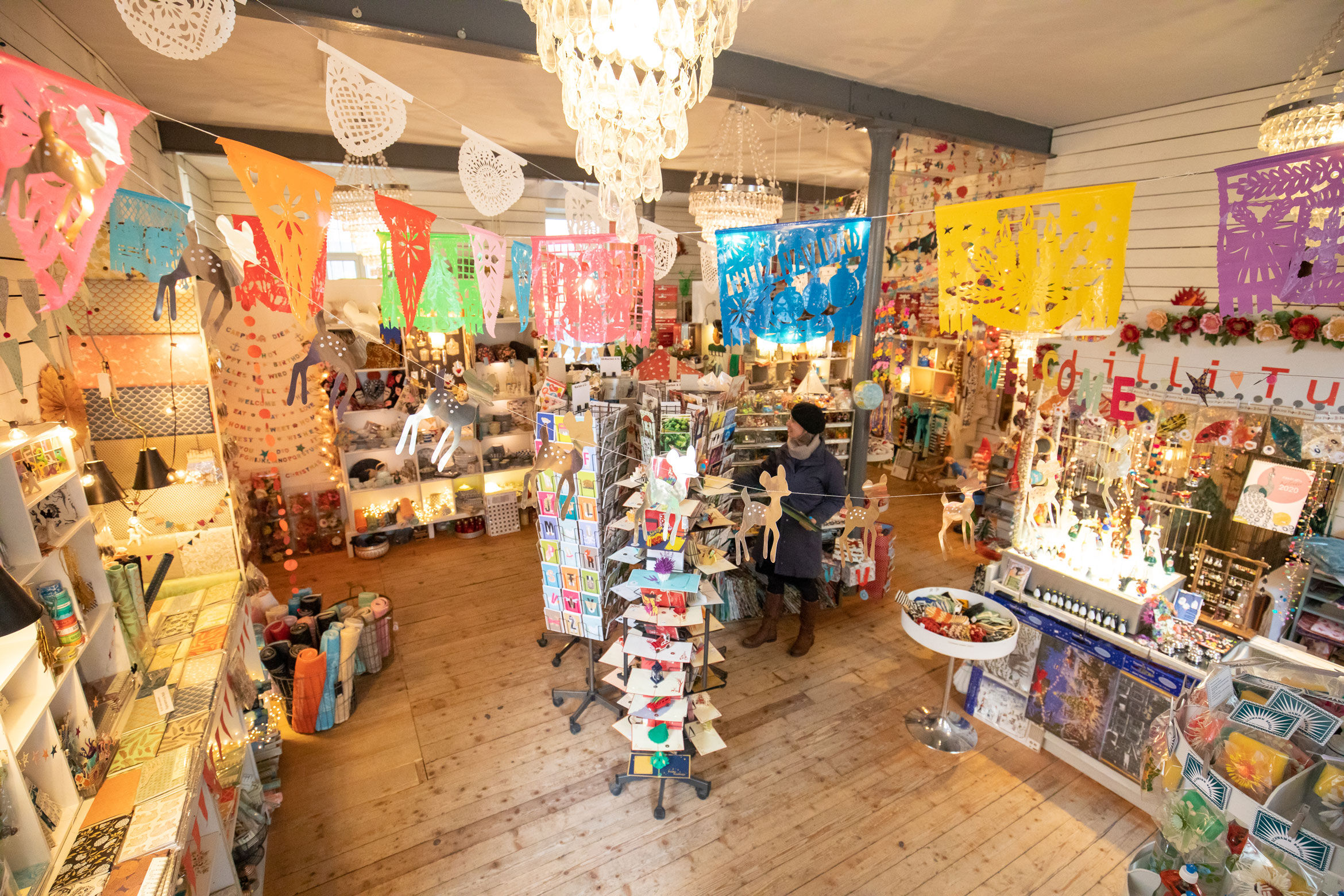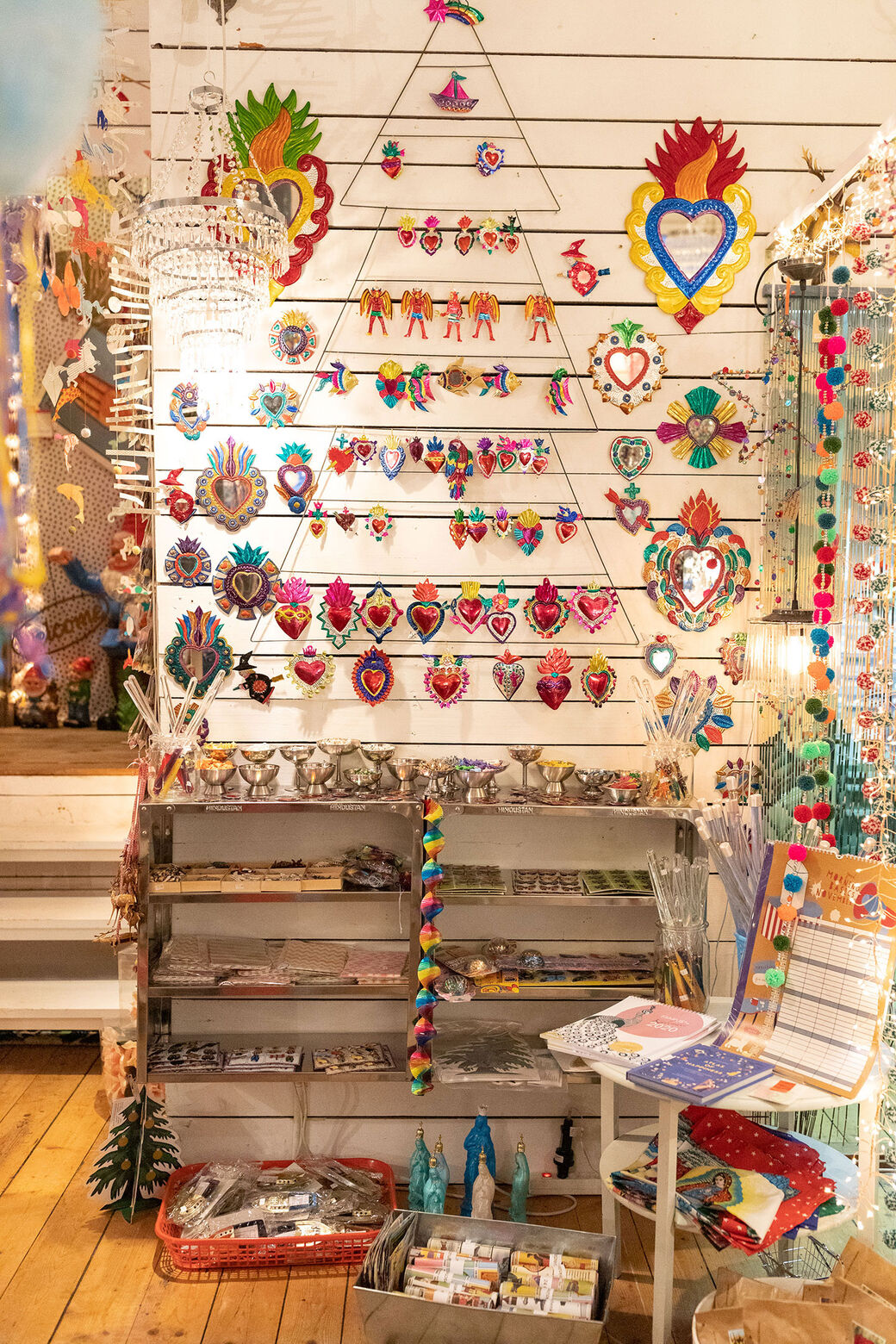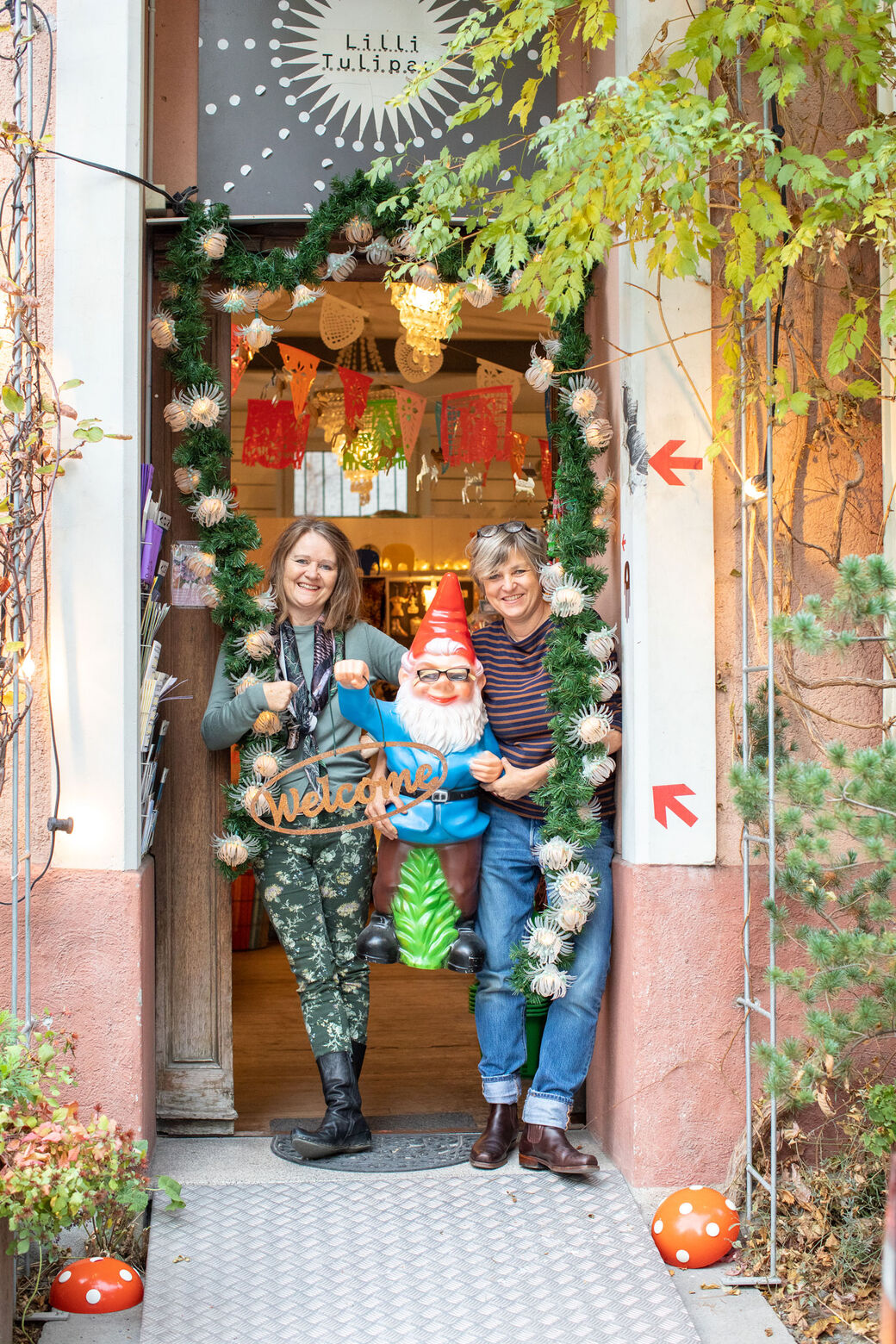 Lilli Tulipan
Anja Sauer and Sigrid Carl have been running Lilli Tulipan since the mid-1990s. 'We should start charging for entry,' the two of them say, laughing. Because it isn't just a shop. It's a work of art.
Josefstrasse 18, 8005 Zurich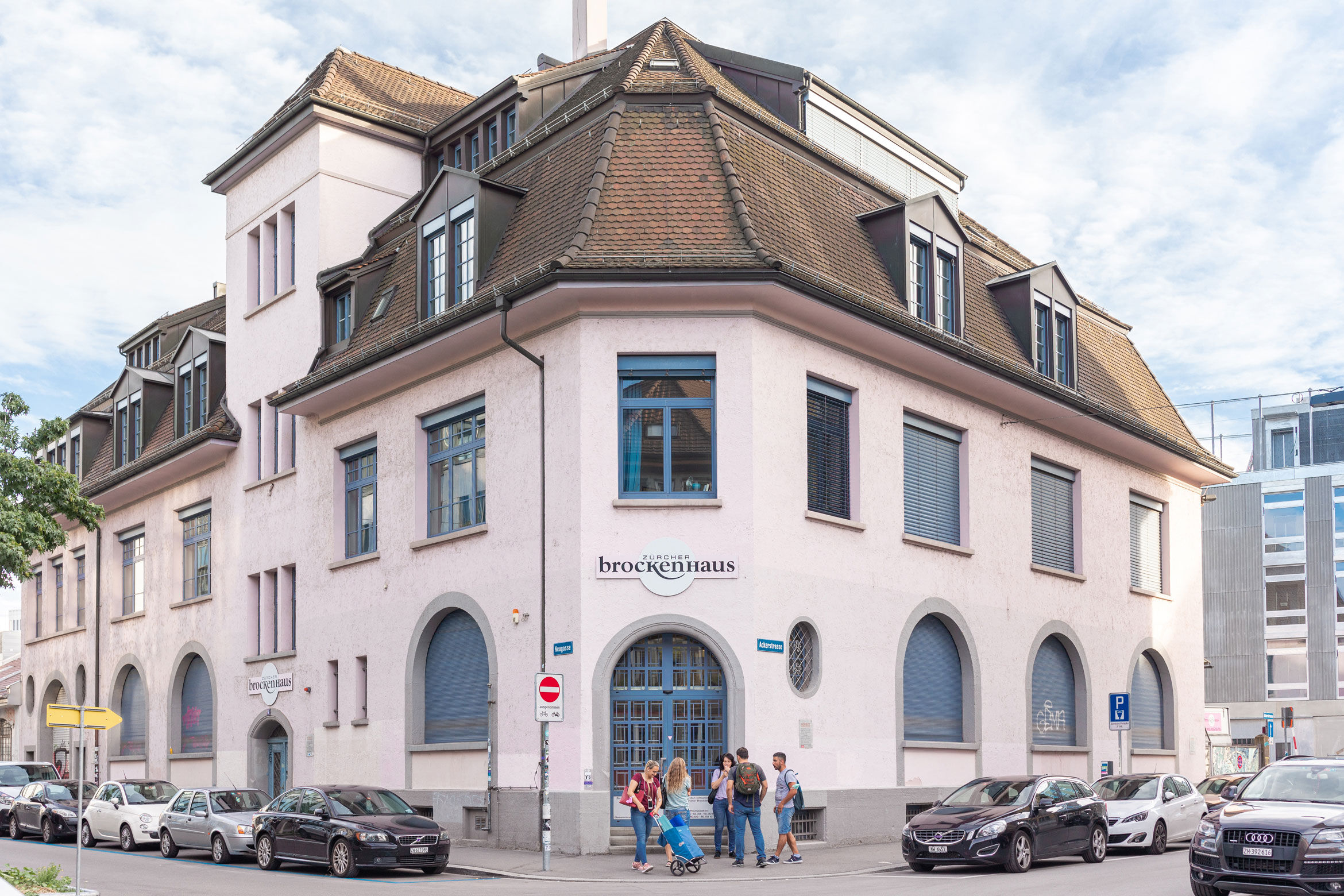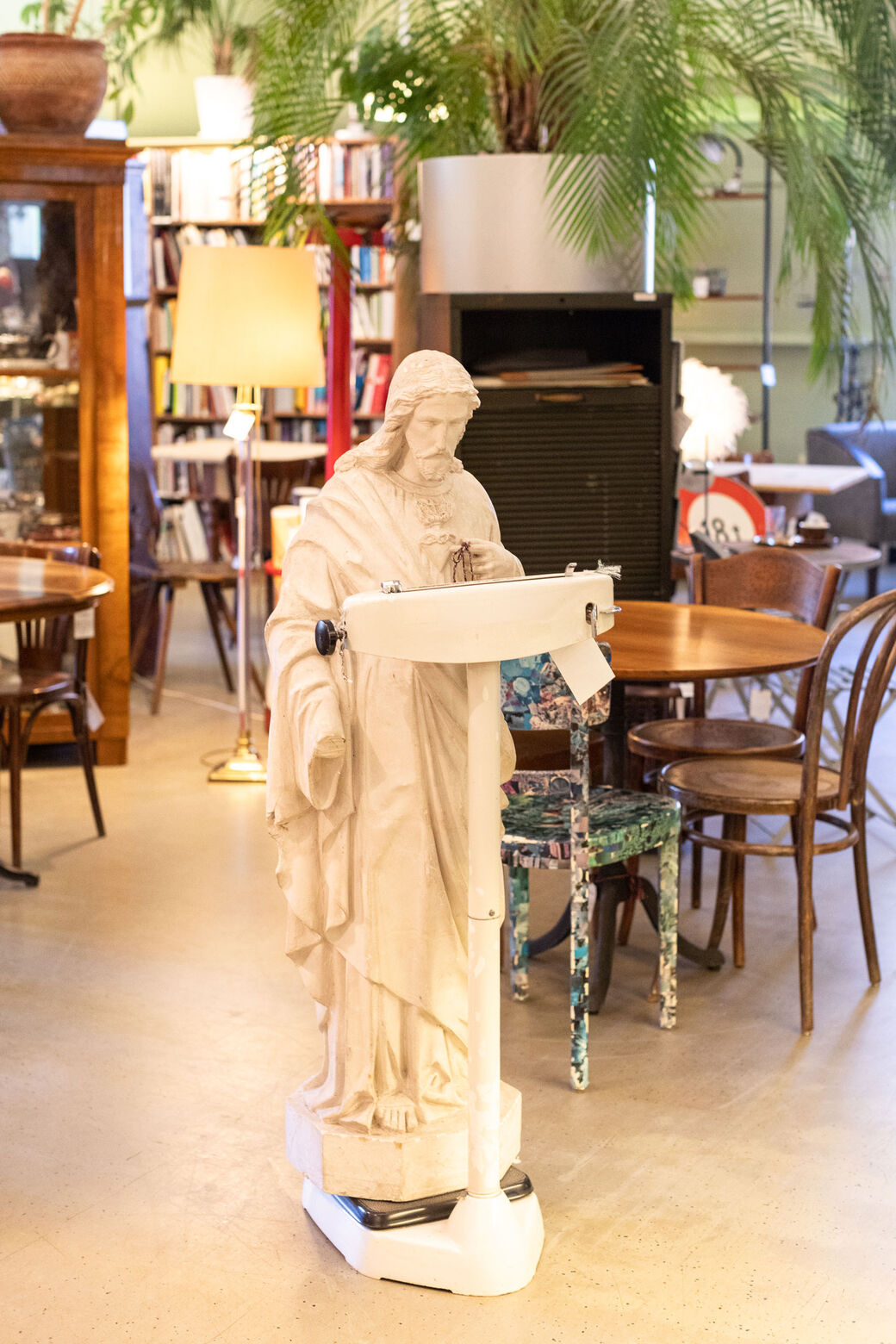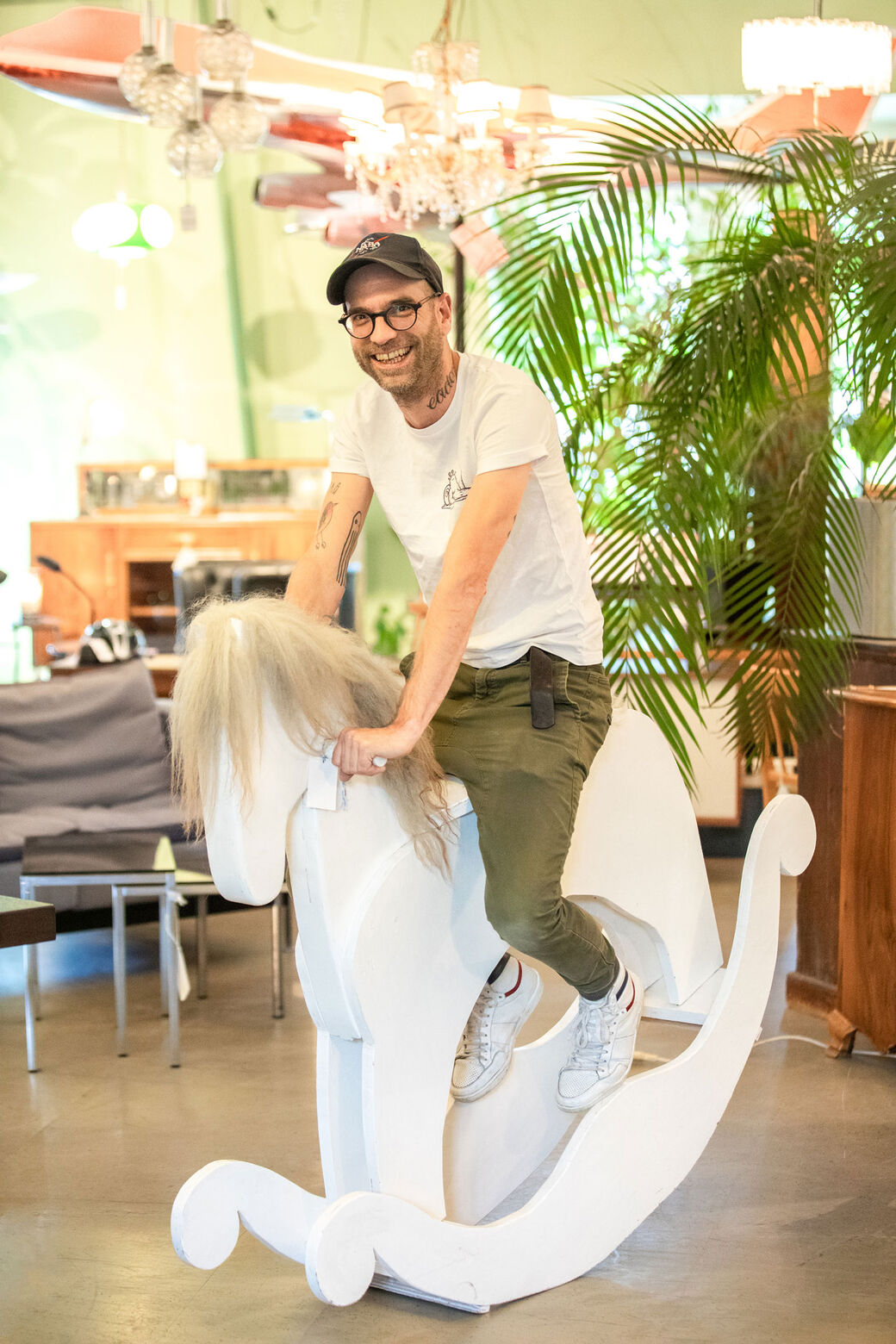 Zürcher Brockenhaus
Jenja Doerig actually had no interest in second-hand stores. It was just by happy chance that he landed at the Zürcher Brockenhaus – or, more precisely, the Belétage, its elegant second floor. Here, he sells antiques, designer furniture and 'a lot of must-have items'. This makes him part of an institution dating back 116 years. Yet he also makes sure that it moves with the times.
Neugasse 11, 8005 Zurich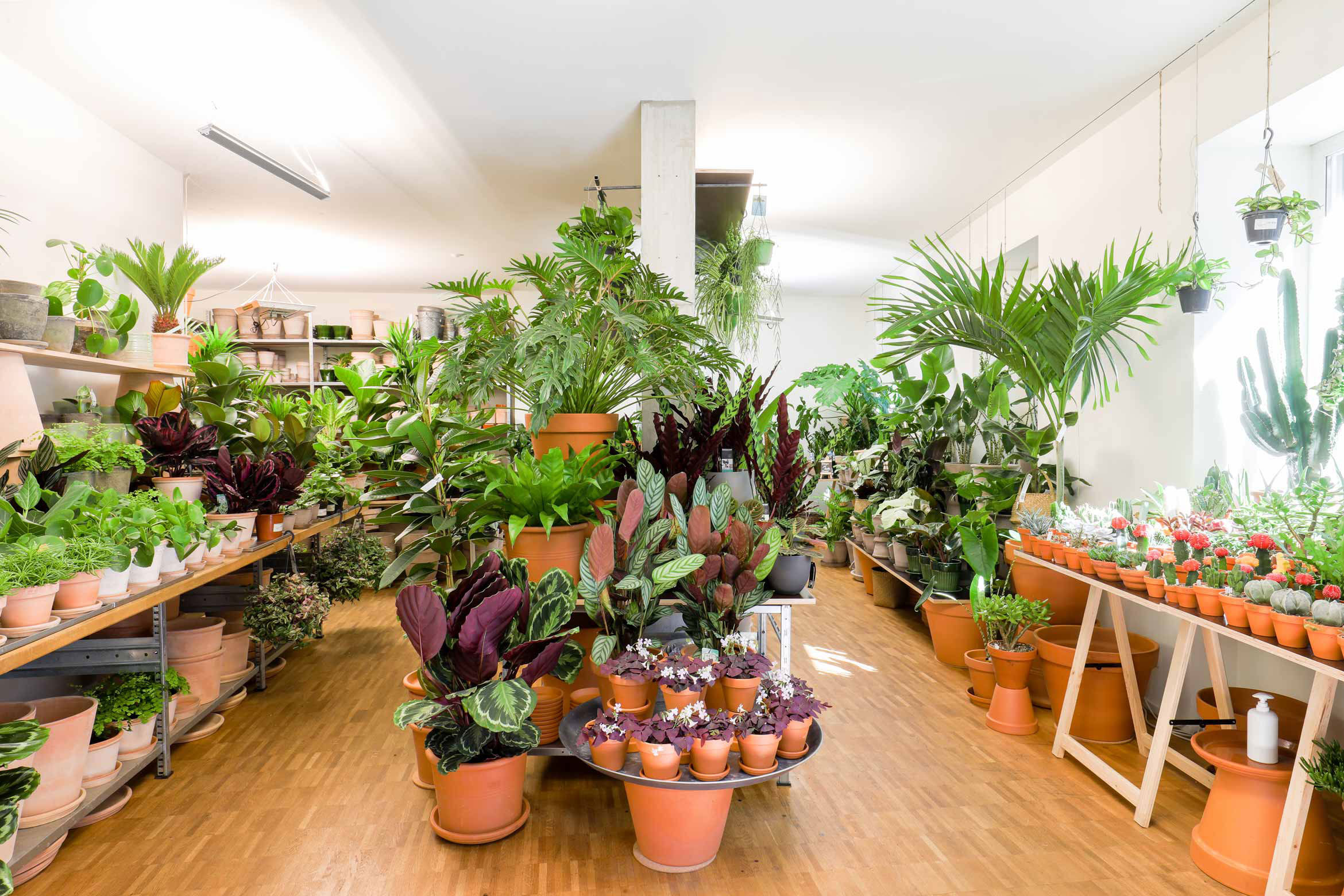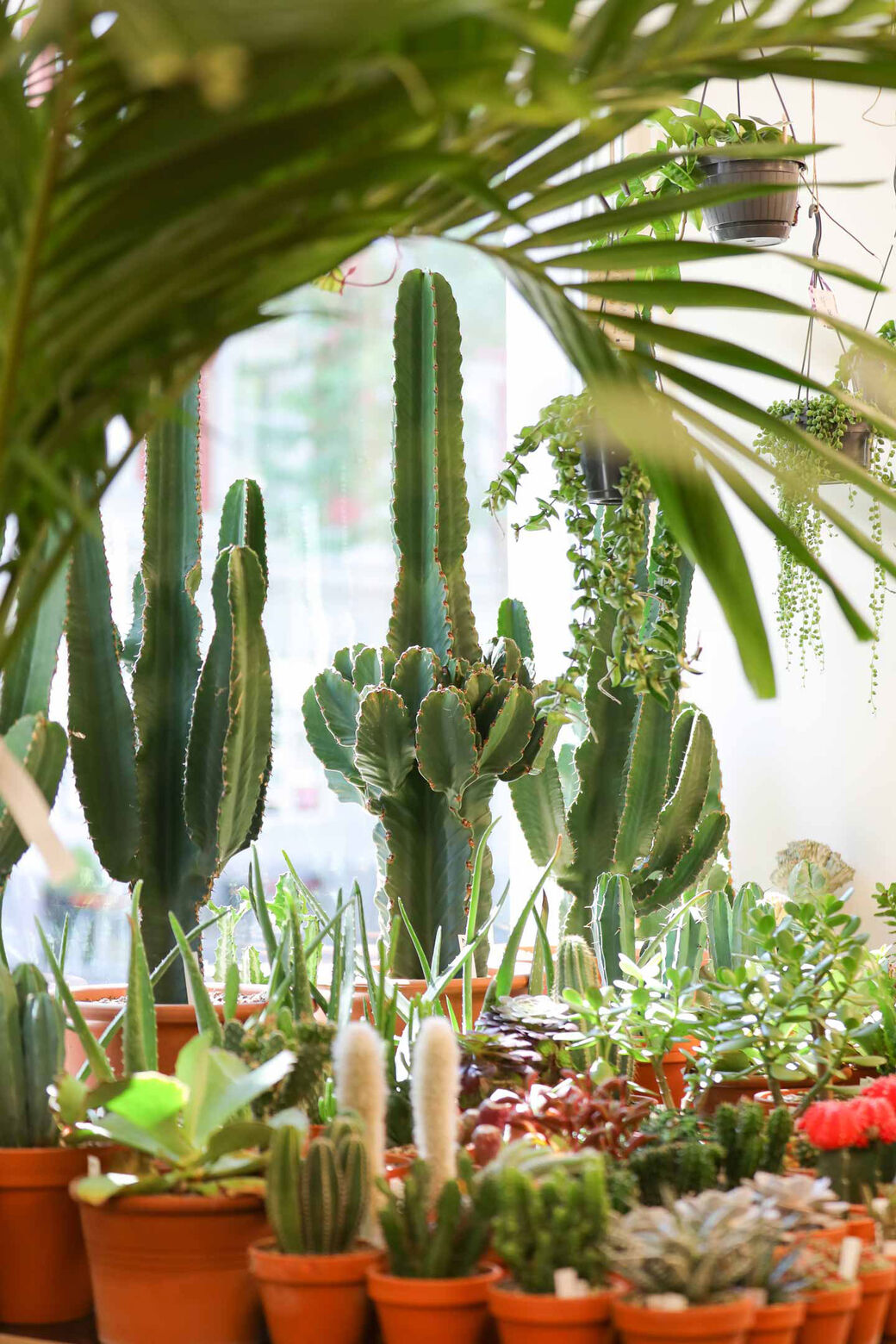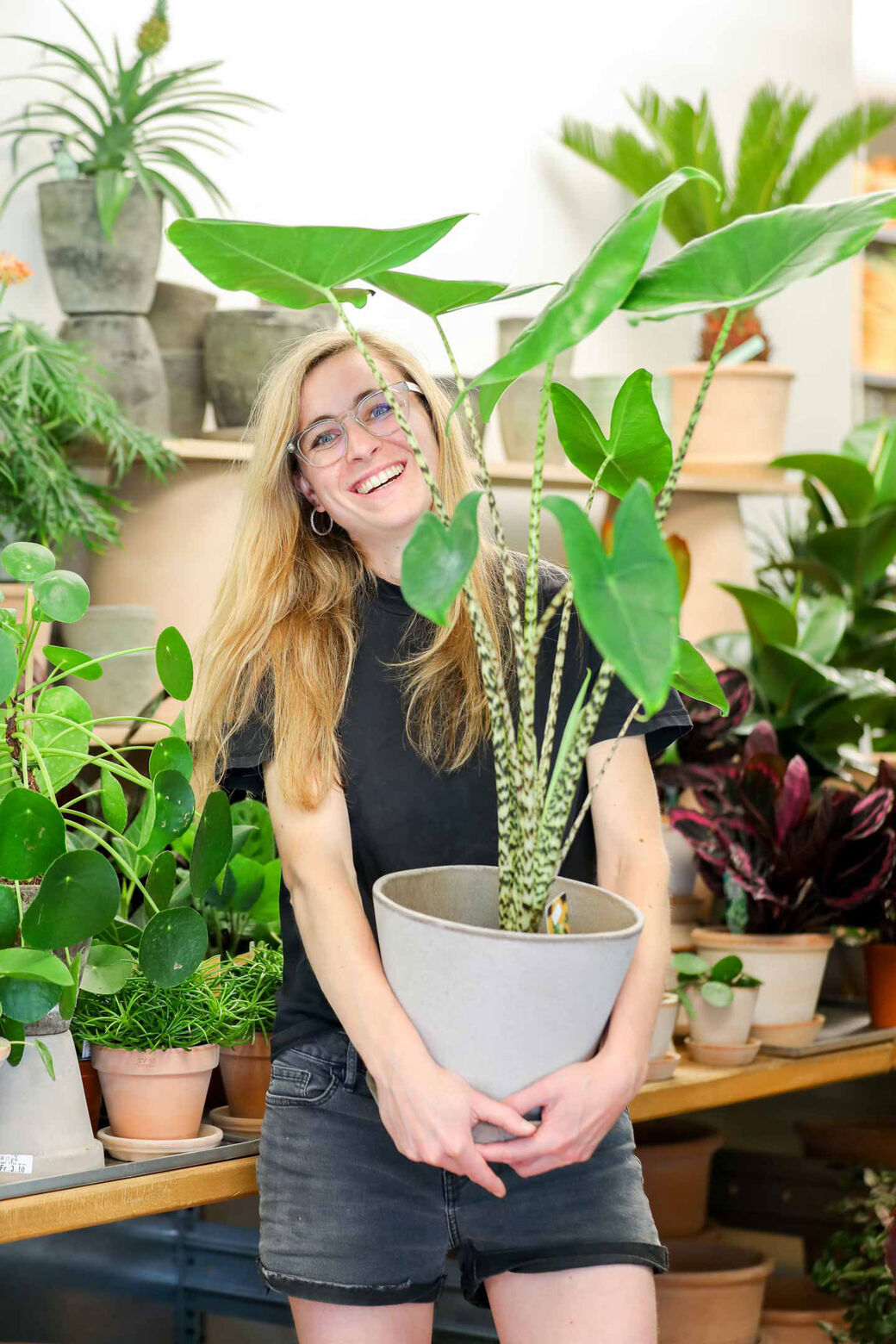 Pflanzerei
Gardener Carla Boschung has worked all over the world, but today she ensures that the people of Zurich have no shortage of greenery. Her shop on Josefstrasse is brimming with plants to suit every home and every balcony.
Josefstrasse 144, 8005 Zurich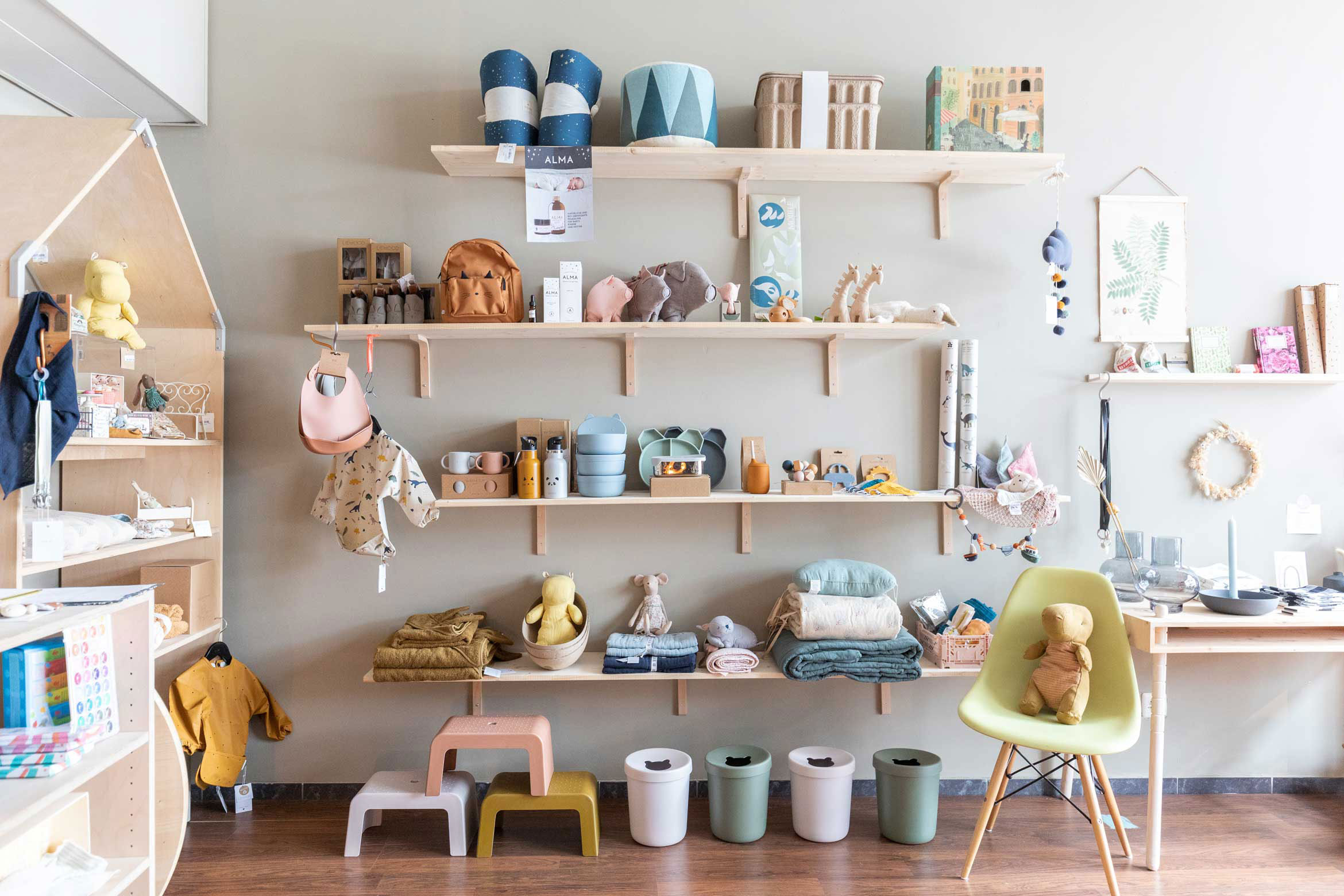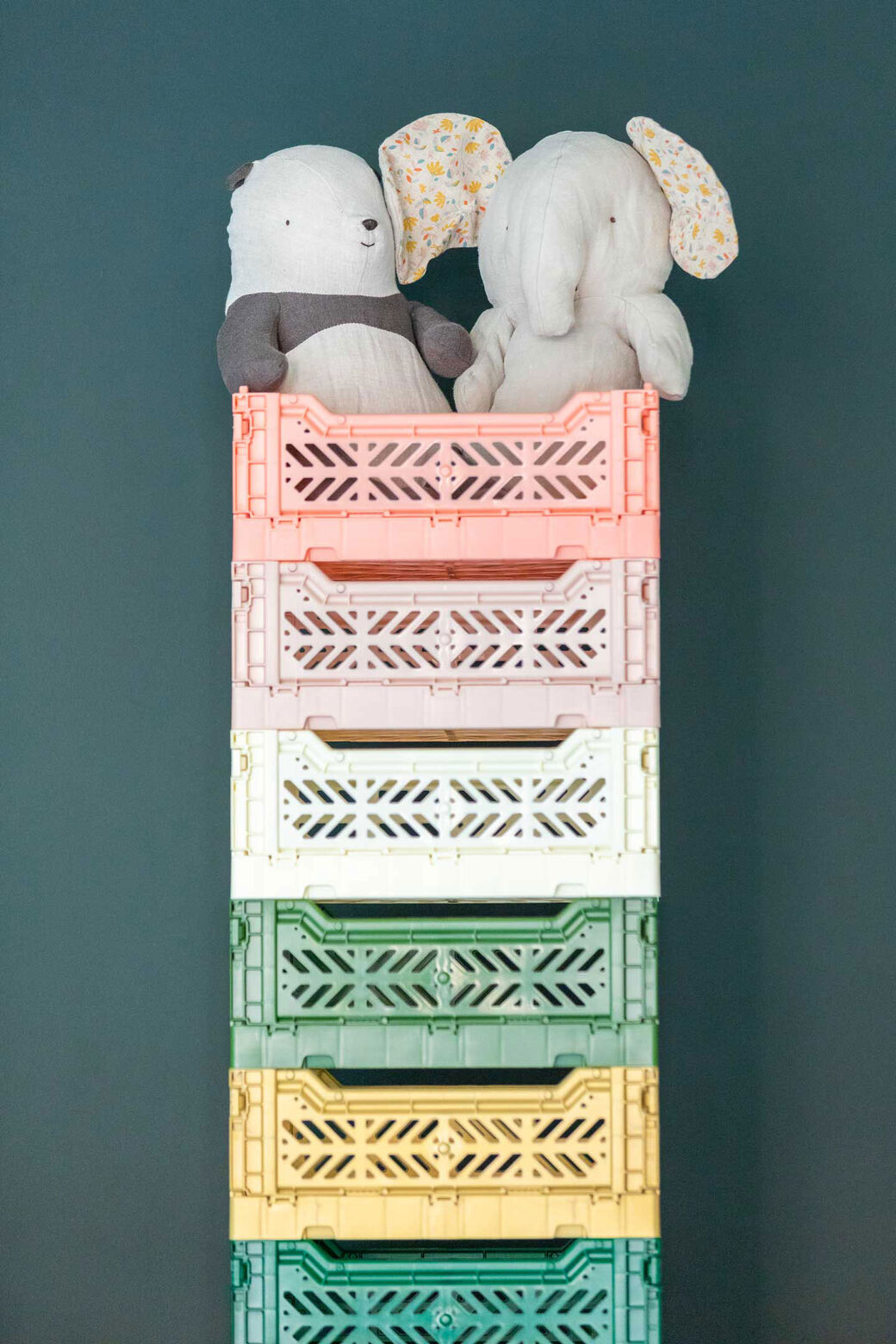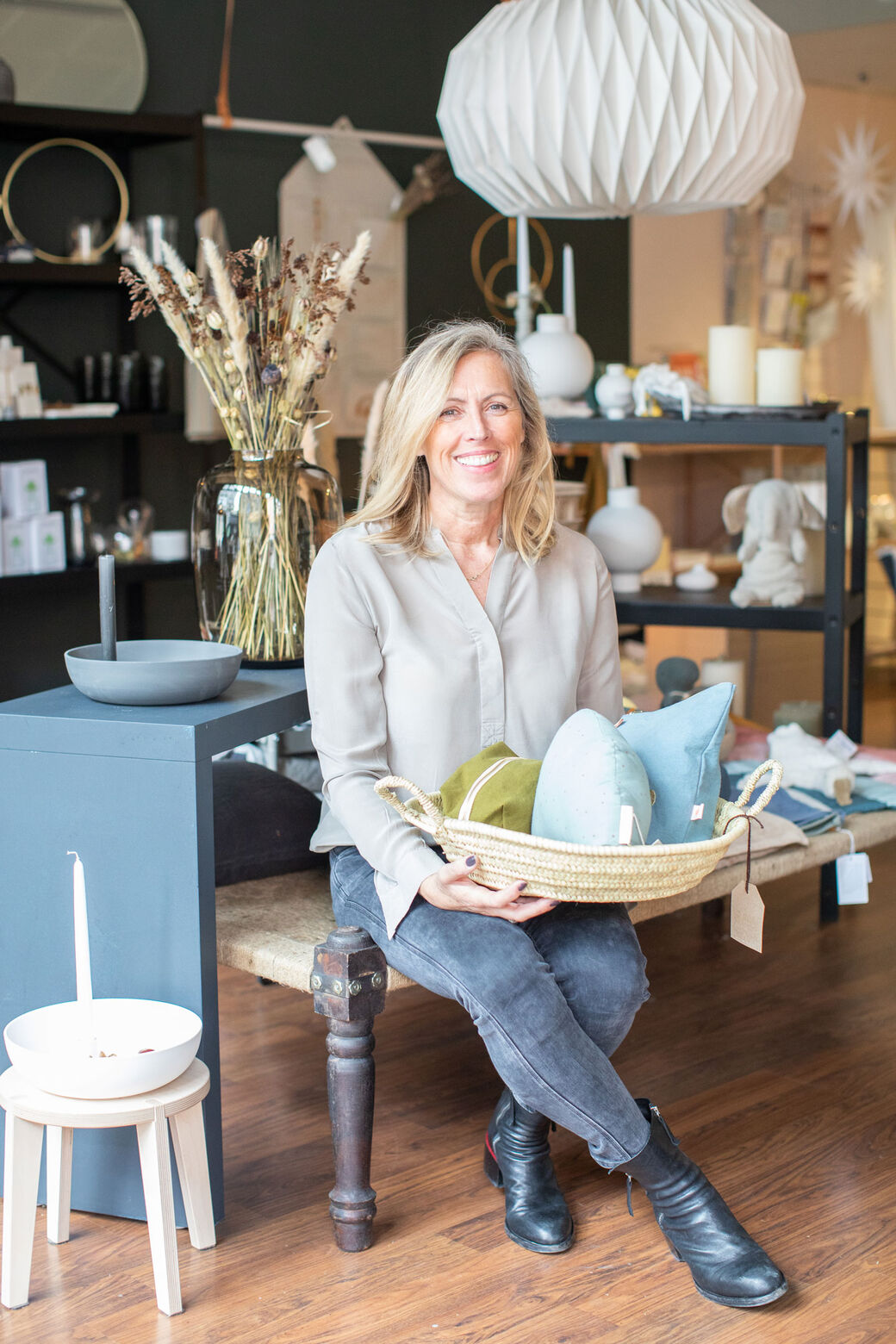 Little Company
Little Company on Josefstrasse used to operate solely online. Founder and mother of three Annette Merlo doesn't want to go back to the internet again, a feeling that has been reinforced by her noticing that since the coronavirus, people are more inclined to browse in shops.
Josefstrasse 27, 8005 Zurich
View posts by interests, or use the proximity search and additional filters.
Try it out
.
Save posts as favourites – simply click on the heart symbol in the upper right corner of the post.