Nepomuk
Babygros for newborns and birthday presents for young children: relatives and godparents will find exactly what they are looking for in this shop owned by Ulrike Eckardt and Laura Frey.
Miniature enamel pots and pans, cuddly toys made of organic cotton, wooden cars and classic children's storybooks... The shelves in Nepomuk are full of nostalgic toys that adults also seem to enjoy. 'They often try out the toys themselves, for example making the pull-along bunny jump across the floor,' says Laura Frey. 'But that's completely fine. Everything comes to life in Nepomuk.' Ulrike Eckardt, who runs the toy and children's clothing store in District 5 together with Laura, agrees with this sentiment.
Ulrike Eckardt and Laura Frey took over Nepomuk in summer 2018. Both had already been familiar with the shop for years: Ulrike had been a regular customer since she bought all the essentials for her first child in Nepomuk in 2010. Laura had been working in the shop since 2009. Back then she had been looking for a part-time job as a student. 'I had been going door-to-door to all the different shops in District 5.' Finally, one shop owner told Laura to try her luck at Nepomuk. 'It was like love at first sight,' says Laura. She gradually took on more and more responsibility. Finally, the owner at the time offered her the opportunity to take over the shop. Laura agreed – and asked Ulrike to help.
It isn't just local residents who love the nostalgic shop – the whole city come to visit the store.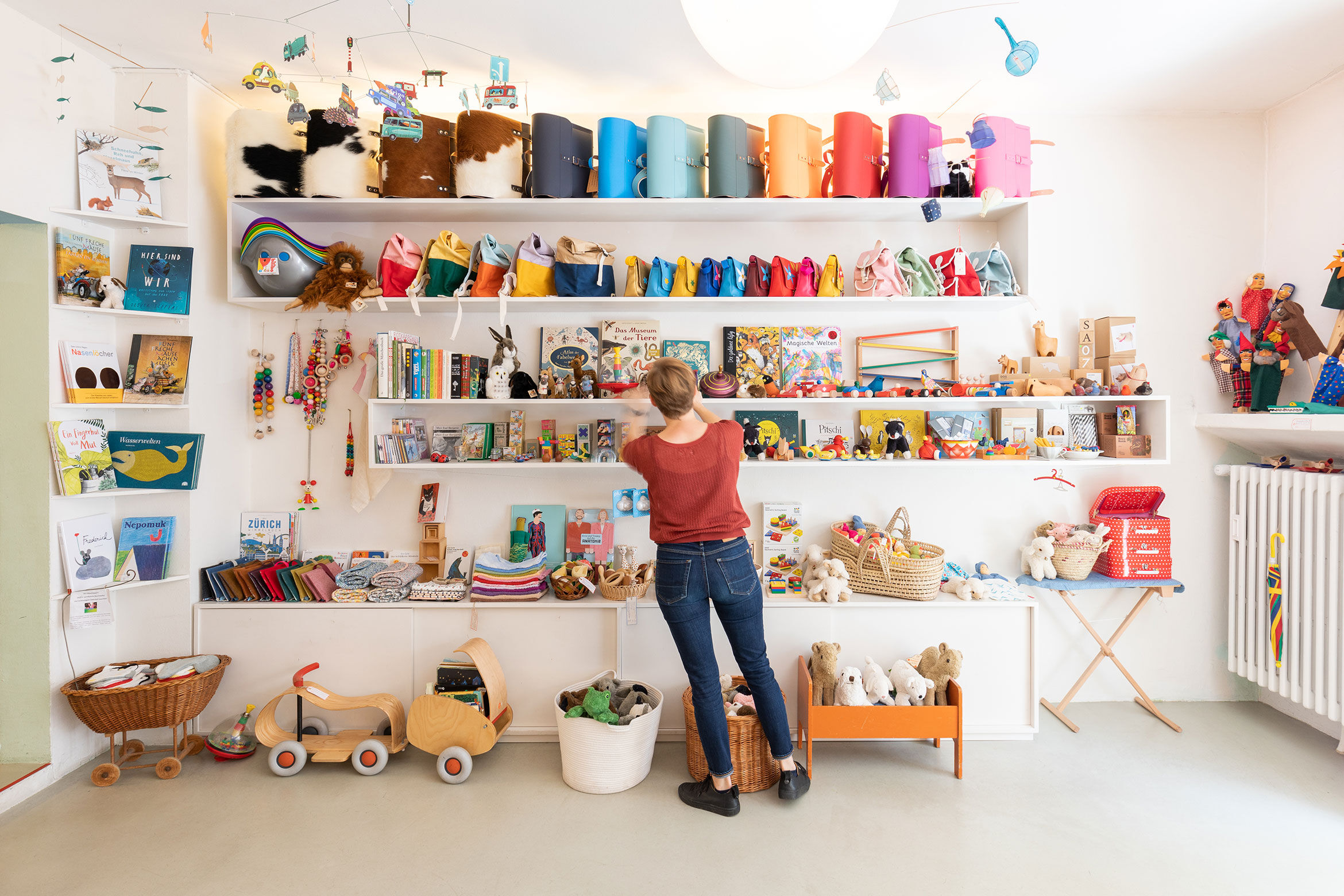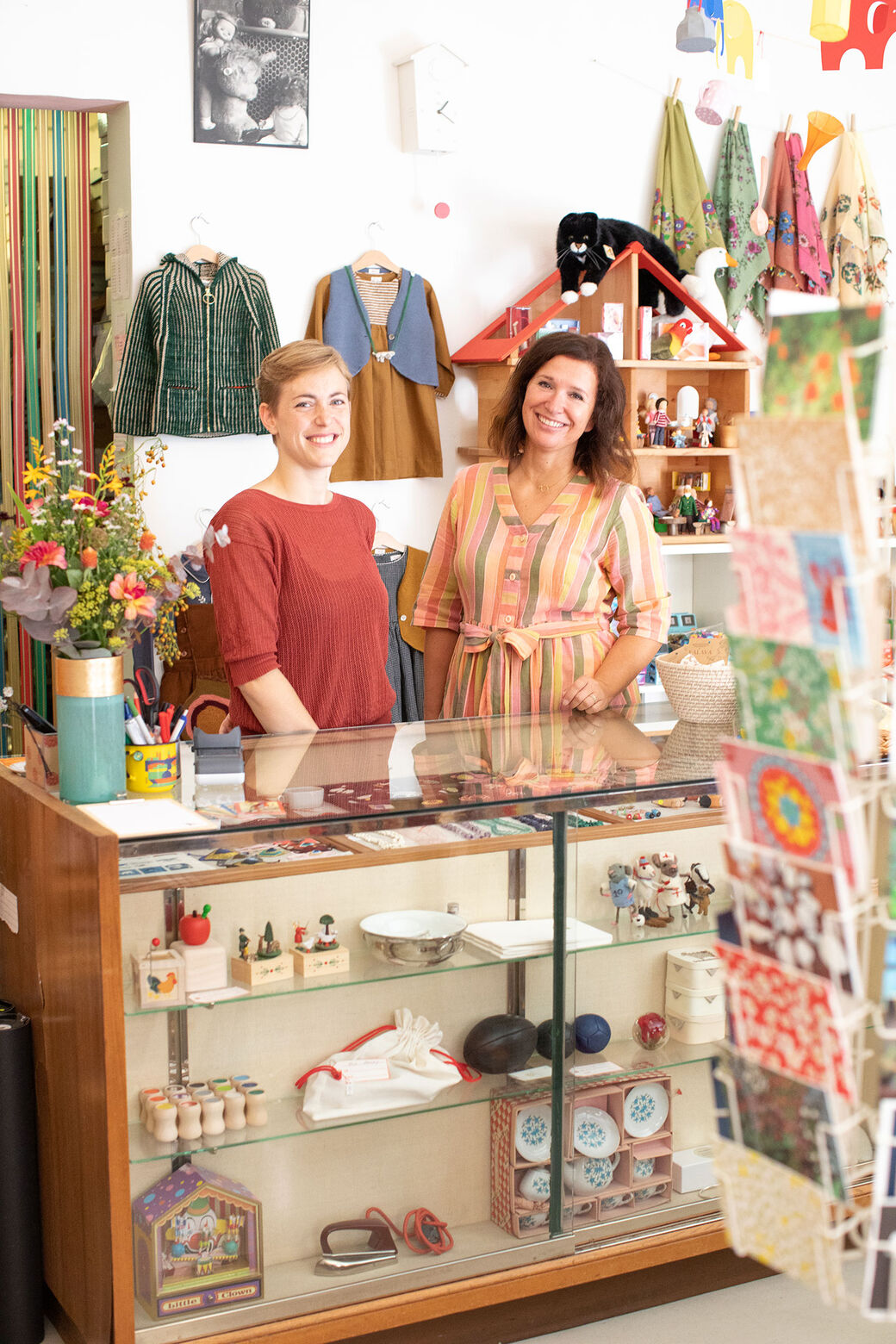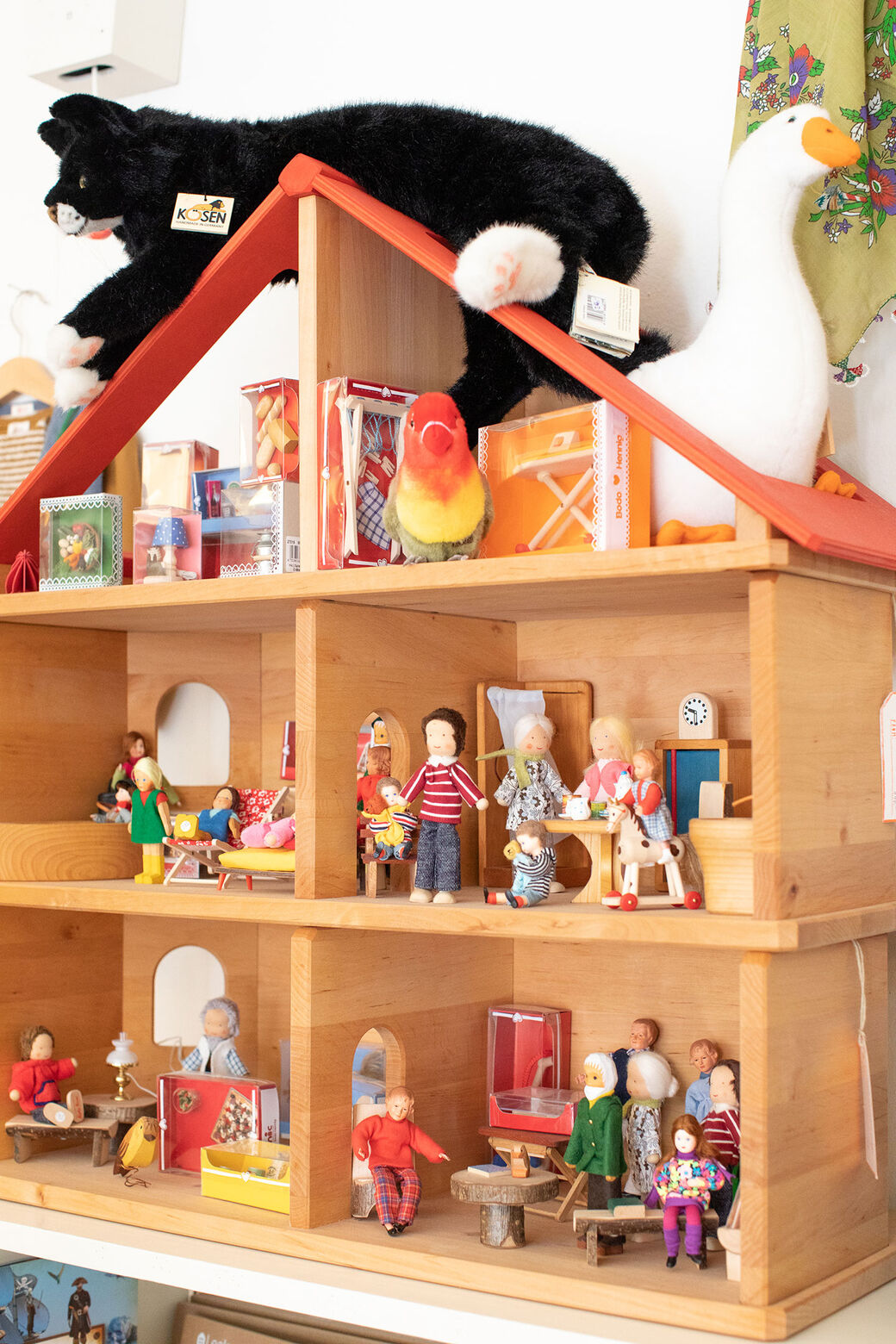 Ulrike jumped at the chance. 'I had always dreamed about working in Nepomuk,' says Ulrike. 'This is why I quit my old job without hesitation.' Now the women divide up the various tasks between them: Laura is mainly responsible for purchasing while Ulrike takes care of marketing and finances. Both of them are based in the shop itself. 'We always look forward to the days when we are both working the most,' says Ulrike.
'We have seen a lot of children growing up.'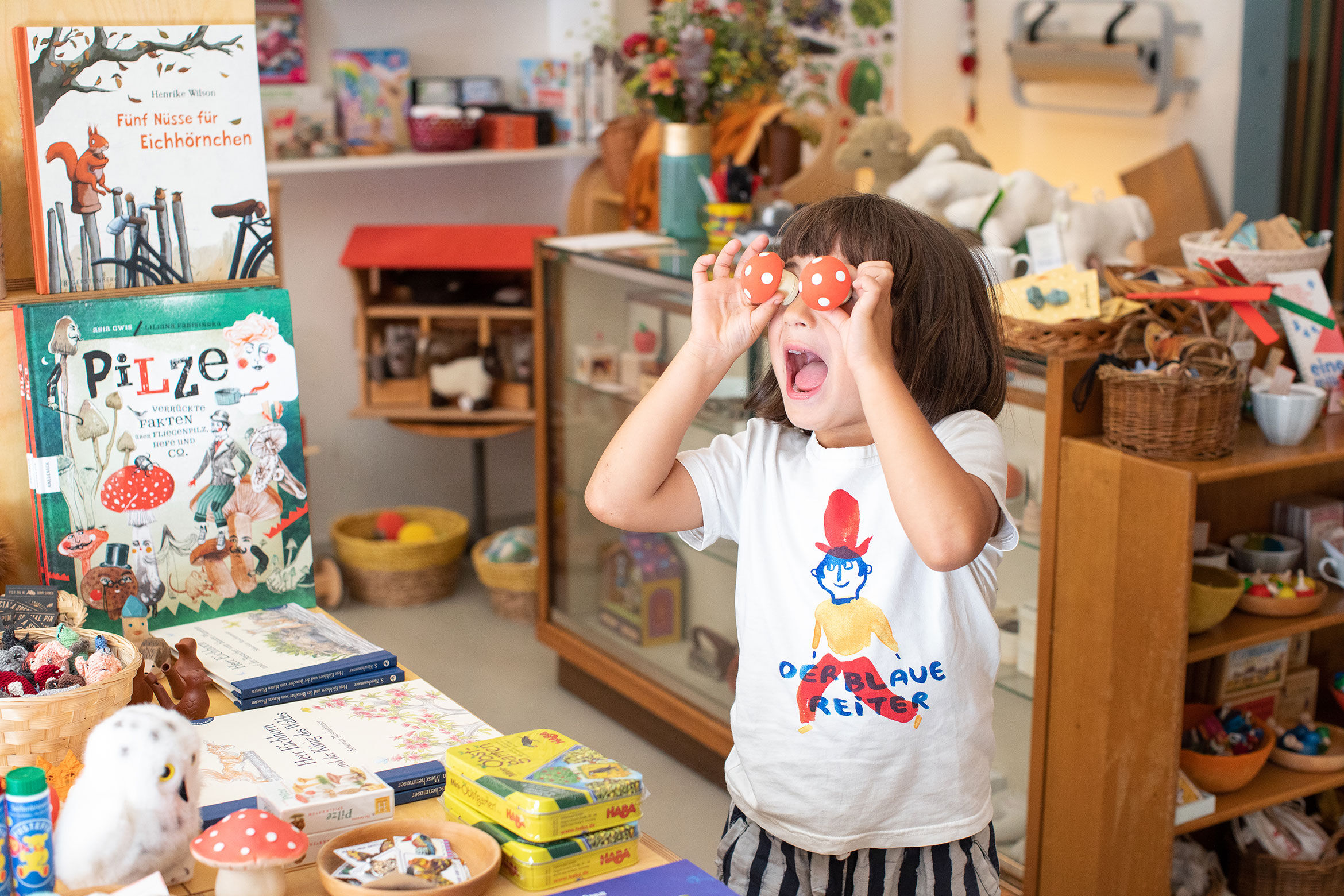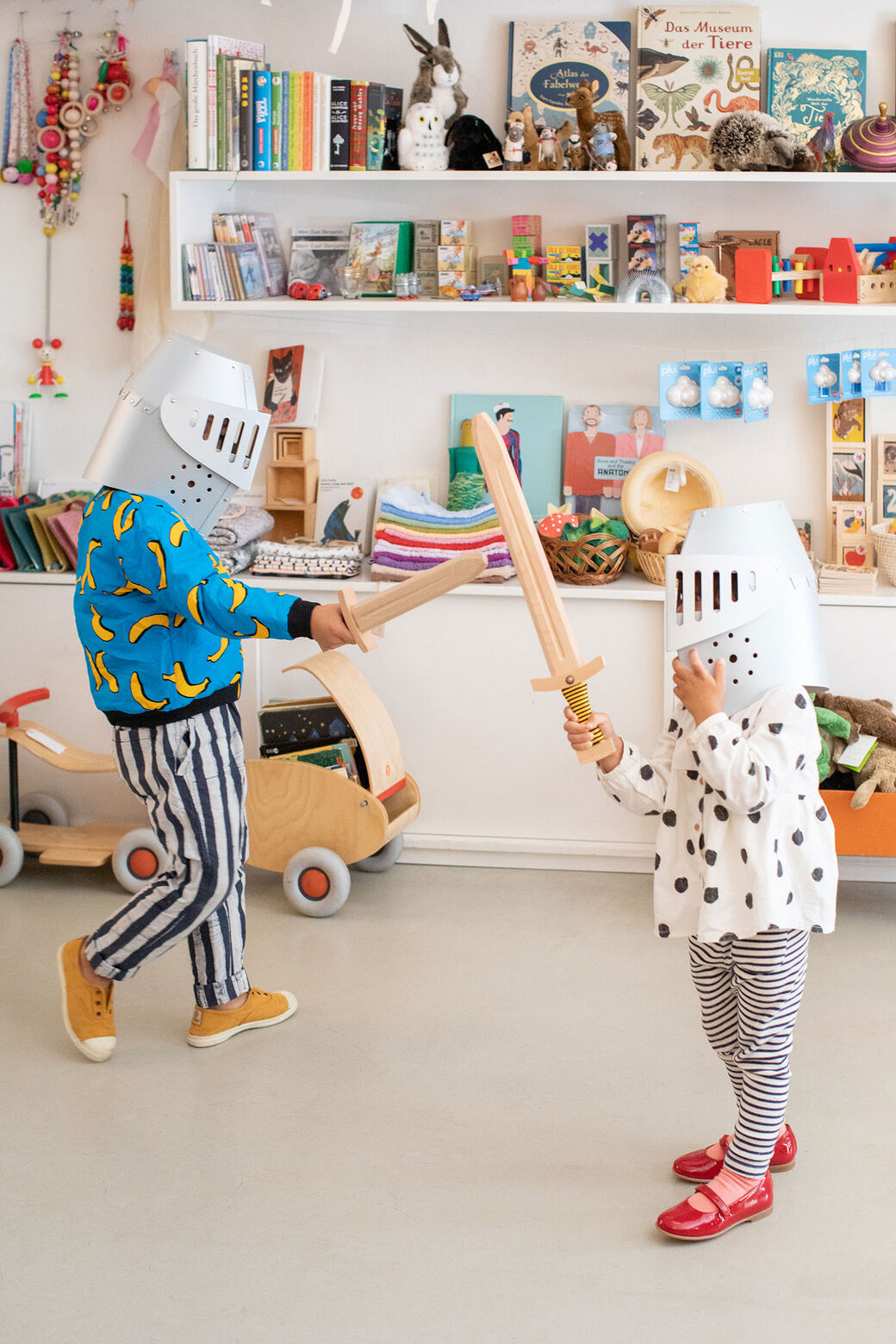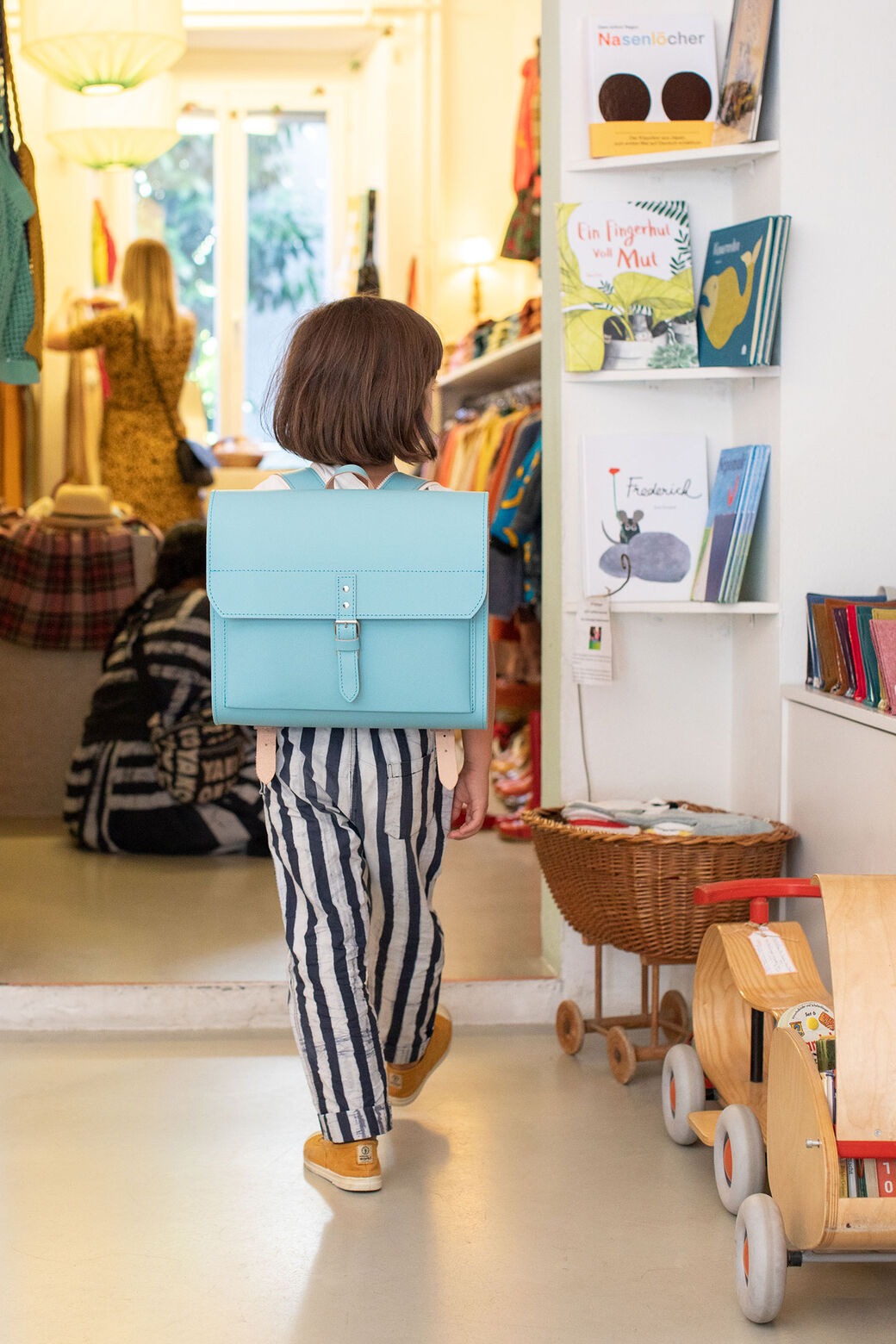 Laura and Ulrike continue to run Nepomuk with the same ethos as its founder: it has been selling sustainably and fairly produced toys and clothing since 2006. The majority of the range comes from Europe. 'We have maintained close relationships with our suppliers for many years,' says Laura.
'We really know our range inside out,' Ulrike adds. Being able to give customers honest advice is important to her. 'Expectant parents are sometimes taken aback when I tell them that they don't need so many clothes for their newborn.' Mums and dads often come back to Nepomuk for more supplies once their child has arrived. 'We have seen a lot of children growing up, and that is a wonderful experience,' explains Laura.
Nepomuk's range includes clothes and shoes for children from zero to twelve years, as well as handicraft items, school backpacks, satchels and toys. The shop also sells a small selection of women's fashion.
The majority of the range comes from Europe.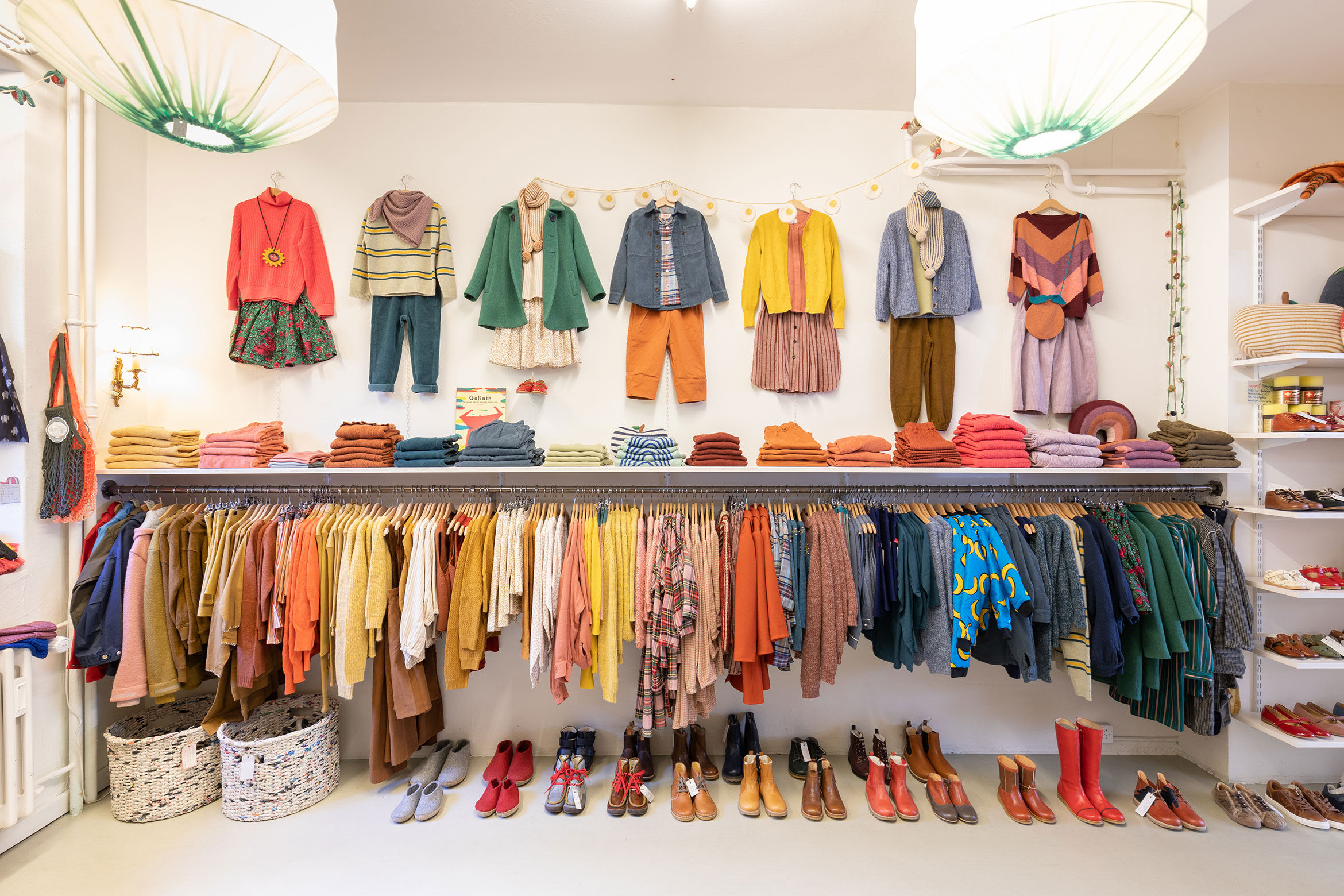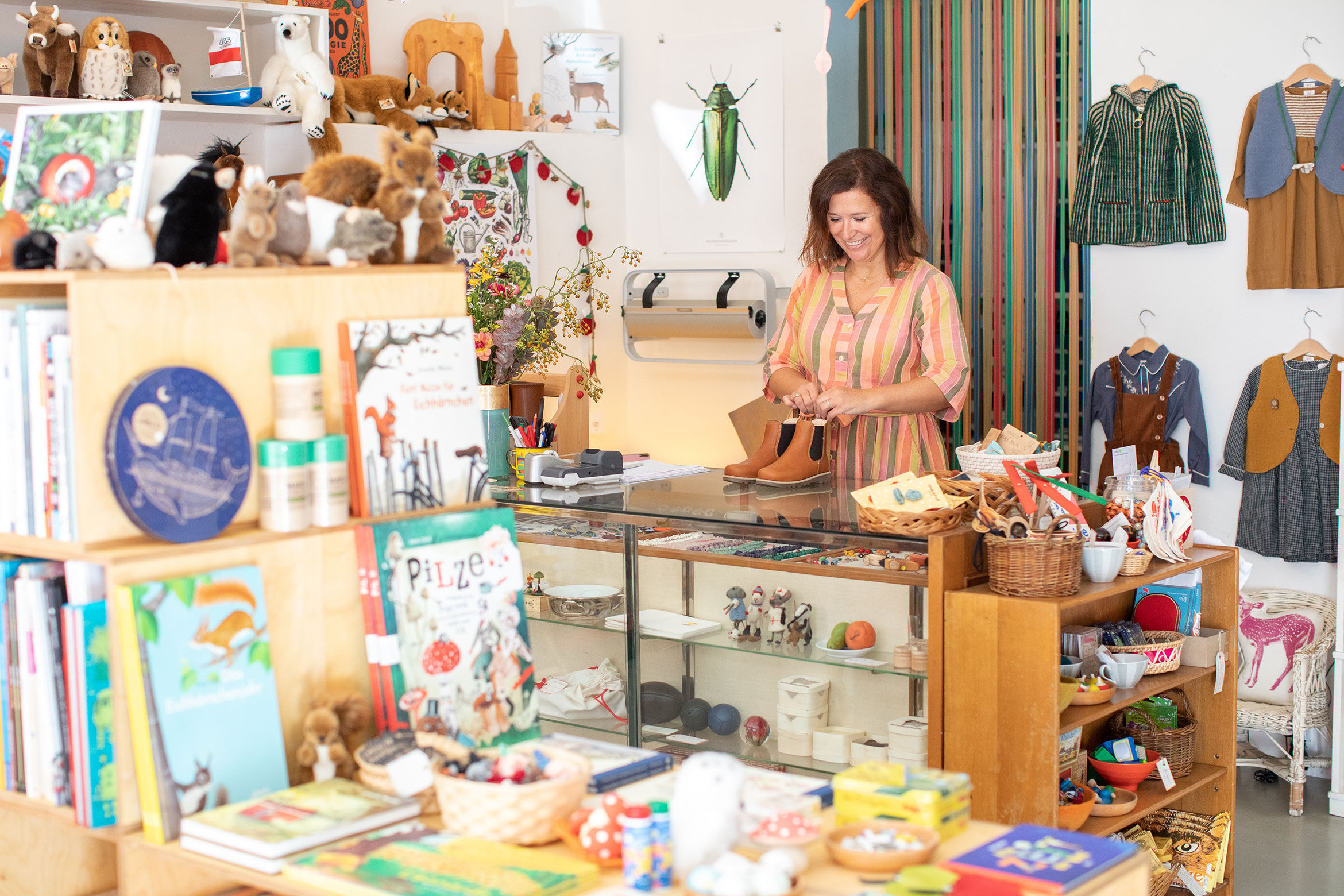 'Older children still like to rummage through the items in our shop, even if they are just looking for their younger siblings.' Godparents and grandparents also like to shop in Nepomuk. If they can't make up their minds, Ulrike, Laura and their long-standing employees are always on hand to help. 'I just need to know a few key facts like their age and favourite animal to help pick out the perfect gift,' says Laura with a laugh. 'You don't get this kind of service online.' She laments the death of the high street. 'Sadly, more and more smaller shops are disappearing – forever.'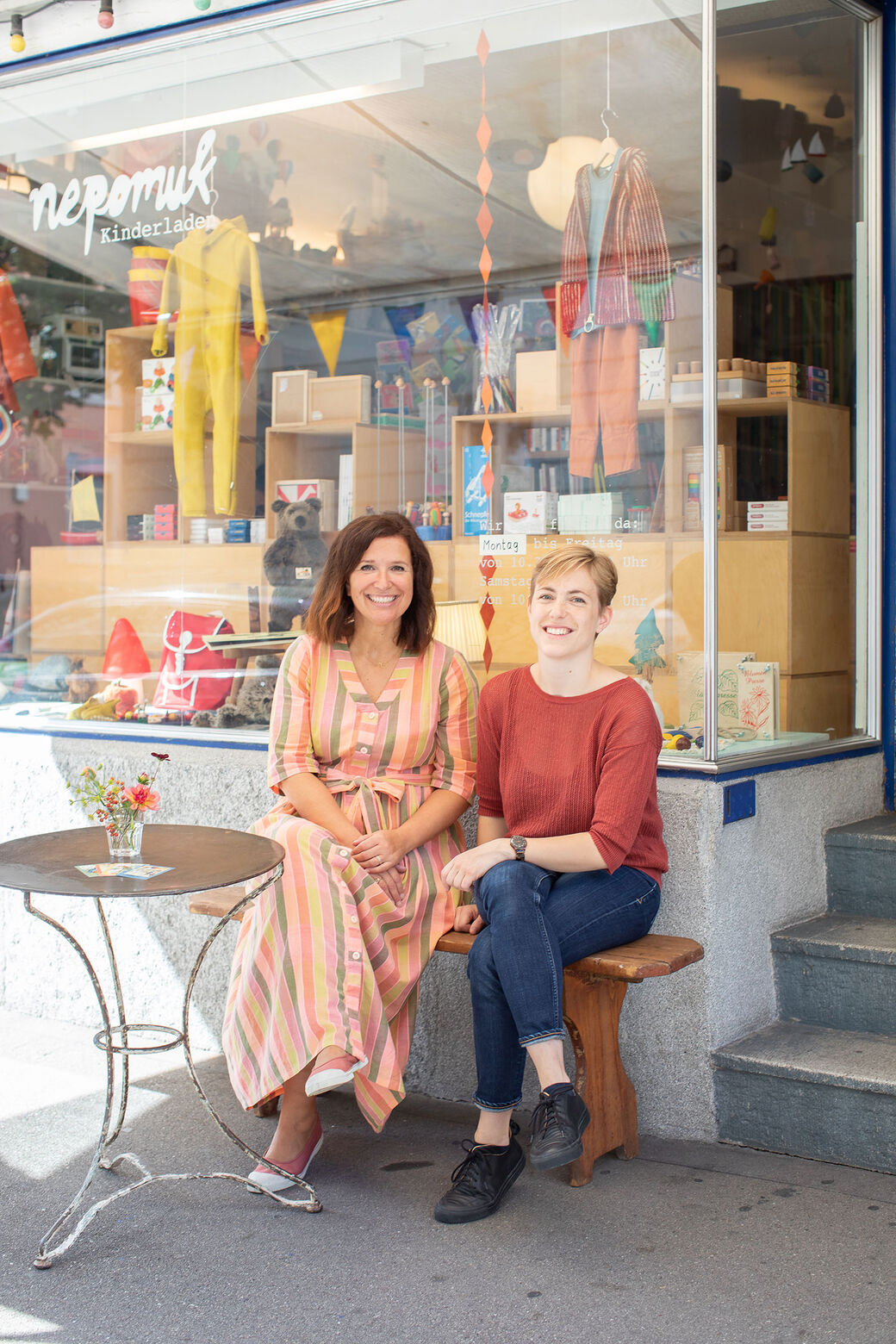 However, neither of them are worried about the future of their store. 'Nepomuk is well established.' It isn't just local residents who love the nostalgic shop – the whole city and even foreign tourists come to visit the store. Laura concludes: 'I'm not the only one who cannot imagine Zurich without Nepomuk.'
Address
Nepomuk
Klingenstrasse 23
8005 Zurich
+41 43 366 92 83
Website
Opening hours
Monday to Friday, 10:30 am – 6:30 pm
Saturday, 10 am – 5 pm
View posts by interests, or use the proximity search and additional filters.
Try it out
.
Save posts as favourites – simply click on the heart symbol in the upper right corner of the post.