Rrrevolve Eco Concept Store
Sarina Lüthi followed her beliefs – and switched from fast fashion to an eco concept store.
No more PET bottles! Bring on the wooden toothbrush! The Rrevolve Eco Concept Store is a magnet for people who want to live more sustainably. Sarina Lüthi is there to help, and she's delighted that more people are keen to go green.
Sarina Lüthi's customers are keen to lead greener lives, produce less waste and make their day-to-day activities more environmentally friendly. But many of them simply don't know where to start. Store manager Sarina sits in her shop surrounded by brightly coloured lunchboxes, with rucksacks hanging on the walls.
All kinds of people come into the store.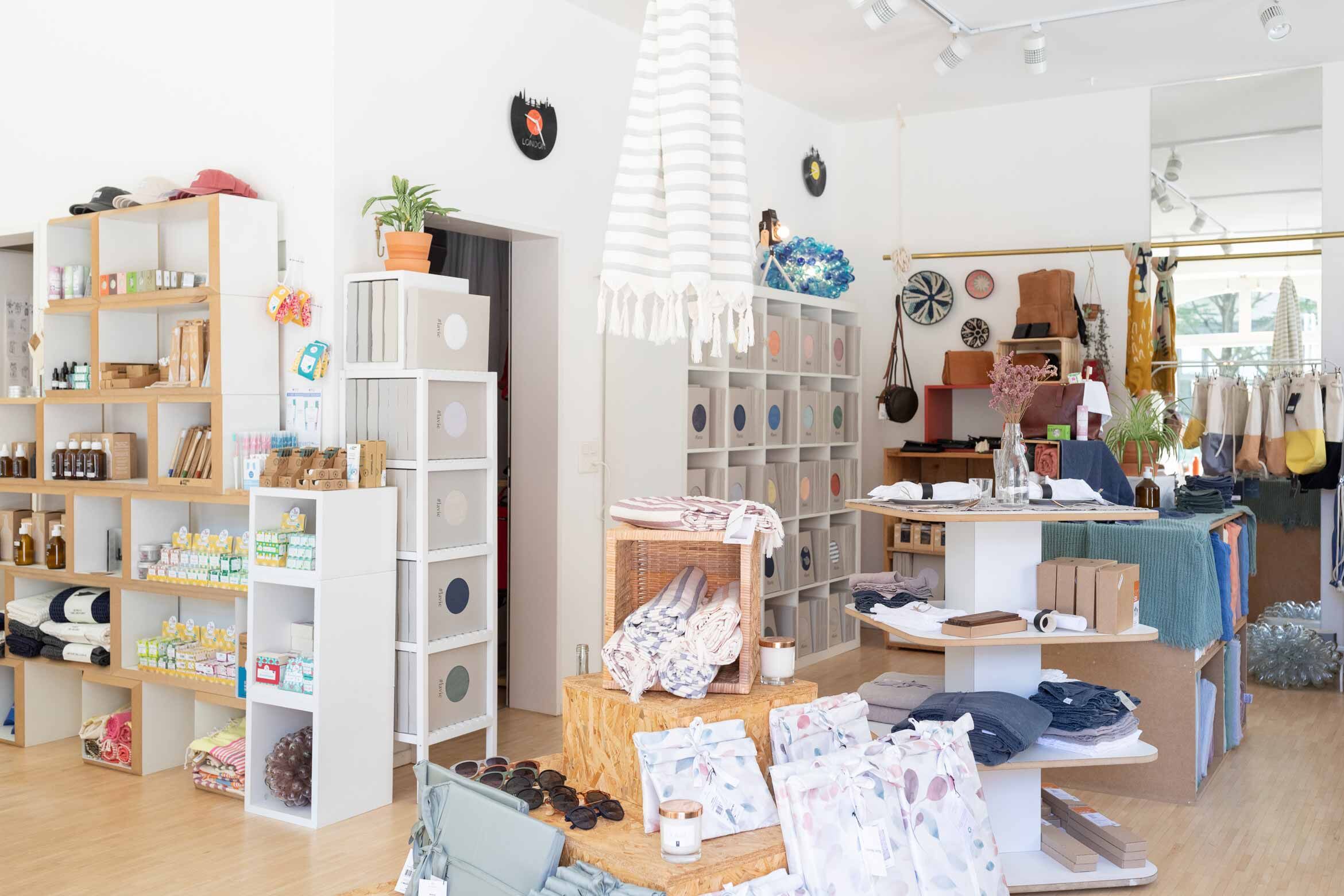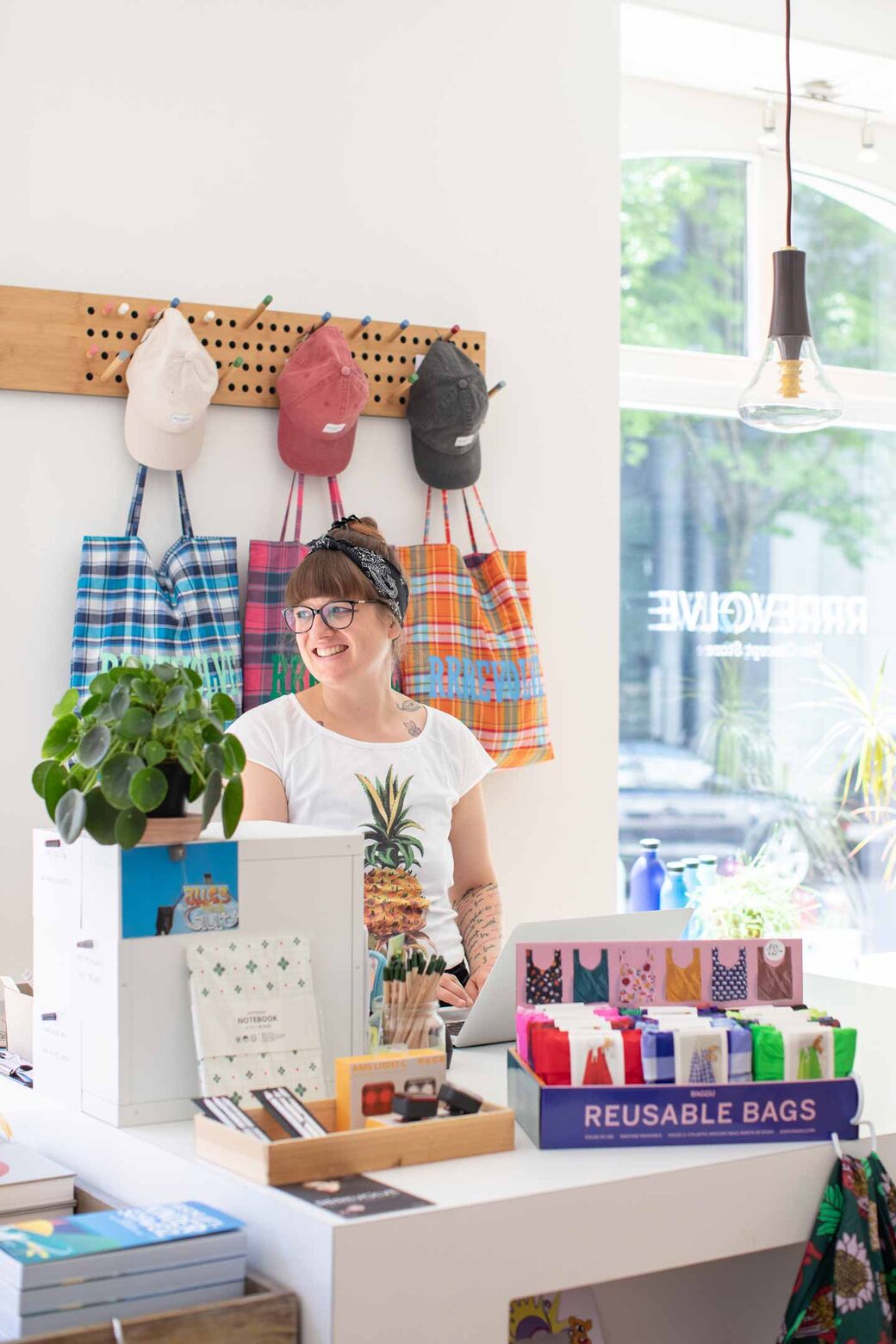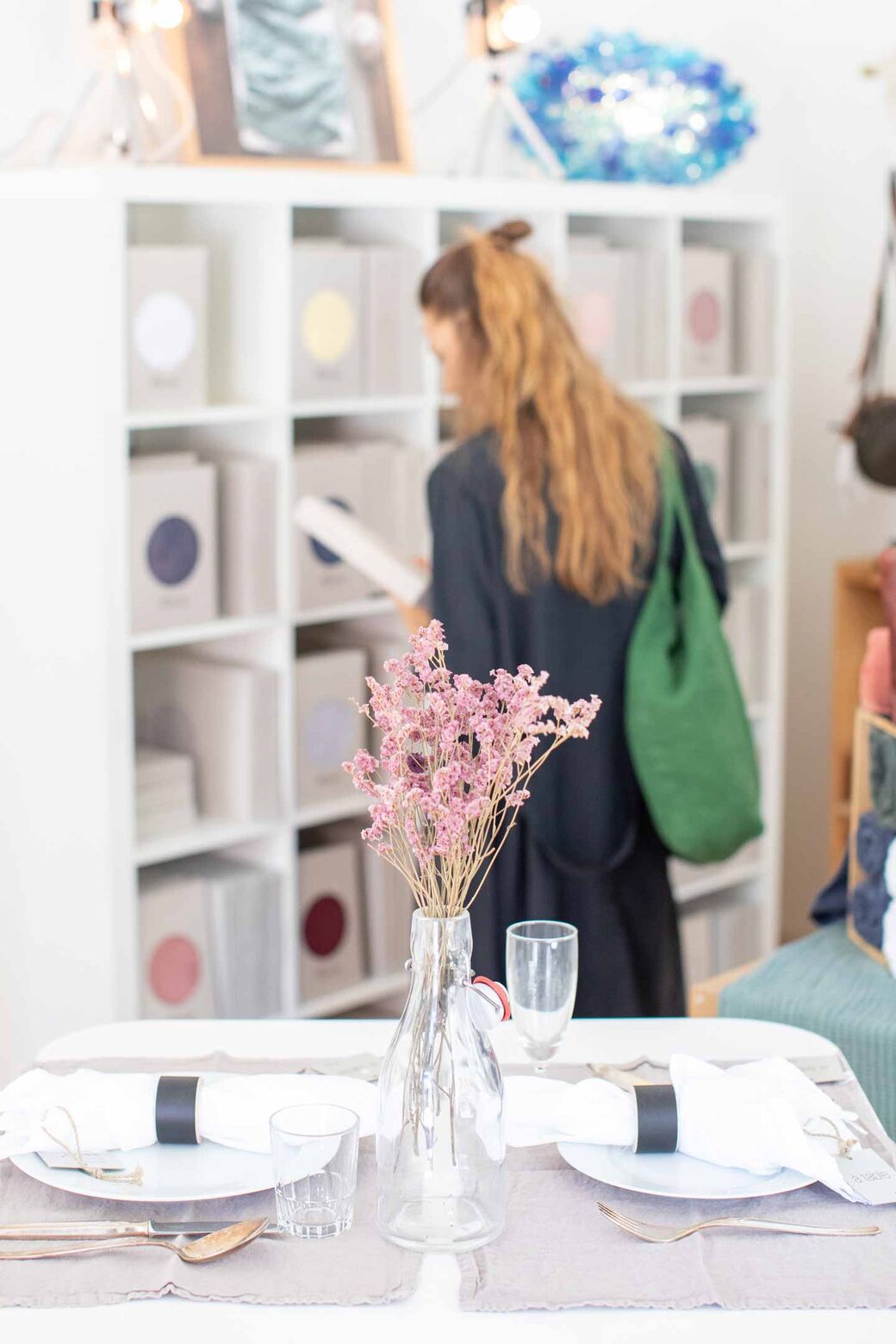 'I want to help people take their first steps,' she says. 'Saving the planet doesn't have to be dull and boring. And you can start in different areas of your daily life. Some people start in the bathroom by buying a shampoo bar or wooden toothbrush. Others replace the plastic packaging on their food or buy a water bottle.'
The bottles are the stars of the shop.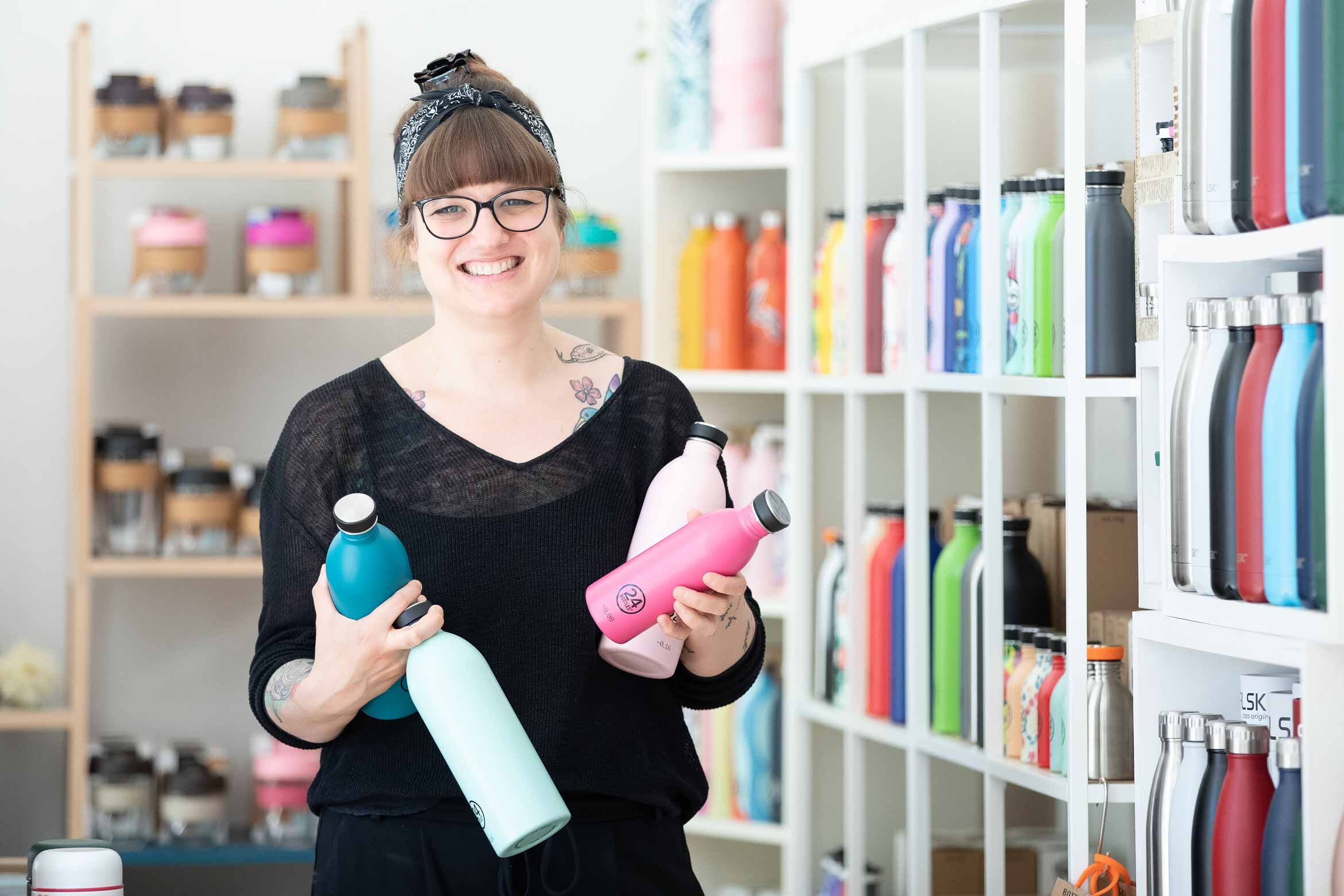 The bottles are the secret stars of Rrrevolve, filling a whole corner of this bright and airy shop. The 149 different bottles on display include tiny ones for babies and huge one-litre containers. Some are plain while others come in crazy patterns. Sarina herself is addicted to the bottles, smilingly admitting that she has quite a collection.
But this eco store manager wasn't always so concerned about the planet. Before she started work at the Rrrevolve shops (there's a second branch in Niederdorf that also sells clothes) Sarina worked in a cheap fashion store.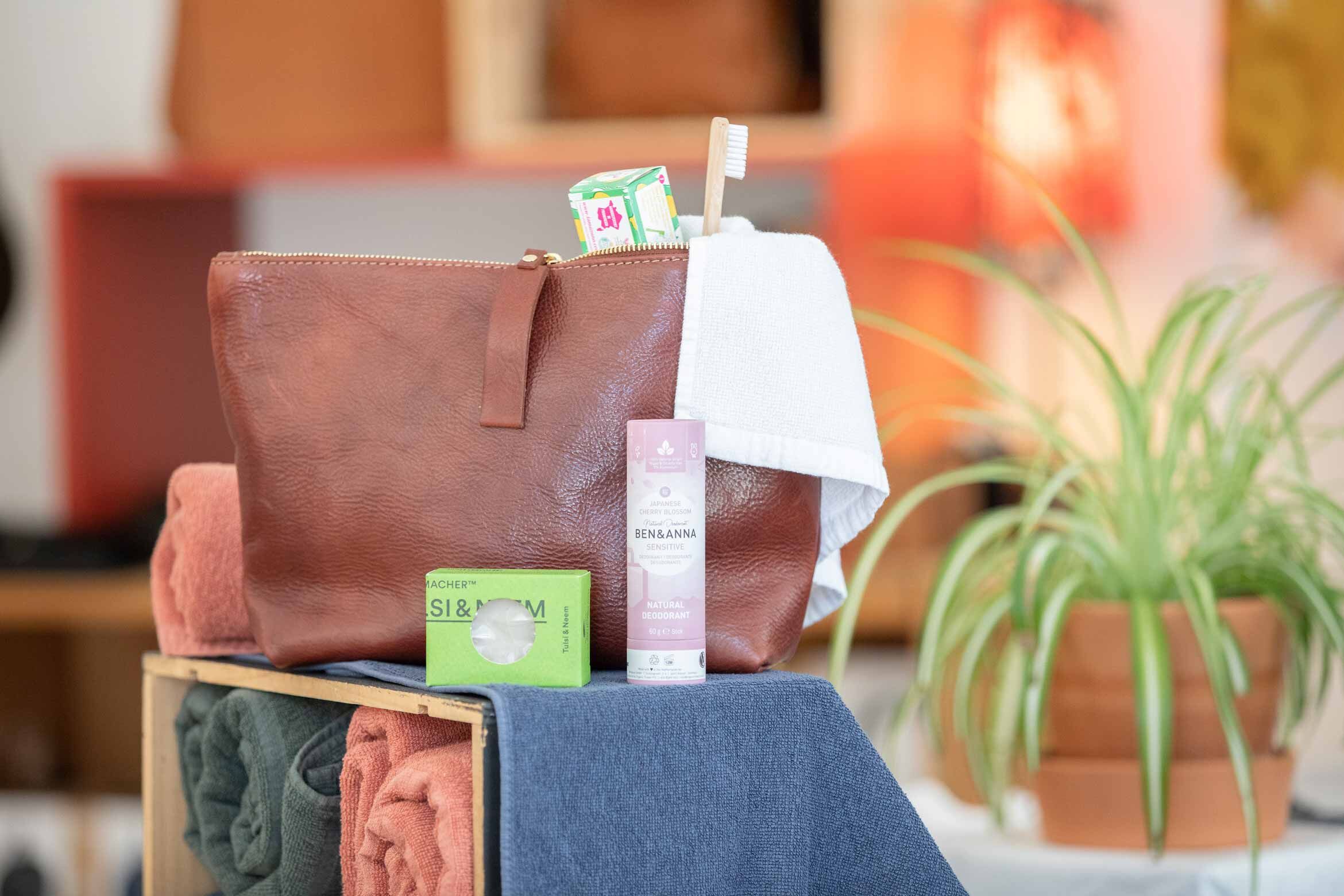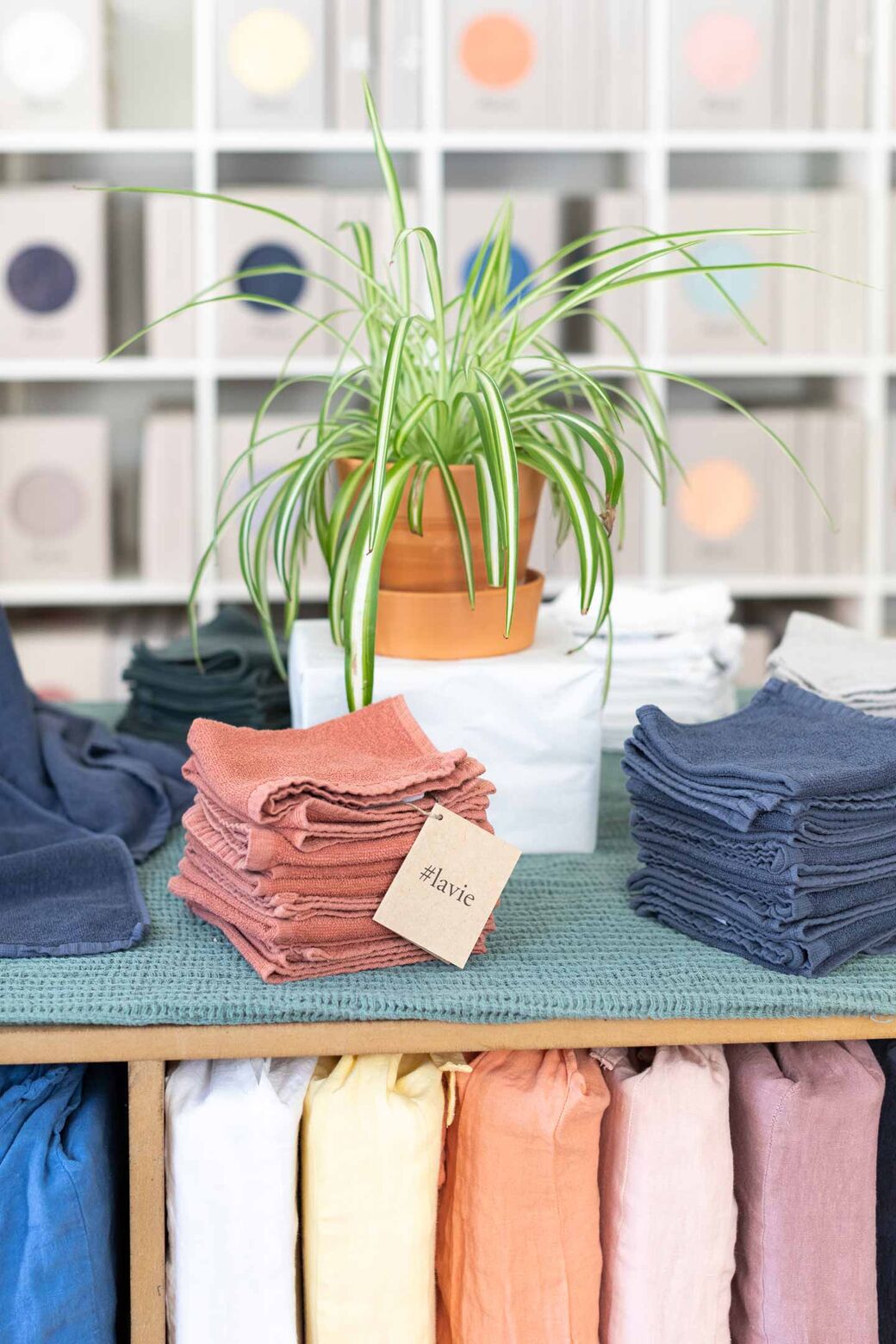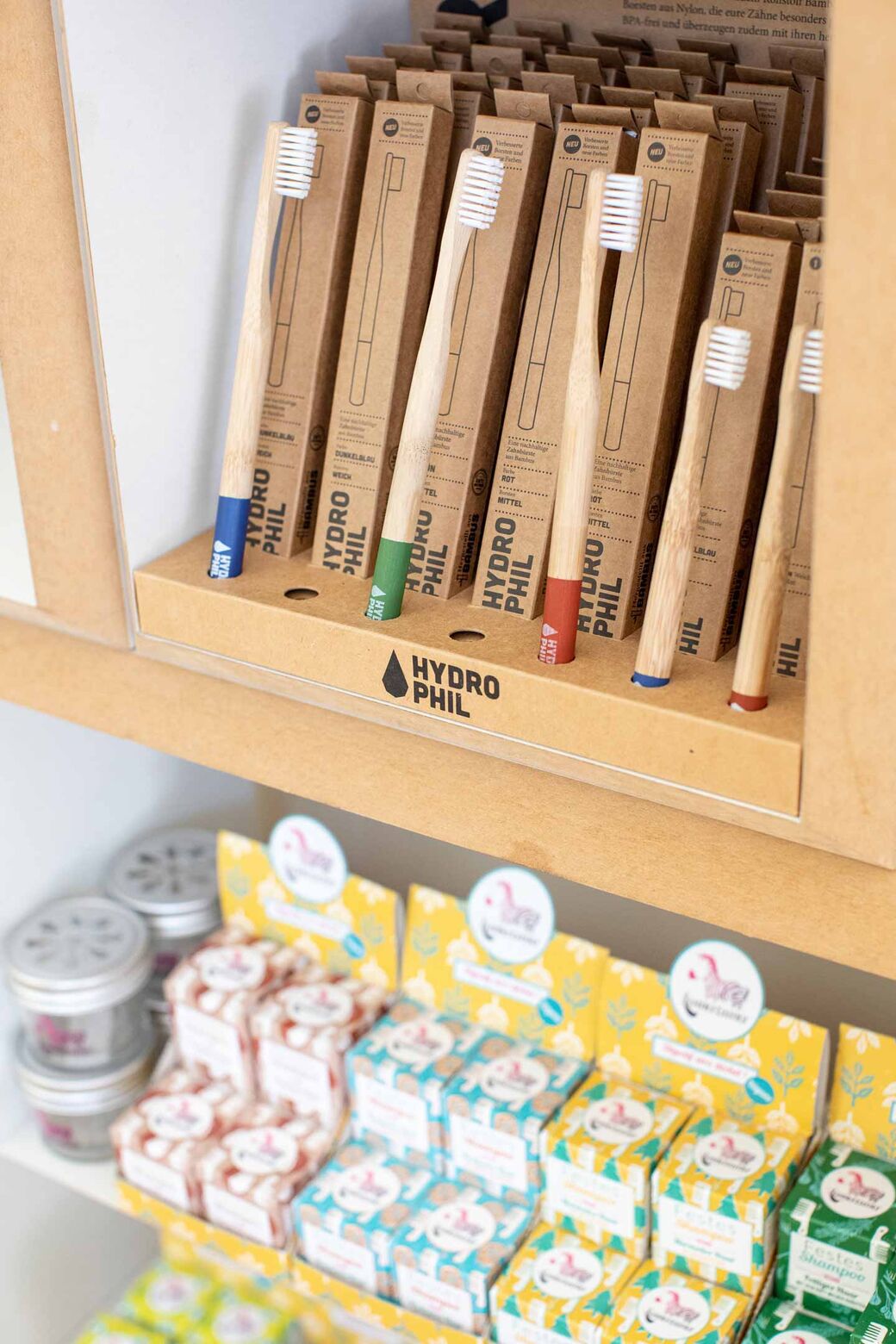 'Saving the planet doesn't have to be dull and boring.'
Sarina Lüthi
'But my mindset was gradually changing,' she says, 'and when my last job in this very non-eco store came to an end I knew I couldn't continue working in this kind of place.' So she was delighted when she started work at Rrrevolve in 2017, and before long she took over as manager of the Rrrevolve Eco Concept Store on Josefstrasse.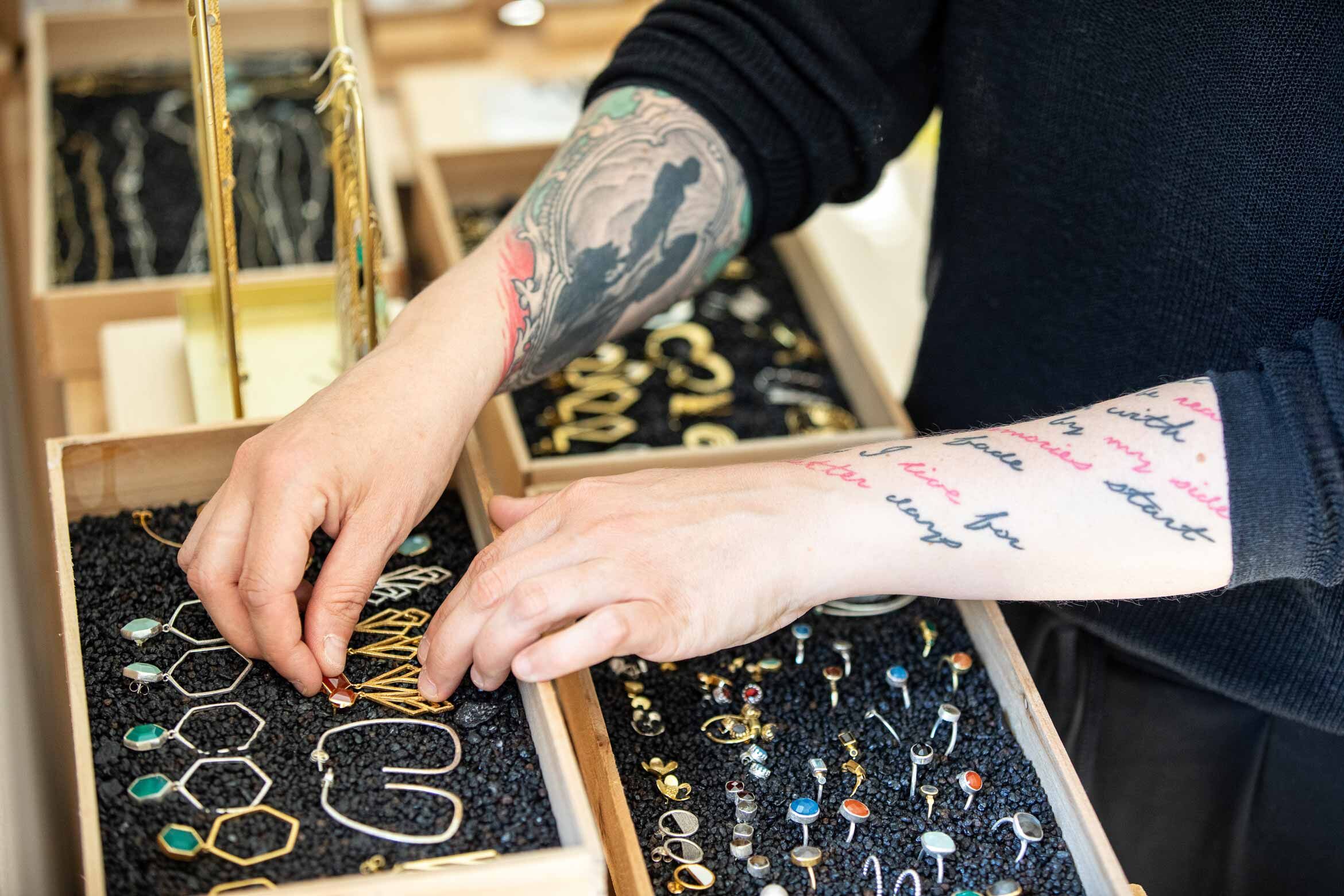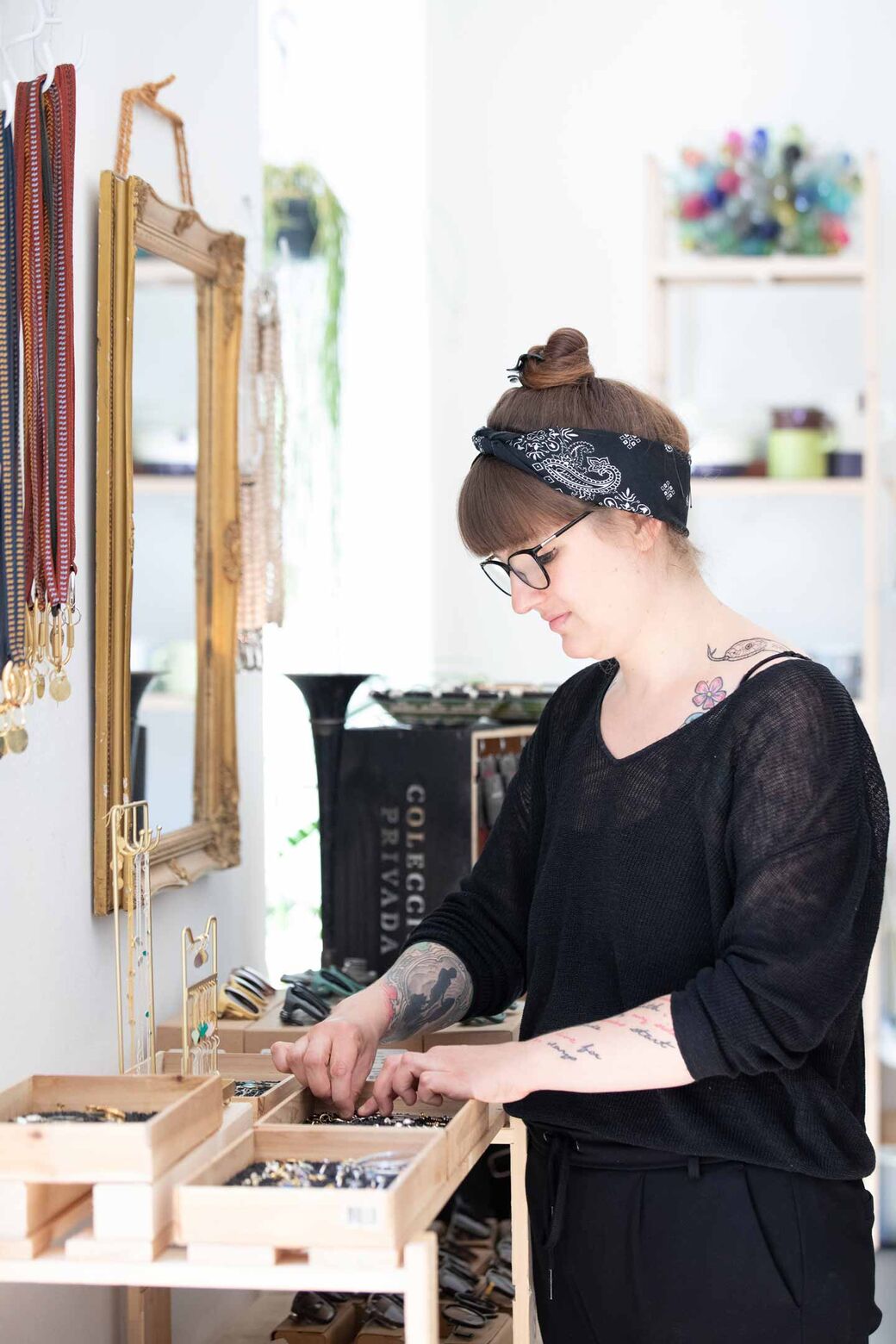 Sarina loves her job at Rrrevolve.
An eco concept store? What does that mean? Sarina describes the concept in simple terms: it means sustainable, fair, and local wherever possible. It says something about the customers that they often want to know more about the products: 'The people who come into the shop often want to know exactly where the products come from and who is behind each label.' Once these questions have been answered, there are certain products that are perennially popular: beeswax sheets (instead of cling film or aluminium foil), lunch boxes (instead of plastic packaging), bed linen – and of course the huge choice of bottles that replace the environmentally unfriendly PET versions.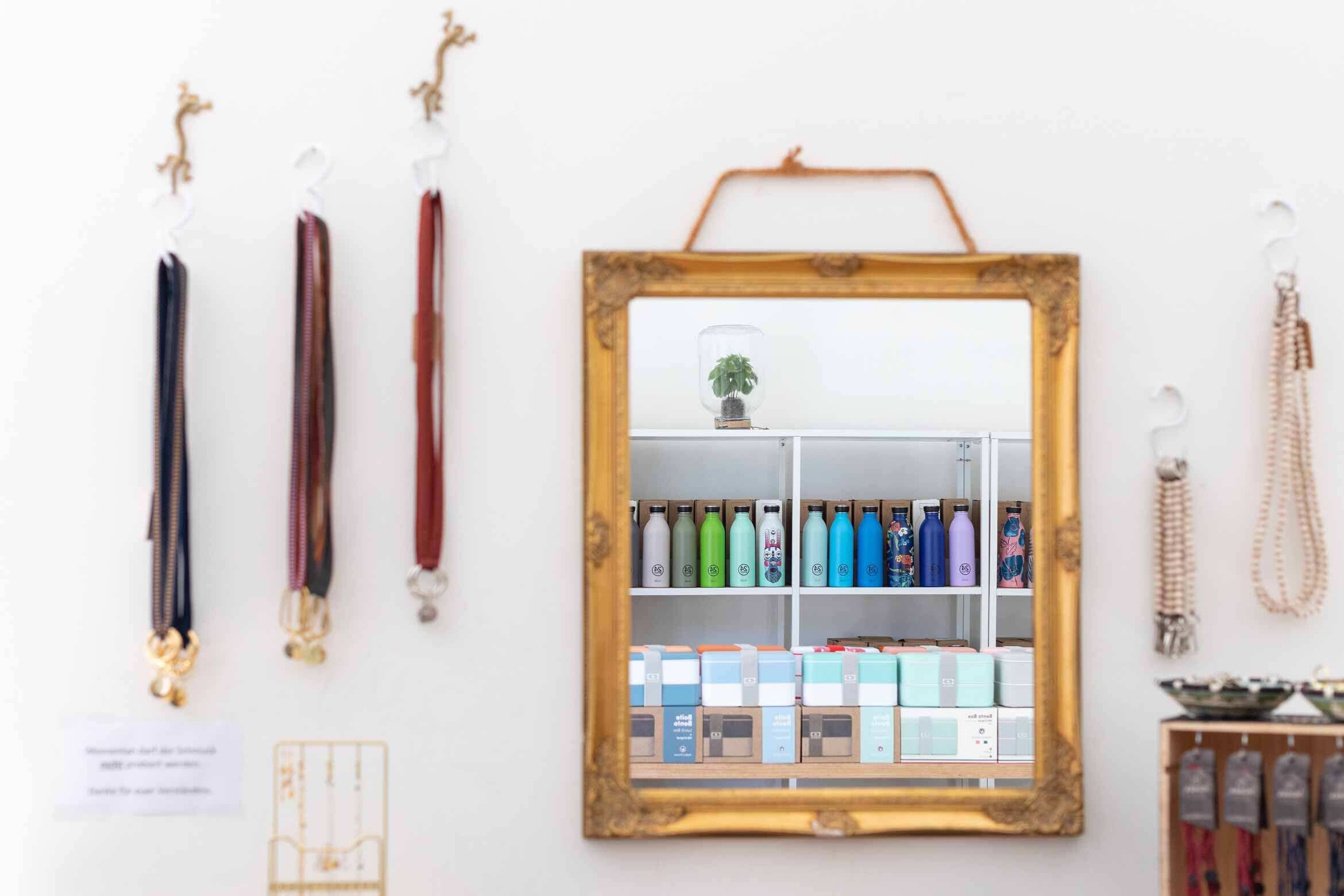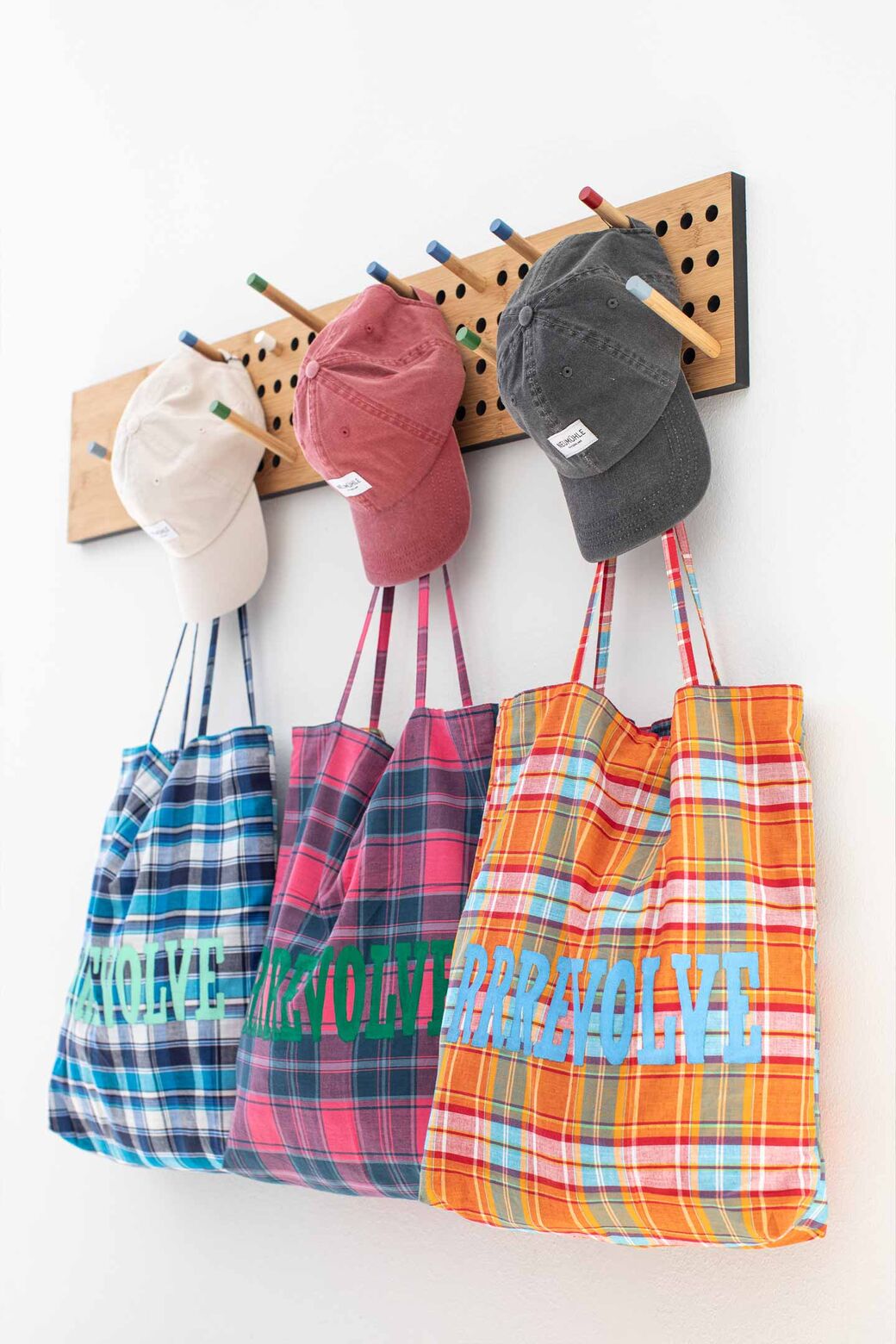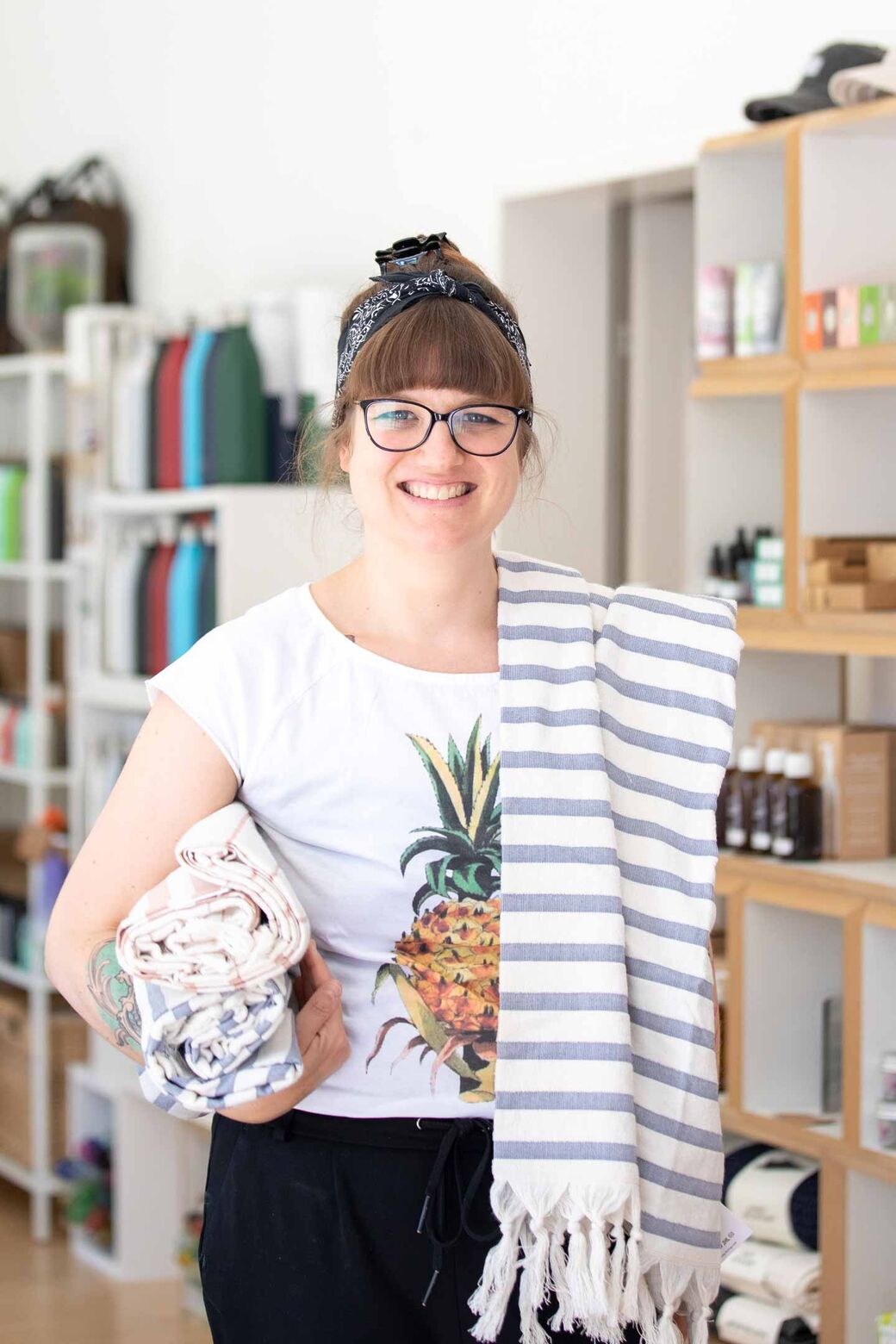 At first Sarina thought she would spot her customers a mile off, but she was soon proved wrong. All kinds of people found their way to the shop in district 5 – students, families, older people, newcomers to the eco scene, and loyal regulars. And interest seems to be growing.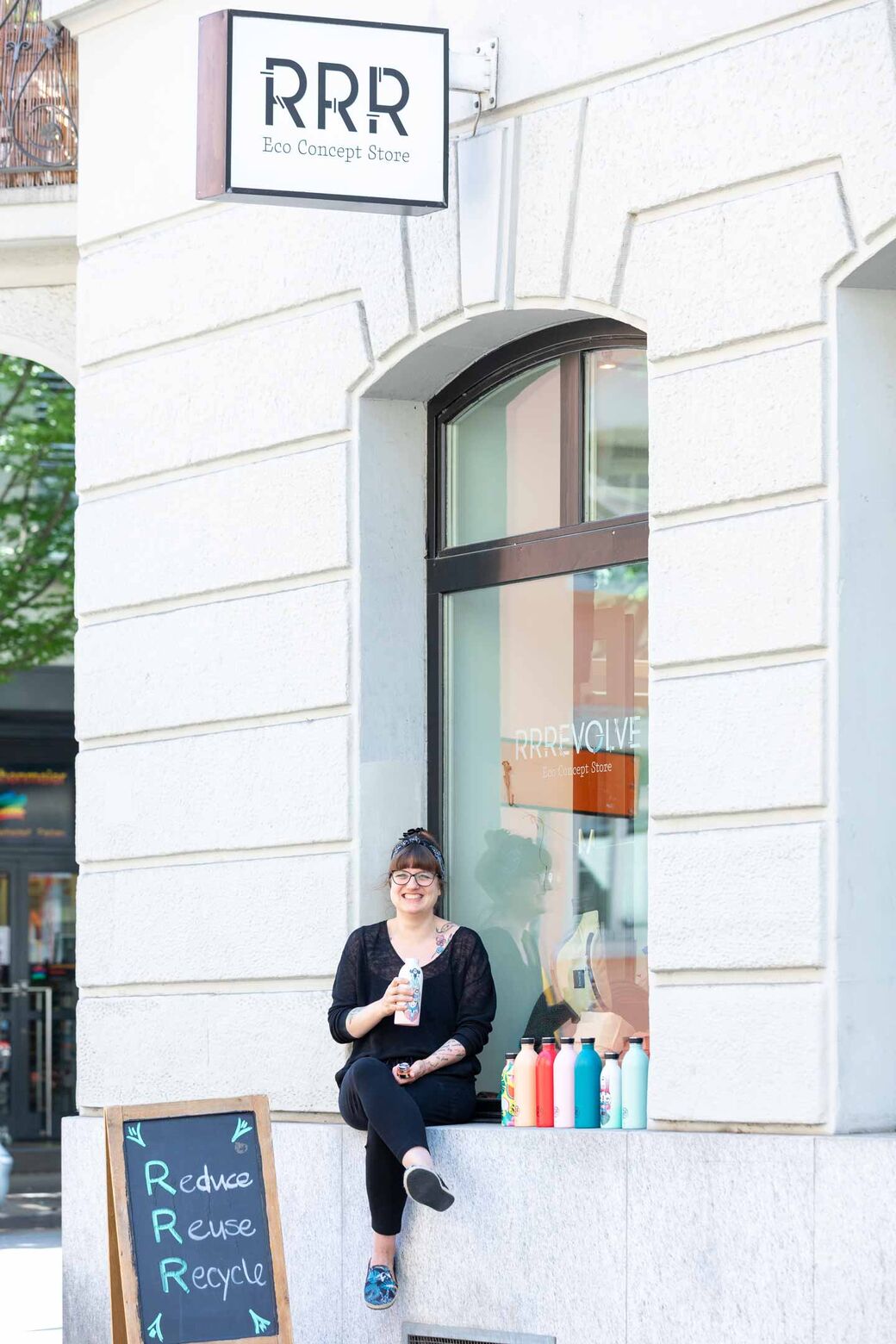 'Perhaps I notice it more because I work in this field,' says Sarina, thinking out loud, 'but I really feel that sustainable consumption has made a huge leap forward over the last few years. People's mindsets are changing.' That's certainly good for the store. But it's also good for a world that needs so much more than a replacement for PET bottles.
Address
Rrrevolve Eco Concept Store
Zollstrasse 117
8005 Zurich
Website
+41 44 576 93 77
Opening hours
Tuesday to Friday: 12 noon – 7 pm
Saturday, 11 am – 5 pm
View posts by interests, or use the proximity search and additional filters.
Try it out
.
Save posts as favourites – simply click on the heart symbol in the upper right corner of the post.