Pflanzerei
Plants make you happy! Carla Boschung's plant shop is well-stocked with cheese plants and other popular indoor varieties.
Gardener Carla Boschung has worked all over the world, but today she ensures that the people of Zurich have no shortage of greenery. Her shop on Josefstrasse is brimming with plants to suit every home and every balcony.
House plants are enjoying a resurgence in popularity. The people of Zurich are no exception, posting pictures of their plants on Instagram with hashtags like #plantsmakepeoplehappy and #urbanjungle. According to Carla Boschung: 'Quite simply, plants make you feel good and bring joy.'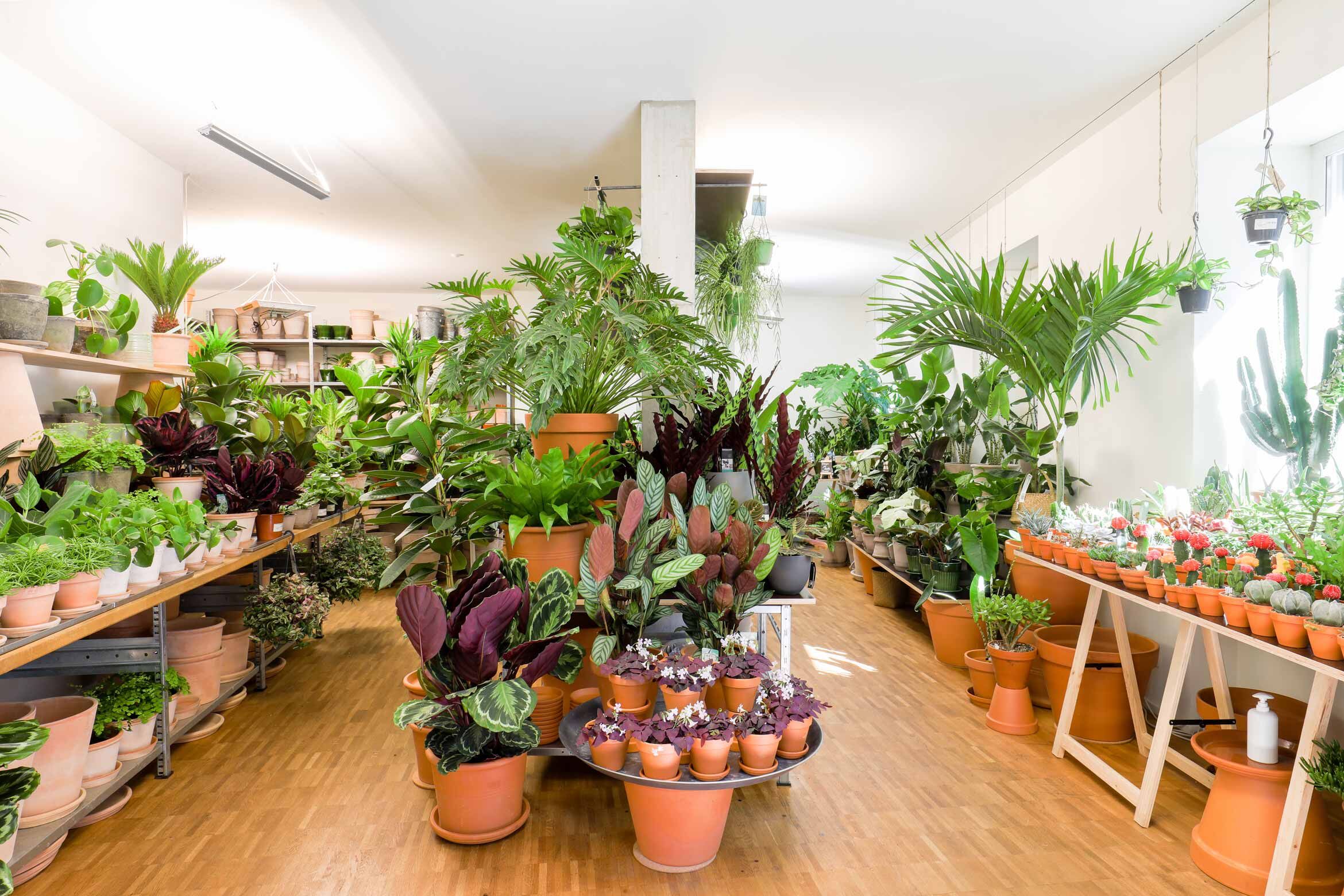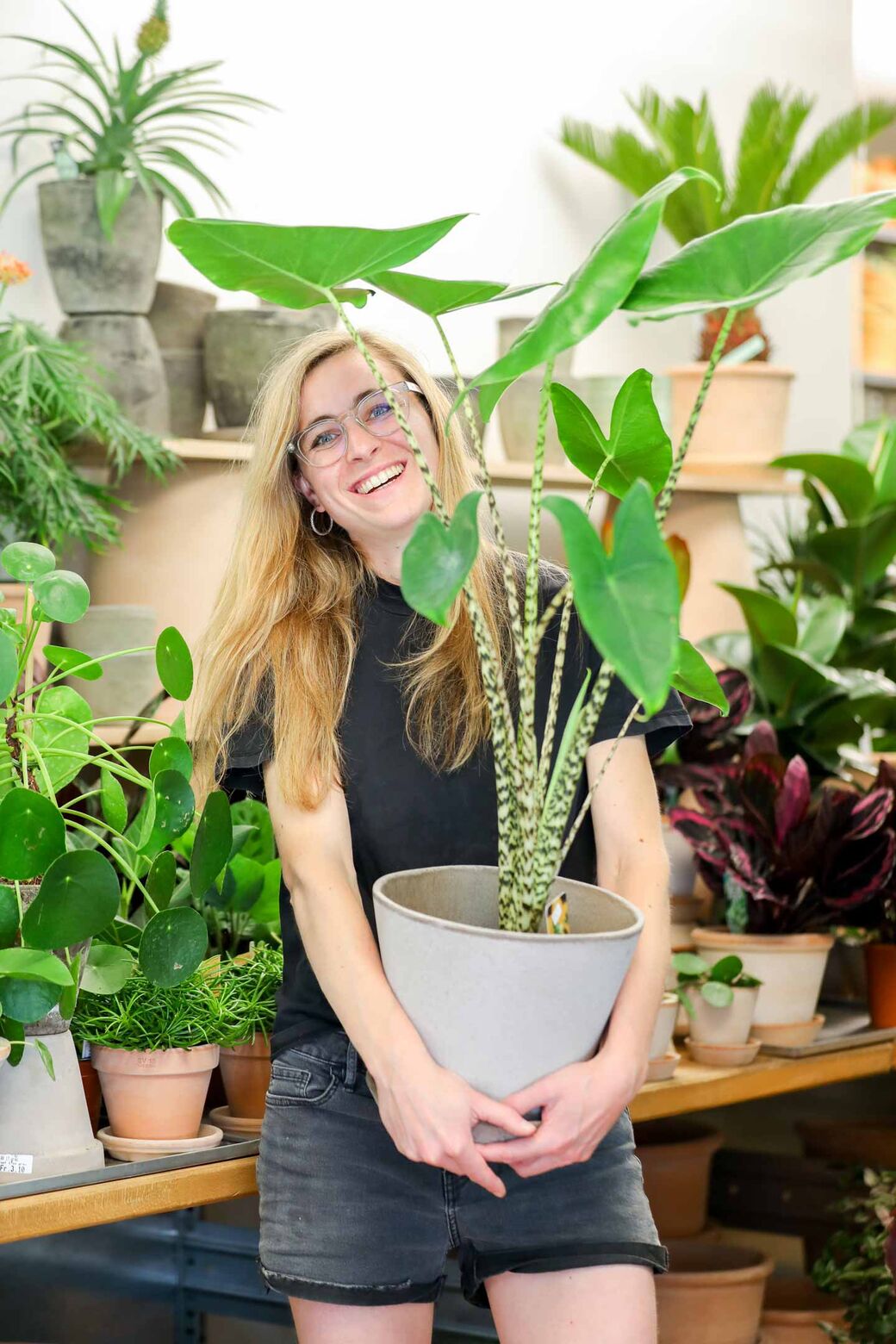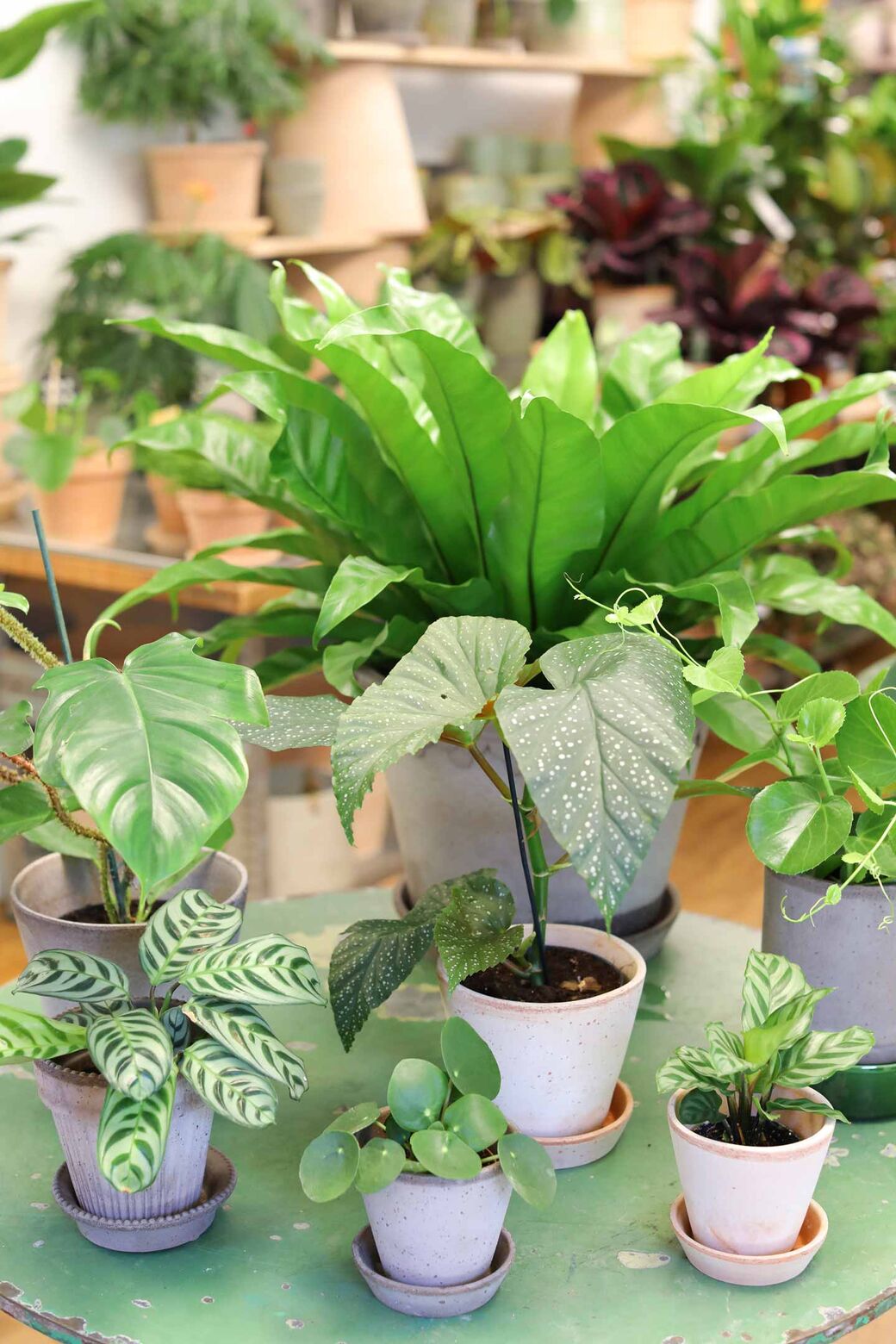 Carla discovered her love of house plants.
In autumn 2019, the professional gardener opened a shop in Zurich where she sells plants for people's homes, balconies and terraces. 'But I don't sell bouquets of flowers!' says Carla. It's a plant shop, not a flower shop. That's something that many people failed to grasp when she was on the hunt for premises: 'The owners thought I just wanted to open another flower shop,' she says. But the owner of the shop on Josefstrasse understood what Carla wanted to do: 'She had recently read an article in the New York Times about how house plants were gaining in popularity,' says Carla. Carla herself had already picked up on this trend.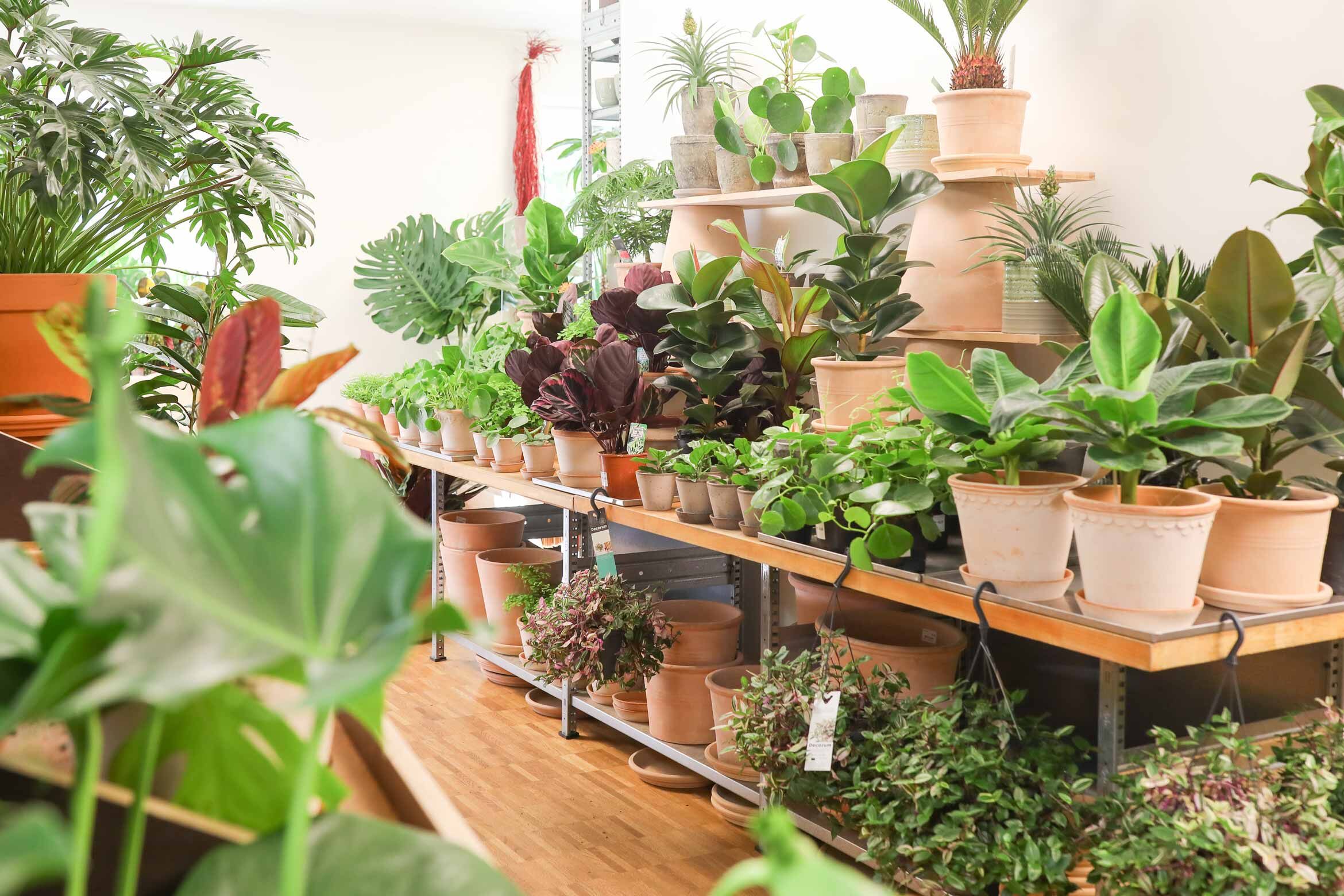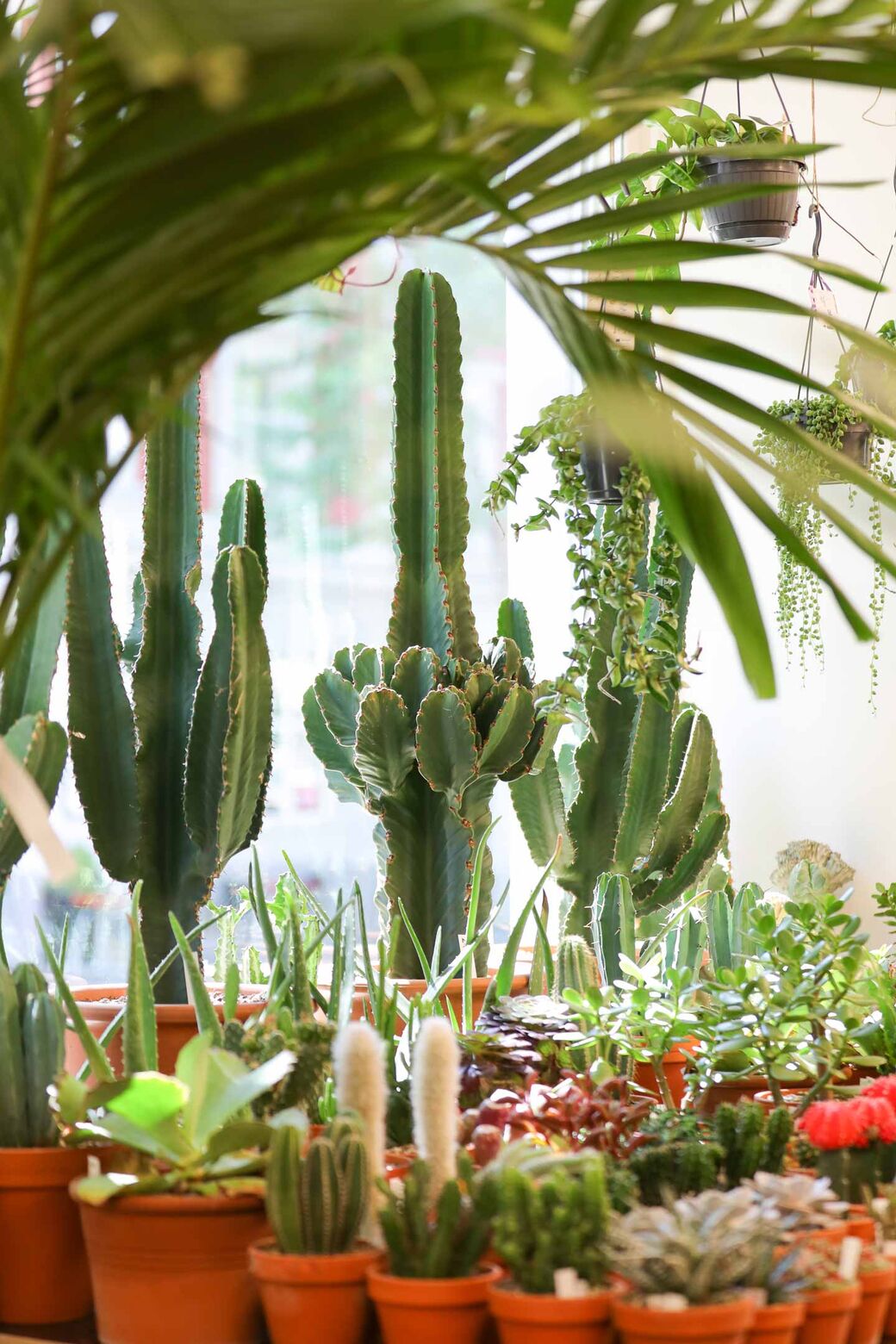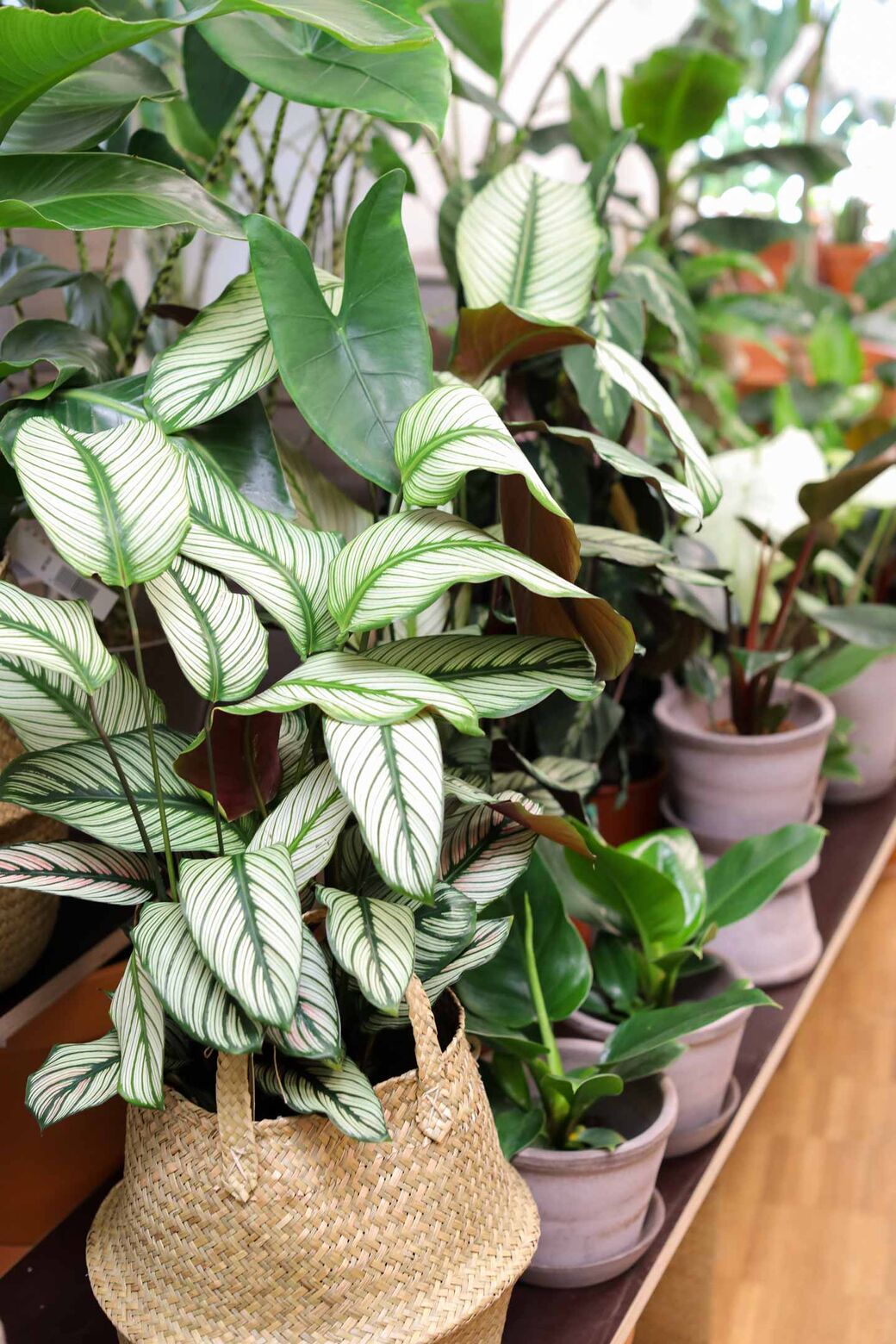 For five years, she managed a large garden centre on the outskirts of Zurich, where she gradually expanded the house plant section. 'But I never expected to fall so madly in love with house plants!' During her training, she specialised in perennials: 'Most people don't realise that there are five different types of gardening training.'
'Once you have plants in your home you won't ever want to be without them.'
Carla Boschung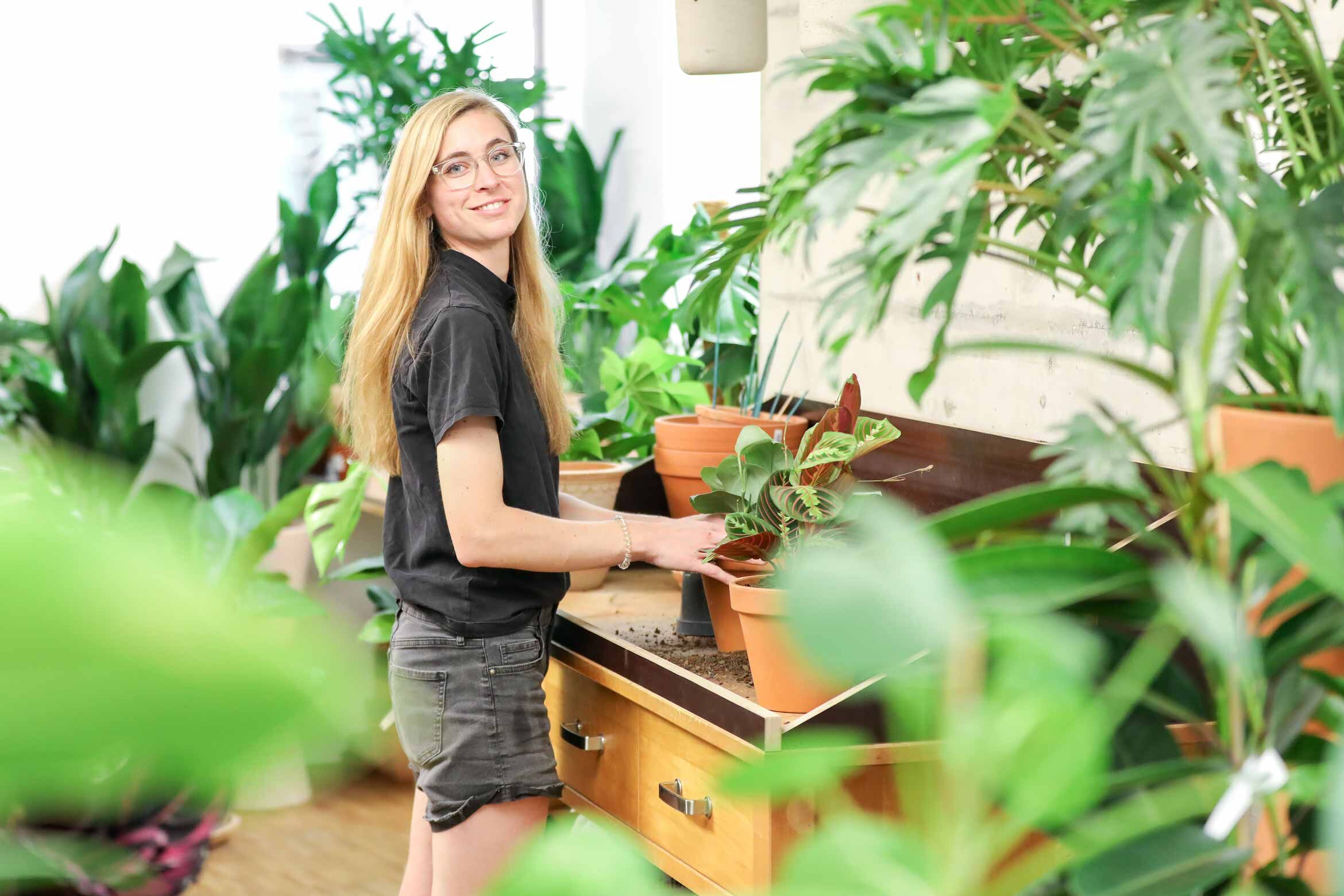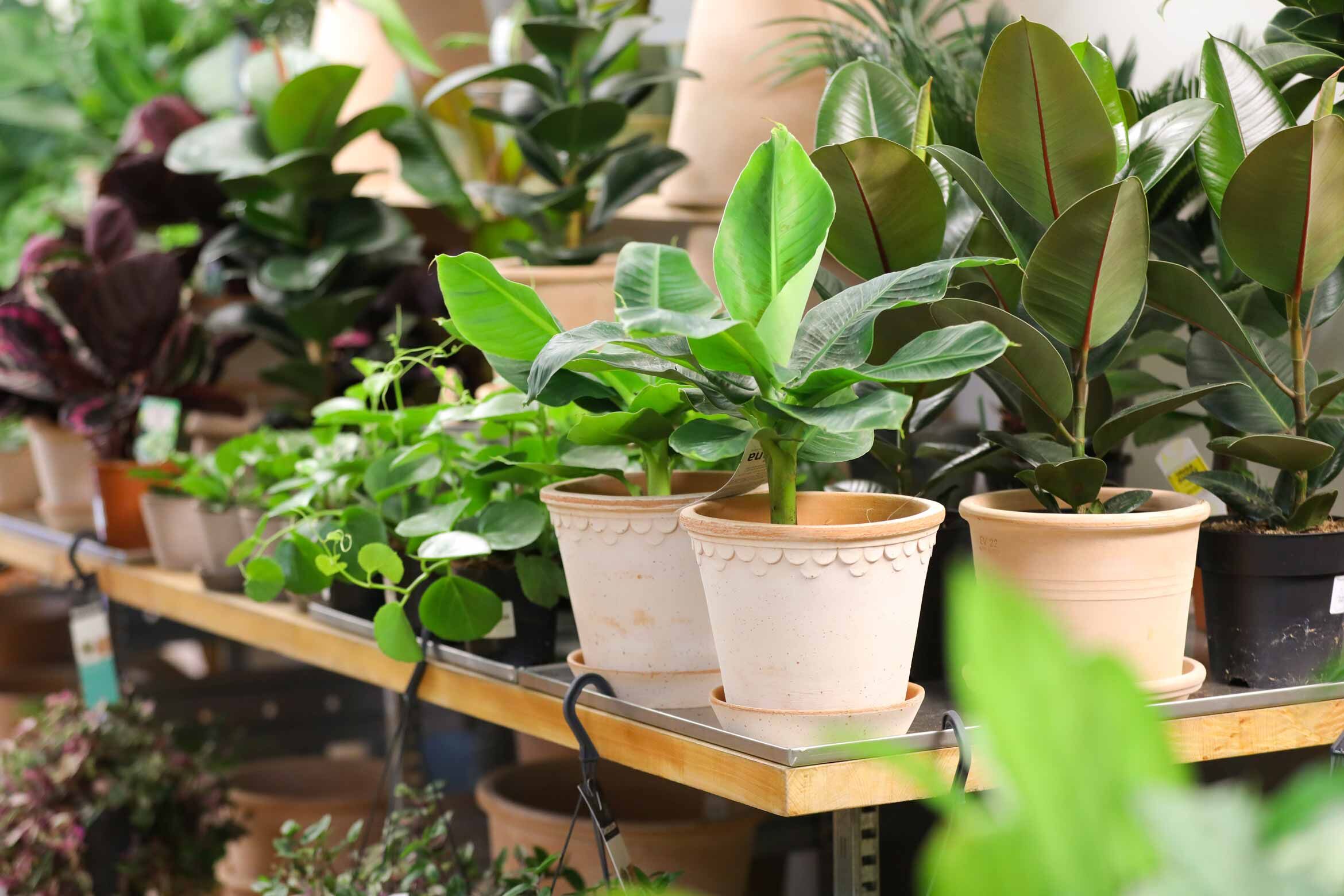 After qualifying, Carla set off on her travels. She worked at some of the most beautiful garden centres in England and Australia and spent several years in Germany, where she worked in a large organic nursery that supplied perennials all over Europe: 'That was a fascinating time.' While she was in Germany, she also completed an advanced horticultural qualification before making the decision to move back to Zurich. 'After so much time abroad, I was really keen to come back.'
She loves the city – and particularly district 5, where she has her shop: 'It's the perfect location,' says Carla. The fact that it is surrounded by offices and restaurants means there's plenty of passing trade. It's close to the main station and also in a popular residential area. 'The city is becoming increasingly built up,' says Carla, explaining that this is another reason why people are buying more indoor plants: 'It's a way of bringing some greenery into your own four walls.'
You can't buy a bouquet of flowers.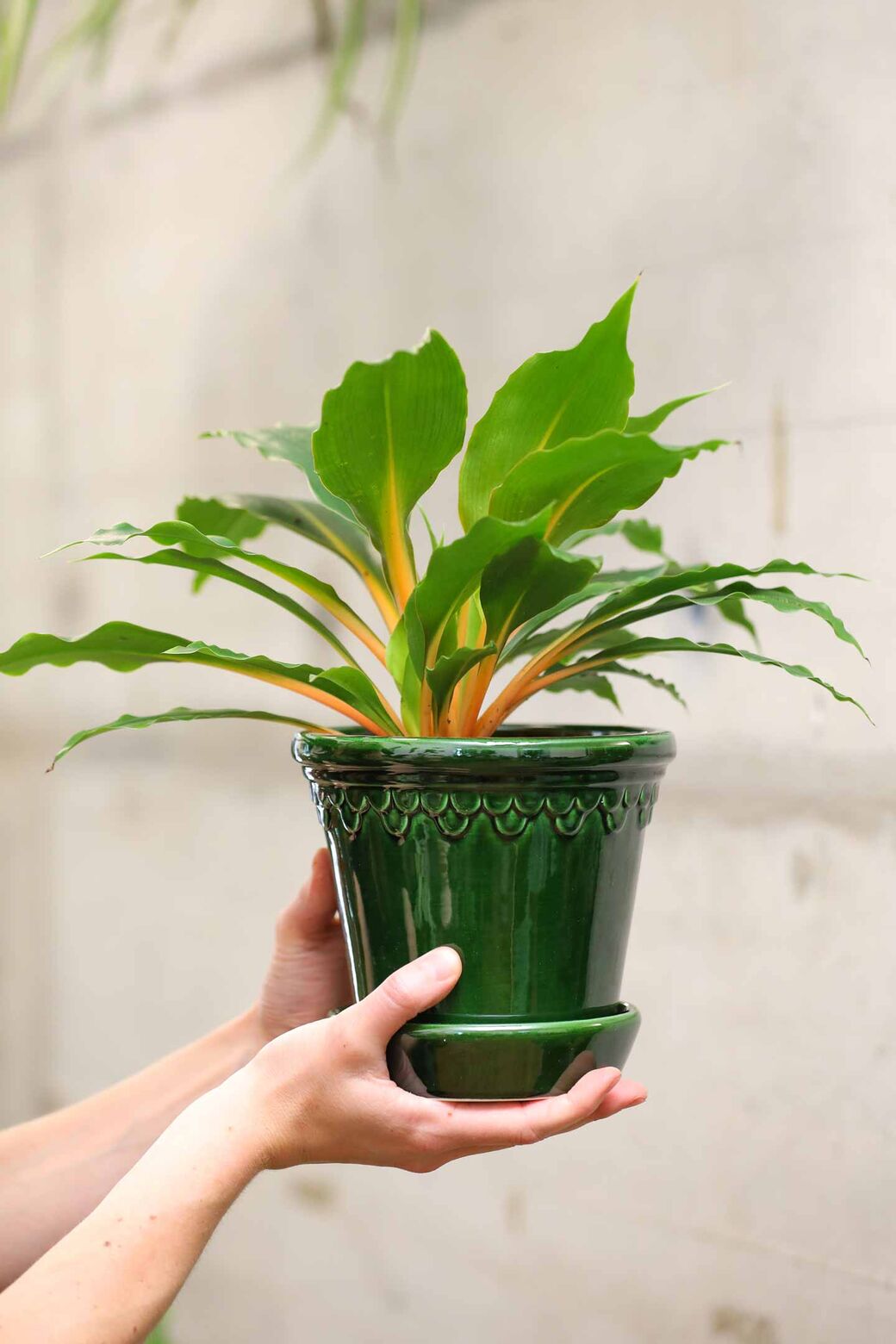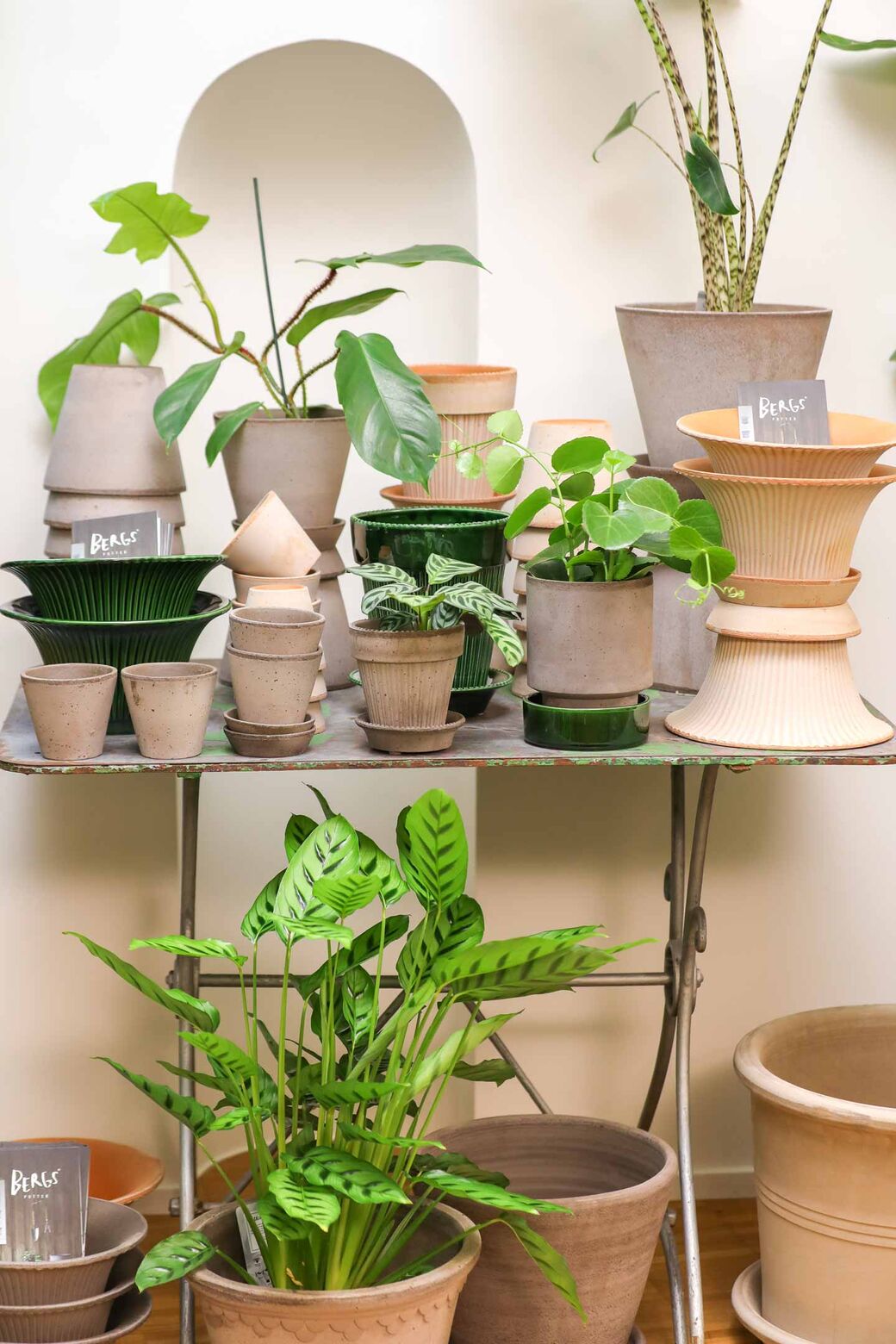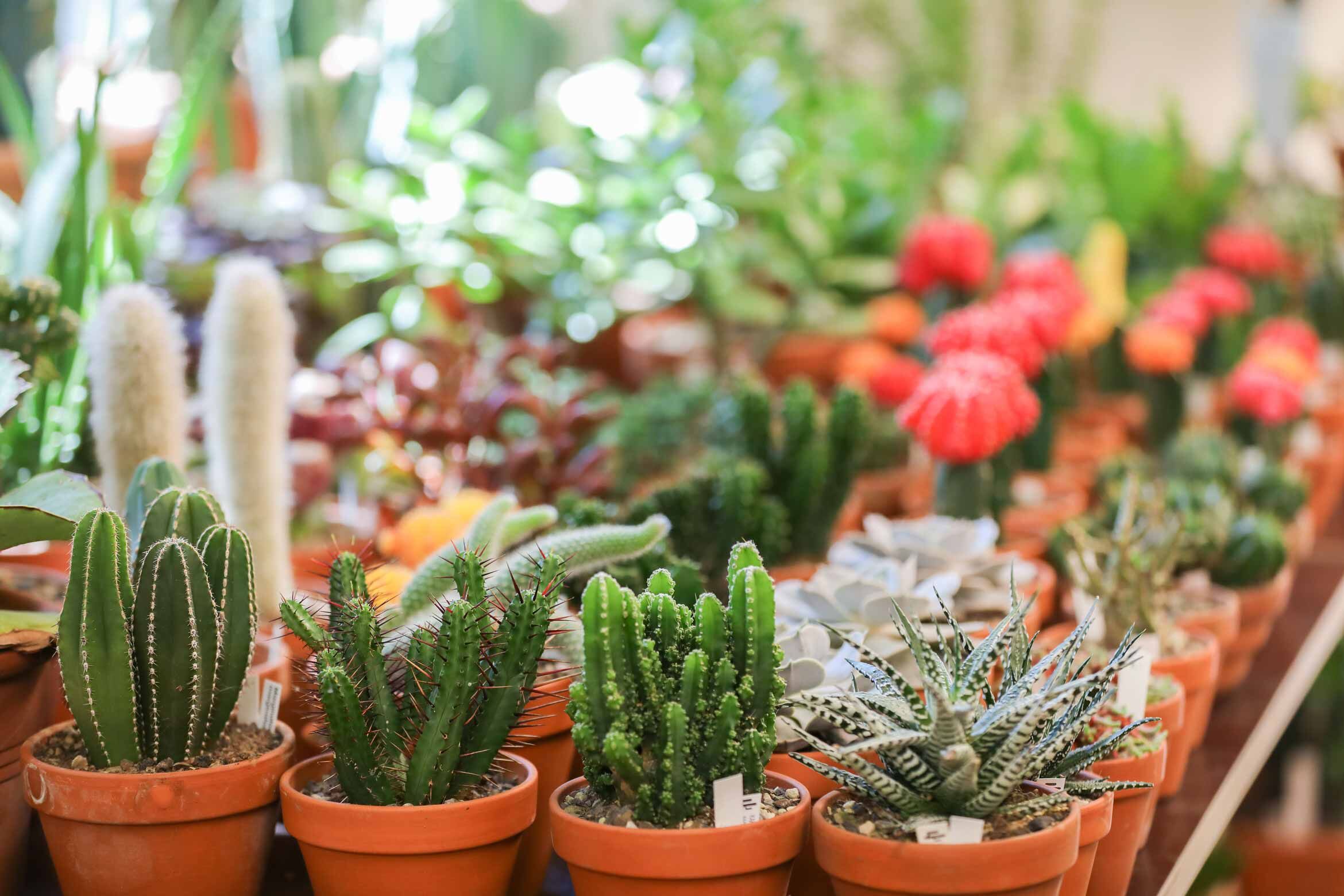 She is convinced that once you have plants in your home you won't ever want to be without them: 'They give every room a homely feel.' Her shop, Pflanzerei, has the right plants for every home. Carla and her team display them according to whether they prefer a shady or sunny location.
The most popular plants are always in stock.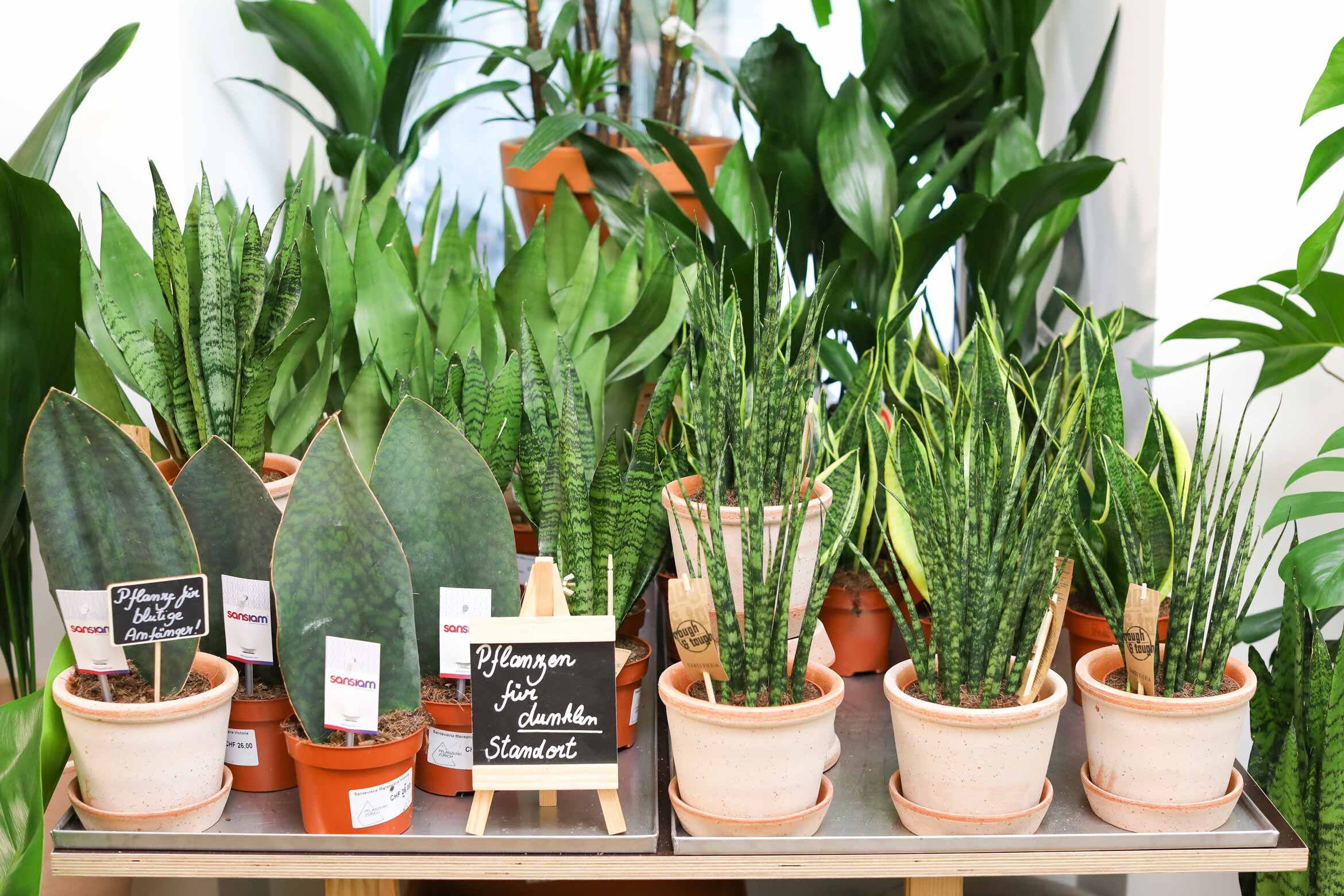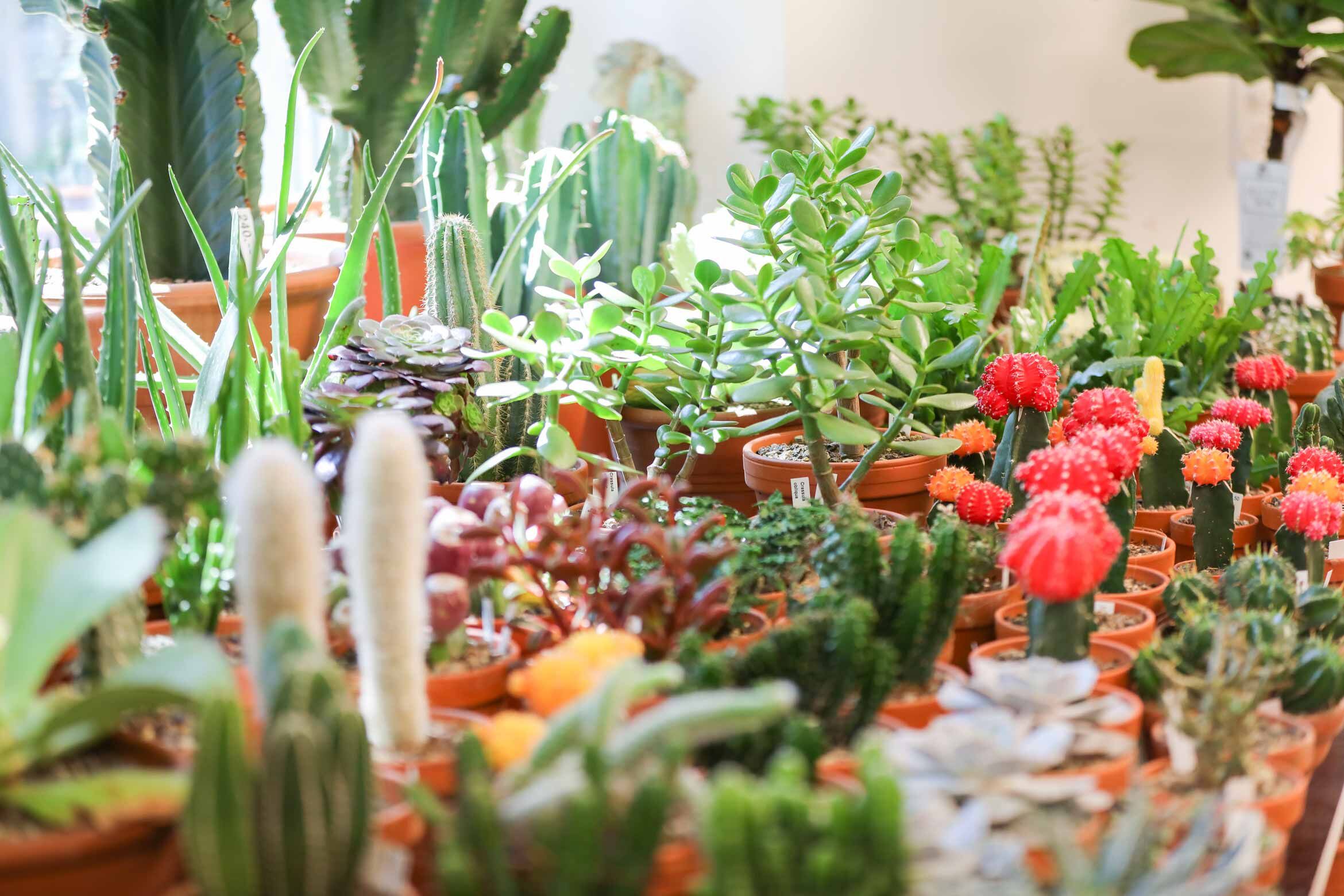 The shop has new plants on offer every week – only the best-selling varieties have a permanent place in the range. One of these is the cheese plant: 'It provides a tropical feeling with its green leaves,' says Carla. Pilea peperomioides – better known as the Chinese money plant – is also a perennial favourite: 'Its round leaves make it look like a work of art.'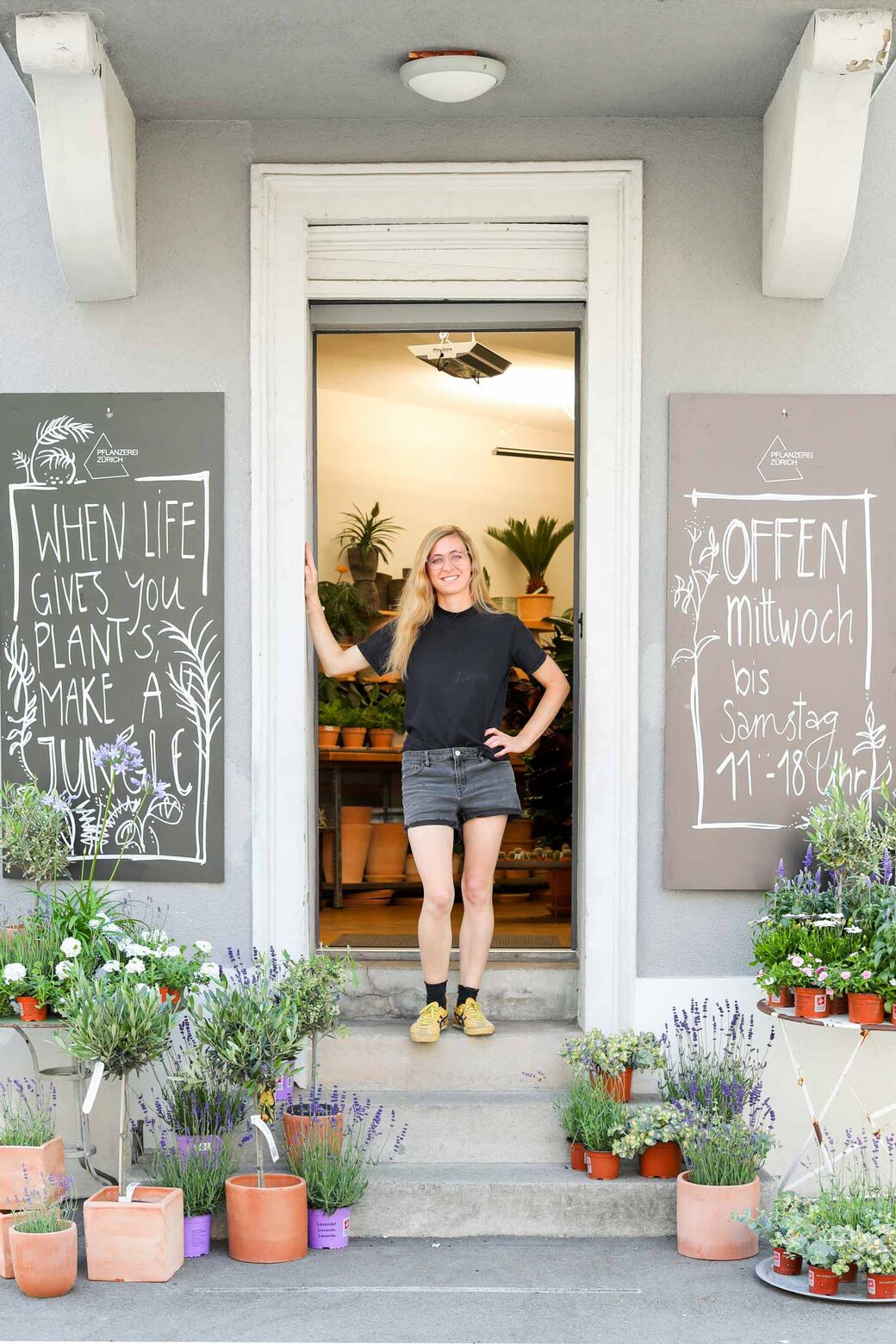 At first, Carla ran the shop on her own, but she soon had to call on family and friends to lend a hand, particularly on Saturdays: 'That's my big day.' She now employs a few staff – and has lots of regular customers: 'They end up buying plants for their friends,' says Carla with a smile. After all, even the biggest fan of house plants eventually runs out of space.
Address
Pflanzerei
Josefstrasse 144
8005 Zurich
+41 44 203 09 70
Website
Opening hours
Tuesday to Friday, 10.30 am – 1 pm and 2 pm – 7 pm
Saturday, 10 am – 5 pm
View posts by interests, or use the proximity search and additional filters.
Try it out
.
Save posts as favourites – simply click on the heart symbol in the upper right corner of the post.