The Zürcher Brockenhaus
'Overpriced, pretentious kitsch? No way!' says Jenja Doerig, who works at the Zürcher Brockenhaus.
Jenja Doerig actually had no interest in second-hand stores. It was just by happy chance that he landed at the Zürcher Brockenhaus – or, more precisely, the Belétage, its elegant second floor. Here, he sells antiques, designer furniture and 'a lot of must-have items'. This makes him part of an institution dating back 116 years. Yet he also makes sure that it moves with the times.
The location of the Zürcher Brockenhaus may come as a surprise to some people. The prominent pink building stands at the heart of district 5, beside the railway line and just a few minutes' walk from the central station. But aren't most Brockenhaus shops actually found in the industrial area on the edge of the city they serve?
This is the oldest Brockenhaus shop in Switzerland.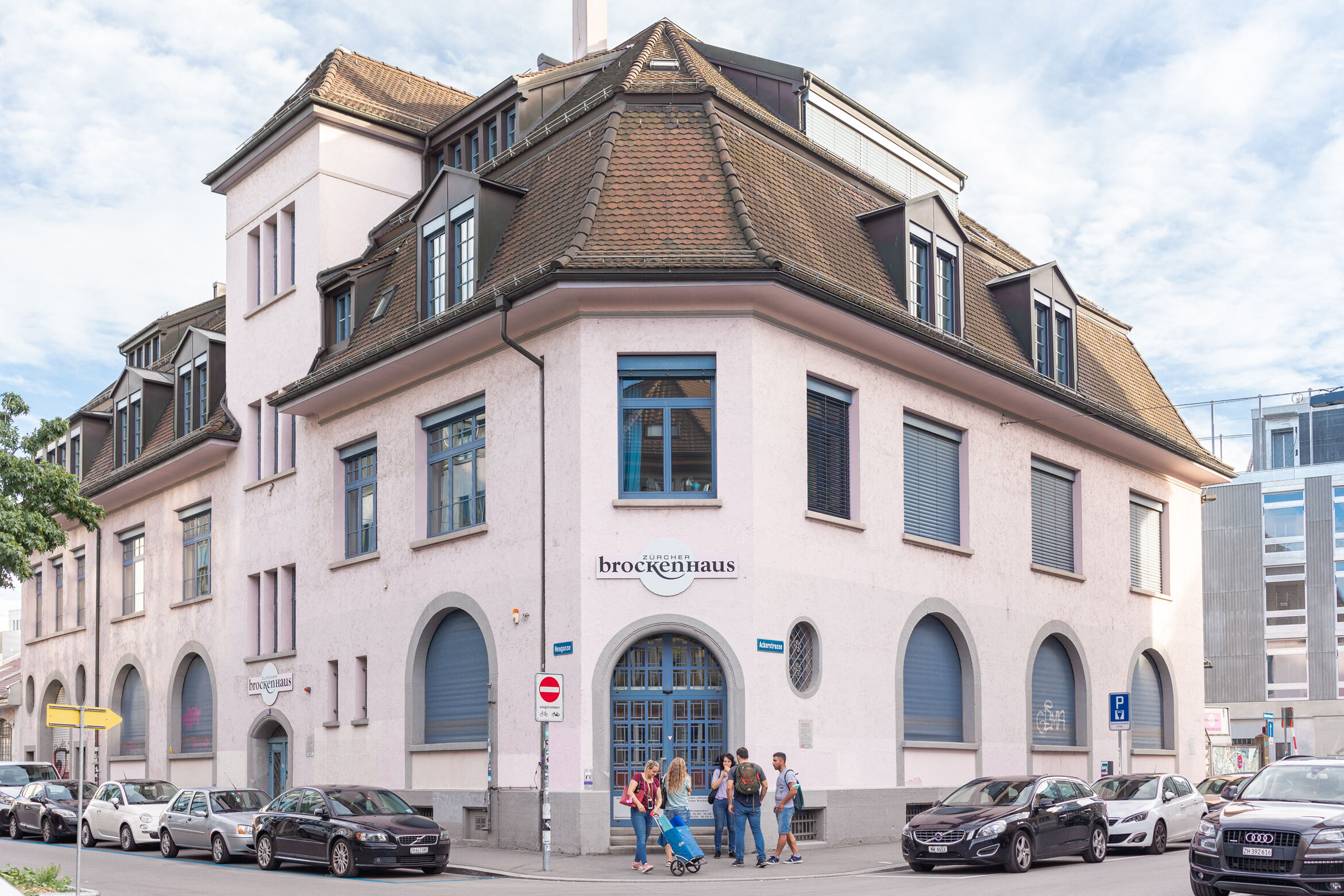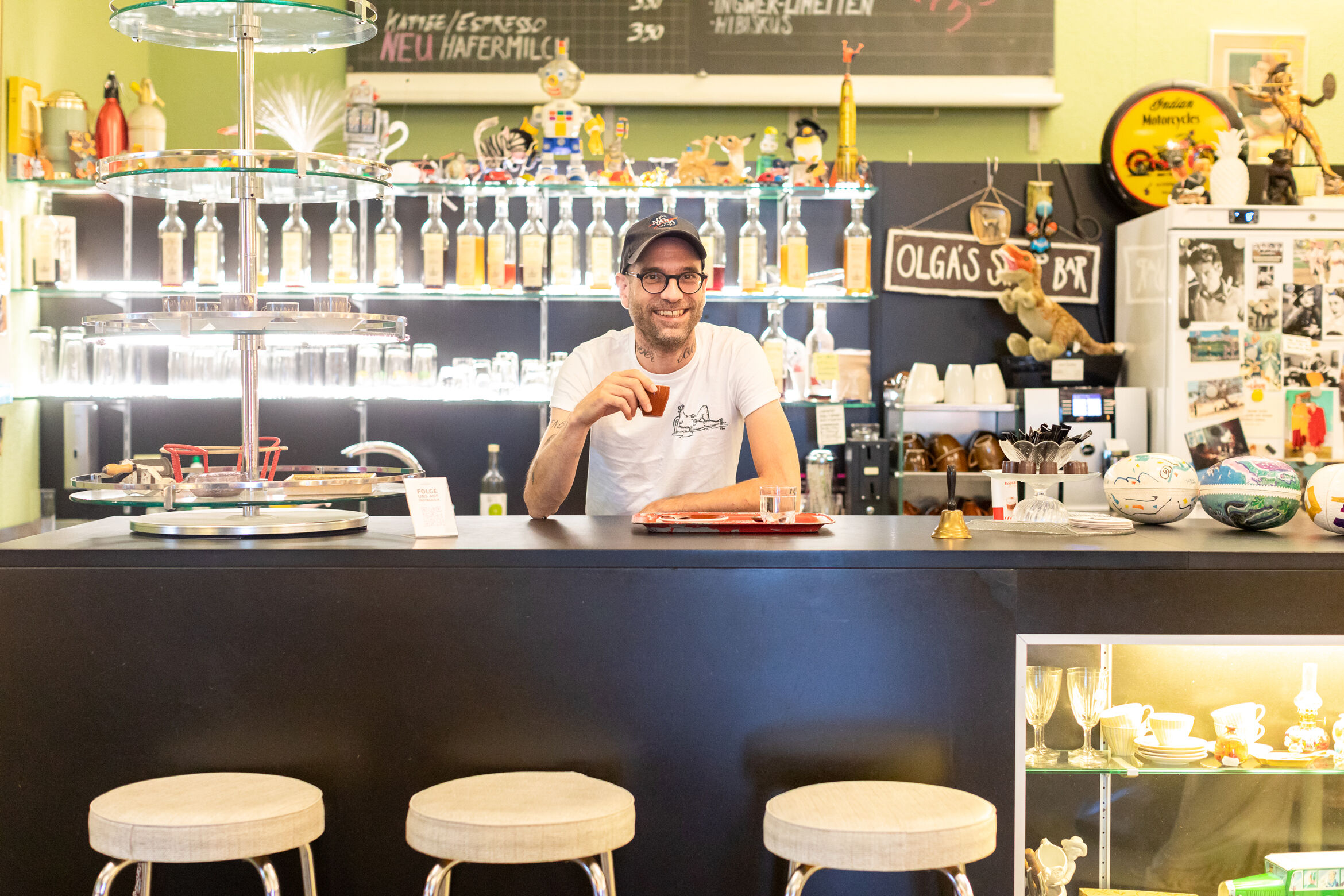 When it first opened, the Zürcher Brockenhaus (its official name) was indeed in the middle of the industrial area. That was in the 1930s, when the 'Brocki' moved into the five-storey building on Neugasse. If you think that's a long time ago, the Zürcher Brockenhaus was actually around even before then – from 1904. That made it the first 'Brocki' in Switzerland – which also means, of course, that it was the oldest in Zurich.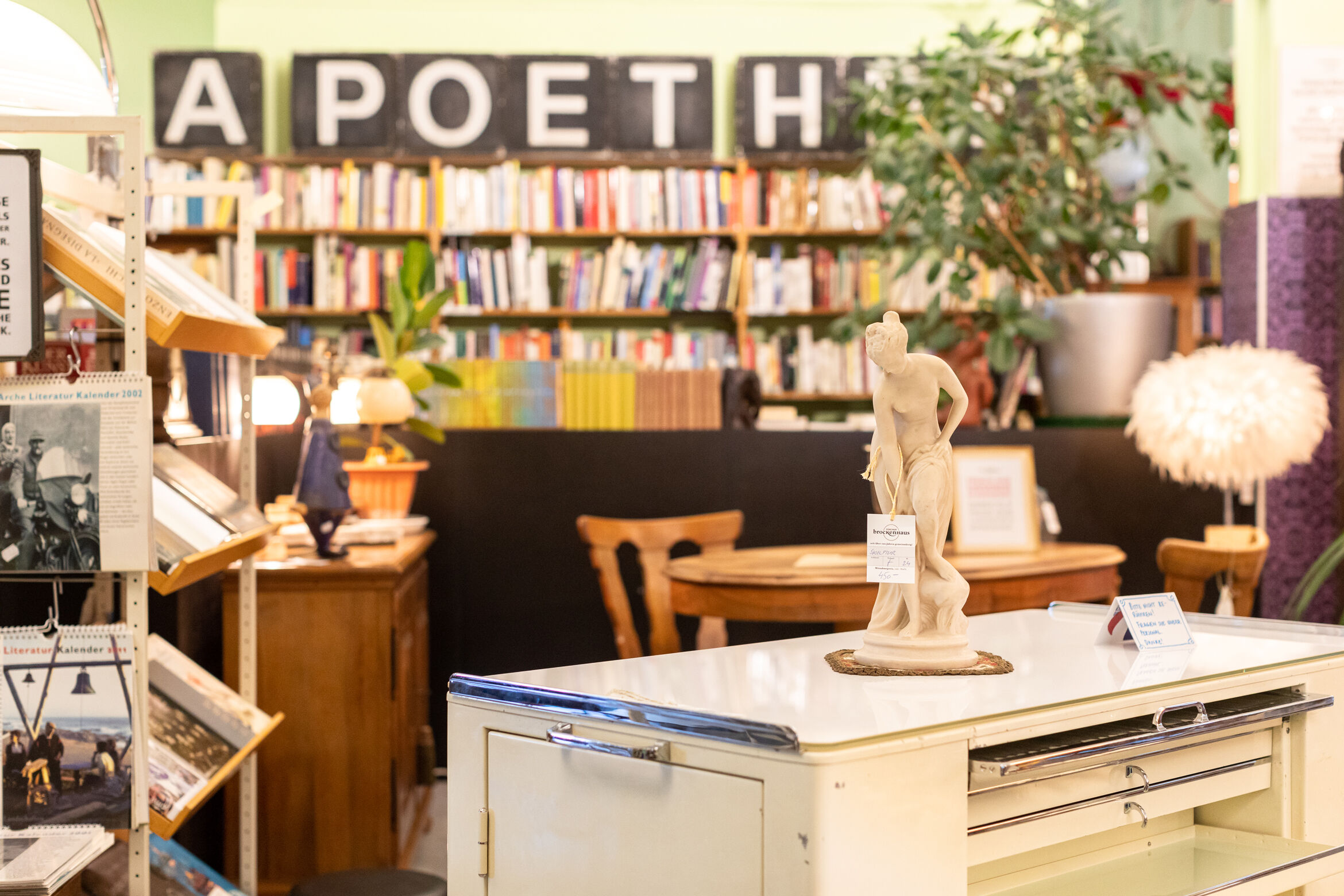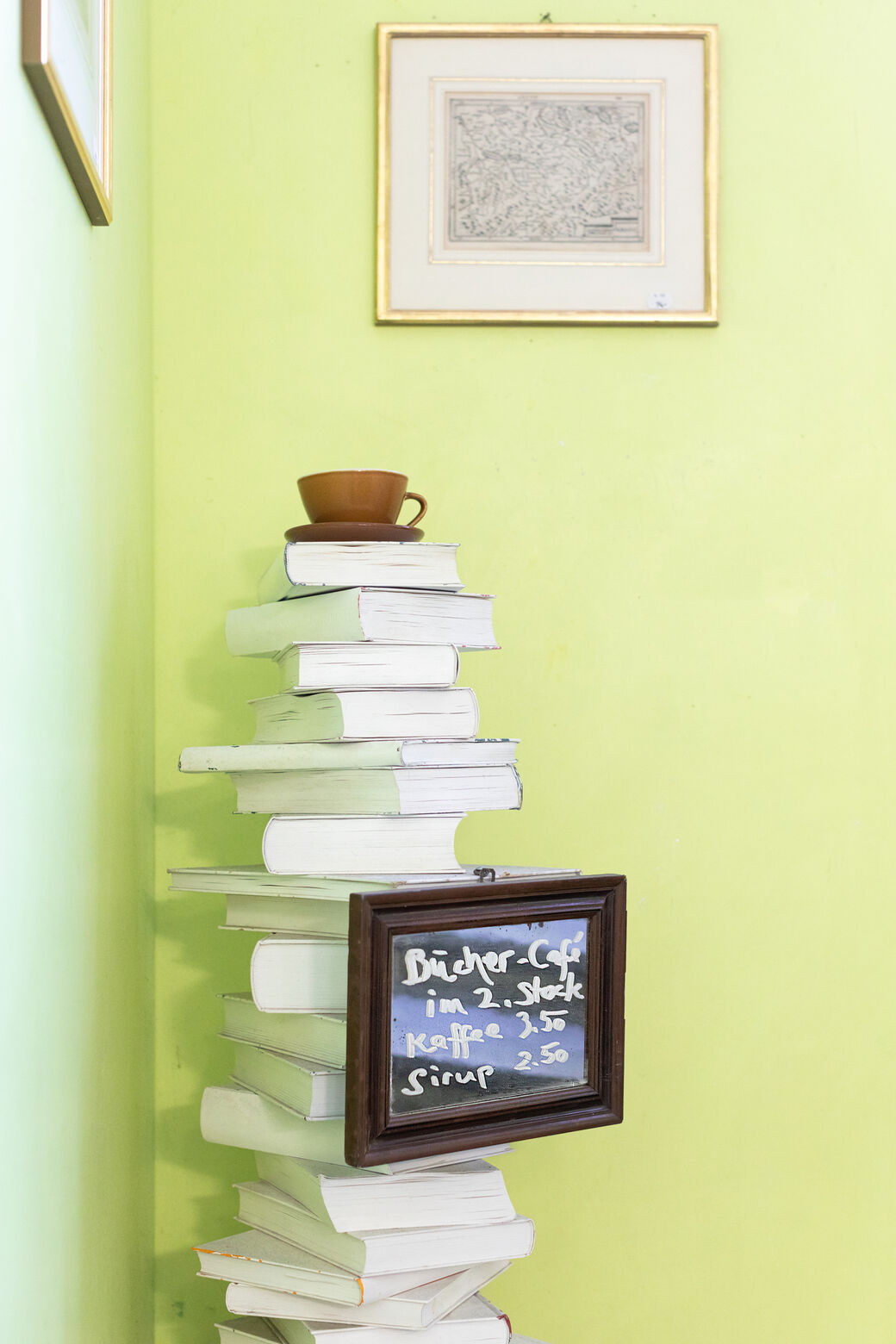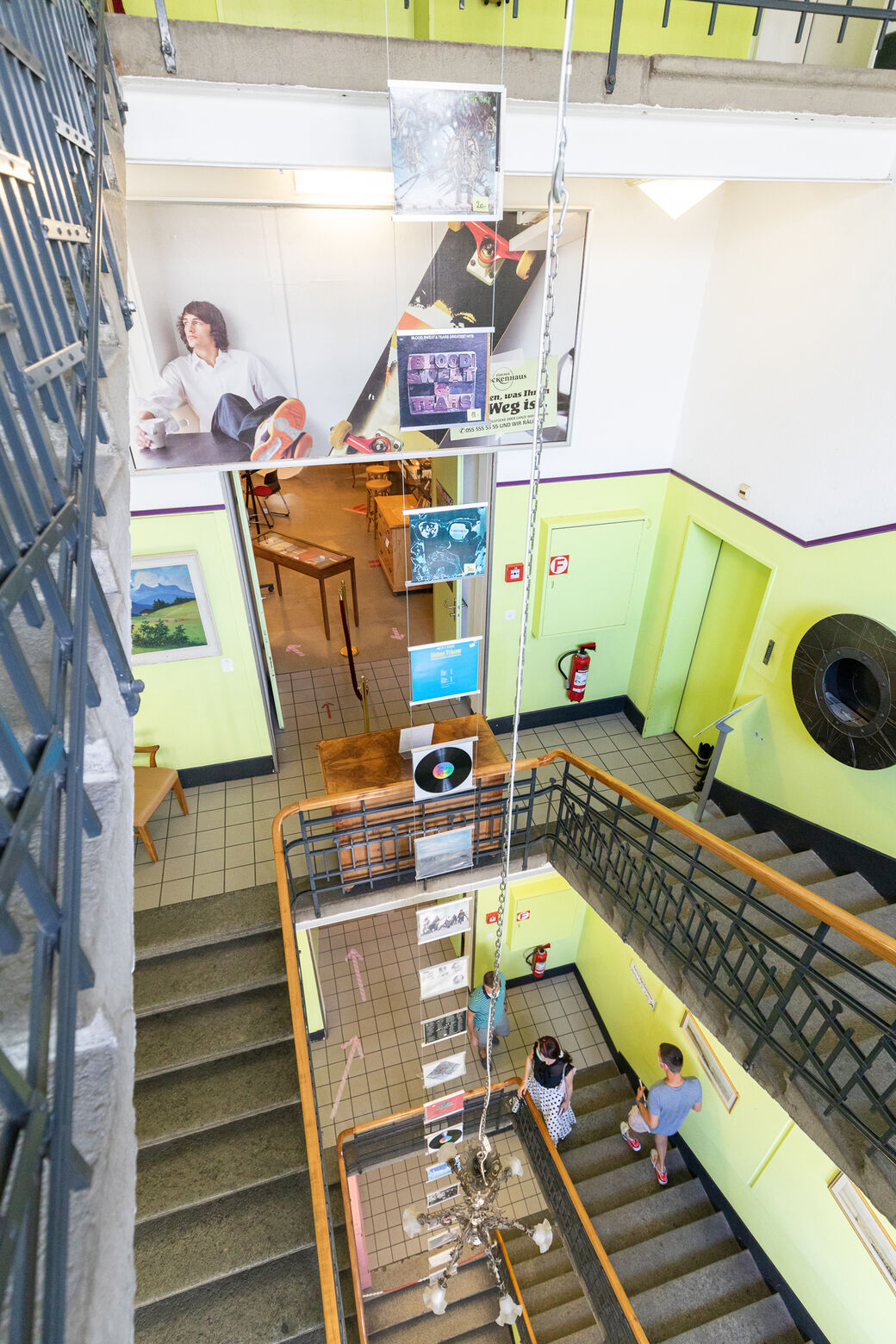 The shop sells second-hand goods on three floors.
Jenja Doerig is barely a third as old as his workplace. Yet even he has shown remarkable longevity since starting work at the Zürcher Brockenhaus. 'My career history is a bit of a muddle,' he says with a grin, going on to list his past jobs: business administration apprentice, graphic designer, a short detour into the floristry business, editor-in-chief at a photo agency, a job with a major chocolate producer… alongside being co-initiator of the 'Sollbruchstelle' art project, co-organiser of the 'lush.play' party… and now unexpectedly here since 2015 in this pink building, just a stone's throw away from his own home. 'I had actually had nothing at all to do with Brockenhaus shops,' Jenja recalls. 'What I did here at that time was to rent some furniture for a project – that was all.' A few weeks later, he was looking for a job, and the Brockenhaus had a vacancy. It was a position that he would grow to love. 'I don't think I have ever enjoyed working in one place so much,' he says.
This is not the sort of place that rakes in money.
It's the people that make working at the Brockenhaus a joy, Jenja explains. There are more than 30 permanent employees working here, both full-timers and part-timers. A handful of others spend a few months here as part of a placement programme organised by Asyl-Organisation Zürich or the IV social insurance scheme – or else they simply stay. Jenja himself works mainly on the second floor, the highest storey that is accessible. It is home to the 'Belétage', which is full of antiques, rare pieces and designer items. As Jenja puts it, 'this is where the must-have items are'.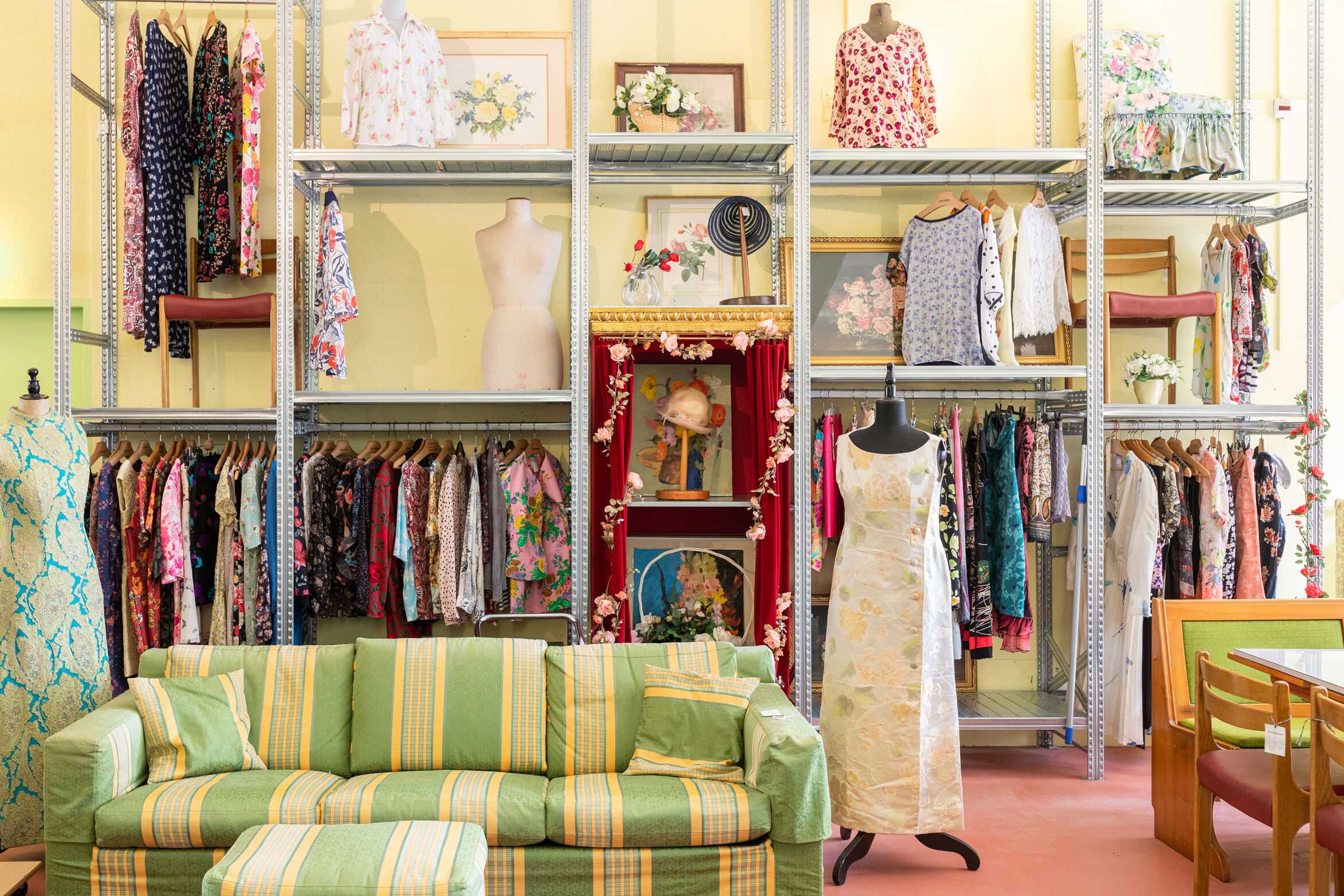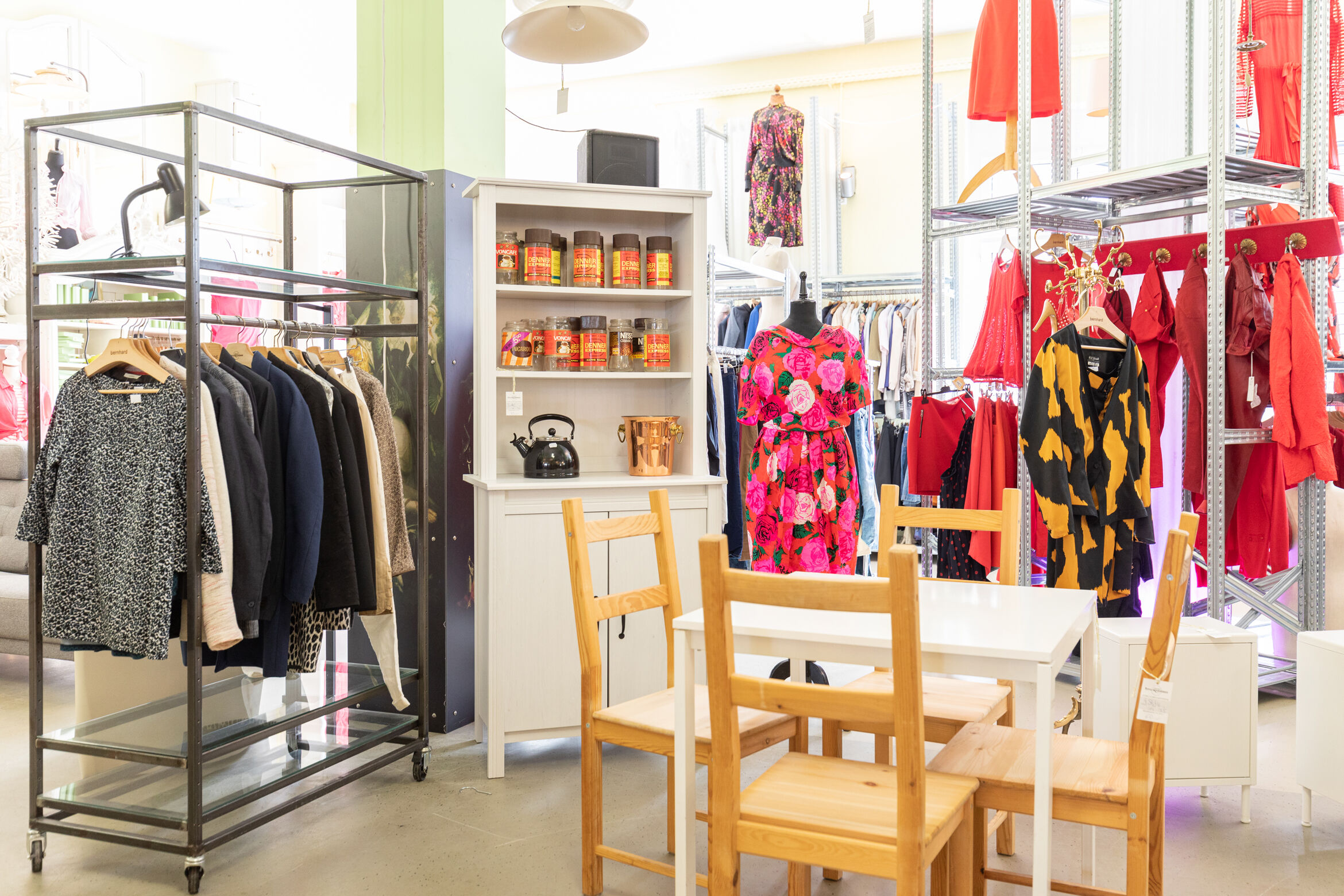 However, many of the goods on sale up here needed first to be carefully restored at the Brockenhaus: one floor higher, the shop has its own carpentry and upholstery workshops. 'We have an upholsterer, who often completely re-covers armchairs and sofas,' Jenja explains. 'With all the labour and materials, the price afterwards is usually only enough to cover our costs. However, this is not so important to us, because it has enabled us to preserve a craft that has almost gone out of existence otherwise,' he says. Anyway, the Zürcher Brockenhaus is not the sort of place that rakes in money: the profits go to an affiliated foundation, which in turn distributes the money to other social projects and institutions.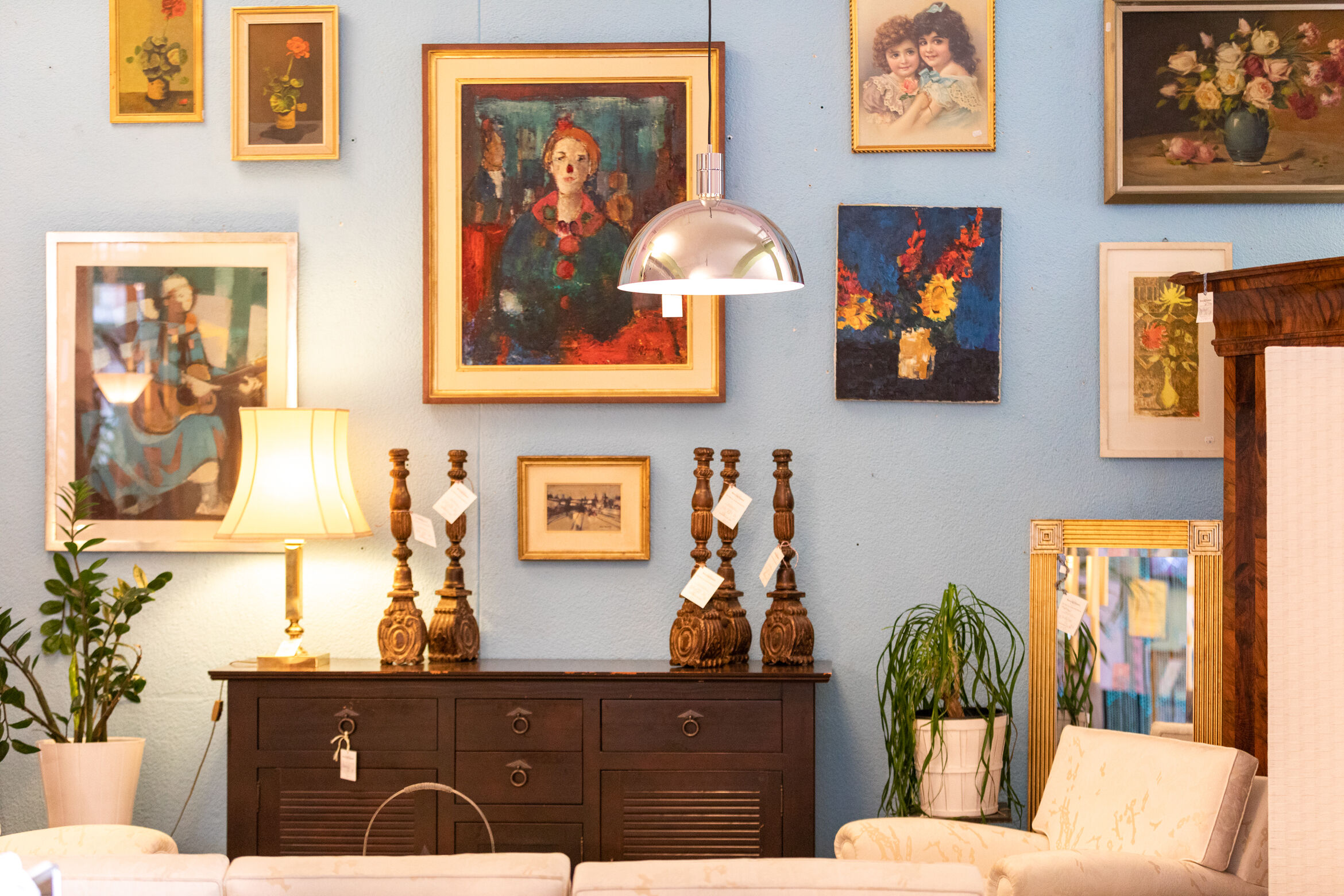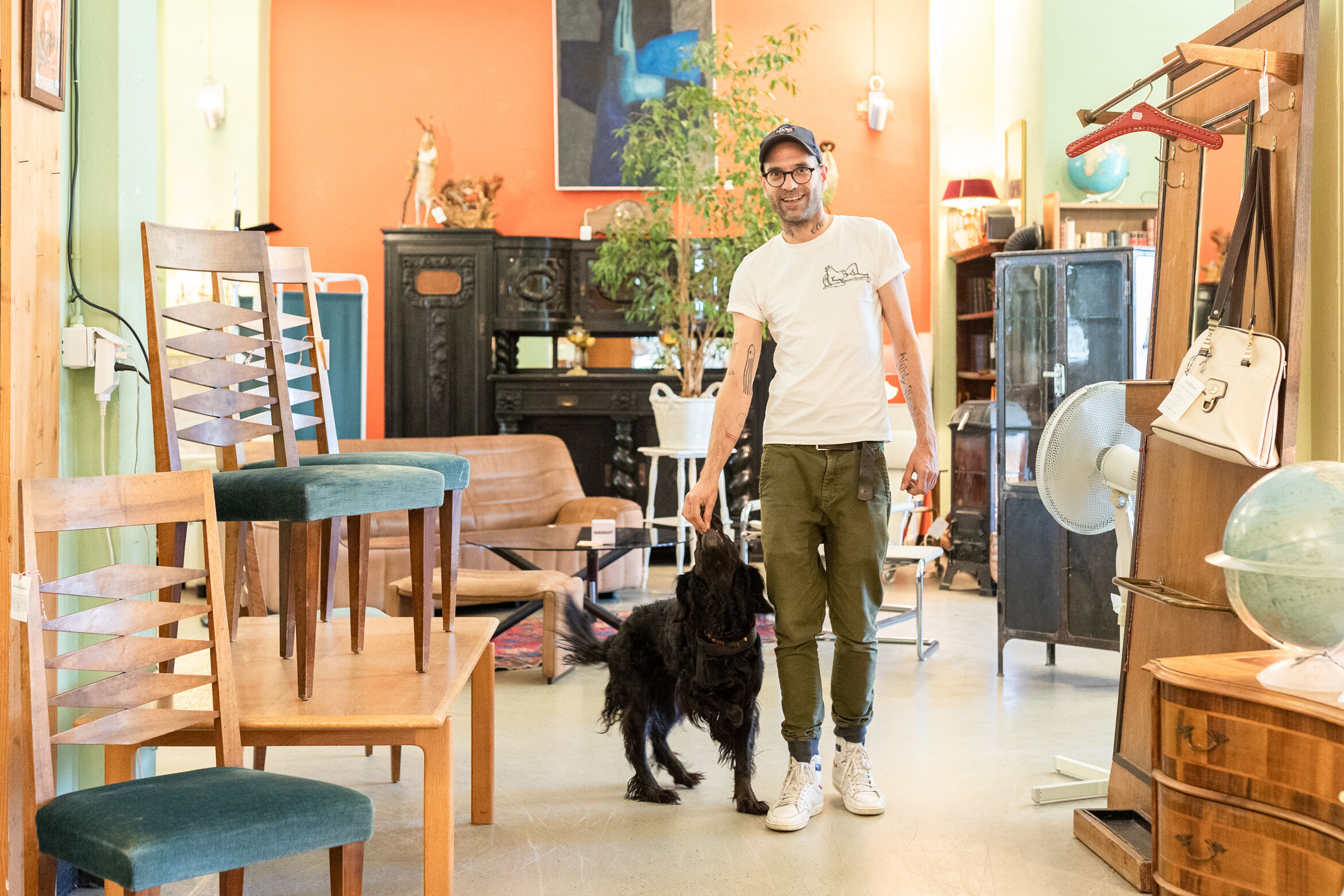 Contrary to what many people suppose, the Zürcher Brockenhaus is not city-owned but independent, and has been so from the outset. This means its money comes not from the city but solely from the goods it sells, ranging from a one-franc postcard to the baroque bureau that Jenja sells on the second floor for 3,000 Swiss francs. In a city where the second-hand market is thriving, the Zürcher Brockenhaus has a reputation as a seller of 'pretentious kitsch'. 'That doesn't do us justice,' says Jenja. 'Our prices are fair, and it is important to me that we should not be reduced just to what we sell on the Belétage. We employ a lot of people, and we set great store by presentation,' he says. In addition, he believes, there is space in this city for all sorts. 'Zurich has a good mix of different types of Brockenhaus shop,' he comments. 'We have diversified and refined our offering. We had to.'
Some furniture is also rented out.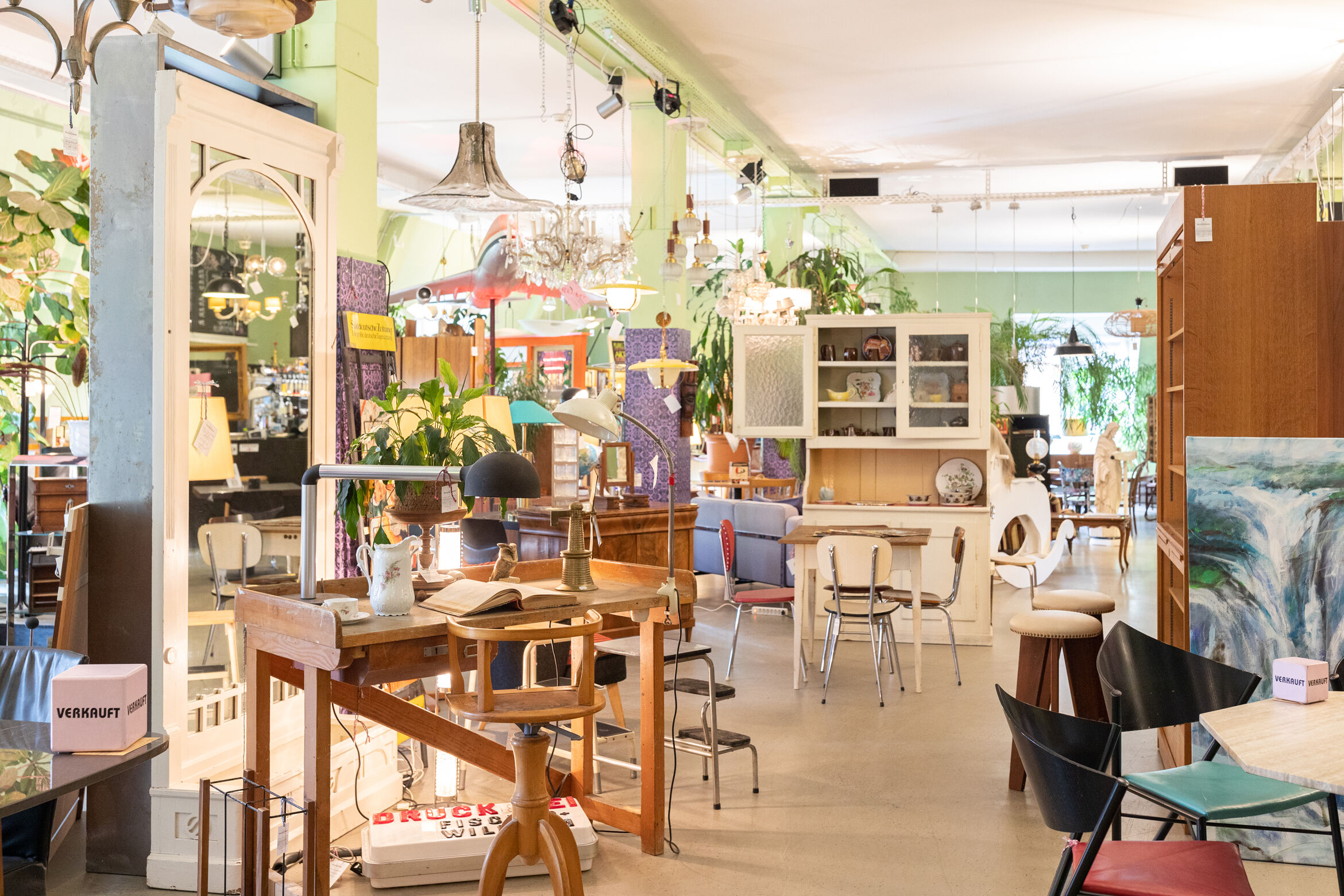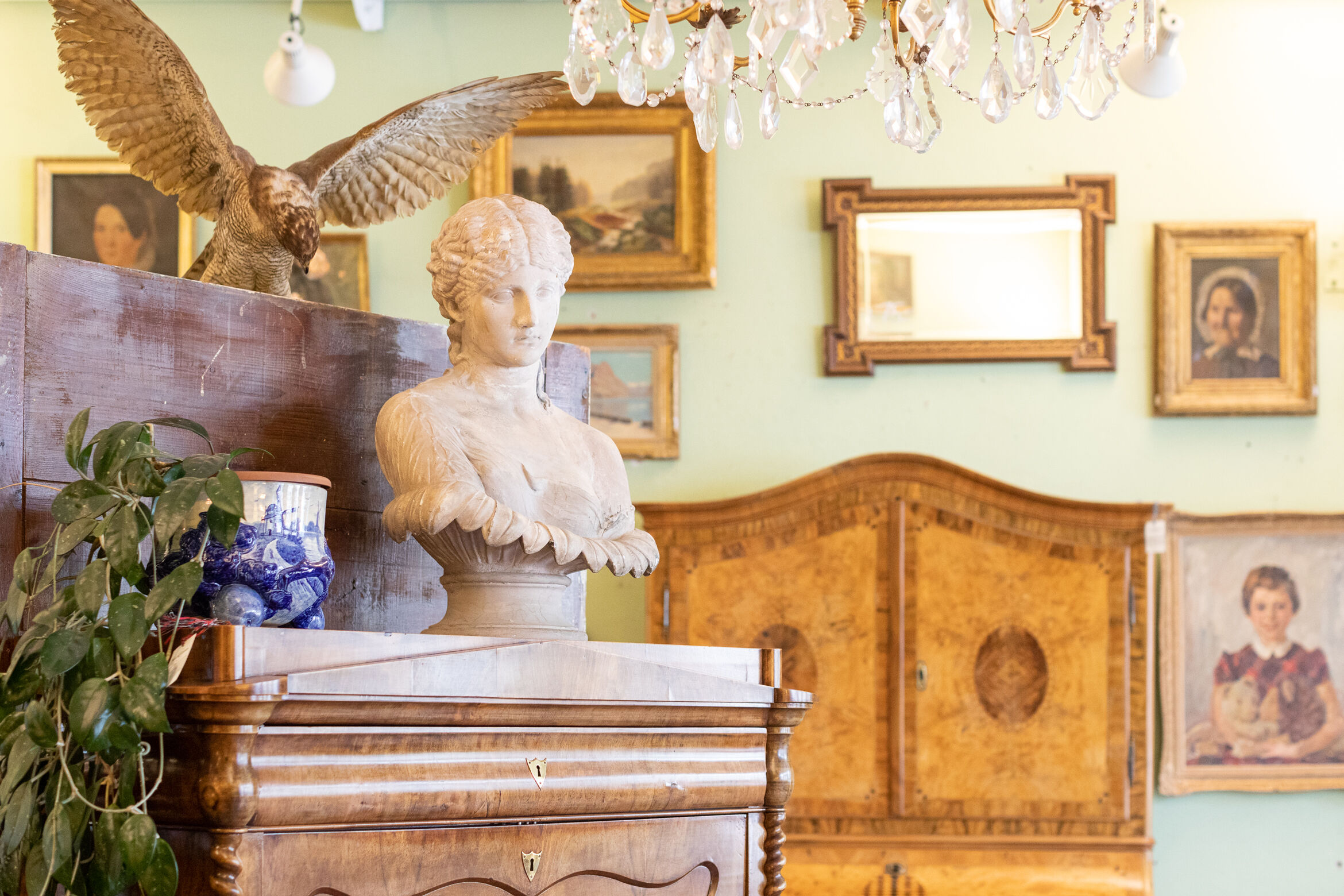 These refinements include the separate online shop, housed on the third floor (not open to the public), for which Jenja is now also responsible. In addition, the Belétage has been used for a few years to host special events, and some elegant pieces of furniture are rented out for lounges at trade fairs, for example.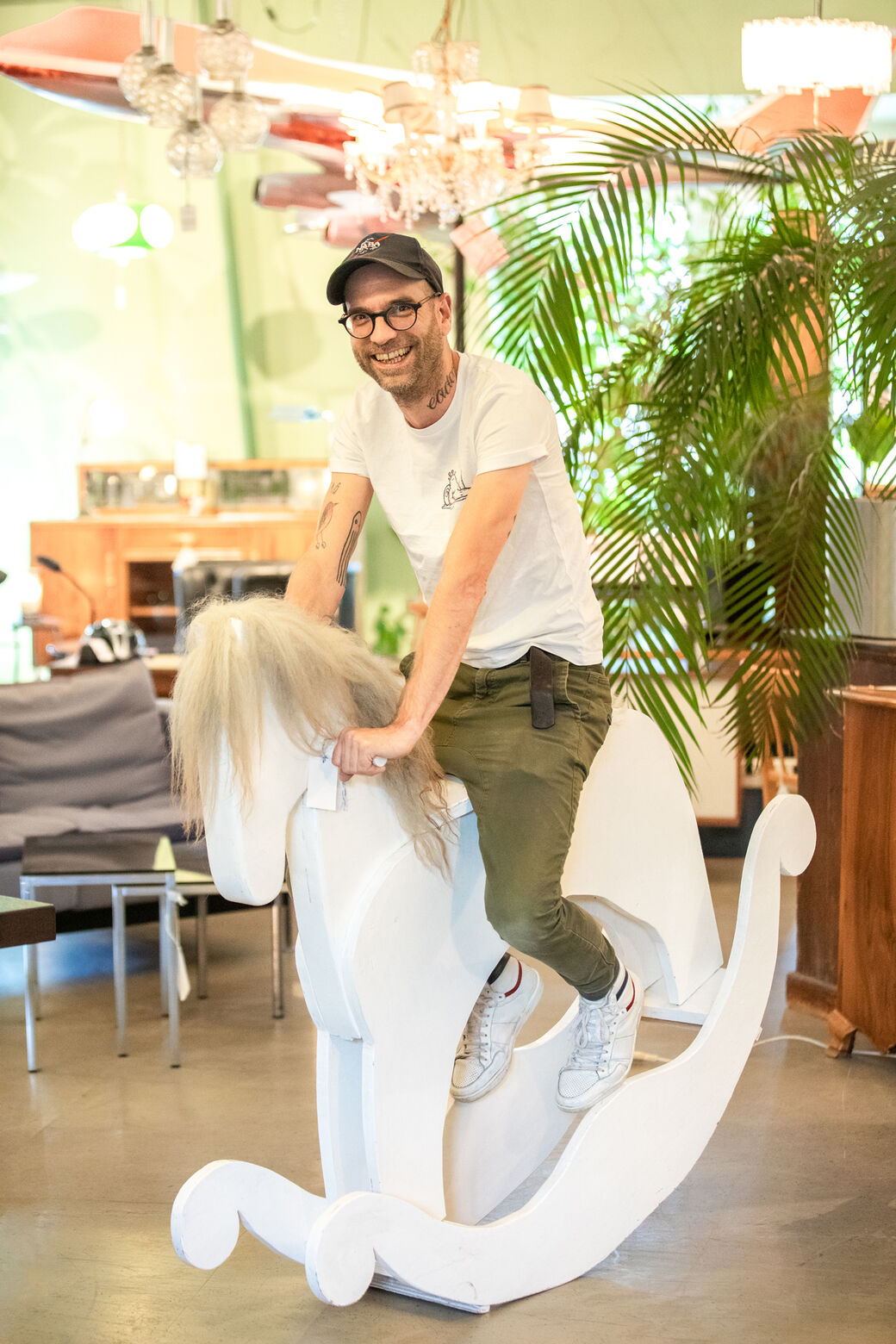 At the same time, the core of the business remains unchanged: second-hand items spread over three floors in the middle of district 5. This is just as it has been for 116 years – and yet, it is completely different from the way it used to be. Or, as Jenja puts it, 'For us, time doesn't stand still just because we are a Brockenhaus.' And he says this with a satisfied grin.
Address
Zürcher Brockenhaus
Neugasse 11
8005 Zurich
+41 55 555 55 55
Website
Opening hours
Monday to Friday, 10 am – 6:30 pm
Saturday, 10 am – 4 pm
View posts by interests, or use the proximity search and additional filters.
Try it out
.
Save posts as favourites – simply click on the heart symbol in the upper right corner of the post.