Whether it's a cosy café, a vegan bakery, a trendy second-hand shop or an award-winning Michelin restaurant. The choices in Kreis 6 are wide-ranging and colourful. We show you our seven favourite places.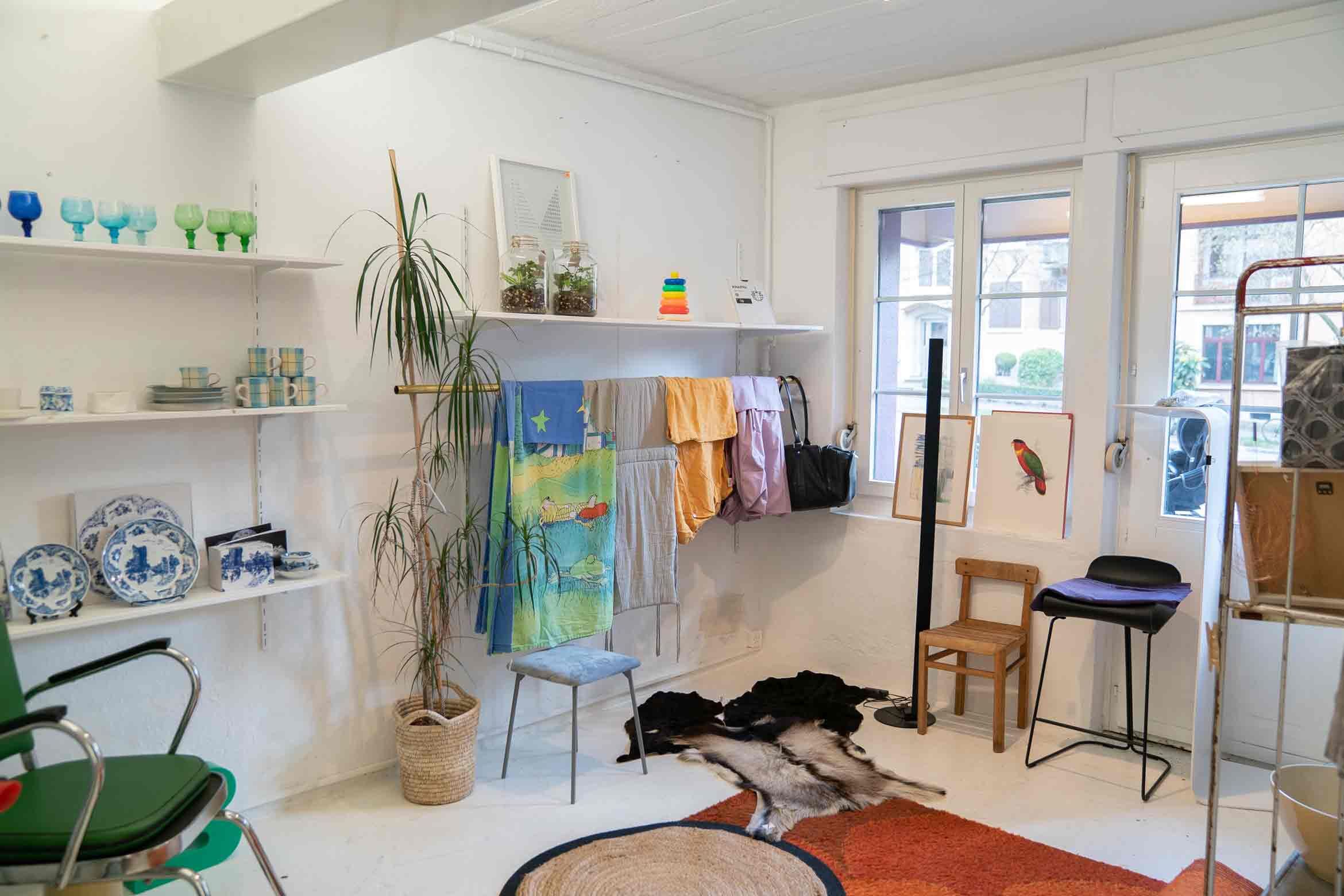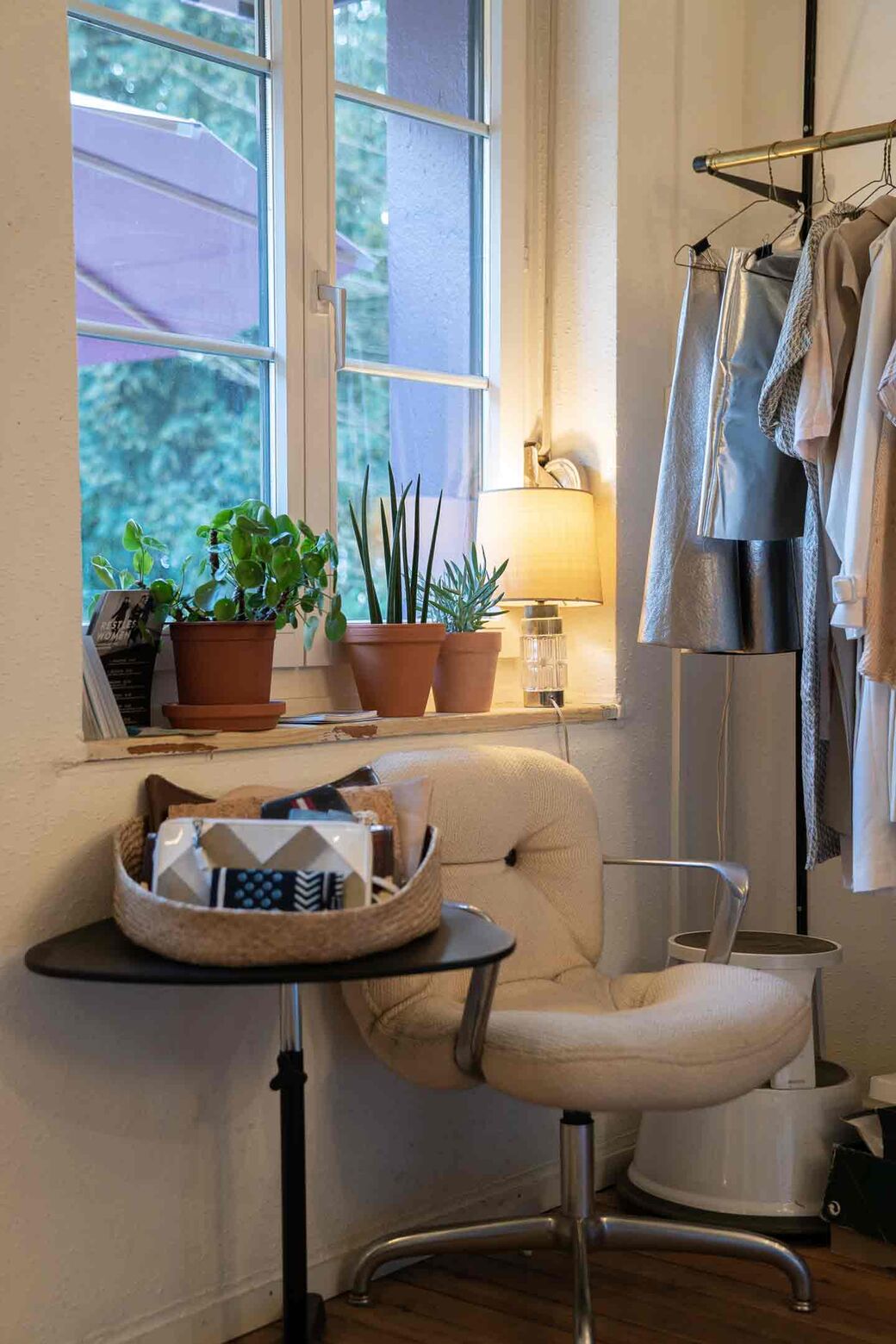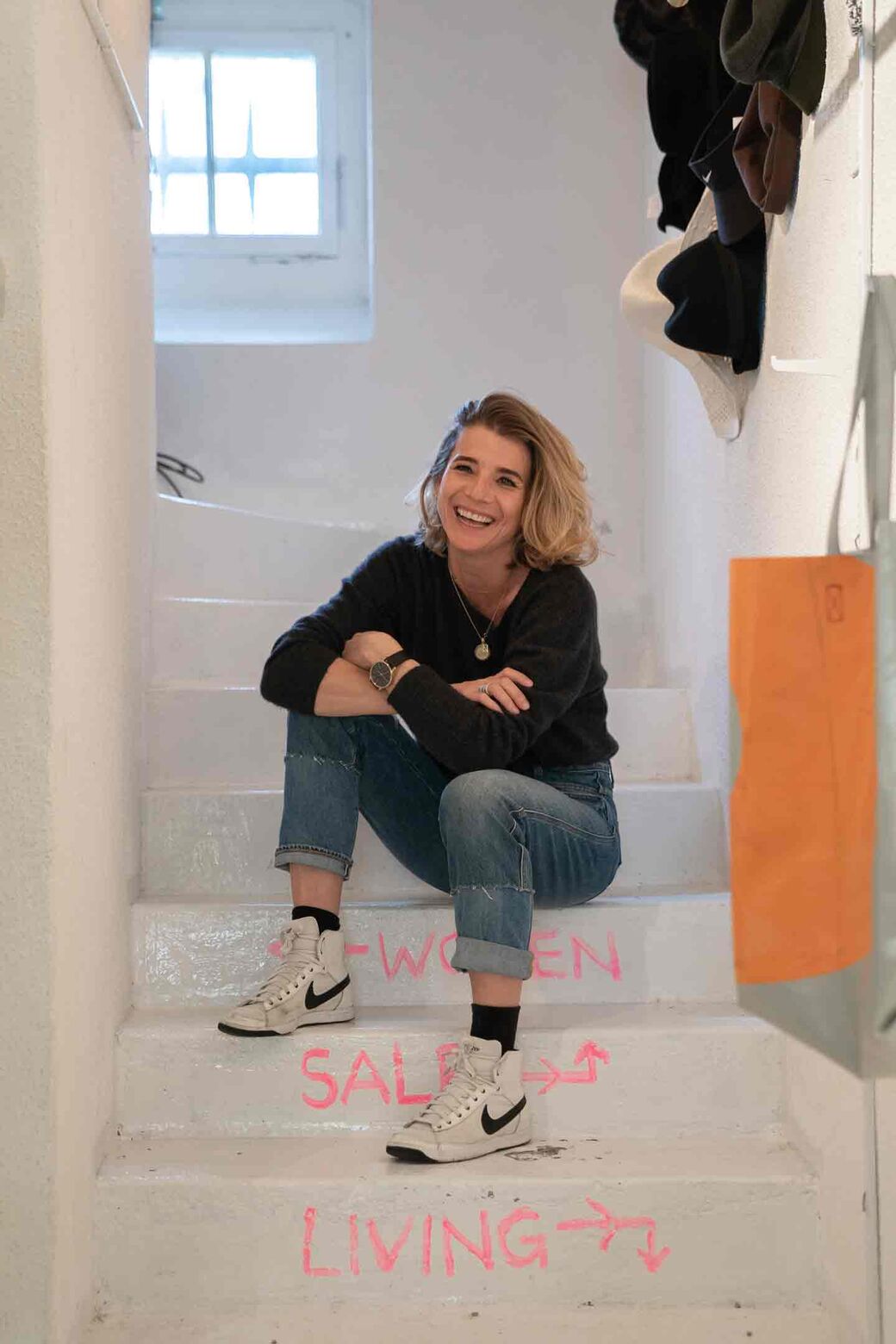 The New New
The two founders of The New New have felt the impact of the trend for decluttering. That's because, in their shop in district 6, Michèle Roten and Lucy Prader only sell clothes that people no longer want. This includes everything from designer blazers to fast fashion shirts.
Rotbuchstrasse 16, 8006 Zurich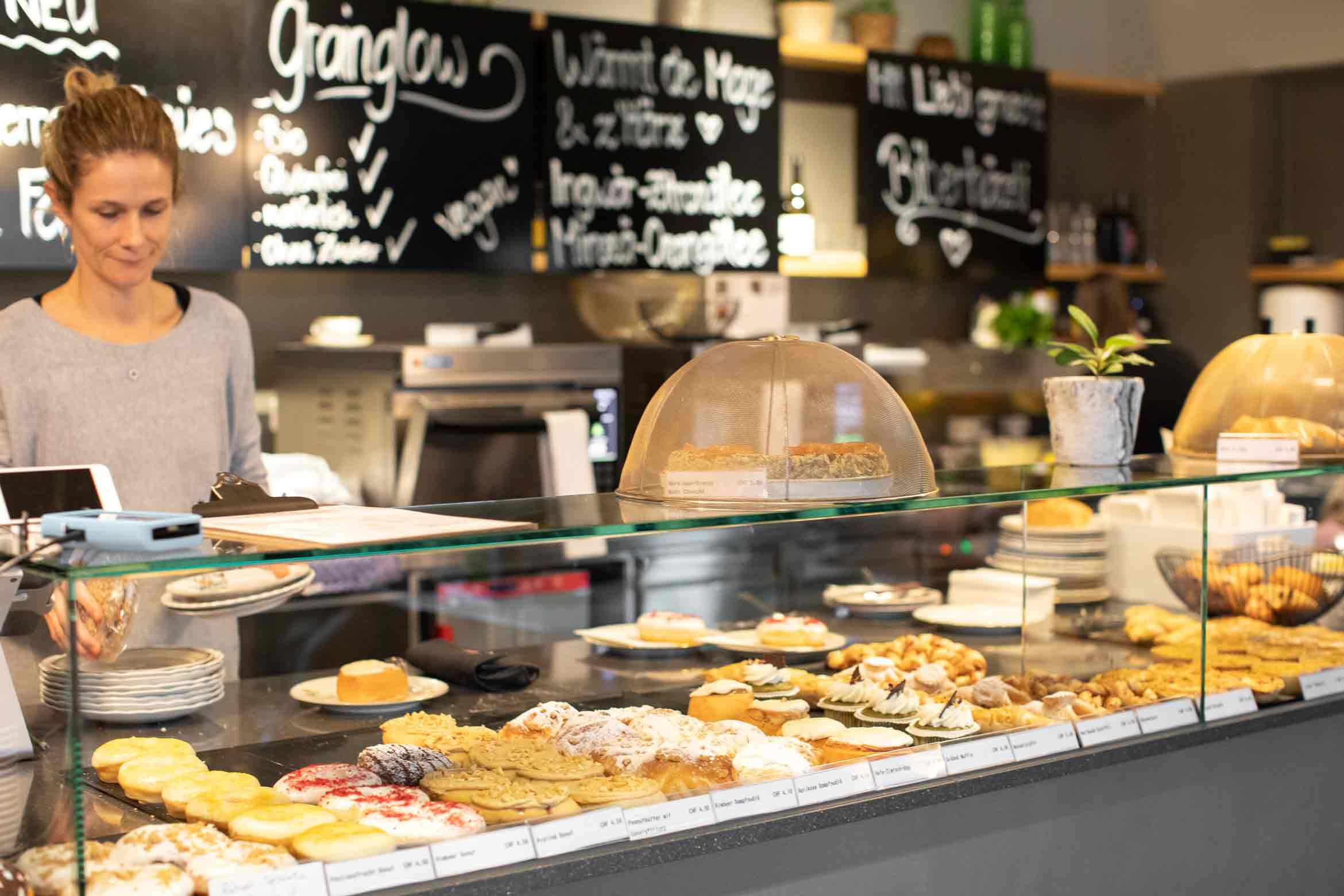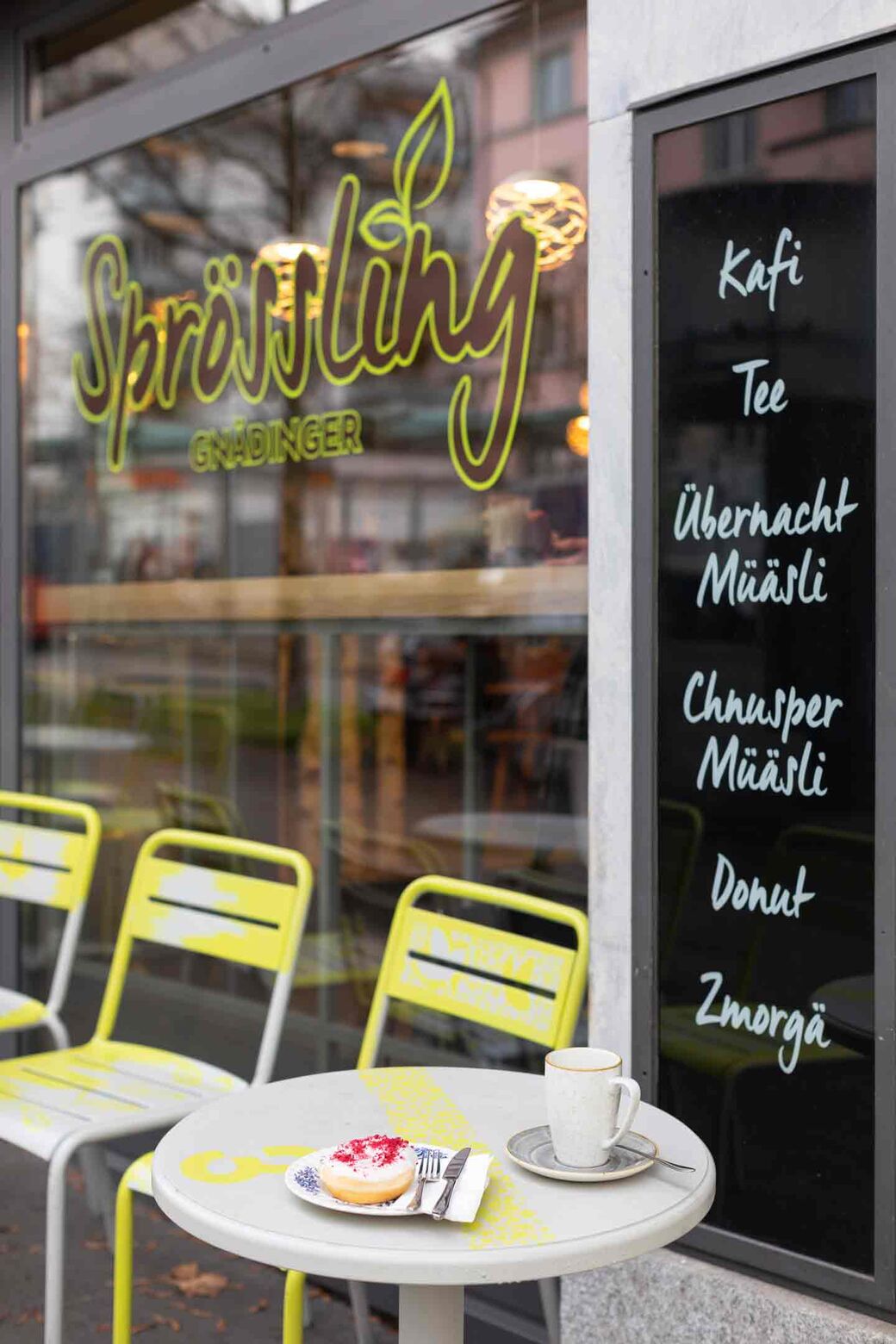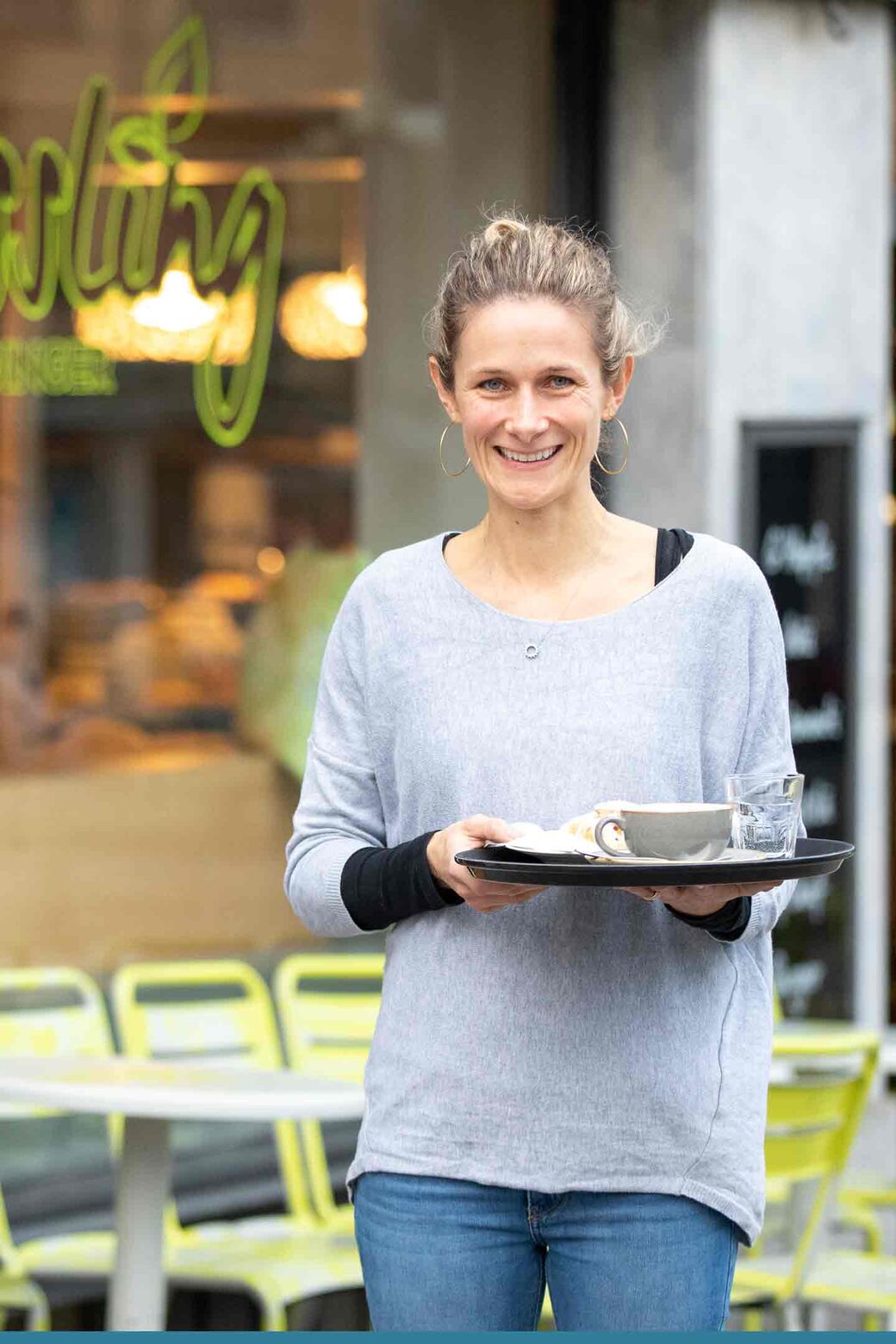 Sprössling
When her bakery created a vegan croissant, it became a firm favourite among customers. Would a completely plant-based café prove to be just as successful? Yasi Gnädinger gave it a shot, establishing Sprössling – which puts a vegan spin on everything from latte macchiatos to doughnuts and burgers – across from her traditional bakery Gnädinger.
Hotzestrasse 65, 8006 Zurich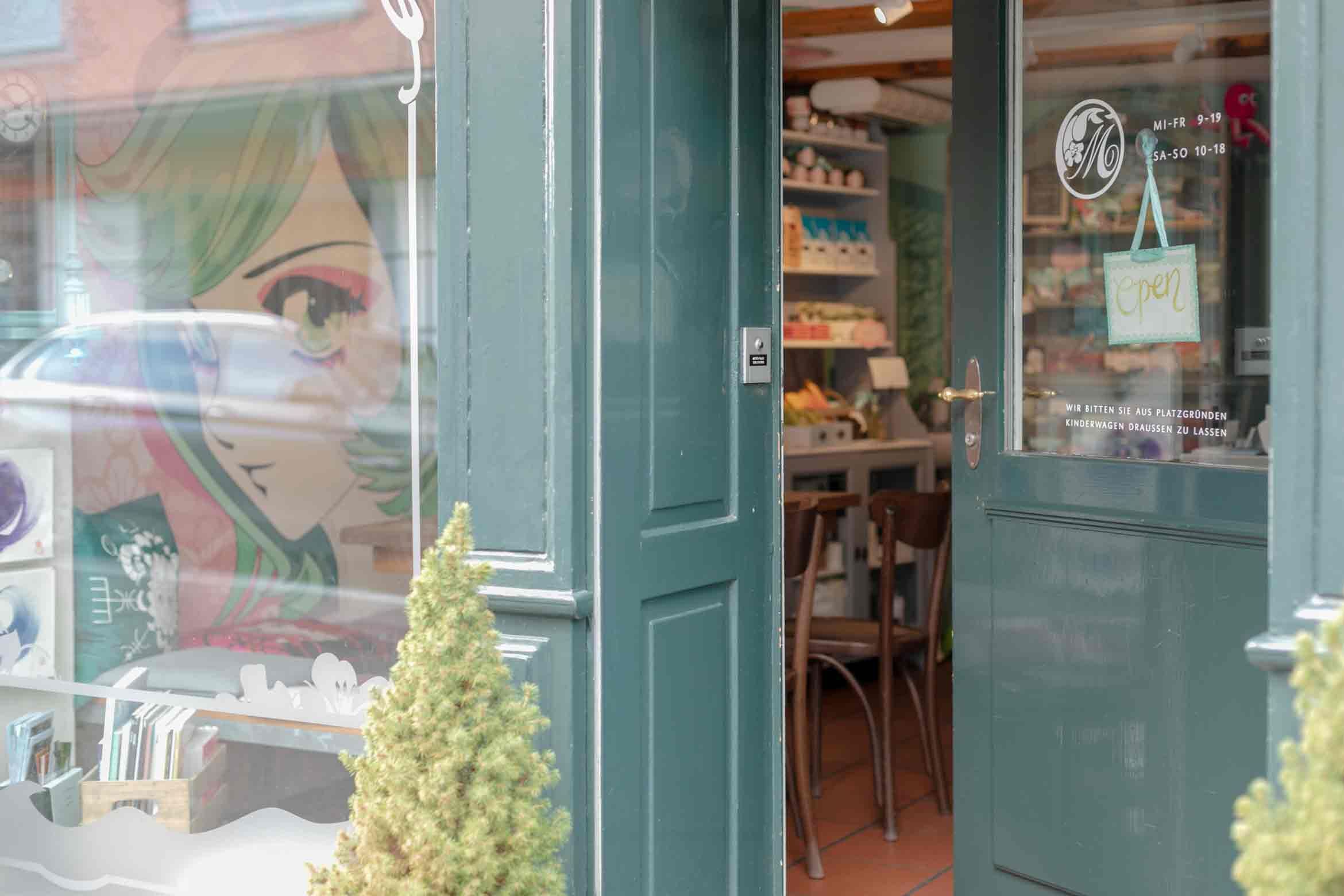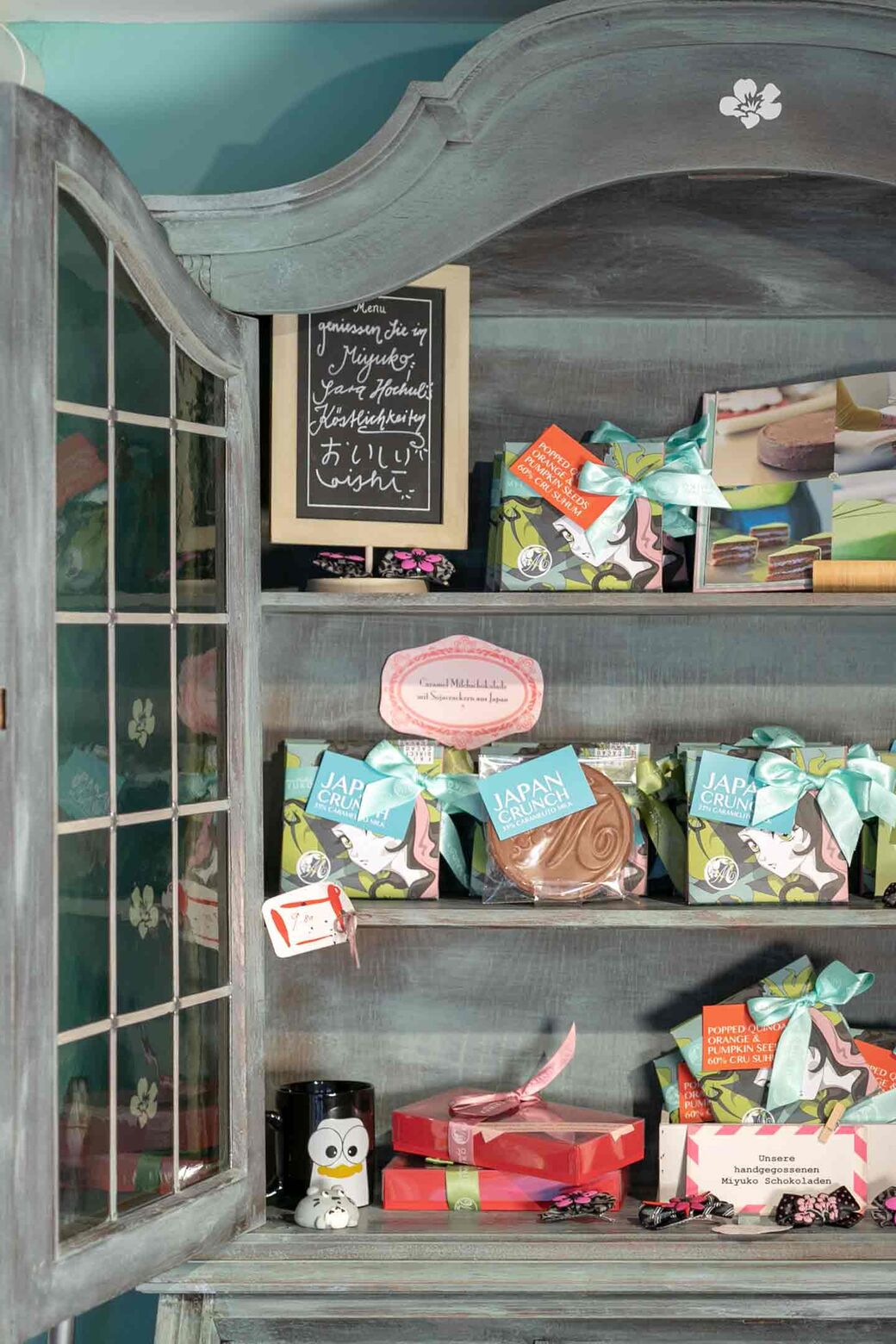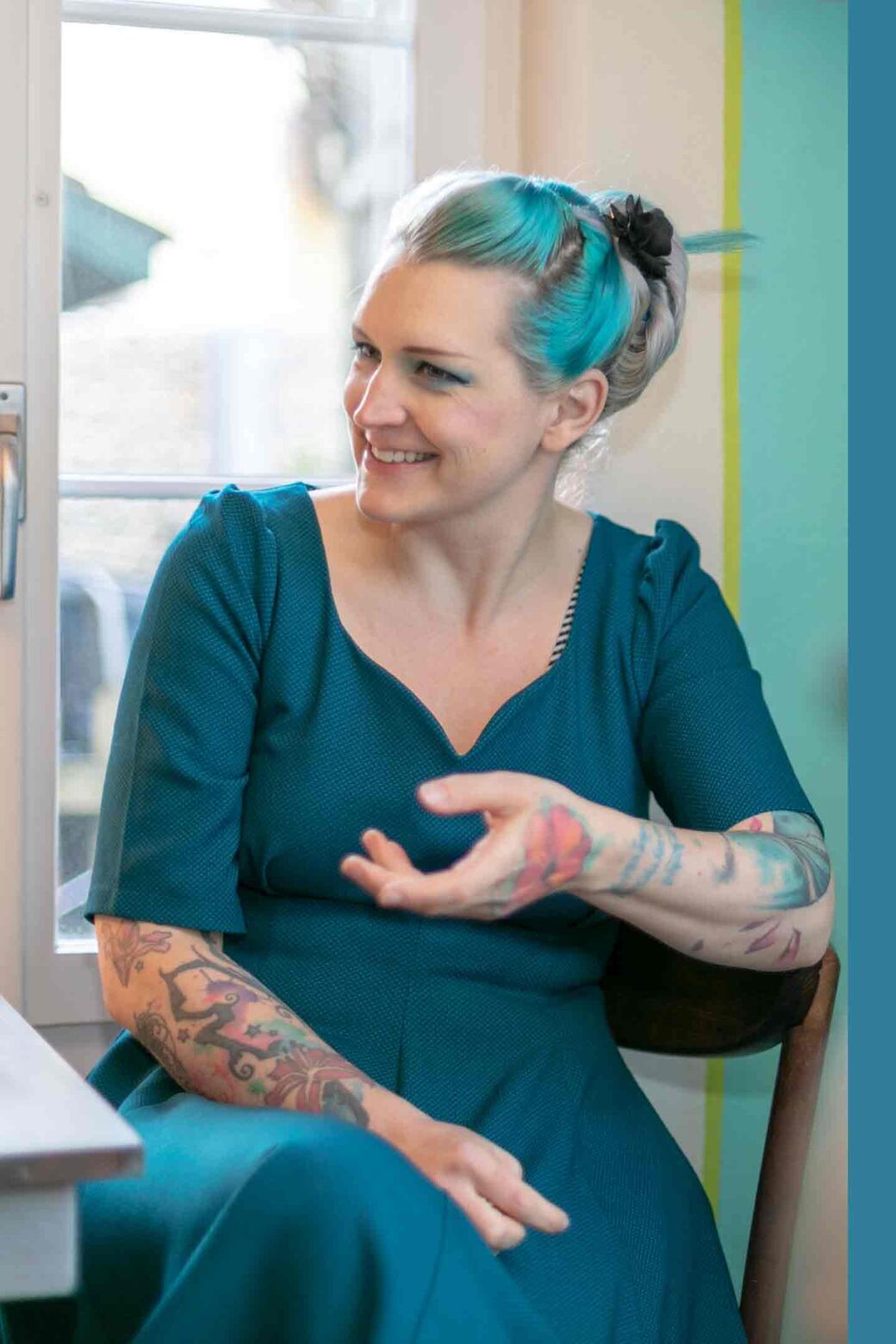 Miyuko
Read the Full Story

Everyone's talking about Sara Hochuli's amazing cakes. She has attracted a celebrity clientele that includes the Rolling Stones, Amy McDonald and Björk, and companies like Swatch, Swarovski, Google and Greenpeace have also fallen in love with her extraordinary creations. This bubbly businesswoman has now settled (for a while) in Miyuko, the little café where she invites her guests to enjoy afternoon tea or one of her special breakfasts, known as Gnüsser Zmorge.
Beckenhofstrasse 7, 8006 Zurich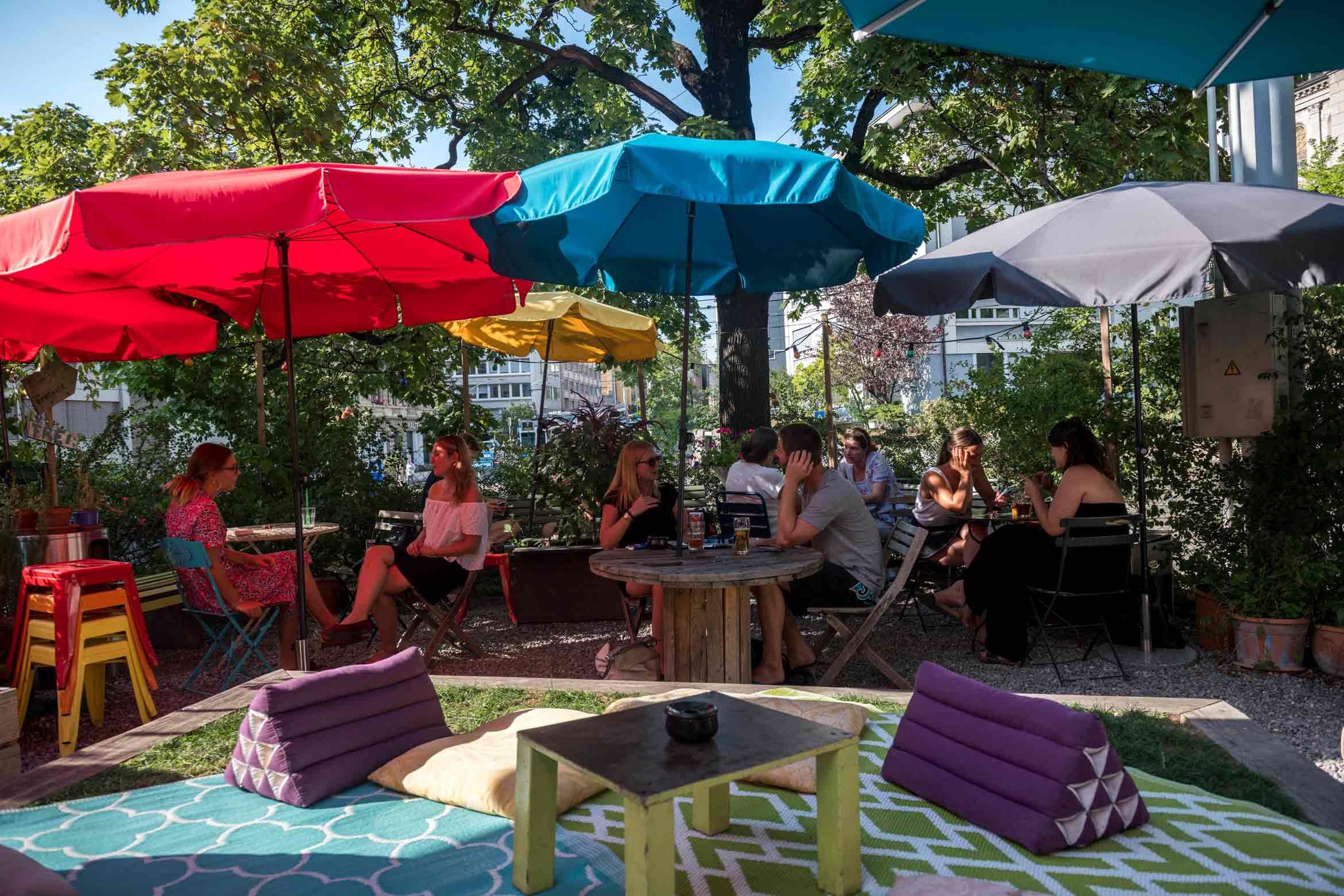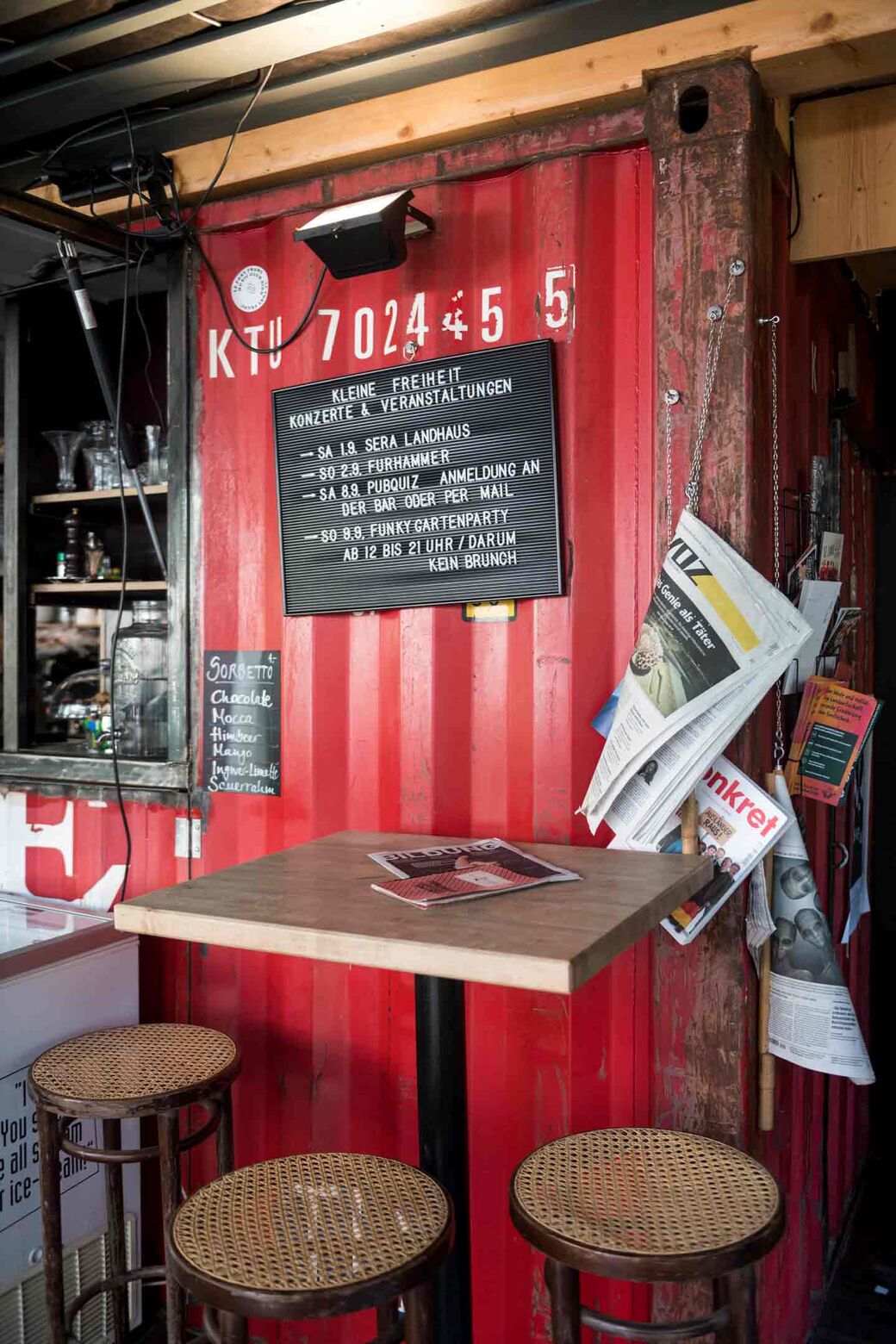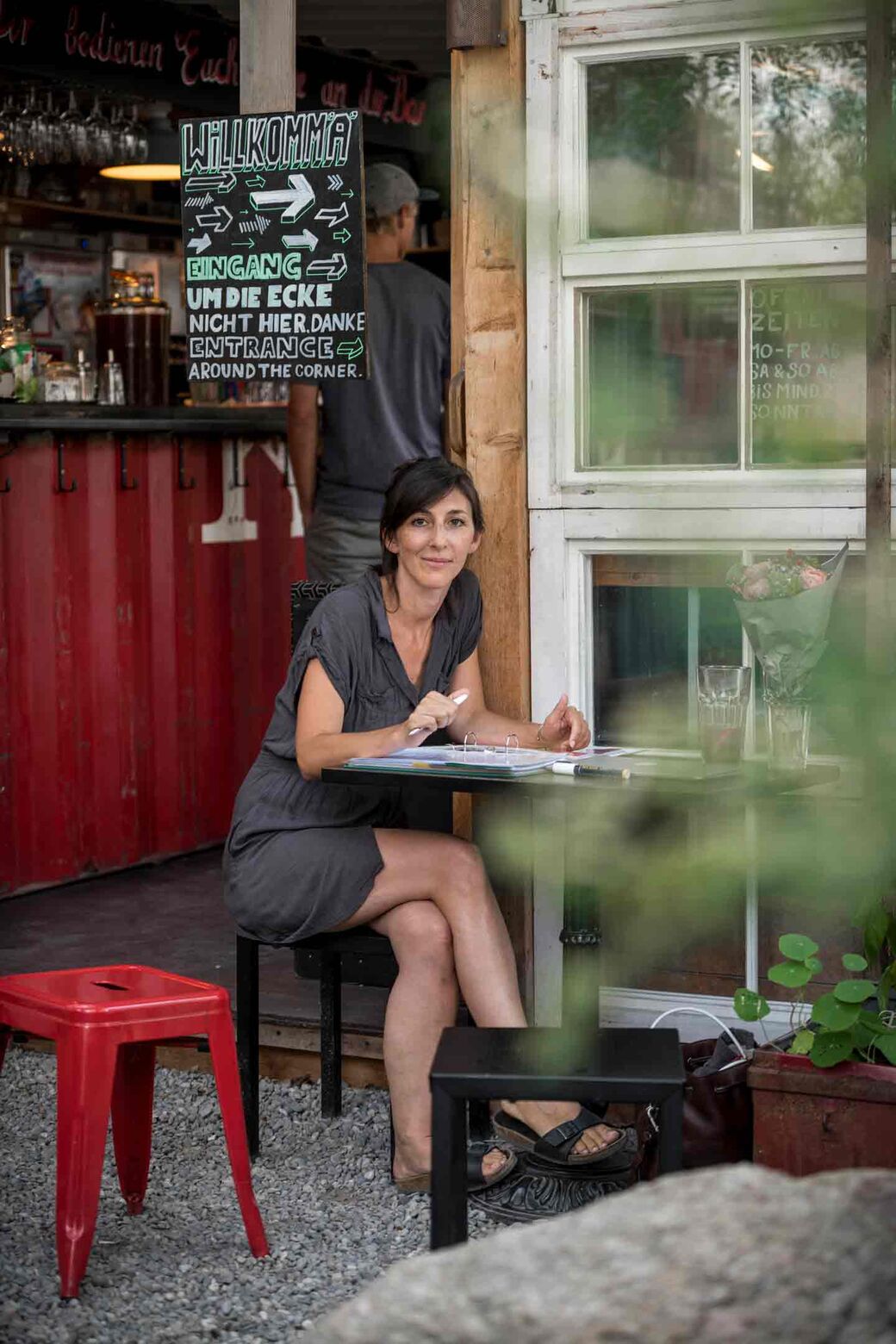 Kleine Freiheit
Residents of Zurich's Kreis 6 have been enjoying their Kleine Freiheit, a small, alternative bar located in the Weinbergpark, since summer 2013. It's run by Rea Zaverdinos and her right-hand woman, Anna Rotter. Together, the two women have turned the bar – which is open all year round – into an even more attractive venue, with sunshades, flowers and brunch.
Weinbergstrasse 30, 8006 Zurich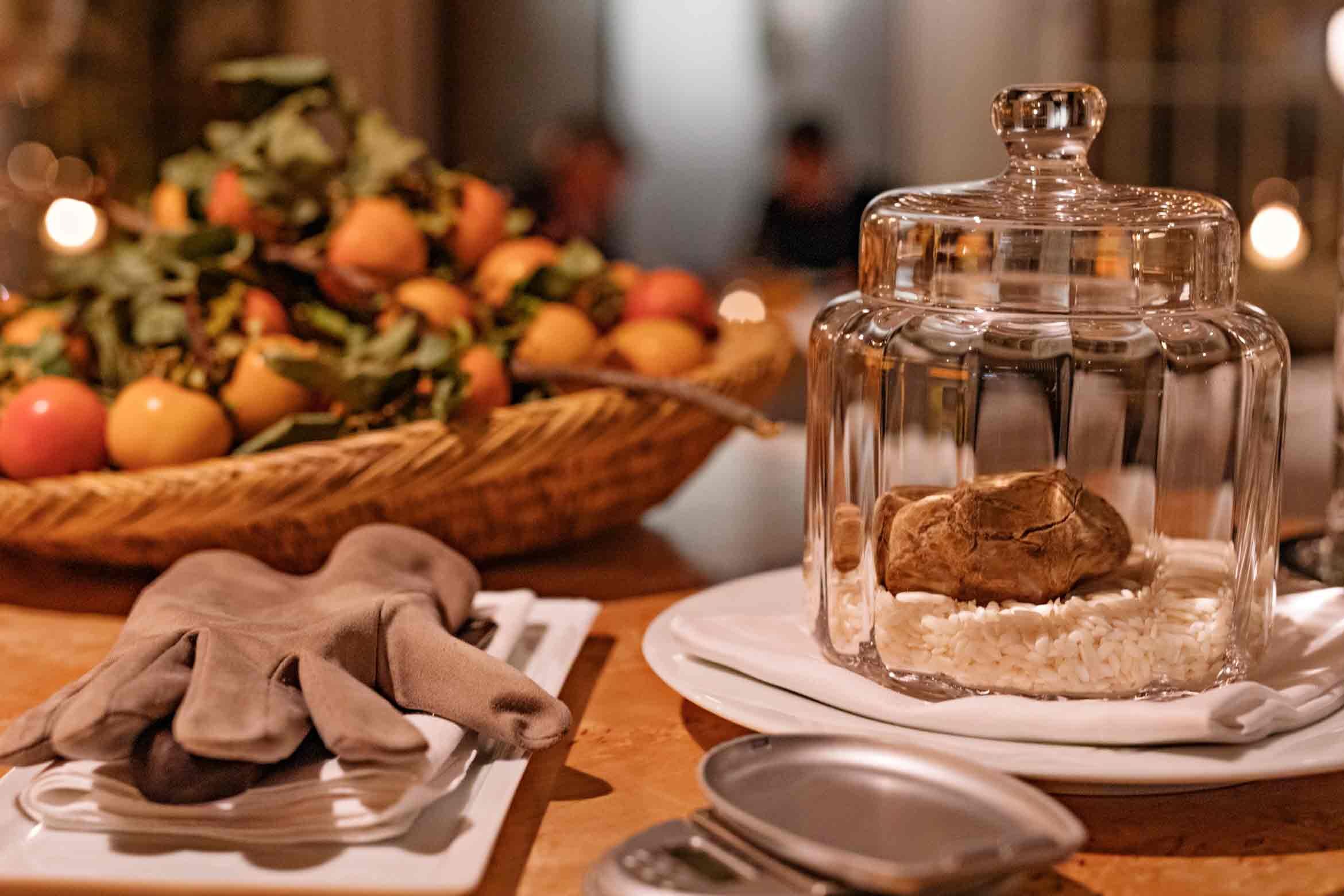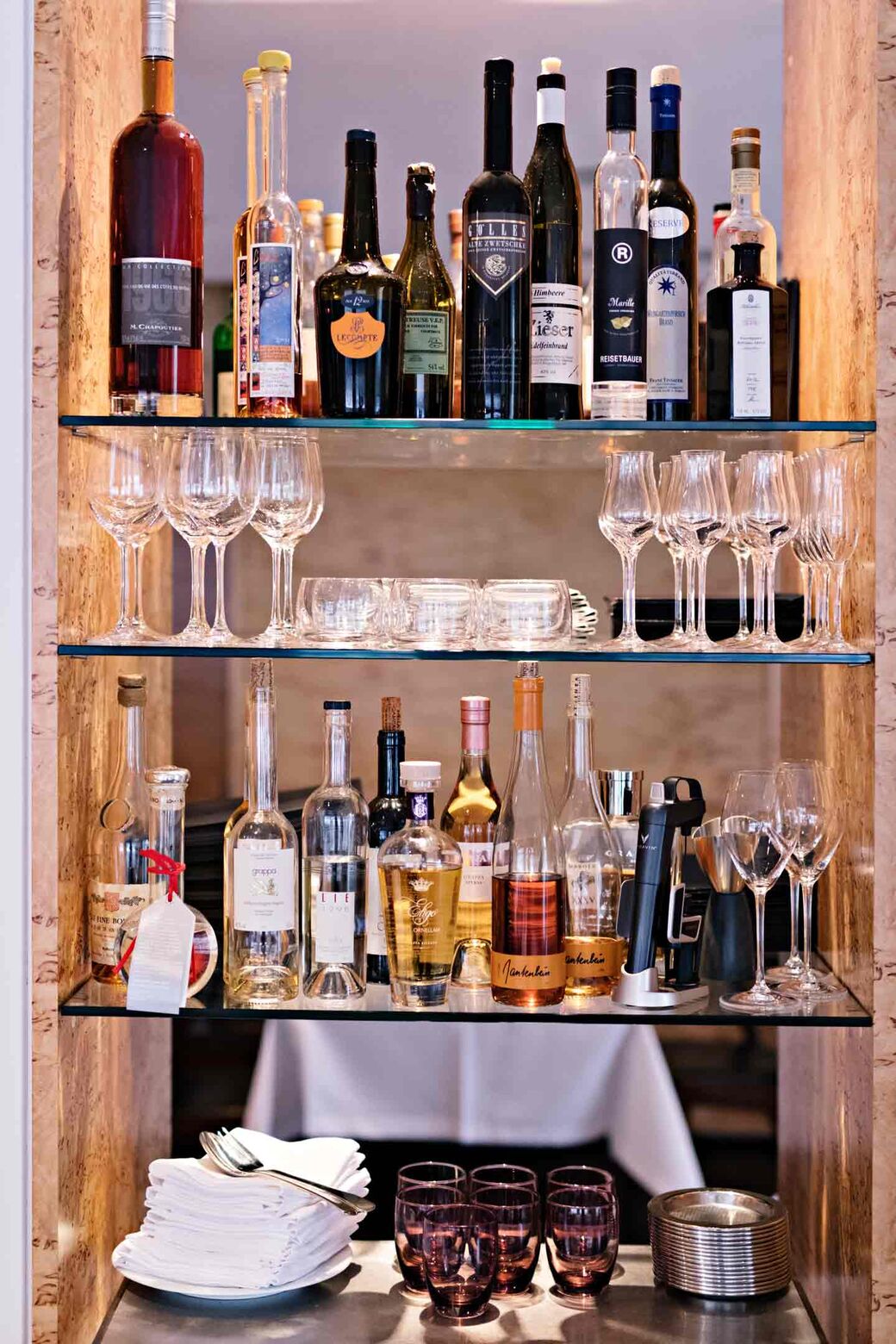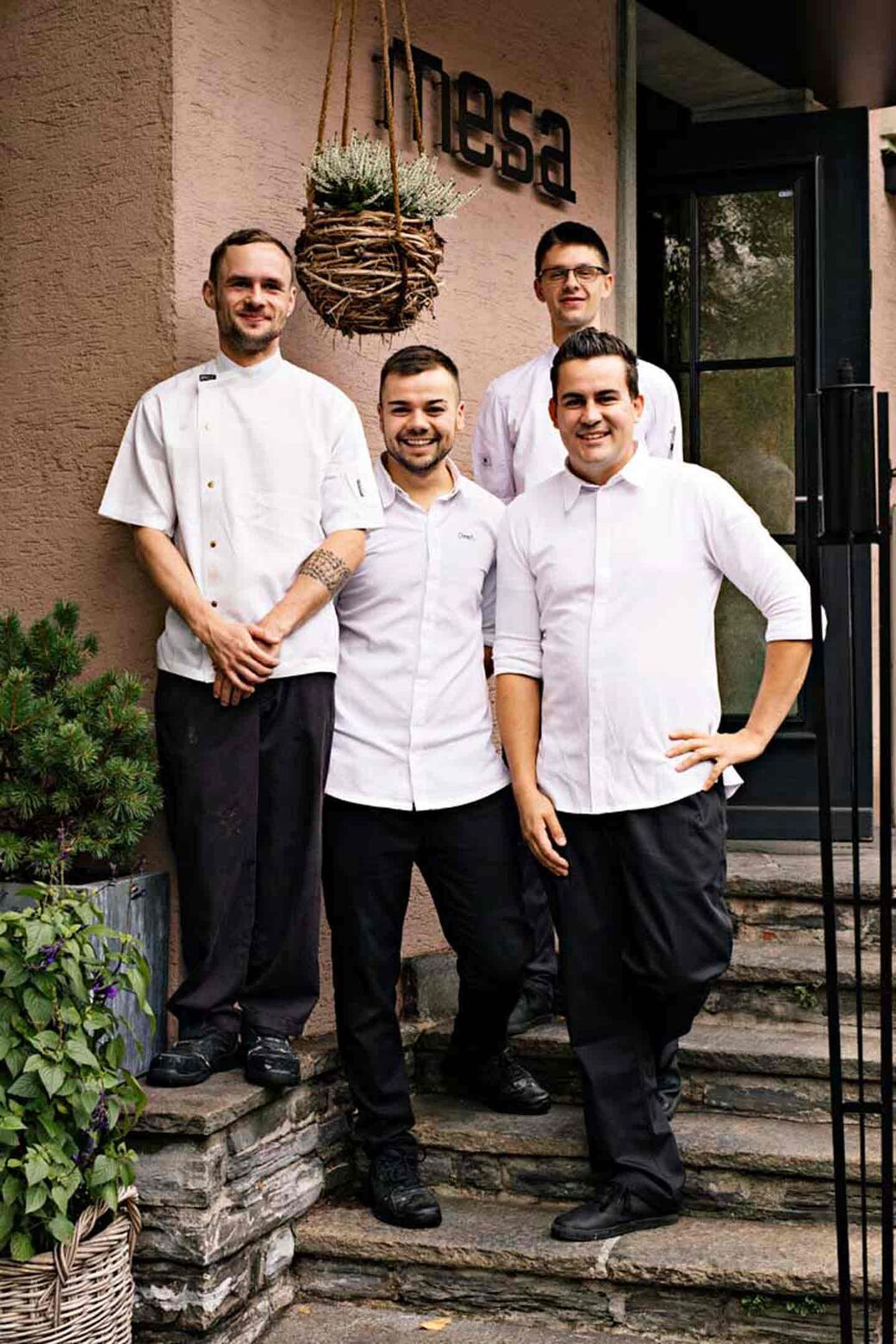 Mesa
'No problems finding us?' This is how Sebastian Rösch always greets his guests. Mesa may have been awarded a Michelin star and 16 Gault Millau points, but from the outside it looks like a nondescript local pub. Sebastian serves the kind of food that he likes to eat himself: 'I'm immune to trends.'
Weinbergstrasse 75, 8006 Zurich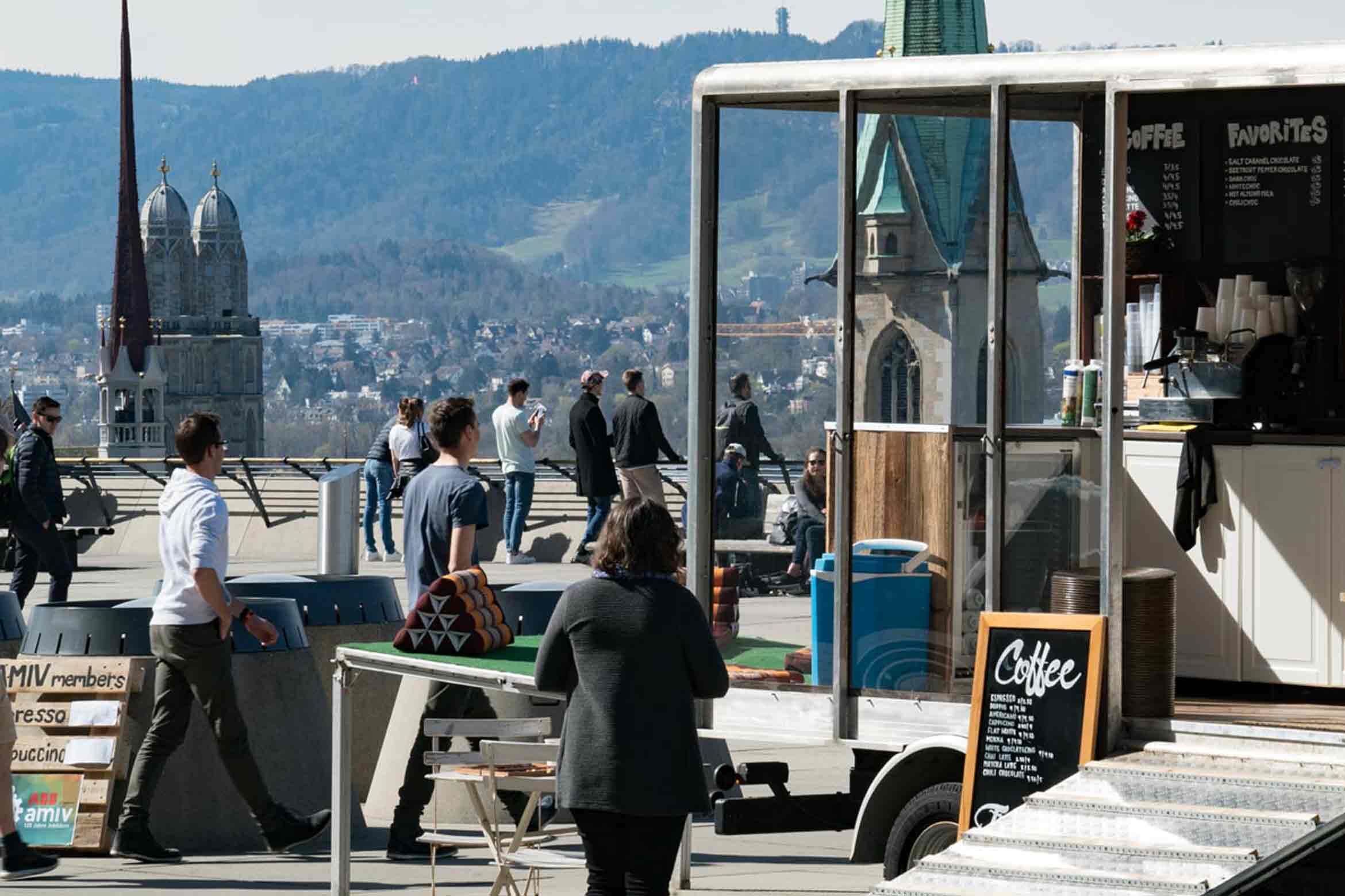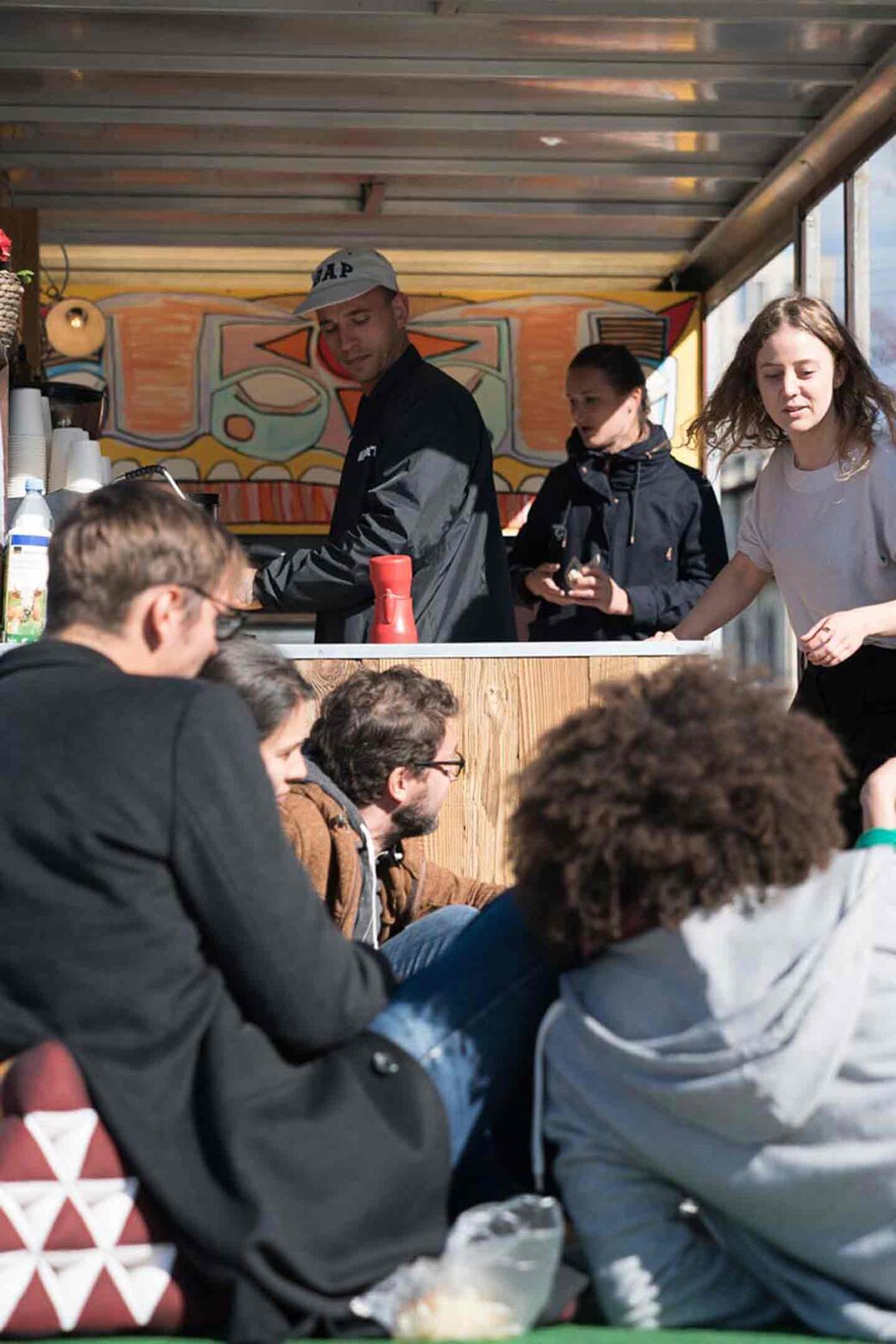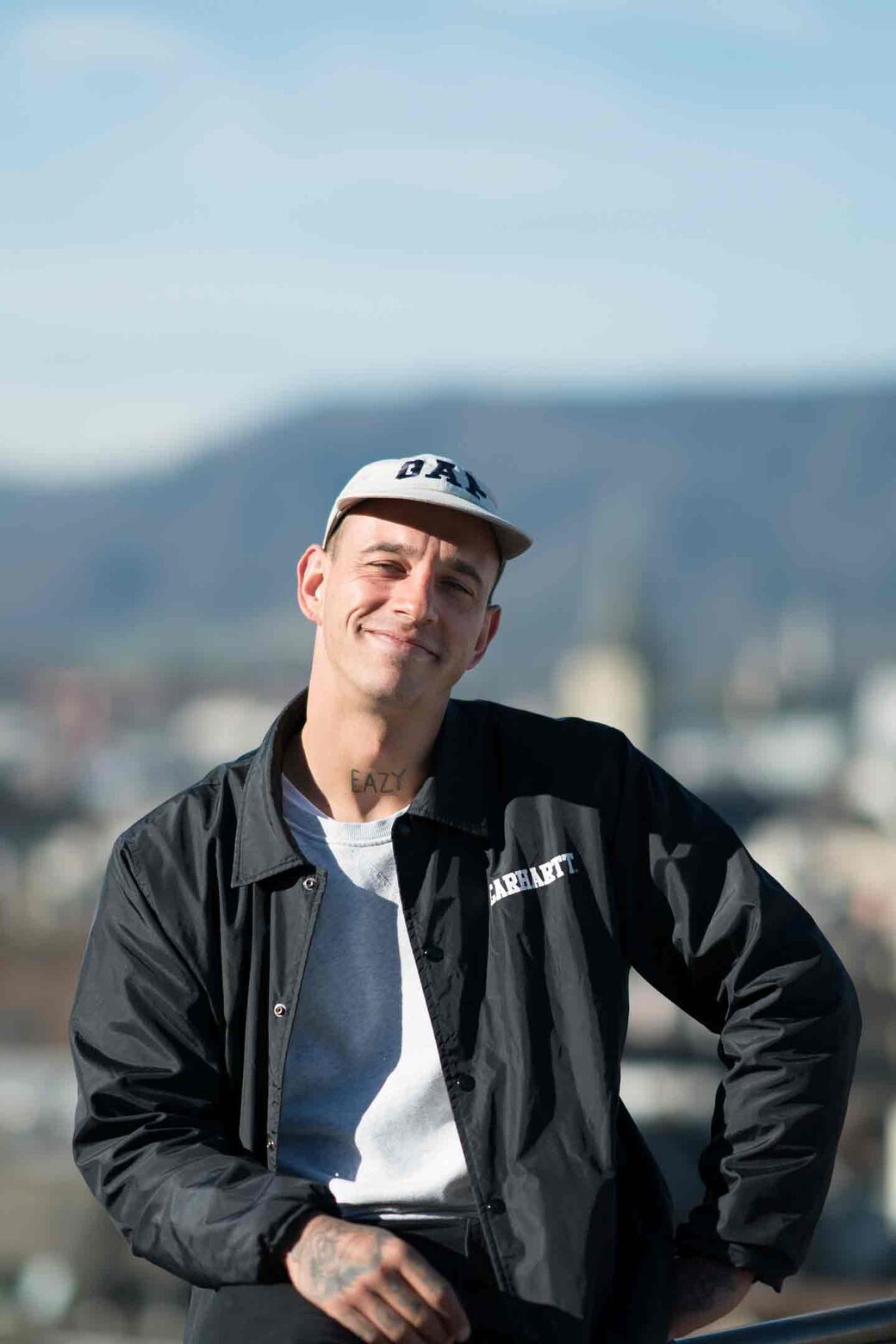 Polyterrasse
You can find Robert Lehmann's Kaffee und Kamele (Coffee and Camels) truck parked on the Polyterrasse every Thursday. Robert prepares up to 400 coffees each day – and he's always up for a game of backgammon with customers, too.
Polyterrasse ETH Zurich, Rämistrasse 101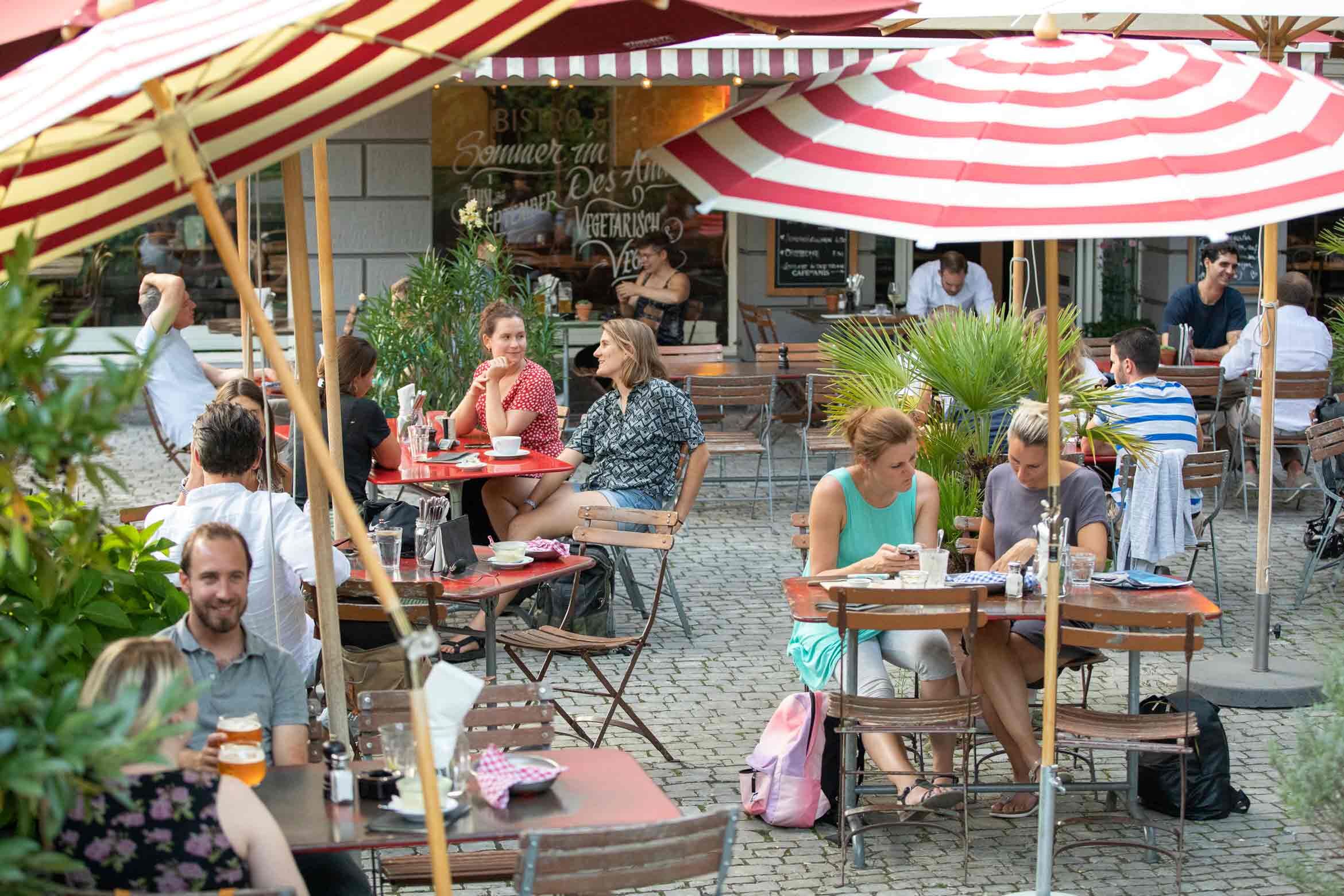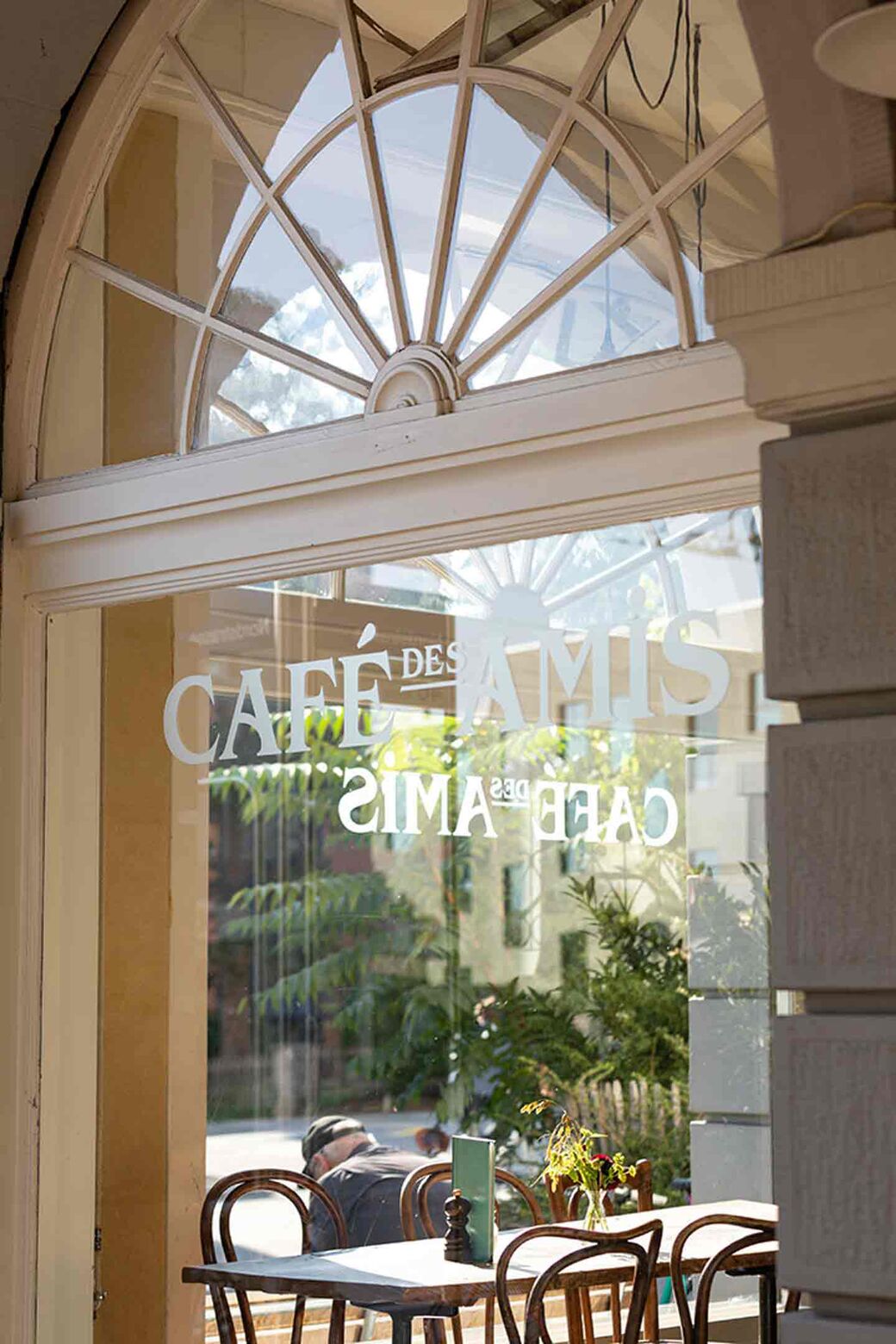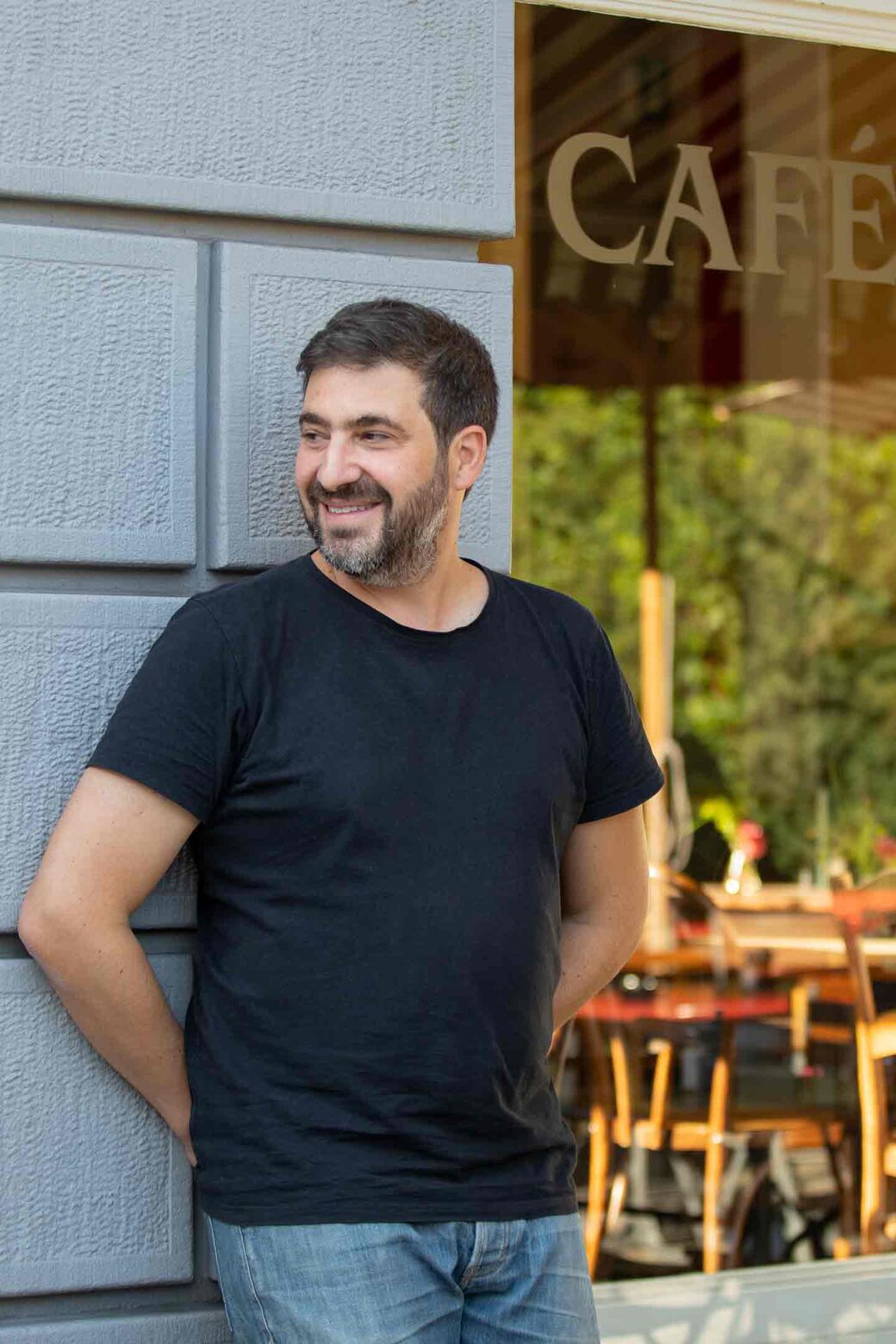 Café des Amis
Café des Amis is known across the city for its lavish brunch menu. Almost all ingredients used come from within the region. Miguel Castro and his team always avoid using products that come from large corporations. Whether it's lunchtime or for dinner, the food should be fresh and local.
Nordstrasse 88, 8037 Zurich
View posts by interests, or use the proximity search and additional filters.
Try it out
.
Save posts as favourites – simply click on the heart symbol in the upper right corner of the post.