Mesa
Mesa is a restaurant whose fame stretches far beyond the city's boundaries. Chef Sebastian Rösch serves up classic dishes with a modern twist.
'No problems finding us?' This is how Sebastian Rösch always greets his guests. Mesa may have been awarded a Michelin star and 16 Gault Millau points, but from the outside it looks like a nondescript local pub. Sebastian serves the kind of food that he likes to eat himself: 'I'm immune to trends.'
Sebastian has been at Mesa since January 2017. 'It's a big challenge, because I always have to be on the ball.' There is fierce competition from other restaurants in Zurich, both new and established, and its regular guests have high expectations. 'Mesa also has an incredible story,' says Sebastian, who admits he is very ambitious: 'I often have to hold myself back a little.'
He's bursting with ideas that he would love to put into practice: 'But sometimes I think it's better to focus on one thing.' Mesa offers a small menu: 'But we want to offer more than just a rigid set menu, so we also have à la carte options.'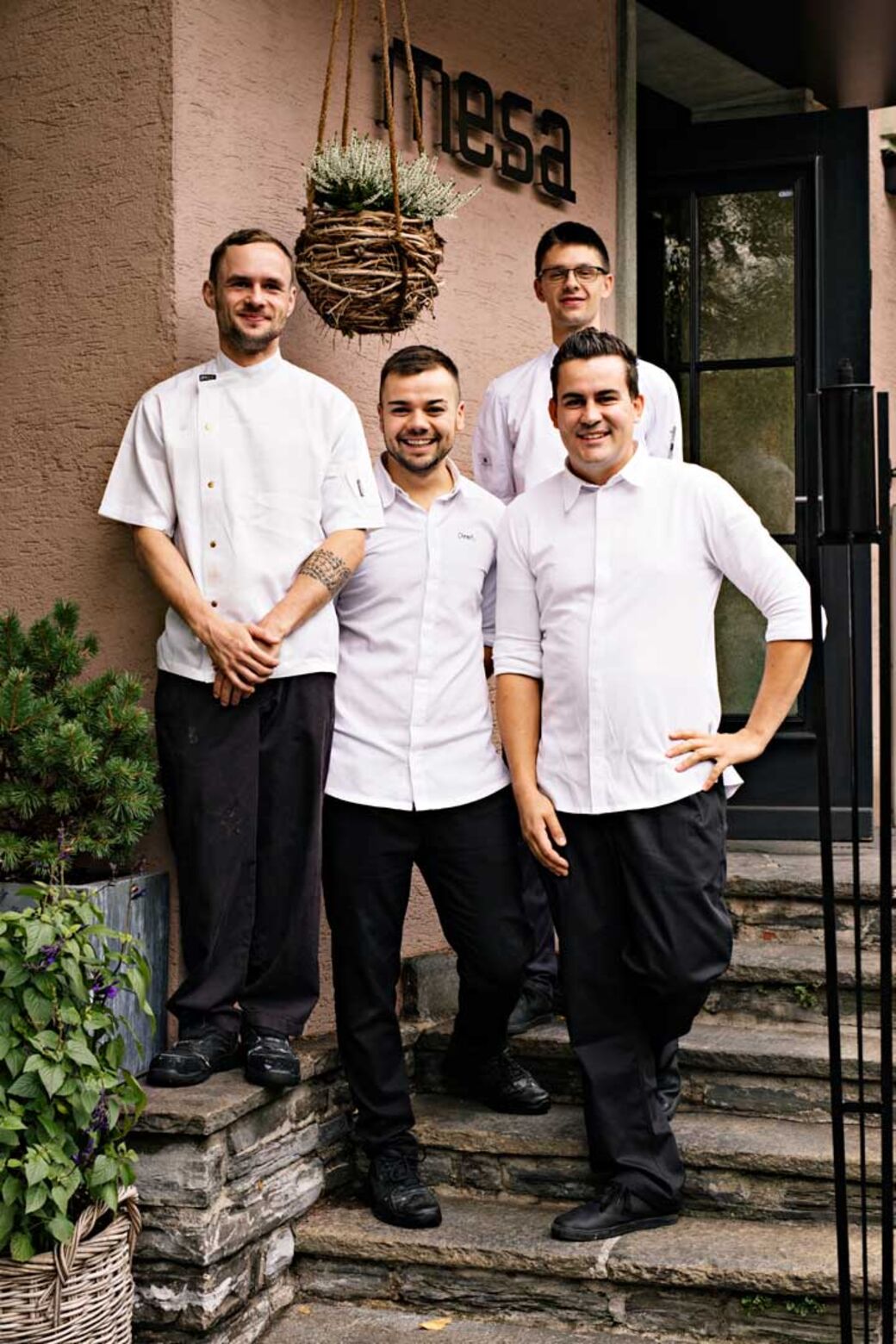 'I'd rather cook things that I like to eat myself.'
Mesa's focus is on classic yet contemporary cuisine. 'I'm immune to trends,' says Sebastian, 'I'd rather cook things that I like to eat myself.' Such as duck breast with red cabbage and potato dumplings, a dish that reminds him of his childhood in Bavaria. Every Sunday he would go to church with his family. 'Then we always ate duck. You could smell it as soon as you stepped inside the house.' The Mesa version is a modern take on the classic dish.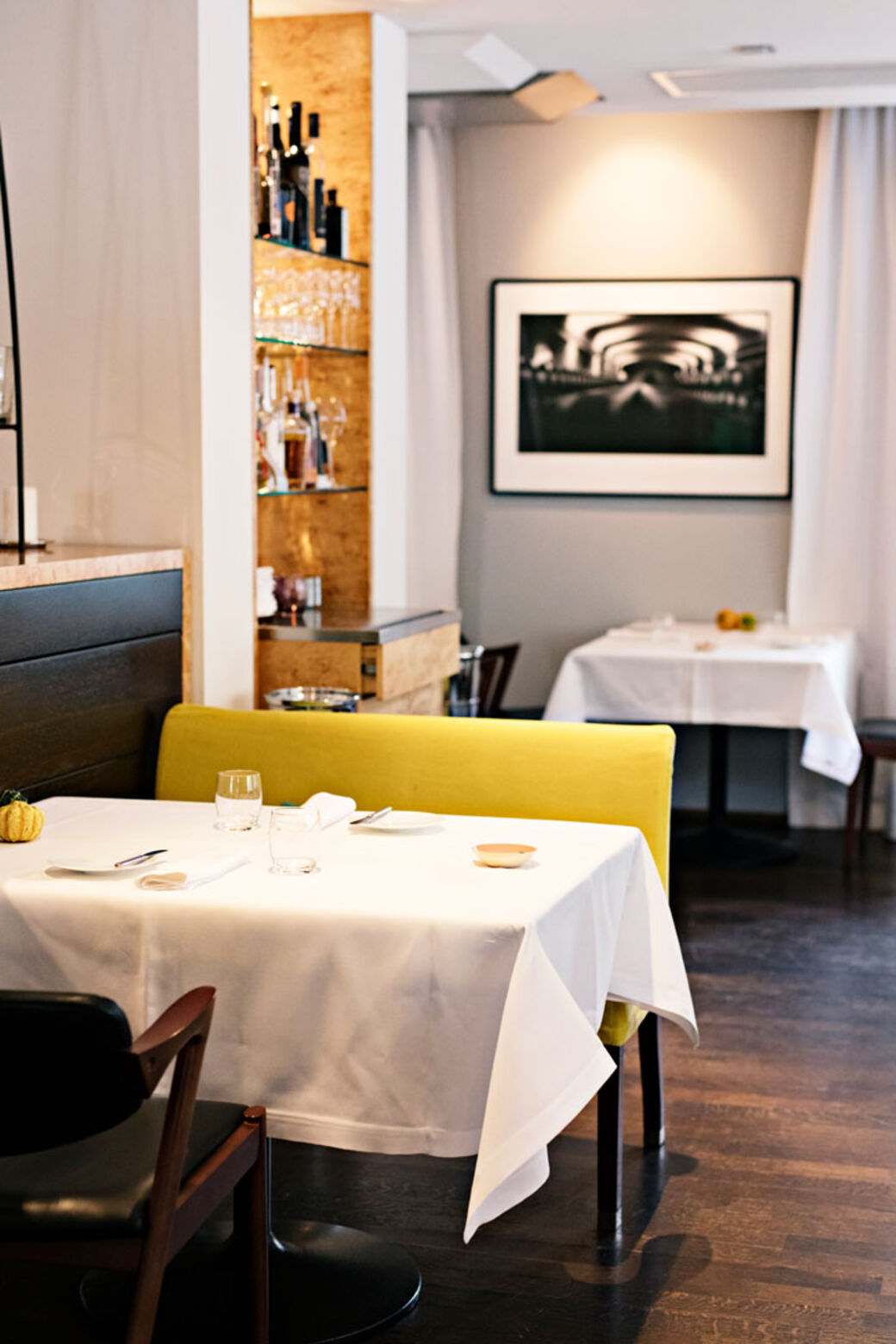 So he decided to offer a vegan menu every Wednesday evening.
One evening, the restaurant manager hurried into the kitchen calling, 'Sebastian, I have a confession – we've got two vegans!' Sebastian had to improvise, but his guests were impressed with the results. 'I was motivated by this positive experience,' he says.
So he decided to offer a vegan menu every Wednesday evening: 'I think just the word "vegan" is quite hardcore. But I knew that if we were going to offer vegan dishes, they had to be one hundred percent clean.' Sebastian ensures these dishes contain no products of animal origin. He also avoids using substitutes such as soy milk: 'After all, there's such a huge choice of vegetables! I've never understood why I should serve up a vegan burger.'
Sebastian keeps all his menus, but rarely serves a dish twice. 'The weather also has a big influence on what we cook,' says the chef, who focuses on using top-quality local produce. 'The hot summer meant we could use tomatoes much longer than usual, but mushrooms are far too dry.' The team often tries to preserve the produce: 'We immediately turned the beautiful sour plums into ice cream.' For Sebastian, it's important to work with local producers. But if the quality isn't right he sources products from nearby countries. 'Sometimes we serve Italian strawberries – the season is just too short.'
Sebastian keeps all his menus, but rarely serves a dish twice.
Sebastian completed his apprenticeship in a high-class restaurant: 'At that time I knew nothing about stars and points.' But he loved the job from his very first day in the kitchen: 'I felt this tension in the air, every day new food was being served and created.' But the training was tough. On his first day someone threw a butter dish at him. 'I had left some butter in it,' he says. 'The reaction was a little violent, but I understand it. You can't waste premium products.'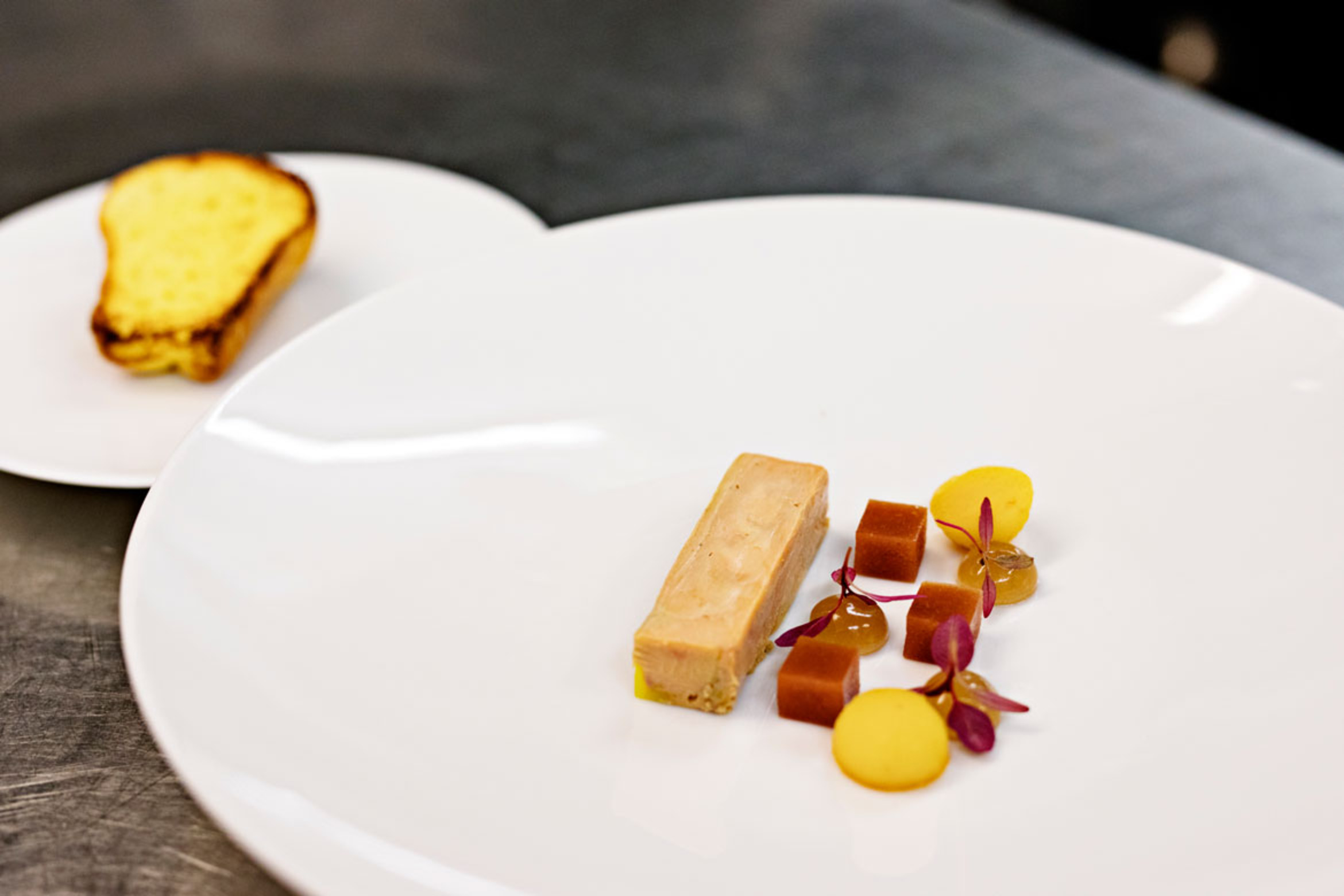 After completing his training, Sebastian was offered a job in Dubai. His plane ticket was booked, his uniform ordered – then he was called up to do his national service. But after nine months of military service he was still keen to go abroad: 'So I headed for Switzerland.' He bought himself a restaurant guide, opened it at A, and applied for a job at Giardino in Ascona. After that, he moved to Zurich, where he worked at St Meinrad and then spent five years at Hotel Rigiblick. Sebastian likes Zurich: 'It's not a huge city, and it has lots of mountains and green space! I'd like to stay here a while longer.'
Address
Mesa
Weinbergstrasse 75
8006 Zurich
+41 43 321 75 57
Website
Opening Times
Tuesday to Friday, 11:45 am – 3 pm, 6:30 pm to midnight
Saturday, 6:30 pm to midnight
View posts by interests, or use the proximity search and additional filters.
Try it out
.
Save posts as favourites – simply click on the heart symbol in the upper right corner of the post.