The New New
Lucy Prader runs a second-hand shop on Rotbuchstrasse – and loves every single thing that she sells.
The two founders of The New New have felt the impact of the trend for decluttering. That's because, in their shop in district 6, Michèle Roten and Lucy Prader only sell clothes that people no longer want. This includes everything from designer blazers to fast fashion shirts.
The bell tinkles, and a woman comes into the The New New second-hand shop clutching a big bag stuffed with clothes that she no longer wears. But maybe someone else would wear them? As usual, Lucy Prader unfolds the garments and looks them over carefully. She quickly decides whether they will fit into The New New's assortment. 'I don't follow any particular rules,' says Lucy, 'I just ask myself: "Would I wear it?"'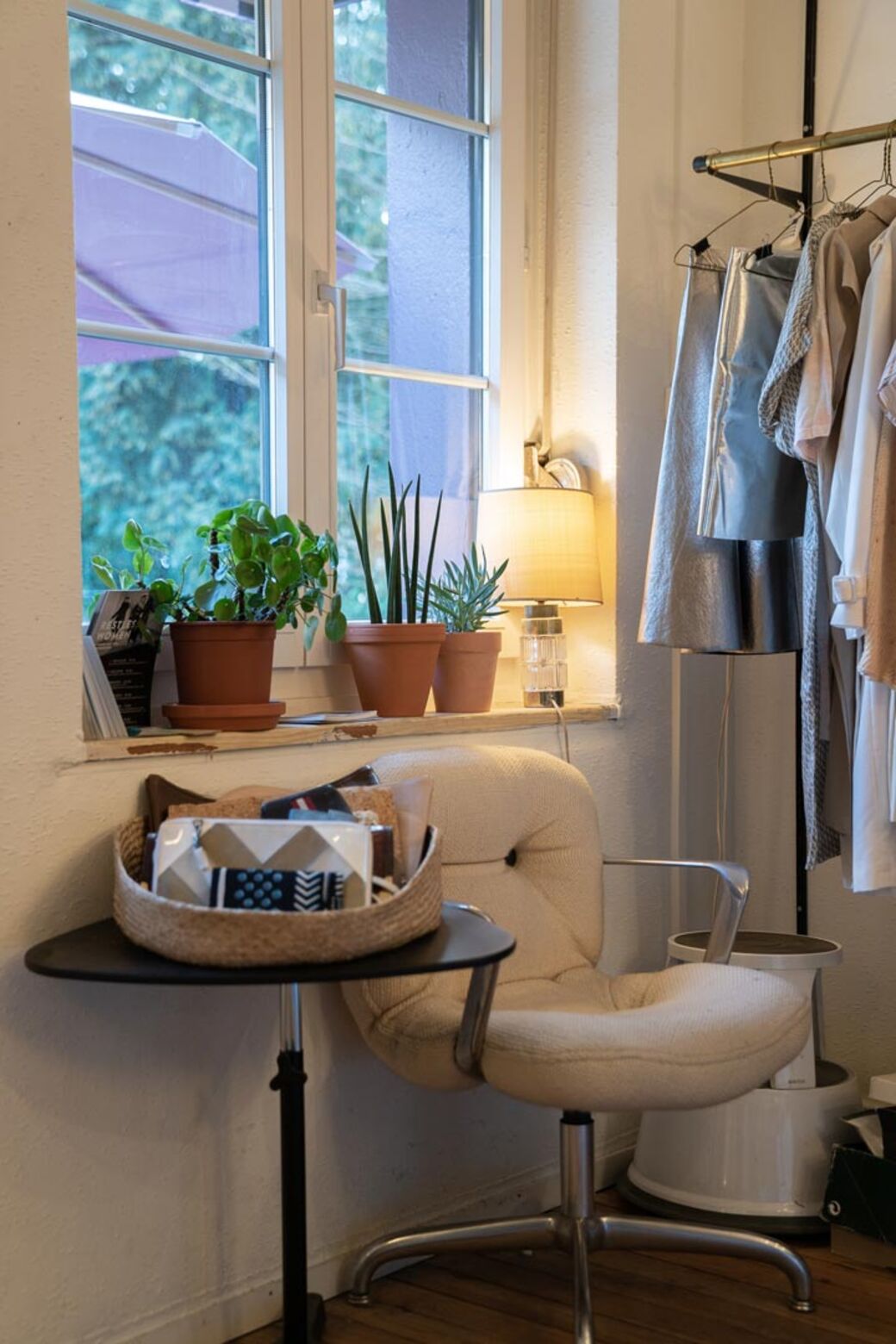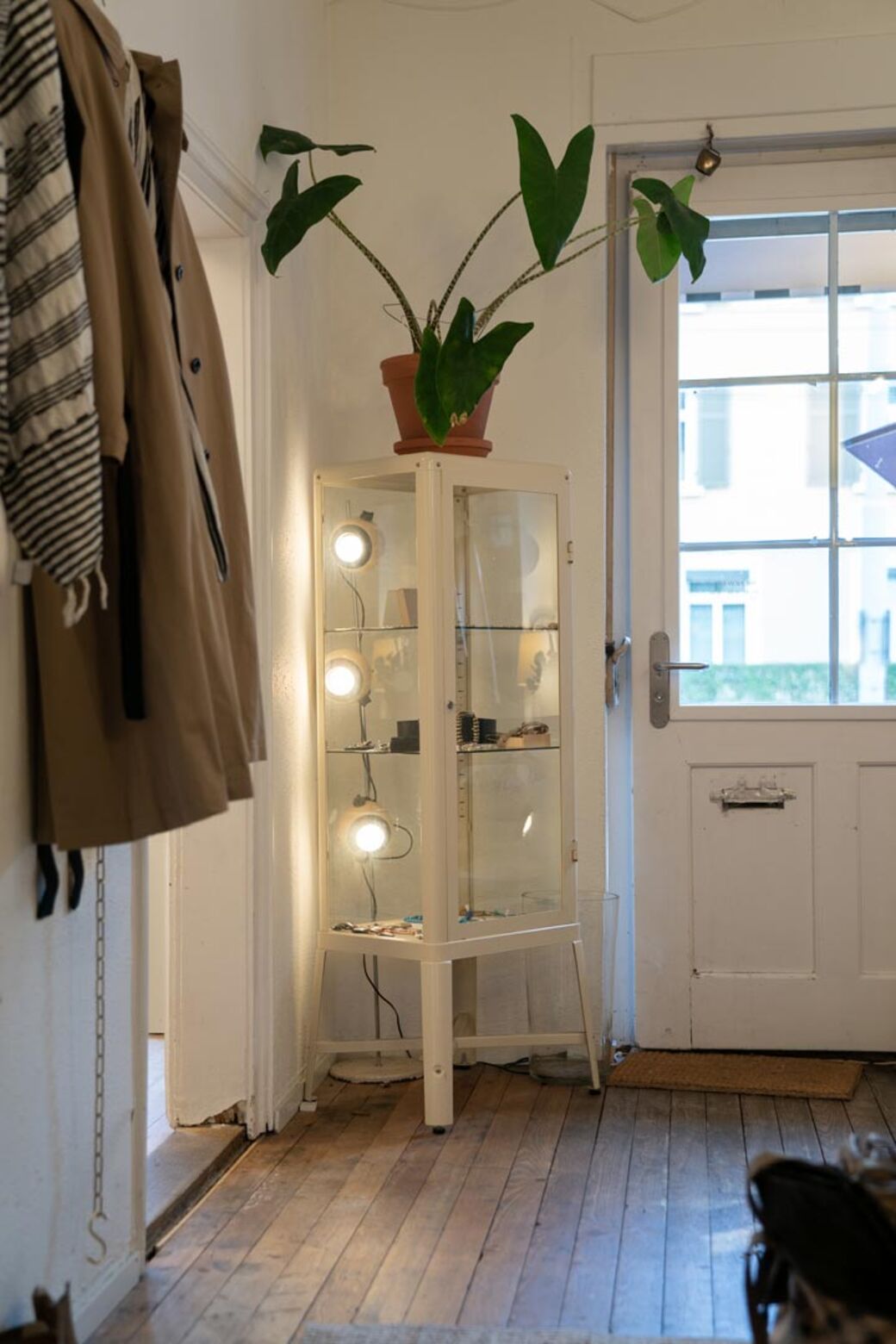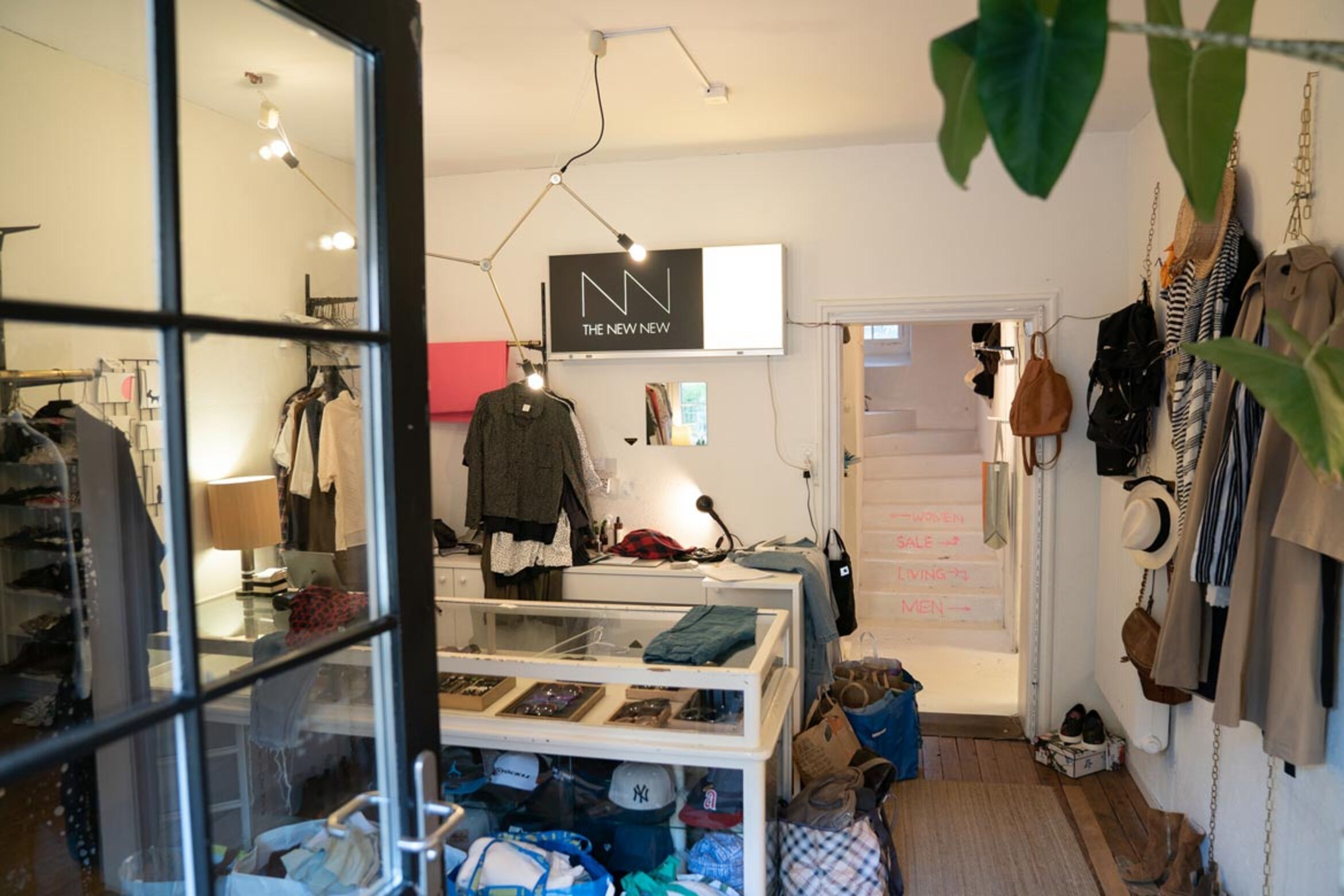 Since Netflix began running a show by Japanese organising expert Marie Kondo, Zurich's residents have also caught the decluttering bug.
This native of Zurich runs the second-hand shop in Unterstrass with journalist Michèle Roten. Unlike its competitors, the New New buys the clothes directly rather than on commission: 'That's perhaps the most important element of our concept,' says Lucy. 'It's easier for us and our customers, but it means we really have to believe in every single garment.' Lucy and Michèle buy the garments for 10–20% of their original price, then sell them for three times what they paid. Lucy says that people occasionally object to this arrangement: 'Then it's better if they just keep their things. I don't want anyone to begrudge selling me something.'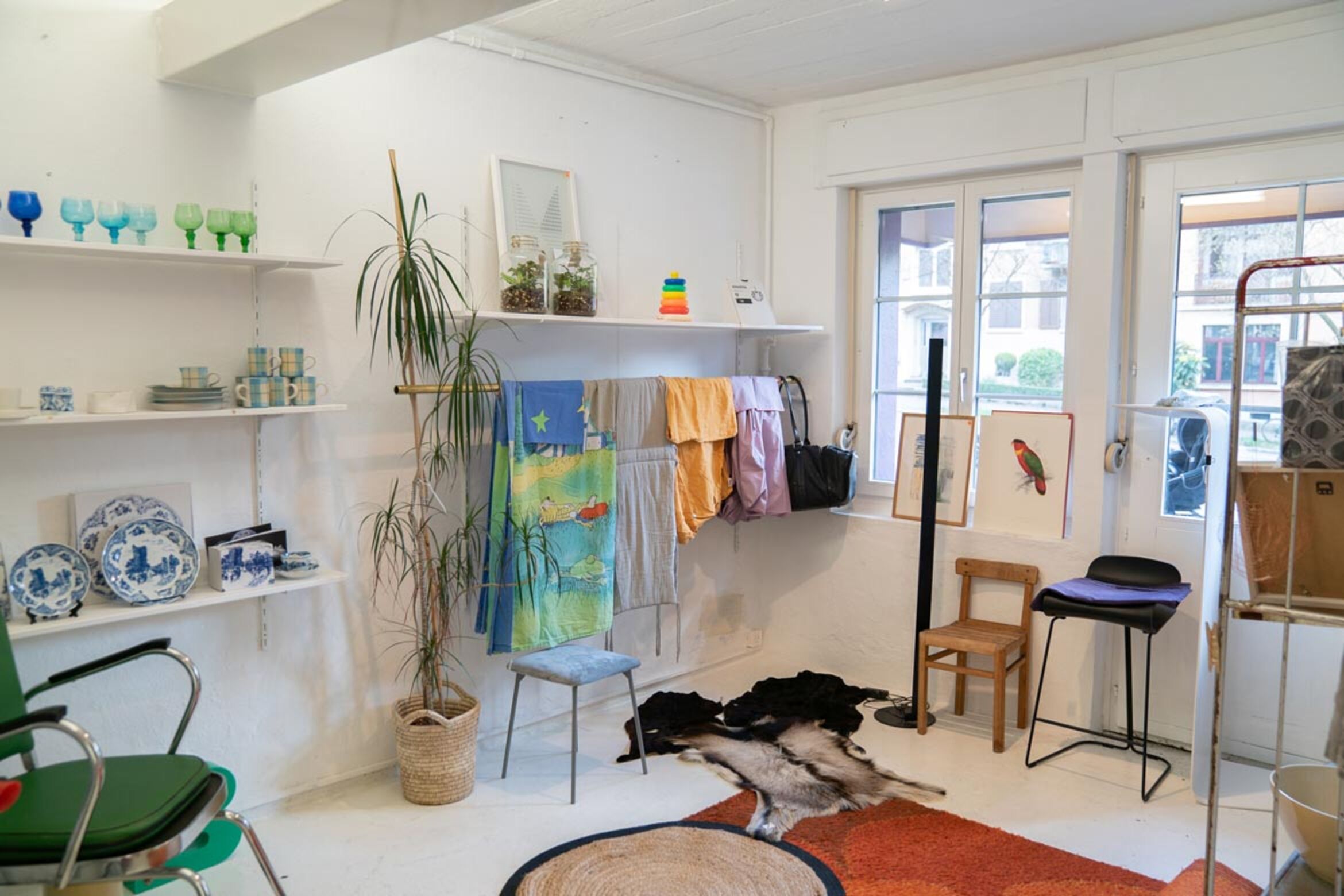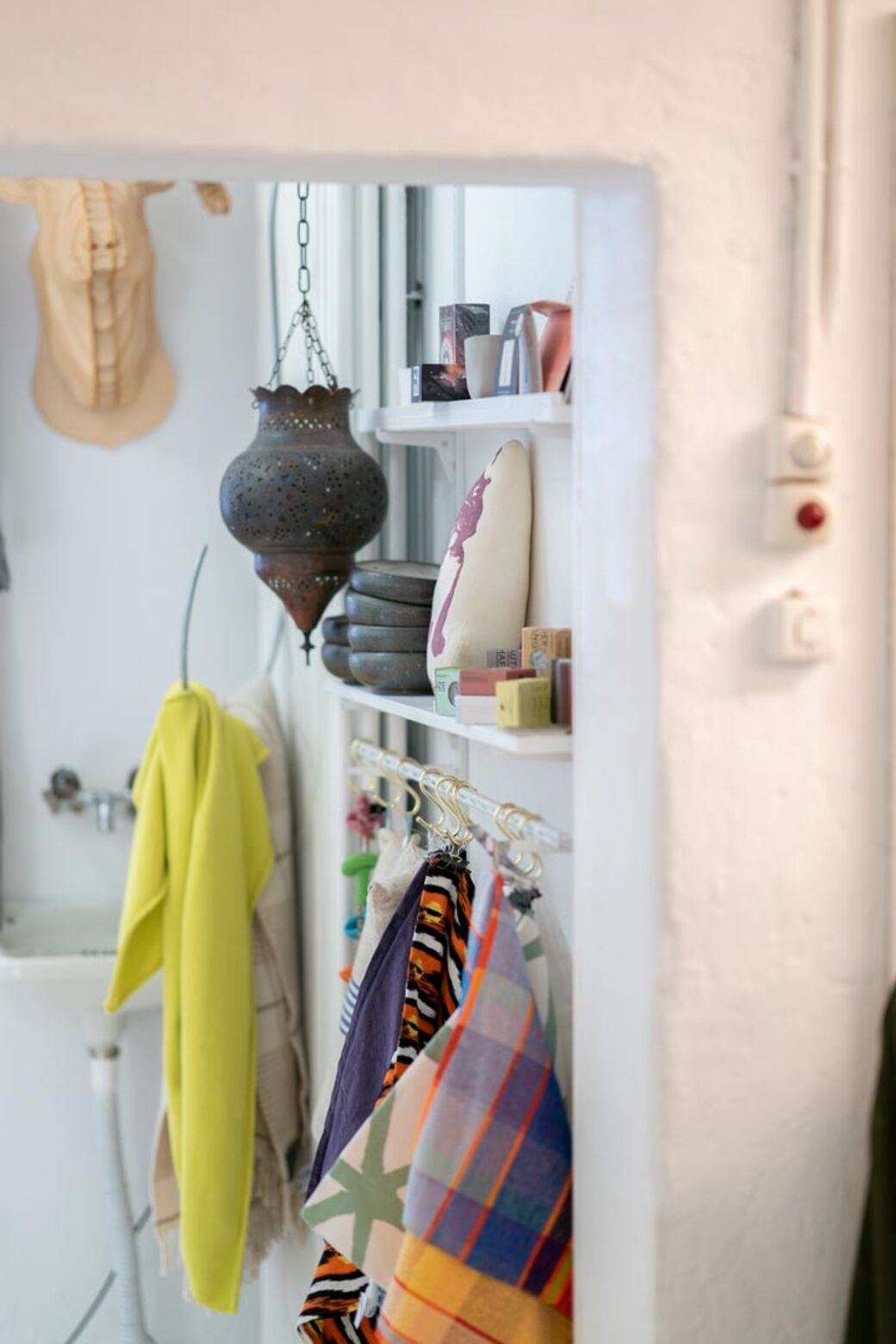 Michèle and Lucy opened The New New on Rotbuchstrasse in the summer of 2013. It started off in the garage of a video store, but now their shop spreads through three rooms. 'We weren't close friends back then,' says Lucy. But the two women bonded over their love of second-hand clothing.
Since Netflix began running a show by Japanese organising expert Marie Kondo, Zurich's residents have also caught the decluttering bug: 'People come in who have cleared out their wardrobe for the first time in years,' says Lucy with a laugh. The New New's website displays the kind of clothing that is of interest to the two women and their team – casual, everyday clothing that 'appeals to fashion-conscious, urban people who are in tune with the zeitgeist.'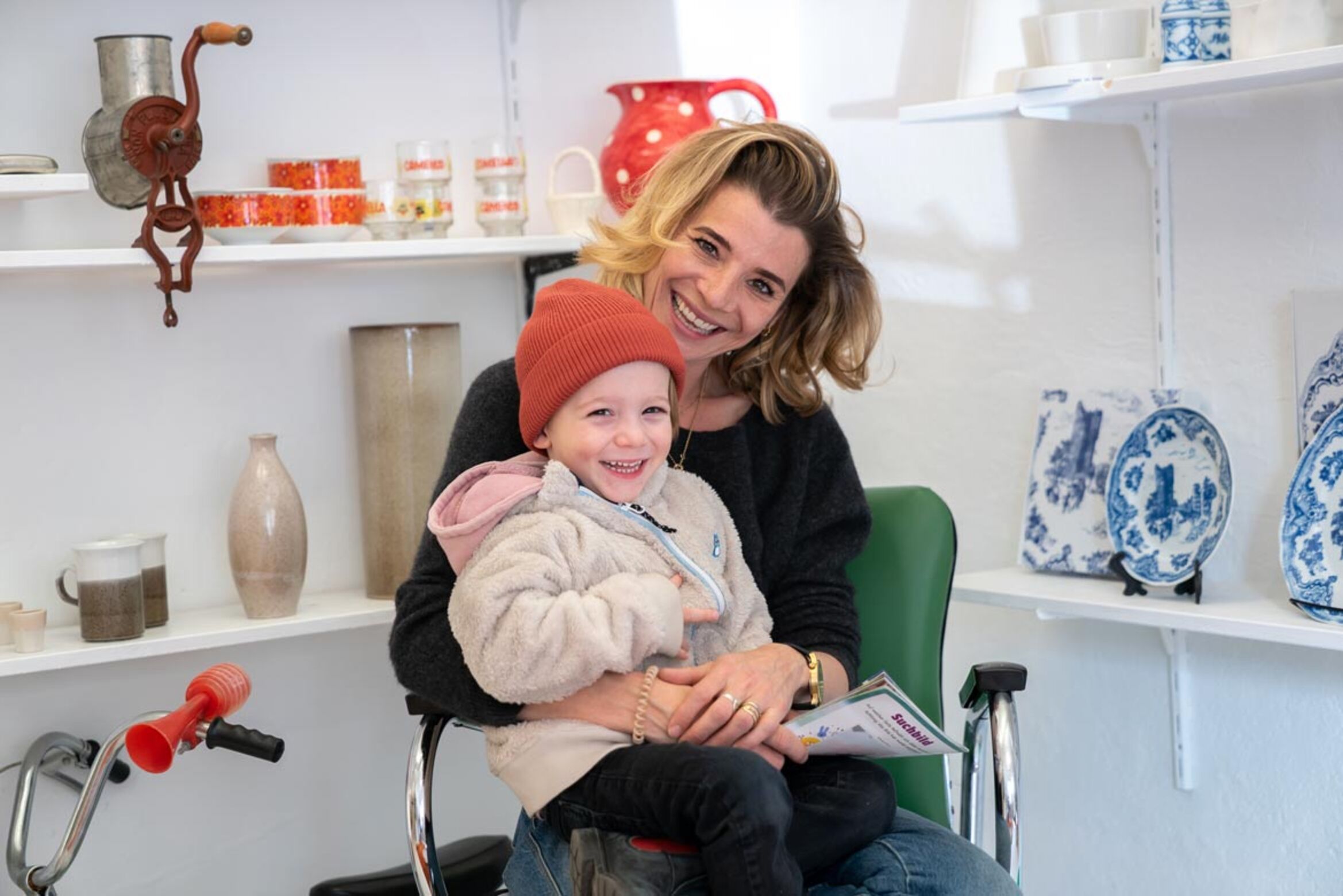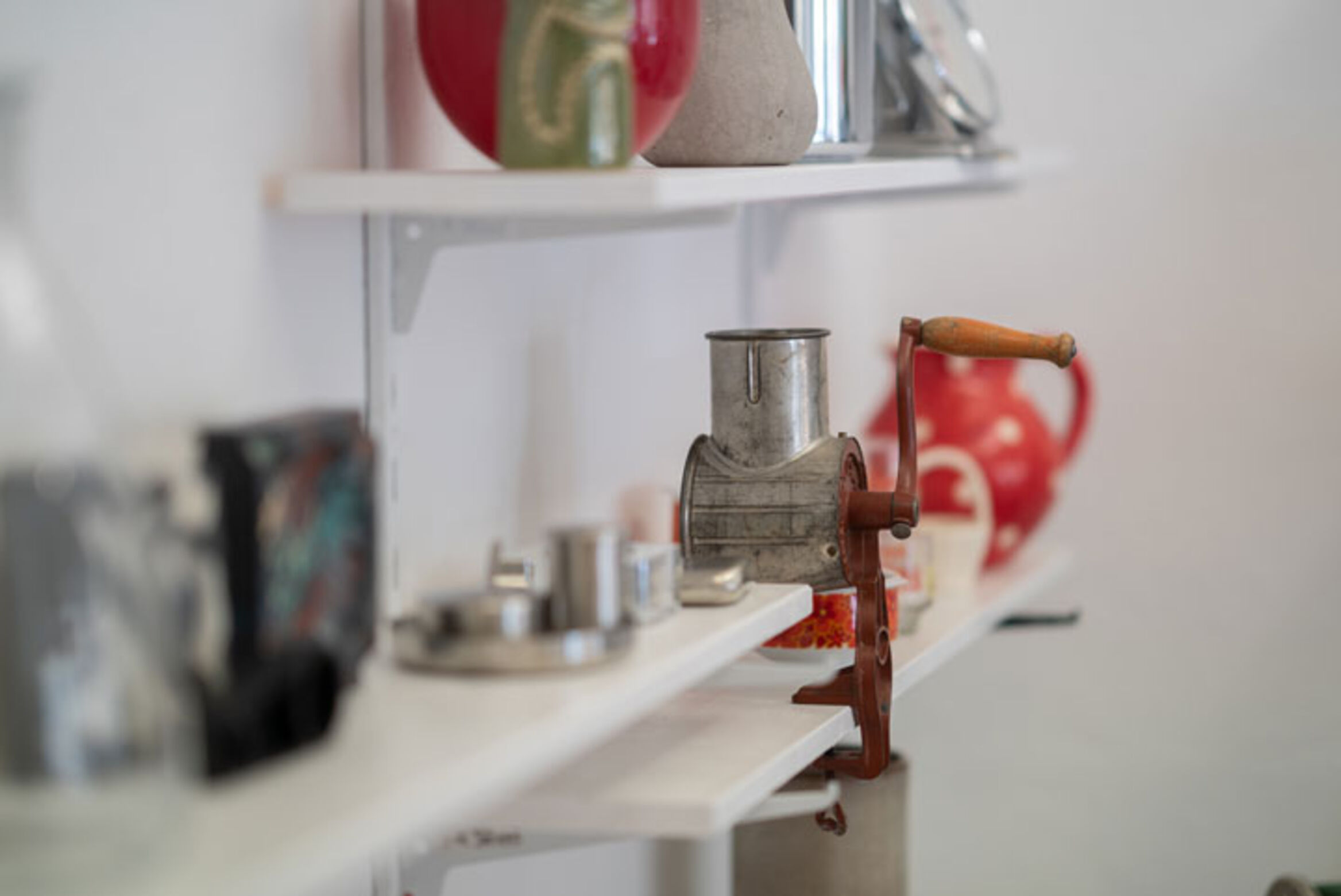 Lucy and Michele rarely accept vintage clothing. But once a woman brought in a coat that had been tailor-made for her late grandmother. 'It totally reminded me of a hip designer,' says Lucy, who worked as a stylist for many years. She wasn't in the shop when the coat was sold. 'That was a shame, I would have liked to tell its story.' But Lucy had a stroke of luck. One day she was walking down the street when she bumped into a woman wearing the coat, 'So of course I stopped and spoke to its new owner.'
'It's great that you don't have to break them in. That's always a real pain.'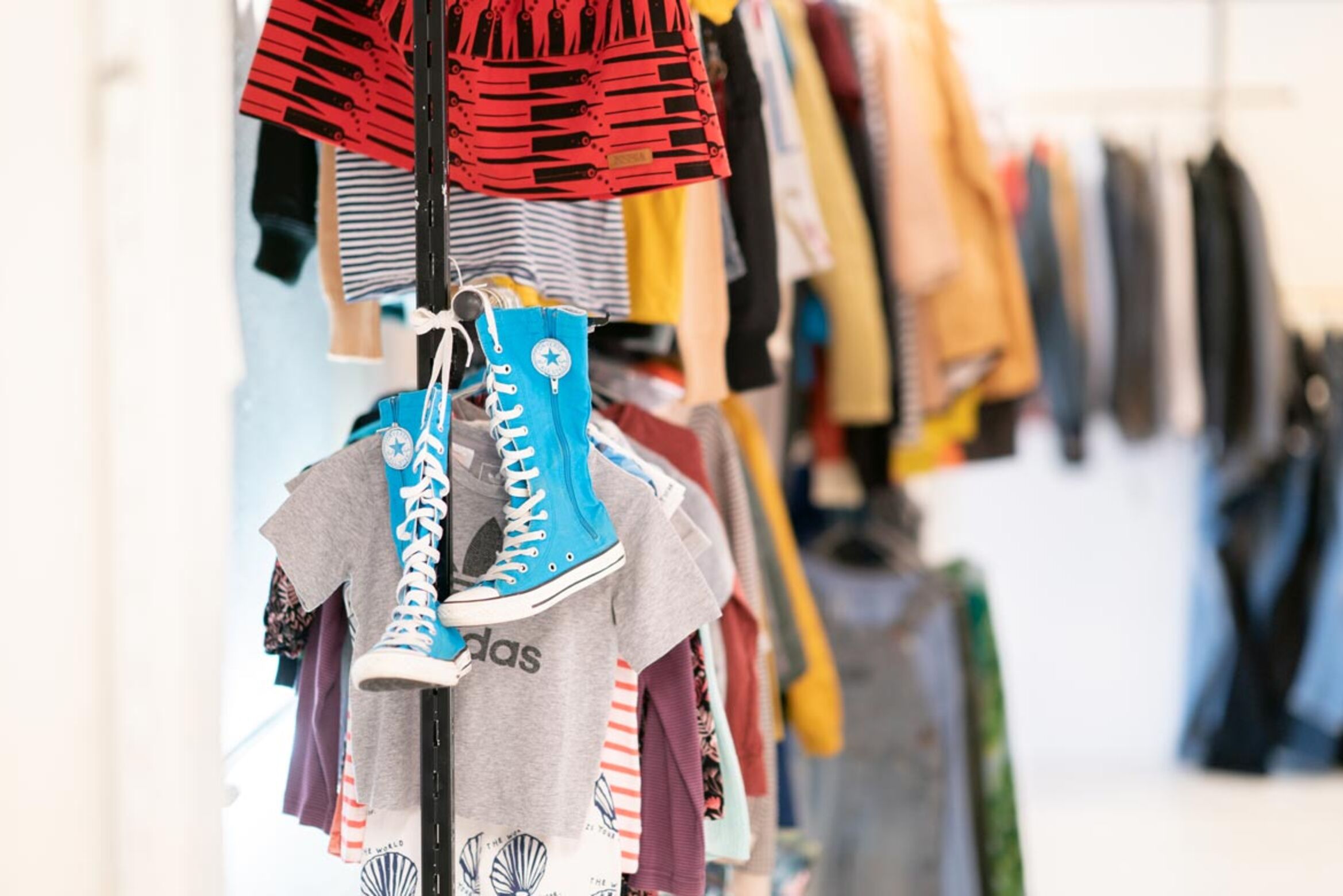 When you wander through The New New you'll come across designer pieces, but also fast fashion items: 'The cheap clothes tend to appeal more to younger shoppers,' says Lucy. There is no typical customer, she stresses: 'Our customers range in age from 12 to 80.' And men regularly come in to browse. On this late afternoon, a man buys a leather jacket. 'What a great jacket,' says Lucy. Later, three teenagers come in to buy some Dr. Martens: 'It's great that you don't have to break them in,' says Lucy. 'That's always a real pain.' One of the girls nods, saying: 'I had blisters for a year after I bought my last pair.'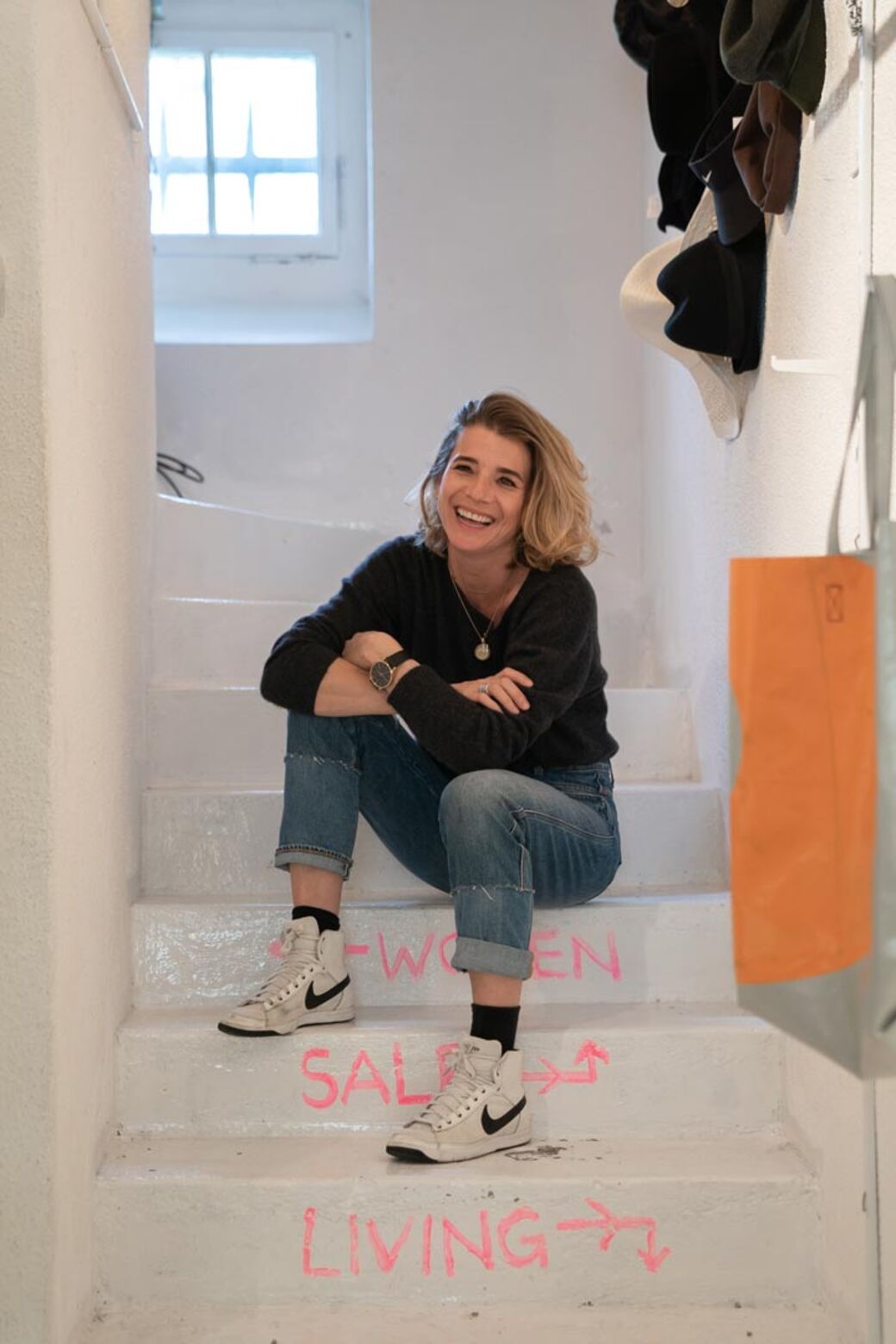 Even though most of the garments have been worn before, they don't smell musty. 'That's very important to us,' says Lucy. Everything is ironed, and some of the garments are laundered. But even after they've been washed, some of them can have a lingering musty smell. 'Then I take them with me to the sauna,' says Lucy. After more than five years in the business, she knows all the tricks of the trade.
Address
The New New
Rotbuchstrasse 16
8006 Zürich
+41 43 268 96 01
Website
Opening times
Monday to Friday, 10 am – 7:30 pm
Saturday, 11 am – 5 pm
You might also like
Nearby
View posts by interests, or use the proximity search and additional filters.
Try it out
.
Save posts as favourites – simply click on the heart symbol in the upper right corner of the post.