Sprössling
Vegans are in for a treat thanks to Yasi Gnädinger's inspired decision to open a plant-based café opposite her bakery.
When her bakery created a vegan croissant, it became a firm favourite among customers. Would a completely plant-based café prove to be just as successful? Yasi Gnädinger gave it a shot, establishing Sprössling – which puts a vegan spin on everything from latte macchiatos to doughnuts and burgers – across from her traditional bakery Gnädinger.
Ask Zurich's vegan community, and they will tell you Sprössling has worked not one but two wonders: cream slices and egg sandwiches. The vegan café on Schaffhauserplatz has been garnering rave reviews since it opened its doors in September 2019. With its light green décor and wooden tables, the café draws in considerable numbers whatever the time of day. Its customers include vegan regulars and a steady stream of people who have simply popped in for a cup of coffee or a doughnut. And if everything goes well, they shouldn't even notice that they have wandered into a vegan café.
The vegan café has been garnering rave reviews since it opened its doors.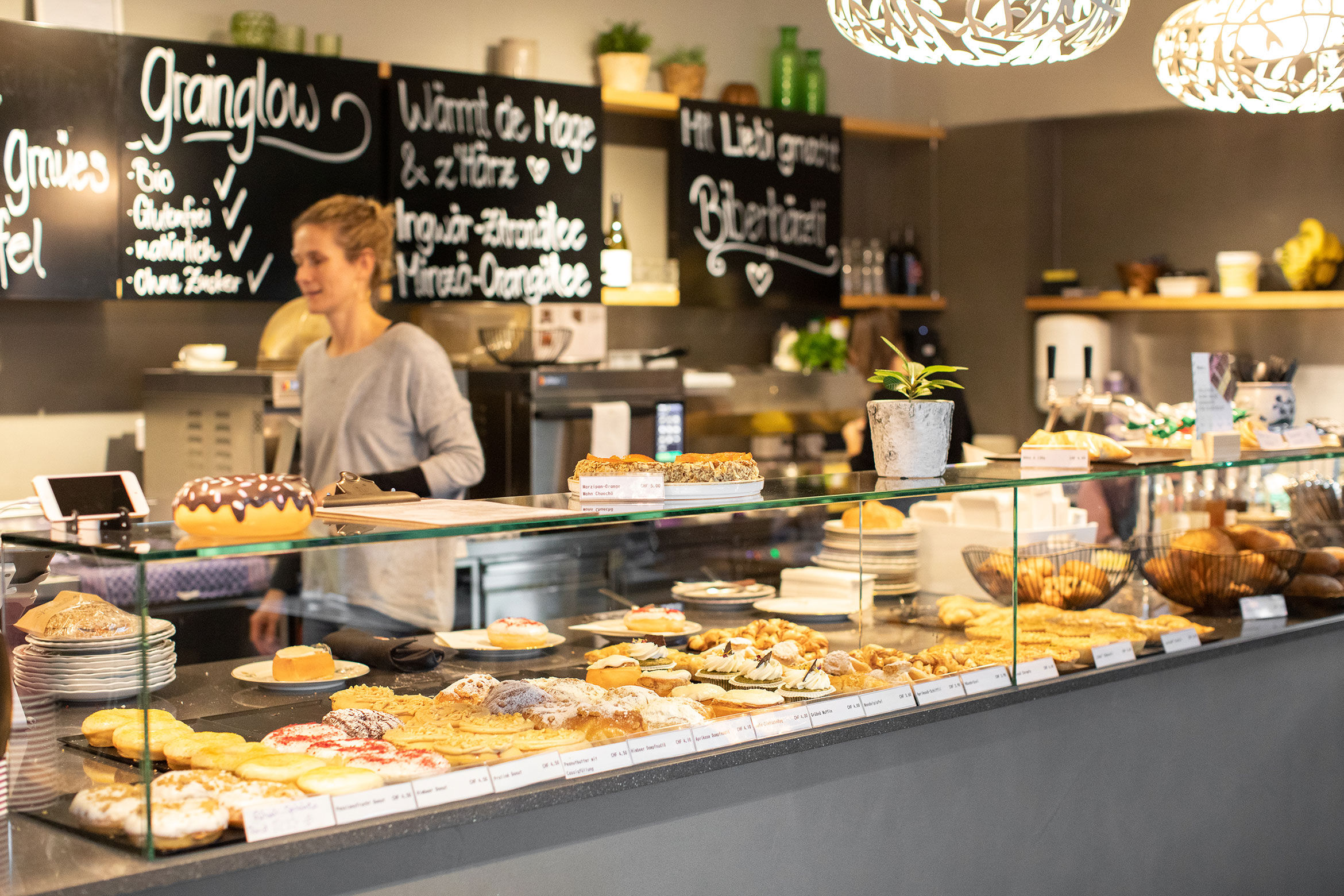 'You can only call it a good product when you have truly perfected the recipe and no one can taste the difference,' says co-manager Yasi Gnädinger, whose awareness of vegan issues has increased considerably since founding Sprössling. The idea to do so actually came from her customers. Yasi has worked at the Gnädinger bakery on Schaffhauserplatz for 15 years. She is part of the management there, although much prefers being front of house, where she can interact with patrons. 'Listening to them is my daily bread.'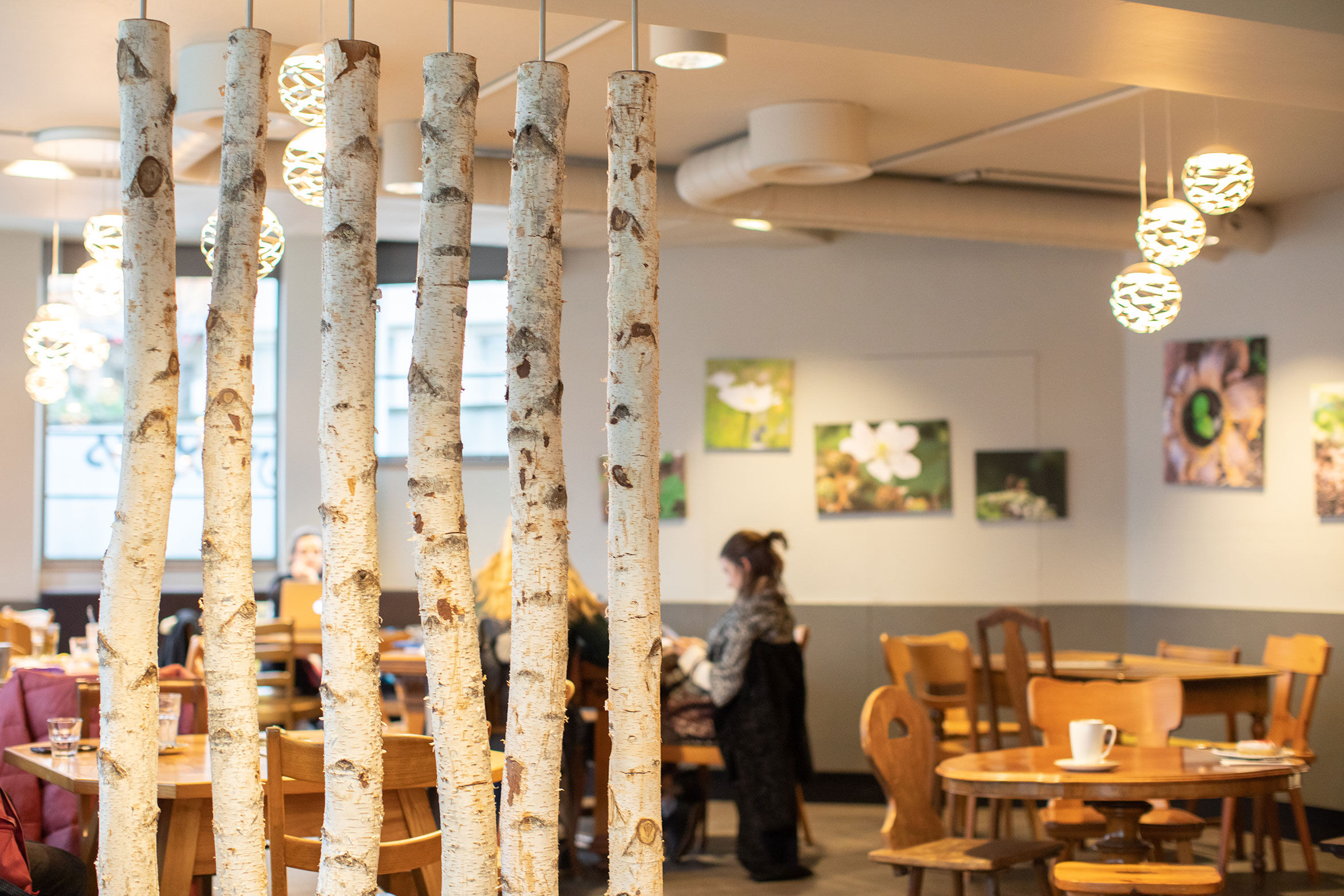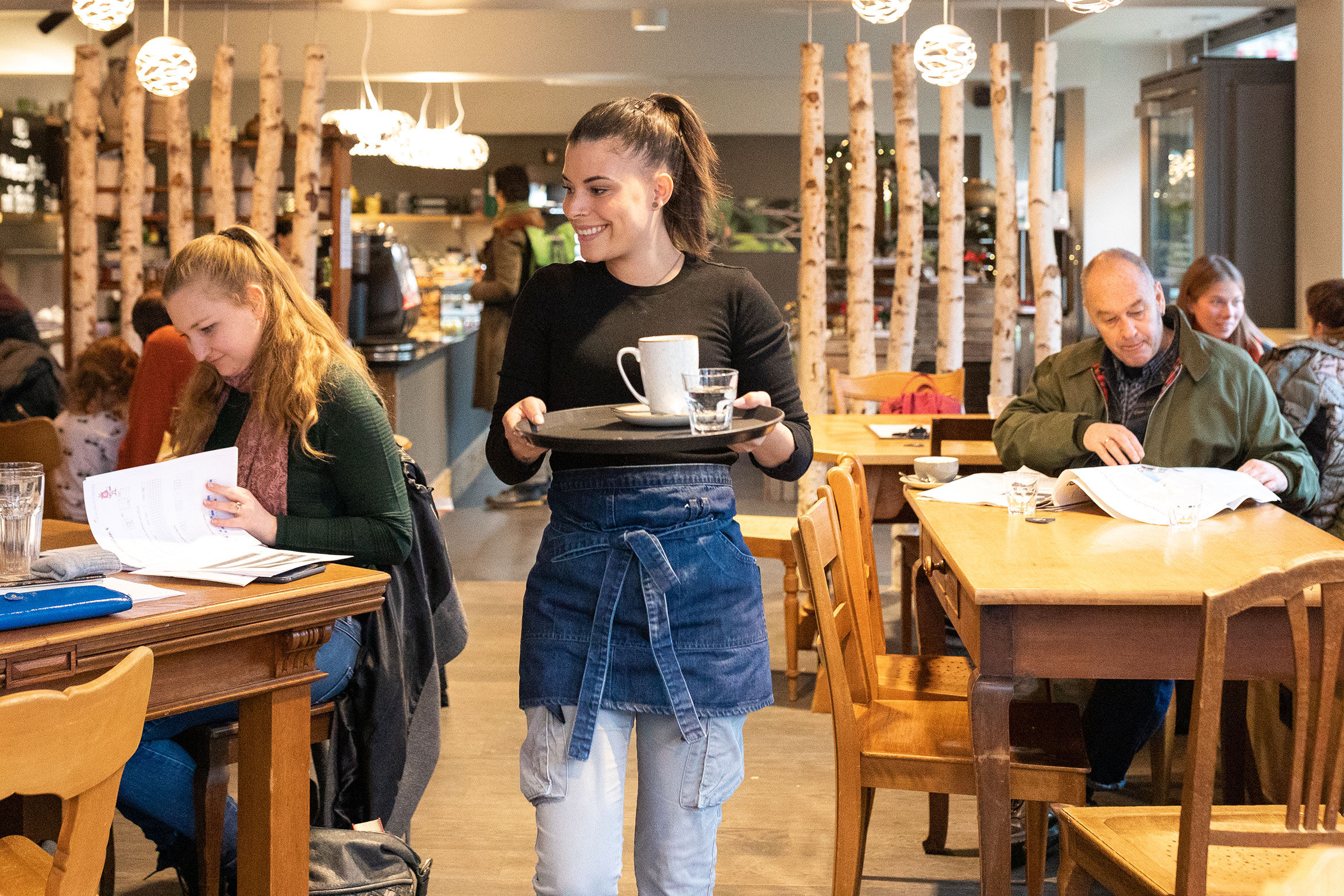 'We're not here to educate people,' explains Yasi.
And she heard what her customers had to say. Time and again, people would come and ask after vegan croissants. One of them even sent her an email with a list of the animal ingredients that could be replaced with plant ones. 'So I sent chef Beck this list,' she recalls. 'And I asked him to try to make a vegan version of our Parisian croissants. It turned out that the new croissant was even better than the old one!' The Gnädinger bakery suddenly found itself welcoming a lot more vegans. Various products were then gradually made vegan – a cinnamon bun here, a yeast dumpling there. 'The taste either stays the same or gets better – so far, hardly anyone has commented negatively on it,' remarks Yasi.
'You can only call it a good product when no one can taste the difference.'
But isn't making sweet treats vegan a painstaking task? 'I would be lying if I said yes,' answers Yasi. 'Most of the time, it's incredibly easy.' Then, just as the traditional bakery started offering a selection of vegan-friendly products, the Starbucks opposite closed down and Yasi took a leap of faith. She wanted to create something new; a café serving vegan drinks, meals and pastries. The name Sprössling (which translates as 'offshoot') was chosen as a way of expressing the new café's connection to the Gnädinger bakery. Its walls are adorned with pictures of saplings, while small birch trunks separate the counter from the dining area.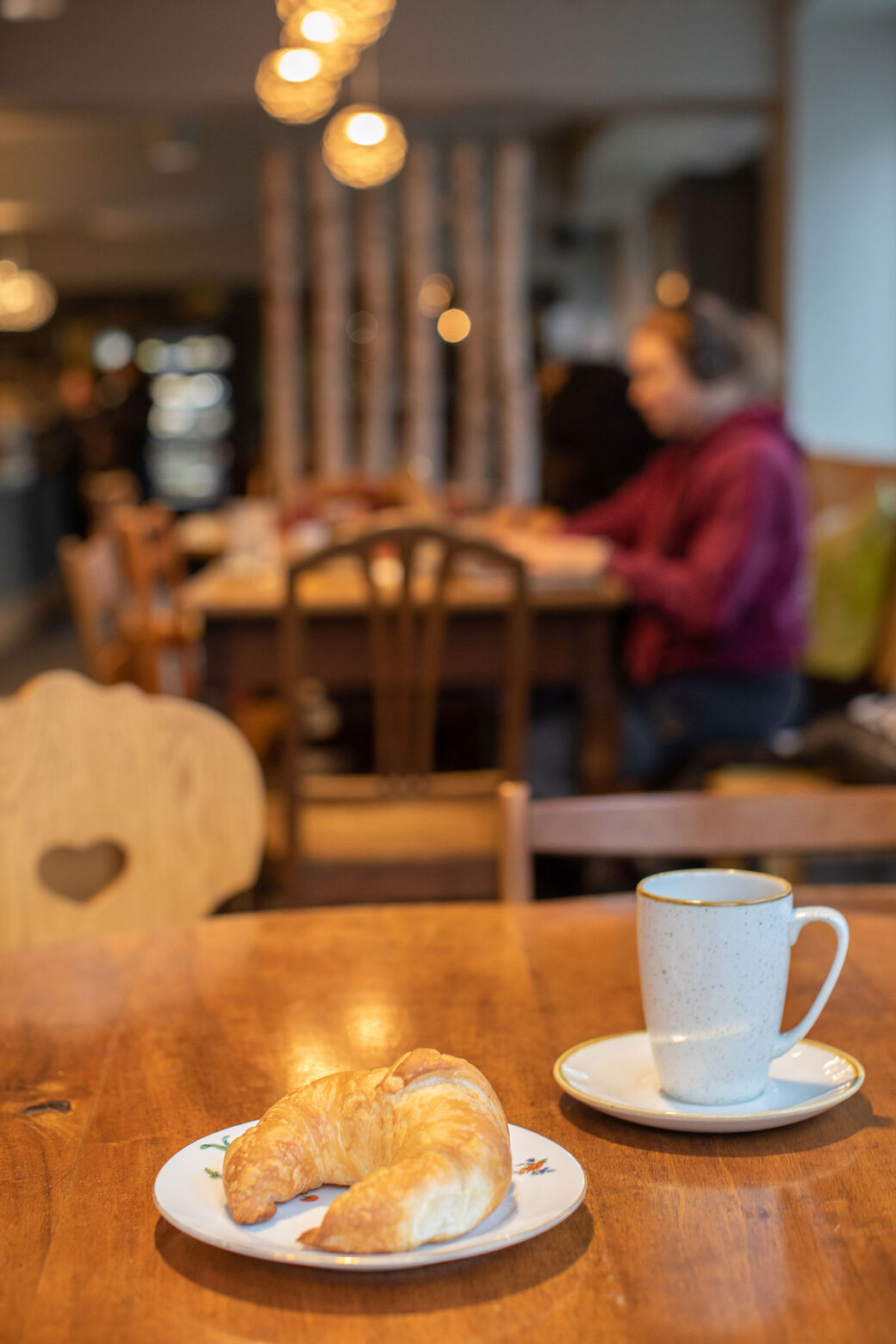 From doughnuts to muesli and even burgers, everything at Sprössling sounds quite normal, so it's no wonder that many people don't even realise that Sprössling is a vegan café. One exception is made when it comes to milk: if they prefer, customers can take their coffee with cow's milk instead of plant milk. 'We're not here to educate people,' explains Yasi. 'But we're always glad when non-vegans rate Sprössling. Vegans, on the other hand, are remarkably easy to please,' she says with a laugh.
It's no wonder that many people don't even realise that Sprössling is a vegan café.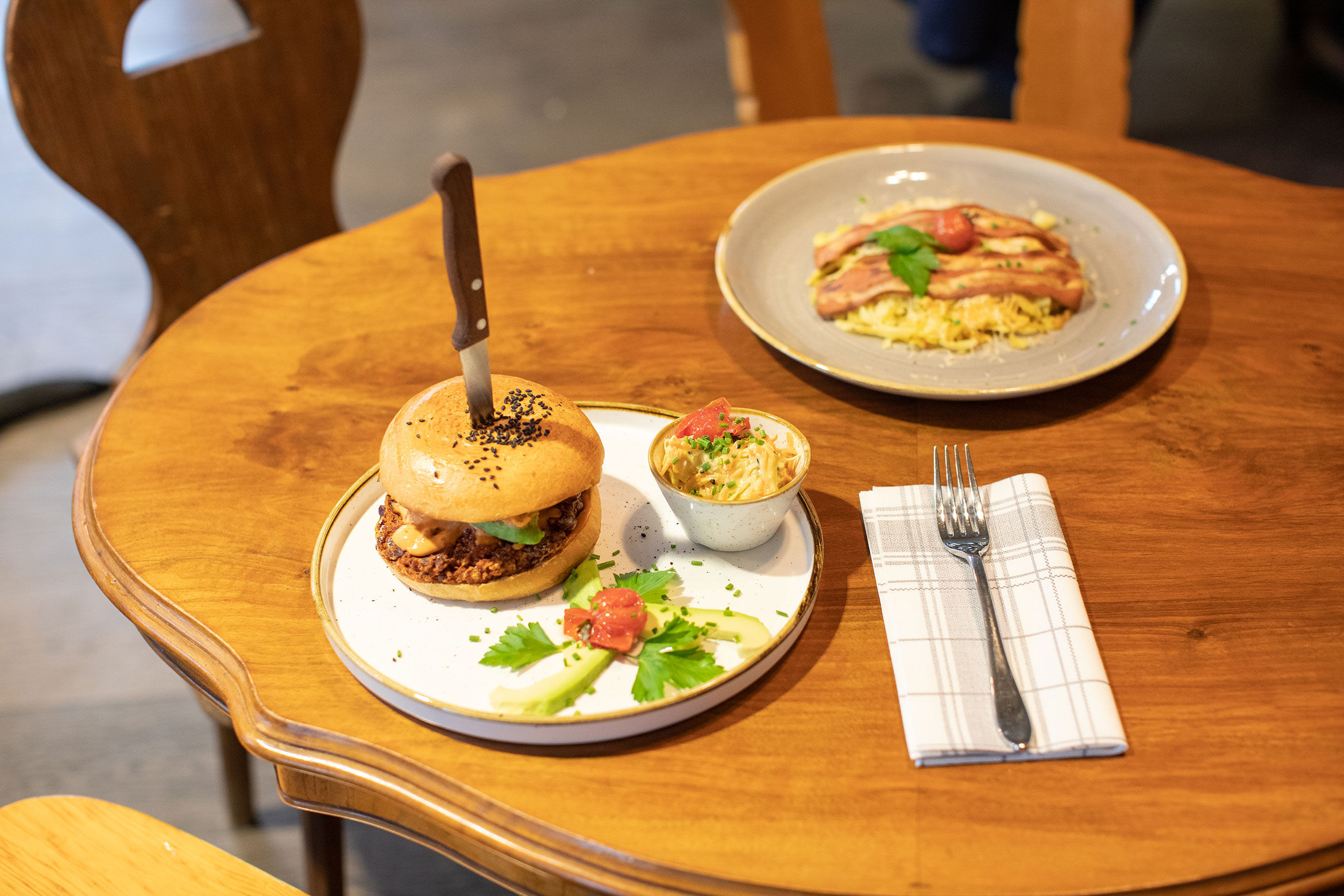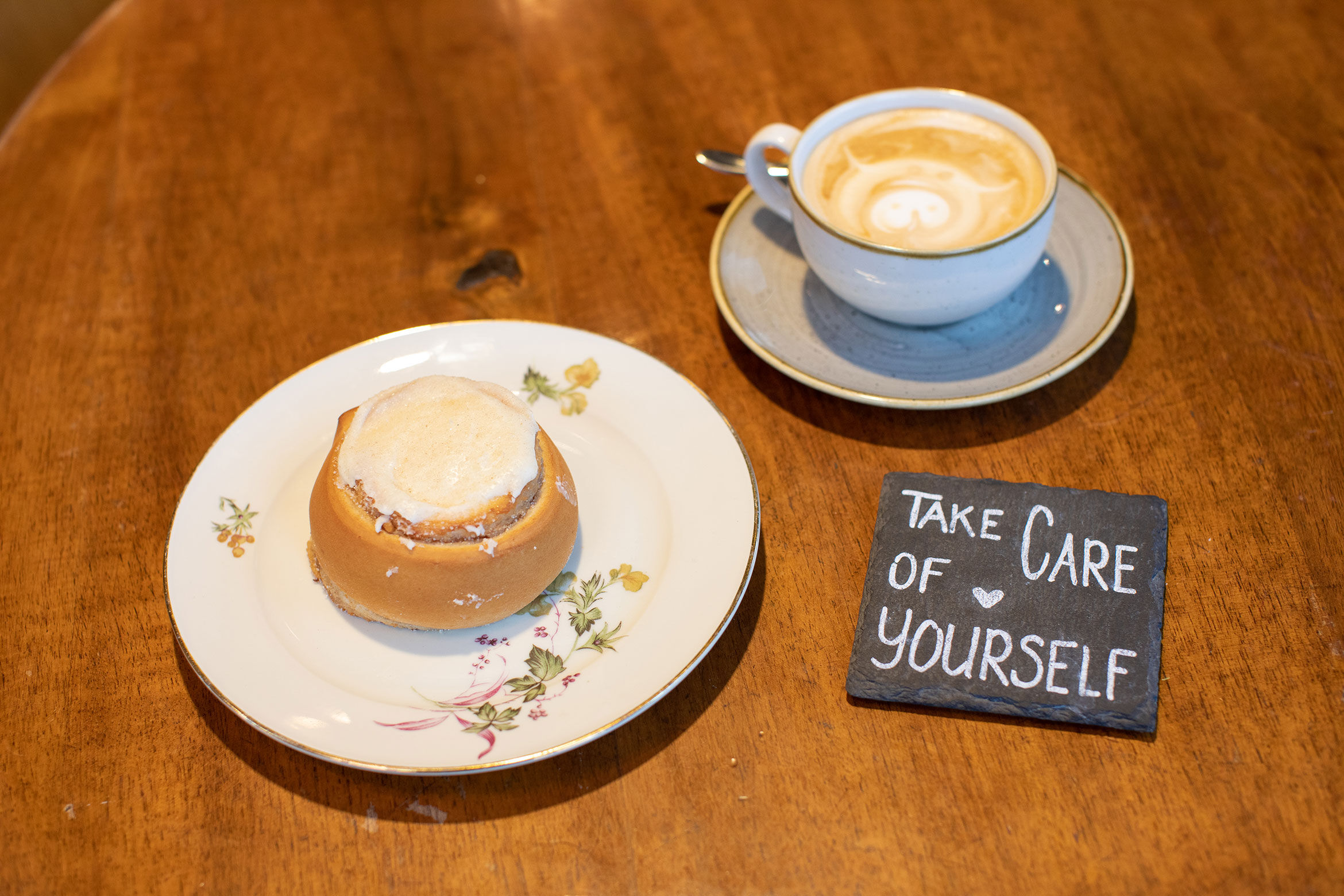 Trying out new things has long been one of Yasi Gnädinger's strengths – not just in the bakery, but also in her career. Managing a bakery was never part of her plan. 'That said, I did very much enjoy my part-time jobs in catering.' Born in the canton of Glarus, Yasi often visited the bakery on Schaffhauserplatz for a quick coffee when she was working as a teacher in Zurich. And it was there that one of the staff took a particular shine to her. 'It did however take quite some time for him to pluck up the courage to talk to me,' Yasi recalls. That was over 15 years ago. Today, the couple evenly split their management duties and work at home. 'Our daughter is vegetarian and likes going to Sprössling, whereas our son prefers Gnädinger.' They don't live in Zurich, but in Glarus.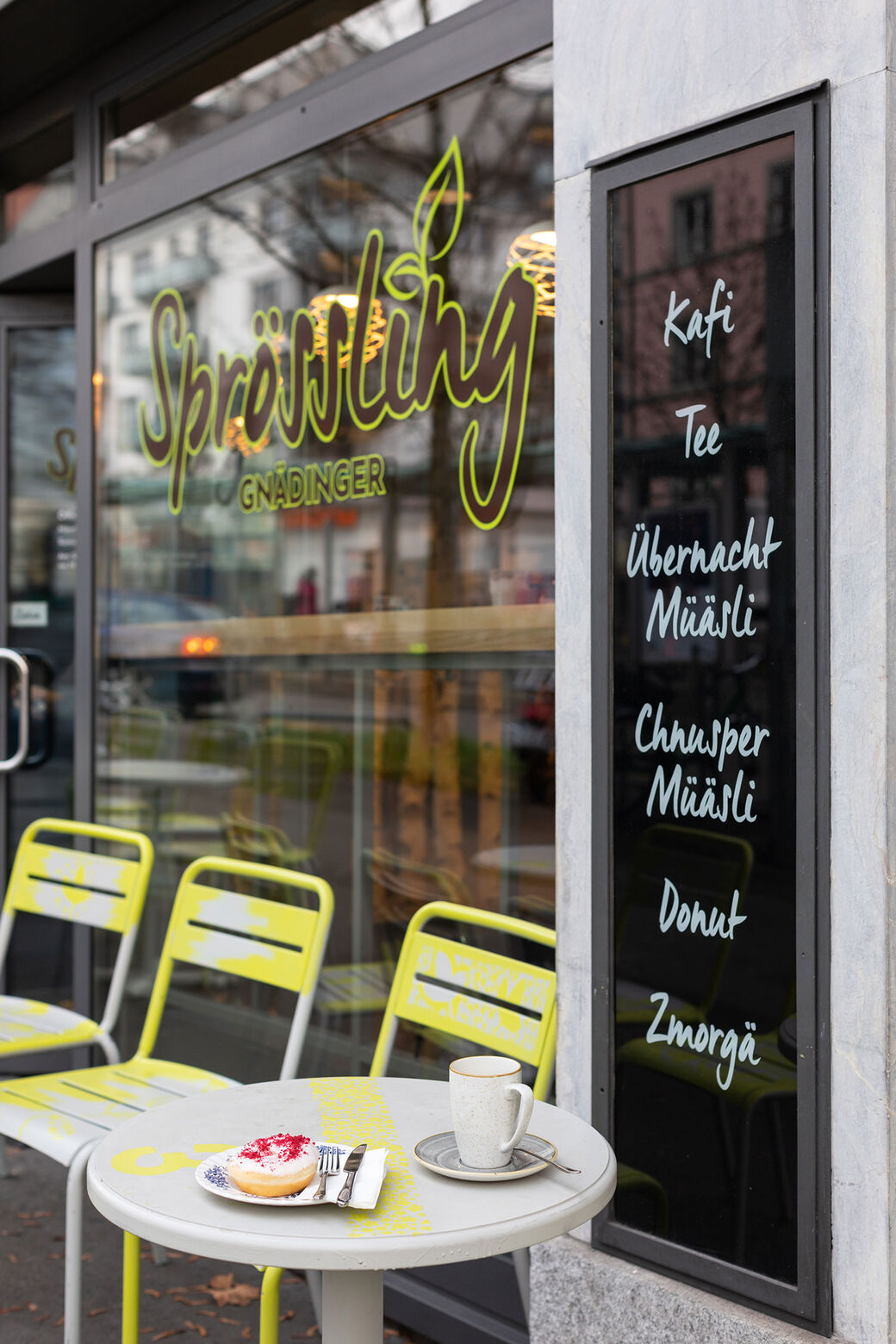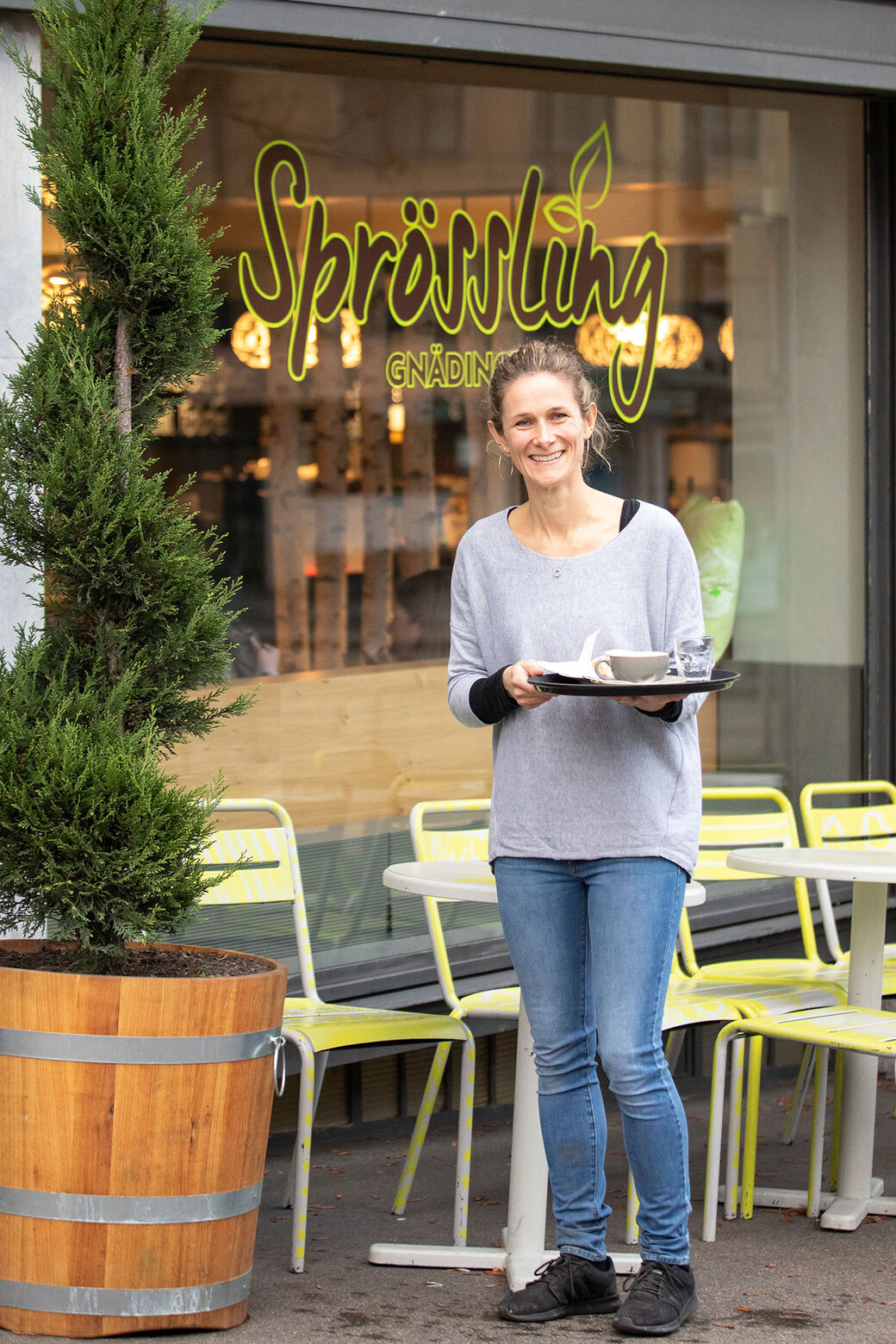 Yasi is not vegan, but she is vegetarian. Her favourite thing at Sprössling is the bean burger. 'I'll never know how people resist eating ten a day! And what could beat the yeast dumplings with custard?' The vegan community, for its part, continues to sing the praises of her egg sandwiches and cream slices. And that suits Yasi just fine. 'Sprössling really is a little offshoot. The café is like my baby,' she says, gesturing to her heart.
Address
Sprössling
Hotzestrasse 65
8006 Zurich
+41 44 534 62 99
Website
Opening hours
Monday to Friday, 7 am – 8 pm
Saturday, 8 am – 6 pm
View posts by interests, or use the proximity search and additional filters.
Try it out
.
Save posts as favourites – simply click on the heart symbol in the upper right corner of the post.