Saus & Braus
Saus & Braus owned by Baba Rüegg has become an institution for fashion and design in the Langstrasse quarter.
Saus & Braus (The Lap of Luxury) on Ankerstrasse was co-founded by Baba Rüegg in 1996. As the name suggests, the shop is home to lots of exclusive labels and niche brands. This exclusivity allows the boutique to compete with major retailers.
When five Zurich women opened Saus & Braus in the mid-nineties, Aussersihl was not a desirable destination for Zurich locals. Creative minds took advantage of cheap rents in the area to establish spaces where they had the freedom to create. According to shop manager Baba Rüegg, Aussersihl has only become a trendy district in recent years – with lots of new cafés and shops opening.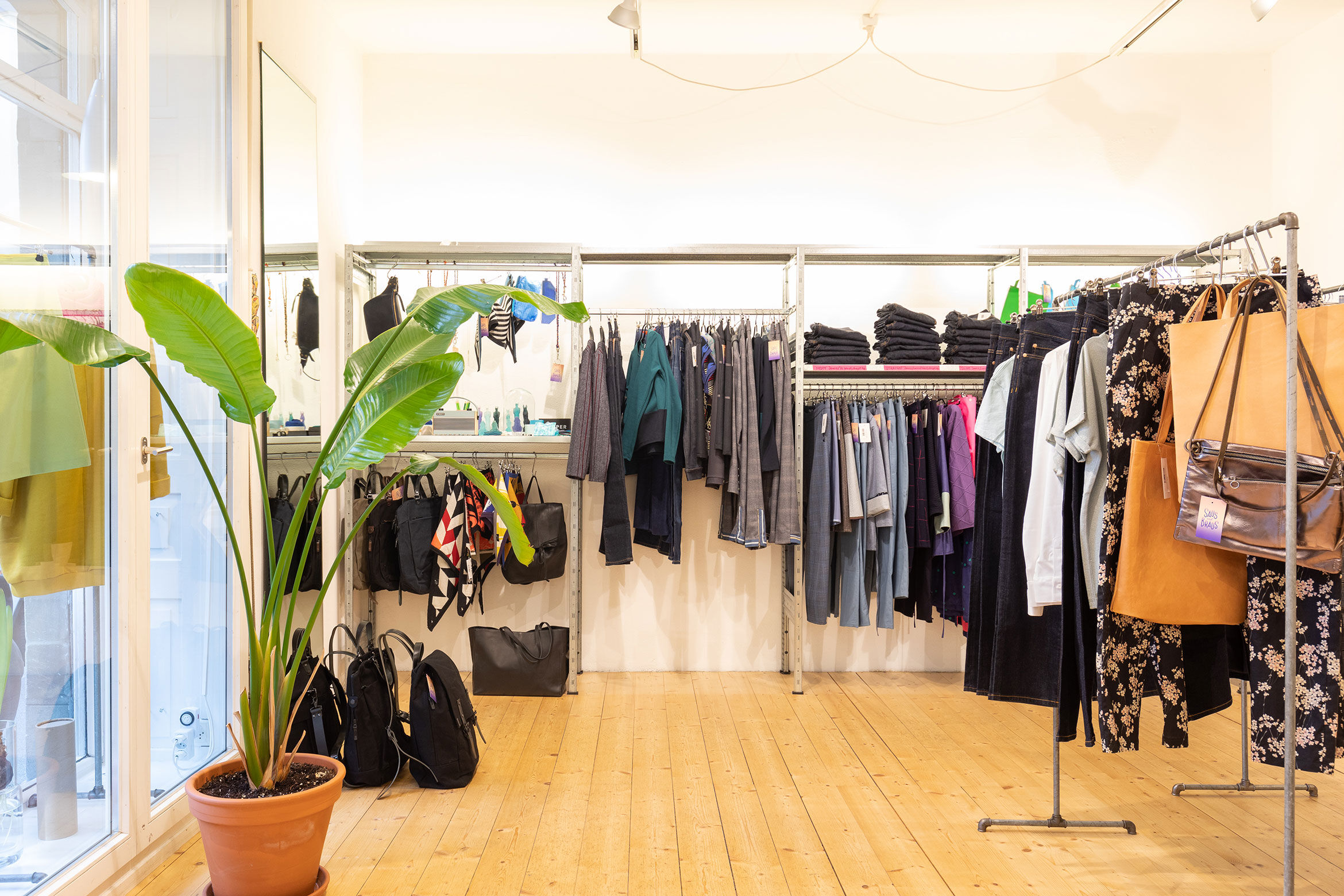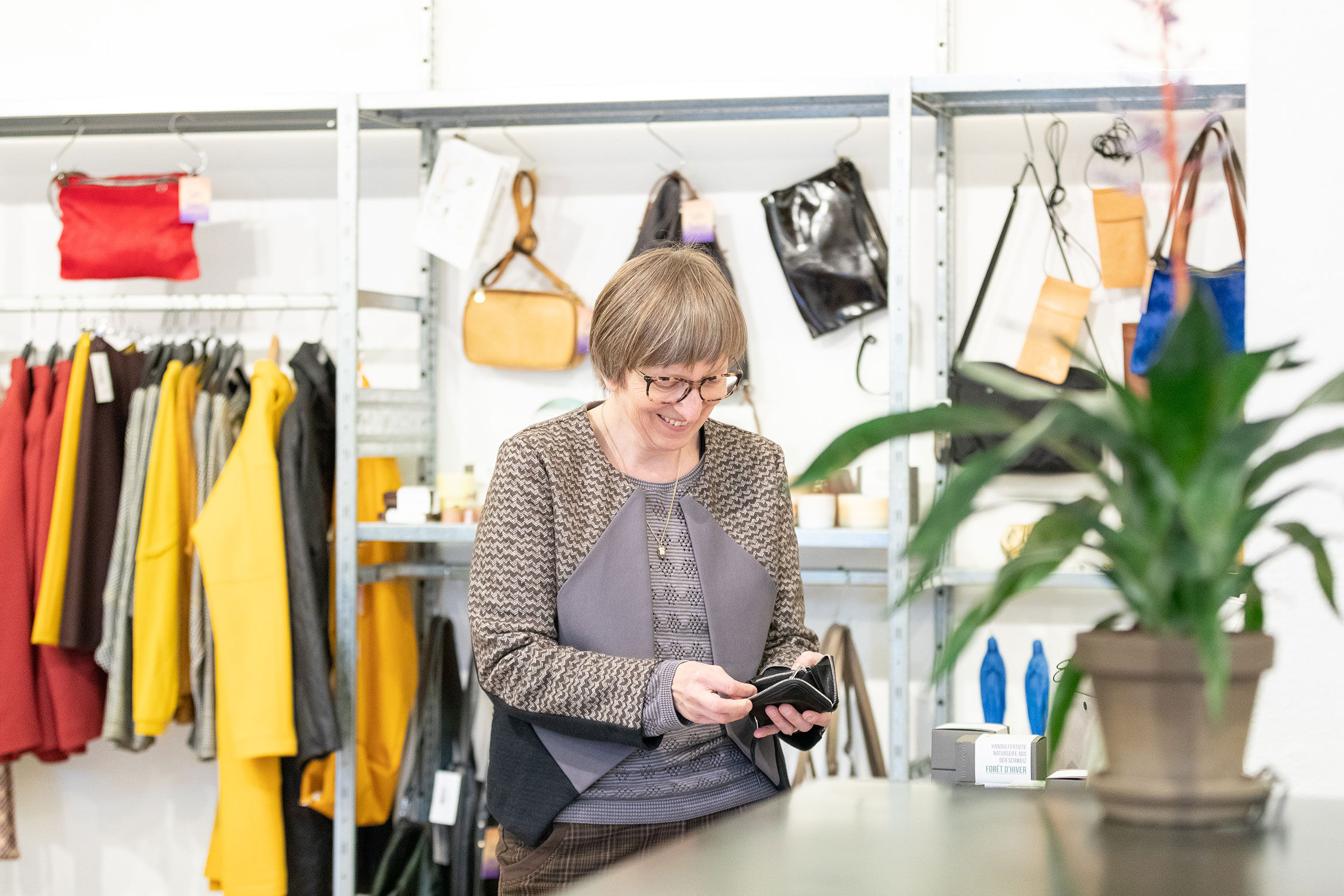 'The shop was an expensive hobby for a long time.'
Baba Rüegg
Baba founded Saus & Braus together with four other women. They all had their own labels. They saw the shop as an opportunity to showcase their products. They refurbished the premises themselves – money was scarce in the early days. None of the founders could be said to be living in the lap of luxury. They all had part-time jobs on the side. 'The shop was an expensive hobby for a long time,' says Baba with a smile.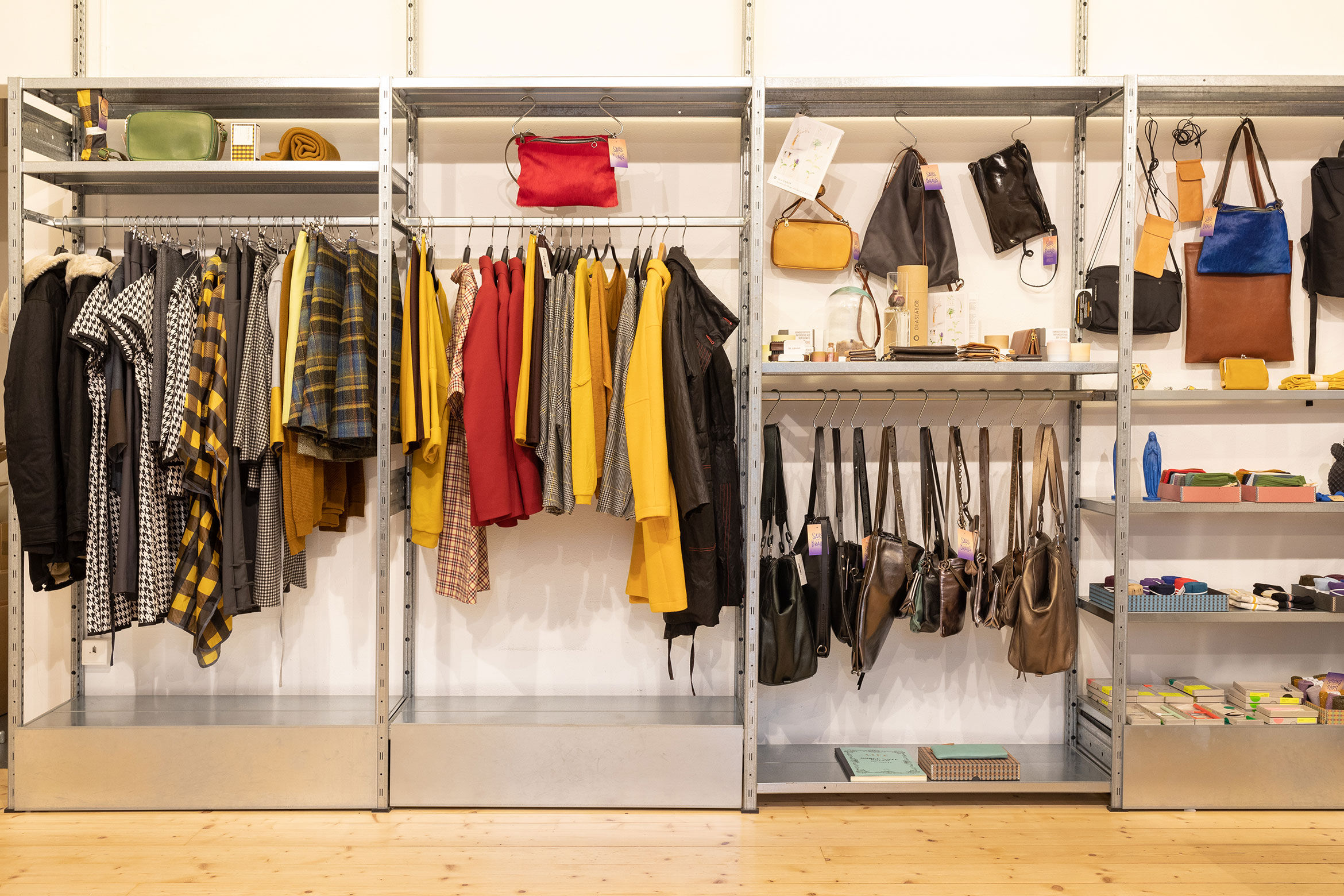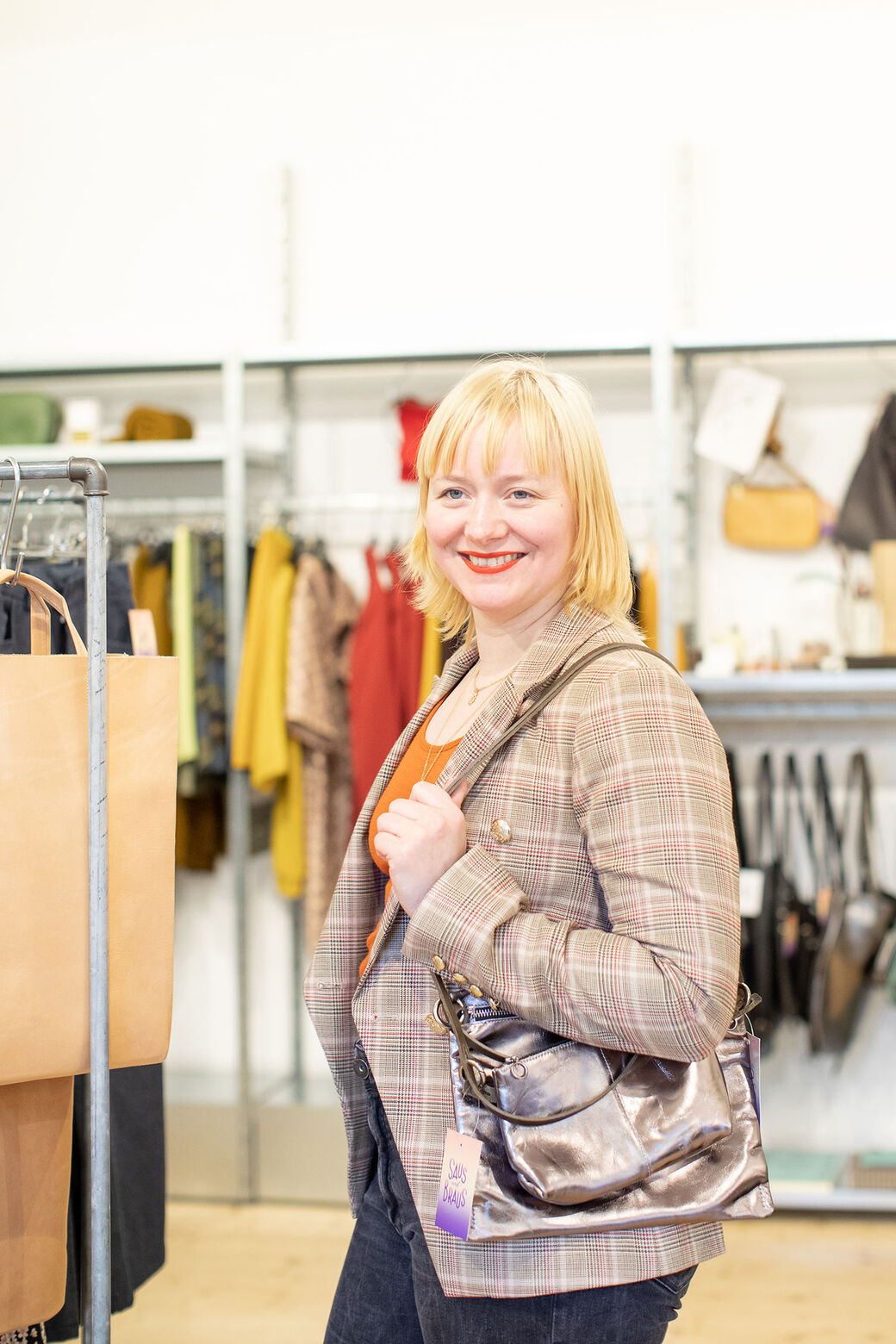 There are lots of easily combinable individual items and accessories.
Saus & Braus sold high-quality products right from the get-go. Baba believes that this means people can enjoy them for longer. But this also means they can be a bit more expensive: some customers save up for a long time to purchase one of the special products on offer. This is also because they love the shop's philosophy: even back in the mid-nineties, sustainability and fair-trade were key issues for Baba.
The Saus & Braus label is also sustainable and fair, which is a key selling point for the store. You can choose from any cut and any material. Baba designs and tailors every item in the workshop underneath the shop. The clothes are sewn by her neighbours in the Zurich highlands.
Baba can unveil new designs every week. If a particular fabric has run out, it is replaced by a new one. With their own label items, a maximum of ten of the same pieces are sold. 'They are almost unique,' says Baba. Very few customers buy entire outfits from Saus & Braus. They are more likely to choose individual pieces to freshen up their wardrobe.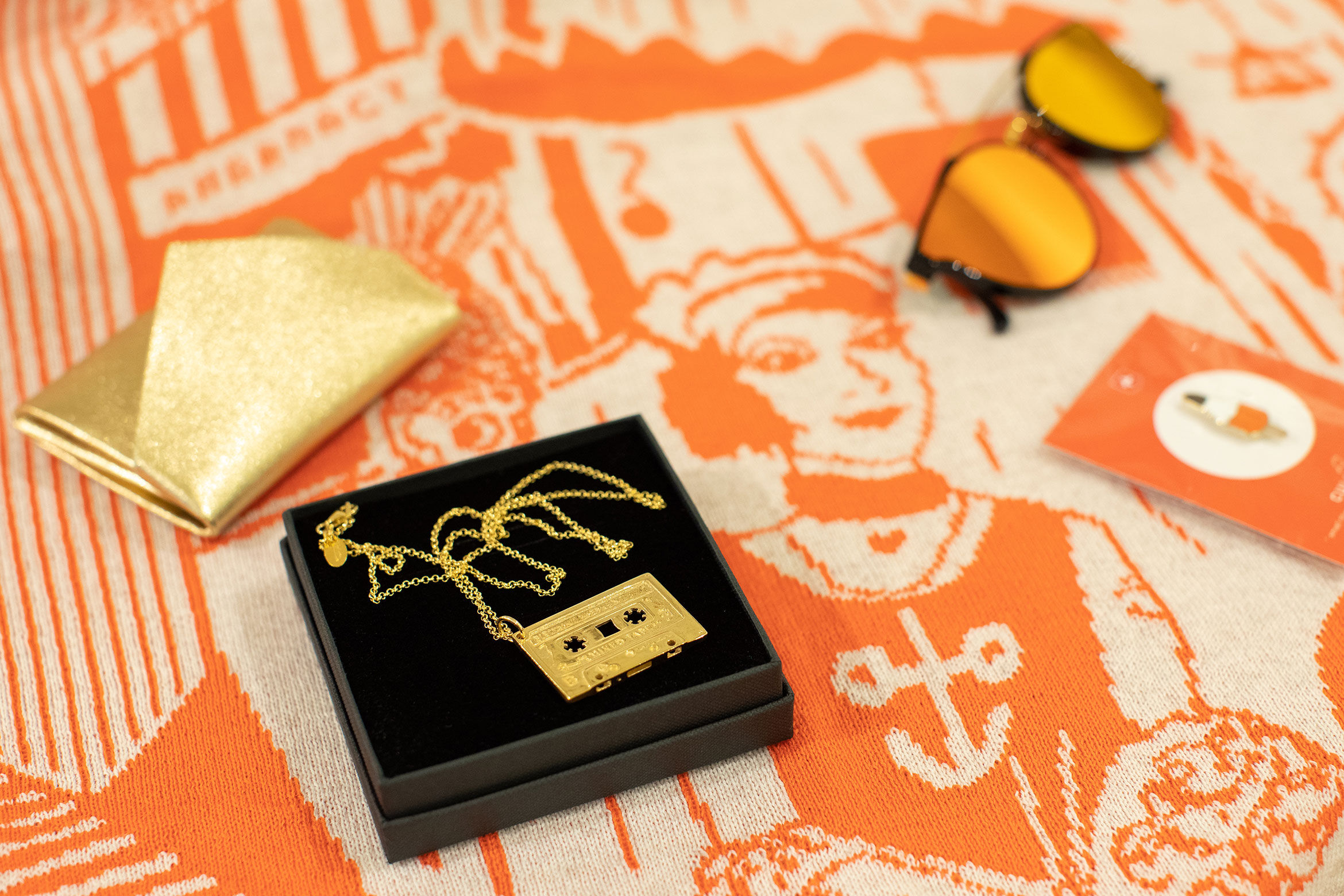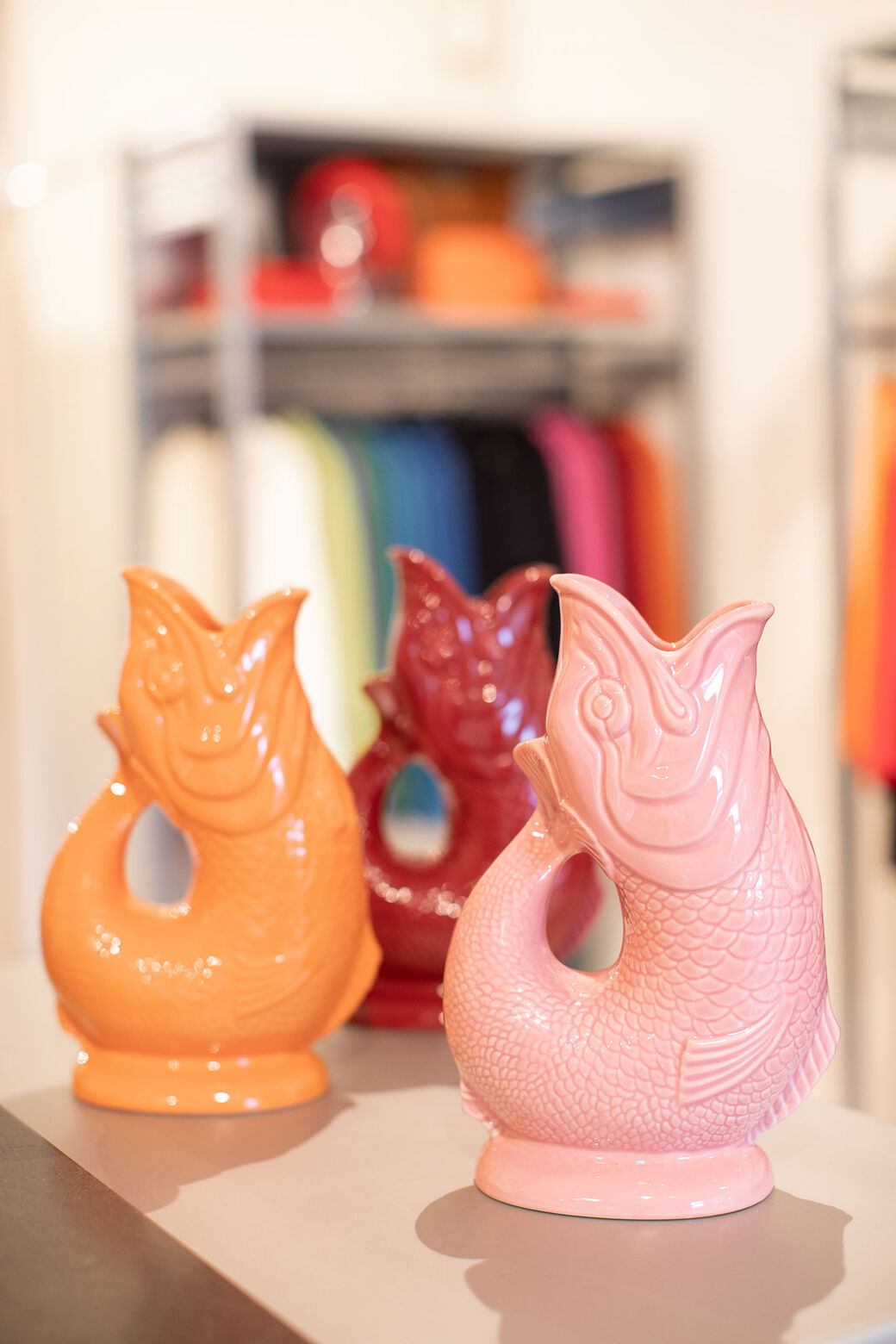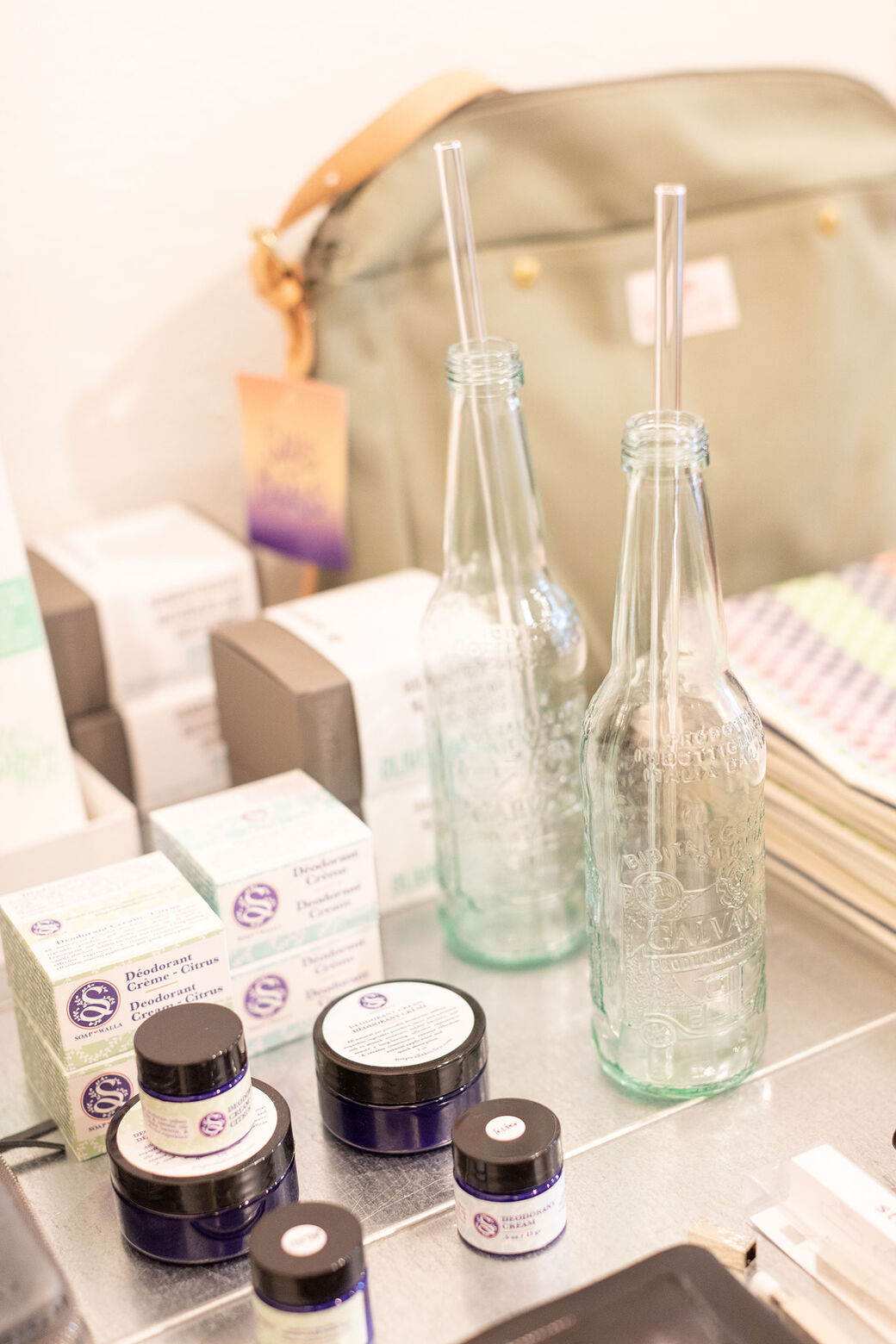 This is why there are lots of bright, easily combinable individual items and accessories; bags, purses and backpacks from Bag'n'Noun, for example, or from Baggy Port, a small Japanese manufacturer. Other labels include Ina Kent, which produces high-quality leather bags. Or Electronic Sheep, which creates unique knitted scarves and jumpers. 'Thinx' menstruation underwear from the United States is an exclusive at the shop. Saus & Braus is the only place in Switzerland where fans of zero waste can buy this product.
Saus & Braus has also sold children's clothing and toys for some years now.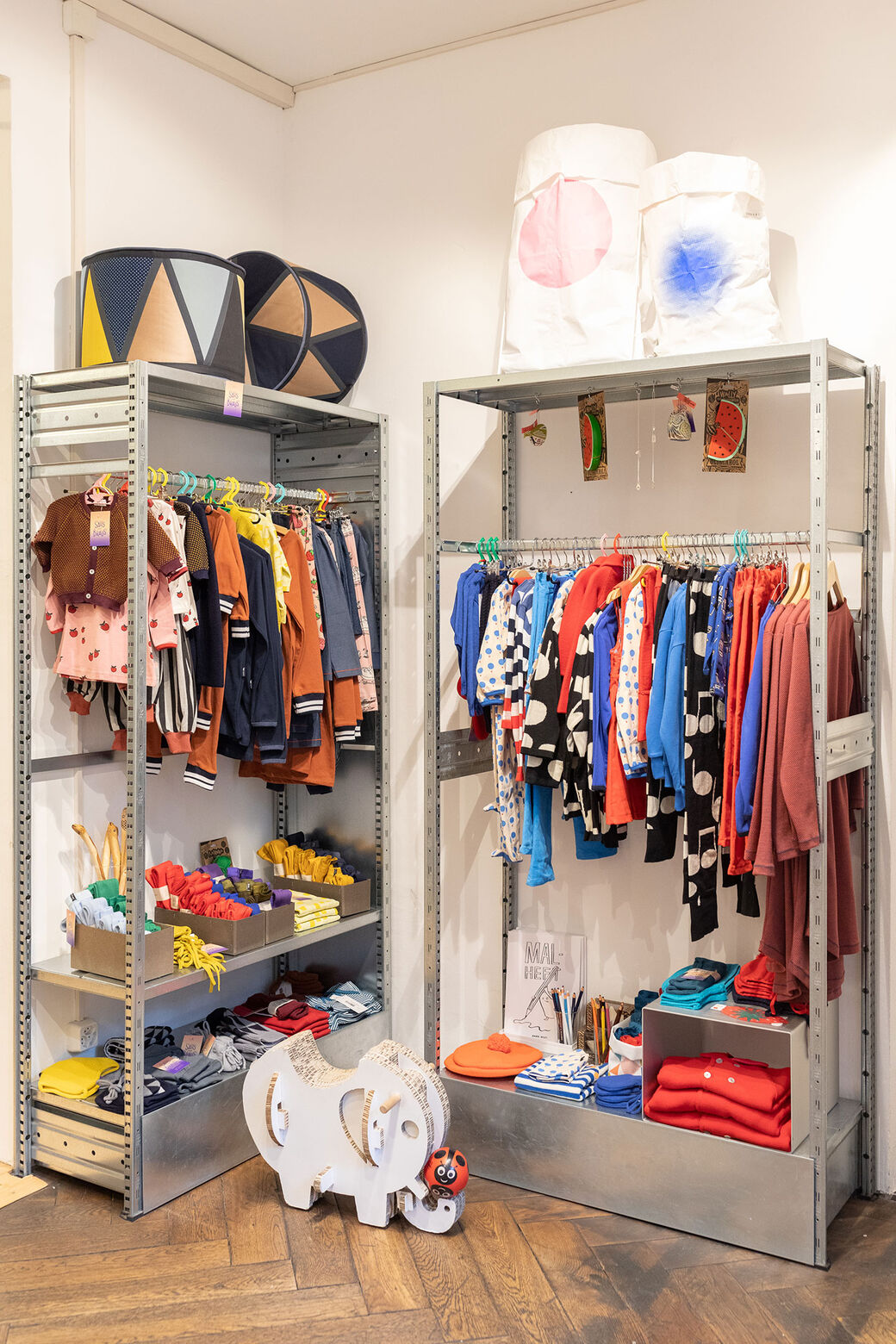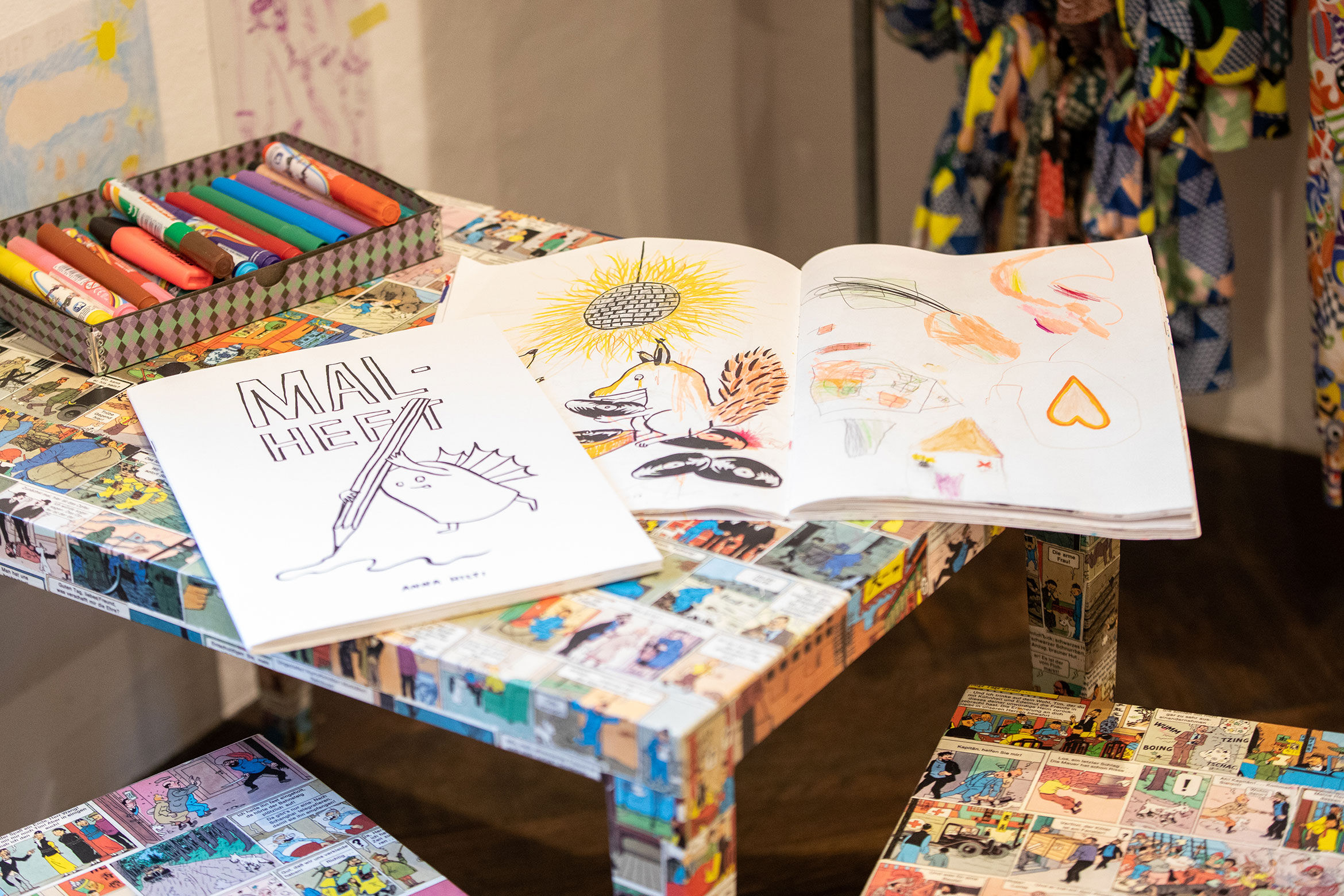 As well as items from their own label, unique pieces and bags, this attractive shop offers exquisite necklaces and sunglasses. There are also household items, such as special soaps, straws made of glass and woven tea towels. And glossy, colourful ceramic fish jugs that bubble as they pour water.
Saus & Braus has also sold children's clothing and toys for some years now. There are glasses full of pencils and a colouring book on a little table. The colouring book is another exclusive. It was created by a friend of the store, illustrator Anna Hilti.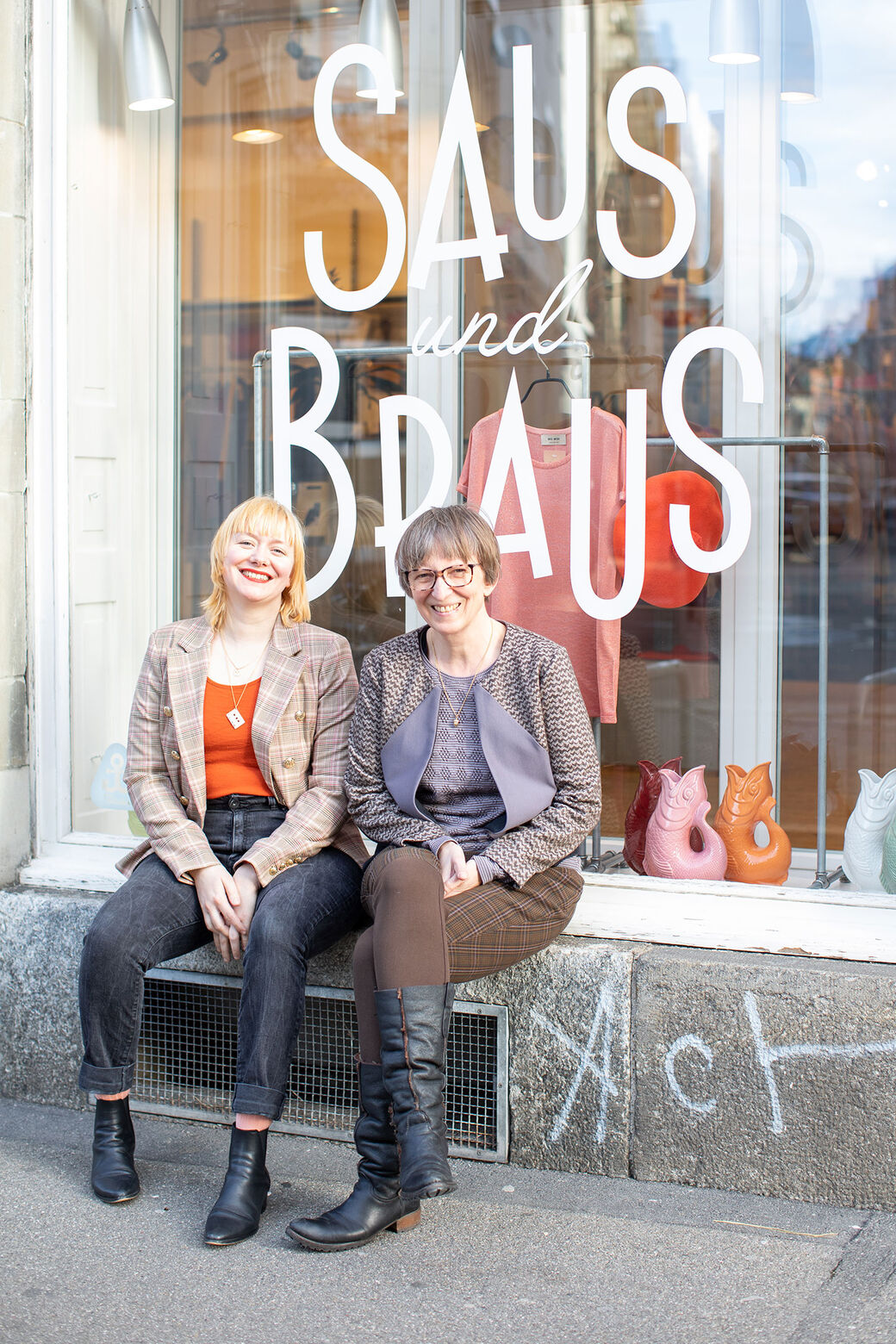 'Saus' is now a family business. Baba thinks her daughter Julia will be running the shop in the future. Julia has built an online shop and launched a newsletter. Artist and photographer friends help with the staging of the products. Instagram professionals make sure that the world gets to see them. Julia has also influenced the way products are displayed in the shop. Thanks to her, a new generation is discovering Saus & Braus.
Address
Saus & Braus
Ankerstrasse 14
8004 Zurich
+41 44 242 23 11
Website
Opening hours
Tuesday to Friday, 11 am – 6:30 pm
Saturday, 11 am – 5 pm
View posts by interests, or use the proximity search and additional filters.
Try it out
.
Save posts as favourites – simply click on the heart symbol in the upper right corner of the post.