Si o No
In the nineties it was almost torn down, but now the Si o No has been around for over 20 years. Philipp Rohner has been the owner for nearly as long.
In the mid-nineties, a triangle of buildings was due for demolition at the point where Ankerstrasse begins and Wiedikon ends. Local residents protested – and won. And what is squeezed into the point of the triangle? Si o No, a café and bistro run by Philipp Rohner. It's hard to imagine that this peaceful place used to be a butcher's shop. Unless you know something about beautiful floors.
Three streets form a triangle that holds around a dozen buildings. Back in the nineties, these old buildings were due for demolition as part of a plan to revitalise this neighbourhood on the border between district 4 and Wiedikon. But local residents protested – and won. A building cooperative was set up in 1996 and, just two years later, a bar was built in the point of the triangle where Ankerstrasse and Zweierstrasse meet: the Si o No. 'I knew the previous owner because he worked with me before the changeover,' recalls Philipp Rohner.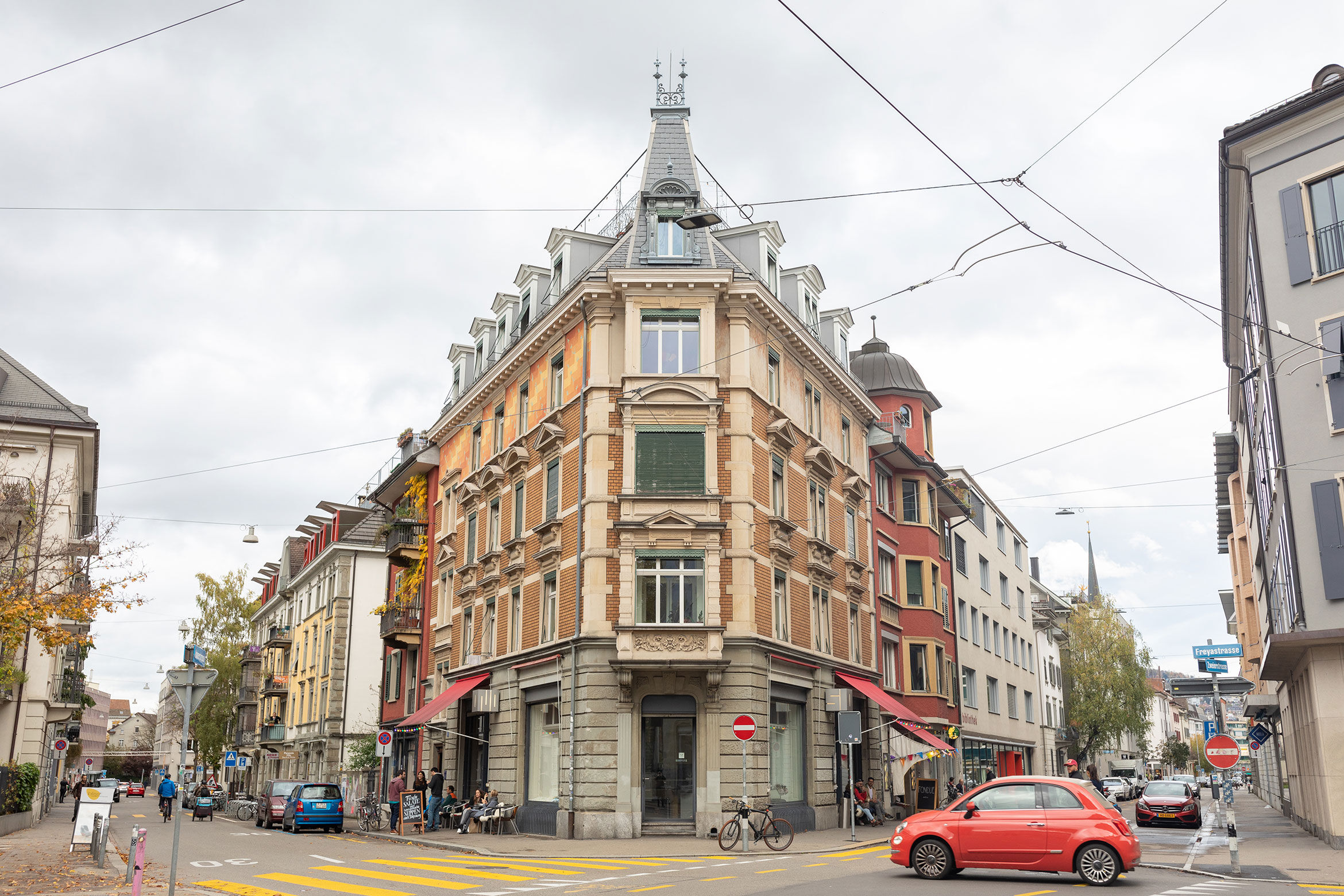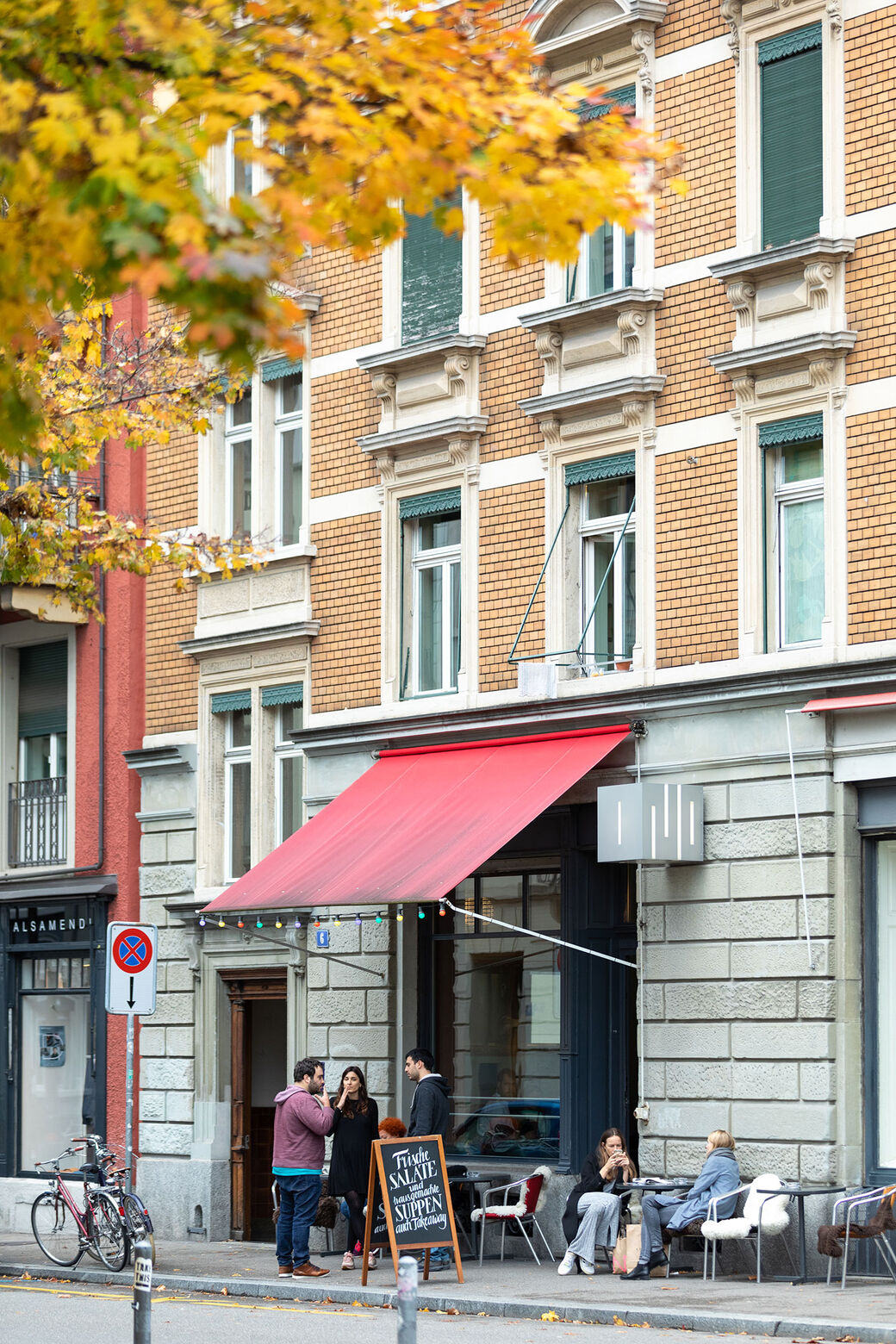 Around a year later, the current owner of the Si o No got involved in setting up the bar. It was created from an old butcher's shop, but the matt turquoise walls and wooden interiors provide little hint of its former function. Philipp says: 'The floor is original and has a preservation order.' Glancing down, it's clear that this floor with its intricate, brightly coloured patterns can't possibly be of recent vintage. The floor is featured on one of the free postcards that you can pick up in the bar.
The bar was created from an old butcher's shop.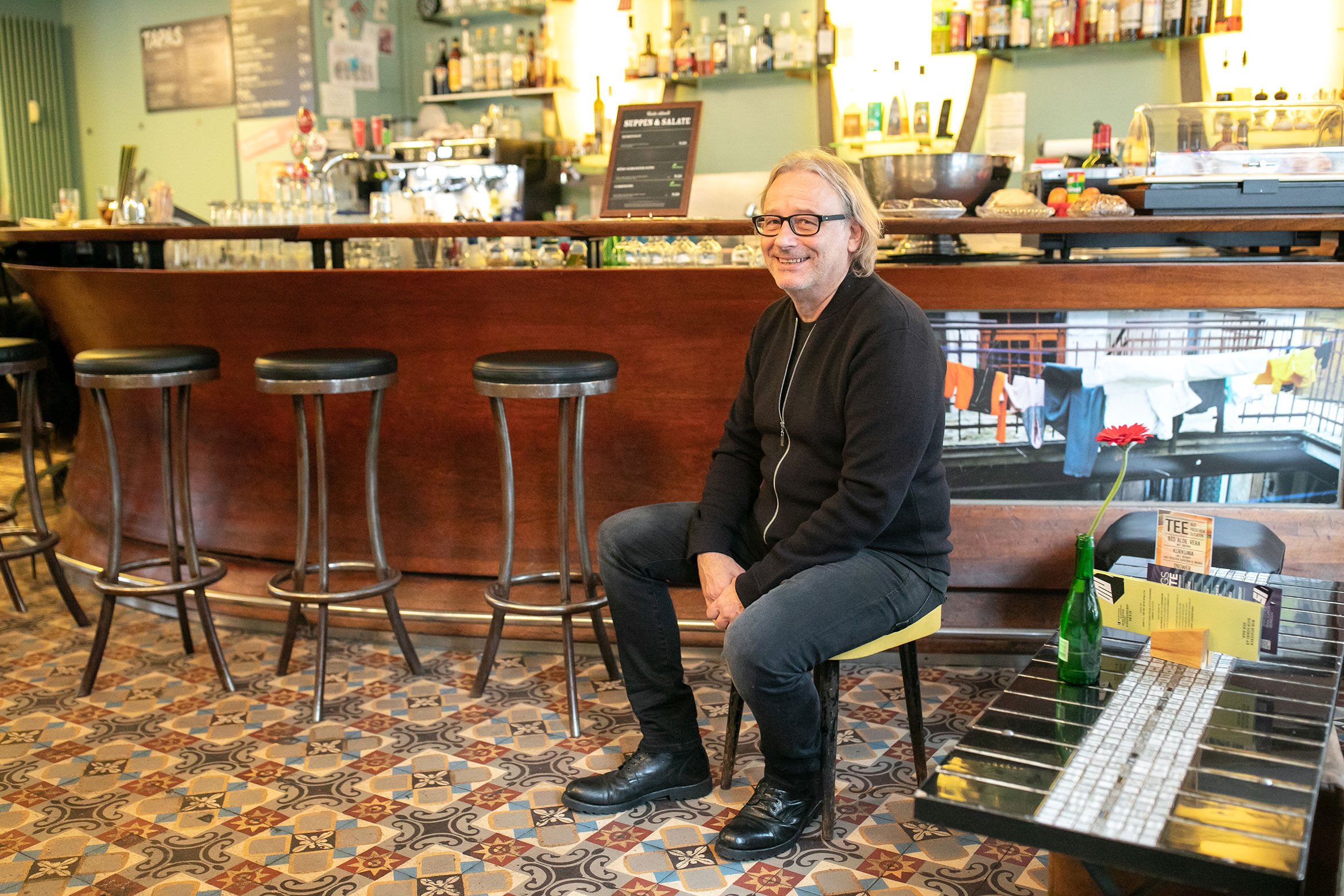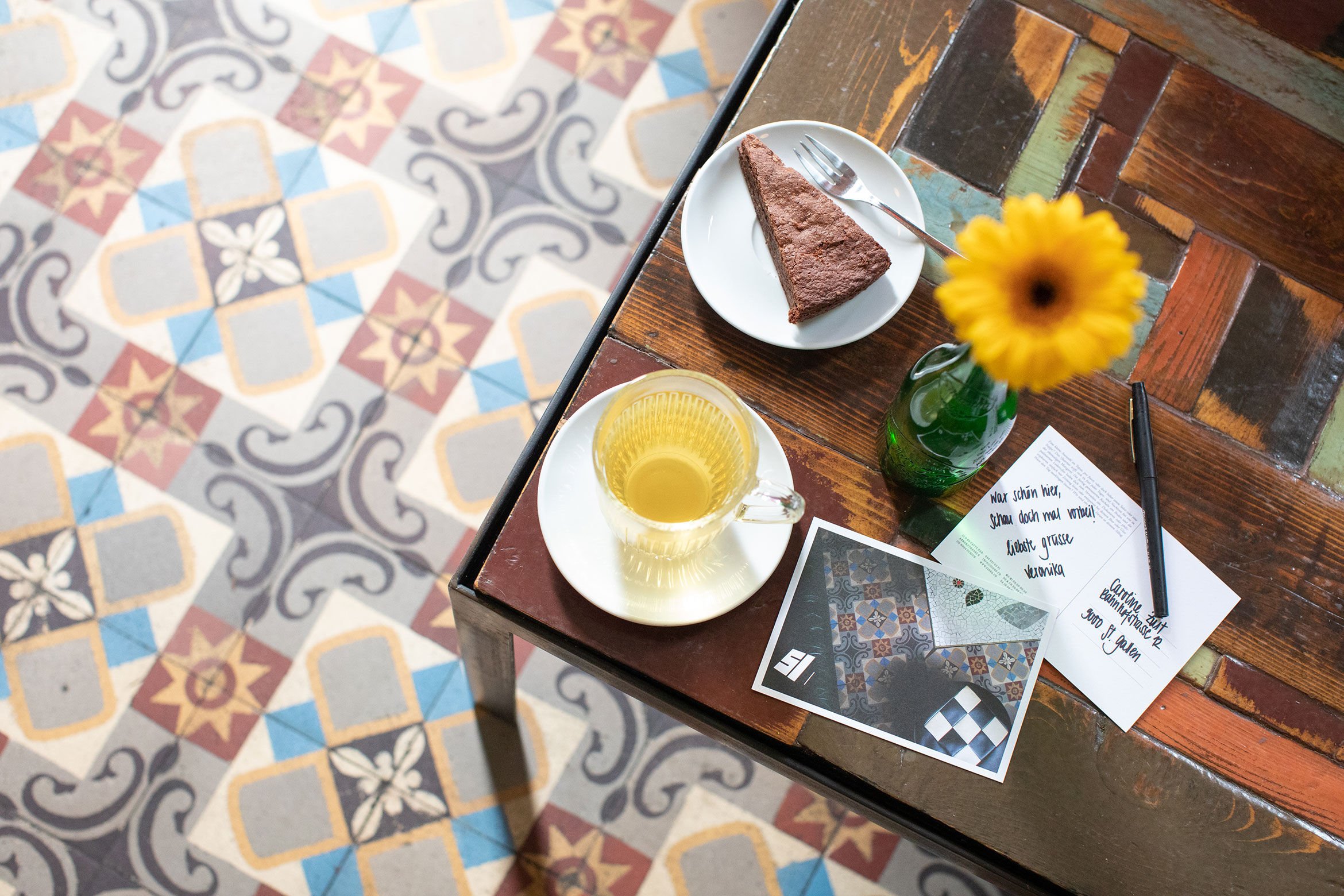 The floor isn't the only thing that has been retained at the Si o No. Philipp Rohner decided to keep the name, and most of his ten-strong team have worked here for years, some for more than a decade. But he has updated the food and drinks menu, serving tapas in the evening, and salads and soups at lunchtime. Philipp cooks the lunchtime food himself, which is where the 1990s cooperative makes a reappearance. The soup served at the Si o No is cooked in the shared kitchen in the inner courtyard: 'I spend one or two afternoons a week making 60 to 80 litres of soup,' he says. His favourite part of the job? Trying out new things.
What began as a bar is now a versatile café and bistro. Morning coffee starts at nine, followed by lunch, then in the evenings Si o No becomes a bar again. 'It's quite possible that some of our regulars have never met because they come in at different times of day,' muses Philipp.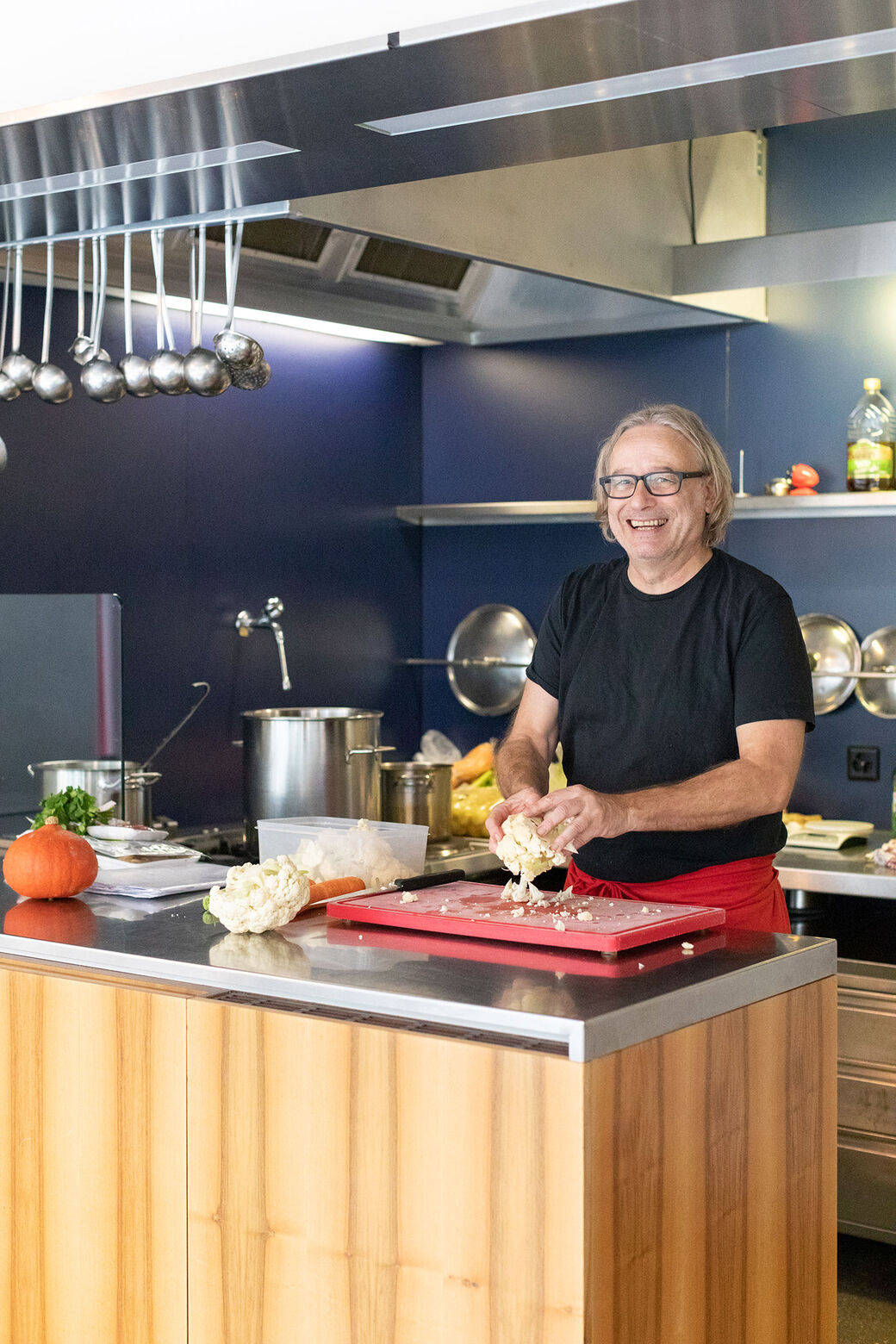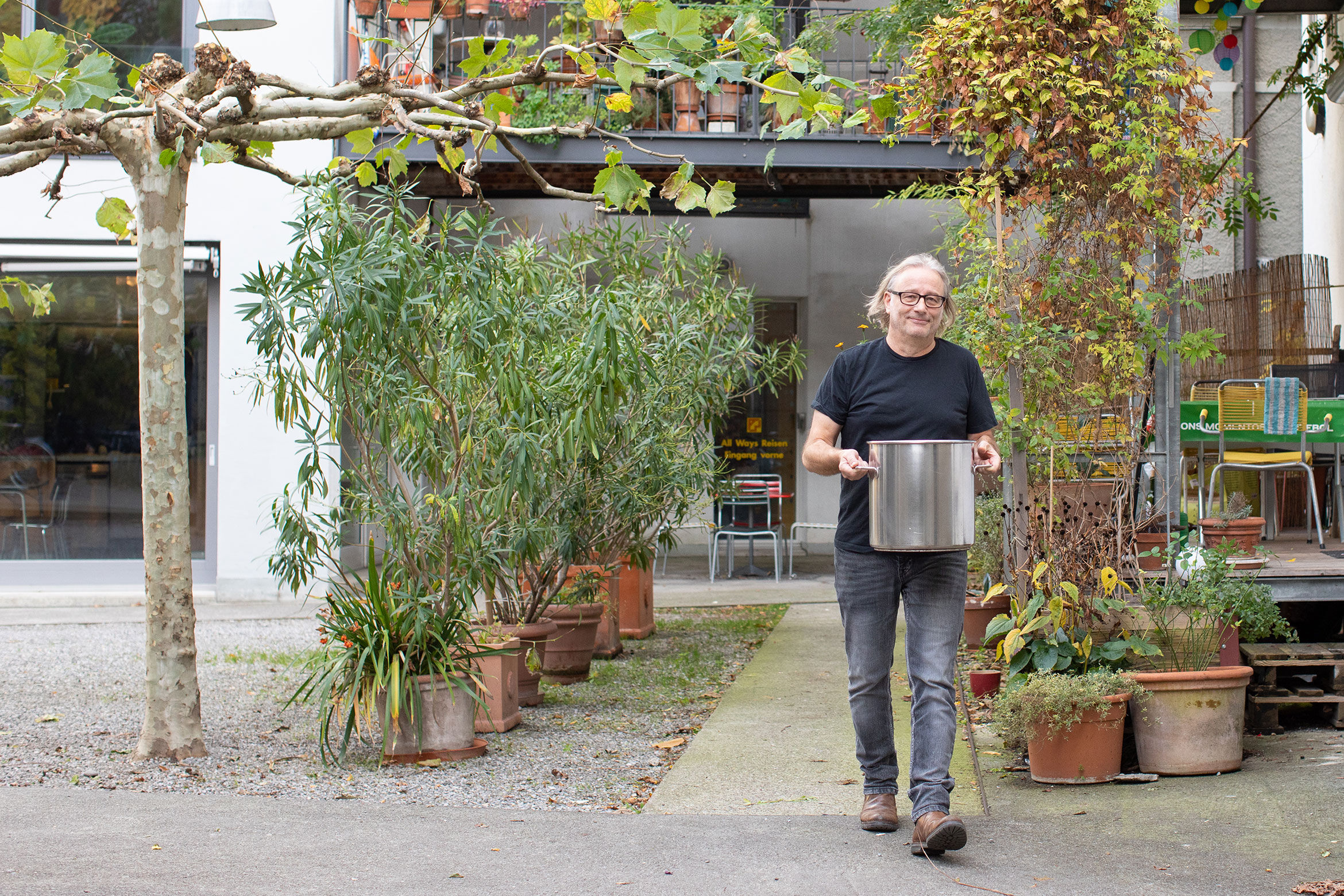 Over the last few years, he and local singer Sonix have been organising live music events. Musicians from Zurich and the region play at the bar once a month on Sunday afternoons. And every year, hundreds of people flock to attend the Si o No's open-air concert.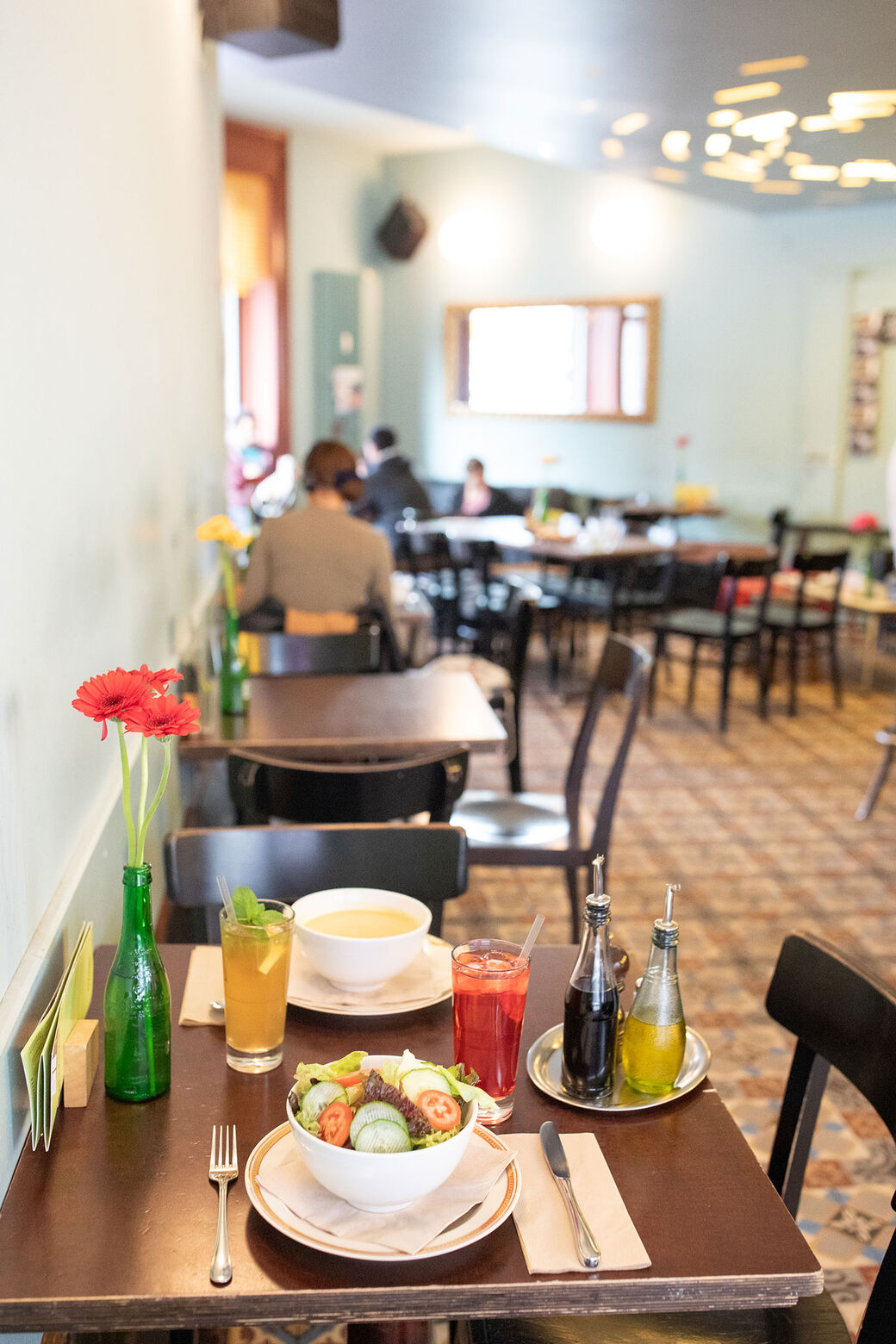 Apart from its Sunday concerts, beautiful butcher's shop floor and history of protest, there is another characteristic that makes the Si o No different from other cafés. Its position between Zweierstrasse and Ankerstrasse means that it has two entrances. So if you happen to get lost at the point where district 4 turns into Wiedikon, you still have two chances of finding the Si o No.
Address
Si o No
Ankerstrasse 6
8004 Zurich
+41 44 241 03 01
Website
Opening hours
Monday to Wednesday, 9 am – 12:30 am
Thursday and Friday, 9 am – 2 am
Saturday, 10 am – 2 am
Sunday 10 am – midnight
Info
There is live music on the first Sunday of every month.
View posts by interests, or use the proximity search and additional filters.
Try it out
.
Save posts as favourites – simply click on the heart symbol in the upper right corner of the post.