Raum Reolon
Robine Reolon is passionate about interior design. The Zurich native works as an interior designer and runs her own furniture shop.
Robine Reolon brings her wealth of experience in interior design to private residences, offices and restaurants. She also delights her customers with her interior design shop in Seefeld.
Exclusive sofas, inviting beds, chairs with velvet covers and thick rugs. Monkey-shaped lamps and swan-print wallpaper; shelves brimming with cushions, tableware and candlesticks. In Zurich, Raum Reolon is a magnet for lovers of interior design.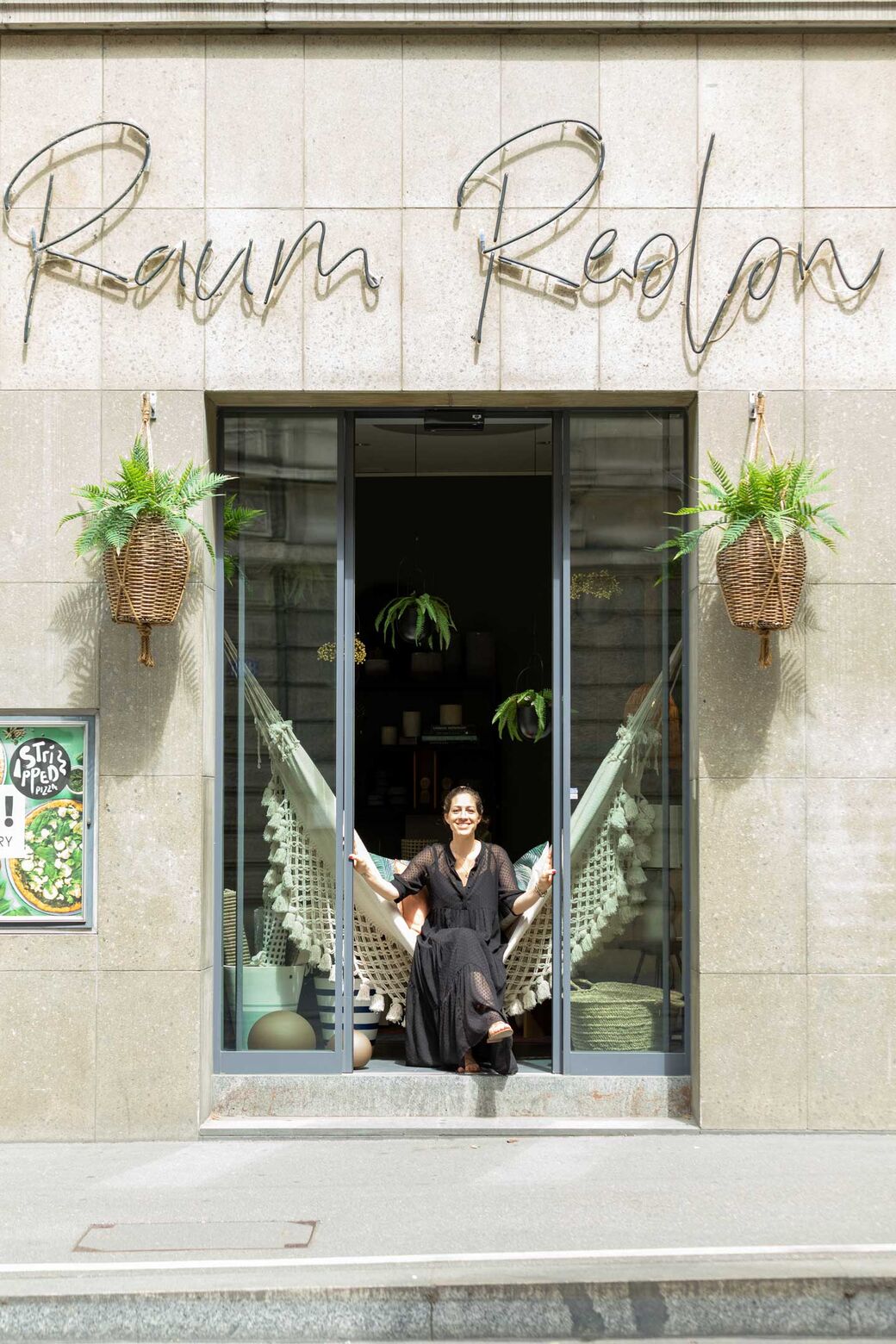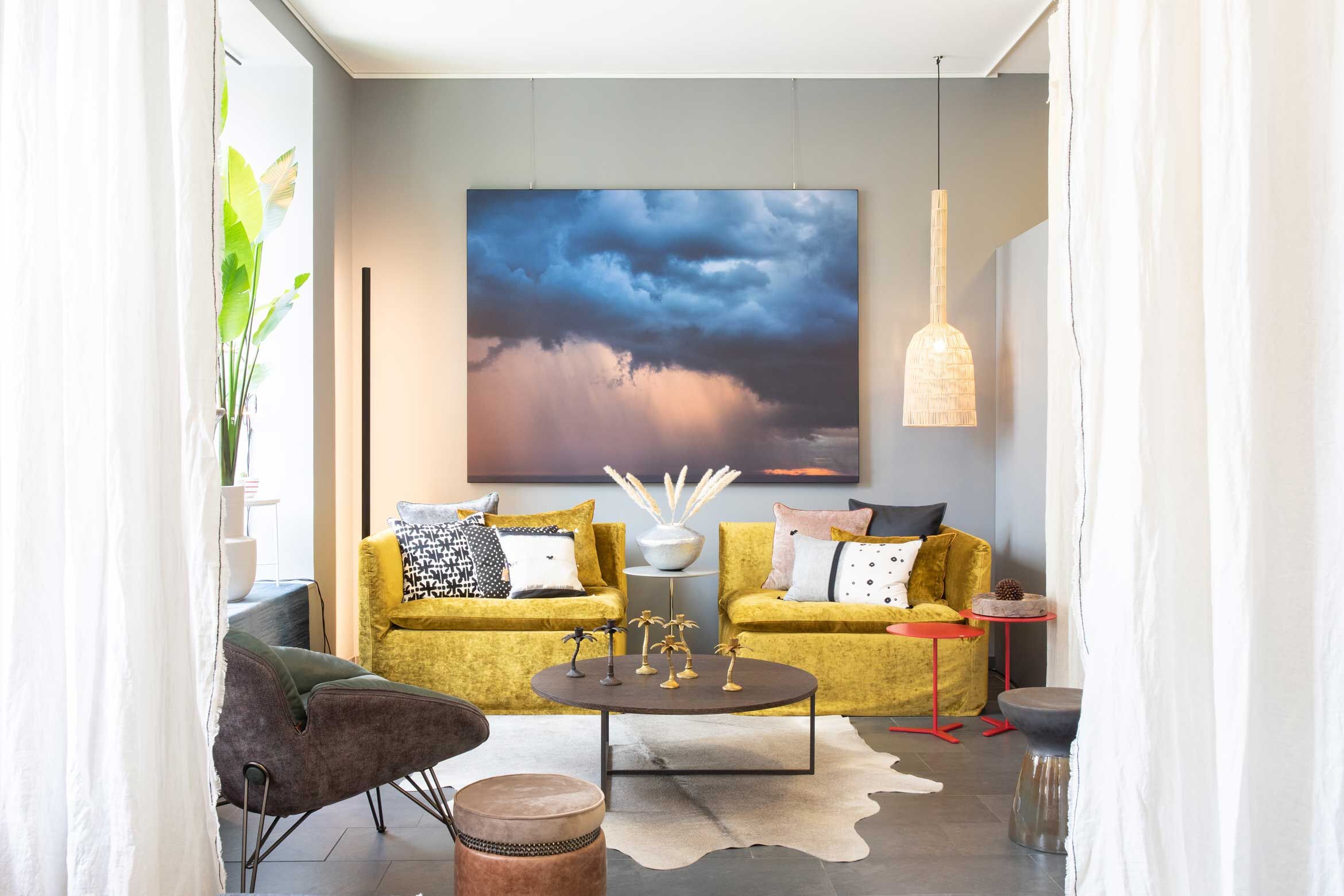 Robine Reolon always dreamt of having her own furniture store.
Robine Reolon opened her shop in the summer of 2017. Before that, she worked as an interior designer for other shops but says: 'I always wanted to be my own boss.' She always had a desire to run her own shop – even if it wasn't always obvious. 'But, looking back, there were lots of small signs that I would have my own shop one day.' Over the years, she had jotted down a list of potential shop names.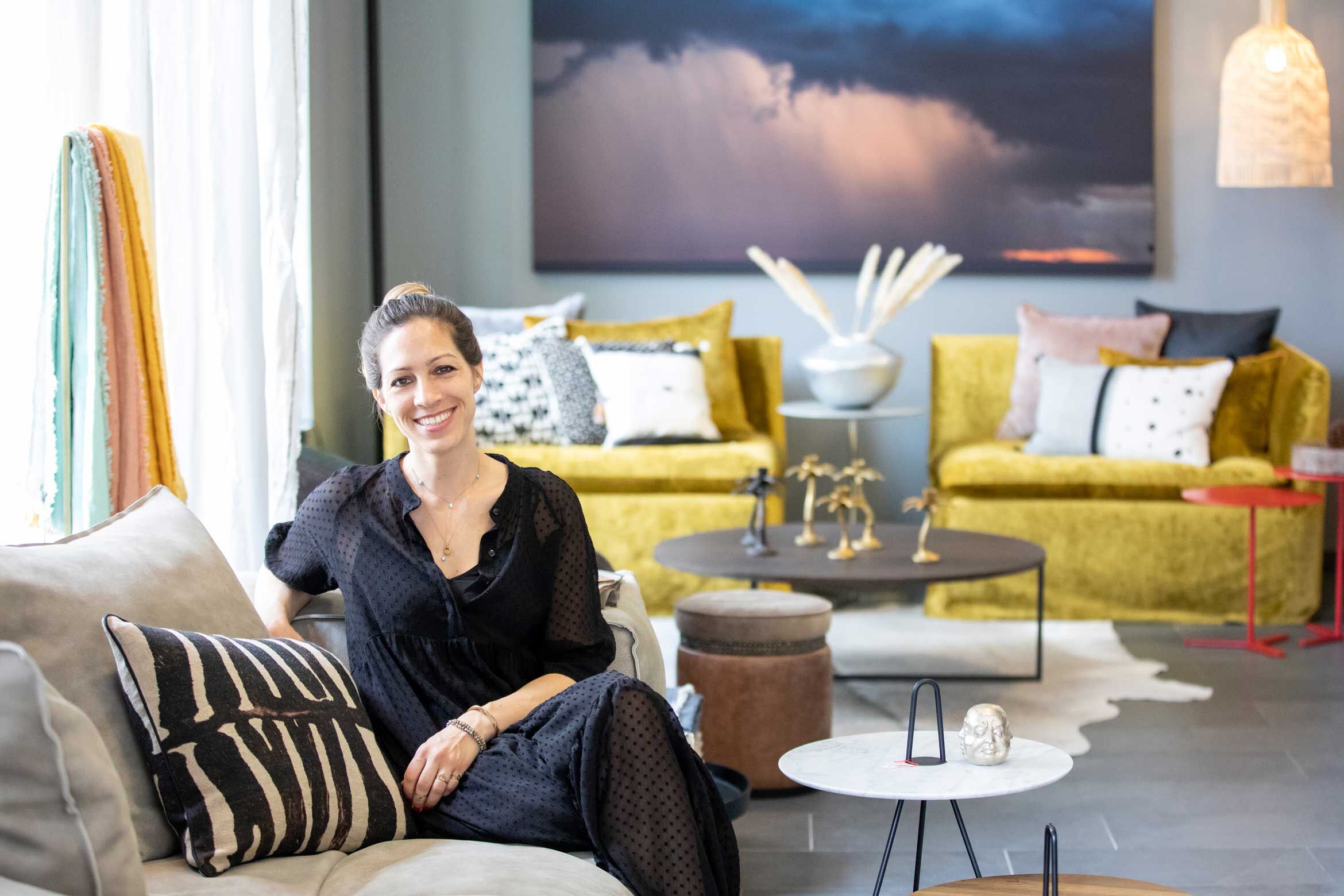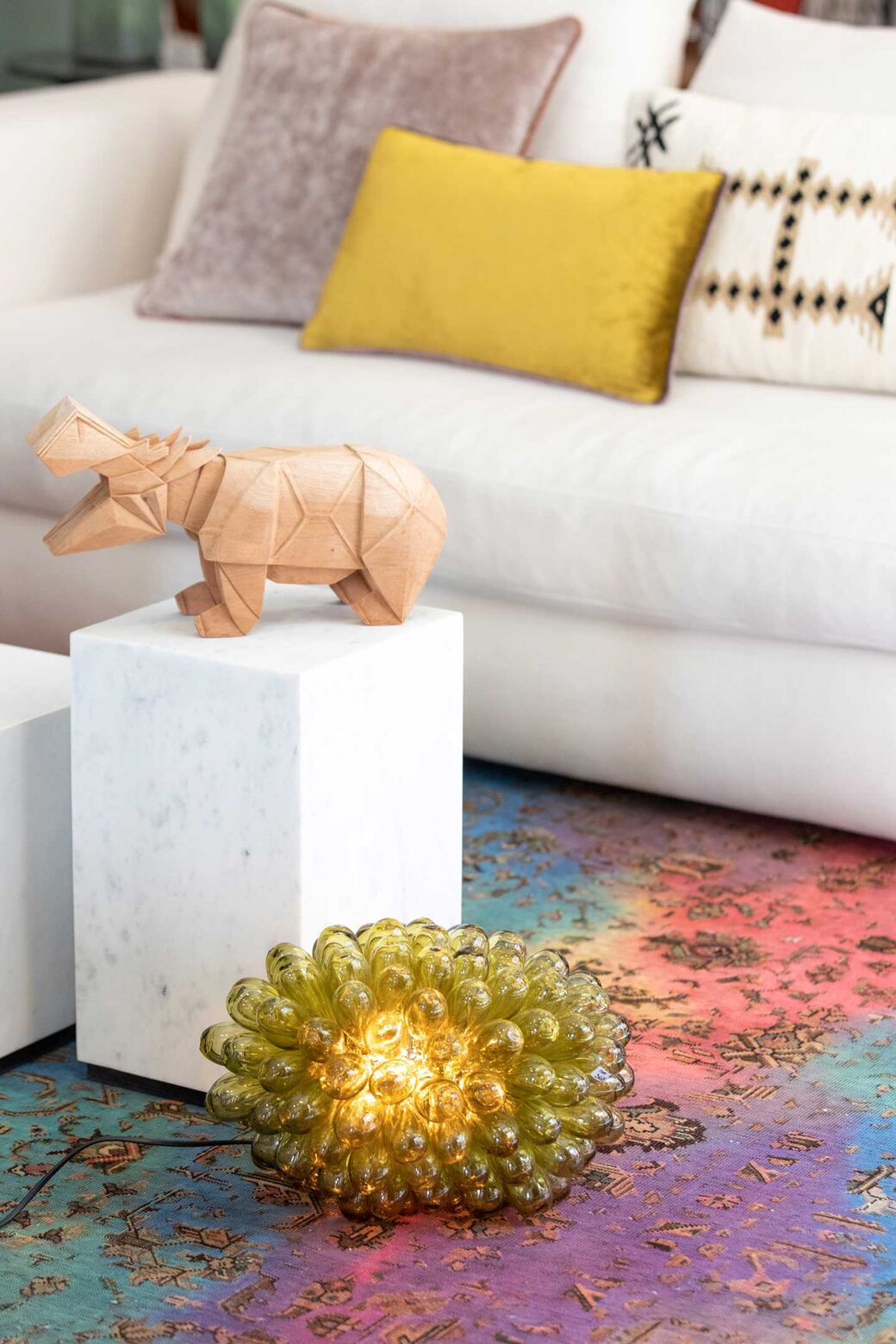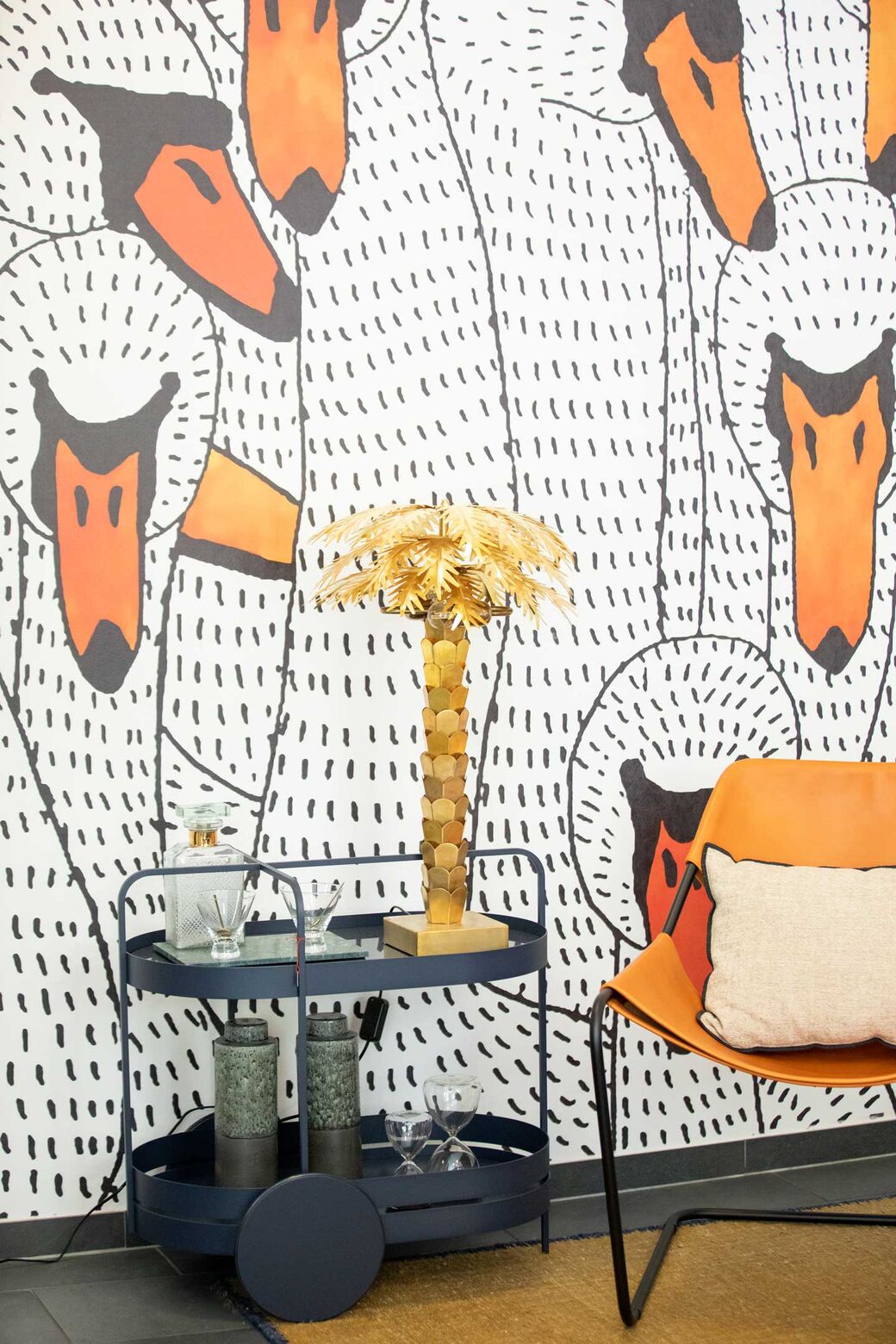 Robine saw the current shop premises advertised online, but there were no photos and no address. 'Thank goodness,' says Robine, 'otherwise I'd have had even more competition!' The interior designer managed to win over the owner with her ideas for the store: 'Raum Reolon is a furniture store, not a concept store,' she stresses. Robine's fascination with furniture began when she was a teenager. She loves the great design classics. But at Raum Reolon, Robine is more interested in new discoveries – often selling products by young Swiss designers.
'I want to keep surprising my customers,' says Robine. She also likes the personal touch: 'It gives my customers confidence.' Many of them live in the same neighbourhood as Robine. She grew up around Römerhof and has lived near Kreuzplatz for the last few years. 'My shop is just five minutes away by bike,' she says. That's handy when deliveries arrive earlier than planned.
'I want to keep surprising my customers.'
Robine Reolon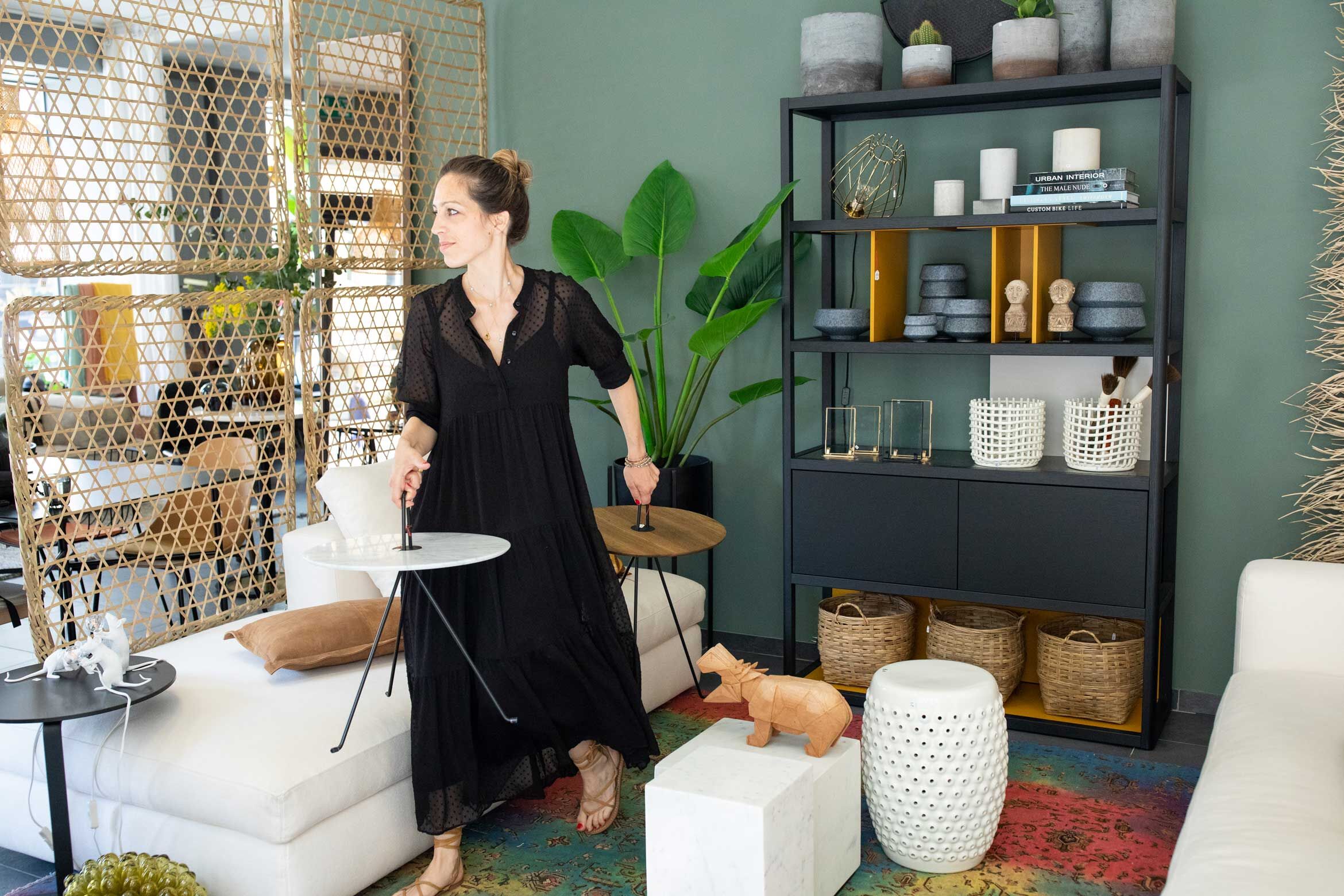 As an interior designer, Robine works on offices, shops and private residences. 'Of course I also notice common furnishing mistakes,' she says. 'For example, a lot of people hang their pictures too high.' Depending on the client, Robine chooses everything from tables to vases. 'Particularly when I'm working on apartments and houses, I get to know my clients very well,' she says.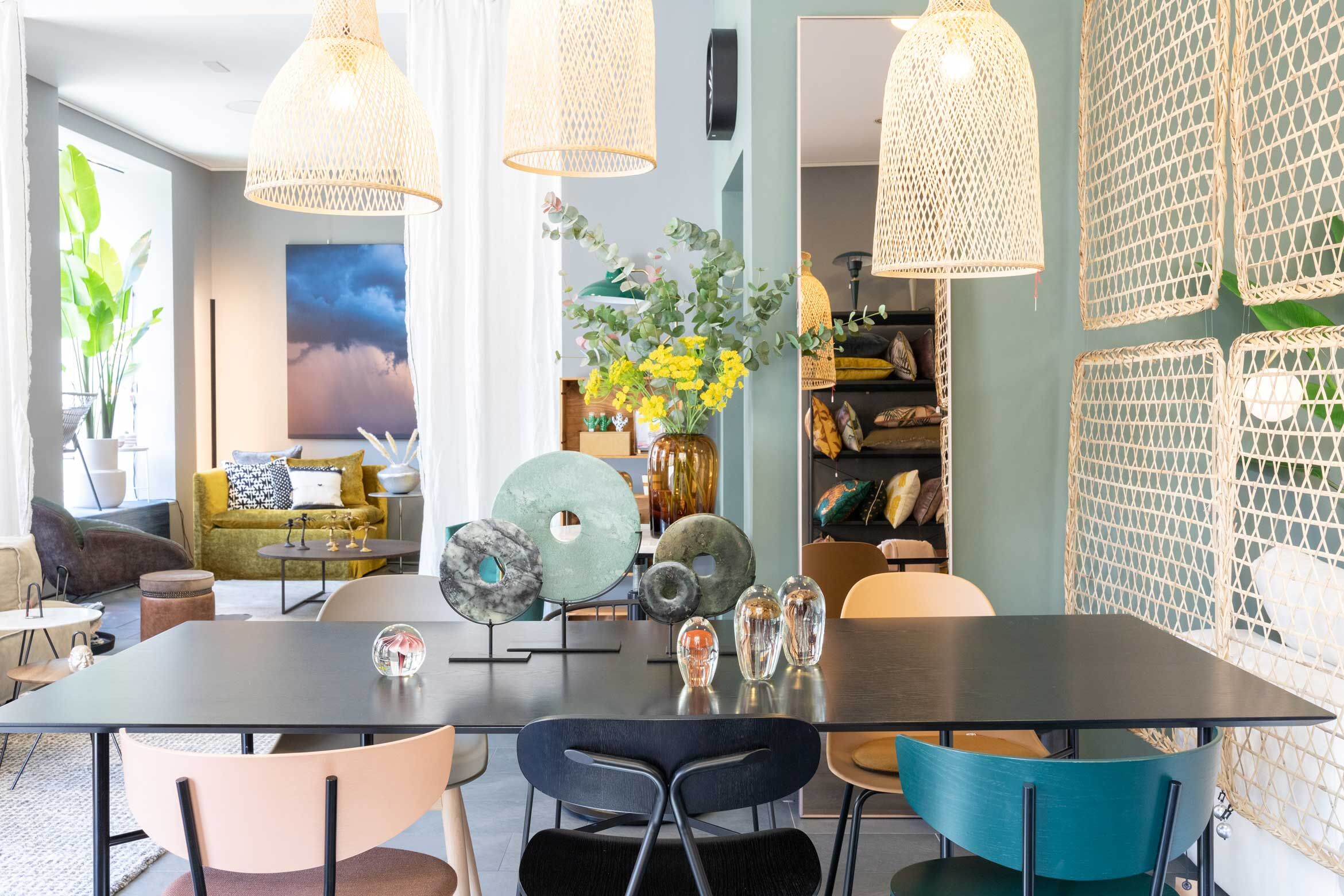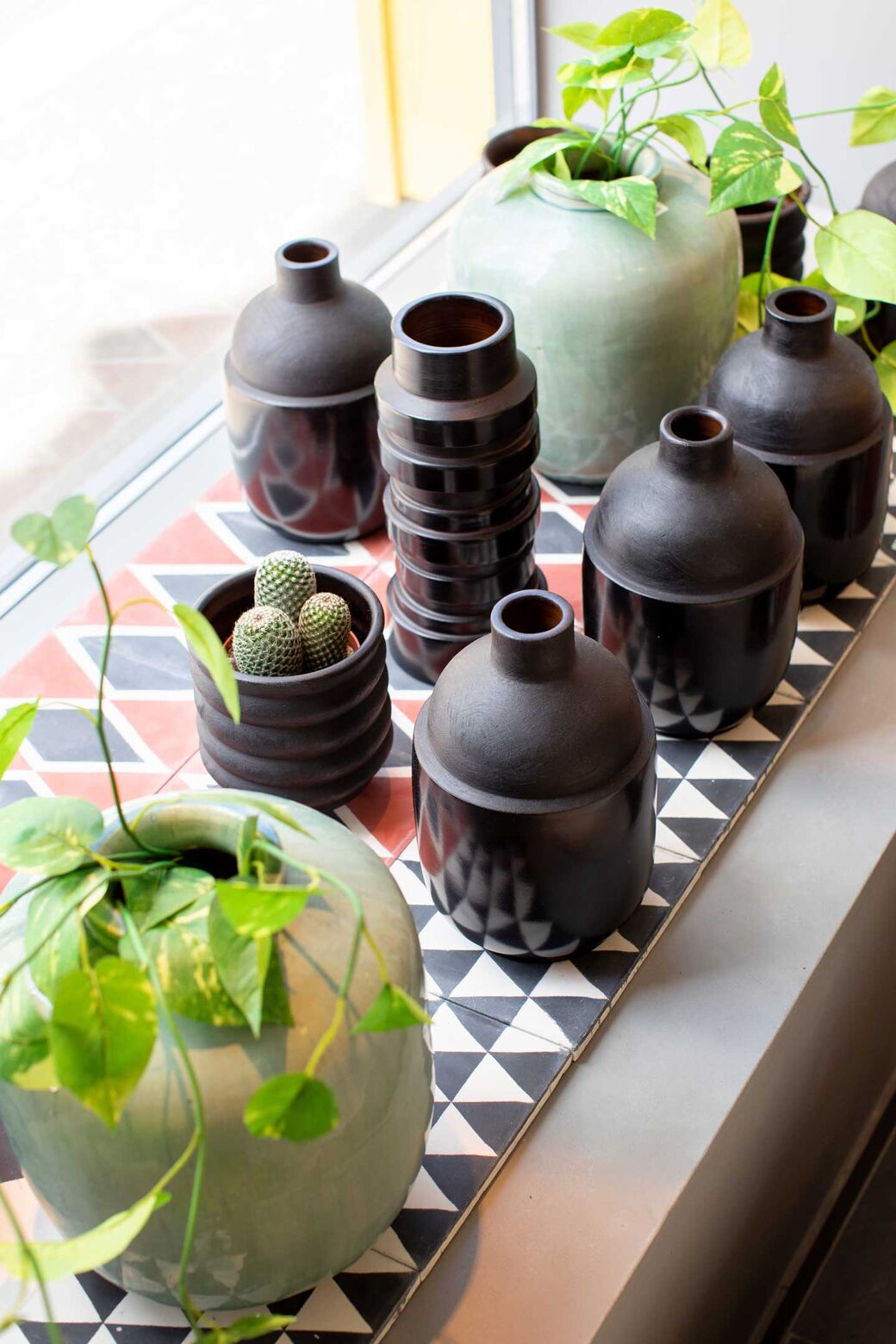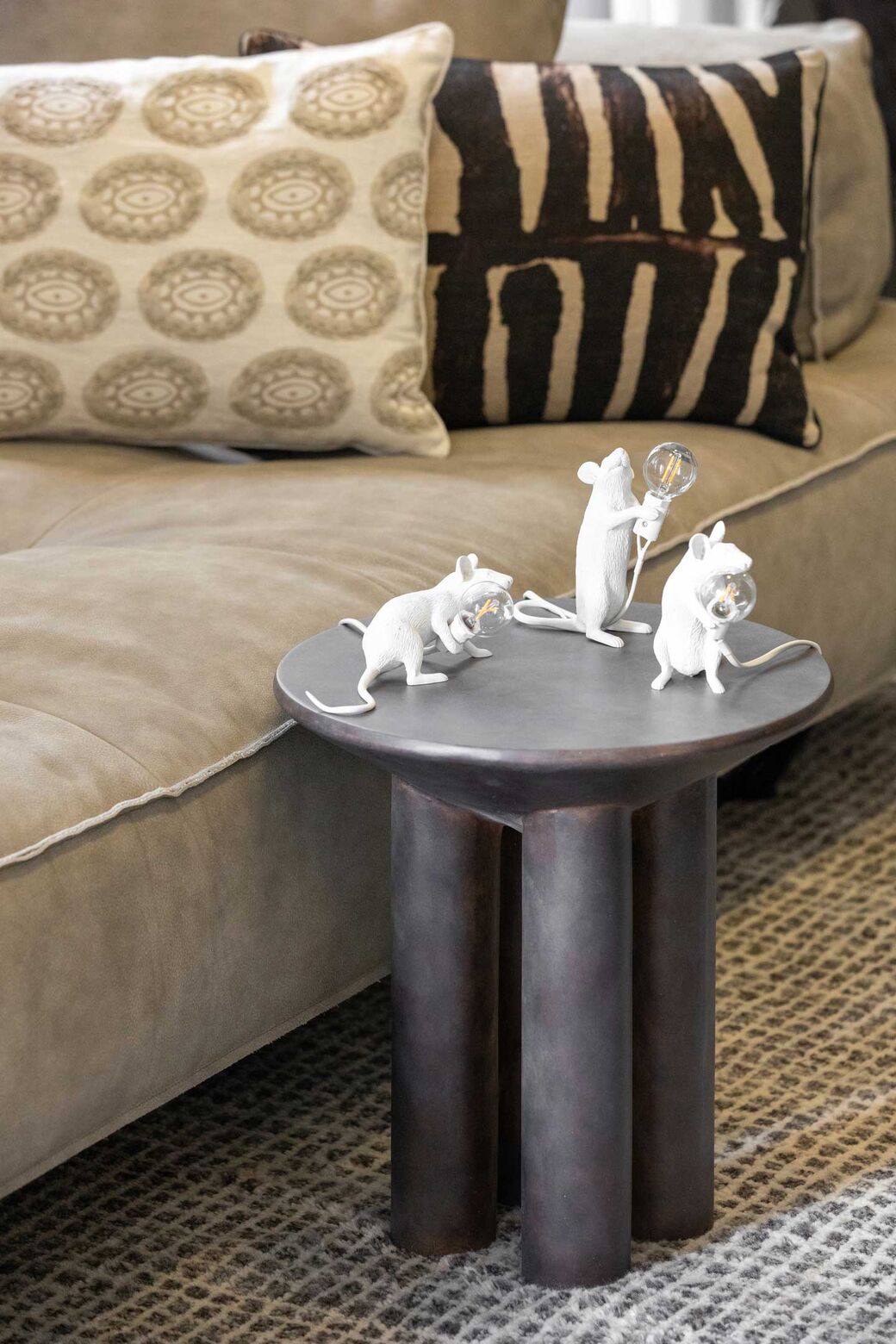 Discover young designers at Raum Reolon.
After all, she has to know a lot about them and how they live: 'At the end of the day they have to feel comfortable in their home,' says Robine. All too often, private clients only ask for professional help when it is too late. 'They buy all the furniture then discover it doesn't go together.' But Robine always takes existing furniture into account when consulting with her client. This isn't just to spare the client's wallet, but also because 'heirlooms tell such a personal story!'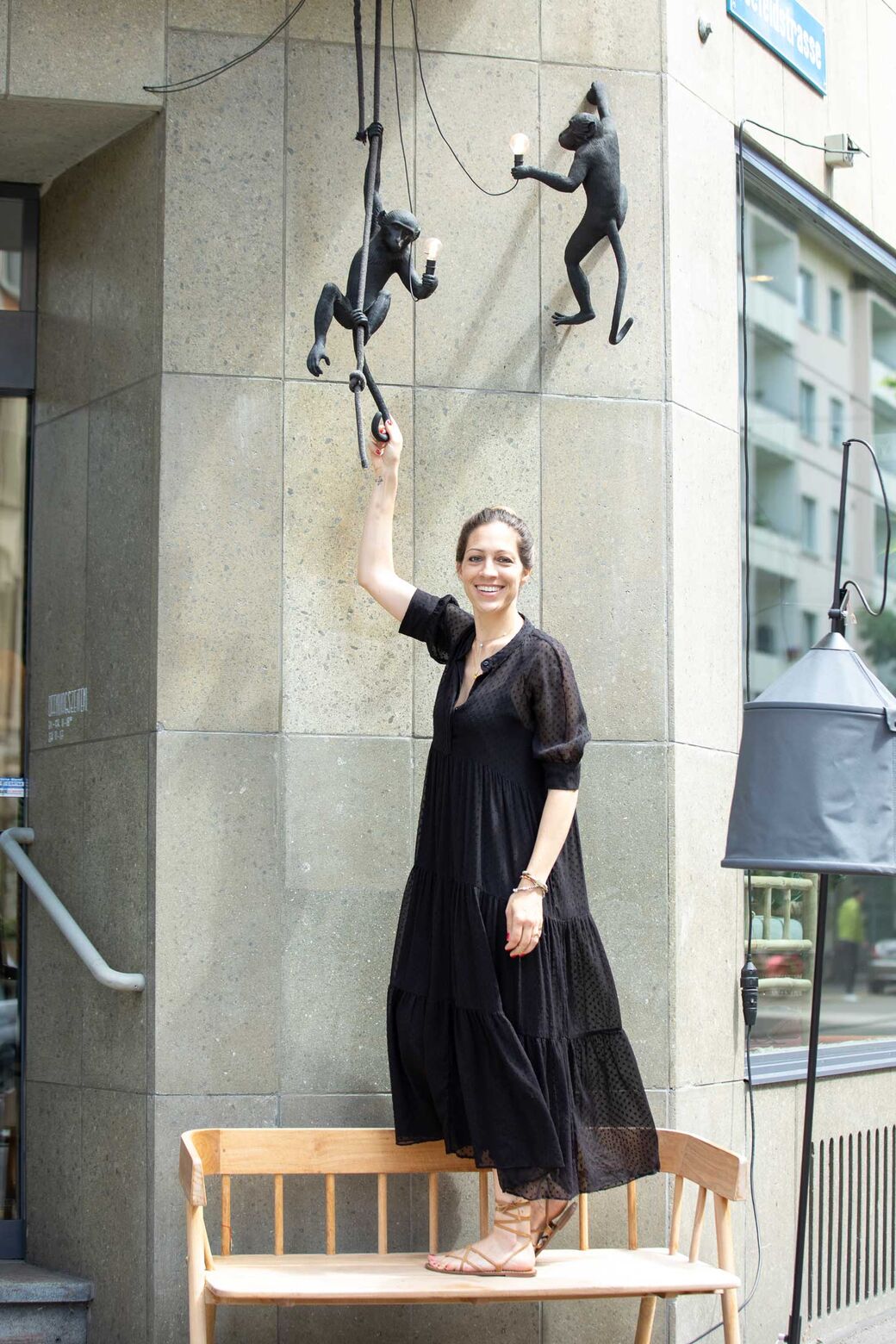 In her own home, the interior designer likes a combination of old and new. 'At the moment I'm into the bohemian look,' she says. This is echoed in Raum Reolon. 'I want people to feel relaxed when they come here and discover new things,' says Robine.
Address
Raum Reolon
Seefeldstrasse 81
8008 Zurich
+ 41 44 557 53 81
Website
Opening hours
Tuesday to Friday, 11am – 6.30 pm
Saturday, 11 am to 17 pm
View posts by interests, or use the proximity search and additional filters.
Try it out
.
Save posts as favourites – simply click on the heart symbol in the upper right corner of the post.