Paranoia City Books & Wine
Thanks to Melina Korros, Margot Ortiz and Auline Sanchez, Zurich once again has a feminist bookshop.
These days, many of us buy our books online. But some bookstores are bucking the trend by carving out a specialist niche. One of them is Paranoia City Books & Wine near Wiedikon station. The bookshop is run as a cooperative. Melina Korros, Margot Ortiz and Auline Sanchez took it over in January 2020.
Melina Korros, Margot Ortiz and Auline Sanchez, all young women in their mid-twenties, met when they were starting out in the book trade. Margot was the last trainee to work at the Paranoia City bookstore in Wiedikon from 2013 to 2016, while Melina and Auline trained at a different store.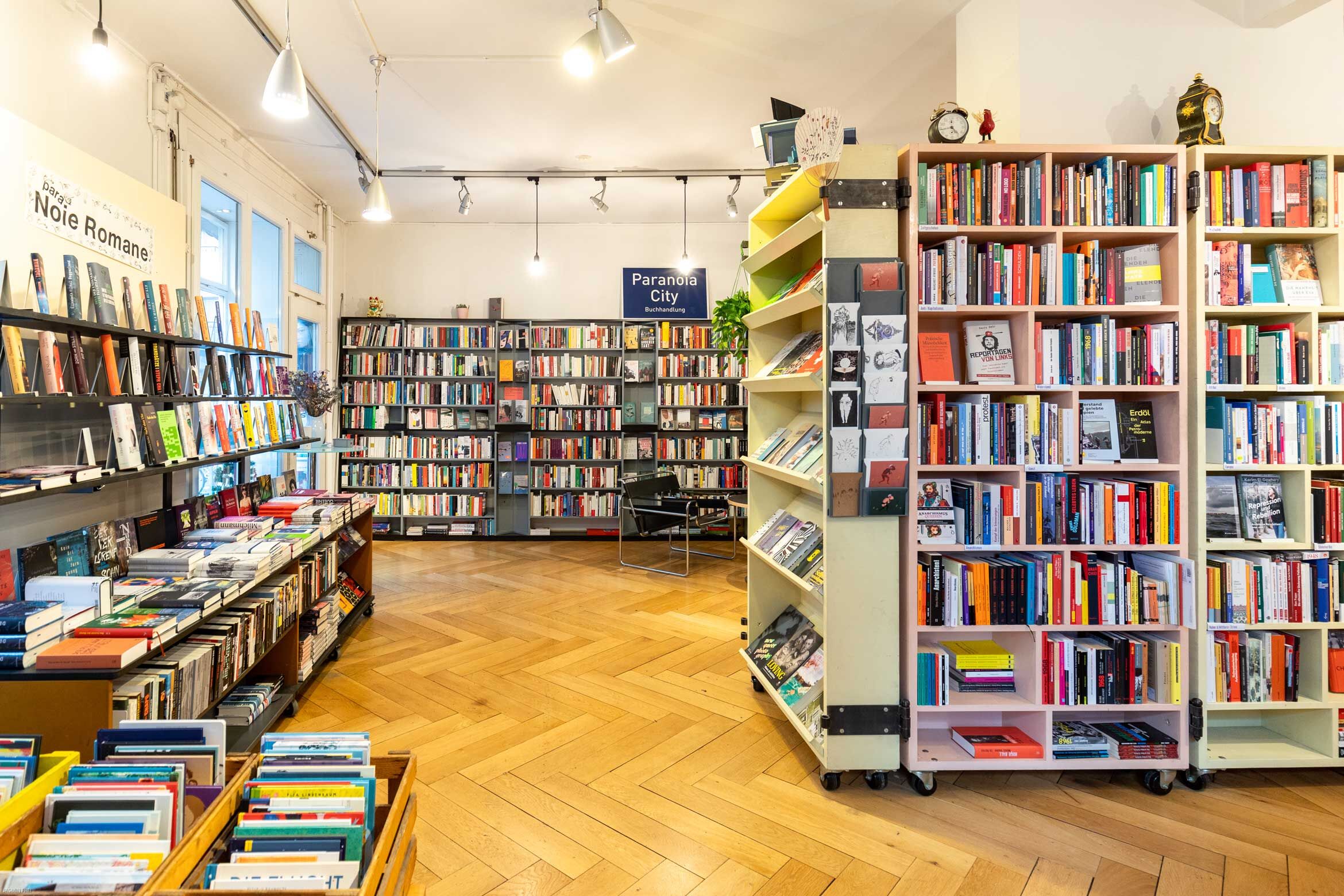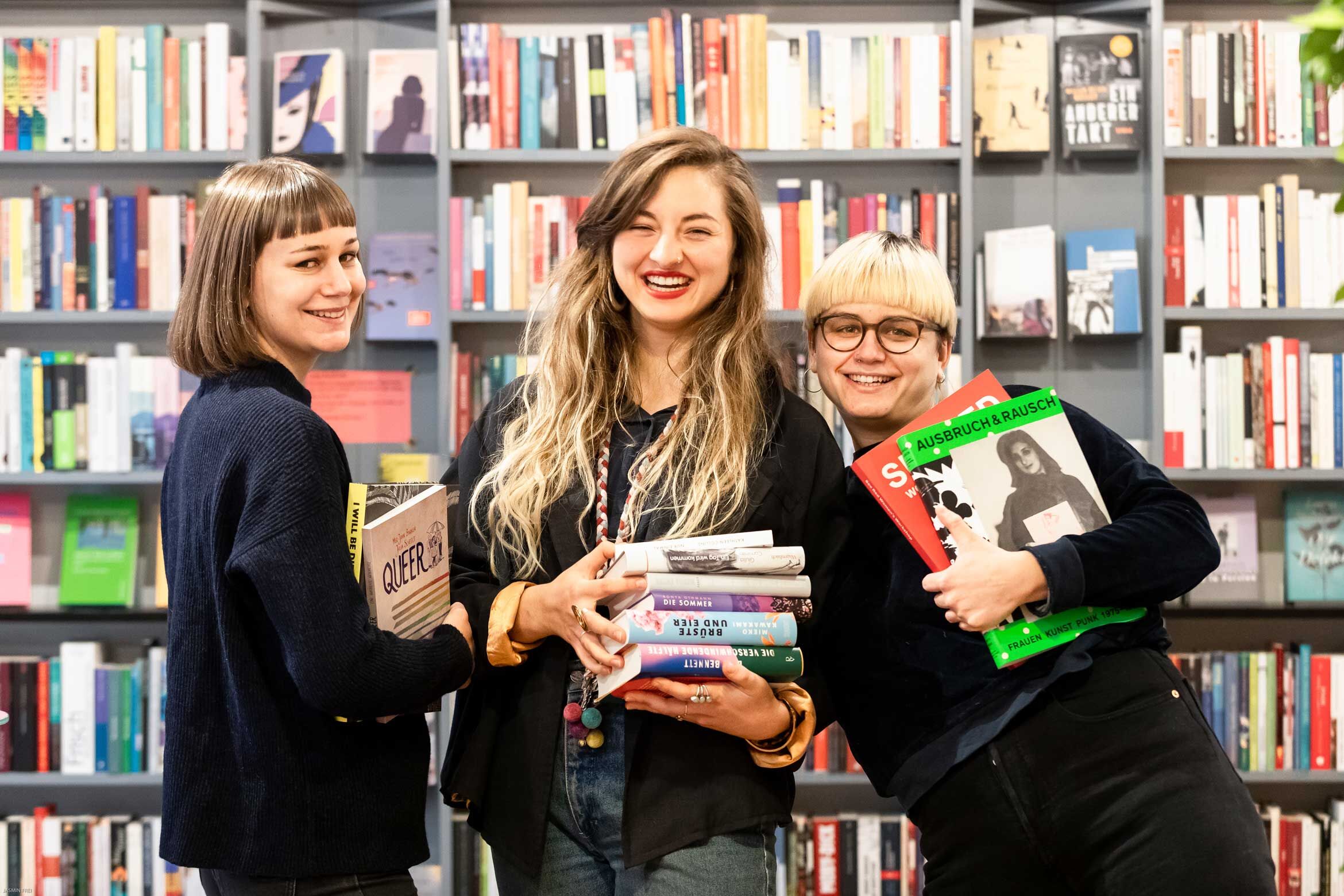 'Our favourite bookshop was always Paranoia City Books & Wine.'
Margot Ortiz
The three friends soon began dreaming of having their own feminist bookstore. 'Our favourite bookshop was always Paranoia City Books & Wine,' says Margot. But they never imagined they would take it over one day.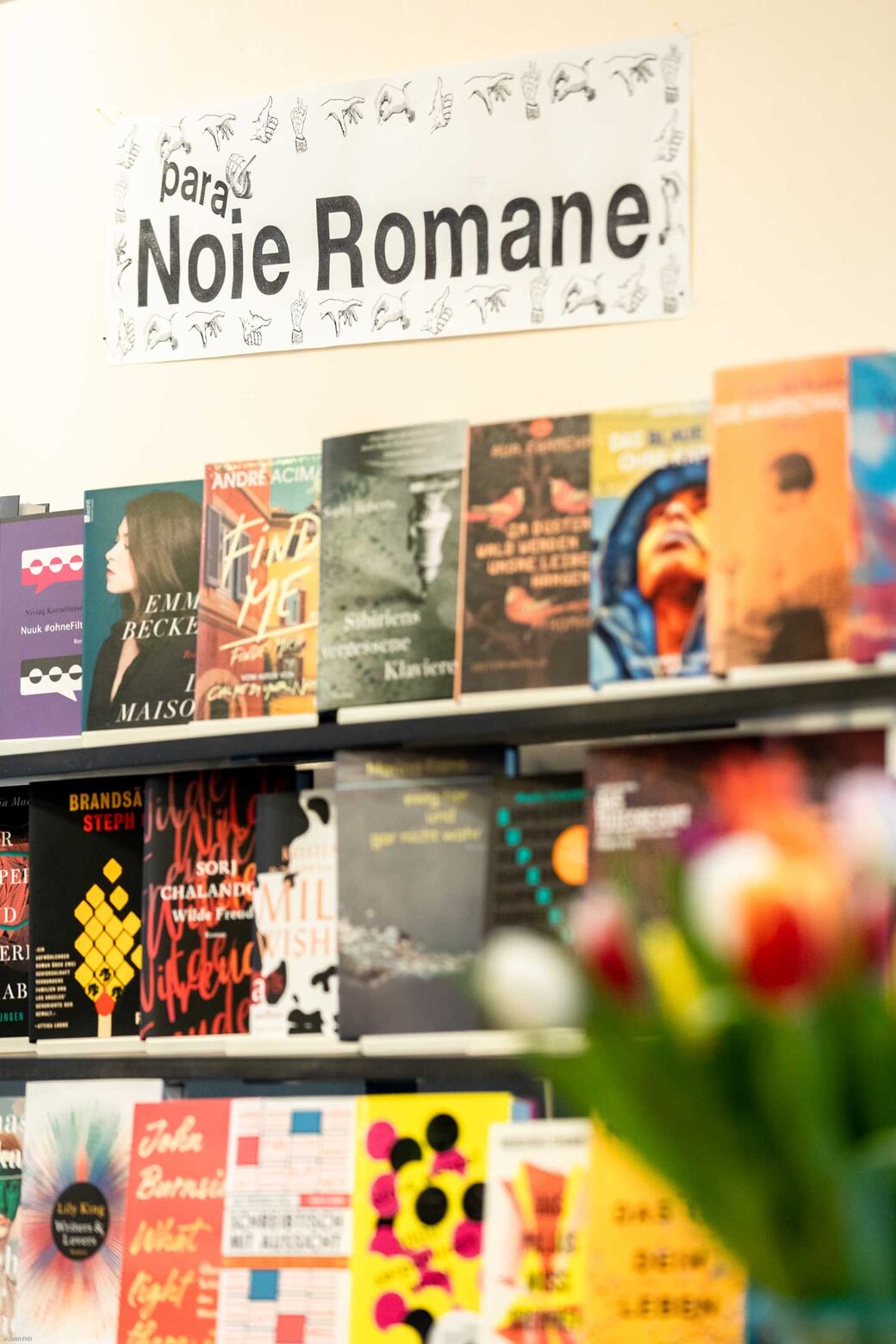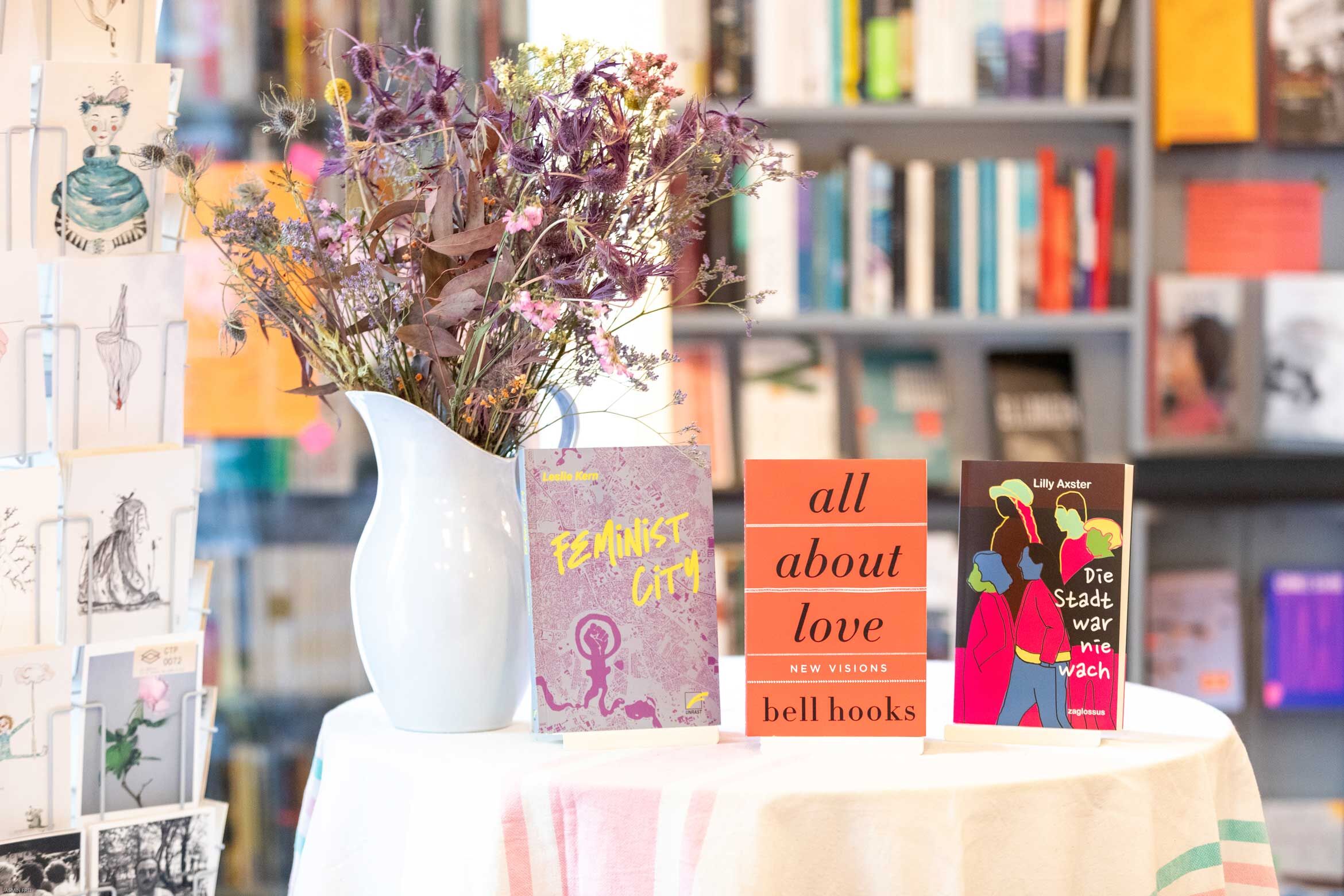 Paranoia City has been around since 1975.
The call came when they were on holiday in Greece. The owner of Paranoia City had to give up the store for personal reasons, but he knew that Margot, Auline and Melina would continue to run the left-wing bookshop in the same spirit. Paranoia City first opened in 1975, when a collective decided to open an anarchist bookshop. Paranoia City quickly became a meeting place for the left-wing youth movement.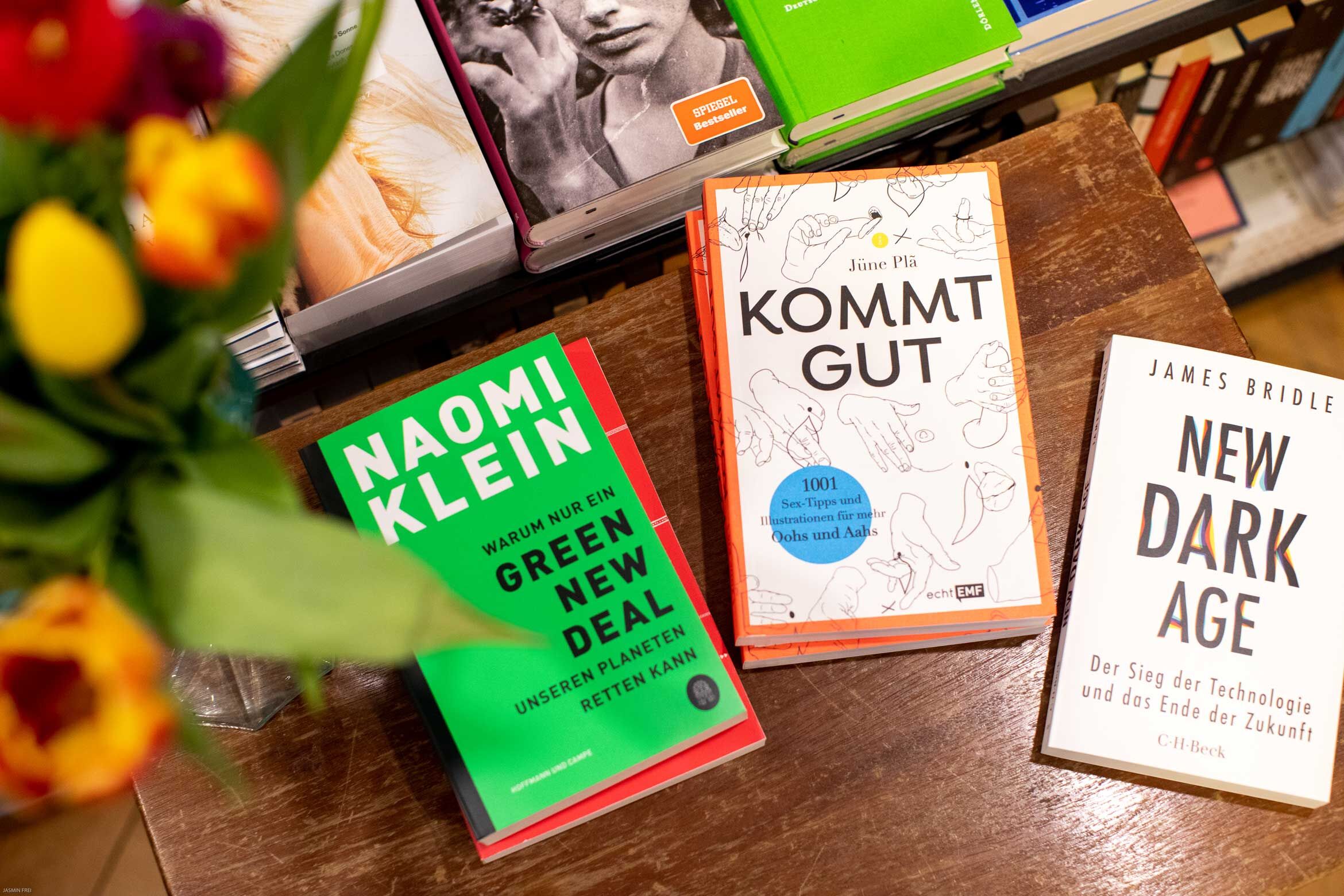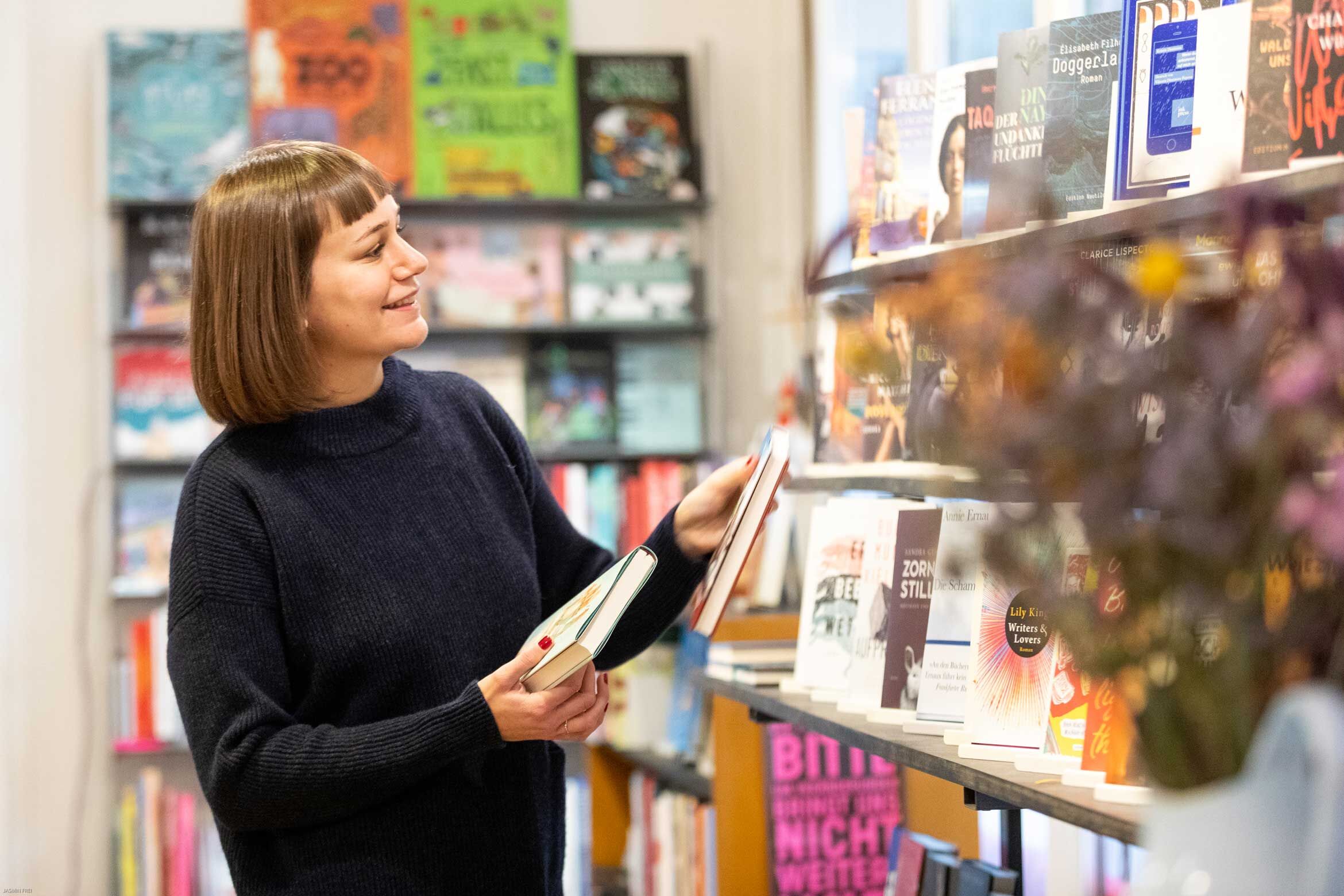 After the phone call, things moved quickly, and the three young women soon took over the bookstore. Now the trio are continuing the tradition of selling books and wine, though with a new focus on feminist books.
Feminism has grabbed the public's attention in the wake of the #MeToo movement and the women's strike. The three booksellers are well aware of this fact: 'There is a need for feminist spaces in Zurich.' There is a growing demand for places where people can gather to discuss feminist issues.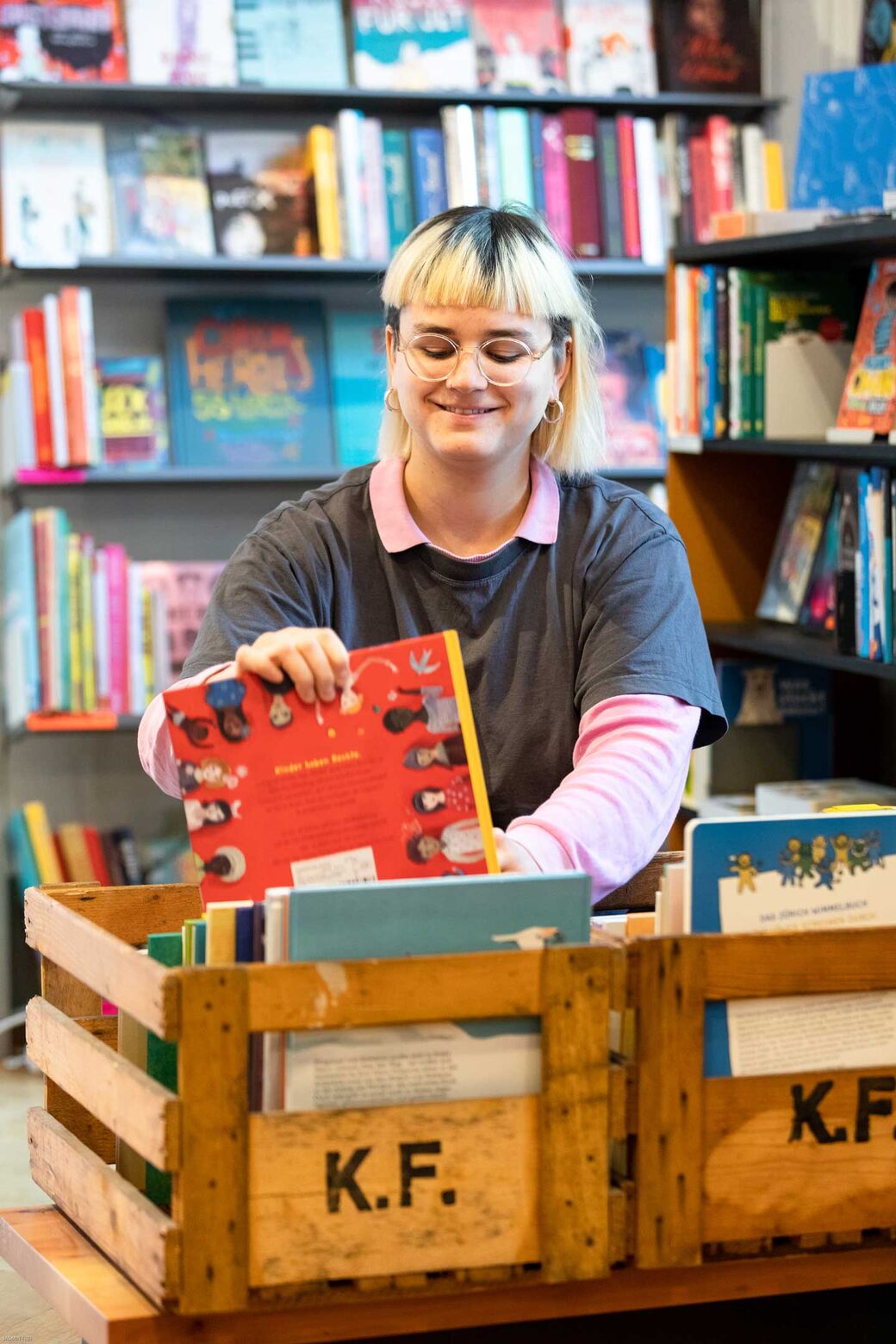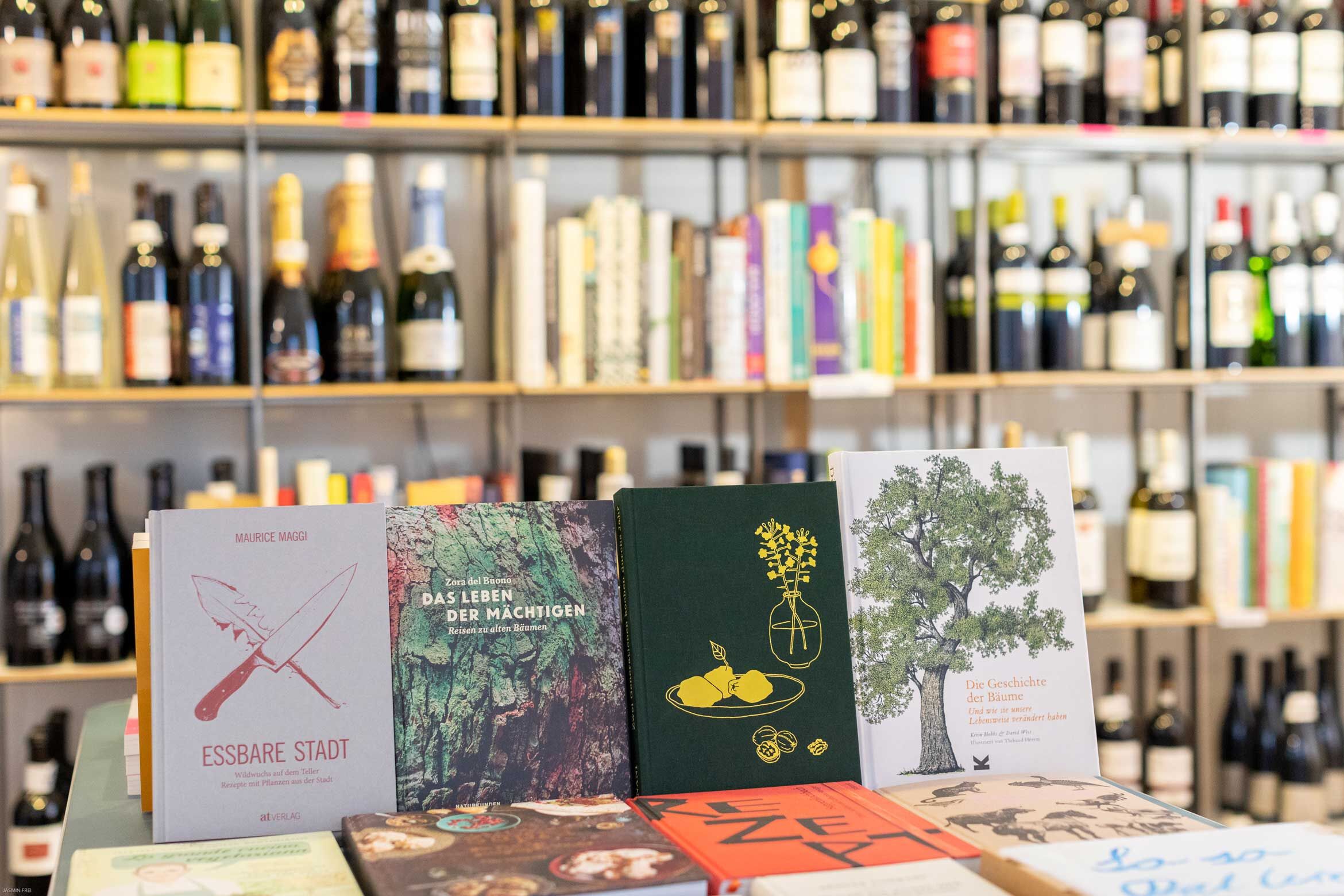 The range includes fiction, non-fiction and poetry.
Paranoia City sells a broad range of books, including children's literature, fiction, poetry and non-fiction books on queer/feminist topics, anti-racism, history, the environment and more. The three women receive previews from publishers both large and small twice a year and then select their range. 'But when we're buying, we also make sure we consider small publishers and first-time authors,' says Margot.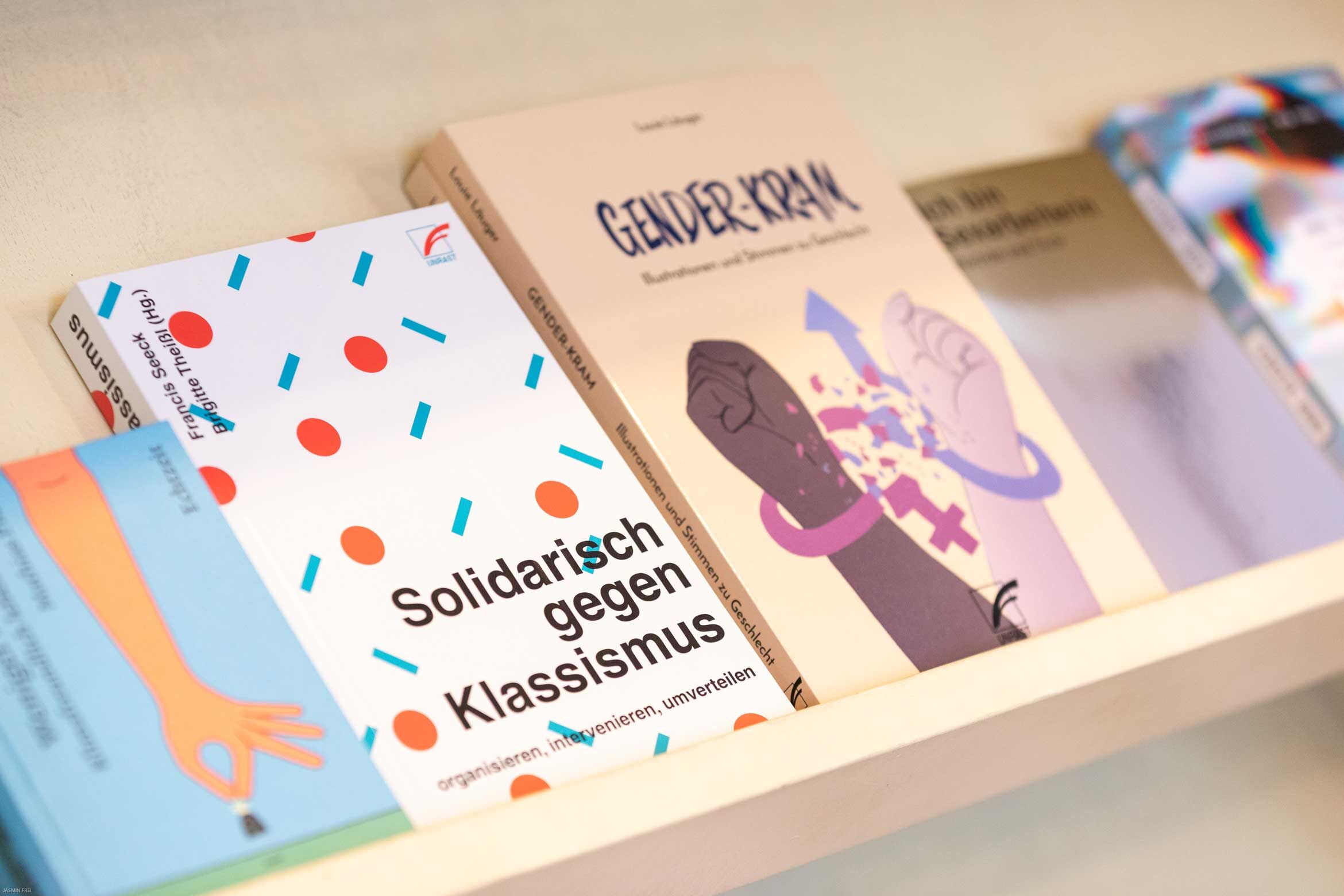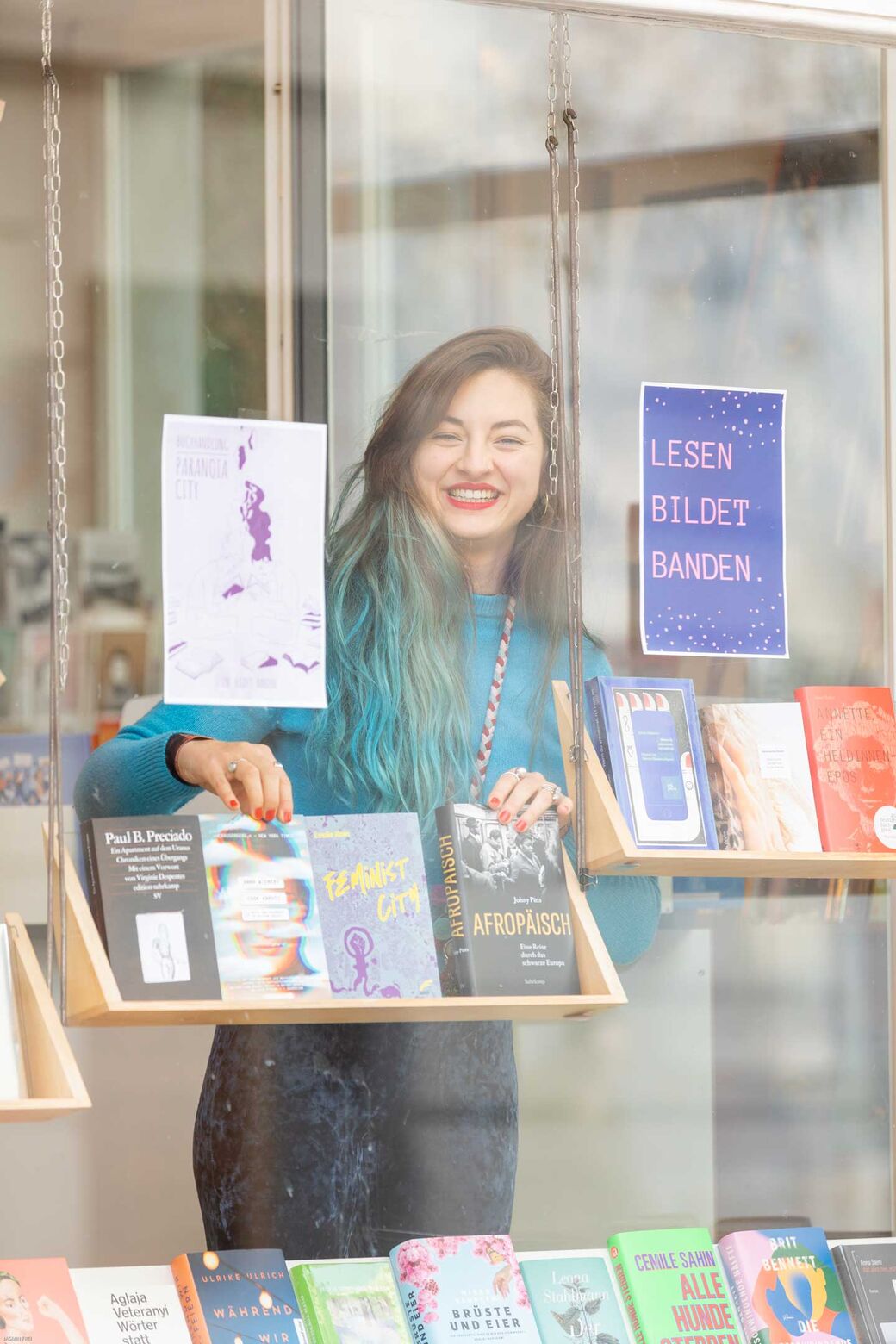 Melina adds that male authors are still published and reviewed more frequently. This is gradually changing, but there is still a lack of inclusion when it comes to other genders. 'A bookshop has to be a place where voices can be heard that are otherwise ignored in mainstream society,' she says. Paranoia City hosts regular author appearances and readings.
Address
Paranoia City Books & Wine
Ankerstrasse 12
8004 Zurich
+41 44 241 37 05
Website
Opening hours
Tuesday to Friday, 11 am – 6:30 pm
Saturday, 11 am – 5 pm
View posts by interests, or use the proximity search and additional filters.
Try it out
.
Save posts as favourites – simply click on the heart symbol in the upper right corner of the post.