Andrea Hinnen
Hummingbirds, cats and pomegranates – bright and breezy collections are the hallmark of Zurich designer Andrea Hinnen.
Andrea Hinnen's fascination with colourful fabrics began at an early age. Today the designer sells her collections from her shop in district 4. She mainly stocks women's fashions, but she also has a few items for men and babies.
A male customer steps through the door and exclaims: 'Wow, it's really colourful here!' He's bowled over by Andrea Hinnen's shop. The rails are packed with eye-catching, brightly coloured prints. Summer dresses are adorned with hummingbirds, cats, dogs, pomegranates and chilli peppers. Dungarees feature horses, deer and other patterns. Baby romper suits are adorned with crocodiles and Lego figures.
The man looks around and says: 'I'll come back with my wife.' Andrea tells him she also designs men's fashions and shows him some shirts: 'It's a pity I can't wear such bright clothes to work,' he replies, 'but I love wearing colourful things in my free time.' Andrea smiles. 'Most people wear black much too often,' she explains later on. She wants her collections to change all that: 'My colourful designs are perfect for everyday wear!'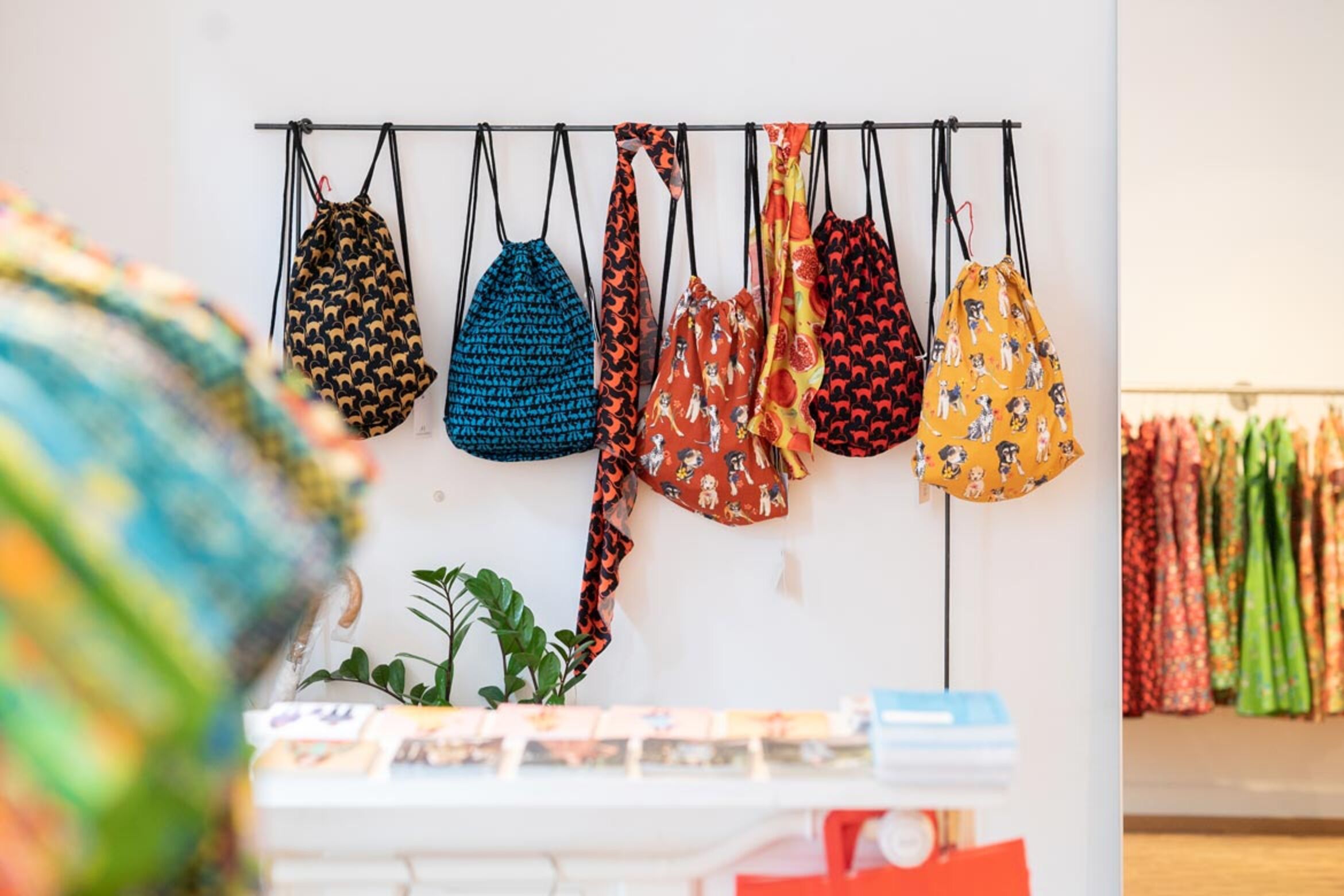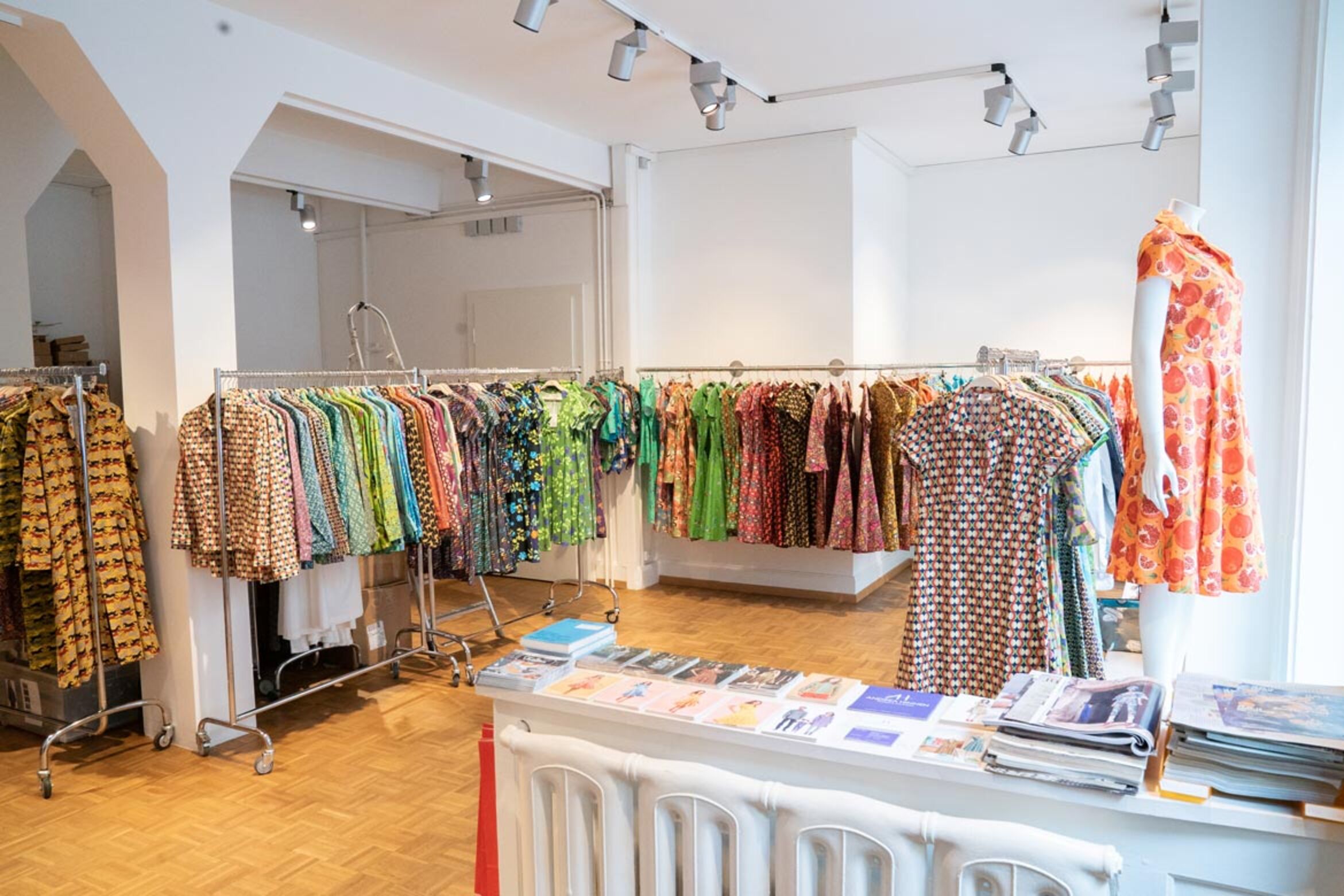 'Most people wear black much too often.'
Andrea Hinnen has been running her eponymous label since 2011. 'I'm mainly known for my unmistakable prints and feminine cuts', she says. She designs them both. She loves to push the creative boundaries: 'But I would never design a floral pattern,' she says. 'There are already millions of them.' Despite this, she draws inspiration from nature: 'I like taking long walks.' Instagram, postcards and books also give Andrea plenty of new ideas. She doesn't know how many different prints she has designed, but it's more than 200. 'I only use a fabric if I really love it,' she stresses.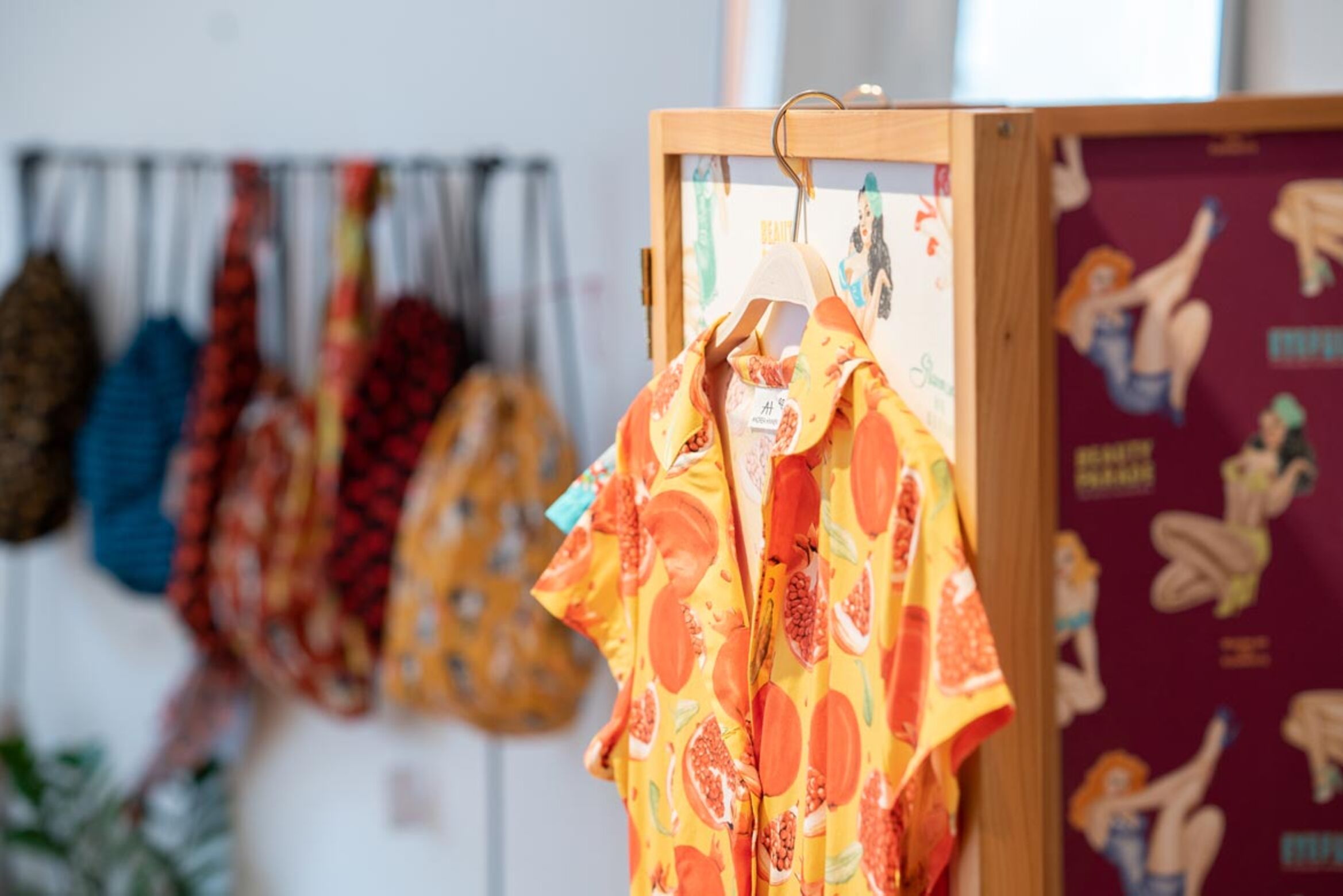 Andrea spent many years living and working abroad. When she was just 20 she left Zurich to study textile design in New York. 'Even as a young girl, I was fascinated by fabrics,' she says. She actually wanted to return to Switzerland after graduating, but New York offered more opportunities. 'I worked seven days a week,' she recalls. After seven years, she needed a break, so she decided to fly to Spain for a few weeks. She had recently become fascinated by flamenco and was keen to take lessons – and learn Spanish.
'I'm mainly known for my unmistakable prints and feminine cuts.'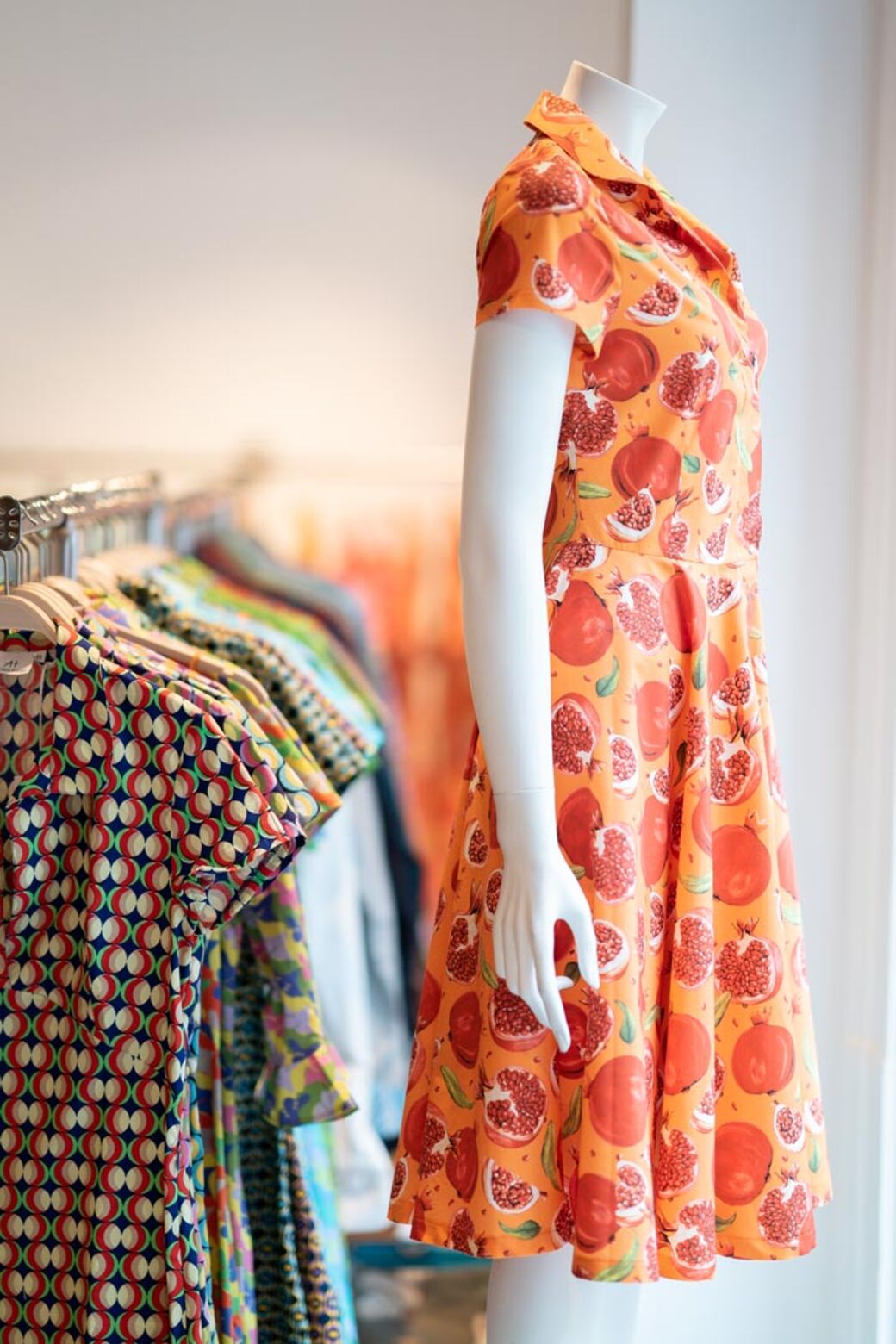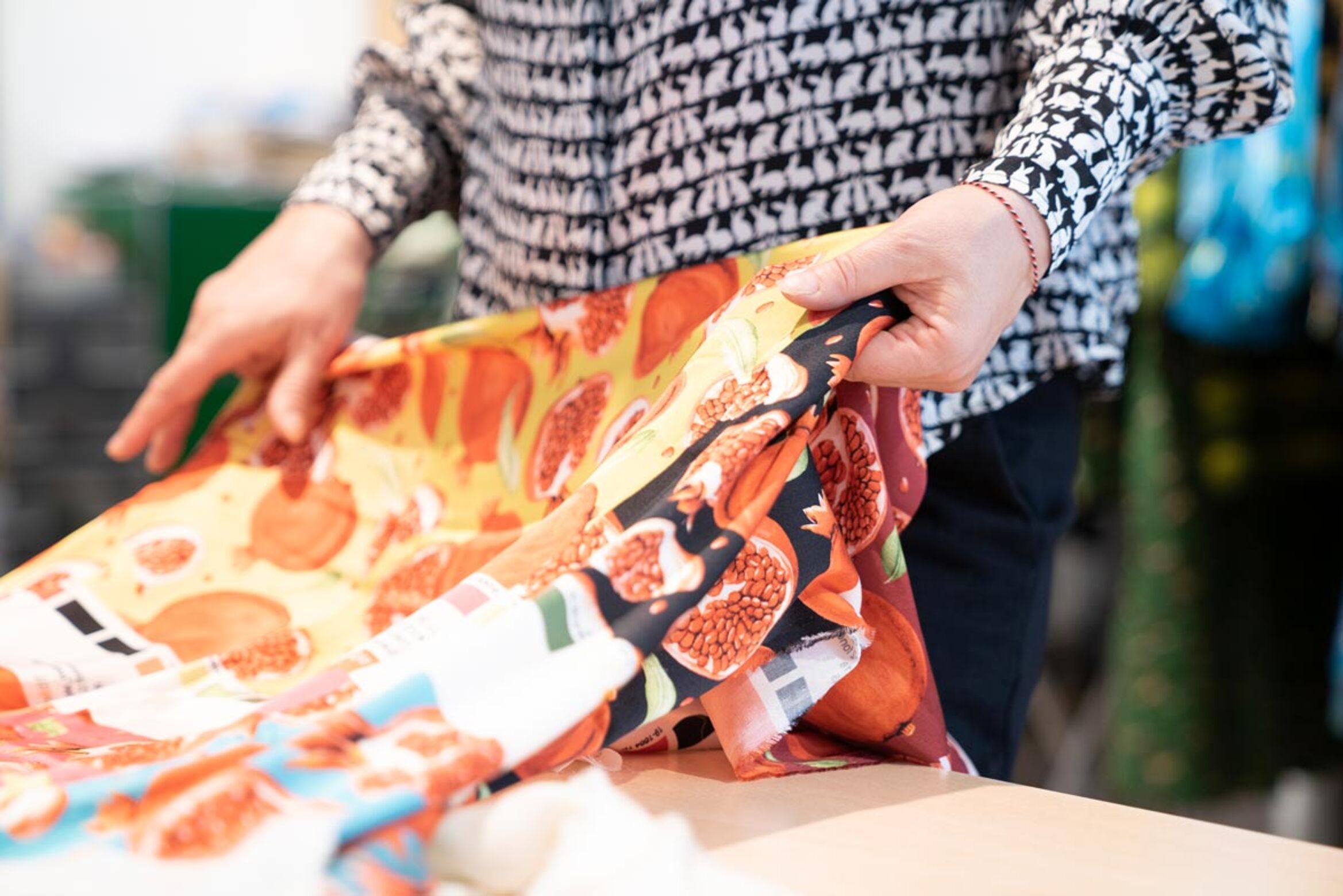 While she was there she fell in love with a flamenco singer. Once again, she ended up staying longer than originally planned. 'It was a stroke of luck, because today I can speak and write Spanish fluently,' says Andrea. Without this, she would have been unable to get her collections made in Spain and Portugal. 'It's difficult if you only speak English, and the industry has practically died out in Switzerland.'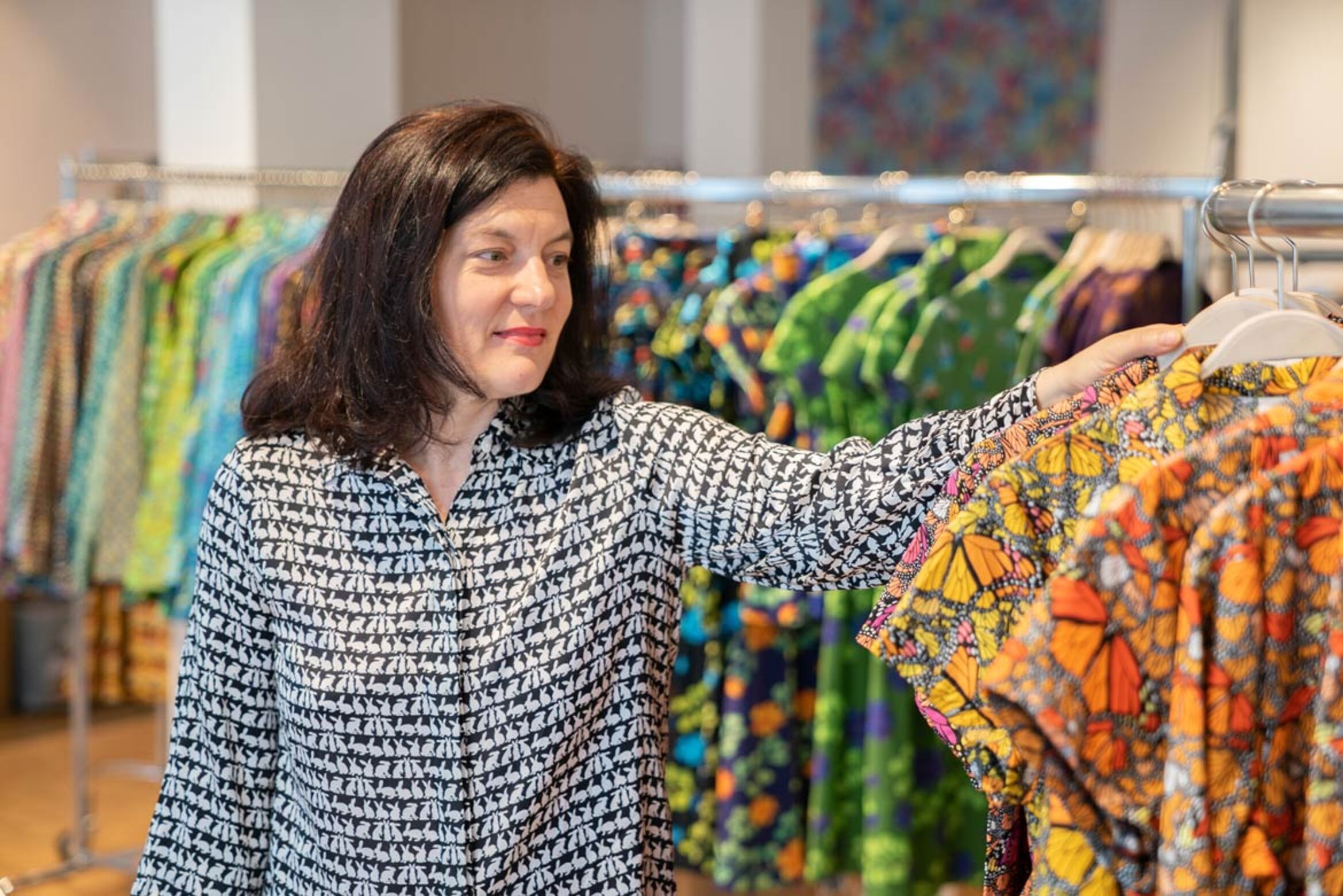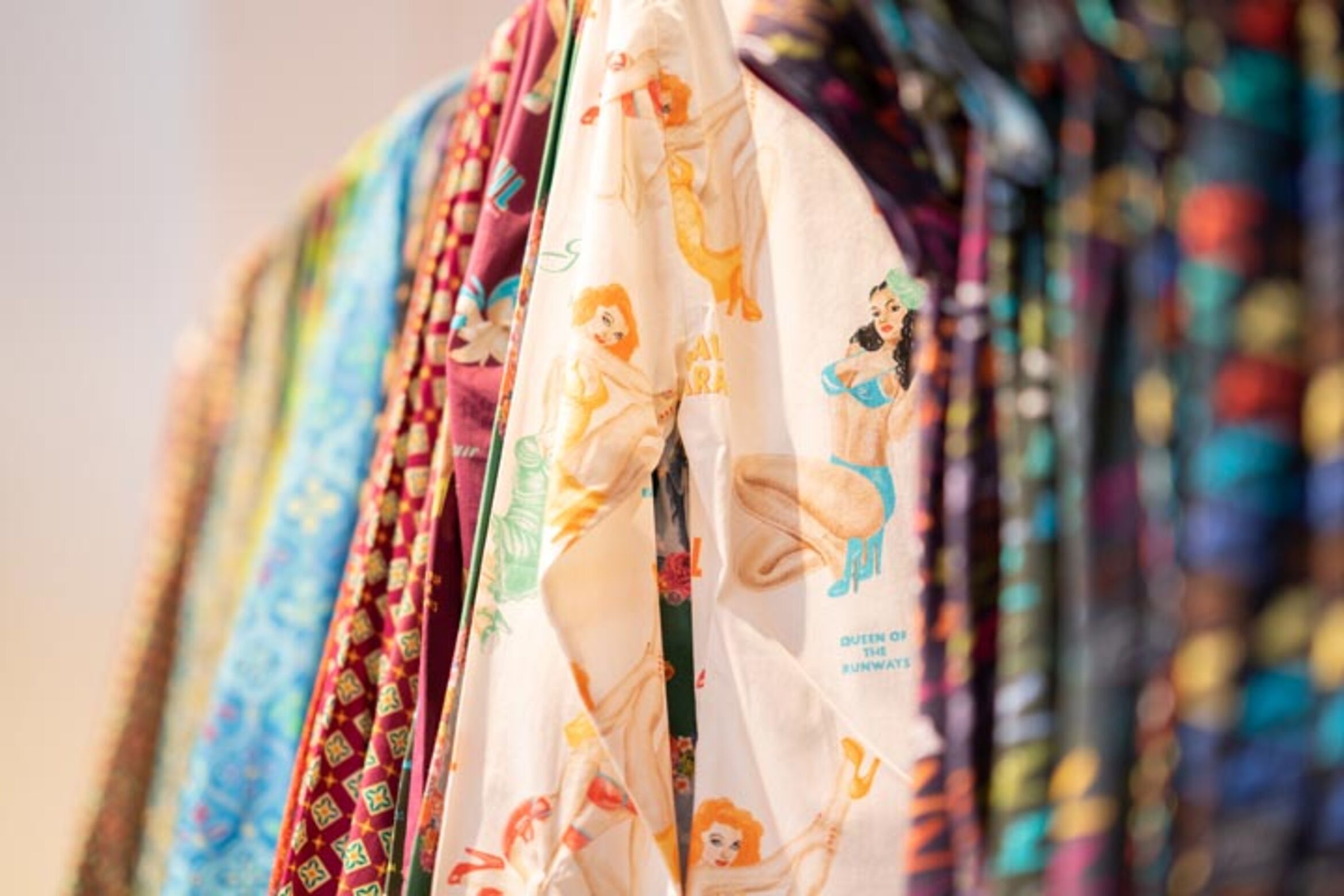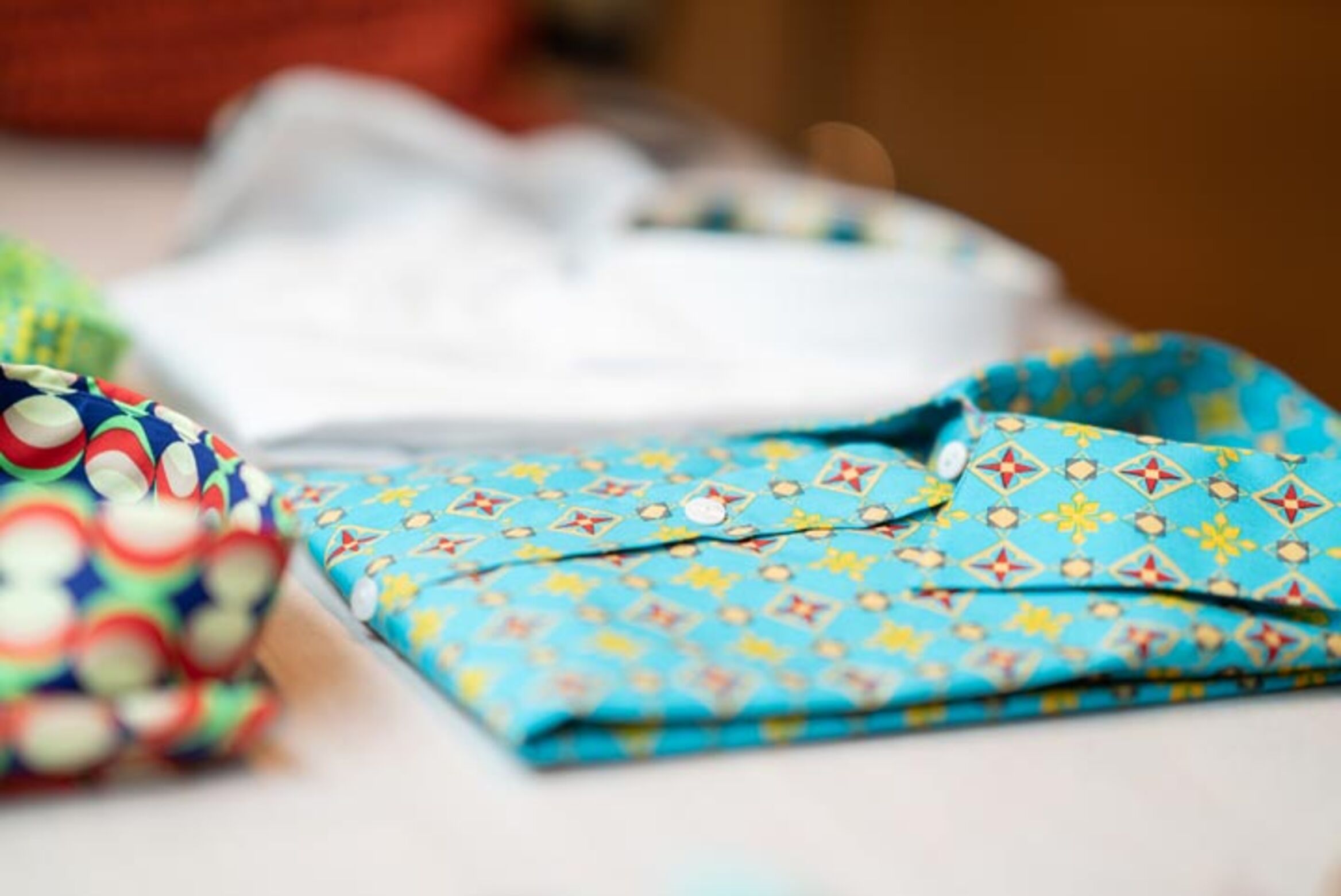 In the late 1990s Andrea moved back to Zurich: 'I was longing to get back to my roots,' she says. Once there, she launched a men's swim shorts label and sold them to department stores all over the world. 'But I wanted to get into women's fashion,' says Andrea. She spent two years looking for shop premises in Zurich, and finally opened her boutique in district 4 in 2011. She can be found there most days of the week: 'I'm the best person to sell the clothes,' she laughs. Who knows the garments better than the designer herself?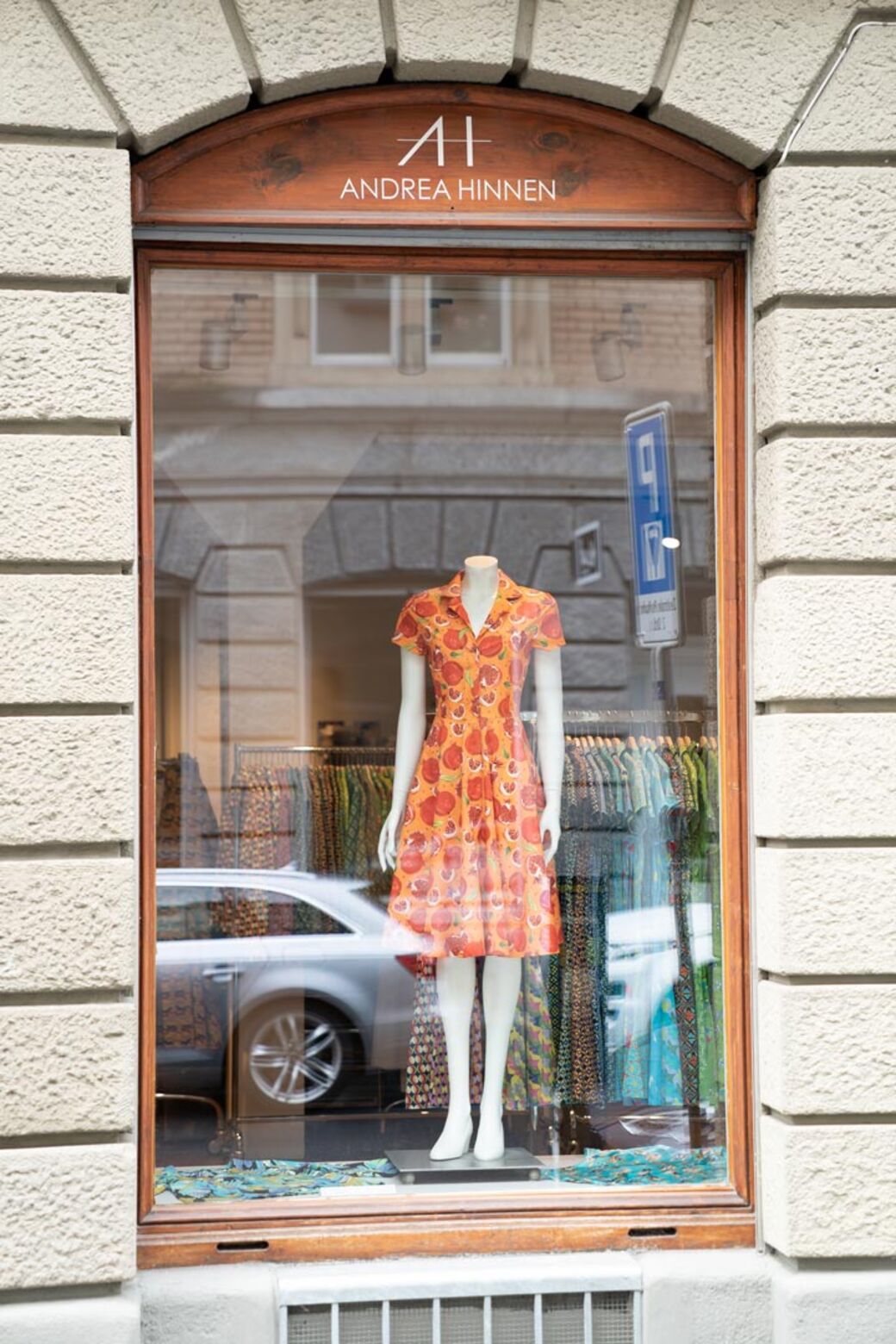 Andrea describes herself as a one-woman show as she is responsible for everything: 'I think about my label 24 hours a day. Yes, even at night!' That's why she seldom wears her own designs: 'Sometimes I need a bit of distance.' But lately she has found herself wearing them more often. 'Maybe I'm just getting better?' she asks with a laugh. She says designing clothes is like an addiction: 'Sometimes I promise myself I'll stop doing two collections a year.' It's a huge amount of work, and very stressful. But that's all forgotten once the clothes are on the rails. 'Then I start all over again.'
Address
Andrea Hinnen
Rotwandstrasse 53
8004 Zurich
+41 44 240 02 12
Website
Opening hours
Tuesday to Friday, noon – 7 pm
Saturday, noon – 5 pm
View posts by interests, or use the proximity search and additional filters.
Try it out
.
Save posts as favourites – simply click on the heart symbol in the upper right corner of the post.