Mame
Japanese-born Emi Fukahori sells aromatic coffee in her two cafés.
Flowery, chocolatey or fruity? When you order a coffee at Mame, you'll not only be asked what cup size, but also what flavour you prefer. Because the counter is manned by two former Swiss Barista Champions, Emi Fukahori and her partner Mathieu Theis.
On the window it says: 'The best coffee is the coffee you like.' The two simply furnished Mame cafés on Josefstrasse and Seefeldstrasse celebrate coffee from all over the world. When you order a coffee, you have to choose the cup size and type of milk. But that's not all – you also have to select a coffee from the six to ten different varieties on offer. Their flavours range from chocolatey to fruity to floral.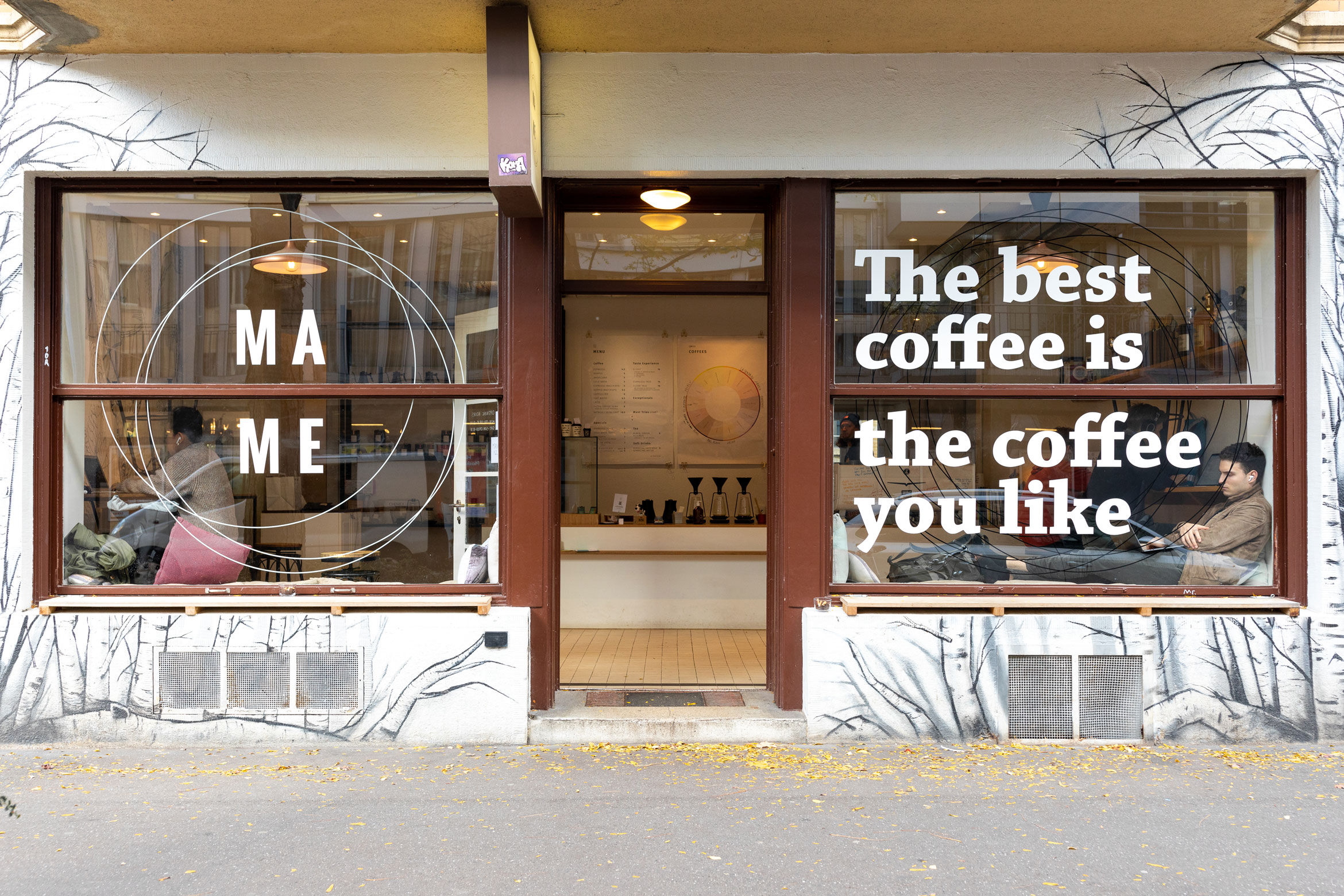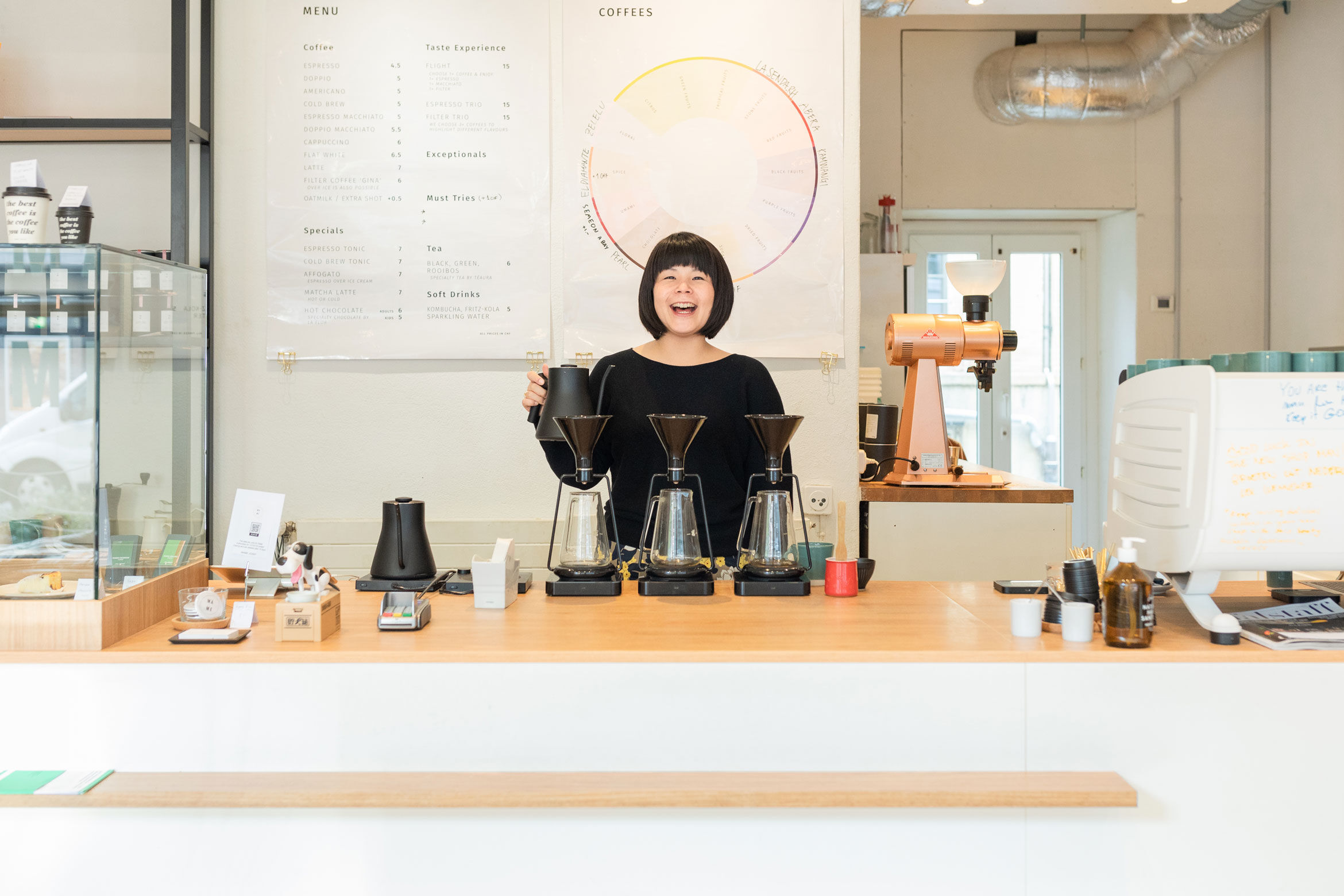 Emi asks everyone the same three questions.
'As a barista, I have to make sure the coffee suits my customers' taste. That's why I always ask them three questions', says Emi Fukahori, co-founder of Mame. 'Do you like your coffee hot or cold? With or without milk? And what kind of flavour?' Aren't her customers overwhelmed by all these questions? 'There are more and more coffee lovers like me who see and celebrate coffee as a luxury rather than simply consuming it', says Emi.
She only discovered her passion for coffee when she moved from Japan to Switzerland. In 2014, out of sheer curiosity, she went along to a coffee competition. Just one year later, this newcomer won the Swiss Barista Championship, which set her on the path to international success. In 2018, Emi beat 90 professional baristas to officially became the world's best coffee brewer.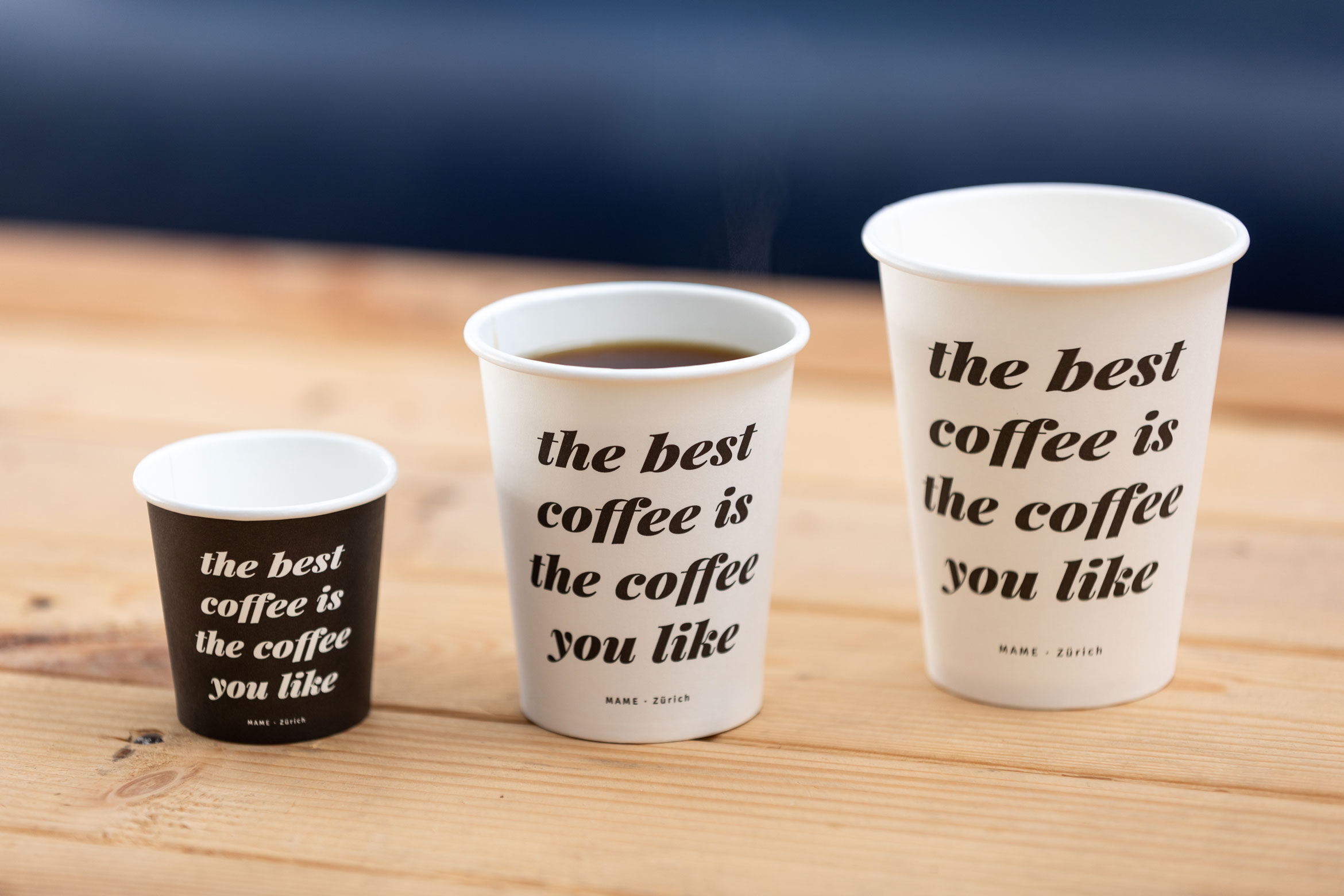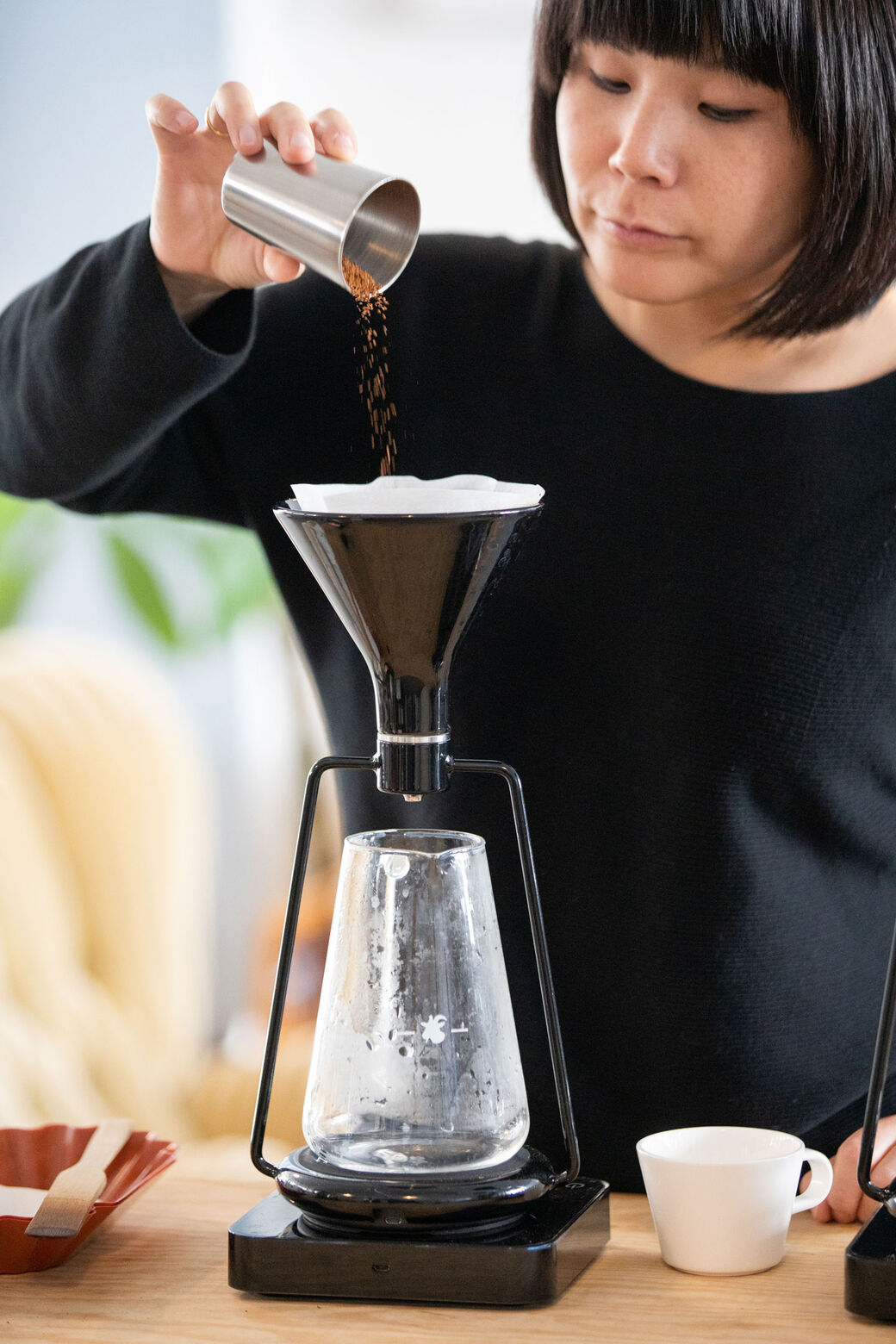 'Mame' means 'beans' in Japanese.
It was at the Swiss Barista Championships that she met her life and business partner Mathieu Theis, who also won the title. in 2016 Emi and Mathieu opened their coffee shop 'Mame', which means 'beans' in Japanese. They opened their small and cosy first café on Röntgenplatz. Just 18 months later, it was followed by a second, larger, branch in Seefeld. The couple still enter competitions – soon with their own coffee.
Emi and Mathieu want to create places in Zurich for everyone who loves speciality coffee: 'We serve 'coffee with care', says Emi. It's not just about the drink, but also about caring for customers and the barista's craft.
At the two Mame cafes, the customer is king.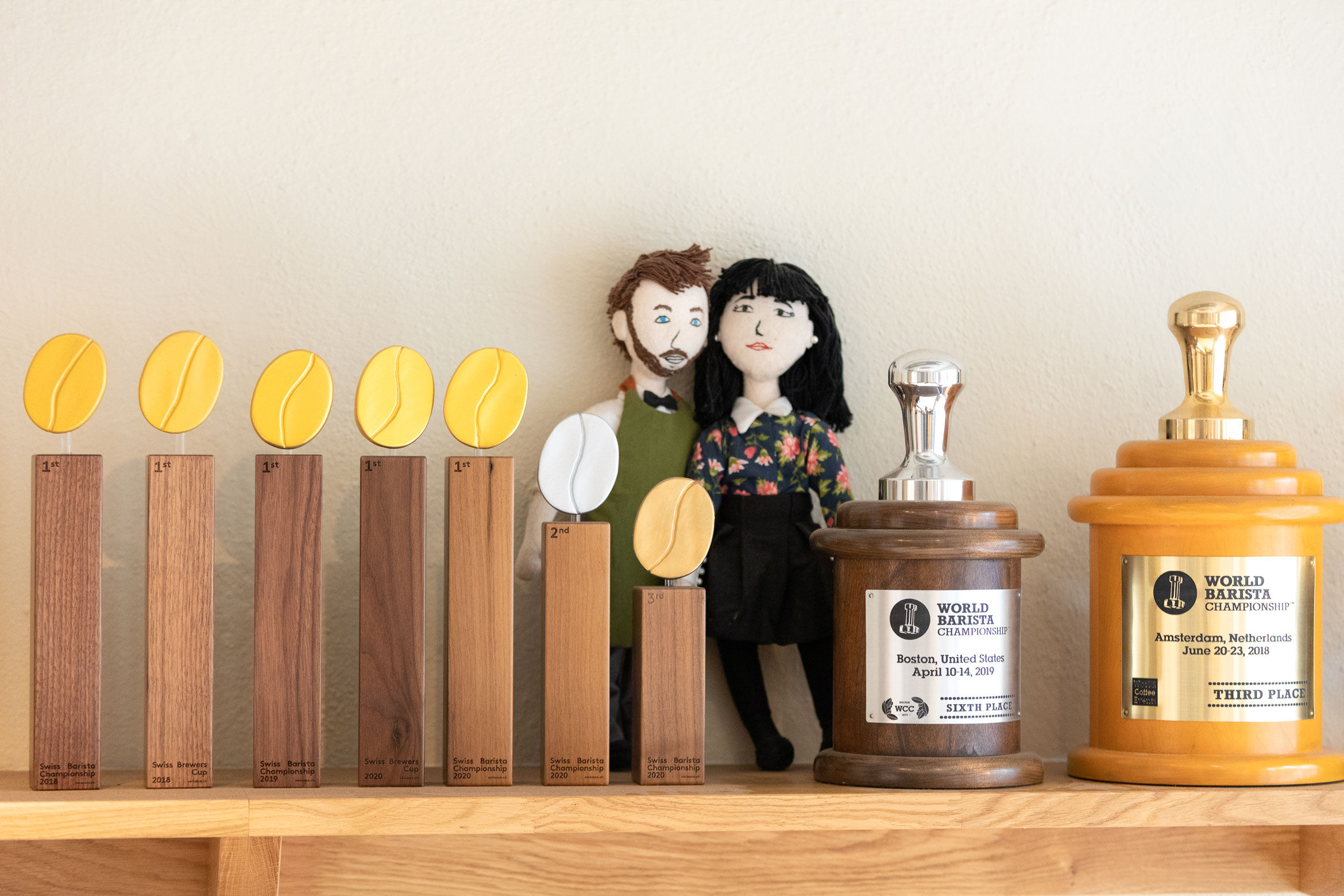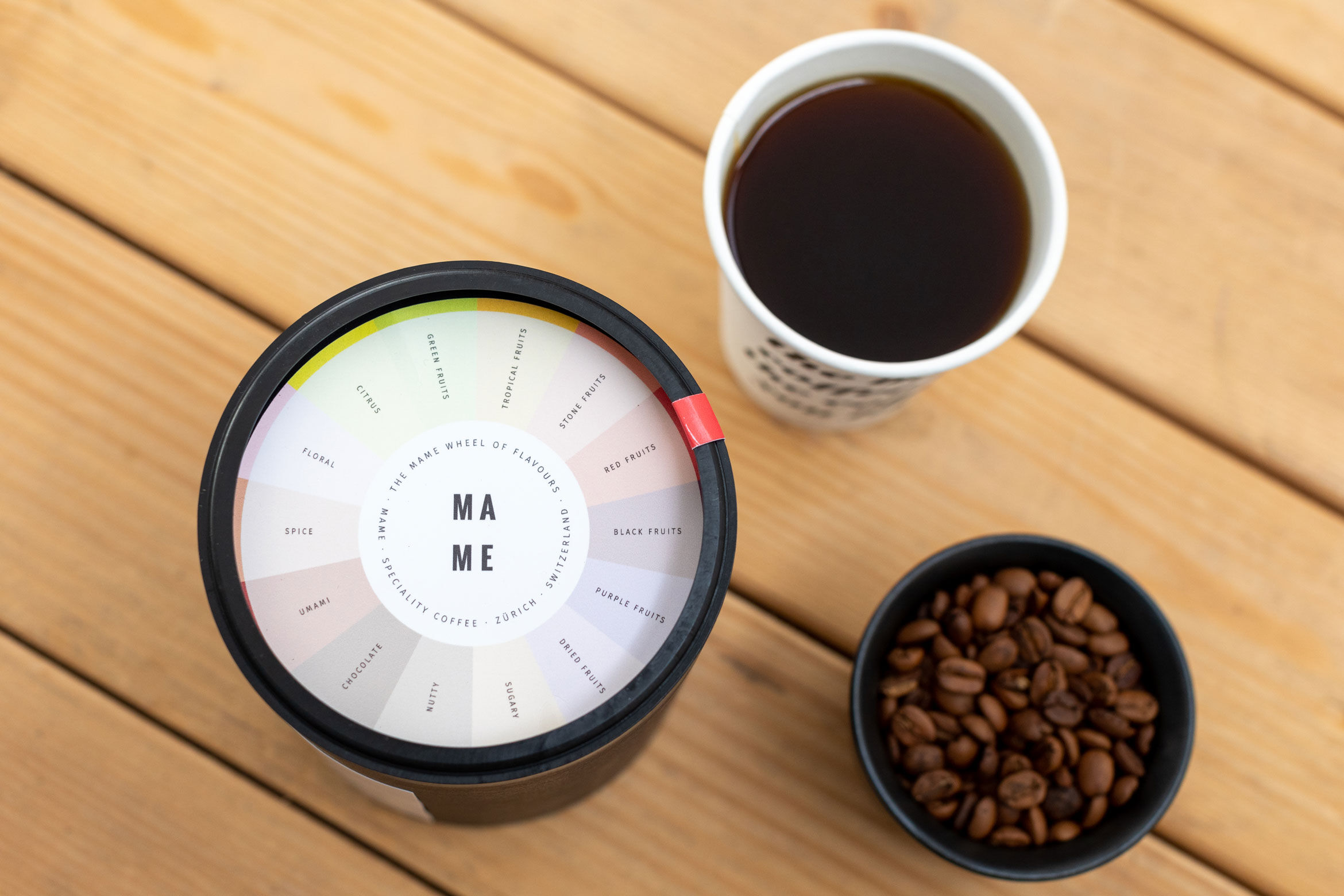 The two coffee shops sell coffees from all over the world. The couple imports beans from Brazil, Bolivia, Ethiopia and Panama. Emi and Mathieu try to visit their producers' plantations every year. And twice a week they roast the beans themselves at the roastery in the Binz complex, where they also run barista courses and coffee tastings on request.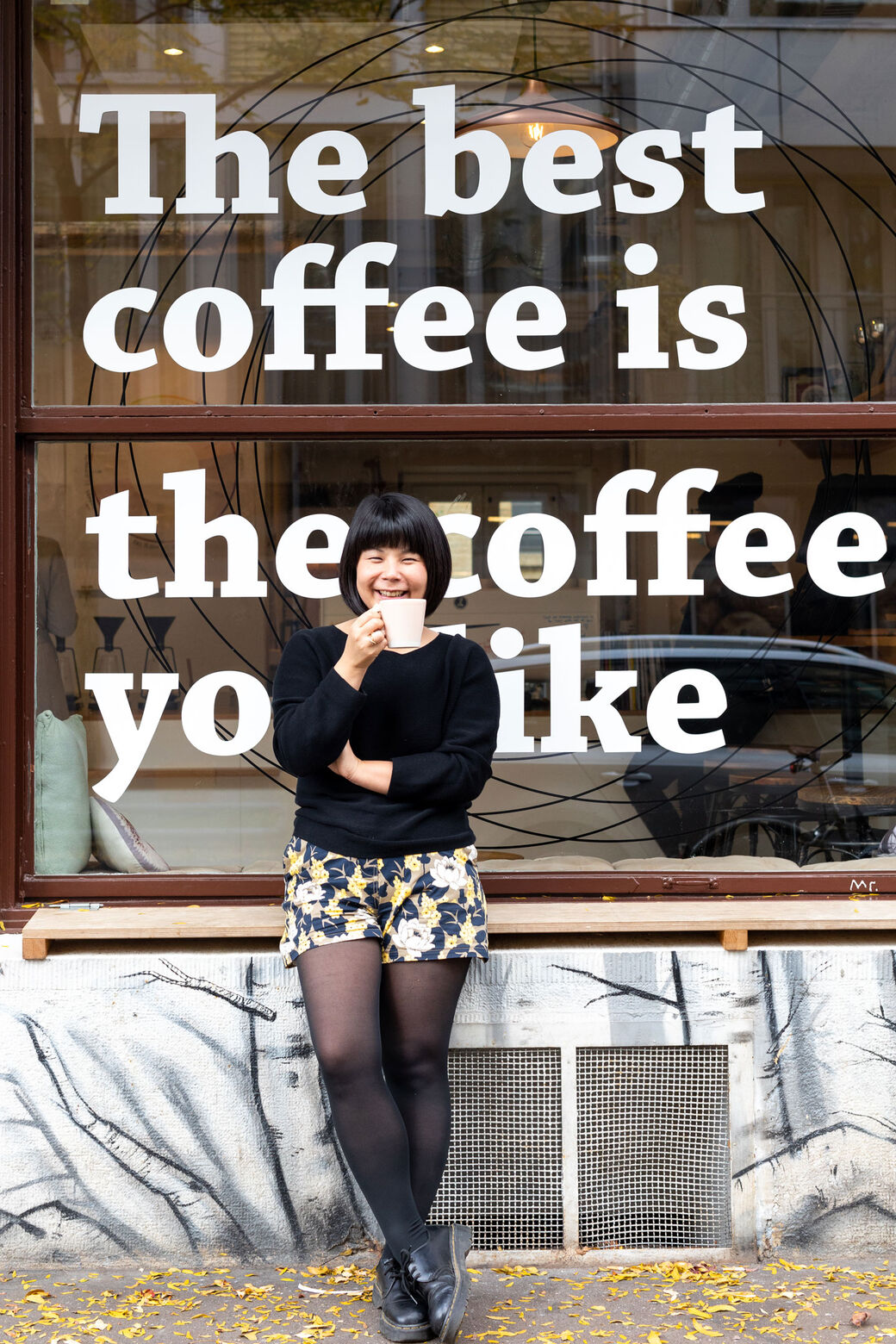 Customers who discover a coffee they particularly like can buy the beans directly from the cafe or online. But quality has its price: a cup of their prize-winning coffee costs ten francs at Mame's. 'But it's worth it', Emi insists.
View posts by interests, or use the proximity search and additional filters.
Try it out
.
Save posts as favourites – simply click on the heart symbol in the upper right corner of the post.