Oh my Greek
Alex Sgouros and his father wanted their Greek restaurant to be a relaxed, lively place – so everyone is on first-name terms at Oh My Greek.
Alex Sgouros and his father Nikos used to cook on stalls outside their supermarkets and at festivals all over Switzerland. Then the two men opened Oh My Greek on Kalkbreite. You can pop in to pick up a takeaway or stay for the whole evening.
At Kalkbreitestrasse 1 there's a delicious aroma of fresh pita bread, fries and gyros. This is where Nikos and Alex Sgouros opened Oh My Greek in August 2019. Before then, this father-and-son duo and their team were often to be seen selling their Greek specialities from tents and food trucks at village festivals and large concerts.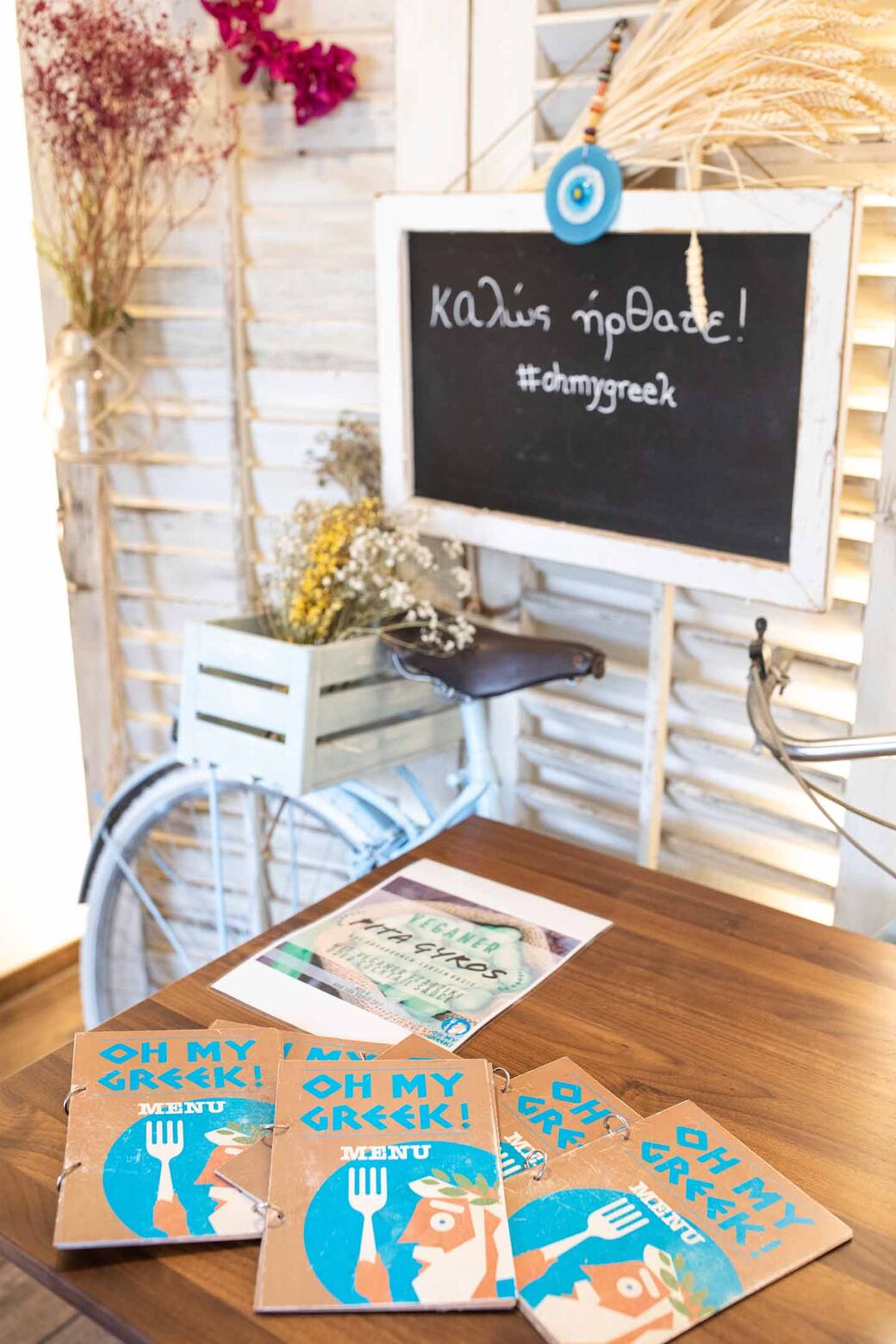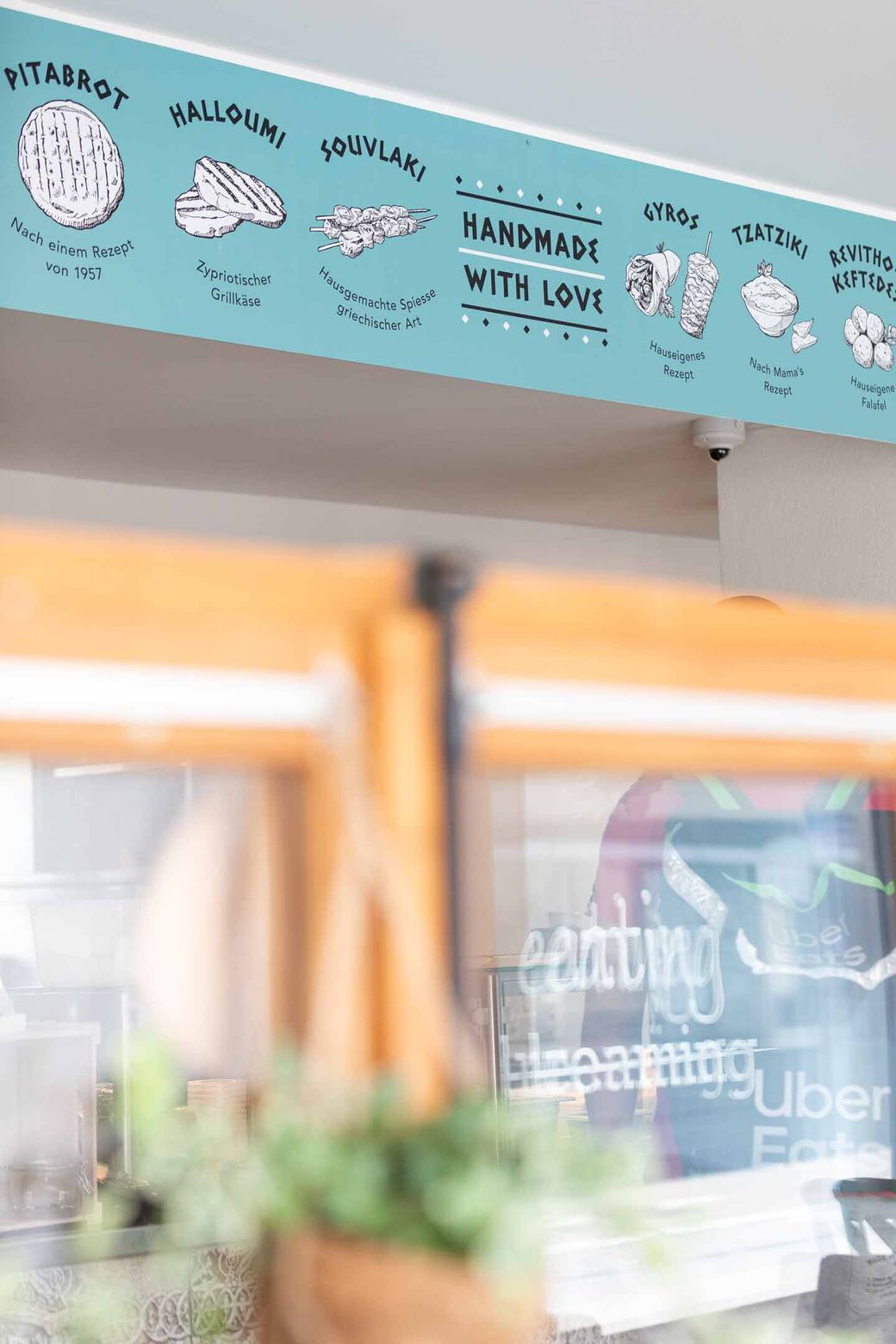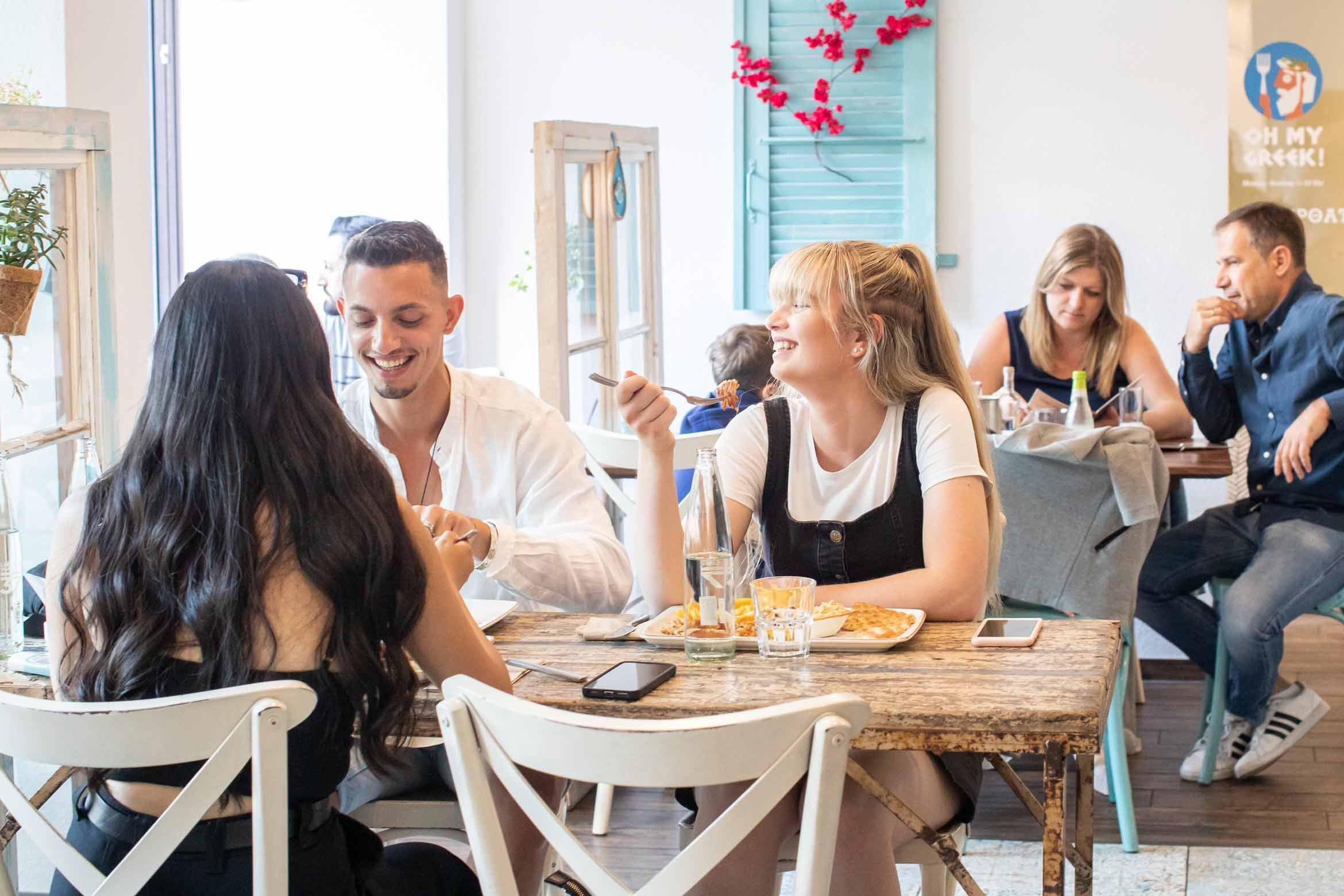 Oh My Greek has a typically laidback feel.
'Getting a permanent location is a dream come true,' says Alex. Located between districts 3 and 4, Oh My Greek is neither a restaurant nor a takeaway: 'We're somewhere in between.' You can pop in to pick up your gyros or spend the evening lingering over a carafe of wine.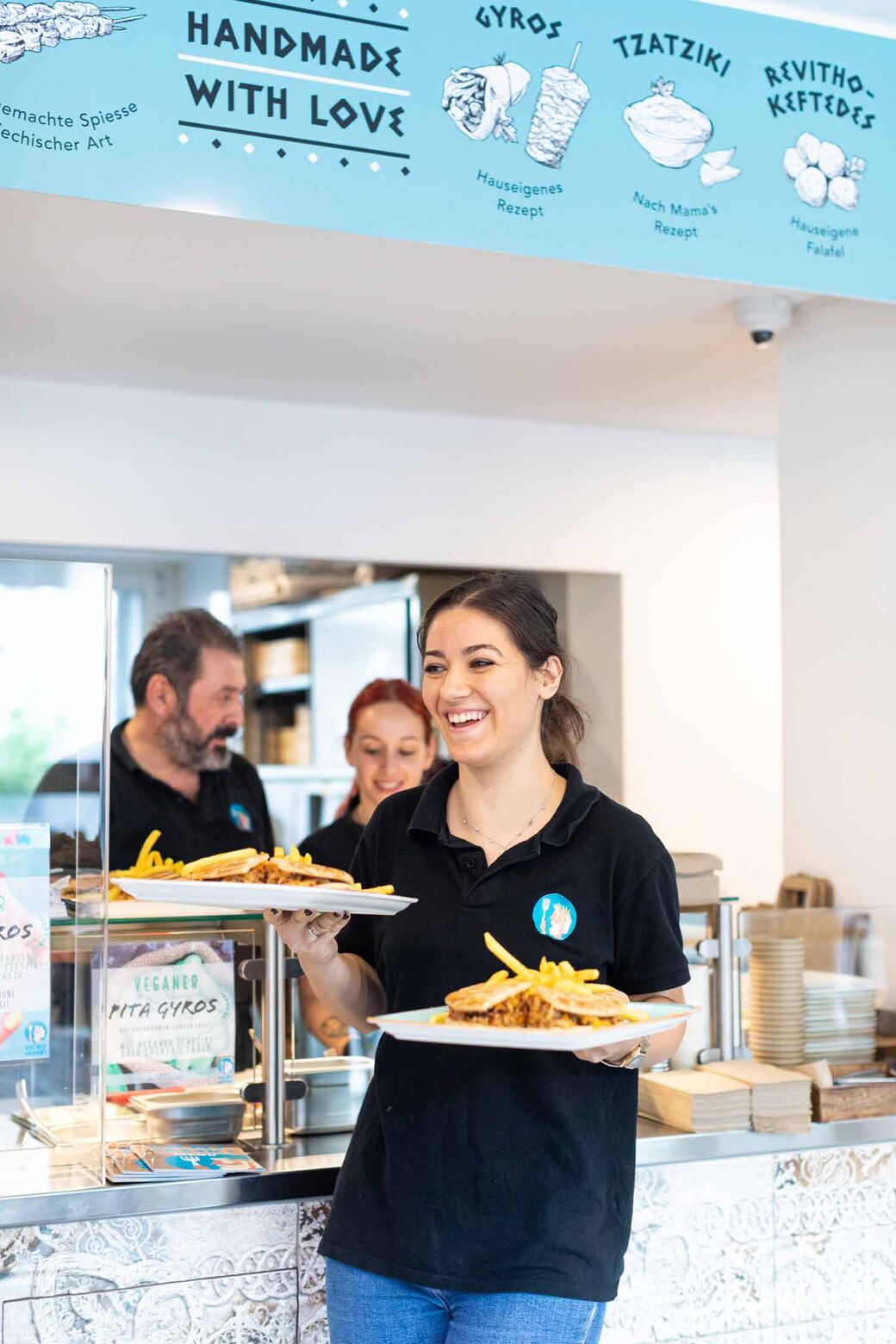 Alex tells us how Oh My Greek began many years ago. His father Nikos came to Switzerland as a young man in 1986 and got a job at a Greek grocery store. In the late nineties he opened his first supermarket in Uster. He added more branches as the years went by, 'but my father always dreamt of making Greek food more popular in Switzerland. So we started cooking outside his shops at village festivals and other events.'
'We want everyone to feel at home.'
Alex Sgouros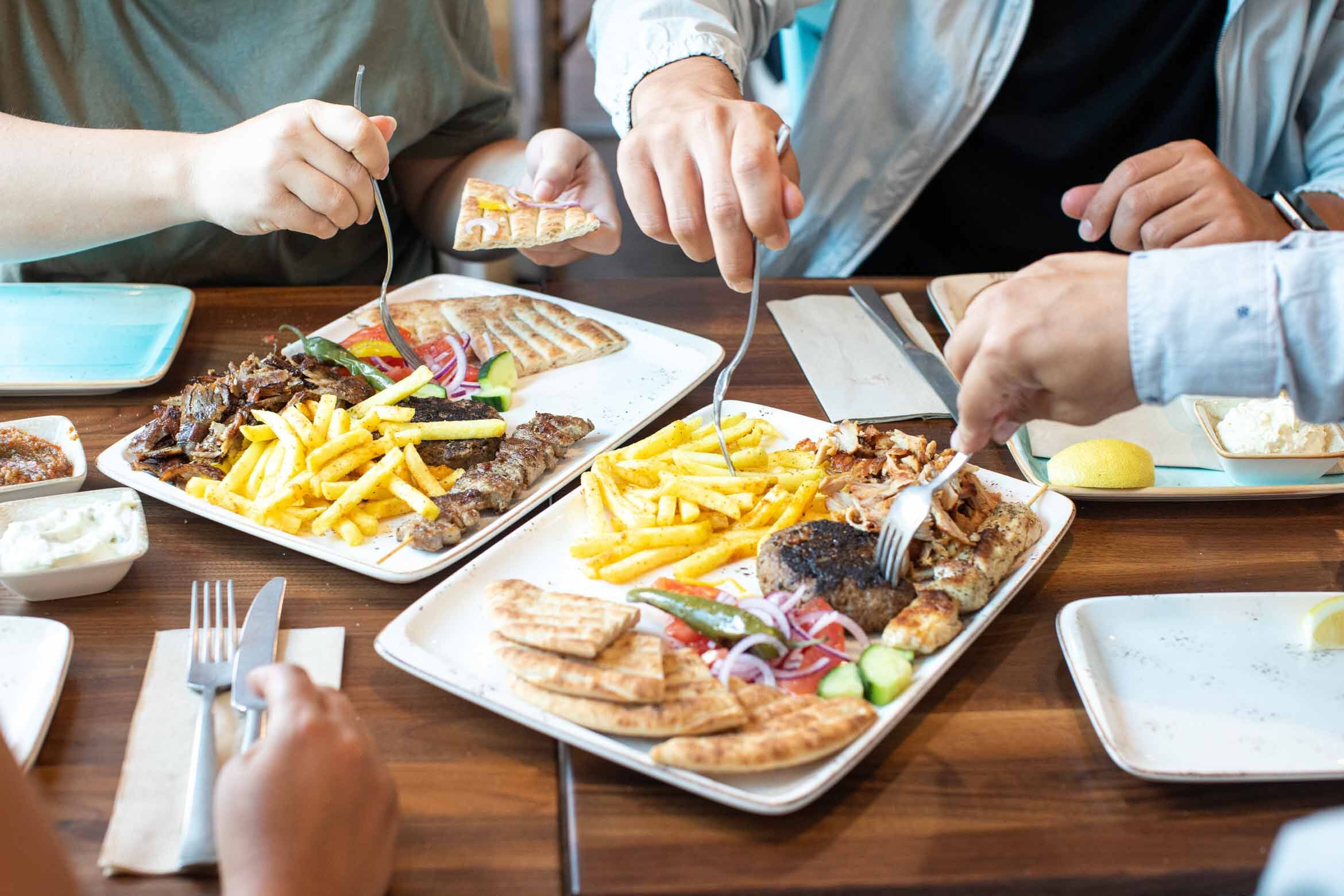 Several times a year, they would set up makeshift stalls and start cooking their Greek dishes. 'By the age of six I was helping my father and grilling pitas,' says Alex. 'These are some of my fondest childhood memories.'
Father and son have been trying to enjoy a more settled life since they opened Oh My Greek on Kalkbreite. 'It was time to move away from the rock'n'roll lifestyle of touring Switzerland every weekend,' says Alex.
Despite that, they didn't want to lose the laidback feel of the food trucks and festivals. Quite the opposite. 'In the restaurant, our waiters do a great job creating the typical Greek atmosphere.' Everyone uses first names at Oh My Greek and evenings can end up being long and boisterous. 'We want everyone to feel at home.'
Key ingredients are imported directly from Greece.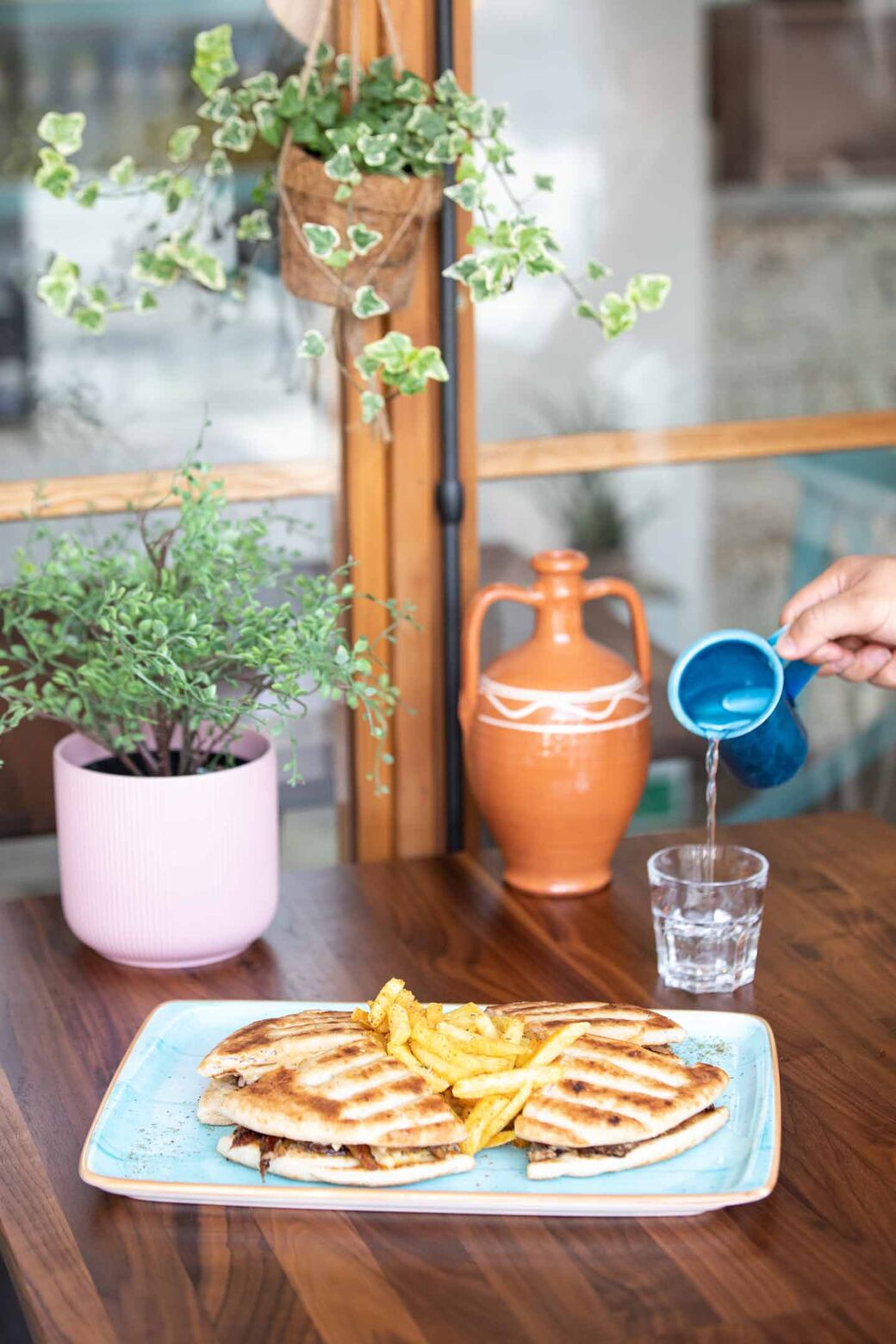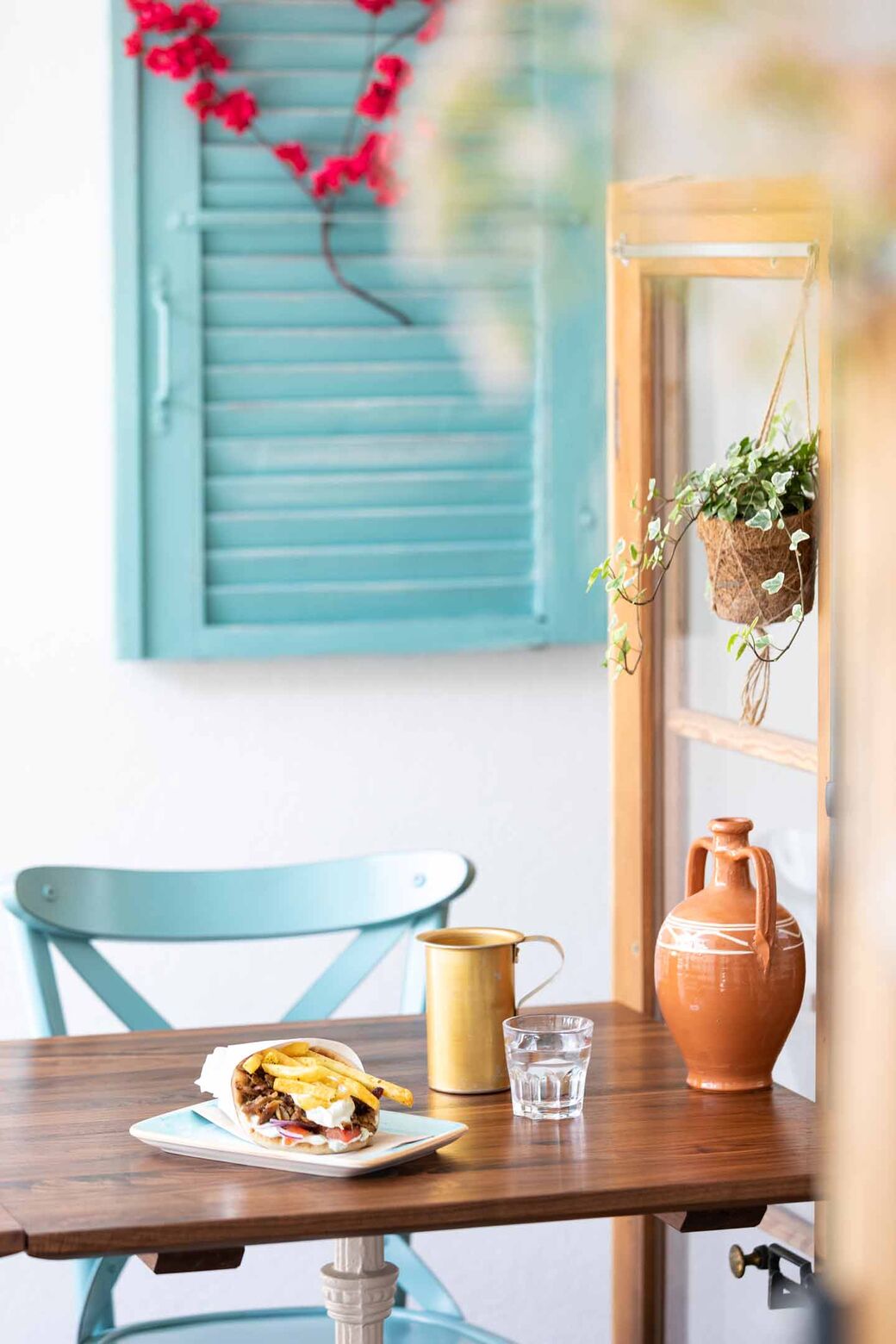 Oh My Greek wants to be a place where the people of Zurich can enjoy simple, authentic Greek food in a relaxed atmosphere. It also sets great store by fresh, high-quality ingredients.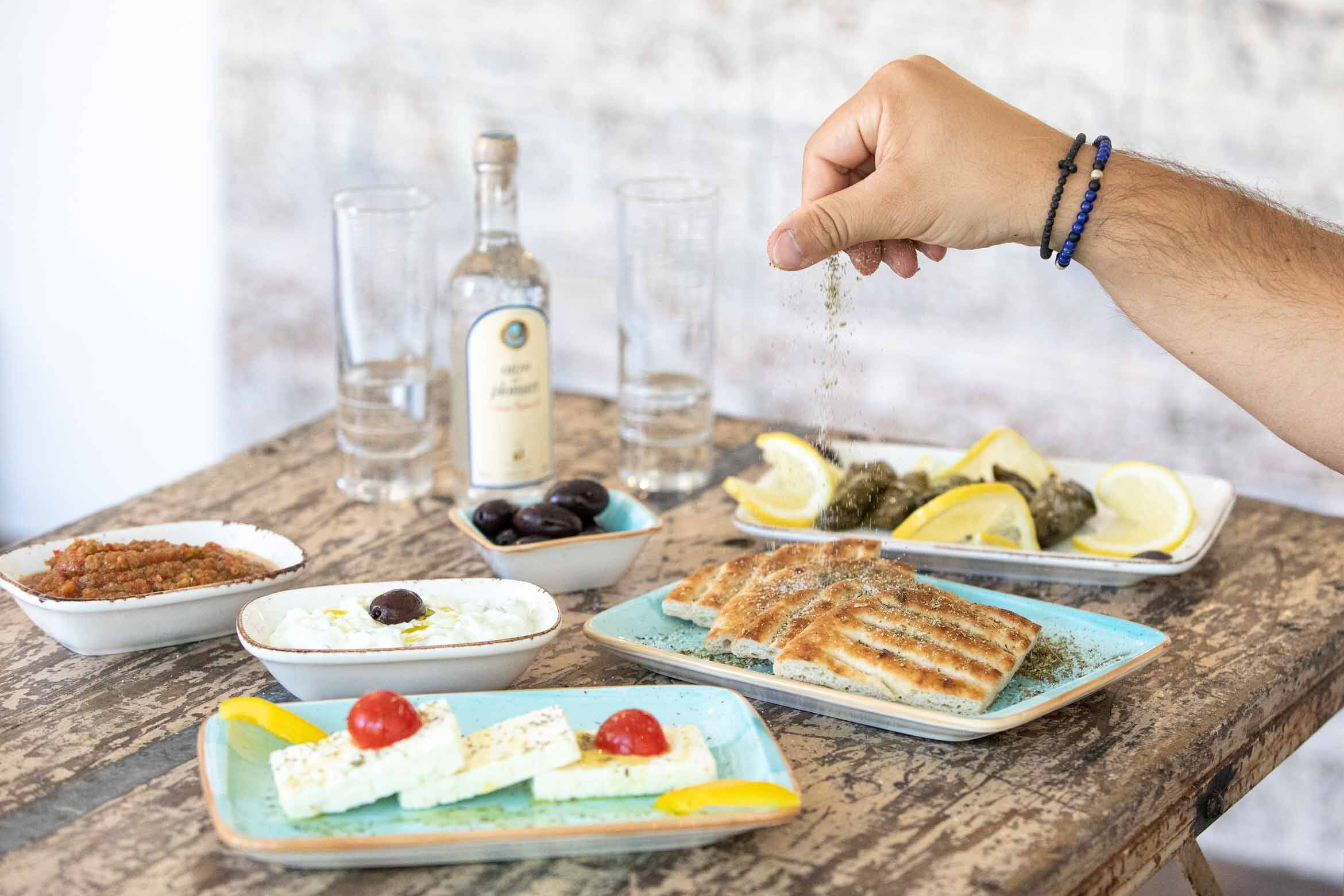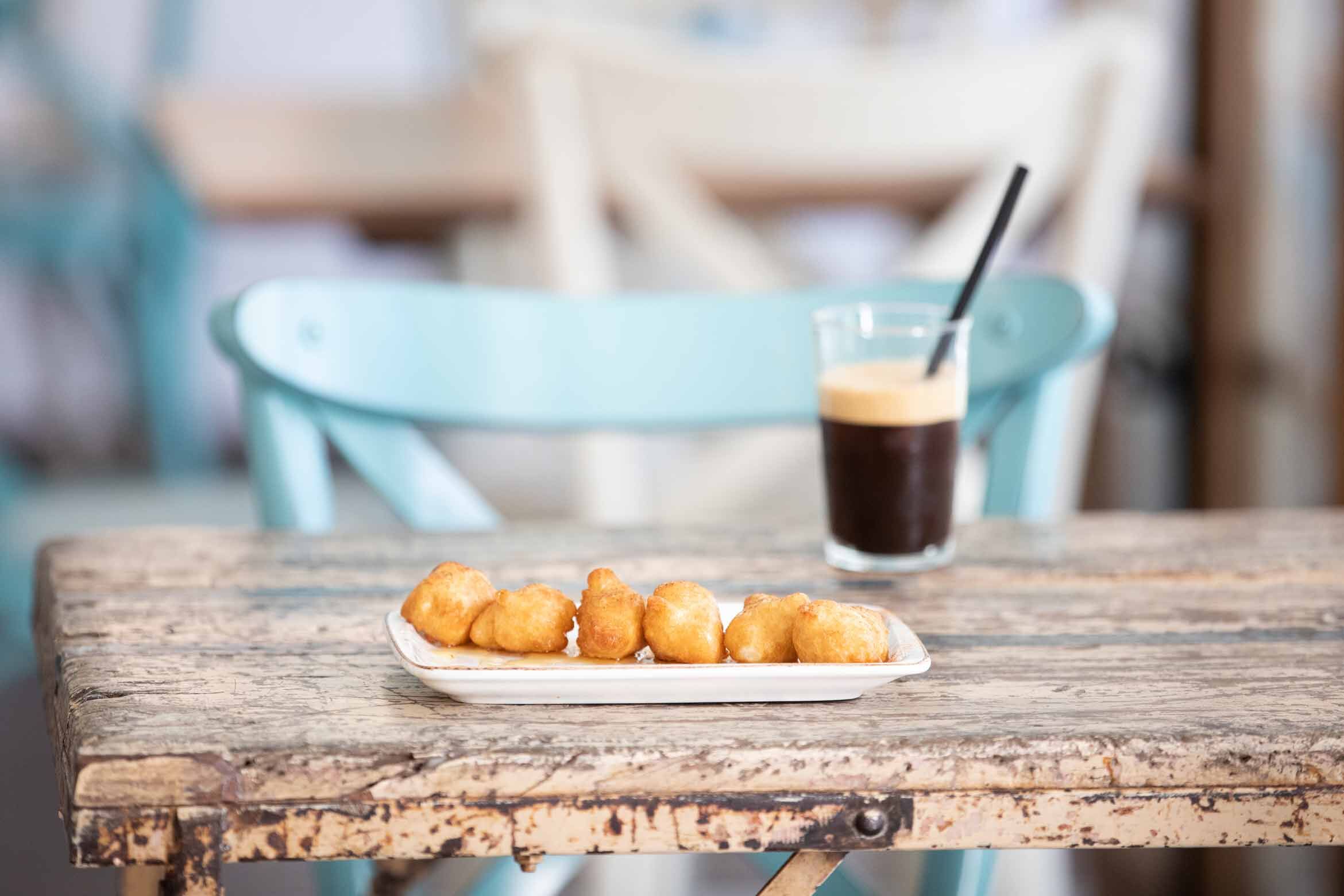 In Greece, street food can be pretty awful, says Alex. Most of the shops simply buy ready-made gyros from a wholesaler. Alex is proud of the fact that most of their food is home-made: 'That means that the tzatziki might taste more garlicky one day than the next.' That's what you get when you don't use ready-made products, and also what makes Oh My Greek stand out from its competitors. 'If we bought in ready-made food, everyone could just copy us.'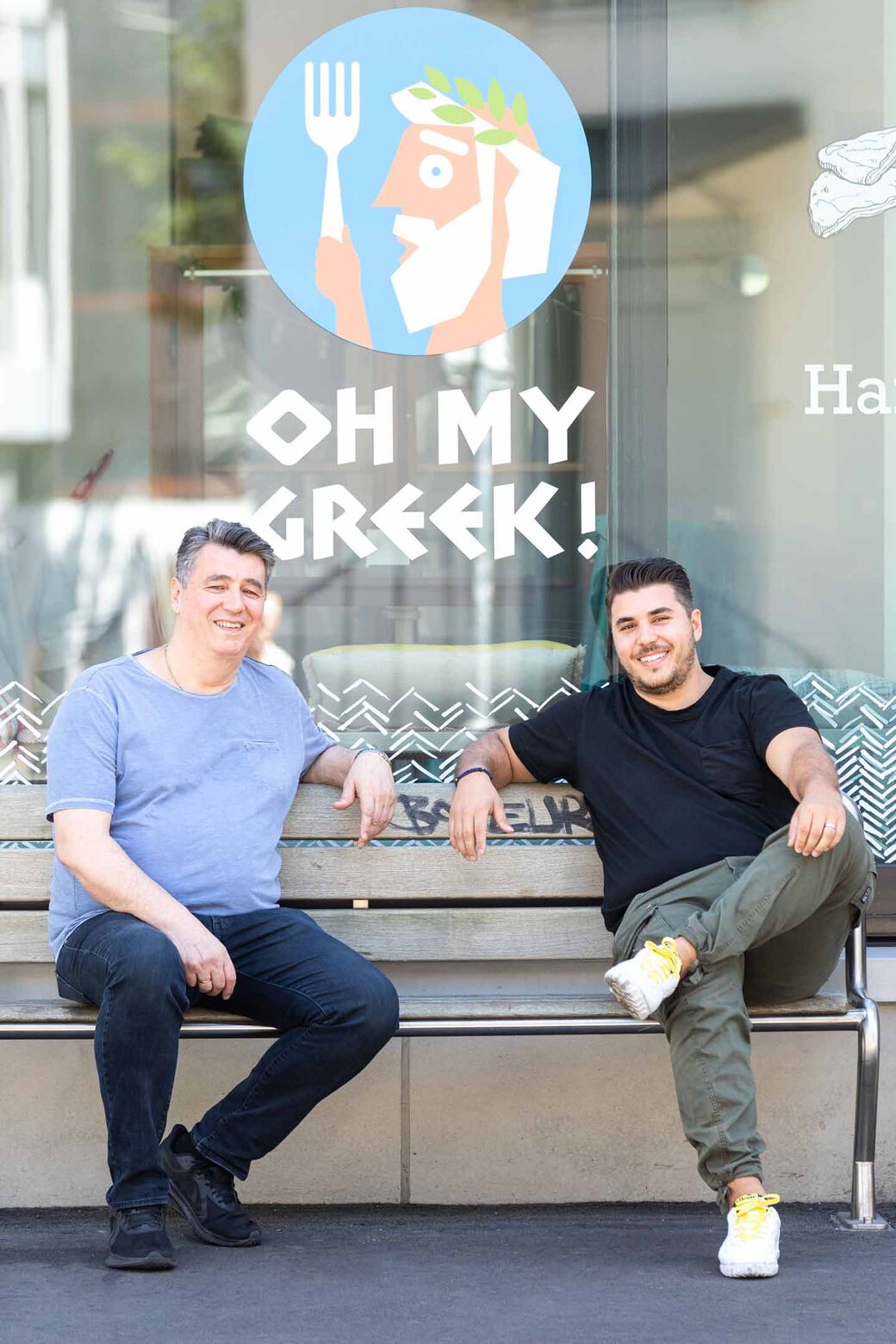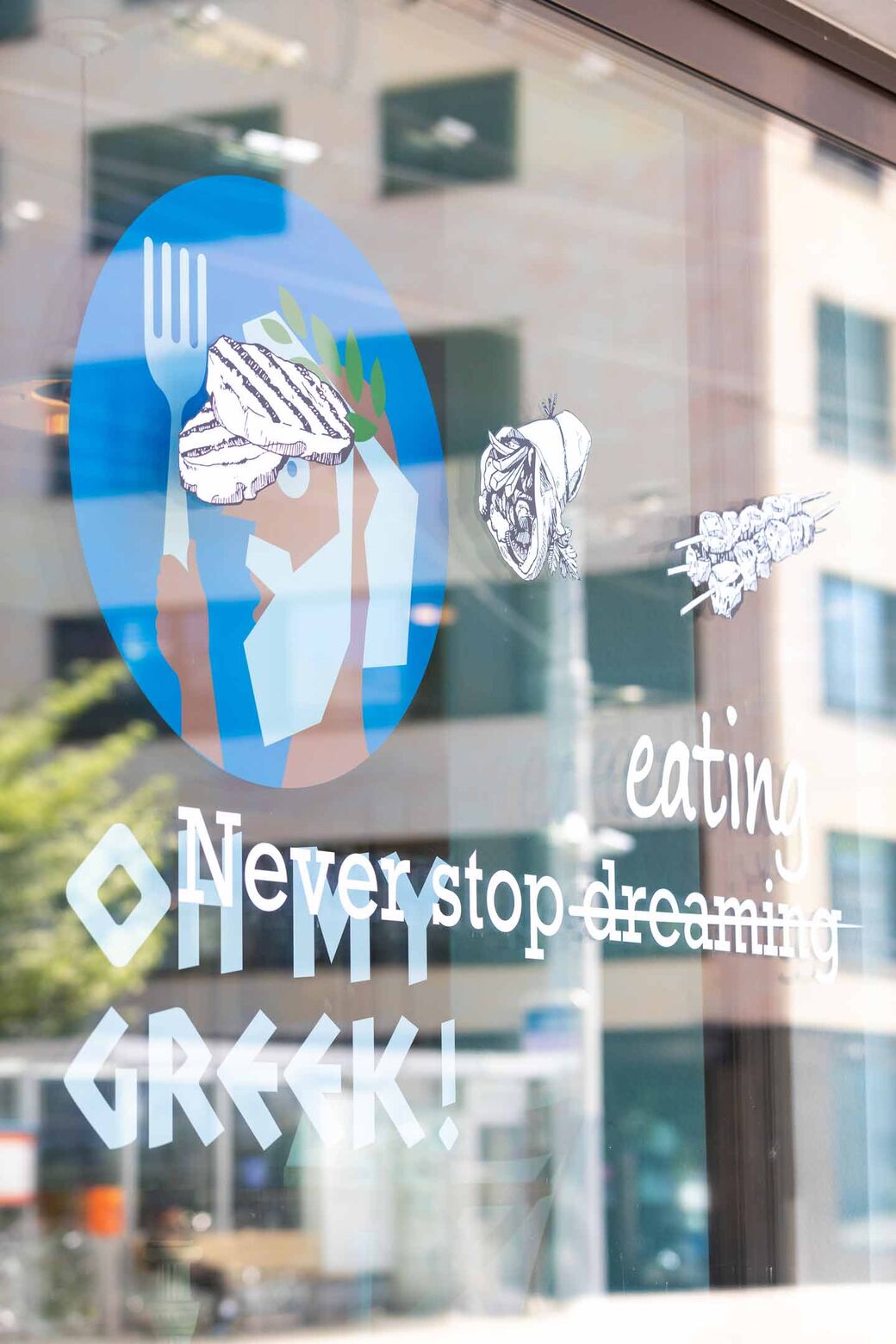 The father-and-son team used to spend their weekends travelling all over Switzerland.
Alex and Nikos ensure the quality of their ingredients by importing many of them directly from Greece, including olives, oil, feta, mountain tea and oregano. However, they buy other produce like meat and vegetables from Swiss suppliers.
The father and son always try to add their own personal touch: 'For example, our menu includes pitas with zucchini fritters. You never see that in Greece.' Despite that, the restaurant attracts lots of Greek customers. 'I was a bit surprised by that, but they seem to like what we're doing,' says Alex.
Address
Oh my Greek
Kalkbreitestrasse 1
8003 Zurich
+41 44 291 95 14
Website
Opening hours
Monday to Sunday, 11 am to 10 pm
View posts by interests, or use the proximity search and additional filters.
Try it out
.
Save posts as favourites – simply click on the heart symbol in the upper right corner of the post.