Blumerei Kalkbreite
If you arrive at Annina Rohrer's shop after closing time, you can still buy flowers from the vending machine.
Even in winter, Annina Rohrer's flowers look freshly picked. She sells the bouquets at her florist's shop Blumerei Kalkbreite – and from a vending machine. Flown-in flowers are a no-no, so she replaces roses with ranunculus.
Annina Rohrer believes flowers are part and parcel of our lives. She lists the many special occasions that involve flowers: 'Births, weddings, deaths...' But flowers are part of our everyday lives too. Especially Annina's. As a little girl, she loved picking flowers, and as she grew older, she would delight family and friends with the light, airy arrangements that she made in her spare time using flowers that she found growing wild or in her garden.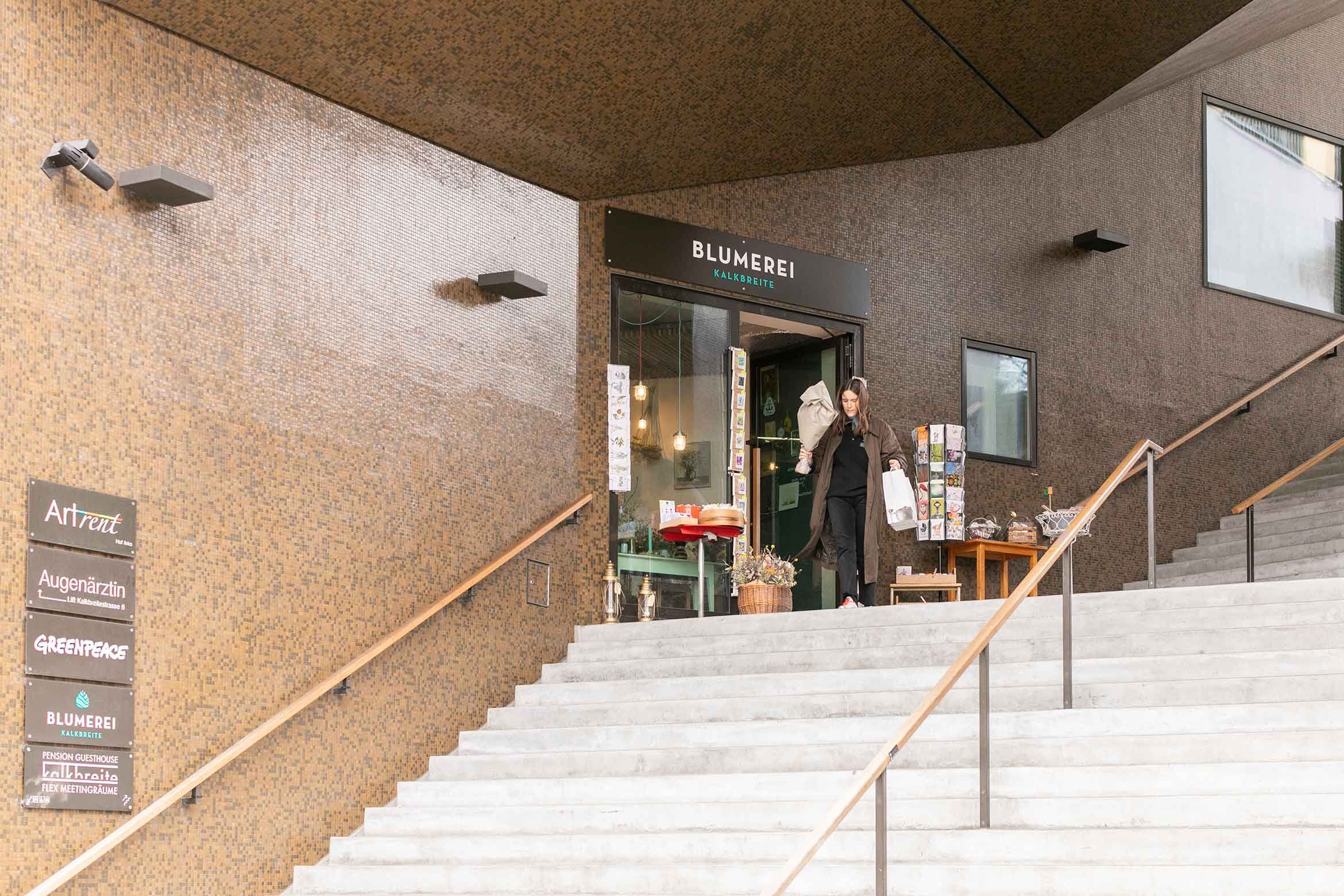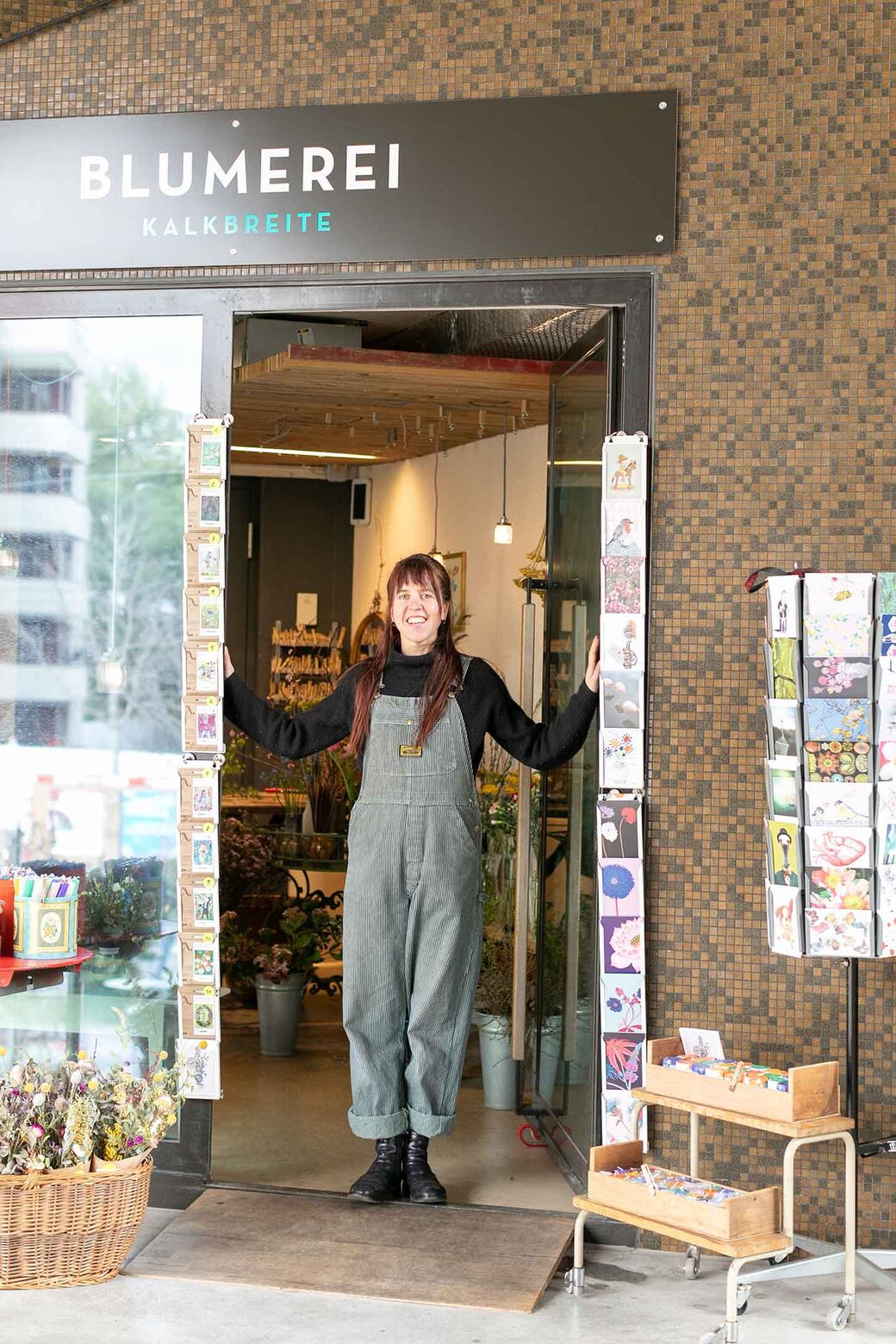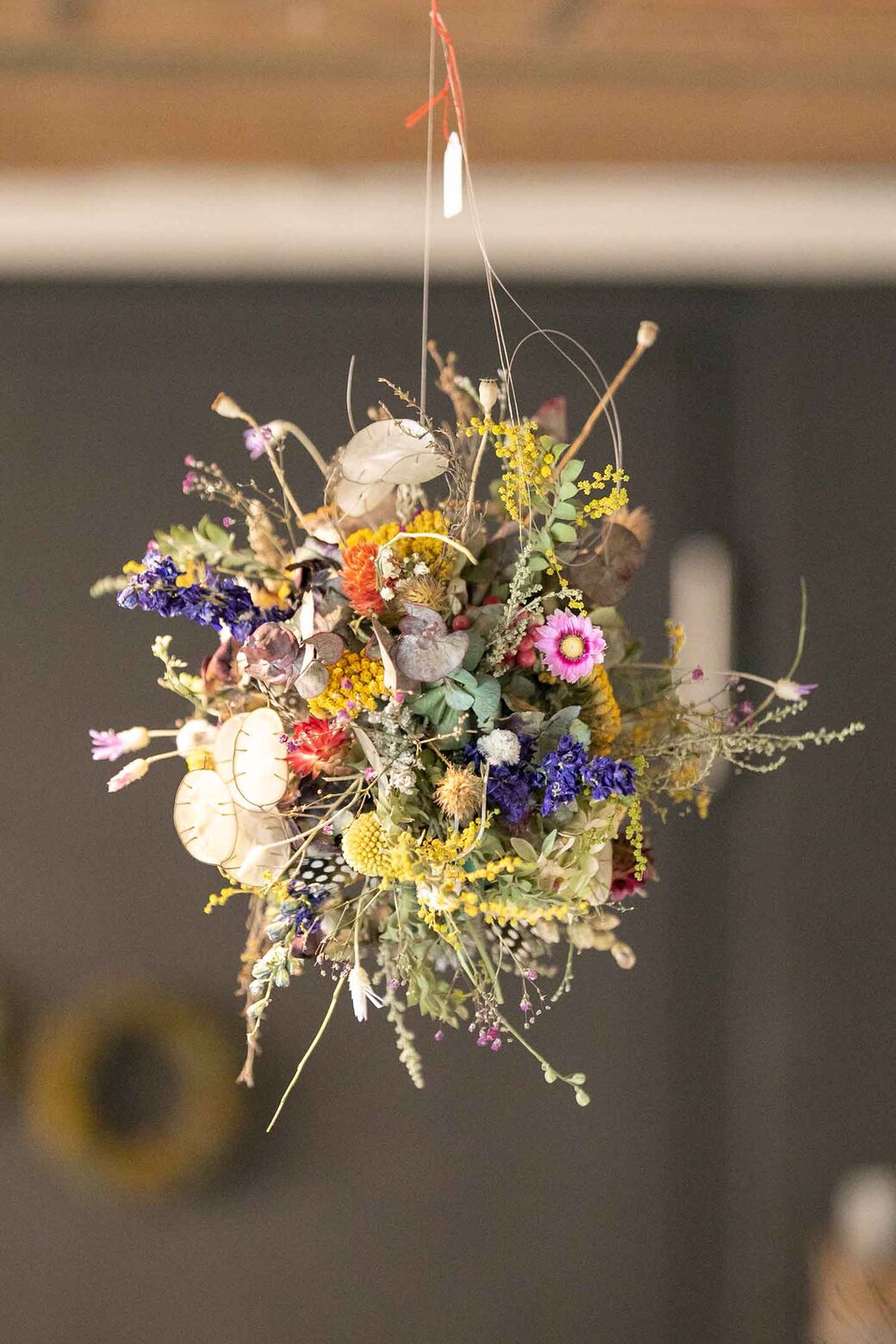 Annina sold her first bouquets on market stalls.
Annina used to be an art teacher: 'I enjoyed this job too.' But she was still interested in the flower business. She sold her flower arrangements at markets in Aarau and Zurich and quickly began receiving enquiries from gallery owners and brides-to-be.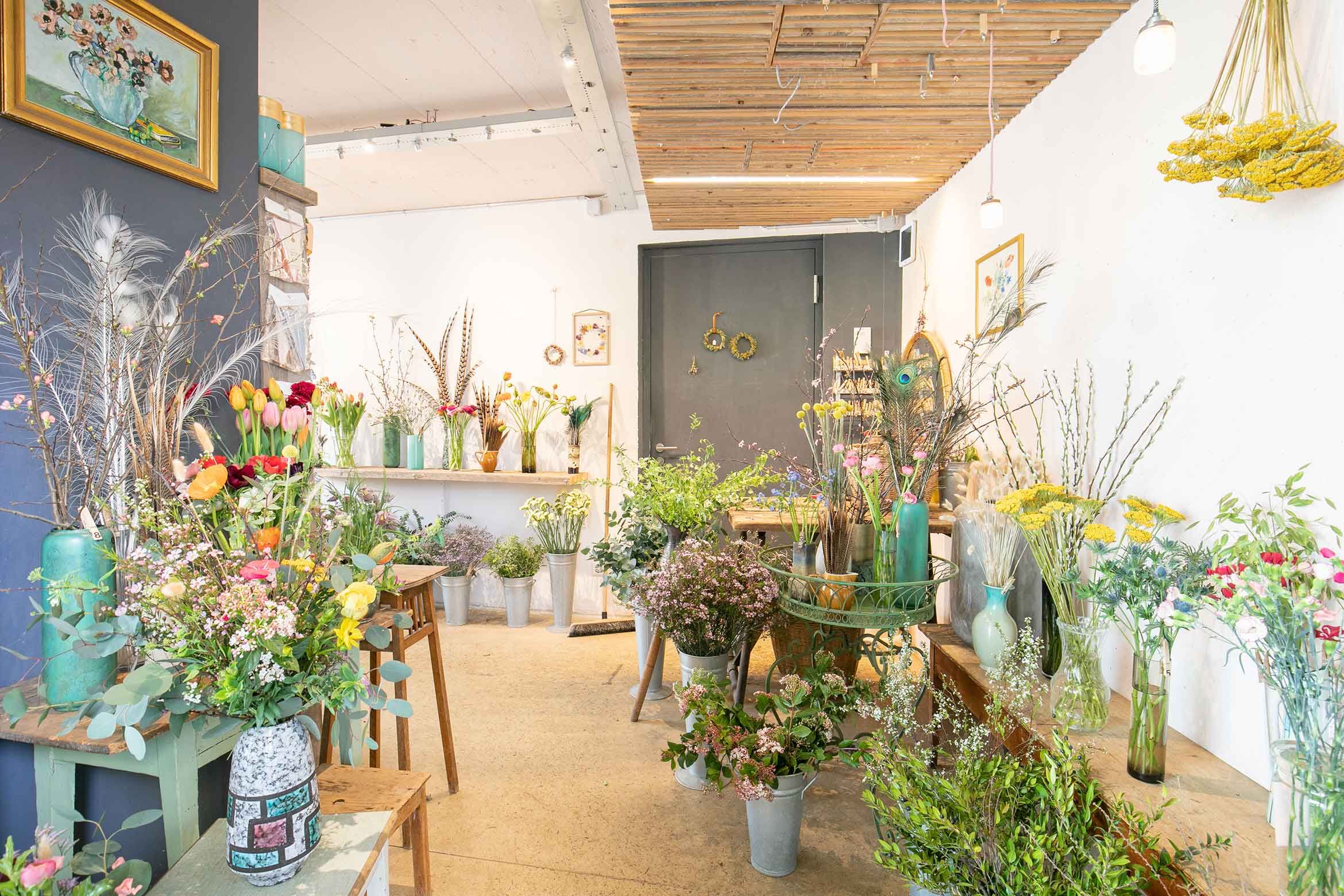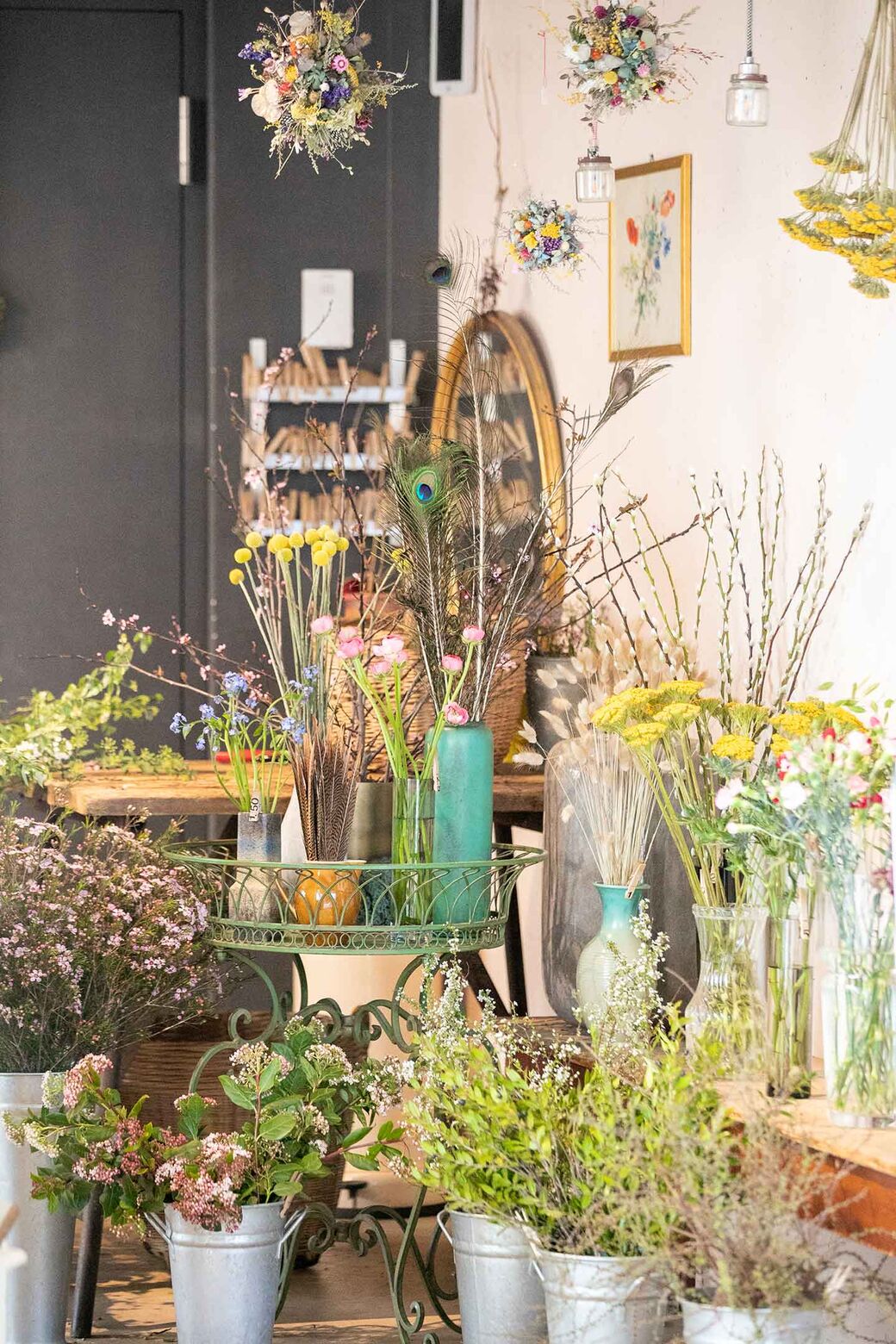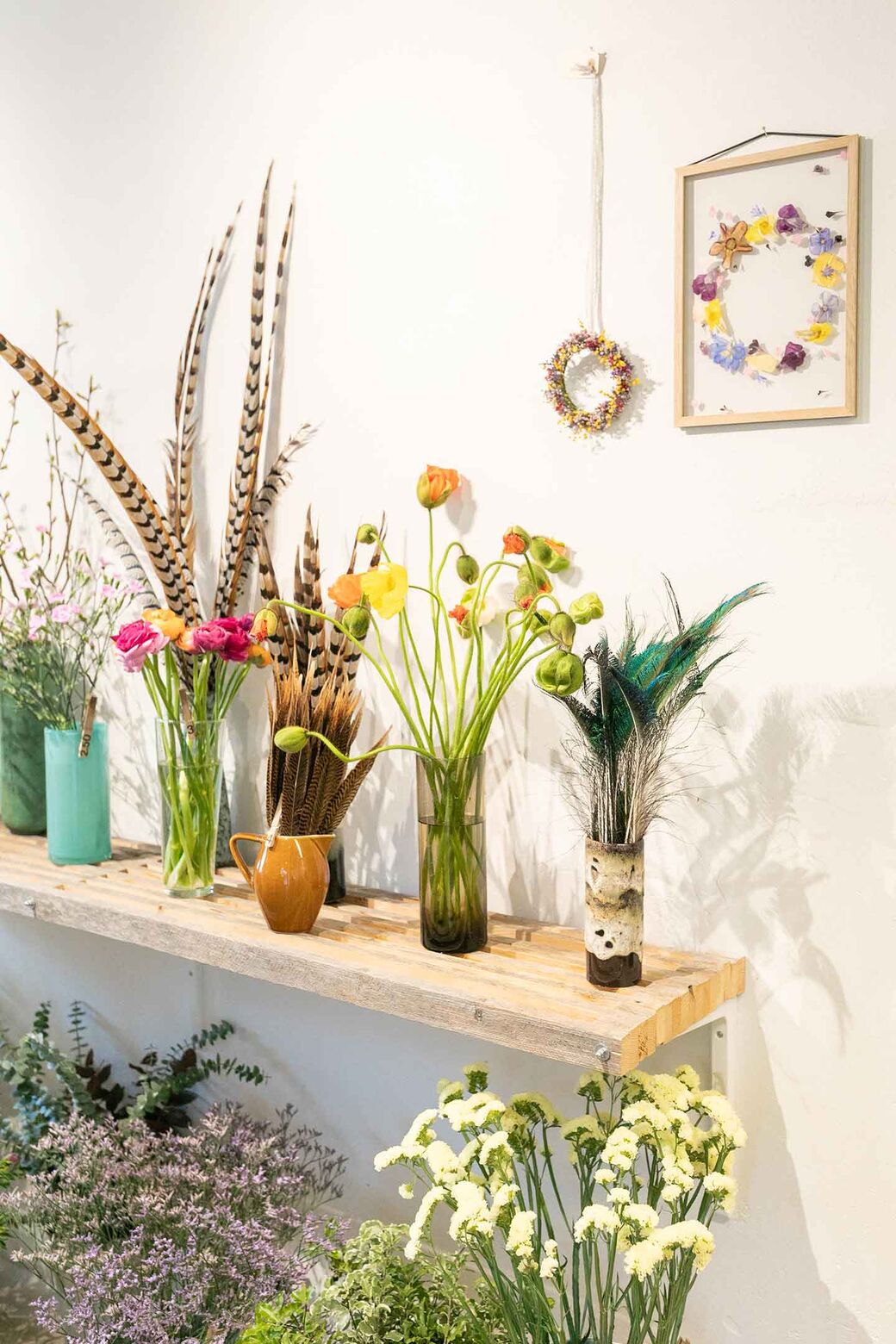 Annina says that studying art gave her a good eye for flower arranging, 'but I still had to hone my skills.' That's why she spent a summer working at an organic flower nursery, where she was paid for each bouquet that she made.
In the summer of 2014, she finally opened her own shop in the new Kalkbreite Cooperative building and called it Blumerei Kalkbreite: 'I couldn't imagine a better location for my business,' she says, despite the fact that she now lives in a village in Aargau. But she lived in district 3 for many years: 'It's my second home.' If she has to work late, she can always find a bed for the night with family or friends. She doesn't want to move back to the city: 'I need the countryside as much as the city.'
Some of the flowers came from Annina's garden.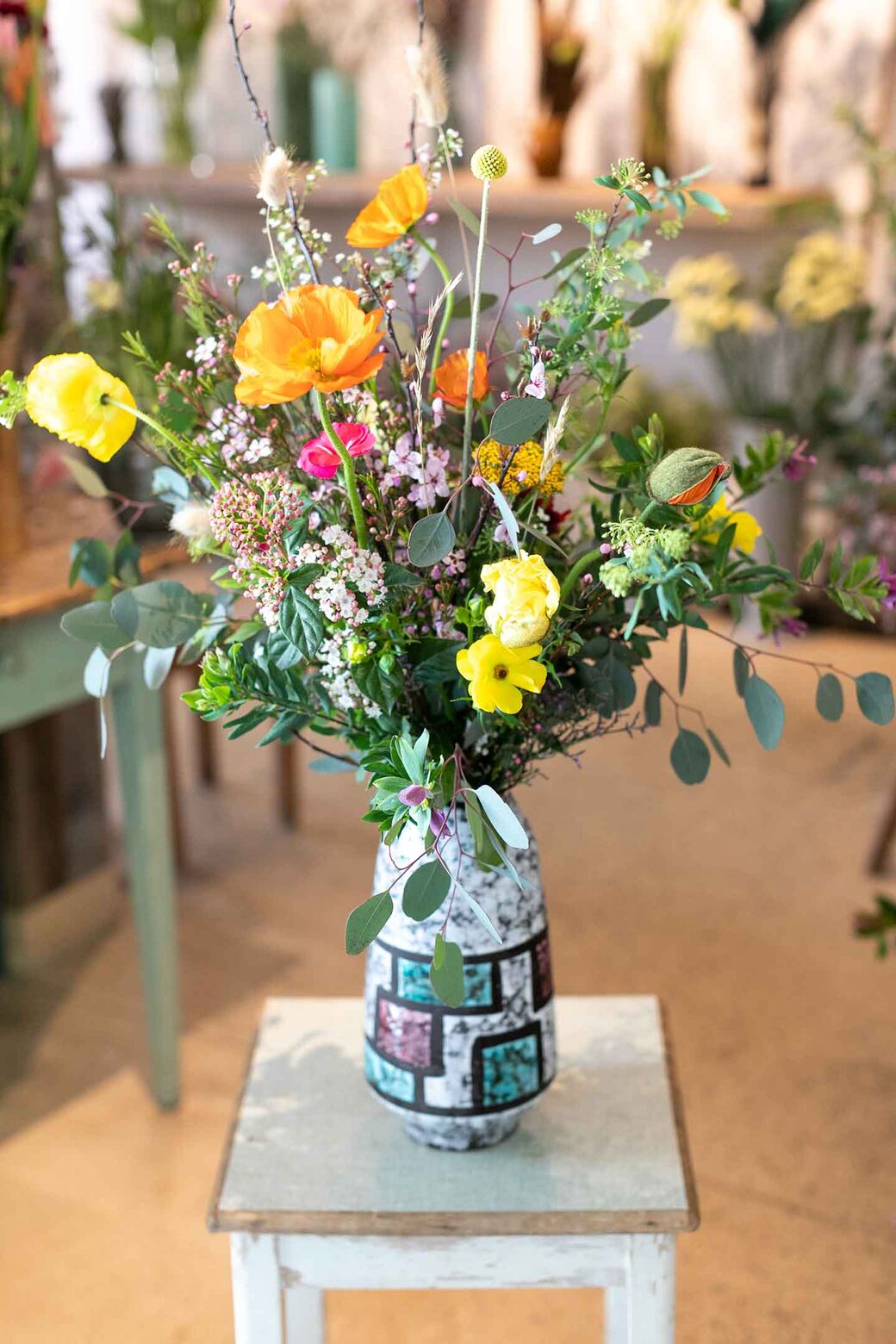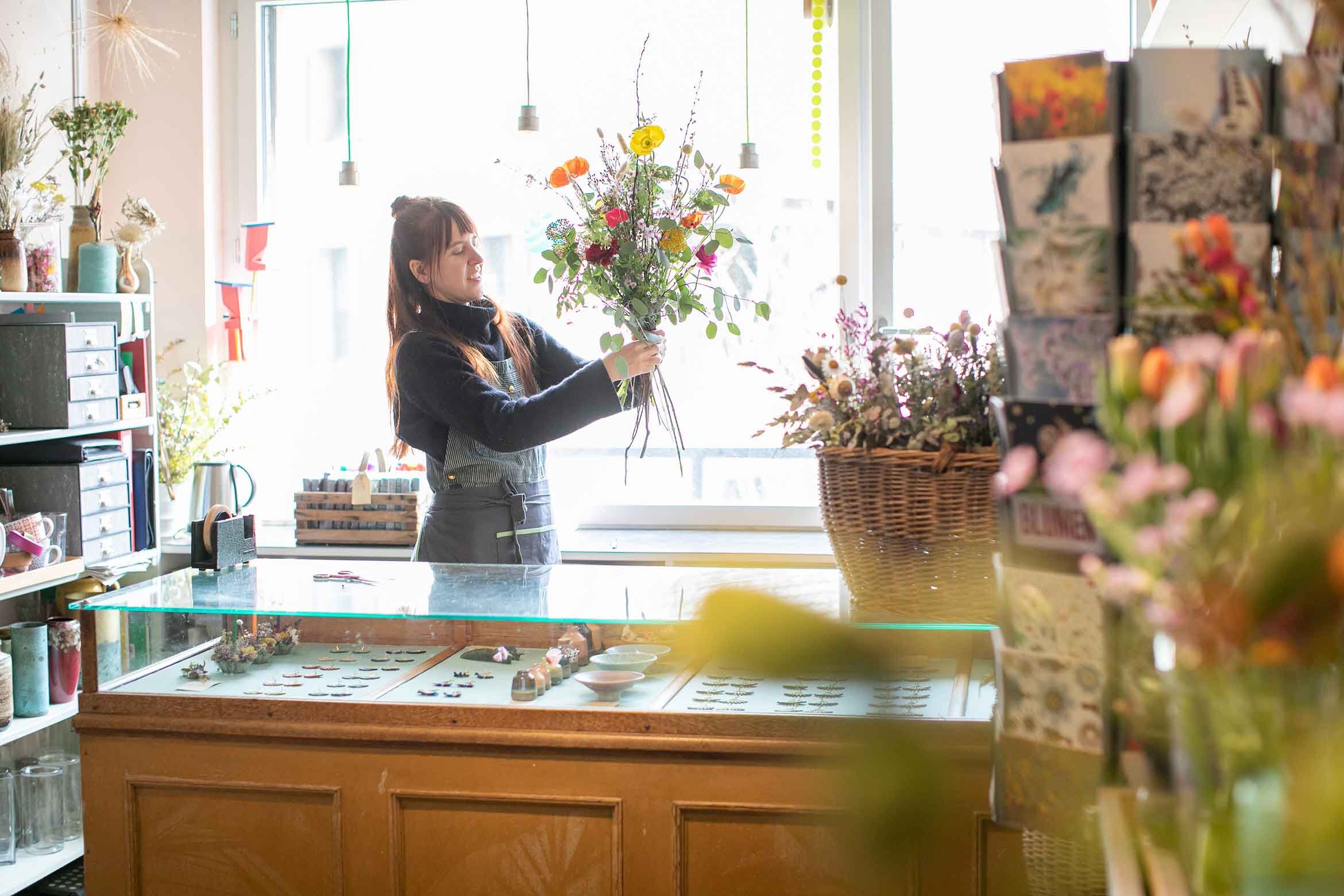 Annina grows flowers in her garden to sell in Zurich. She also likes to pick flowers while out walking. 'At first I planned to do this more often, but unfortunately I don't have the time these days.' The flowers at Blumerei Kalkbreite always look freshly picked – and not just in summer. 'That's my speciality,' says Annina. Her shop doesn't sell traditional bouquets. 'I want to create arrangements that are really creative, colourful and airy.'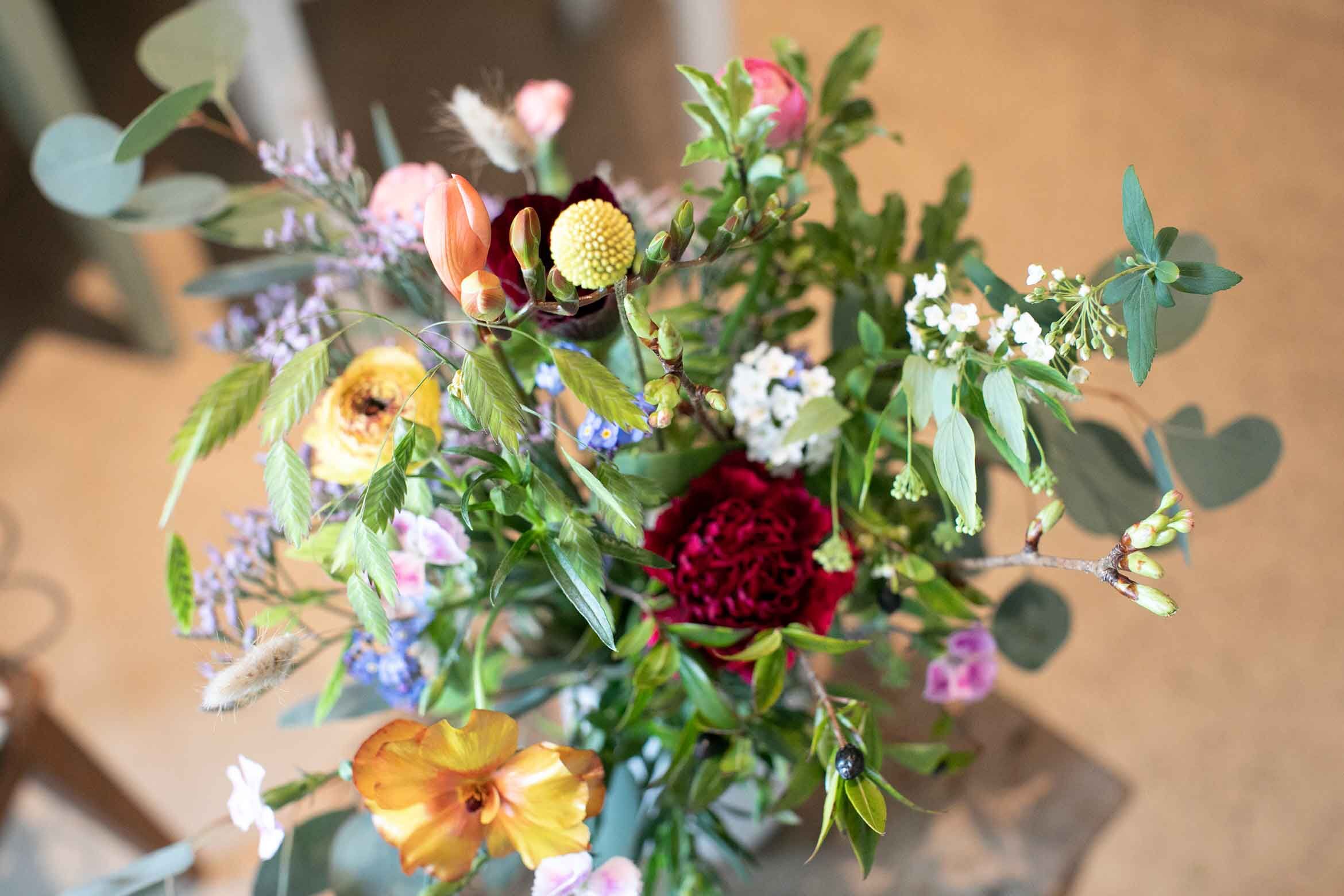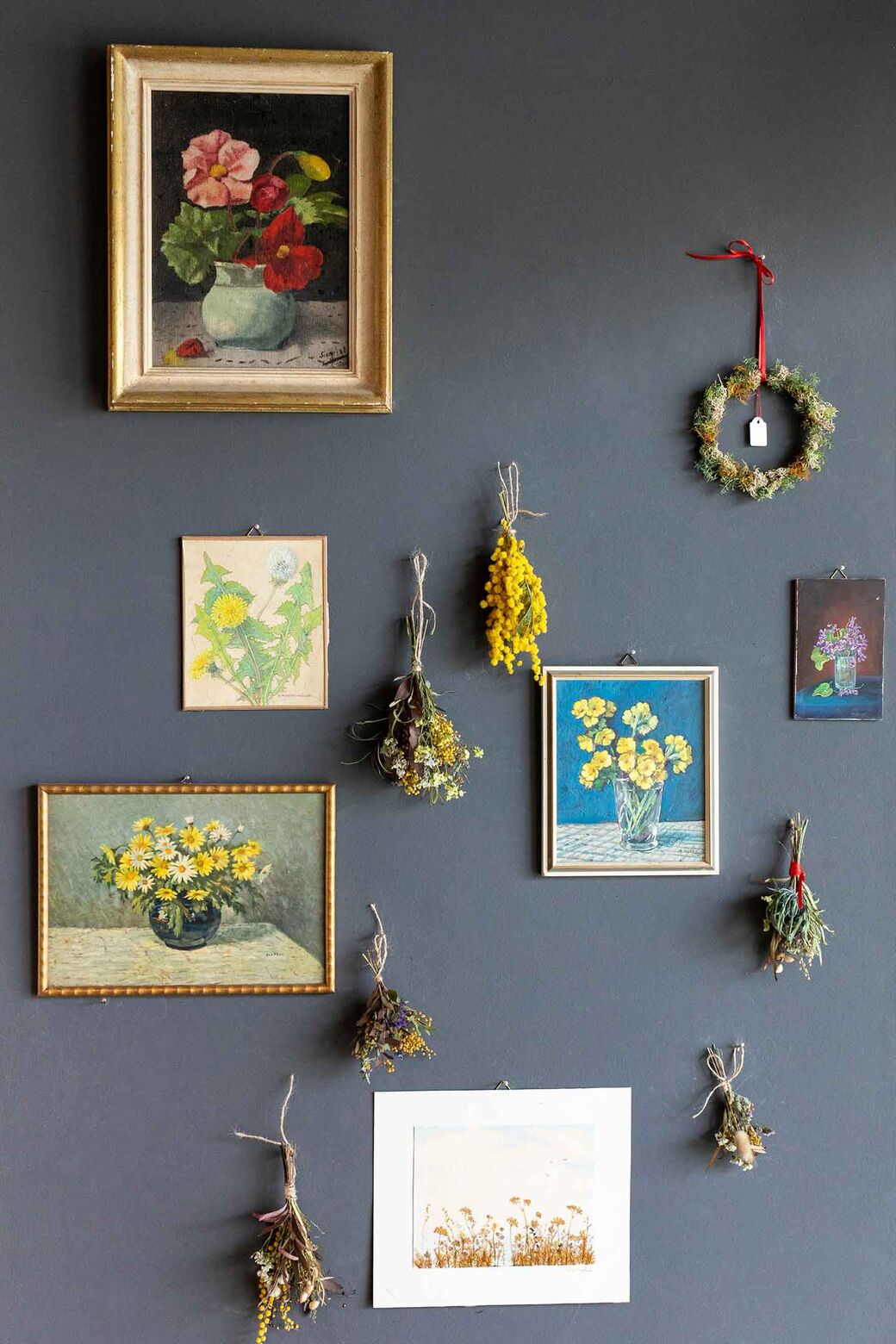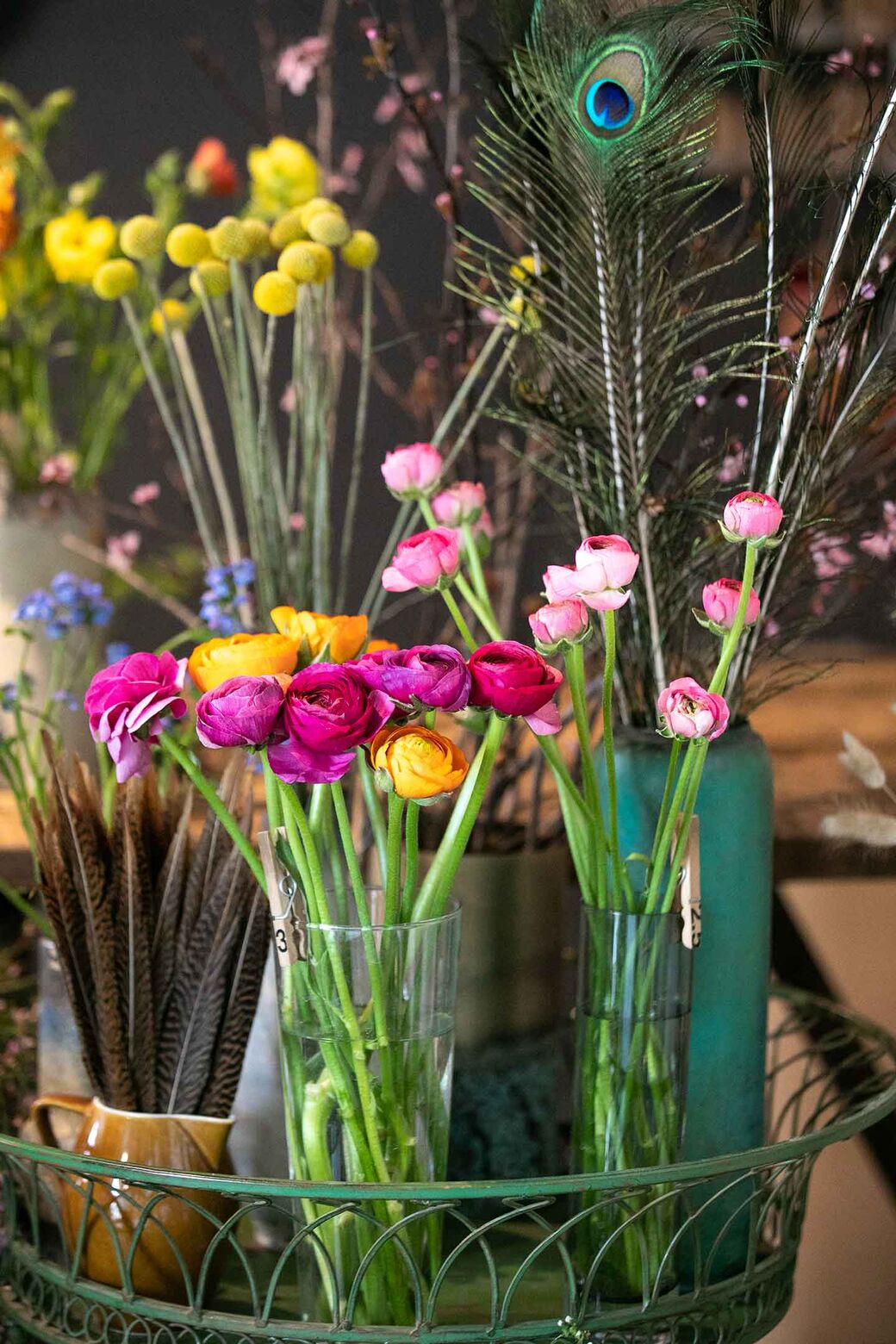 Seasonality and sustainability are also Annina's watchwords. This means you won't find any roses in her shop in winter. 'I don't sell any flowers that have to be flown in.' In summer, this self-imposed rule is no problem, but in winter, Annina has to rely on flowers from other parts of Europe. 'Unfortunately, sustainable floristry is still not very widespread,' says Annina. She adds that many customers have no idea which flowers are in season. But there are always alternatives – so Annina replaces roses with ranunculus, which are grown in unheated greenhouses in Italy.
'I want to create arrangements that are really creative, colourful and airy.'
Annina Rohrer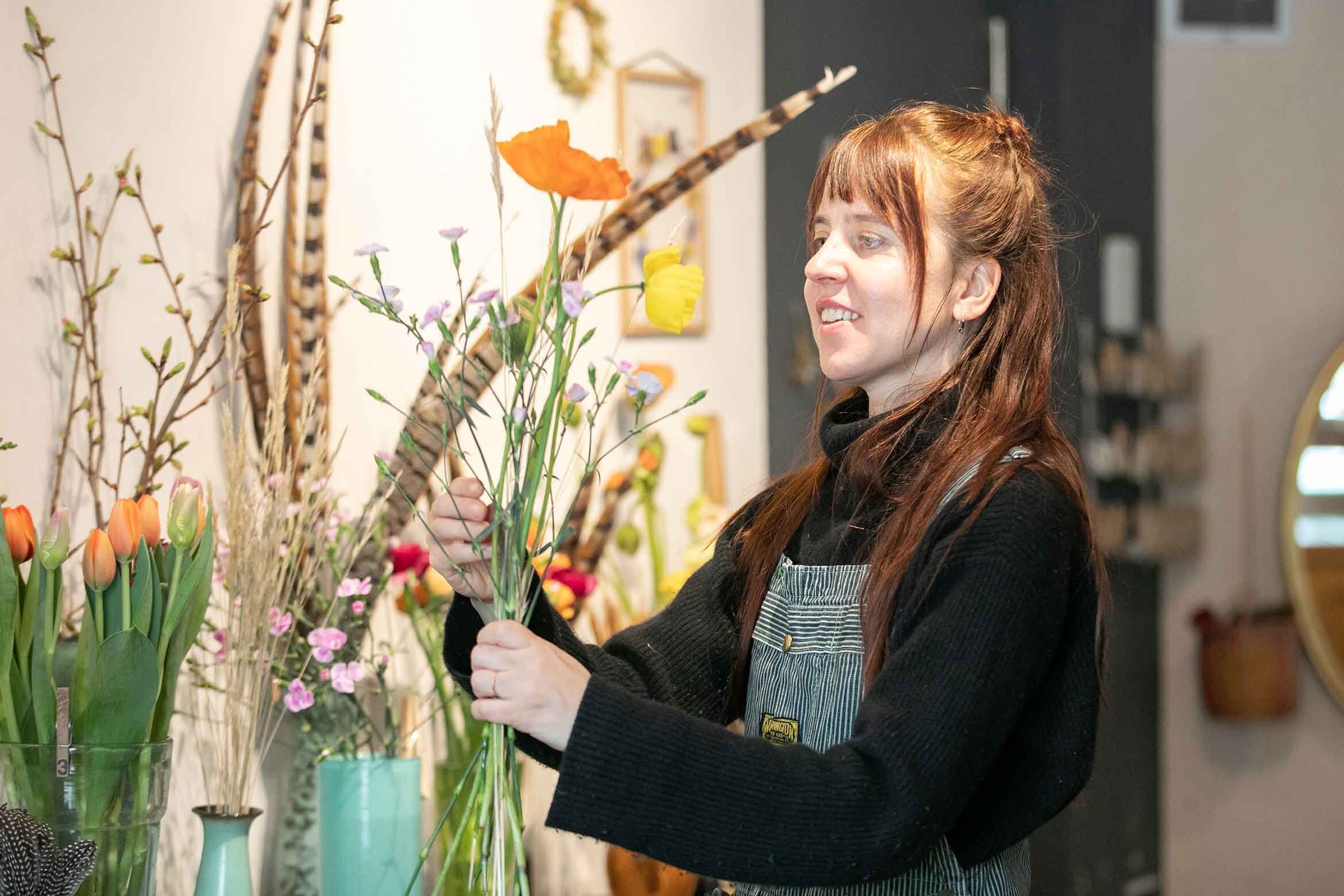 In winter, Annina and her team often use dried flowers and grasses. 'Of course, this is extremely sustainable,' says Annina, and she likes how they look. But the florist is still happy when the days start to warm up. 'The period from spring to the first frost is particularly good for us.' Her favourite flower is the poppy. 'I like it when a flower changes over time.'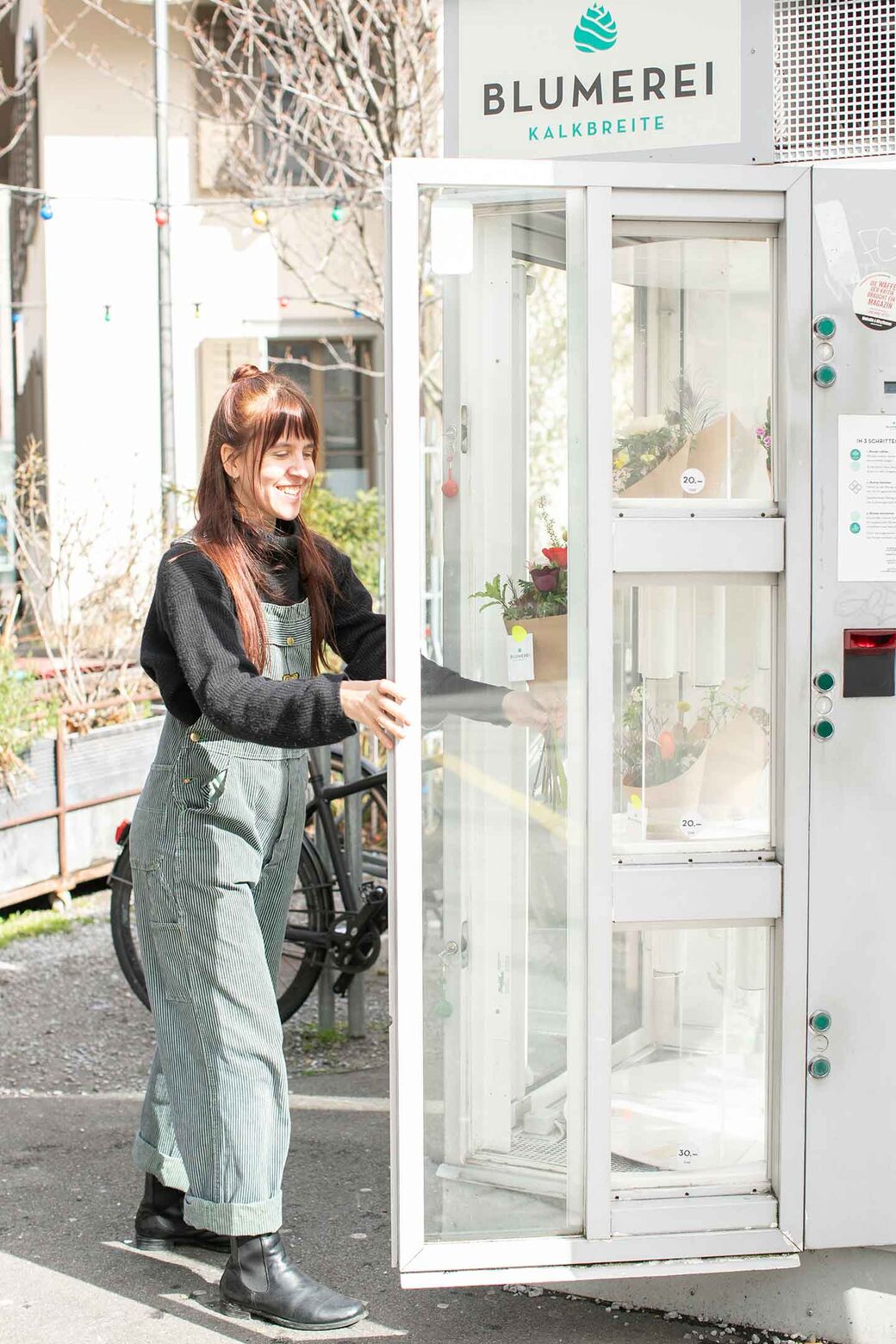 The vending machine sells flowers 24 hours a day.
Annina now has several employees, all with a creative background: 'My whole team loves experimenting,' says Annina. For them, selling the same bouquets over and over again is simply not an option. It's not only in Zurich that people appreciate this creative approach. 'We are getting more and more orders from other cities around Switzerland,' says Annina.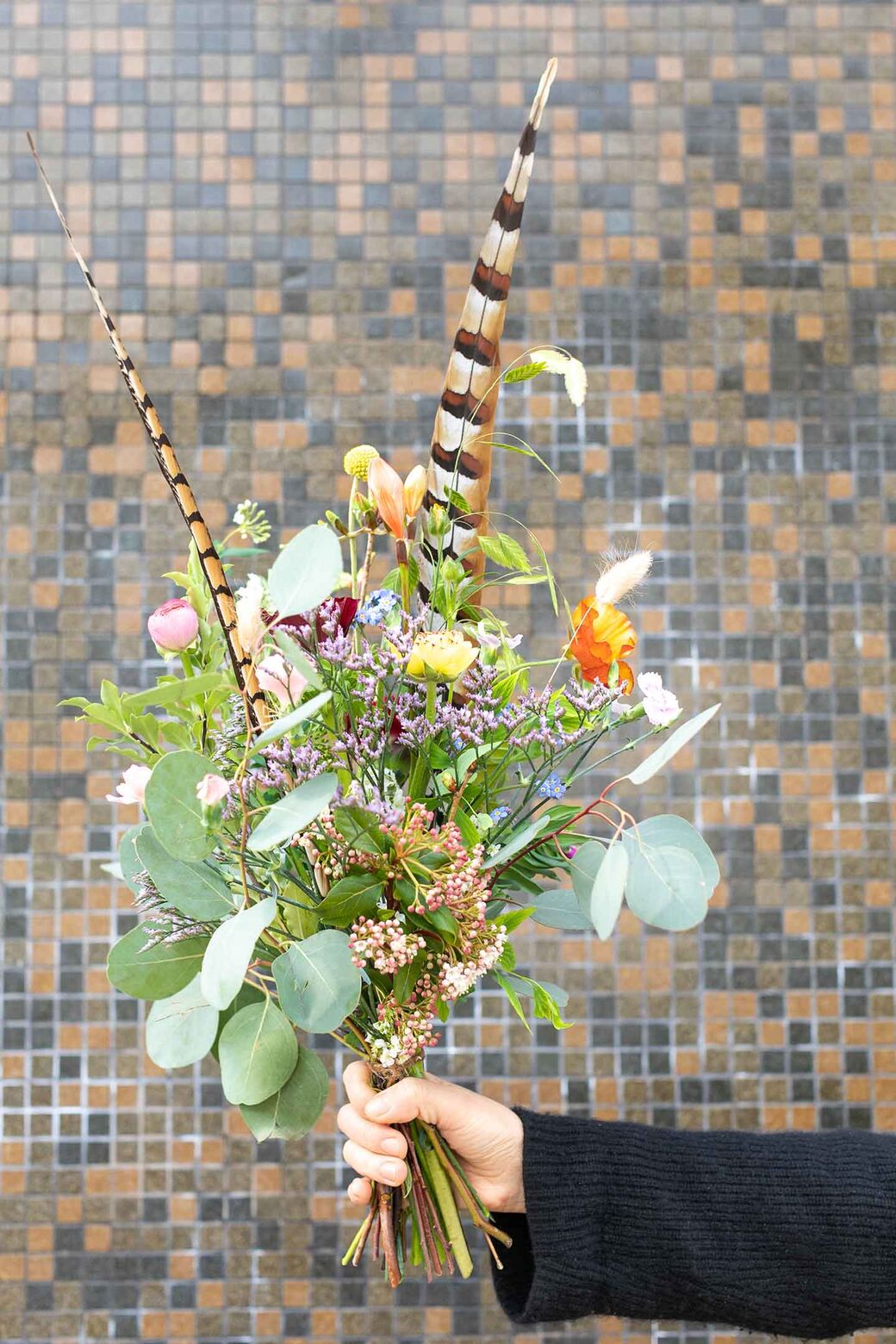 But only the locals have the benefit of the shop's 24-hour flower vending machine, which has stood outside the Kalkbreite Cooperative building since 2014. It comes from the former East Germany. Annina tells us: 'You see them more often in rural areas.' But city folk like them too: 'Sometimes customers come into the shop to say thank you for the machine.' They might stop at the vending machine to pick up flowers for a spur-of-the-moment visit – or even for a long-planned marriage proposal.
Address
Blumerei Kalkbreite
Kalkbreitestrasse 8
8003 Zurich
+41 79 717 97 53
Website
Opening hours
Tuesday to Friday, 12 noon – 7 pm
Saturday, 10 am – 5 pm
View posts by interests, or use the proximity search and additional filters.
Try it out
.
Save posts as favourites – simply click on the heart symbol in the upper right corner of the post.