Chianalea
Full pots on the table and genuine Italian hospitality: at Chianalea everyone eats together like in an extended family.
In 2012, two friends, Enrico Pochiero and Francesco Nardi, opened Chianalea, a restaurant in Zurich's district 4. The kitchen and decor are designed to transport the restaurant's guests to Italy – to the beach, the sea and into Nonna's kitchen.
Hanging on the wall is the shiny turquoise bonnet of a Fiat 500, fishing nets, an old life preserver, plus lots of black-and-white photos. Brown amphorae stand on the counter. When you visit Chianalea, the restaurant owned by Enrico Pochiero and his business partner Francesco Nardi, you constantly discover fresh little details. Things like a pasta strainer and a cheese grater, old sewing machines and Vespa helmets. Details that are reminiscent of Enrico's homeland and should make it clear where Chianalea's cuisine comes from: Italy. Calabria to be precise, the tip of the boot in the south of Italy. This is where Enrico grew up and where he trained as a chef. This is where you will also find the picturesque fishing village of Chianalea, which gave its name to the restaurant at Brauerstrasse 87.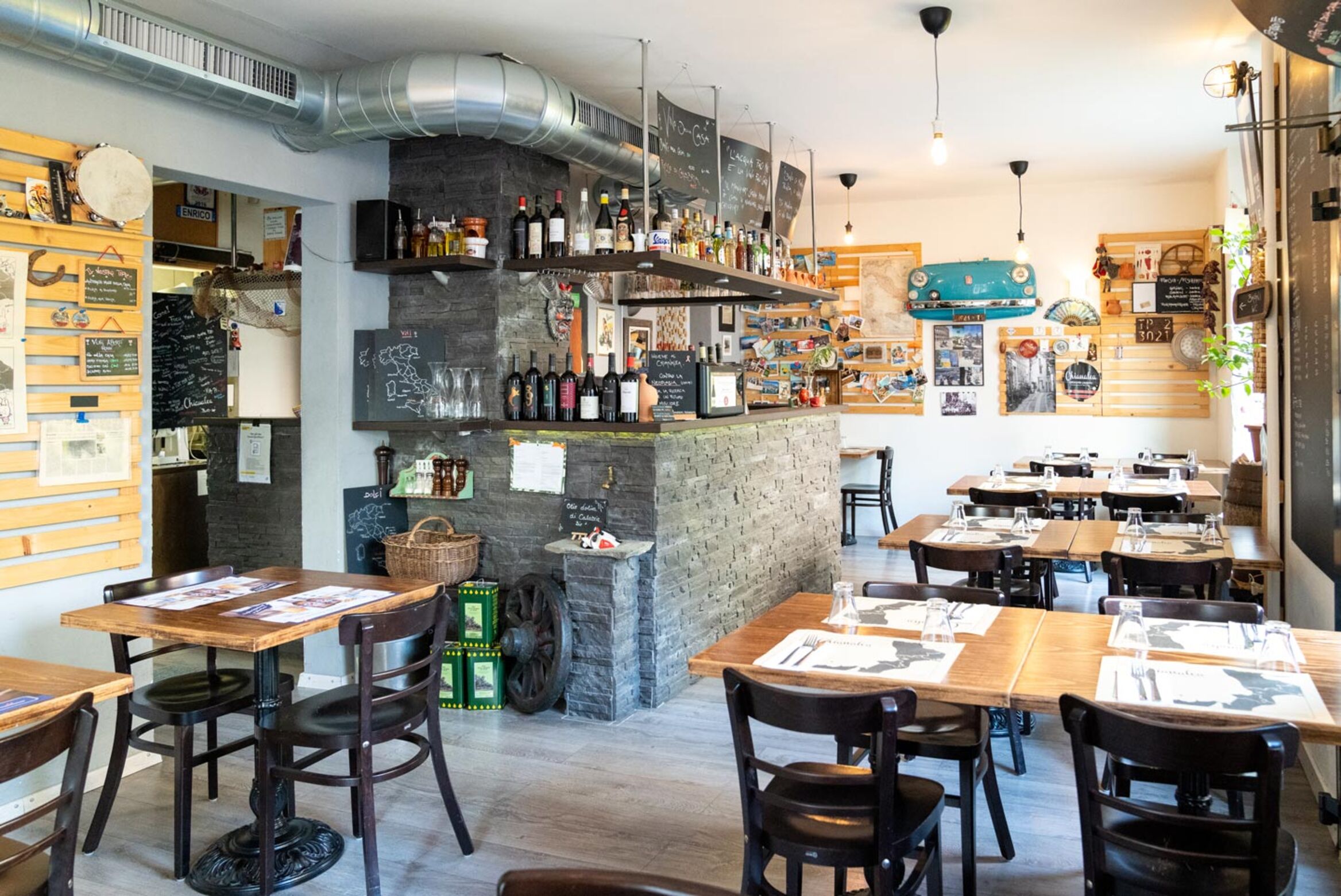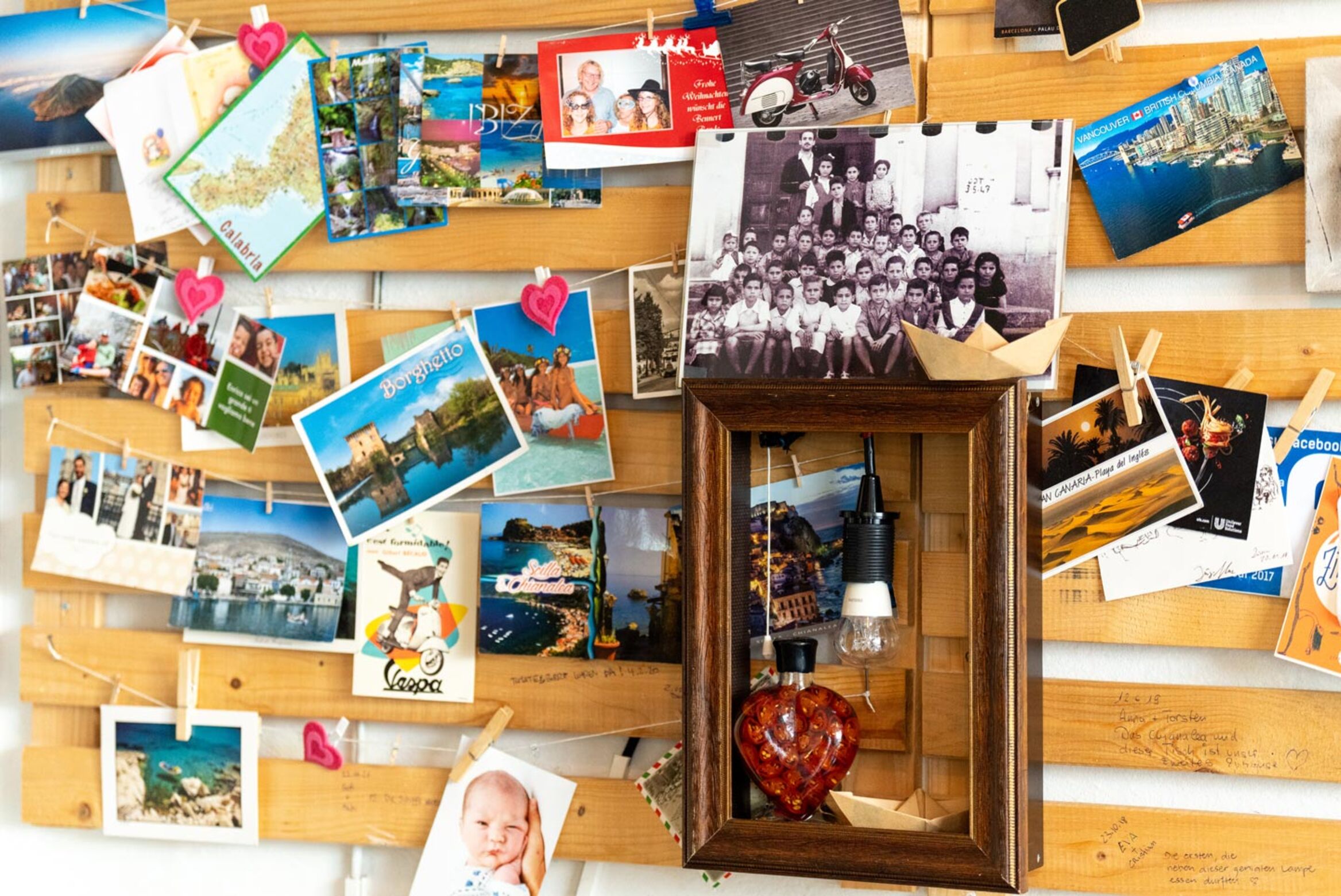 'Francesco Nardi, my current business partner, often went on holiday to Calabria and we got to know each other and became good friends', says Enrico. In 1999, Enrico moved to Zurich for love and began organising small dinners for friends and acquaintances. 'They proved very popular, so Francesco and I decided to open our own restaurant in 2012.'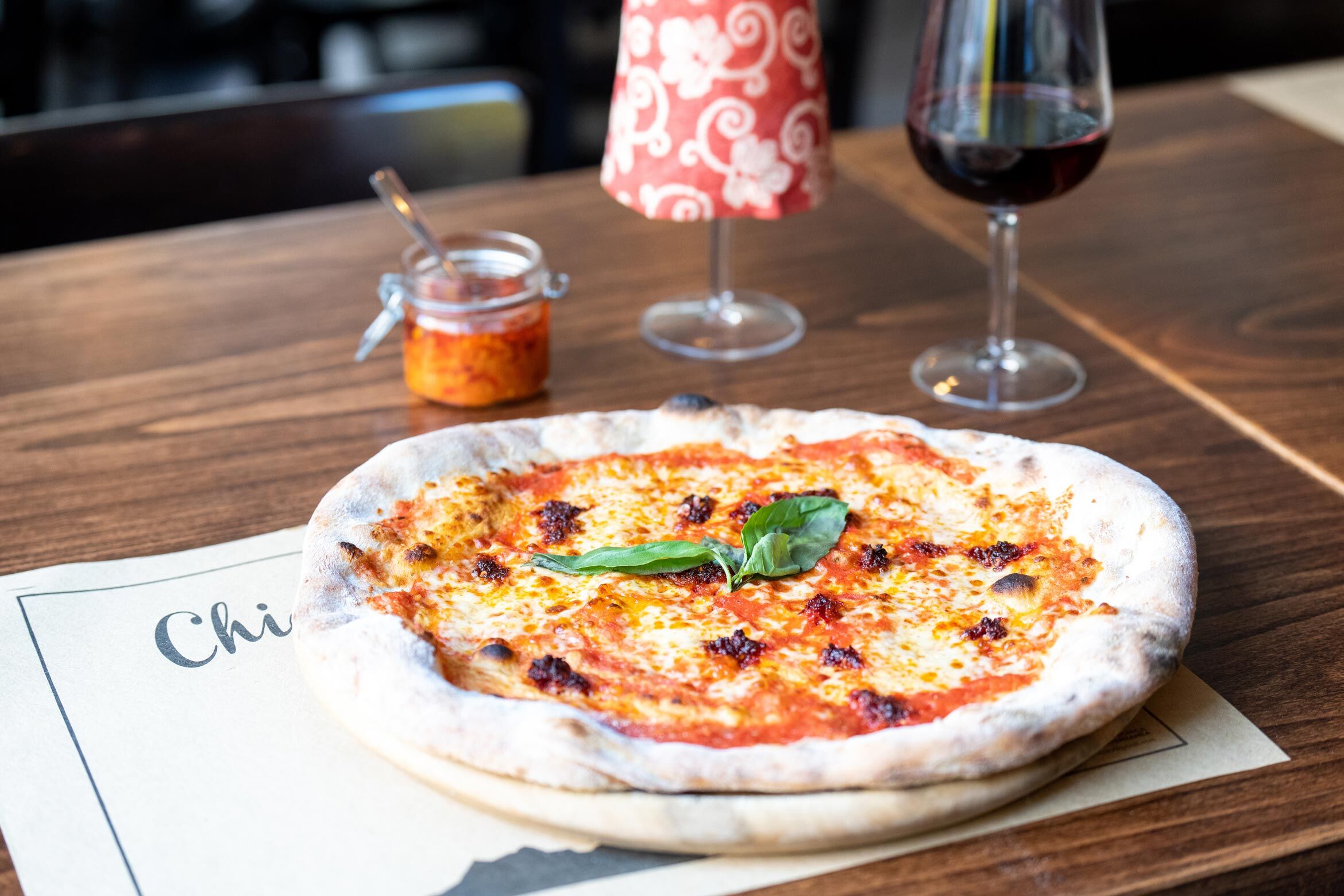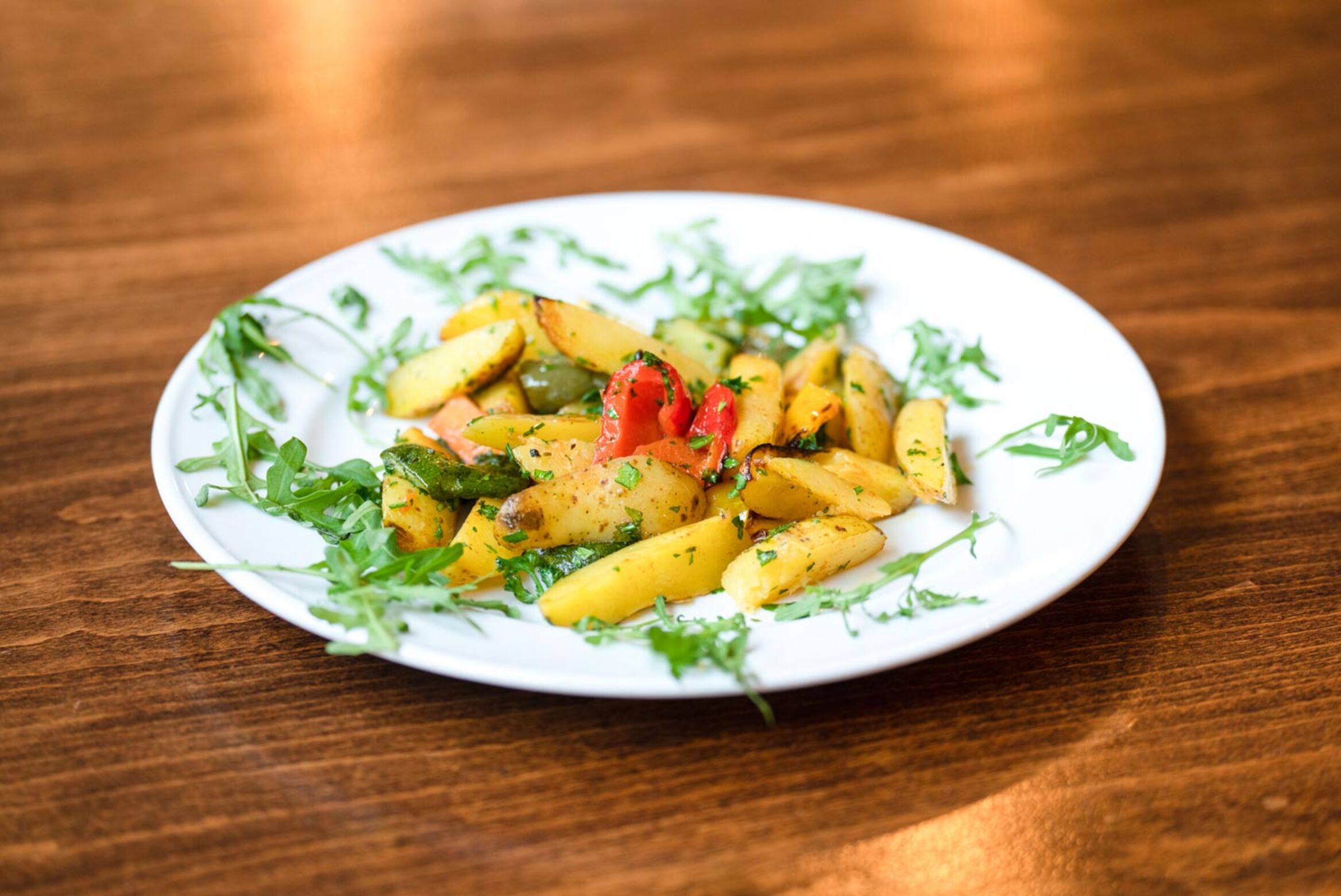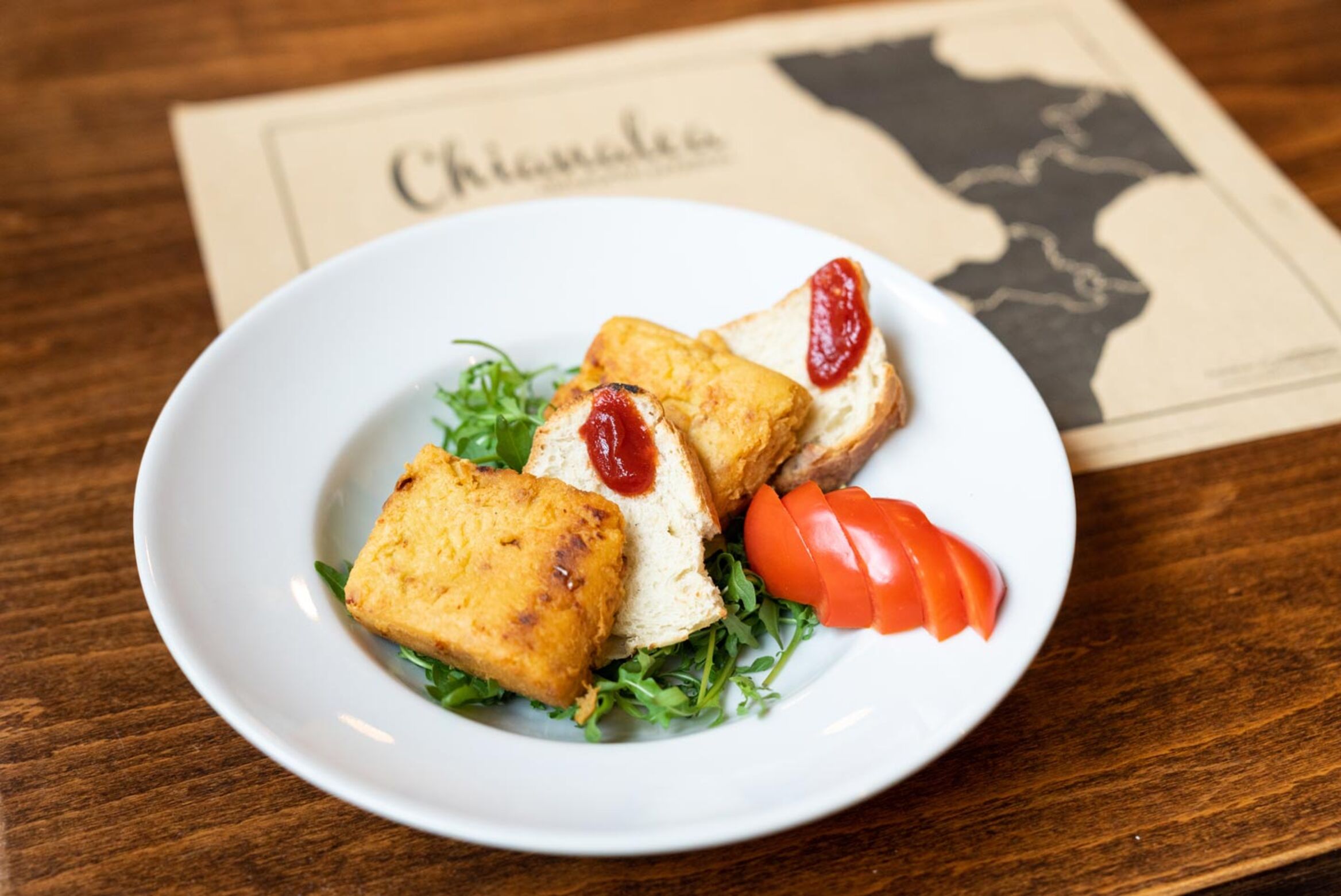 The idea was to bring simple and typical Calabrian dishes to Zurich.
For many months, Enrico and Francesco's partners, family and friends helped them to set up Chianalea. 'We did practically everything ourselves: floor, walls, counters, kitchen', Enrico recalls. The idea was to bring simple and typical Calabrian dishes to Zurich. 'My cuisine is nothing fancy. The food should be simple, reminiscent of the dishes at Nonna's or Mamma's and, above all, it should taste good', says Enrico.
So there are just a handful of choices on the menu each day. 'Today, for example, the starters are marinated swordfish carpaccio or a salad with fresh rocket', says Enrico. The first course is pasta with spicy aubergines and a dried tomato pesto or a sauce with mussels and chickpeas. And for the main course, there is a choice of sea bass fillet or veal escalope. 'That's it. With such a small menu, I can guarantee that everything is fresh and, above all, seasonal, which is important to me.' Besides, this is how things used to be, like in Enrico's childhood, when his mother or grandmother would go to the market in the morning and cook whatever was fresh that day.
It's a city that gives you a lot, but it can also take a lot from you.'
Enrico Pochiero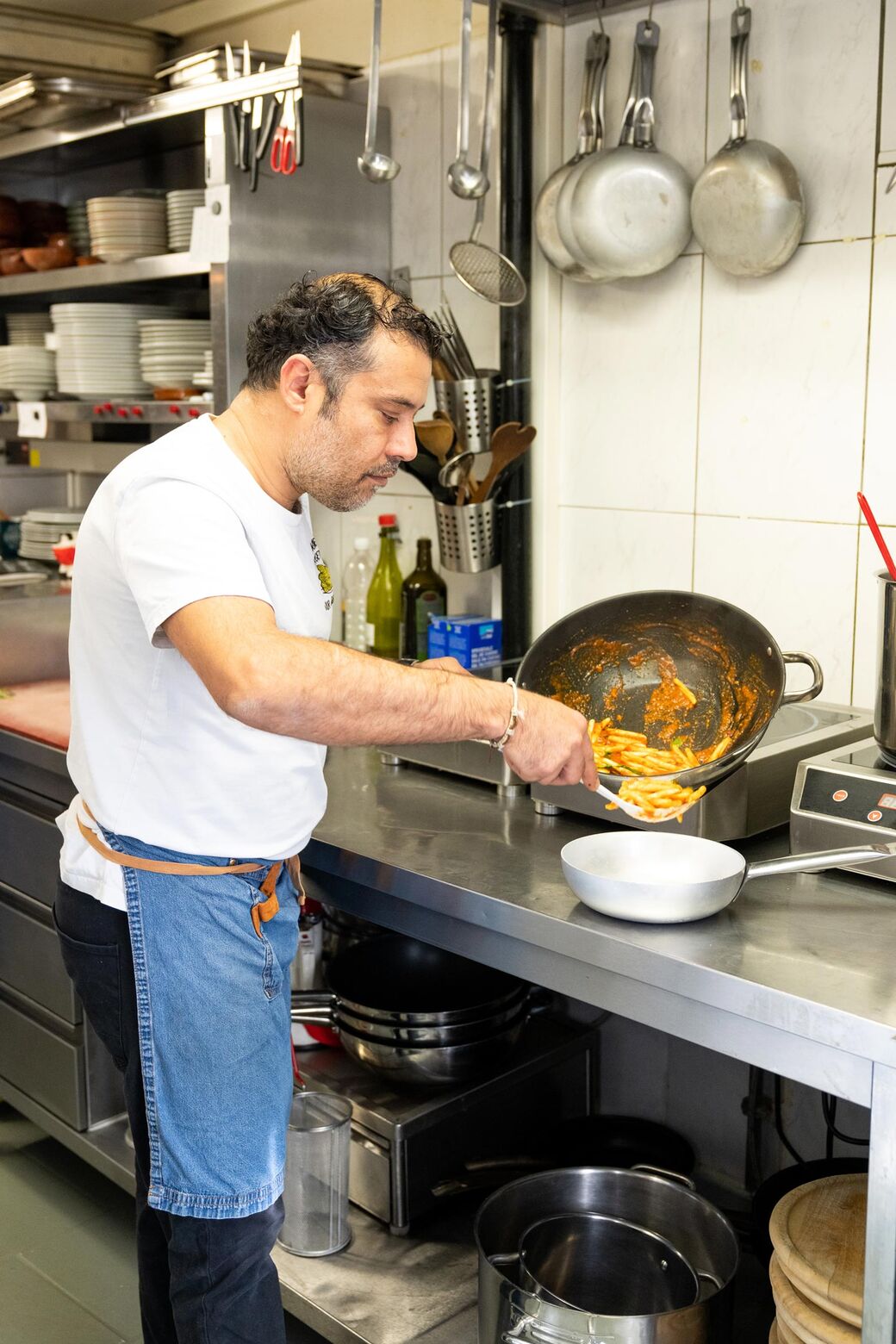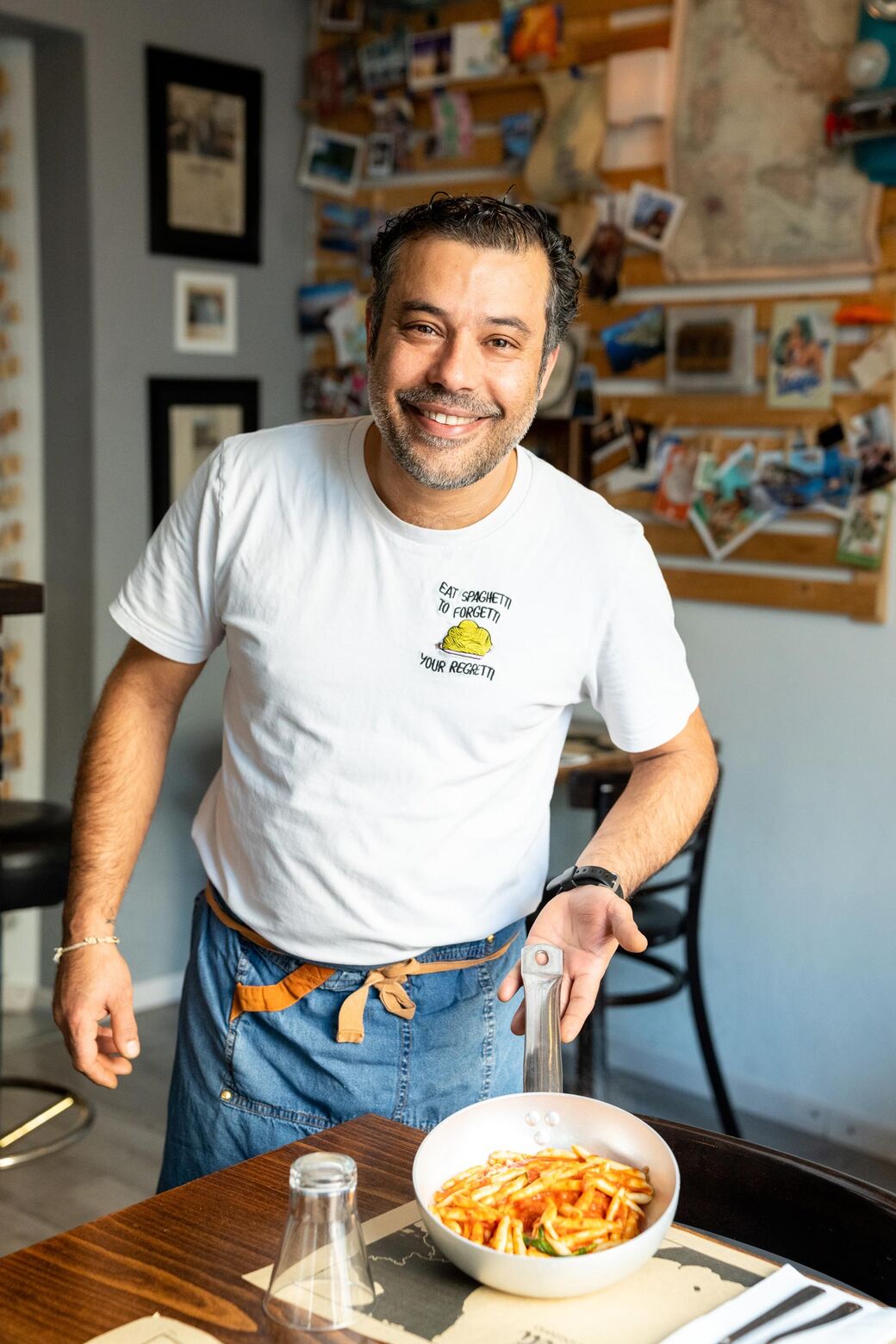 And the food at Chianalea doesn't usually come out of the kitchen on plates, but in huge pans and pots. 'Just like in the old days, when mother used to put everything on the table and everyone took what they wanted', Enrico recalls. This is not only authentic, but also encourages people to talk to each other at the table. Enrico explains his philosophy: 'Can-you-pass-me-this or would-you-like-a-little-more are rarely heard at the table these days. I want to revive that'.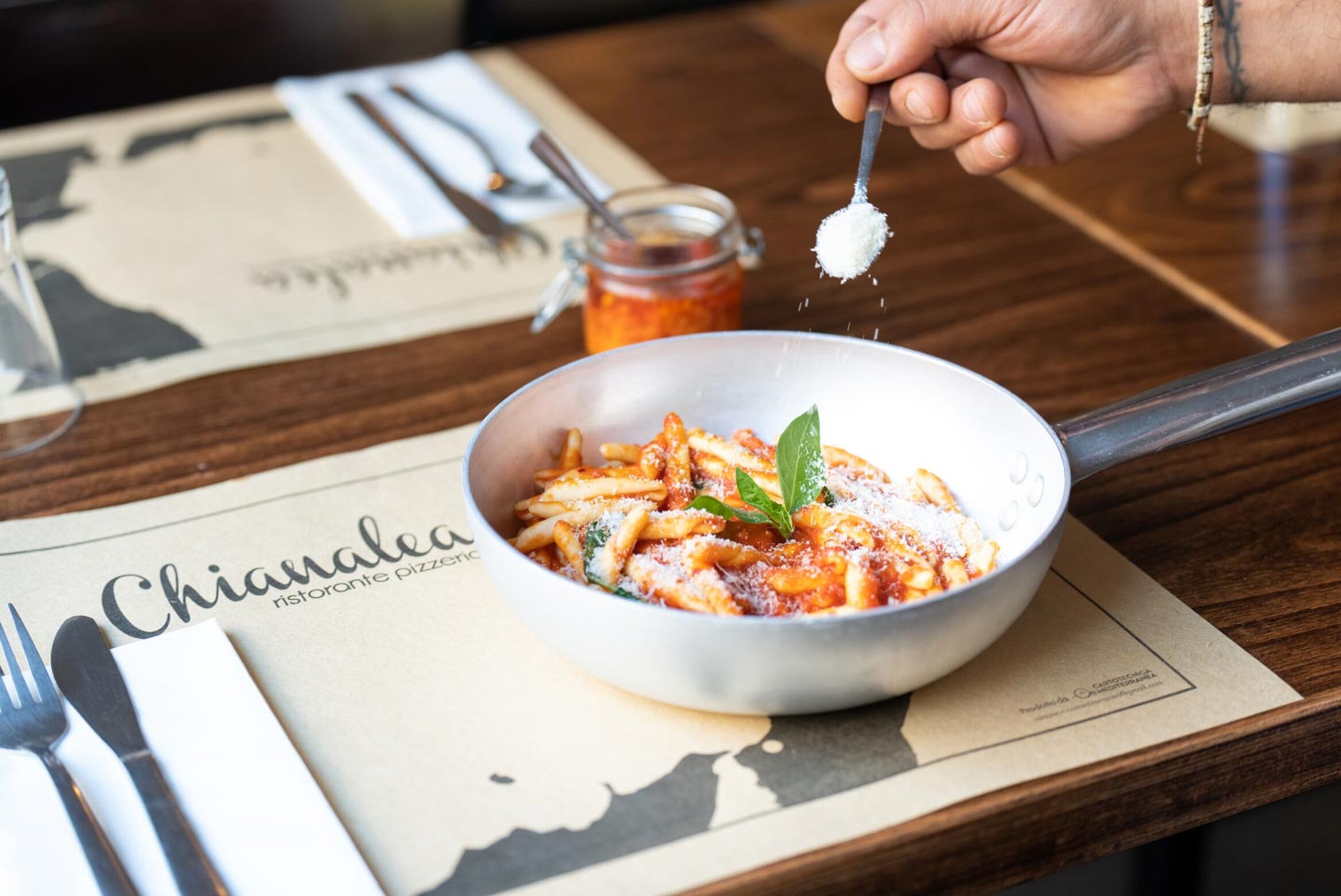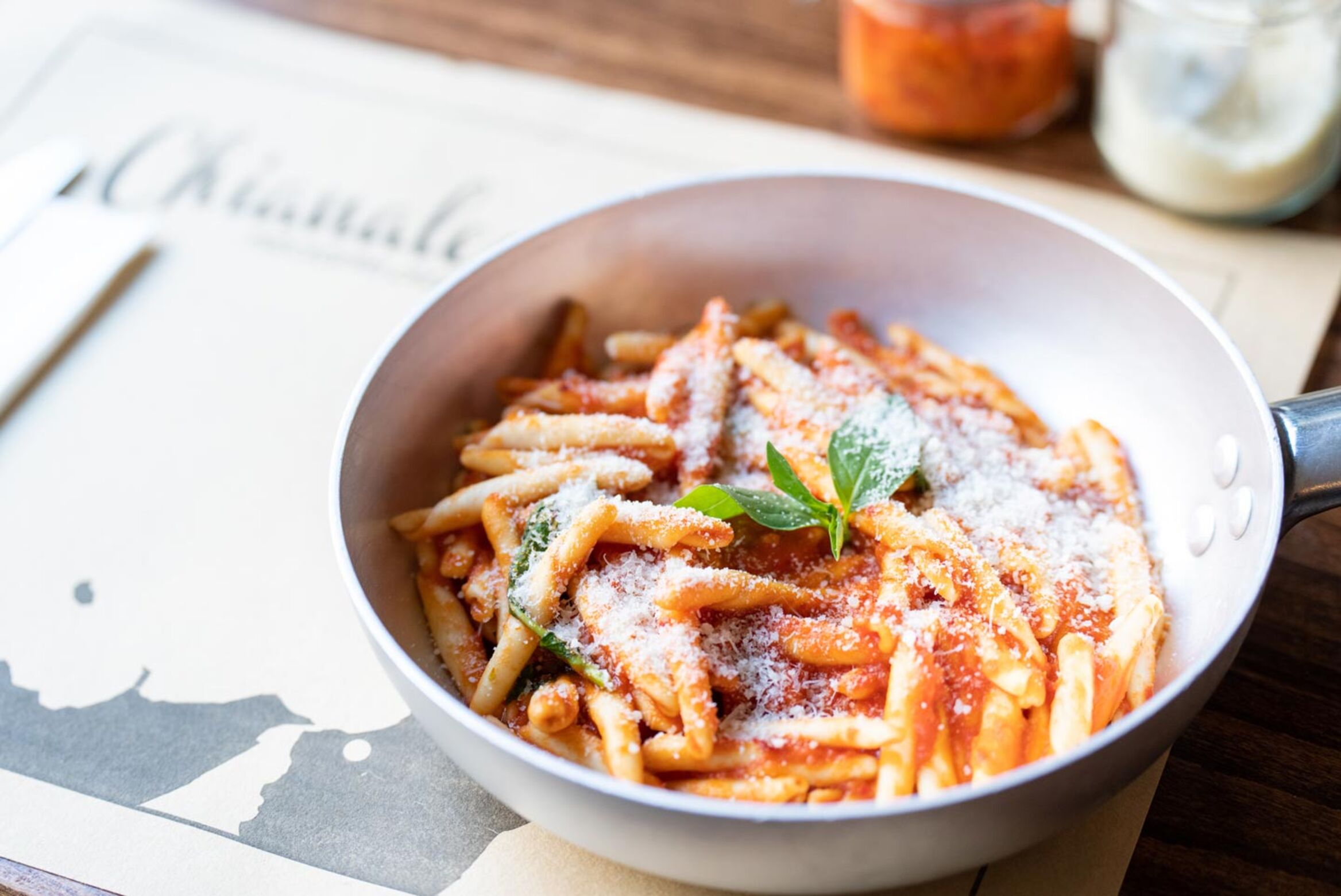 It is a philosophy that tends to be met with astonishment at first in Zurich, but then it is very much appreciated. 'Here at Chianalea, everyone's equal', says Enrico. 'Whether you're wearing an expensive Gucci dress or a creased H&M t-shirt, you sit down, you chat to each other and you enjoy your food together, simple as that.' In addition to the small menu, there is always pizza from the stone oven. 'The pizza with nduja – a spicy Calabrian sausage that almost melts in the oven – is a particular hit', Enrico tells us, pointing to the blackboard where the different pizzas are listed. They include classics such as Margherita or Prosciutto e Funghi, but also more unusual creations with broccoli, salsiccia or parmesan, rocket and potatoes.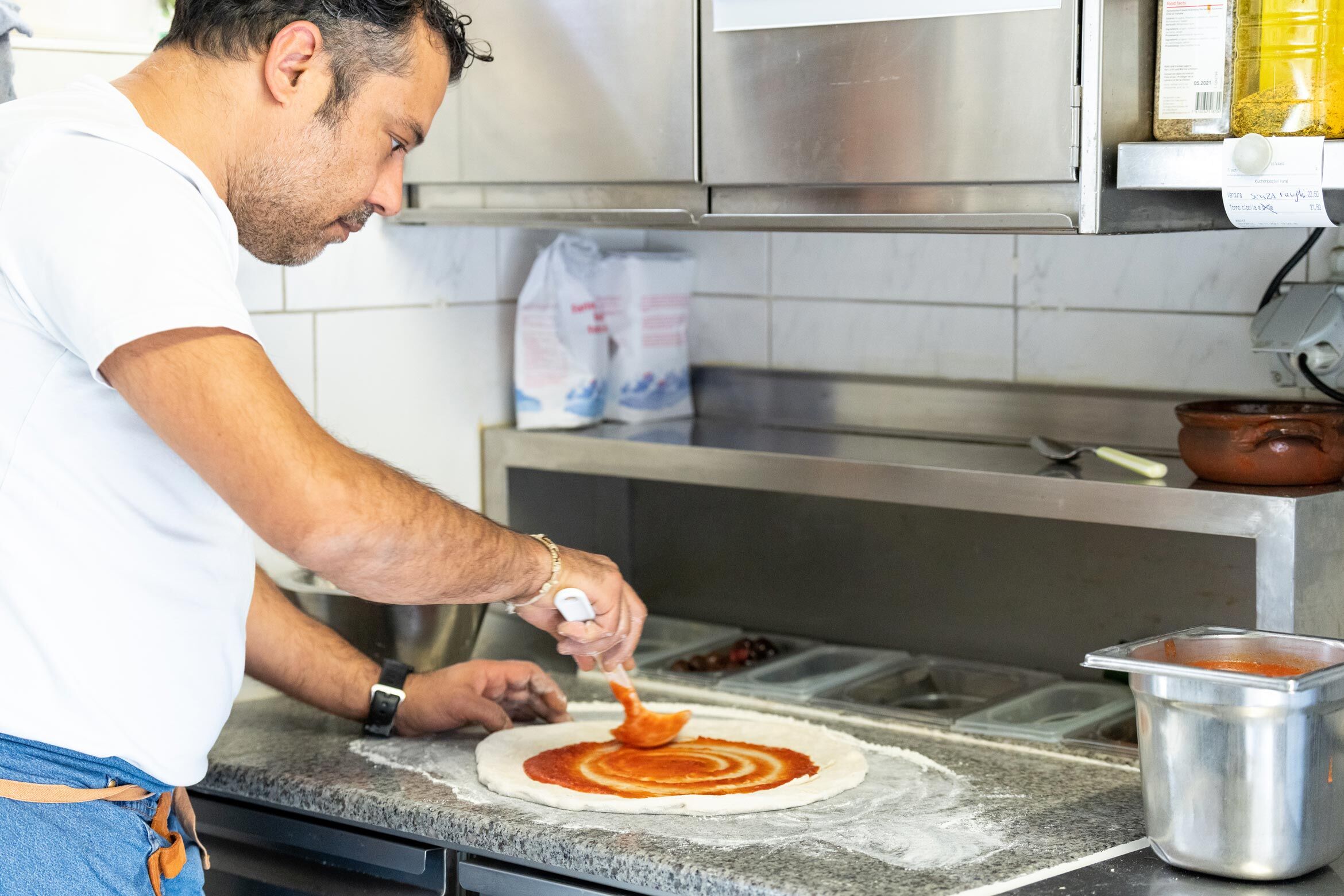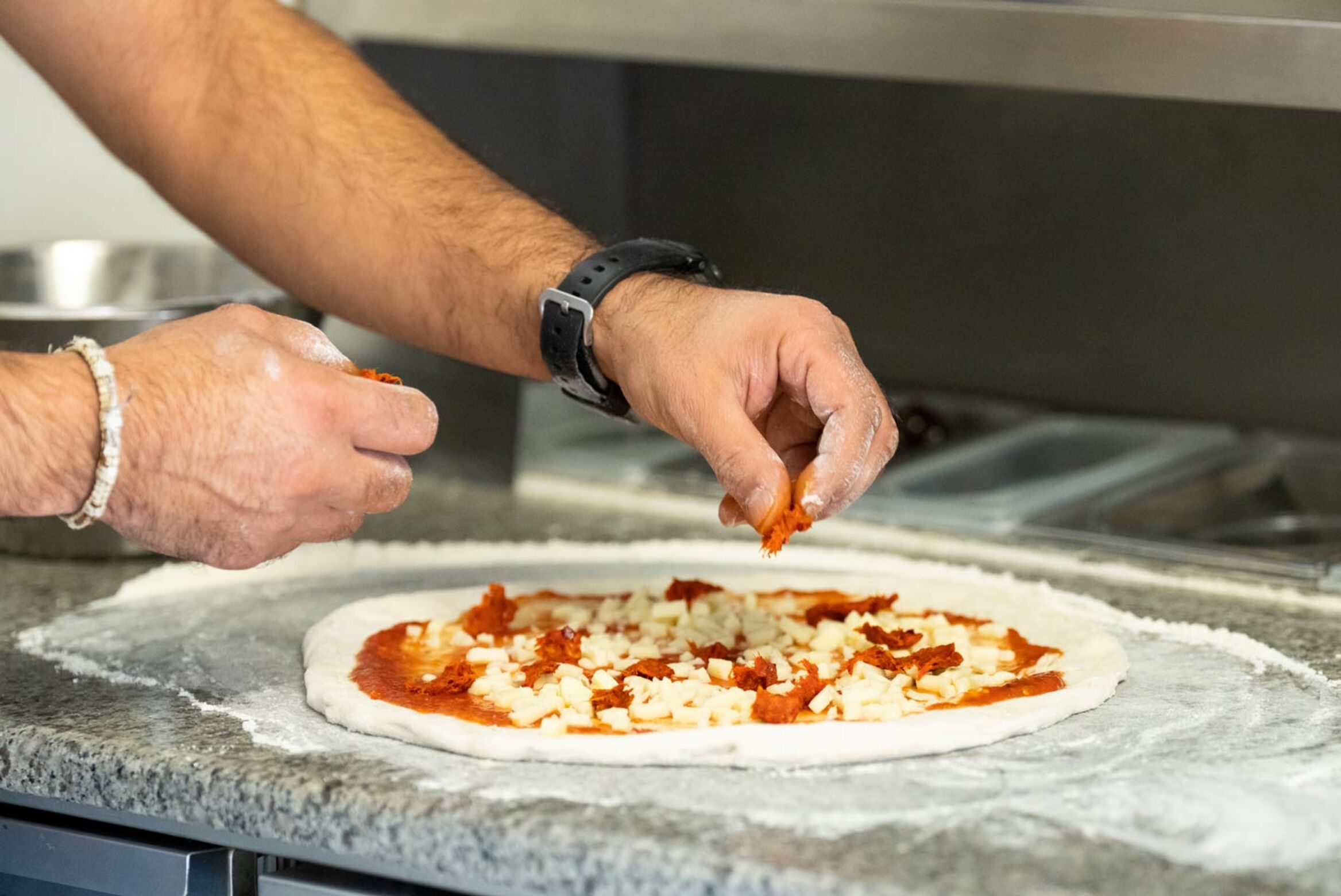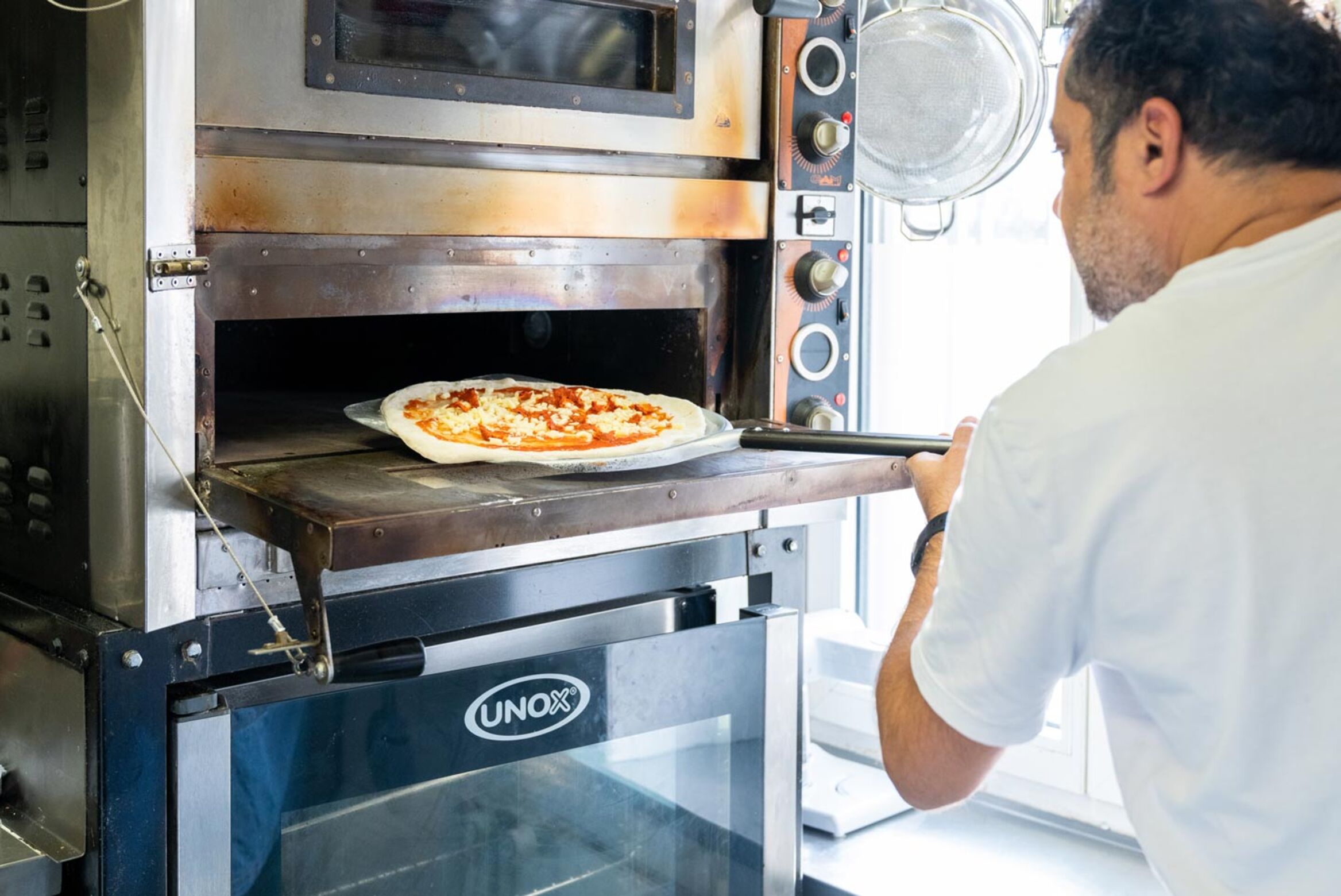 Enrico has now lived in Zurich for over 20 years. 'It's a city that gives you a lot, but it can also take a lot from you', he says. Saying goodbye to his family was not easy. 'My whole family still lives in Calabria, and I also really miss the Italian way of life', he says. It was especially hard for Enrico when his father died of cancer shortly before Chianalea opened. 'At that time, the mother of my business partner Francesco also fell ill with cancer and did not win the battle.' That's why there is a very special place in the Chianalea restaurant: a small, inconspicuous fountain. 'Everyone can help themselves to free water here. And anyone who wants to can leave a small donation at the end of the evening, which we pass on to Cancer Research Switzerland.'
The food at Chianalea usually comes out of the kitchen in huge pans and pots.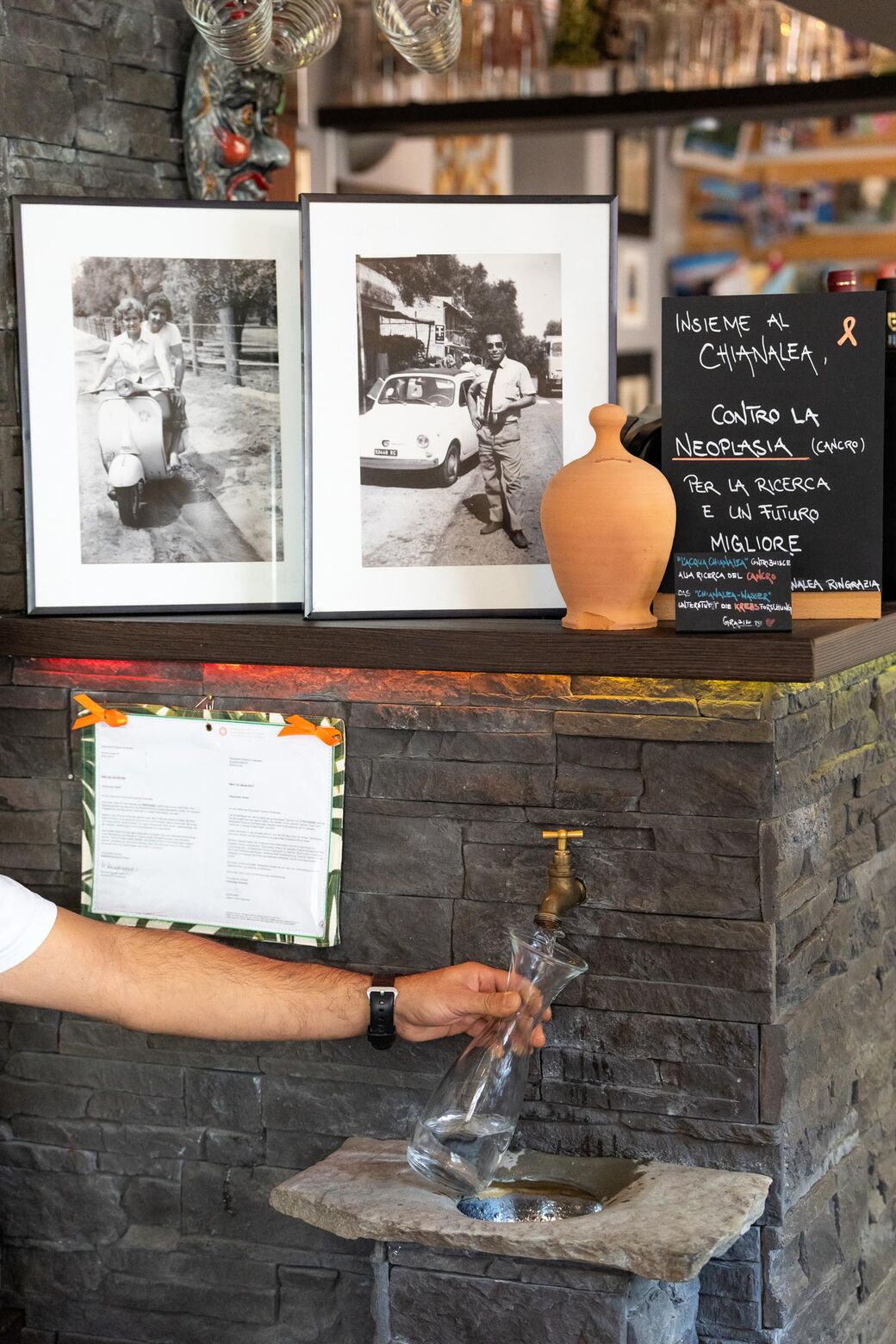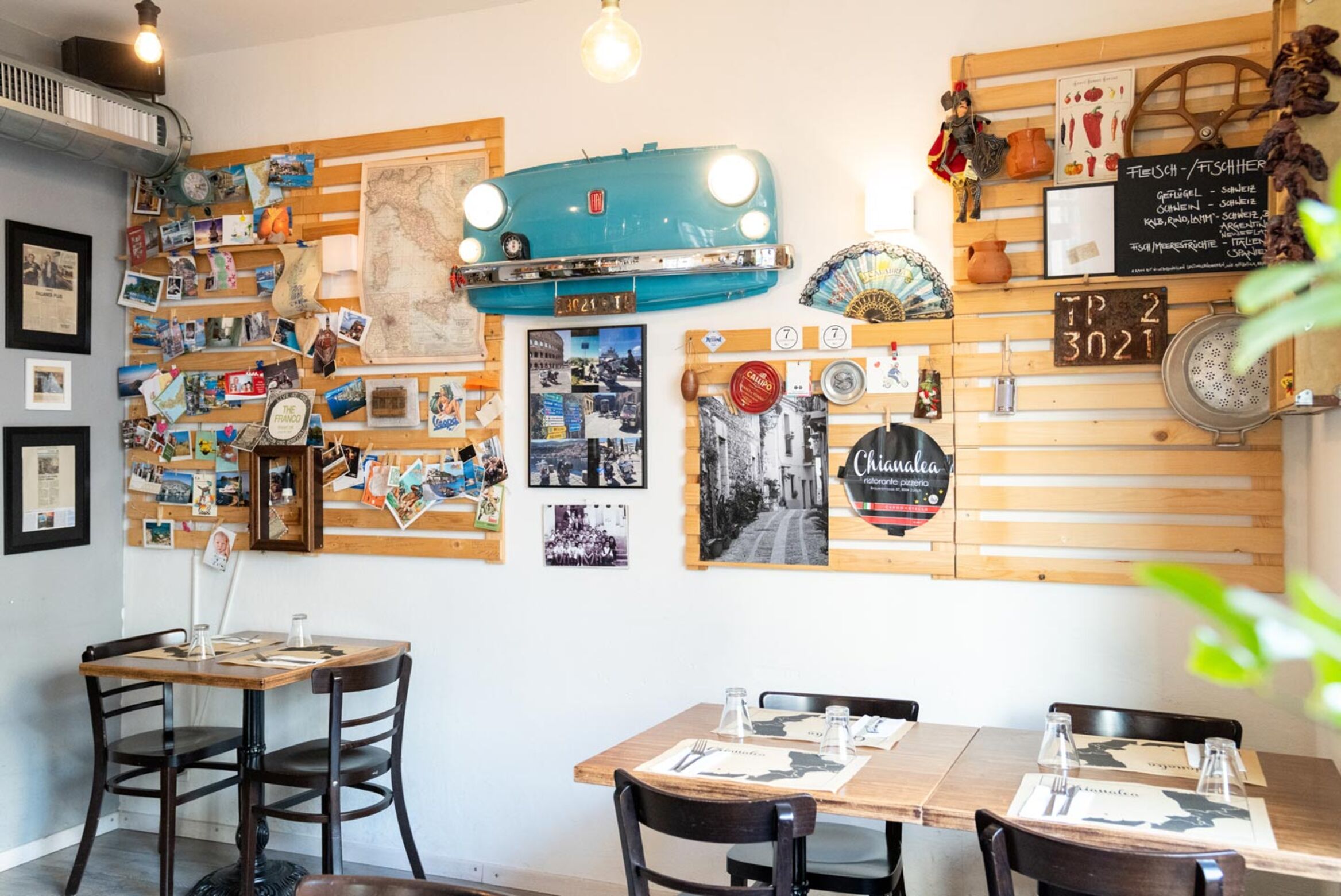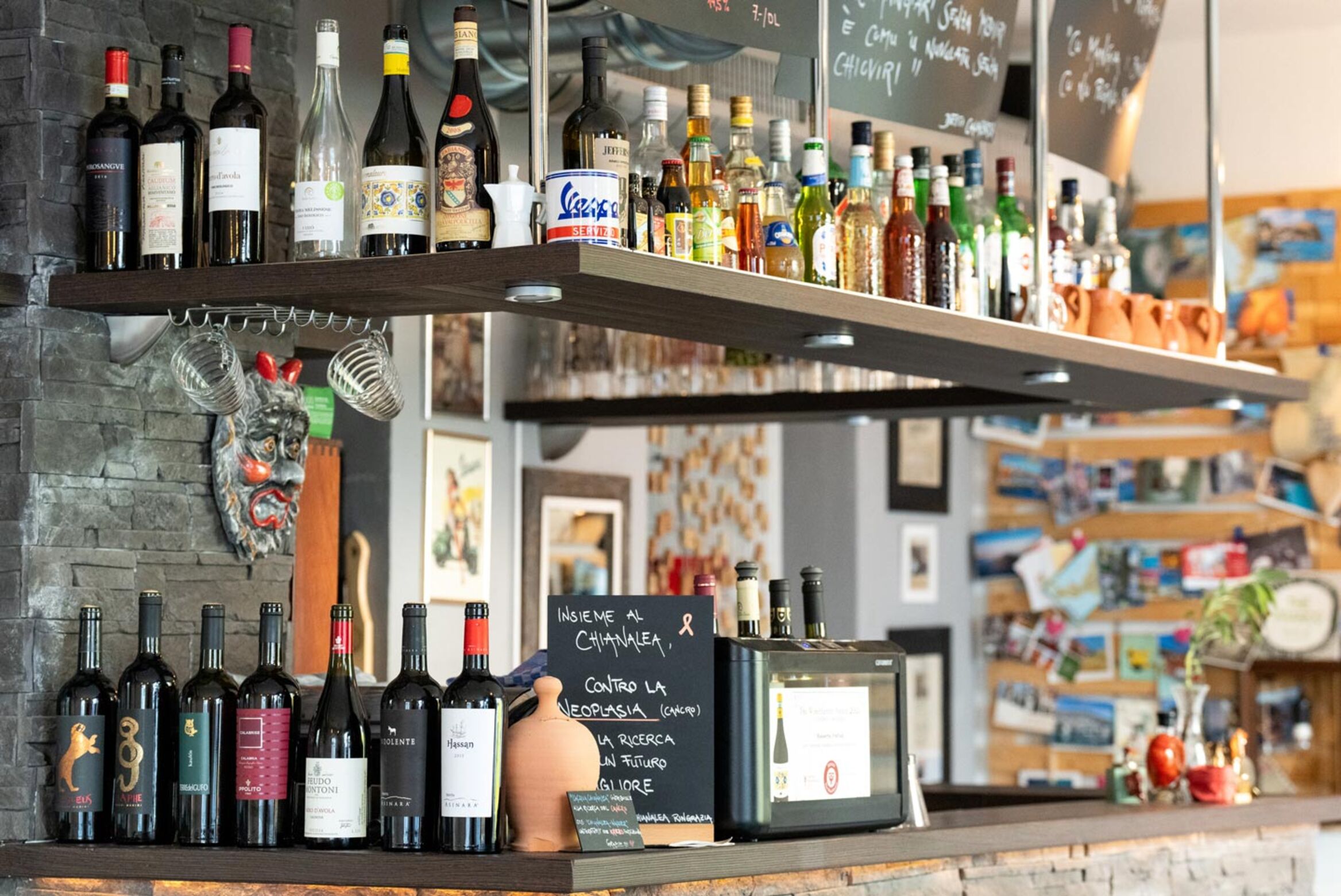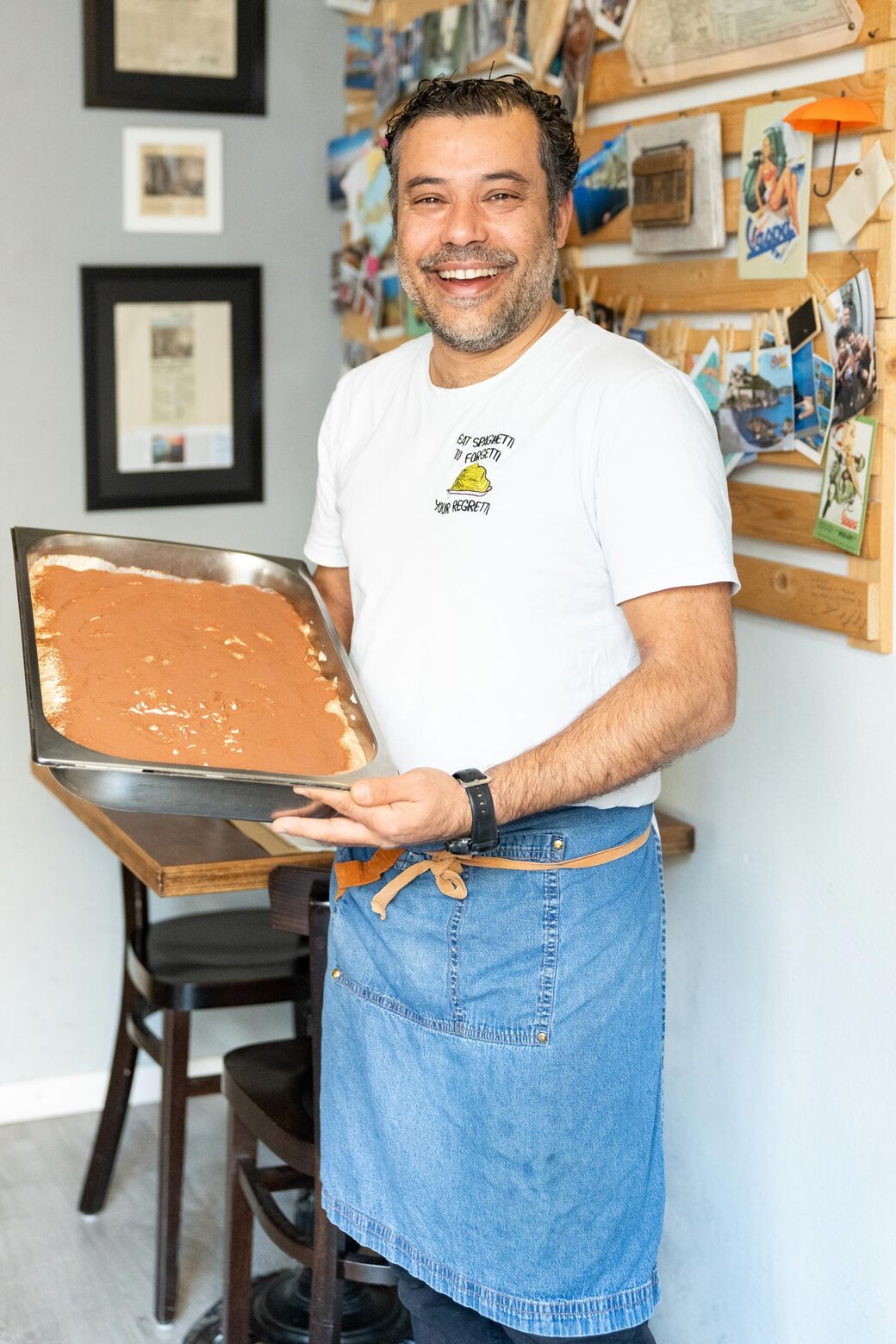 For Enrico and Francesco, it is important that Chianalea is a place where good conversation is more important than social media posts, where people don't look at their phones but at full plates. 'Where you have a good time, meet good friends, enjoy good conversation and eat good food', says Enrico. 'We are a small restaurant, with a maximum of 30 guests. That gives it a more family-like atmosphere. You should feel like you're at Nonna's.'
Address
Chianalea
Brauerstrasse 87
8004 Zurich
+41 43 534 45 17
Website
Opening hours
Monday, 6 – 12 pm
Tuesday to Friday, 11.30 am –2 pm and 6 – 12 pm
Saturday, 6 – 12 pm
View posts by interests, or use the proximity search and additional filters.
Try it out
.
Save posts as favourites – simply click on the heart symbol in the upper right corner of the post.