La Taqueria
Aaron Langolf and Eddy Hernandez serve up typical Mexican specialities at their restaurants. And definitely no Tex-Mex.
Aaron Langolf grew up in San Diego. As a teenager, he often drove to Mexico just to grab a bite for lunch. Eddy Hernandez is Mexican himself. With their two La Taqueria restaurants, the duo want to bring the Mexican lust for life to Zurich.
Colourful drawings of muscular wrestlers, mariachi band musicians with sombreros and brightly coloured skulls adorn the walls. Fairy lights and garlands in green, white and red, the colours of the Mexican flag, hang from the ceilings and in the garden. Dozens of beers with exotic names like Indio, Modelo or La Lupulosa are stacked in the lurid display chiller. Uptempo music blares from the speakers and the sounds of laughter, blazing hot grills and sizzling deep fryers emanate from the kitchen.
'We often go to Mexico with friends just for lunch.'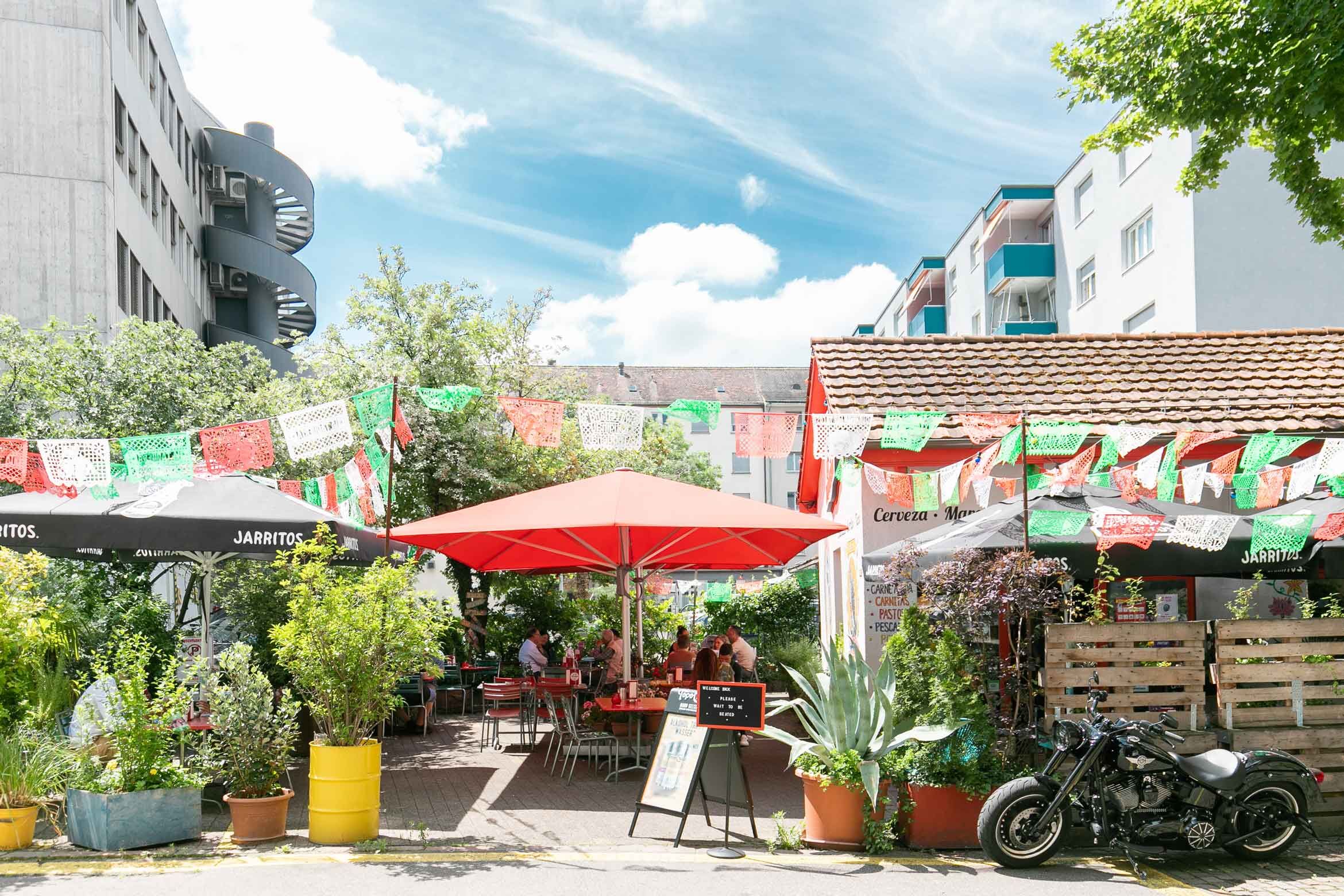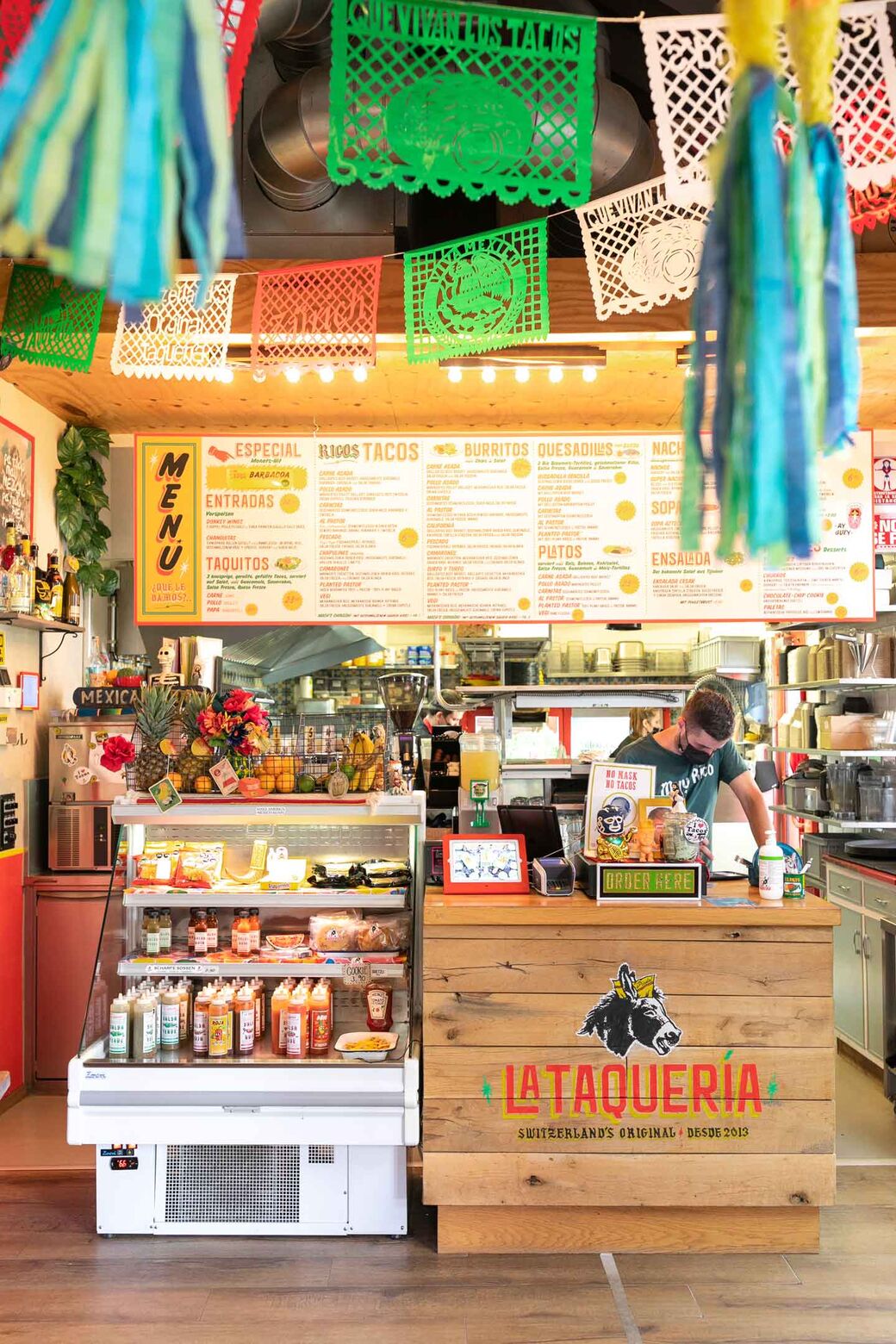 'It's always bustling with life here,' explains Aaron Langolf. With his tall stature, red hair and fair skin, the owner of two Mexican restaurants – La Taqueria in Zurich Altstetten and in Wiedikon, to be precise – is probably not what you might have imagined. But Aaron has been around Mexican cuisine since birth. He grew up in San Diego, California. The city is less than a 20-minute drive from the Mexican border. As a teenager, he spent practically every weekend in Mexico. 'Often just for lunch, because the food was so good and you were allowed to drink beer there when you were 18,' he says with a laugh. But the influence of Mexican cuisine is also huge in his hometown of San Diego: 'You can find taquerias serving quick, hearty food on every corner. I wanted to bring that to Switzerland.'
Aaron has been married to a Swiss woman for over 20 years. A chef by trade, he moved to Zurich to be with her and began studying business management in 2009. 'I graduated in 2013 and opened La Taqueria in Altstetten immediately after that.' His first employee, Eddy Hernandez, is now Aaron's partner. 'We're just like an old married couple. Only happy,' Aaron jokes.
In 2019, the duo decided to open a second taqueria in Wiedikon.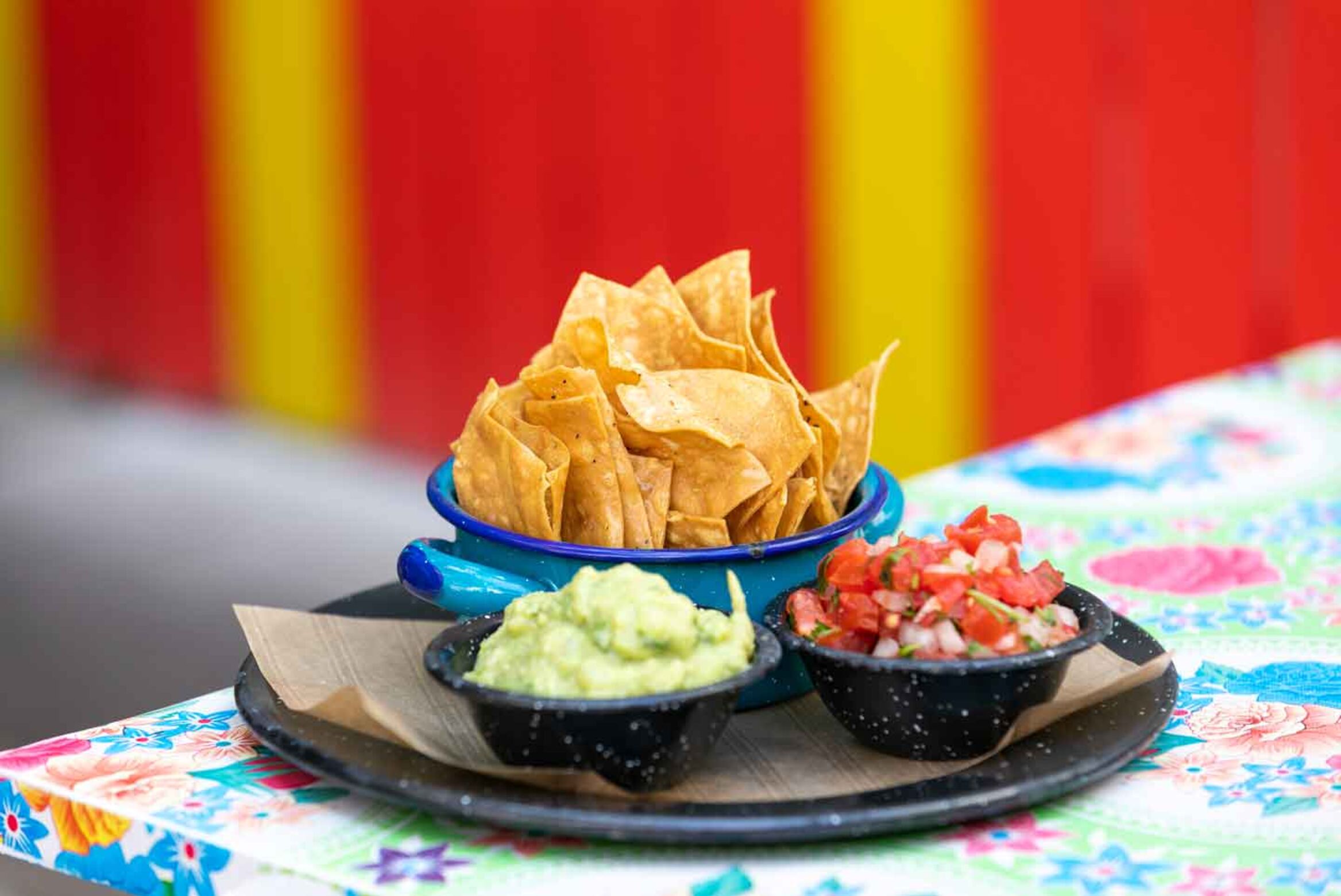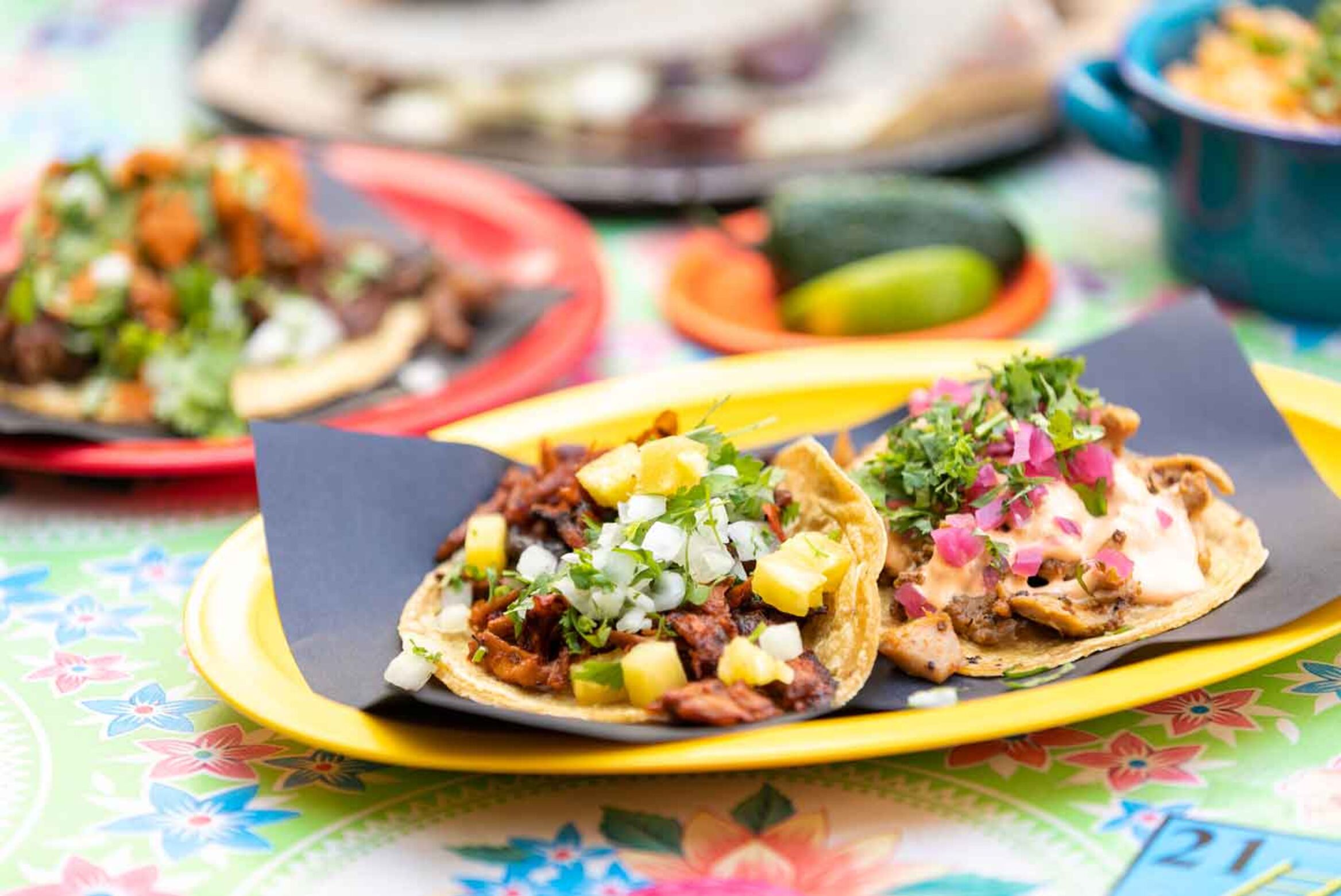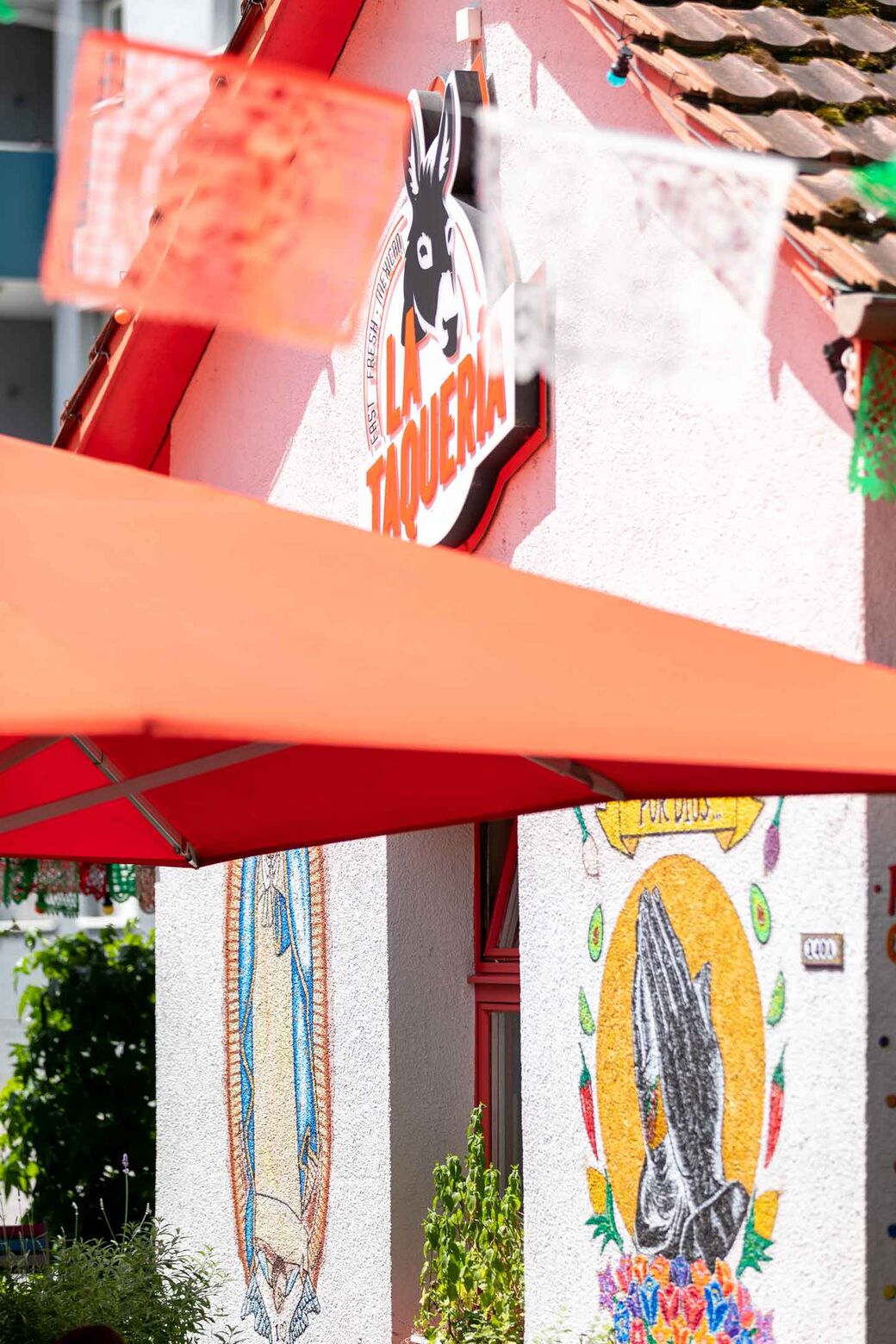 In retrospect, he says, the first restaurant in Altstetten turned out to be a real stroke of luck. 'Altstetten grew very quickly and our taqueria went from strength to strength,' says Eddy. In 2019, they even decided to open a second branch in Wiedikon. Aaron and Eddy set themselves the goal of serving authentic Mexican fare. 'Until then, it was primarily Tex-Mex, with dishes like chilli con carne or fajitas. That's not bad by any means, but it's definitely not Mexican,' Eddy explains.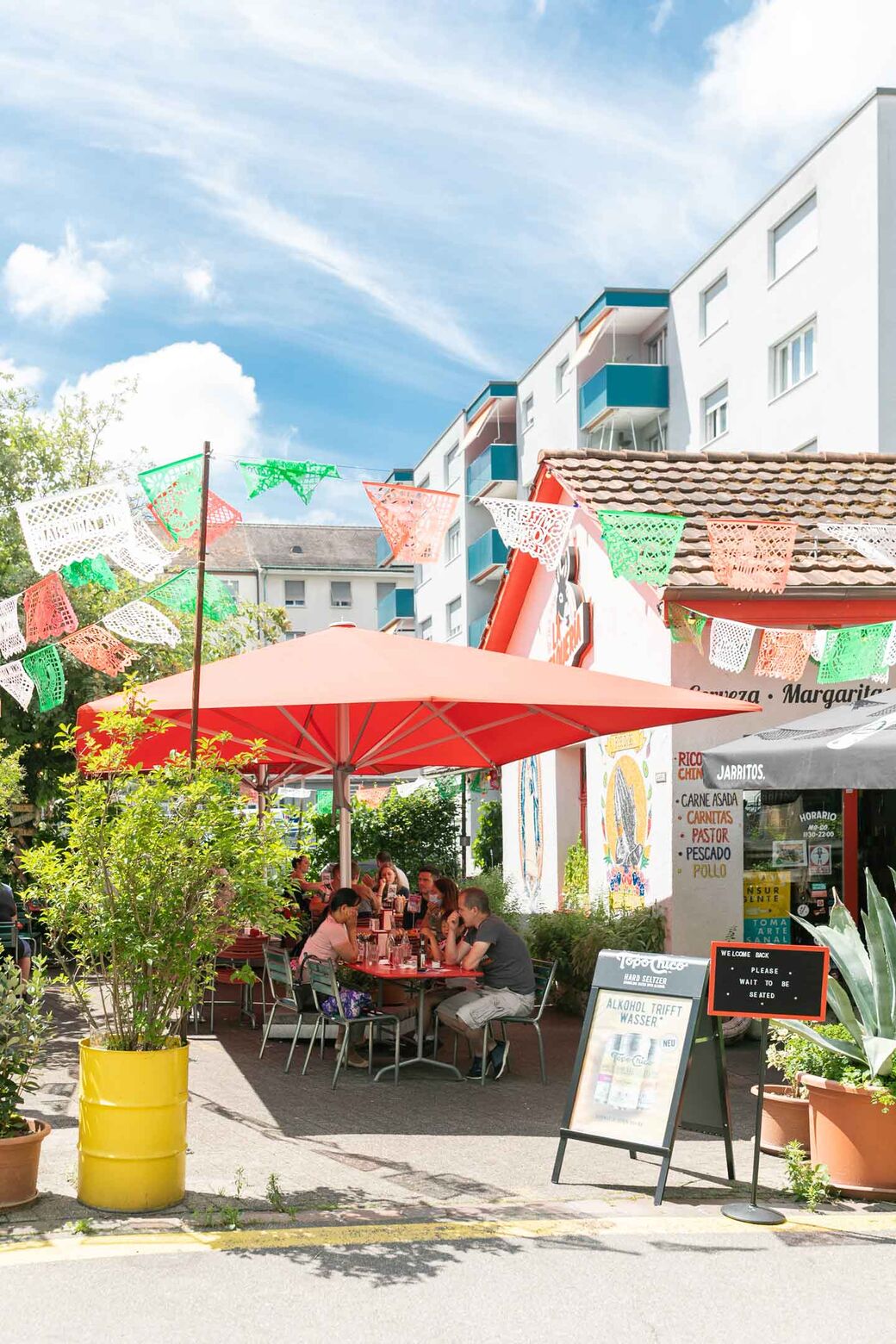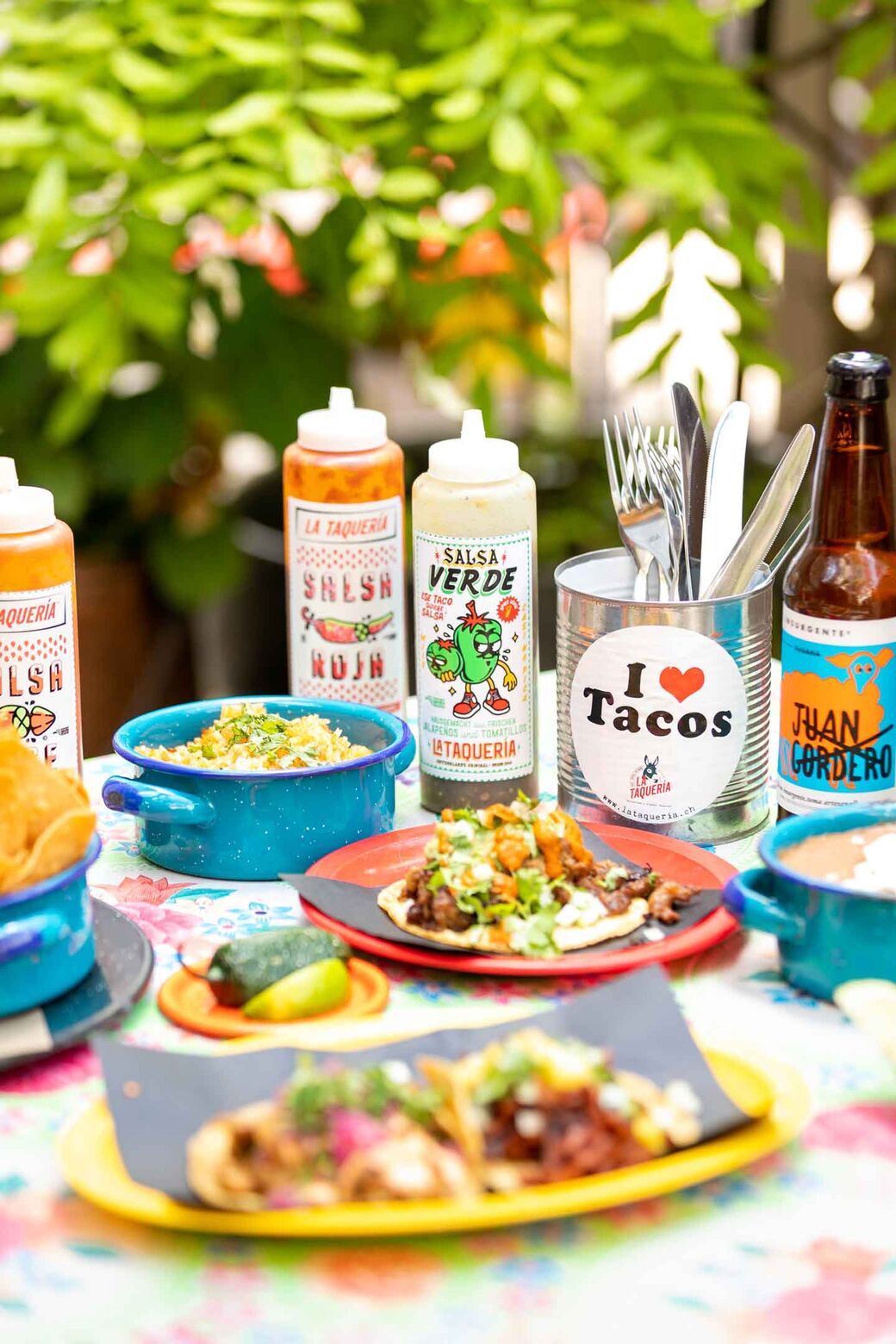 La Taqueria, on the other hand, only serves typical Mexican cuisine, ranging from quesadillas to burritos to nachos. 'Tacos are our biggest hit, though,' says Aaron. 'We want this to be a cosy, laid-back place where you can eat quickly and cheaply, just like the taquerias in Mexico.' Aaron, Eddy and their team make almost everything themselves, from the aguas frescas to the various hot sauces.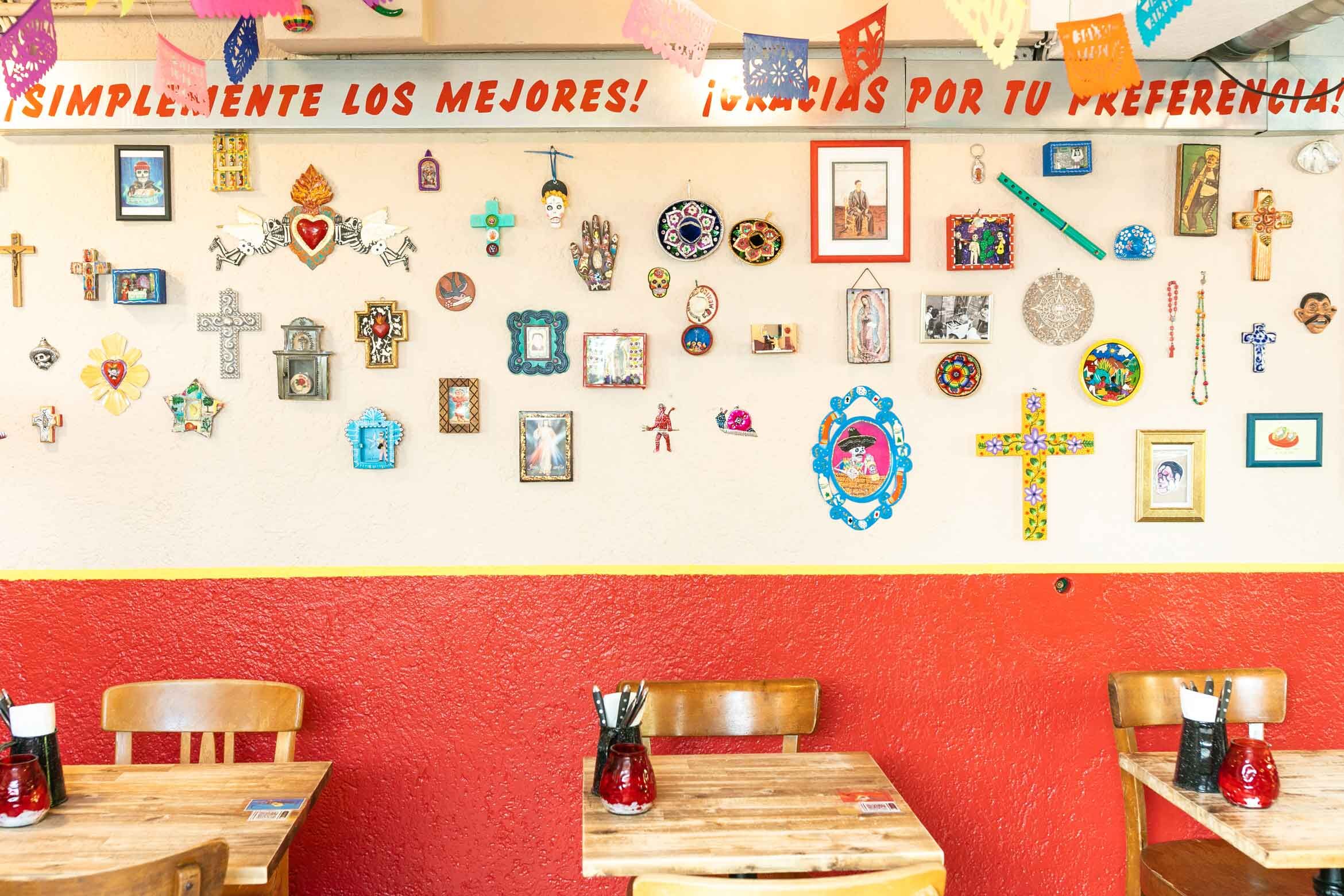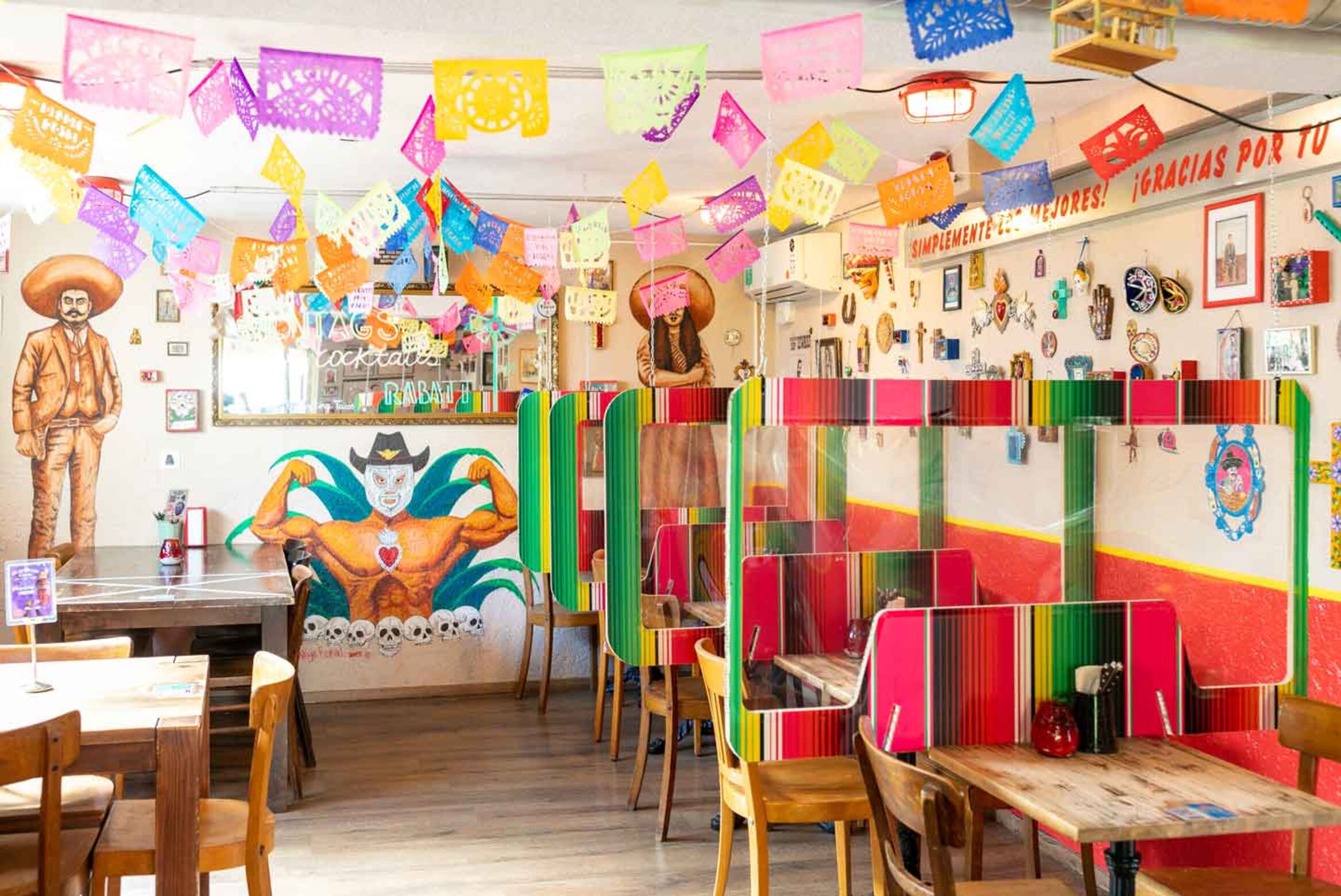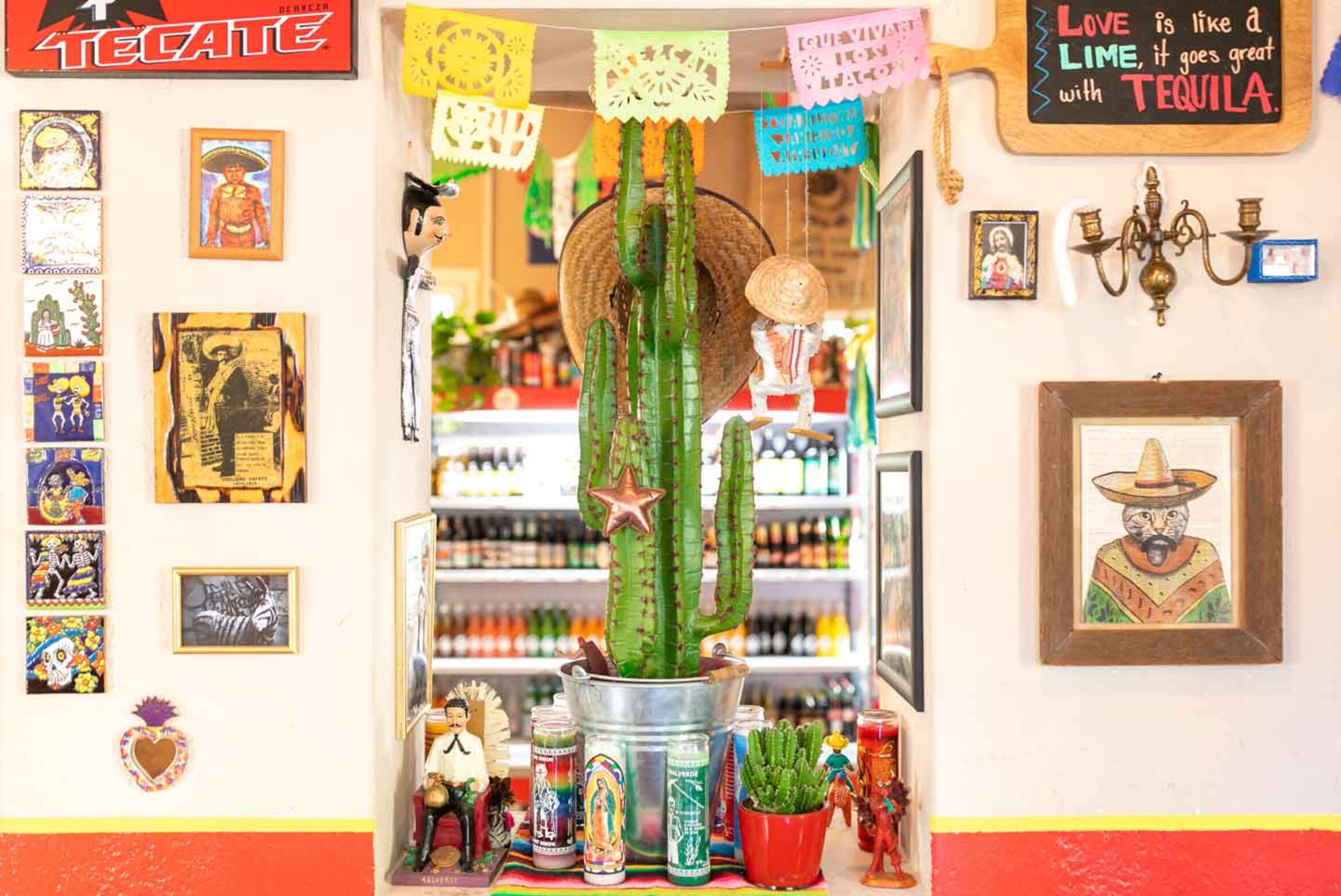 To guarantee the quality of the produce, they also have some items imported from Mexico: 'The spice paste, dried chillies and Mexican oregano, for example. They simply taste different, more authentic.' They also bring countless beers from small Mexican breweries to Zurich.
An insect taco is also on the menu.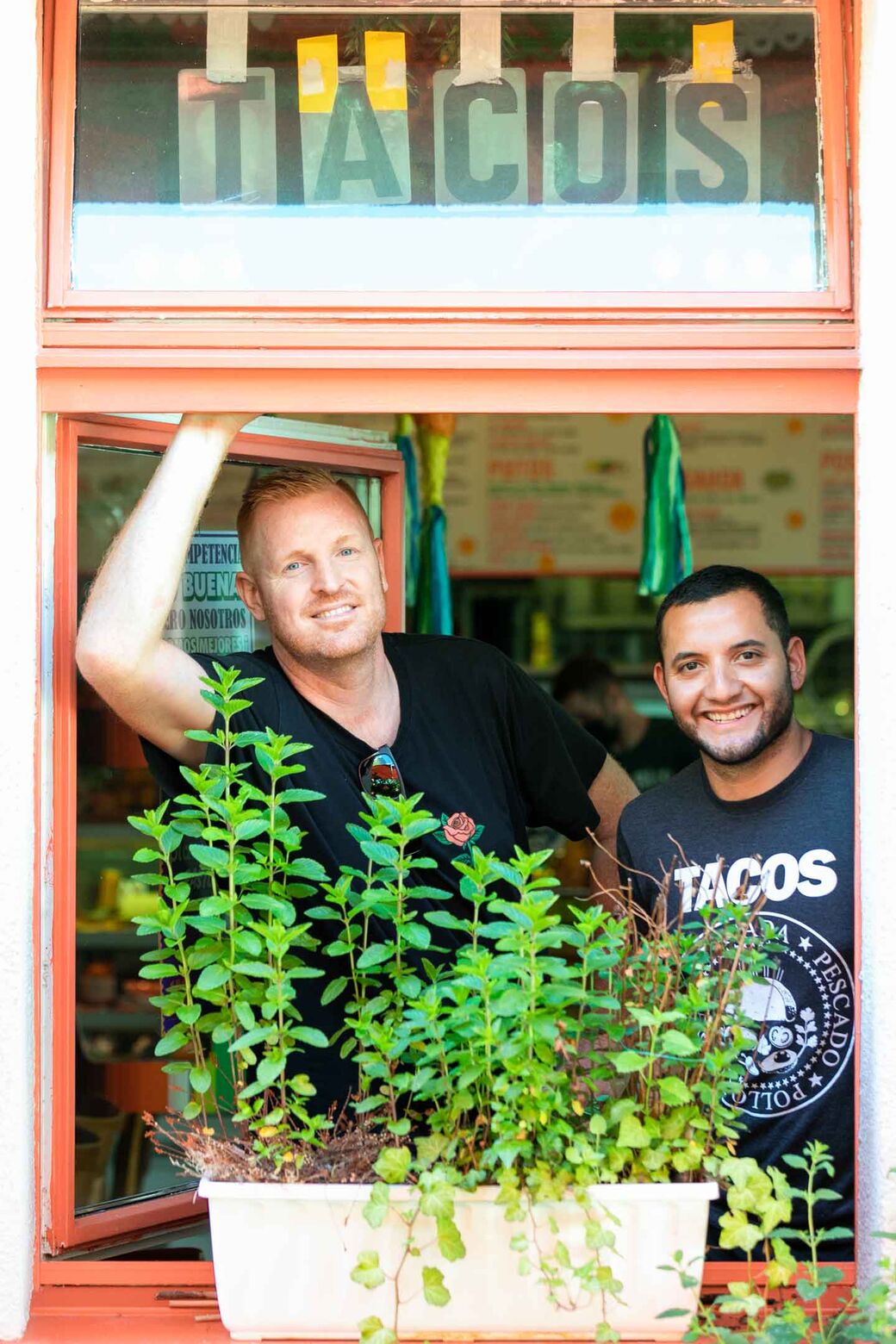 In the meantime, Aaron and Eddy's taquerias have a lot of regulars, including many Mexican families. 'We try to showcase the entire spectrum of Mexican cuisine with our creations. That's one reason why we serve a taco with grasshoppers,' says Eddy. A lot of dishes feature insects, especially in southern Mexico. Swiss diners, however, are not yet particularly adventurous in this respect. 'Most of them order the insect tacos, take a photo for Instagram and then scrape off the grasshoppers. Luckily, the tacos are really tasty even without them,' says Aaron.
Address
La Taqueria
Altstetterstrasse 140A
8048 Zurich
+41 43 321 50 50
Website
Opening hours
Monday to Sunday, 11:30 am – 10 pm
View posts by interests, or use the proximity search and additional filters.
Try it out
.
Save posts as favourites – simply click on the heart symbol in the upper right corner of the post.