Bar 63
Pascal Kählin, Jonas Schwarz and Michel Mono are the owners of Bar 63. They've turned this pub on 'the most beautiful corner in Zurich' into a Mecca for rum lovers.
Bar 63 is one of Kreis 4's institutions. 'It's got the right mix,' says Pascal Kählin of the corner where the bar is located. Particularly popular among their clientèle is a cool punch served in cups shaped like heads: they serve several hundred litres of it every year.
Bar 63 is at its best in the early evening. While the barkeeper is occupied slicing limes for the drinks or filling bowls with snacks, there's enough time for a cosy chat. The music is still subdued at this stage; sunlight illuminates the little tables along the walls. It smells of cleaning products.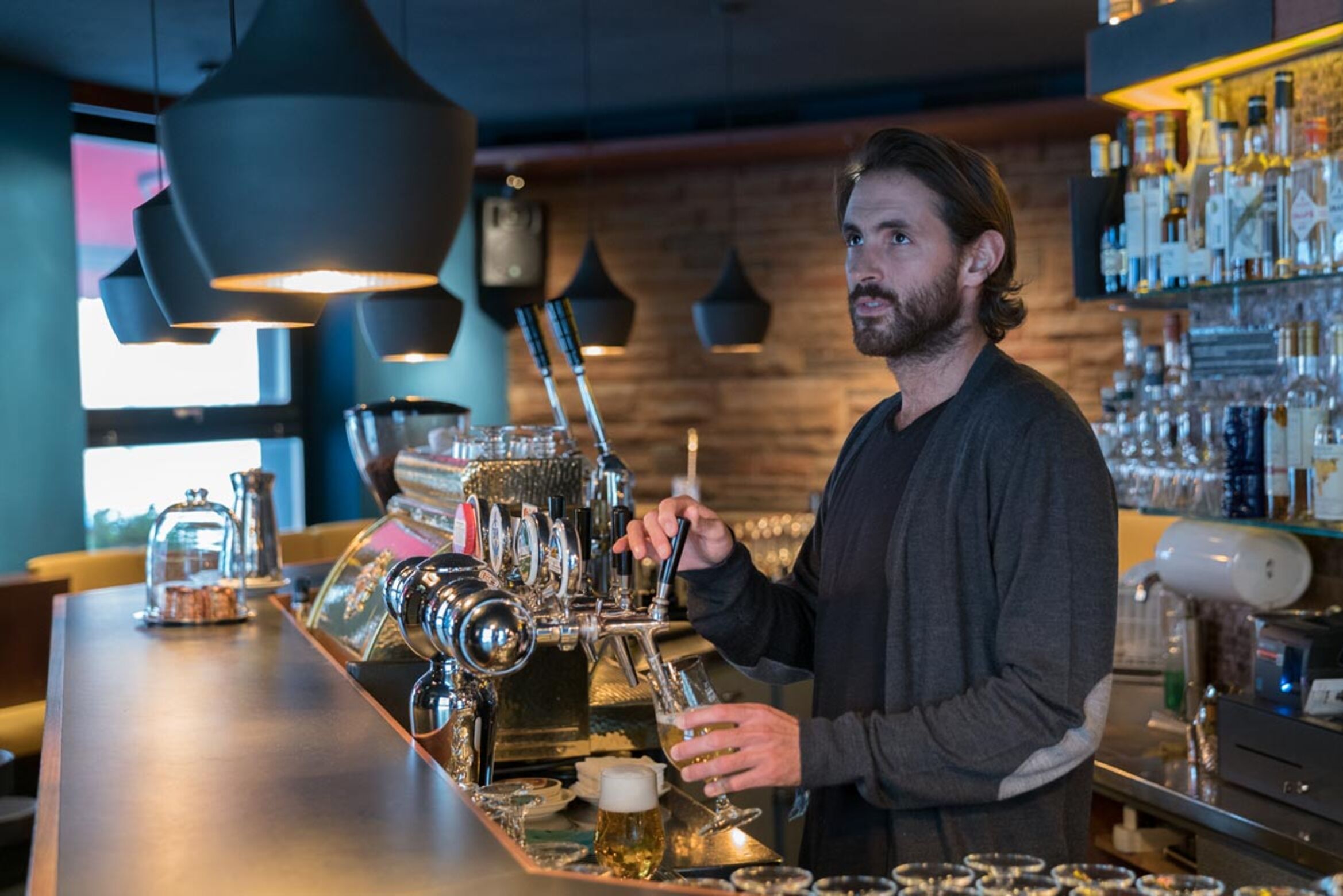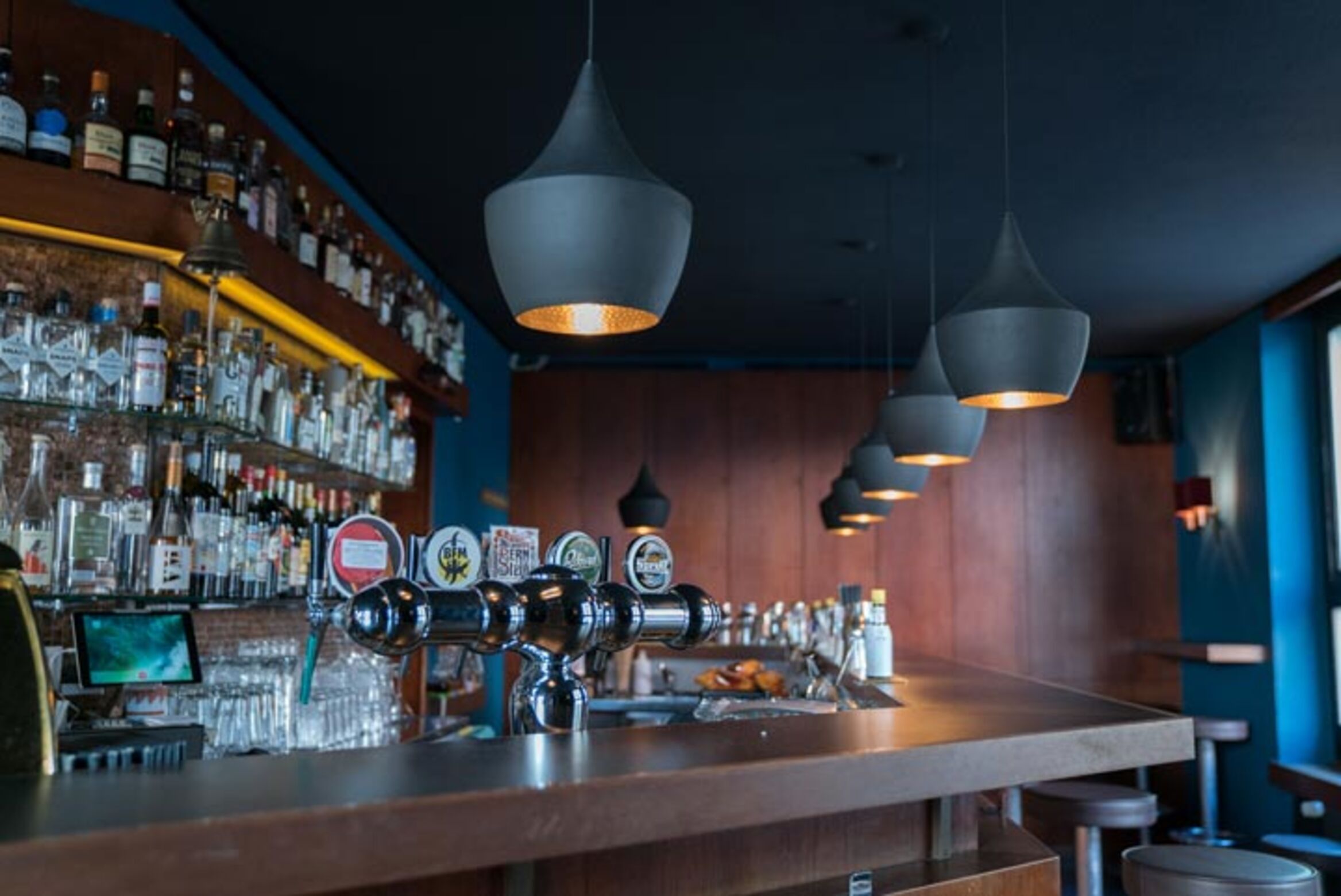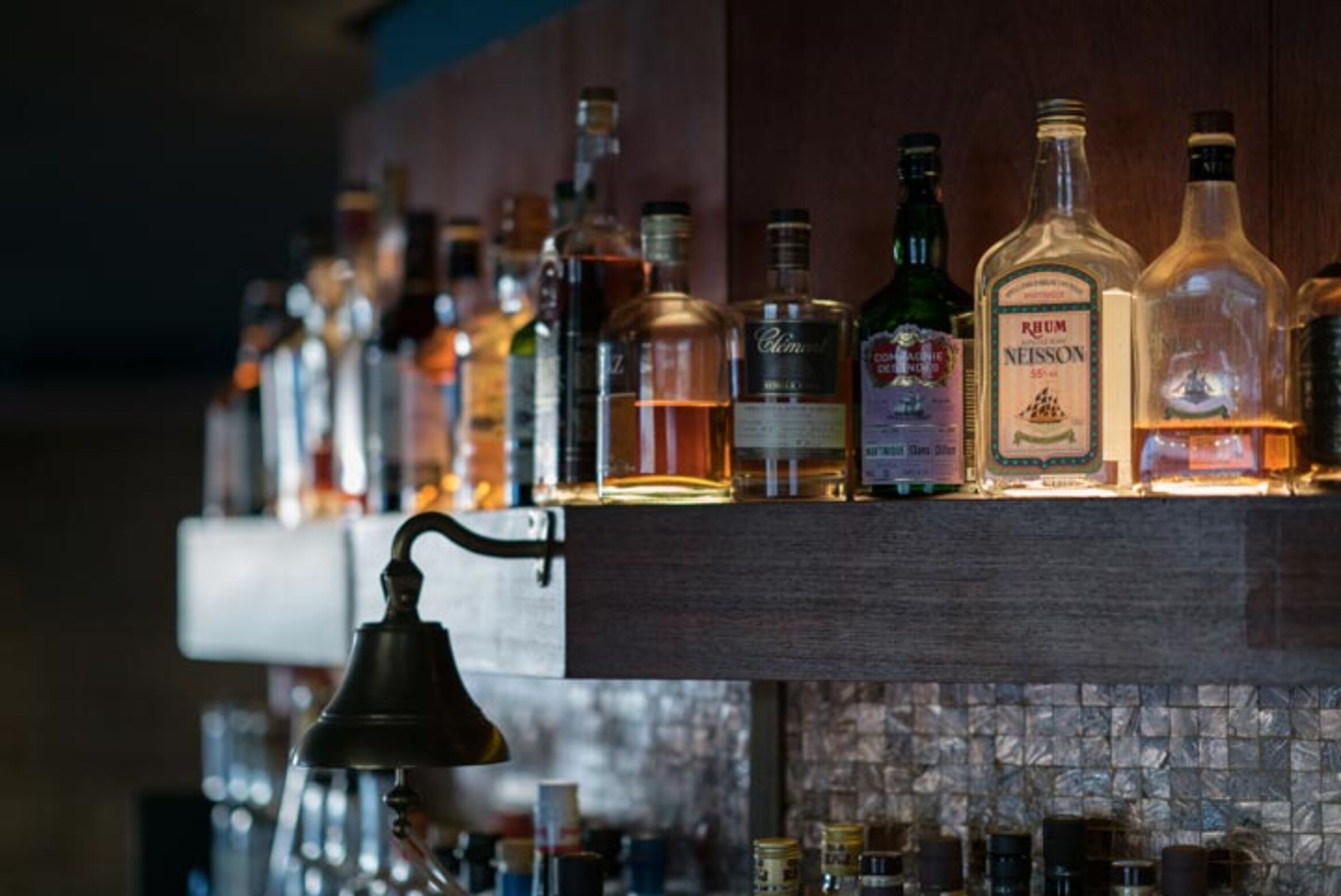 Pascal, Jonas and Michel have been in charge of the bar at the corner of Rolandstrasse and Zinistrasse since 2009. And, like all bar owners, they're experts on the area and the characters who stop by for a drink – so there's plenty to talk about. They can also tell you how Kreis 4 has changed in recent years, and which corners are still the same as they were when they moved there, back when it was still a working-class area.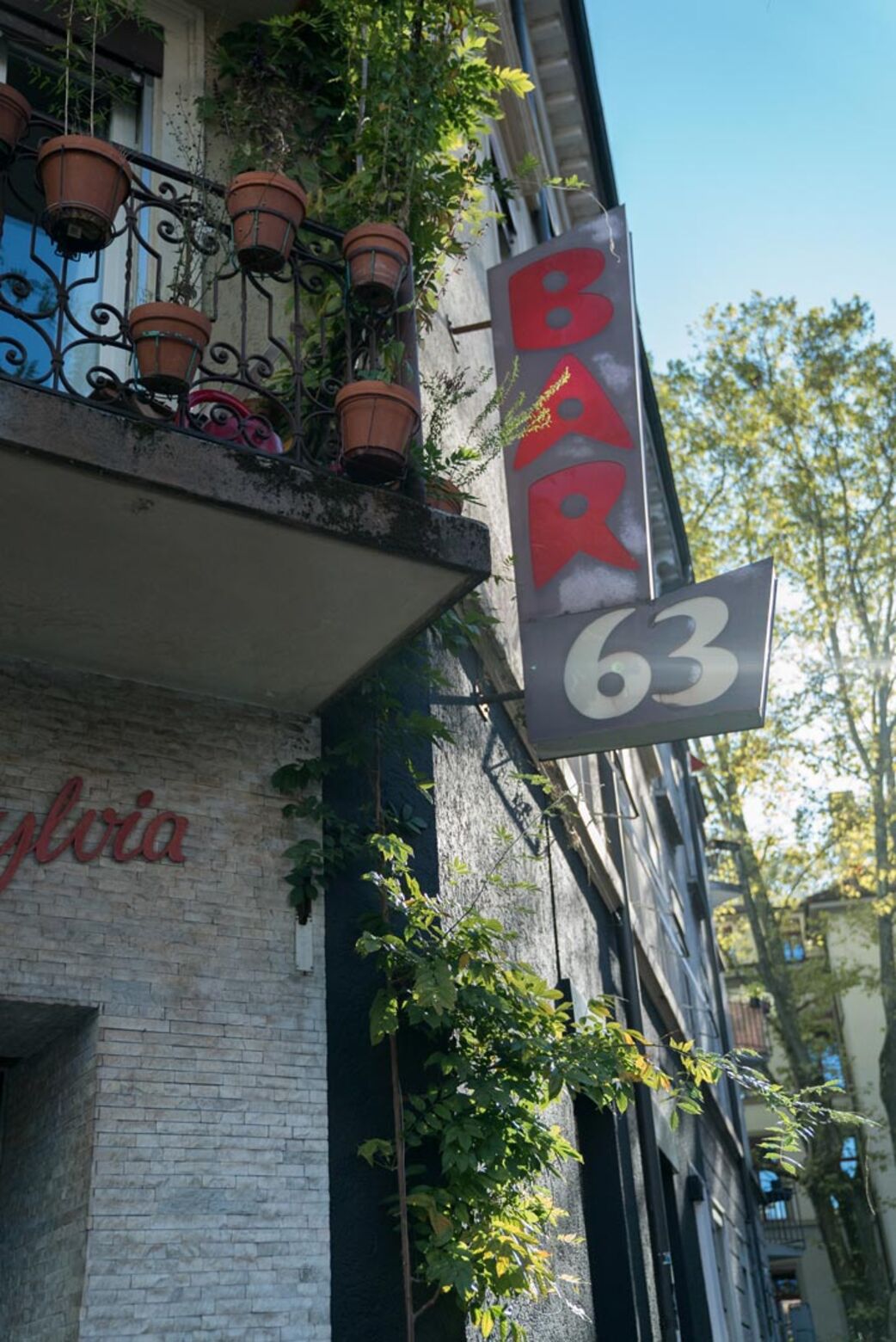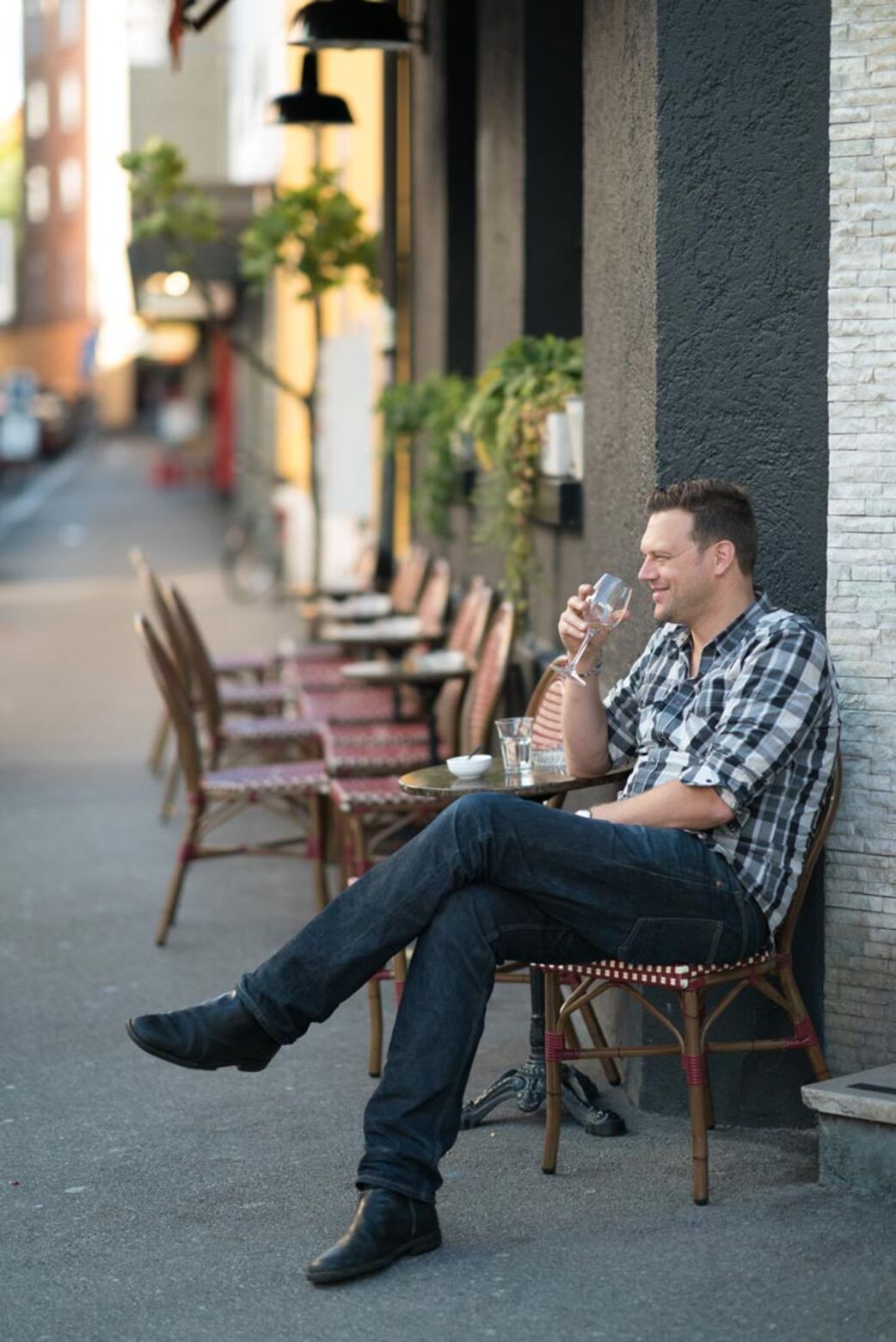 'A lot has changed in that time, but the intersection that our bar sits on is still the same as ever,' says Pascal. Das Magazin published a comprehensive story on this very intersection a few years ago; the journalist called it 'the most beautiful corner in Zurich'. The reason? Facing each other on the intersection's four corners stand four pubs: four different worlds, right next door to each other.
Biondi is run by Turkish proprietors, Midway by Bangladeshis, and Bar 63 and the football bar Kaiser Franz by young Zurich restaurateurs. In summer, wildly varied groups of patrons all sit next to each other outside. It's a city in miniature, right outside Bar 63's front door. 'It's got the right mix,' says Pascal.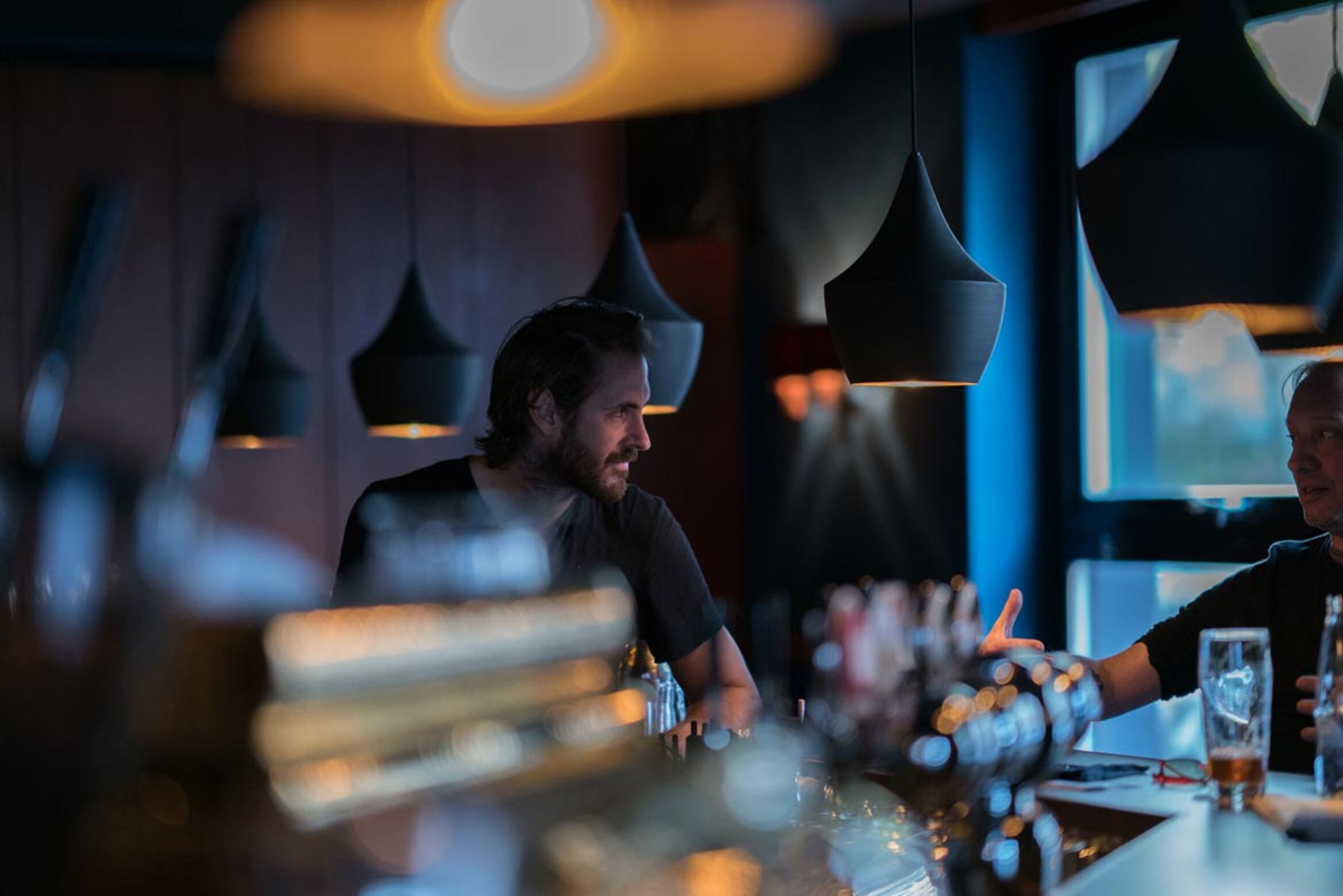 Entering Bar 63 is a bit like entering a cave. The atmosphere is characterised by a meeting of old and new, stone walls, yellow posters and a bar that cuts across the length of the room. 'A lot of things are still the same as they were when we took over the bar,' says Pascal. The pub was founded in 1963 by a landlady called Sylvia, whose name still sits in state over the entrance in a curving font. It was the year the lake froze over, Kreis 4 was still a working-class area, and Bar 63 was run-down and smoky.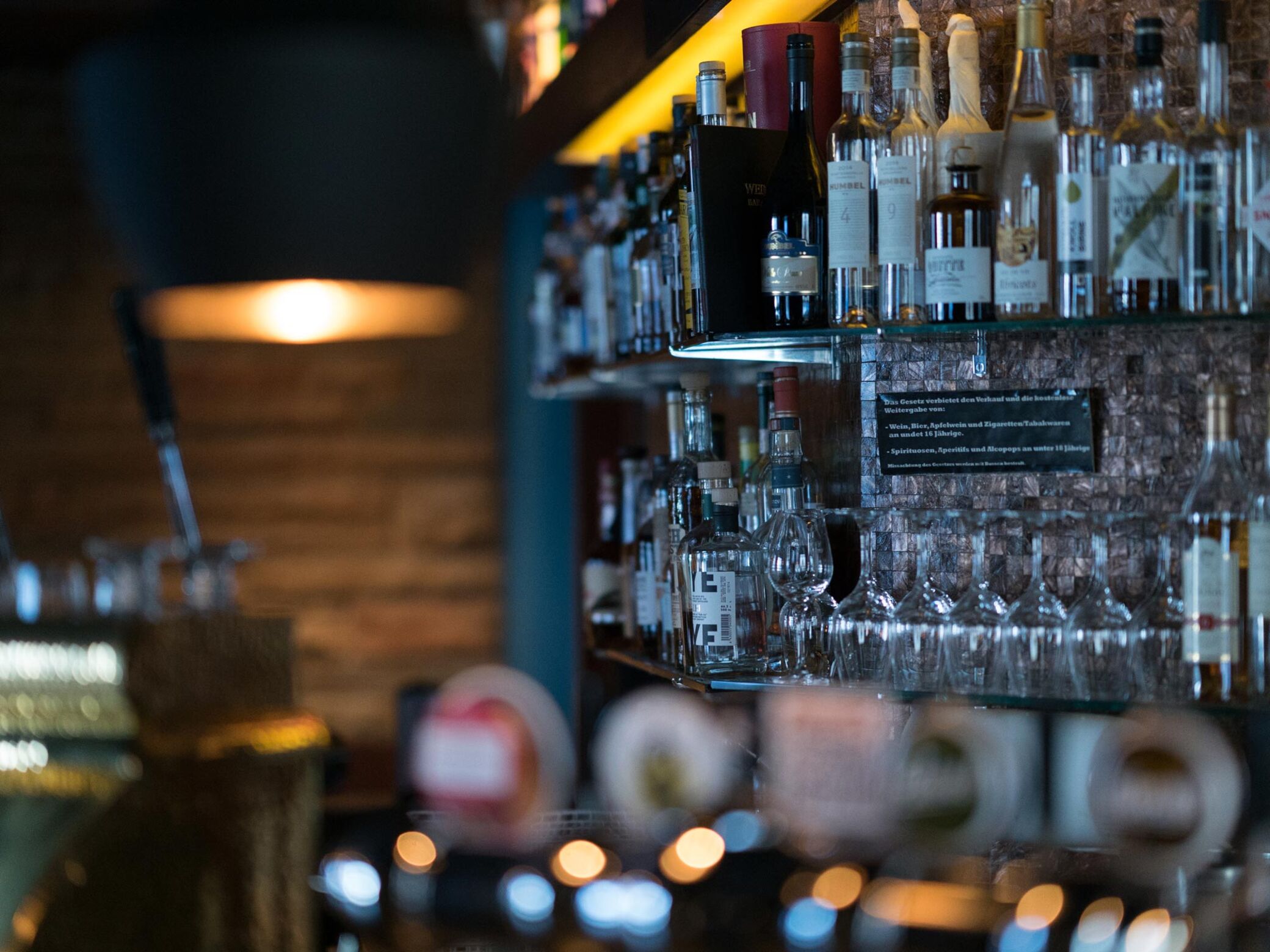 Bar 63 opened the year the lake froze over.
When Pascal, Jonas and Michel took over in 2009, the clientèle changed. Nowadays everyone comes here, from bankers to social workers, reporters to hipsters, the head of the Swiss broadcasting corporation to the local DJ; and they're likely to be found sipping on a Punch 63, Bar 63's signature drink. The rum-based drink is served in a kind of tiki mug in the shape of an Easter Island head, and drunk through a straw. It's got a sweet-sour taste and goes down as easily as Orangina.
This drink has little to do with the rum punch of the same name on offer at Christmas markets.
The bar crew serve hundreds of litres of it per year, and the base is the 63% proof house rum. However, if you're thinking that the patrons must be mad to drink a hot beverage all year round, you'd be wrong. This drink has little to do with the rum punch of the same name on offer at Christmas markets. Punches were originally cold drinks, and are widespread in hot countries in South America and the Caribbean. 'The secret ingredients are the fruit juices, the rum we use, and the various sugar syrups,' says Pascal.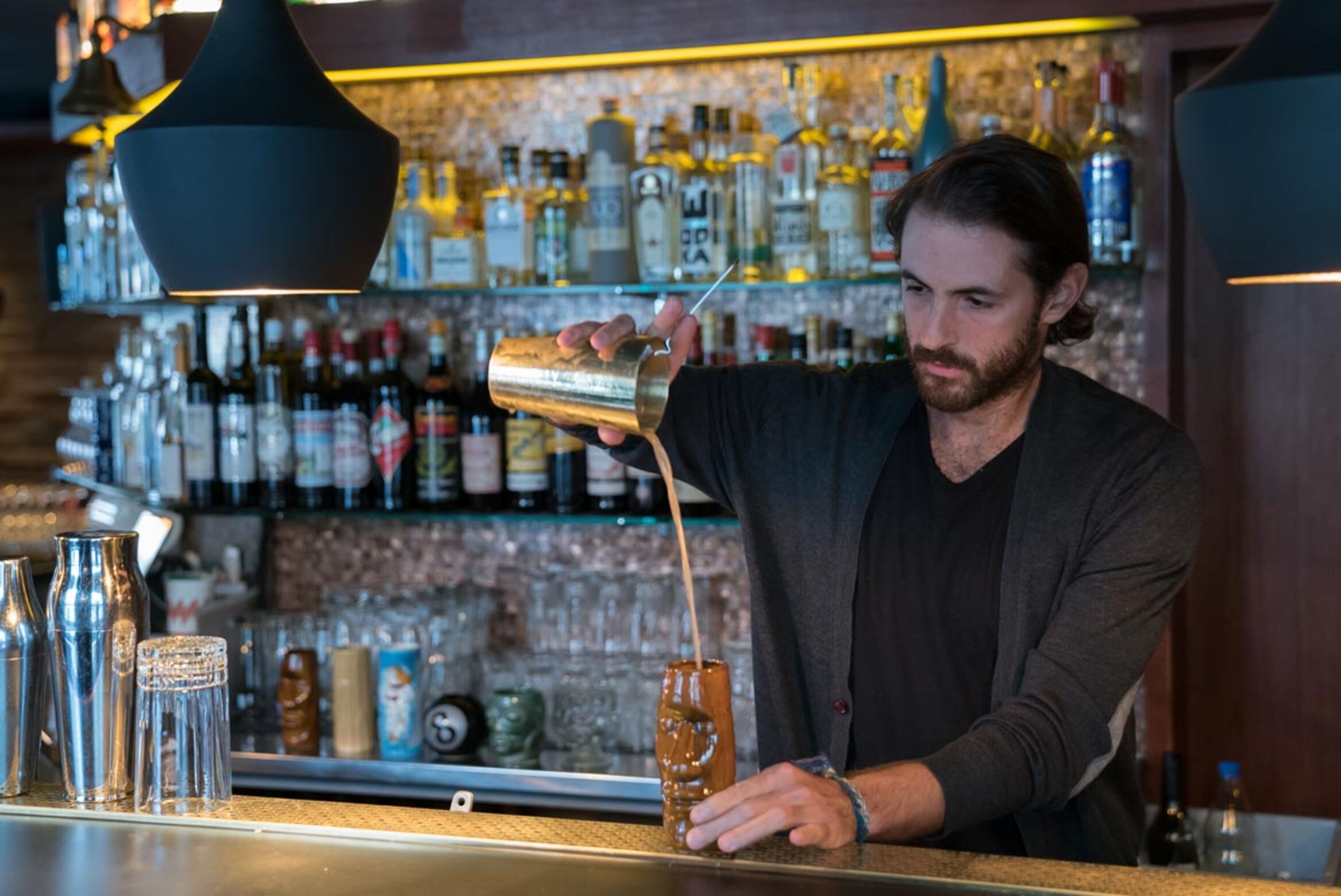 Pascal developed his passion for rum and related drinks while travelling in the Caribbean. Together with his partners, he decided to turn Bar 63 into a rum bar, and they now have more than 70 different varieties on offer. It's one of the most comprehensive rum inventories in the city, ahead of the long-established Widder and Kronenhalle bars. The Bar 63 crew takes part in rum tastings and is constantly trialling new variants of their existing drinks.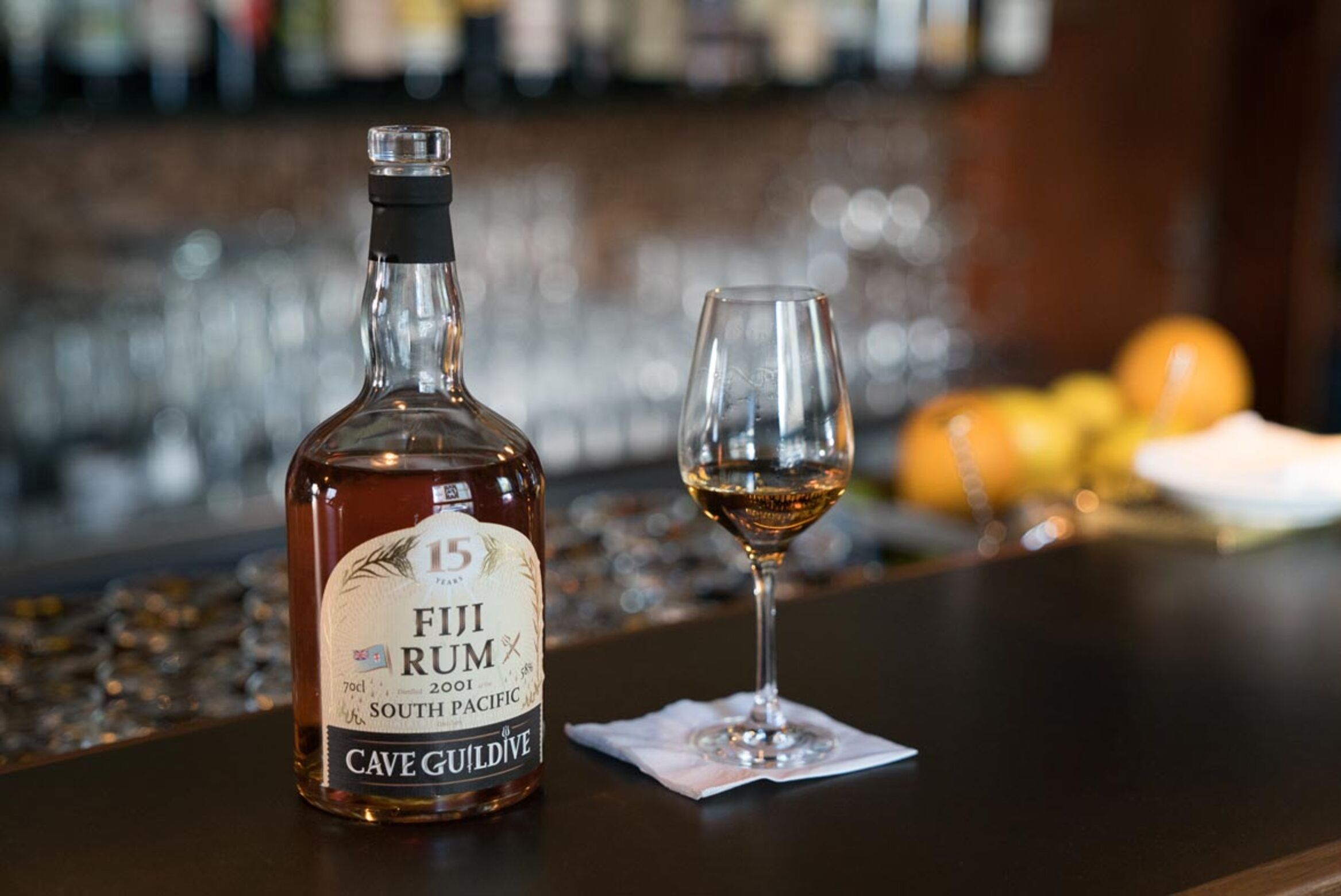 A comprehensive 150-page book written by Pascal summarises their knowledge, and three years ago, Michel, Pascal, Jonas and Baba founded the shop J.B. Labat on Brauerstrasse, offering around 1,200 different spirits – along with their house rum. It's clear that the unprepossessing exterior of Bar 63 hides a veritable centre of expertise for rum in Zurich.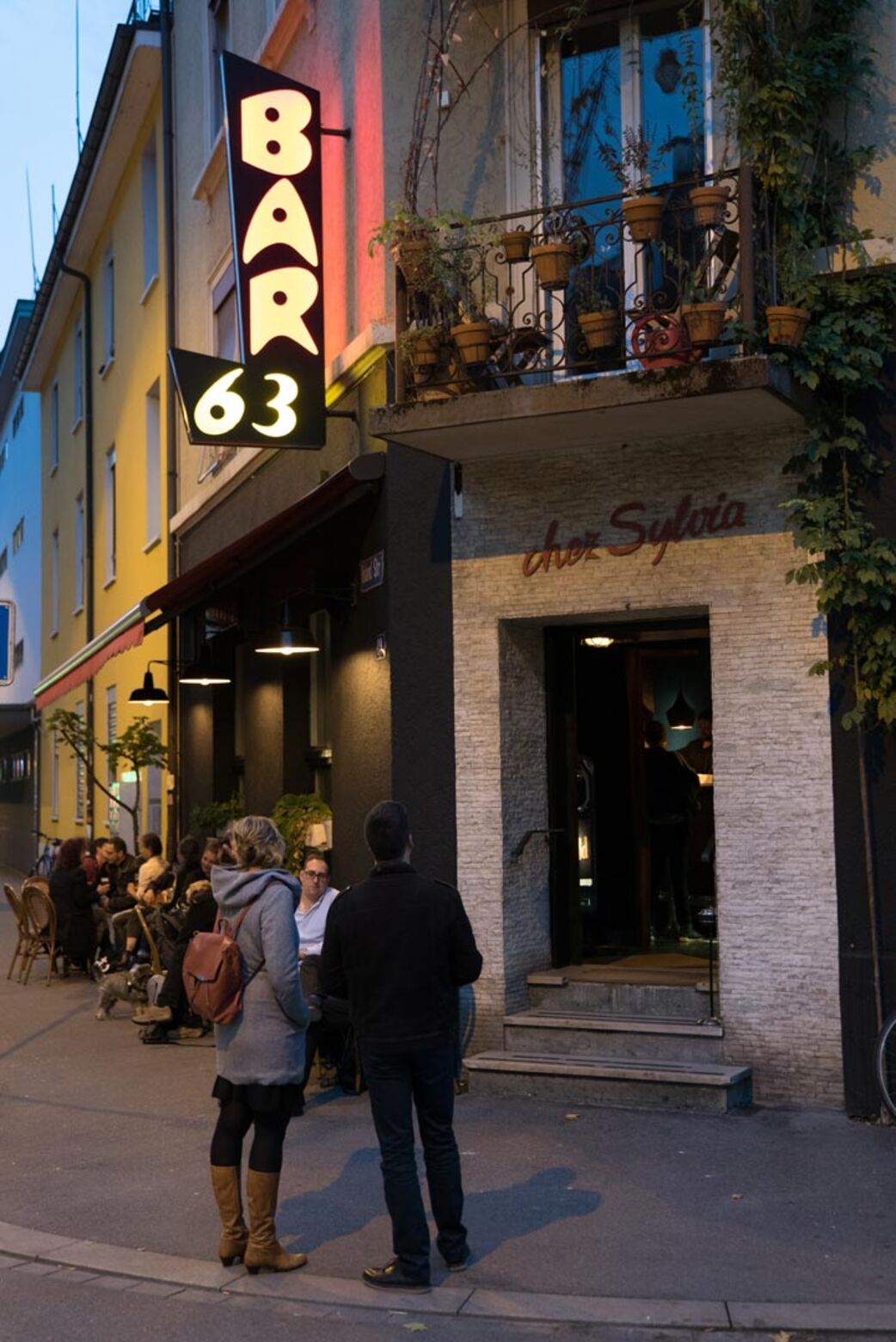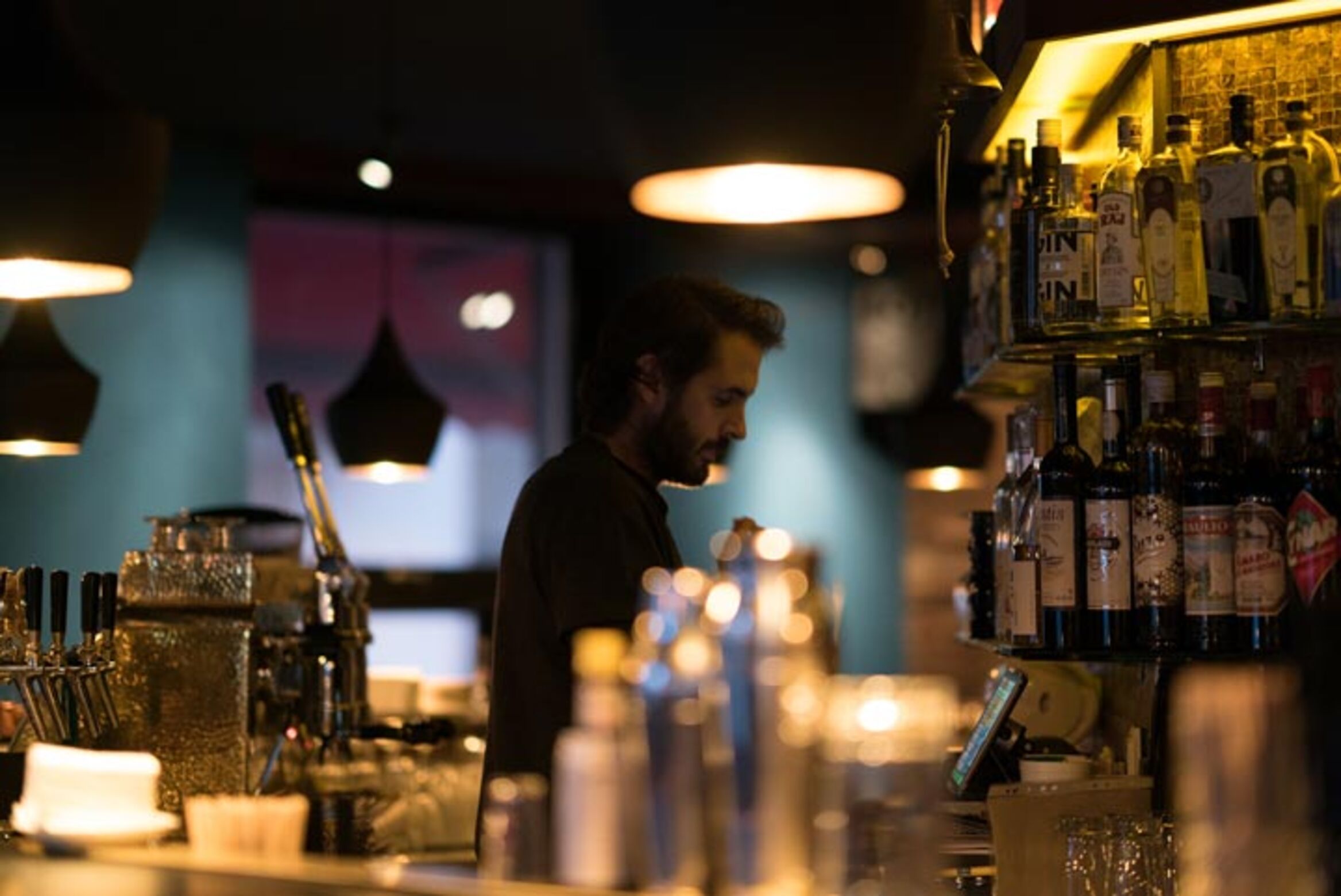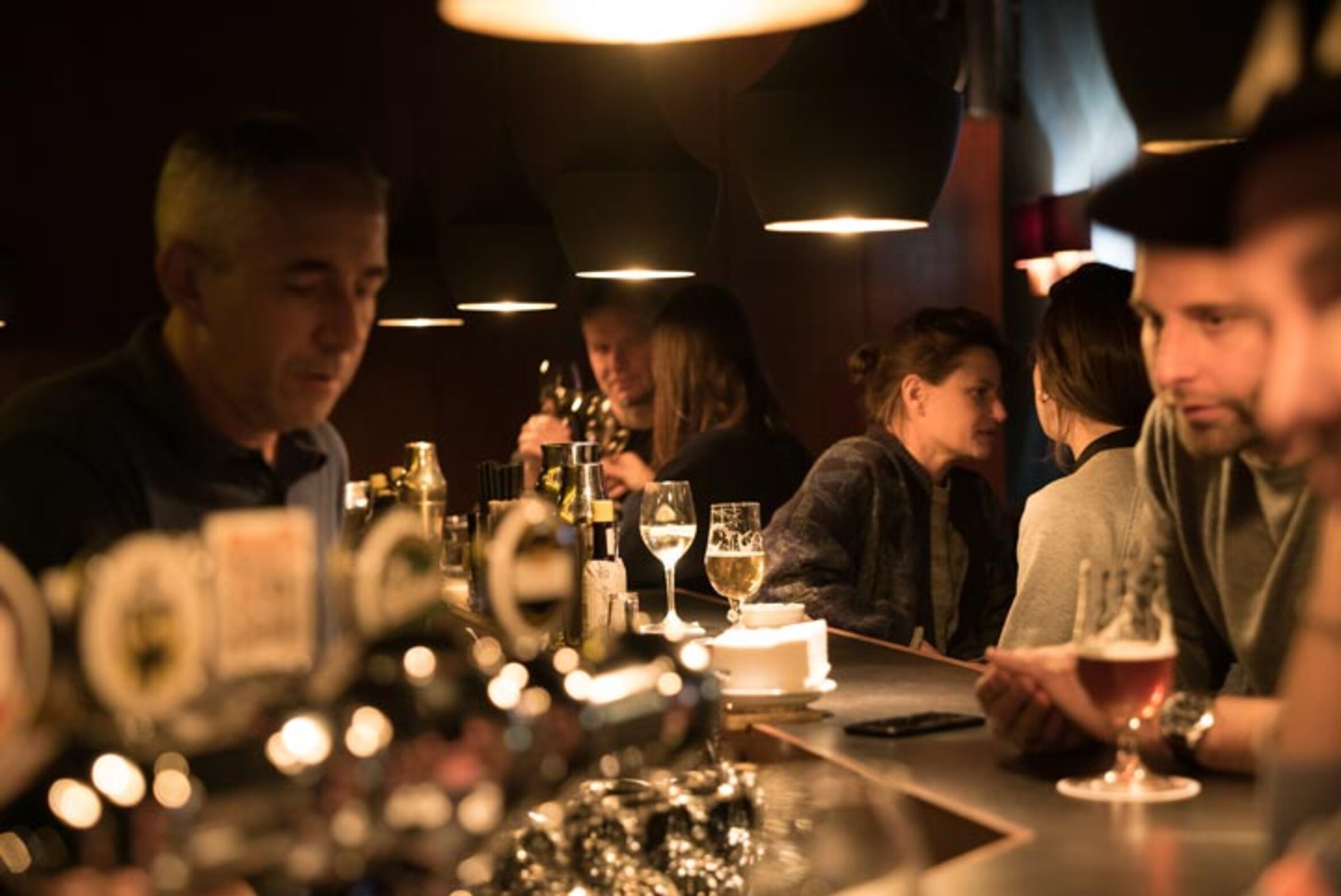 Anyone who wants to find out more should speak to one of the barkeepers: they're well-trained, know the bar's range and are expert mixologists. But right now, it's early evening and Pascal is still serving coffee and beer. The bar begins to fill up; we're running out of time to chat. But busy evenings are good evenings in Bar 63 – and they're at least the second-best time of day for this picturesque corner of Zurich.
View posts by interests, or use the proximity search and additional filters.
Try it out
.
Save posts as favourites – simply click on the heart symbol in the upper right corner of the post.