Kari Kari
Nina Gschwilm runs a sustainable clothing store with a focus on transparency – and timeless fashion.
Kari Kari fashion boutique first opened its doors near the Kalkbreite in 2011, but the owners decided to leave the fashion business after a few years. Nina Gschwilm took over the shop and began working on a new concept with one of Kari Kari's original owners: instead of high-priced trends, Kari Kari would offer sustainable slow fashion. In other words, quality clothing that has been produced in a fair and sustainable way, and that is not simply discarded after one season.
'You won't find anything too outlandish at Kari Kari,' says Nina Gschwilm. 'Instead, you'll find basics, classics and favourite pieces that you can wear for years.' At Kari Kari, shirts are available from 30 francs, and dresses from 100 francs. 'People are often surprised that some of our clothes are actually cheaper now than when Kari Kari started out,' says Nina, who now runs the boutique on her own.
'Transparency is important to me.'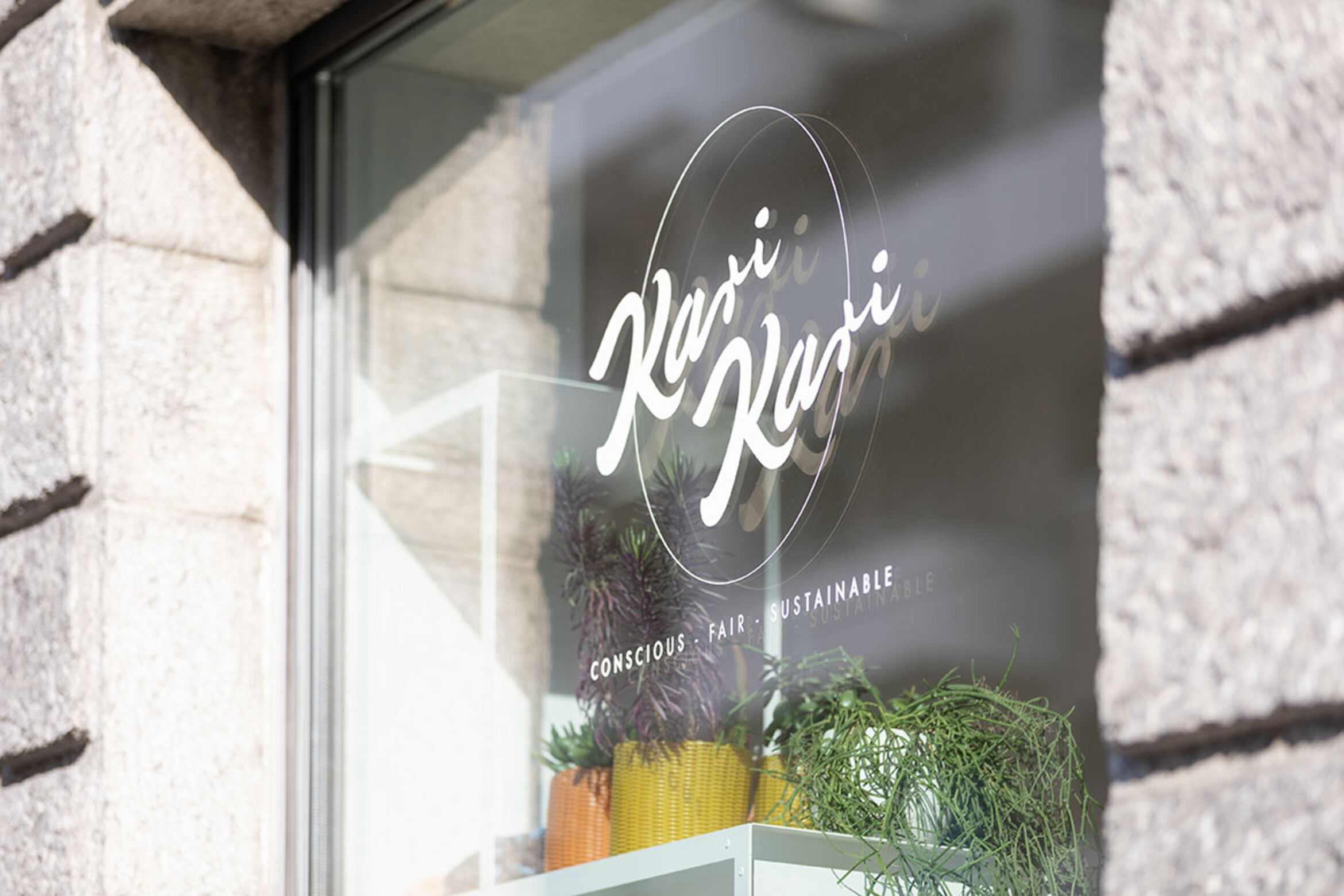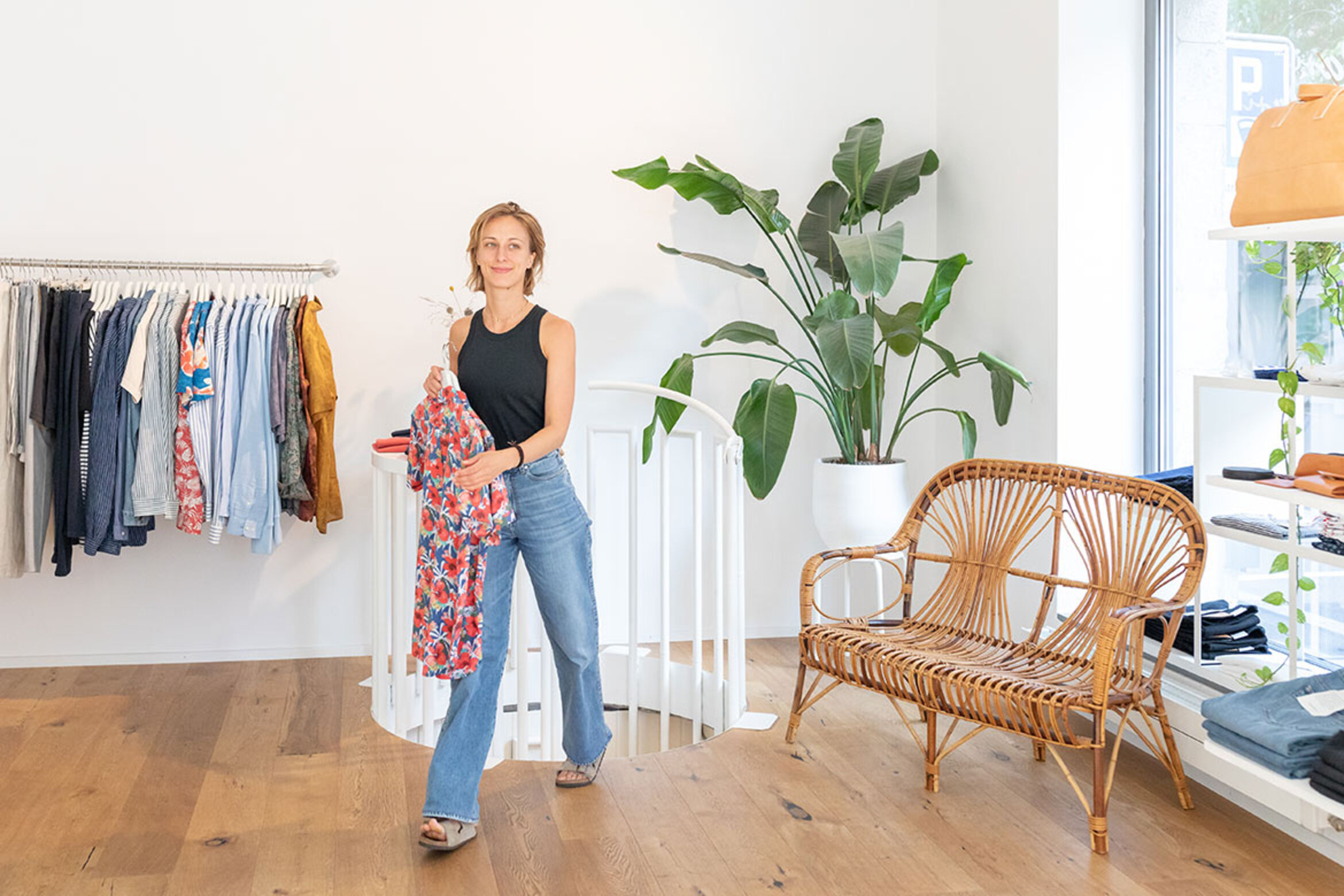 She has drawn up a list of criteria that she uses when selecting garments for Kari Kari. For example, garments have to be manufactured using fewer resources than the regular production process, and seamstresses have to be paid a fair wage and provided with decent working conditions. Nina also wants to know whether the raw materials are organic or recycled. Every garment sold at Kari Kari meets at least two of Nina's slow fashion criteria and is labelled accordingly. Nina makes the labels herself: 'Transparency is important to me.'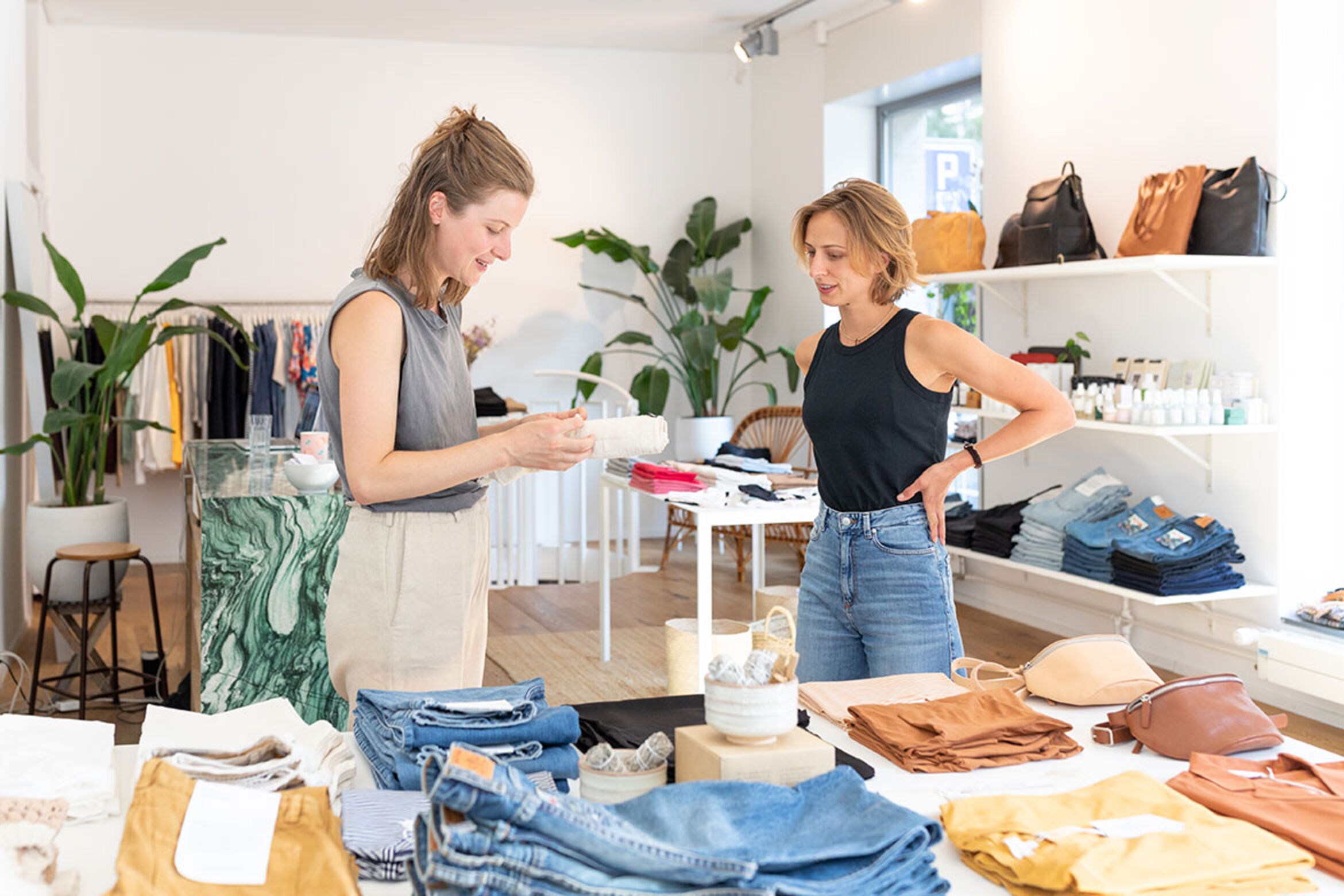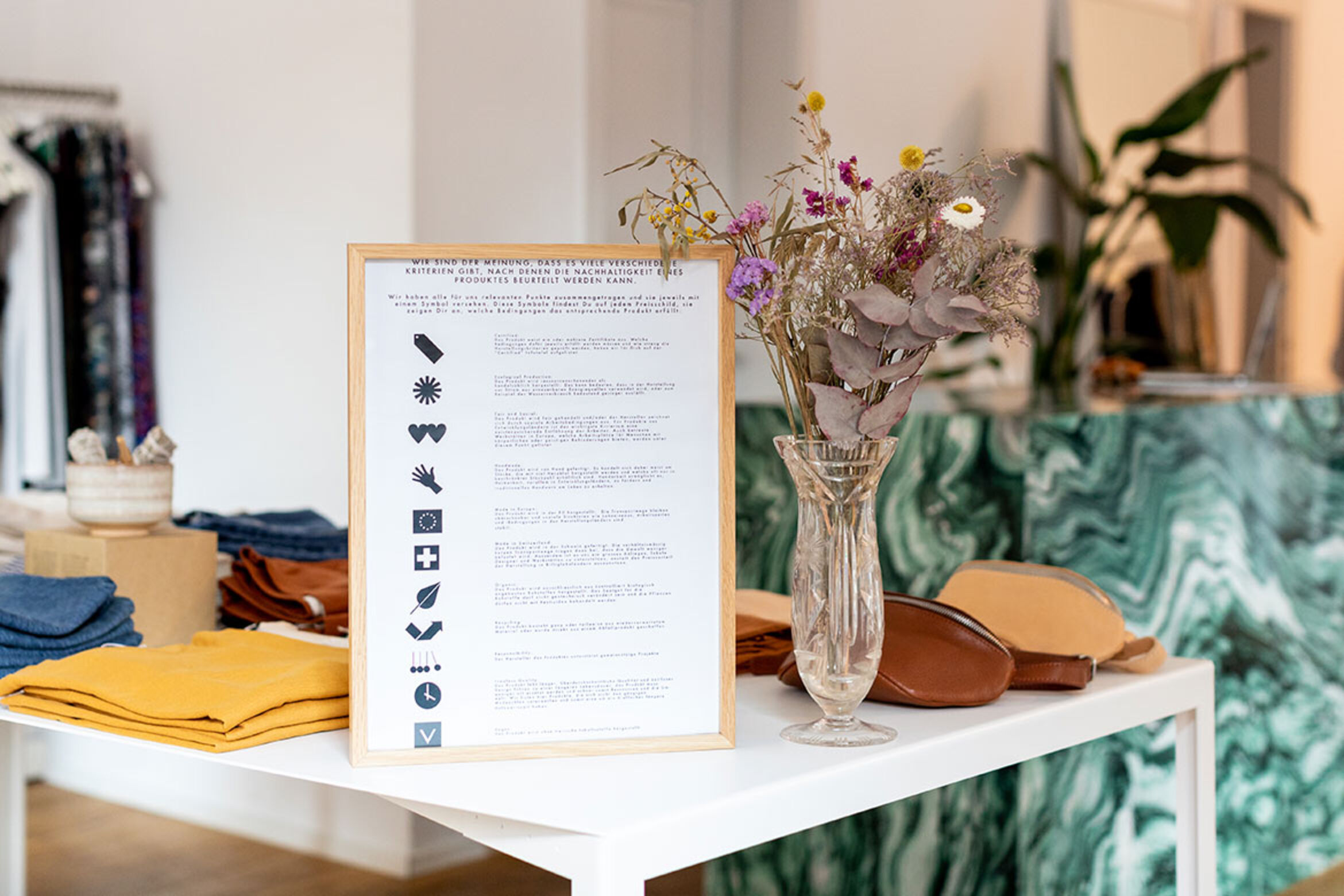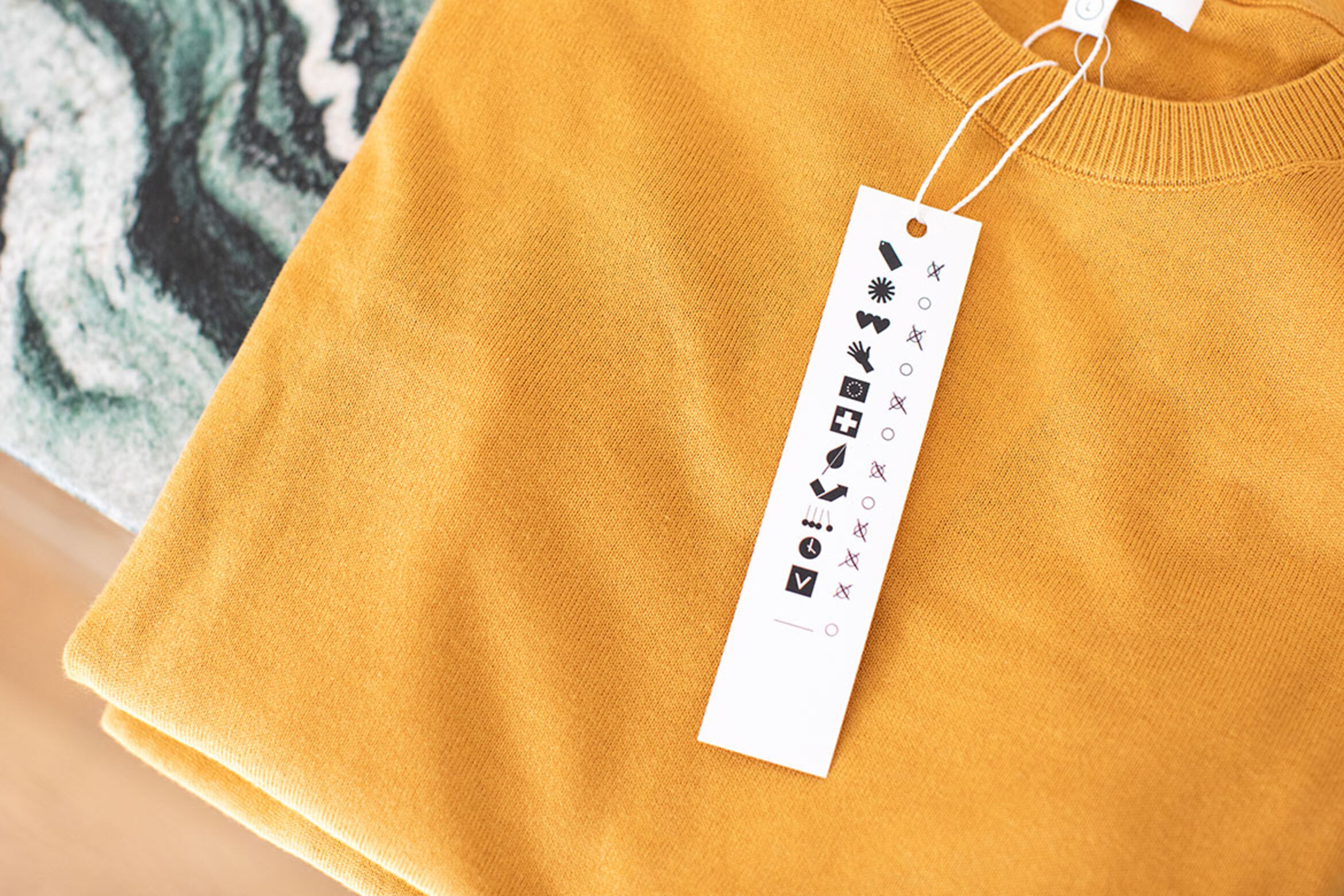 When talking to her customers, Nina notices that they have all kinds of different requirements from slow fashion: 'Some people want organic materials, while others are delighted when a garment is made from recycled polyester.' But the most important thing for buyers is that the clothes have been manufactured under fair trade conditions
This issue was brought home to them when several thousand workers were killed when a factory collapsed in Bangladesh in 2013. 'That led to a big shift in people's thinking,' says Nina. She has worked in the textile industry for many years, including for a large sports fashion manufacturer and a jewellery company. 'But I got to the point where I wanted to do something more meaningful and sustainable.'
Nina is pleased to see how demand for slow fashion is growing steadily.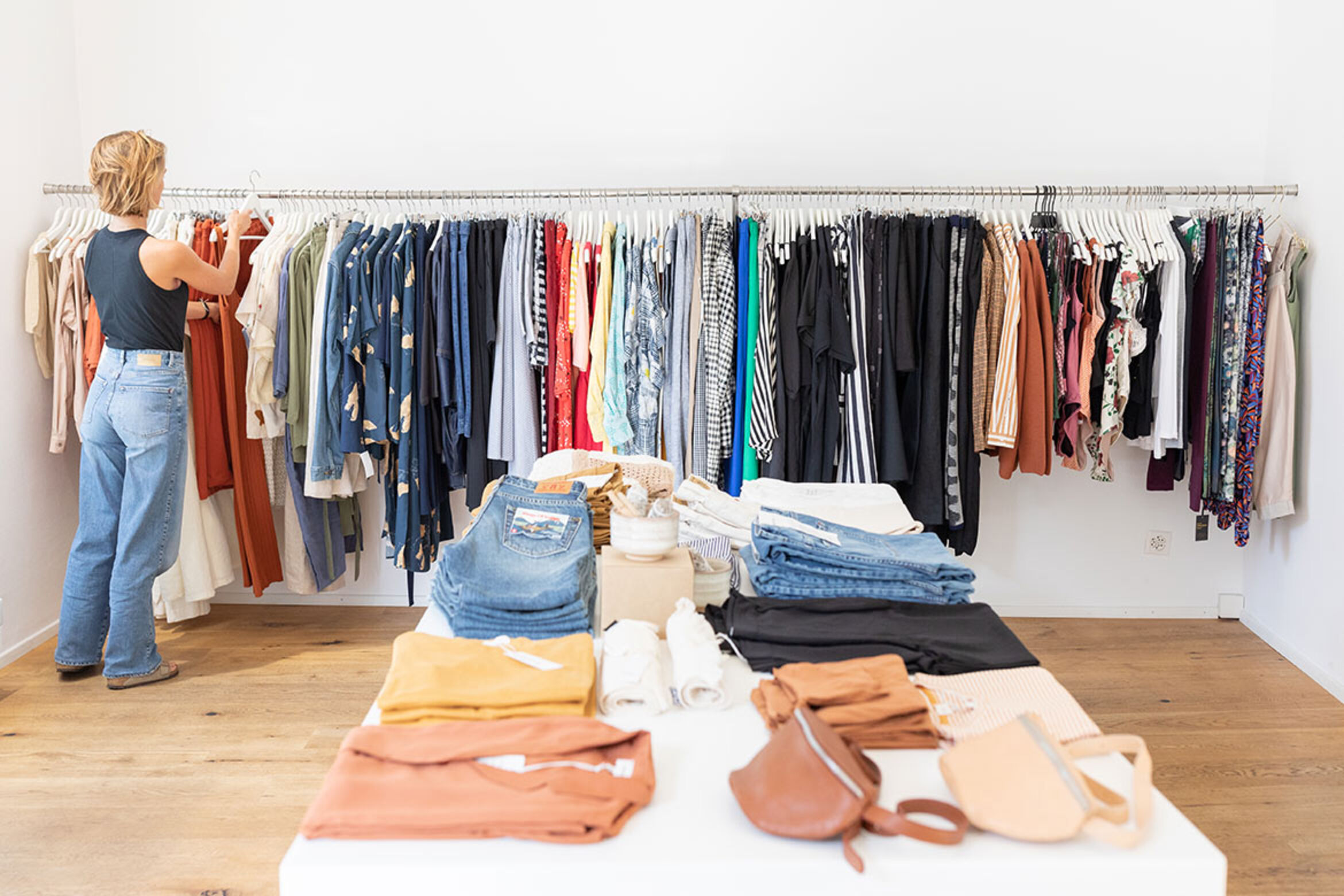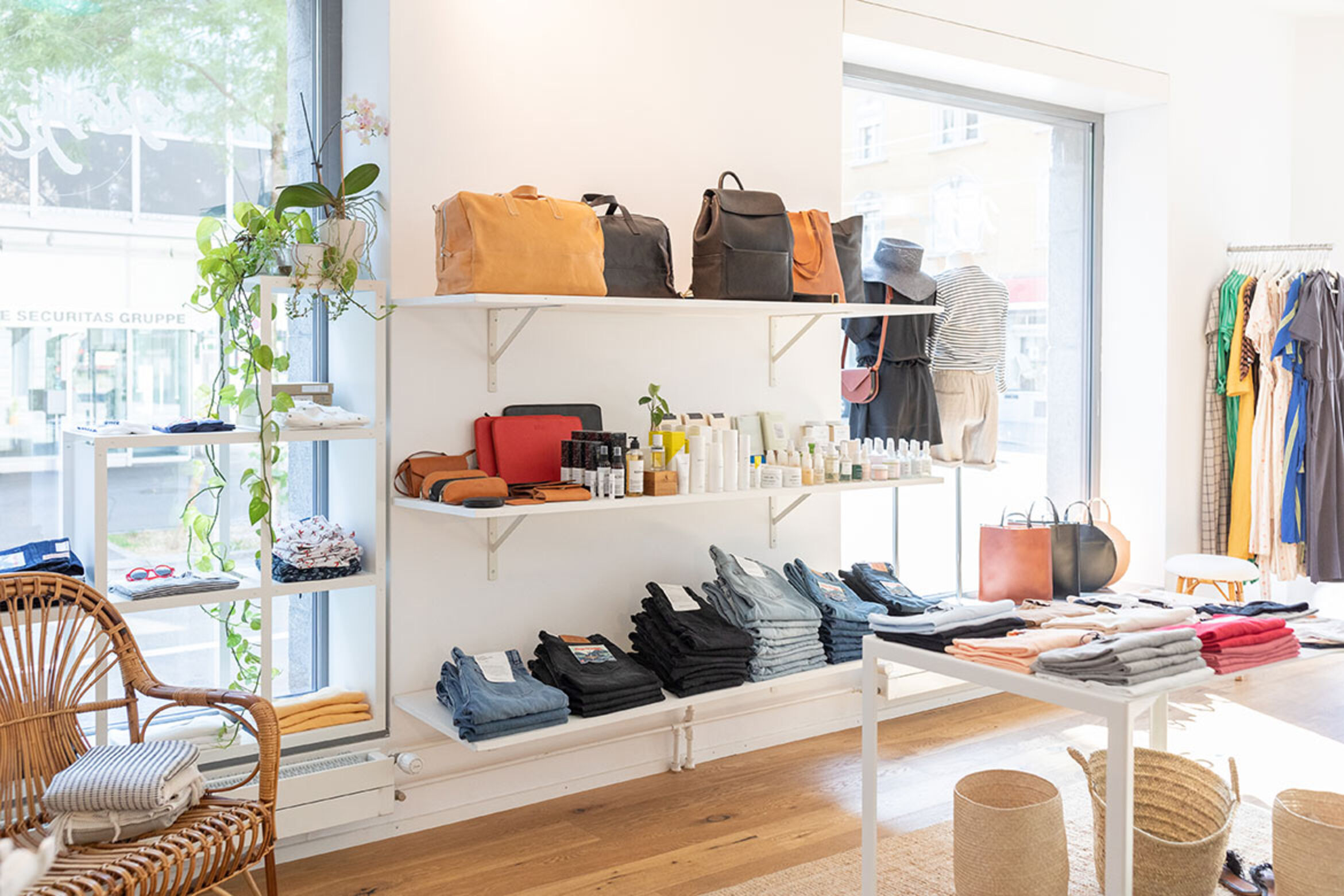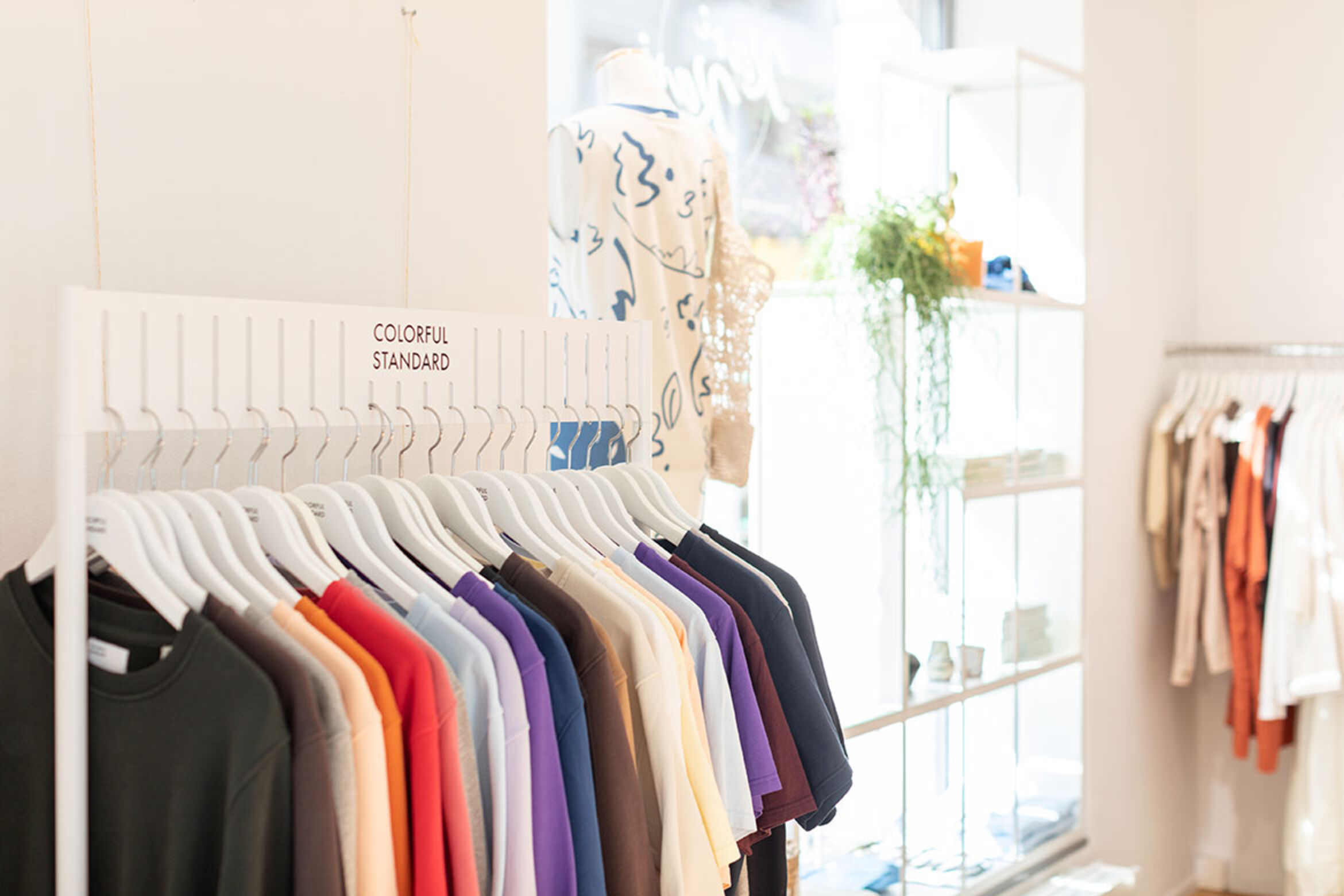 Nina is pleased to see how demand for slow fashion is growing steadily. Even when she was a teenager, she didn't buy a lot of clothes. 'I always wanted to keep my wardrobe tidy.' It was only when she took over the boutique that she got a little carried away: 'Suddenly I was surrounded by all these great clothes,' she says with a laugh. 'I had to restrain myself.' Nowadays, she buys just two or three carefully selected pieces for her own use each season.
She keeps her range exclusive as she has limited storage space.
Nina's customers are mainly women aged between 30 and 60. Teenagers are rarely seen at Kari Kari: 'The clothes are probably not trendy enough for them,' says Nina. She keeps her range exclusive as she has limited storage space, usually ordering just a few pieces in each size: 'So it's always worth popping into Kari Kari on a regular basis.'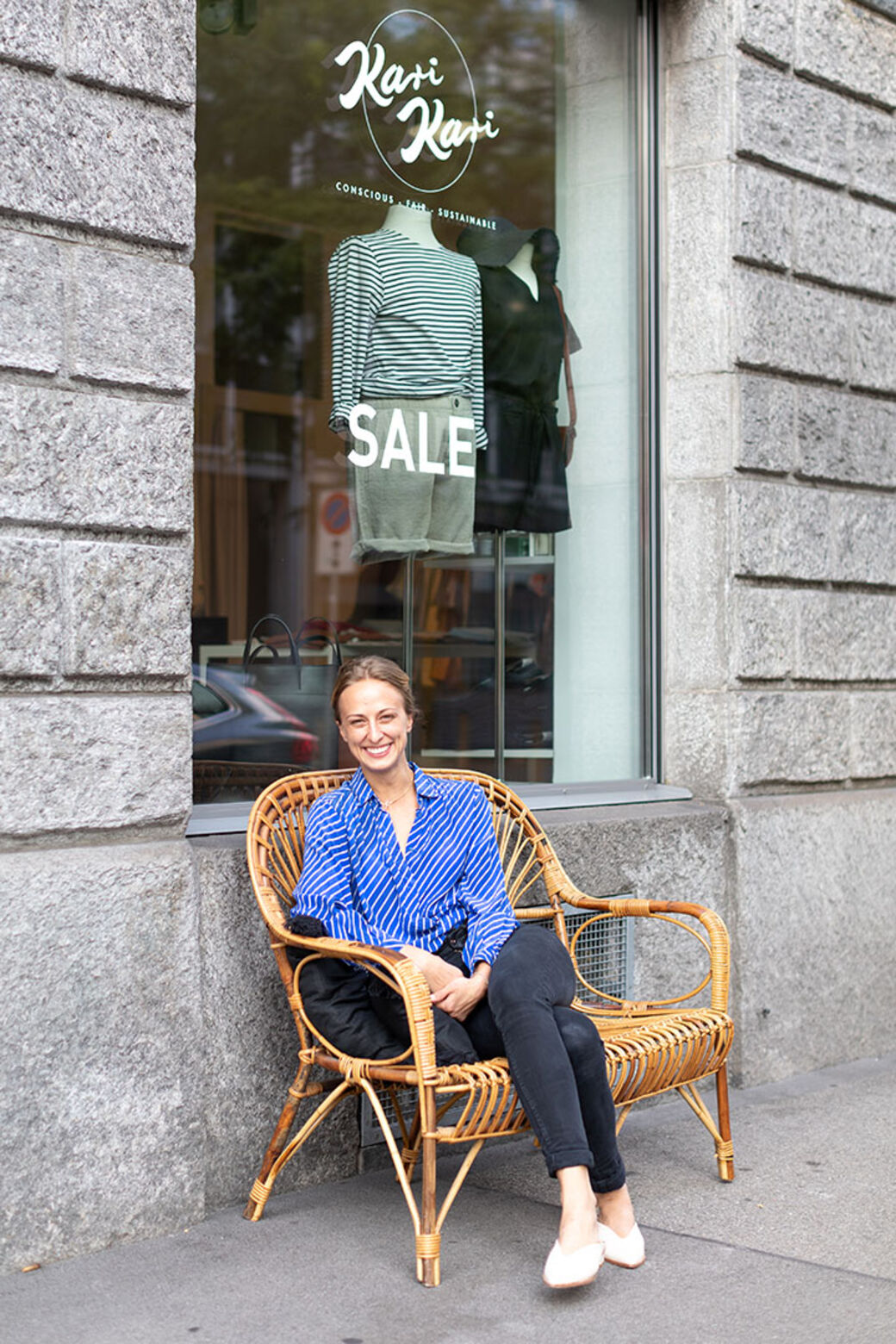 Sometimes Nina toys with the idea of opening another store, but first she'd like to design her own mini collection with some friends. She says it should be 'fashion that works' – and of course fashion that meets Kari Kari's strict criteria.
Address
Kari Kari
Kalkbreitestrasse 43
8003 Zurich
+41 44 450 20 55
Website
Opening hours
Tuesday to Friday, 11:30 am – 6:30 pm
Saturday, 11 am – 5 pm
View posts by interests, or use the proximity search and additional filters.
Try it out
.
Save posts as favourites – simply click on the heart symbol in the upper right corner of the post.