Wow Props
Stylist Andrea Maurer has been breathing new life into second-hand furniture at Wow Props for nearly ten years.
Wow Props is no ordinary furniture store. You won't find new designer pieces or cheap mass-produced goods. Instead, you'll discover vintage furniture that, thanks to Andrea Maurer, looks almost as good as new – and that can even their prospective owners to shed tears of joy.
A discarded table becomes a must-have for the dining room, while an old display cabinet takes on a new life in vibrant teal. Two old bedside cabinets have been joined together to make a mini-cupboard, and the lower part of a chest of drawers is now a sideboard with patterned doors. 'Sometimes even I can't believe the transformation,' says Andrea Maurer. It's this 'wow' effect that gave the business its name: Wow Props.
Many customers simply drop in to the light and airy shop.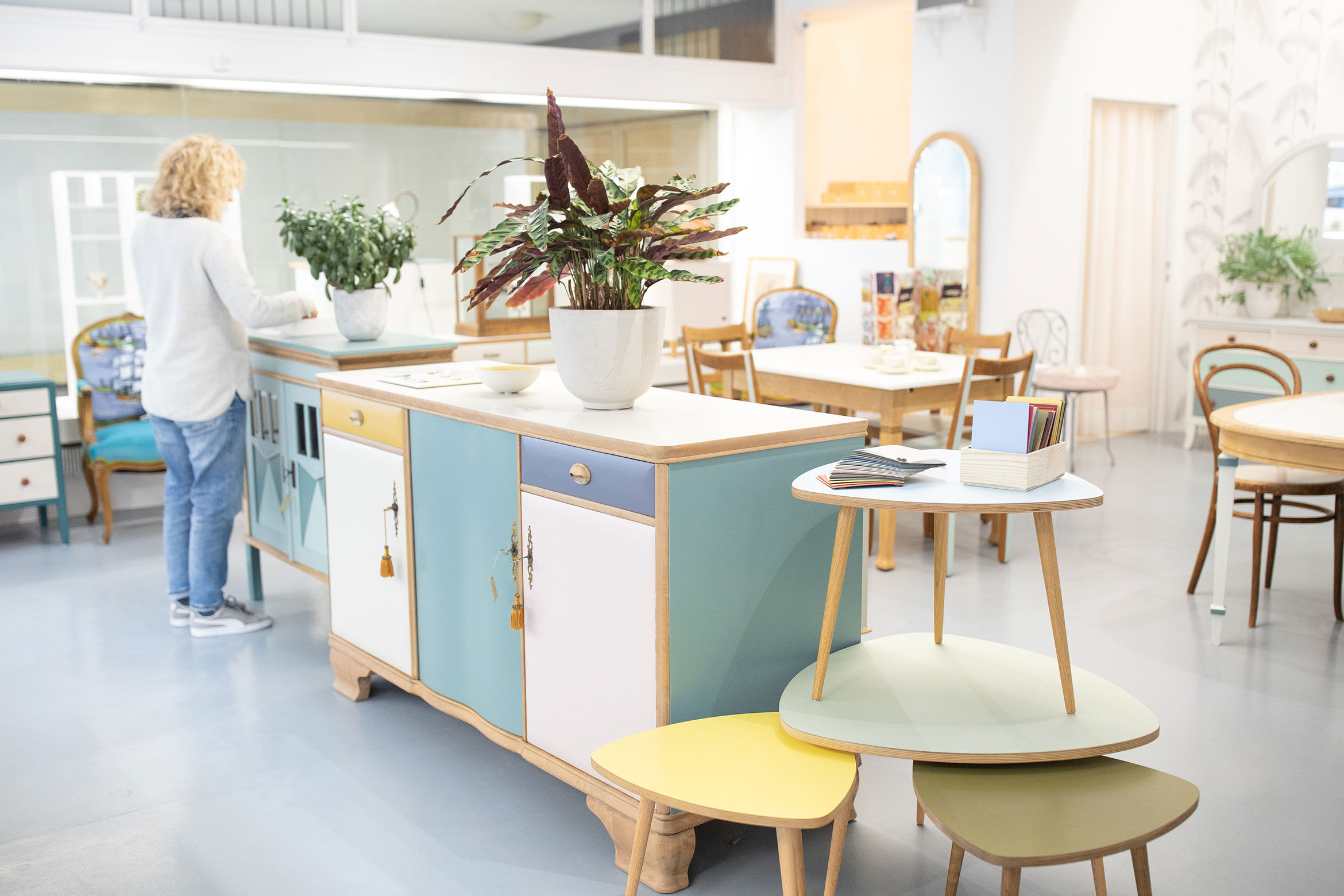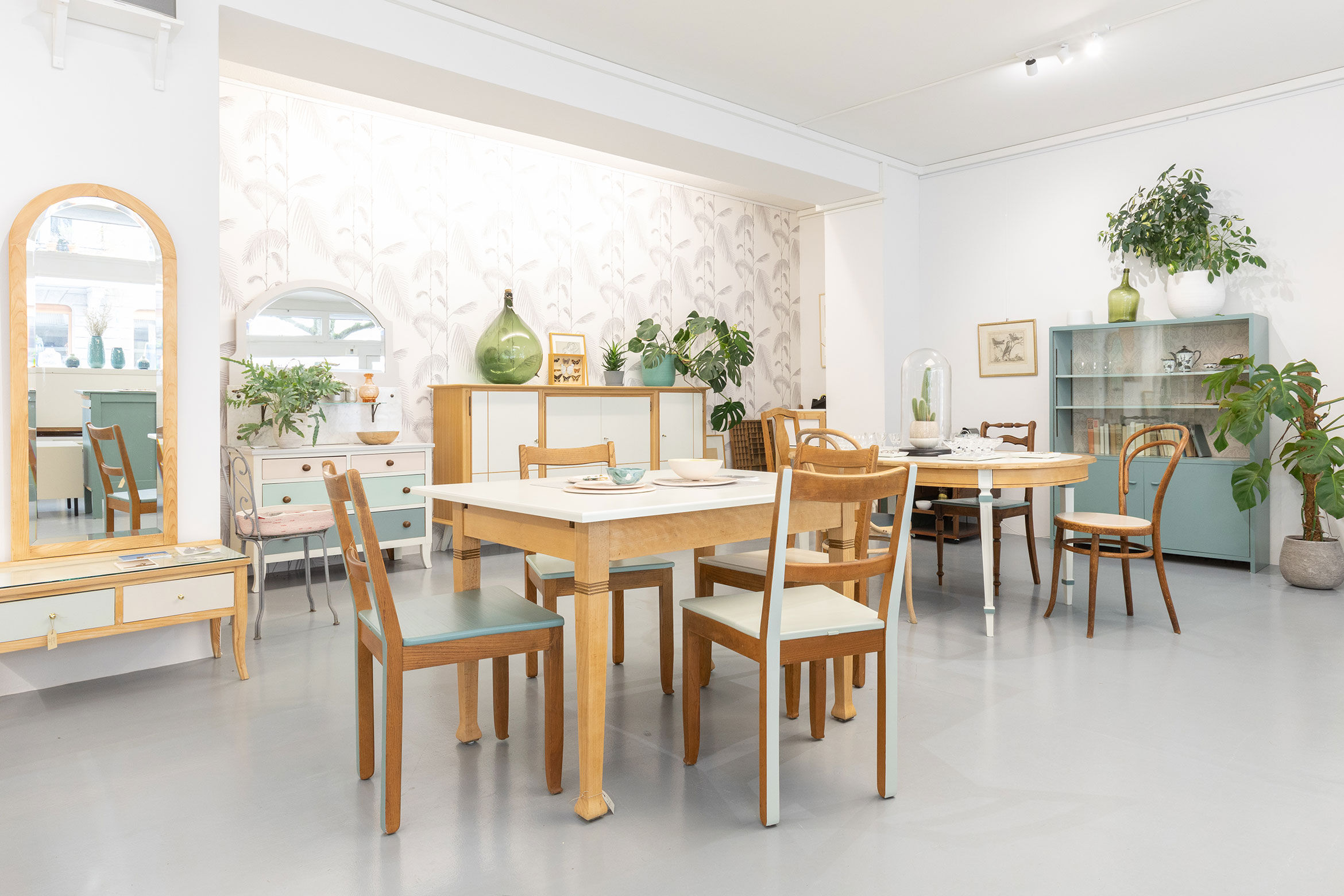 Since 2012, Zurich-born Andrea has been scouring the internet and second-hand stores for discarded furniture: 'Things that no one wants any more.' It has to be cheap or – better still – free, 'Otherwise it's not worth the effort.' Because restoring old furniture is a time-consuming business. Andrea works out an individual concept for each piece, then one of her team sands, primes and paints it in the workshop. Where necessary, she installs new shelves and replaces legs, table tops and handles.
'Sometimes even I can't believe the transformation.'
Andrea Maurer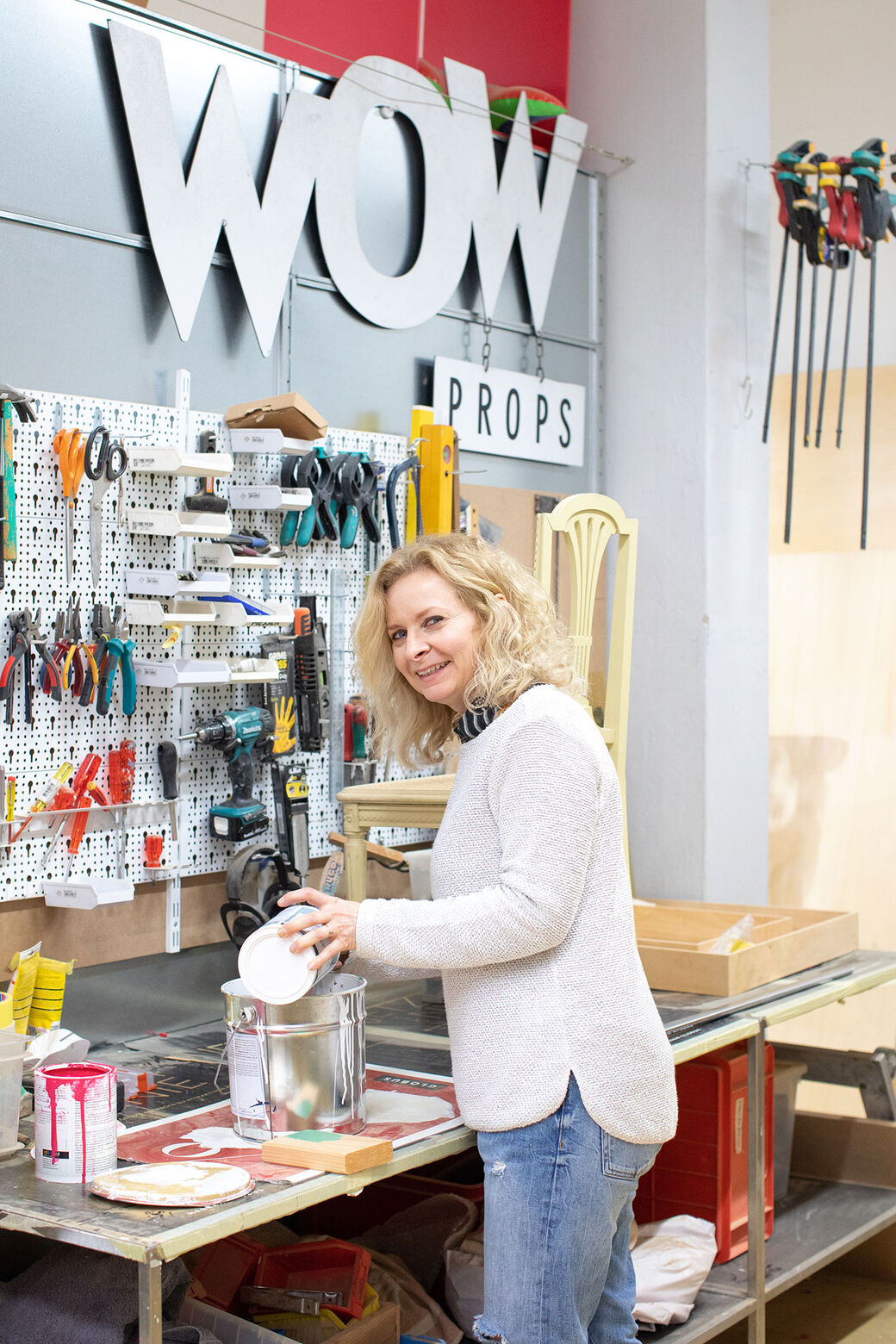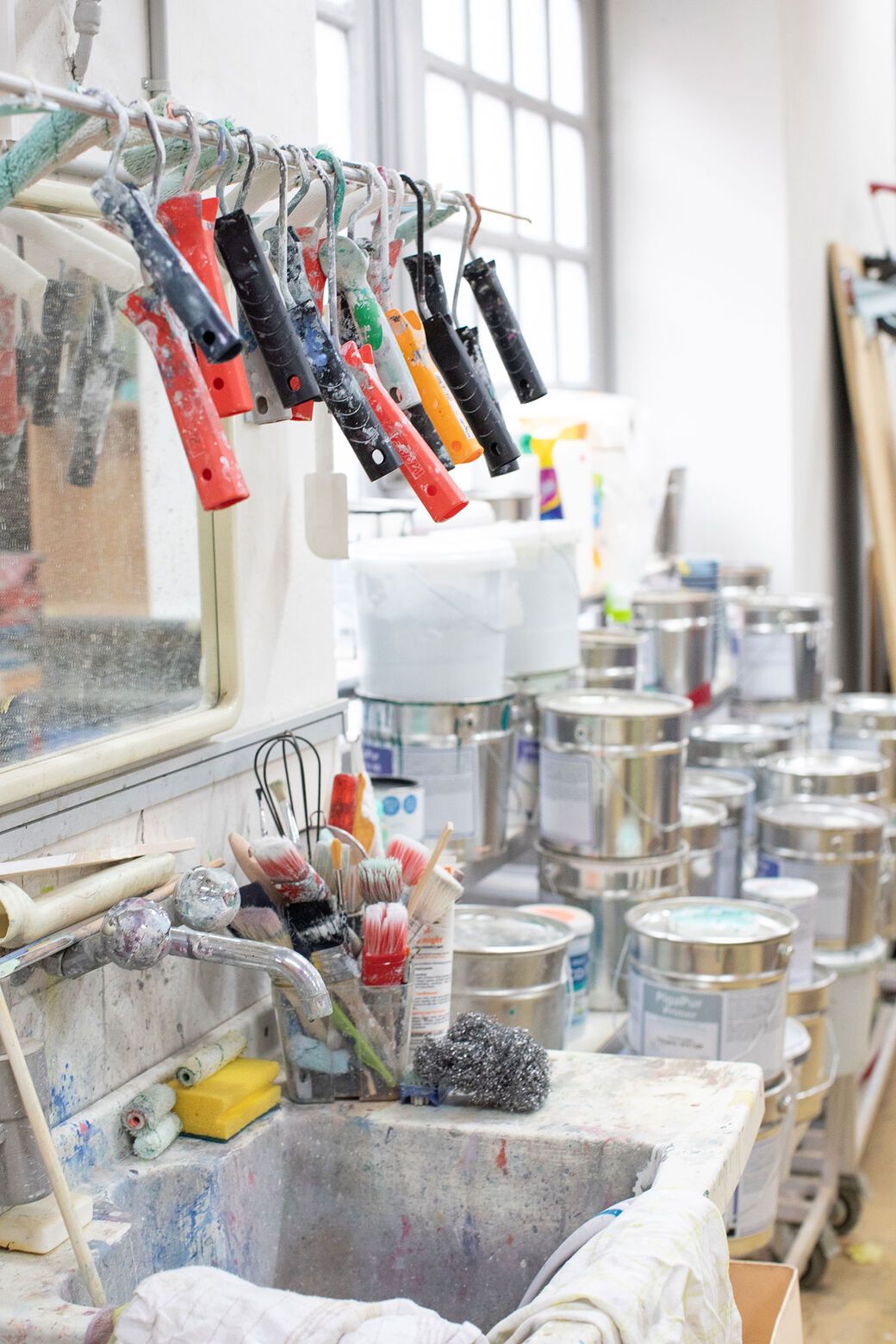 'It makes me happy to rescue furniture from the scrap heap,' says Andrea. But this isn't how she earns her living. Her main job is as a stylist, so she always knows what's in. But at Wow Props it's not just about following trends: 'I have to like the results.' So, for example, she would never choose a colour just because it was fashionable. Over the past few years, she has focused on pastel shades at Wow Props: 'They go well with most furnishings,' says Andrea. She mixes the paint herself – often using up leftovers from other projects.
Andrea estimates that she and her team have now restored more than 200 pieces of furniture. She posts the finished pieces on Instagram: 'If you see something you like, you need to hurry on down to Wow Props.' These pieces are all one-offs and are often sold within a couple of days.
At Wow Props it's not just about following trends.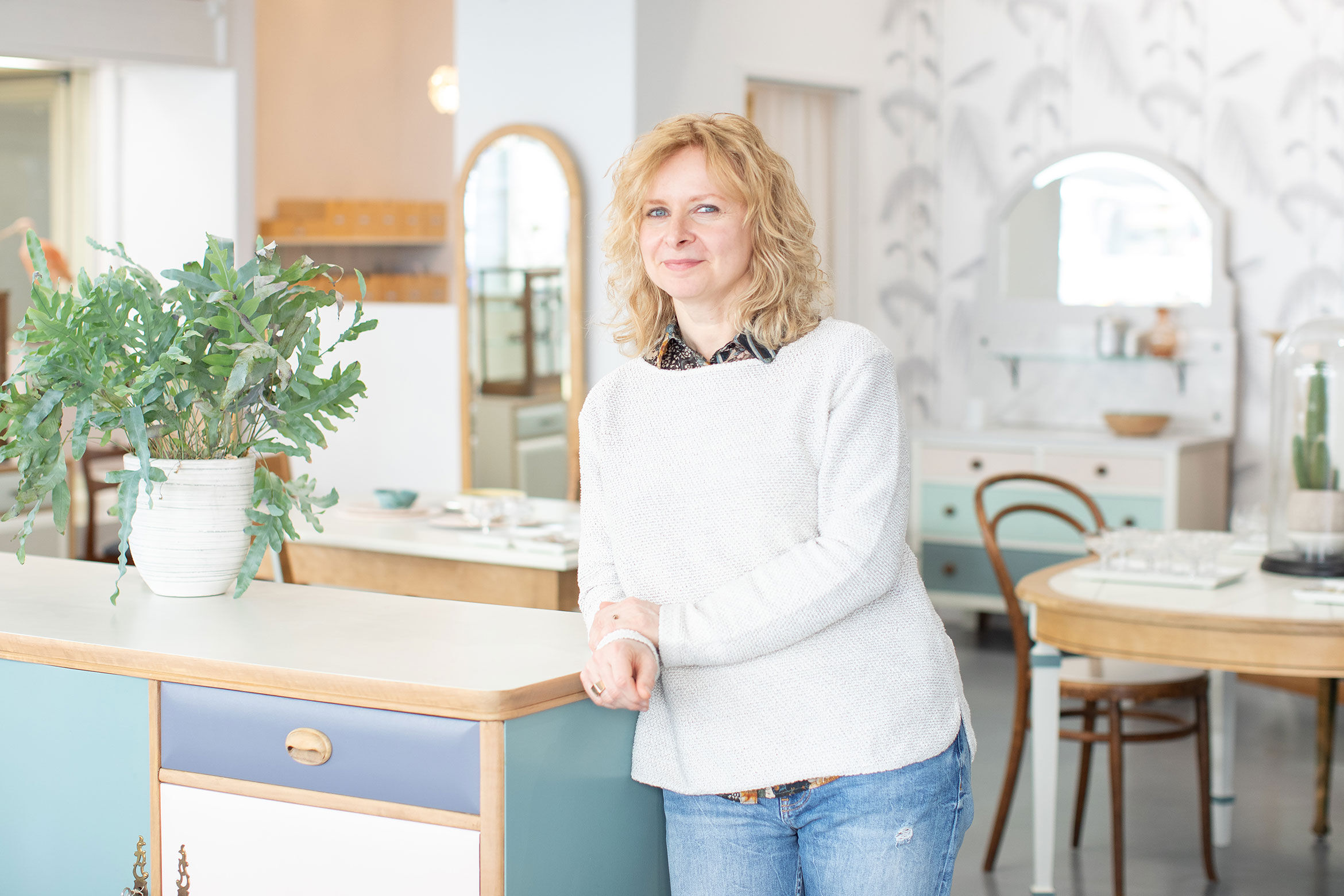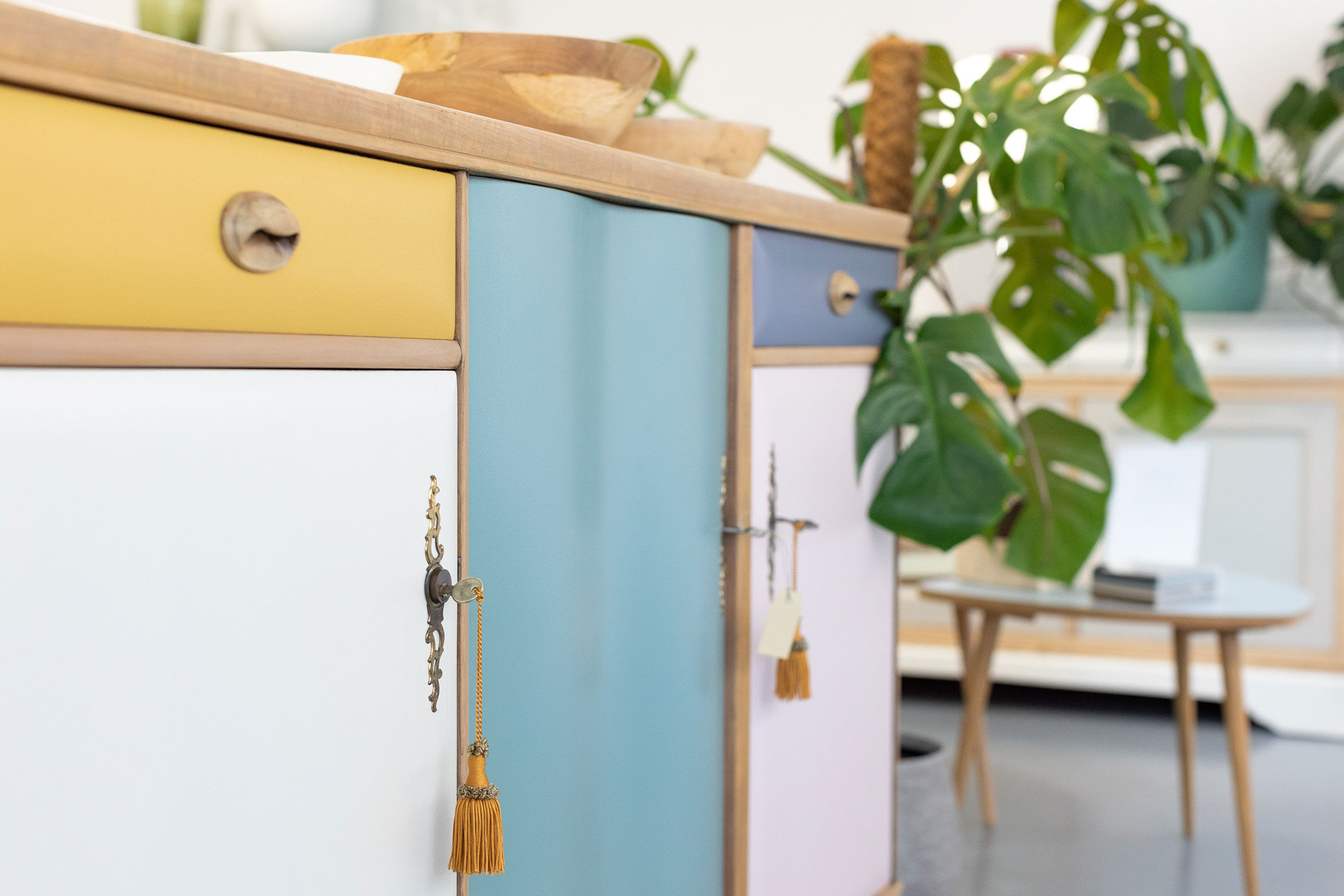 Many customers simply drop in to the light and airy shop. 'Some fall instantly in love with a piece.' Like the woman who spent years searching for the perfect cupboard, only to find it at Wow Props. 'She wept with joy, and I found myself welling up too!' says Andrea.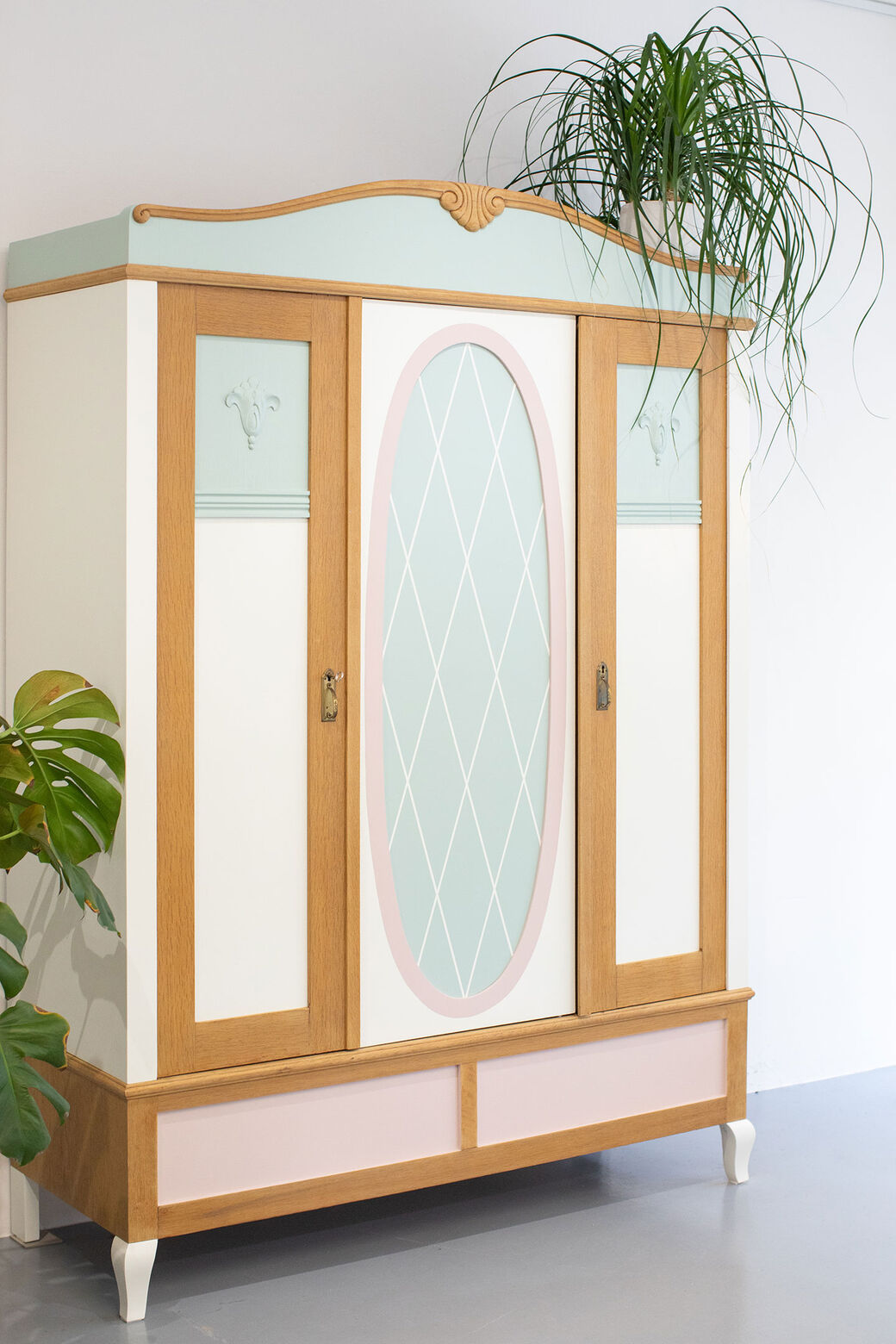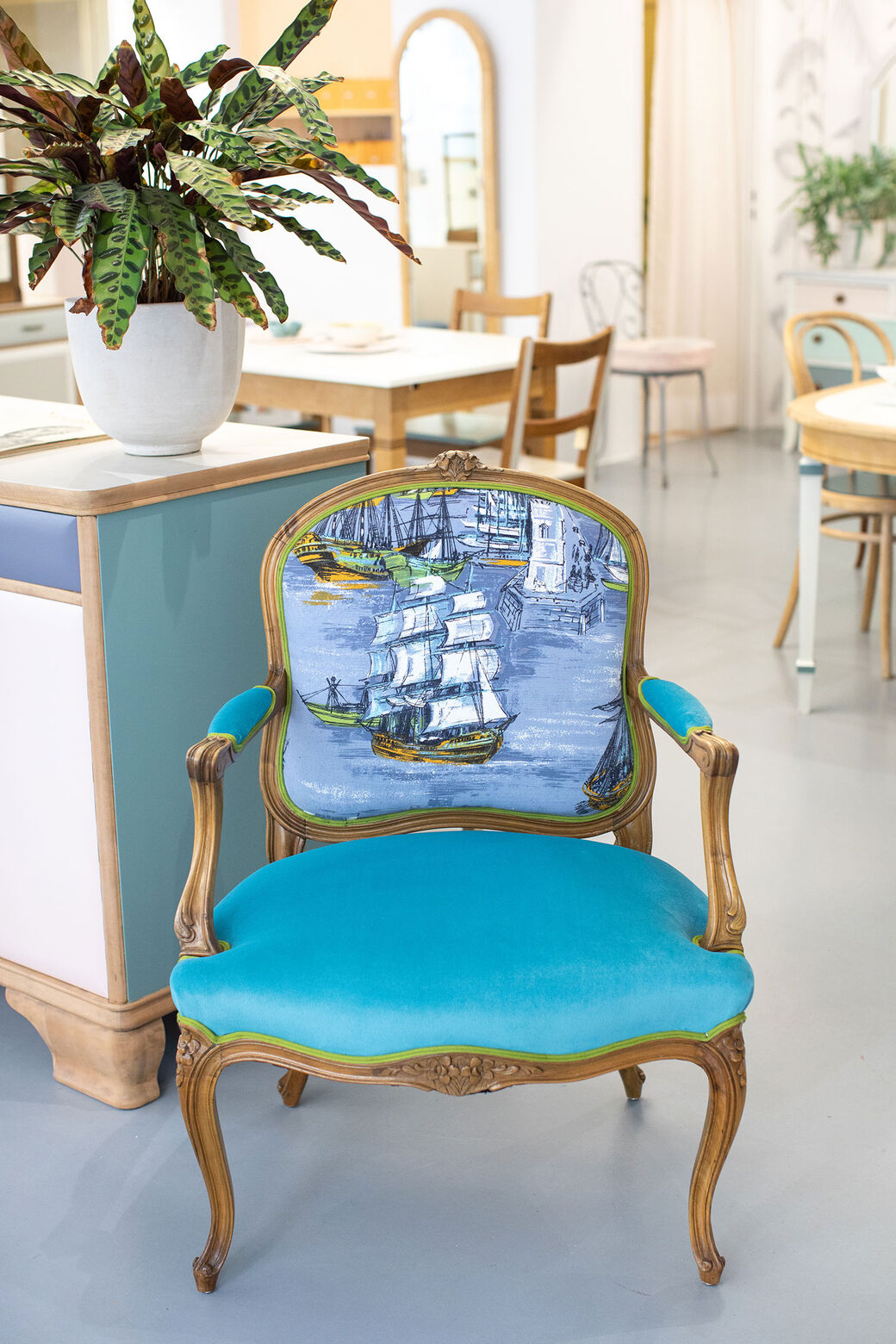 Andrea is regularly asked to create heirlooms.
She says her customers are all very different, ranging from widows on the hunt for a particular item for their retirement flat to young adults who dislike mass-produced goods and are seeking a more sustainable lifestyle. Sometimes people even buy back furniture that they have given to Andrea as a gift: 'When they see the finished item, they can't bear to part with it,' laughs Andrea. She is regularly asked to create heirlooms: 'Probably no one would want them any more it if weren't for my update.'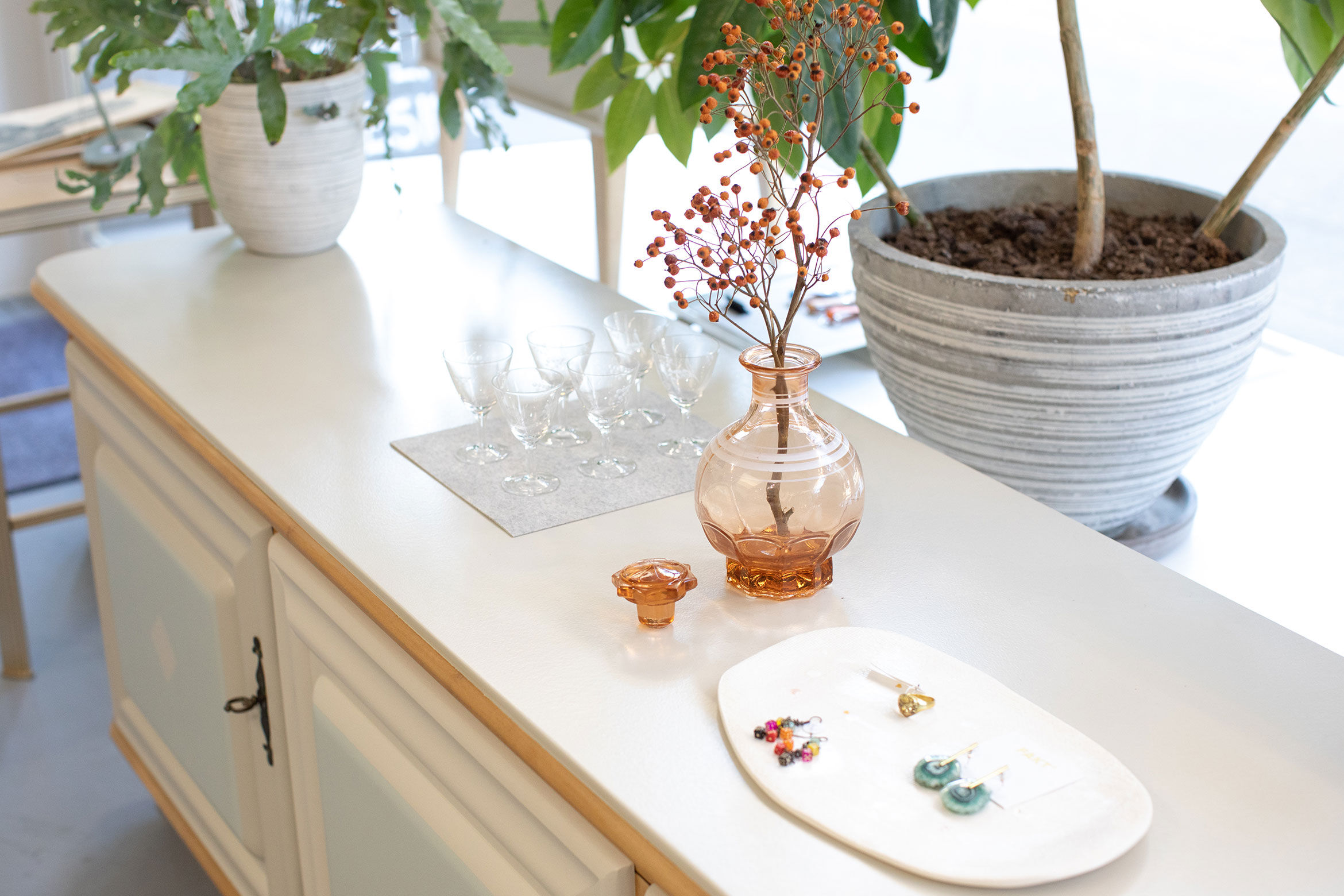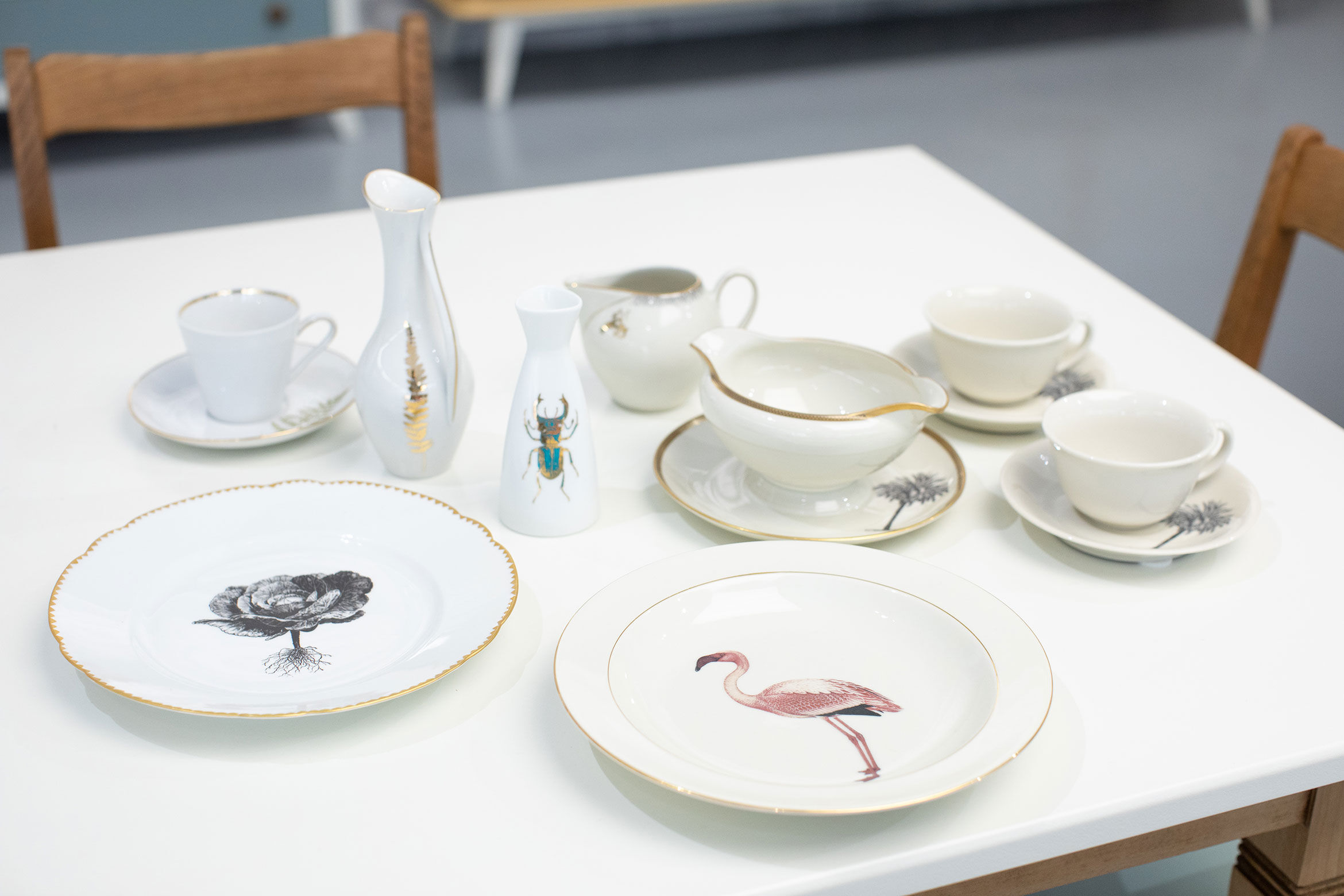 The most popular items are cupboards and chests of drawers: 'People always need storage space.' The size of the furniture depends on the size of their homes – people who live in small apartments like mini tables, while loft residents opt for deep sideboards.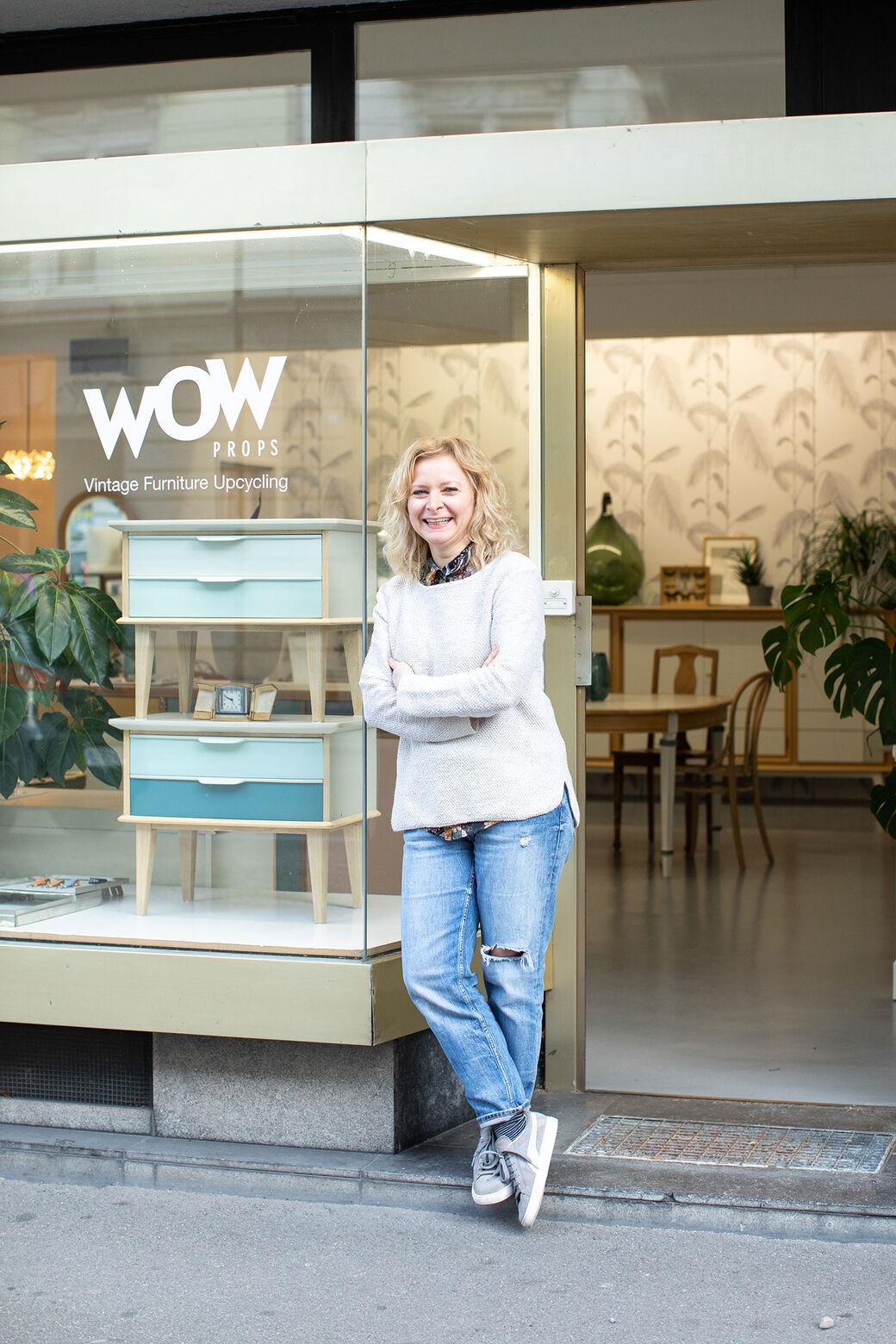 The Wow Props assortment is rounded off with a few local labels, including ceramics from Stadtrand, also an upcycling business. Andrea creates her own designs to print on vintage tableware. And an elderly neighbour is always popping into Wow Props with things she has picked up at flea markets over the years. She can't go any more for health reasons, so she gives her finds to Wow Props, where they look wonderful displayed on the vintage furniture.
Address
Wow Props
Kalkbreitestrasse 10
8003 Zurich
+41 44 461 21 20
Website
Opening hours
Wednesday to Friday, 1 pm – 7 pm
Saturday, 11 am – 6 pm
View posts by interests, or use the proximity search and additional filters.
Try it out
.
Save posts as favourites – simply click on the heart symbol in the upper right corner of the post.