Devi Deli
Denise Bernold and Karin Schenk's delicatessen sells vegan duck meat and parmesan made from nuts.
Two women take a trip to Stockholm – and fall in love with a delicatessen. Denise Bernold and Karin Schenk immediately knew that they wanted to run a place just like this. When they got home, they put their idea into practice, but with a twist. Devi Deli is no conventional delicatessen – the Wiedikon store is 100% vegan.
The idea came to them in the middle of Stockholm. At that time, Denise Bernold and Karin Schenk were not vegans and had never worked in the retail trade. They were simply on holiday – in Sweden, because they love Sweden. One day when they were in the south of the country, they went into a delicatessen. That's when it happened.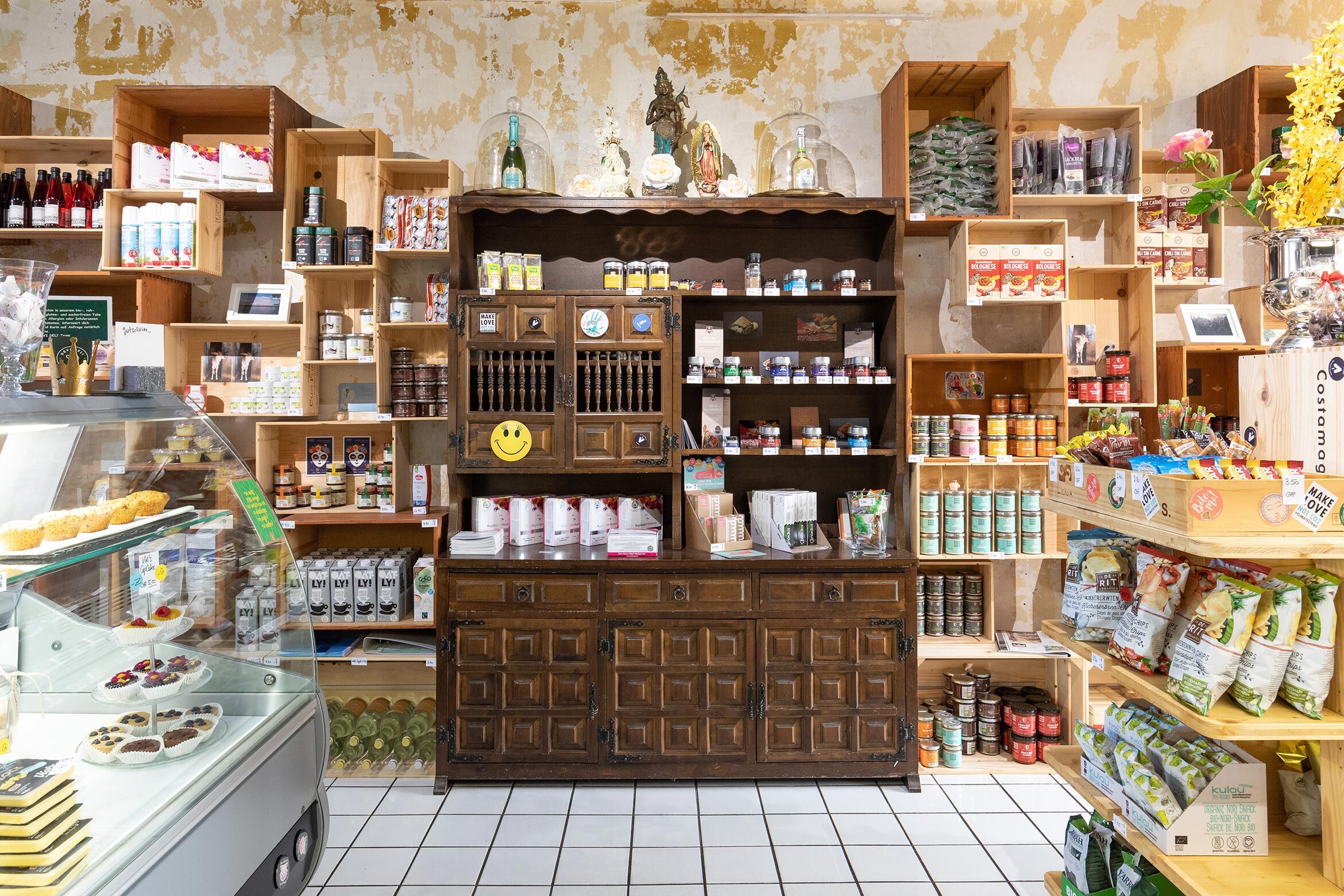 They decided it would be the city's first 100% vegan delicatessen.
'The atmosphere was electric,' says Denise. 'It was so warm and friendly, everyone was chatting, it was really lively.' Once they got back from their holiday, the two women went back to their jobs at the city council. It was only after another break that they decided to take the plunge. Denise and Karin went on a fasting retreat and learned more about veganism. 'We decided to make the change. It was like flipping a switch,' says Karin. This was before 2014, a time when veganism attracted little attention in Switzerland.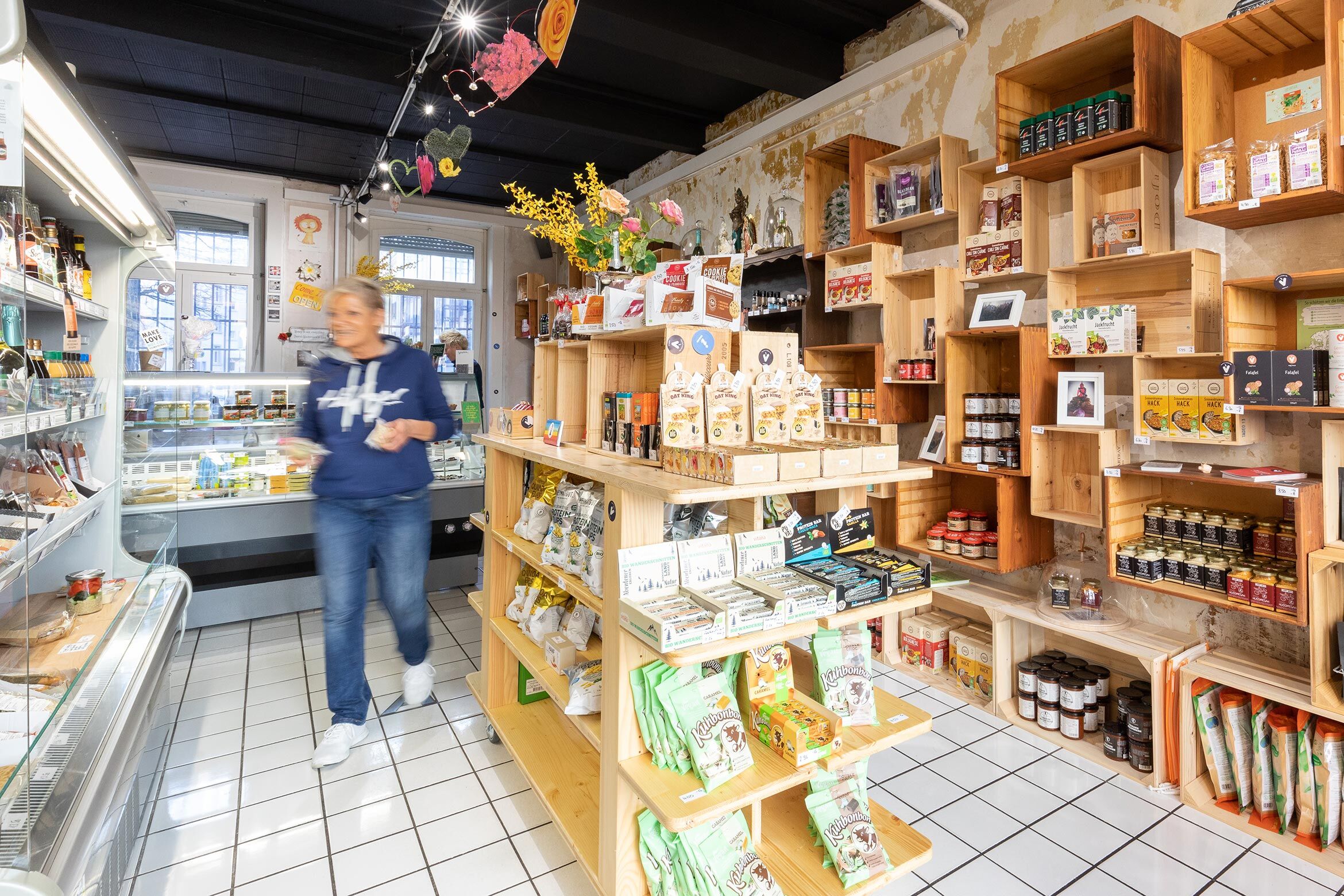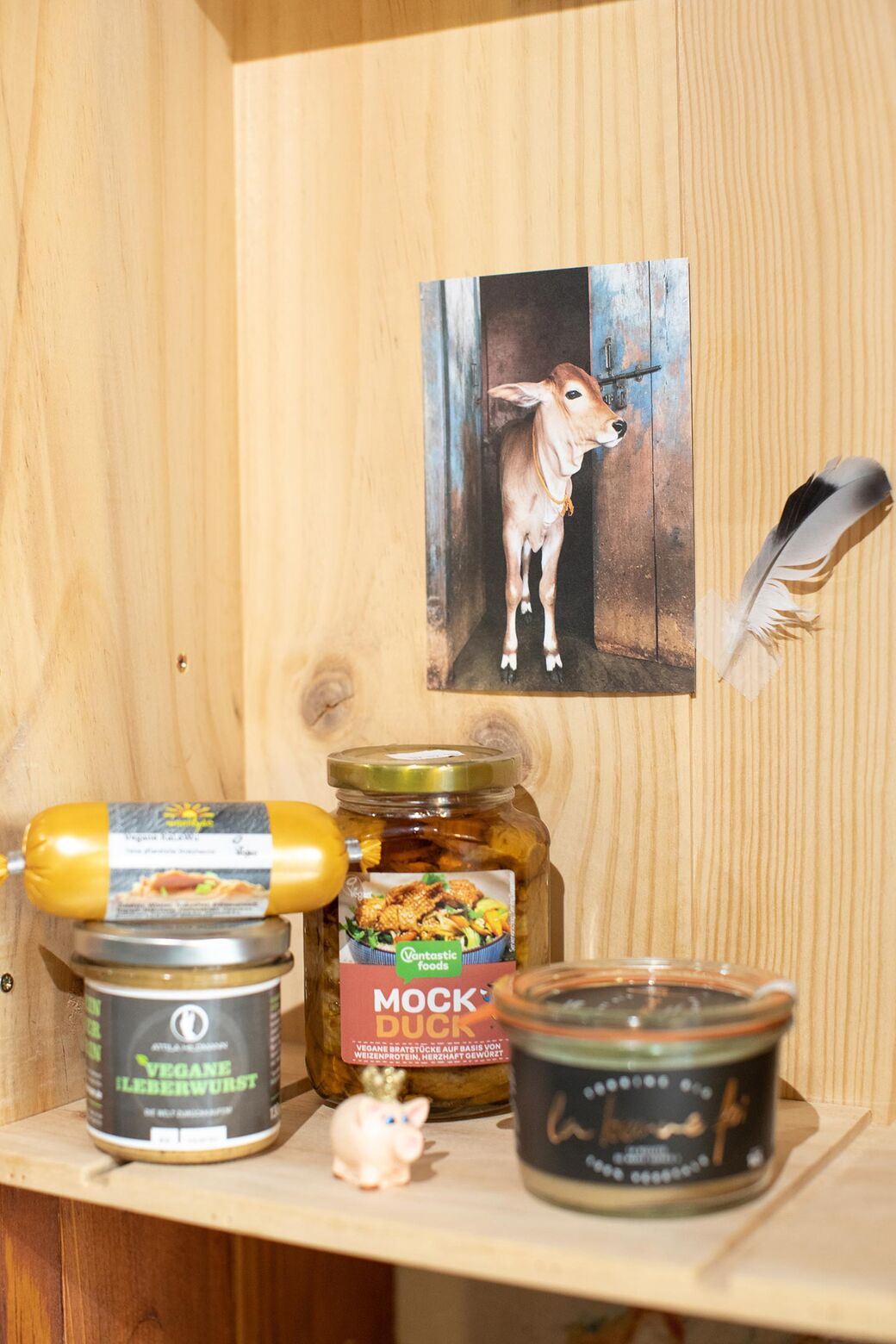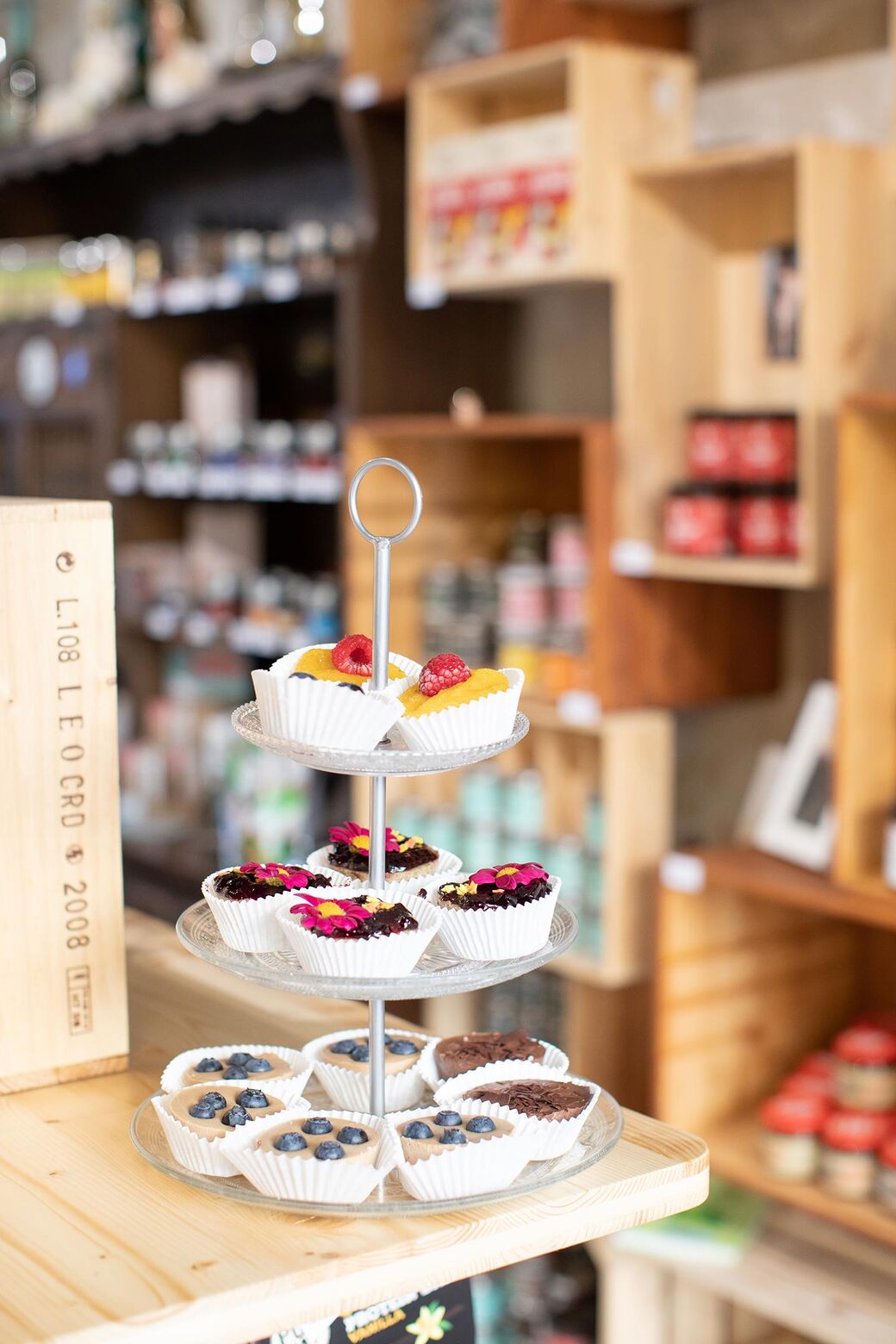 Denise is now retired and can usually be found behind the counter.
The pair became regular customers of Eva's Apples, the only vegan shop in Zurich at that time. They loved their new lifestyle and felt they had more energy than ever before. But they had never forgotten the Swedish delicatessen. A few years later, when a retail space became available at Lochergut, Denise and Karin jumped in with both feet. They decided it would be the city's first 100% vegan delicatessen, a place for people to come together, just like the Swedish model.
They bought the 50-square-metre shop at the end of 2018 and kitted it out with wooden shelves, which they filled with fine plant-based food. Devi Deli was born. In the middle of the shop, a Hindu goddess presides over the beautiful food displays.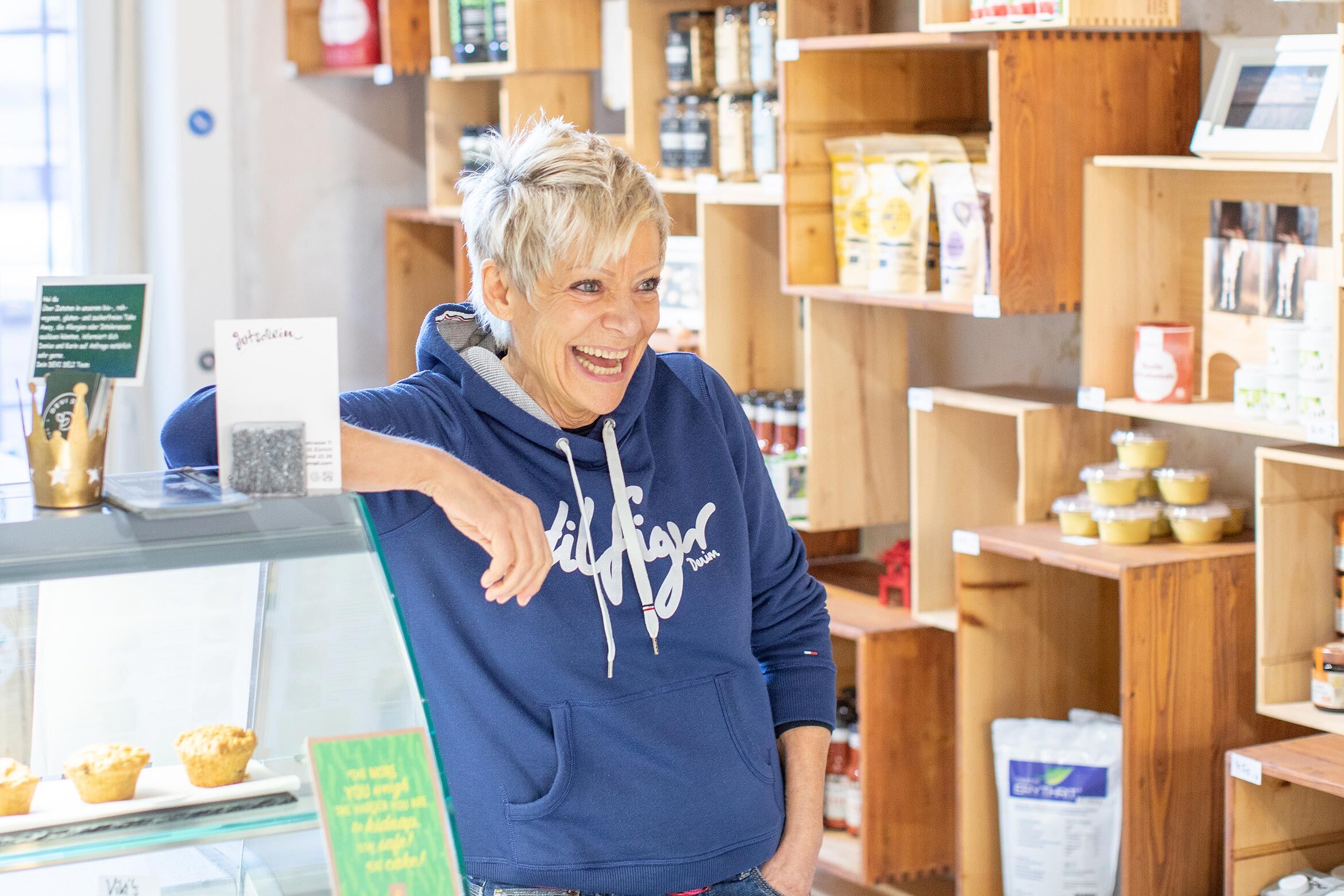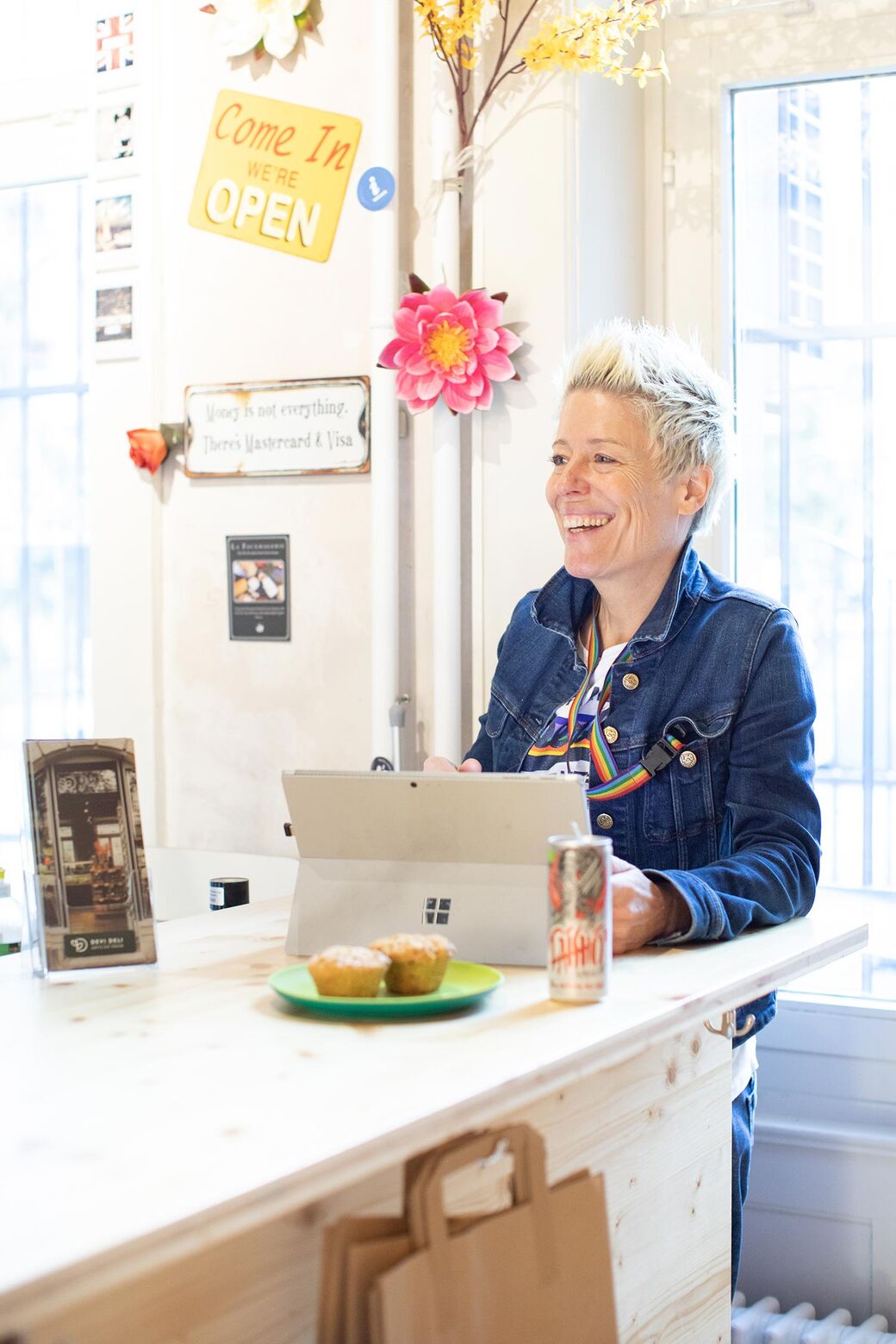 Although she still works for the city council, Karin looks after Devi Deli's back office and social media. Denise is now retired and can usually be found behind the counter: 'I adore our customers,' she says. She also adores the food that she sells, from the vegan duck meat to the sugar-free cupcakes and homemade confectionery. When you hear her talk about nut parmesan and cashew cheese, it's hard to imagine she ever worked anywhere but a vegan deli.
'I adore our customers.'
Denise Bernold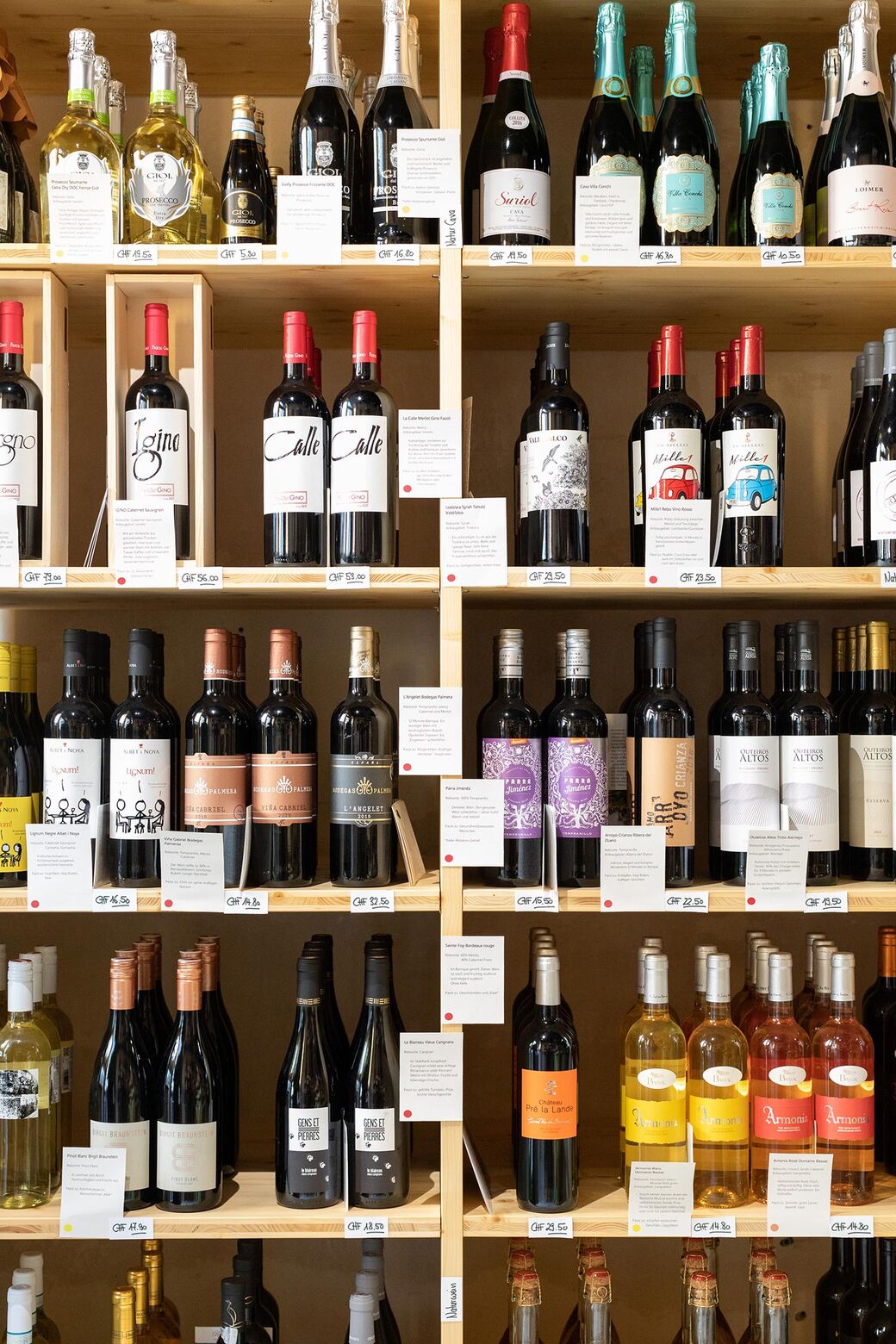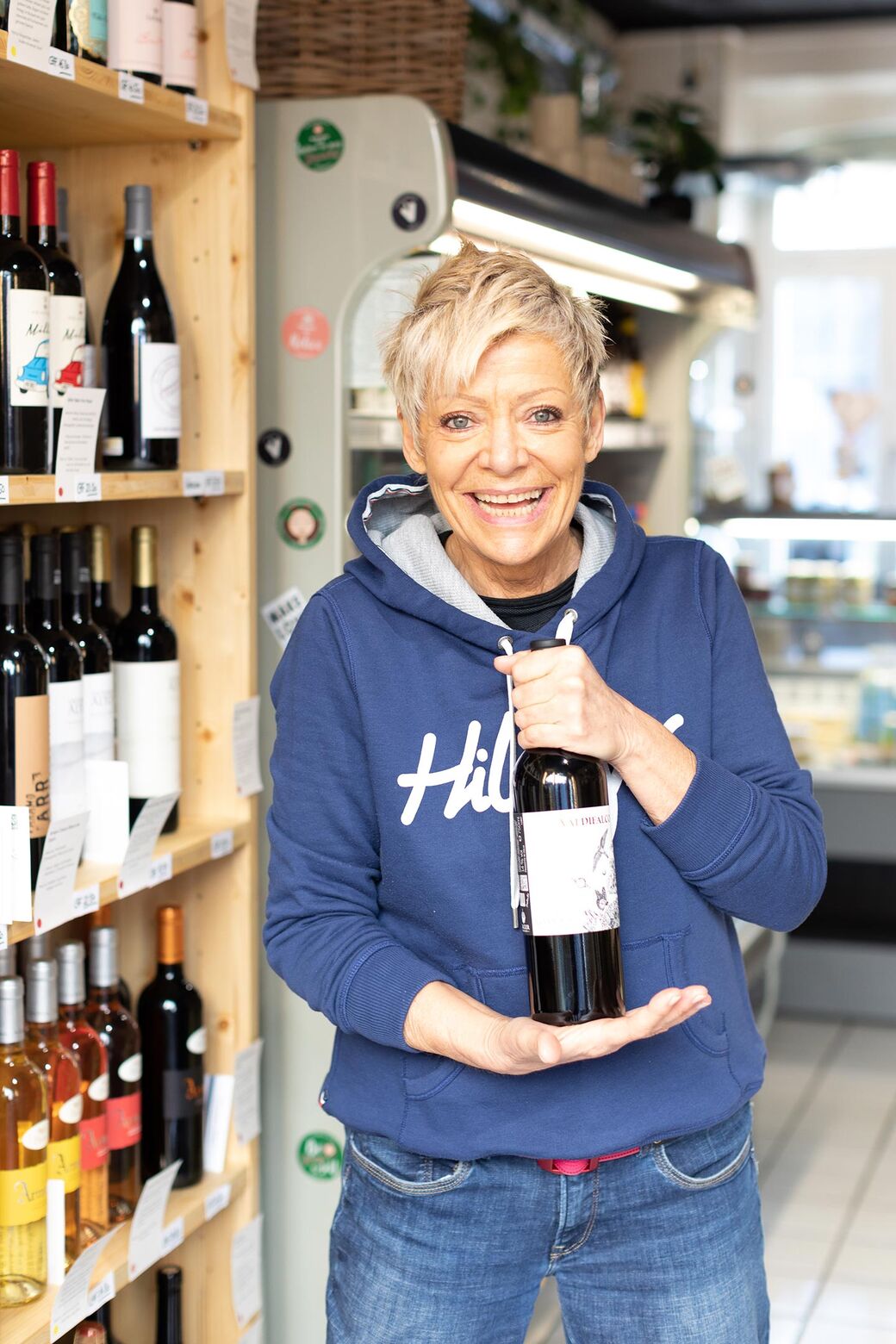 Ask Karin and Denise what has changed since opening the shop and the answer is 'us'. Of course, it was a steep learning curve for two people who had never run a shop before – handling deliveries, making cakes, repairing appliances. Denise laughs: 'There's something new every day.' It sounds like quite an adventure. An adventure without animal products.
Address
Devi Deli
Bertastrasse 11
8003 Zurich
+41 43 548 23 26
Website
Opening hours
Tuesday to Friday, 11 am – 7 pm
Saturday, 11 am – 5 pm
View posts by interests, or use the proximity search and additional filters.
Try it out
.
Save posts as favourites – simply click on the heart symbol in the upper right corner of the post.