Stadtstube
Shiran Marc Steiner knows the stories behind the furniture he sells in his shop in district 3.
Shiran Marc Steiner first discovered his love of old furniture in a junk shop. Today he sells high-quality, restored design classics at the Stadtstube. And sometimes he takes a few risks to get his hands on the best pieces.
It soon becomes obvious that Shiran Marc Steiner is someone who likes to roll up his sleeves and get stuck in. His passion shines through when he is talking to customers about his furniture and home accessories. He worked hard on renovating the basement in the Stadtstube so that he has room to display even more pieces. 'I'm not afraid of getting my hands dirty,' he says.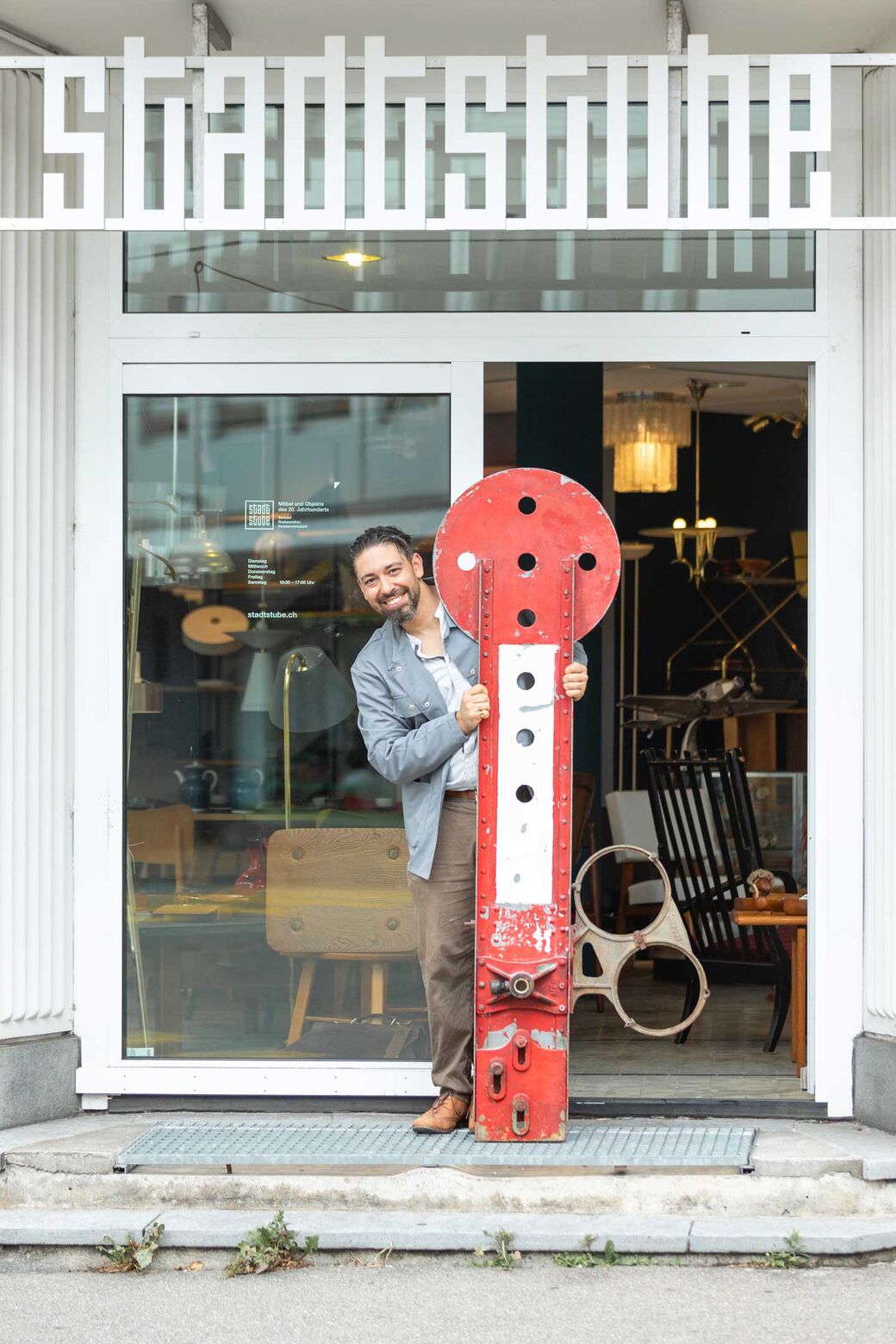 The fact that he now spends his time tracking down, restoring and selling rare pieces from Switzerland and around the world is down to chance. Shiran Marc originally studied history, linguistics and computer linguistics. 'When I had to furnish my first apartment, I was more or less broke,' he says. A friend recommended going to the junk shop around the corner, where beds, tables and lamps were on sale for just five francs. 'It was at the junk shop that I fell in love with this kind of treasure hunt.'
The products on sale reflect Shiran Marc's personal taste.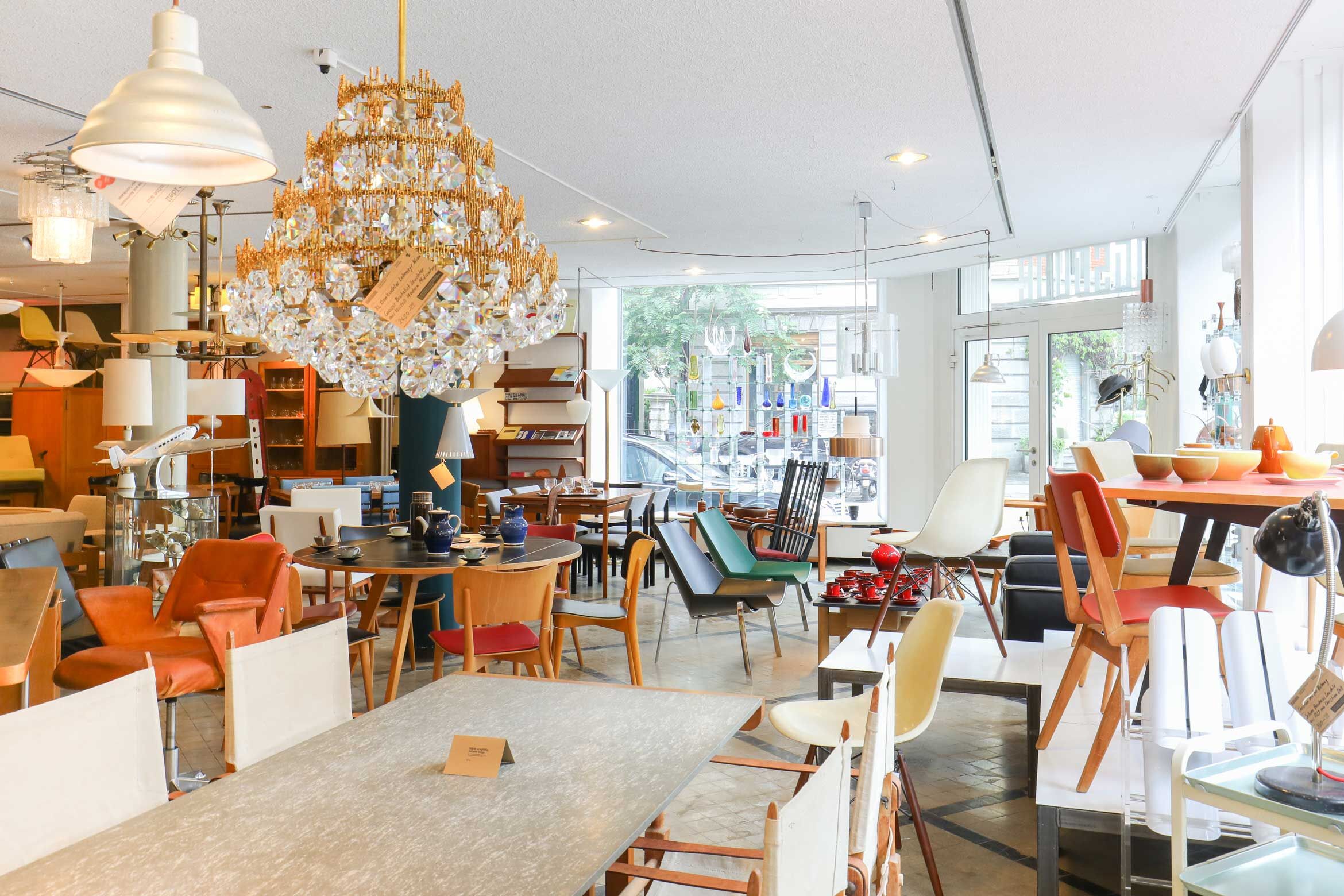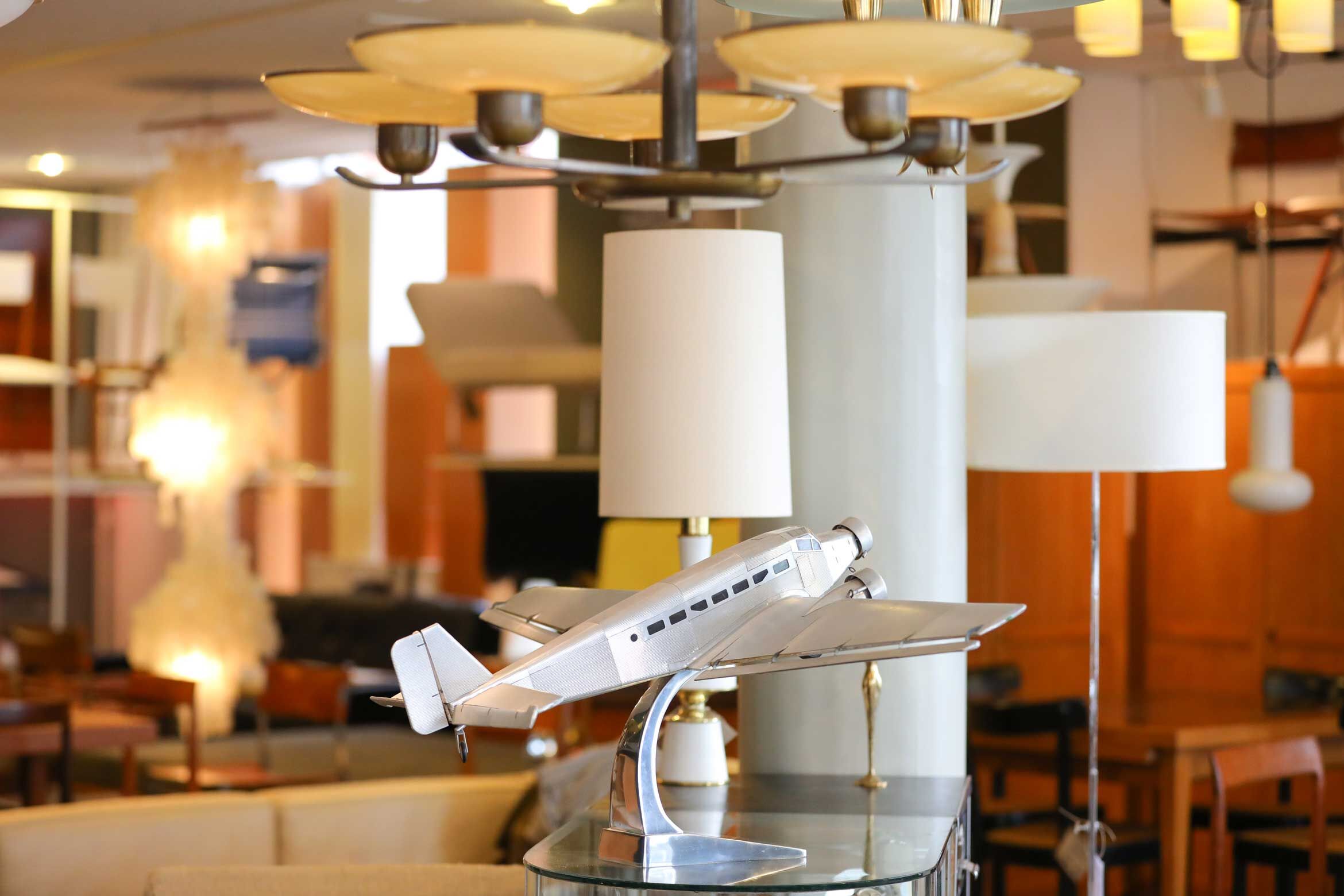 So Shiran Marc began buying and selling furniture and design objects on the internet. In 2014, he opened his first 'Stadtstube' in Wiedikon: 'It was a small, inconspicuous shop and people only came in if they knew it was there,' he recalls.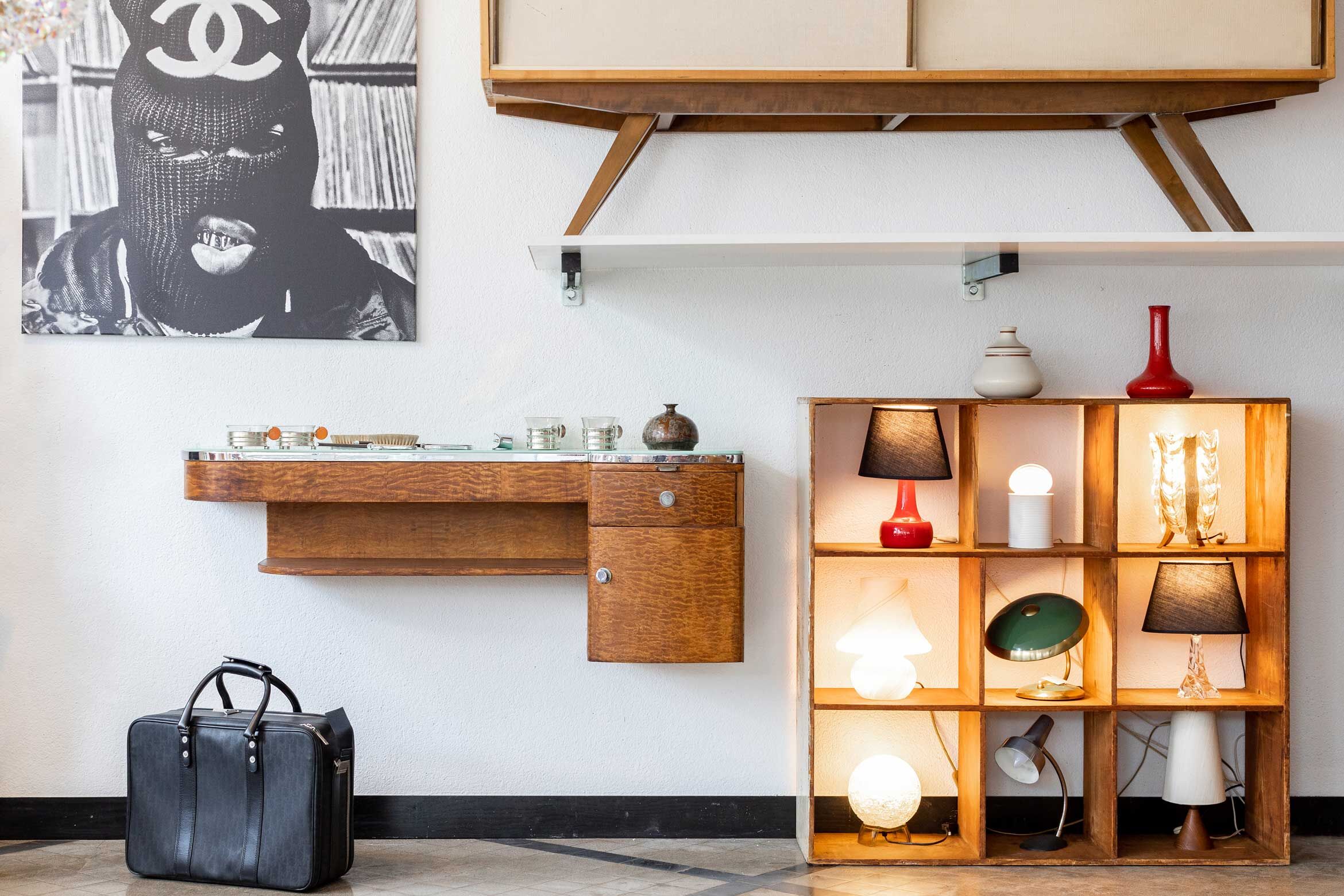 Today, his Stadtstube has a more prominent location on the corner of Kalkbreitestrasse and Zentralstrasse. Behind the store's large windows stands Shiran Marc's impressive collection of primarily mid-century furniture. Passers-by can't resist taking a peek into the 'Stube'.
Most of the furniture at the Stadtstube dates from 1930 to 1965 and is mainly of Swiss origin. 'It reflects my personal taste and love of the unconventional,' says Shiran Marc. 'That's why I'm so passionate about it.' Does his home look similar to his shop? 'Yes. My wife has had to get used to it over the years. I'm so done with Ikea furniture,' he says with a laugh.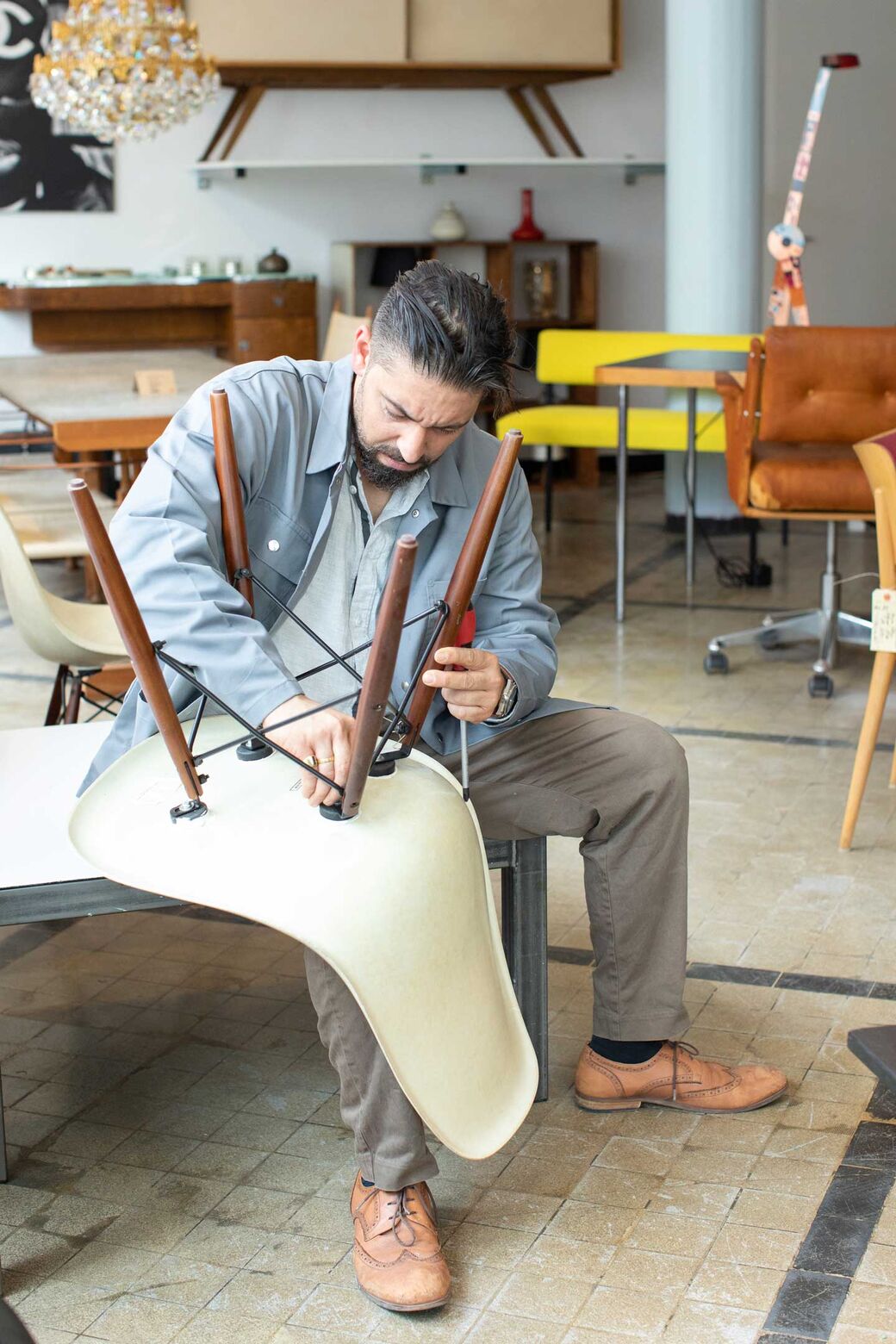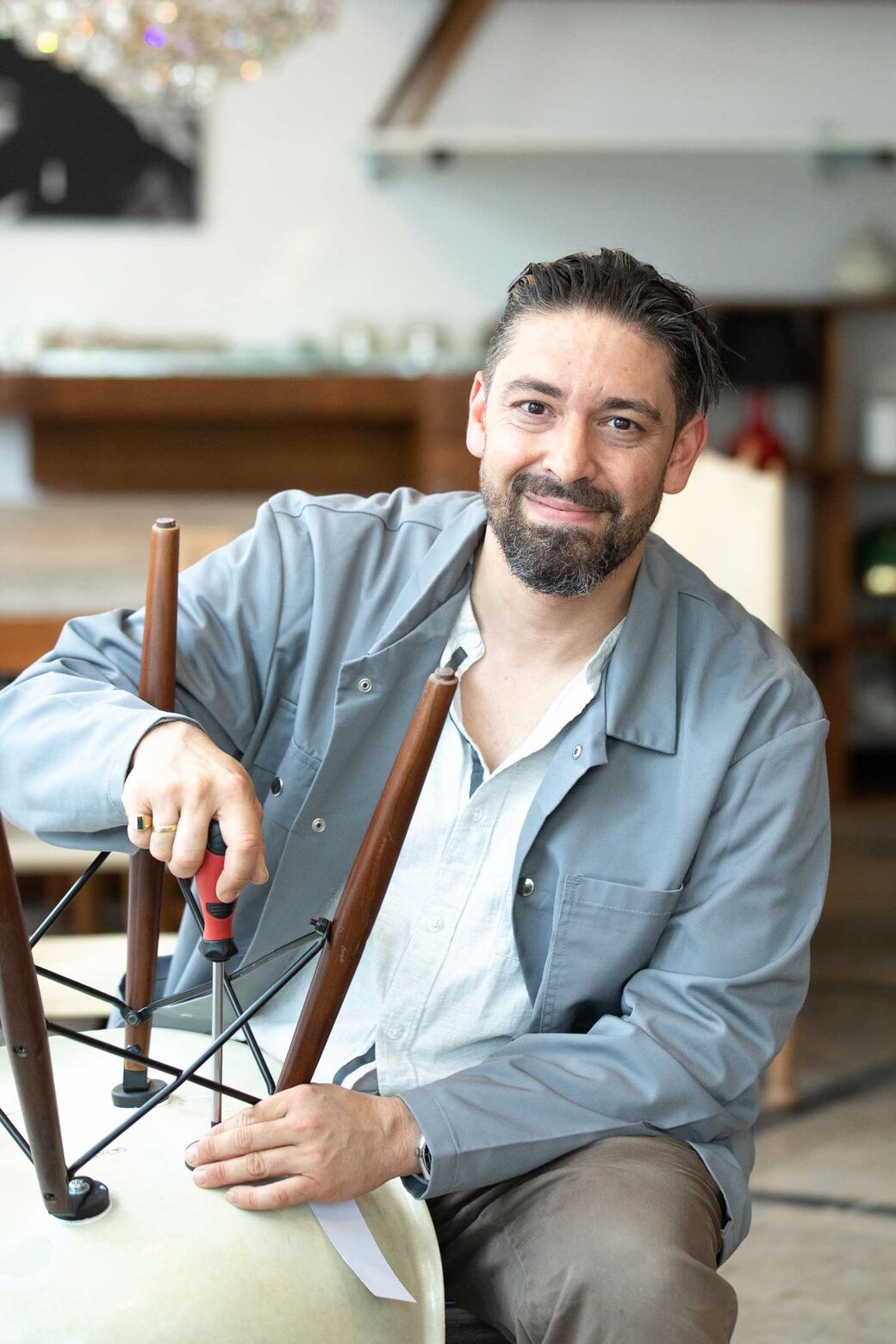 'I love talking to people and learning more about them.'
Shiran Marc Steiner
Shiran Marc's hunt for the perfect piece has led him to some strange places. He was once invited to remove all the furniture from a large, abandoned property. 'One of the family had literally barricaded themselves in there for the last few years. He collected furniture, but mainly weapons,' says Shiran Marc. He had to crawl under fences and through metre-high thorn bushes. 'Because of all the guns and ammunition in the house, I sent in a friend who collects militaria.' Shiran Marc only went in when it was safe: 'It was crazy.'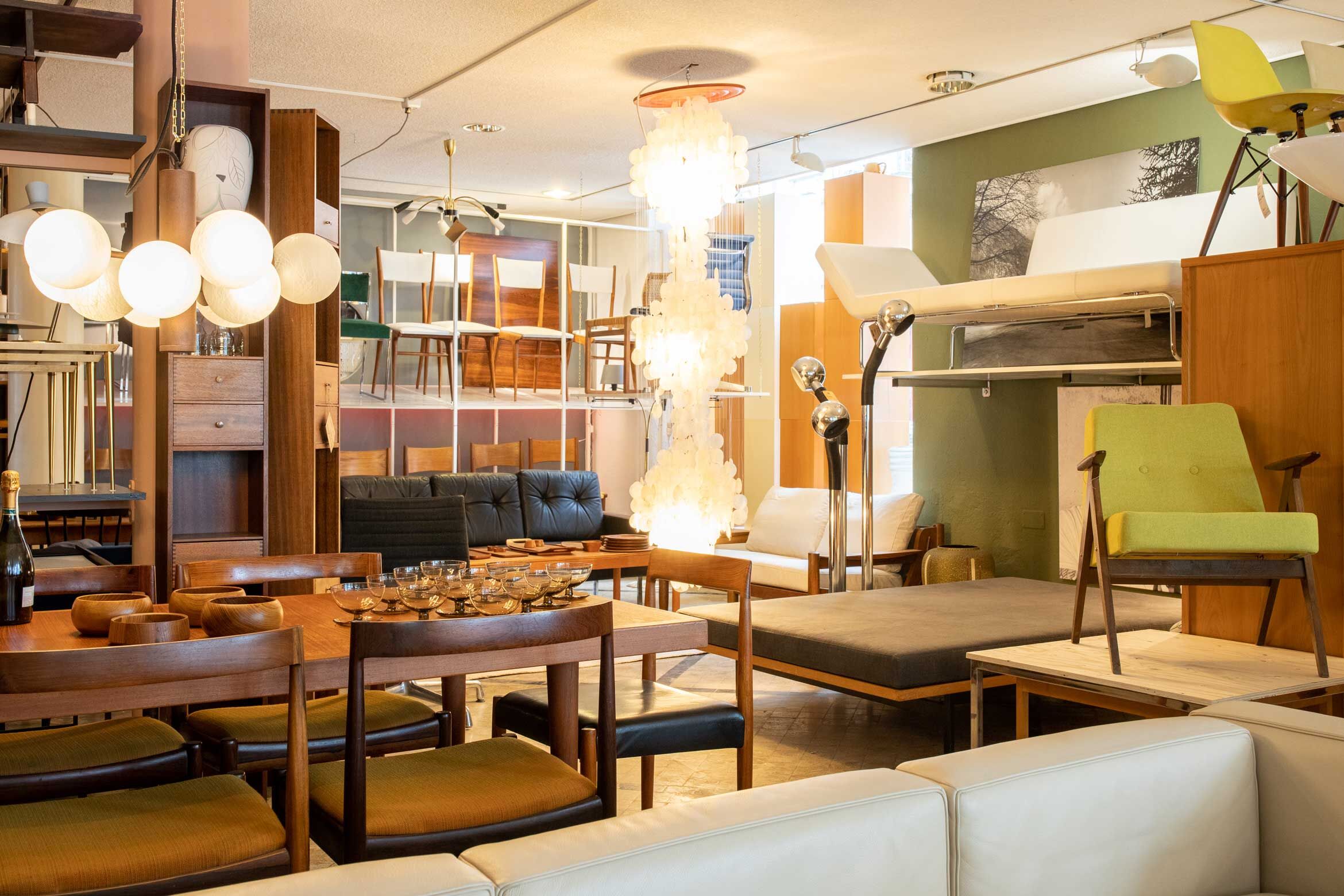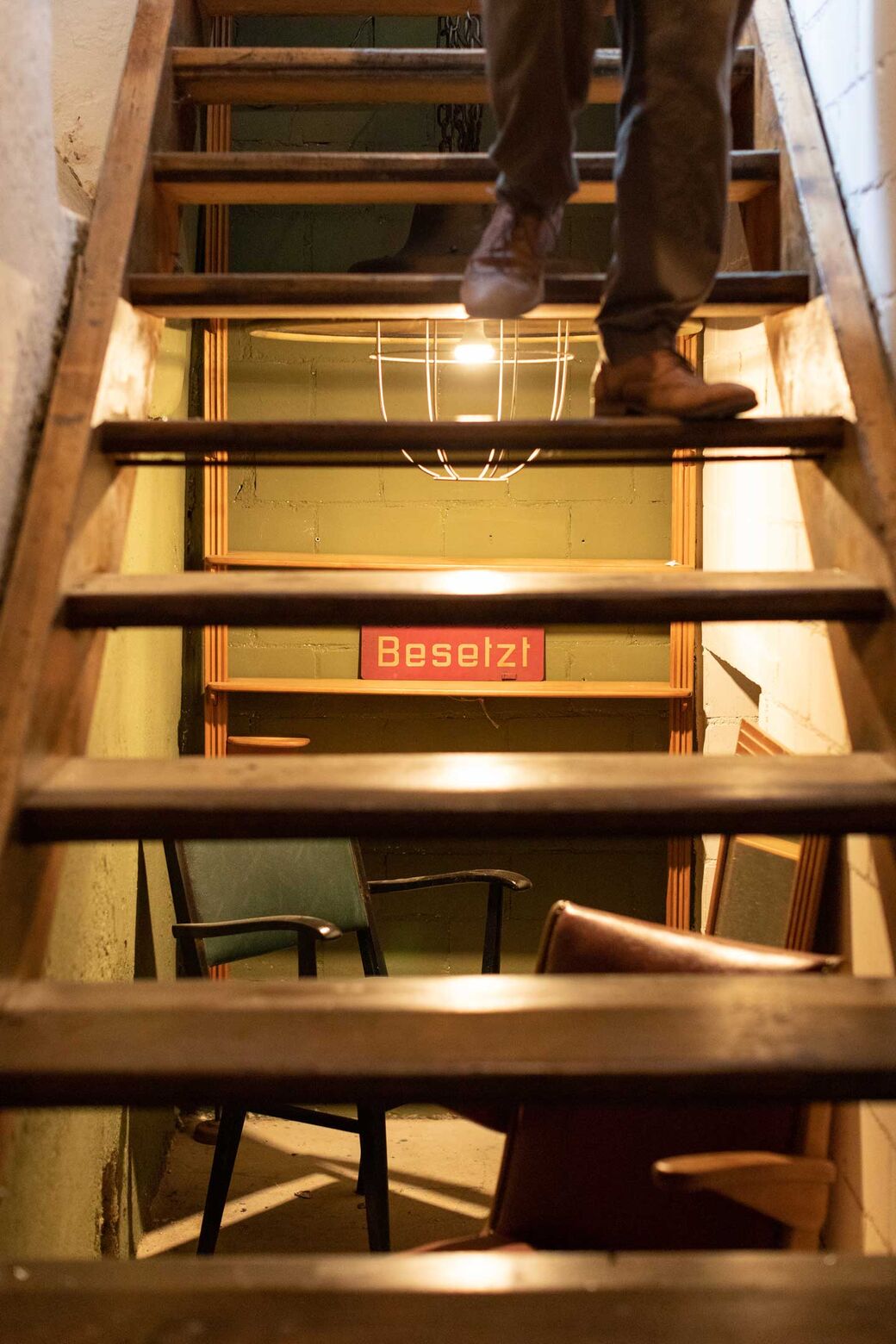 He feels he has learned a great deal from his work with furniture, and particularly from the people and stories behind it. 'I meet so many different types of people,' he says. 'Furniture removers, flea market traders, janitors and people who are happy to spend tens of thousands of francs on a single item.' Simplistic stereotypes soon begin to break down. 'I love talking to people and learning more about them.'
Shiran Marc can instantly spot a fake.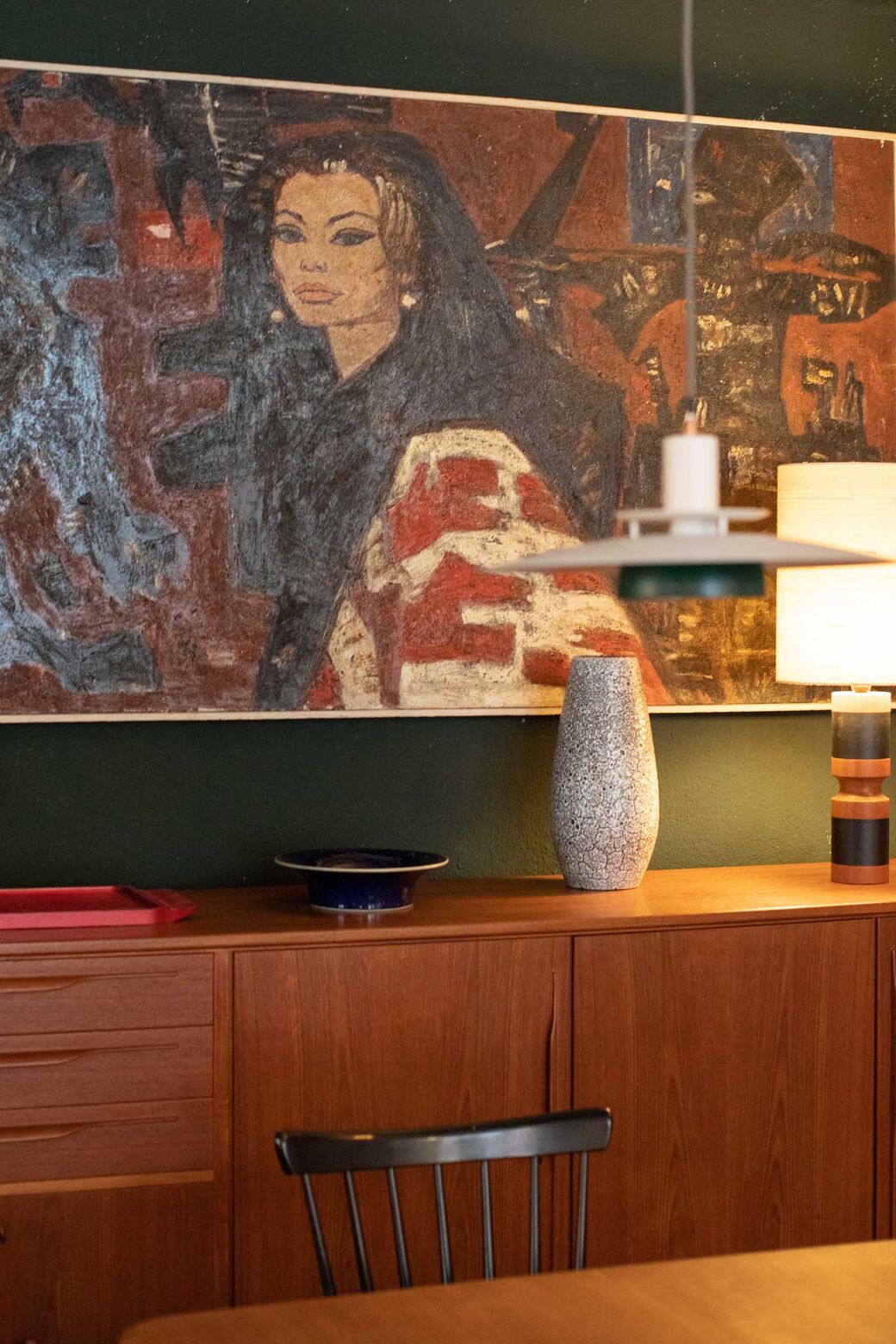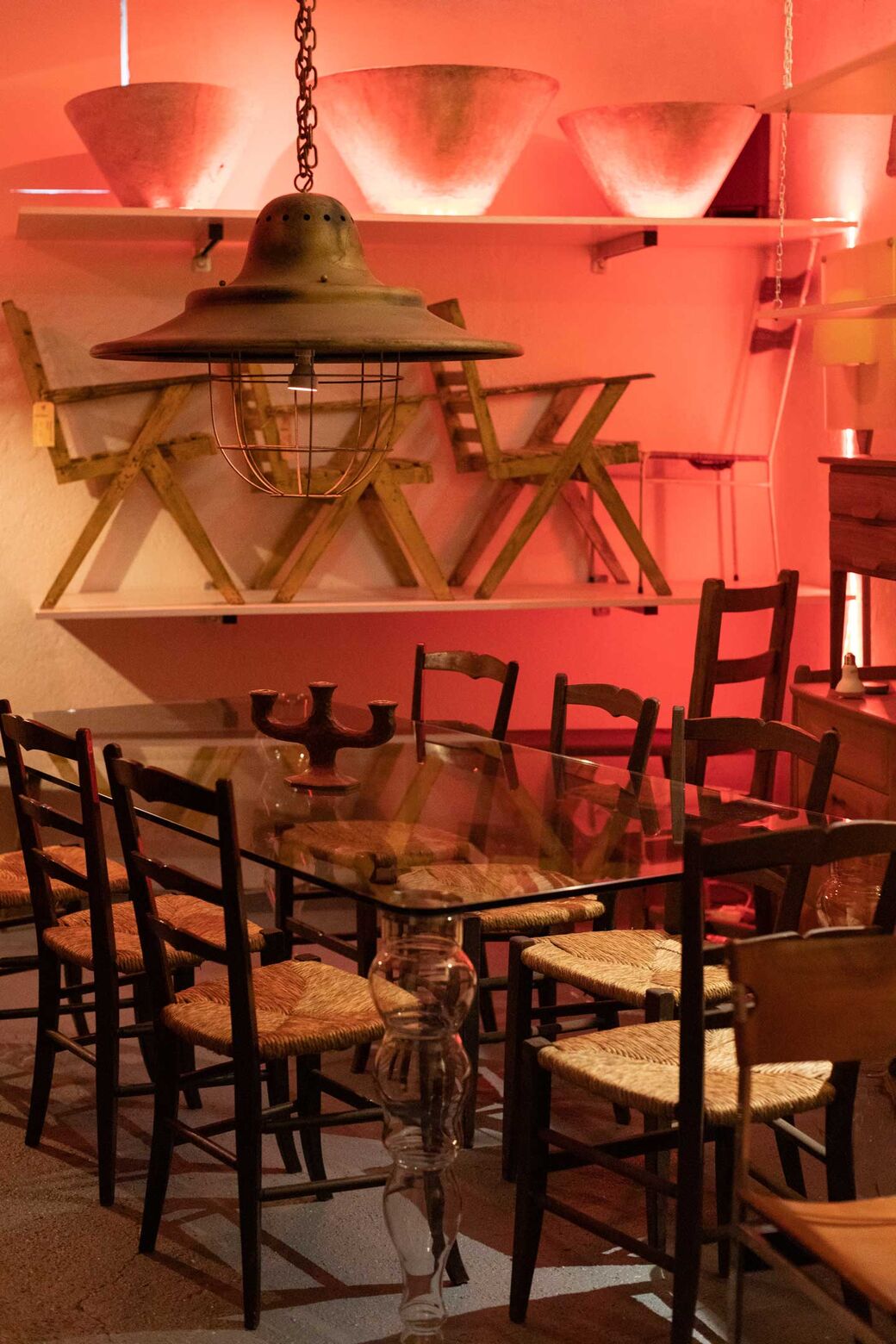 For Shiran Marc, the key is having a large network: 'I've built it up over the years.' But nowadays it's his own expertise that is often in demand. For example, a few years ago he was asked to check the authenticity of a chair. A collector had bought it for a small fortune, thinking it was the work of the designer Carlo Bugatti. 'A quick glance was enough to tell me the chair was a fake,' says Shiran Marc. 'There was no natural ageing, no sign of wear on the sides, no real story behind the piece.'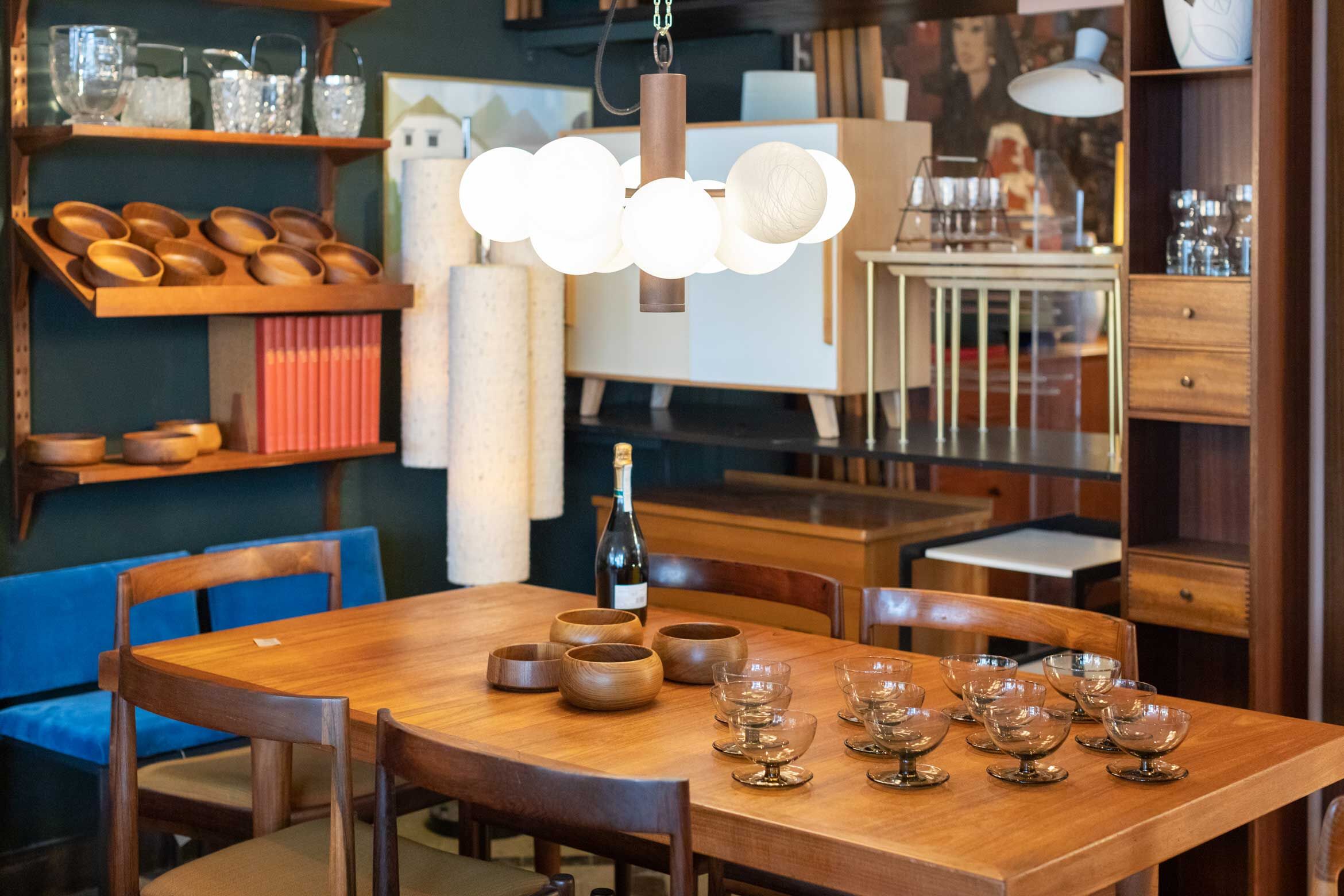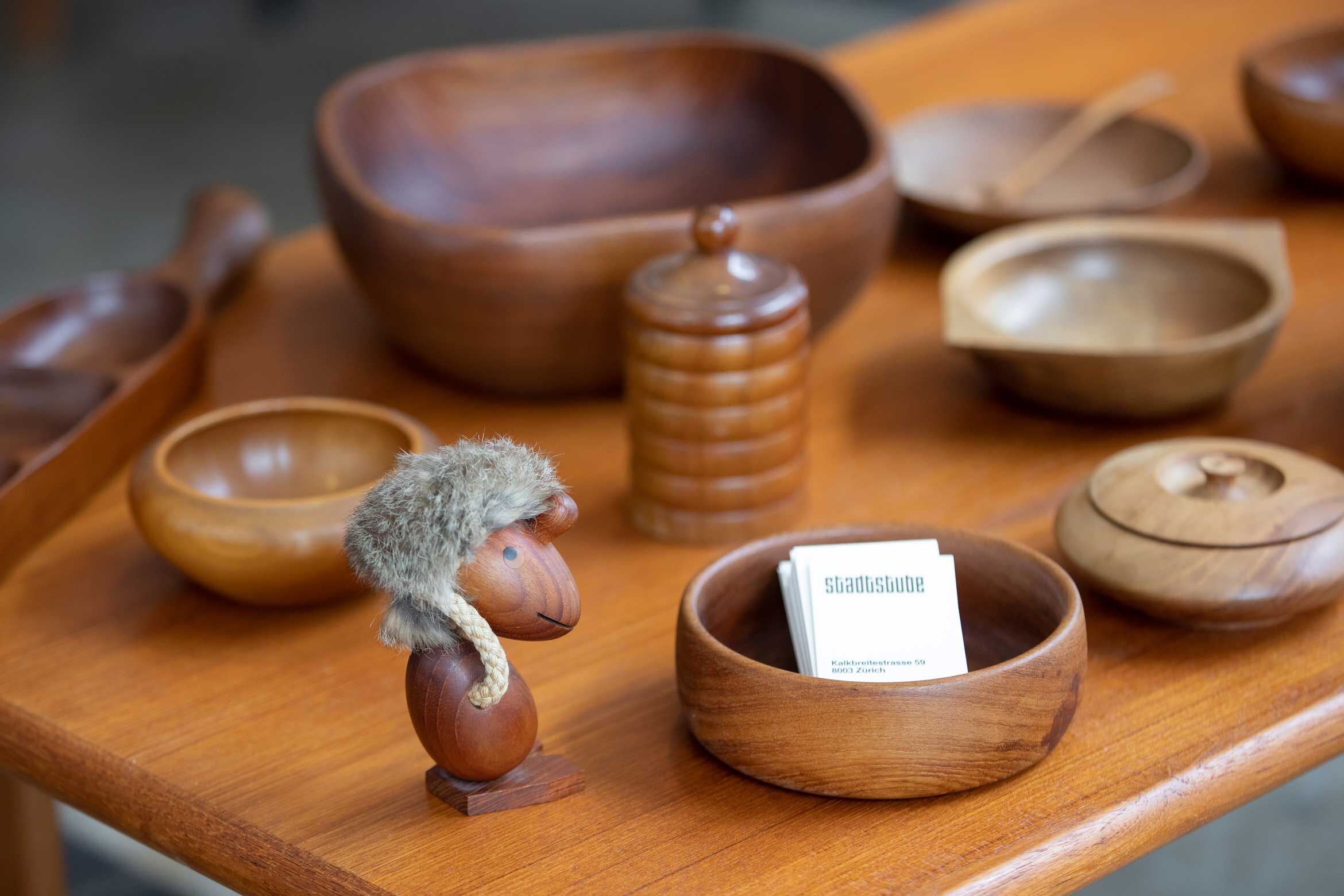 In future, Shiran Marc is considering doing restoration work directly in people's homes, such as kitchens and larger pieces of furniture. 'It's simply better for the environment if you repair old things properly rather than replacing them.' Profit has never been Shiran Marc's main focus. 'I'll never get rich from my work, and I'd probably be much better off with a normal 9-to-5 job.' But his Stadtstube allows him to pursue his passion. 'That's what matters.'
Address
Stadtstube
Kalkbreitestrasse 59
8003 Zurich
Website
+41 76 565 41 82
Opening hours
Tuesday to Thursday, 1:30 pm – 7 pm
Friday, 12 noon – 3 pm
Saturday, 10:30 am – 5 pm
View posts by interests, or use the proximity search and additional filters.
Try it out
.
Save posts as favourites – simply click on the heart symbol in the upper right corner of the post.