Fabrikat
Since it opened in 2014, Fabrikat has sold all the items you would expect to find in a normal stationery shop – only more beautiful. Store manager Franziska Browar calls her products 'Working Goods'.
When something catches your eye at Fabrikat you don't simply grab it off the shelf. Customers here appreciate beauty, so they pick it up carefully and hold it reverently like a precious object. That's because Fabrikat only sells truly exquisite items – and manager Franziska Browar can tell you the story behind all of them.
Designer Donovan Gregory used to have his studio in a basement on Militärstrasse. Later on, he co-founded the Designers' Club and opened a gallery on the ground floor. And when the adjacent shop premises became vacant in 2014, this marked the beginning of Fabrikat.
The dream of opening a shop selling exquisite, premium office supplies began with a pair of scissors. Gregory and his wife Regina, who is now the owner of Fabrikat, loved the design of the scissors so much that they tracked down the manufacturer in Sheffield.
When you step inside Fabrikat, it also feels like going back 100 years.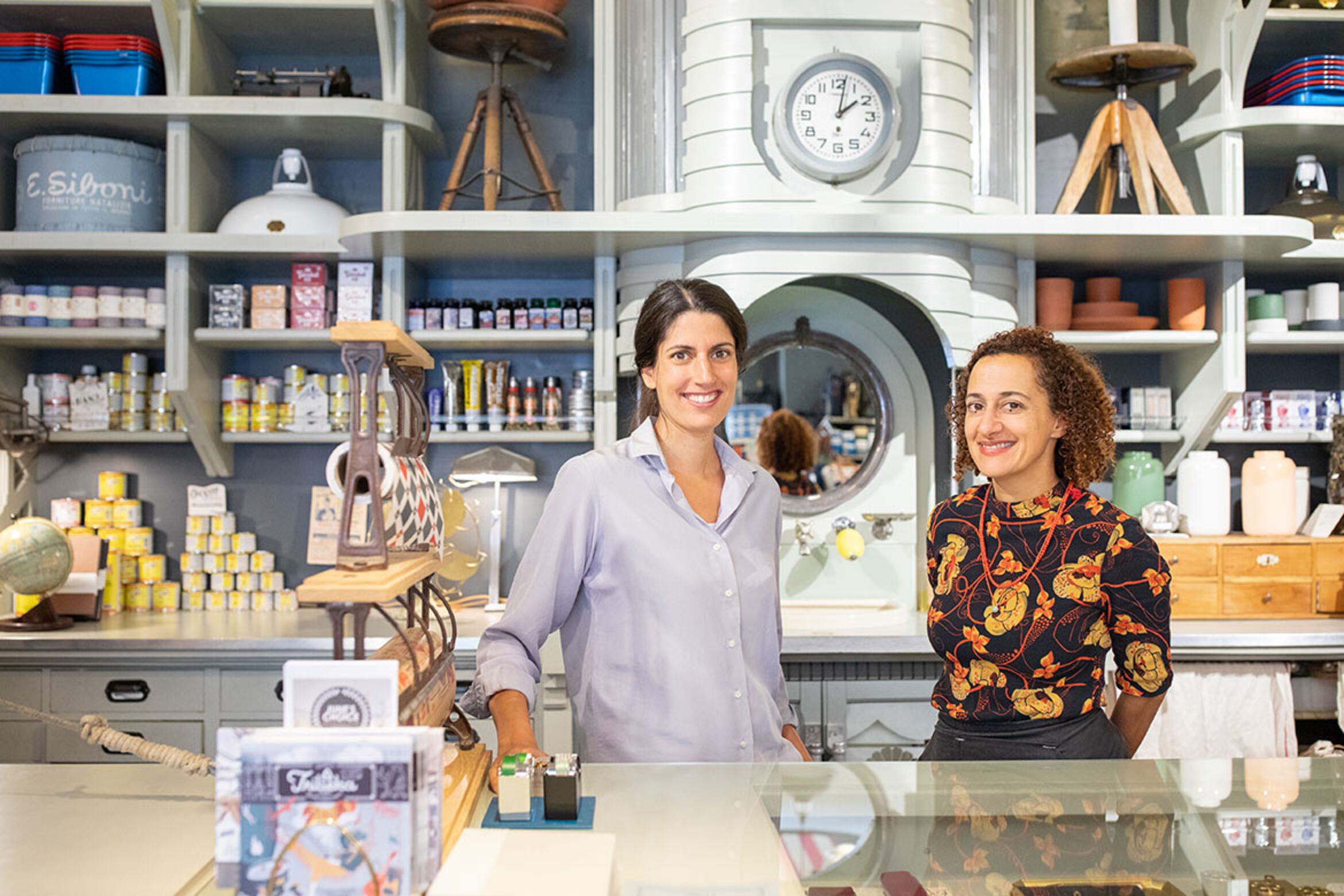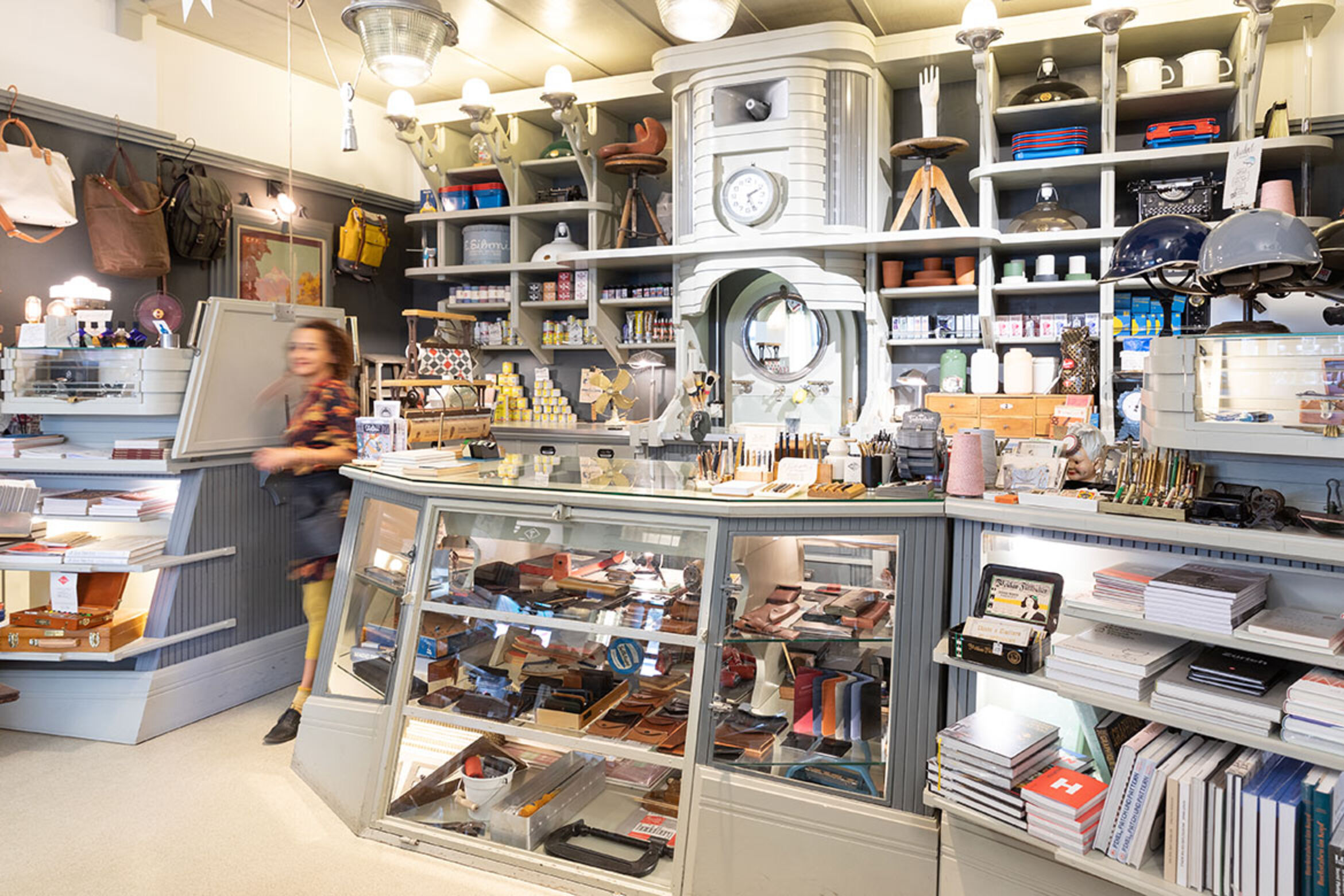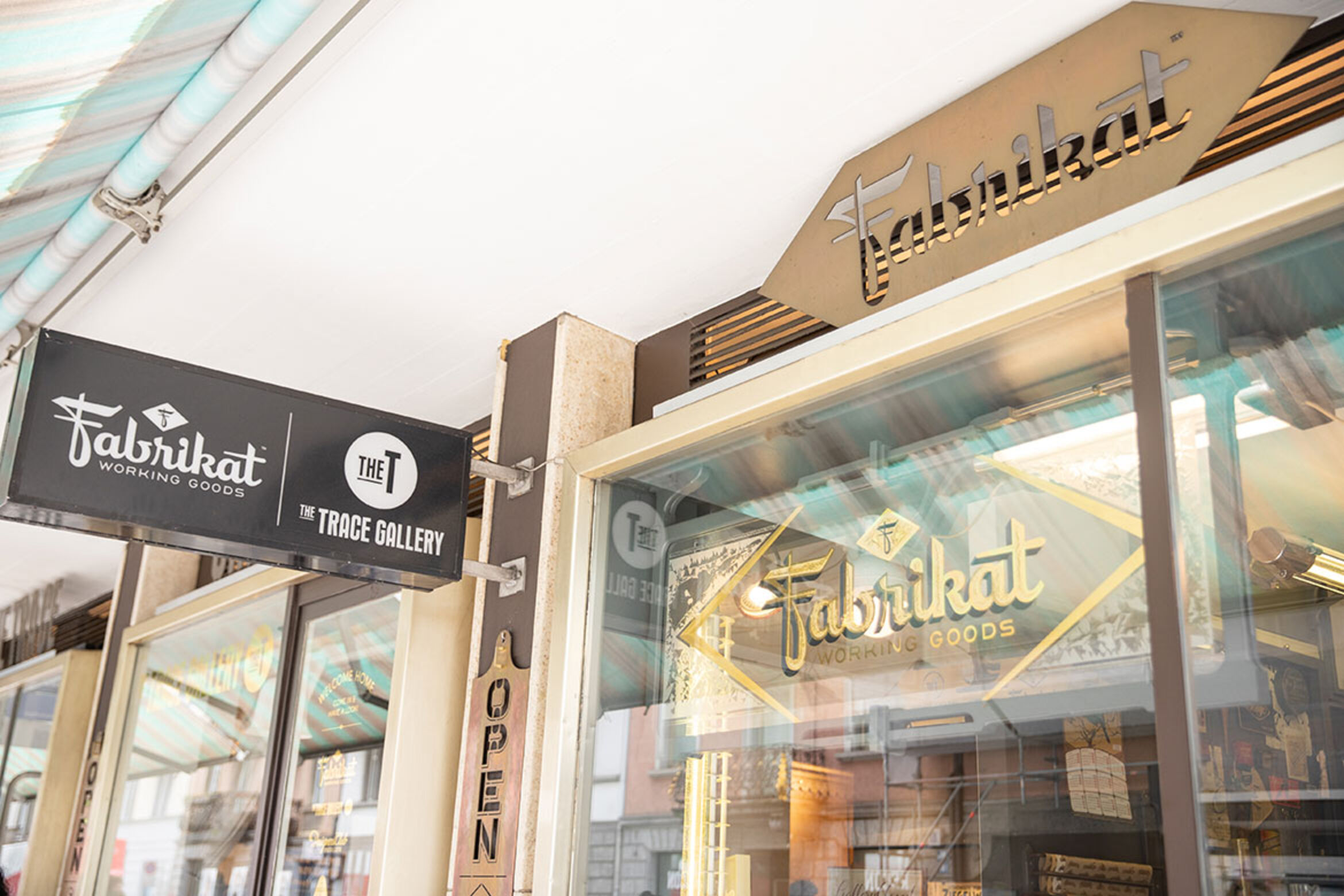 Today, the Fabrikat team still trace the products they sell back to the manufacturer in order to ensure that they adhere to strict ethical standards. They are also interested in knowing the background of the items they sell – their stories. Tradition is important at Fabrikat, and the team loves coming across family businesses that have made their products in the same way for the last hundred years. 'Why change something if it's good?' asks Franziska.
When you step inside Fabrikat, it also feels like going back 100 years. Donovan Gregory was in charge of the interior design, and he deliberately retained the 1930s aesthetic featuring wood, metal and glass. It is meant to be reminiscent of old-fashioned grocery stores.
Everyone on the Fabrikat team has developed a keen eye for beautiful items in every price category.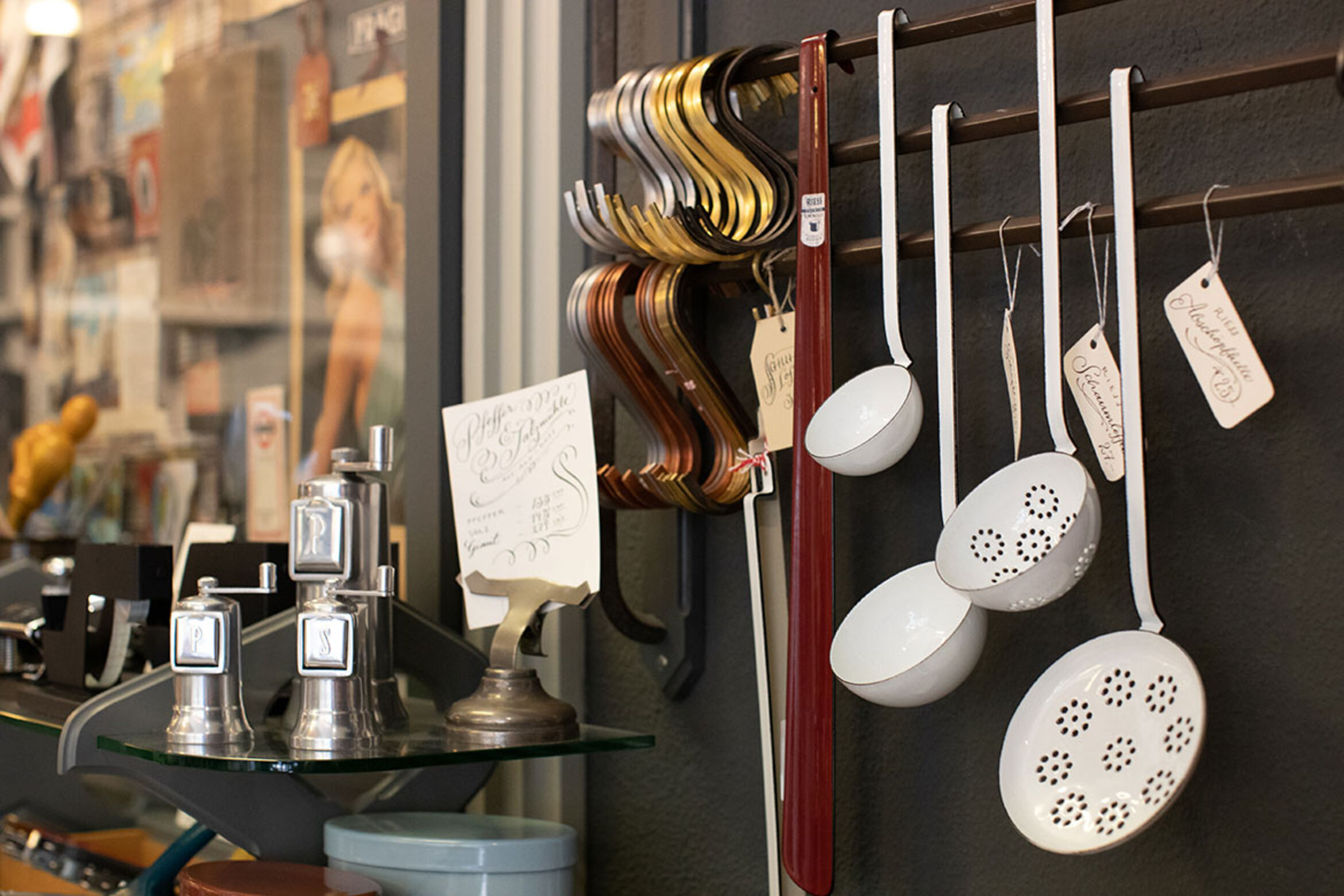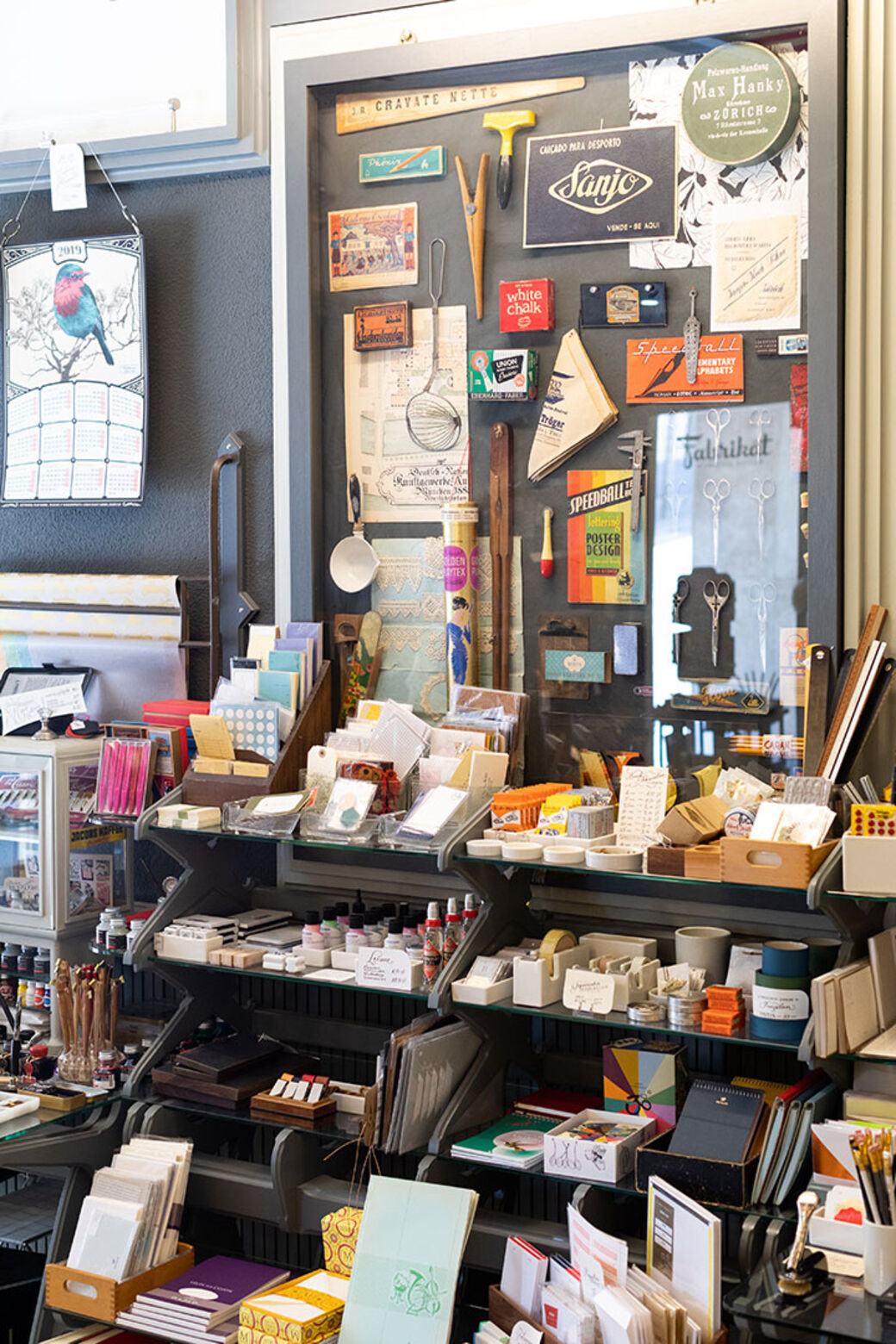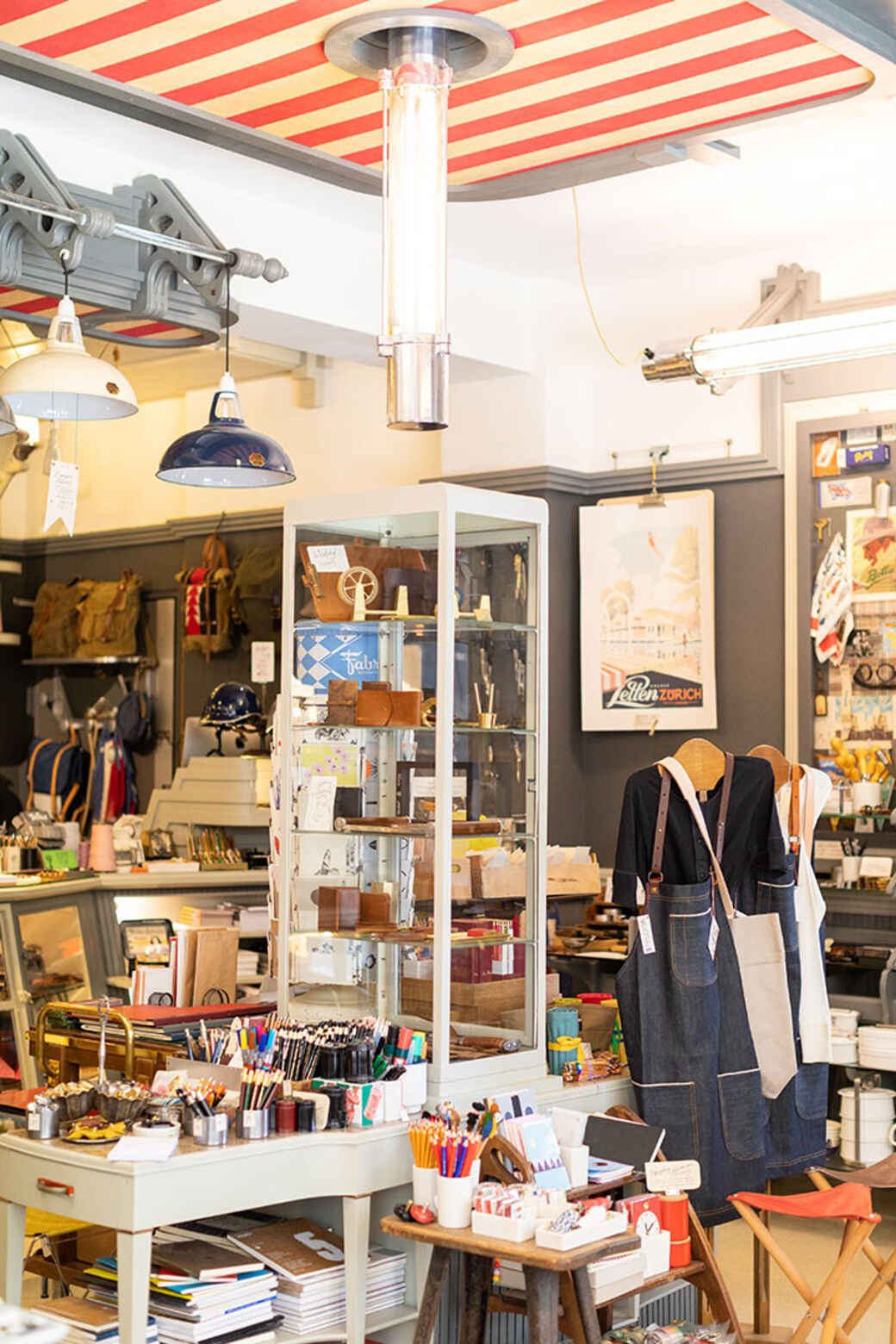 Everyone on the Fabrikat team has developed a keen eye for beautiful items in every price category. Most of the products come from North America, Japan and Europe. Many of the European manufacturers are based in Germany and Austria, such as Riess, a company that makes enamel goods. Other manufacturers are based in Eastern European countries such as Poland and the Czech Republic: for example, the Koh-i-Noor range is from a Czech pencil manufacturer. Franziska shows us some Palomino pencils, a brand that was used by the original Disney artists.
When the team find an item they like, they look for complementary items such as cases, sketchbooks and clipboards that go with it in terms of workmanship and quality. Apparently clipboards are all the rage, and Fabrikat stocks up to 10 different types made of wood, metal and cardboard.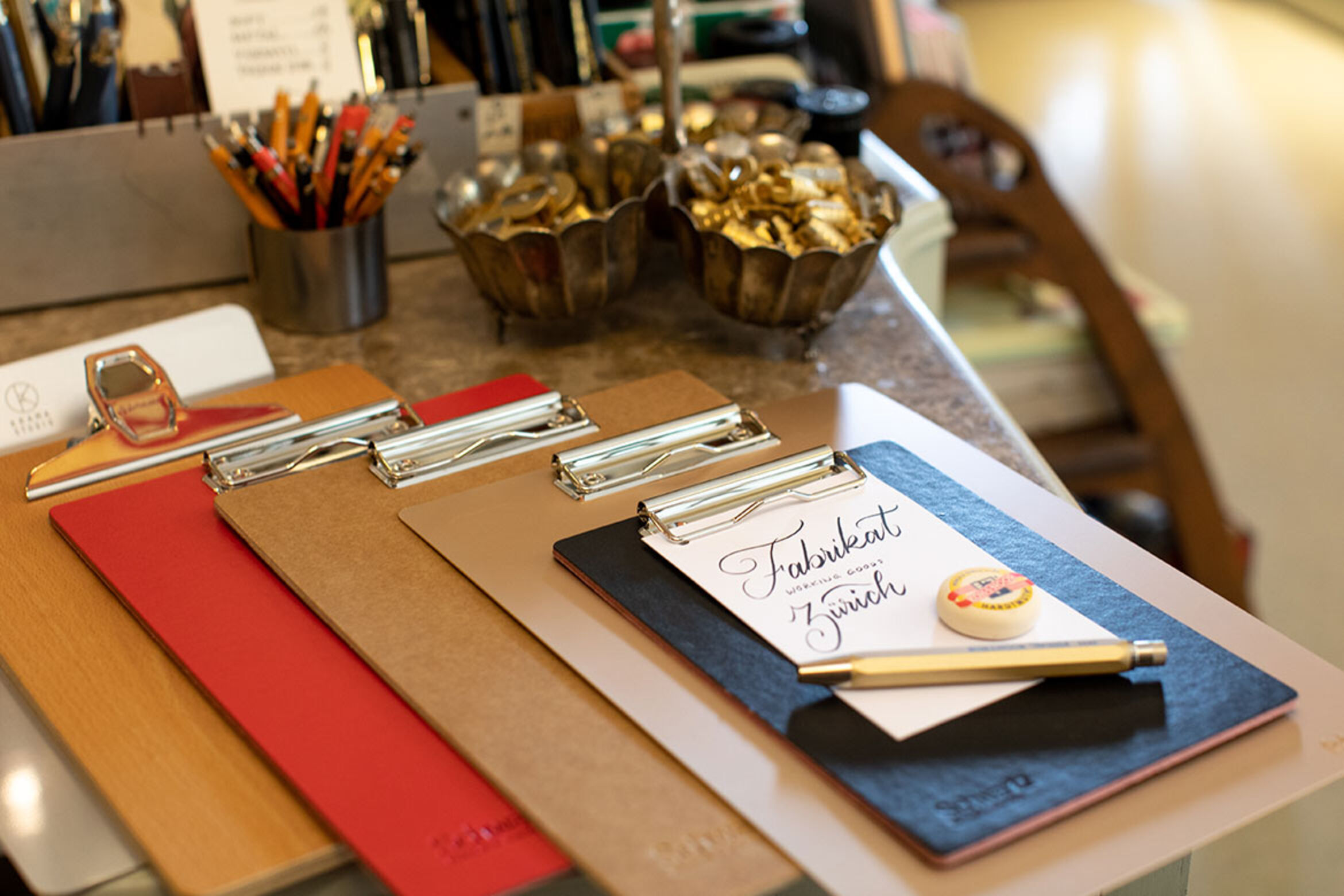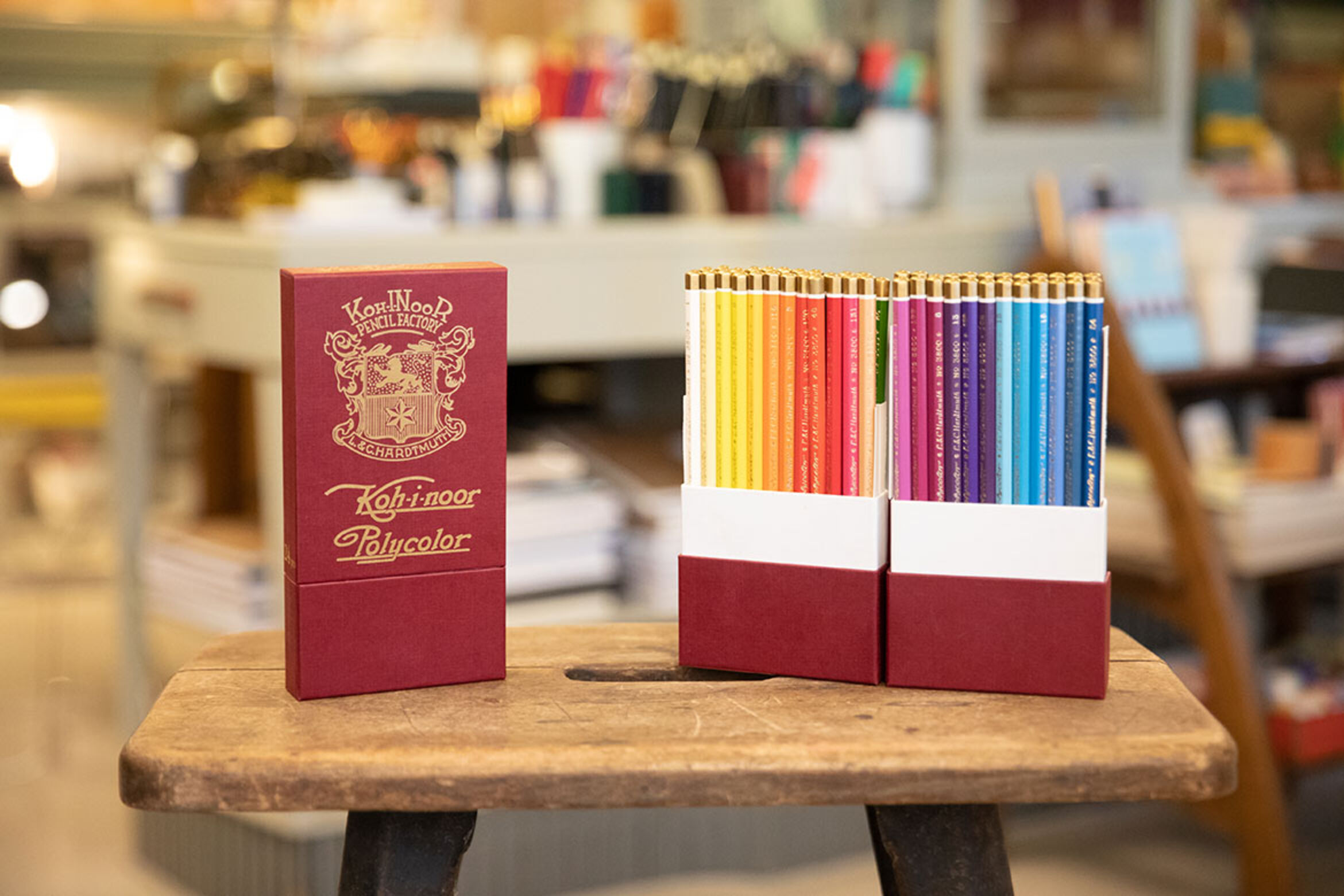 In their quest for new products, Franziska and her team regularly come across items that don't fit under the heading of stationery.
 For example, in Cornwall, England, they discovered a company that makes extraordinary bike helmets. Fabrikat is also expanding its range of kitchen utensils. Franziska says: 'Our things are not just beautiful but also extremely functional.' And they are all built to last.
Fabrikat also sells its own classic products.
Fabrikat also sells its own classic products, such as glycerine soap. The team worked with Andy Tauer, a Zurich perfumer, to create a fragrance, and the soap is made in the Mettler glycerine soap factory in Hornussen – one of the last factories of its kind.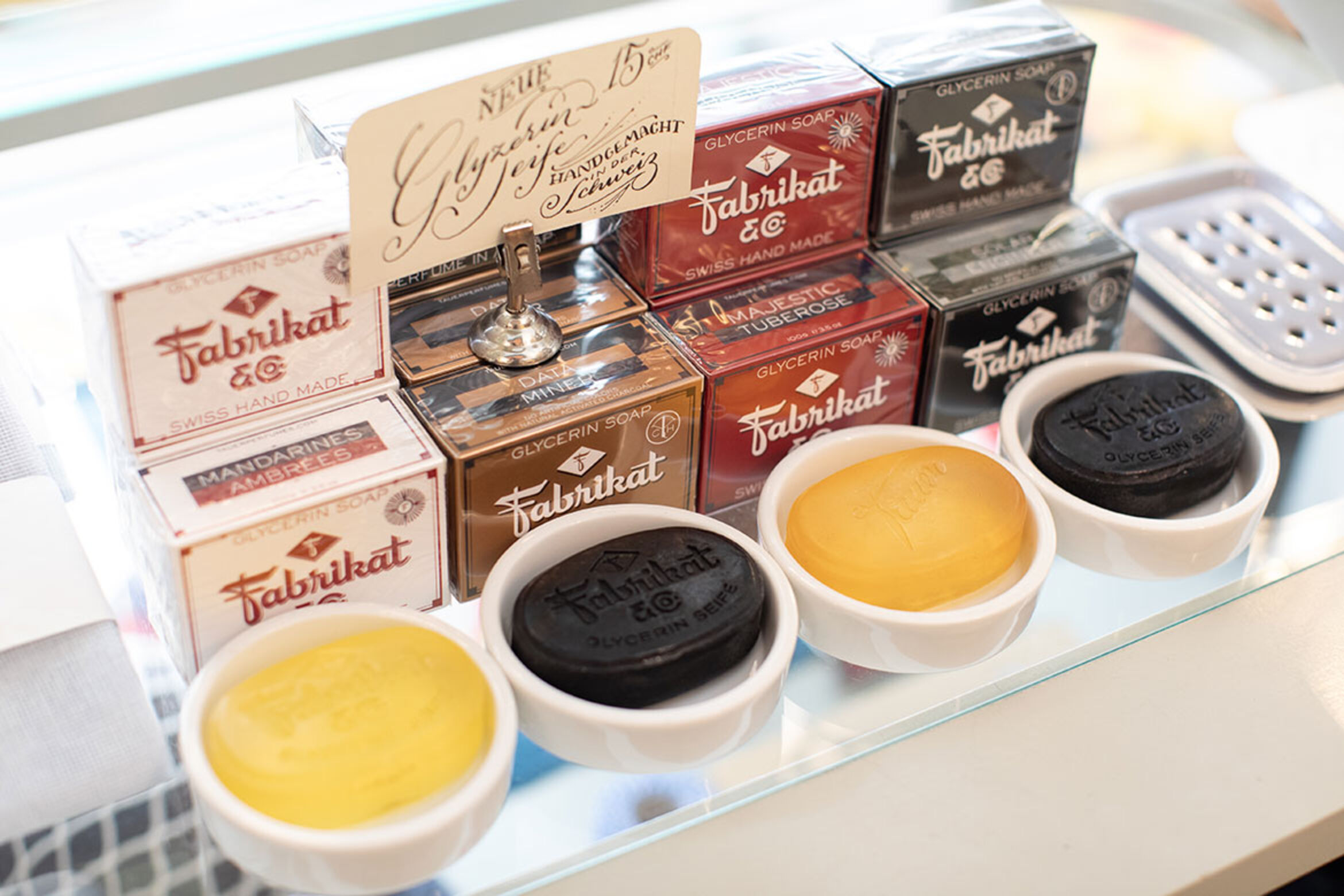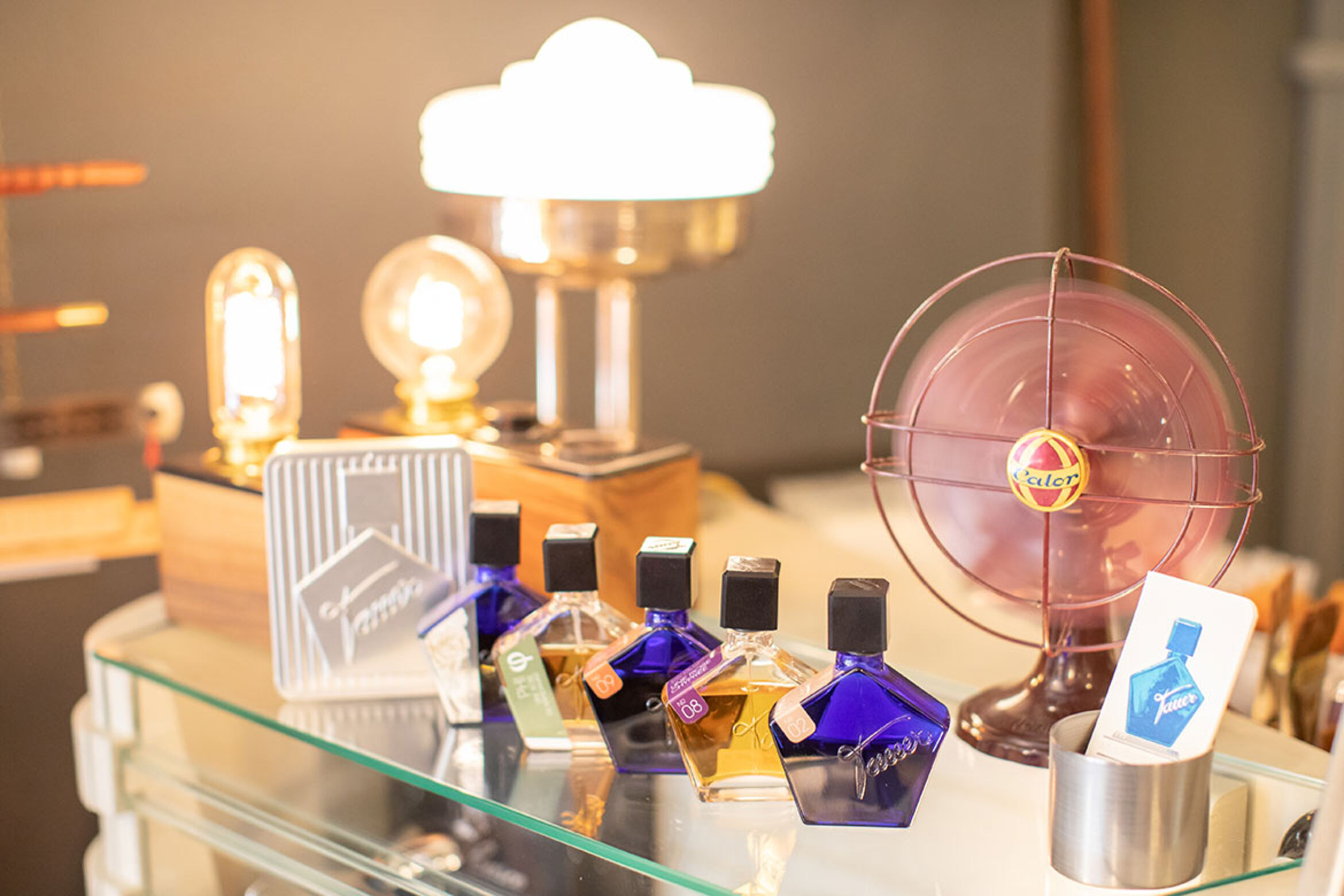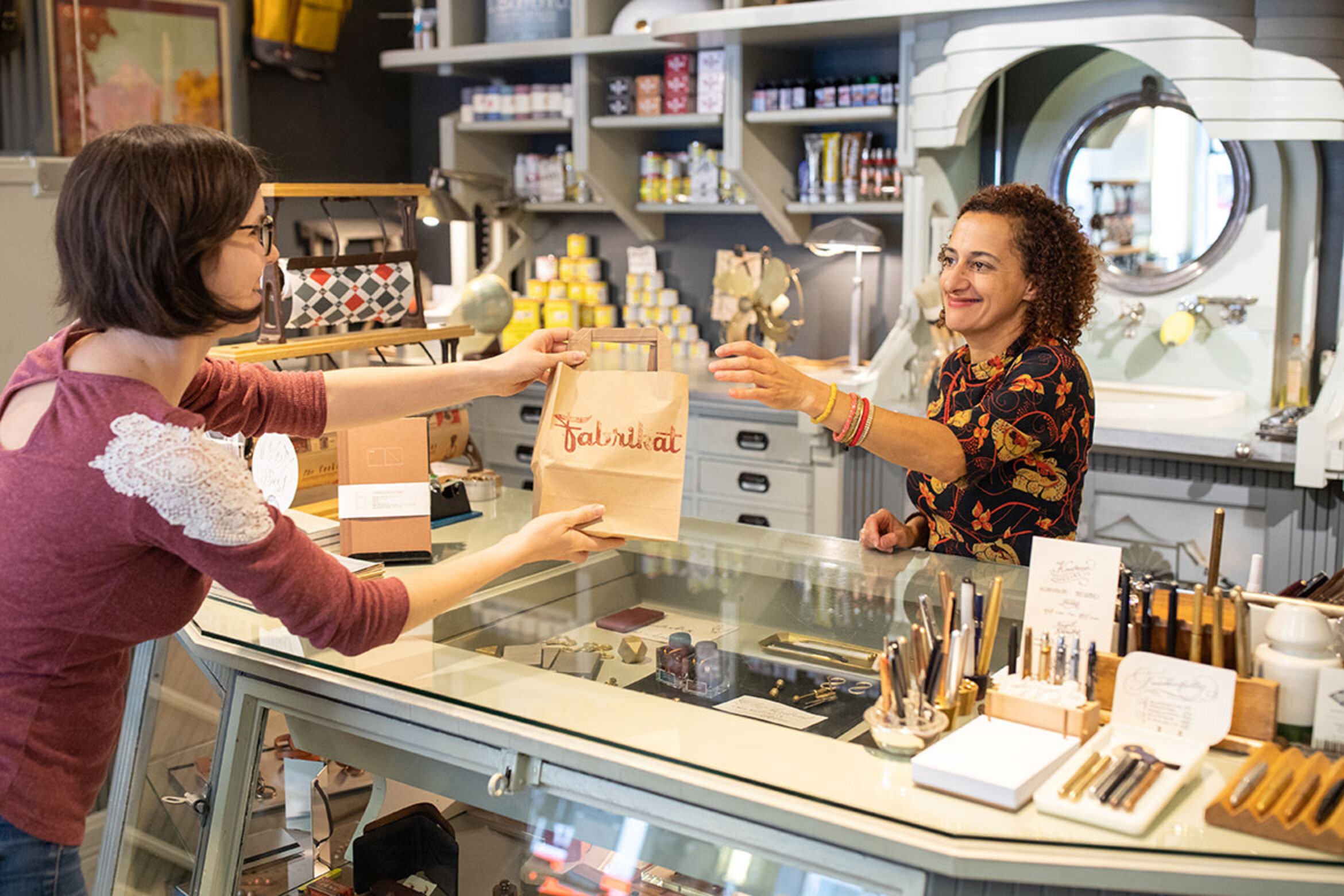 Das Fabrikat verkauft auch eigene Klassiker, zum Beispiel eine Glycerinseife. Produziert wird in der Mettler Glycerinseifenfabrik in Hornussen, einer der letzten Fabriken dieser Art. Zusammen mit Andy Tauer, einem Zürcher Parfumeur, hat das Team einen Duft kreiert.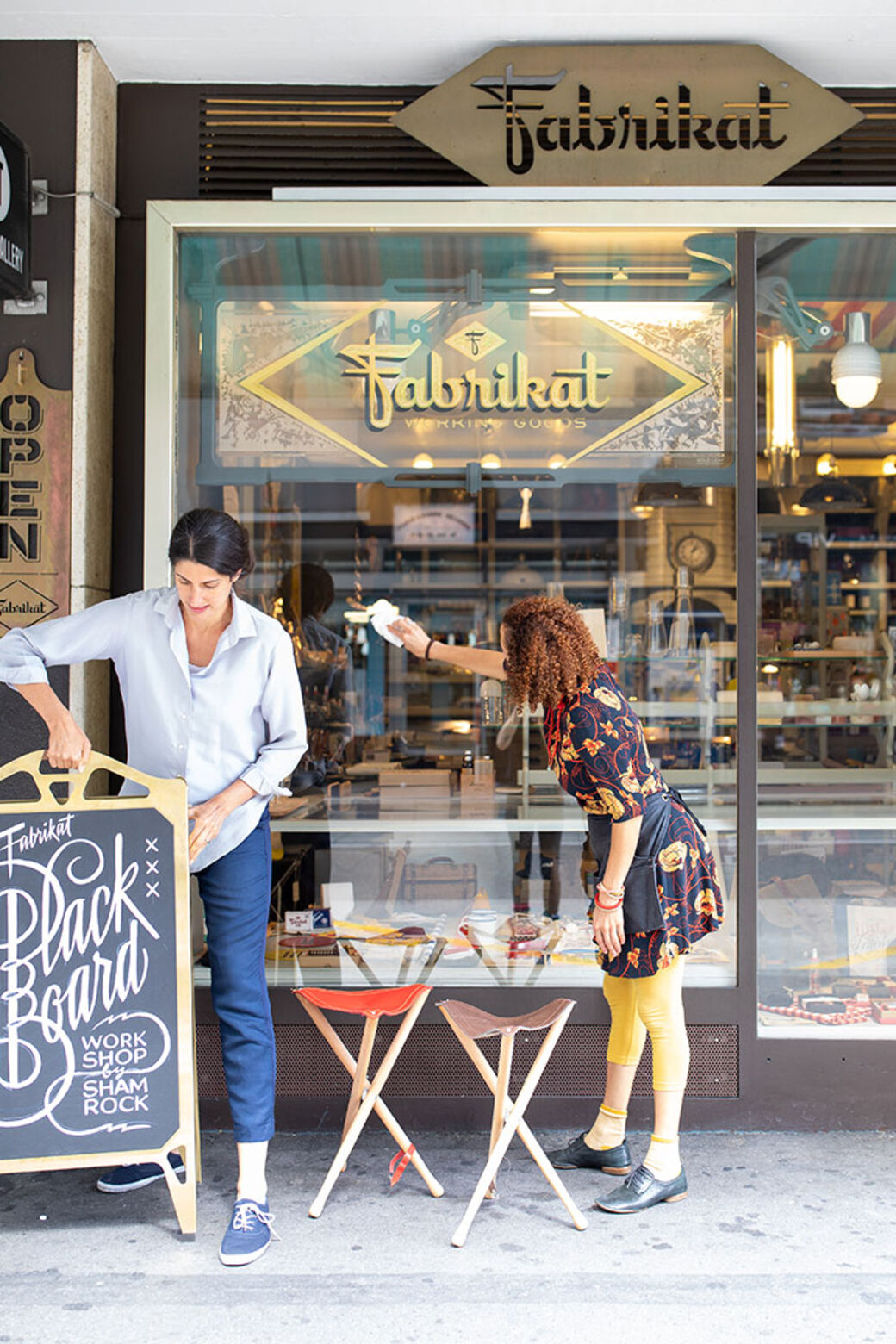 A poster depicting the Oberer Letten swimming pool is another house classic. It was designed by a graphic designer who worked on the project while completing his apprenticeship at the Fabrikat's affiliated design studio. It depicts the swimming pool during the last century. Fabrikat had it screen printed and now it is on sale in the shop. It has been flying off the shelves: 'These days, there are very few beautiful tourism posters of Zurich,' says Franziska. 'We want to change that.' Because the team aims to keep things alive that are dying out – whether it's products, companies or traditions.
Address
Fabrikat
Militärstrasse 76
8004 Zurich
+41 44 542 46 44
Website
Opening hours
Monday to Friday, 11 am – 7 pm
Saturday, 11 am – 5 pm
View posts by interests, or use the proximity search and additional filters.
Try it out
.
Save posts as favourites – simply click on the heart symbol in the upper right corner of the post.