Gleis
How do you go about planning a bar/stage combo when the building doesn't even exist yet? Julia Vögeli and Lou Lipp took a leap, and created Gleis.
Couple Julia Vögeli and Lou Lipp wanted to create a place in Zurich that's a cultural meeting place and a bar in one. Not too expensive and accessible for people who also want to put on an impromptu event. The pair brought this concept to life at Gleis – all while the building hadn't even been built yet. The mix of stage and bar is now located right by the train tracks as part of the three building cooperative structures on Zollstrasse.
Julia Vögeli was lying in the sun at a women's outdoor bathing area in Zurich when her phone rang. Unknown number. Normally she wouldn't answer, but she made an exception – as simple as that. It was someone who was responsible for the leases at the Zollhaus – the where? Julia knew nothing about the huge project being planned in district 5, nor about the three corresponding buildings that hadn't been built yet. 'I said, yeah, just send everything to me by email,' she explains, and laughs.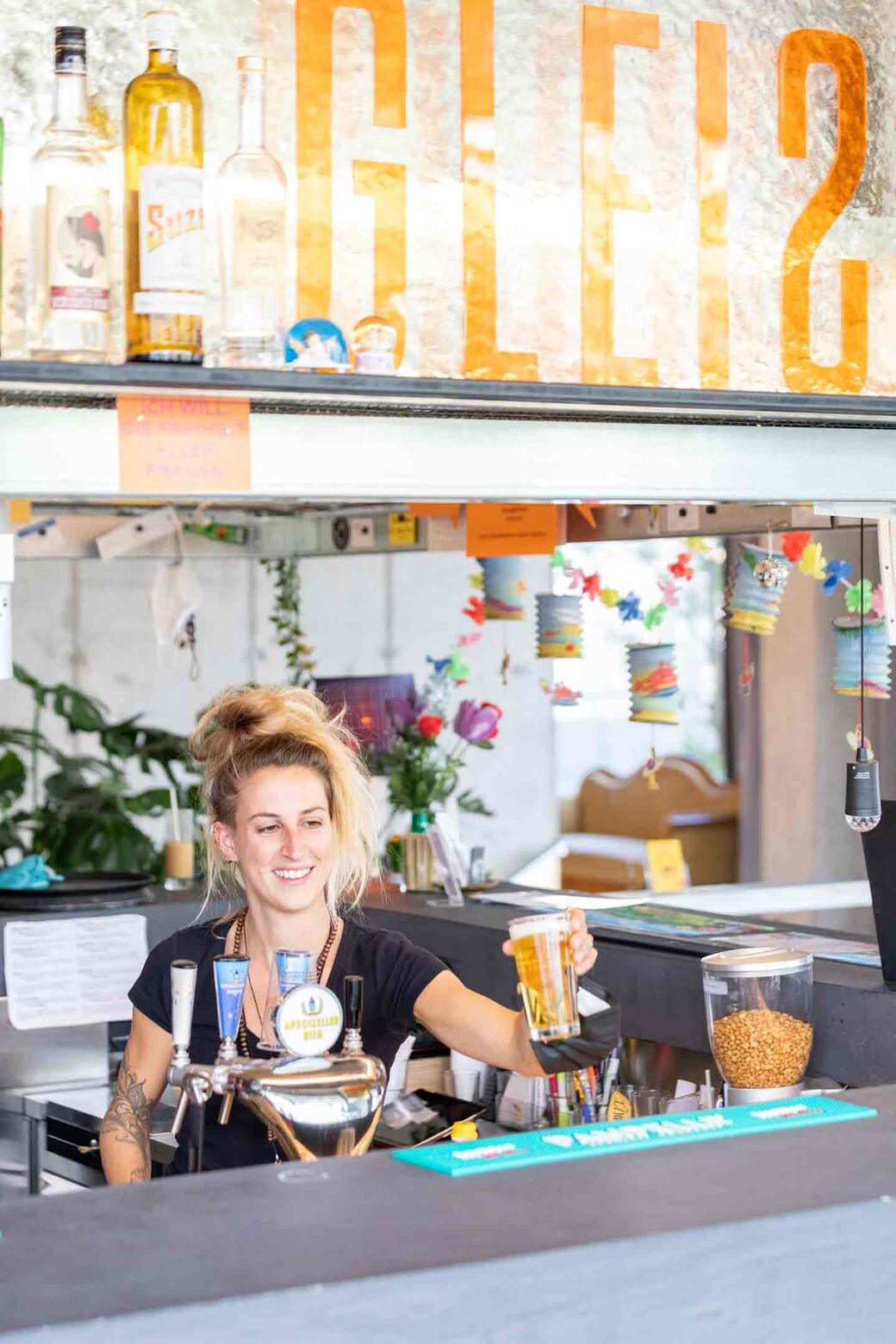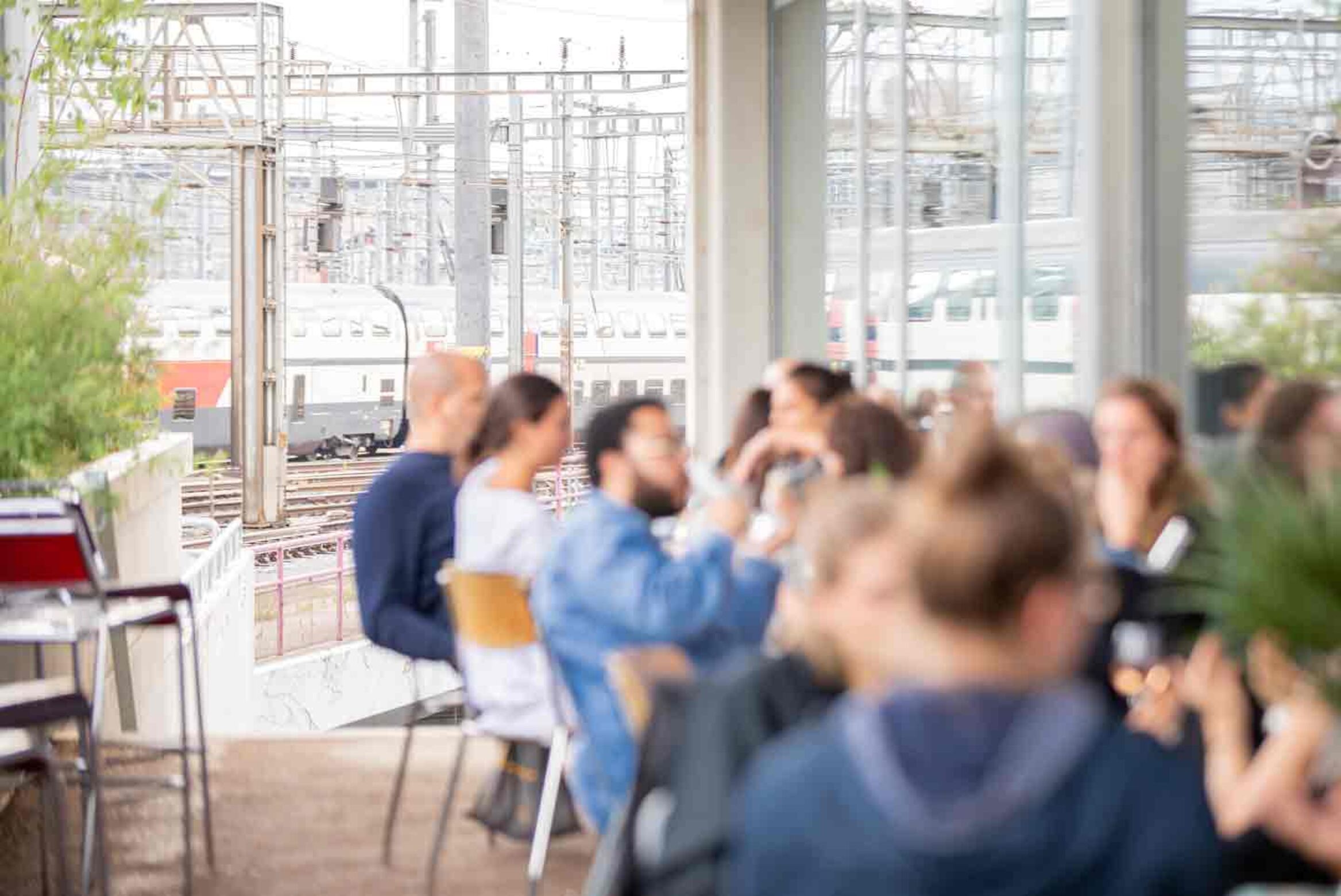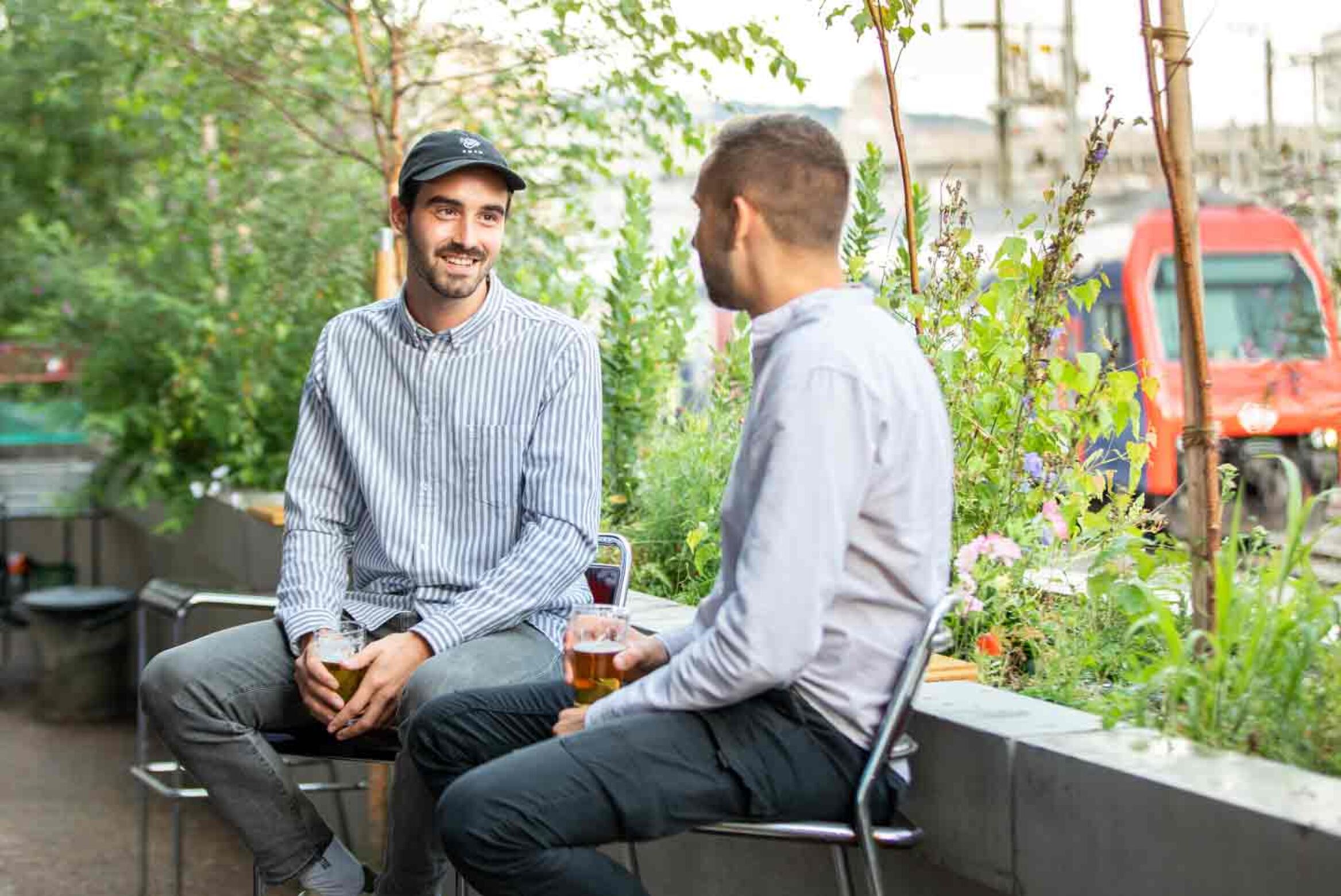 What they sent her was a public competition: they wanted to develop a culinary establishment right by the railway line and were looking for ideas. 'I felt excited and stressed all at the same time. I showed Lou at home and we thought: let's try it together.' Within three days, the pair had put together the concept for an idea that they submitted together. The name of the idea? Gleis (meaning 'railway line' in German).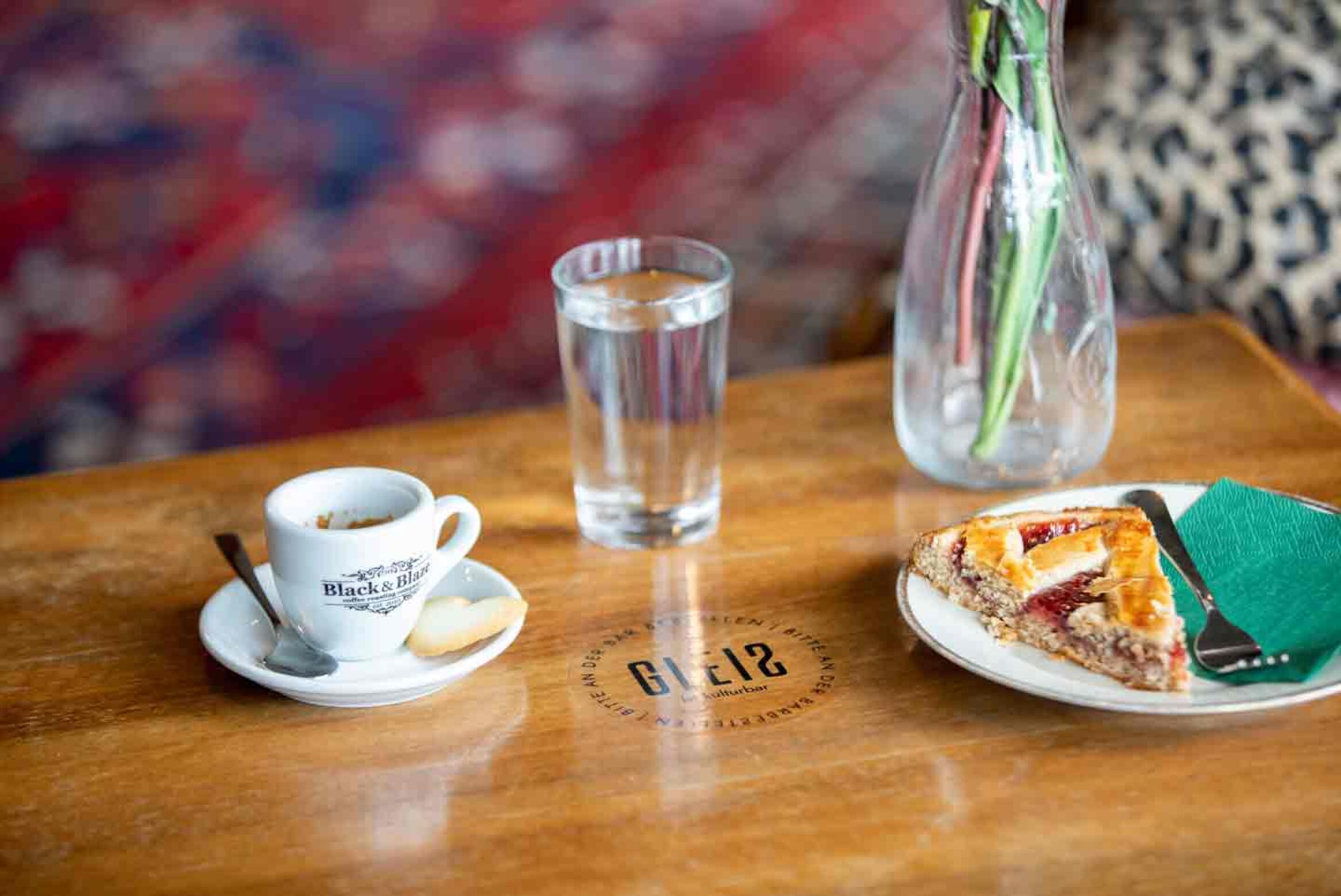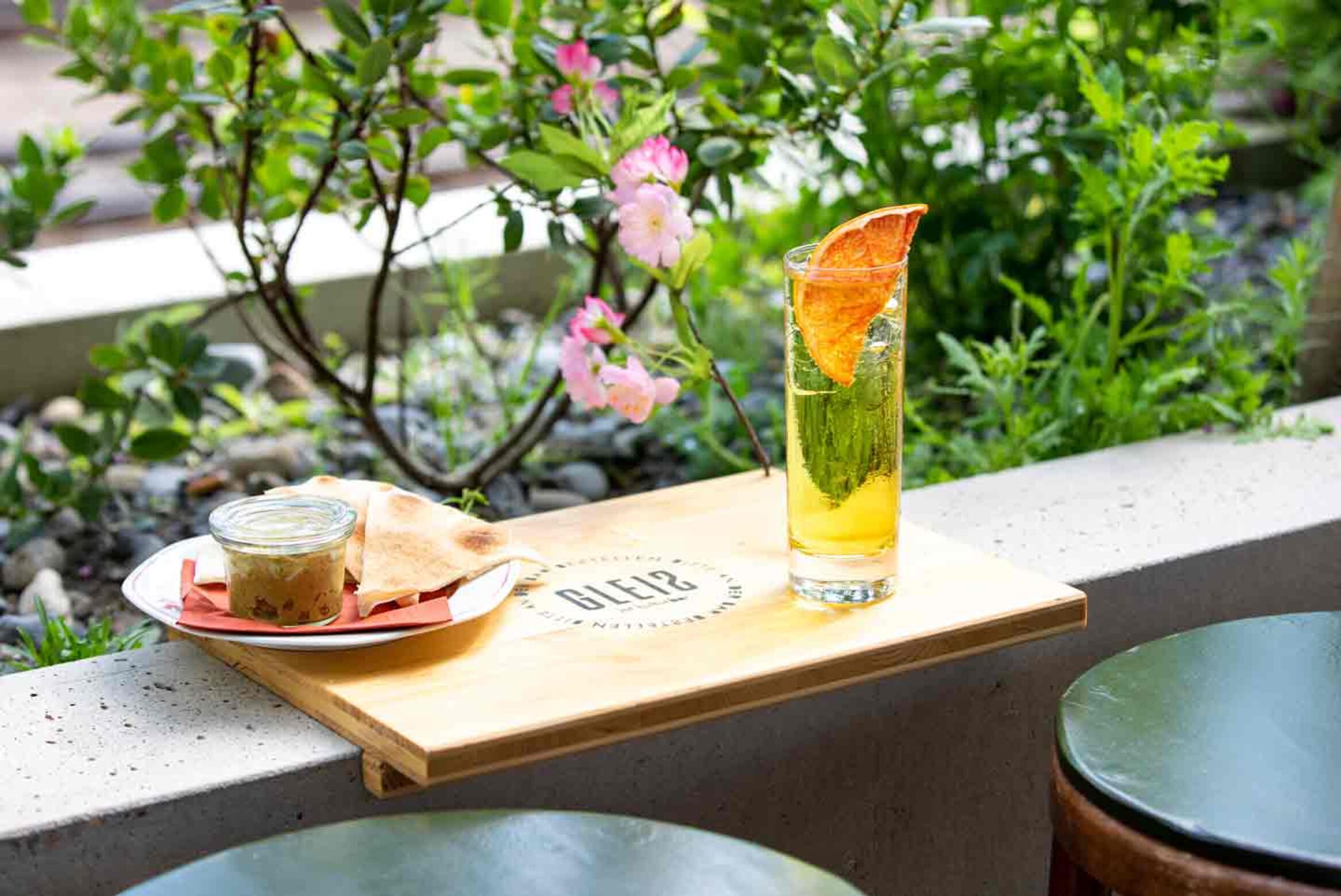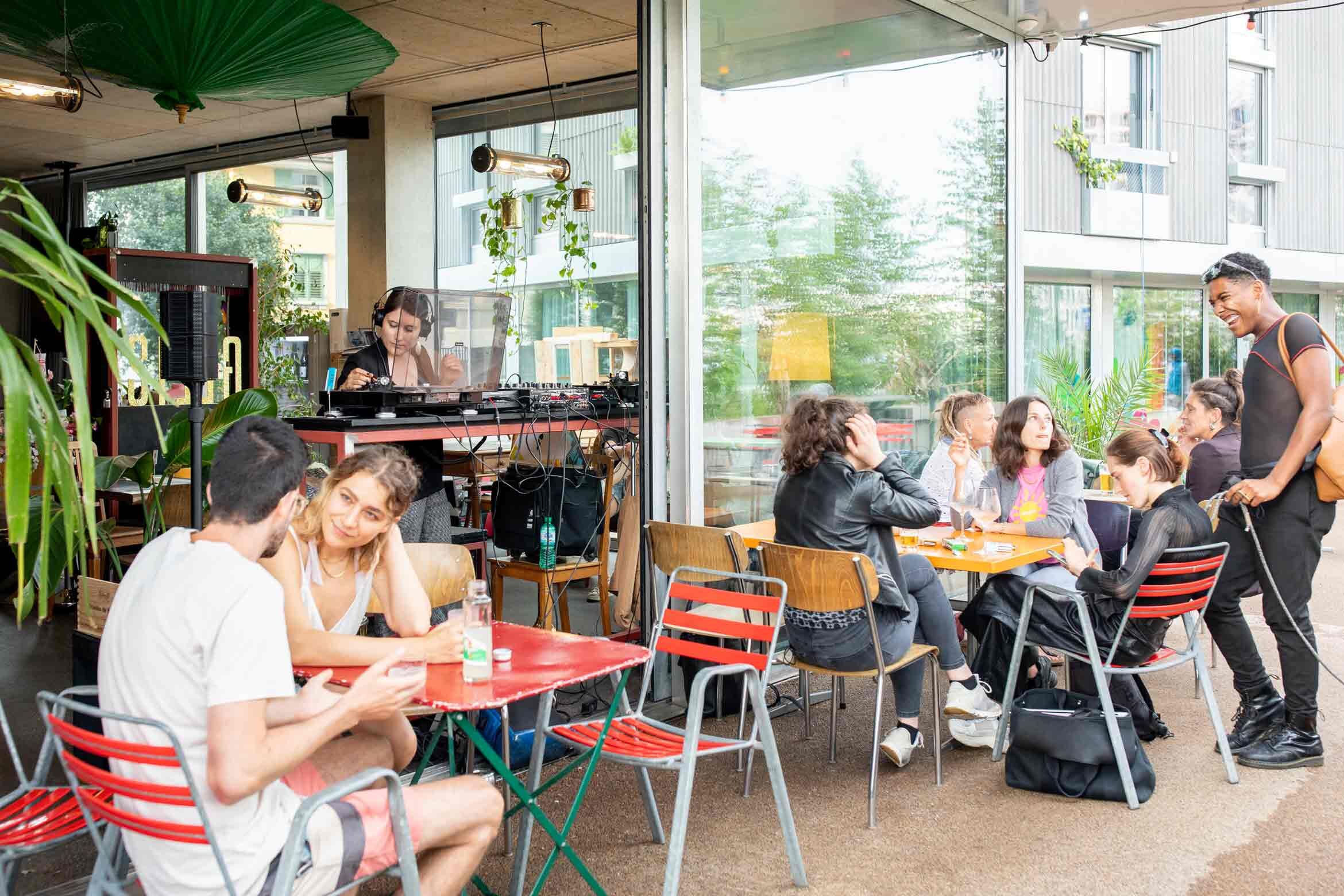 And it's still called that today. Gleis is a café that's also a bar. A bar that's also a stage. A stage that also sometimes has café tables on it. At Gleis, a feminist exhibition follows a humorous reading; a yoga session follows an afternoon DJ set; a night of football follows an LGBTQ event. It's hard to describe this open cultural centre. But it's easy to feel at home here – for Julia Vögeli and Lou Lipp, the most important thing is that everyone feels welcome. They run the place together along with an eight-person team.
First of all: picture the dimensions.
During the planning and construction of this establishment, there was one huge challenge: while Julia, Lou and their team were working on the bar, the bar didn't even exist yet. The building that in 2021 is now home to a number of different spaces was still being built while the interior was being designed. It was an abstract undertaking.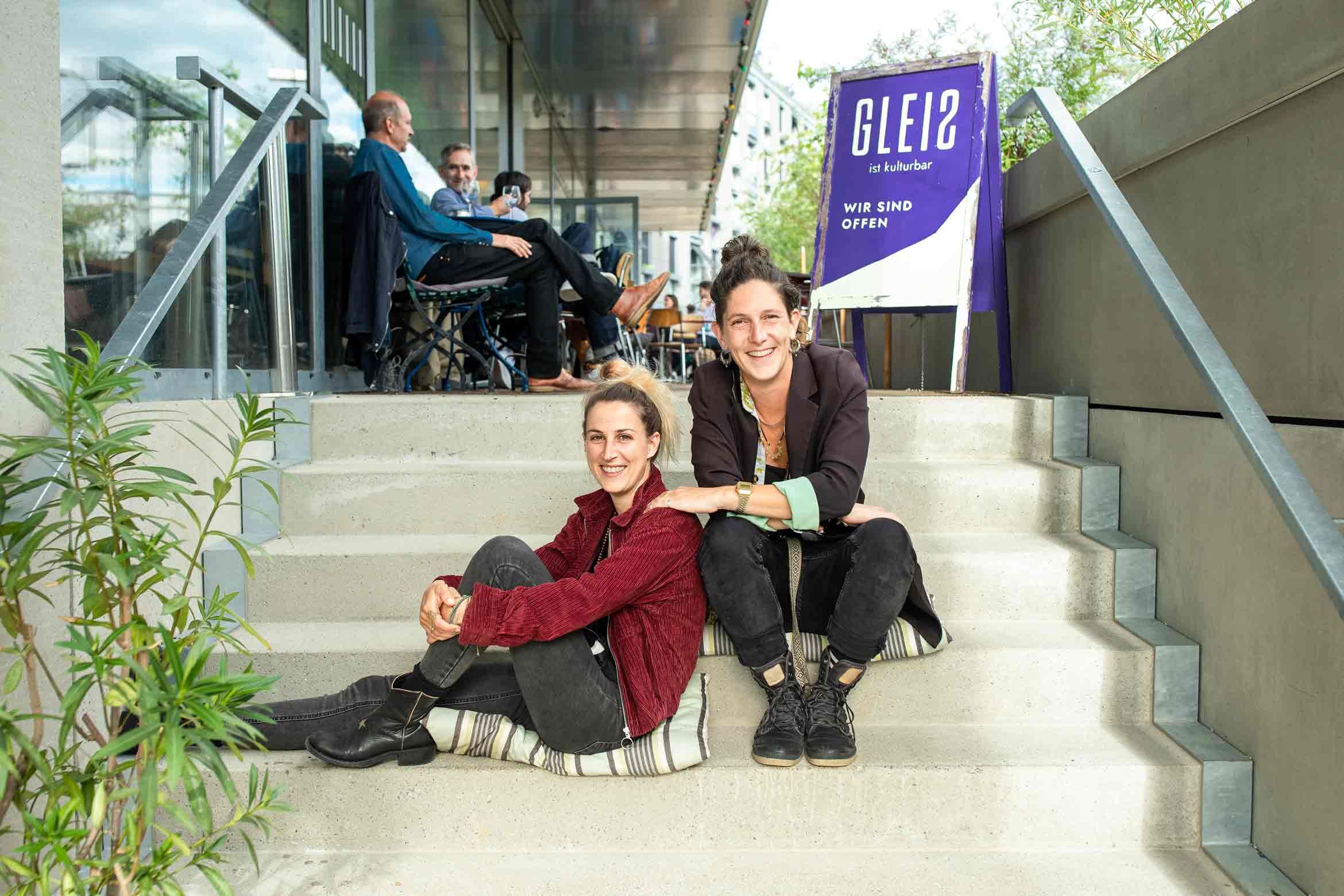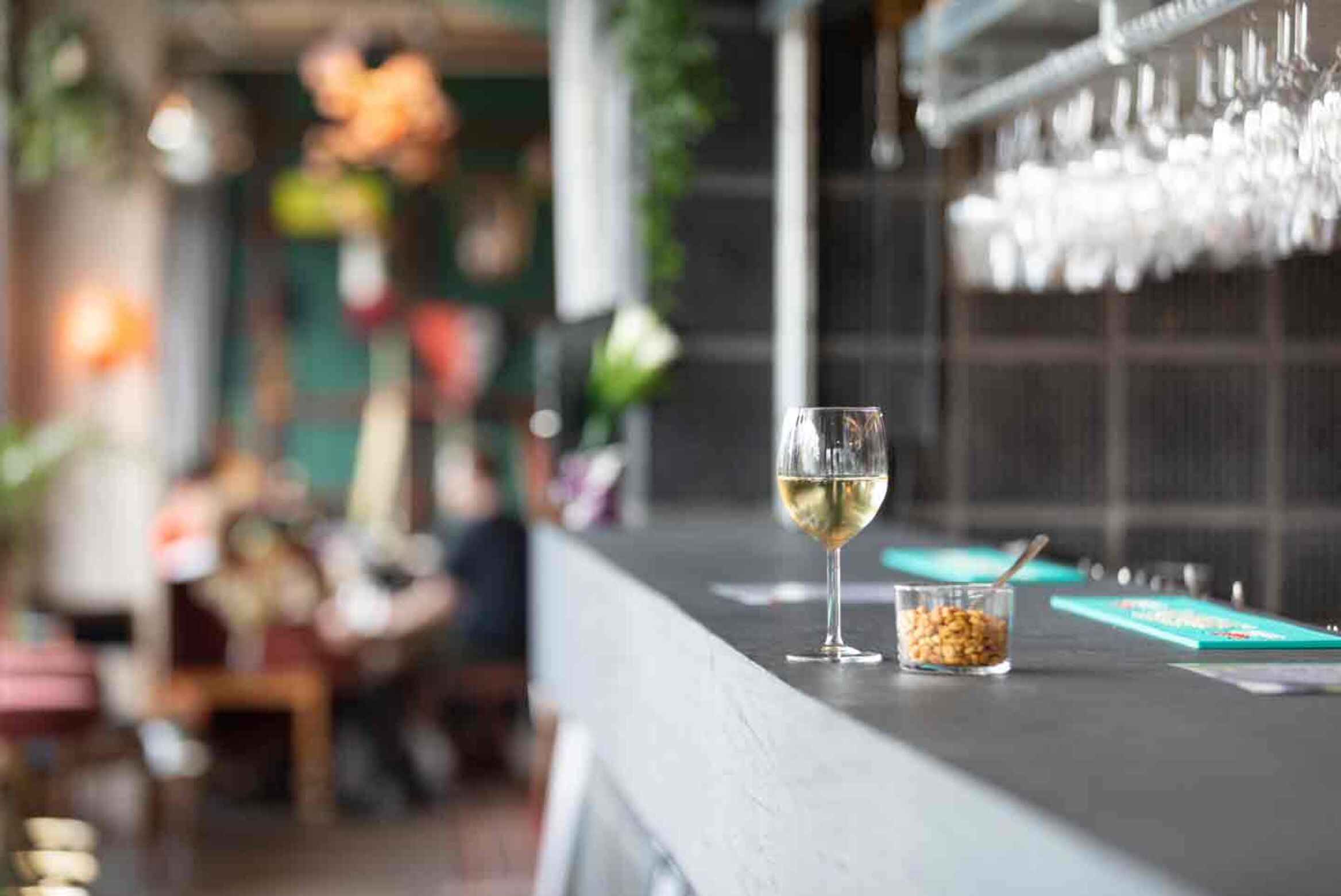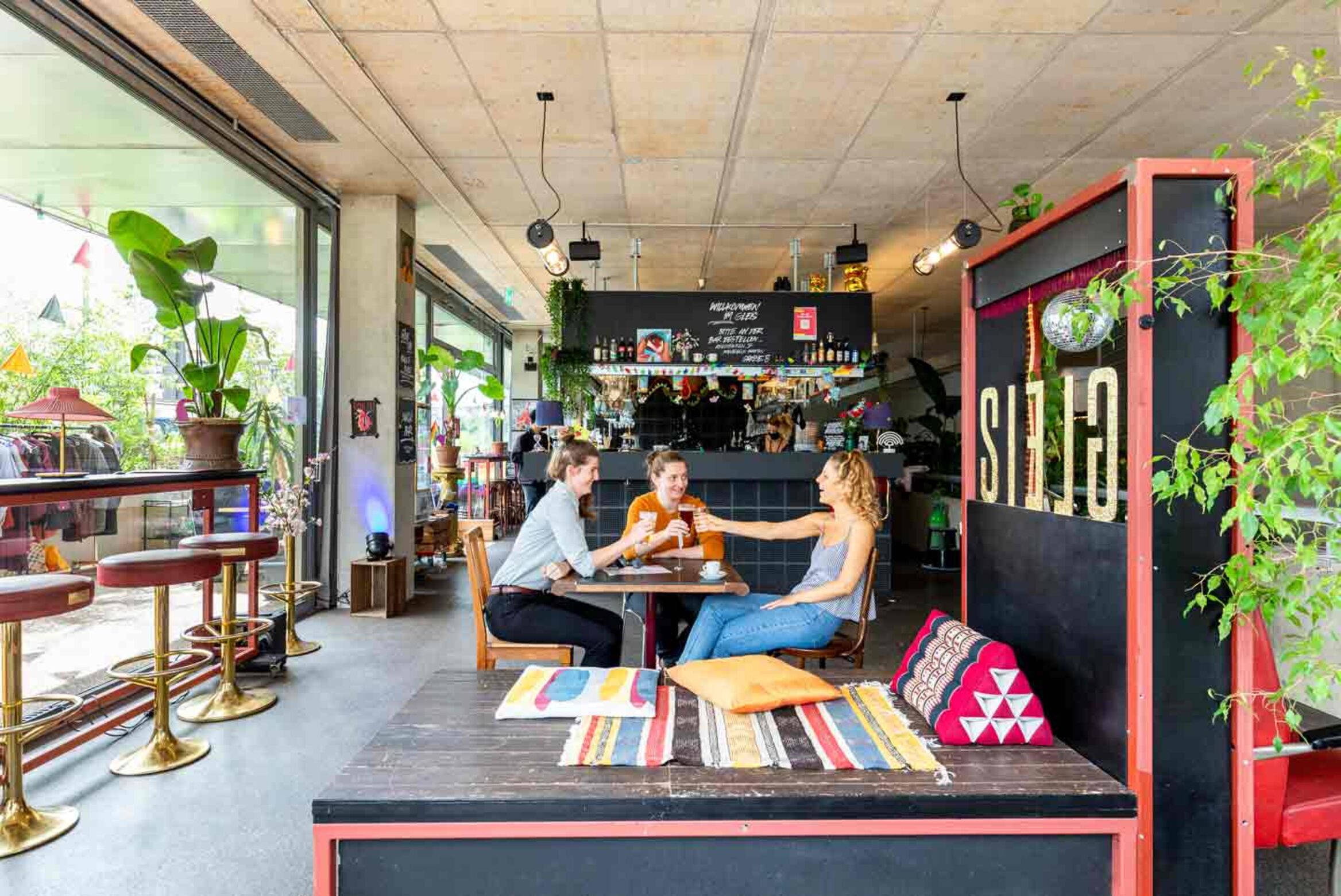 'As soon as we were in a bar, we suddenly couldn't get away from people and square metres and counting,' explains Julia. 'We studied the height of the ceilings, tried to picture the dimensions of what was currently being built.' Added to that was the fact that, because of the pandemic, only the outdoor terrace could be opened during the first phase. 'The fully fitted interior wasn't used for the first three months. People looked at it as if it were a museum.'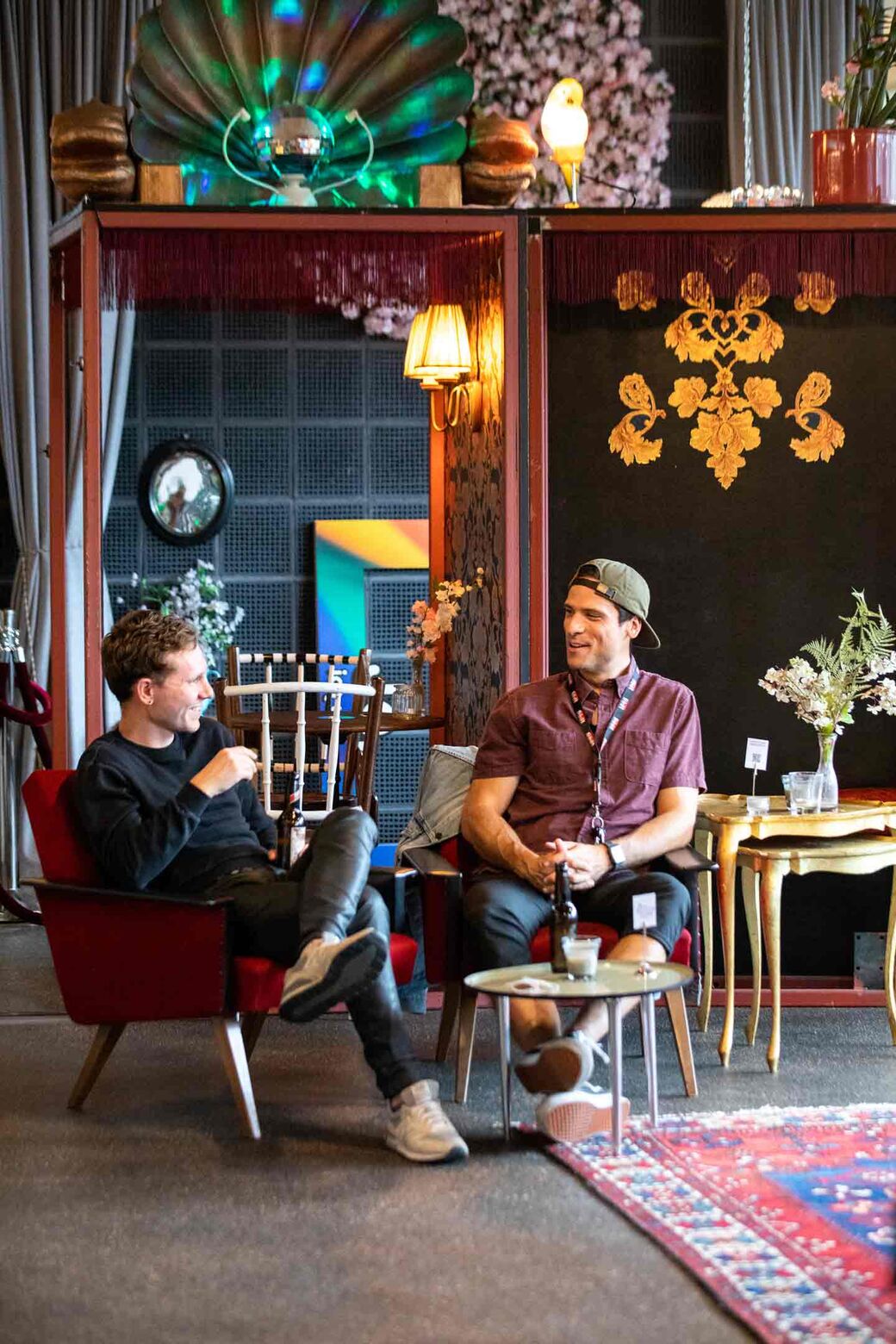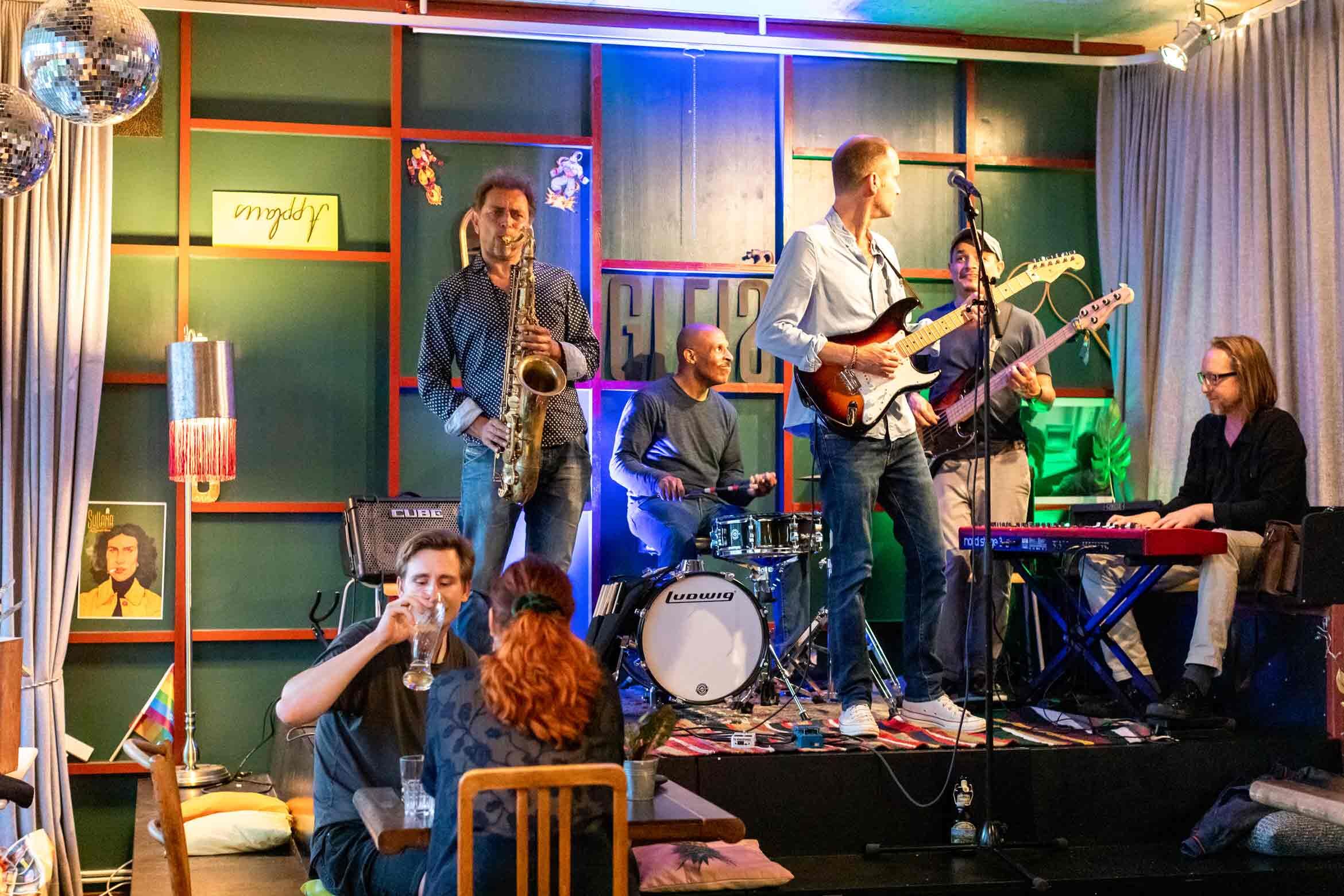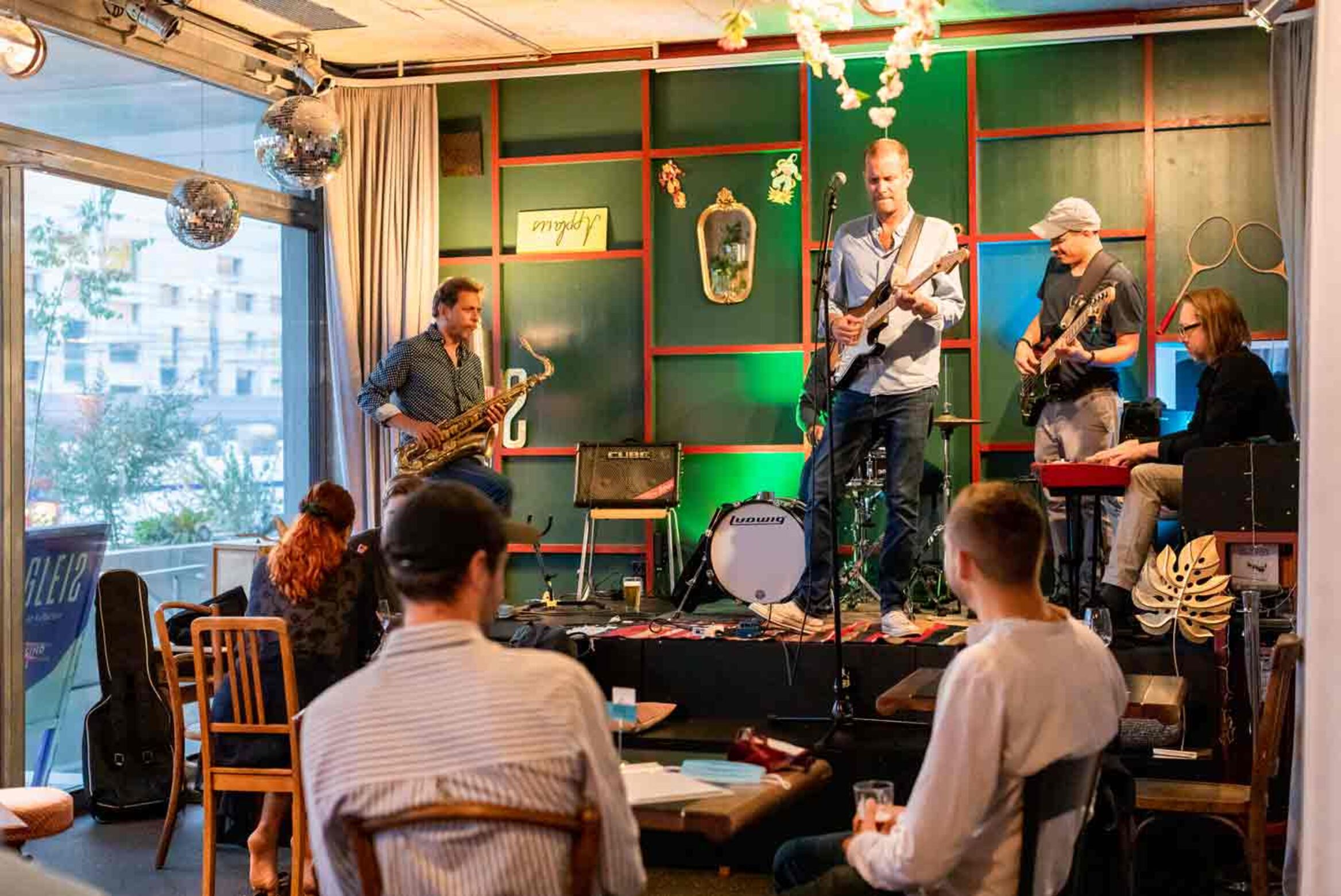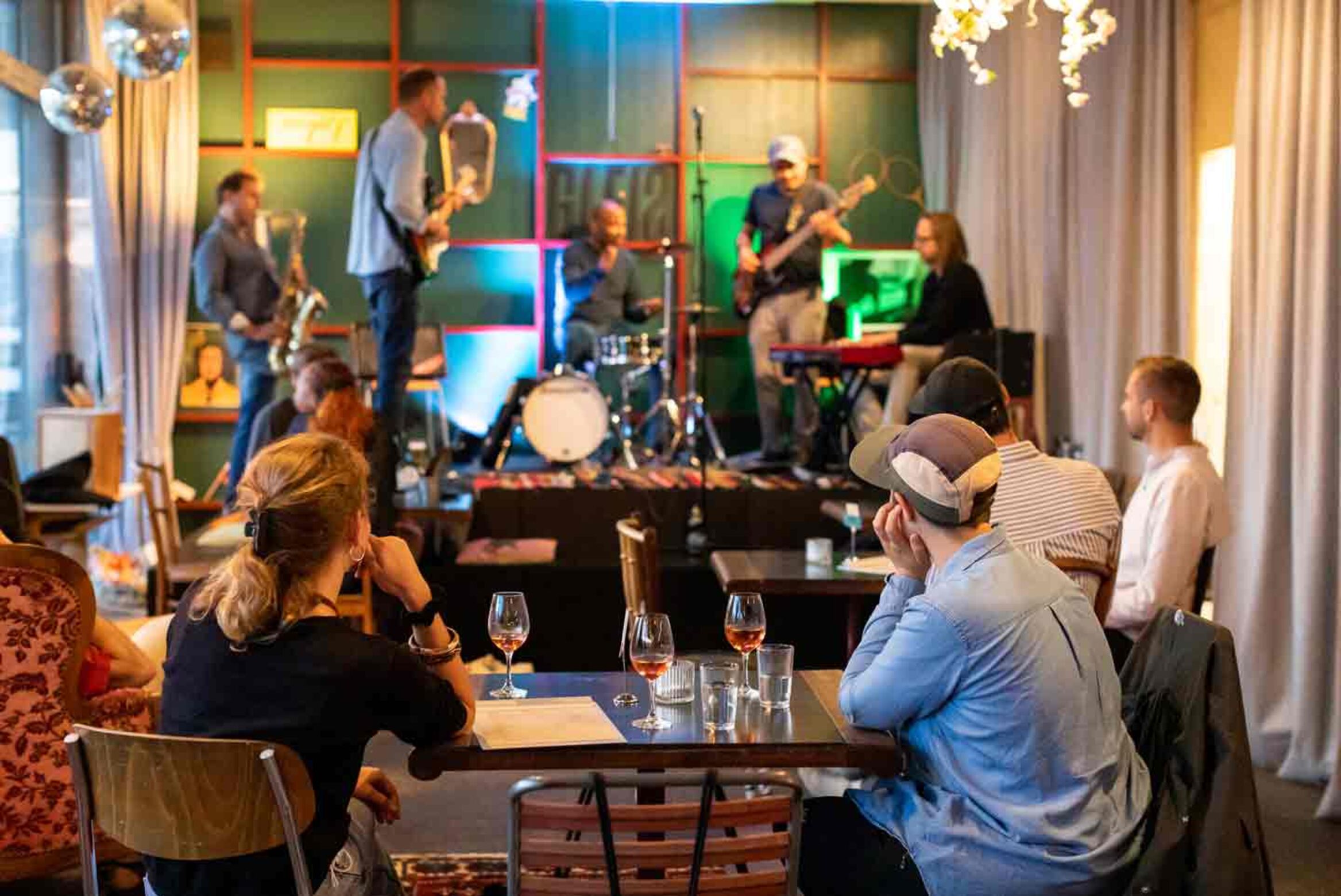 The interior is still a museum of various styles, at least: all of the furniture is second-hand, collected over the course of a year via online platforms. This gives the concrete structure a proper sense of homeliness along with the playful décor. The bar counter is placed in the centre of the interior space, serving original creations rather than the usual classic cocktails. At affordable prices, too, which was important to the pair of managers. And including their favourite grapefruit soft drink.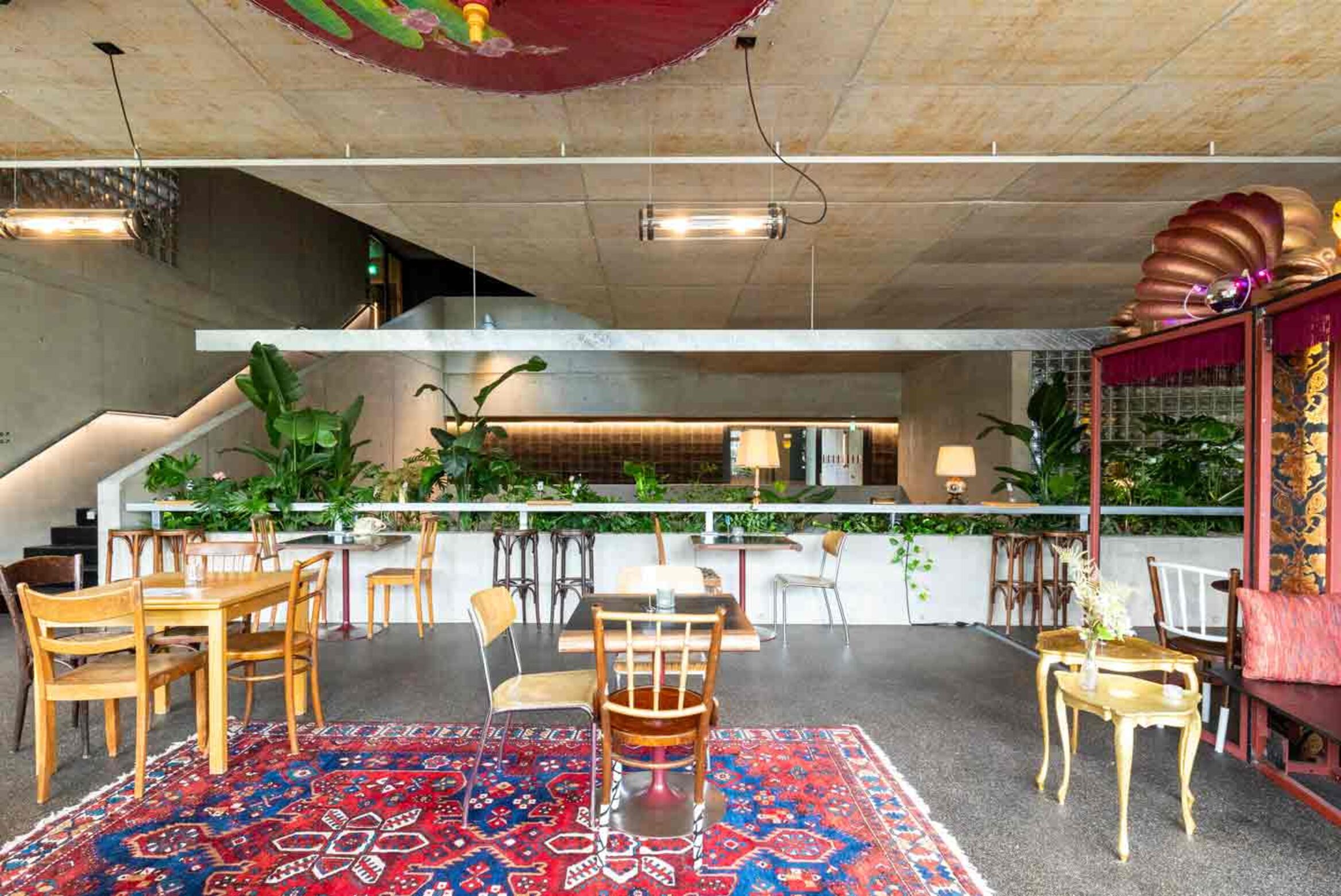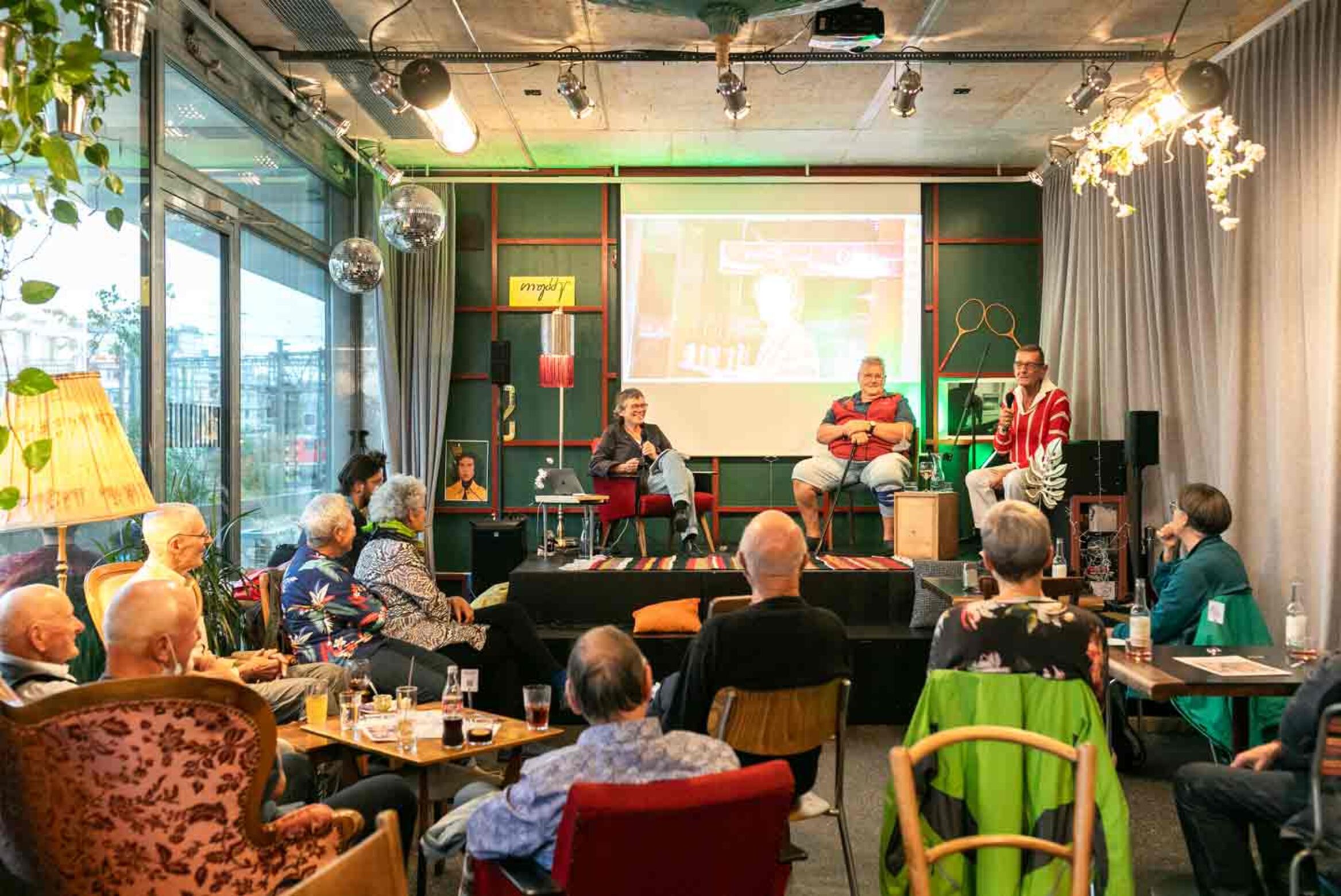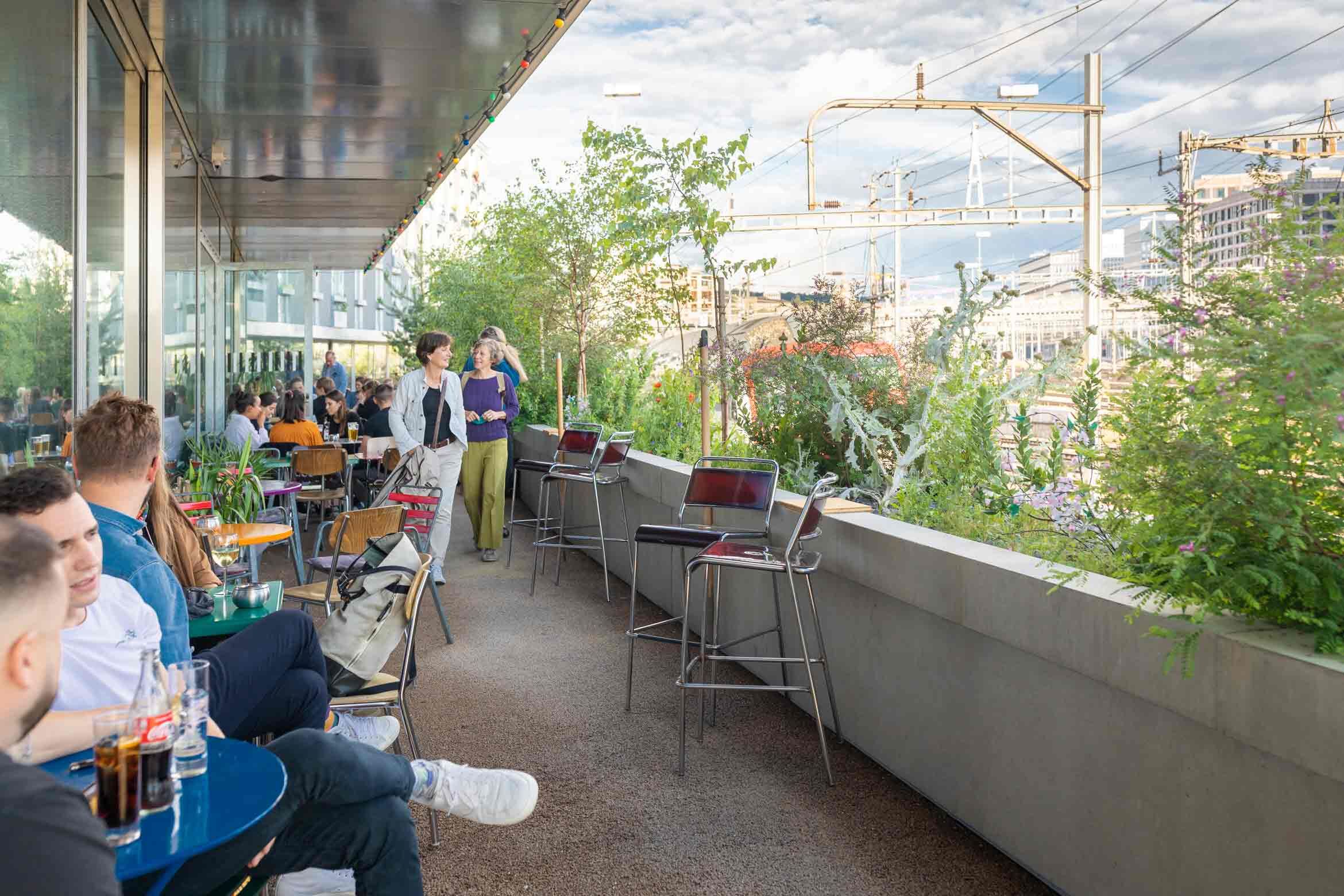 The drinks and changing snack menus are short but put together with great care. 'Part of it is what we love the most, and part of it is what Zurich needs,' says Lou. Among other things, it should also be an accessible platform for people who want to get an event up and running on the spur of the moment, who want to experiment.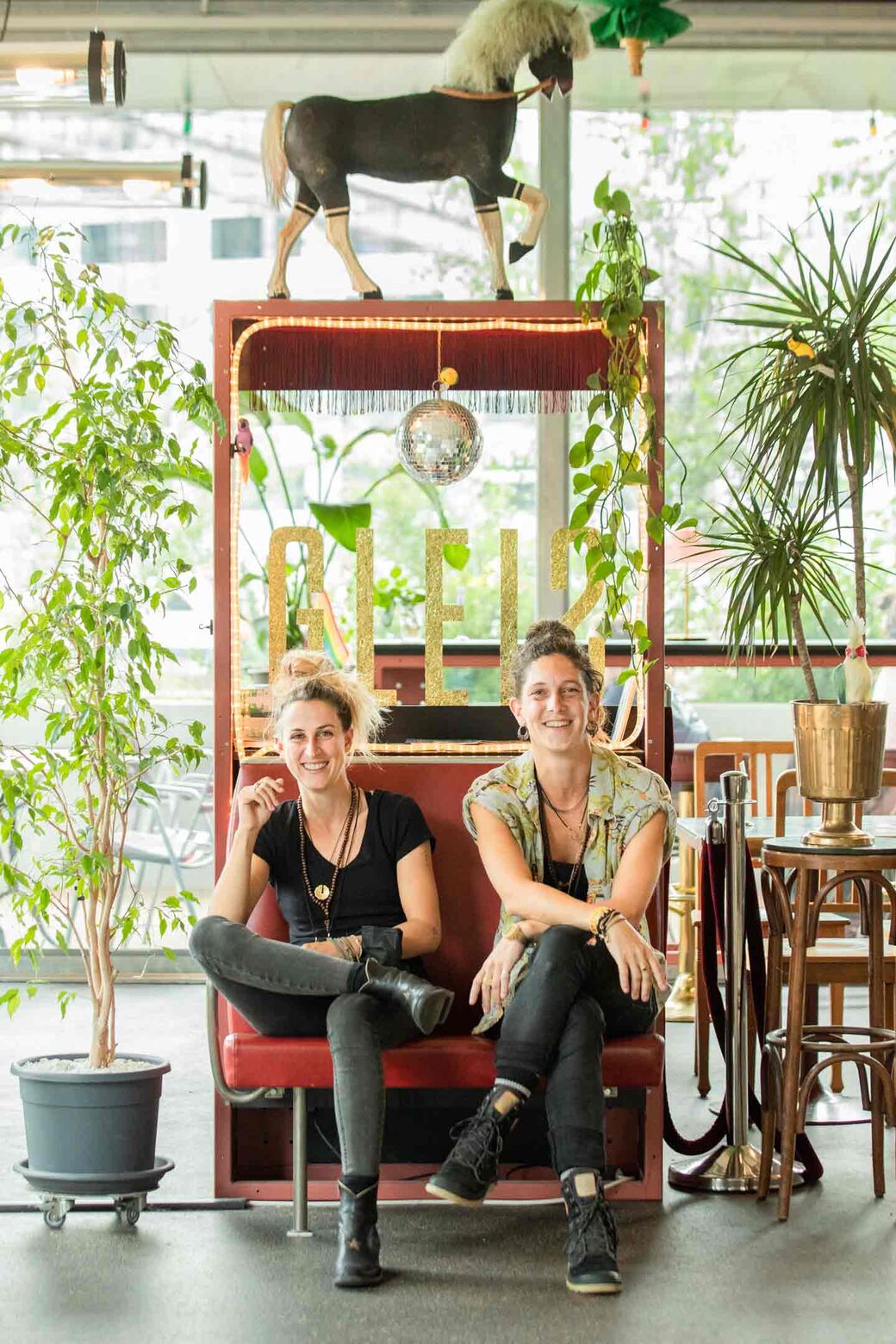 The combination of stage and bar is no longer abstract – but the design is still in a state of flux. Sometimes the guests themselves bring items with them that they think will suit Gleis. Or even entire concepts.
Address
GLEIS
Zollstrasse 121
8005 Zurich
Zollhaus, Building A, 1st floor
+41 44 545 86 57
Website
Opening hours
Tuesday to Thursday, 10 am – midnight
Friday to Saturday, 11 am – 2 am
Sunday, 11 am – 8 pm
View posts by interests, or use the proximity search and additional filters.
Try it out
.
Save posts as favourites – simply click on the heart symbol in the upper right corner of the post.