Brockenhalle Tigel
No one in charge and three floors of second-hand goods: Brockenhalle Tigel in Seefeld defies convention. Alice Cantaluppi and Miloud Genova explain how this works.
If you ask to see the person in charge at Tigel, you'll always get the same answer: no one's in charge. The set-up at the second-hand store defies convention. There are 13 members of the cooperative who work part-time, without any higher support or management. Alice Cantaluppi and Miloud Genova are two of them. They both agree: working here not only makes sense, but also promotes sustainability and diversity.
Tigel is not so much a shop as it is a destination. But it's not where you might expect to find it: towards the back of the Seefeld district, surrounded by boutiques and restaurants. The building is a little older, and inside, there's a three-storey Brockenhalle (second-hand store). The 'Halle' (hall) part of the name refers back to an earlier location. Tigel as it is today is made up of small rooms with high ceilings. It's almost like an old house, but with lots and lots of things. Tea services neatly lined up in the corridor. Clothes organised according to colour. Colourful toys in the children's room; nicely arranged jewellery in a half-open adjoining room.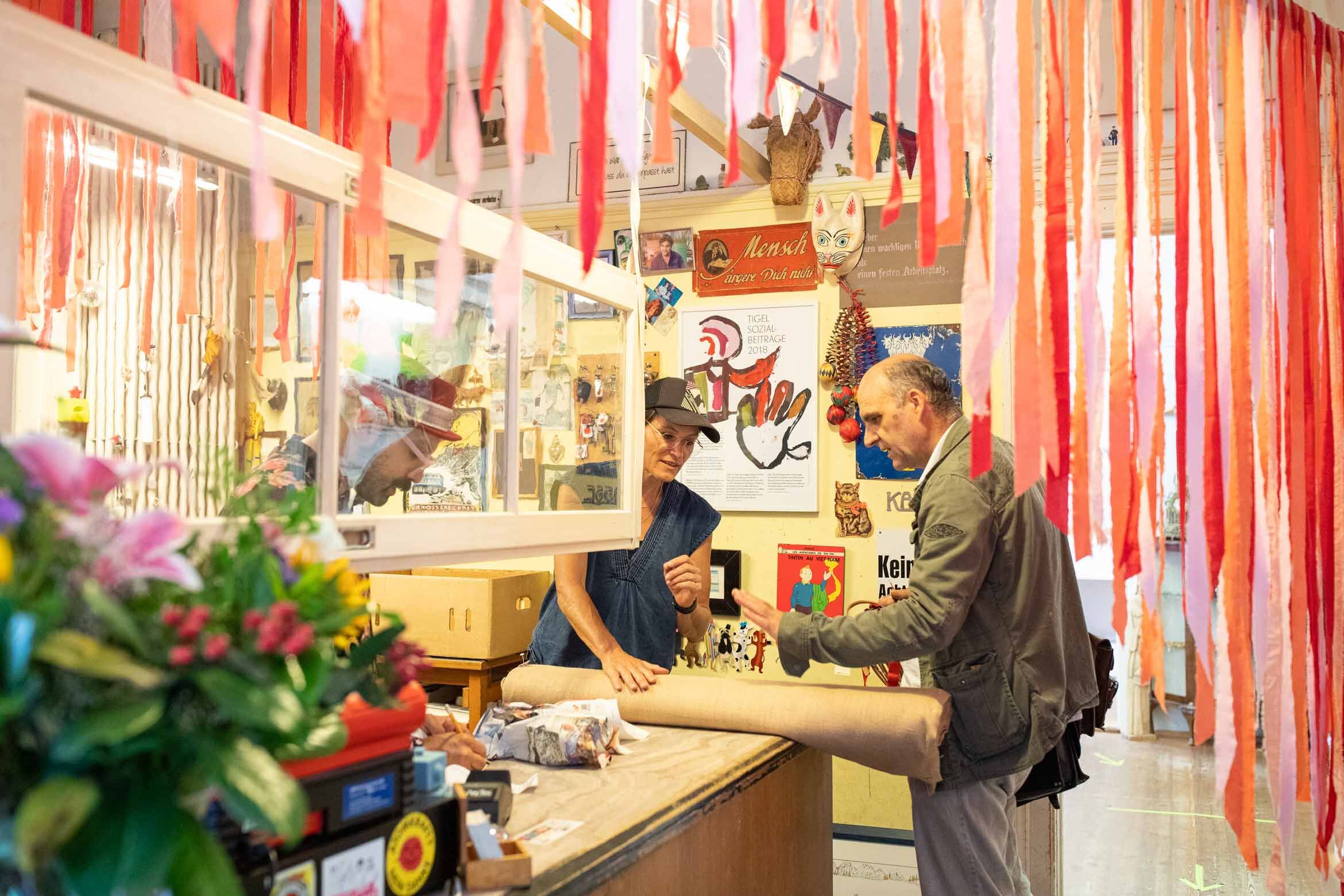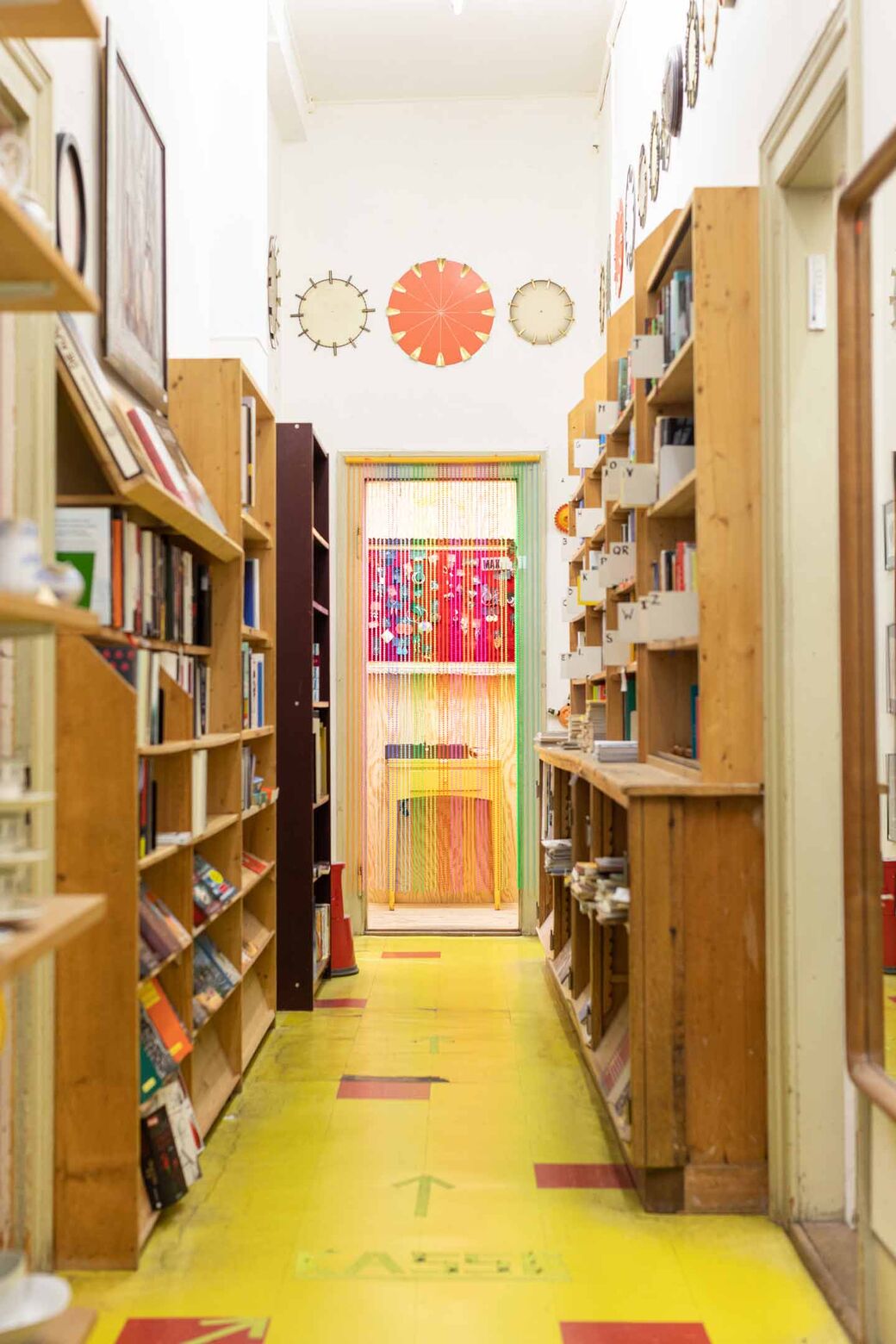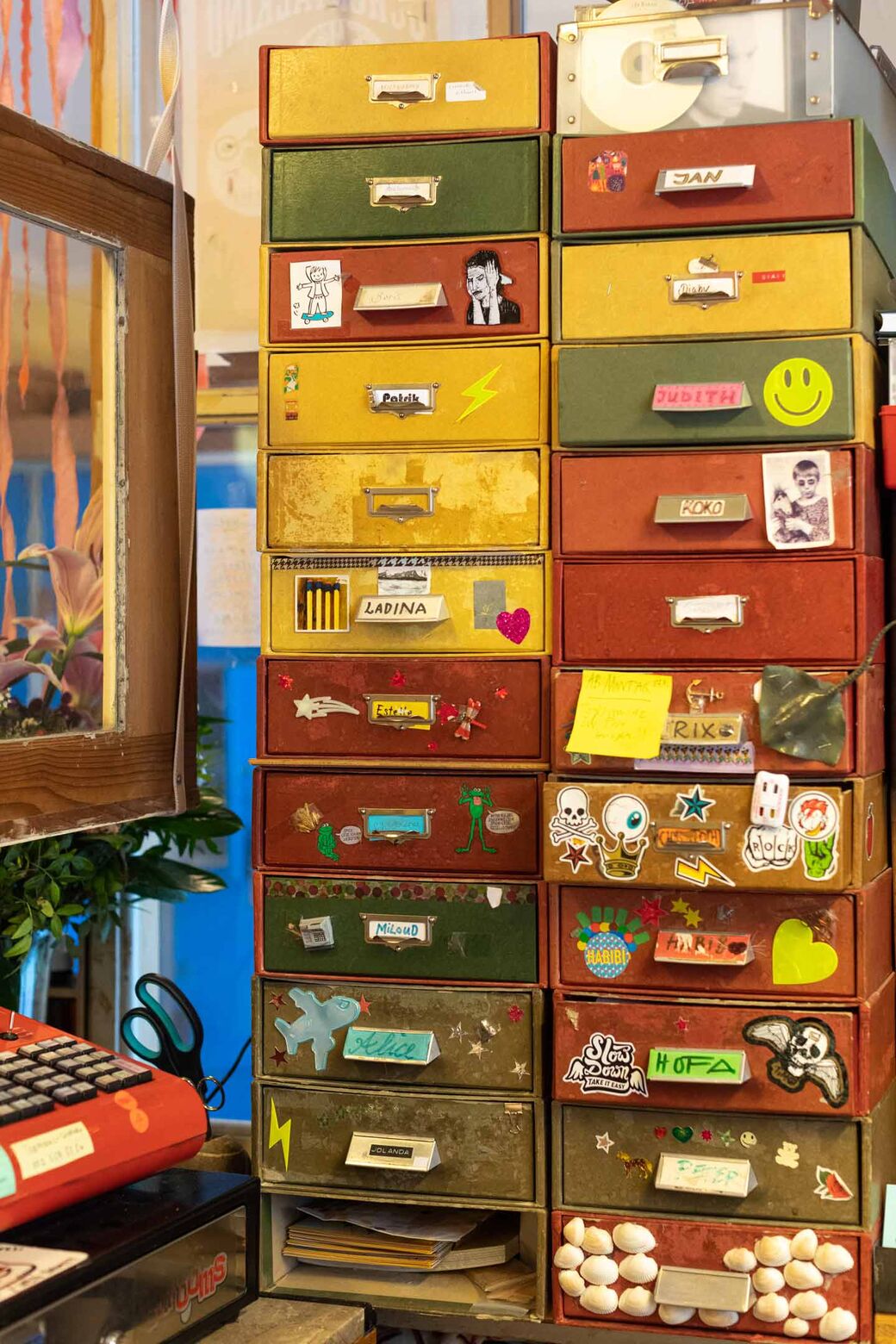 Tigel is the only second-hand store in Seefeld.
Many of Zurich's districts are home to several second-hand stores. In Seefeld, there is only one – and it's been there since the seventies. 'The idea was born from the 1968 movement,' explains Alice Cantaluppi, who works at Tigel. 'The project's scope was different at the start, but a second-hand store was always on the cards.' When the cooperative was founded in 1978, the key idea was to be self-governing and to integrate disadvantaged people into the primary labour market. In today's Tigel, the disadvantaged aspect is no longer a focus, but the jobs are: 13 permanent employees make up the cooperative that unites the Brockenhalle, the carpentry workshop and their management – and none of these jobs are full-time positions. The reason for this is an idealistic one: they want to employ as many people as possible and to make the hierarchy as unofficial and informal as possible. If you call Tigel and ask to speak to the person in charge, you'll always get the same answer: no one's in charge.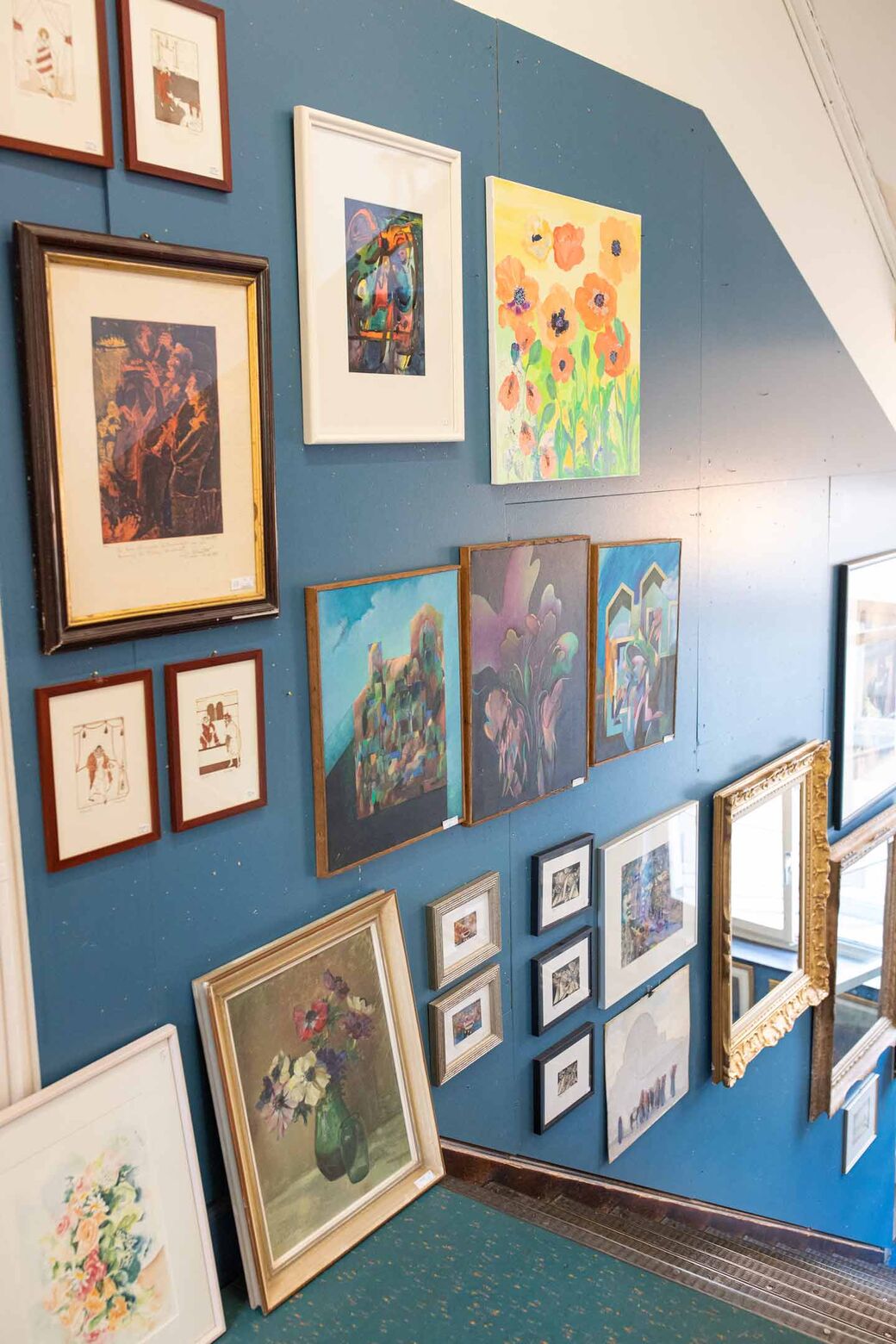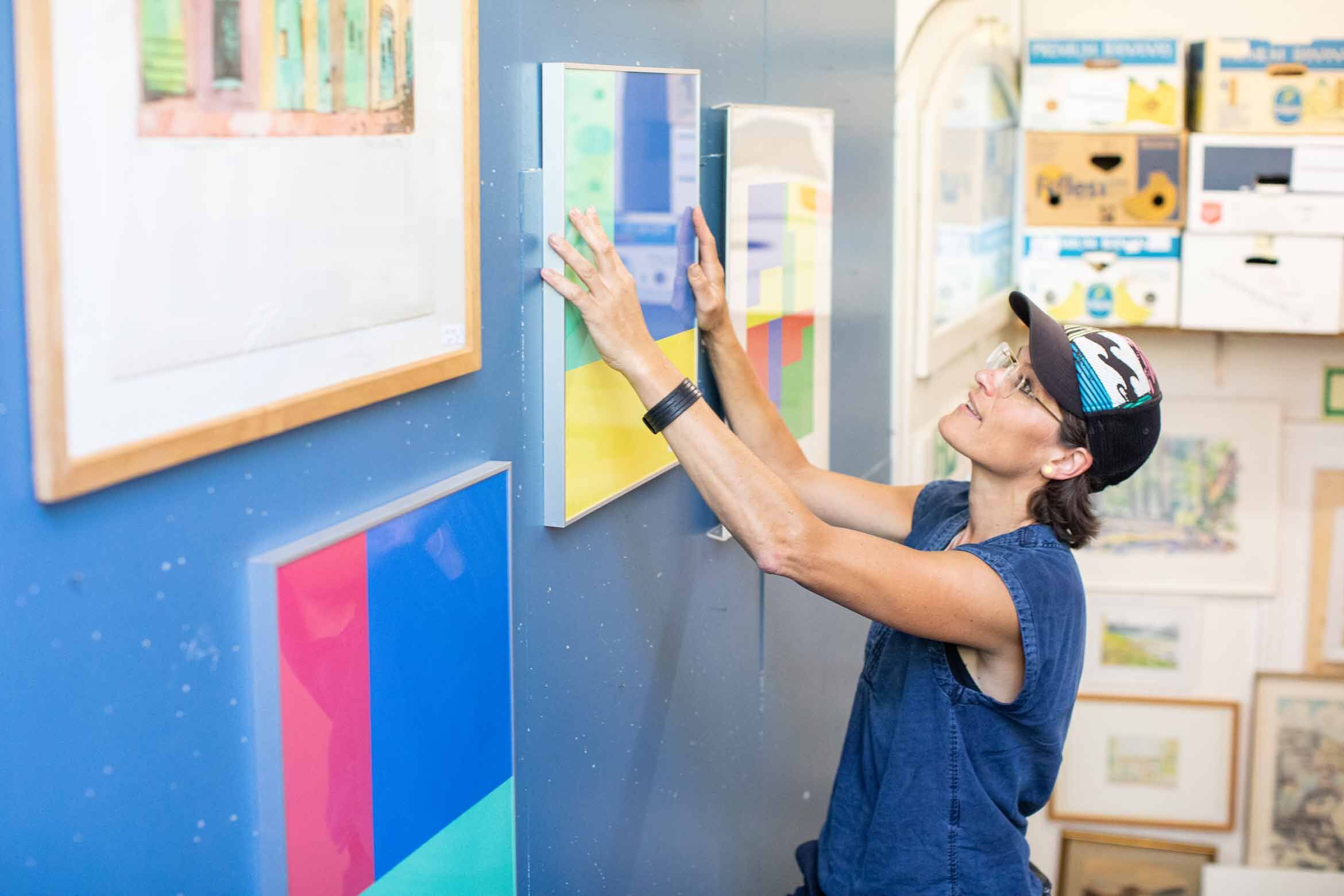 Tigel was born from the 1968 movement.
'Deliberately hiring a larger team with exclusively part-time positions is more expensive and more complicated,' admits Miloud Genova, who has been responsible for admin at Tigel since 2019. 'This makes us quite unusual.' This is precisely why he is here: 'It's somewhere I can have a real impact and embrace a true, self-determined alternative lifestyle.' Many members of the diverse group that makes up Tigel cover their fixed costs with their employment here, but they also have other passions. 'After my studies I wasn't in a position to financially rely on my work in the fine arts,' recalls Alice, who is responsible for the second-hand store. 'This is the case for many of us – and it's not unusual for someone to work here for ten years or more.'
Decisions are made collectively at monthly meetings. This is sometimes a bit more time-consuming, Alice and Miloud both admit, but it is part of being a self-governing system – a work model that has become a rarity, and not just in Zurich. Another collective decision is the Tigel social contribution: once a year, a fixed share of the turnover is donated to charities and projects. This is another thing that makes Tigel much more than just a shop.
A fixed share of the turnover is donated.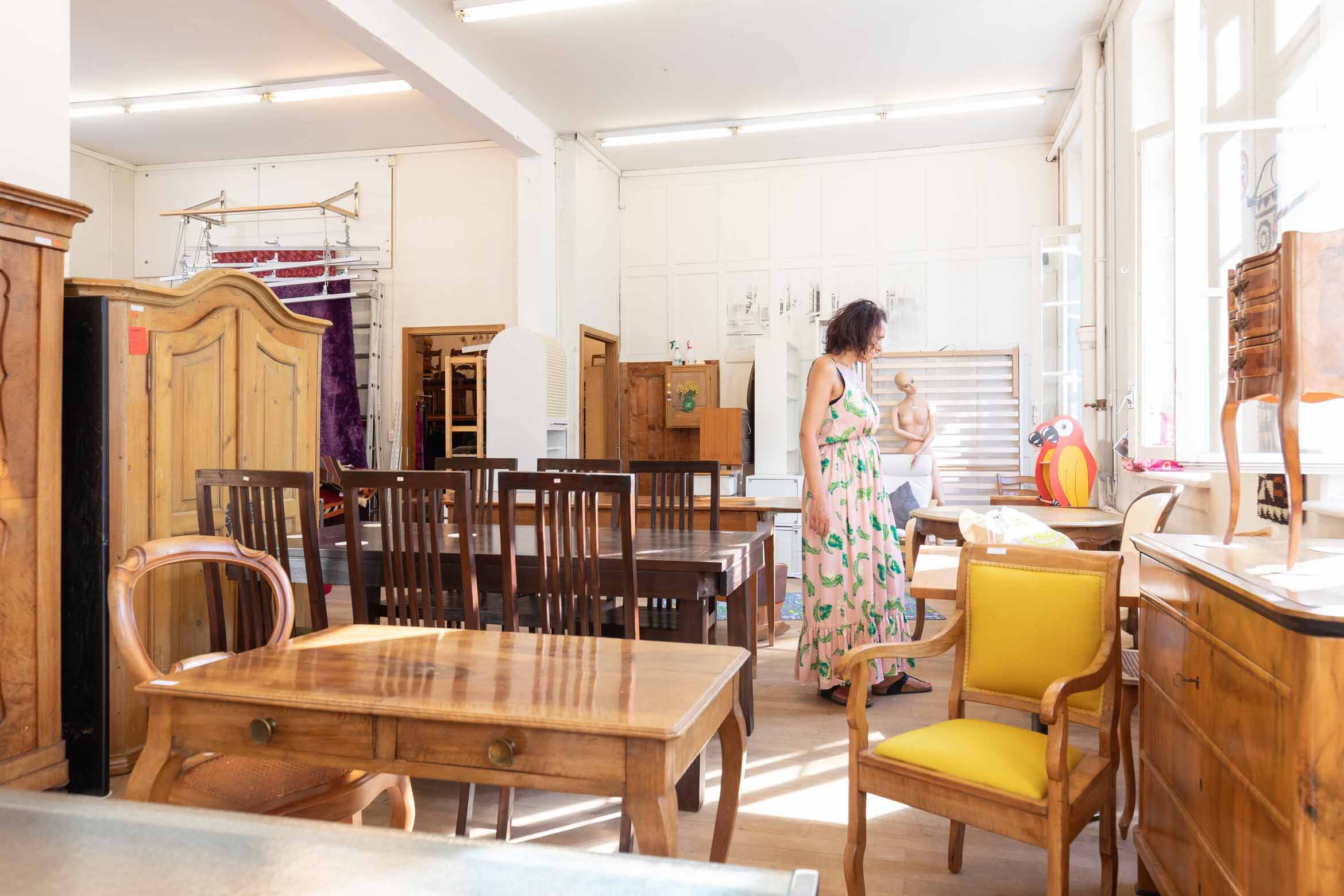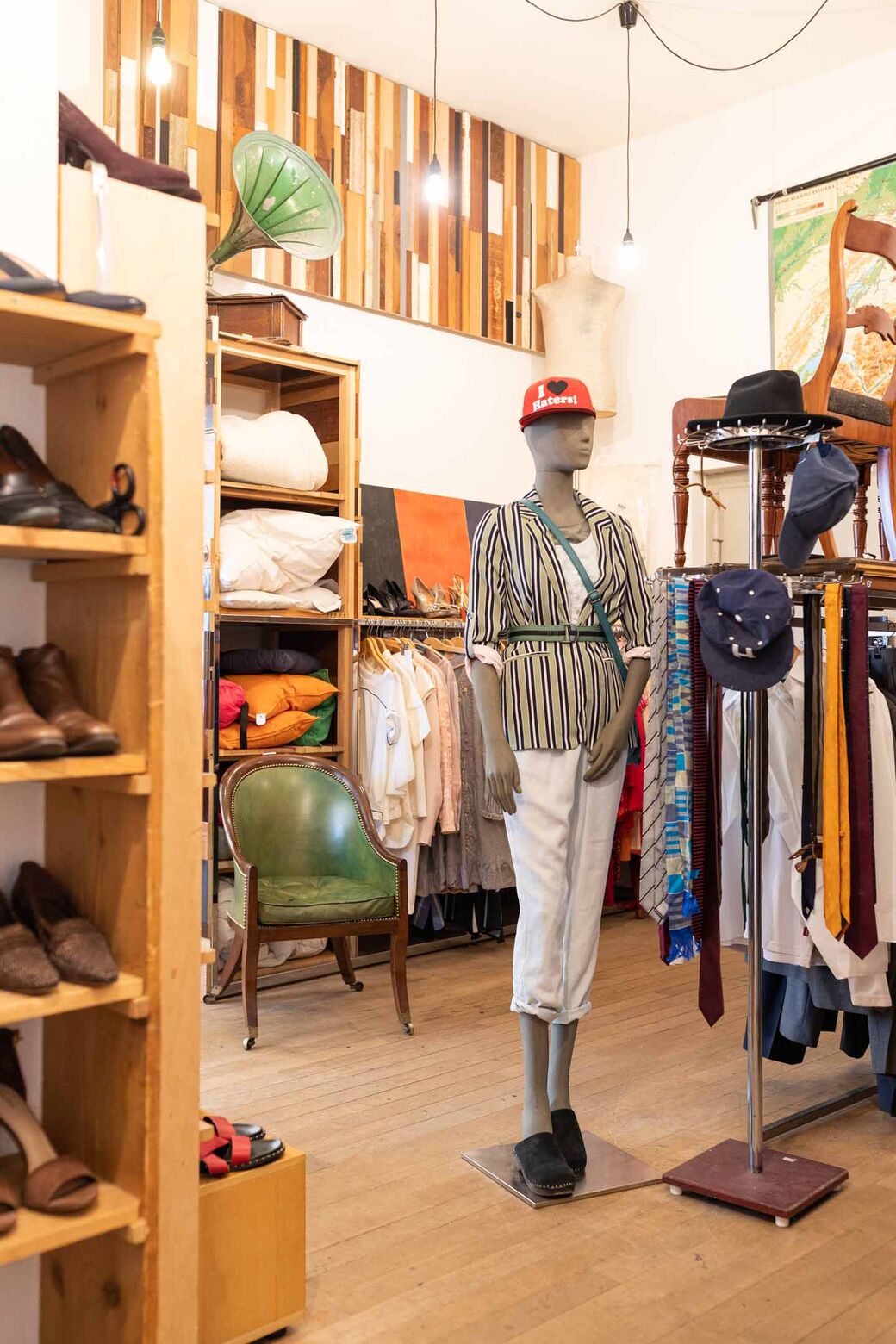 The Brockenhalle and how it is run take a stand against throwaway society. 'We do not operate outside of capitalist logic, but we are shifting some parameters. We profit from abundance,' Alice reflects, 'but we also promote sustainable consumption for lower income groups.' If you just want to sit and read in the book corner, you're very welcome to. 'We try to move with the times, but we want to remain a second-hand store and not become a boutique.'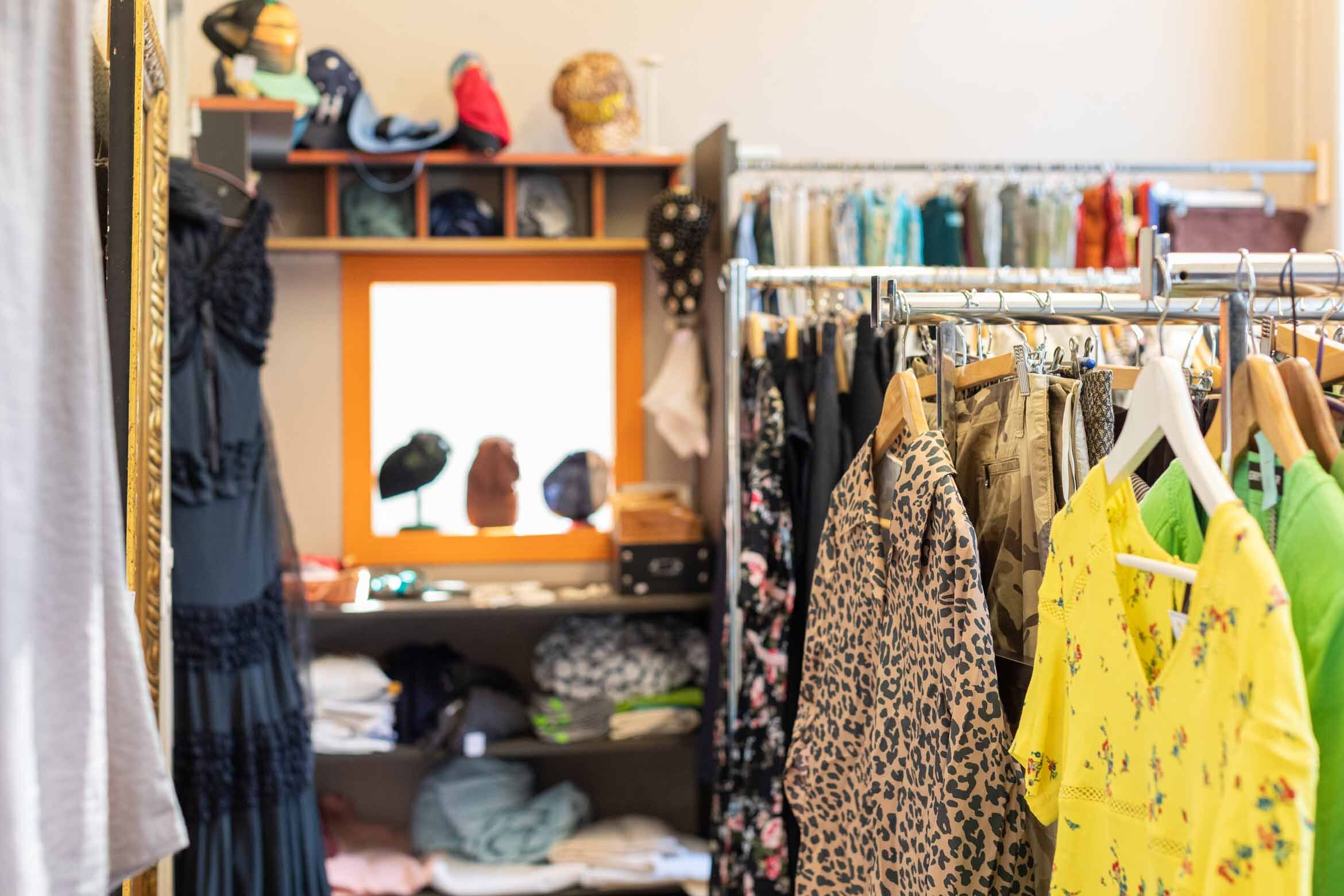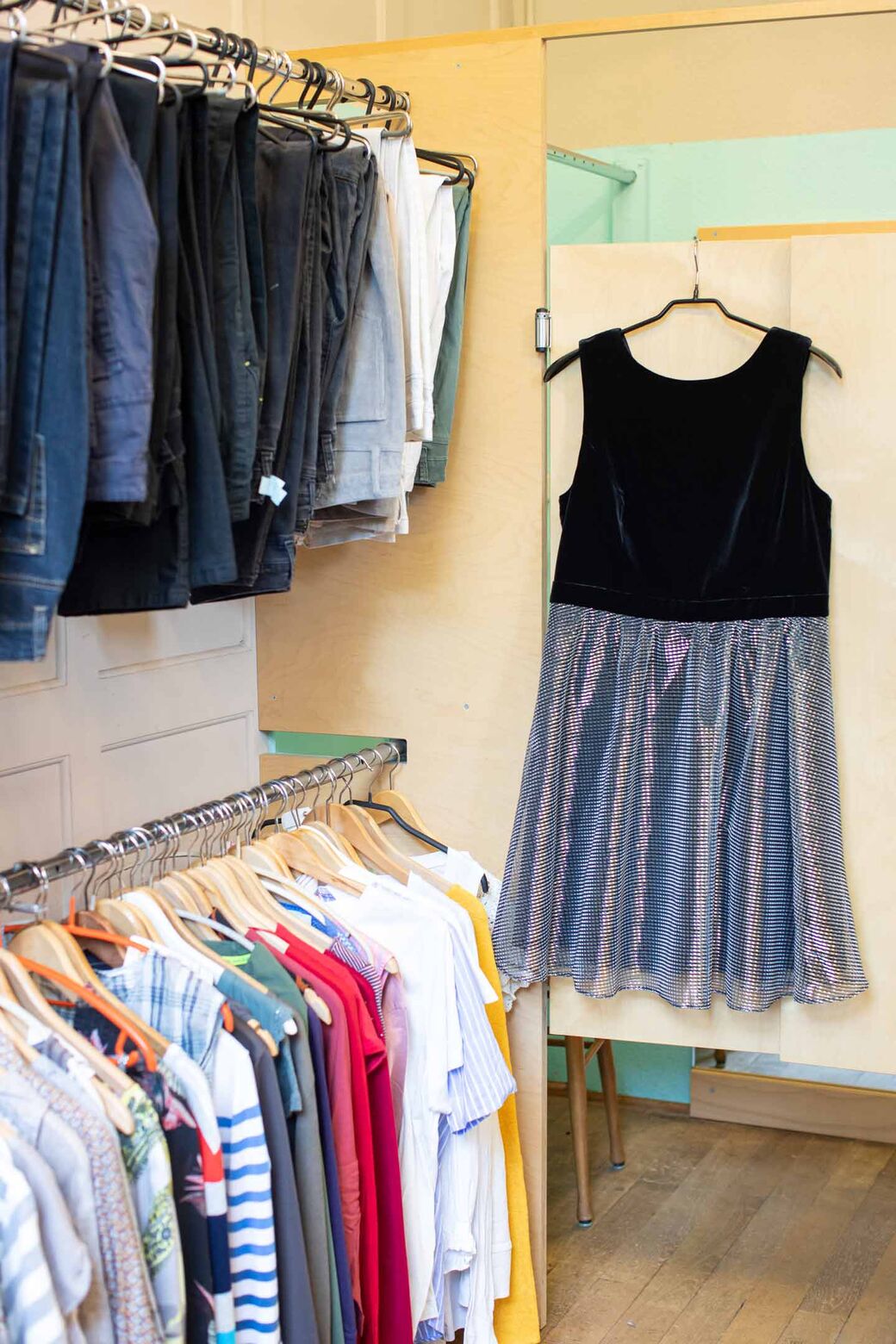 This means that Tigel doesn't buy any goods and only takes what people bring in. Prices are also kept as low as possible. Diplomacy is often needed when it comes to choosing what to sell in the store: how much to reject, accept and throw away. 'Out of the store's 340 square metres, only a very small section is allocated for storage, so the flow of goods is very fast.'
'It's somewhere I can embrace a true, self-determined alternative lifestyle.'
Miloud Genova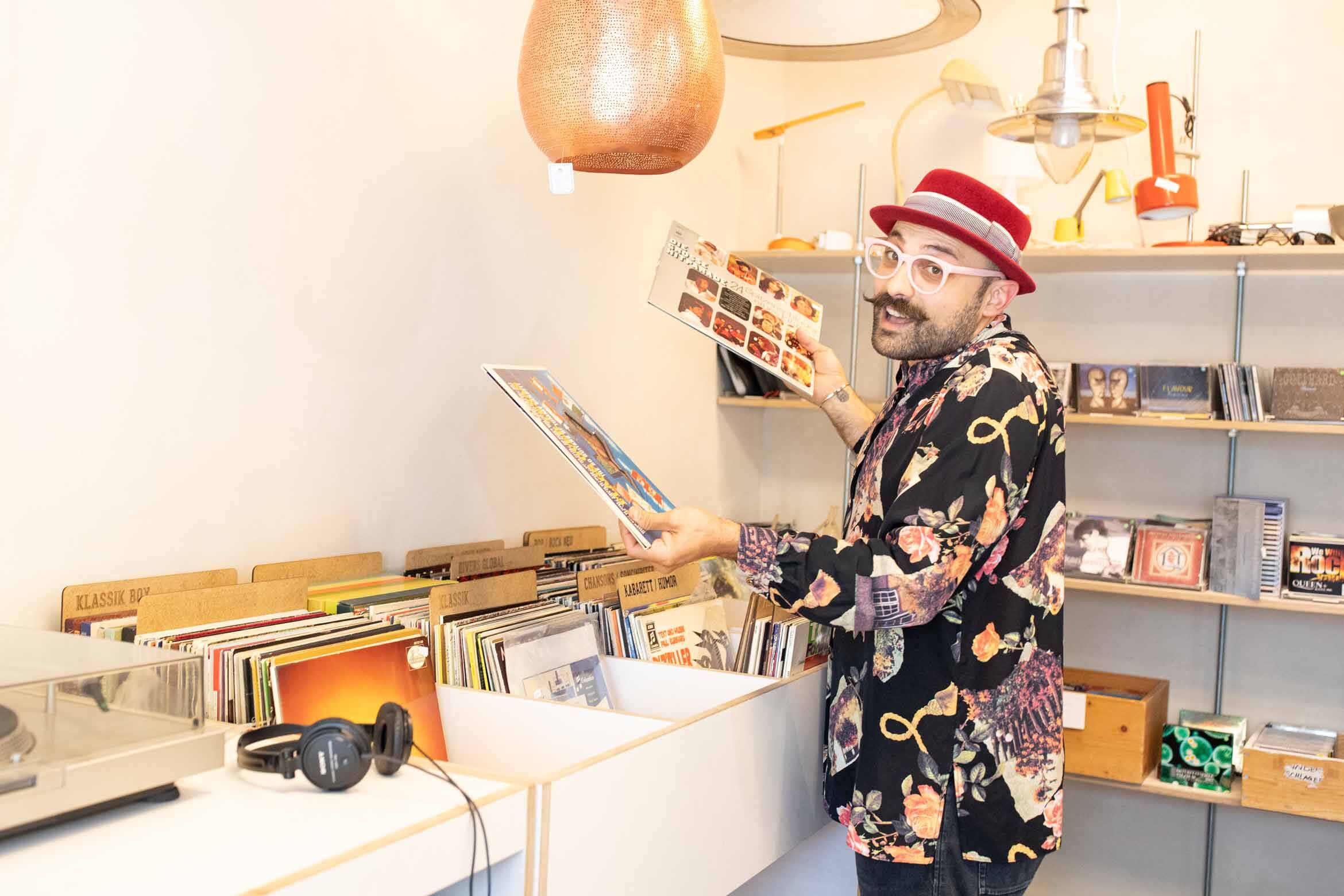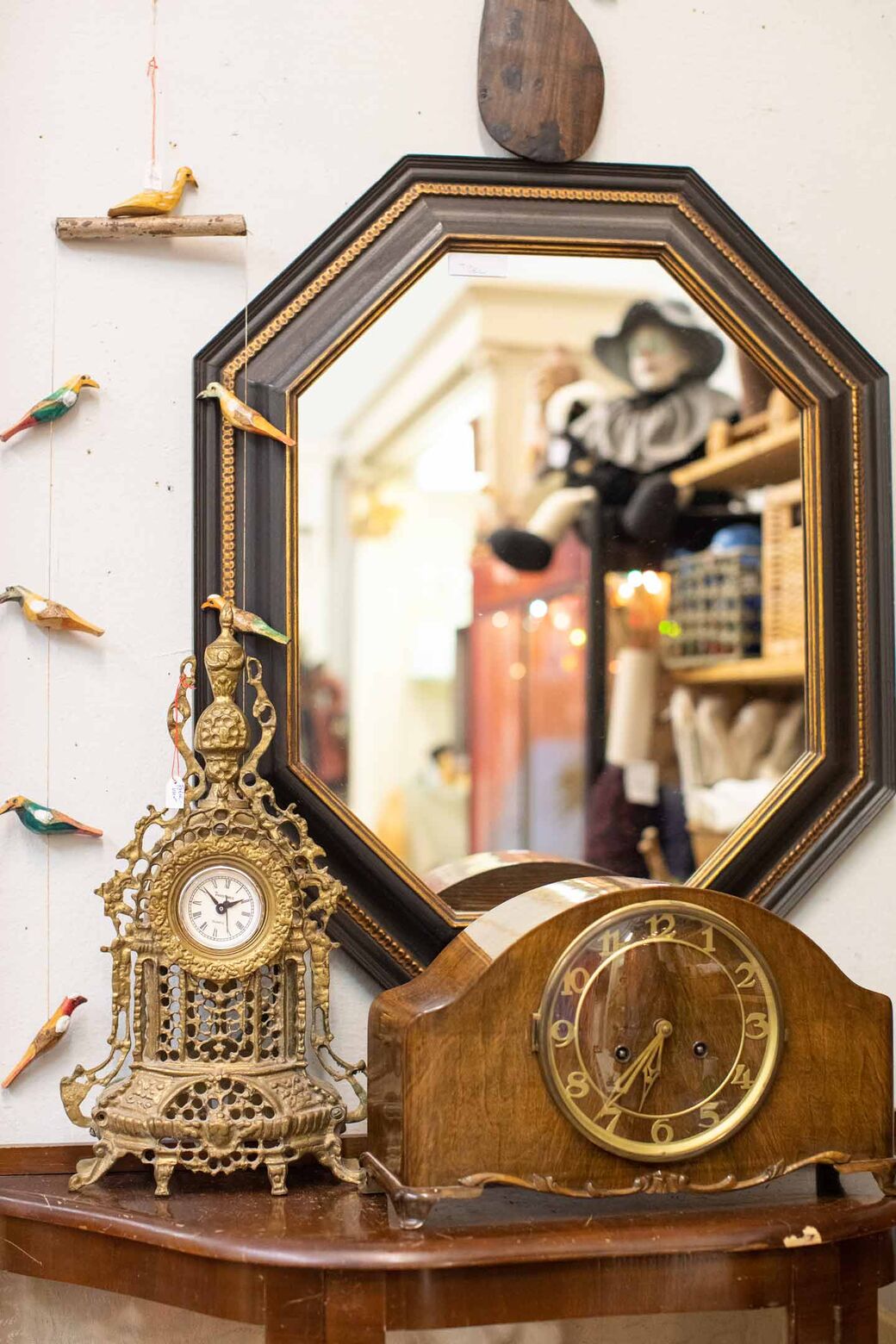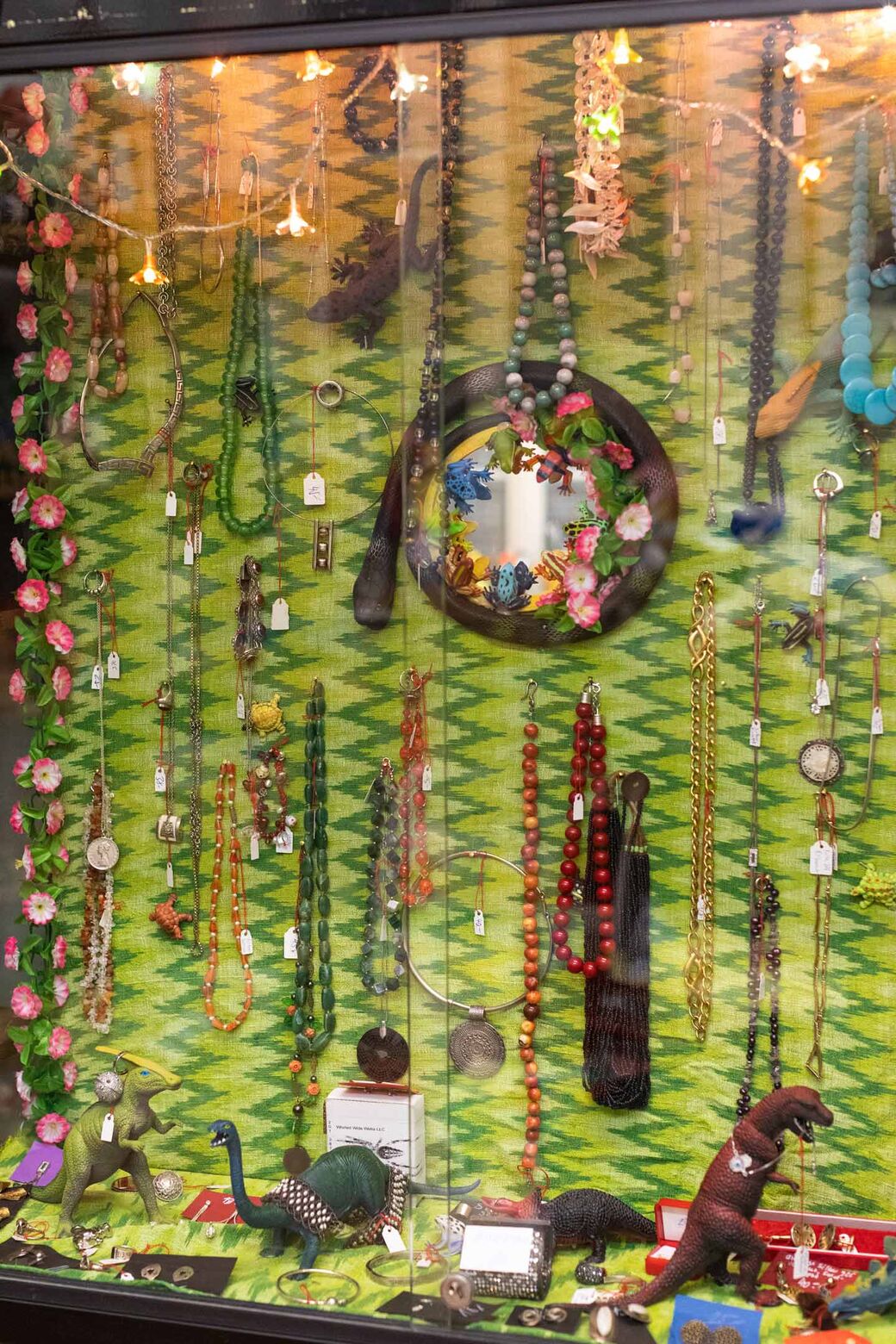 Even though the system is still screaming out for efficiency, Tigel remains true to its basic principles and they are up for constant discussion. Despite internet auctions and new business models, the number of visitors remains stable. 'Our team and our customers are from all generations, backgrounds and social classes,' Miloud explains. 'When I tell people that I work in a Brockenhalle in Seefeld, they are often surprised: lots of people think it must be an upscale second-hand store. But it's more like a wonderful oasis in an otherwise very exclusive district.'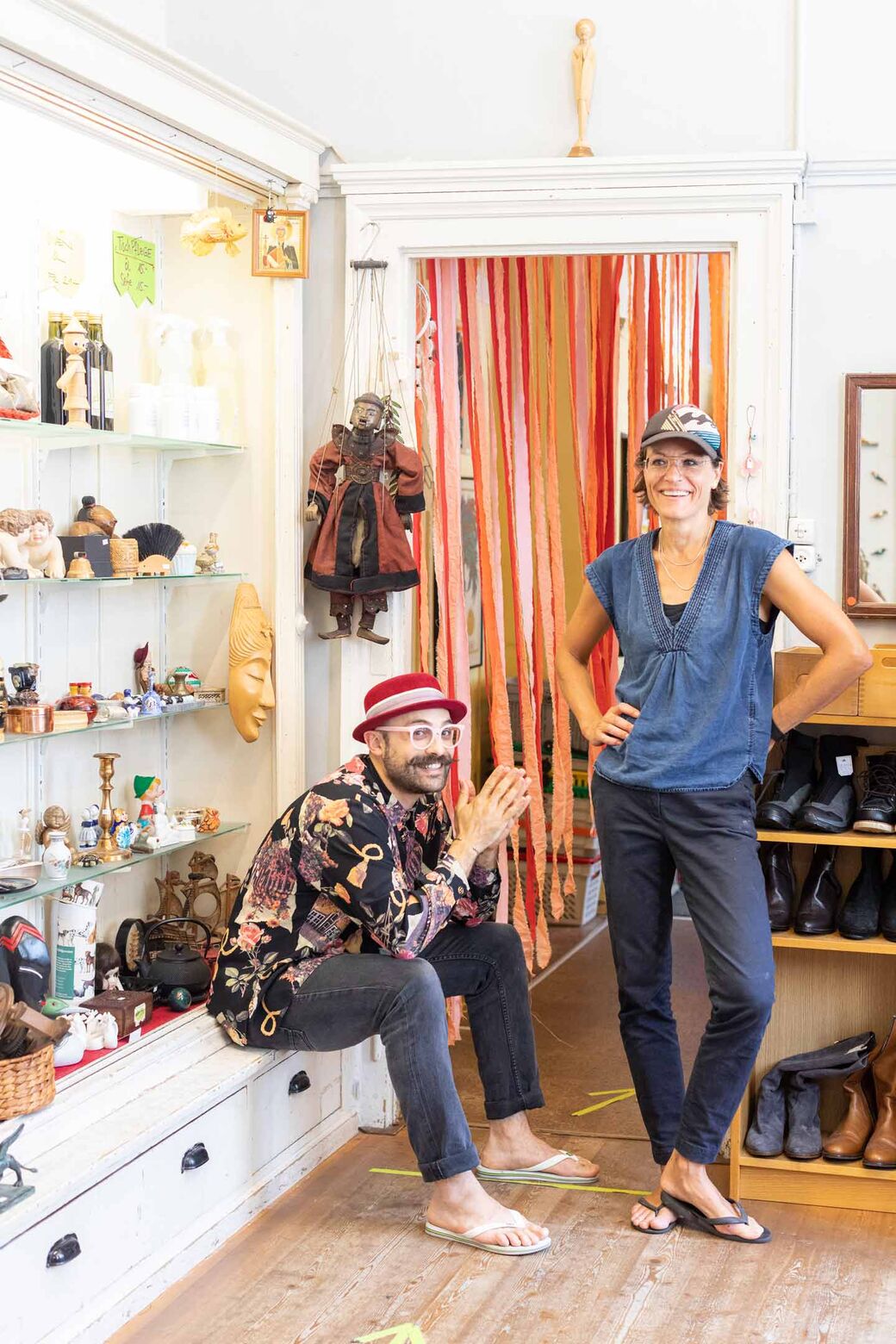 This oasis is also a meeting place, says Alice. 'There are some people who come in several times a day. Some grew up with regular visits to Tigel. It's a real social melting pot.' Staff are sometimes treated to cakes made by customers at the daily eleven o'clock meeting, where everyone from the carpentry workshop, transport and sales comes together. Some also bring in things from their holidays – or share their experiences at Tigel, says Alice: 'People like to share their personal stories. For example, they tell us that they have just become a grandmother or about their worries. It's often like they aren't talking to me specifically, rather they are telling the place.'
Address
Brockenhalle Tigel
Hornbachstrasse 62
8008 Zurich
+41 44 422 50 96
Website
Opening hours
Monday – Friday: 10 am – 6:30 pm
Saturday: 10 am – 4 pm
Drop-off times
Monday – Friday: 11 am – 5 pm
Saturday: 11 am – 3 pm
View posts by interests, or use the proximity search and additional filters.
Try it out
.
Save posts as favourites – simply click on the heart symbol in the upper right corner of the post.