Travel Book Shop
In her Travel Book Shop, Regula Weber helps globetrotters plan their next trip and takes armchair travellers on an adventure.
In her bookshop on Rindermarkt, Regula Weber has everything that globetrotters need to plan their next trip, including travel guides and maps for all over the world. The current owner used to be a regular customer herself.
The oversized postcard on the glass door of the Travel Book Shop has been hanging there forever. The camel in the picture looks out onto the street and almost seems to be smiling. It seems very fitting for a small bookshop that exclusively deals with all things travel.
Inside, the shelves are stacked to the ceiling with travel books. The Travel Book Shop sells travel guides and maps for everywhere from Egypt to Cyprus – almost the entire world is squeezed into this one bookshop. You won't find piles of bestsellers here. Instead, there is just one copy of every title.
'Lots of people get frustrated with the tiny maps on their smartphones.'
Regula Weber has owned the Travel Book Shop since 2012. Before this, the trained psychotherapist was a regular customer at the shop. Even back then, the shop and its carefully selected range of books were very special to her. It was definitely something worth saving. The bookshop was set to close when Regula spontaneously decided to take over from the shop's founder Gisela Treichler.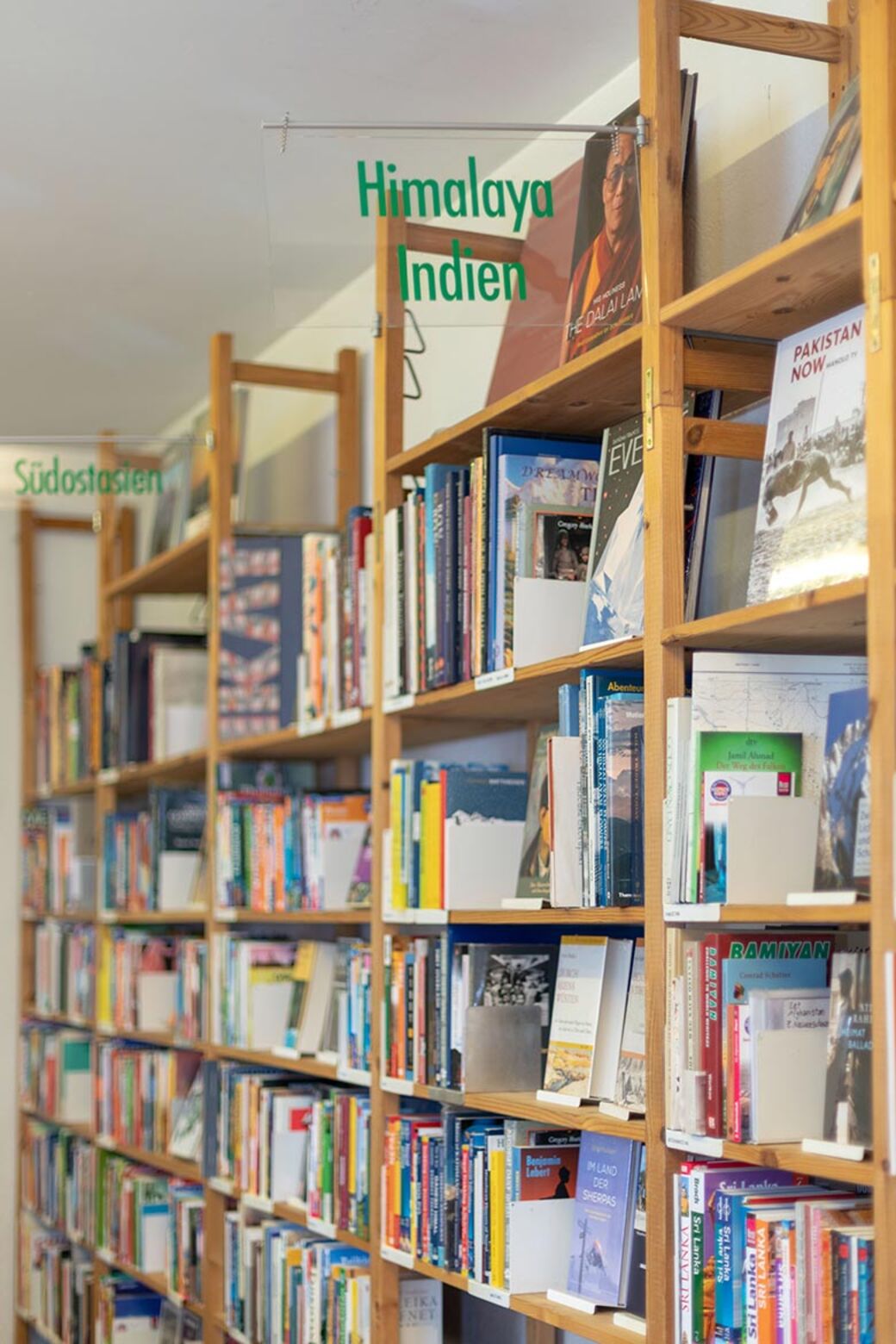 Today, the shelves are home to around 12,000 titles. The shop also has an extensive website and receives orders from all over Switzerland. Maps are particularly popular. 'Lots of people get frustrated with the tiny maps on their smartphones,' says Regula.
In the Travel Book Shop, customers can find detailed maps as well as special editions. The shop owner points us to a fold-out map of a hiking trail somewhere in Japan. 'We order maps directly from the countries if necessary, whether that's Finland, Greece or Nepal,' she says. This is why it is important for the team to be knowledgeable about the world and the range of books on offer. Providing tailored advice is the shop's USP and essential for its survival. Alongside Regula, the team now includes two trained booksellers – Liliane Wolf and Susanna Schoch – as well as voluntary, well-travelled shop assistants. Regula's sister Barbara also takes care of PR and finances.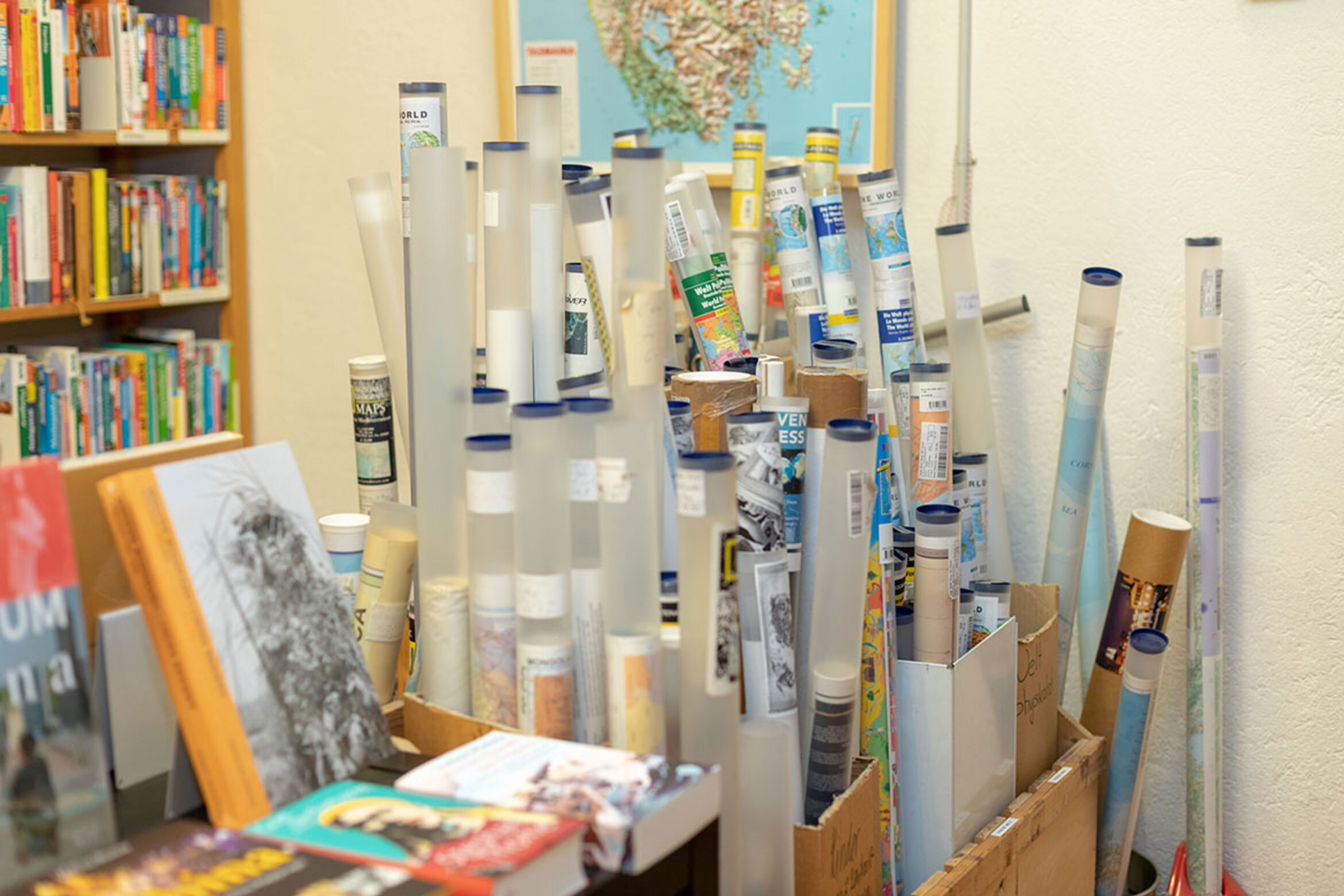 'One time a diplomat came into the shop and he wanted to visit every country in the world. He had already been to around 140 countries.'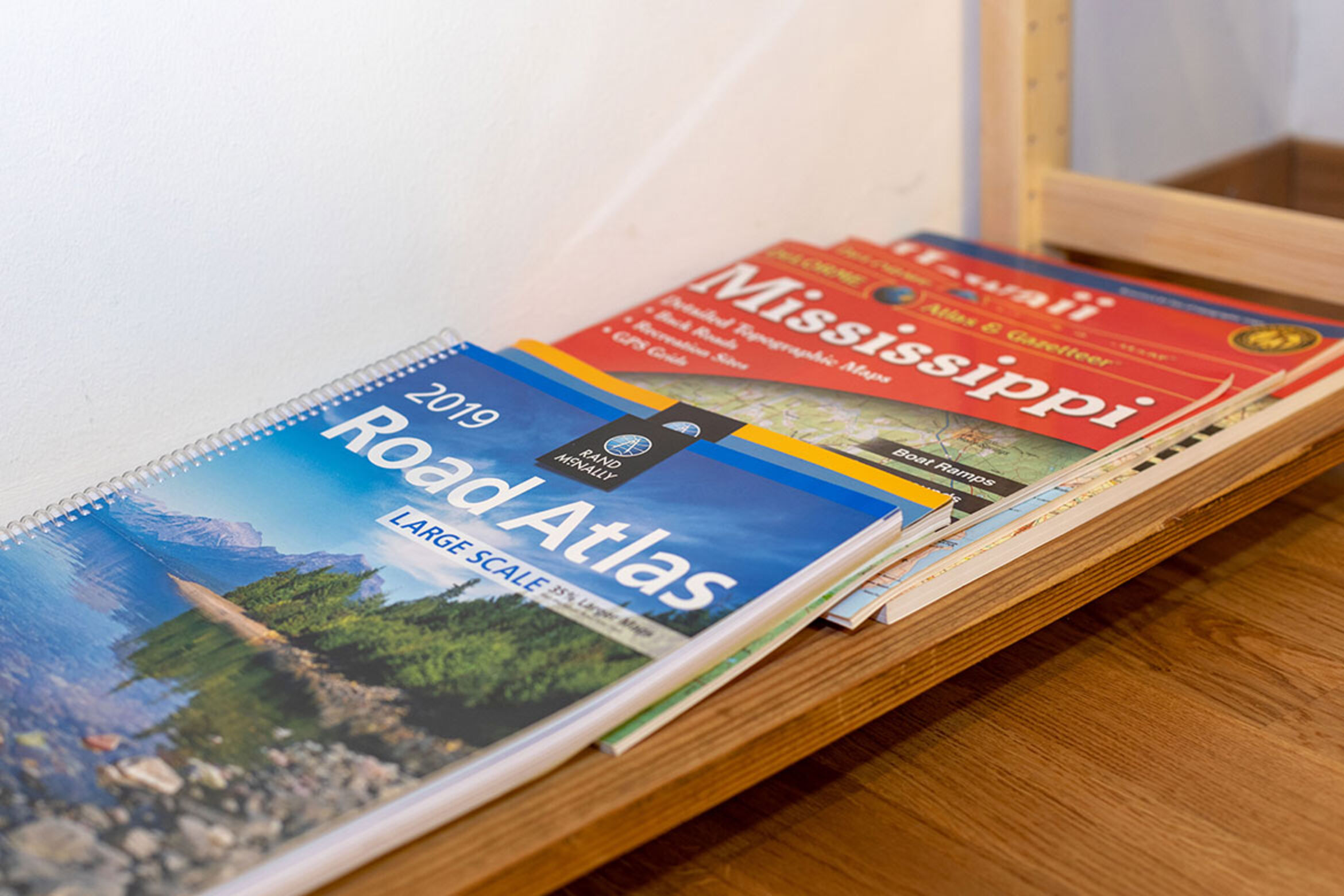 Regula's shop attracts lots of globetrotters, who often tell Regula about their exciting adventures. 'One time a diplomat came into the shop and he wanted to visit every country in the world. He had already been to around 140 countries.' But he had been struggling to find reading material for some of the countries that he still needed to tick off his list.
Two other customers came into the Travel Book Shop to stock up on maps for their journey from Cape Town back to Switzerland by bike. Two and a half years later, they returned to the shop. Regula decided there and then to organise an event with the pair. 'They had been travelling around the world for 13 years. I was sure that I wouldn't be the only one who wanted to hear about their adventures.' It was a poignant evening. Other globetrotters regularly come to Regula wanting to put on an event in the bookshop to talk about their travels. The shop owner is more than happy to oblige.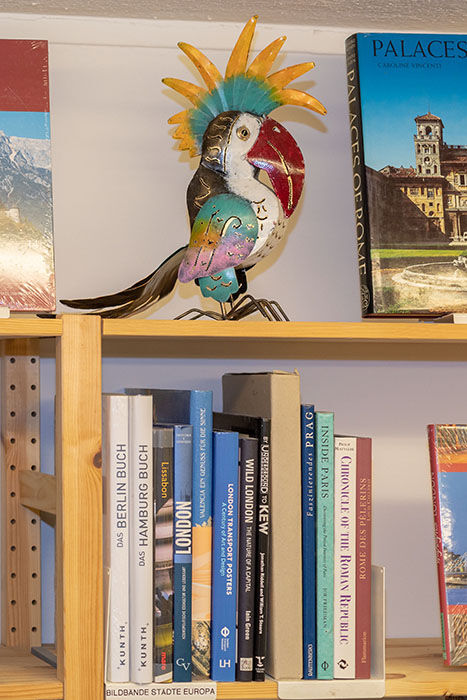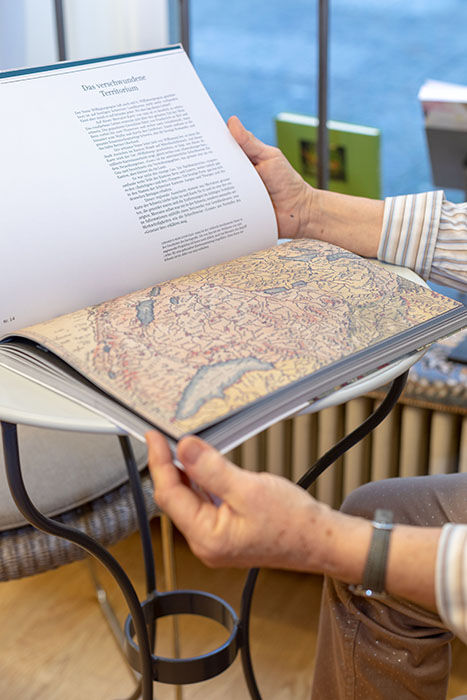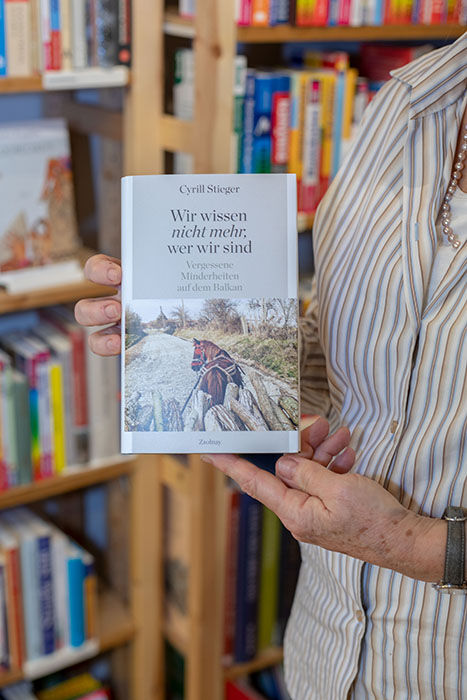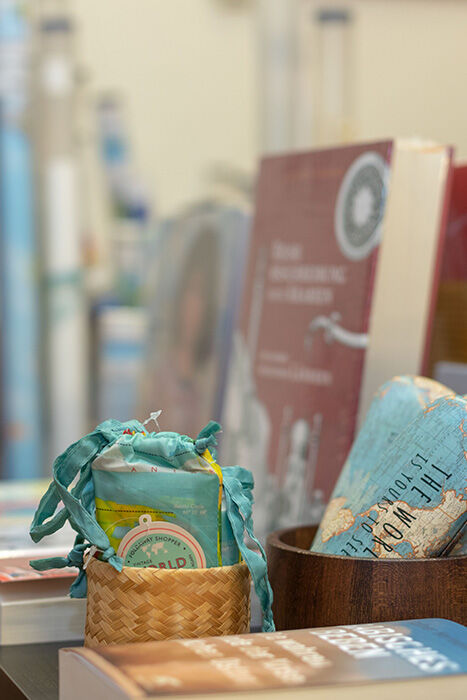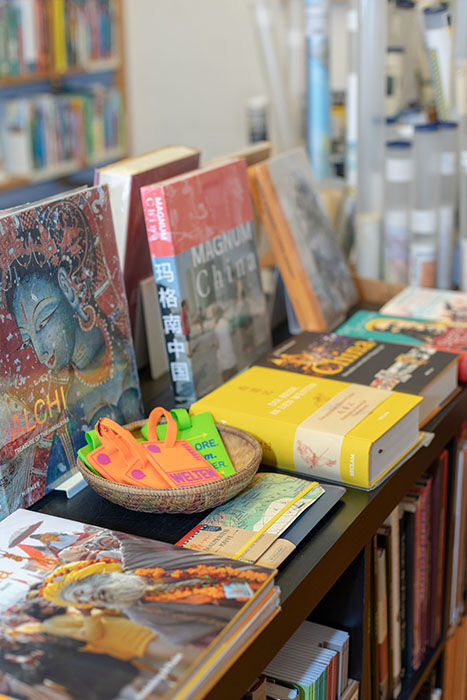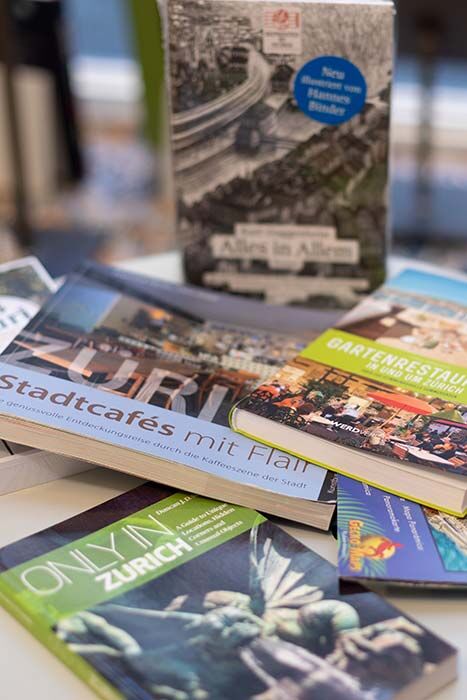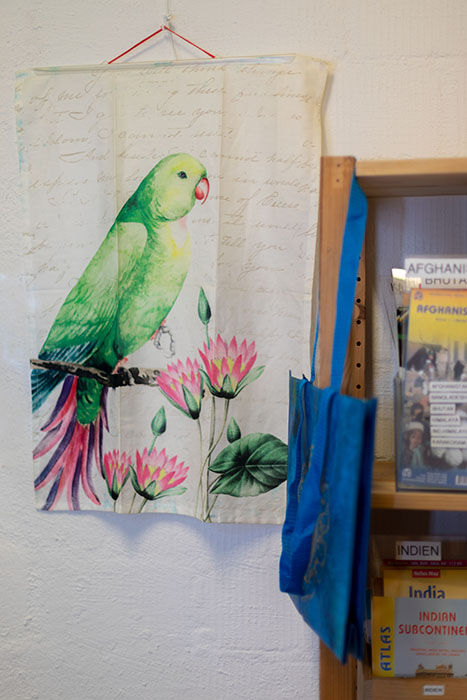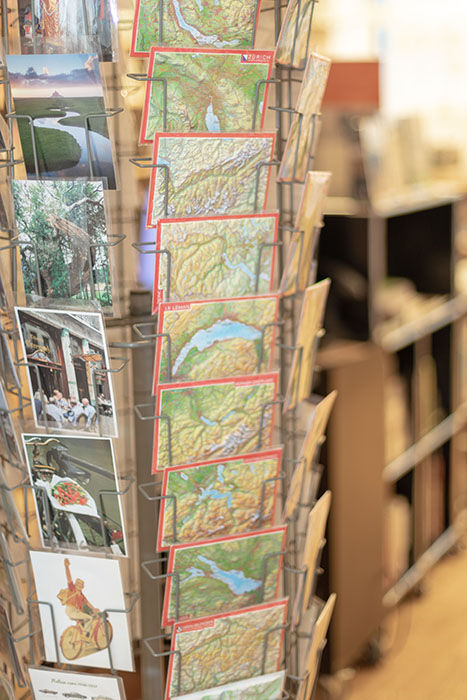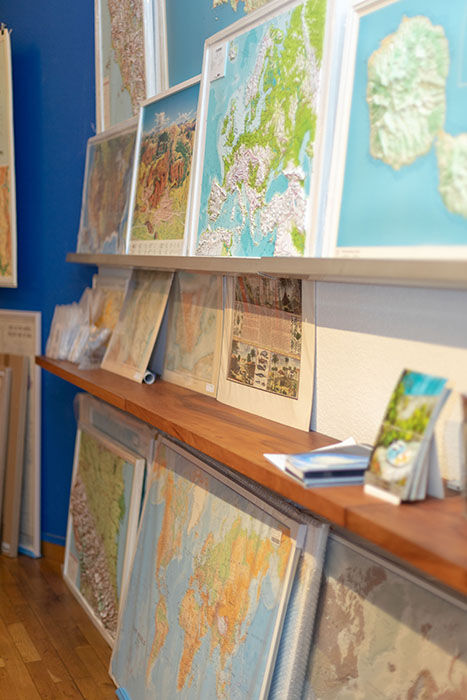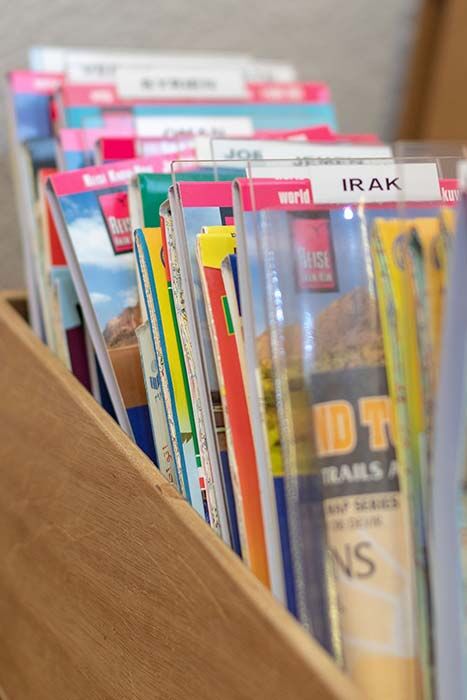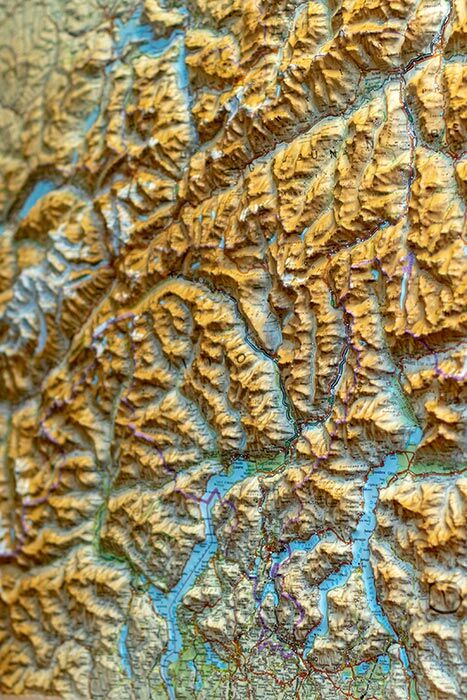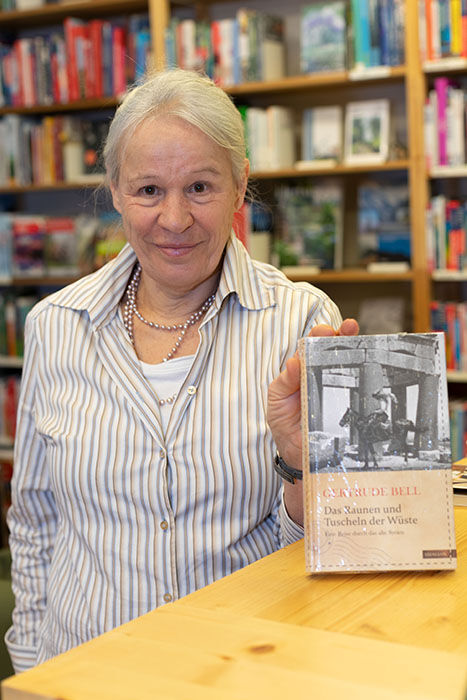 Regula used to be an avid traveller herself. She once backpacked through South America. Today, she doesn't travel as often – physically anyway. 'I enjoy discovering foreign worlds through reading,' she explains. That is why it is so important to her that the bookshop also offers something for 'armchair travellers' in the form of novels, travel writing, illustrated books and cookbooks. The Travel Book Shop even stocks children's books.
Managing the shop isn't always easy. 'I knew from the start that the bookshop wasn't exactly a gold mine,' says the shop owner. 'But there are so many fascinating titles and I love working here.' A customer once said to me: 'You are working in paradise,' and Regula has to agree.
Address
Travel Book Shop
Rindermarkt 20
8001 Zürich
+41 44 252 38 83
Website
Opening times
Monday, 12 pm – 18:30 pm
Tuesday to Friday, 10 am – 18:30 pm
Saturday, 10 am – 17 pm
View posts by interests, or use the proximity search and additional filters.
Try it out
.
Save posts as favourites – simply click on the heart symbol in the upper right corner of the post.