Unmeat
At Theo Favetto and Raphael Neuburger's snack counter, everything is vegan – from the cheeseburger to the milkshake.
They were looking for high-quality fast food with a twist. So Theo Favetto and Raphael Neuburger started selling their own burgers, firstly in food trucks at festivals, and now at a bricks-and-mortar restaurant in district 4. No animals are harmed in the making of their food.
Why do you vegans always have to replicate meat? Theo Favetto and Raphael Neuburger smile when they hear this question, because it's one they've heard often. For many years. For decades, in fact.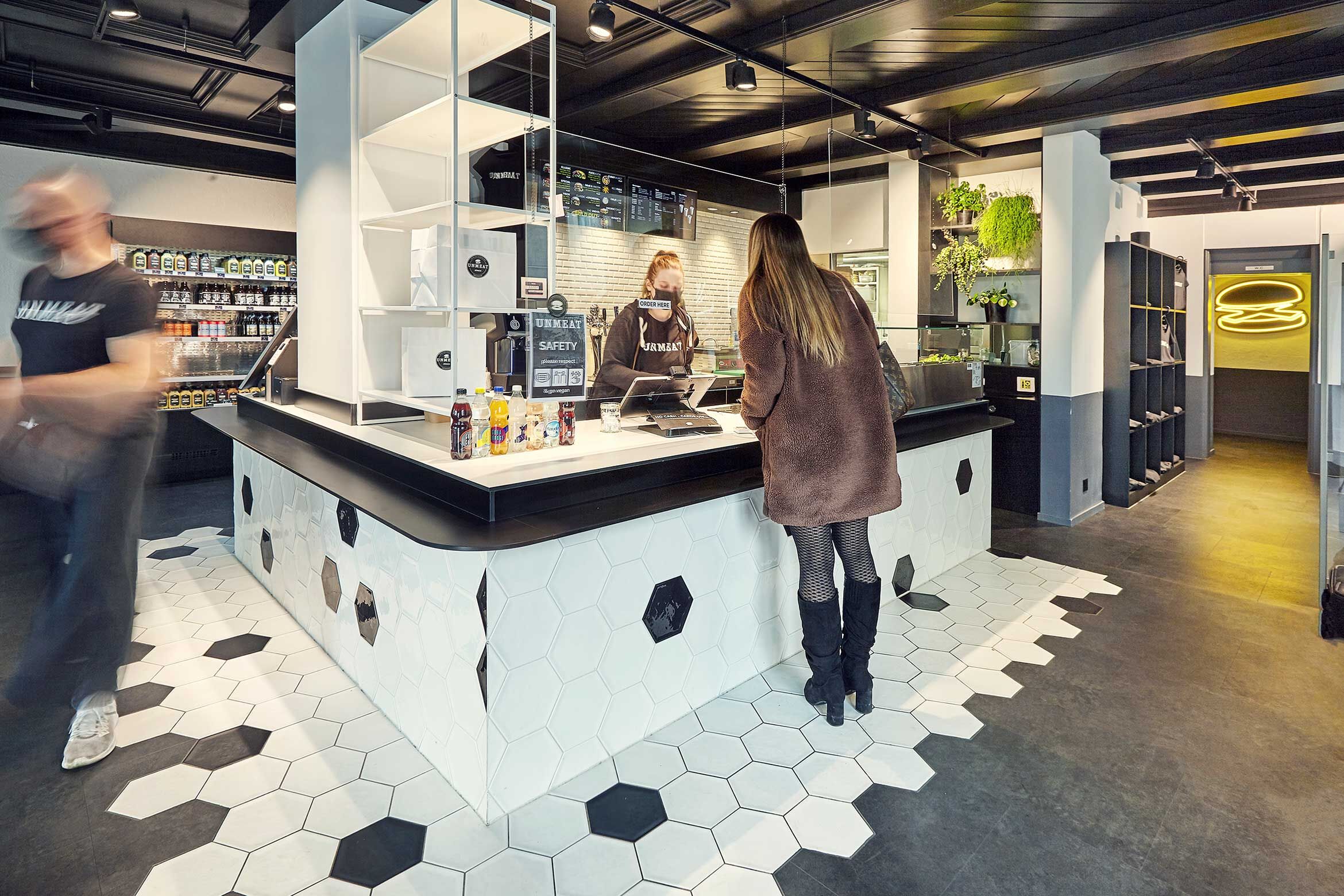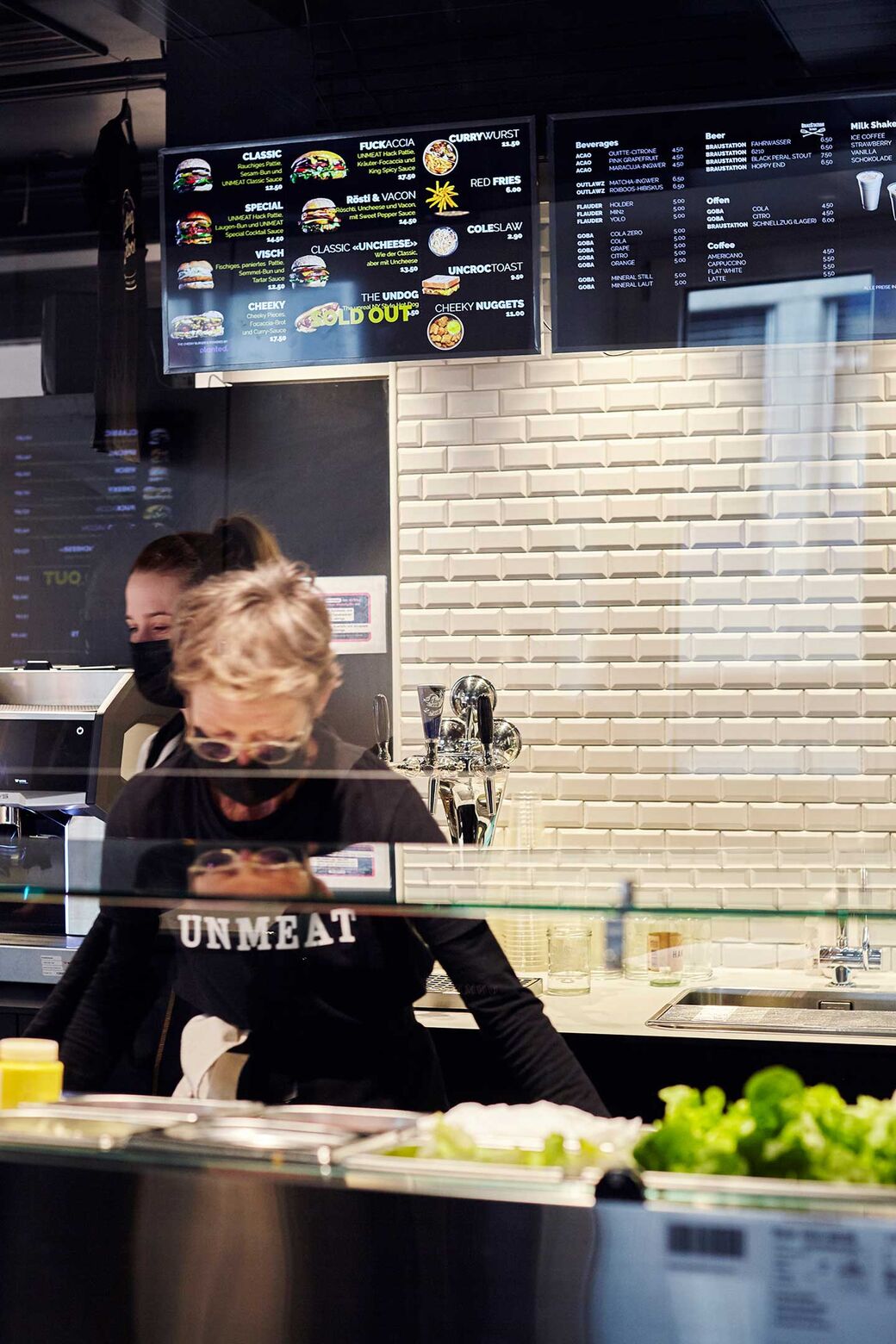 Now Theo and Raphael are doing exactly that: they're making food that would normally contain animal products – burgers, sausages and nuggets – only they're making it out of plants instead of meat. Their burger place is called Unmeat, and it's been located at the crossroads of Militärstrasse and Tellstrasse since winter 2020.
The burgers here aren't made out of meat – they're plant-based.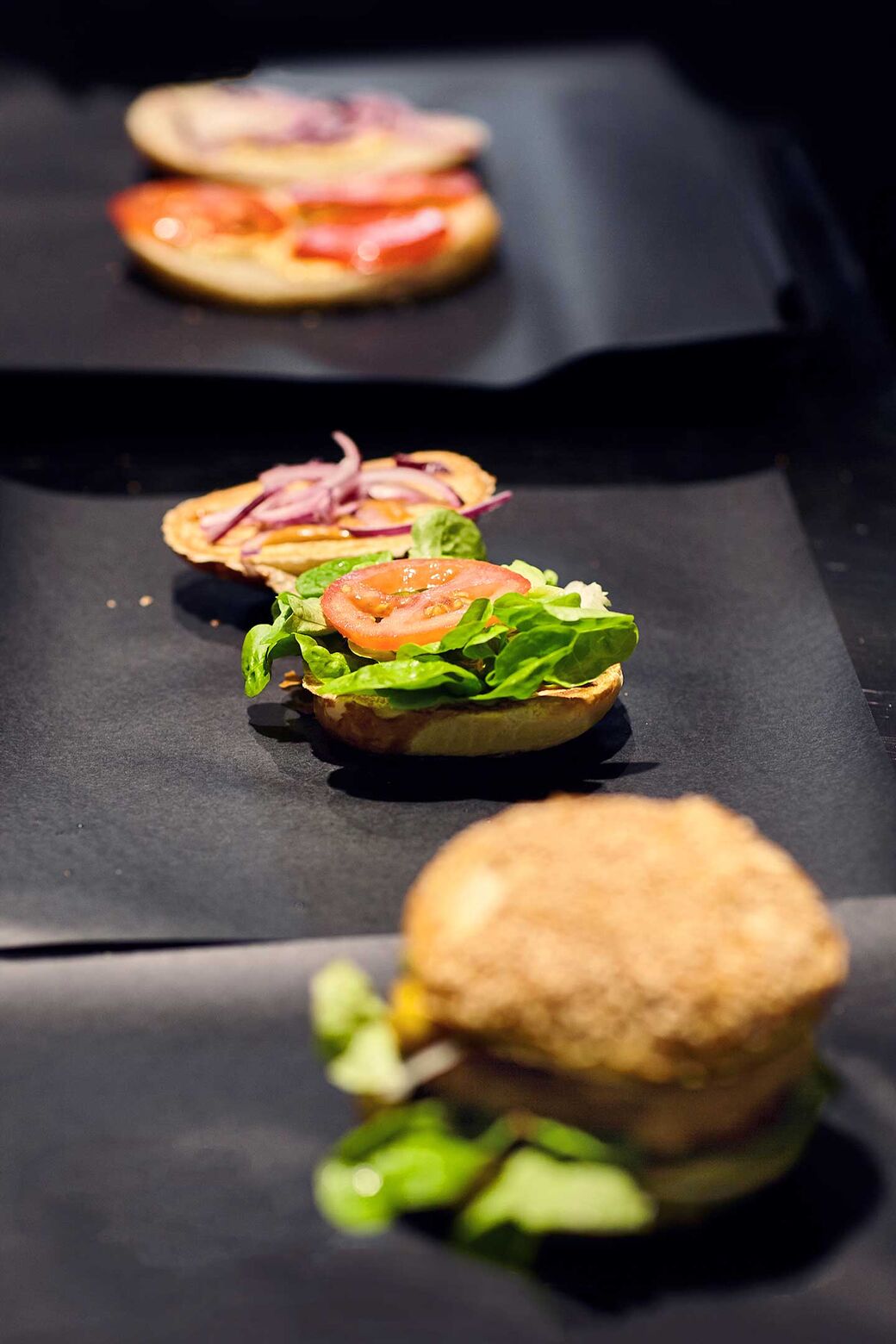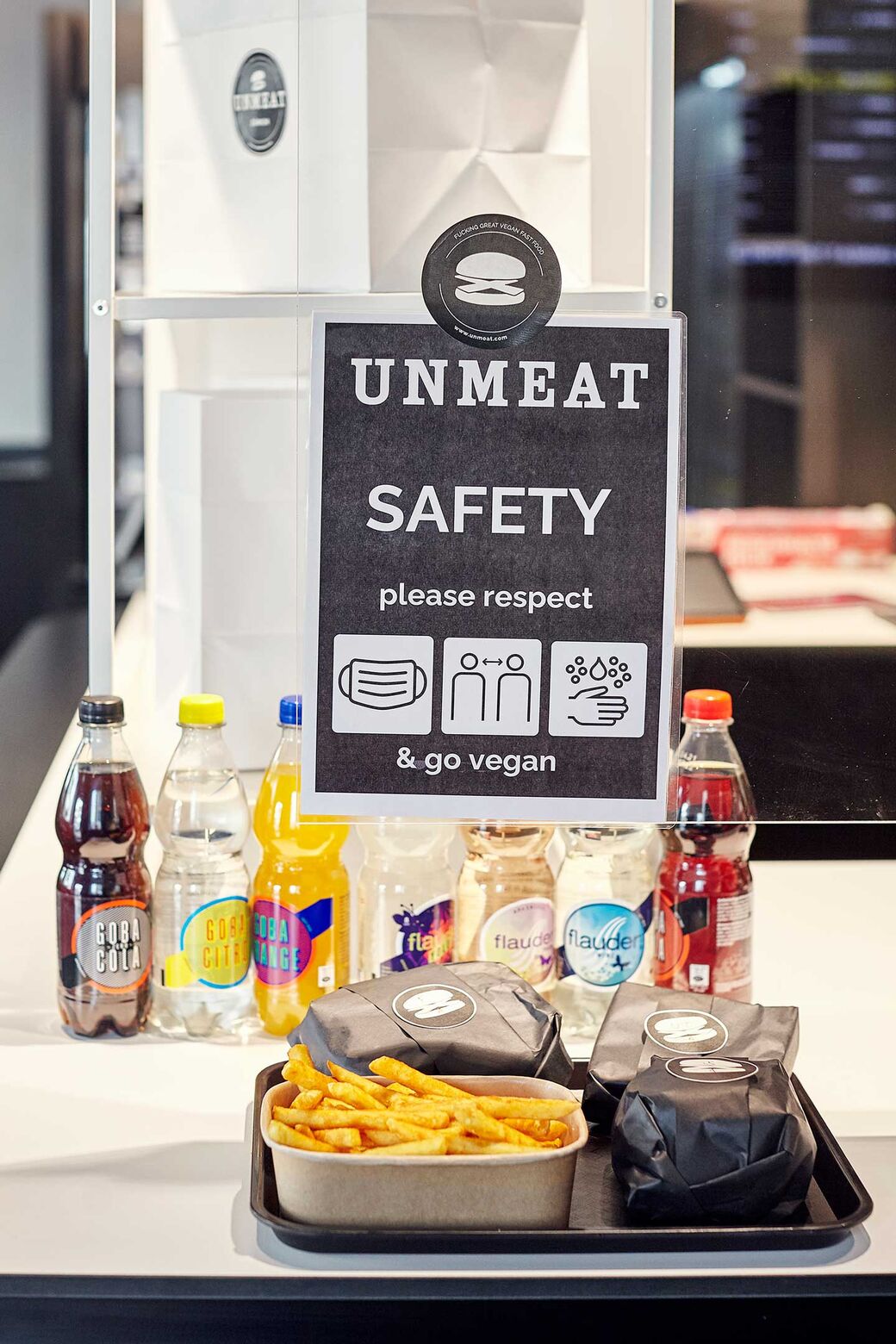 'People have been relying for so long on the harmful processing of meat, but now we have a solution,' says Raphael. 'It's up to dishes in places like Unmeat to show that it's possible. It also has symbolic character.' When you listen to Theo and Raphael, it's clear they're not making plant-based fast food just because they love fast food (it's that as well).
The two men started with a food truck.
Both have been active in the vegan industry for many years: Theo in nutrition, and Raphael with NGOs. 'Many vegan products are marketed in a way that doesn't appeal to non-vegans – or to me,' explains Theo, who stopped eating meat 20 years ago and soon after became vegan. 'I like going to festivals, I like loud, up-tempo music, and I like burgers and fast food.'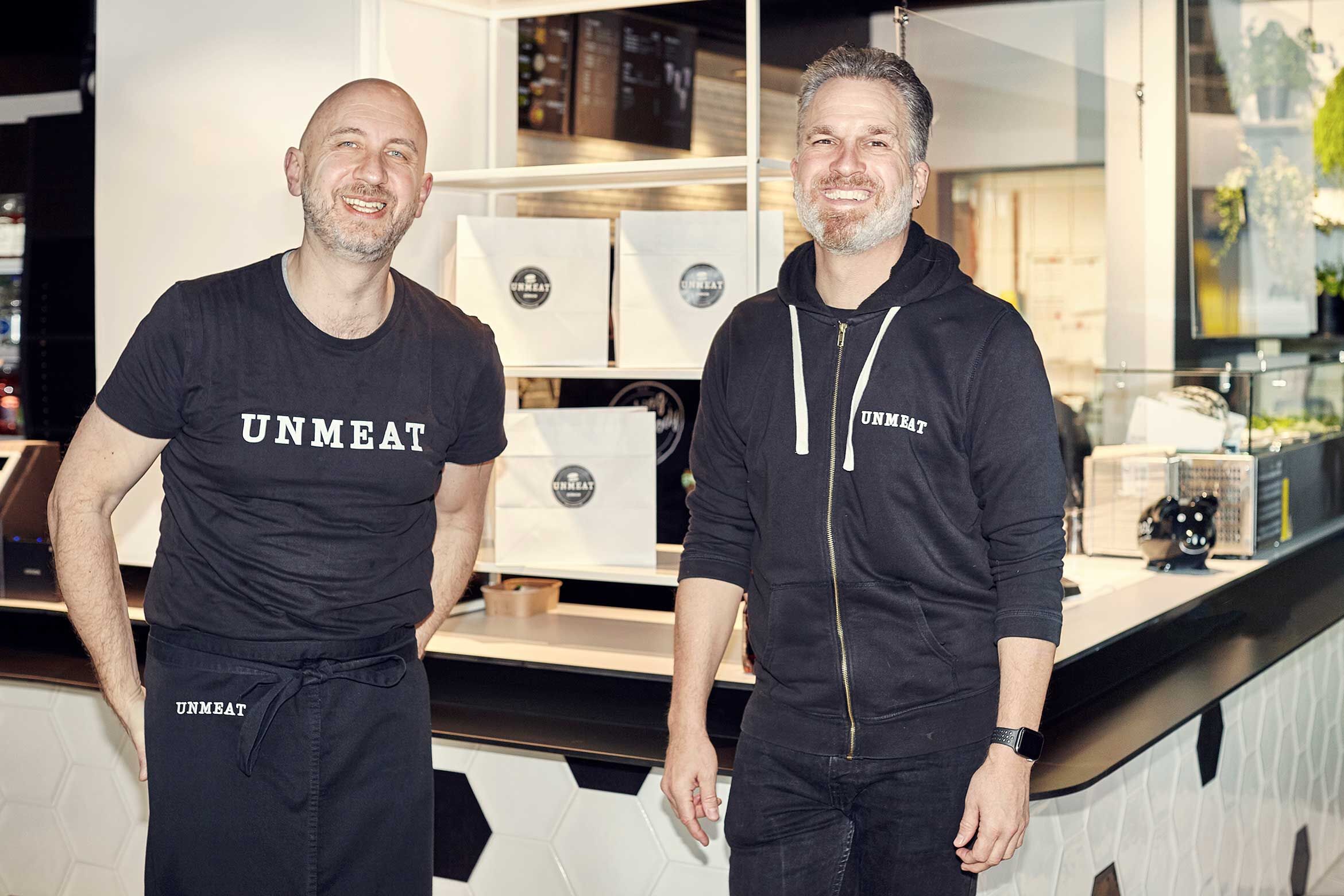 With a subject as serious as a plant-based lifestyle, both wanted a little more self-mockery. So they took it upon themselves to create what they were missing: a food truck that sells plant-based burgers at festivals like Greenfield and Blueballs. The concept took off. Eventually, some of the festivals approached Unmeat themselves because they wanted their burgers there. Then the pandemic happened. And a decision was made: to carry on with Unmeat. 'Now more than ever,' say Theo and Raphael. The phrase is relevant in more ways than one.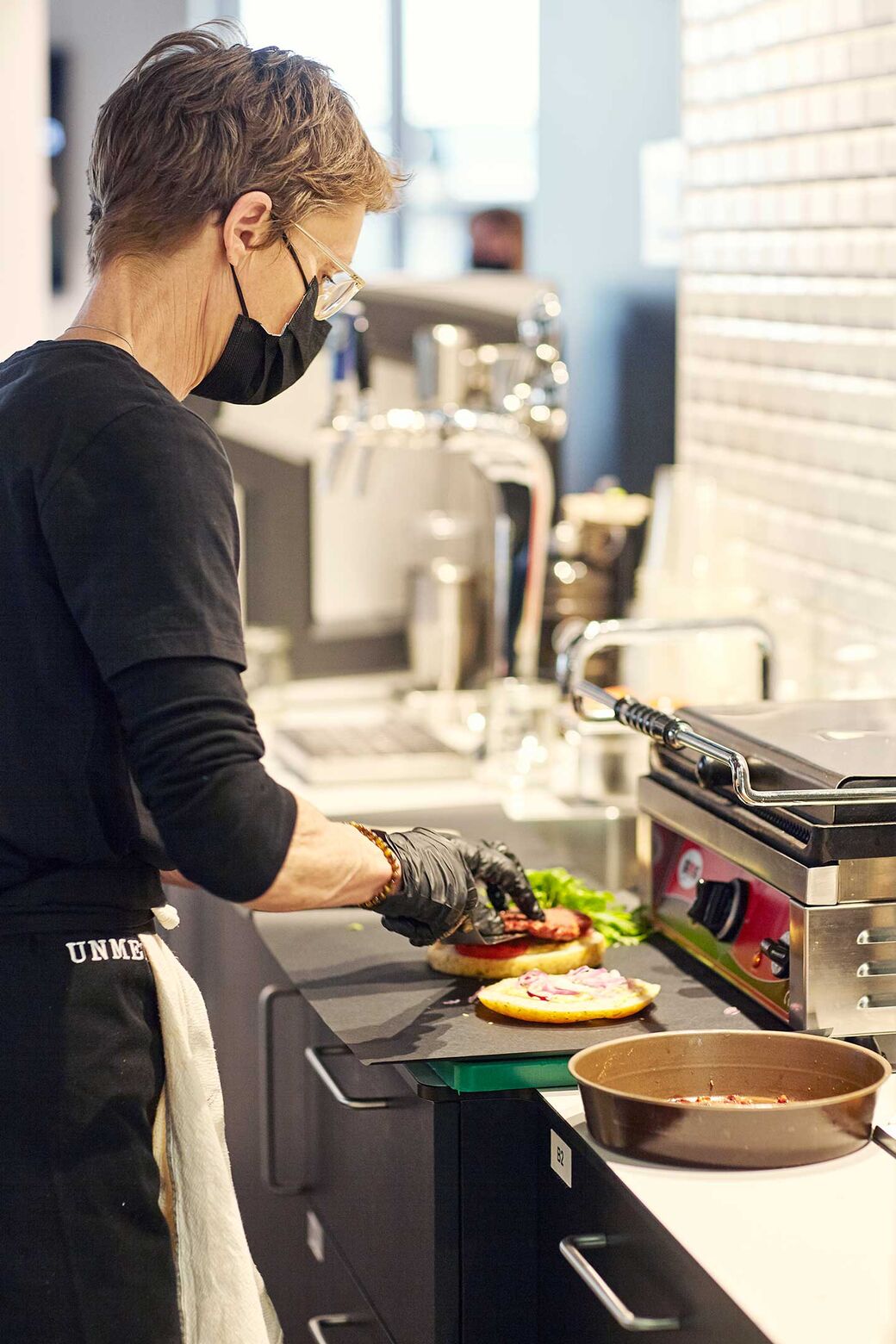 There's no need for vegan food to be boring or healthy.
Especially in December 2020, just before the closure of all restaurants; Unmeat is selling its burgers over the counter and via a delivery service. Especially in district 4, in a former pub whose seediness is forgotten thanks to the arrival of the restaurant. Especially in Switzerland, which isn't as vegan as it could be in comparison with other countries around the world. And especially in contradiction to the cliché that vegan food is boring and healthy. The Unmeat designs, from the shirts to the menu to the stickers on the burger packaging, look very much like festival merchandise. In the restaurant, rock and melodic hardcore come from the speakers, and one of the burgers is called Fuckaccia. And there you have the self-mockery.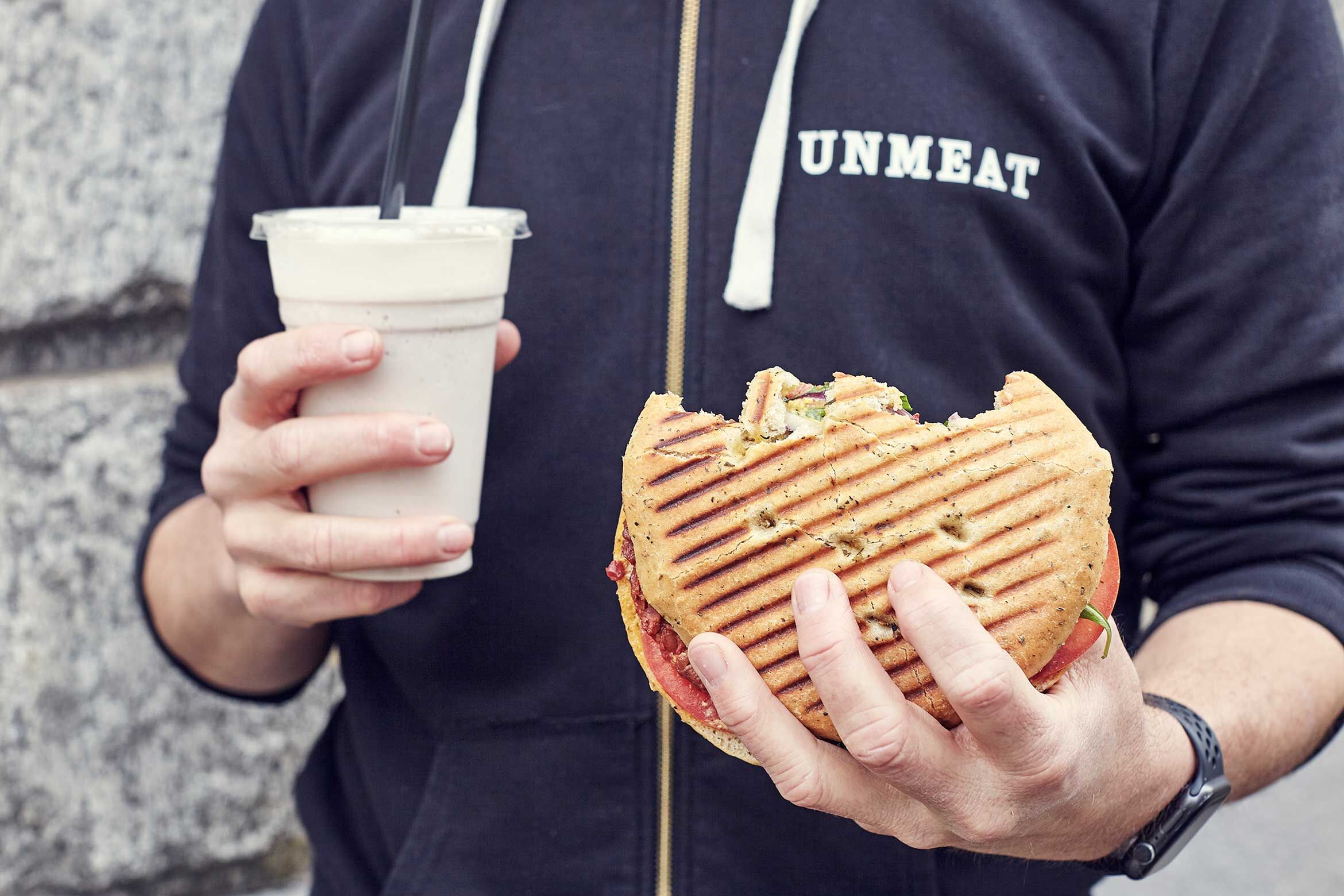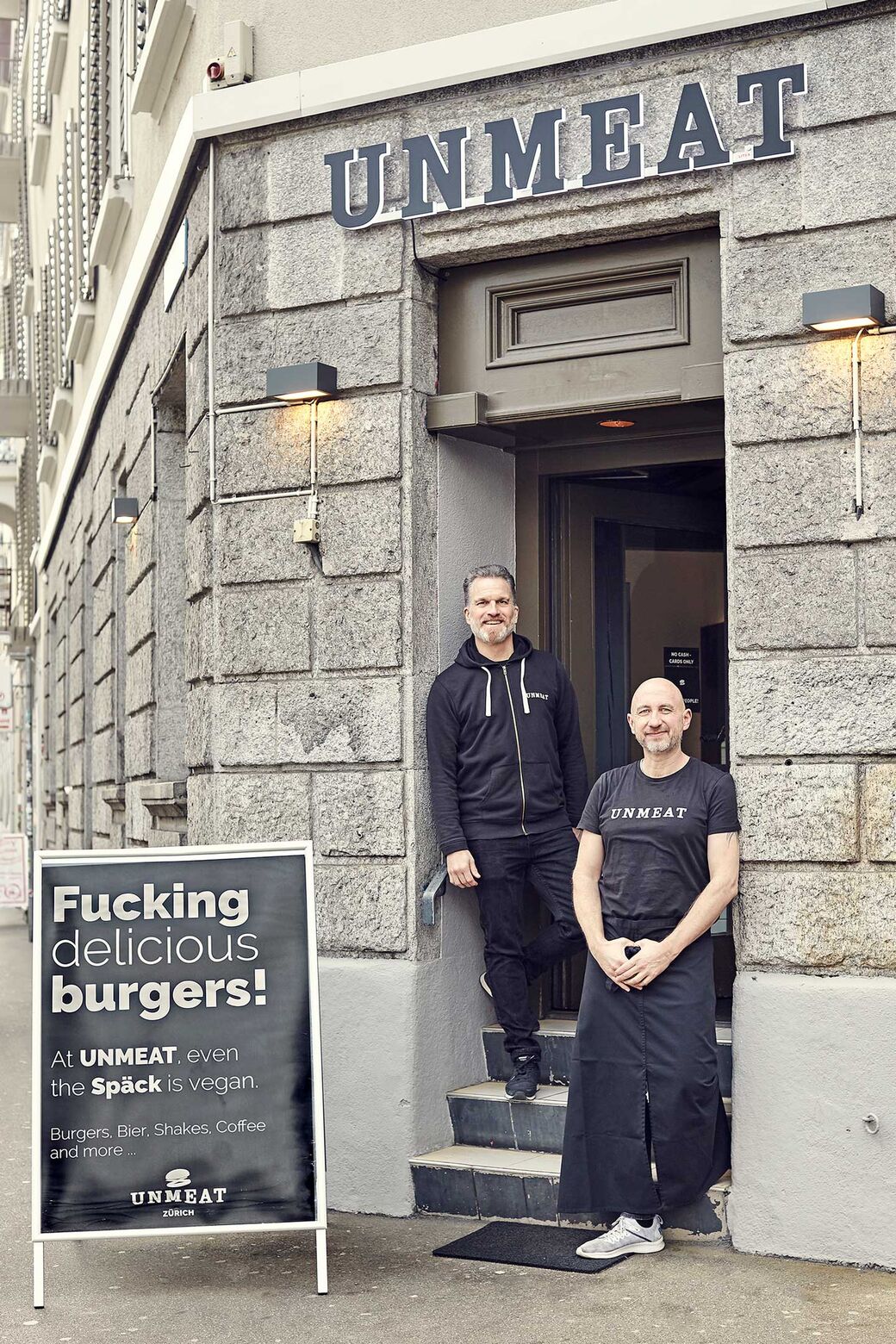 But it's serious for Theo and Raphael. And evidently for their customers, as well – the offering was clearly popular despite the imminent lockdown. Their team comprises a dozen people, with the goal being a flat organisation; the bike courier service has been chosen because of their fair working conditions. Underneath the jet-black shirts, there's a love-filled utopia. With exactly that vibe, Theo and Raphael smile when they're asked why vegans always have to replicate meat, and reply: 'Just try it.'
Address
Unmeat
Militärstrasse 91
8004 Zurich
+41 44 585 36 36
Website
Opening hours
Monday to Sunday, 11 am – 10 pm
View posts by interests, or use the proximity search and additional filters.
Try it out
.
Save posts as favourites – simply click on the heart symbol in the upper right corner of the post.