Rehalp – a bit like Davos
Rehalp is one of those places that every Zurich resident has heard of, but only a few have ever found their way there. Contrary to popular belief, Rehalp is not located in Uri at the foot of the Furka Pass – that's Realp! Rehalp actually lies 120 metres above Lake Zurich. Our author Patric Dal Farra, alias rapper Tinguely dä Chnächt, decided to take a look around Rehalp, the terminus of the number 11 tram.
The Stünzis have lived in three different houses in Rehalp, most recently on Rehalpstrasse. It's a great place to live, surrounded by wildlife and greenery. Here, beekeeper Hansueli Stünzi simply leaves his honey unattended on the doorstep for customers to serve themselves and trusts in people's honesty.
I wanted to gain an impression of Rehalp, so I started my tour at the kiosk that sells picture frames at the tram terminus. Then I walked down Forchstrasse, the border with Zollikon, and found myself on Rehalpstrasse. It's a small road, just a few hundred metres long. Along with Enzenbühlstrasse, a section of Forchstrasse and two cemeteries, this is Rehalp.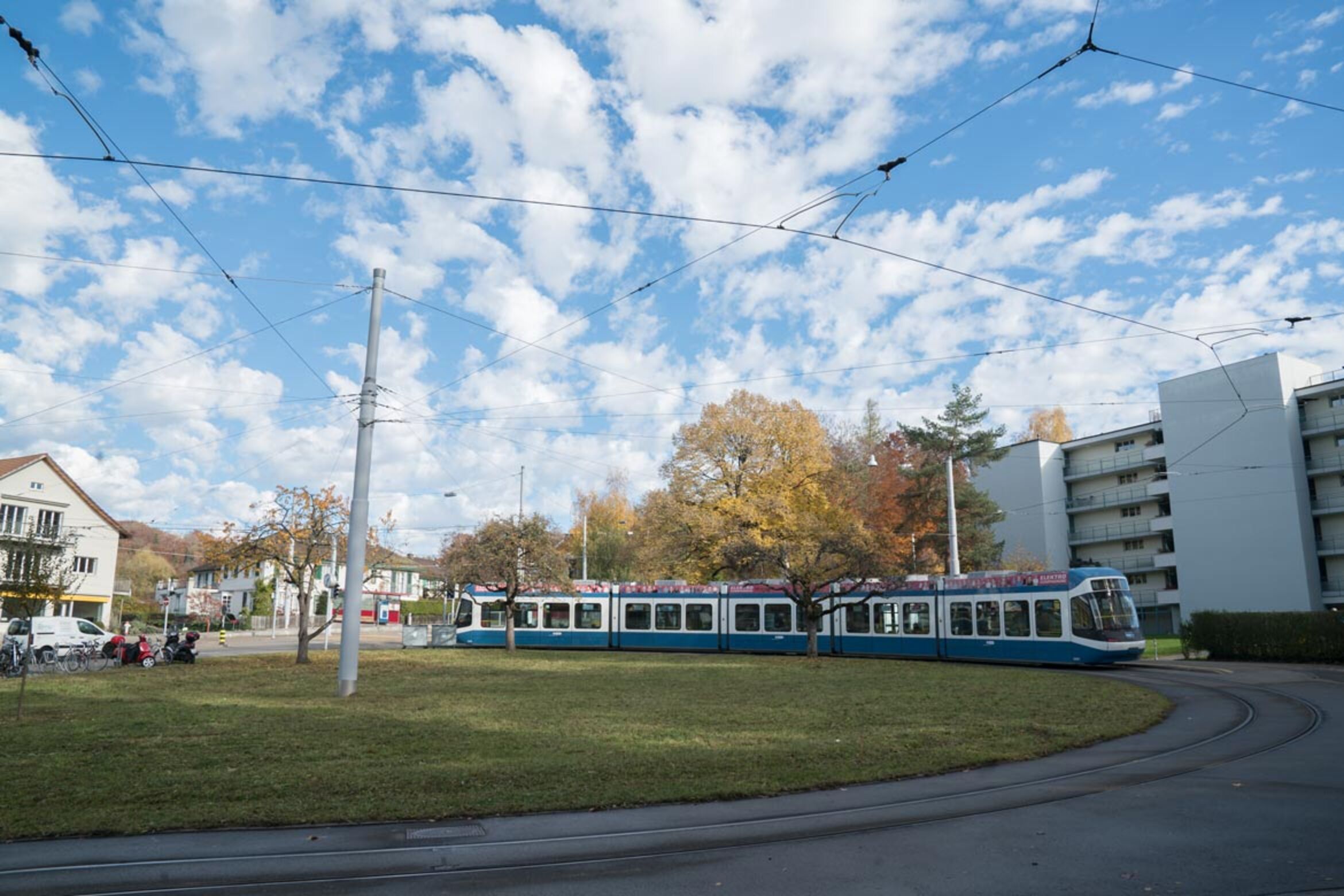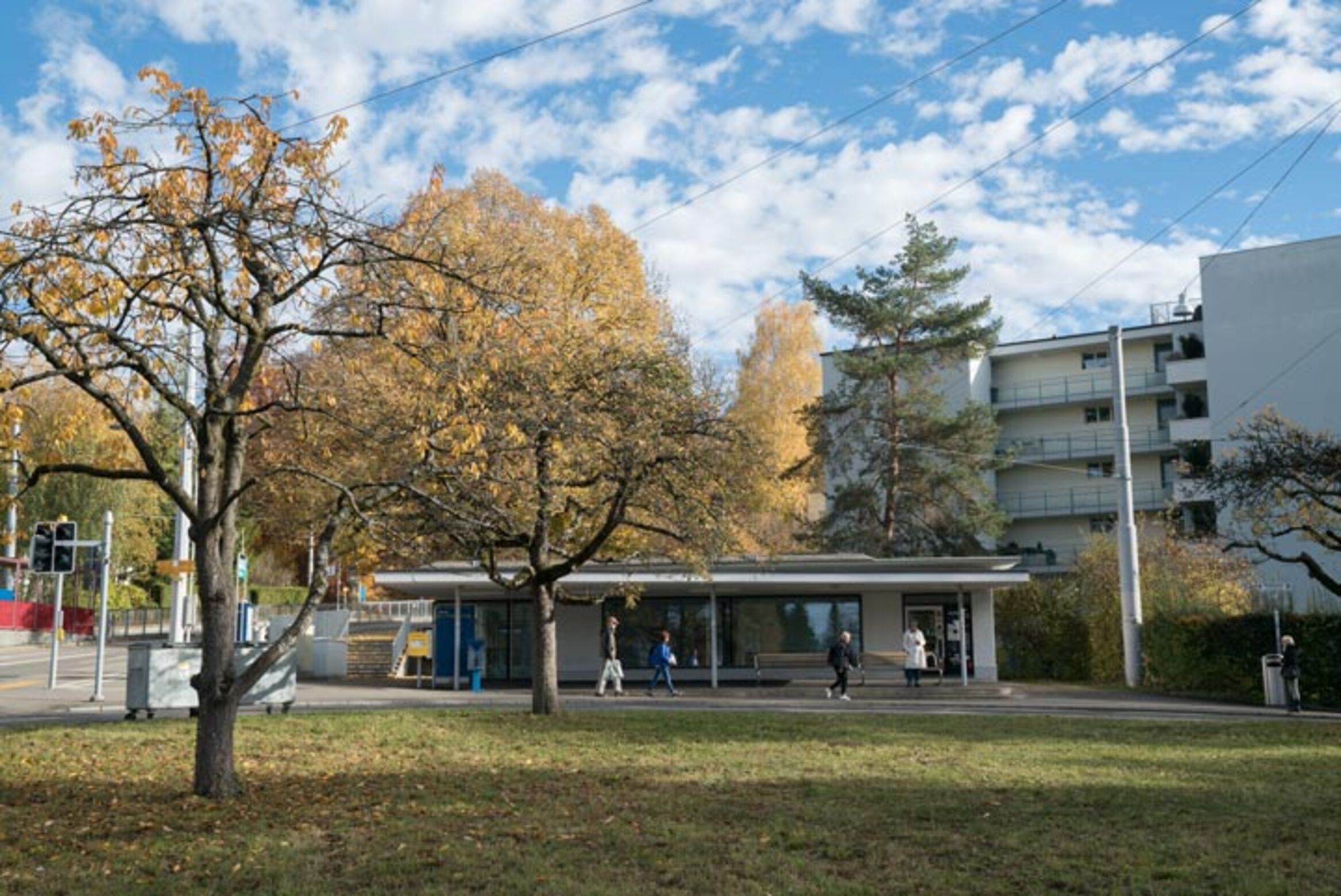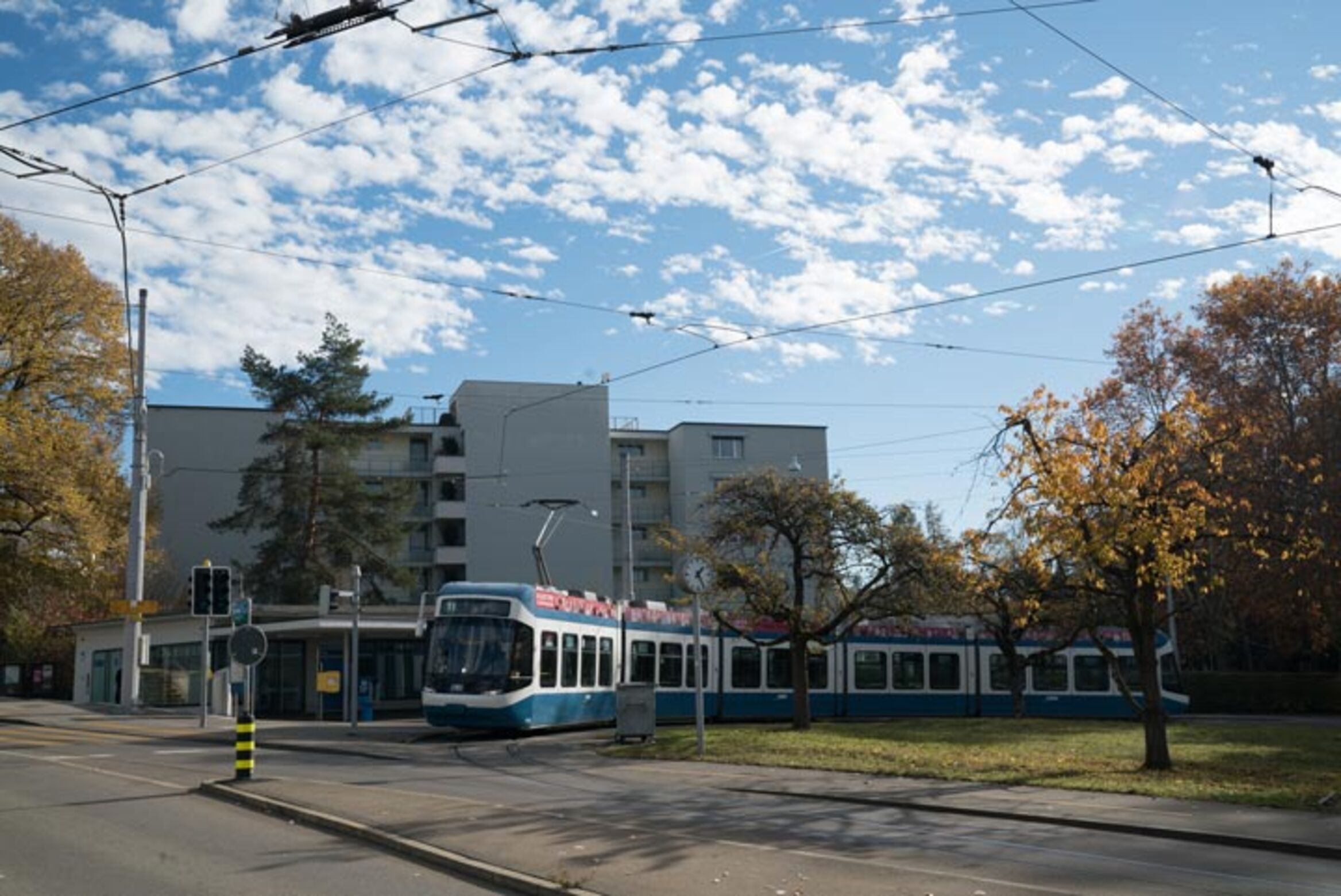 The streets are lined with former worker's cottages. But today it has become gentrified: 'It's like Züriberg, but less posh,' says Hansueli.
Rehalp is a local recreation area in the Hirslanden district, 120 metres above Lake Zurich: 'In winter it's like Davos here,' says Hansueli with a laugh. The former engineer says there can be 20 centimetres of snow on the ground and it is two degrees colder than 'down there in town'. But Rehalp hasn't always been such a snug little sanctuary. Until ten years ago it was home to a shooting range, something that discouraged investment by developers. But the shooting range no longer exists, and the same goes for the Haus zur Rehalp, which once stood on Forchstrasse. Records show that this was once a dwelling and tavern that kept a few deer in its own little wildlife park. The street was named after the Haus zur Rehalp, which is now the site of the Schützenhaus Rehalp.
Rehalp is also home to the Chabd Esra, a Jewish centre, and Basler & Hofmann, a civil engineering firm with more than 1,000 employees. Basler & Hofmann's portfolio includes the Gotthard Base Tunnel and Zurich Airport. Residents don't feel pride in having such a renowned company in their midst, but they are happy about it. Every January, the firm organises a Schtubätä, where residents are served food in the canteen and kept up to date on its latest projects. It's an occasion that brings the whole neighbourhood together.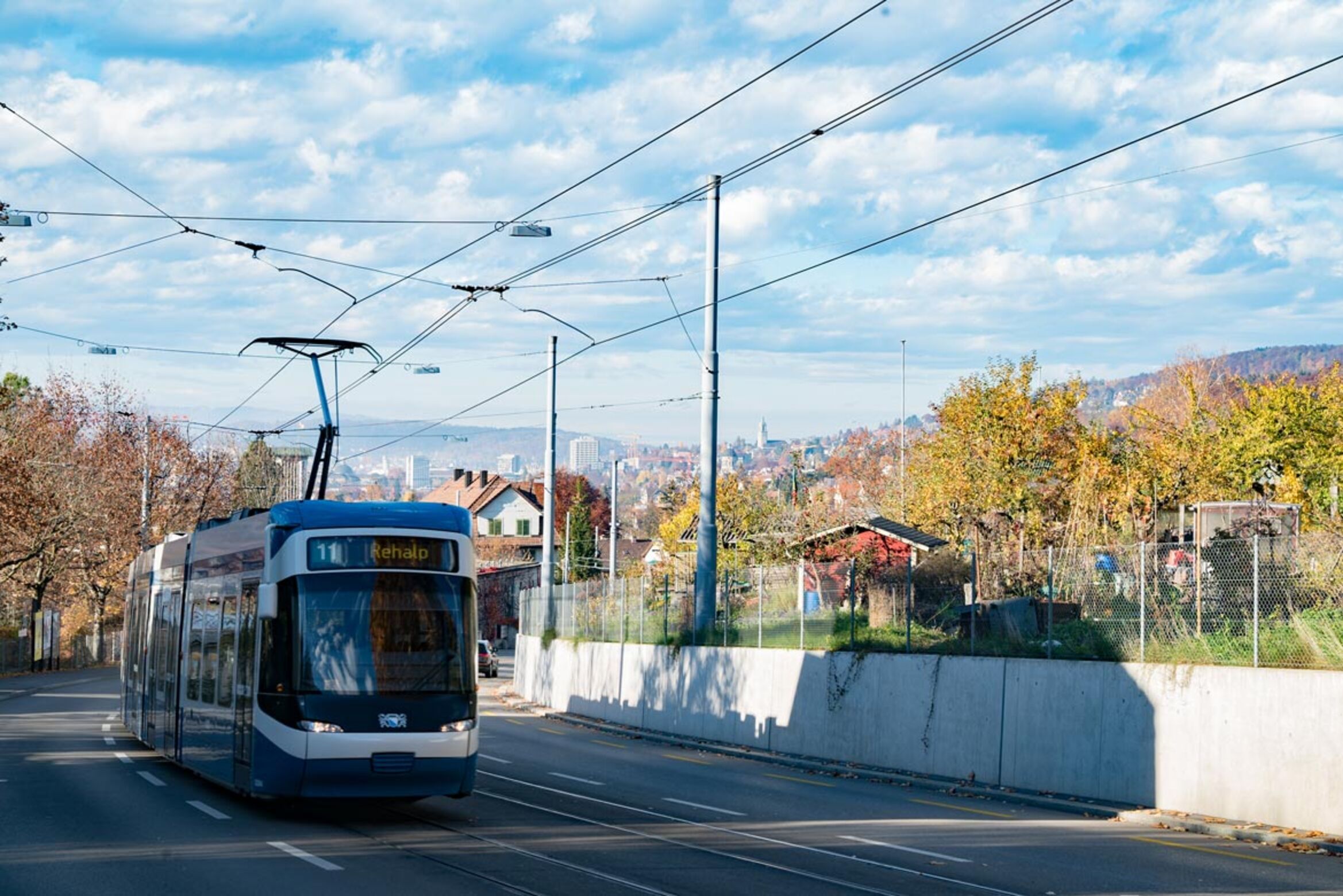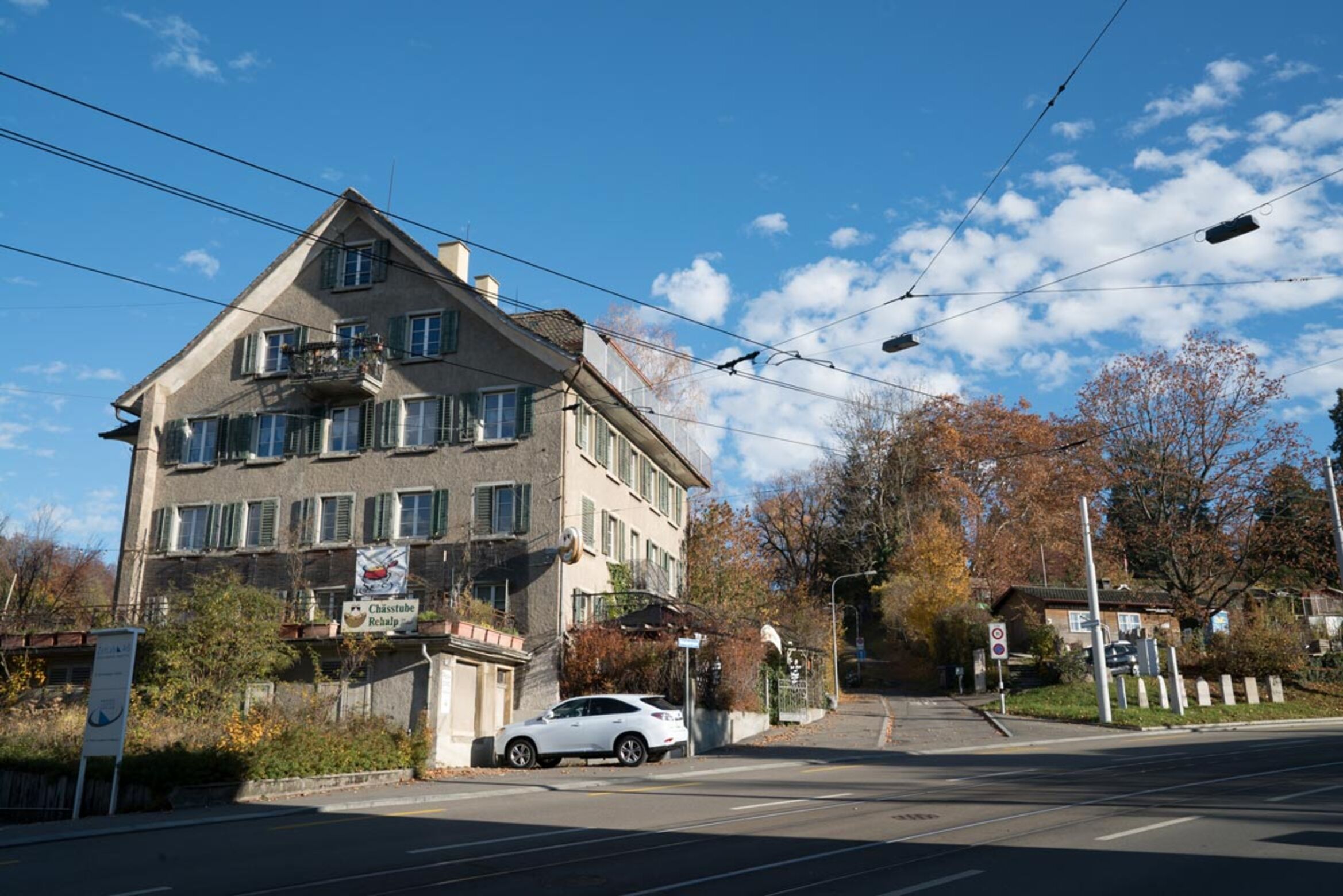 You feel nice and safe in Rehalp – the Jewish centre means that Securitas are always around. And it's no problem if the occasional down-and-out wanders in and finds shelter in the local cemetery as long as nobody is harassed, says Christine Greutert-Stünzi.
Rehalp is the terminus of the number 11 tram. It is the most frequently used line in Zurich, and acts as a test track for transport companies. When the likes of Siemens, Bombardier, Flexitram and Cobratram need to test out a new vehicle, this is where they do it. They probably also choose this route because the road up to Rehalp is quite steep. Sometimes in winter tram drivers don't stop at Enzebühlstrasse station because otherwise they might not get going again.
Vom Hauptbahnhof nach Rehalp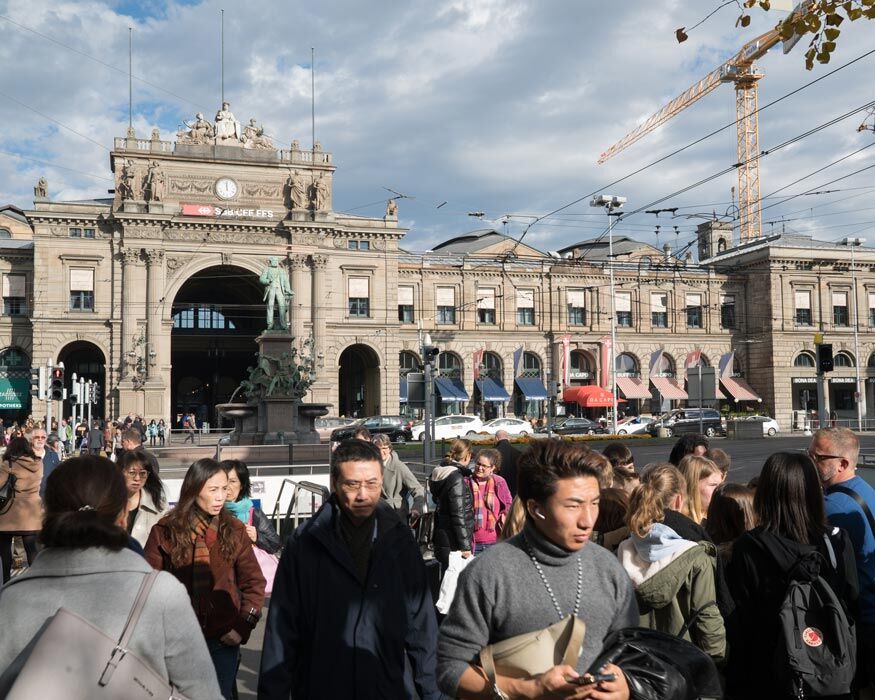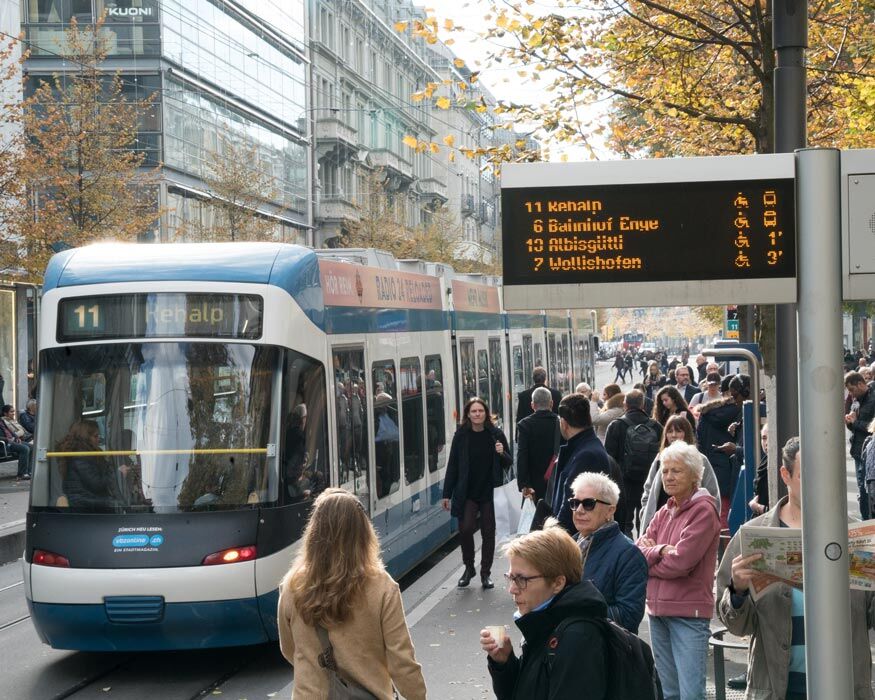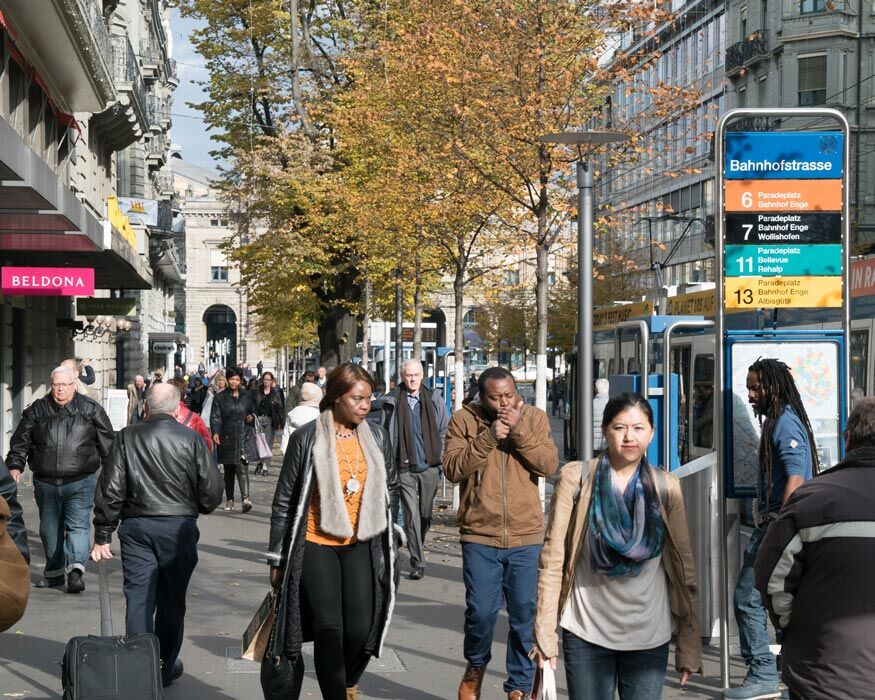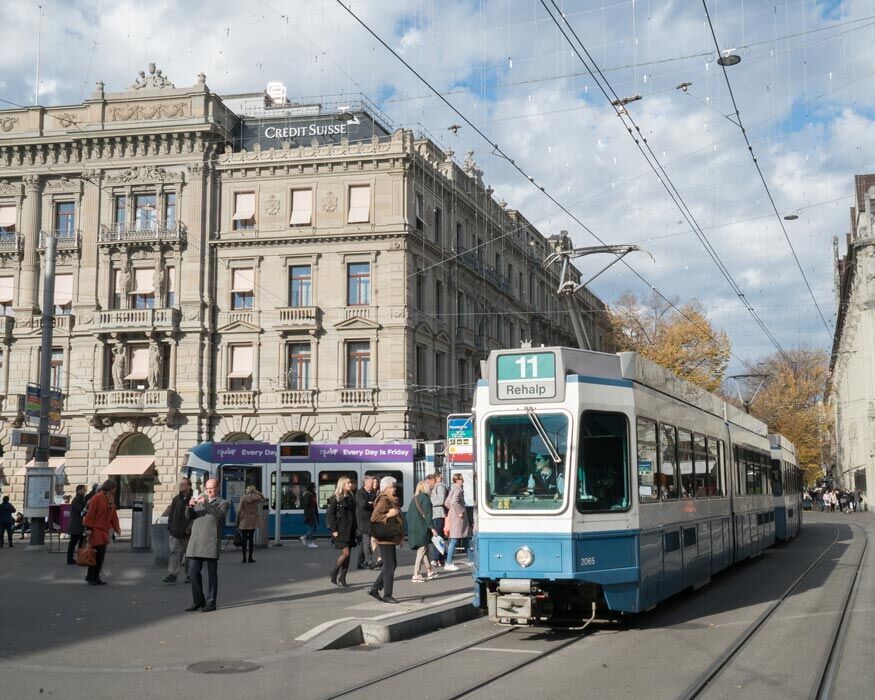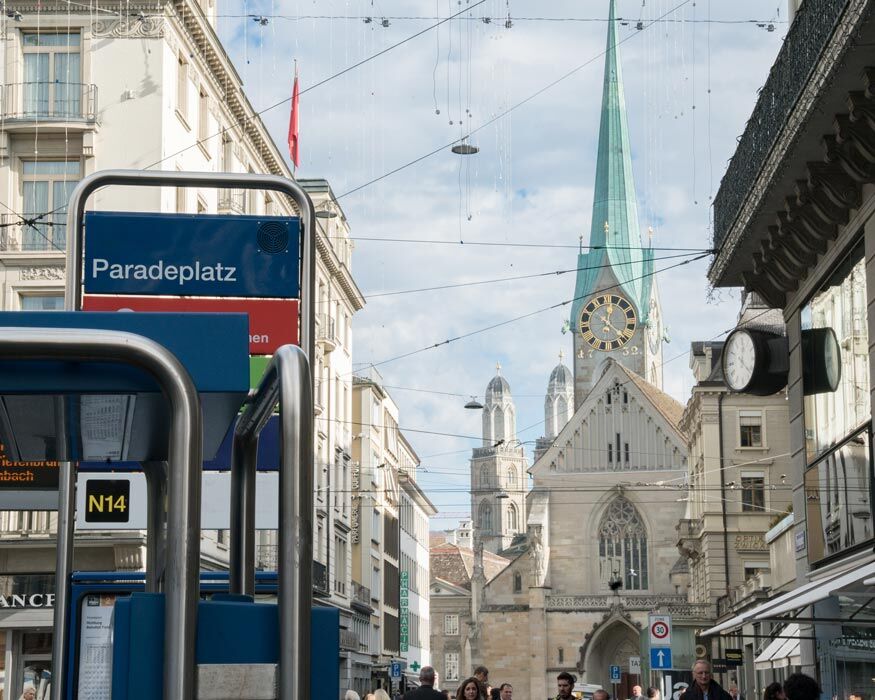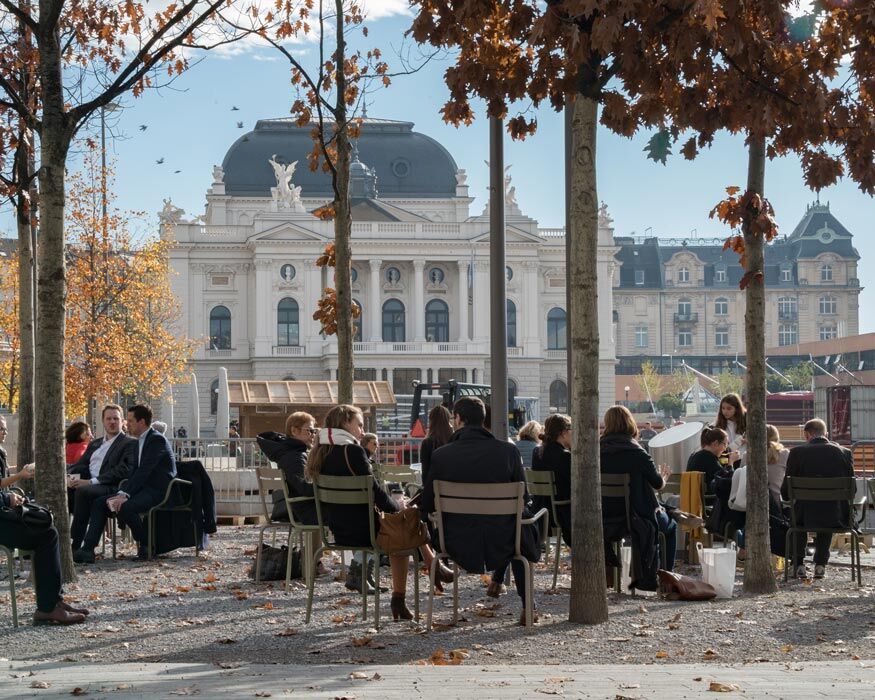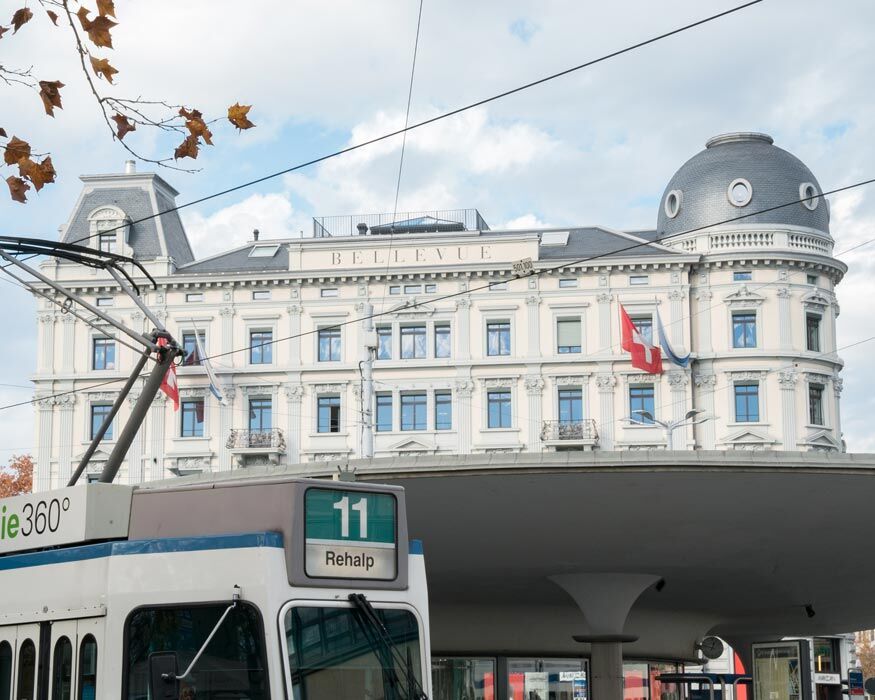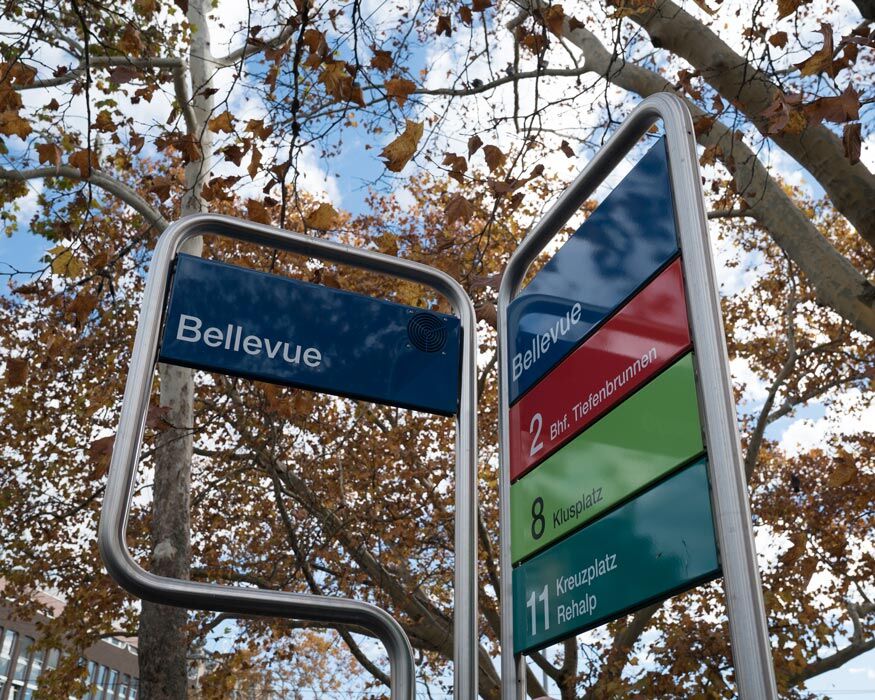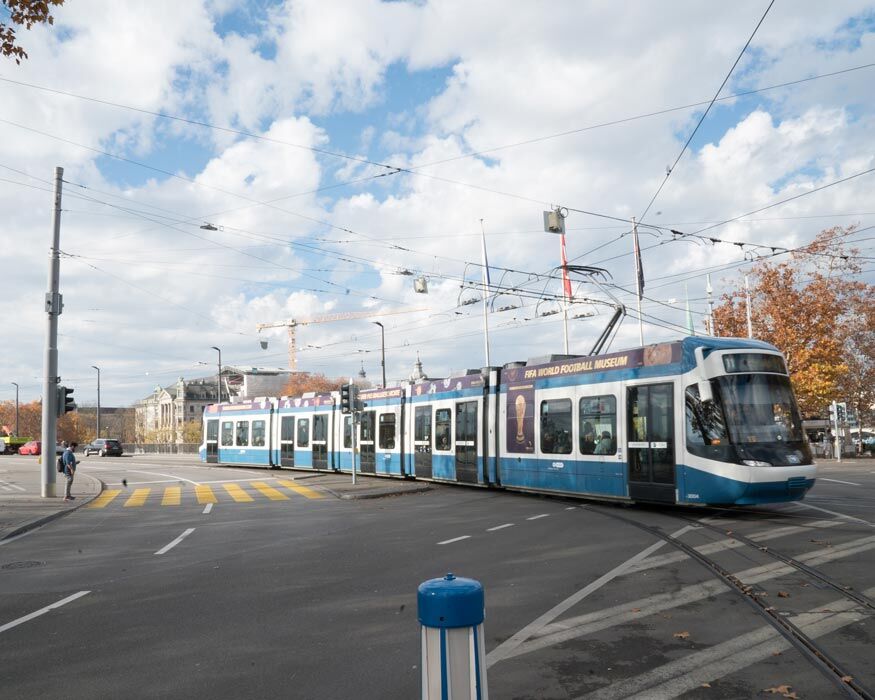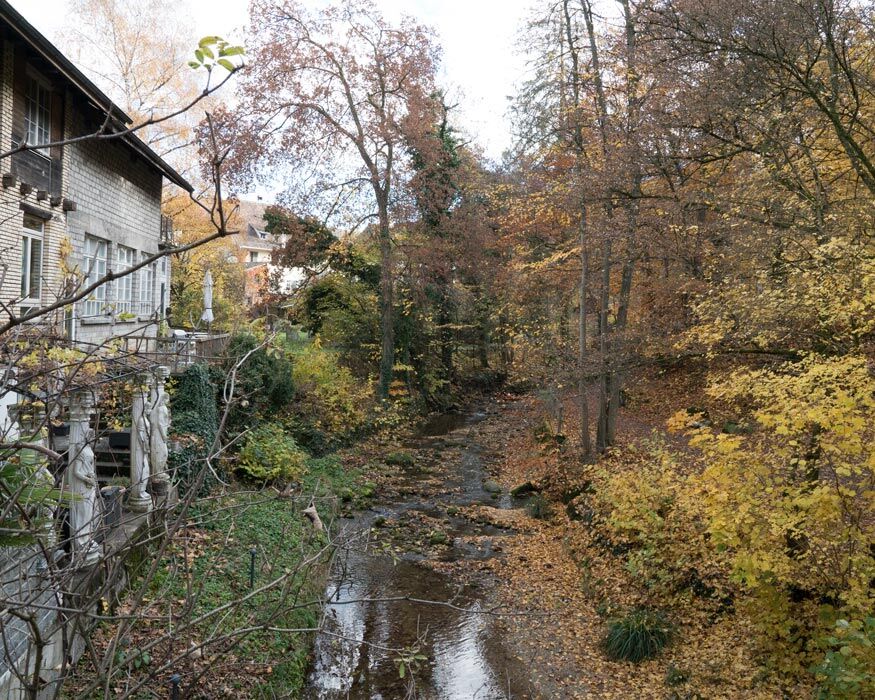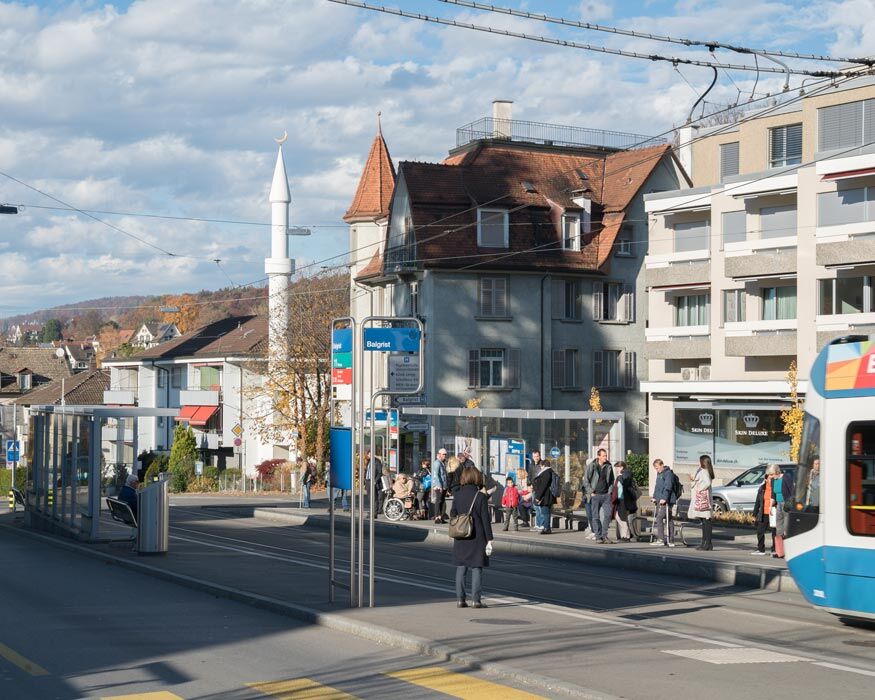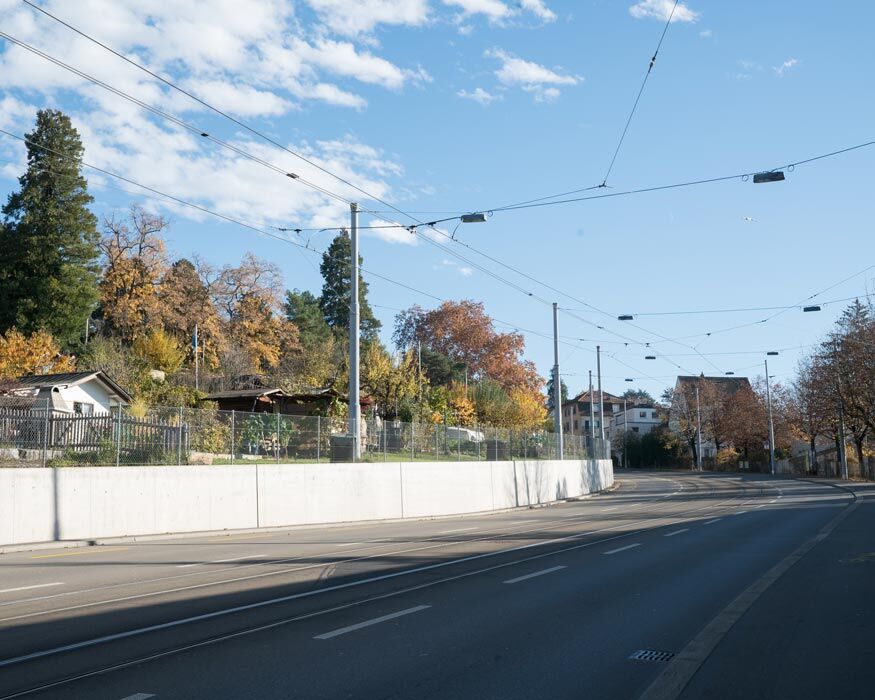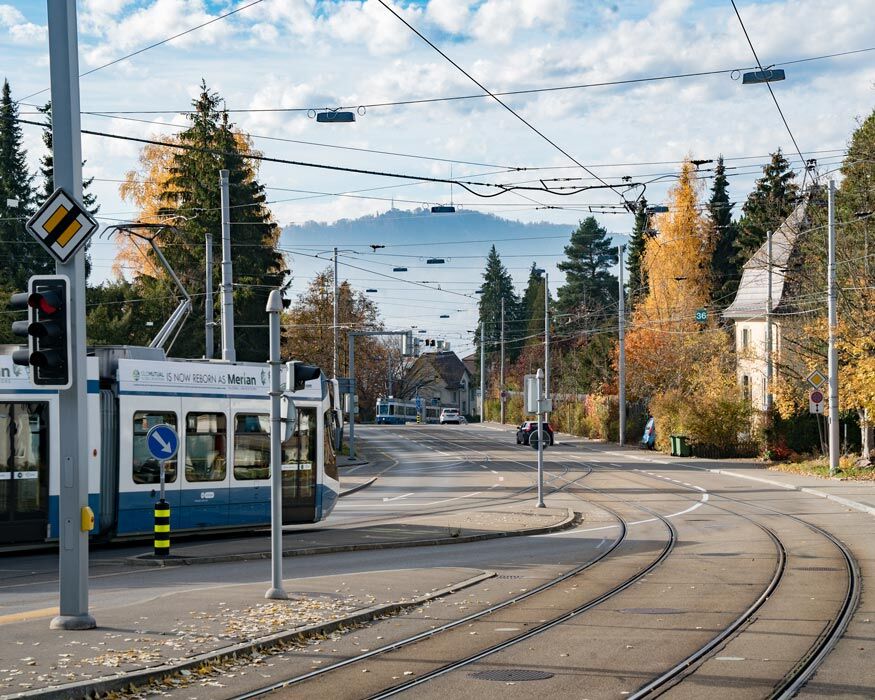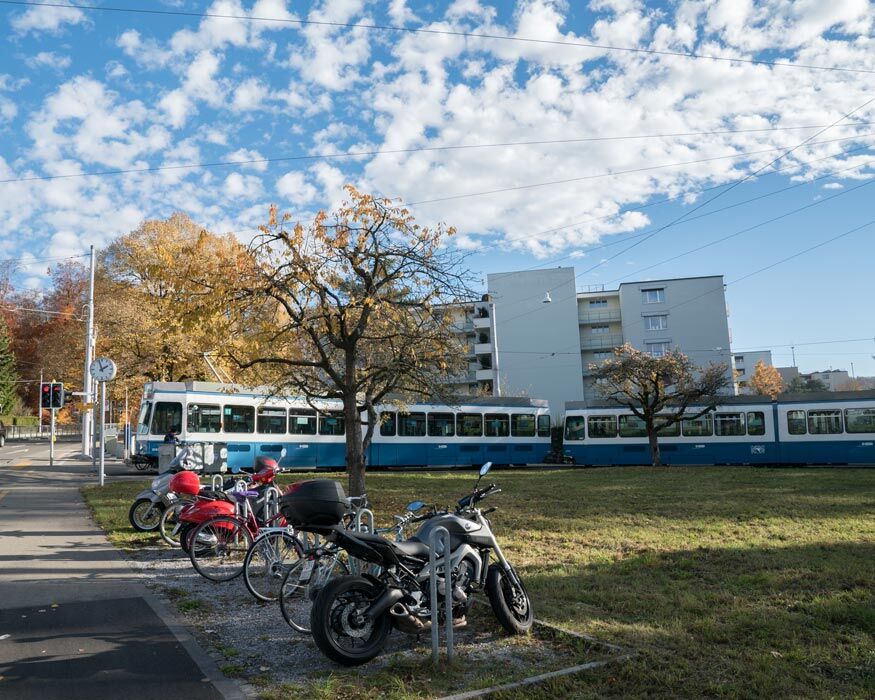 The streets of Rehalp are lined with small, mainly semi-detached houses. Despite the high property prices, there are no large houses – the only mansion in the district is the Villa Feldpausch. After 1900, the city was keen to cater for its growing population by building housing estates for workers and the middle class.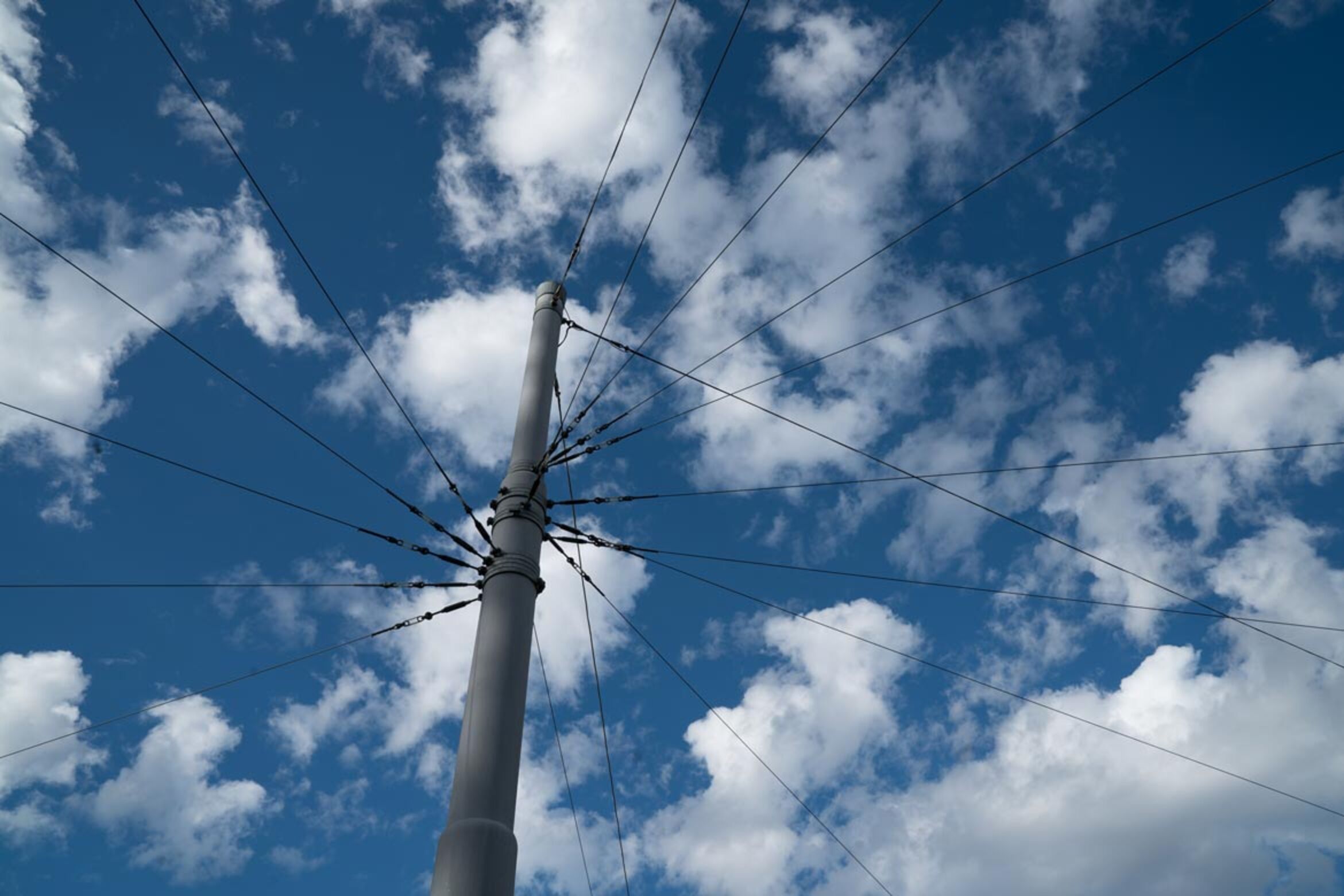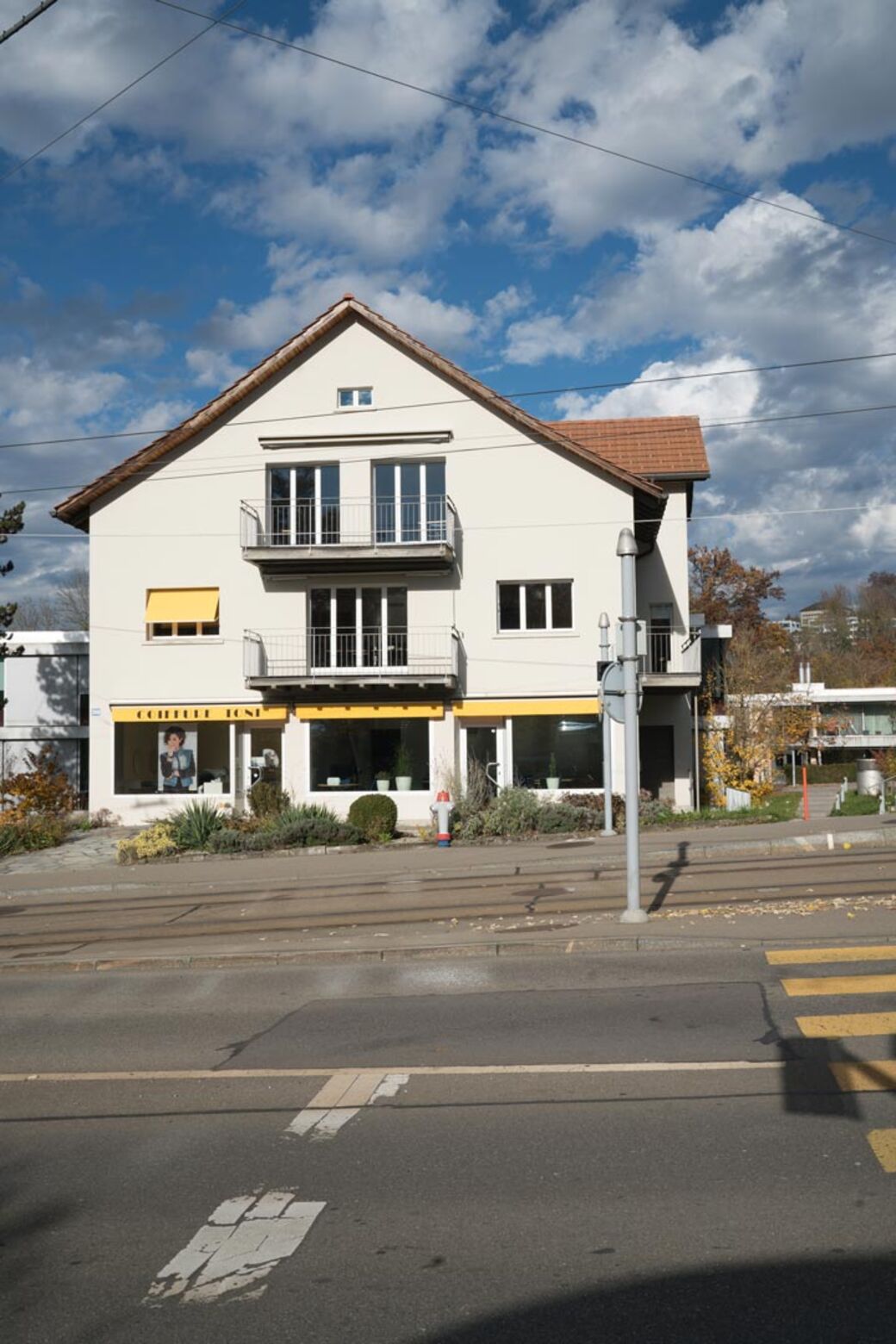 Hansueli says that the resulting rows of narrow terraced houses with steep stairs mean you're always 'going up and down'. City councillor André Odermatt once stressed the importance of these settlements, saying: 'Even today, these housing estates with their green spaces are city landmarks and real oases that need to be looked after.'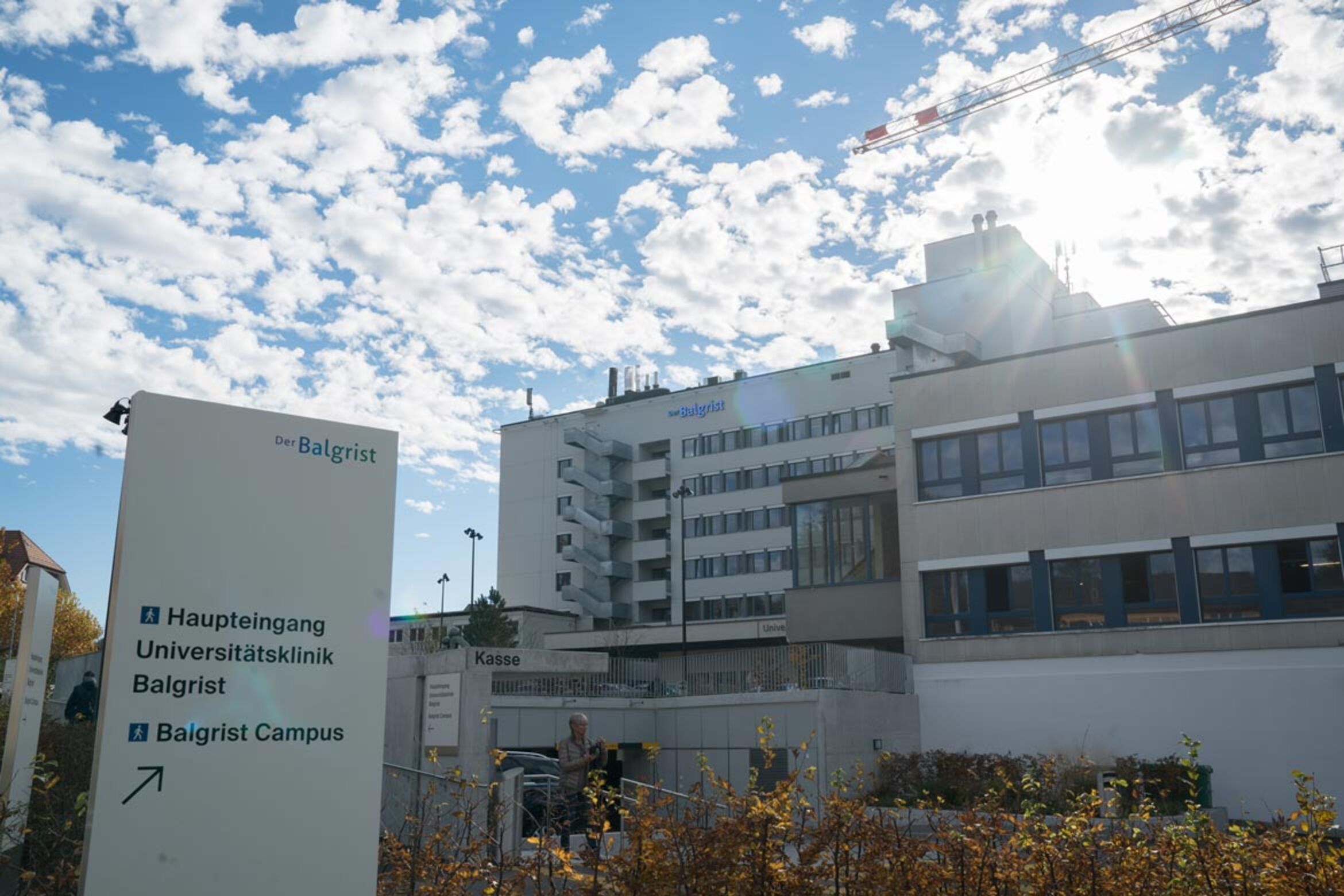 Many of the residents of Rehalp are doctors or professors. Rehalpstrasse also has two B&Bs, which are doing very well as they cater to visitors to the nearby Balgrist, Schulthess and Hirslanden clinics and hospitals who want to be close to their loved ones. The residents appreciate their refuge with its two cemeteries that are the final resting places of prominent people such as Herman Greulich, founder of the first social democratic party in Switzerland, and Peter Heinzer, creator of the cartoon character Globi.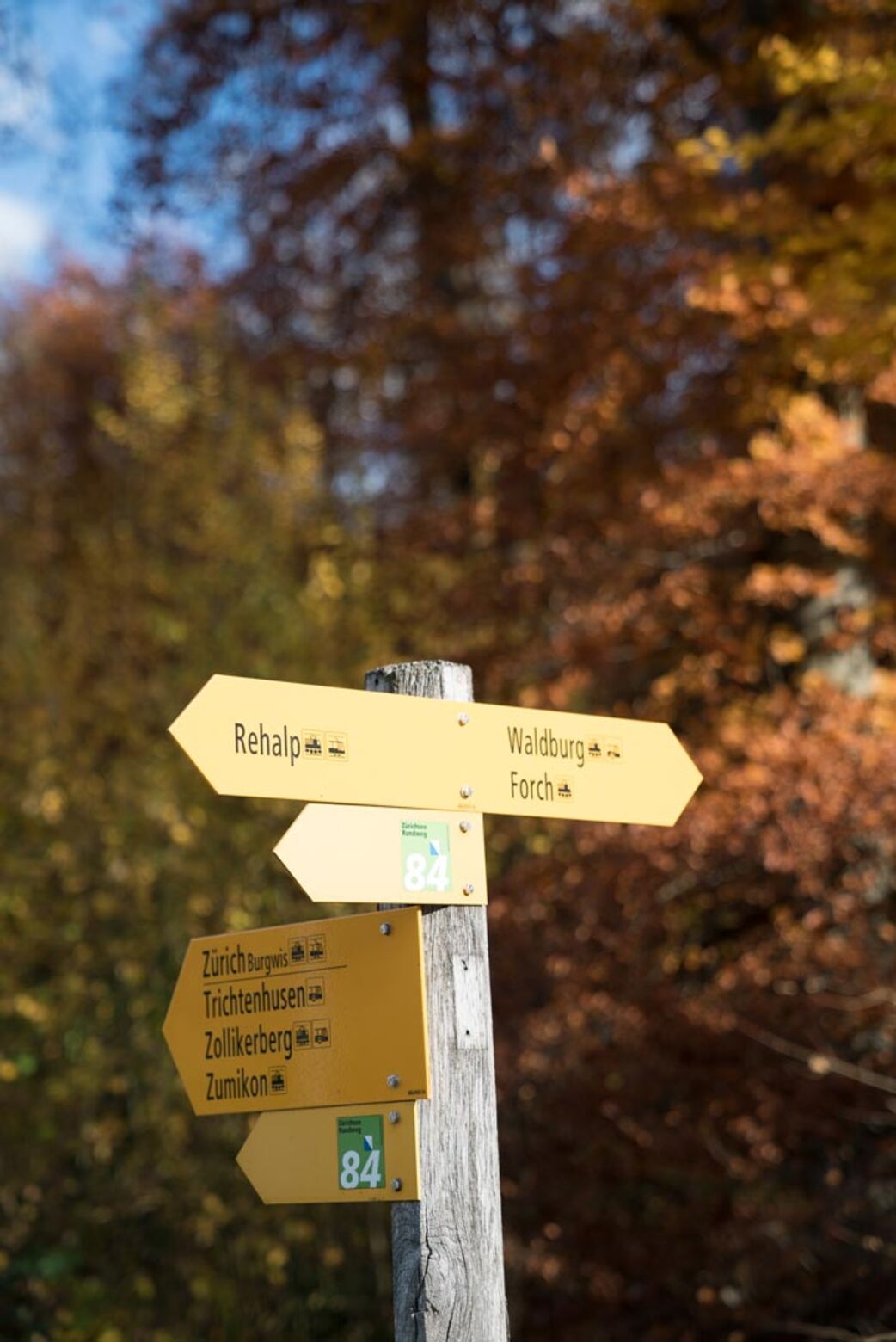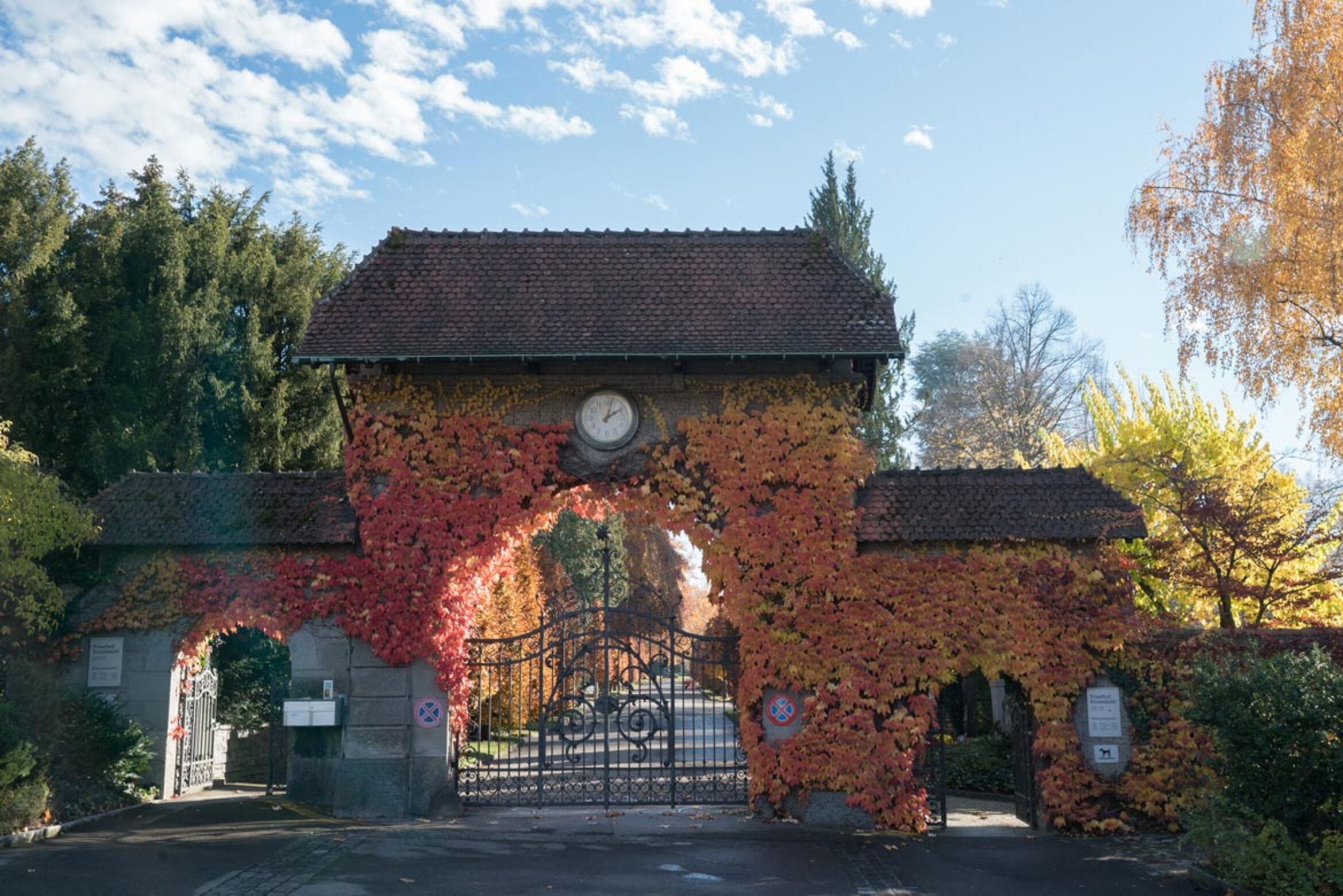 It's beautiful in Rehalp – or, more precisely, on the Rehalp. When you feel a need to get away from the hustle and bustle of the city, don't bother heading for Realp at the Furka Pass. Just hop onto the number 11 tram. Hansueli recommends taking a walk past the waterfalls of the Wehrenbachtobel to the Seefeld meadows. You never even have to cross a road.
He says the path used to be called the Pfadiweg, after the scout movement, but it seems members of the local Jungwacht Christian youth group didn't like the name. Under cover of darkness, all the signs were unceremoniously sawn off.
Address
Rehalp
8702 Zürich
Info
It takes about 46 minutes for the number 11 tram to travel from Auzelg to Rehalp. For the timetable, click here.
View posts by interests, or use the proximity search and additional filters.
Try it out
.
Save posts as favourites – simply click on the heart symbol in the upper right corner of the post.