Zurich fashion is on trend
Don't like mass-produced items? Zurich designers like Anna Nia, Kazu and Morena Isabel create one-off and high-quality garments that you'll want to wear for more than one season.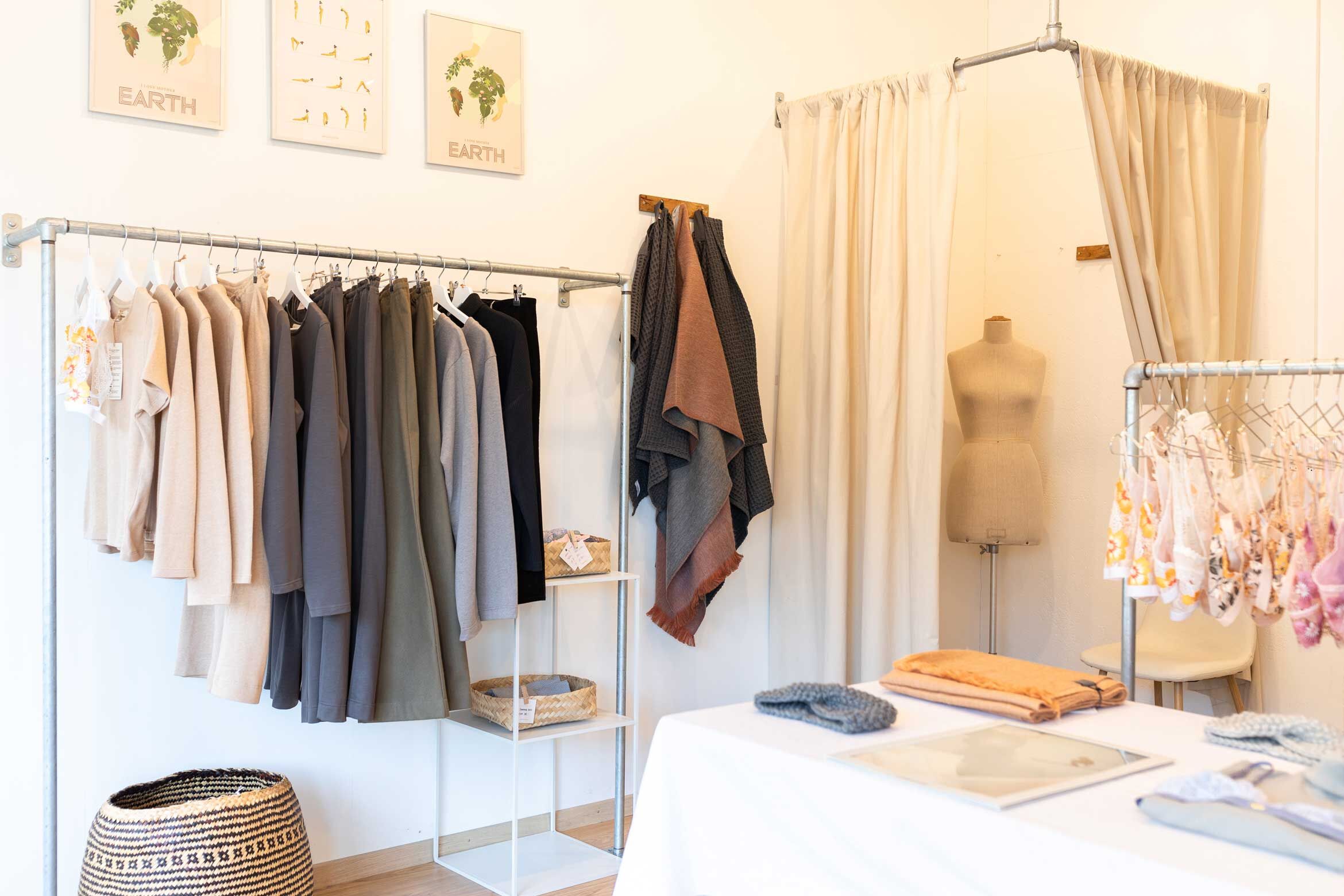 Morena Isabel
Morena Isabel Rüfenacht designs and makes sustainable women's fashion right next to the Stadelhofen station. If a piece doesn't fit a client perfectly, the trained dressmaker will adjust it accordingly.
Kreuzbühlstrasse 8, 8008 Zurich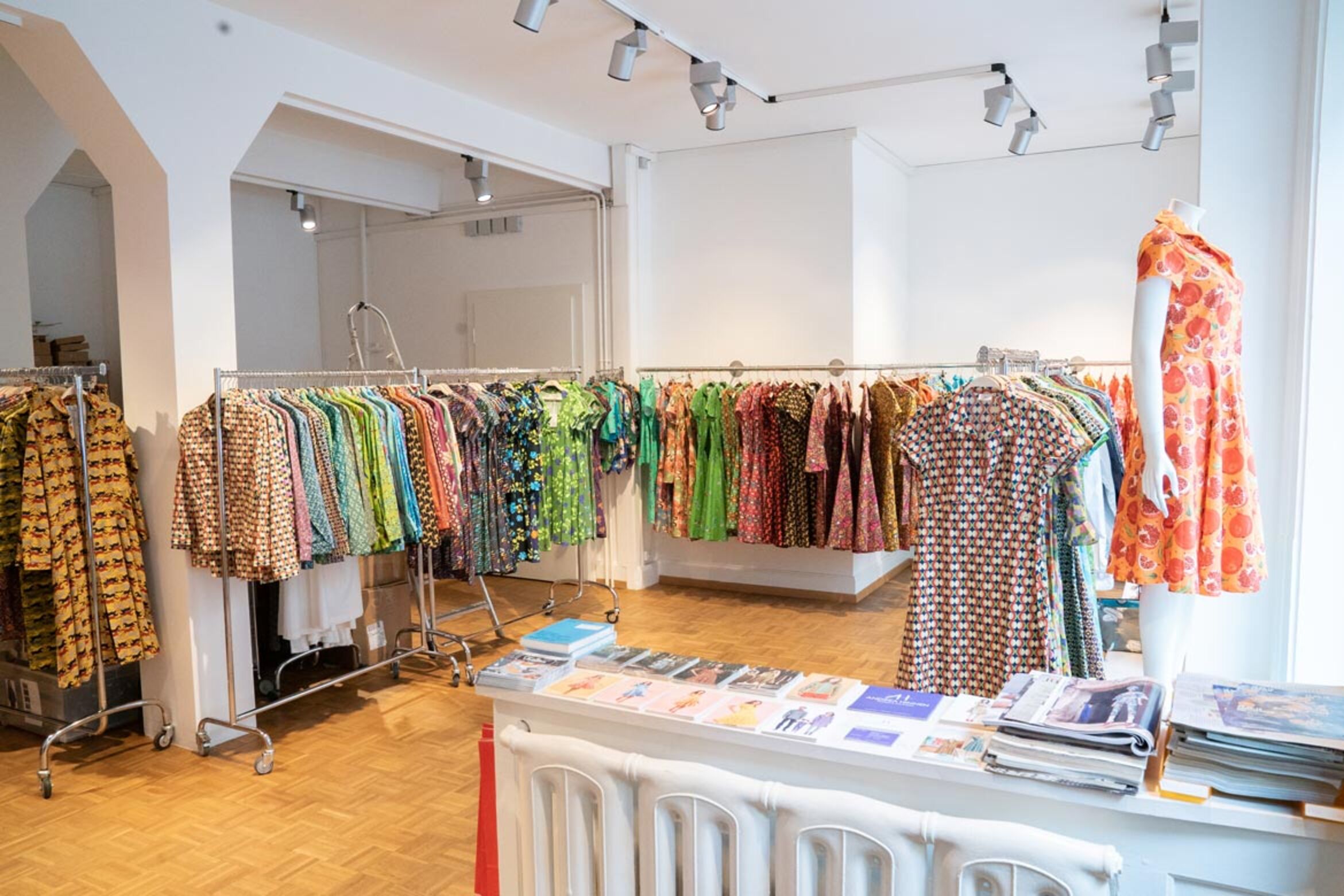 Andrea Hinnen
Andrea Hinnen's fascination with colourful fabrics began at an early age. Today the designer sells her collections from her shop in district 4. She mainly stocks women's fashions, but she also has a few items for men and babies.
Rotwandstrasse 53, 8004 Zurich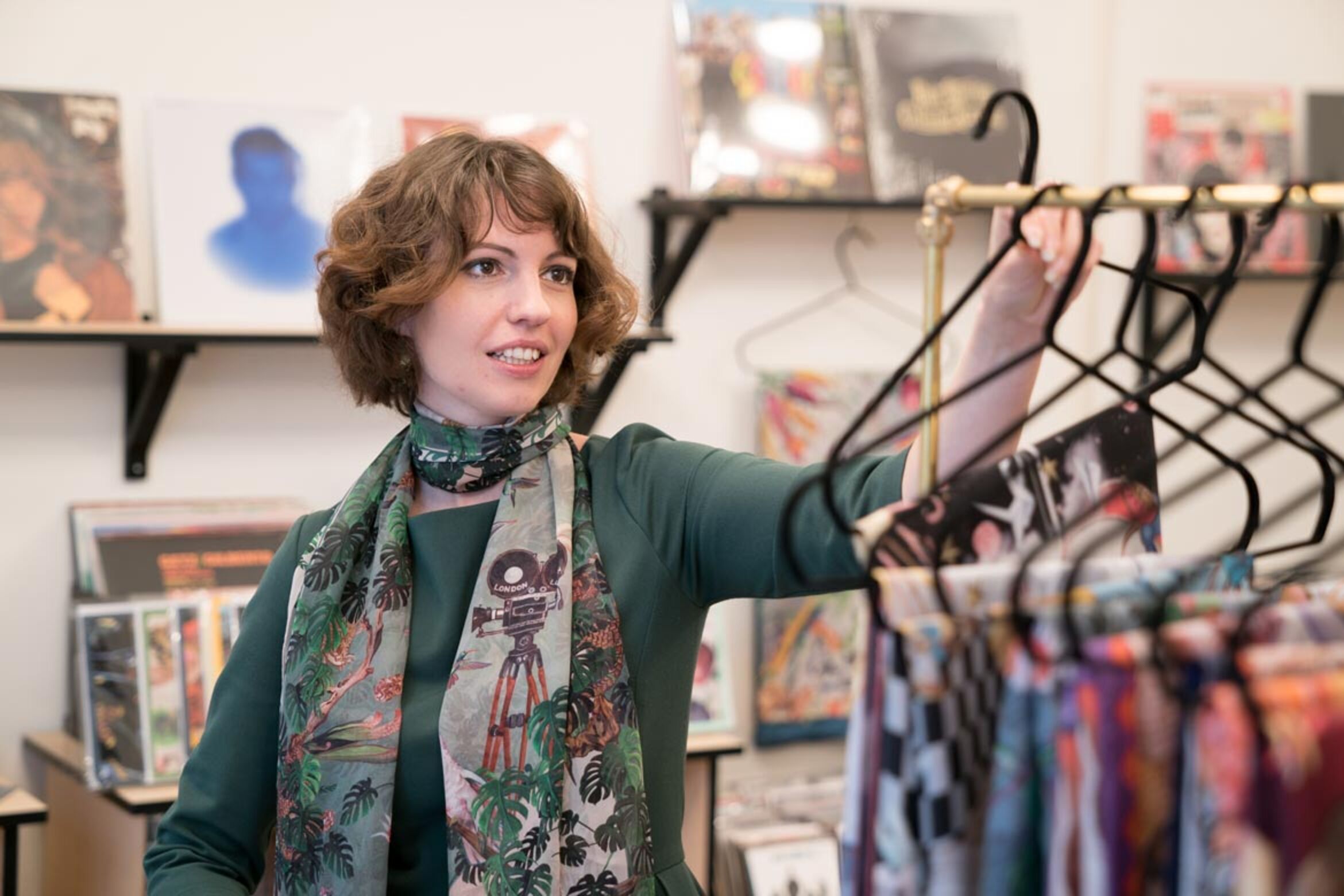 Atelier Fiona K.
Back in the mid-1980s, Fiona Knecht's parents opened Europe's first CD shop on Fraumünsterstrasse. When it had to close down in 2017, Fiona looked for her own premises to set up Atelier Fiona K., where the designer sells her colourful silk scarves – and a little music.
Hohlstrasse 7, 8004 Zurich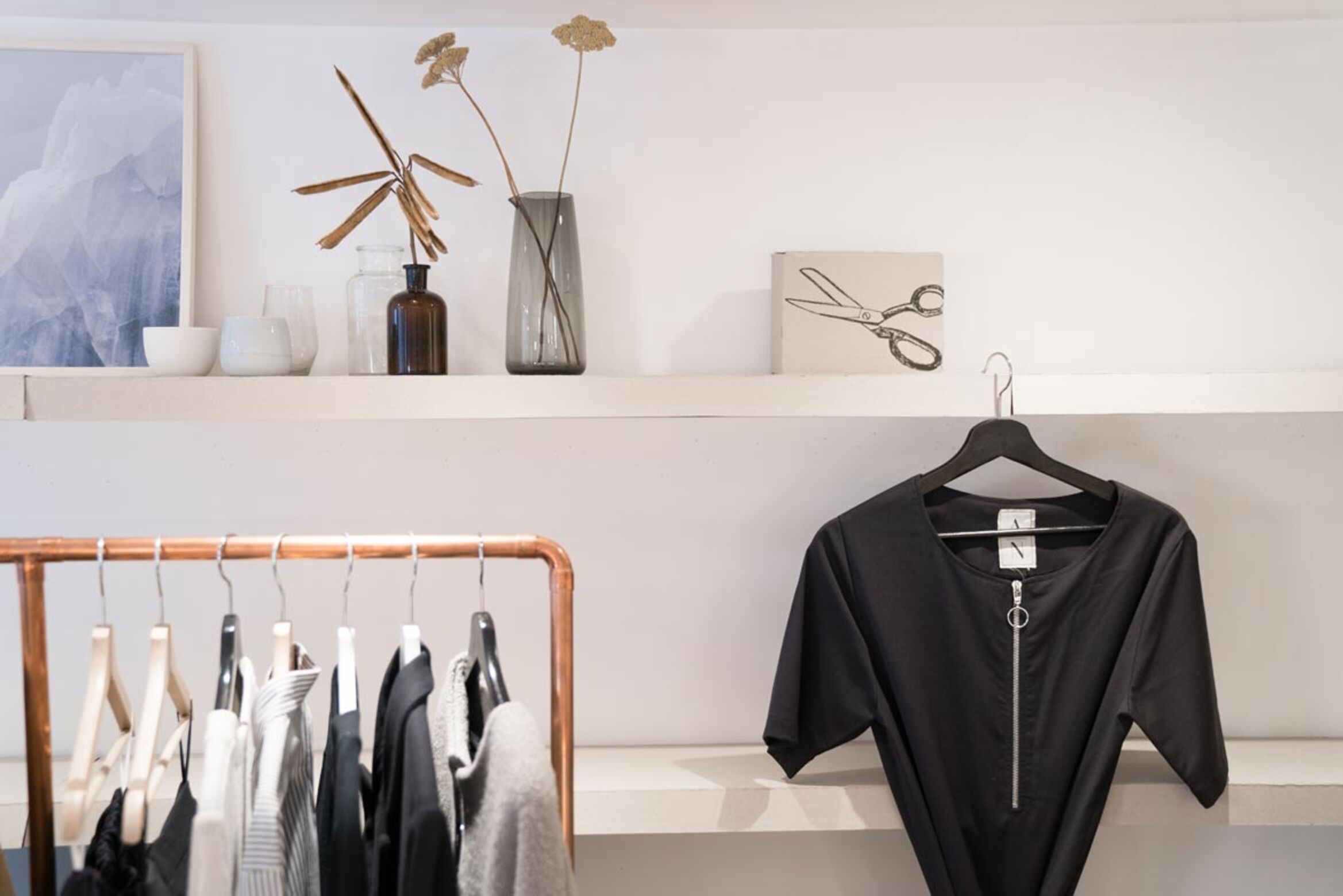 Anna Nia
Anna Nia's label is the antithesis of fast fashion. The Zurich-based designer focuses on classic cuts and high-quality fabrics, ensuring her clothes bring joy to their wearers for many years. Anna sells her collections exclusively via her own boutique.
Torgasse 7, 8001 Zurich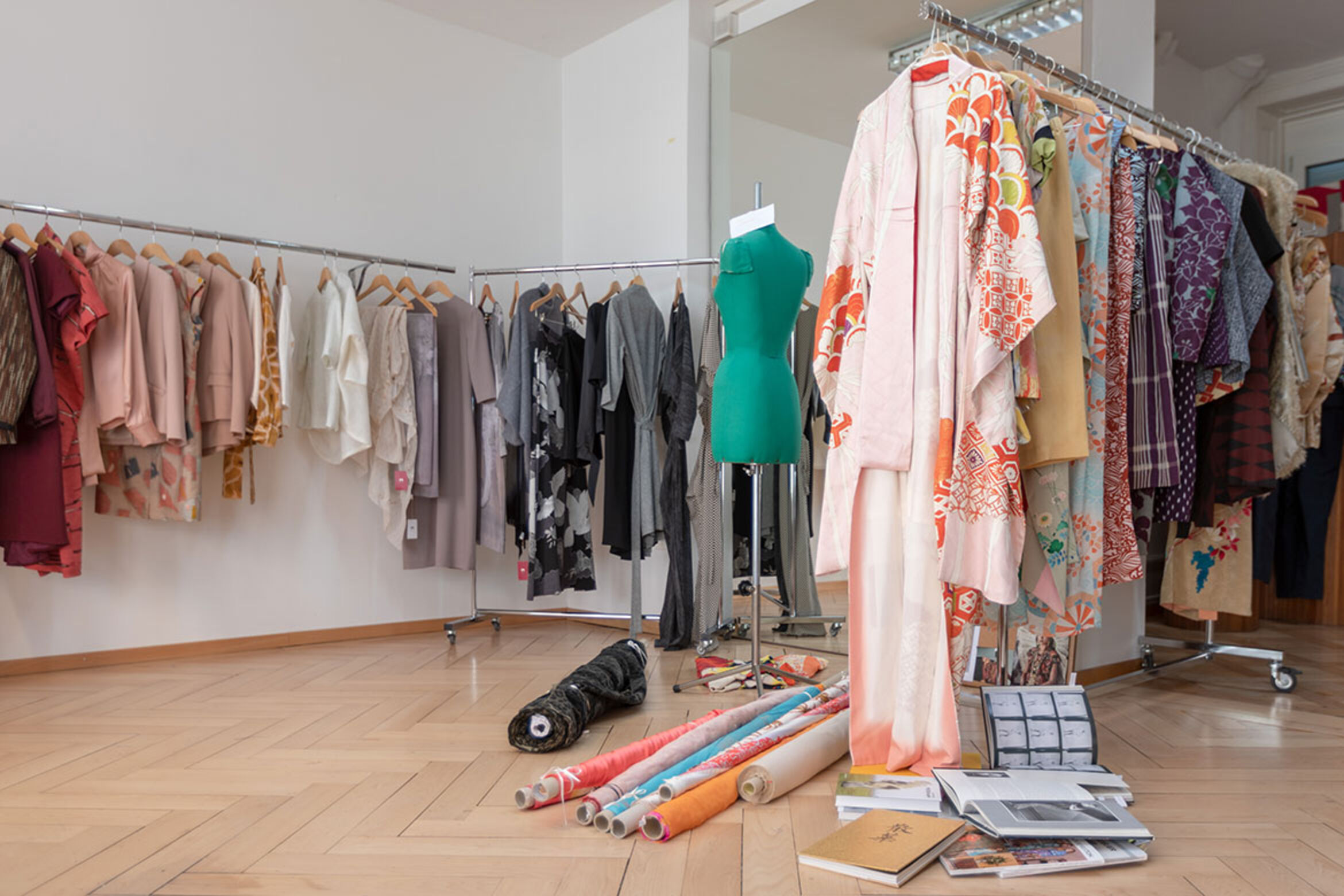 Kazu
Kazu Huggler was raised in both Zurich and Tokyo. She wants to unite these two cultures in her simple clothing designs – and creates modern couture outfits from old kimonos.
Ankerstrasse 122, 8004 Zurich
View posts by interests, or use the proximity search and additional filters.
Try it out
.
Save posts as favourites – simply click on the heart symbol in the upper right corner of the post.