Kazu
Fashion designer Kazu Huggler takes inspiration for her collections from Japan.
Kazu Huggler was raised in both Zurich and Tokyo. She wants to unite these two cultures in her simple clothing designs – and creates modern couture outfits from old kimonos.
'This is where the magic happens,' says Kazu Huggler. The designer and her employees run the Kazu label from the premises near Helvetiaplatz. They develop ideas, collections and cutting patterns, consult with customers and produce the clothes across three rooms. 'Passers-by will often stop outside the sewing studio and watch,' says Kazu.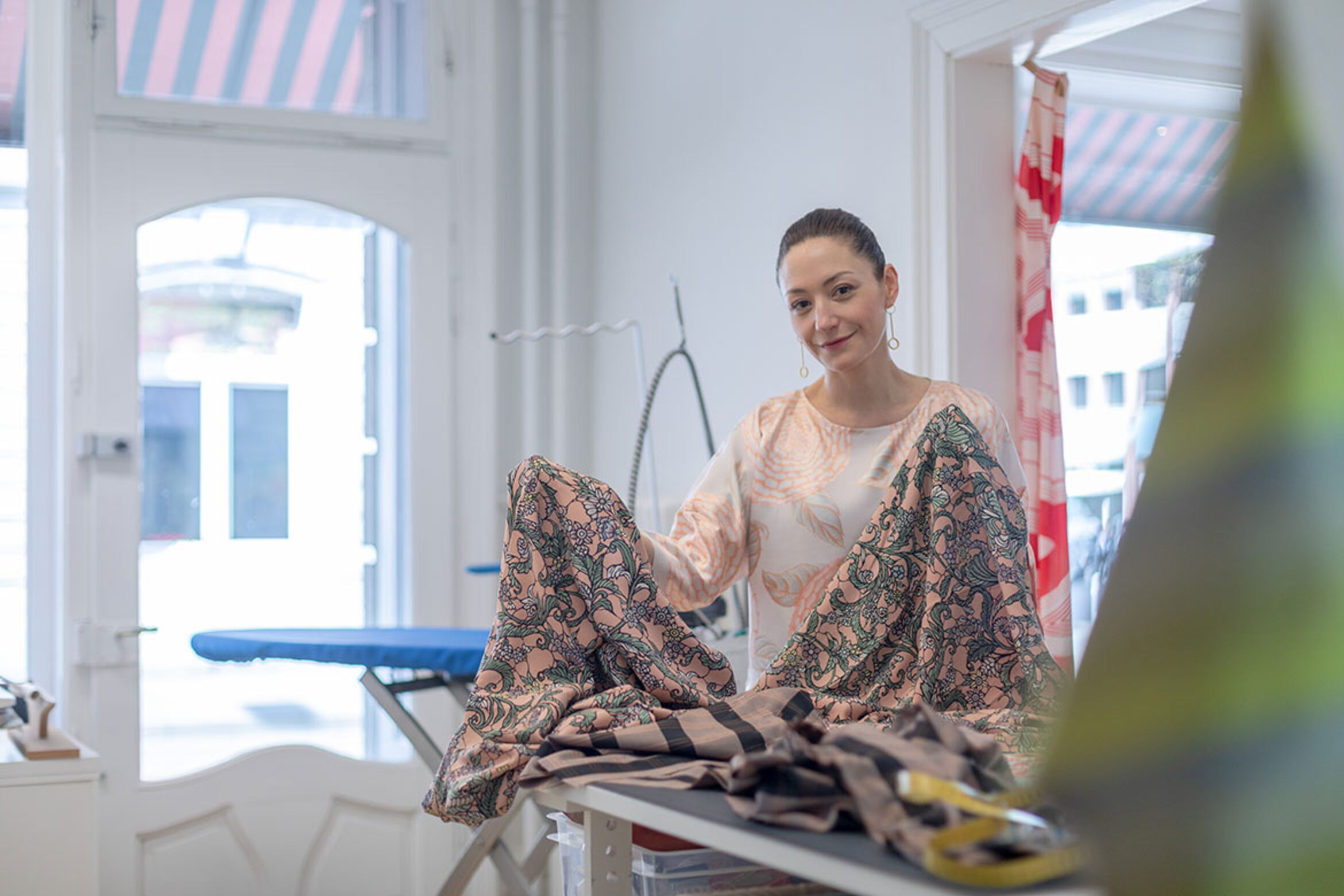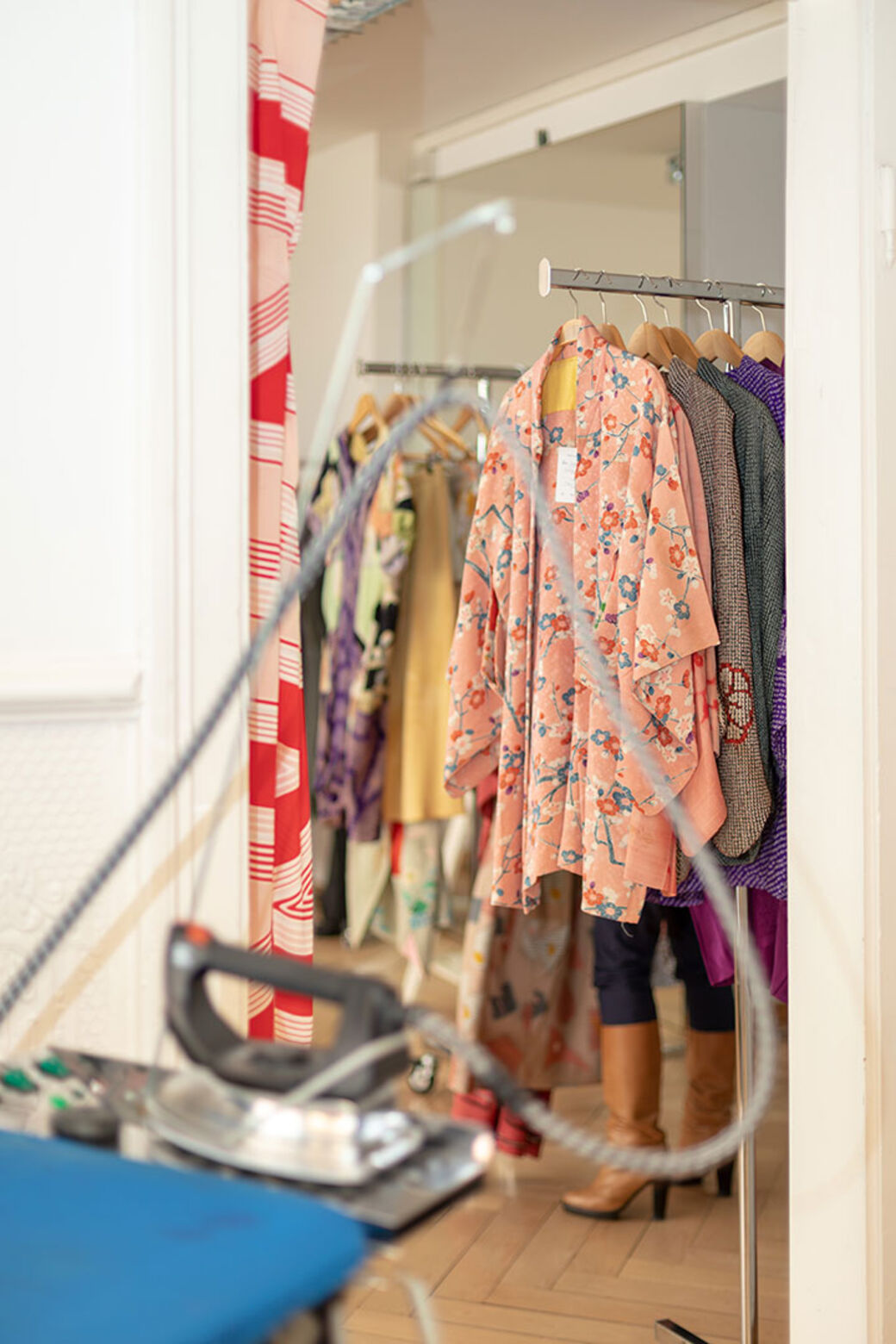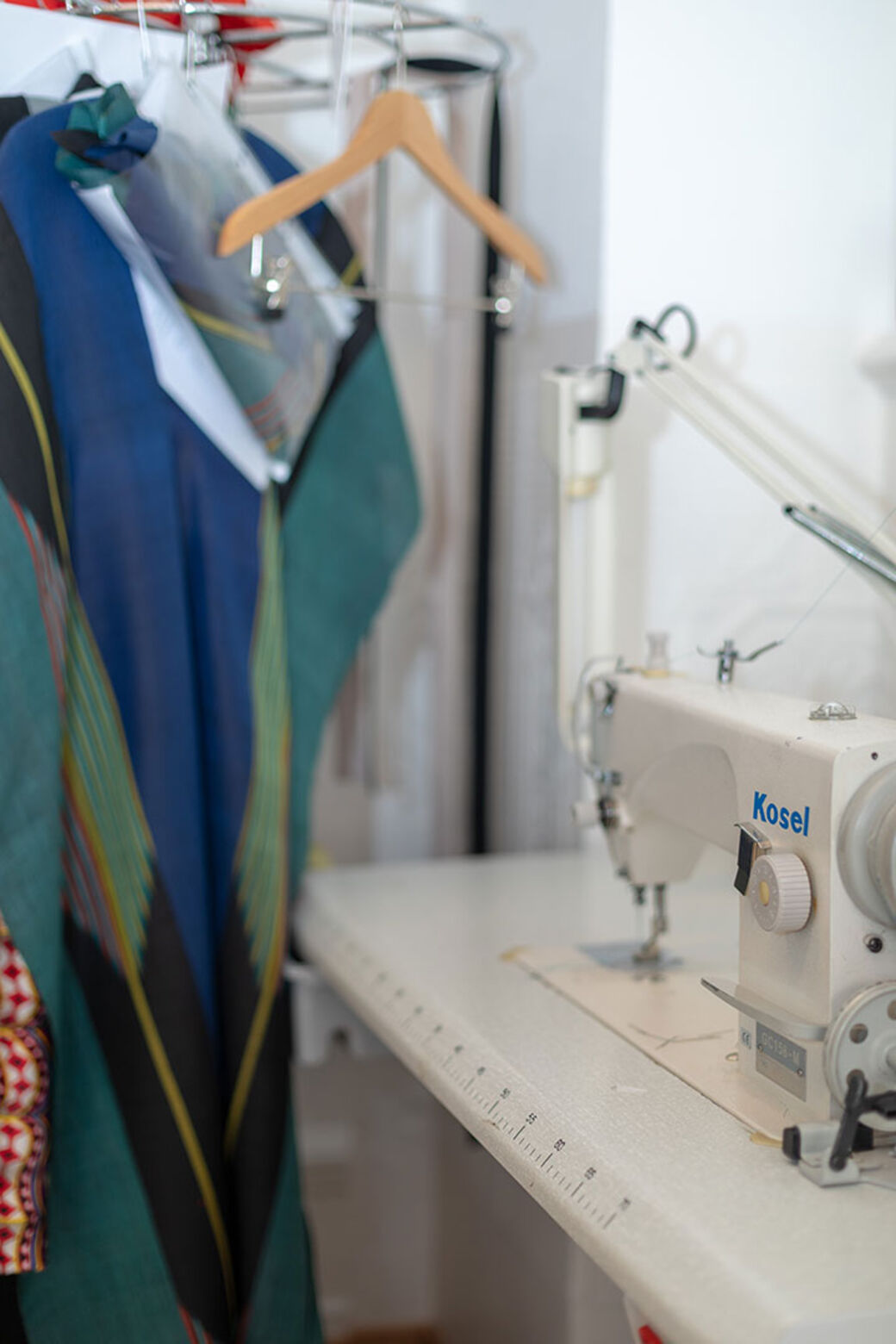 Kazu has been based on Ankerstrasse since 2017. Before then, the shop and studio were located near Hottingerplatz for ten years. 'When you are doing creative work, a regular change of scene is important,' says Kazu. Every move marks a new beginning. 'I always start to question my previous work.'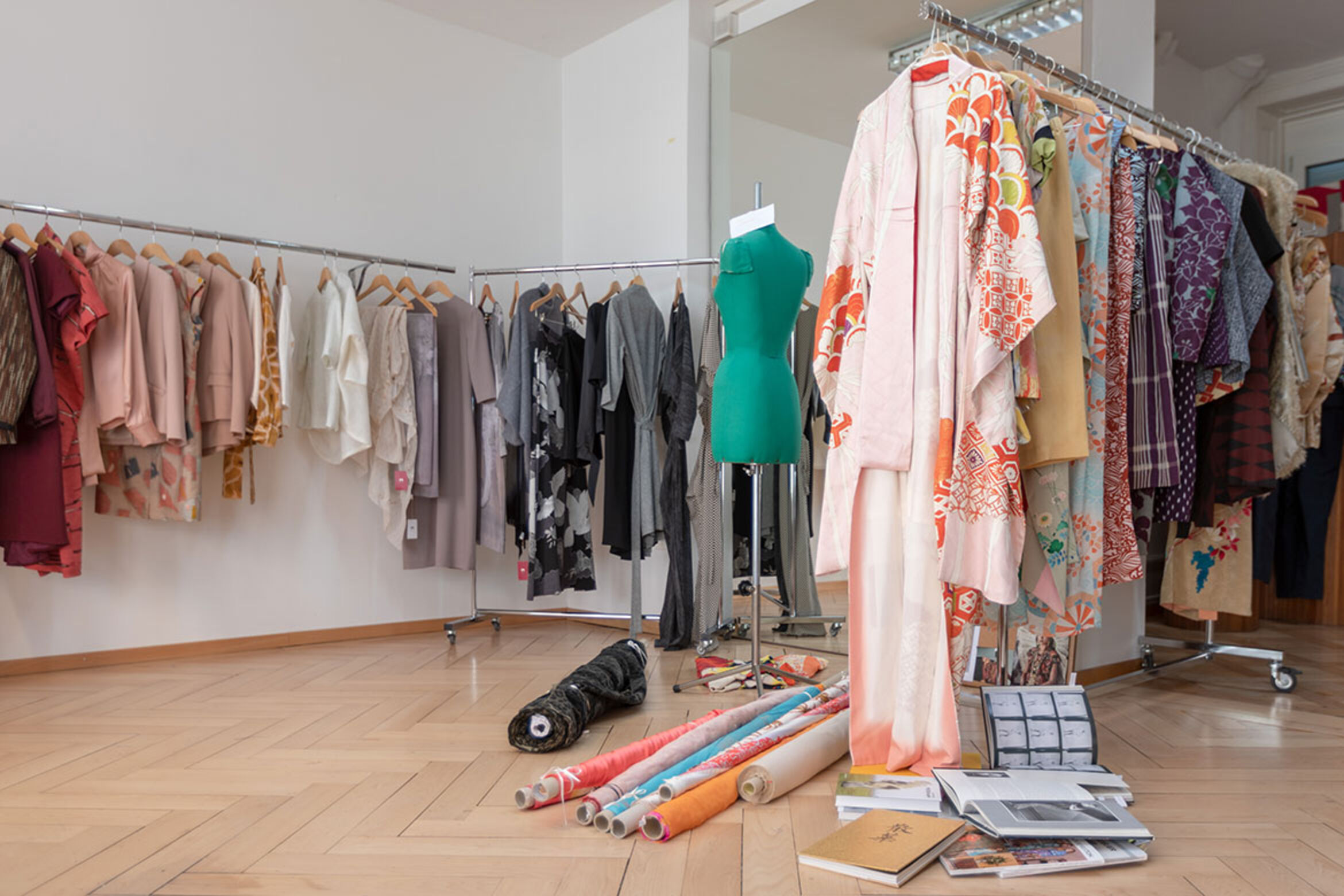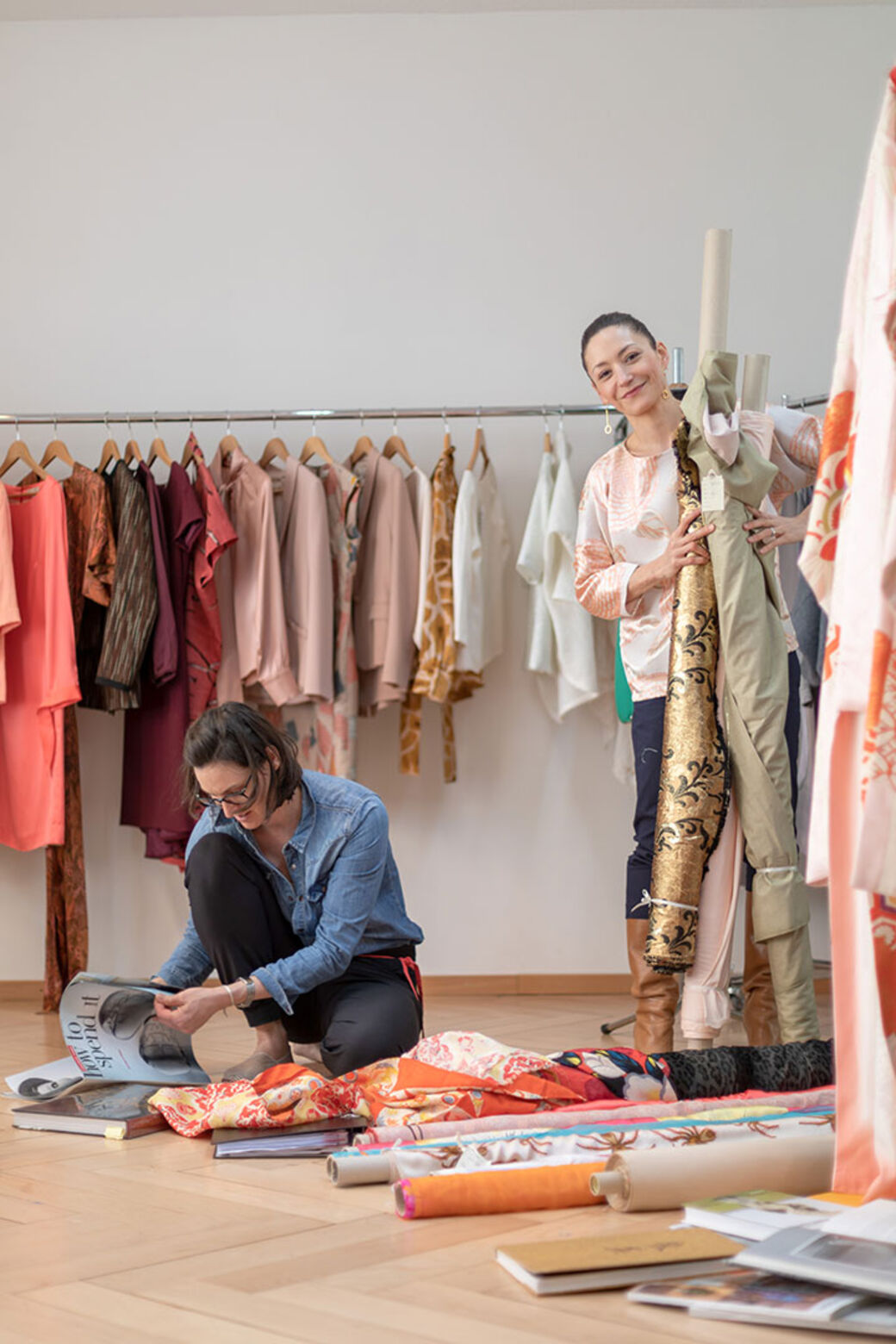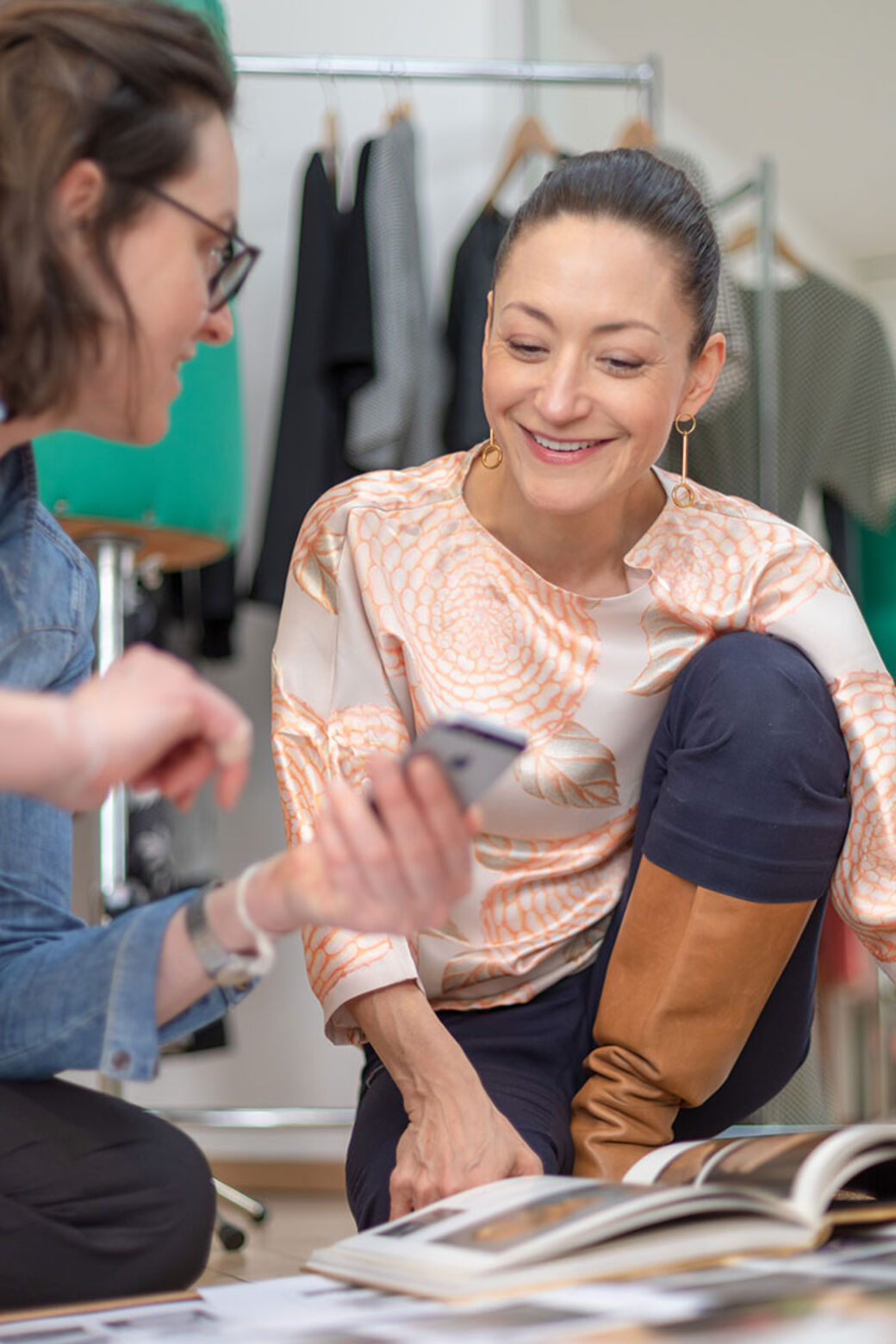 Kazu was raised in both Tokyo and Zurich. She studied fashion design in London. After graduating, she had to choose a city as her base. Many of her fellow students stayed in London or moved to Paris. 'I was certain that I didn't want to follow the crowd,' says Kazu. She decided on Zurich – partly because of the work-life balance.
But isn't it difficult to be a fashion designer here? 'In large cities like Paris, a handful of big names determine all the trends,' says Kazu. It's easier to develop your own style in smaller cities. She isn't interested in getting caught up in hypes. 'Art and culture are more important to me,' says Kazu.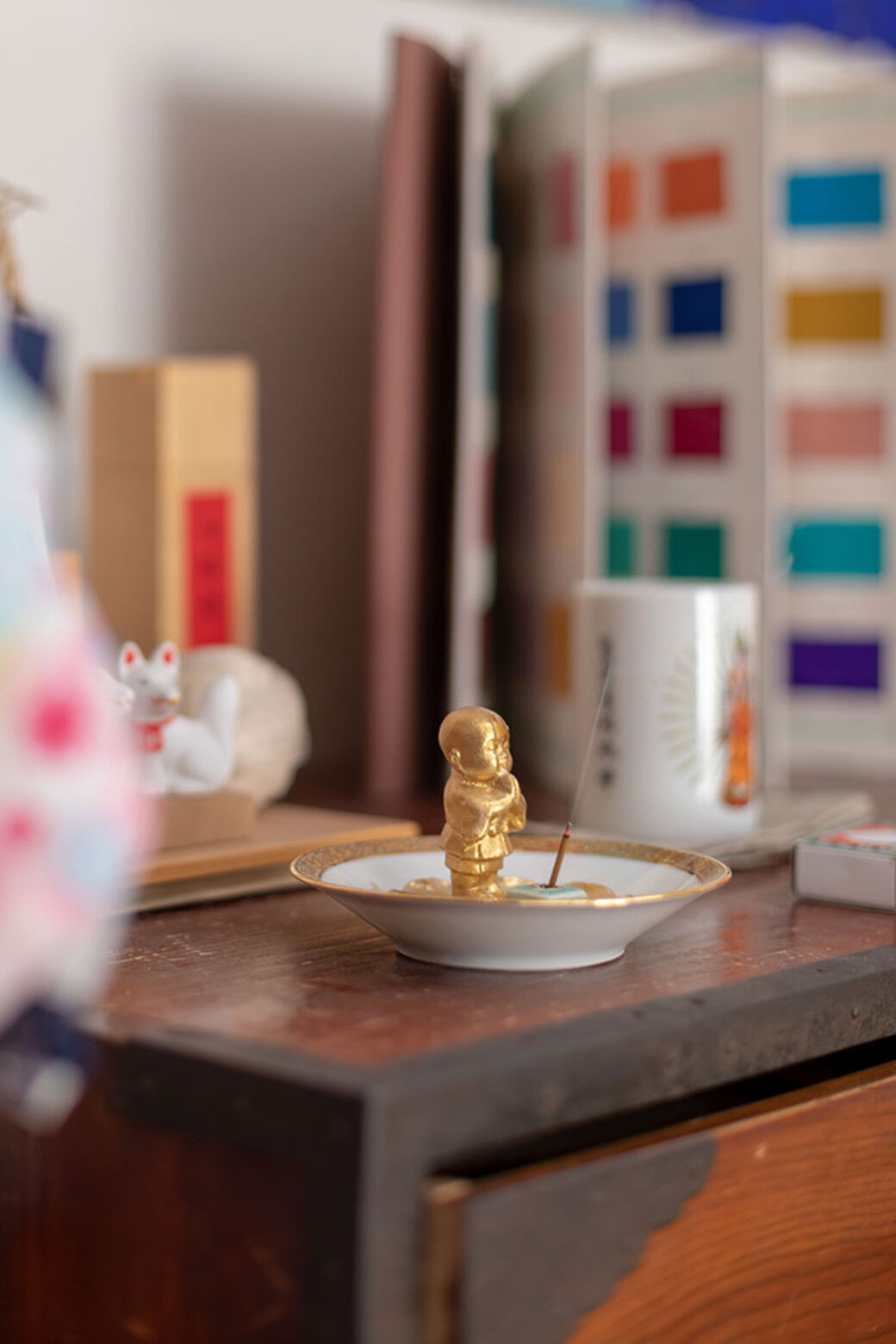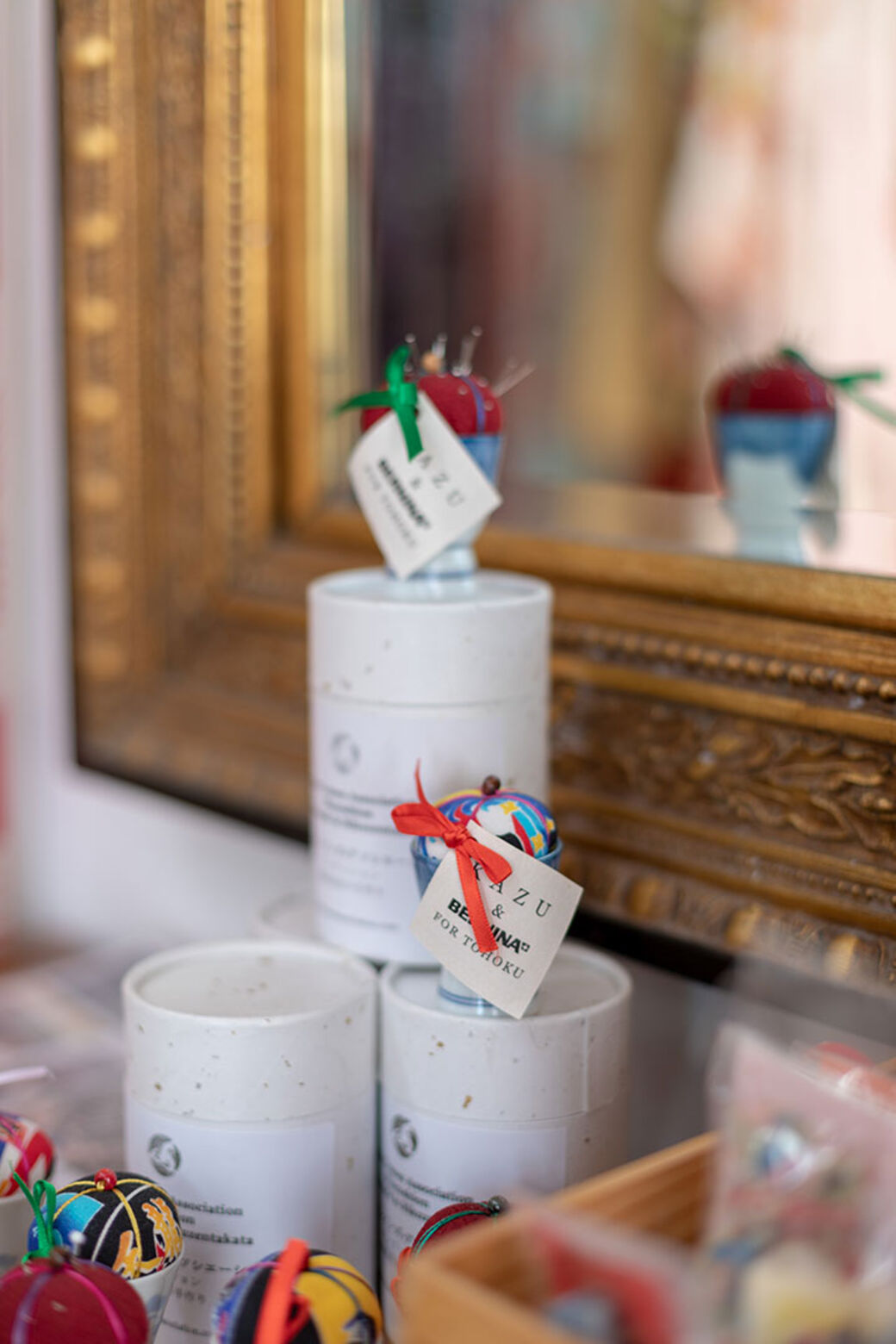 'I have been going back and forth between Switzerland and Japan since I was a child.'
Her fashion is heavily influenced by her Japanese roots. She was criticised for this by her lecturers at Central Saint Martins in London. 'They said to me: Don't show us your homeland, show us you.' But Kazu stuck to her guns: 'I have been going back and forth between Switzerland and Japan since I was a child.' It was the natural thing for her to want to unite the two cultures.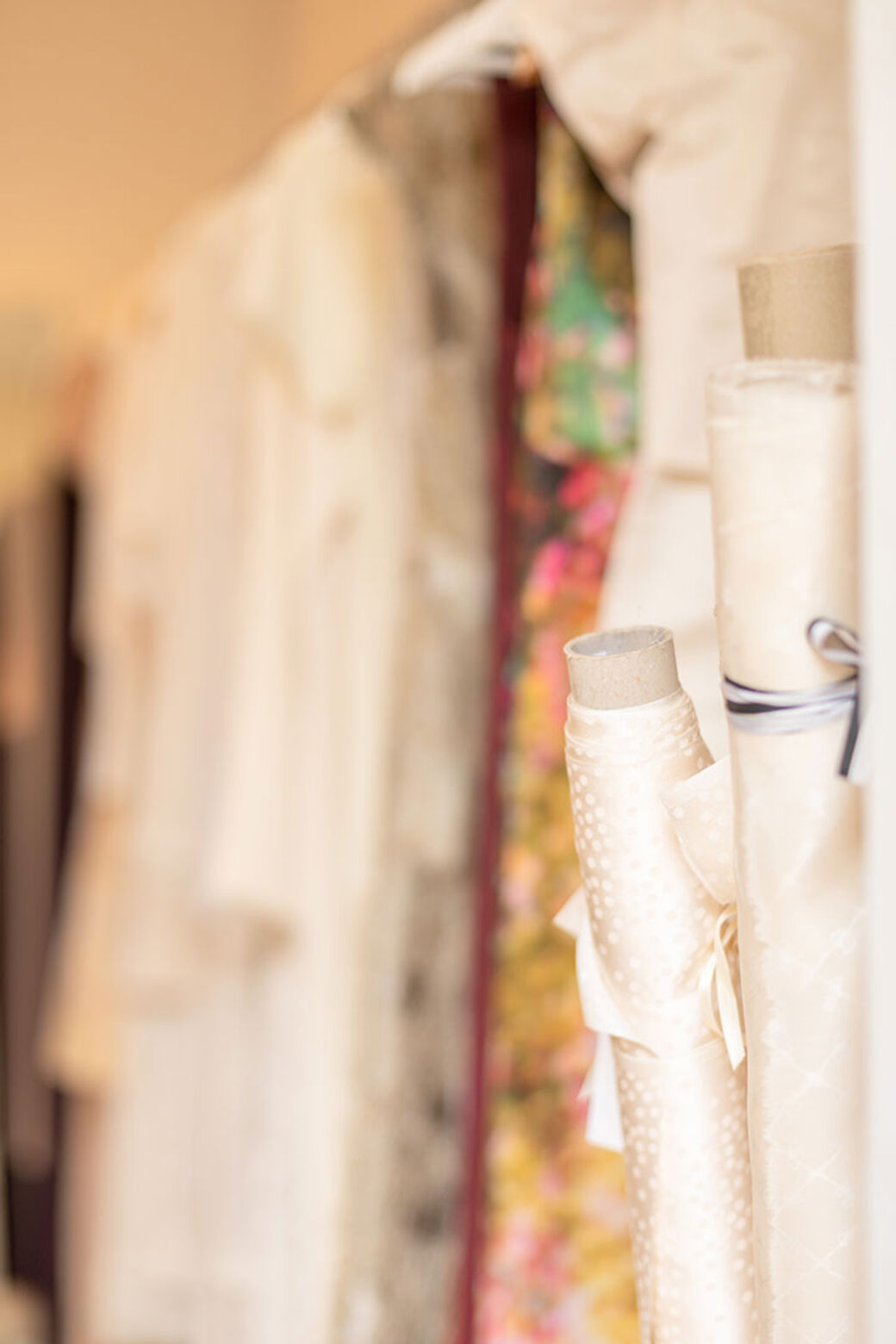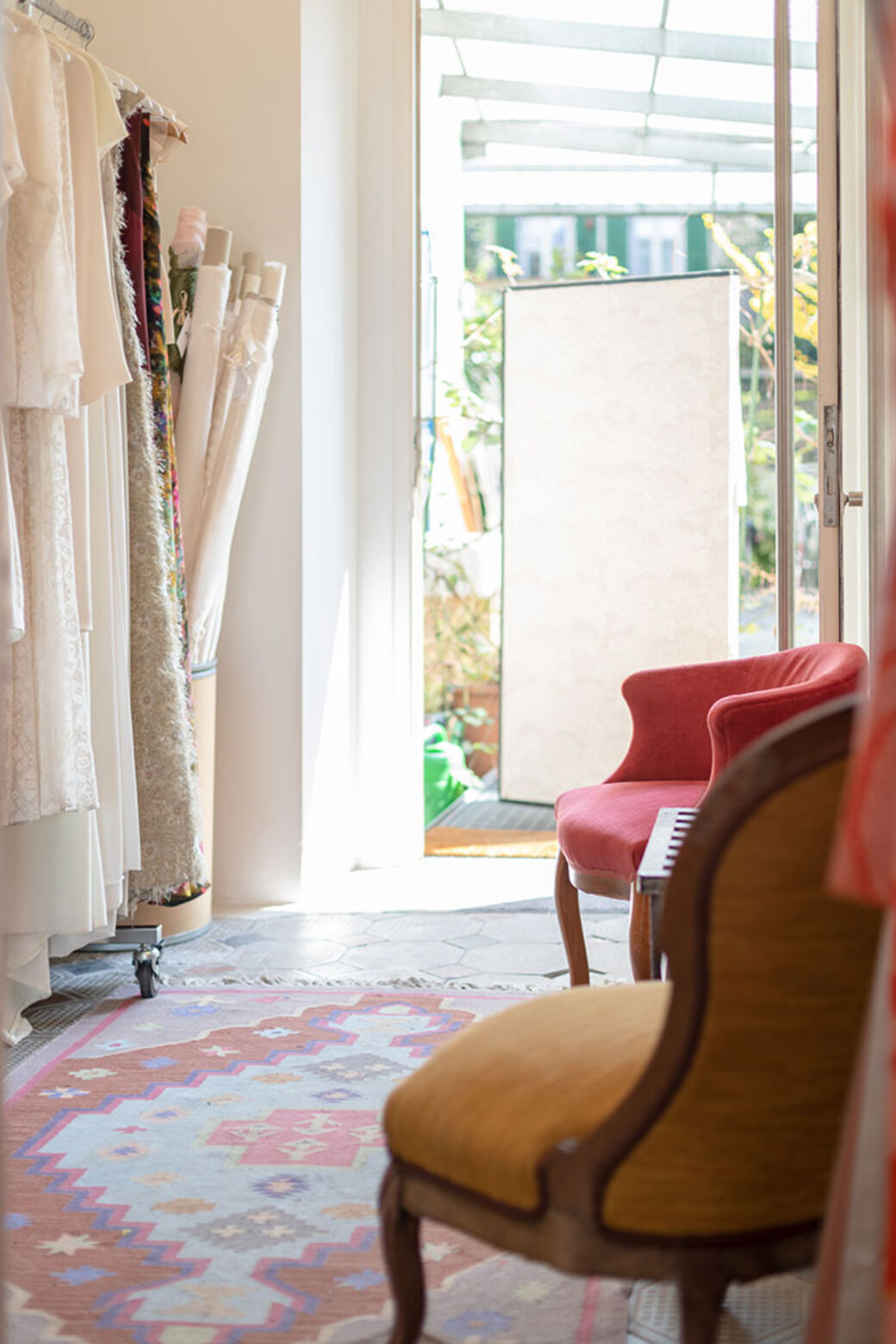 'All famous designers have been inspired by geishas, samurais and other Japanese clichés at some point,' says Kazu. Instead of copying these styles, the designer prefers to create something new – for example, modern dresses made from the unstitched fabric of kimonos. 'I keep exactly how I do this a secret.' Japanese women bring Kazu antique kimonos. Zurich customers will find a wide selection of them in the shop. Some women don't want to make a dress from the material and just wear it as it is. 'I think that's great,' says Kazu.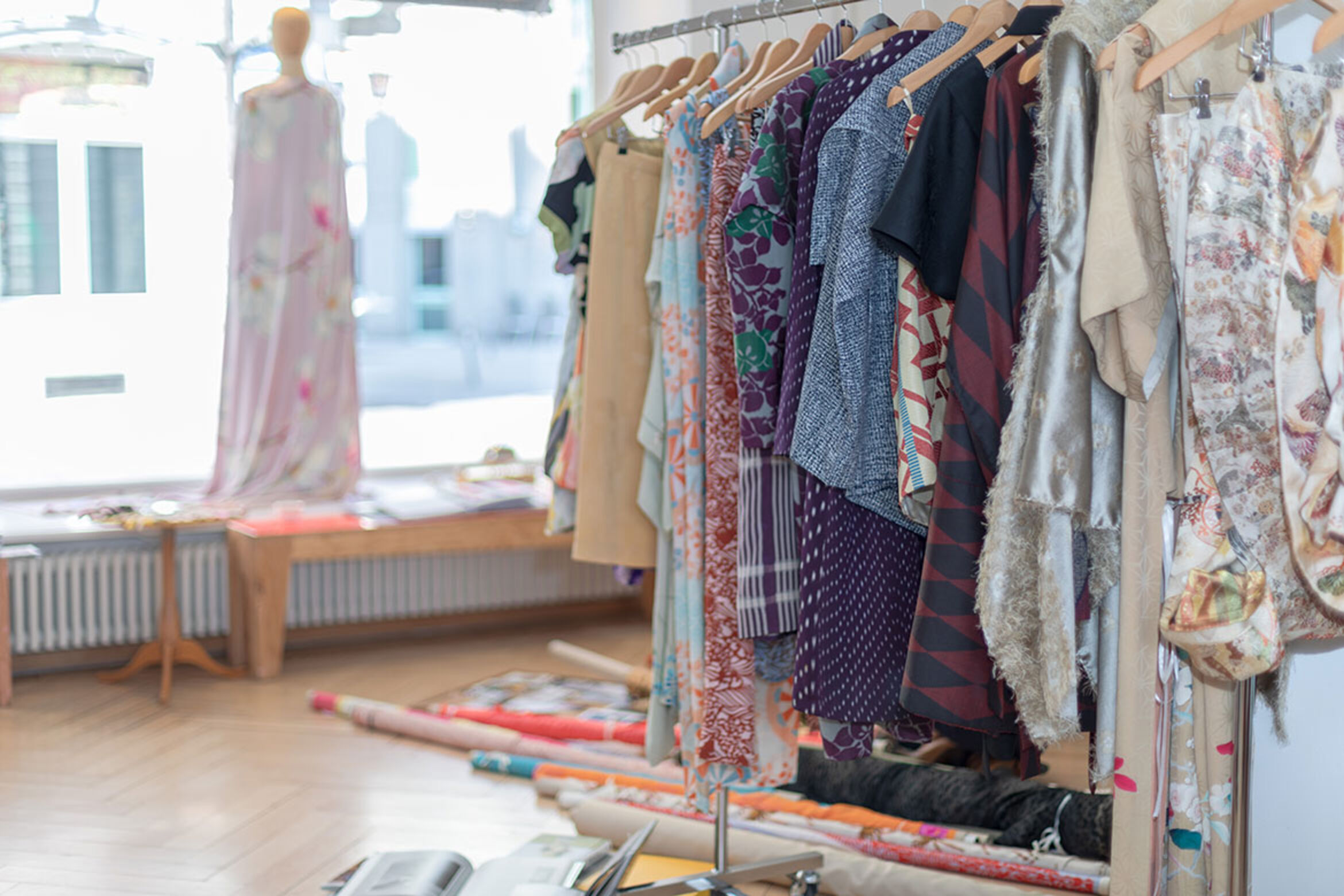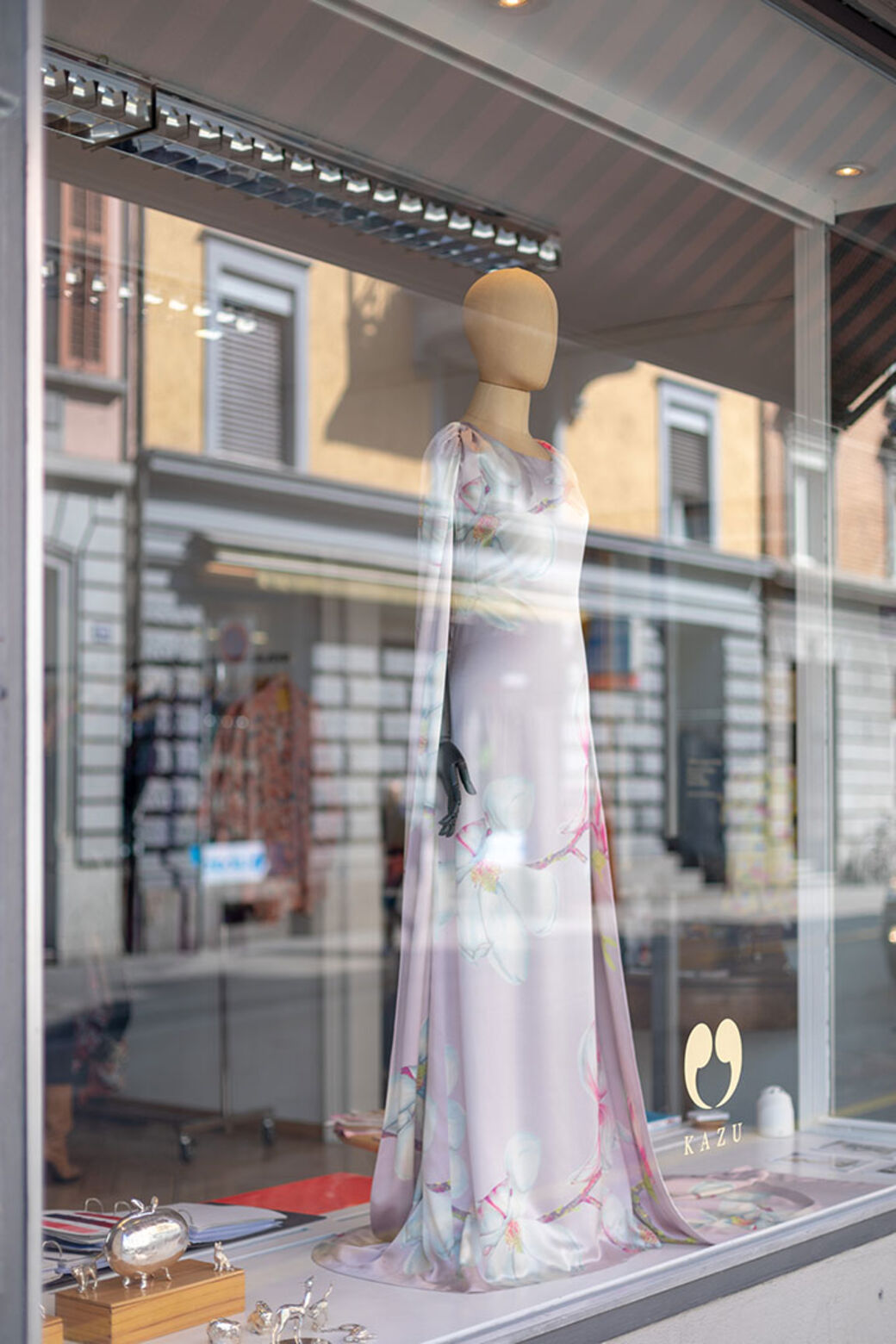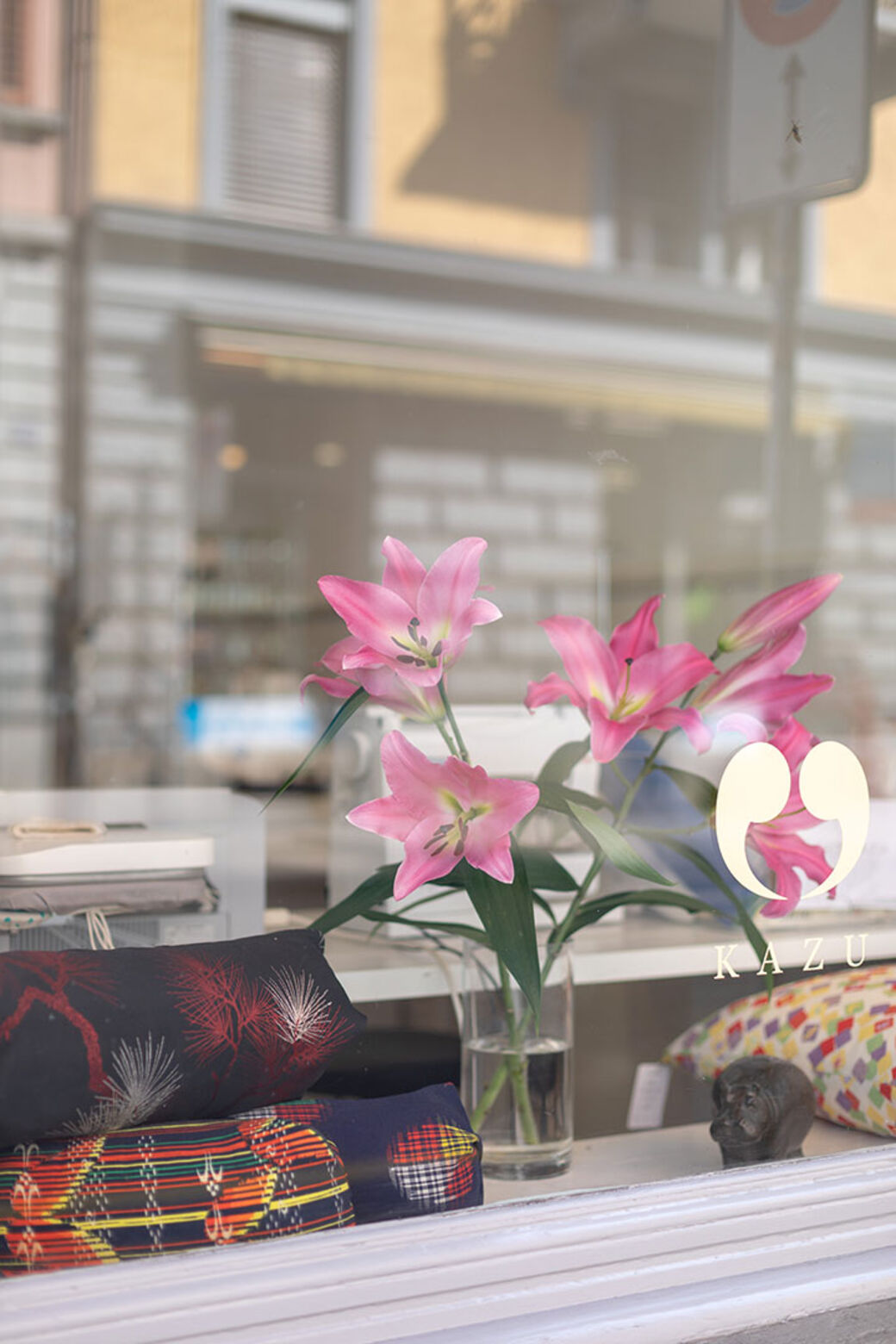 Kazu has left strict Japanese traditions behind.
Kazu has three other lines alongside the Tan collection, which is made from the kimonos. 'Ultimately, the modern woman has several roles to play,' says the designer. As well as a prêt-à-porter collection, Kazu also makes bespoke business clothes and bridal wear.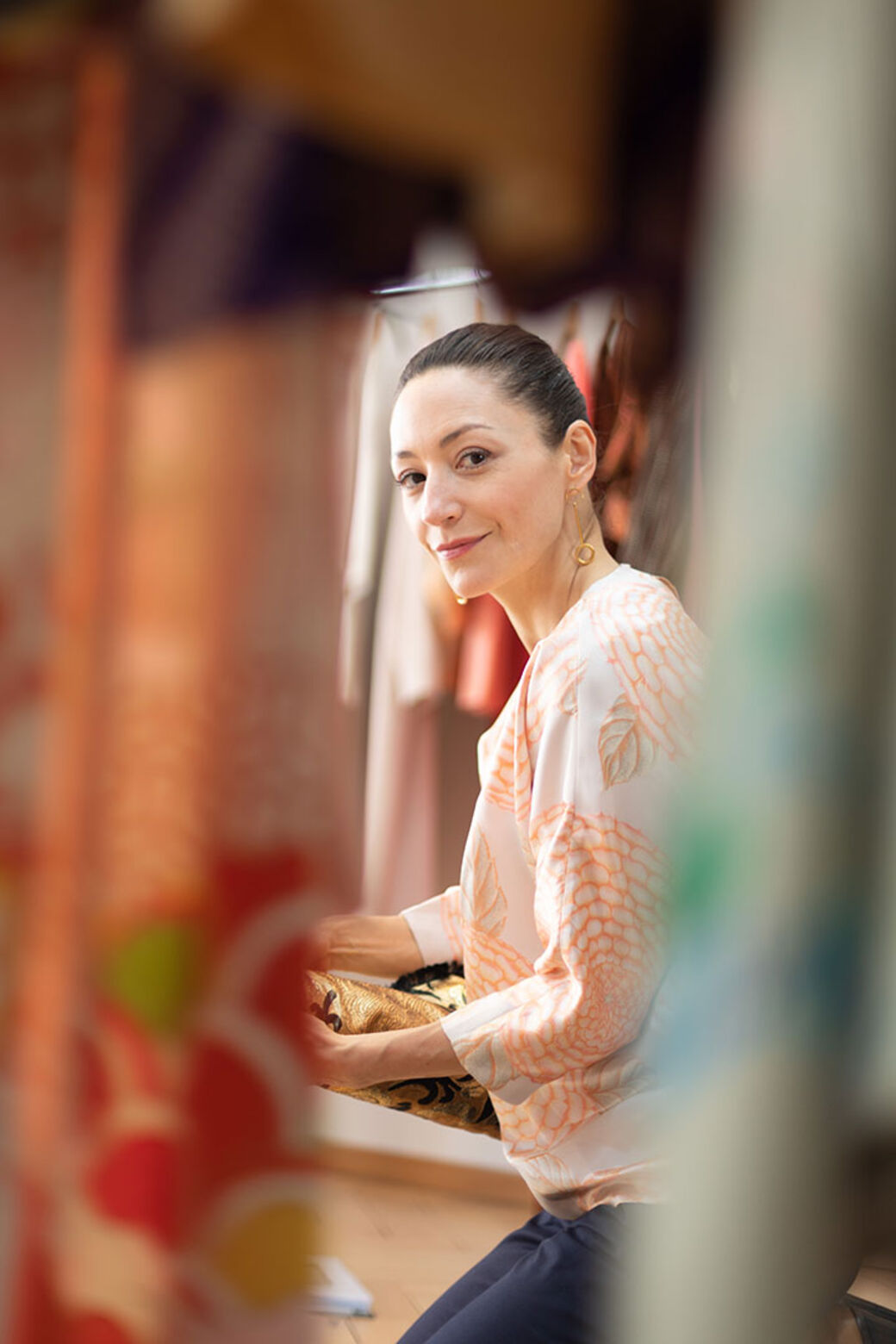 'The individuality of the customer is very important to me,' says Kazu. She mainly designs for Swiss women, but she also travels to Tokyo several times a year. 'I don't want to be the kind of designer who uses Japan for inspiration, but no longer feel any connection to the country itself.' It is the biggest compliment for Kazu when Japanese women show an interest in her work.
Address
Kazu
Ankerstrasse 122
8004 Zurich
+43 268 05 75
Website
Opening times
Thursday and Friday, 12 pm – 6:30 pm
Saturday, 12 pm – 4 pm
View posts by interests, or use the proximity search and additional filters.
Try it out
.
Save posts as favourites – simply click on the heart symbol in the upper right corner of the post.