Zeit Zone Zürich
Got an old grandfather clock from your grandma's living room? A delicate wristwatch? Or a pocket watch? Sandro Bösch tinkers with all sorts in his watchmaker's workshop.
Many timepieces don't just tell the time – they also tell stories, some that are several decades old. Sandro Bösch's Zeit Zone Zürich on Kreuzplatz repairs these ticking storytellers, and if you like, you can even go and watch.
Clocks or typewriters? After completing a year of technical training, this was the decision Sandro Bösch was faced with. Yes, he liked all things mechanical, as well as filing and sawing. And so he had the choice: either he became a typewriter technician or he became a watchmaker. 'At that point, I didn't have any ties to clocks – or typewriters,' he recalls. 'But timepieces interested me that little bit more.'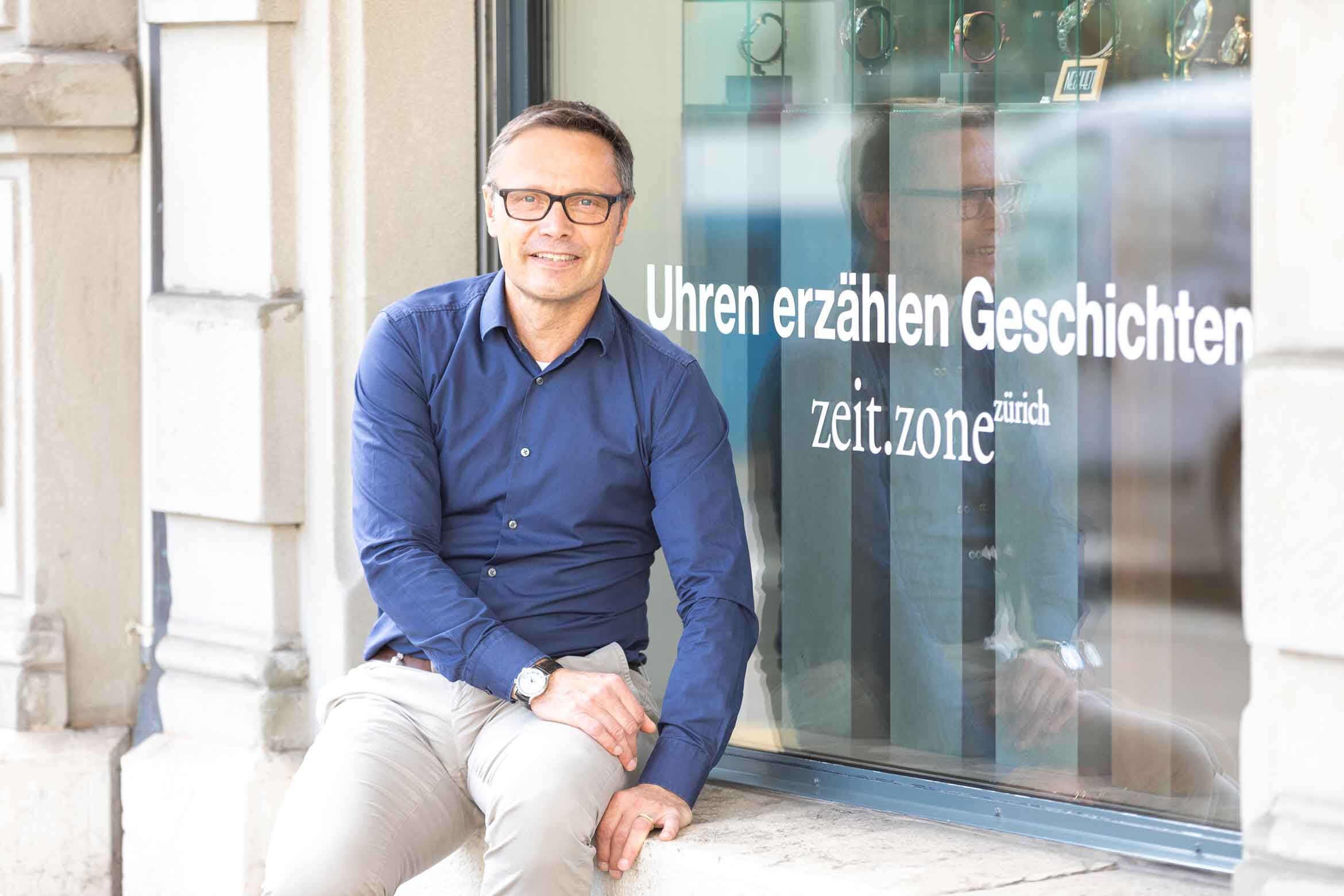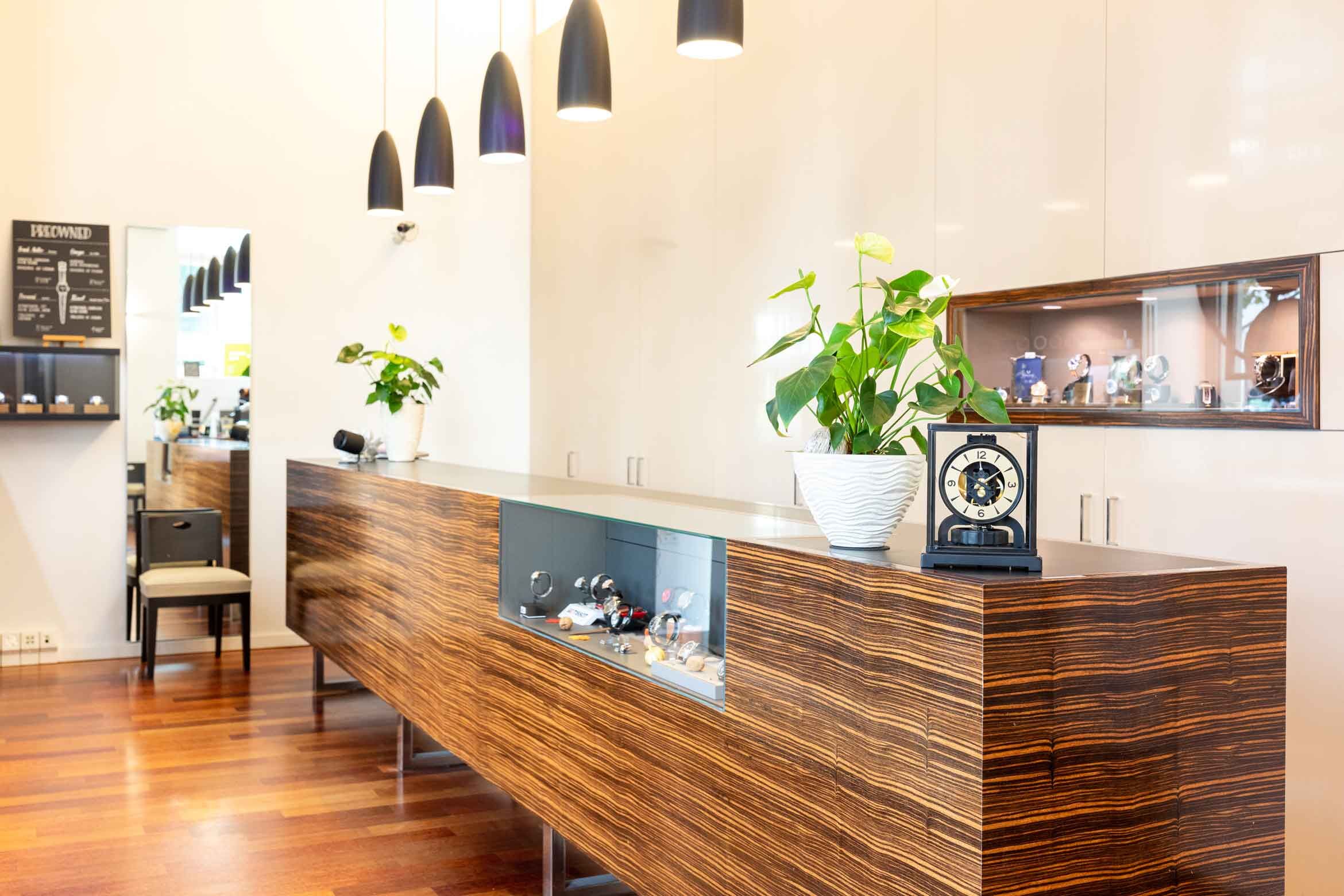 Sandro's vocation was born out of this little bit of fascination. He owns and manages Zeit Zone Zürich, a watchmaker's workshop that opened on Kreuzplatz in 2003. From the outside, you wouldn't think of it as a typical watchmaker's shop. Nor would you from the inside: the atmosphere is more relaxed than in other jewellers' shops.
Many customers are emotionally attached to their timepieces.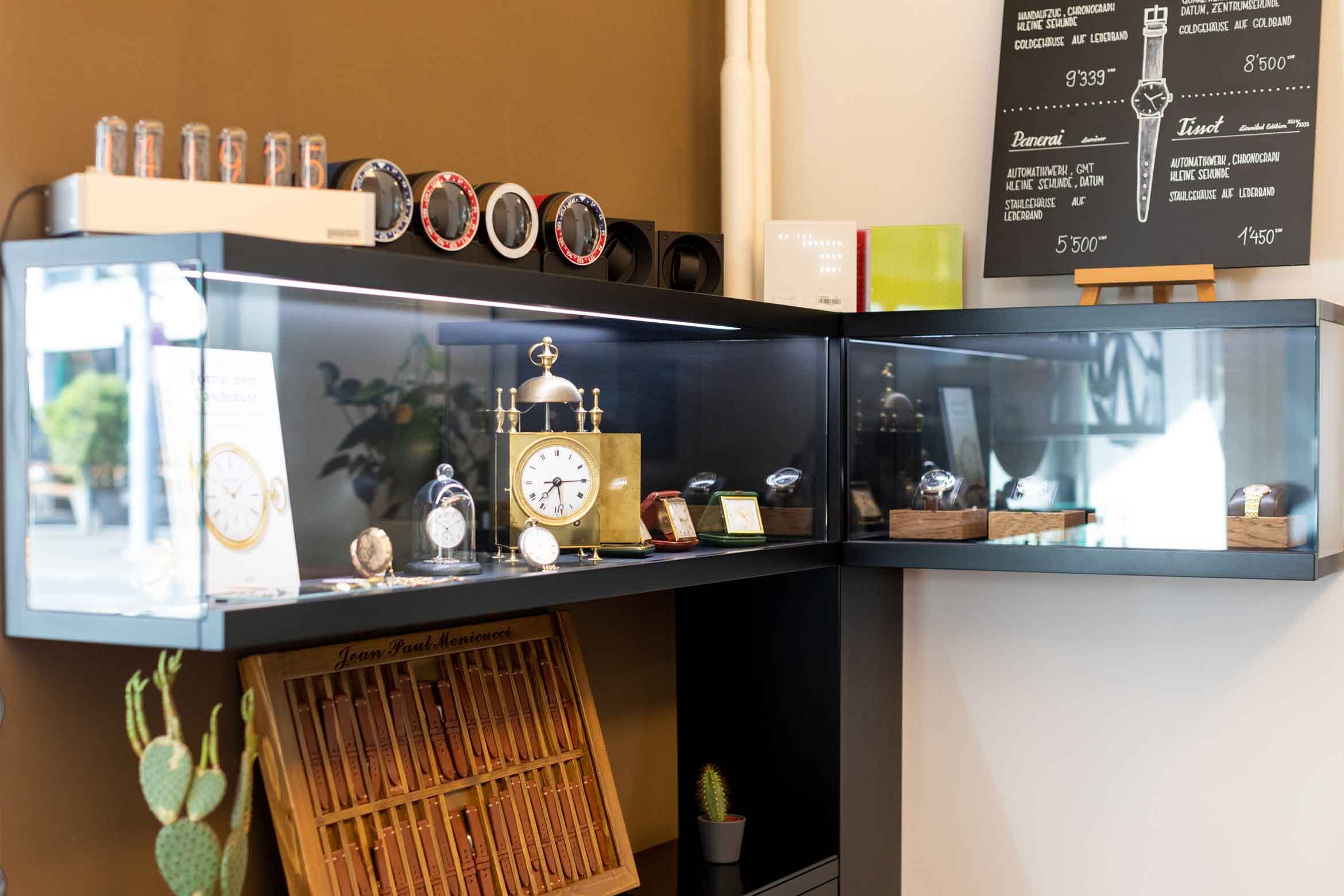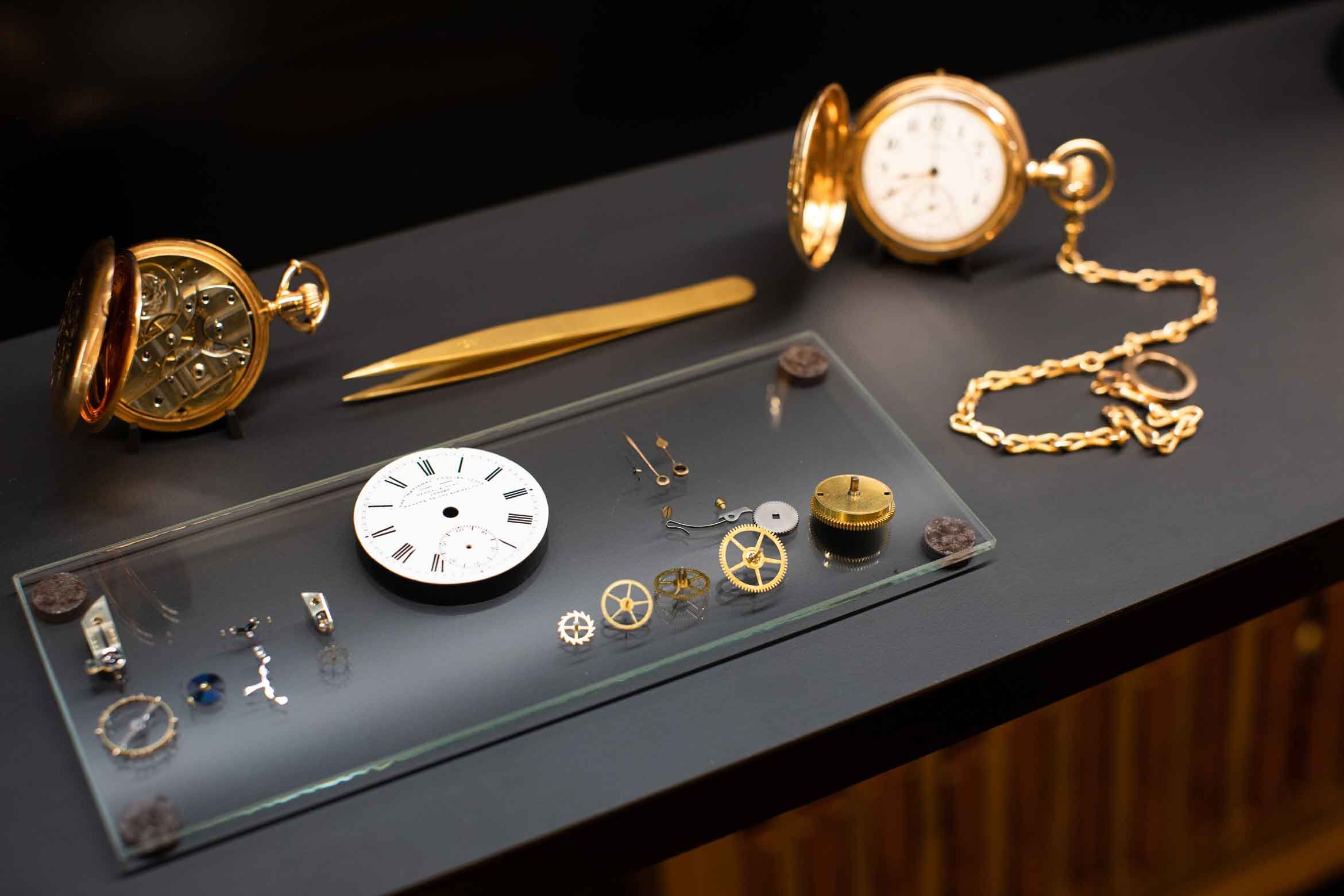 The room is spacious, bright – and certainly not the only one at Zeit Zone Zürich. Beyond the counter, behind the wall, there are two repair workshops. 'Anyone that asks is welcome to come out to the back,' offers Sandro. 'The workshop areas are open to the public.' This is where the main undertaking of the eleven-person Zeit Zone Zürich team takes place: repairing timepieces. And any timepiece, at that, from delicate wristwatches to giant grandfather clocks.
'It's our job to get every timepiece running again,' states Sandro. 'We're able to make any component ourselves if necessary.' If a replacement part can no longer be ordered, the lathe and the milling machine are put into action. 'Both of our apprentices also learn the craft from the ground up.' However, the job description of a watchmaker these days is often quite different to when he was training, remembers Sandro. 'Certain work techniques are becoming increasingly obsolete so the focus is often on production rather than repairs.'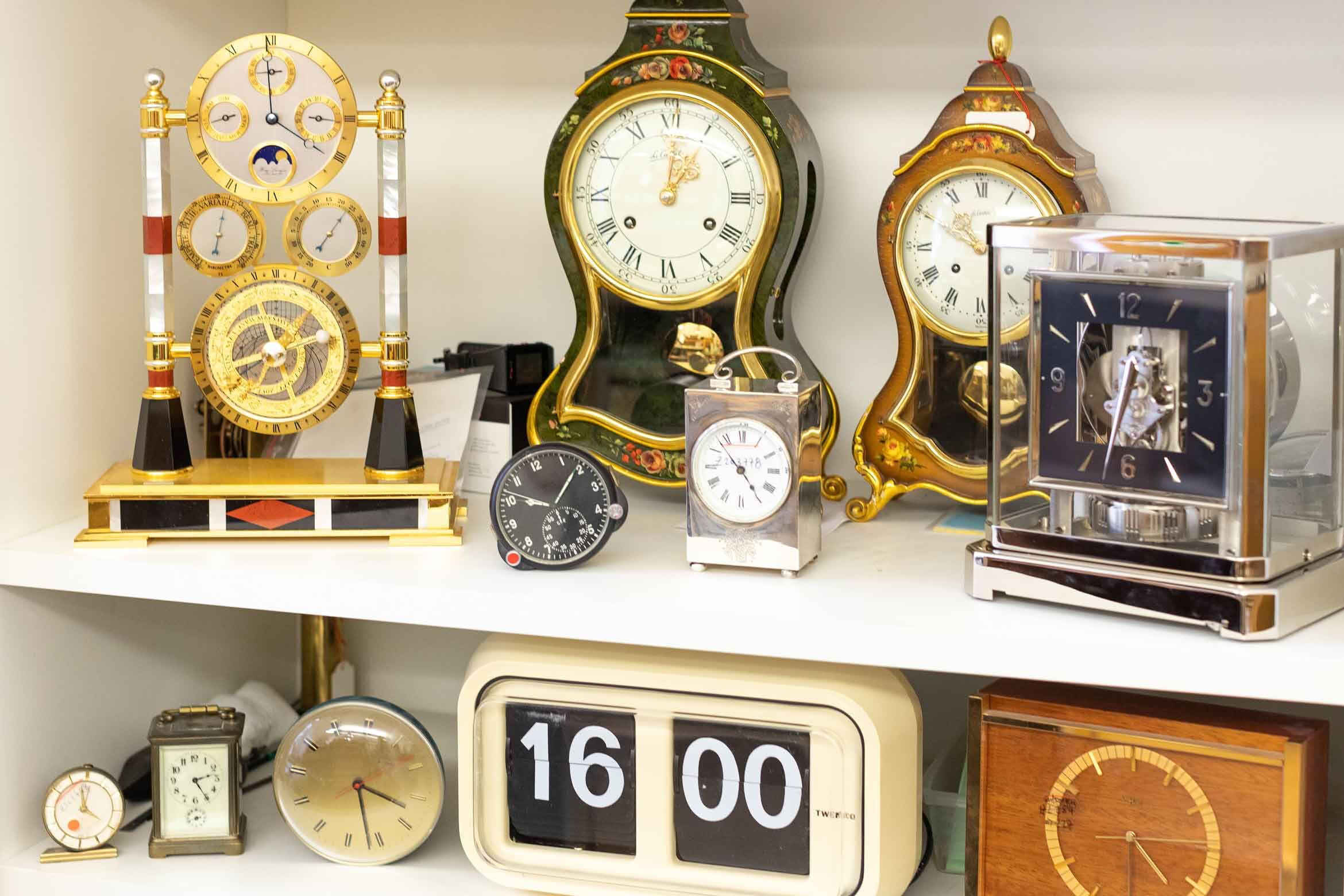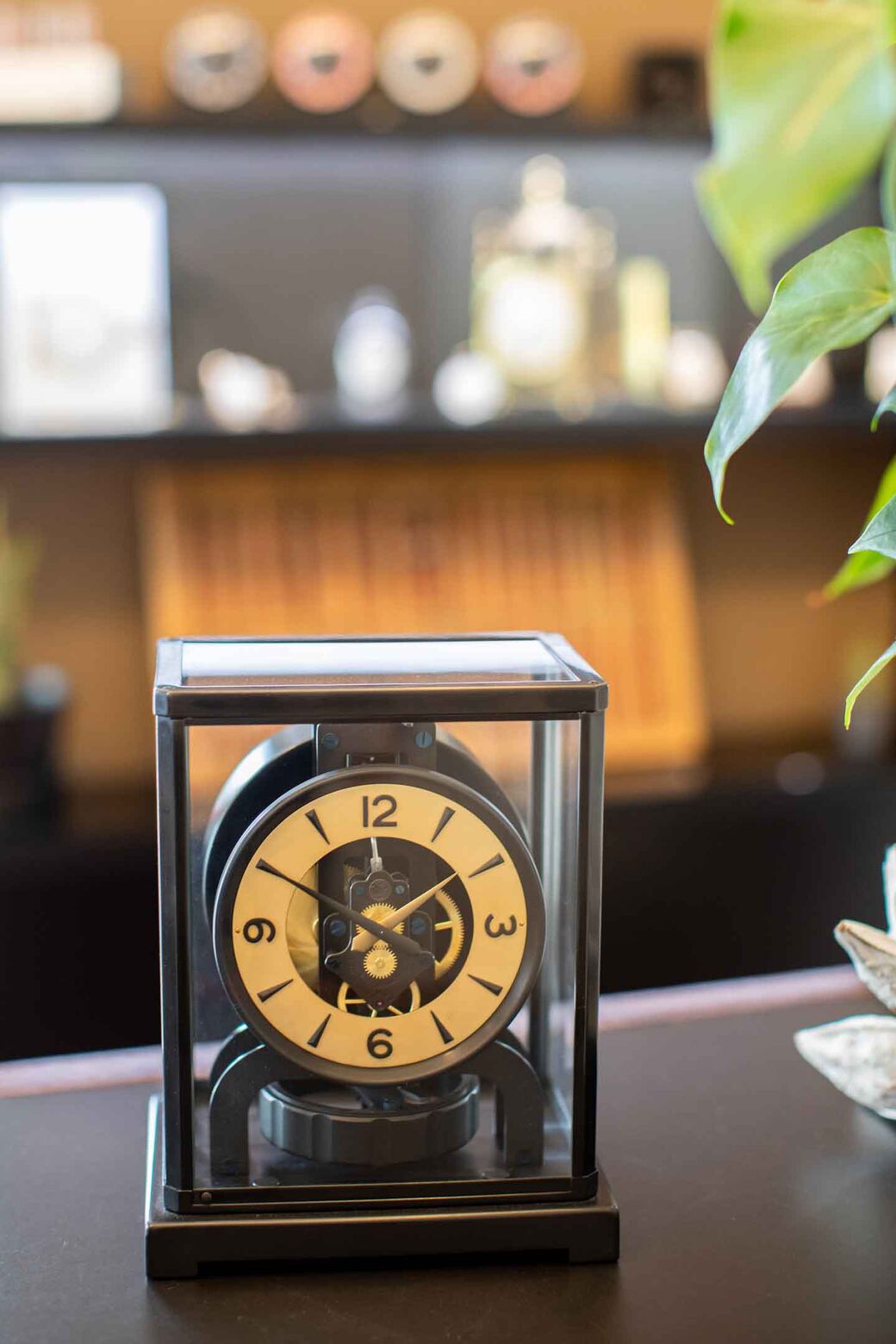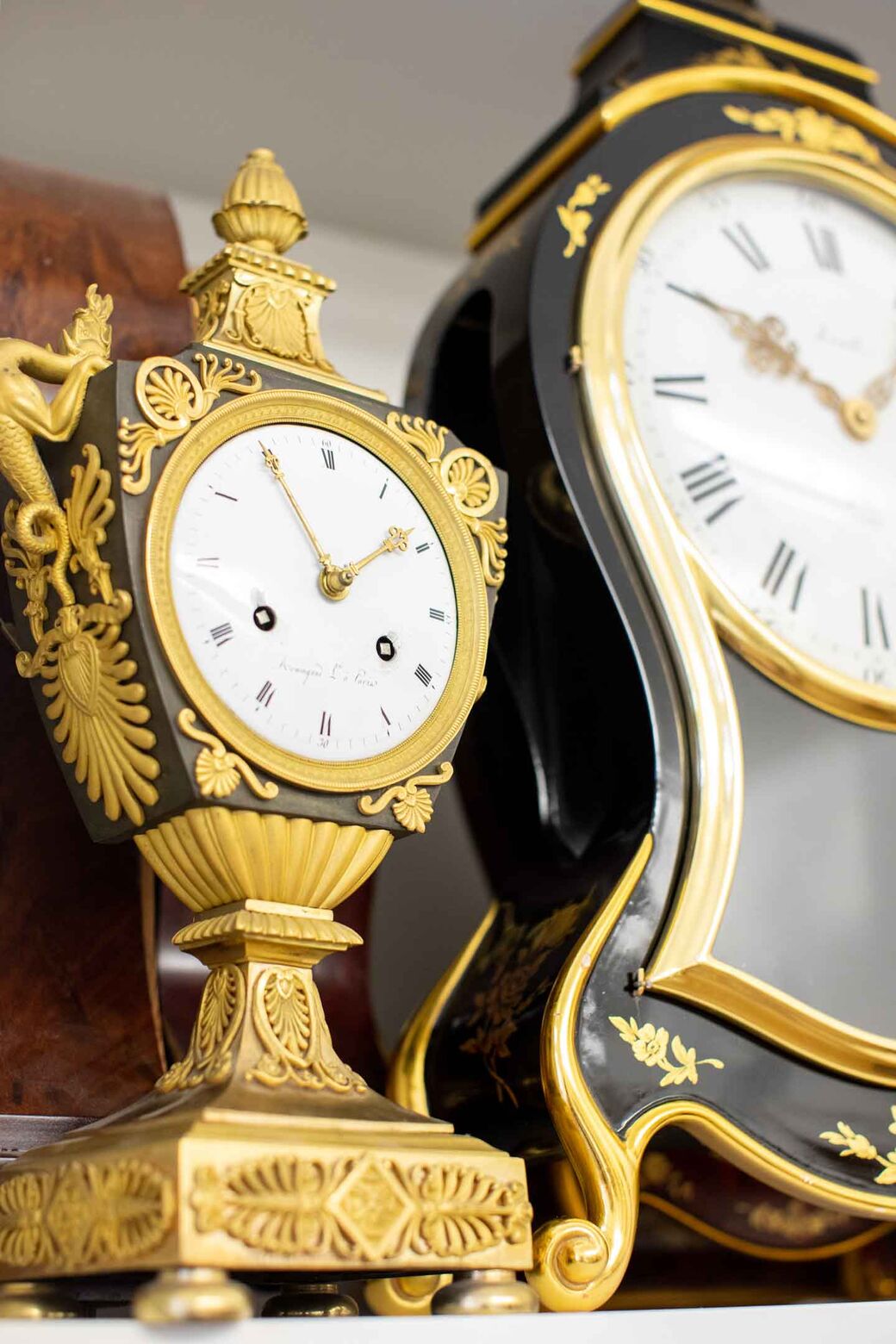 But it's precisely repairs that many customers have their hearts set on. Some people bring timepieces in for repair they associate with fond memories, or even generations of history. 'From a purely financial perspective, many repairs are not worth the money,' explains the qualified master watchmaker. But that's not usually how the owners see it, as it's more about the emotions they associate with the timepieces.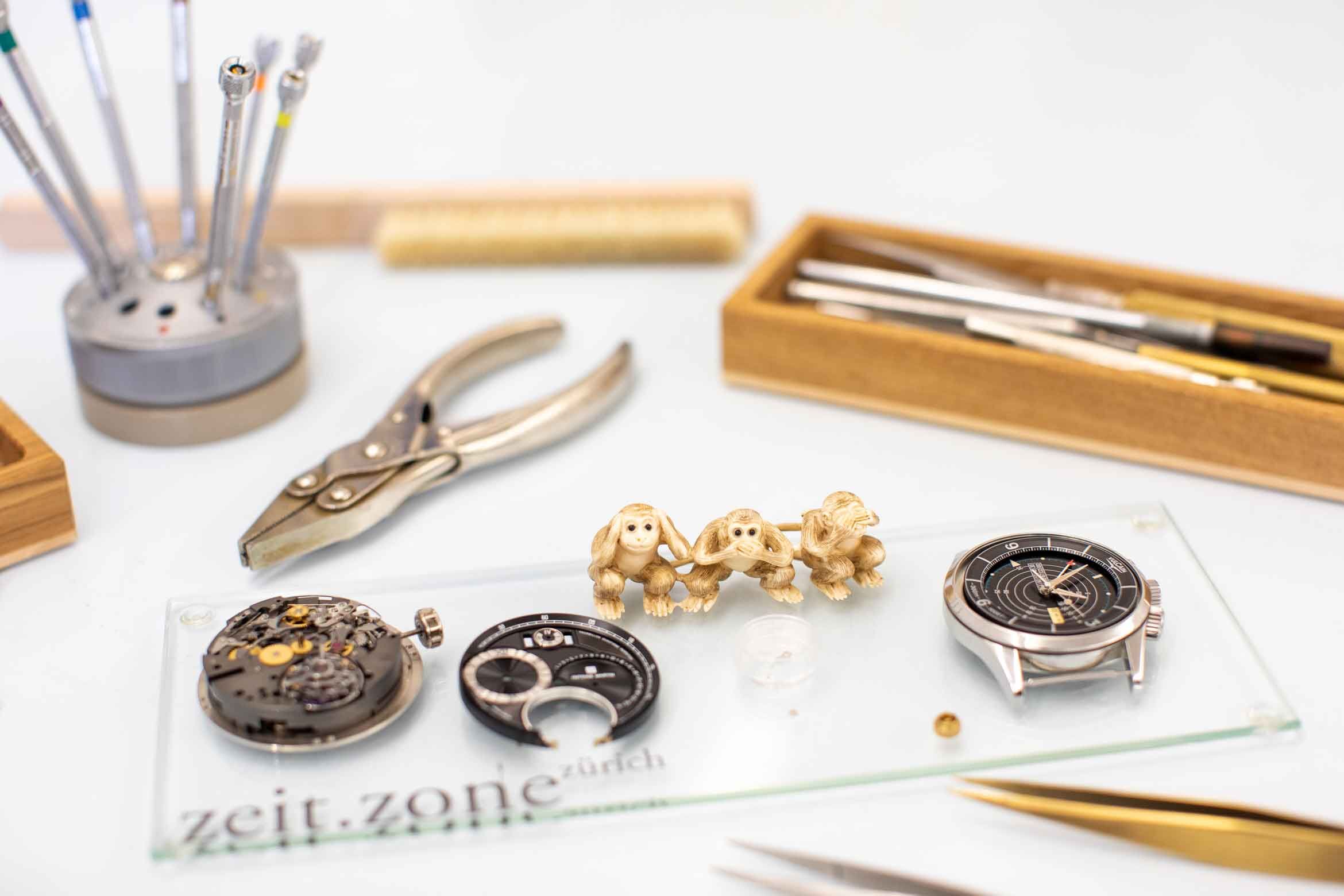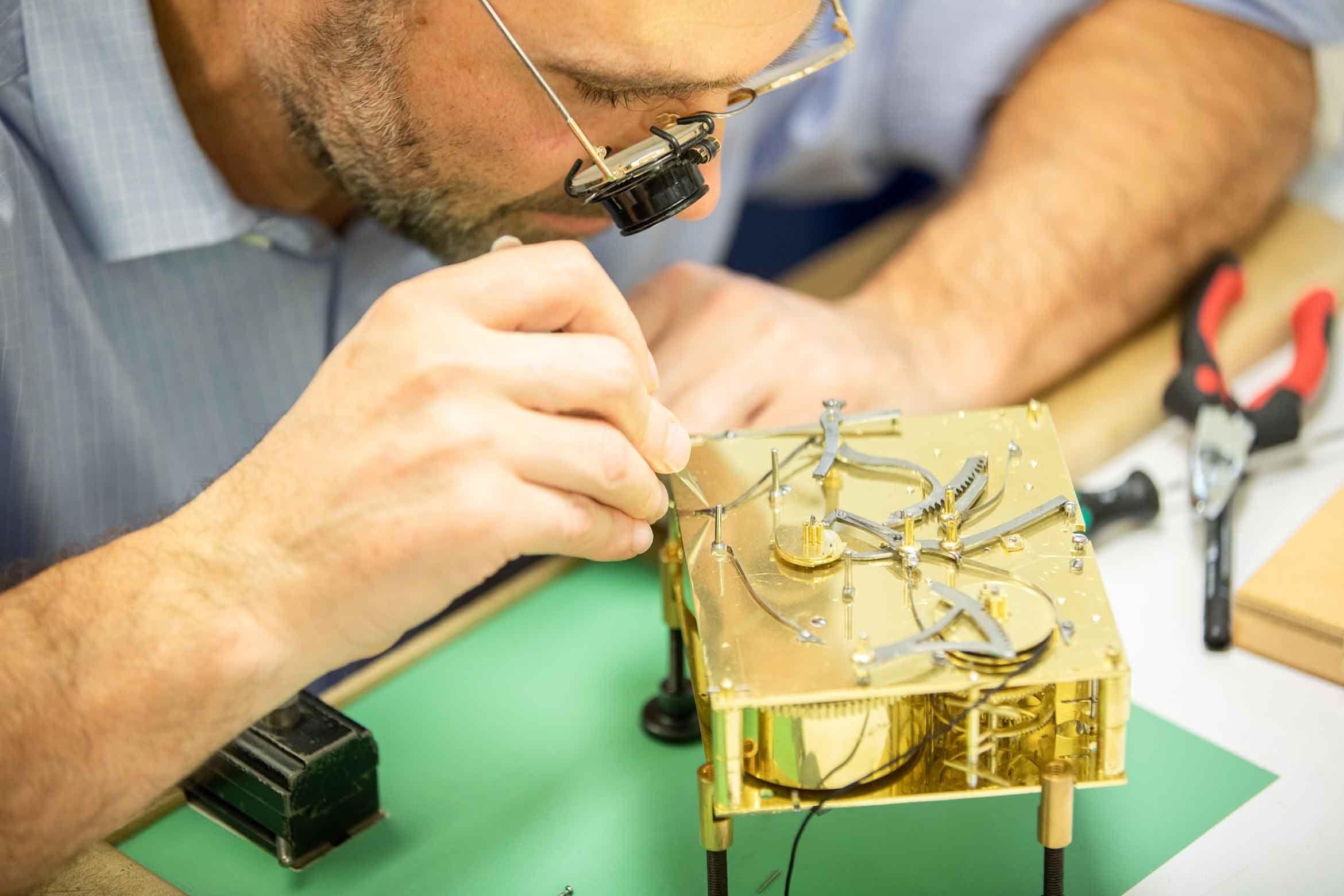 'Anyone that asks is welcome to come out to the back.'
Sandro Bösch
As Sandro explains, that's also why mechanical timepieces are no less popular, despite digitalisation. 'People continue to opt for mechanical, analogue timepieces,' he observes. 'The Swiss in particular place great importance on timepieces. They're linked with tradition.'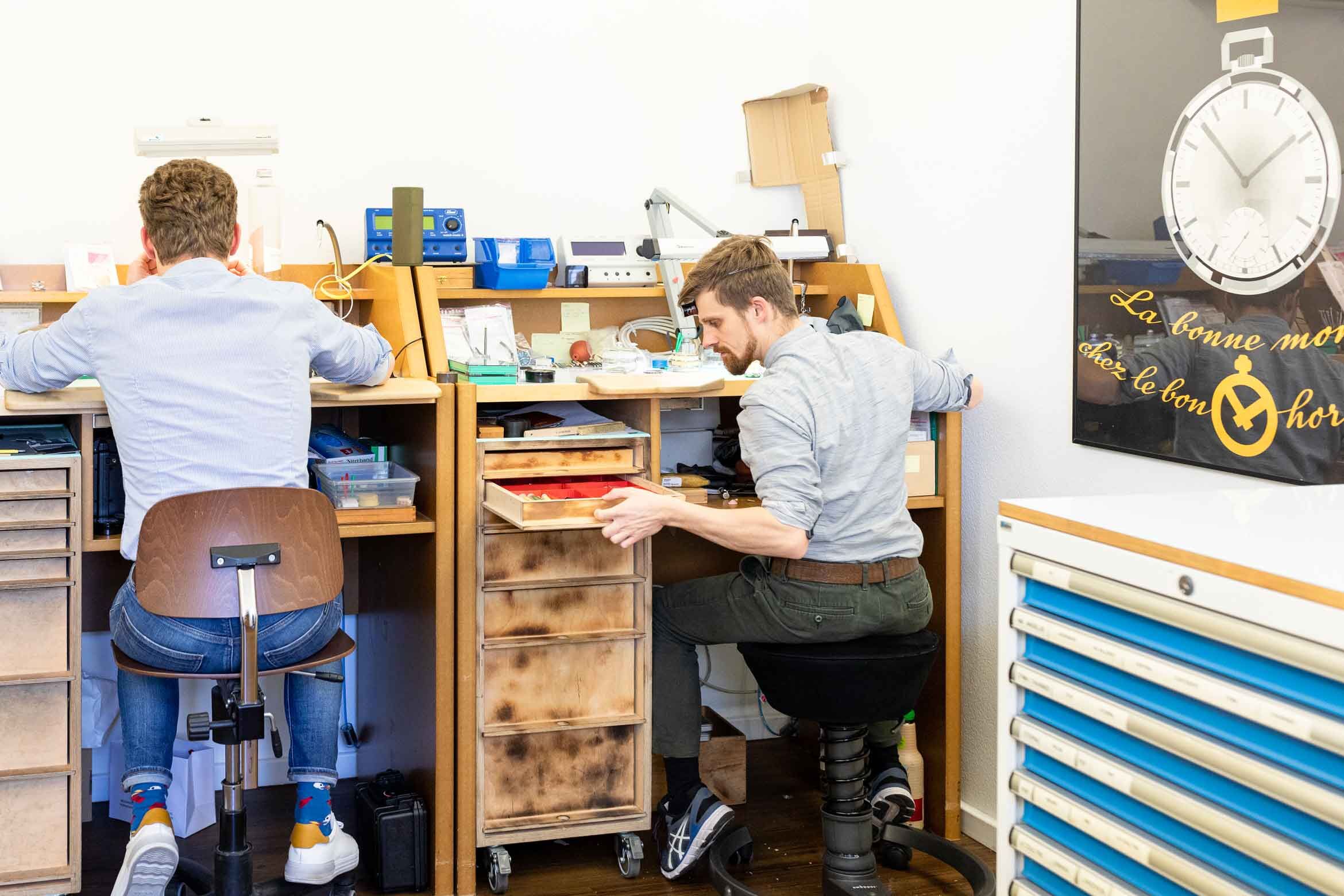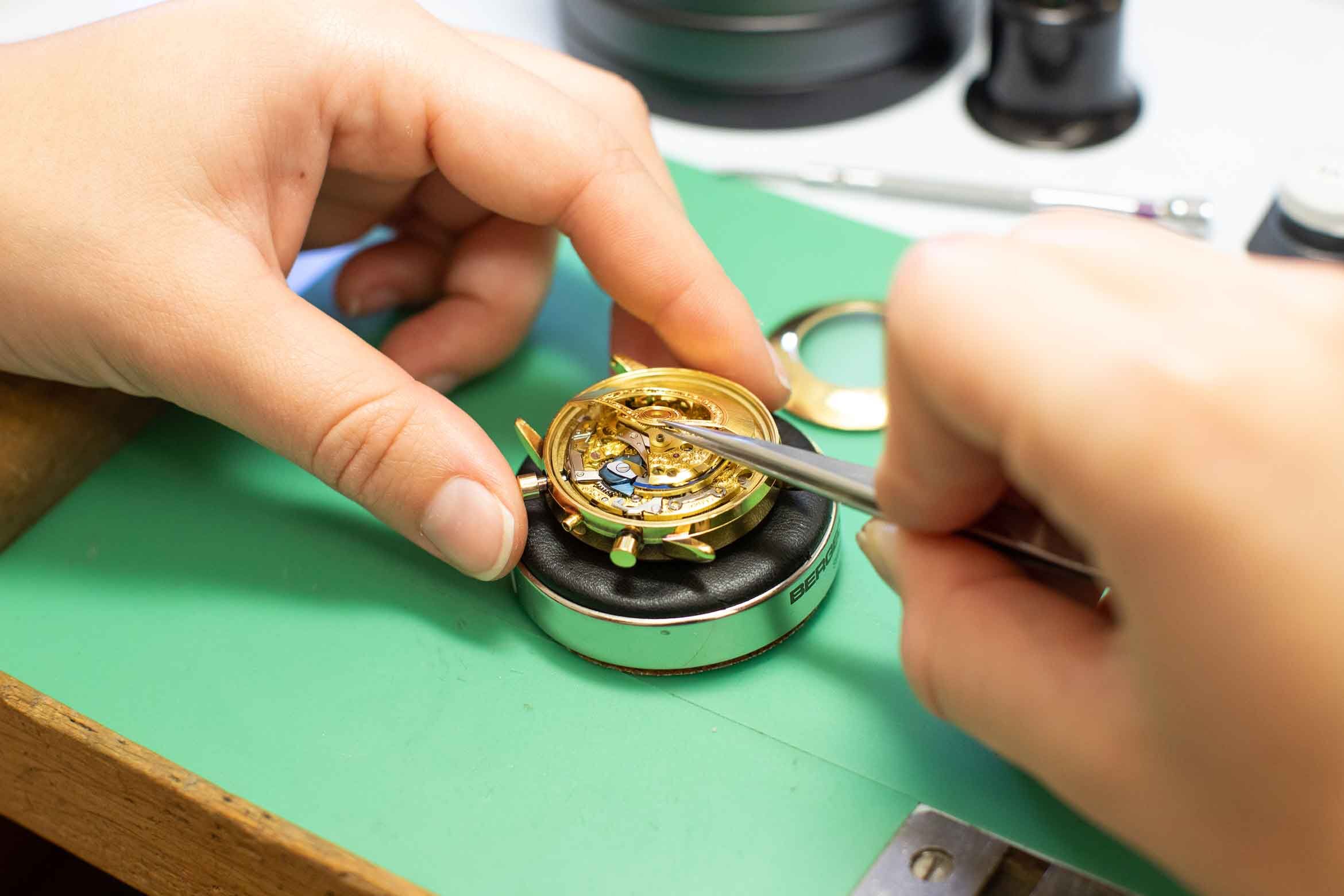 Any timepiece can be repaired here.
Yet his watch business does something rather different to a few decades ago: whoever wants a glimpse into the repair of their own timepiece can receive a close-up photo via WhatsApp, direct from the workshop. Or you can send images for an estimate even before you come into the shop.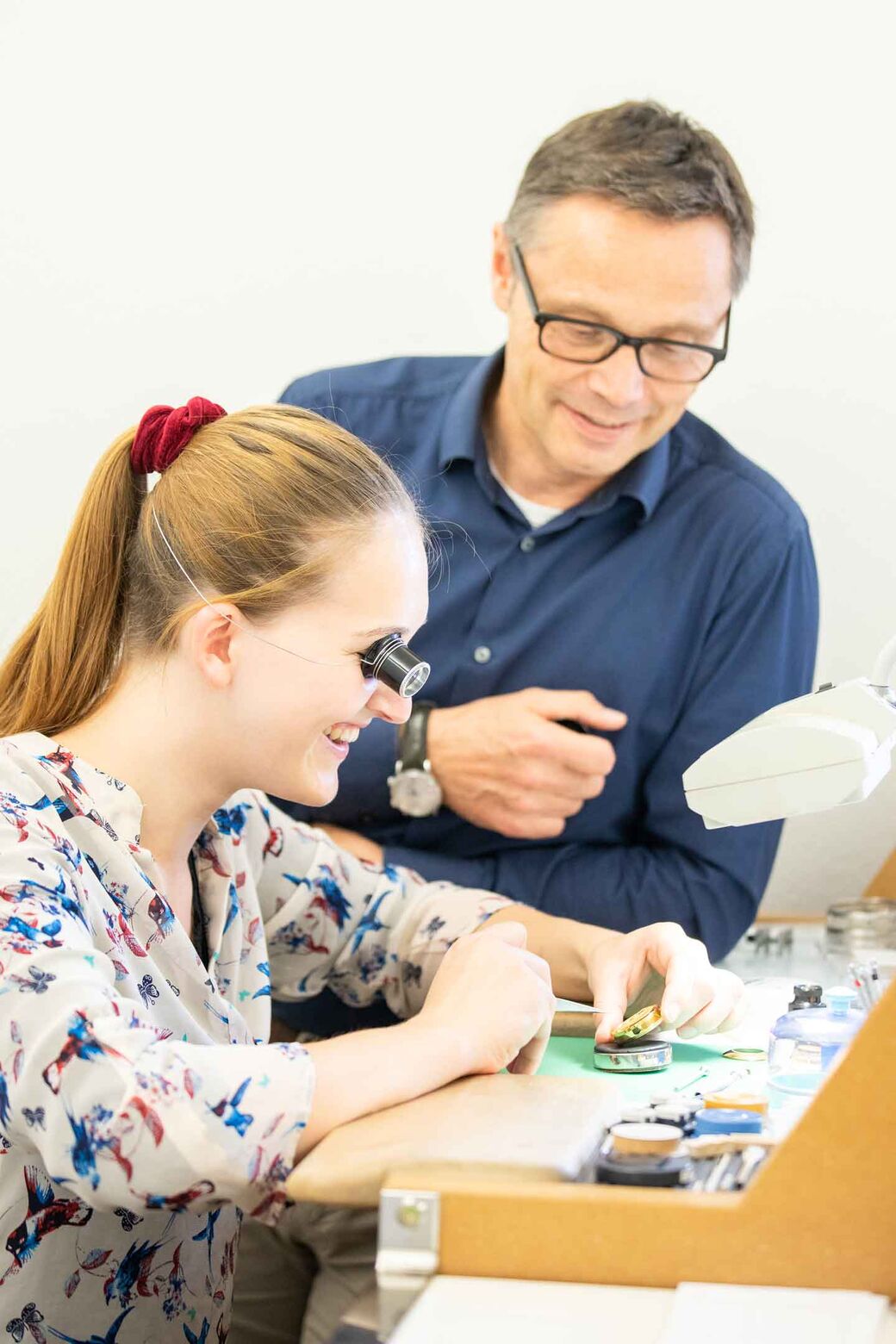 It's a balancing act between the present and the past. Like a young man wanting to wear an old pocket watch for his wedding – that's something that's suddenly happening more and more these days. 'We add to the story that the timepiece has told up until now,' Sandro says of his job. Because time certainly doesn't stand still.
Address
Zeit Zone Zürich
Kreuzplatz 2
8032 Zurich
+41 43 244 67 76
Website
Opening hours
Tuesday to Friday, 10 am – 12:30 pm, 1:30 pm – 6 pm
Saturday, 10 am – 4 pm
View posts by interests, or use the proximity search and additional filters.
Try it out
.
Save posts as favourites – simply click on the heart symbol in the upper right corner of the post.