Karamell
Sara Allerstorfer sells the latest trends for little ones at her boutique in Seefeld.
Sara Allerstorfer loves fashion – for years she wrote about it as a journalist. Today she runs a clothing store for children and teenagers and knows precisely what they want when it comes to clothes.
'The mothers are thrilled when an item of clothing fits them,' says Sara Allerstorfer. She runs Karamell in Seefeld – a fashion boutique for children and teenagers. Yes, really. 'The pieces for 18-year-olds are similar to a size S/M for women,' she explains. And every now and then, grown-ups also treat themselves to an item of clothing at Karamell.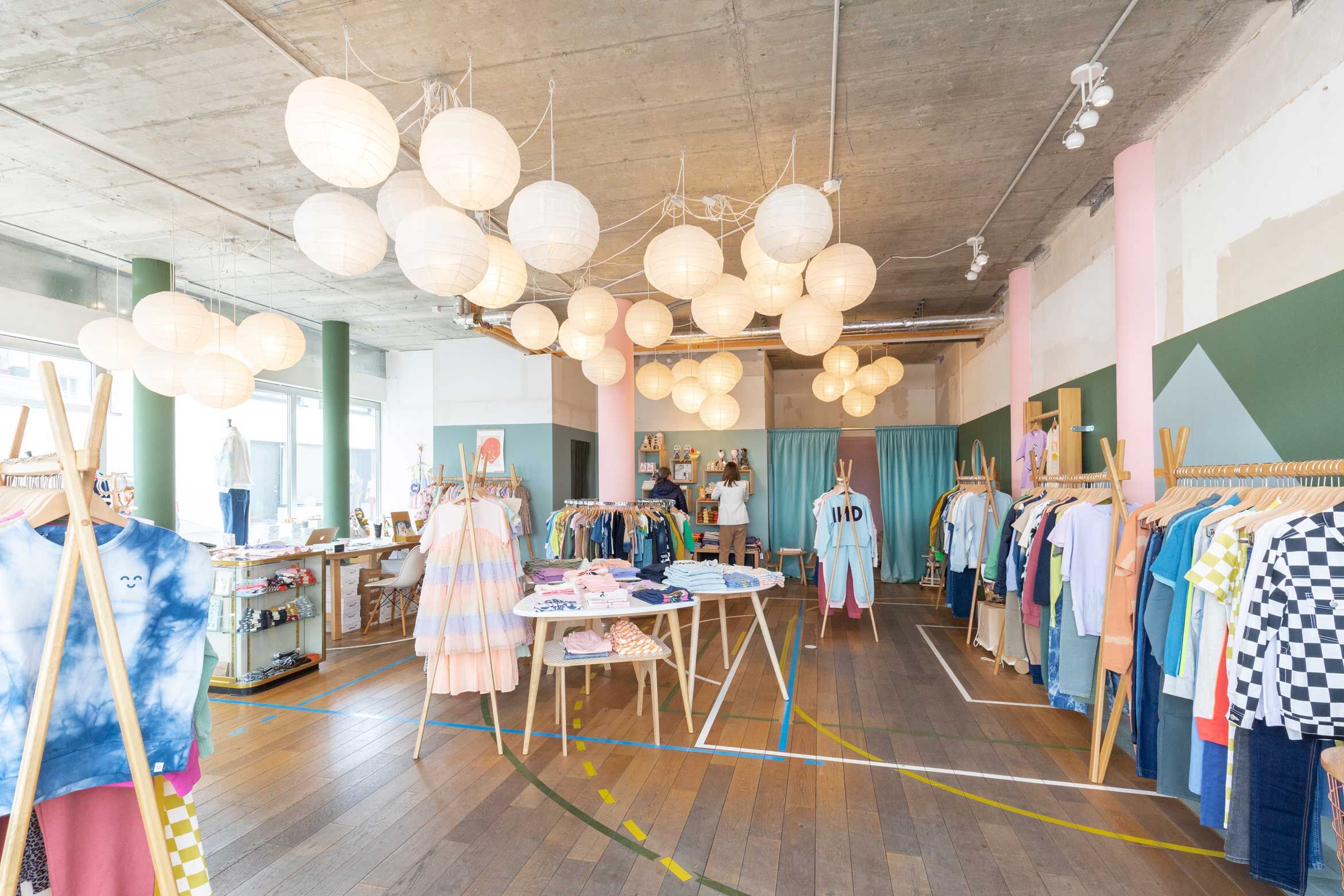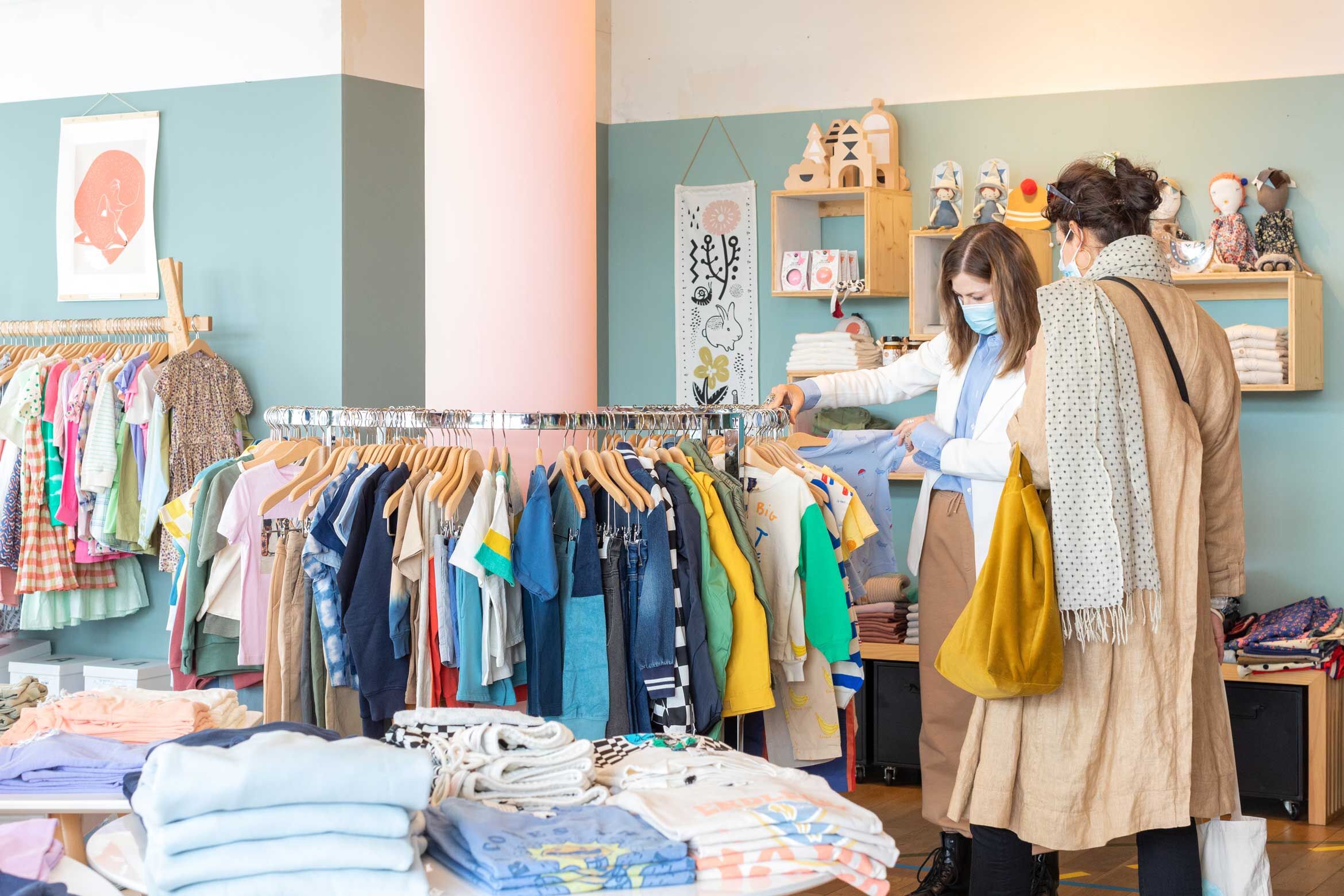 The Austria-born Zurich resident opened the bright and airy shop in district 8 in December 2016. Before that, she worked as a fashion editor at Bolero for nearly two decades. 'It was always my dream to own a boutique,' she says. When the magazine underwent restructuring, she left the media industry. 'I thought to myself, "It's now or never!" and started my own business.'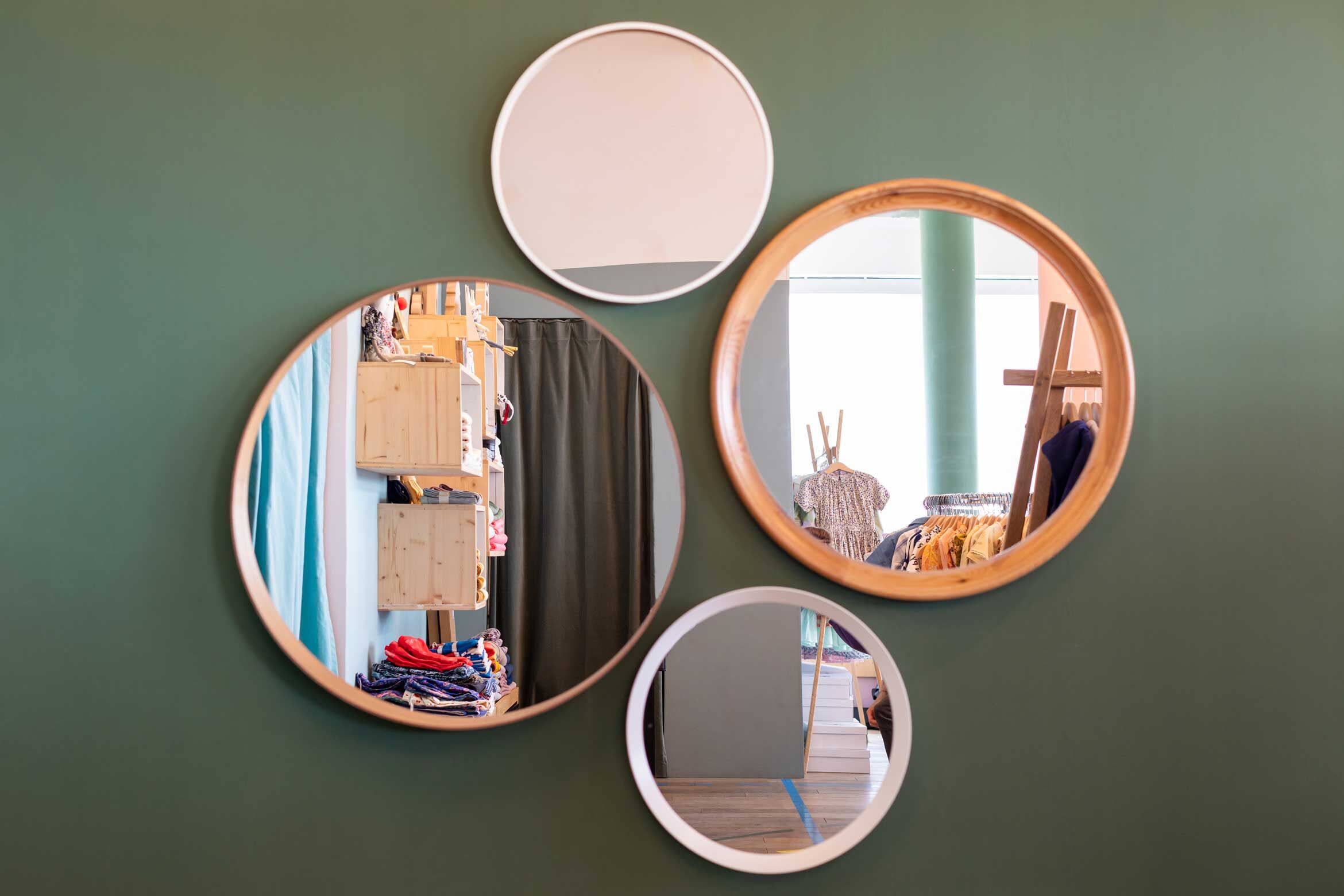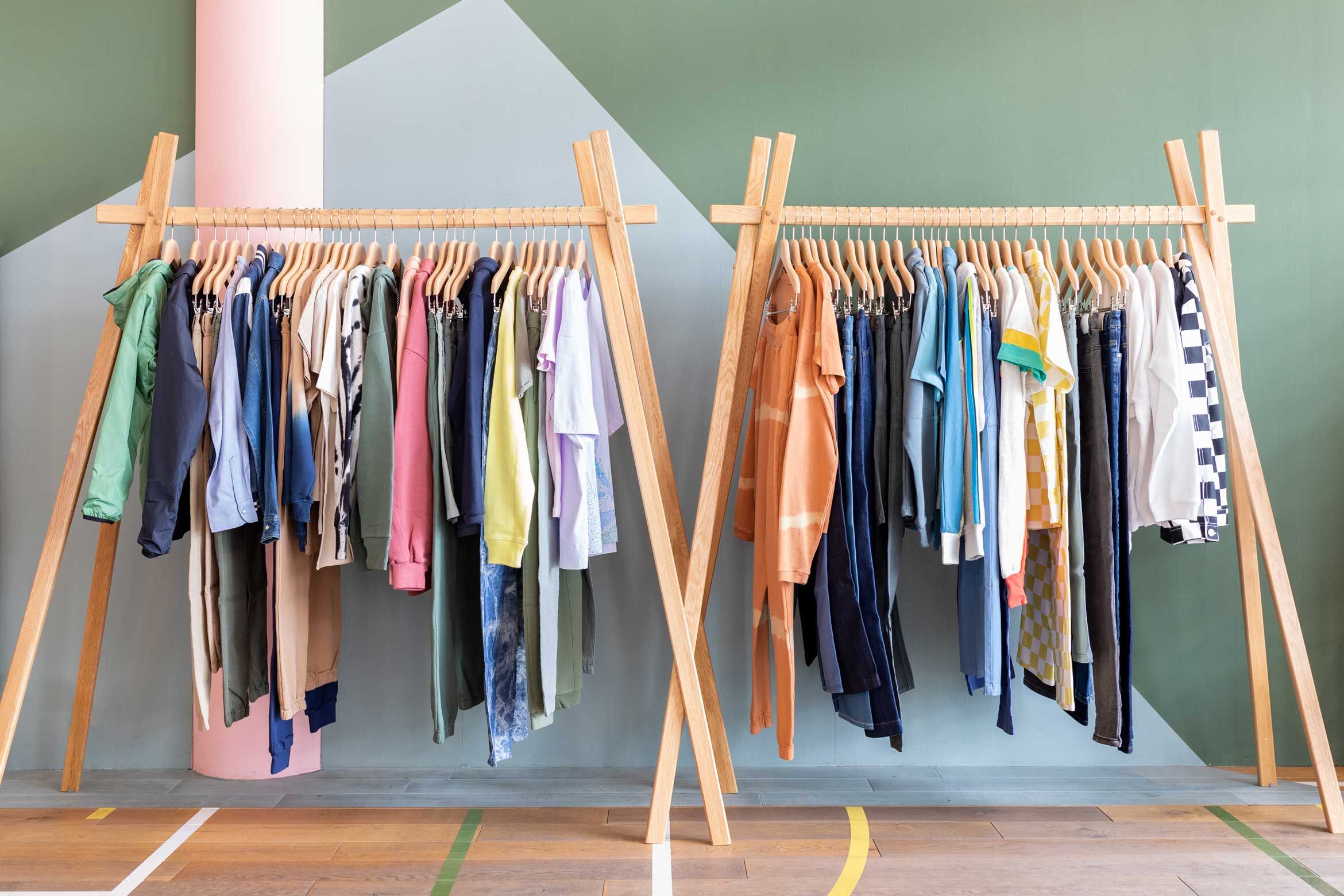 Items from Karamell are designed for long-lasting wear.
Sara briefly considered selling clothes for adults. But she felt a boutique for children's fashion stood a better chance. Today, Karamell sells clothes for children aged 2 and over, but the focus is firmly on teenagers. 'I occupy a niche in Zurich with this.' The fact that it is mainly teenagers who find what they are looking for at Karamell is not just a business strategy. 'Baby clothes are the same from one season to the next – it's rompers, onesies and leggings.' For fashionista Sara, that would be too dull. Clothes for older children are more on trend and varied. 'The latest adult style trends gradually filter through and are reinterpreted for children,' says Sara. 'But children are much less willing to compromise than grown-ups.' If a woollen jumper is even the slightest bit itchy, it won't be worn, no matter how cool it is. 'When I'm buying clothes, I have to pay attention to details like these.' It is also important to Sara that the clothes are made to last. 'After all, they get washed often – and you should be able to hand them down.'
If an item of clothing is worn by several children, this saves resources. 'But it doesn't always have to be organic cotton.' Nonetheless, most brands at Karamell meet high environmental and fair-trade standards. Sara finds new labels on Instagram or at trade fairs. 'And if I see a child wearing a cool item, I ask the parents where they bought it.' Since opening her boutique, Sara has stocked brands such as Morley and Les Coyotes de Paris, plus the South Korean label Tambere, which tailors clothes in such a way that they grow with children. 'This way, the garments can be worn for up to two years,' Sara explains.
'In the end, they are always pretty happy.'
Sara Allerstorfer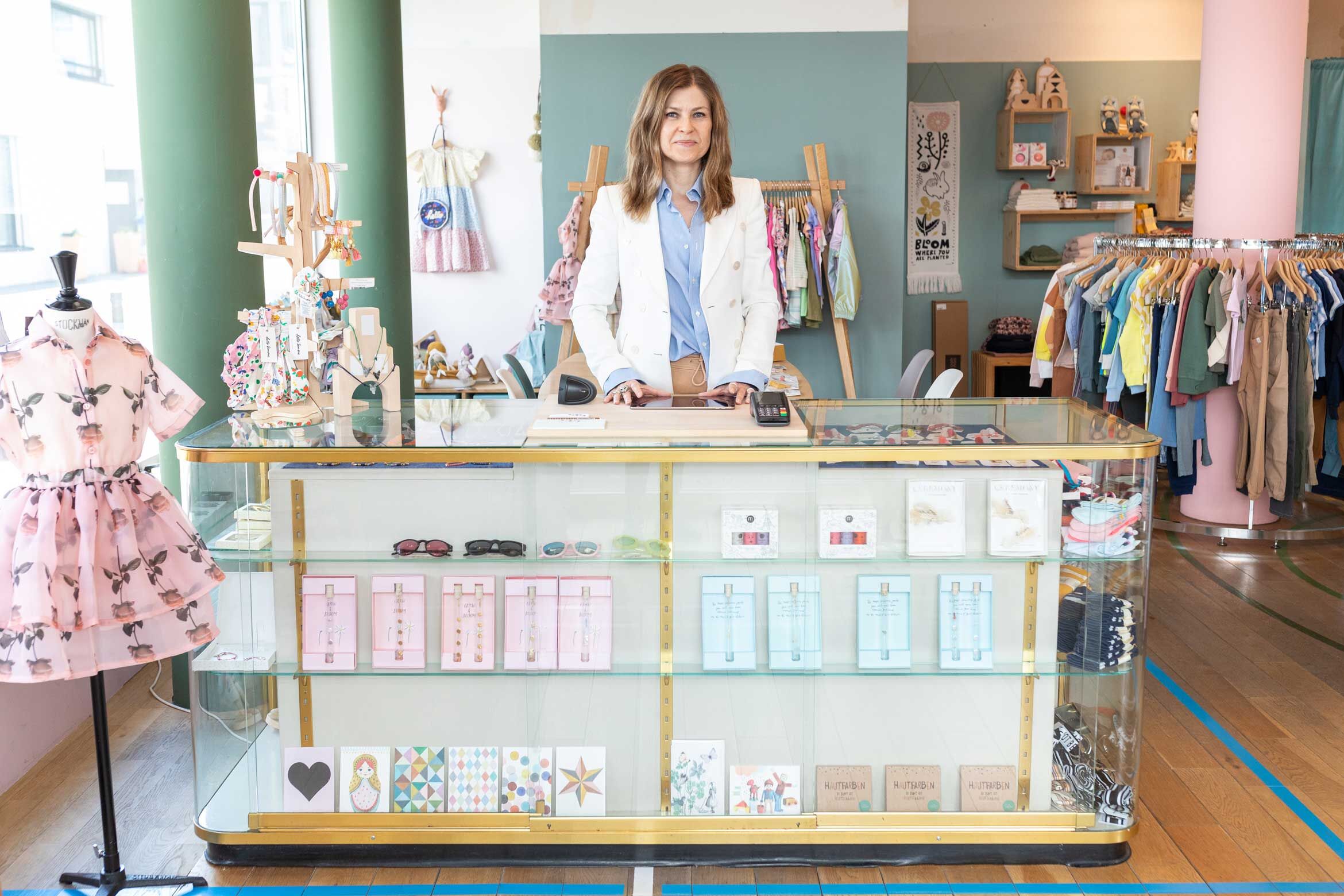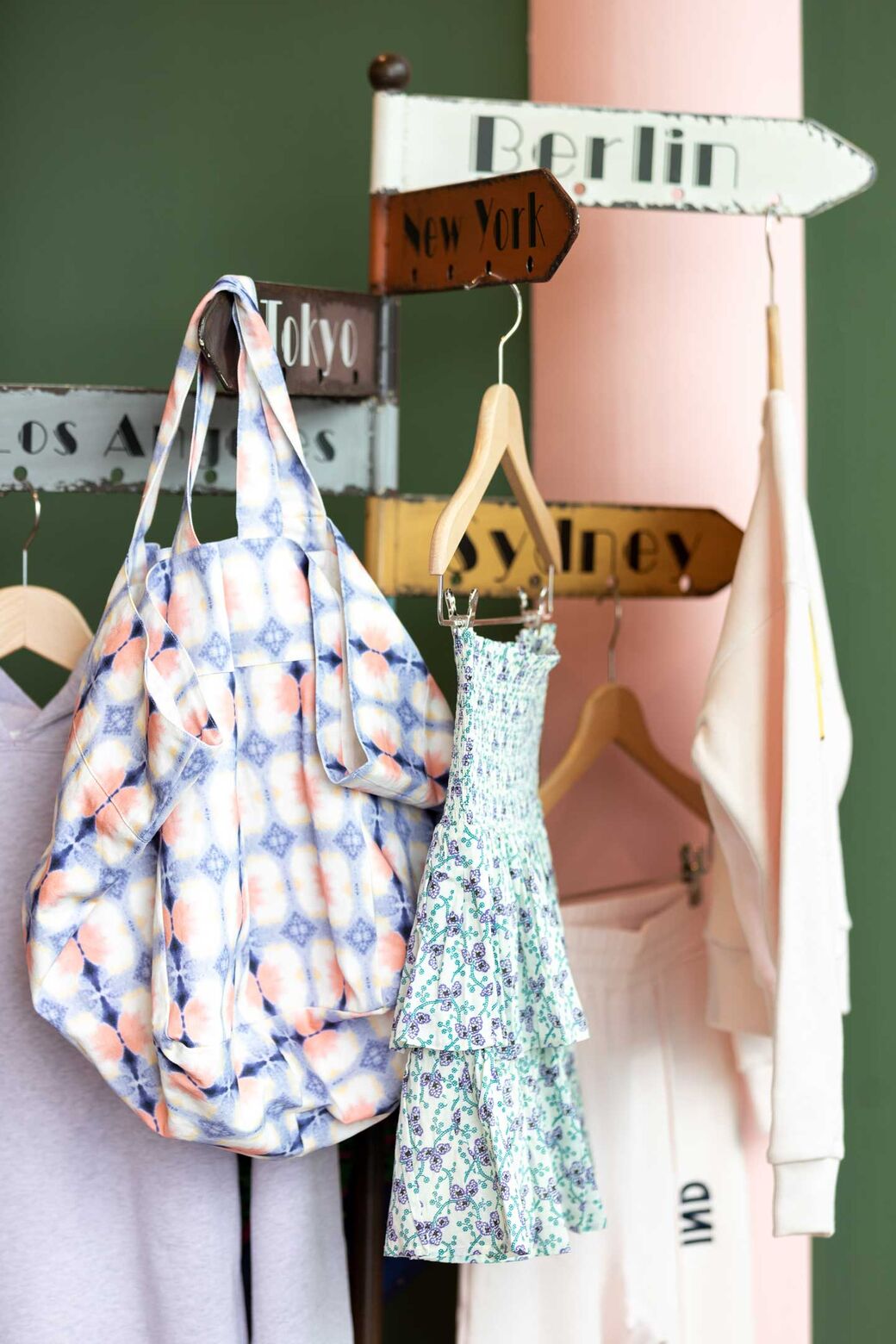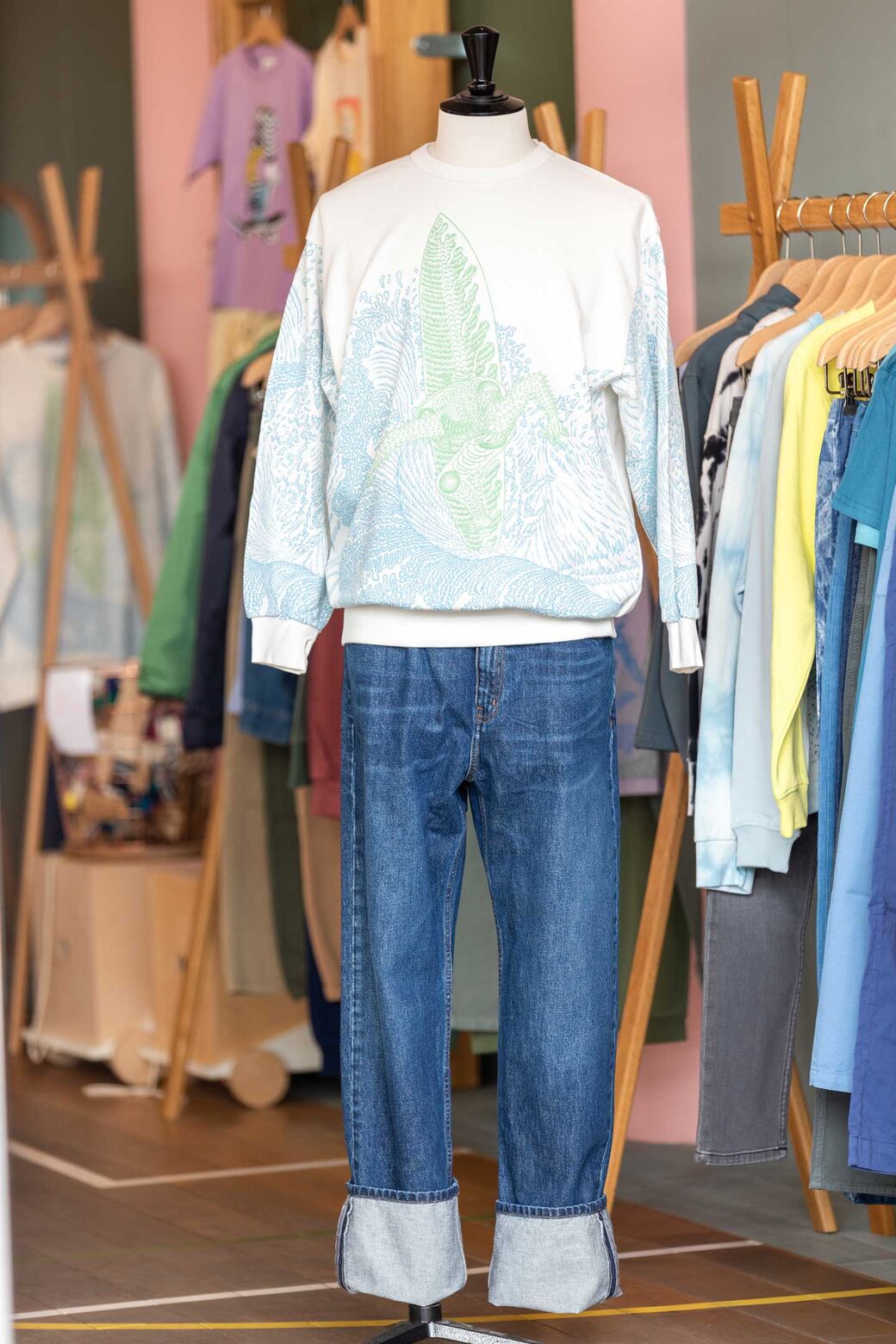 Almost all teenagers visit Karamell with their parents. 'Sometimes there is a generation clash in the changing rooms,' says Sara. Then a compromise has to be found. 'After all, it is the parents who are paying,' Sara says with a laugh. However, it is important to her that teenagers find their own style. 'This is often different from that of their parents.' During consultations, Sara notices time and again how many teenagers don't want to stand out. 'They just want to look like their friends.' Yet she often manages to convince these teenagers to be a little more daring. 'In the end, they are always pretty happy.' It is especially important to Sara to be able to offer cool clothes for boys – not only because she has a son herself.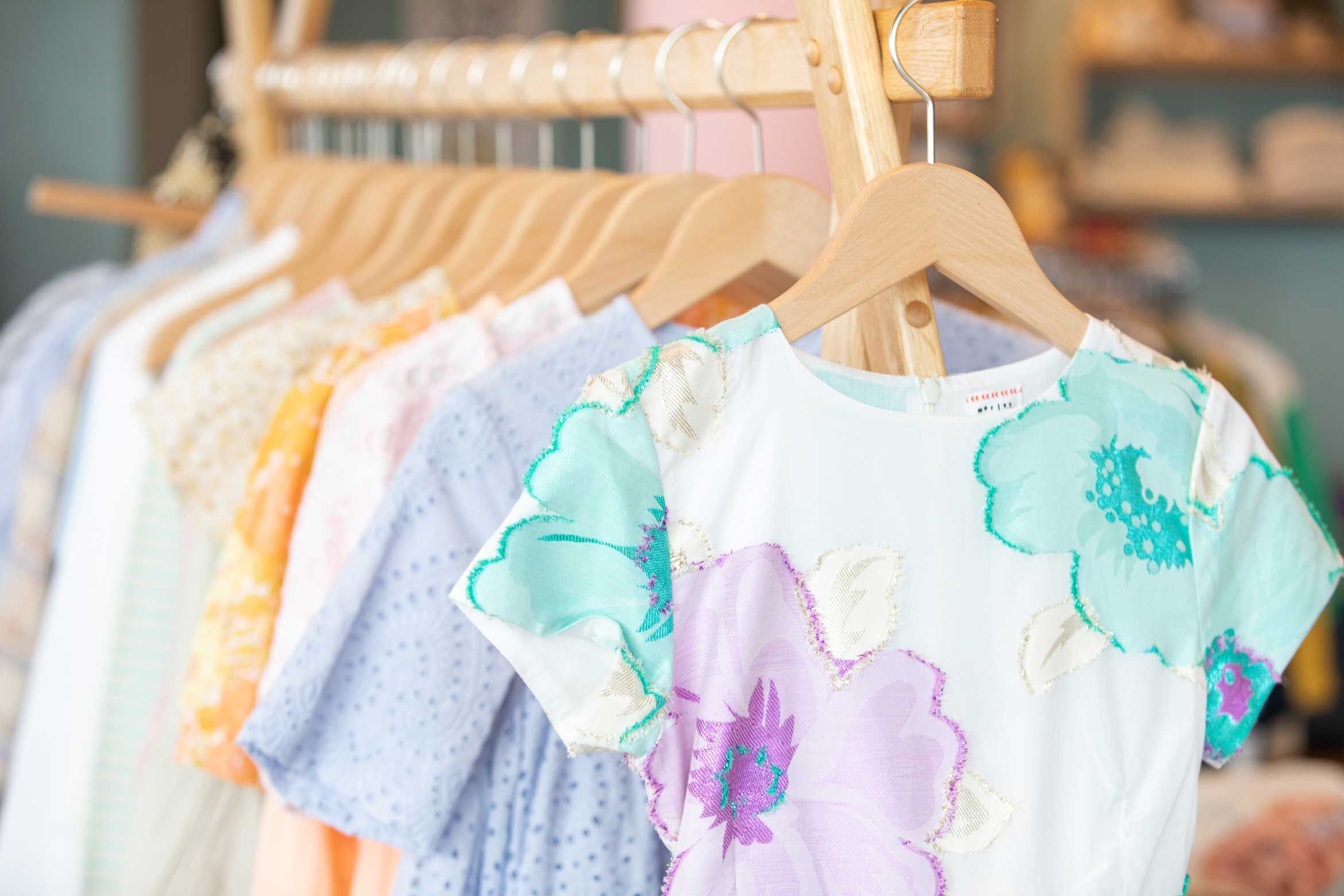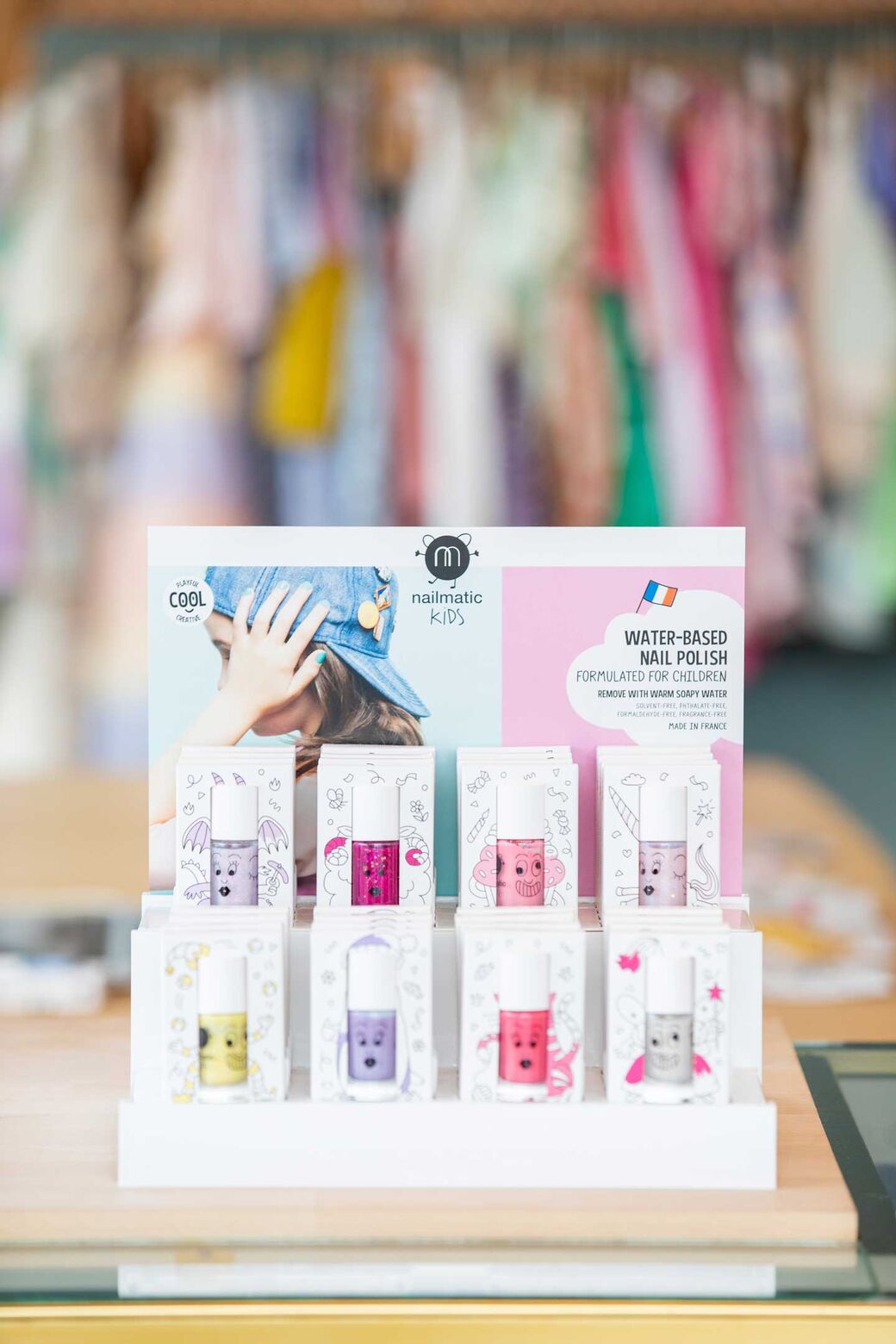 Sara cannot completely relinquish the world of adult fashion. She still writes for various magazines on a freelance basis. 'That way I don't miss out on any trends.' But she doesn't miss her former career. 'Of course, it was a big adjustment at first.' She had to get used to the fact that she has far less flexibility in terms of her working hours. 'When the shop is open, I have to be there.'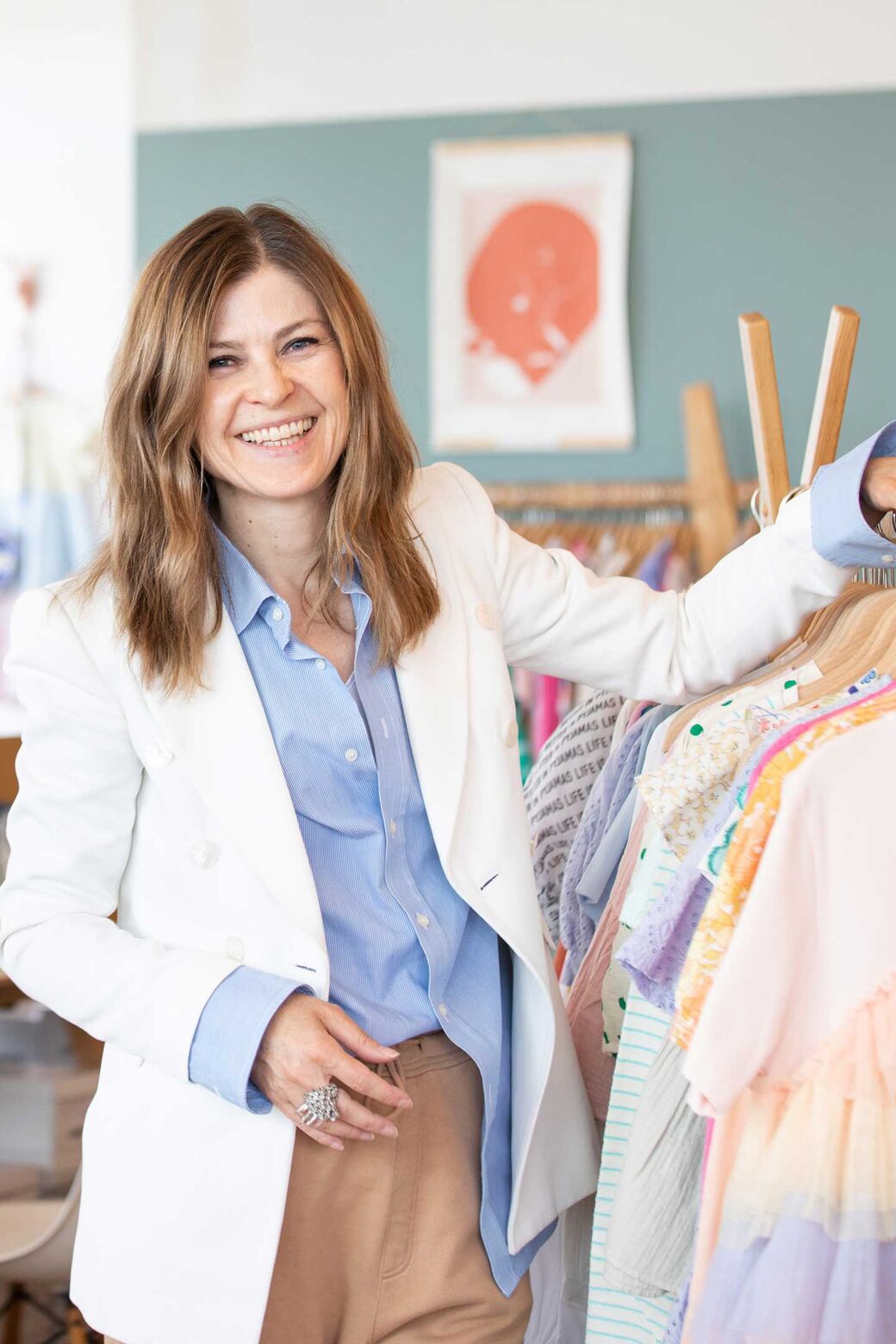 Interacting with customers was also new for Sara, though not a problem. 'After all, as an editor I had to deal with a lot of different people.' And since the coronavirus pandemic, she is aware of a newfound sense of appreciation: 'People value local shops much more.
Address
Karamell
Seefeldstrasse 44
8008 Zurich
+41 44 558 25 19
Website
Opening hours
Monday to Friday, 11 am – 6 pm
Saturday, 10 am – 5 pm
View posts by interests, or use the proximity search and additional filters.
Try it out
.
Save posts as favourites – simply click on the heart symbol in the upper right corner of the post.