Marktlücke
Bettina Schadegg has been running the Marktlücke shop since 2009. Marktlücke – literally 'gap in the market' – is a programme that helps unemployed women get back into work.
The tiny shop in the Schipfe district sells useful everyday items and delightful little gifts. Most of the items sold are made in the programme's workshop in Altstetten, which – like the shop – is staffed by women who are out of work. Shop manager Bettina Schadegg tells us that Marktlücke is designed to help them live independent lives.
As you approach Marktlücke on Limmat, you find yourself instantly drawn to the shop window, full of flying trinkets known as Saus, swirling little sandbags with bright cotton ribbons and embroidered with dragons and swallows. Like many items in the shop, they are made in the Marktlücke workshop in Altstetten. Marktlücke is a programme designed to help out-of-work mums. Along with the shop and workshop, it also runs the Kantine Hermetschloo restaurant.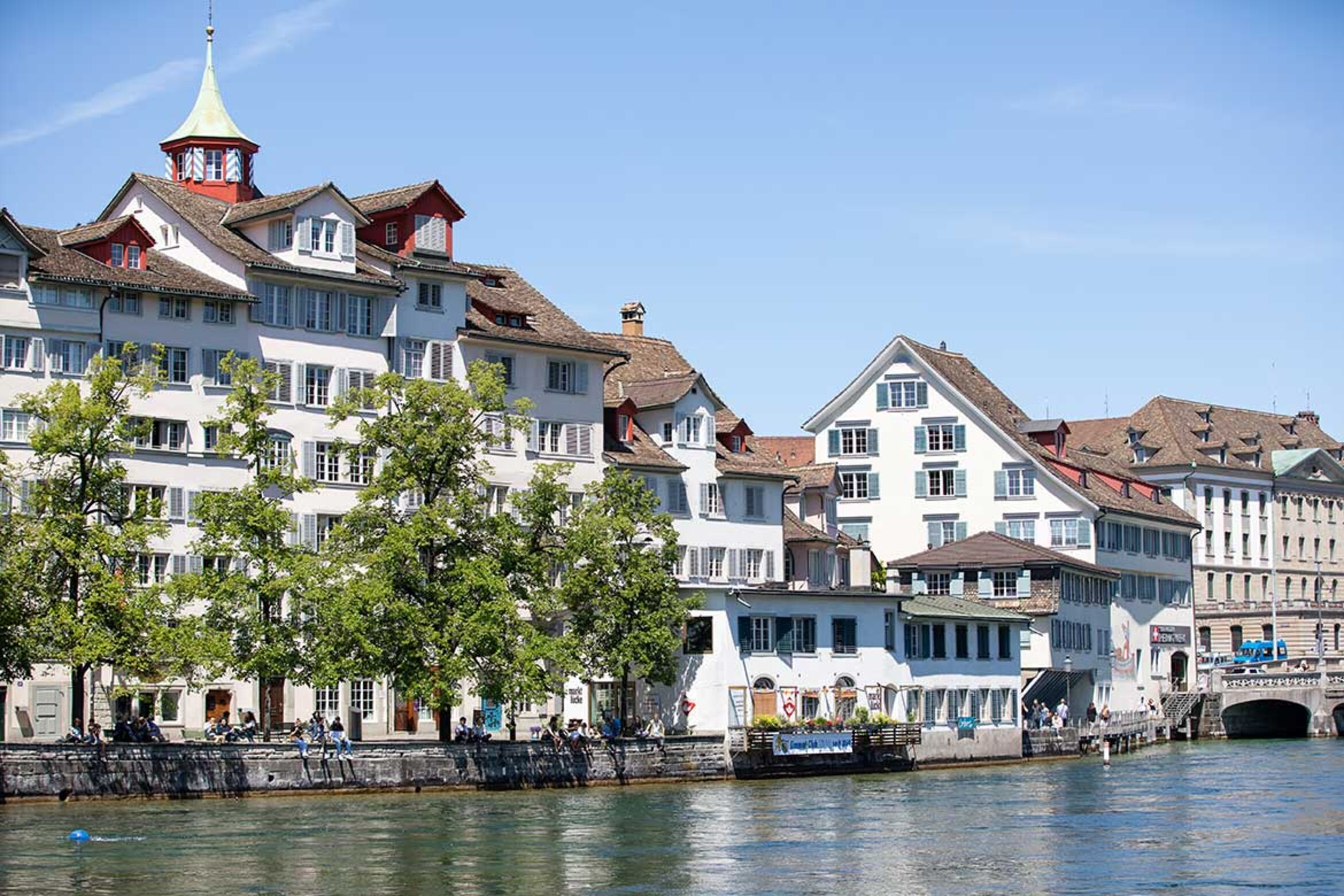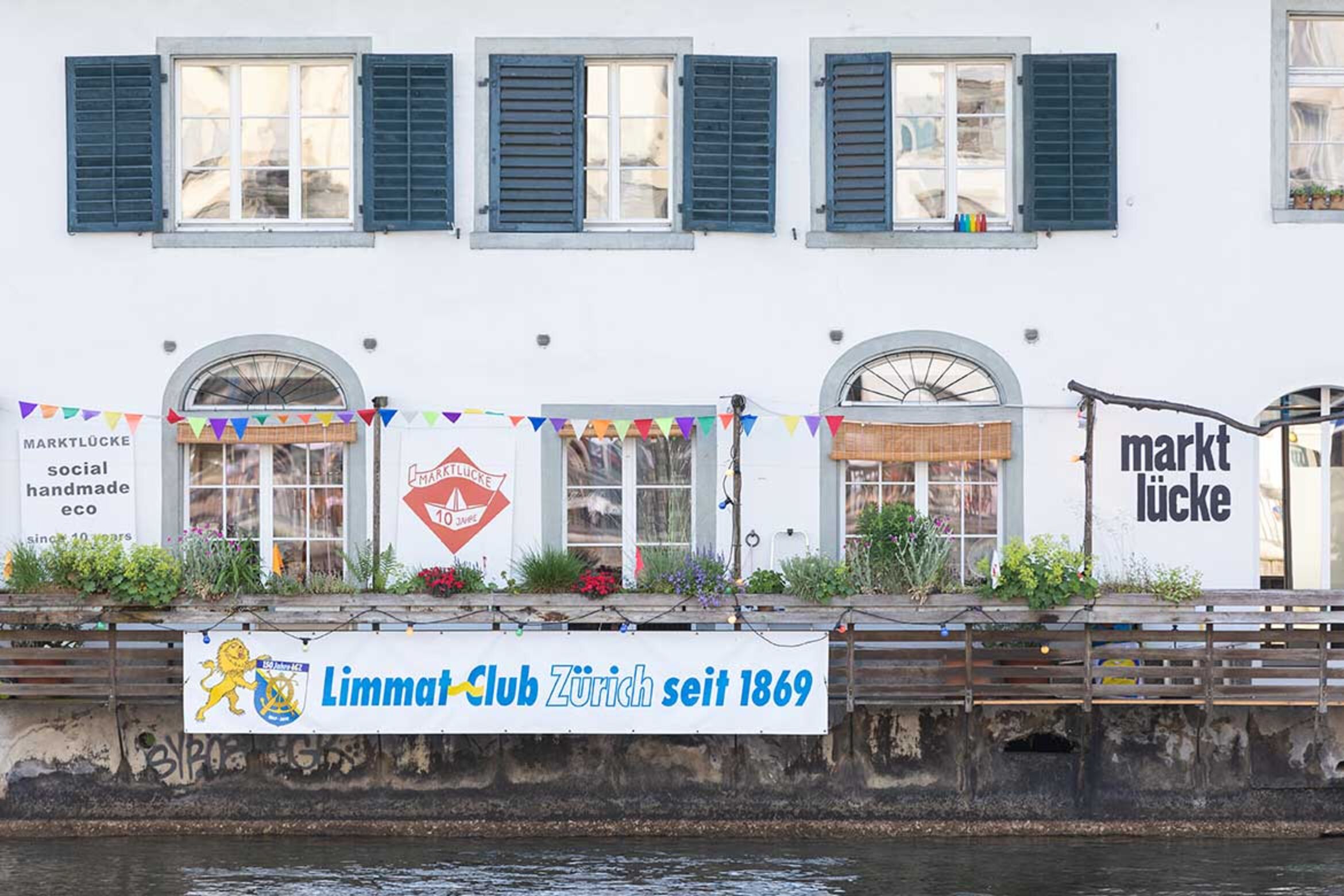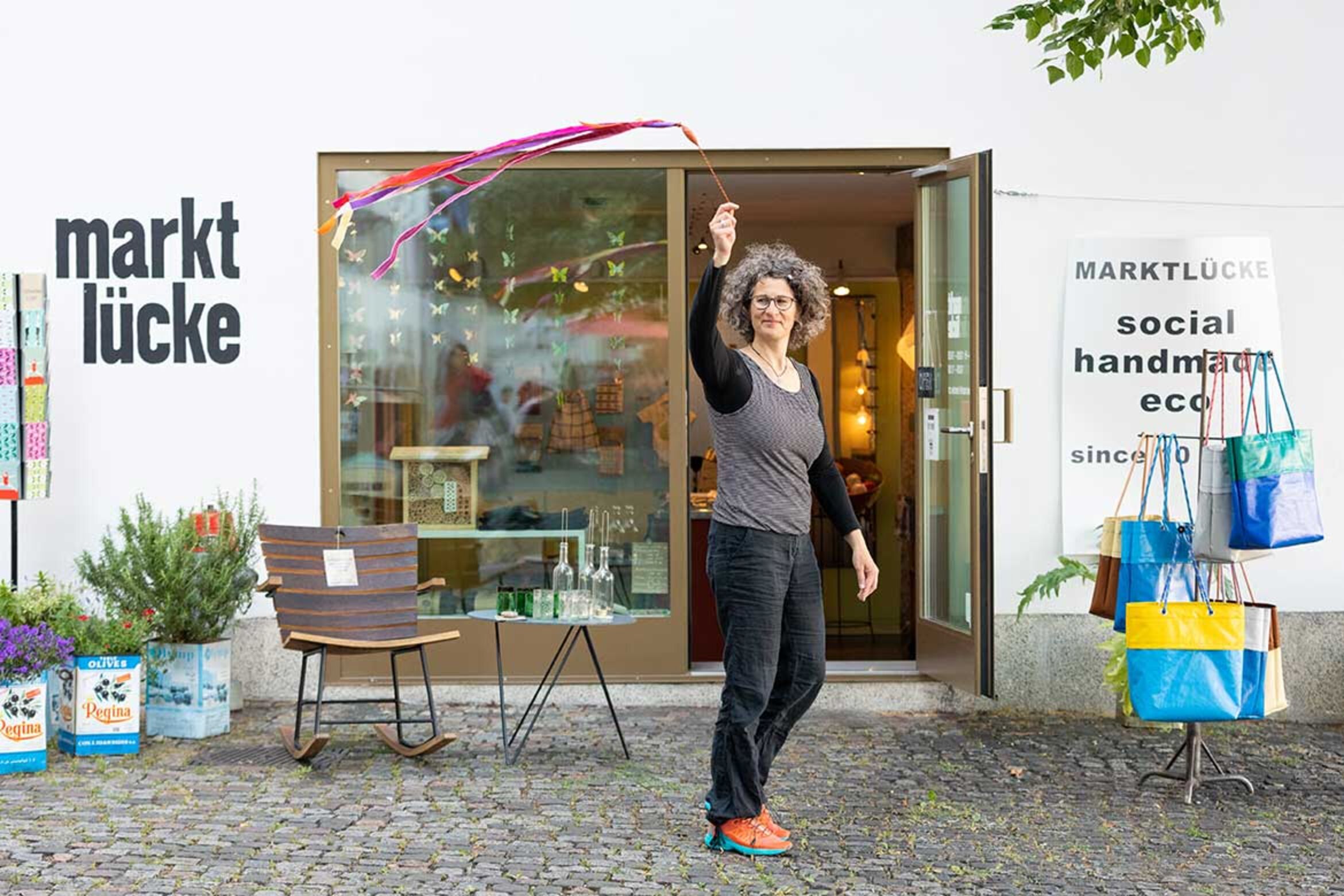 'I wanted to do something meaningful,' she says.
'Here in the shop, our aim is to help women get back into the labour market,' says Bettina Schadegg, who has been running the shop since 2009. The women can start on 20% of normal working hours. It helps them to get back into work and – depending on their previous experience – learn basic sales skills. Bettina explains: 'Many of the women haven't worked for a long time or have a migrant background.' Five mums are currently working in the shop. They are given specific training to help them find their feet in working life.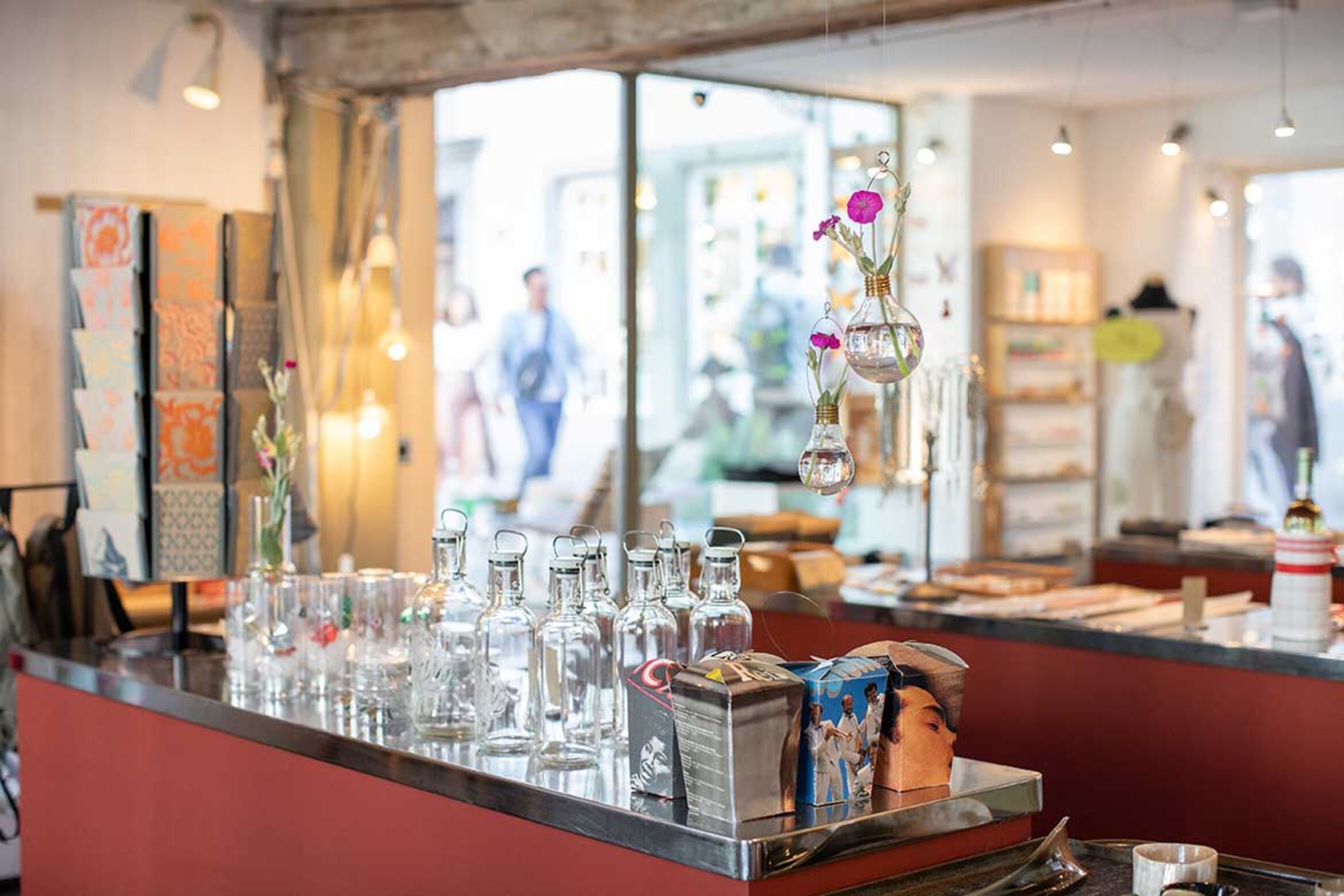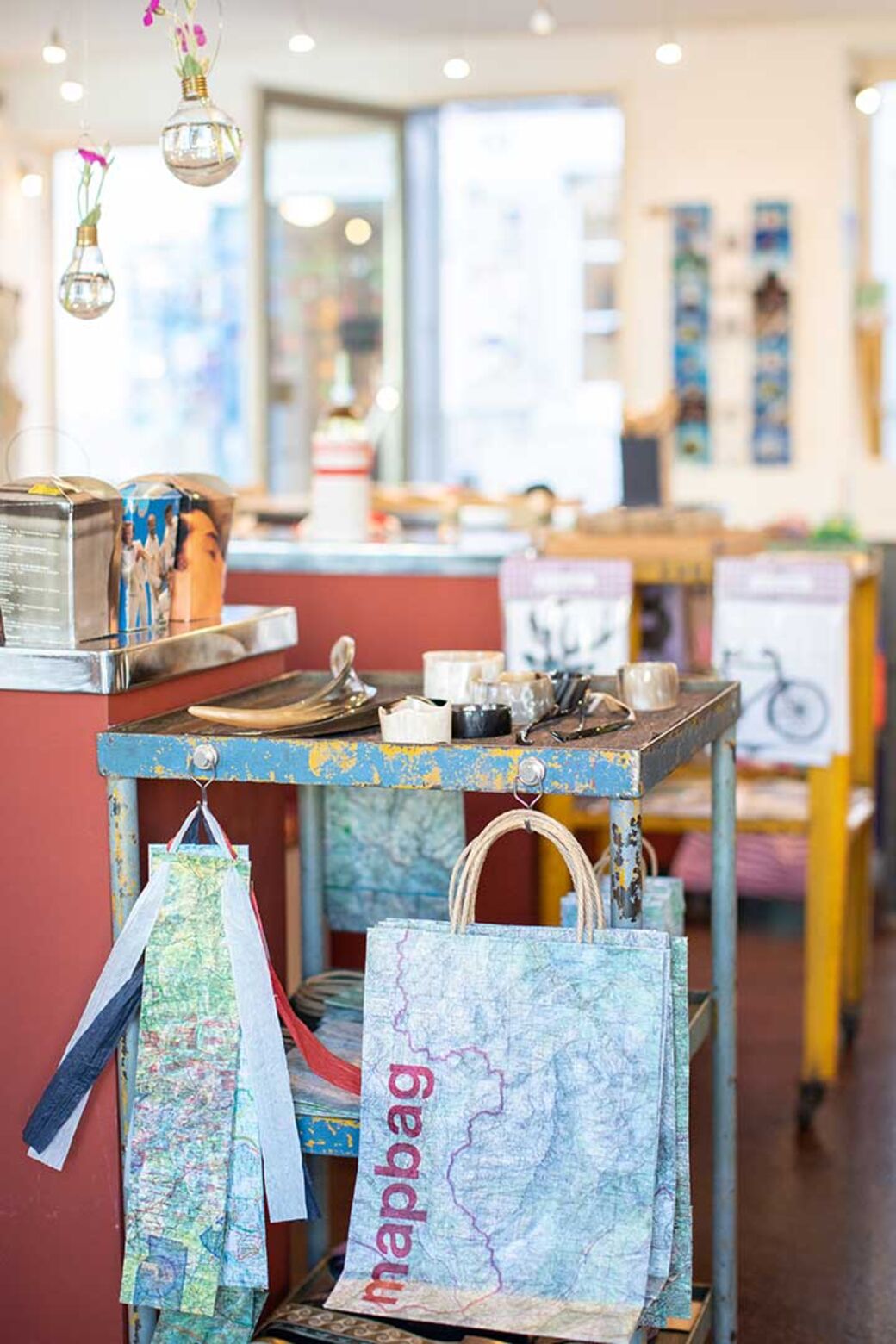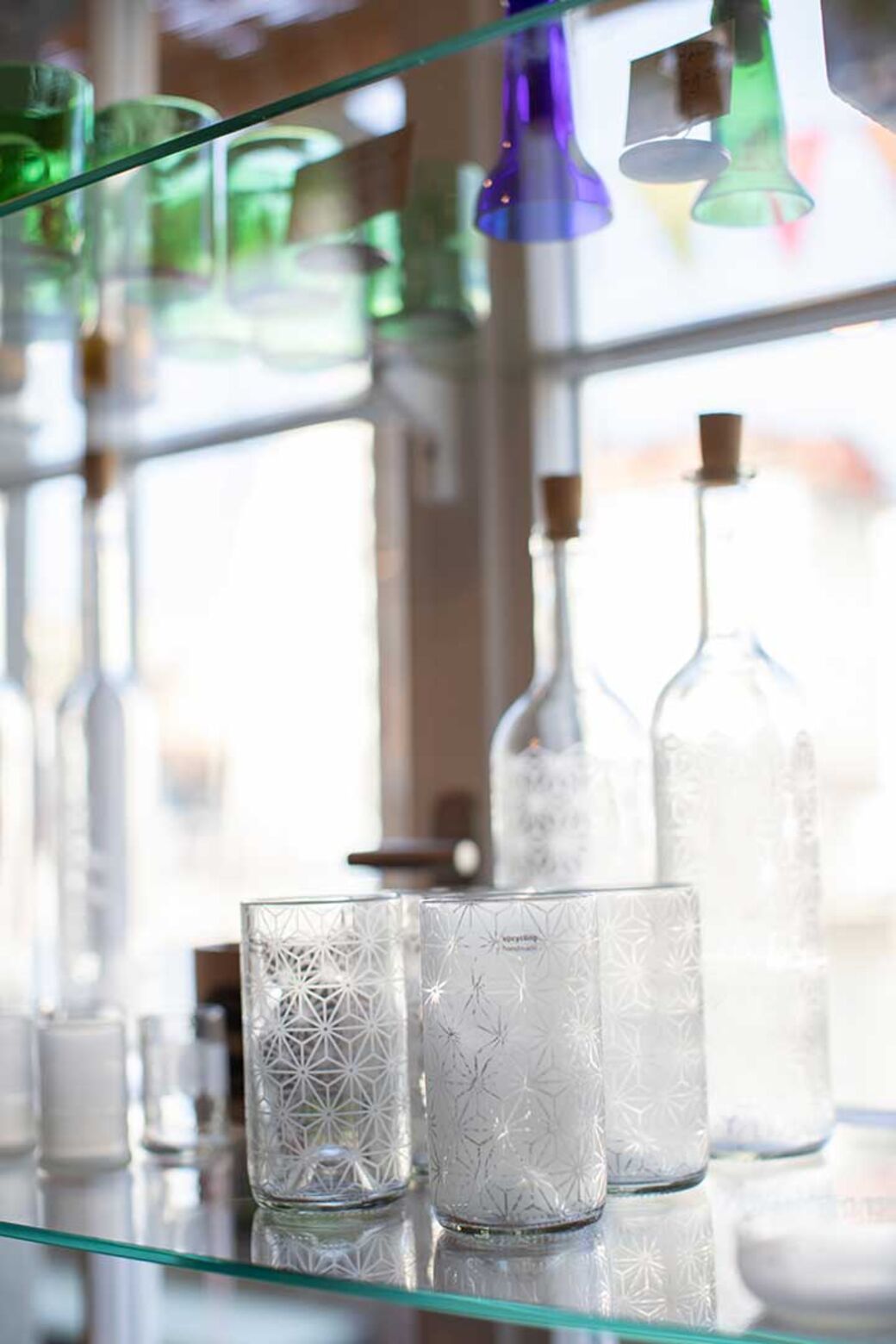 'We are keen to help mothers lead independent lives,' says Bettina, who originally trained in the tourism industry. She went on to study industrial design and then moved into marketing, but she began to feel unfulfilled by her work. 'I wanted to do something meaningful,' she says. In her current job she draws on her wealth of professional experience, but also on everything she has learned in her personal life.
Her creative flair and marketing skills are very useful when it comes to running the store. She is also required to provide her staff with targeted coaching, which is why Bettina has also recently undertaken further training in this area. However, Marktlücke is also a limited company, so the business aspect can't be ignored: 'Sometimes it's a balancing act, but we all pull together as a team,' says Bettina.
The Marktlücke team are also committed to sustainability.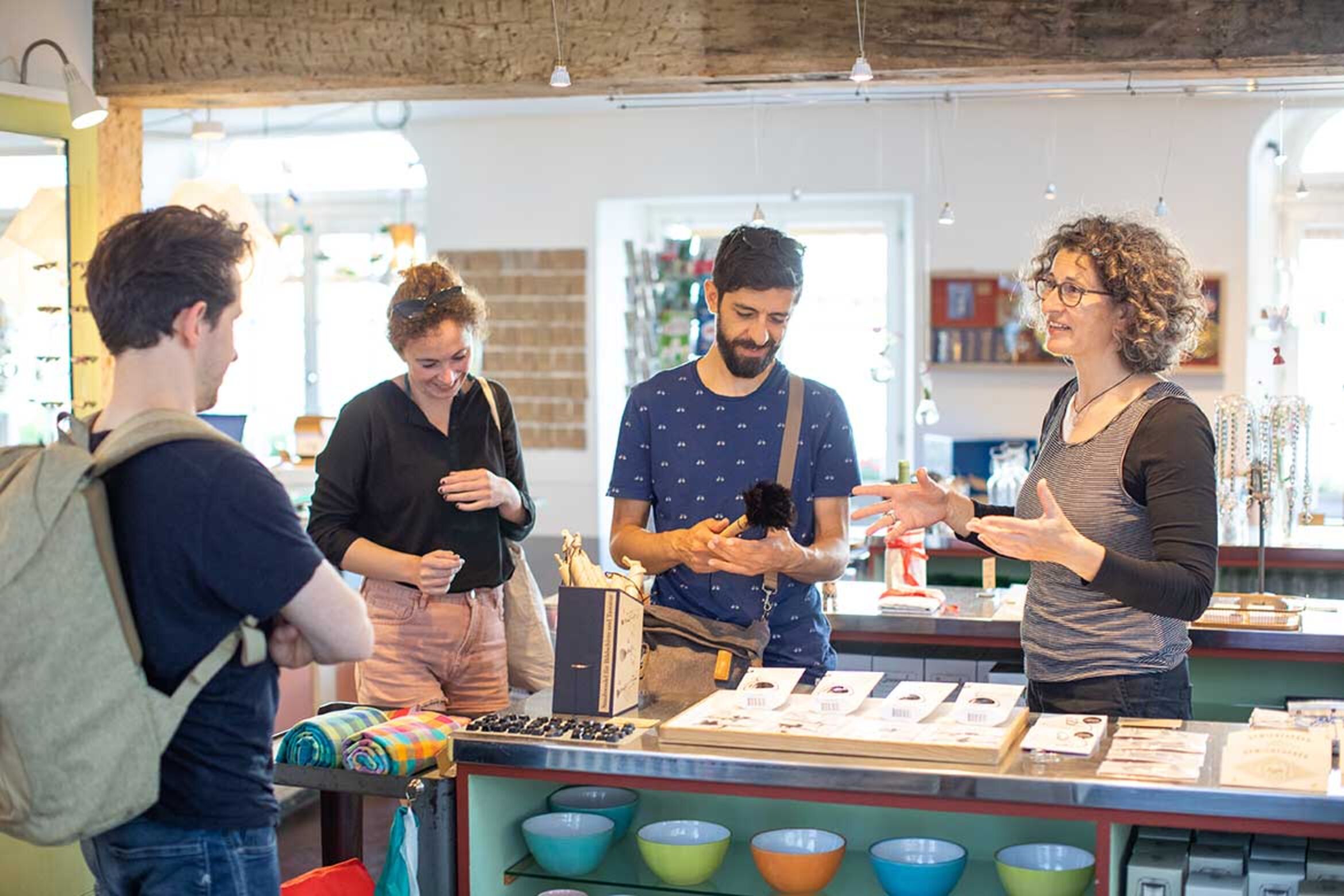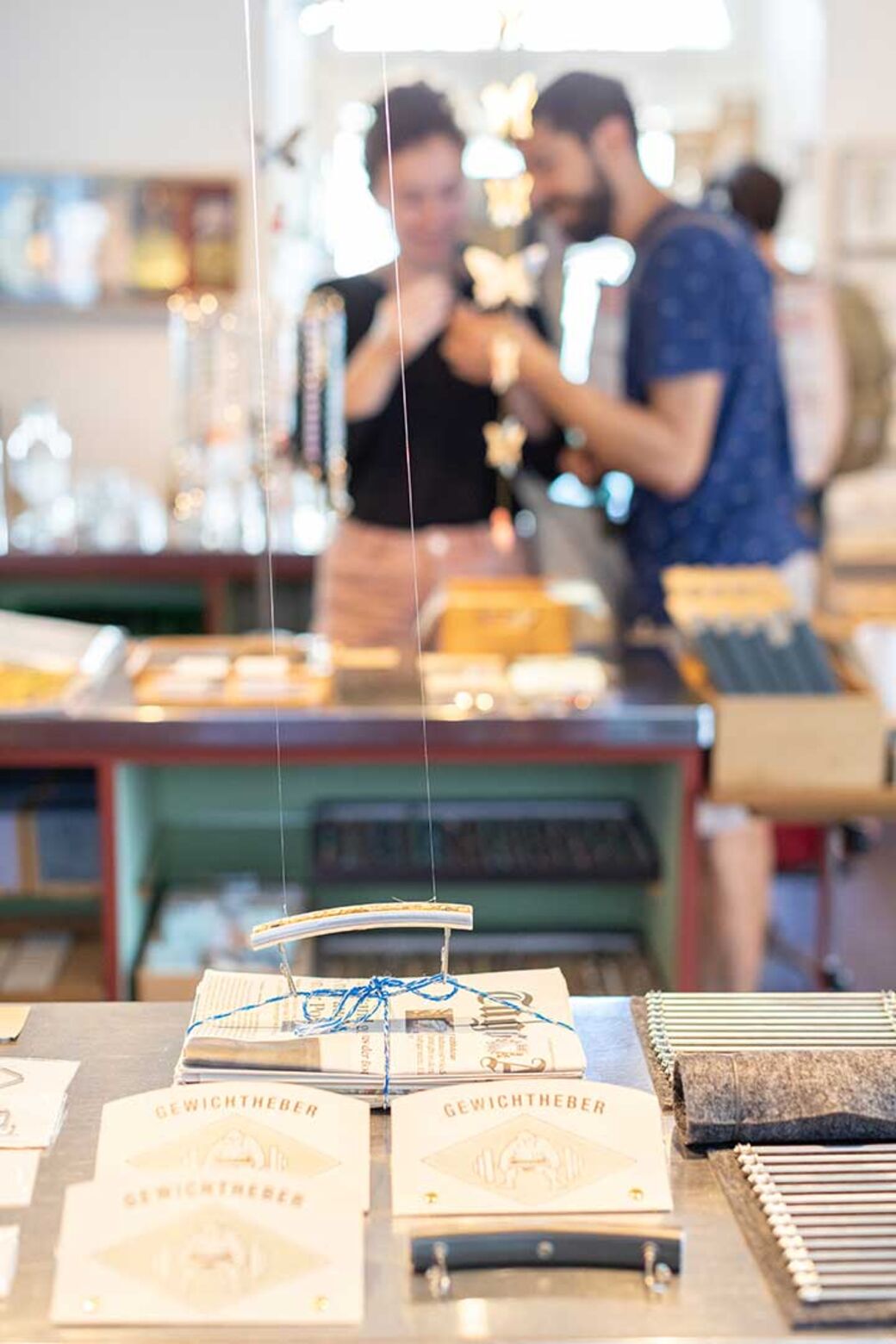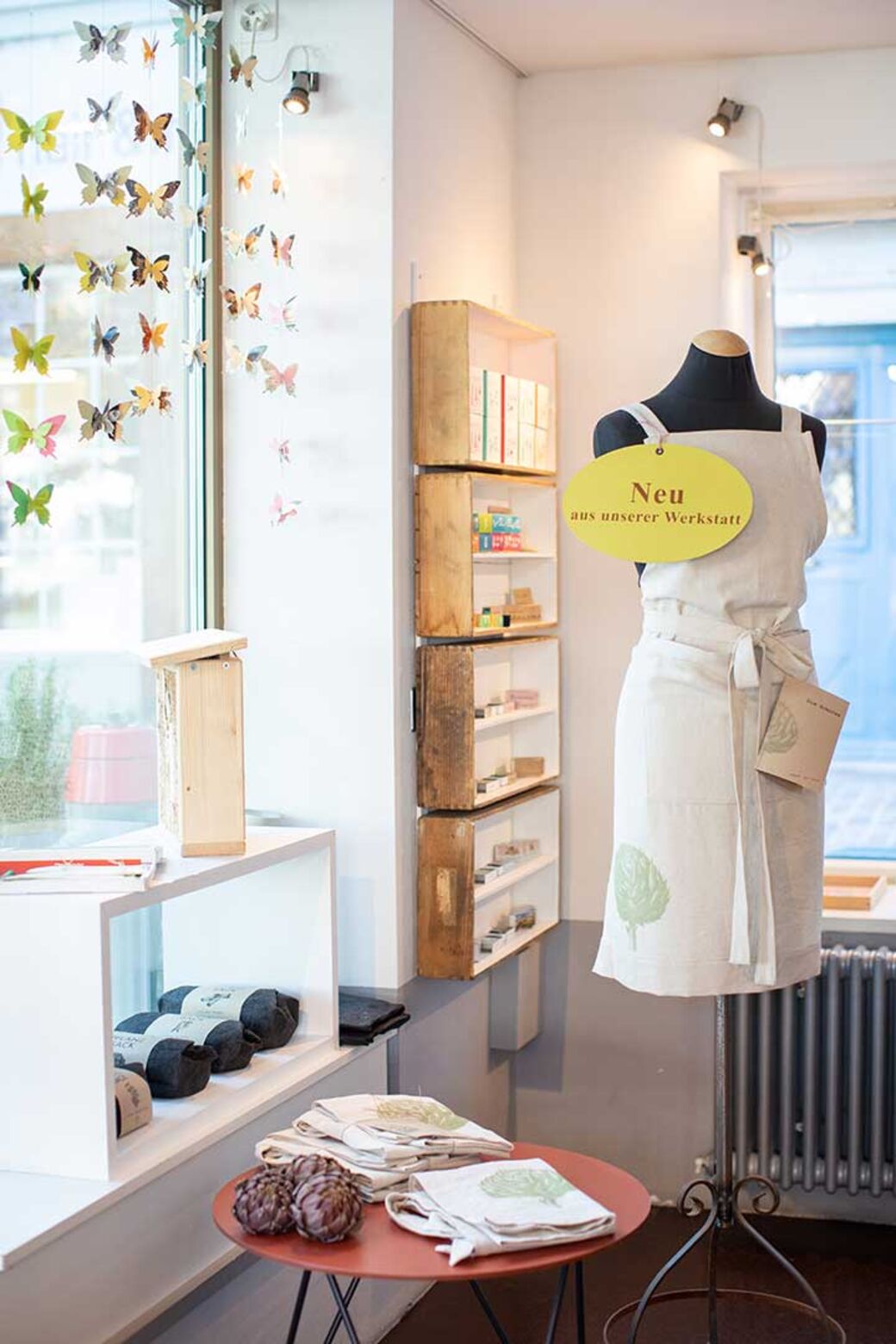 Marktlücke sells its own products, such as feather dusters made from ostrich feathers that would otherwise have been thrown away, or a cookbook written by the programme's participants. But Bettina also buys goods from external suppliers. The team at Marktlücke is keen to support sheltered workshops and small manufacturers. 'We receive enquiries from all kinds of institutions,' says Bettina.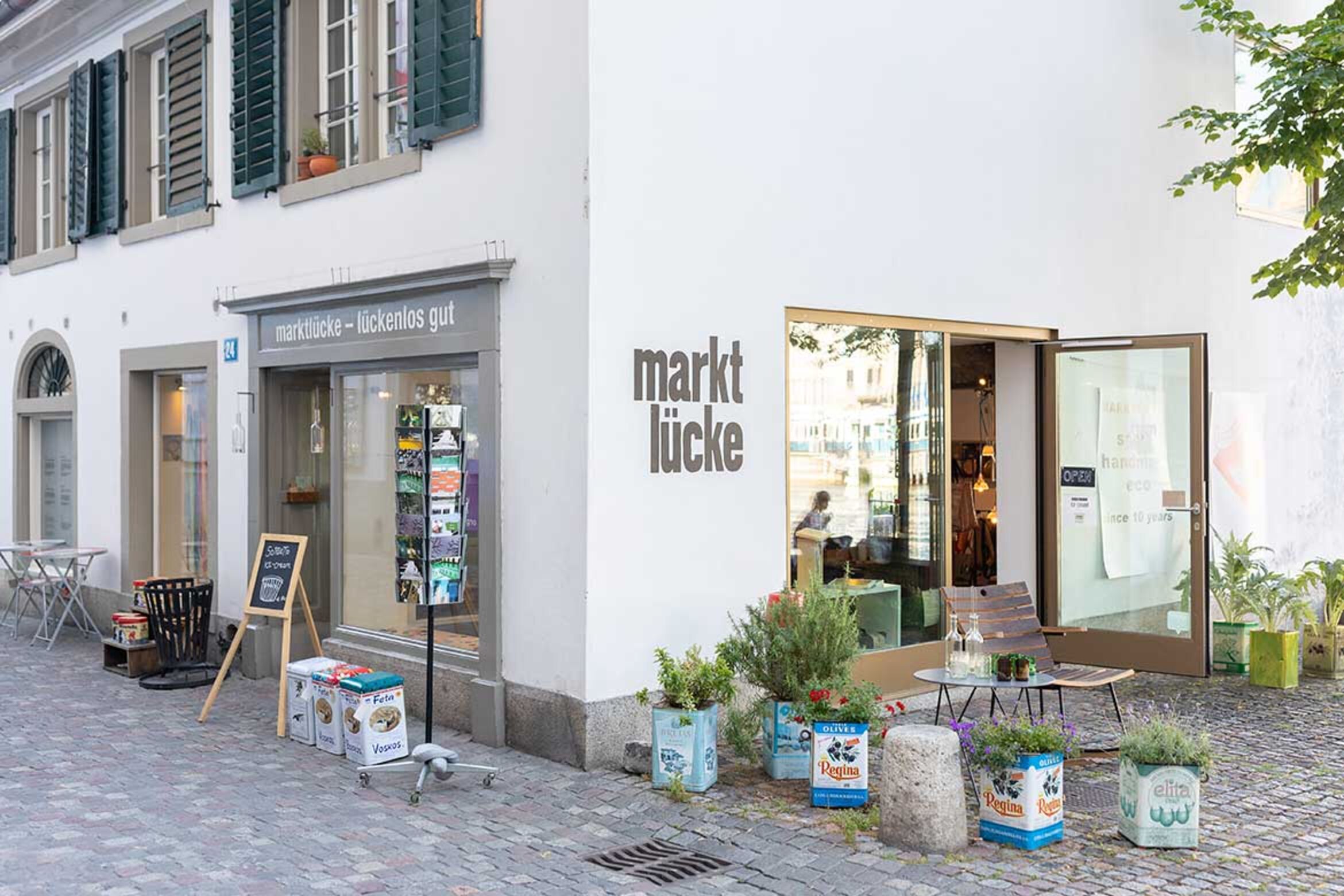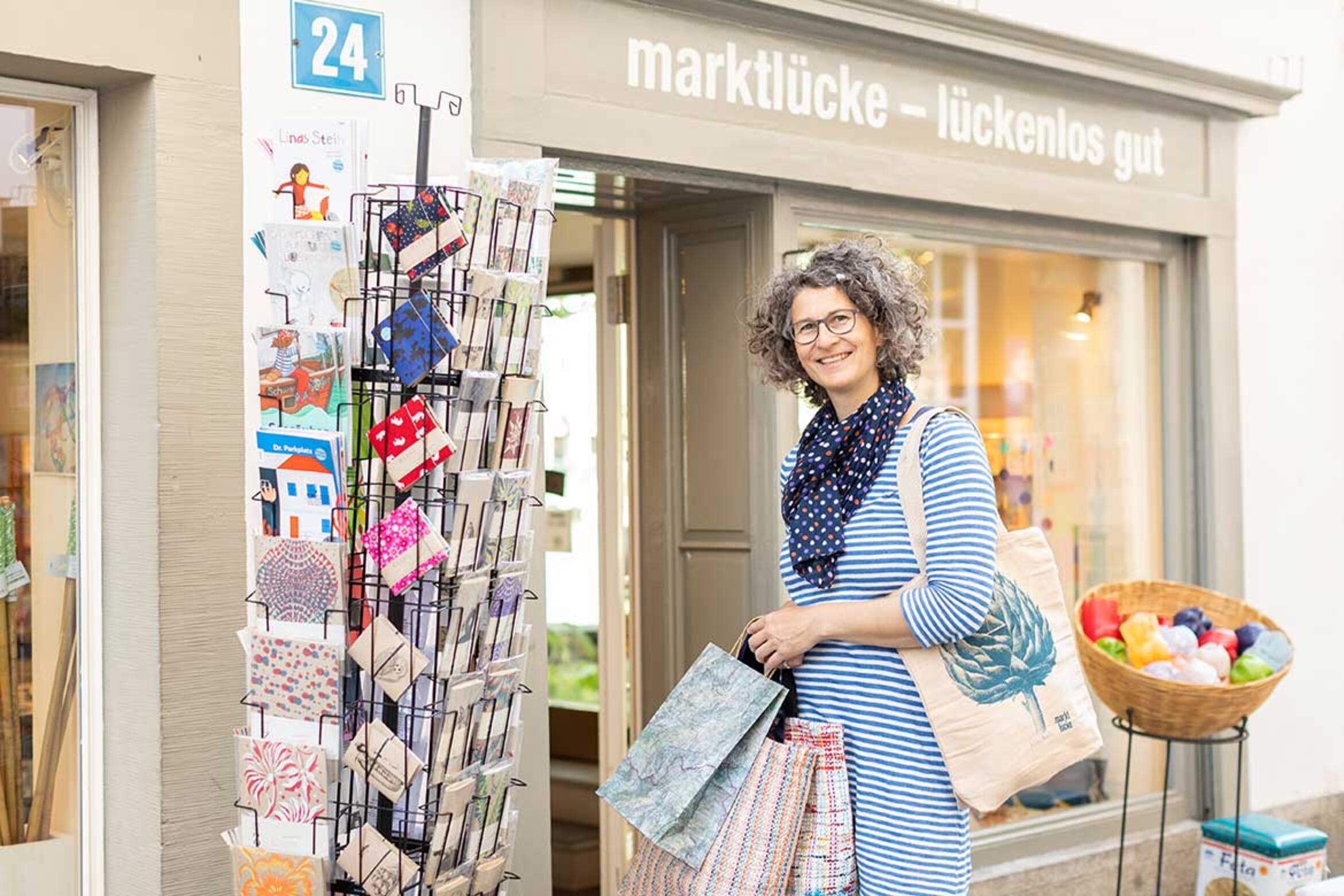 For example, Marktlücke stocks gift bags made from old maps, produced by a Zurich-based charity that helps prisoners and ex-offenders. Then there are tumblers made from the bottoms of recycled glass bottles supplied by Arbeitsintegration Winterthur, an initiative that helps people enter the labour market. The Marktlücke team are also committed to sustainability and most of the products it sells are either recycled or upcycled.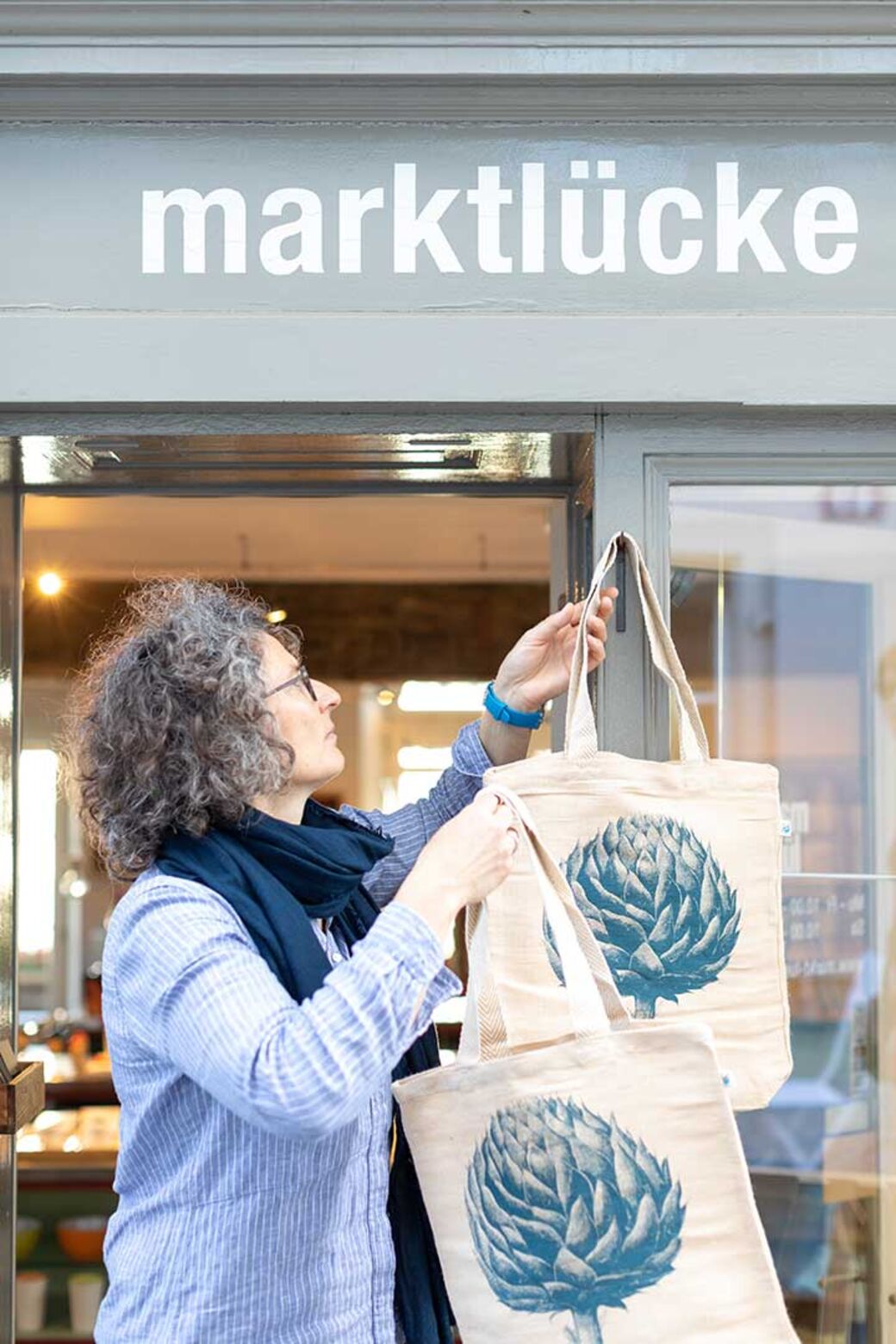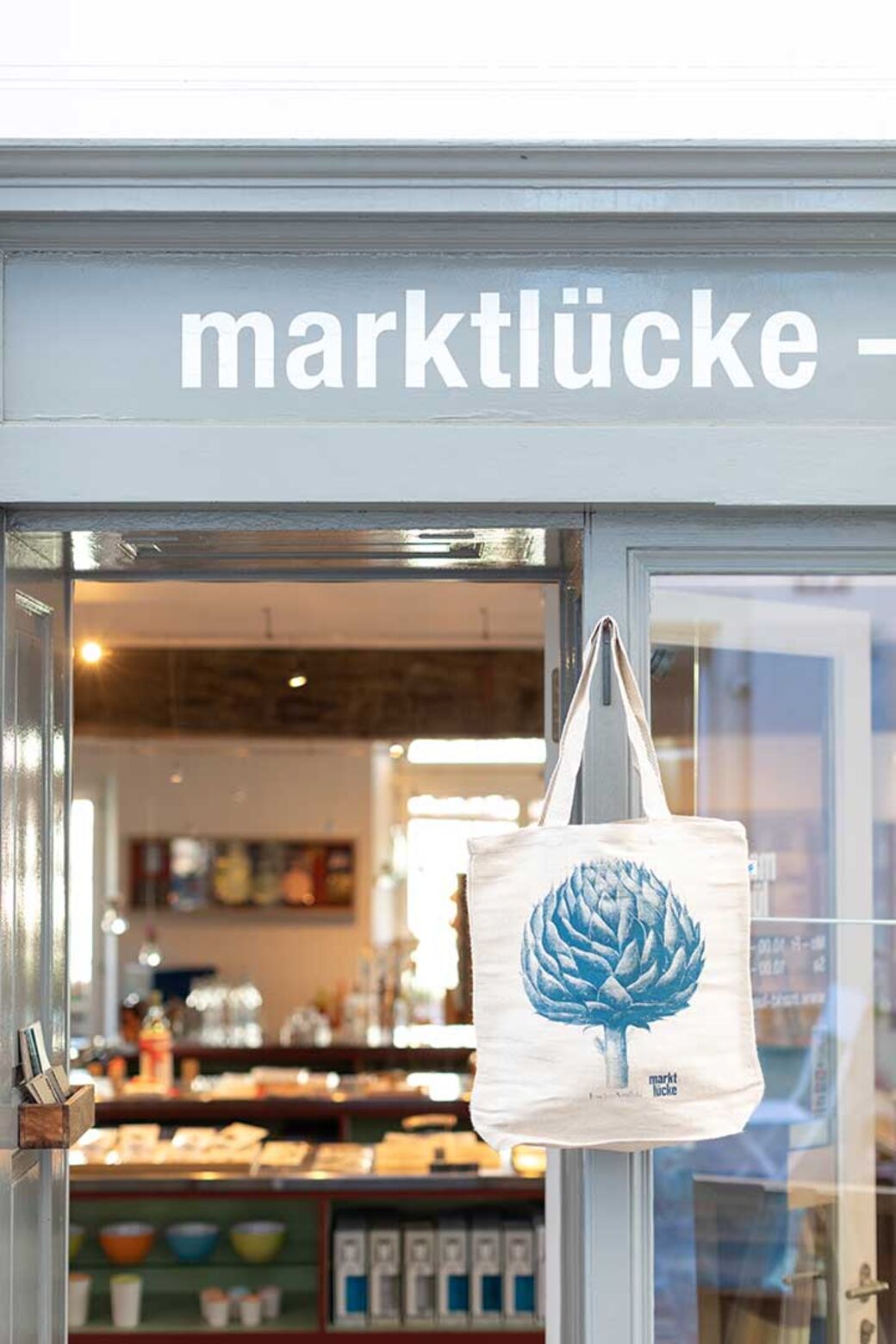 The organisation's logo is the artichoke – a delicious, nourishing vegetable that goes on to produce a beautiful blossom. It's the perfect symbol for Marktlücke.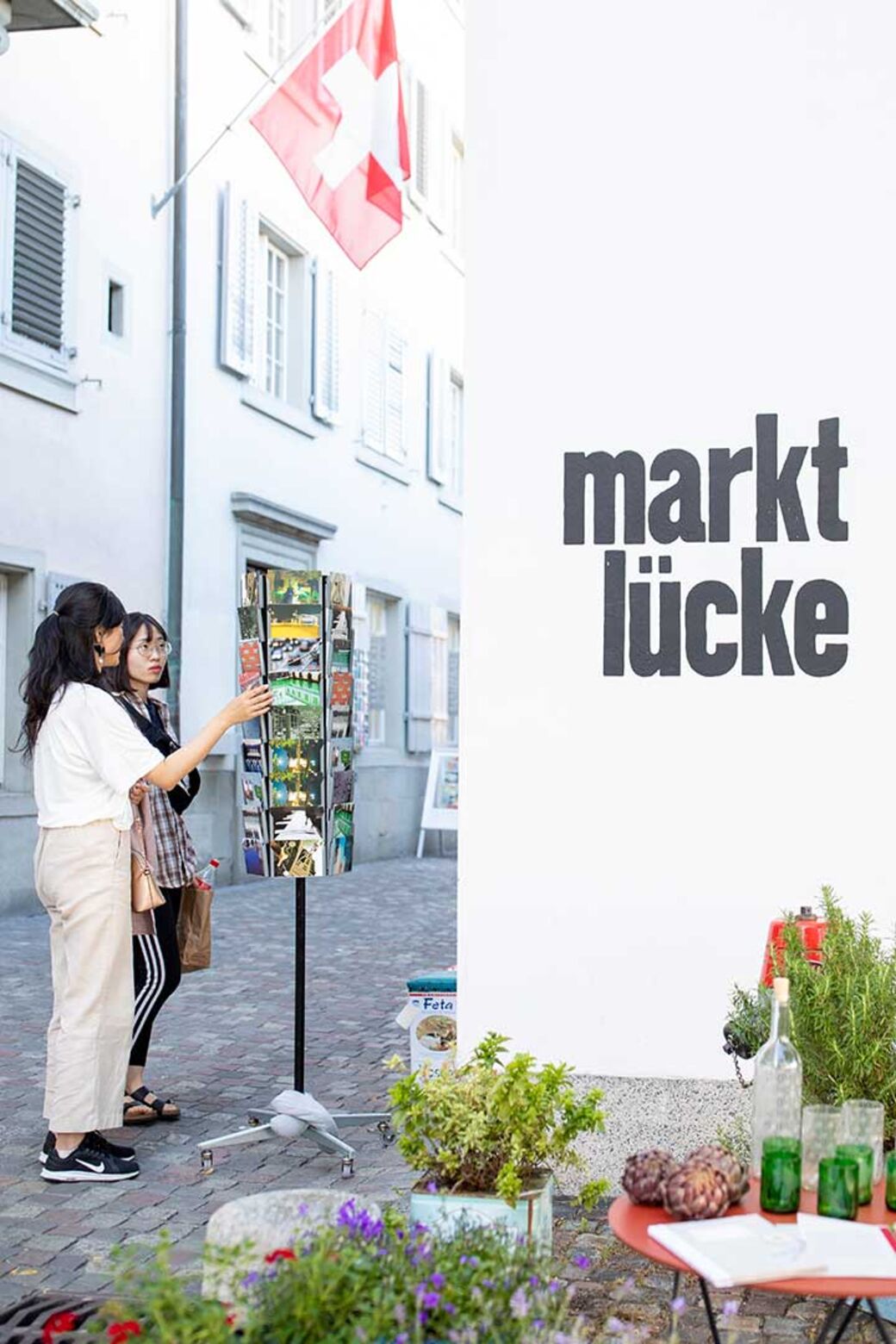 Bettina recounts some of the initiative's many success stories, such as that of Svetlana, who had to give up her cleaning job because of allergies. She found a job in a metalworking company after a stint in the Marktlücke workshop. Or Eva, who returned to her training in the retail business after spending time at Marktlücke. 'When our co-workers have the confidence to leave us after a while, we know we've done a good job,' says Bettina.
Address
Marktlücke
Schipfe 24
8001 Zurich
+41 44 212 77 25
Website
Opening hours
Monday to Friday, 10 am – 7 pm
Saturday, 10 am – 5 pm
View posts by interests, or use the proximity search and additional filters.
Try it out
.
Save posts as favourites – simply click on the heart symbol in the upper right corner of the post.