Blenda 2
From cool shirts to XXL rain jackets, Isabel Schumacher's vintage clothes are attracting a new generation of fans.
The clothes on sale at Blenda come from different decades and different countries. A particular fan of the 1970s, Isabel Schumacher believes everyone who visits her shop in Niederdorf will find a favourite new piece to add to their everyday wardrobe.
Located in Niederdorf, Blenda 2 has two shop windows. One looks out over Stüssihofstatt, the other is tucked away in the courtyard. This is also where Isabel sells her second-hand clothes.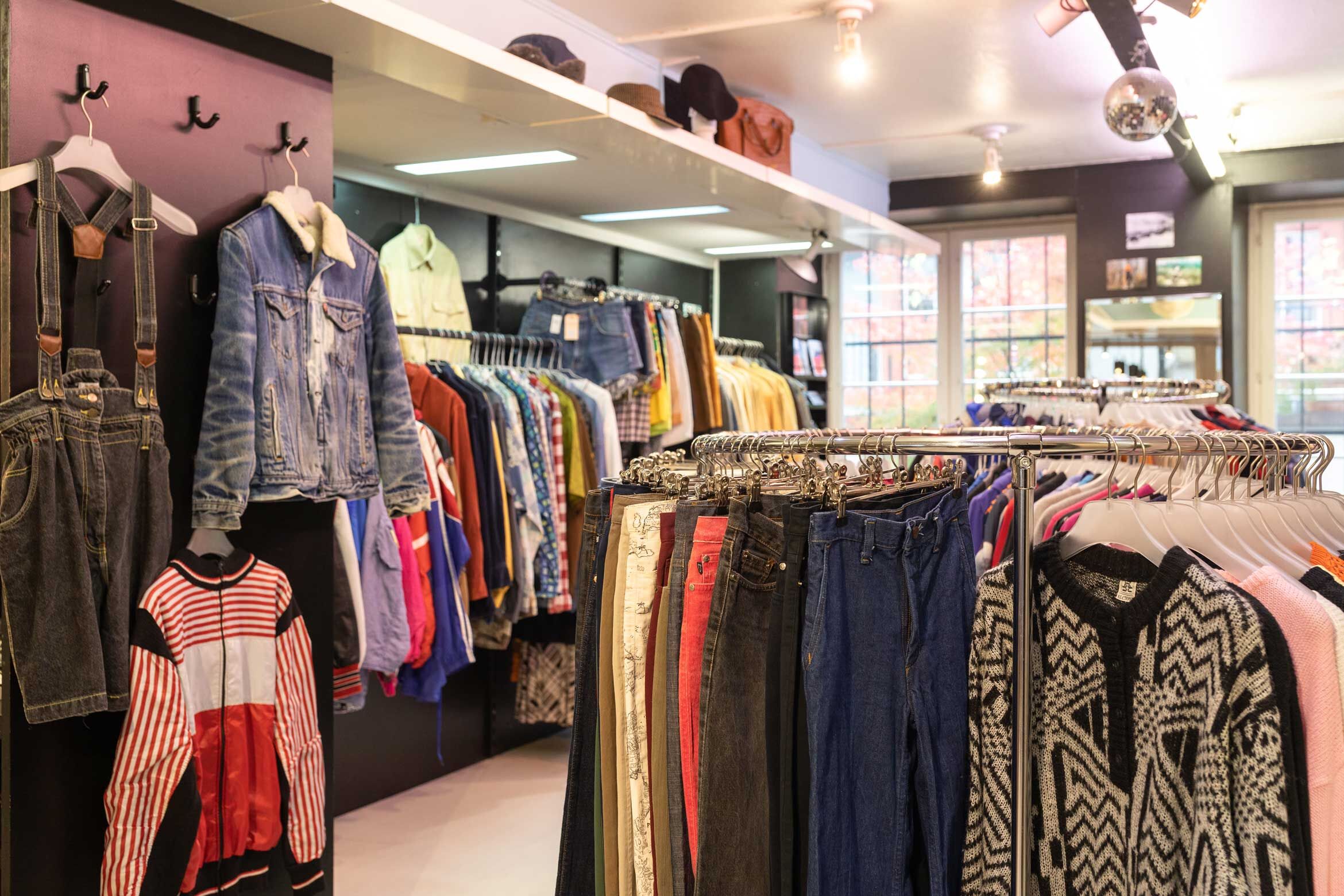 'The clothes just have to be exciting.'
Isabel Schumacher
Isabel Schumacher and her business partner opened Blenda in 2008. He looks after the accounts – 'thank goodness!' – and she is in charge of purchasing. They both love retro styles and take turns to serve customers in the shop. 'I've always been fascinated by vintage clothing,' says Isabel.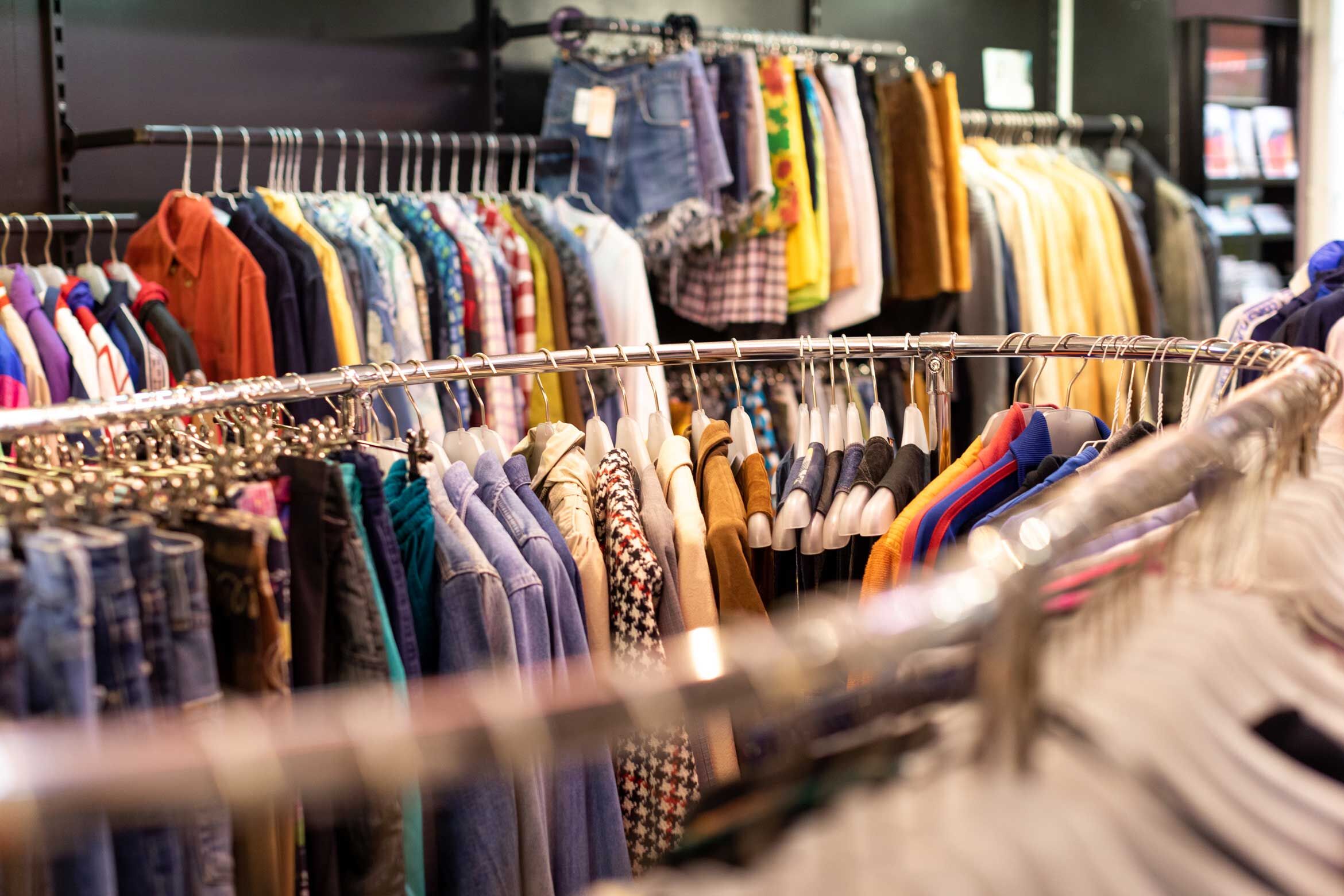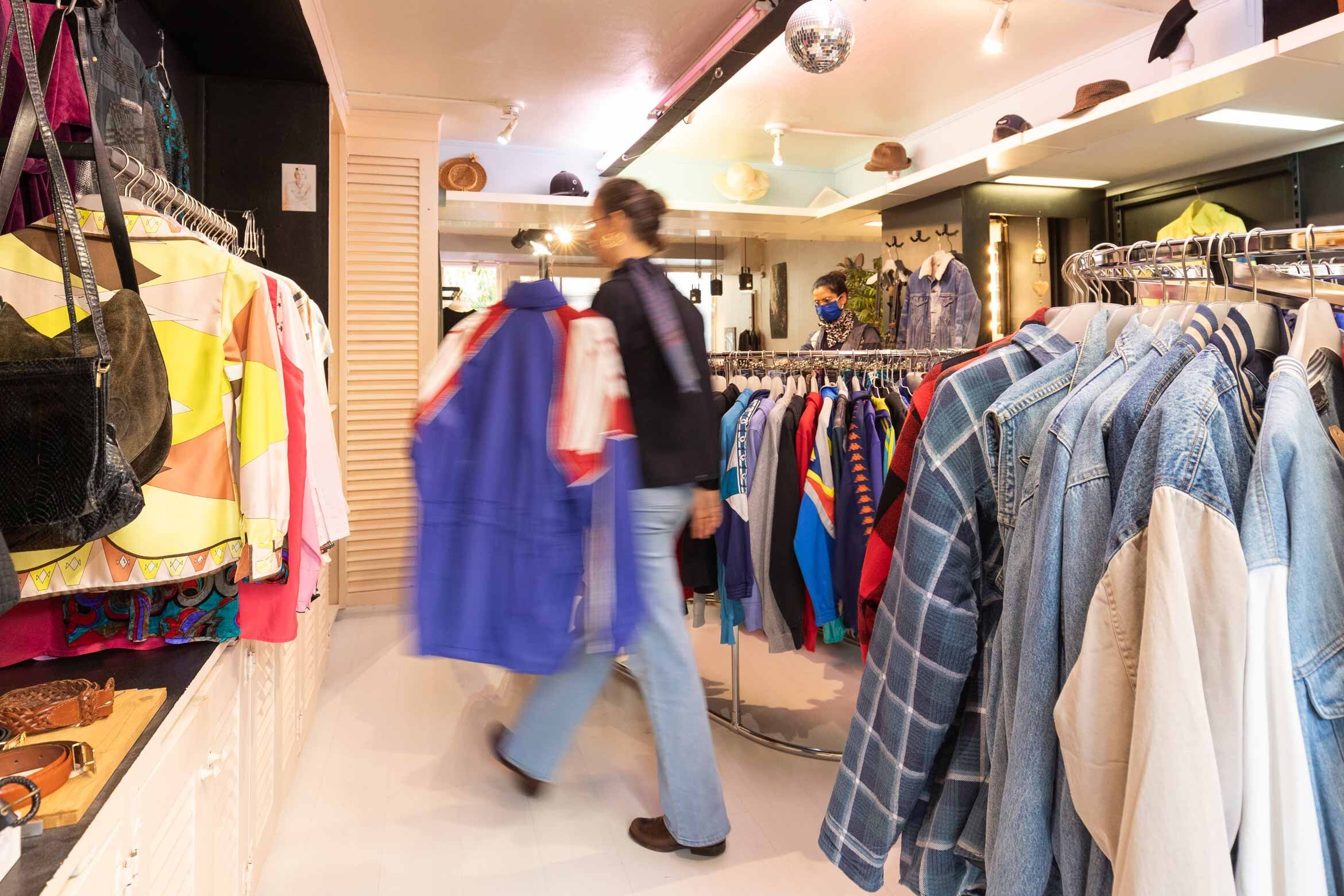 Zurich-born Isabel studied fashion design then followed it up with a qualification in scenography and costume design. She still does freelance work for some of Zurich's theatres, occasionally drawing on her stock of clothes at Blenda 2. She loves to wear vintage styles herself, and is a particular fan of '70s fashions, saying: 'I usually combine them with something modern.'
Isabel posts the best outfits on Instagram.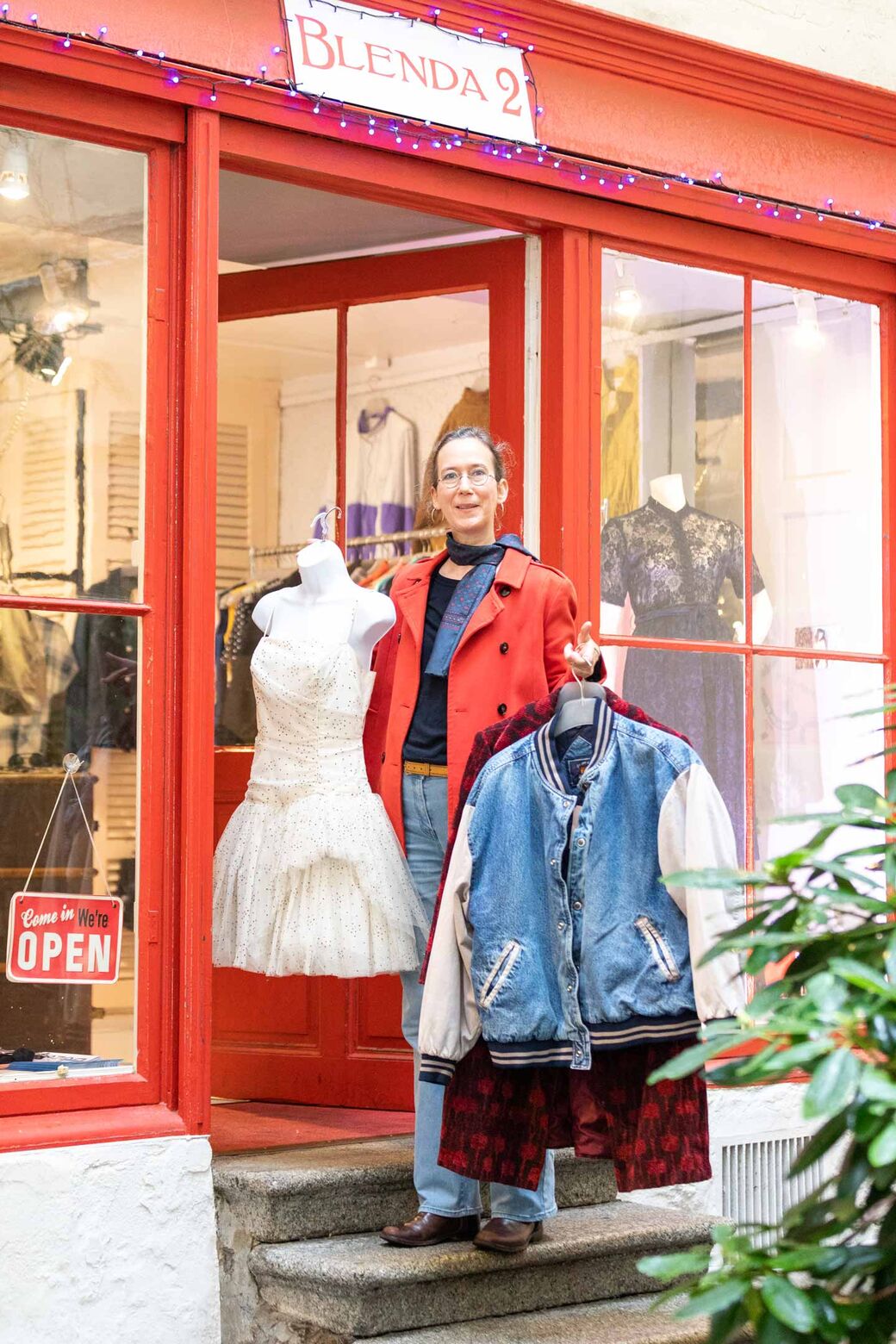 The clothes at Blenda 2 come from all over the world, 'but mainly the US and UK,' says Isabel. She generally buys them from traders, but sometimes finds some great pieces in second-hand shops in Zurich or abroad. 'The clothes just have to be exciting,' she says, but that doesn't mean they are aimed solely at people looking to make a fashion statement. 'You can style most of them so that they are perfect for everyday wear,' Isabel explains. She loves it when someone finds a new favourite item.
'The shop is more popular than ever,' she says. Particularly with young people: 'More and more have come in since I started posting the clothes on Instagram.' Generation Z are attracted by the fact that vintage fashion is individual and eco-friendly. They are often looking for very specific things, such as sweatshirts from America. 'Young people are into sporty looks,' says Isabel.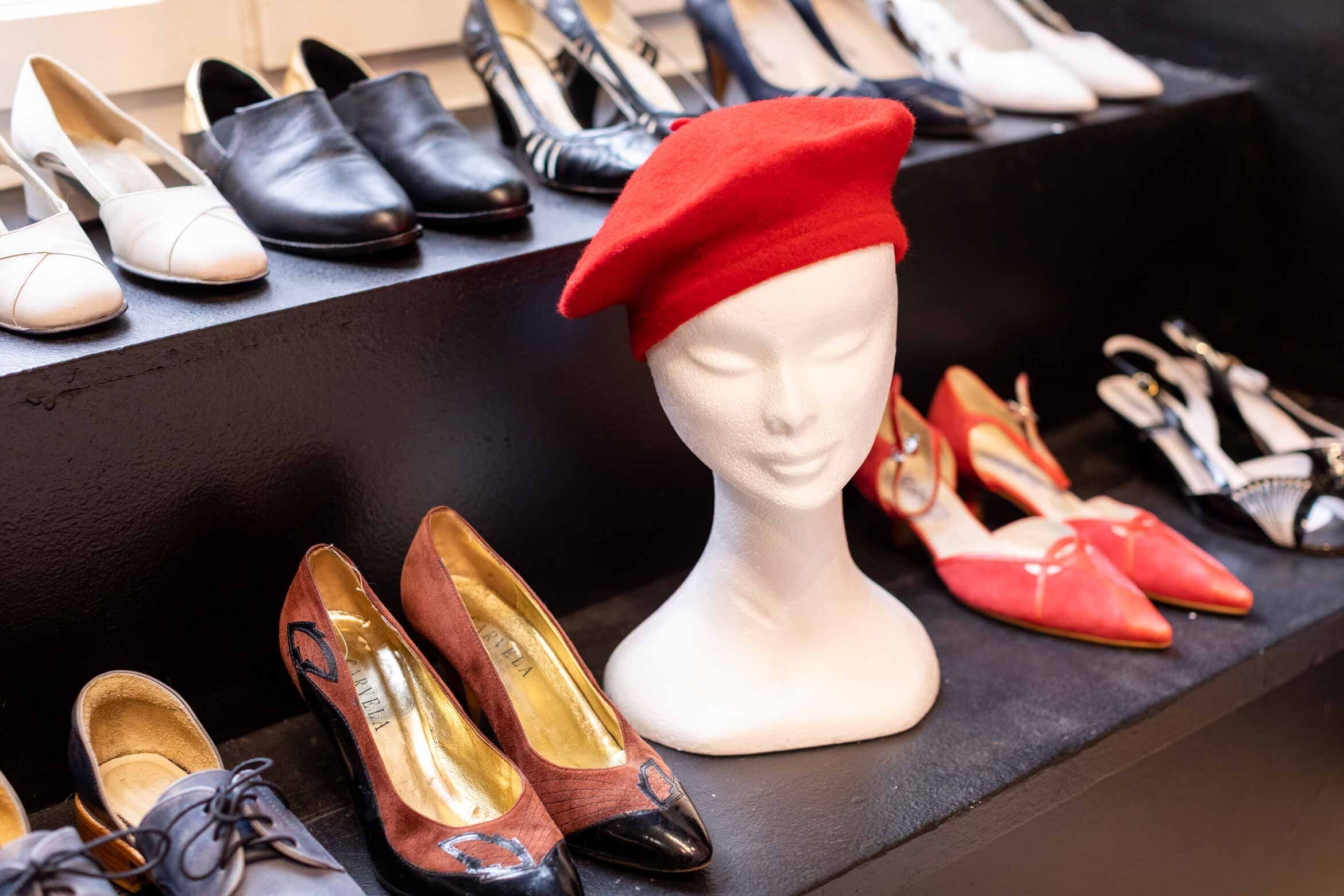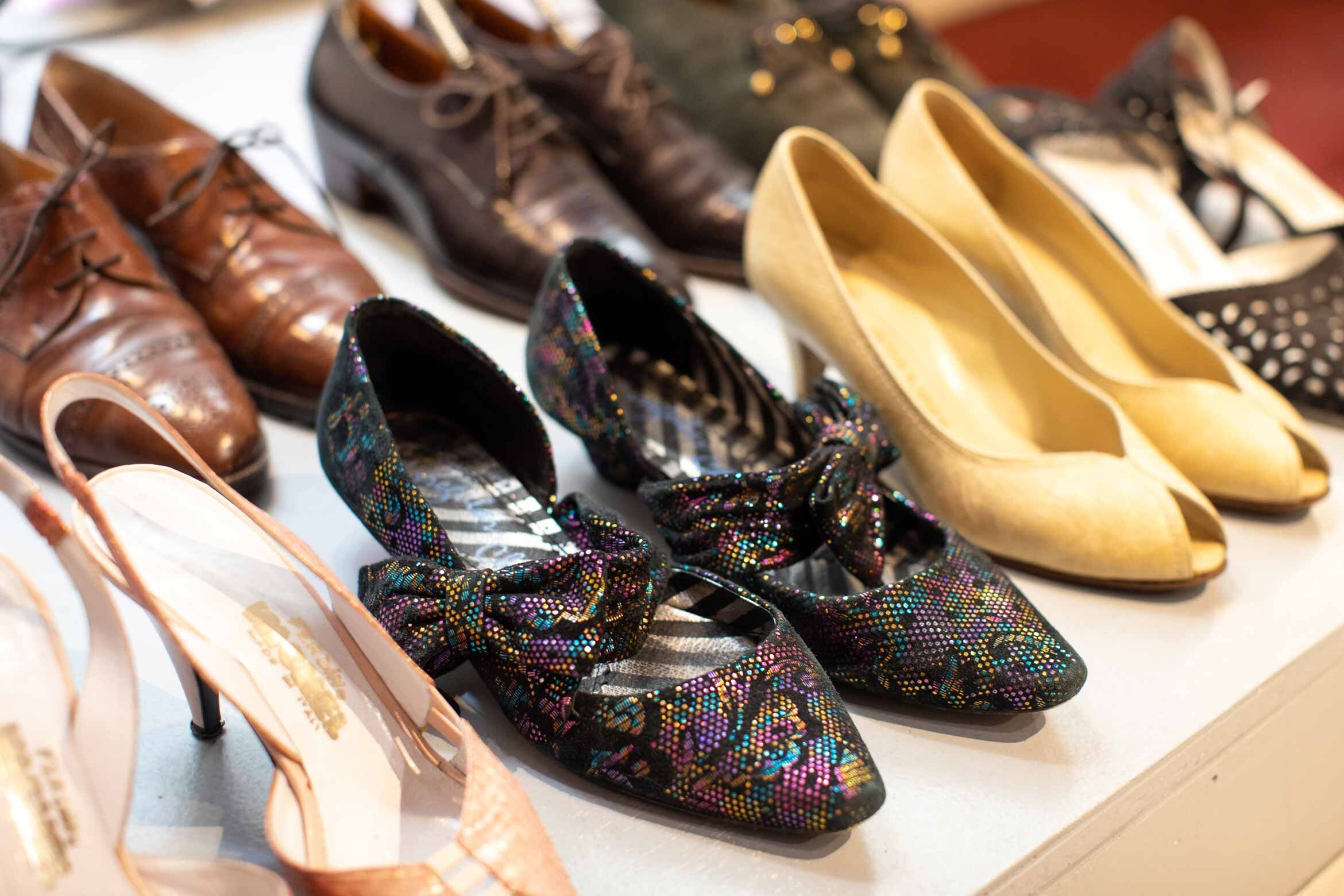 But print shirts are also popular, 'basically anything from the '80s and '90s.' In other words, before these young customers were even born. 'People tend to like the fashion of times that they didn't actually live through themselves,' Isabel says.
Young customers are particularly into sporty looks.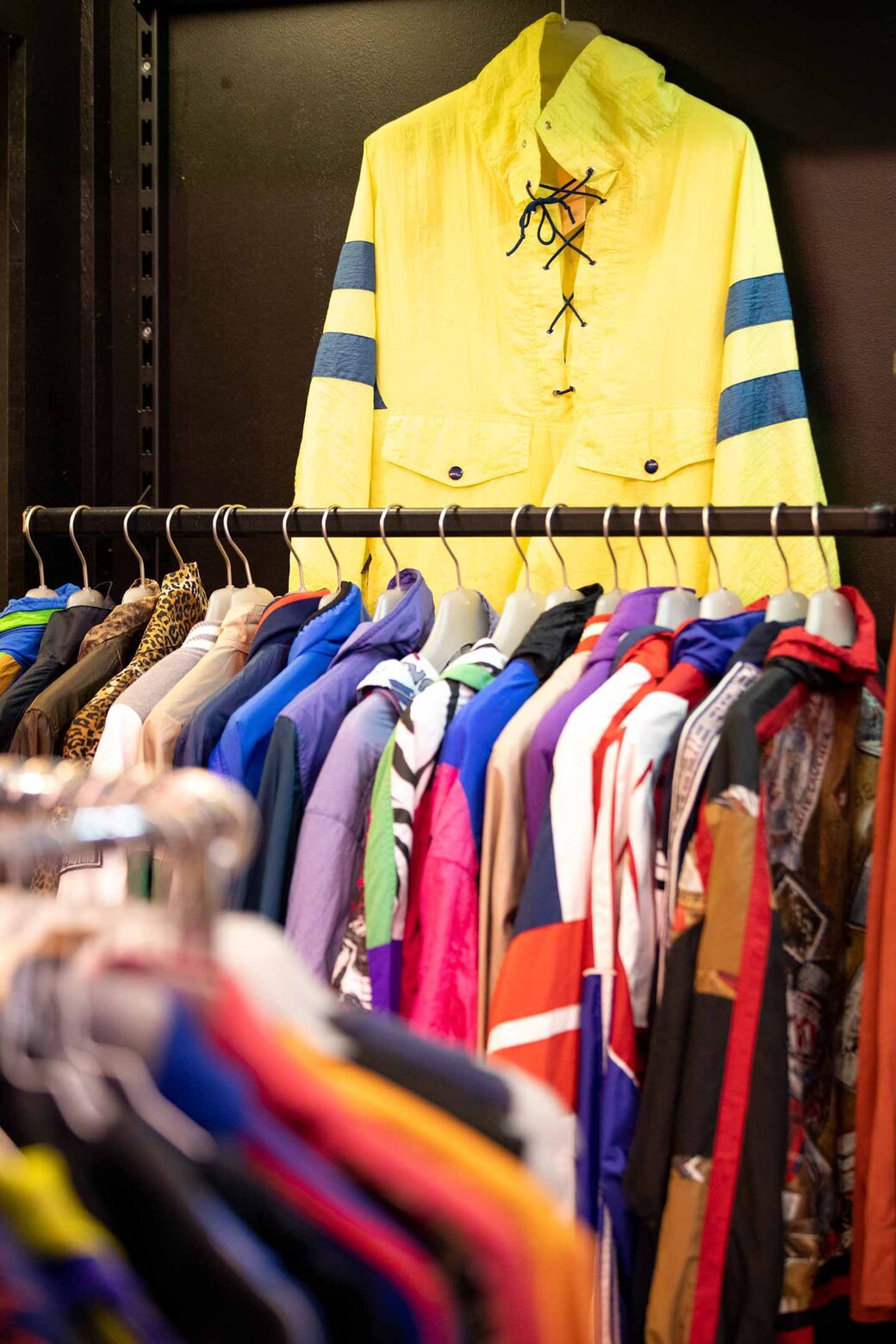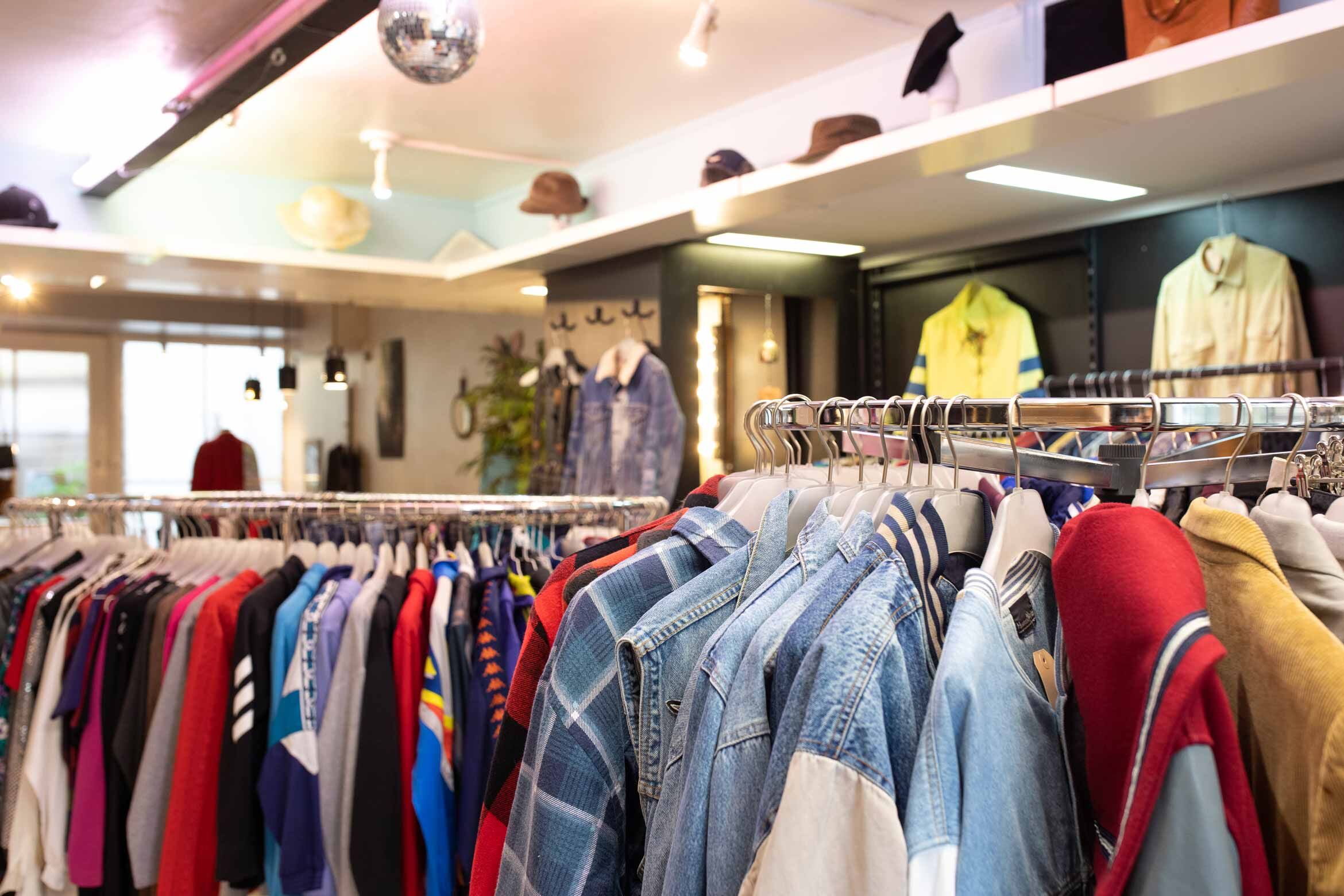 At Blenda 2, Isabel and her business partner mainly sell clothes from the '60s and '70s, with the occasional garment from the noughties. 'But the quality has really nose-dived since then,' says Isabel. This matters to her: 'We want to sell good quality clothes.' If necessary, Isabel repairs the garments, 'and everything is washed before it goes on the racks.' That's why Blenda 2 doesn't have the musty smell that is typical of so many second-hand shops. 'And it's why people often think we only sell new clothes,' she adds with a laugh.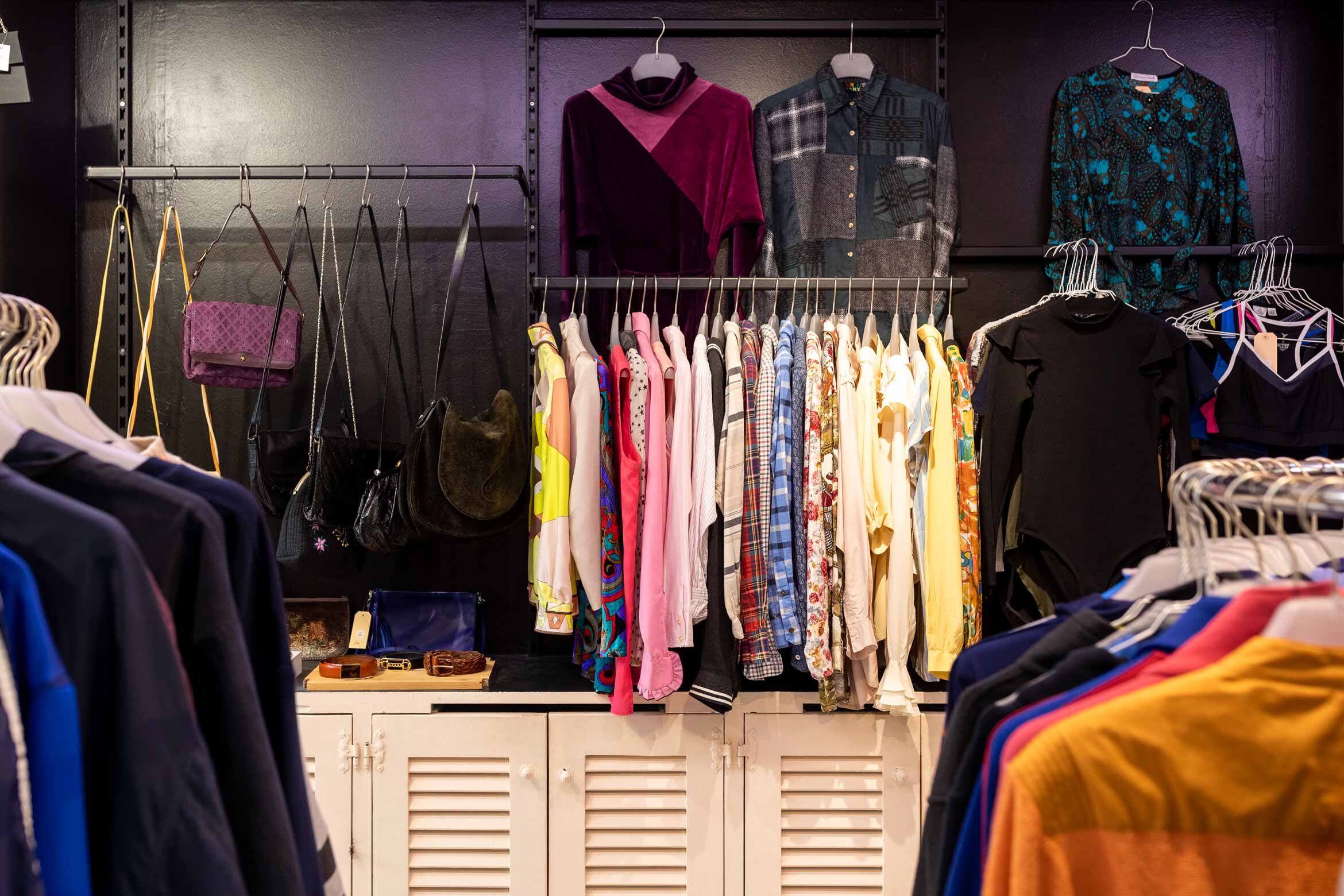 Now and then she sells pieces from high-end labels like Burberry. 'But brands aren't important to us,' she says, though of course some people are delighted when they stumble upon a designer label.
Blenda seems to have a lot of happy customers, and many of them enjoy posting photos of their latest finds. Isabel also shares pictures on Instagram from time to time – attracting comments like 'awesome!' and 'love it!'.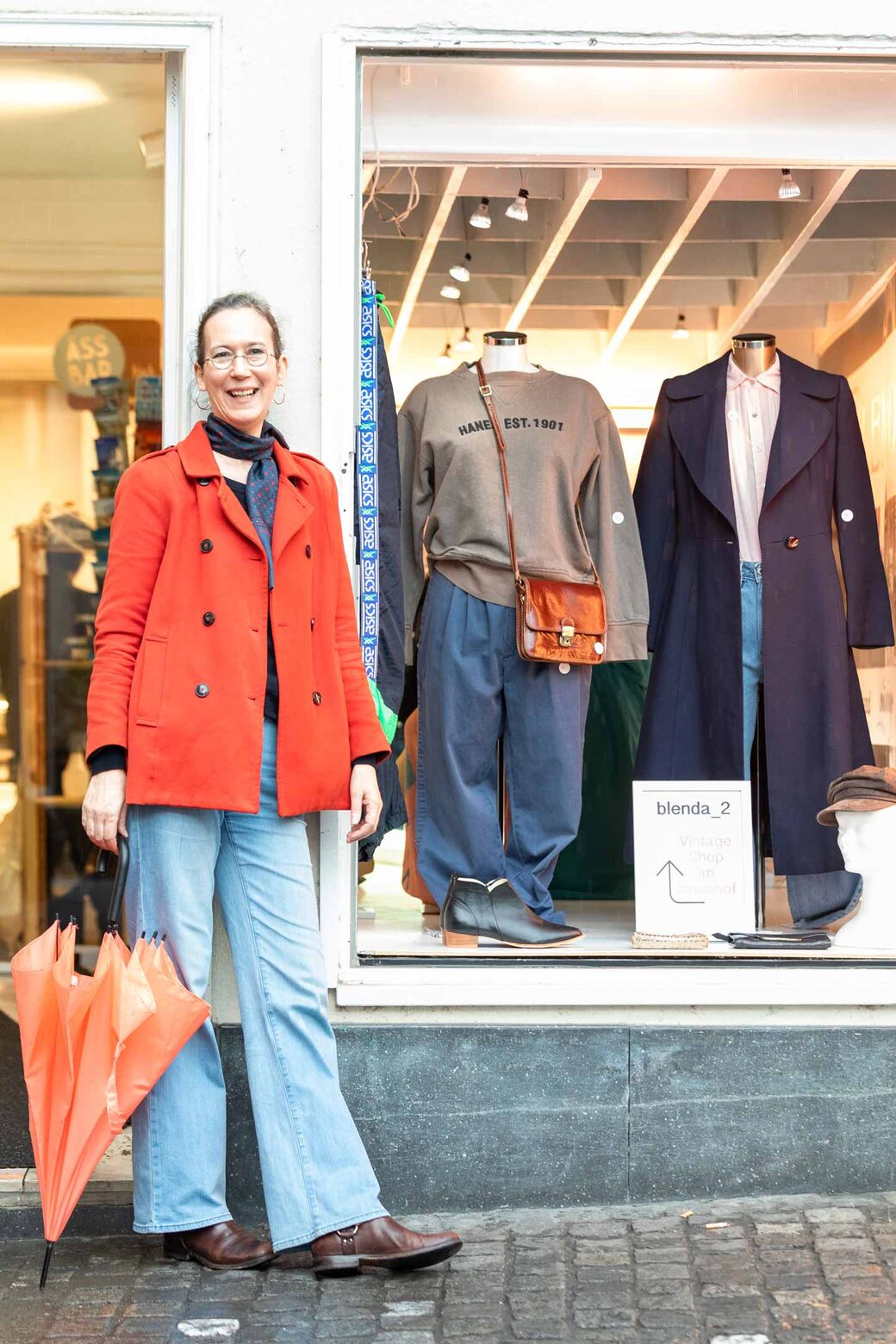 Her followers are as international as the customers who come into the shop. Its Niederdorf location means Blenda 2 attracts all kinds of people – from Zurich locals to Asian tourists. And, who knows, maybe a rock star will wander in one day? The boutique that used to occupy the premises counted the Rolling Stones among their clientele. Isabel comments: 'If they popped in today, I think they'd also find something they liked at Blenda 2.'
Address
Blenda 2
Stüssihofstatt 7
8001 Zurich
+41 43 243 63 94
Website
Opening hours
Tuesday to Friday, 11 am – 7 pm
Saturday, 10:30 am – 5 pm
View posts by interests, or use the proximity search and additional filters.
Try it out
.
Save posts as favourites – simply click on the heart symbol in the upper right corner of the post.