Casa del Gato
Simge Aglamaz's Casa del Gato is Switzerland's first cat café. The place where you drink your coffee is also home to five cats.
'We're definitely not having a cat café!' insisted Simge Aglamaz. But it wasn't long before she decided that the unexpected way that cats had helped her to slow down her life was something that should be shared with others. With the Casa del Gato, she wanted to create a place where the needs of her five cats would be respected. That's why her café in Wiedikon not only has a cat-free zone for humans, but also a human-free zone for cats.
Simge Aglamaz was never a cat person. She didn't grow up with cats and had never owned one as an adult. She had a busy job in B2B marketing and pets simply didn't fit into the equation. Until she was forced to apply the brakes. She had to take a break for health reasons and found herself yearning for a slower pace of life. While she was reducing her workload, her partner decided to get two cats – British Shorthairs, a large breed with a calm temperament. The only problem was that Simge's boyfriend couldn't keep the cats at his home. So they ended up with Simge.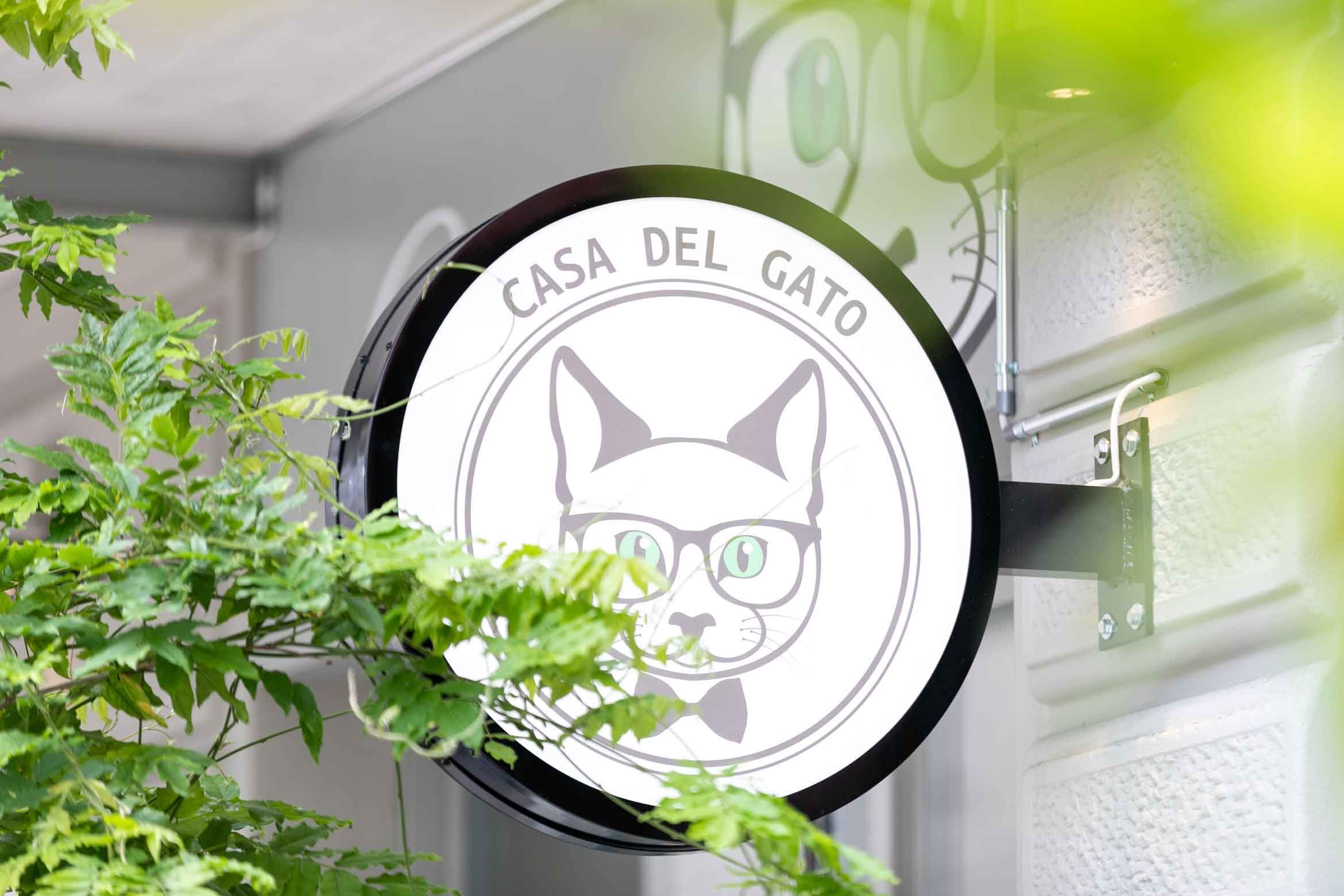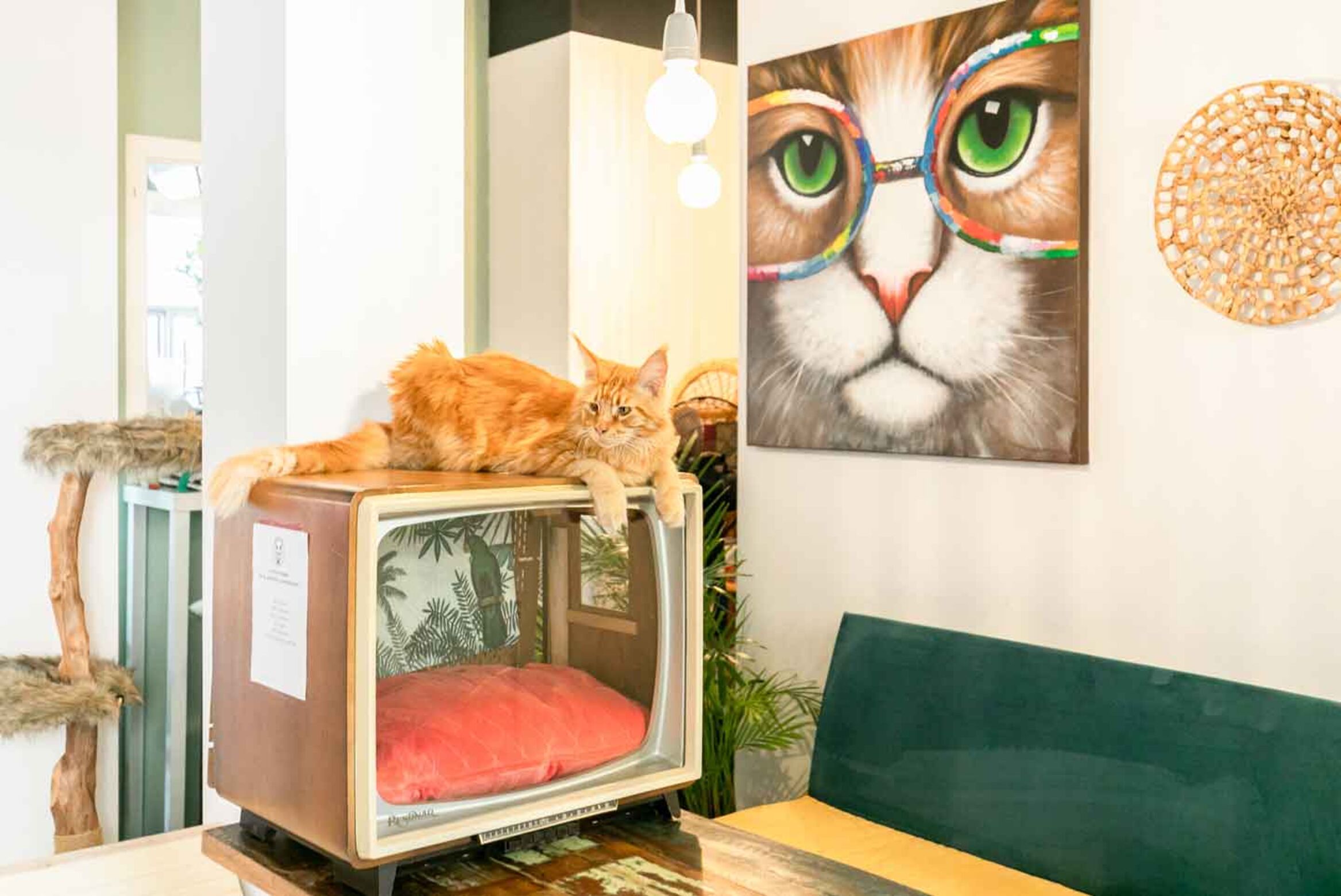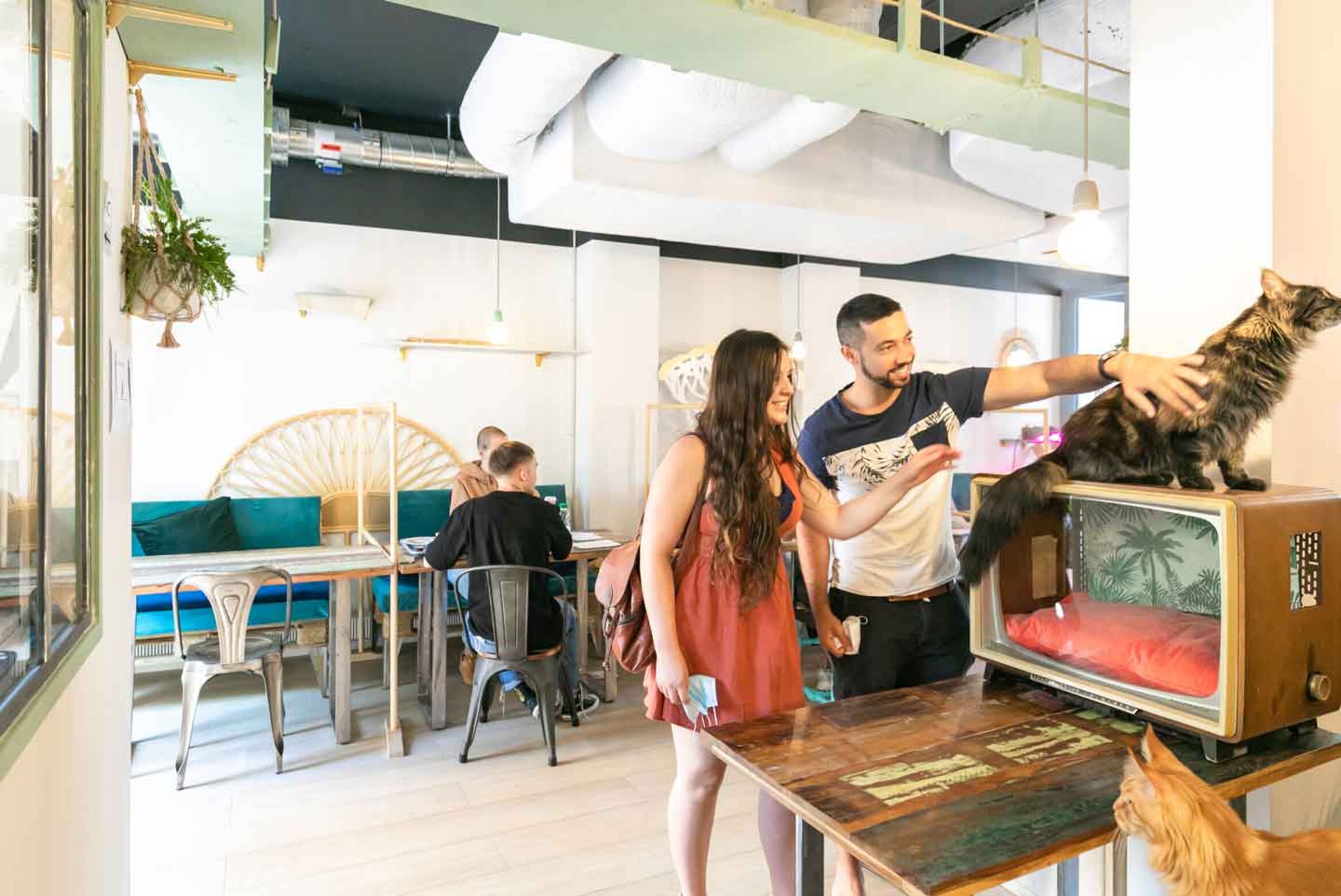 'I was pretty annoyed at first,' she says, 'but then I was the one who fell madly in love with the cats.' As the fur babies crept their way into her heart, her priorities began to change: 'As time went on, I started going on holiday for two or three days instead of two or three weeks. I came back earlier from evenings out and often came straight home after work.' But, most importantly, the two cats helped Simge to find the slower pace of life that she had been seeking.
'It wasn't the original plan.'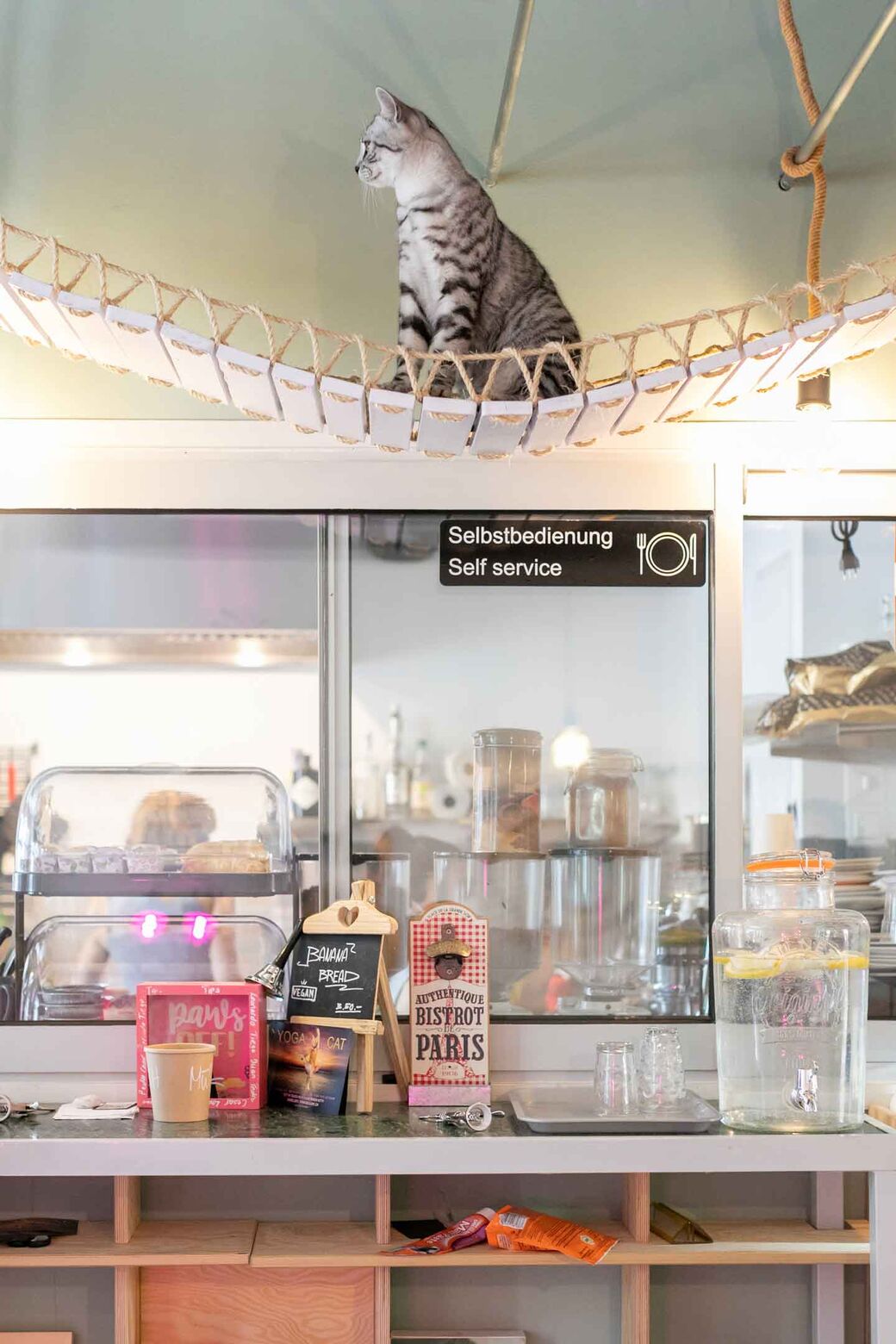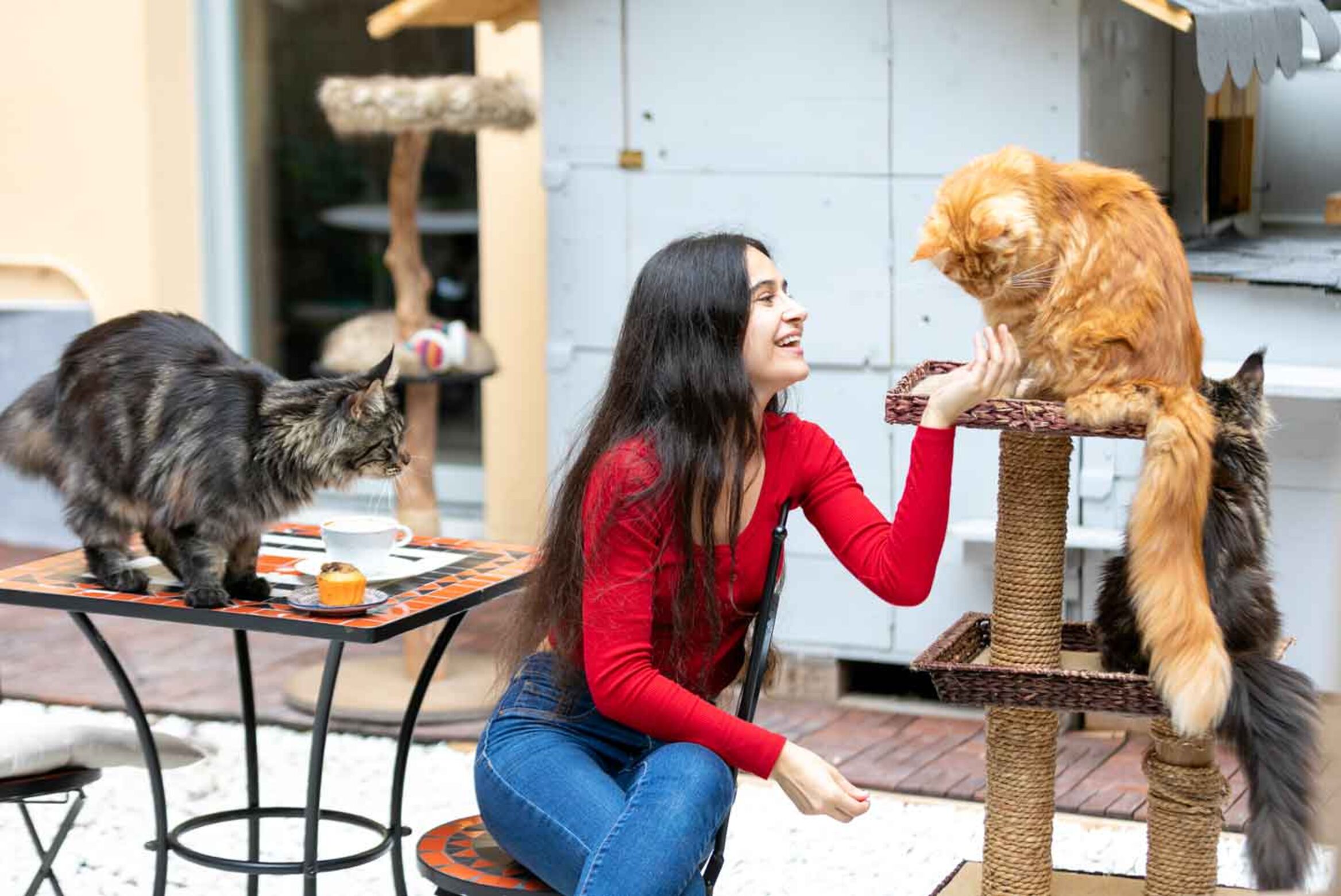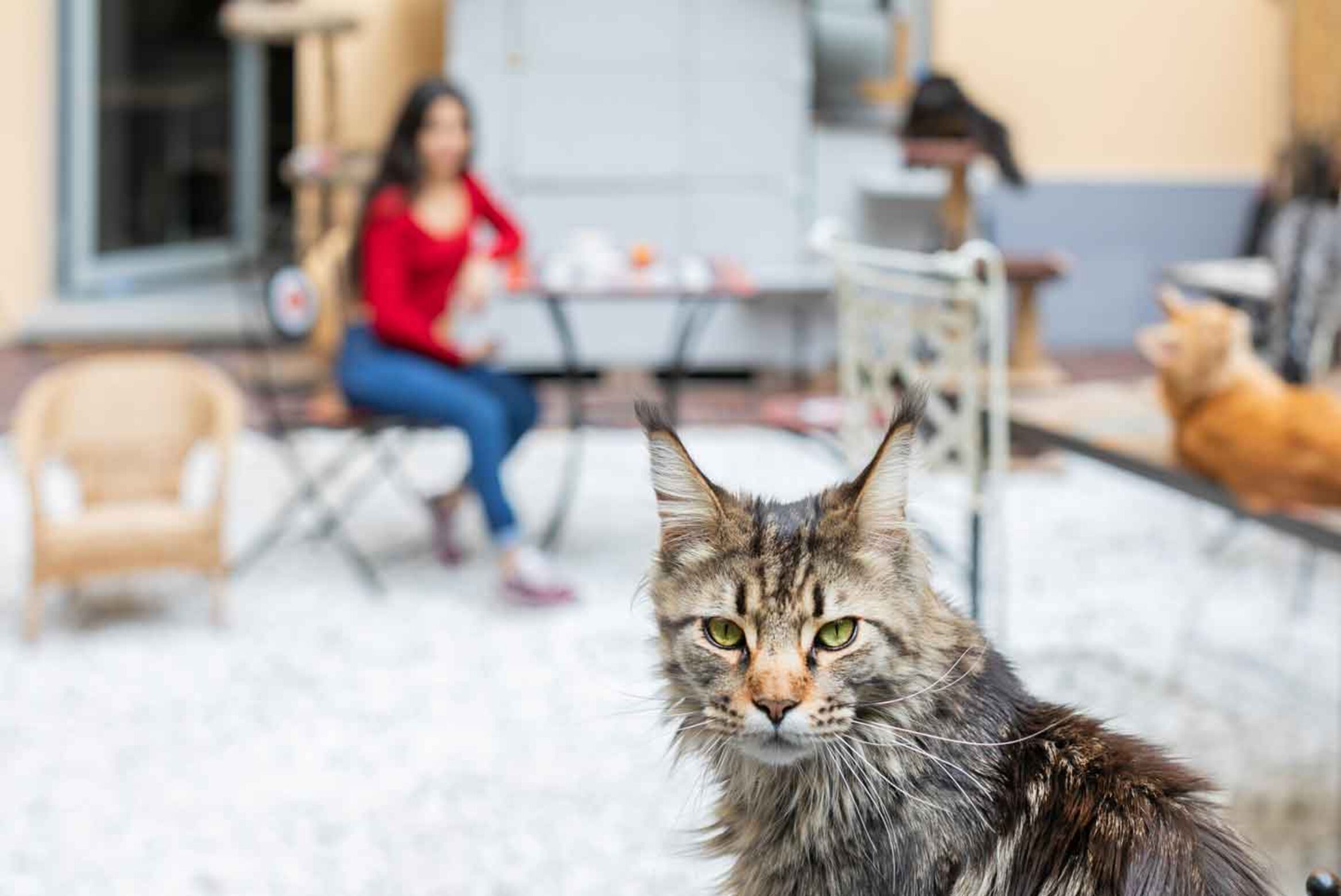 Simge Aglamaz tells this story as we sit in the café's courtyard in Wiedikon. Behind her, two cats are climbing on the fence, while another is prowling among the café's guests. Simge Aglamaz runs the Casa del Gato, Zurich's first cat café. It wasn't the original plan. 'My boyfriend and I were watching a documentary about cat cafés and when he suggested it, I said: are you crazy? We're definitely not having a cat café!'
'But the thought stayed with me and led to new ideas.' Simge knew that cats made her happy. Before she knew it, she was working on opening Switzerland's first cat café, from finding the right location to designing the perfect logo. She discovered that cat lovers had come up with the idea before, submitted their concepts and announced they would be opening a café, but Casa del Gato was the first one to actually open its doors.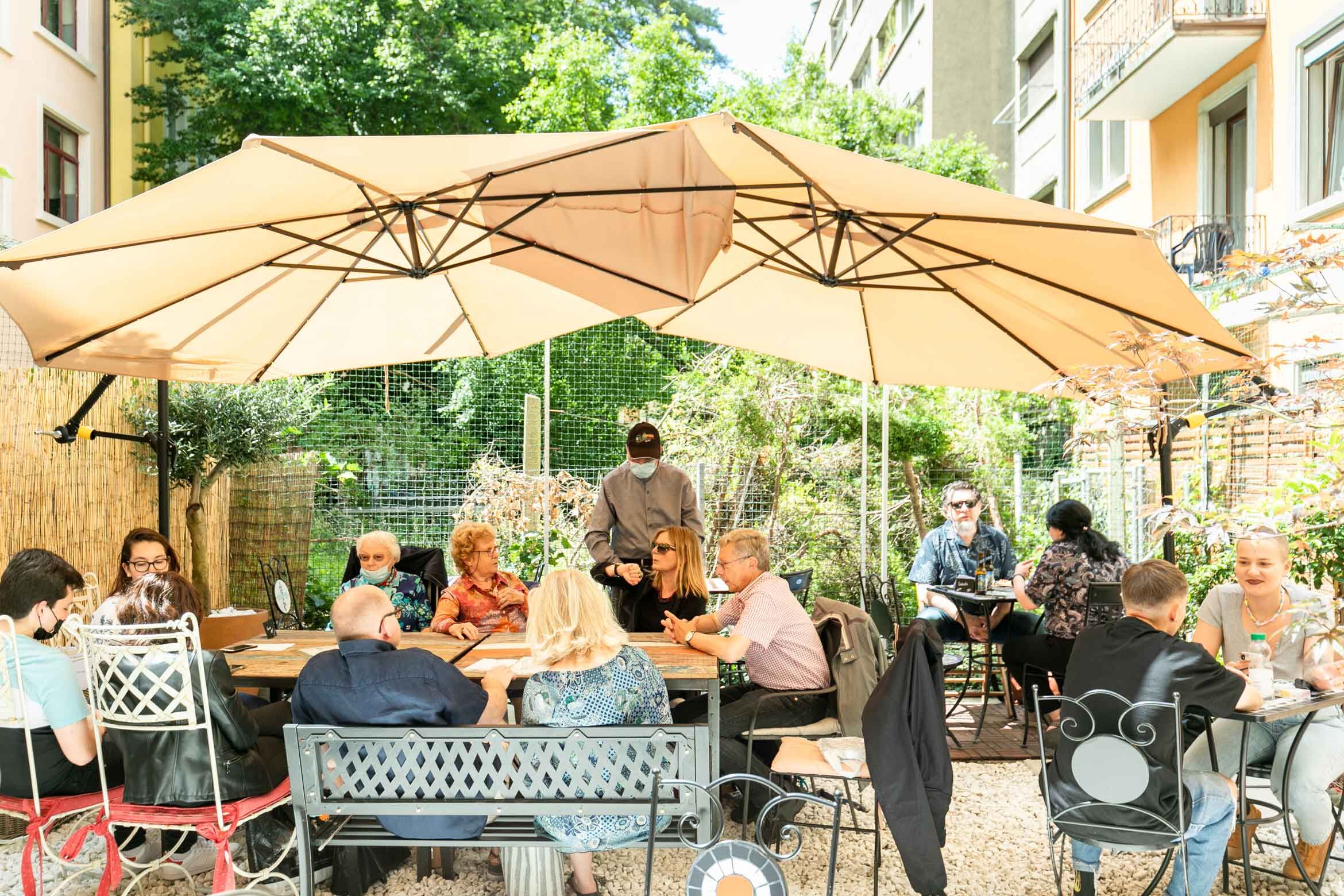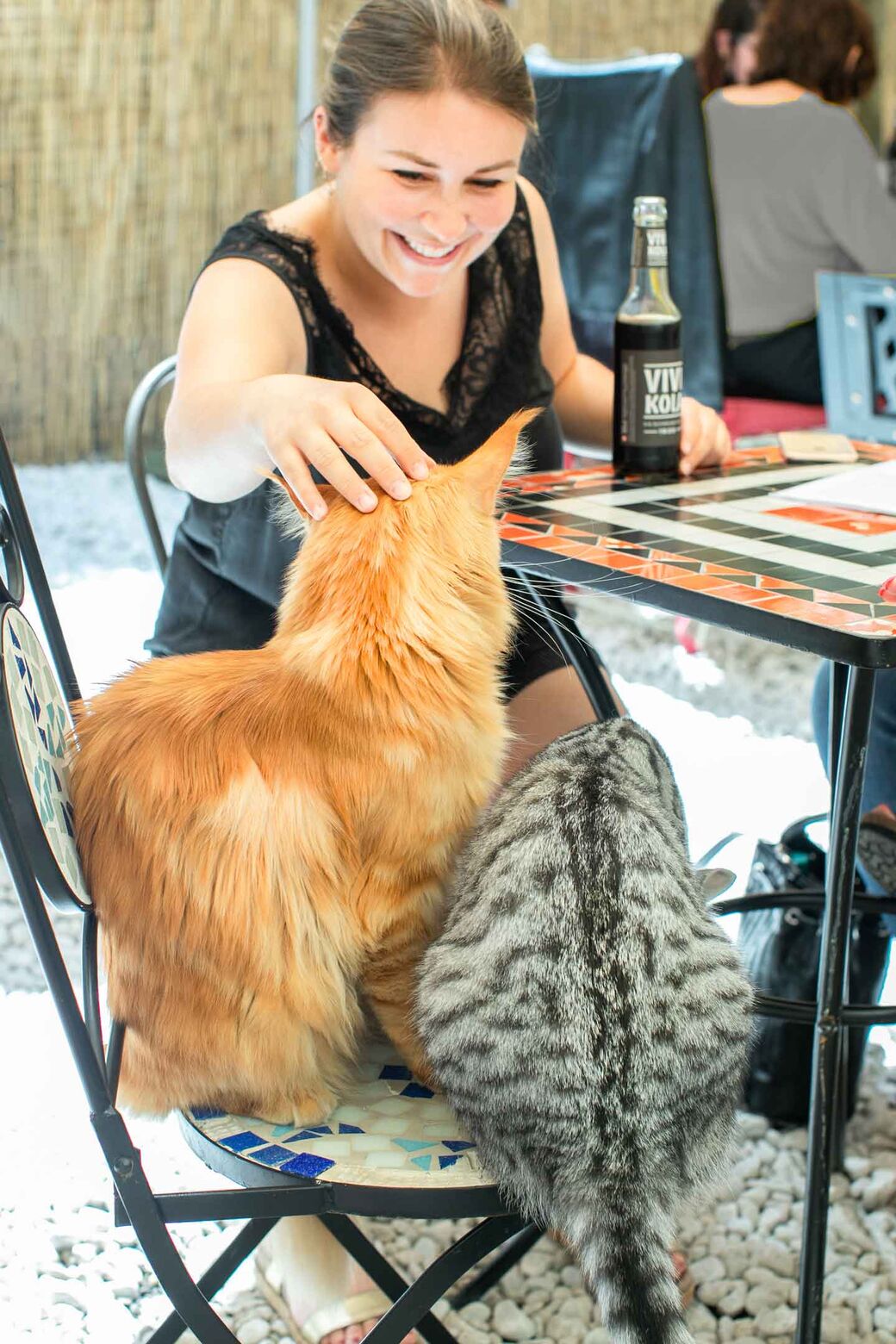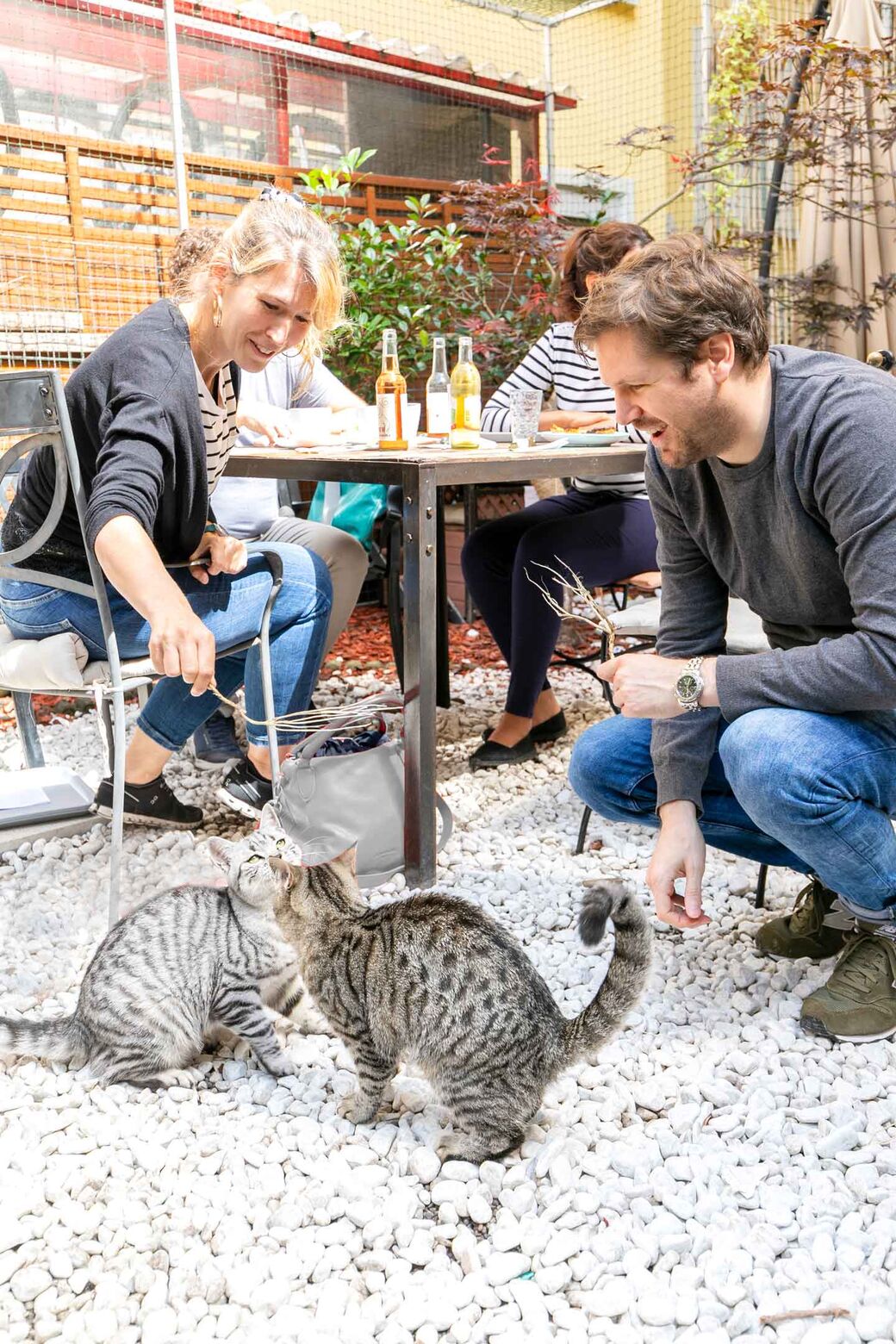 The city authorities weren't prepared for it. Simge phoned animal shelters, vets and animal trainers to gather opinions and recommendations. Which cat breeds are best suited to living in a café? What's the best gender distribution? What's the ideal number of cats so that they feel safe but still have enough? 'I spent a year working on my concept,' says Simge.
Finally, in December 2020, five male cats moved in – three brothers, Leonardo, Tiego and Juan, all Maine Coons. They were joined by the two British Shorthairs, Cesar and Pedro. The cats had three weeks to settle in, then strangers were let into Casa del Gato for the first time, initially only for take-aways due to lockdown restrictions. The cats responded with interest and curiosity.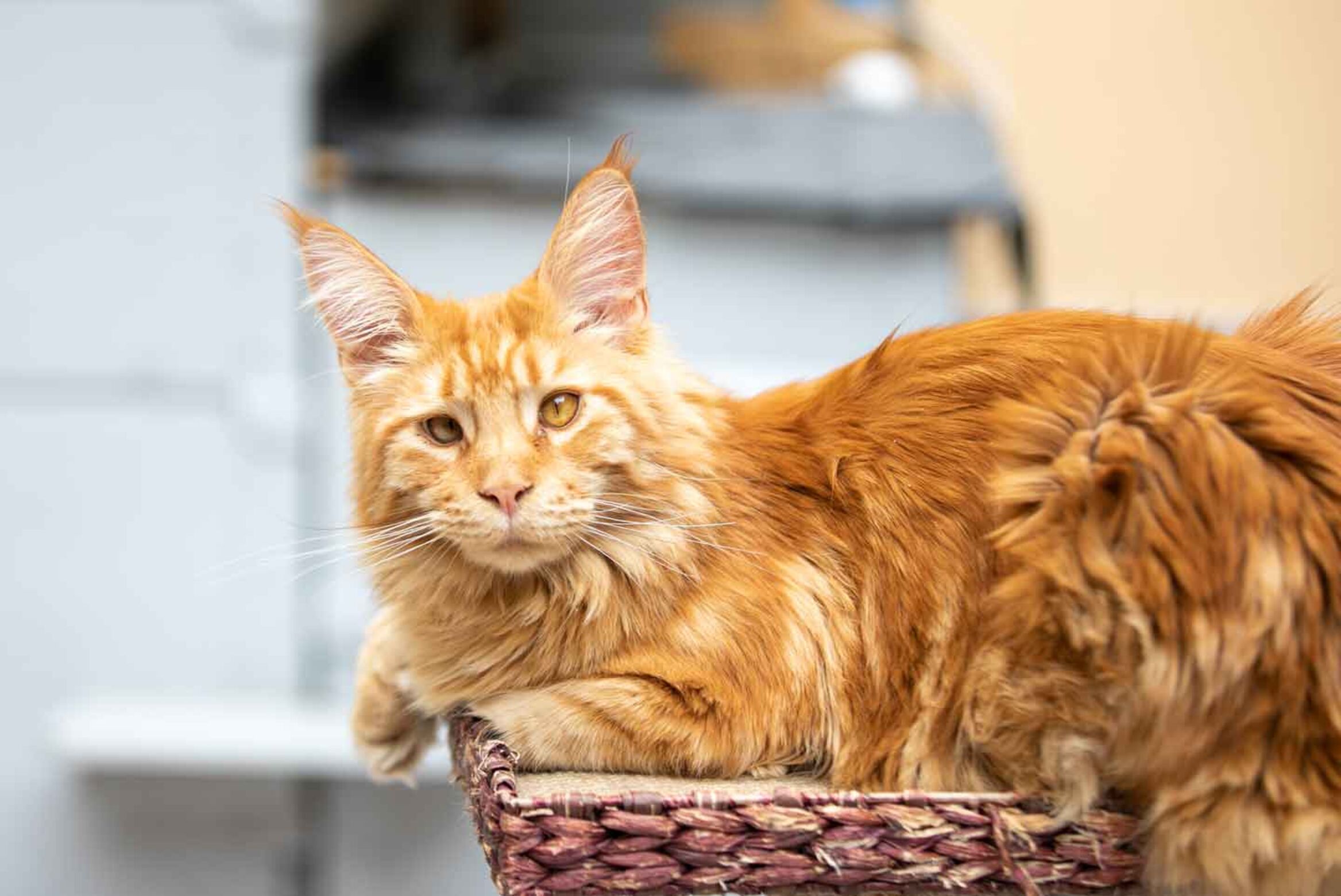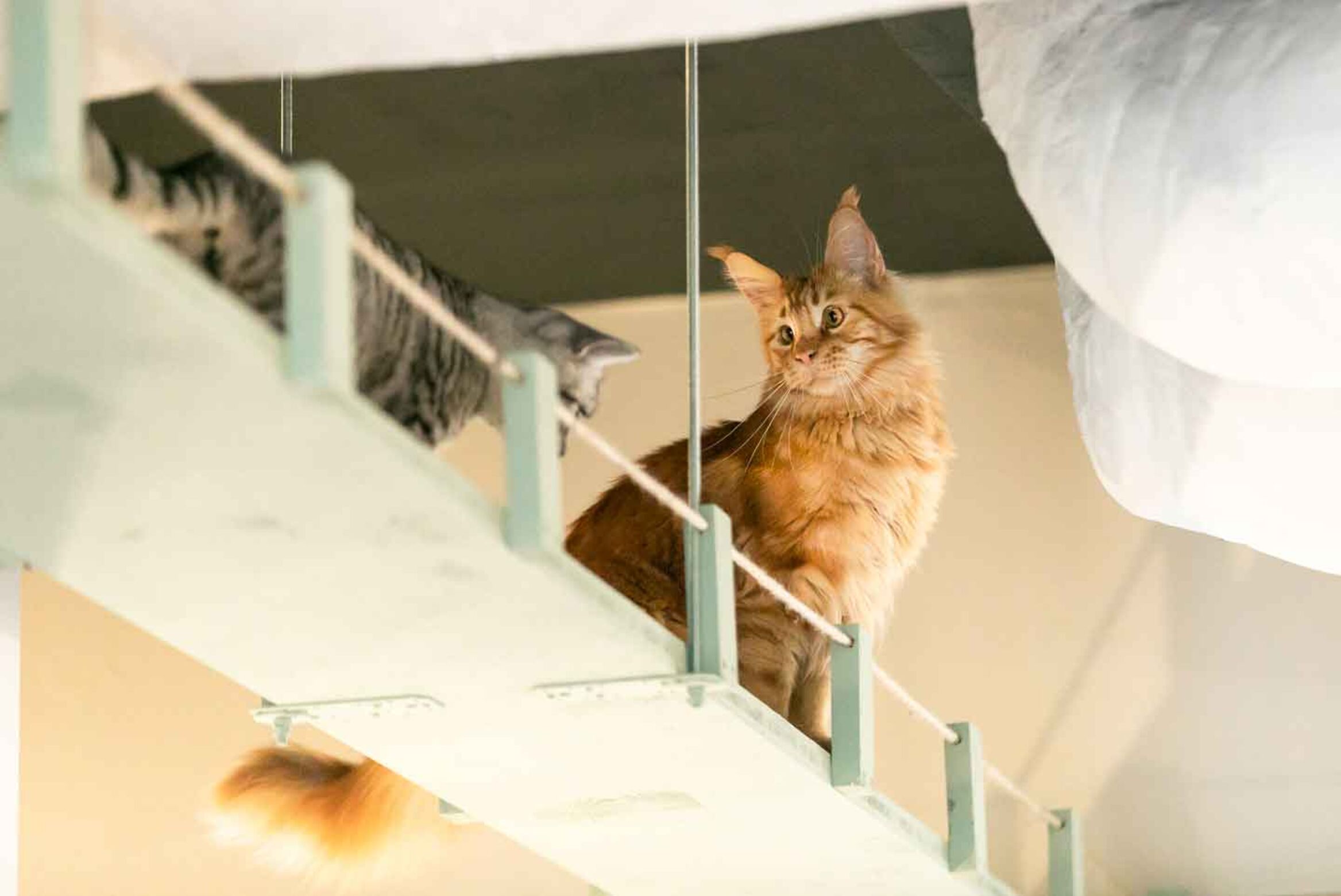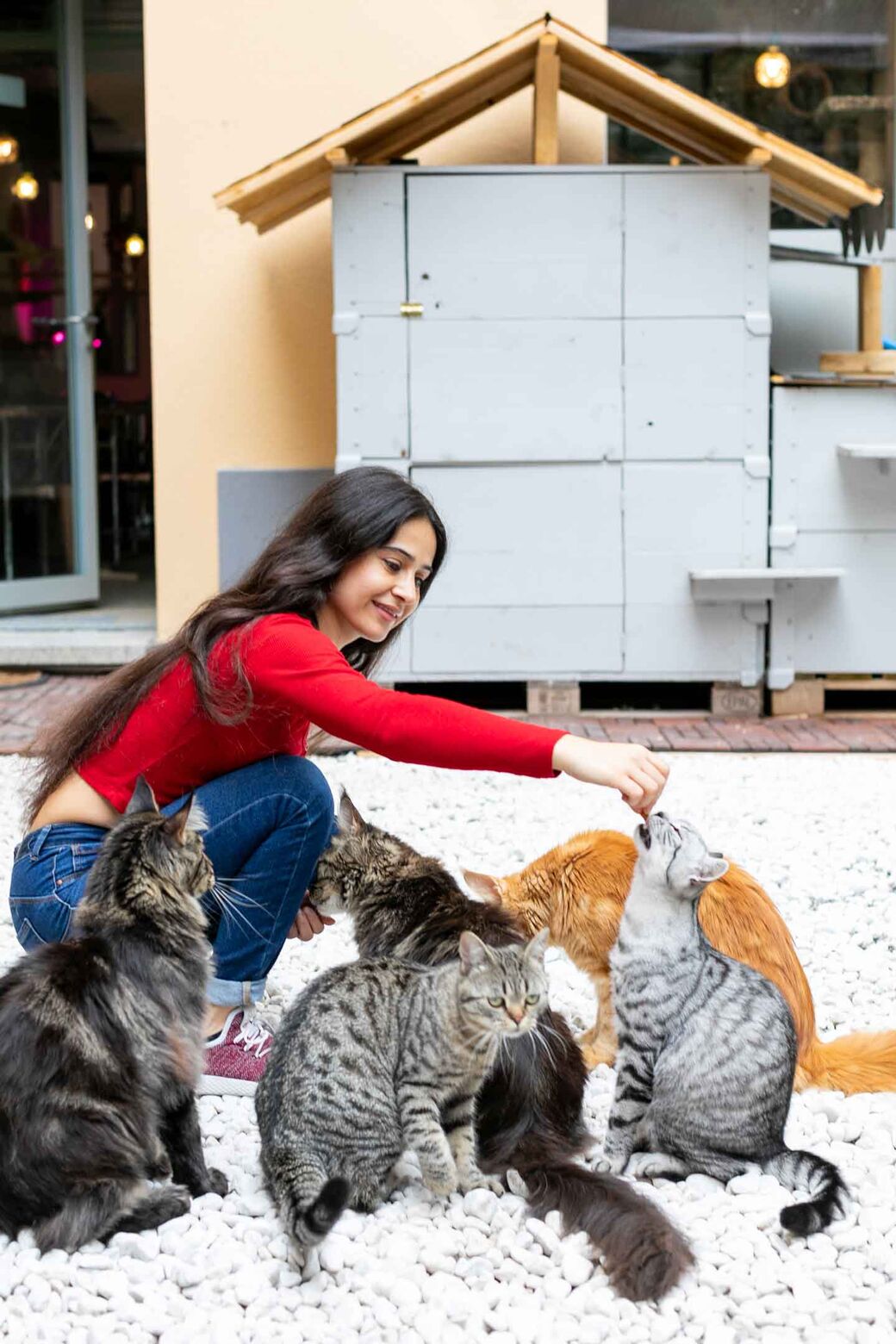 And now the kitties seem perfectly happy that customers can not only pick up take-aways but also sit in the 20 indoor and 20 outdoor seats. They appear calm and playful. They have a separate 5m2 space where they can rest away from people, but Simge says they seem to prefer relaxing around the customers. But that doesn't mean there aren't clear rules about how the cats should be treated. For example, it is taboo to wake them or stop them when they are walking away. 'Some people expect too much from a cat café,' says Simge. 'We make no promises regarding interaction with the cats, and we also don't sell time with the cats.'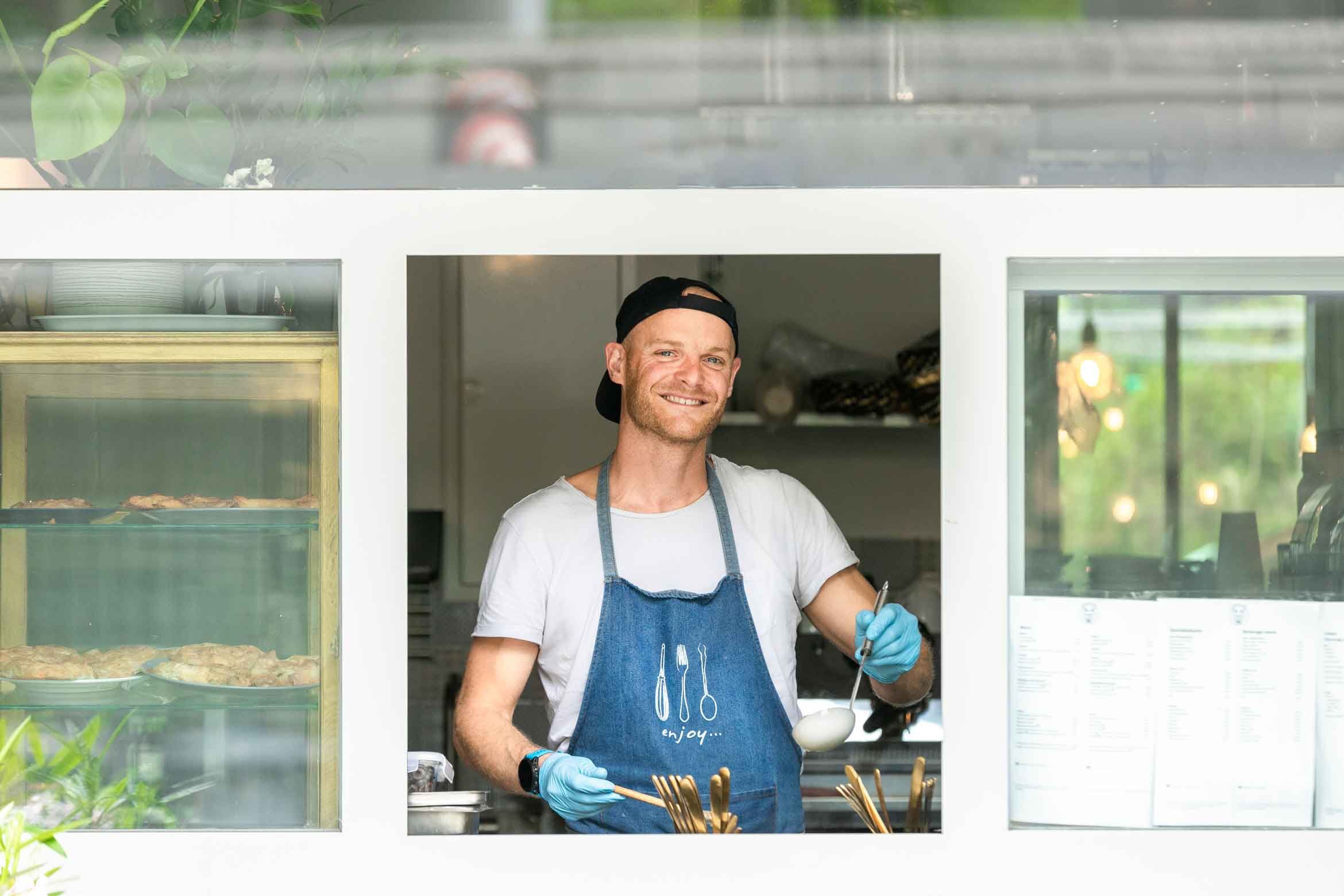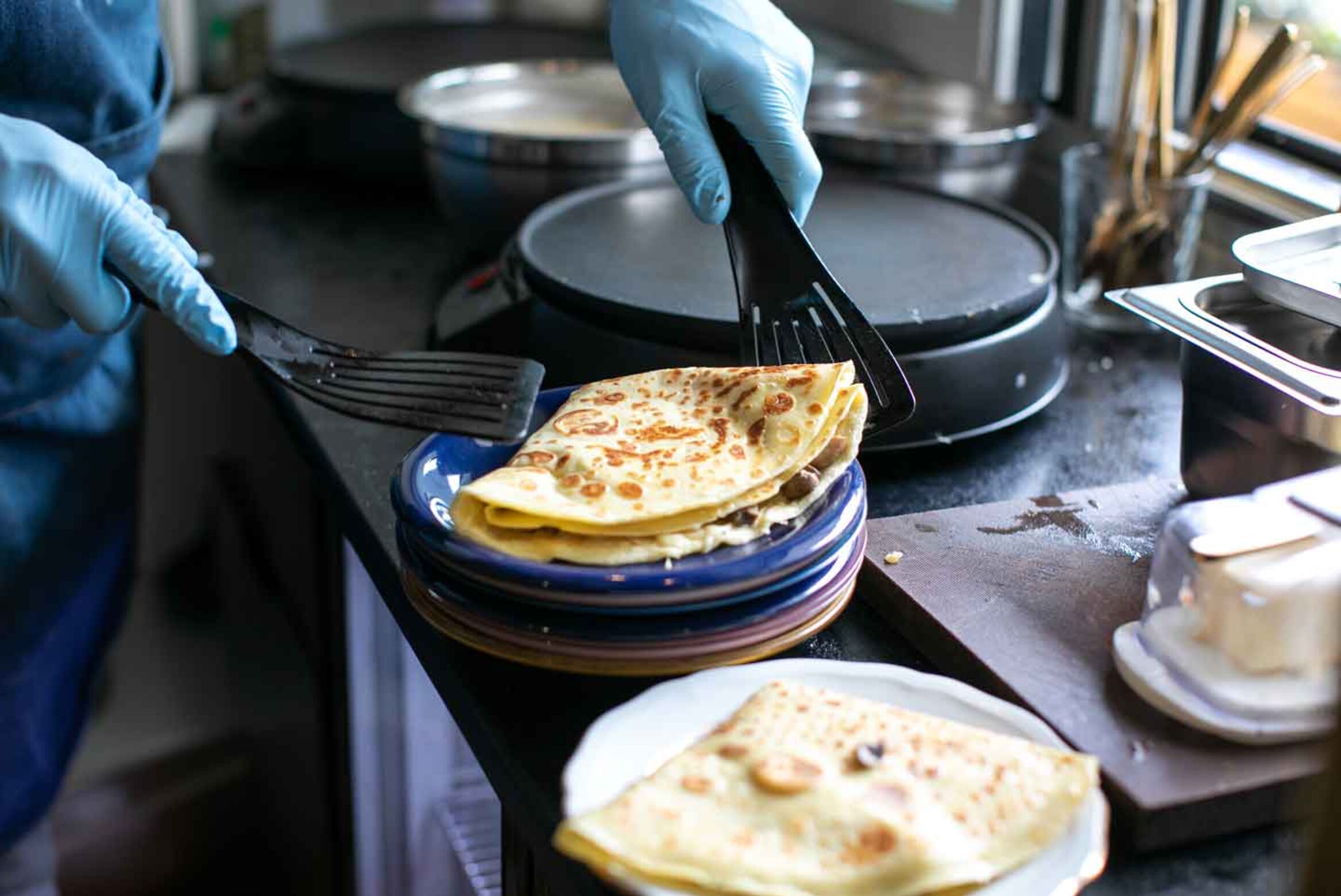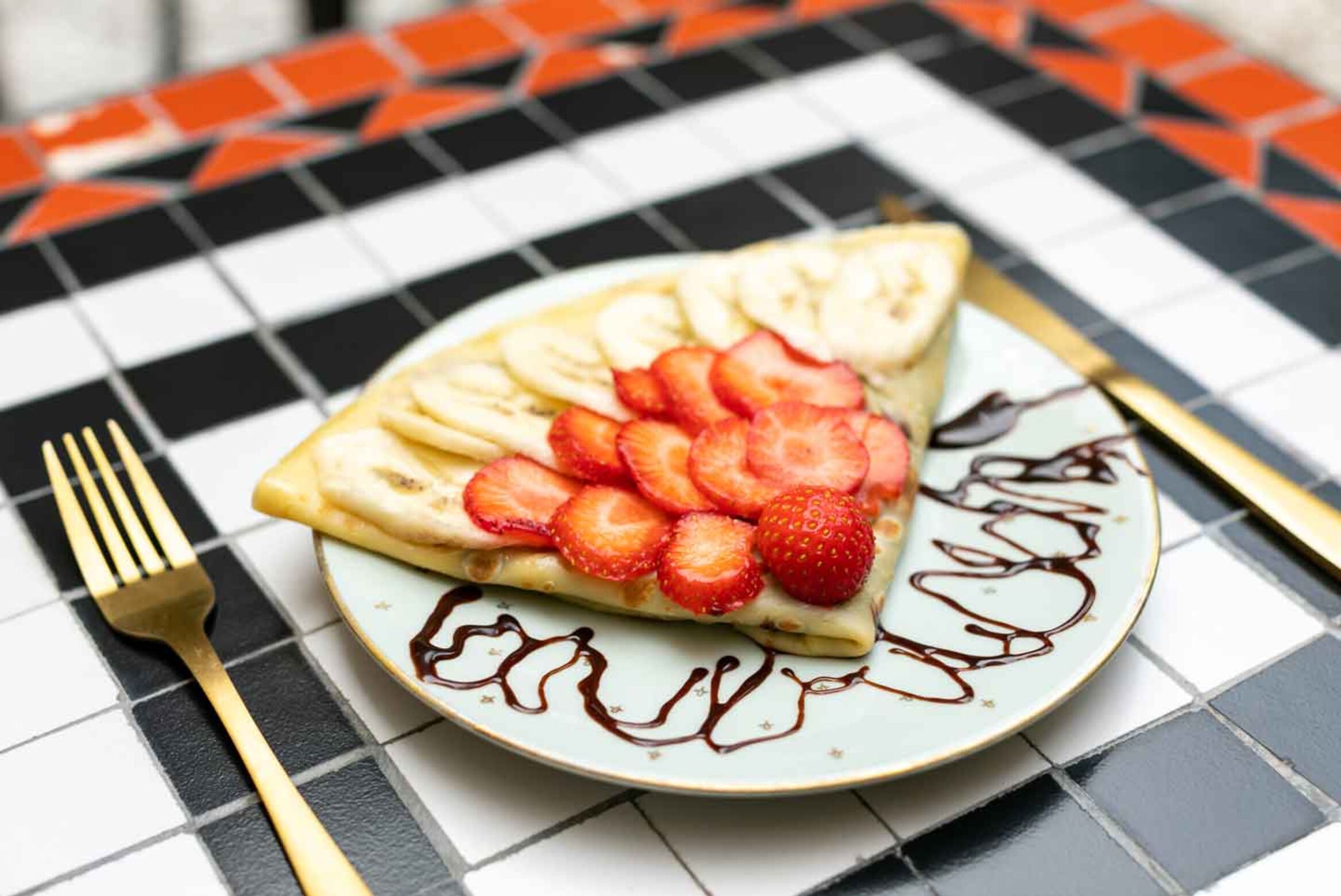 'On the contrary, our prices are the same as other cafés.' Some other cat cafés charge an entrance fee, but not Casa del Gato, partly to ensure that customers don't expect too much of the cats. They place their orders at the counter so that the floor space belongs to the cats rather than the wait staff. And there is not only a human-free cat zone, but also a cat-free human zone. The kitchen is out of bounds to the five felines.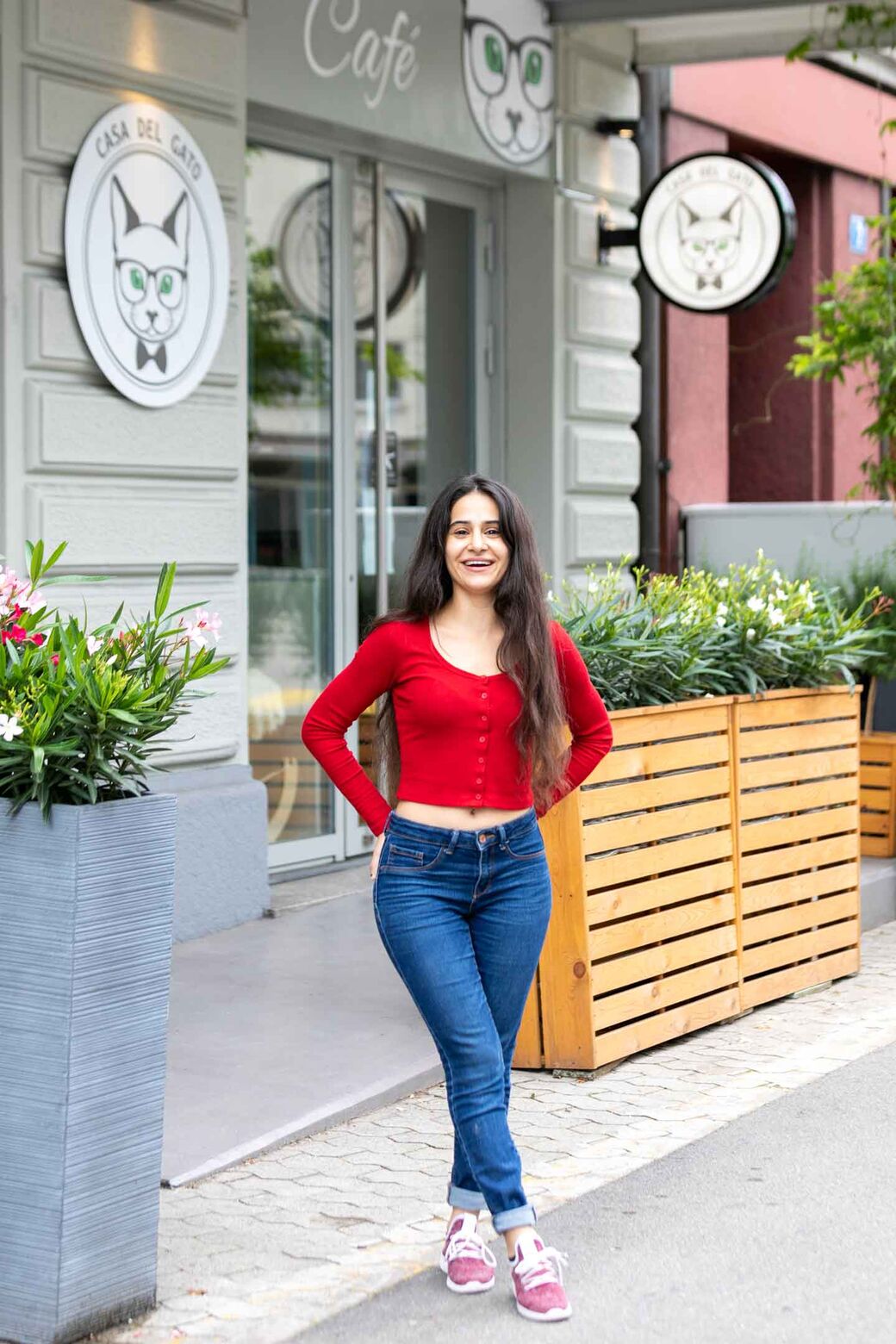 Simge Aglamaz is happy among the second-hand furniture, coffee-drinking cat lovers and five curious cats. 'I'm often asked why there's a need for a cat café,' she says. 'The truth is: these animals bring me peace. I want to pass that on.'
Address
Casa del Gato
Kehlhofstrasse 4
8003 Zurich
Website
+41 44 300 10 20
Opening hours
Wednesday to Sunday, 10 am – 8 pm
Closed Monday and Tuesday
View posts by interests, or use the proximity search and additional filters.
Try it out
.
Save posts as favourites – simply click on the heart symbol in the upper right corner of the post.