Famiglia Tremonte
In the takeaway on Schmiede Wiedikon, Daniele Tremonte and his team sell fresh lunchtime dishes – from lasagne to friselle.
The Tremonte family has been serving Italian specialities to the city of Zurich for almost 30 years. 'We want to show just how versatile Italian cuisine can be,' says Daniele Tremonte. This means that even regular customers are always discovering something new.
The Tremonte family has been running the takeaway on Schmiede Wiedikon since 2004. The small shop on the corner of Birmensdorferstrasse and Zurlindenstrasse doesn't stand out when you look at it from the outside. You wouldn't think that a queue of hungry customers forms here every weekday lunchtime, drawn in by the scent of warm piadine, homemade lasagne and succulent polpettone.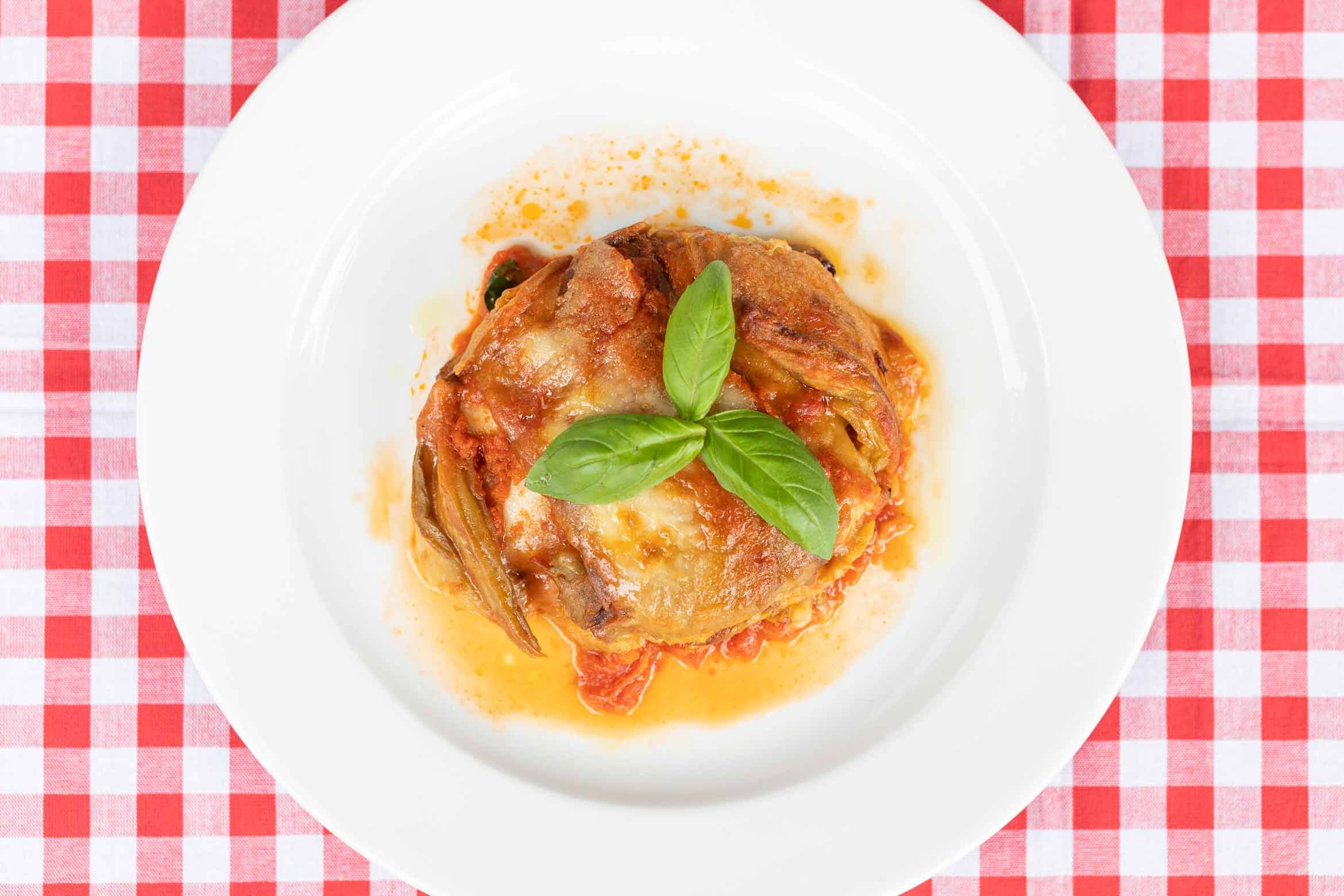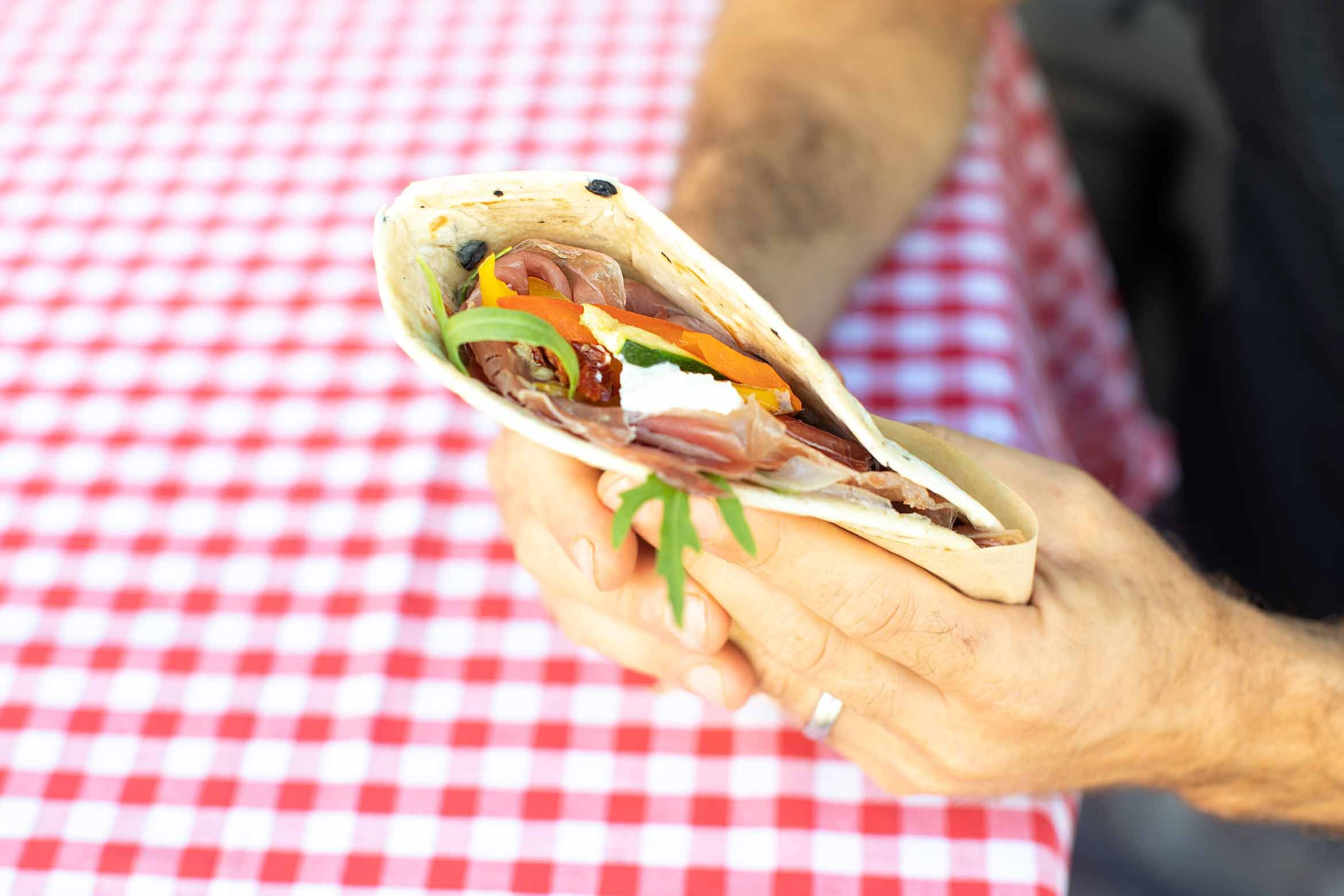 Famiglia Tremonte serves almost everything that Italian cuisine has to offer.
Family is everything at the Famiglia Tremonte Italian takeaway: it's all hands on deck in this family business with Marisa Tremonte working alongside her children Luana and Daniele. Having opened in district 3 in 2004, the Famiglia Tremonte serves a whole range of Italian lunchtime specialities. In the evening, the family runs its own catering business and daughter Luana organises pasta workshops and team events. During the day, son Daniele is out and about on his electric bike selling panini all over the city.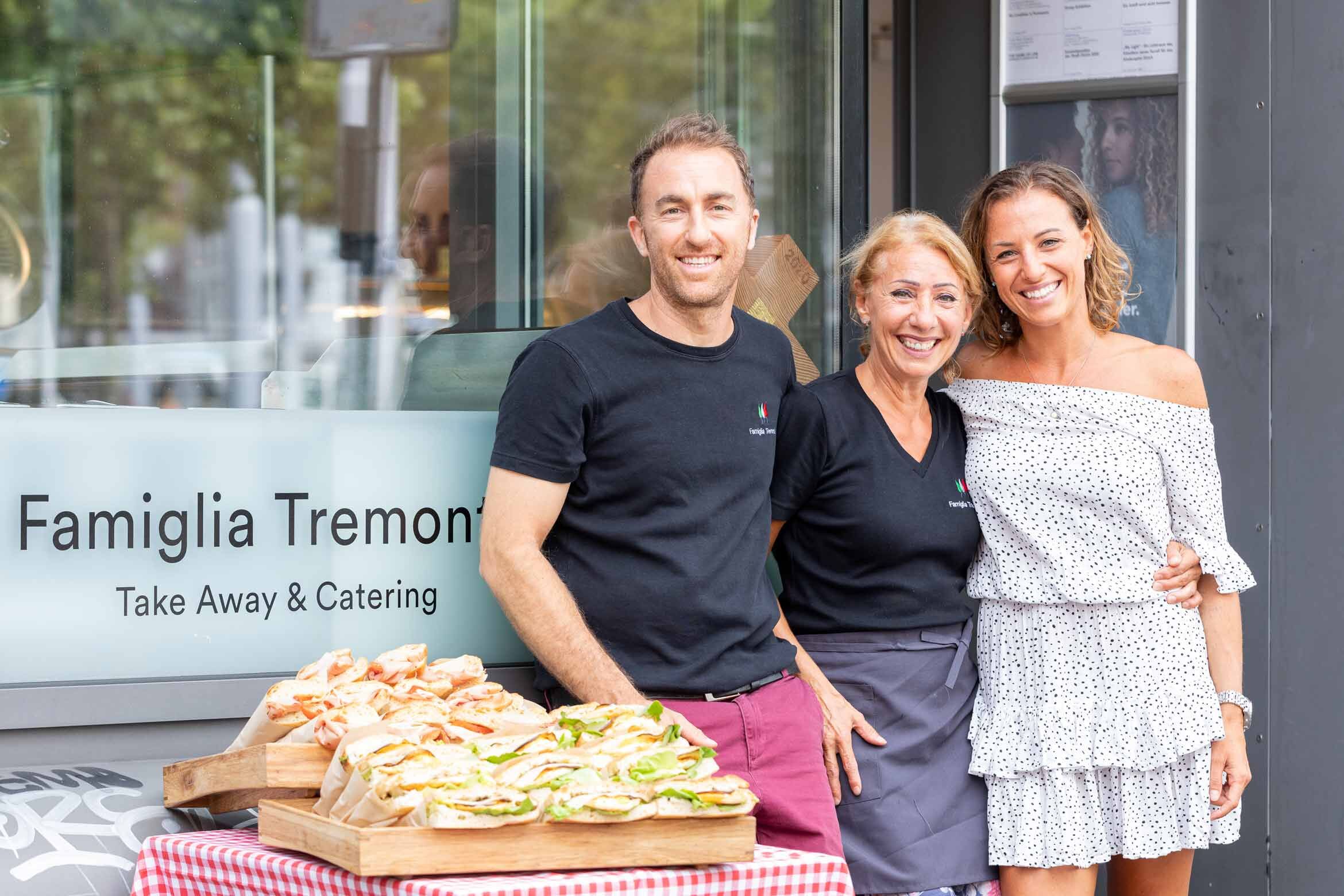 'It all started in 1992 when my mother opened a small grocery.'
Daniele Tremonte
'It all started in 1992 when my mother opened a small grocery store on Erlachstrasse,' explains Daniele. After a while, she started cooking over lunchtime together with Daniele's great aunt in a small domestic kitchen. 'They are both great examples of strong women,' explains Daniele proudly.
Back then, Marisa used to get up at 5 am every day to go shopping at the market and transport all the food to the store. After this, she went back home to make breakfast, wake the kids and take them to school. 'She then went straight back to the store where she cooked and sold her produce until the evening,' recalls Daniele.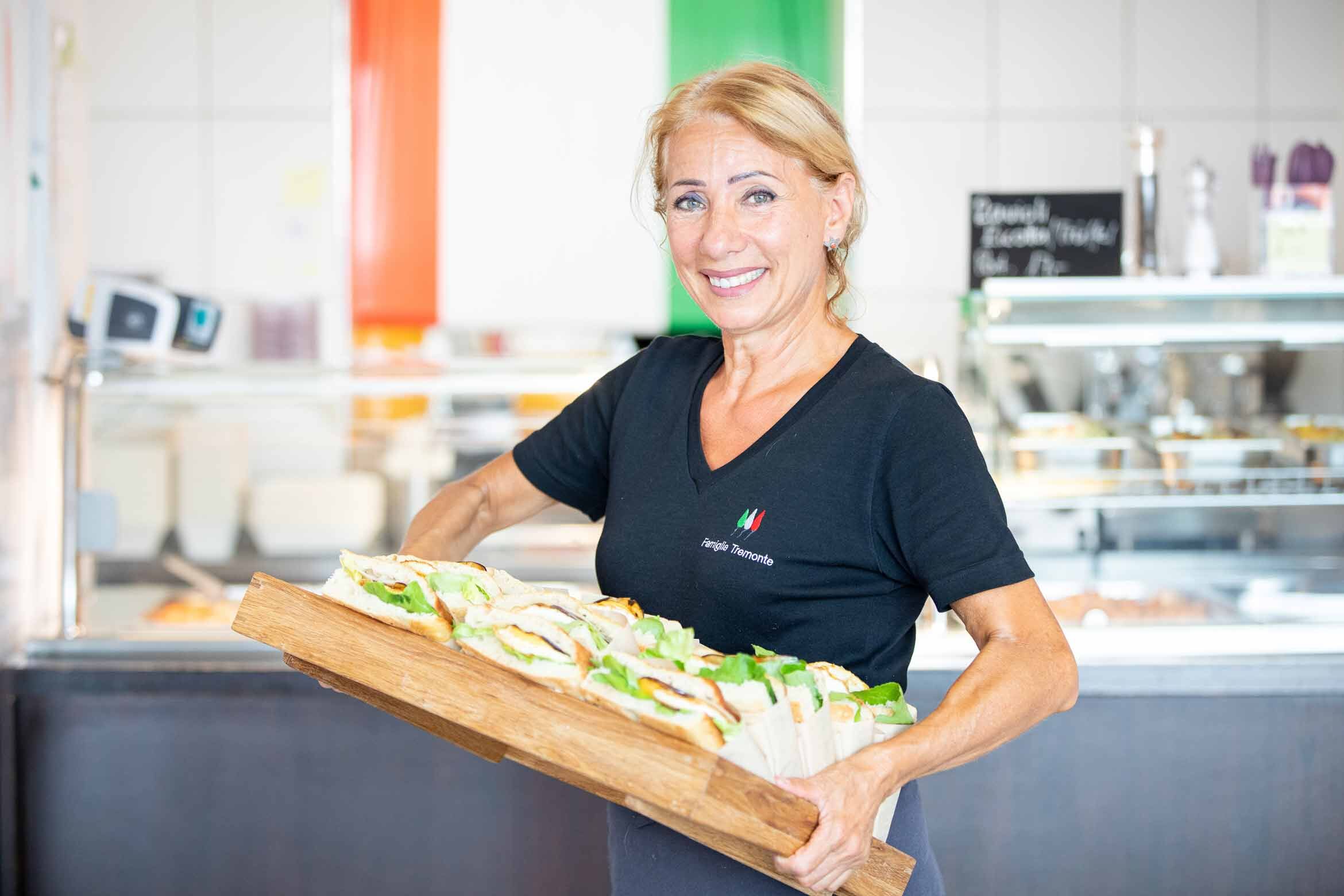 His mother and great aunt made a success of the business with their hard work. People loved the food and the two women were soon receiving countless catering requests. The grocery store was eventually closed so that the family could focus on cooking. In 2004, the business moved to Schmiede Wiedikon.
Famiglia Tremonte serves almost everything that Italian cuisine has to offer. The fresh piadine are one of the bestsellers. But there's also homemade pasta, fresh lasagne, polpettone – Italian meat loaf – gnocchi and polenta to choose from. 'We want to show just how diverse Italian cuisine can be,' says Daniele. This is why new dishes are always appearing on the menu.
The family tries to cook seasonally. The quality of the ingredients used is extremely important. 'We aren't fans of mass-produced food,' explains Daniele. 'That's why we try to only work with smaller businesses.' For example, the refrigerated shelves only stock lemonades and soft drinks from relatively unknown brands. And in the storeroom, there are stacks of boxes of pasta from selected, preferably Italian, companies. 'Our olive oil, for example, comes from two carefully chosen one-man businesses.' One of them is based in Cassano all'Ionio – the Calabrian village where Marisa was born. The other olive oil producer comes from Sicily. Daniele is planning to go and help with the next harvest.
Most of the team at Famiglia Tremonte has Italian roots.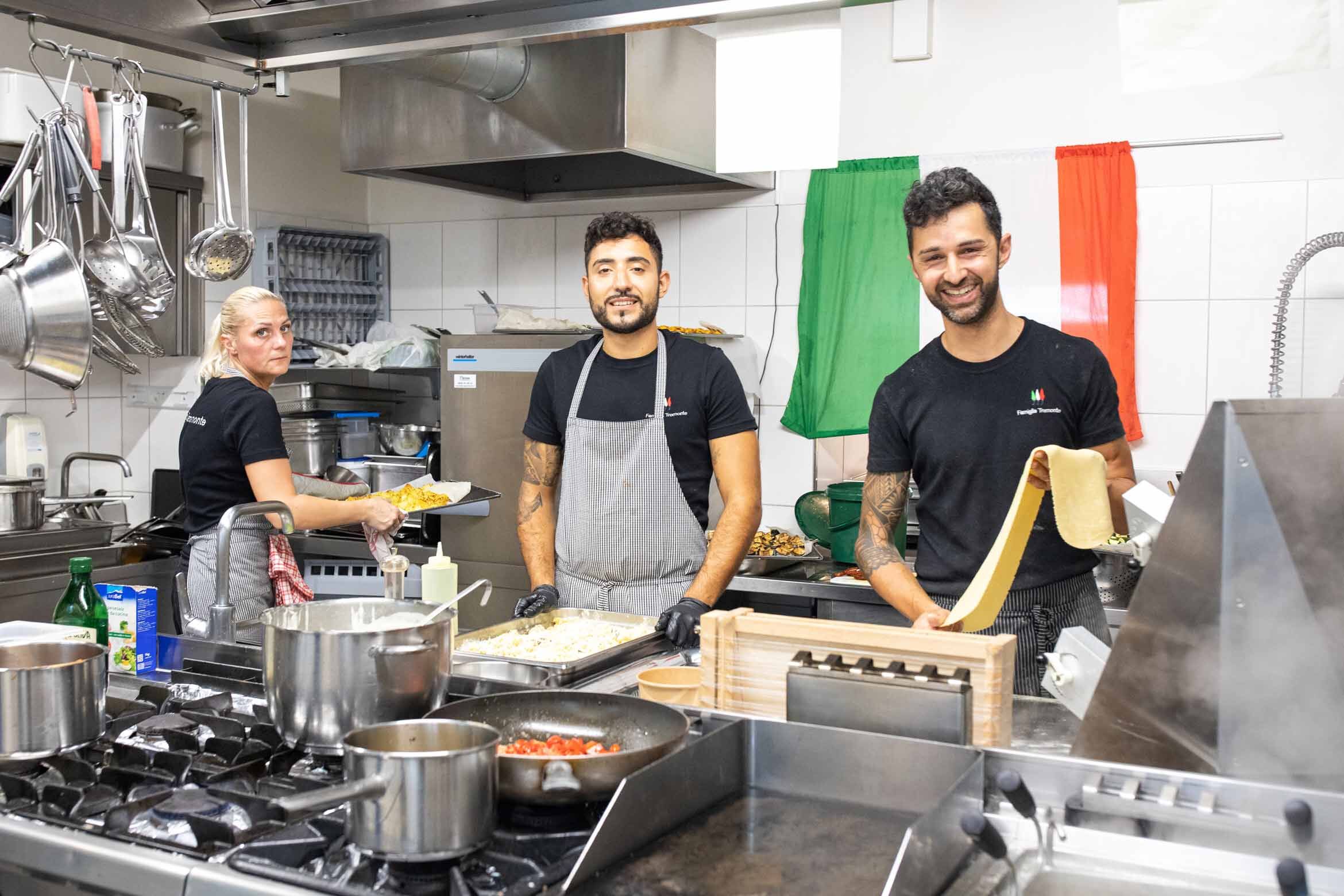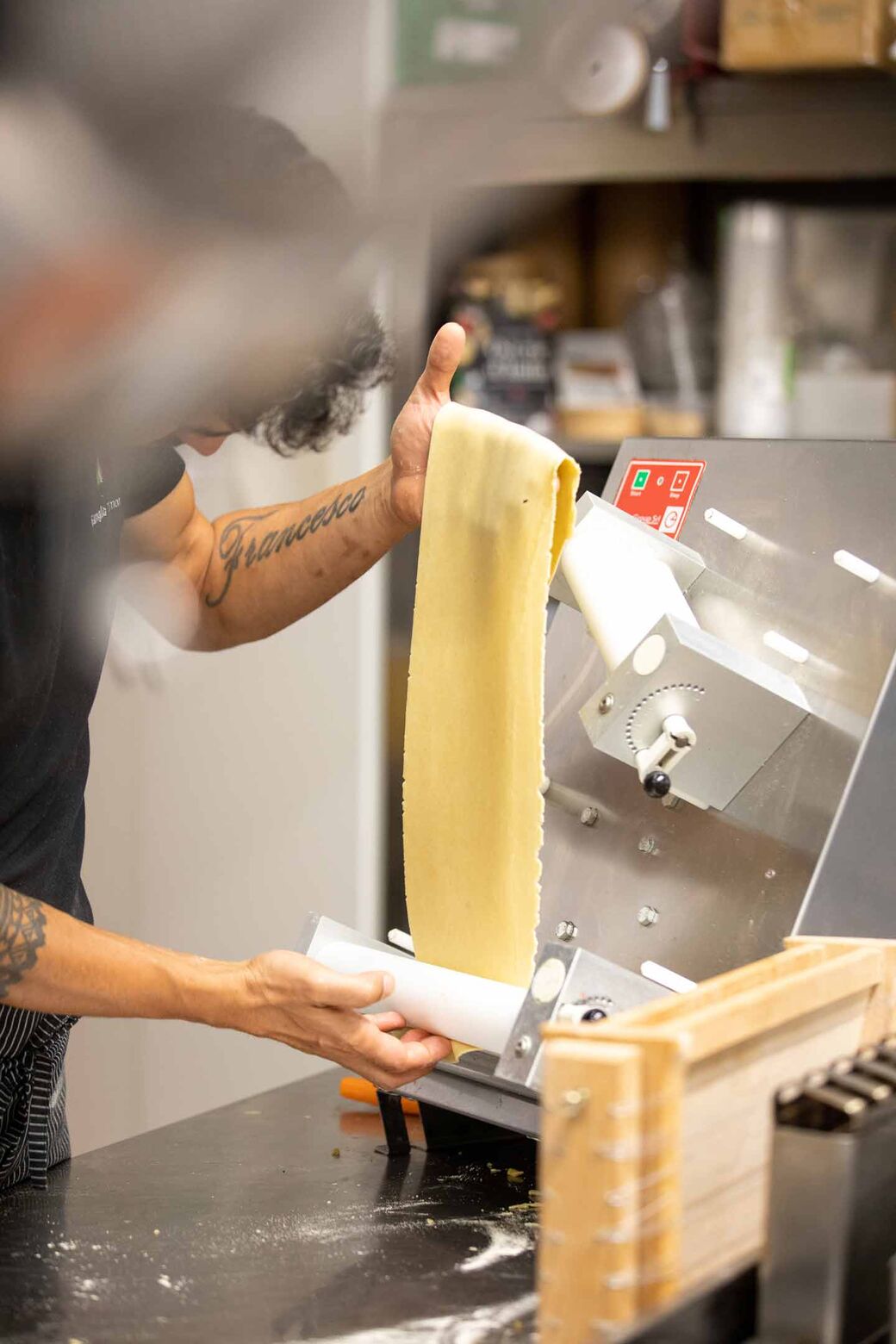 Direct contact with producers and suppliers is crucial to the business, explains Daniele. He is currently negotiating with a small mill in Italy that exclusively uses grain that has not been genetically modified. The Tremonte family wants to use this flour to make their piadine and pasta. This is admittedly more expensive than conventional flour, but Daniele and his family make enough sales to not have to pass this cost on to their customers. 'Our aim is for everyone to be able to shop and eat at our takeaway – whether you are a lawyer or a student,' says Daniele. Sustainability is also very important to the Tremontes. This means they only use biodegradable cutlery and packaging. Any leftover food is posted on the food-sharing platform Too Good To Go.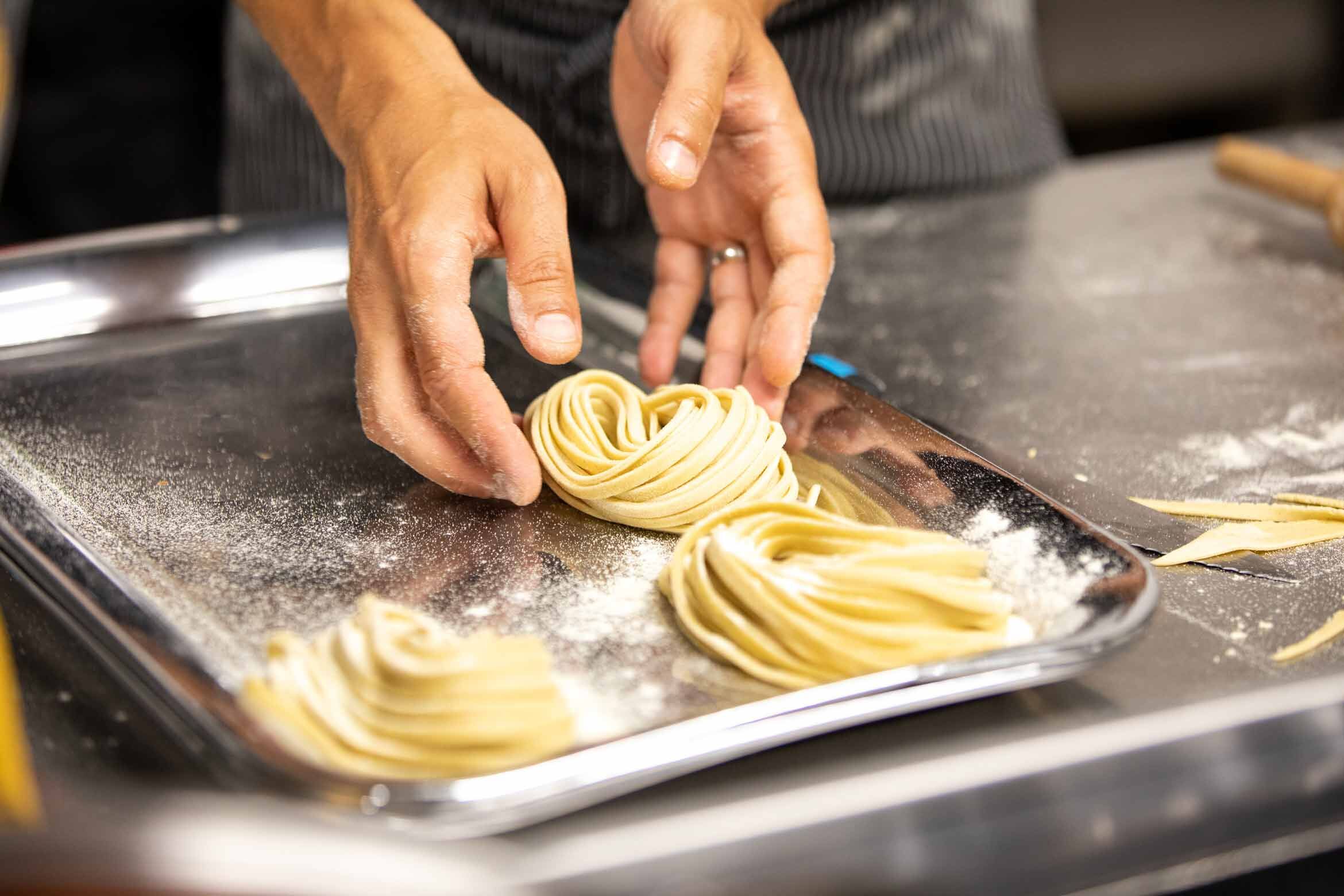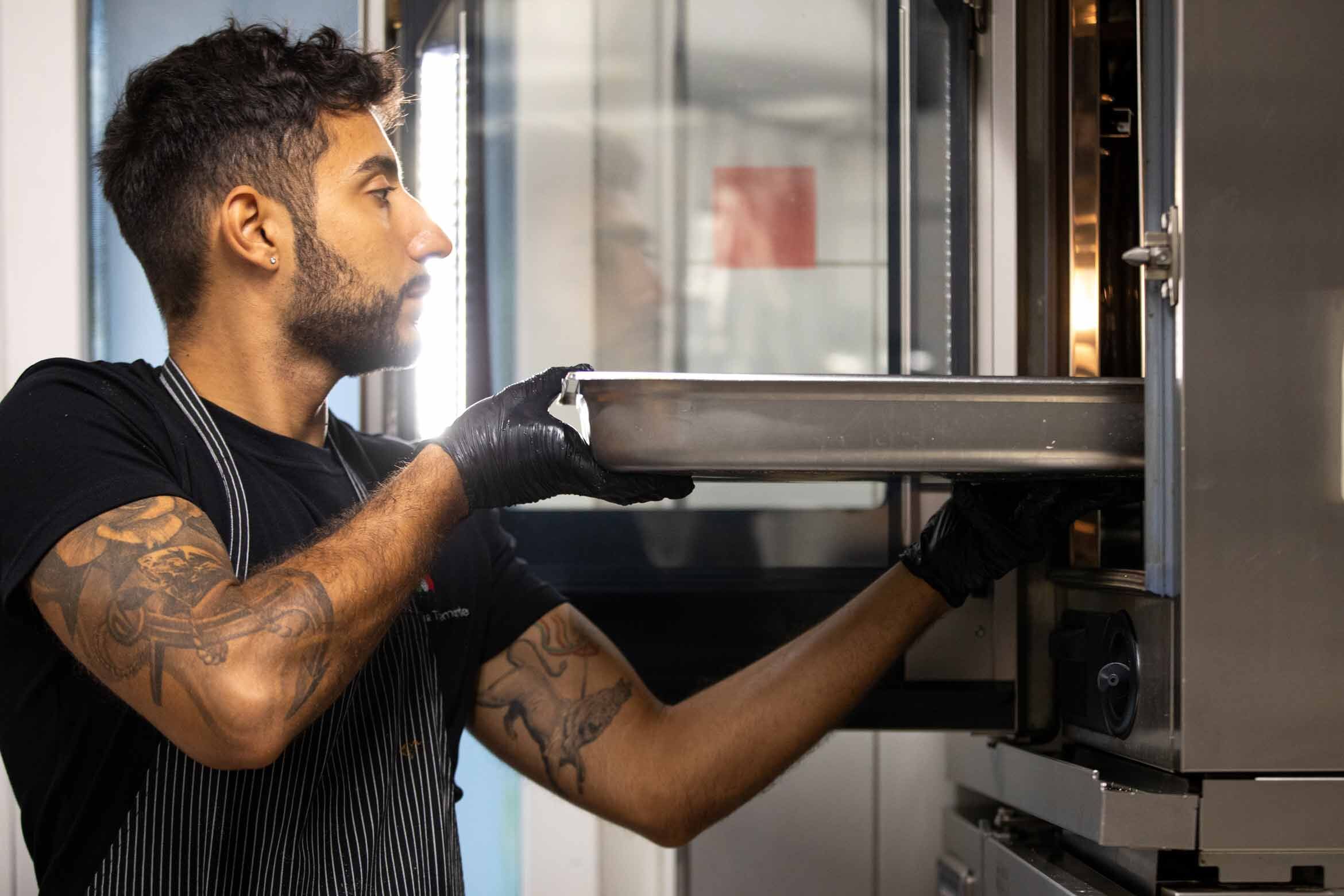 Everyone should be able to eat here.
Most of the team at Famiglia Tremonte has Italian roots. Daniele believes this is a great advantage for the business. This is because the chefs come from different regions and know how to make a variety of authentic dishes. For example, the takeaway's menu features friselle – a speciality bread from southern Italy.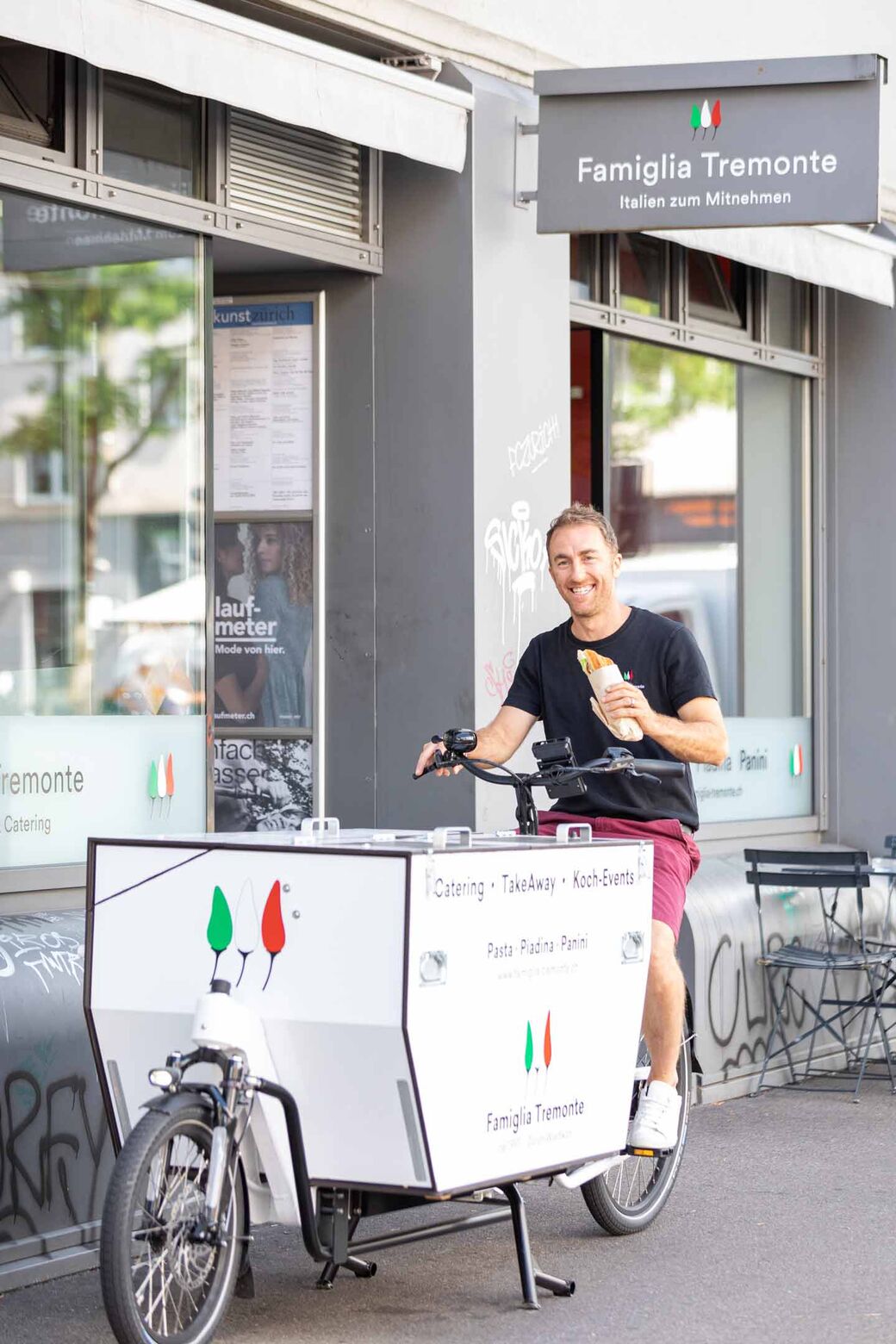 Daniele believes that customers can sense how much passion the family and team put into their dishes. 'Because they are handmade, our gnocchi and piadine may not always be perfectly uniform or look particularly pretty,' says Daniele. 'But they always taste good.'
Address
Famiglia Tremonte
Birmensdorferstrasse 129
8003 Zurich
Website
+41 44 461 30 90
Opening hours
Monday to Friday, 11 am – 2 pm
View posts by interests, or use the proximity search and additional filters.
Try it out
.
Save posts as favourites – simply click on the heart symbol in the upper right corner of the post.