Genovas
Traditional family recipes are served up in the bistro – and Italian goodies are for sale in jars. Anastasia Genova's restaurant brings a piece of Italy to Idaplatz.
Anastasia Genova's father always said he would open his own place on Idaplatz. And in 2014 he kept his word. Whenever the family made a trip back home to the Molise region, they always returned loaded down with Italian treats. Now they are on sale at Genovas, where Anastasia Genova works alongside her three siblings. The pelati – peeled tomatoes – that they sell here are so sweet that she often eats them straight from the jar.
Halfway down the boot of Italy, on the shores of the Adriatic, lies the region of Molise. Someone once sprayed a wall with the words Il Molise non esiste – Molise doesn't exist. This is an inside joke for Italians, just like Germans joke that Bielefeld doesn't exist.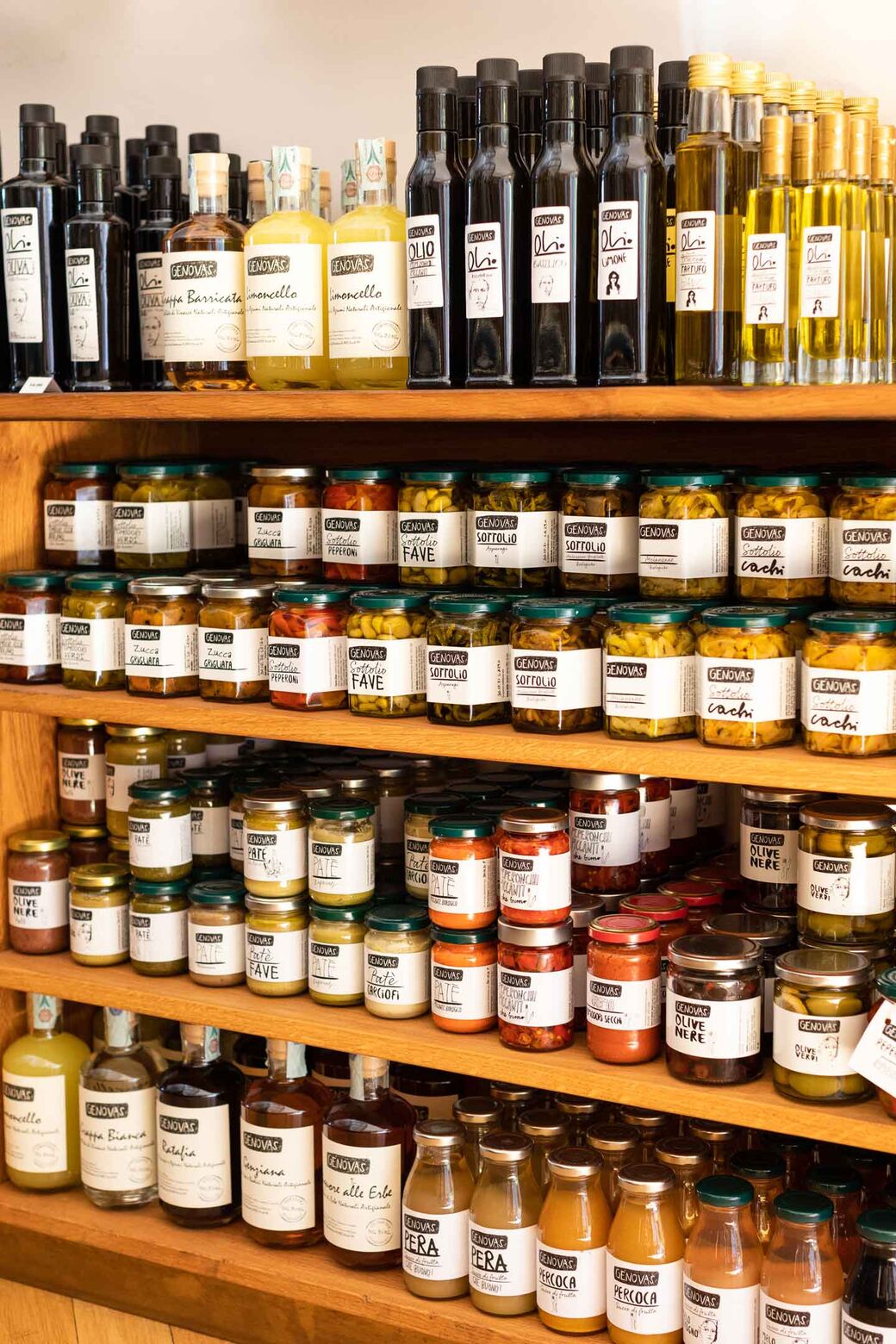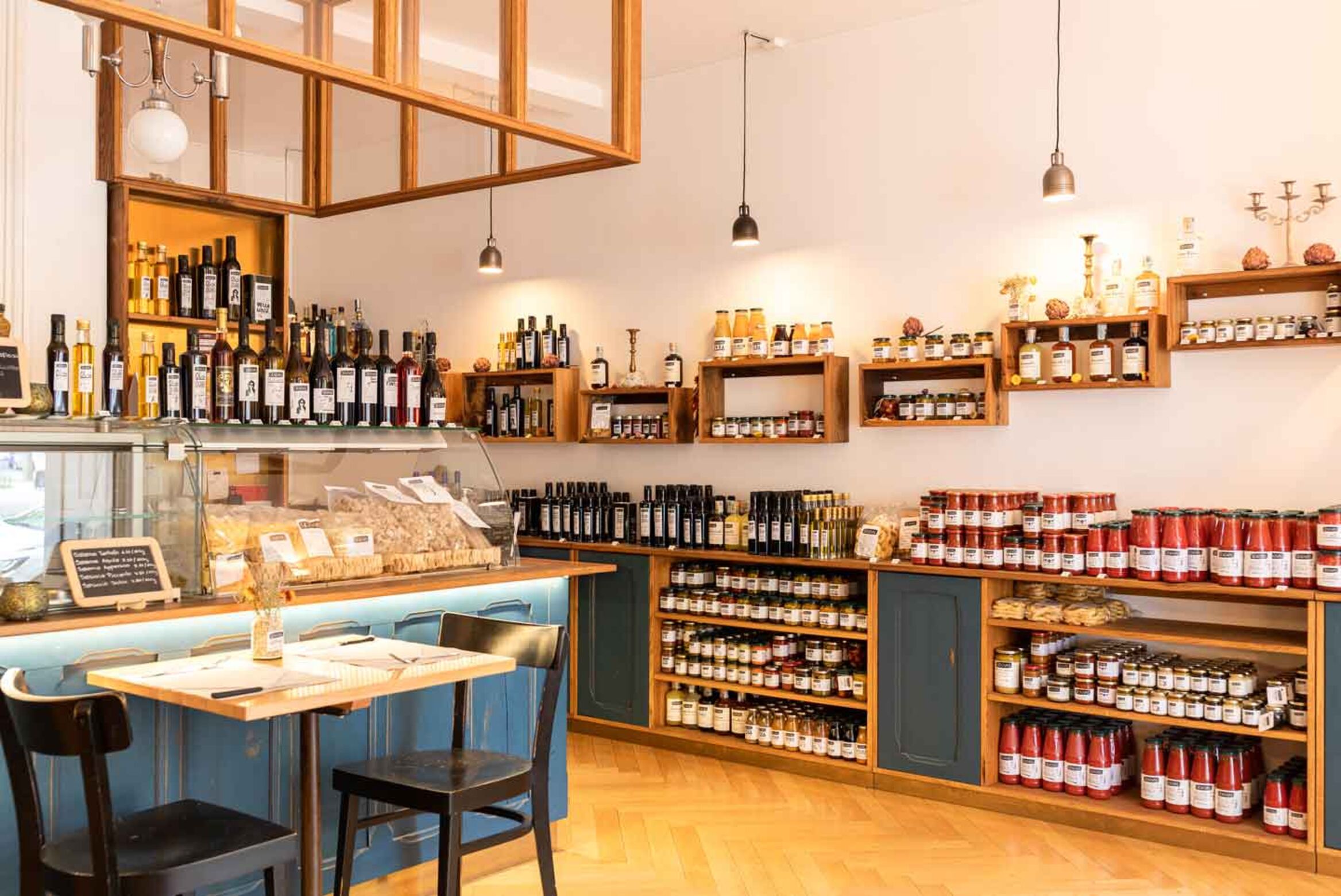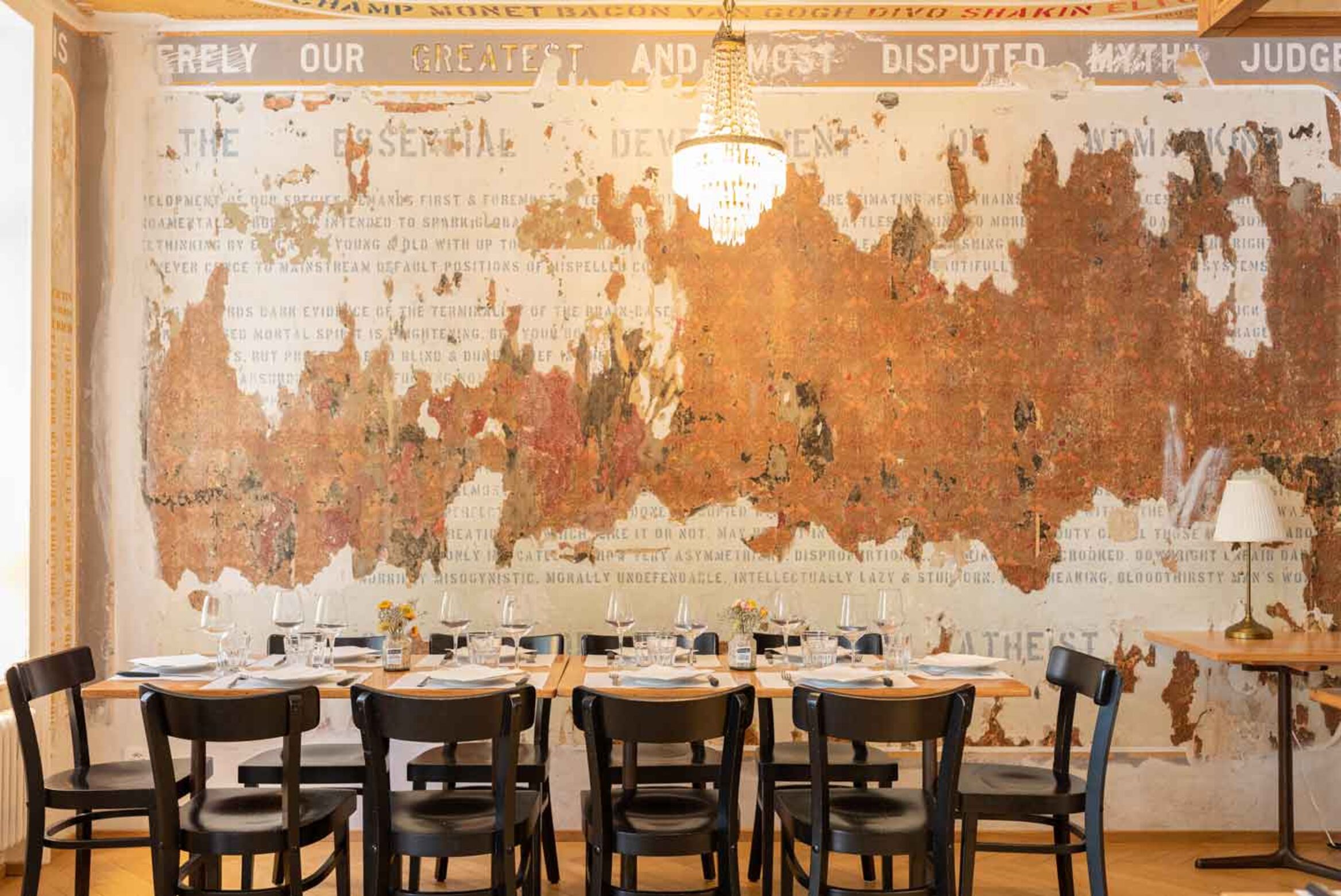 But Anastasia Genova knows that Molise most certainly does exist. It's in district 3. It's there in the shape of red wine, olive oil and truffles. And in the shape of a bistro in the middle of Idaplatz that bears Anastasia's last name. Swiss people tend to get the emphasis wrong, saying Genova rather than Genova, but Anastasia isn't too concerned. More importantly, this is where her father's dream came to fruition in 2014.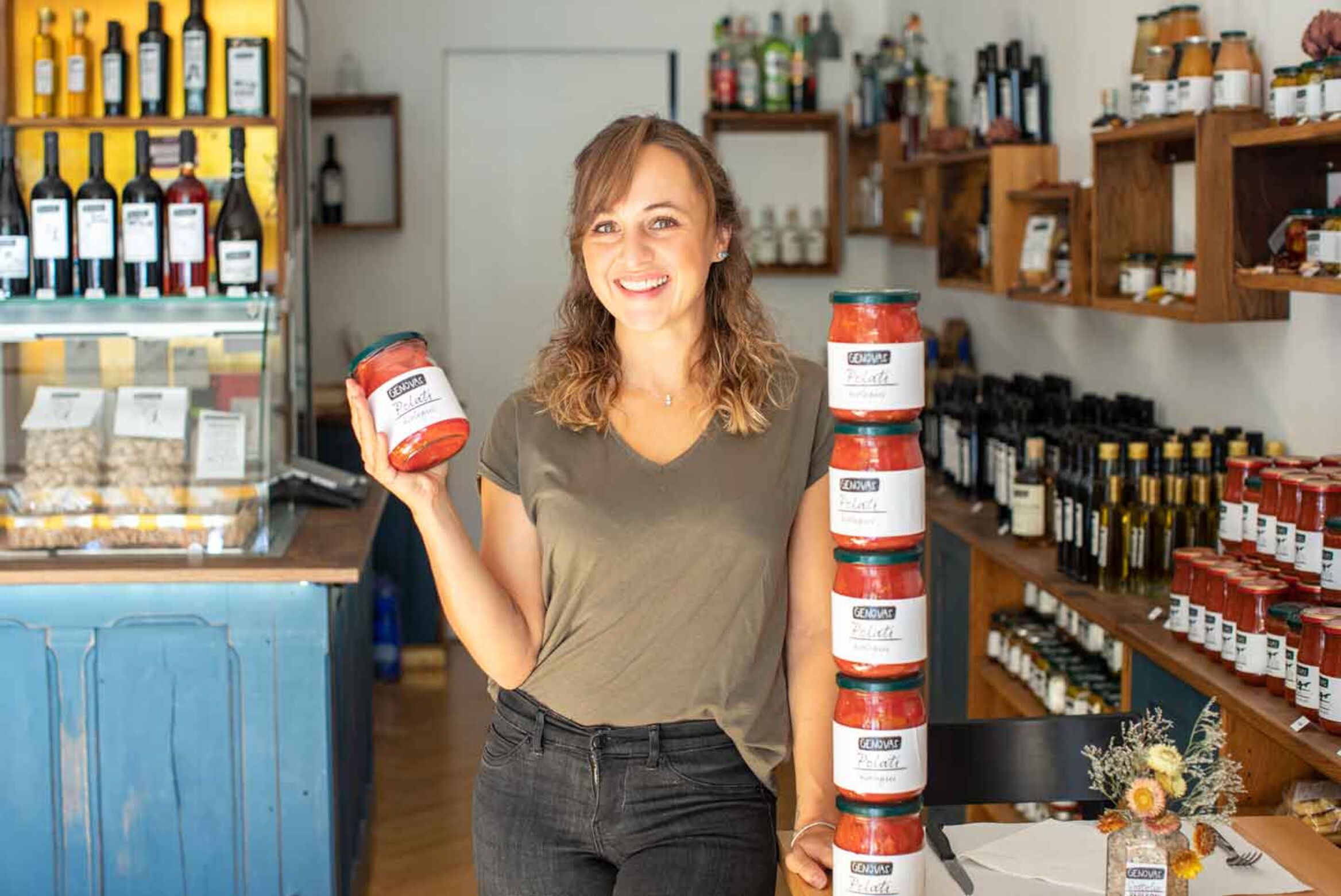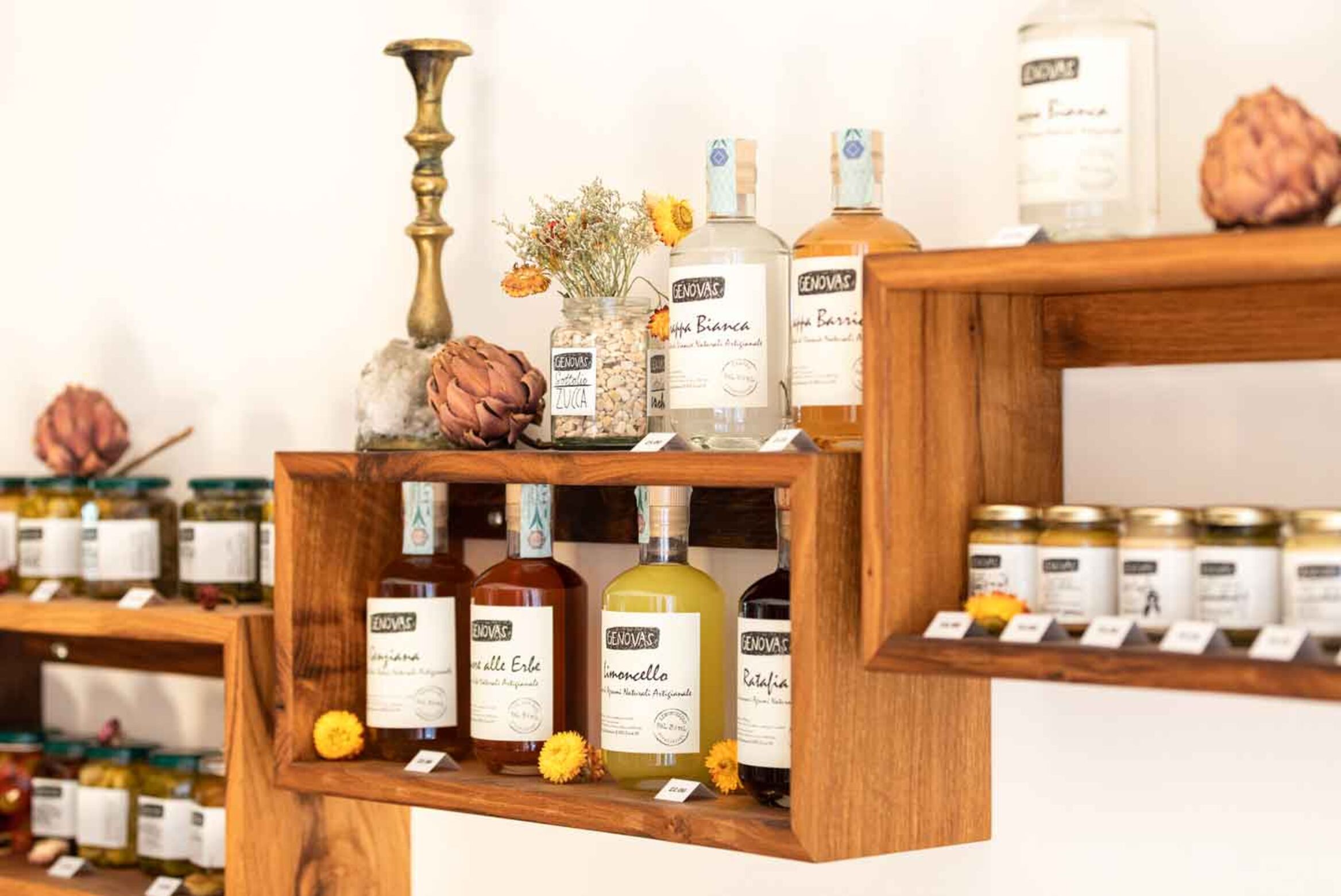 Anastasia tells us: 'There used to be a little health food store here. I remember there was a porcelain tortoise in the corner over there.' Anastasia grew up just a few doors down, and her father always said: 'I'm going to open a shop there, we'll start our own business.'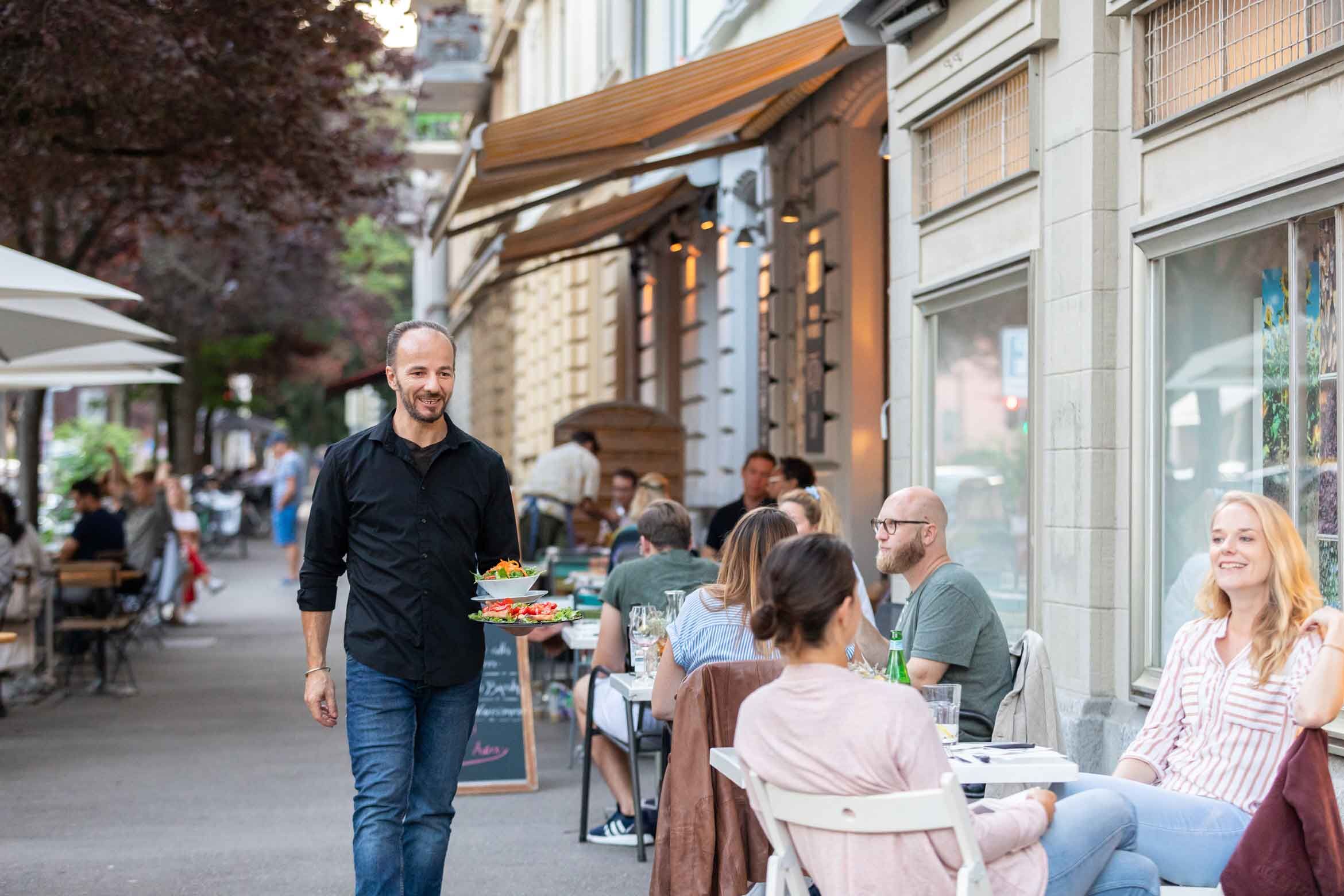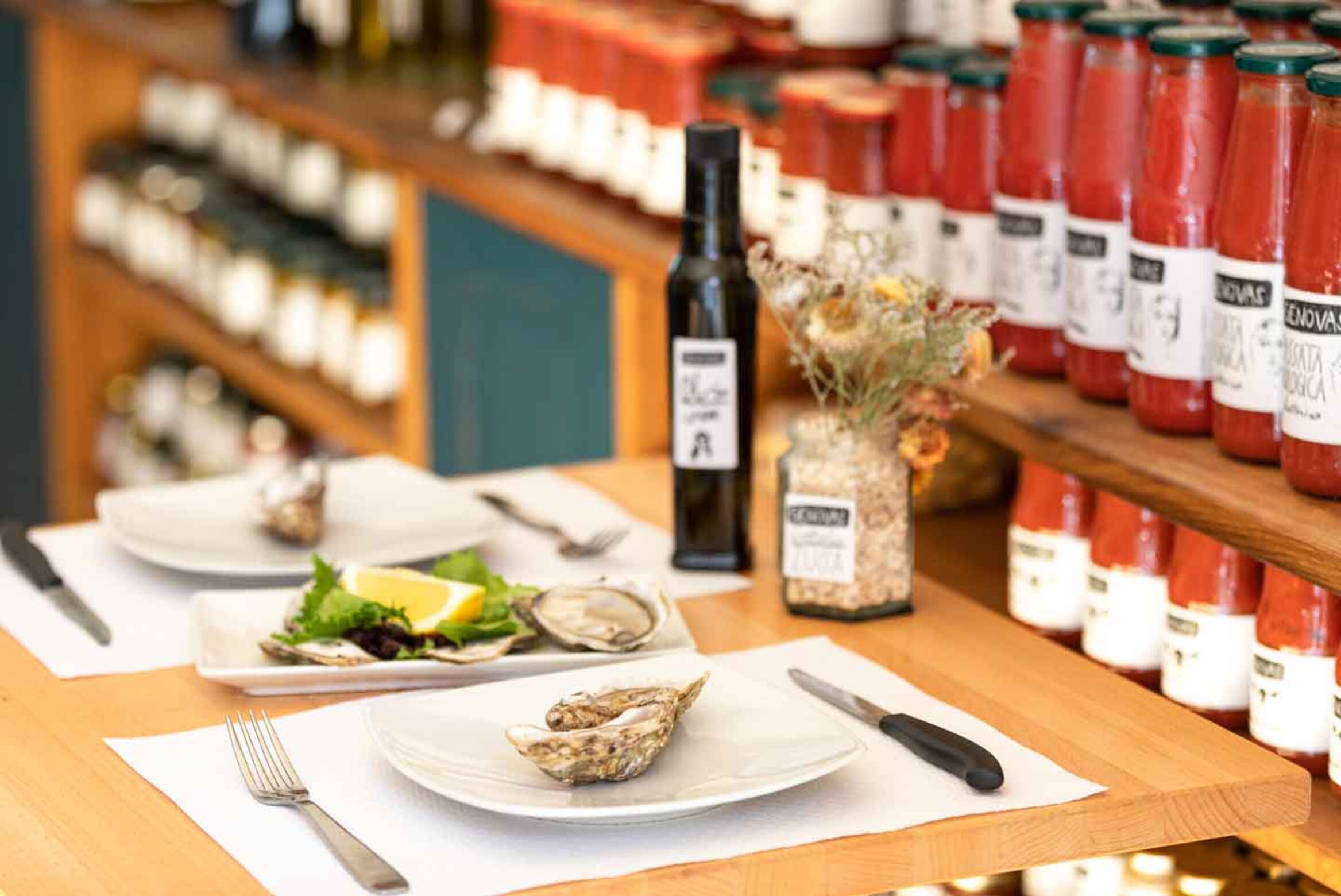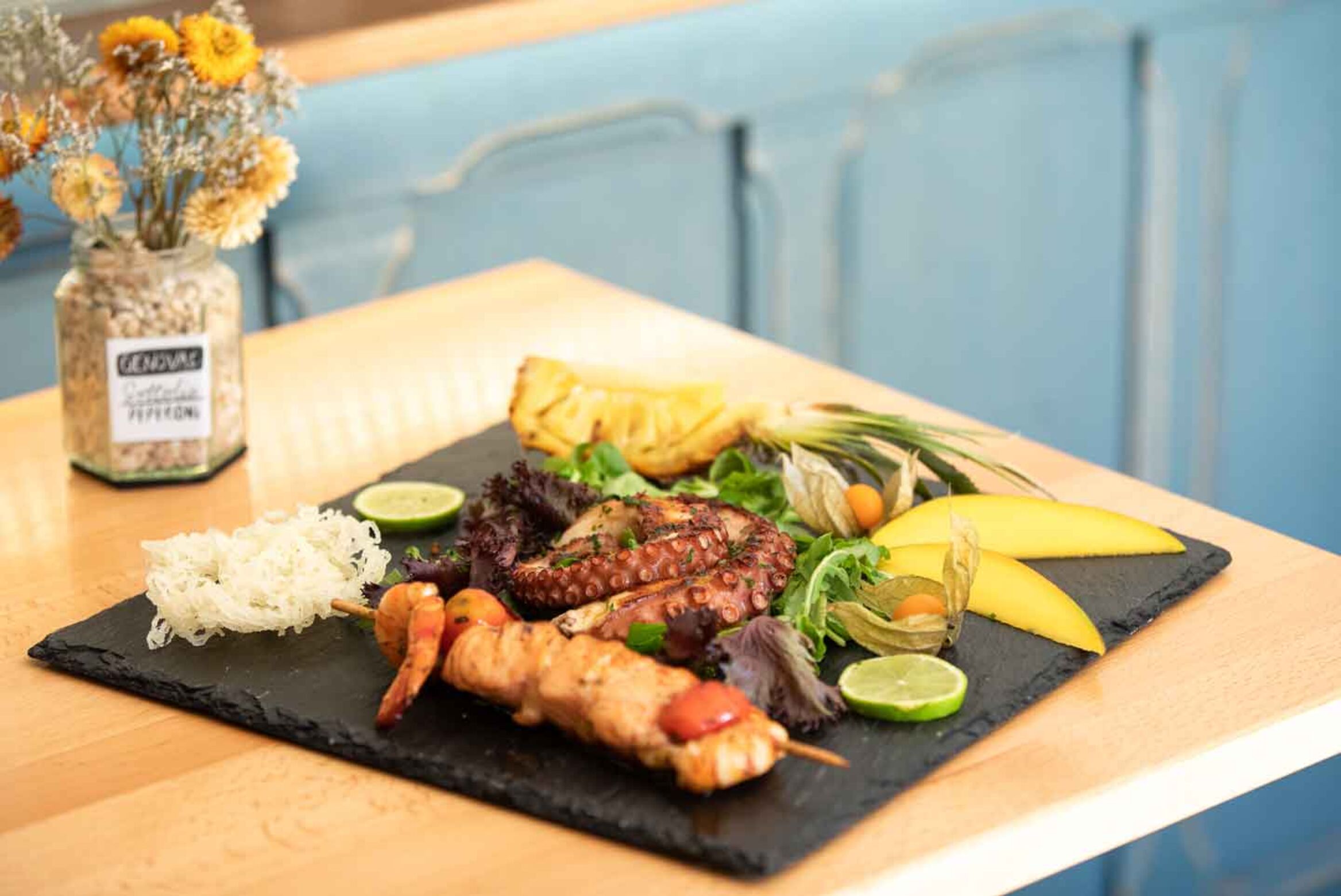 The recipes are a closely guarded family secret.
That wasn't exactly an obvious step: 'None of us had a background in catering,' says Anastasia, 'but we used to bring so much oil and tomatoes back from Molise that we finally said: let's go for it!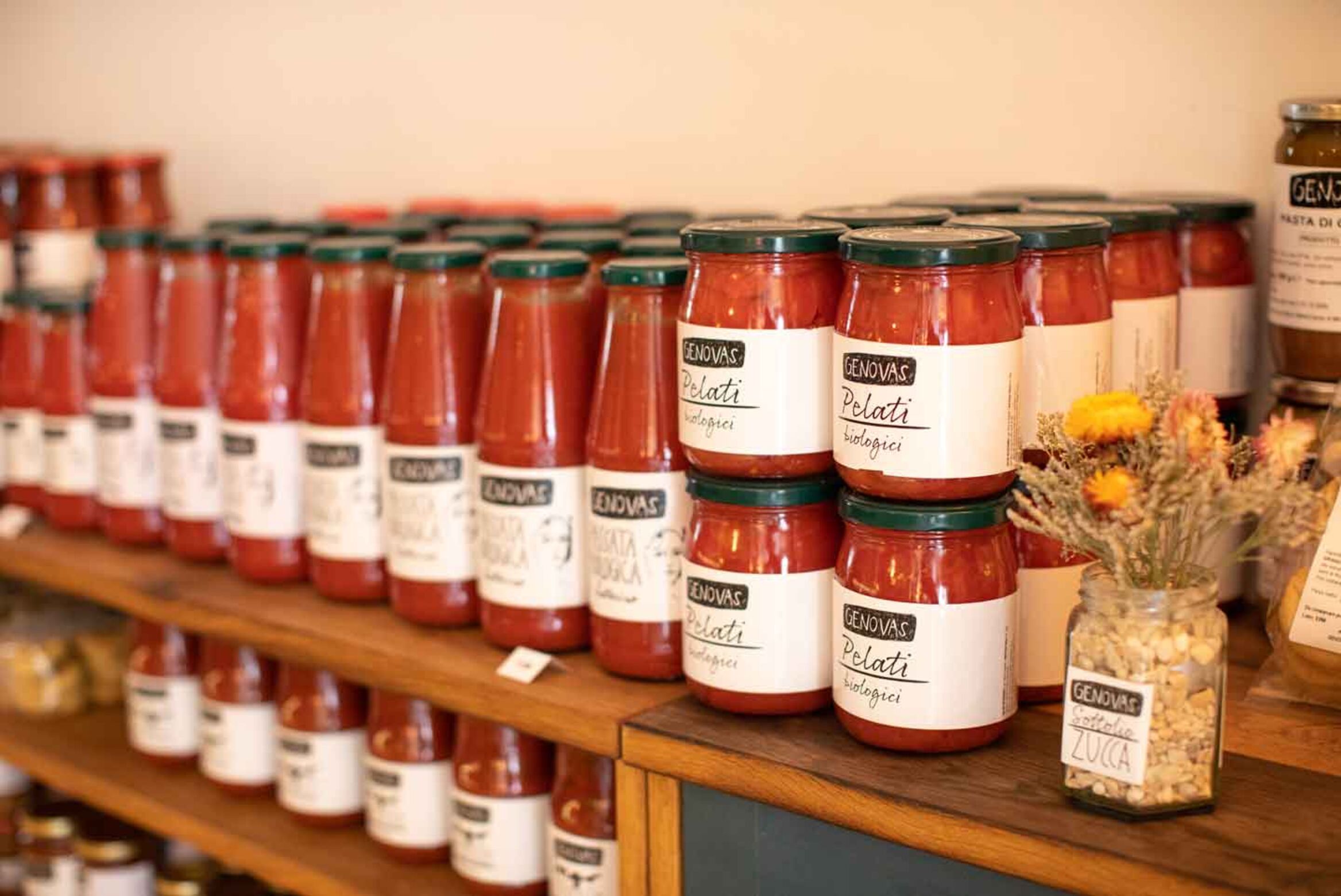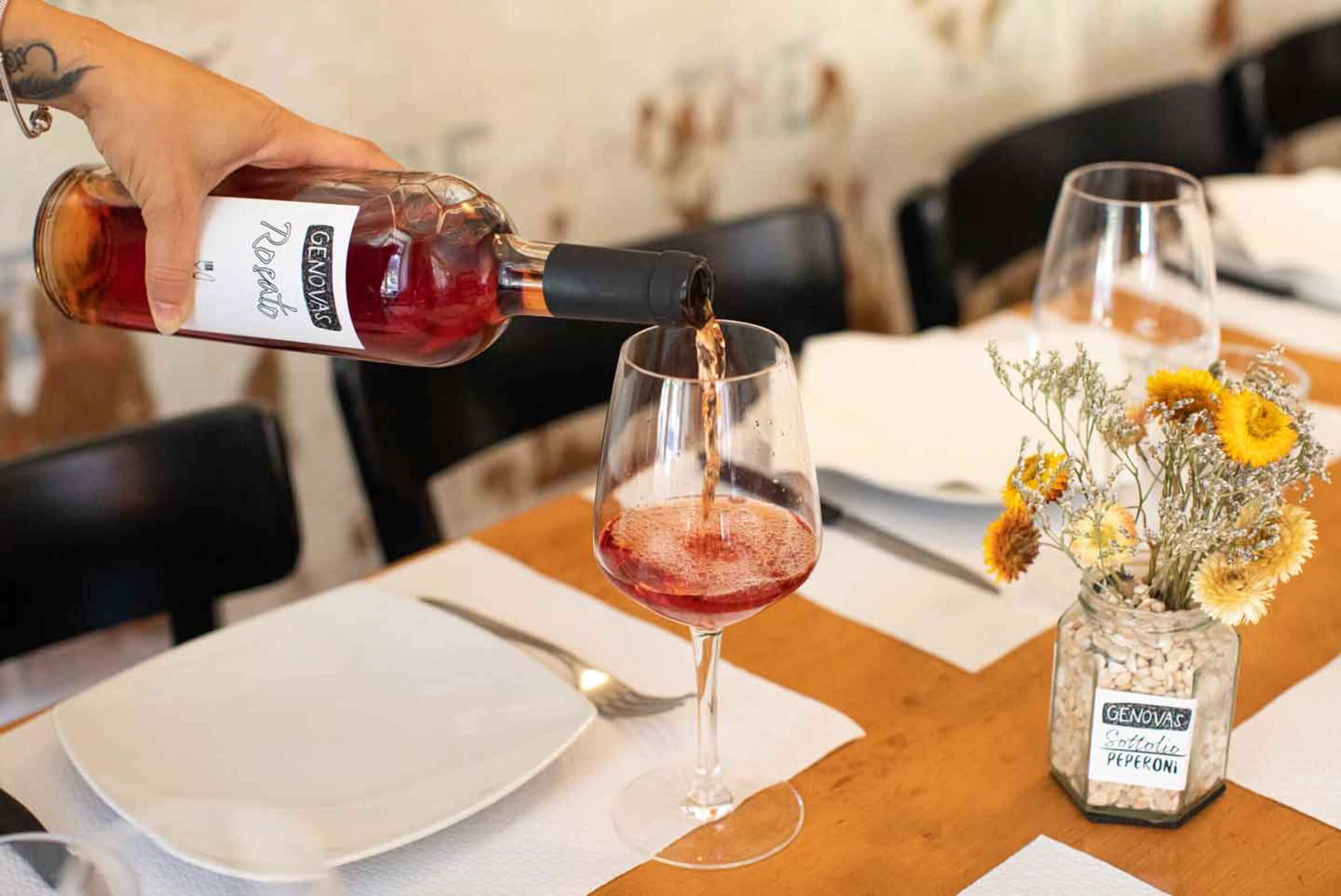 We took over the premises and set up a delicatessen called Genovas. We brought the products in from Molise and gradually started working with more than 20 suppliers – farmers and cooperatives, friends and acquaintances.' Anastasia is on first-name terms with many of them. They are not just suppliers, and it's not just about the ingredients. The recipes are a closely guarded Genova family secret.
Their website looks a little like a family album. One picture shows an elderly woman in a field with the caption: Nonna! In another, four young people are smiling at the camera, glass of wine in hand. Now in her mid-twenties, Anastasia is the youngest of the four Genova siblings. She spends a couple of days a week in the office and in the evenings can often be found waiting on her guests. On top of that, she looks after the social media channels and coordinates private events. Her siblings also help out in every area of the business.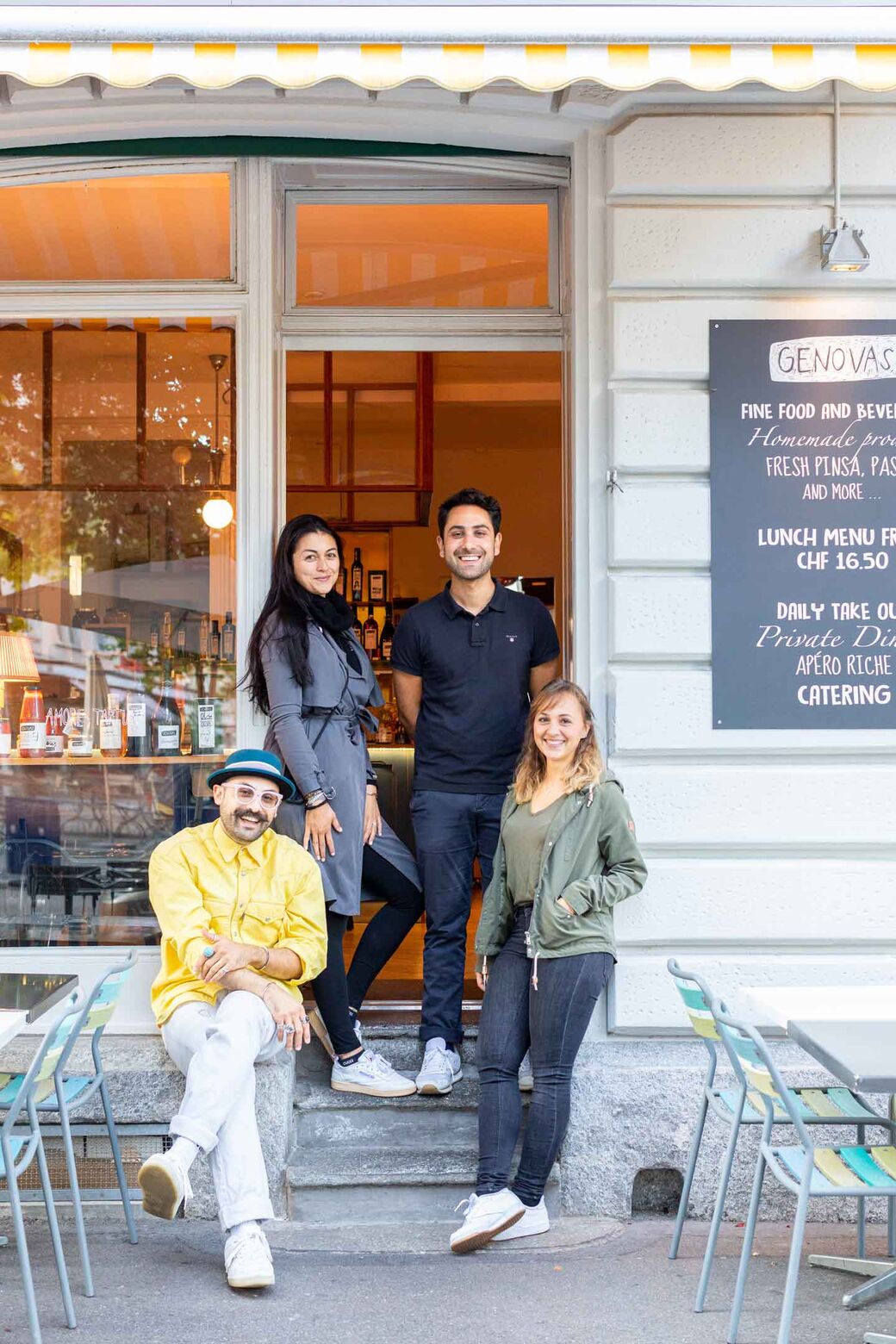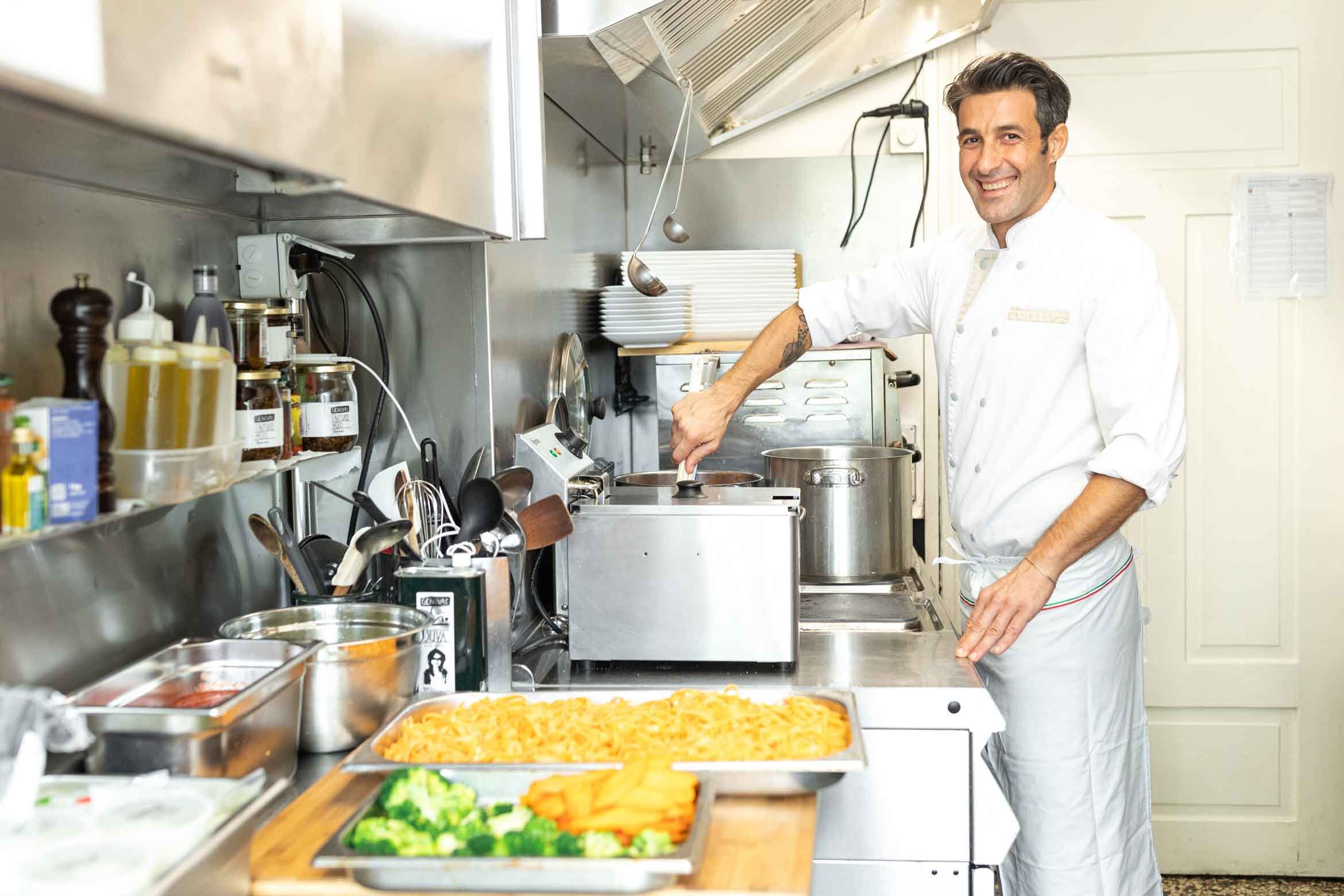 It's a bistro, not a restaurant.
Working with family? Isn't that really tough? 'It's quite demanding,' Anastasia admits. 'When we have a family dinner, I always turn up half an hour early because my father and I always have something to discuss. If I don't, we end up talking shop over dinner.' She adds that it is also important to hand on responsibility to the next generation. 'I have to be trusted to make my own decisions. I look after certain things on my own. And the same applies to our two permanent staff in the bistro – they have their own responsibilities.'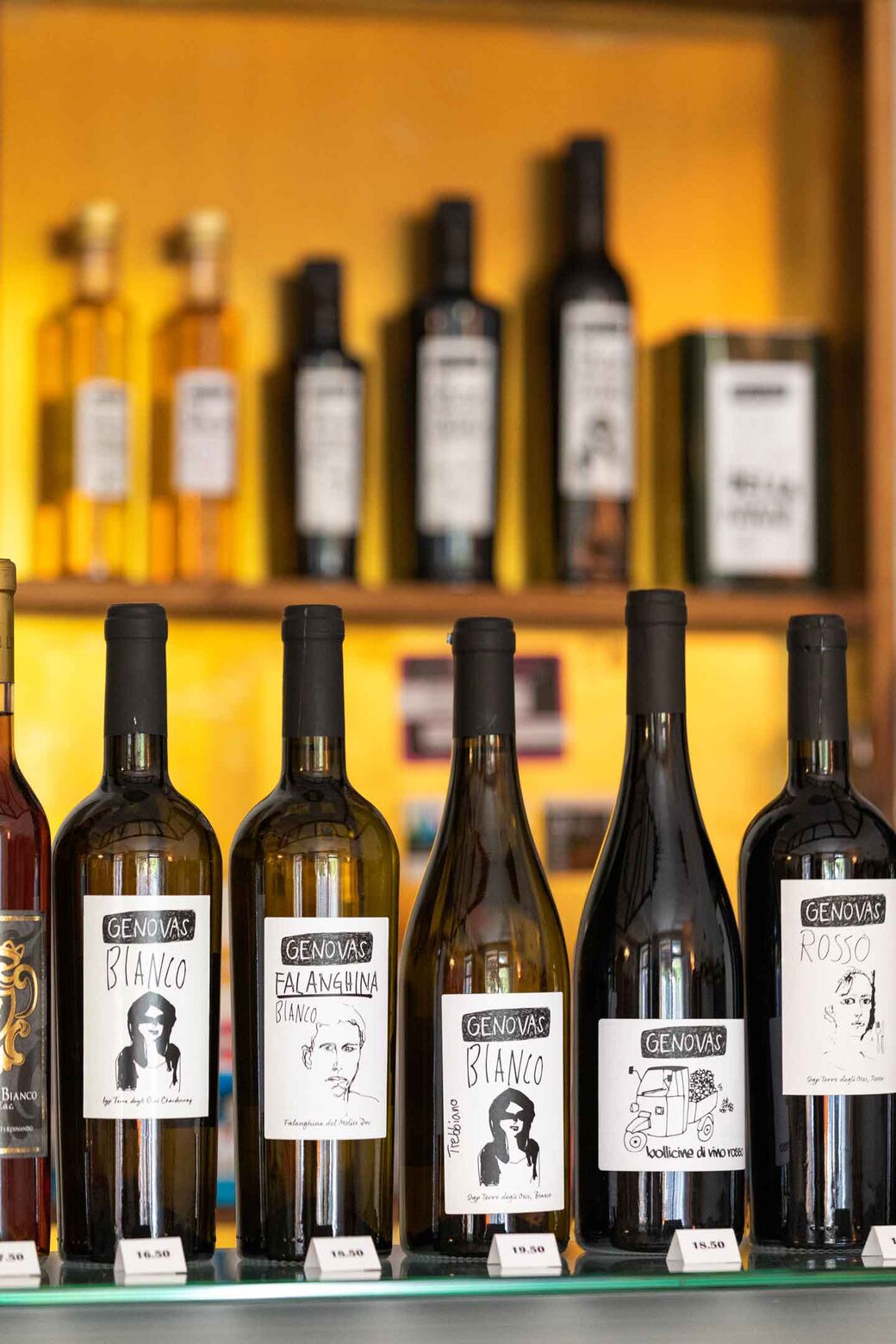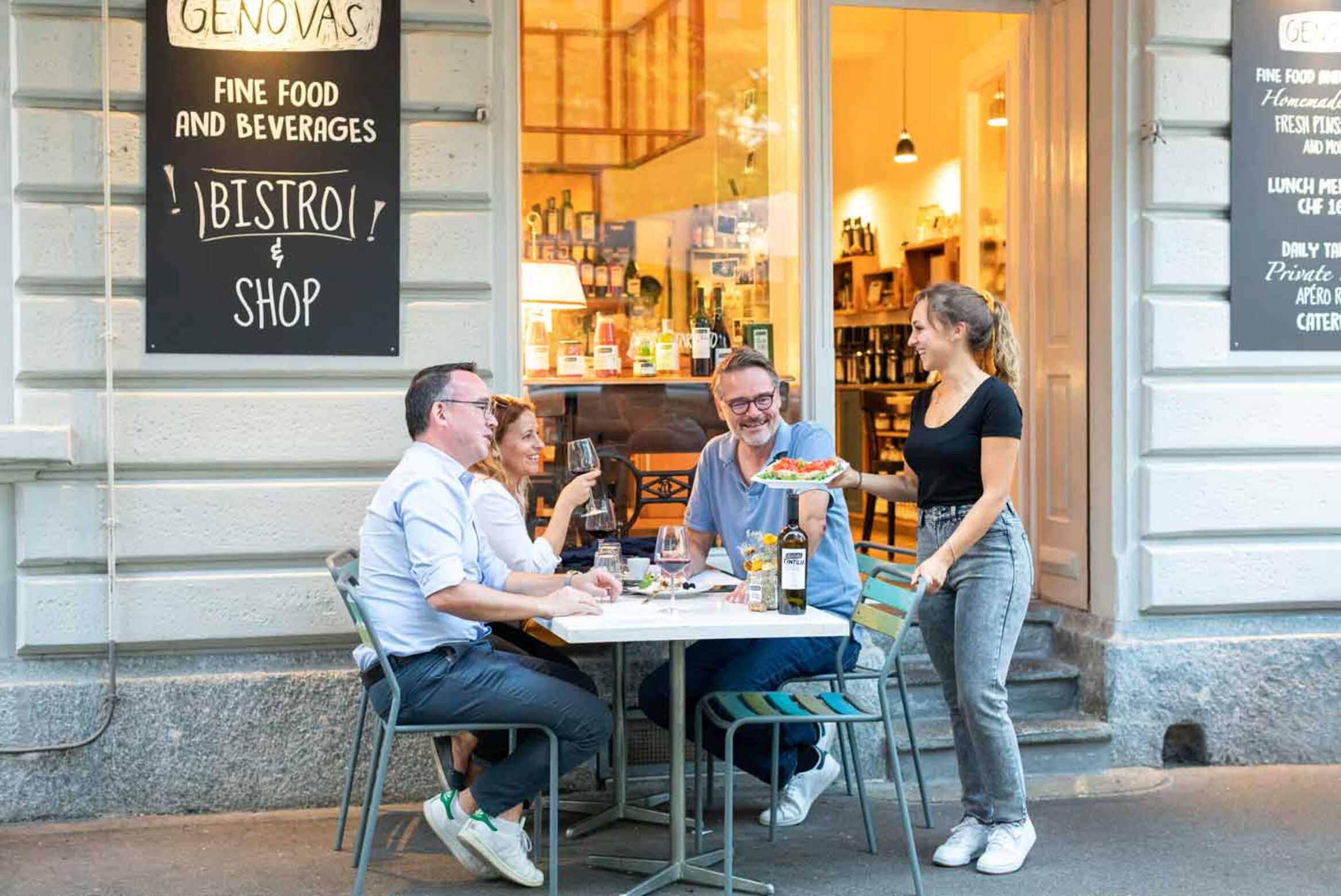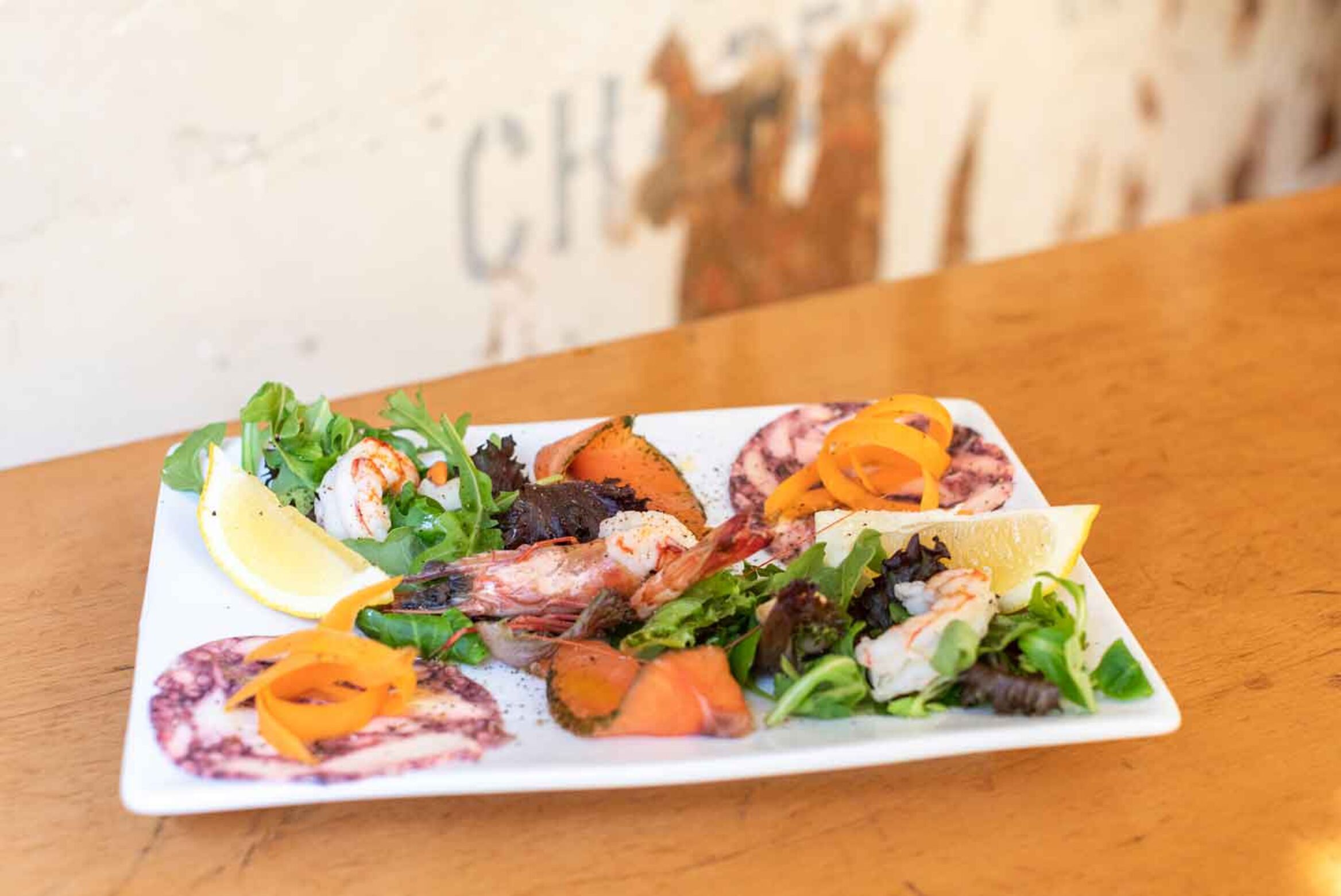 After spending four years building up the retail side, the Genovas made space for a bistro two years ago. It's a bistro, not a restaurant, because Anastasia thinks the word 'restaurant' has an anonymous ring to it: 'In lots of places you just go in, get served, and that's it. But I have a background in education, and my father in psychology, so we like working with people. And we often have to improvise,' she says with a laugh. 'The other day a guest helped me to find our phone!' The Genovas love this personal contact with their guests, and the rest follows on from there.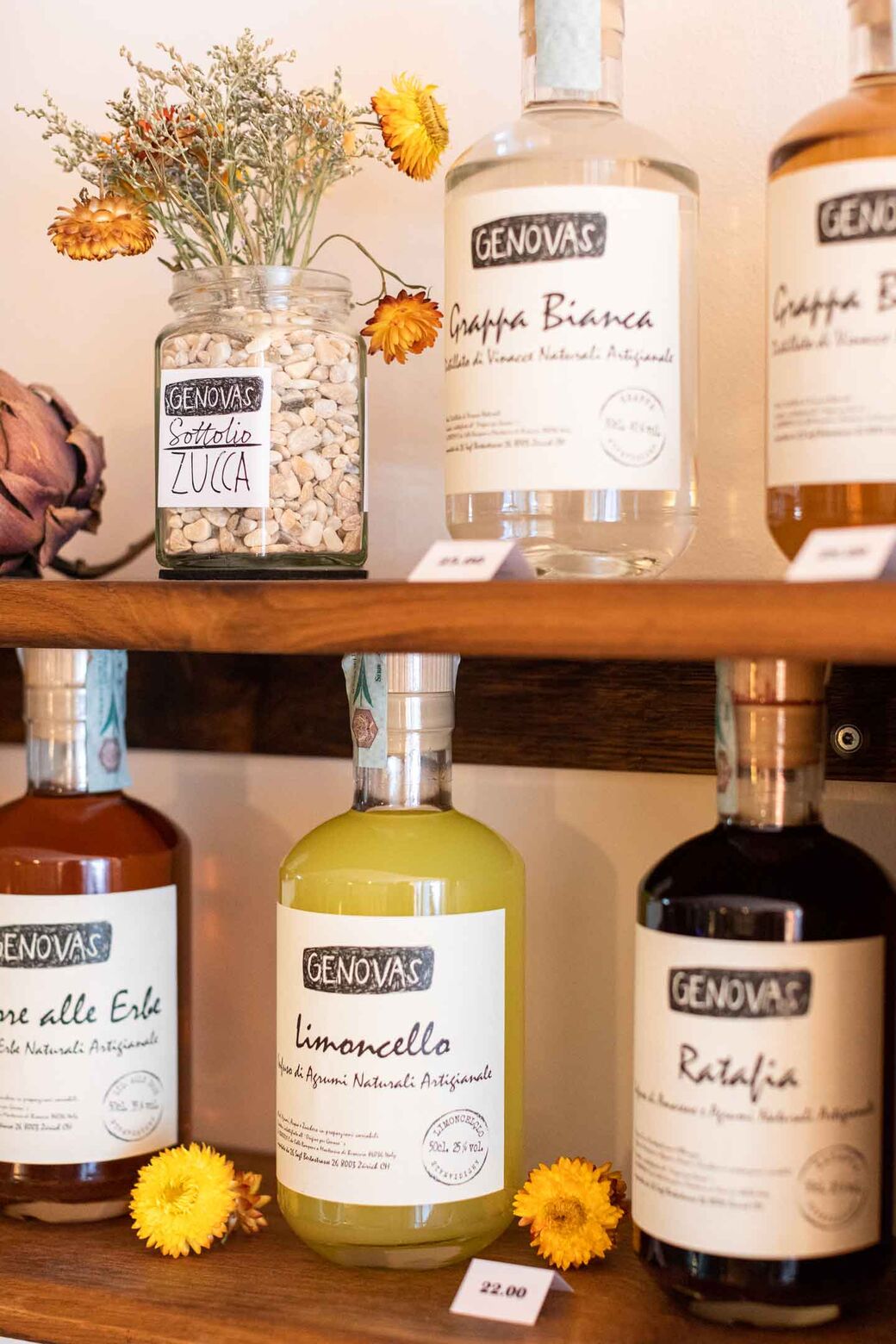 Today, they sell more than 60 different products, from the popular limoncello to pickled vegetables. Then there are the pomodori, which are so sweet that Anastasia loves to eat them straight from the jar with olive oil, balsamic vinegar, salt and pepper. The bistro menu offers classic dishes like caprese and lasagne, but instead of pizza there's a huge choice of pinsa, a kind of hearty focaccia. When you eat there, it feels like you're in a spacious Italian living room.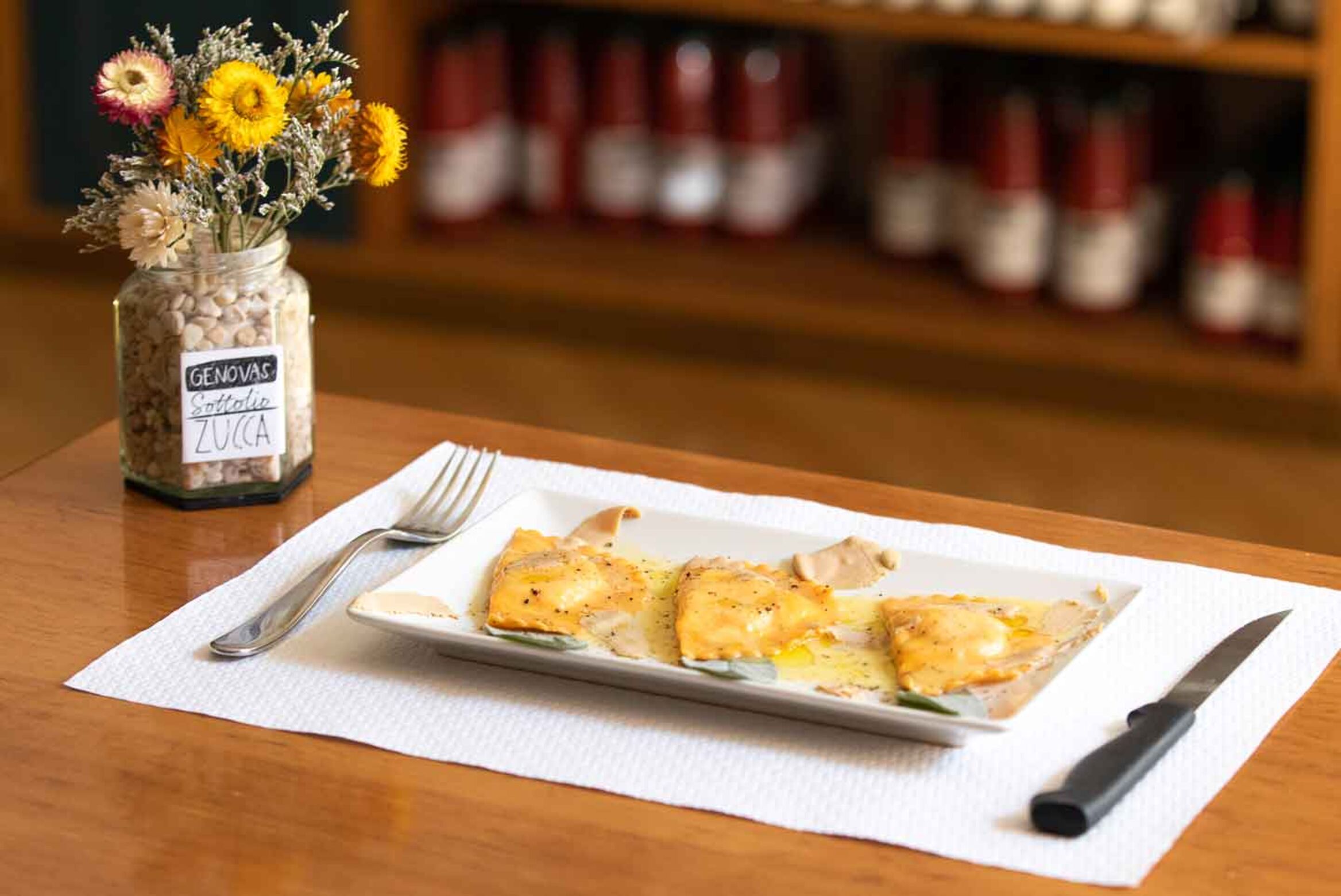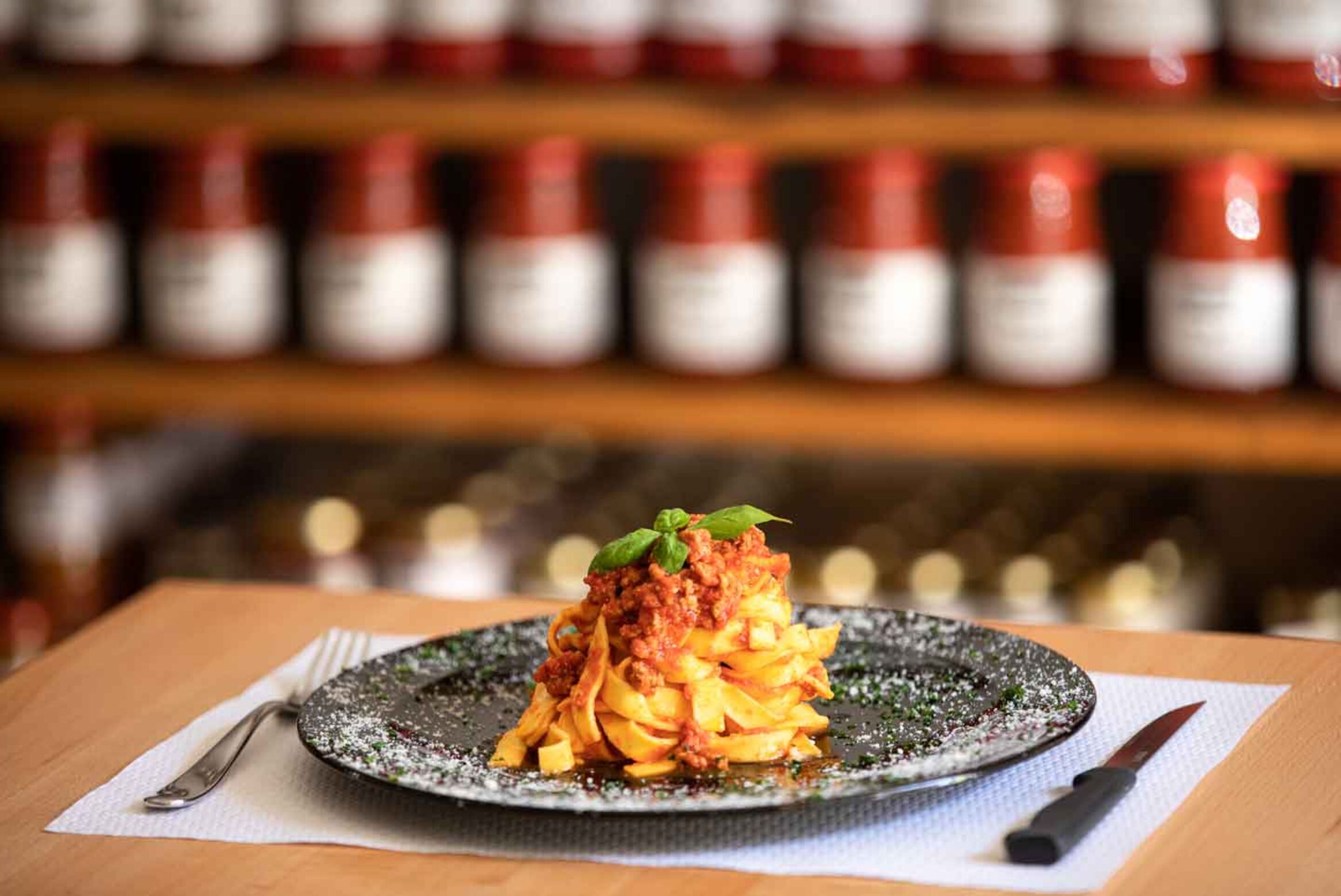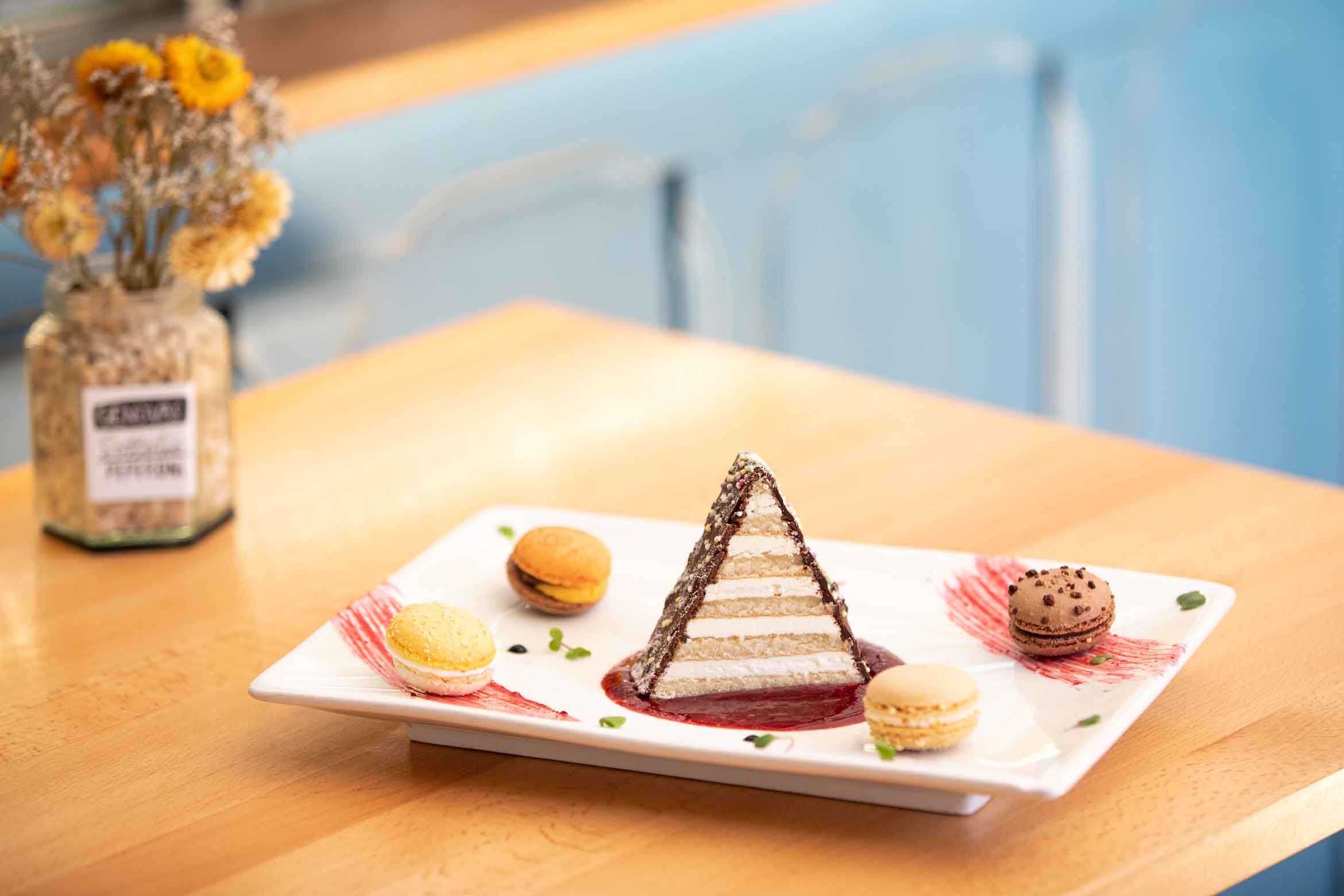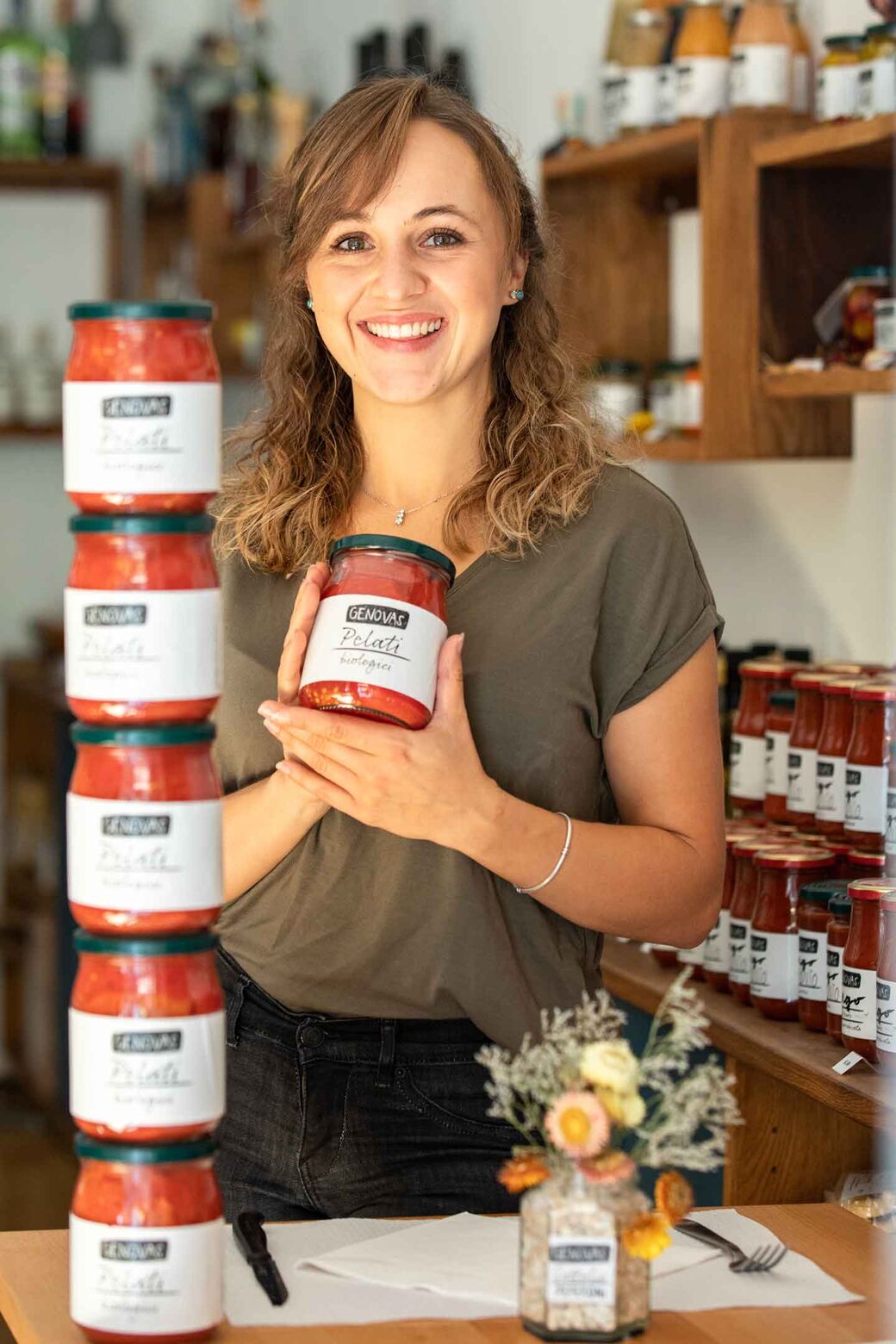 Meanwhile, someone has altered the words Il Molise non esiste on the wall in central Italy. Anastasia shows us a photo on her phone. Non esiste has been crossed out and replaced with resiste. Molise is resisting. And it really does exist. On Idaplatz at least.
Address
Genovas
Bertastrasse 26
8003 Zurich
044 242 23 23
Website
Shop opening hours
Monday to Friday: 4 pm – 11 pm
Saturday: 10 am – 11 pm
Bistro opening hours
Monday to Friday: 6 pm – 9 pm
Saturday: 1 pm – 2:30 pm and 6 pm – 9 pm
View posts by interests, or use the proximity search and additional filters.
Try it out
.
Save posts as favourites – simply click on the heart symbol in the upper right corner of the post.