Café Zähringer
The alternative café-bar has 15 bosses. Melina, Alejandro and Joel are three of them.
Zurich is brimming with traditional cafés, bars and restaurants. But there are none quite like the Zähringer. It has been managed as a collective since 1981. This means that everyone who works here is both a manager and an employee. Does it work? Three members of the Zähringer collective talk to us about working in a self-managed business, explain why they are left-wing but do not have any political aims themselves, and tell us where their guests draw the line when it comes to experimenting with the menu.
I meet Melina and Joel at Café Zähringer after a team meeting on Monday morning when the café is still closed. Cuban native Alejandro is cleaning the toilets, a job that he is happy to do. After all, everyone takes their turn at it in the Zähringer, just like every employee is part of the management team. Melina offers me home-made kombucha, a natural energy drink that's so tangy it makes Red Bull seem like children's cough syrup.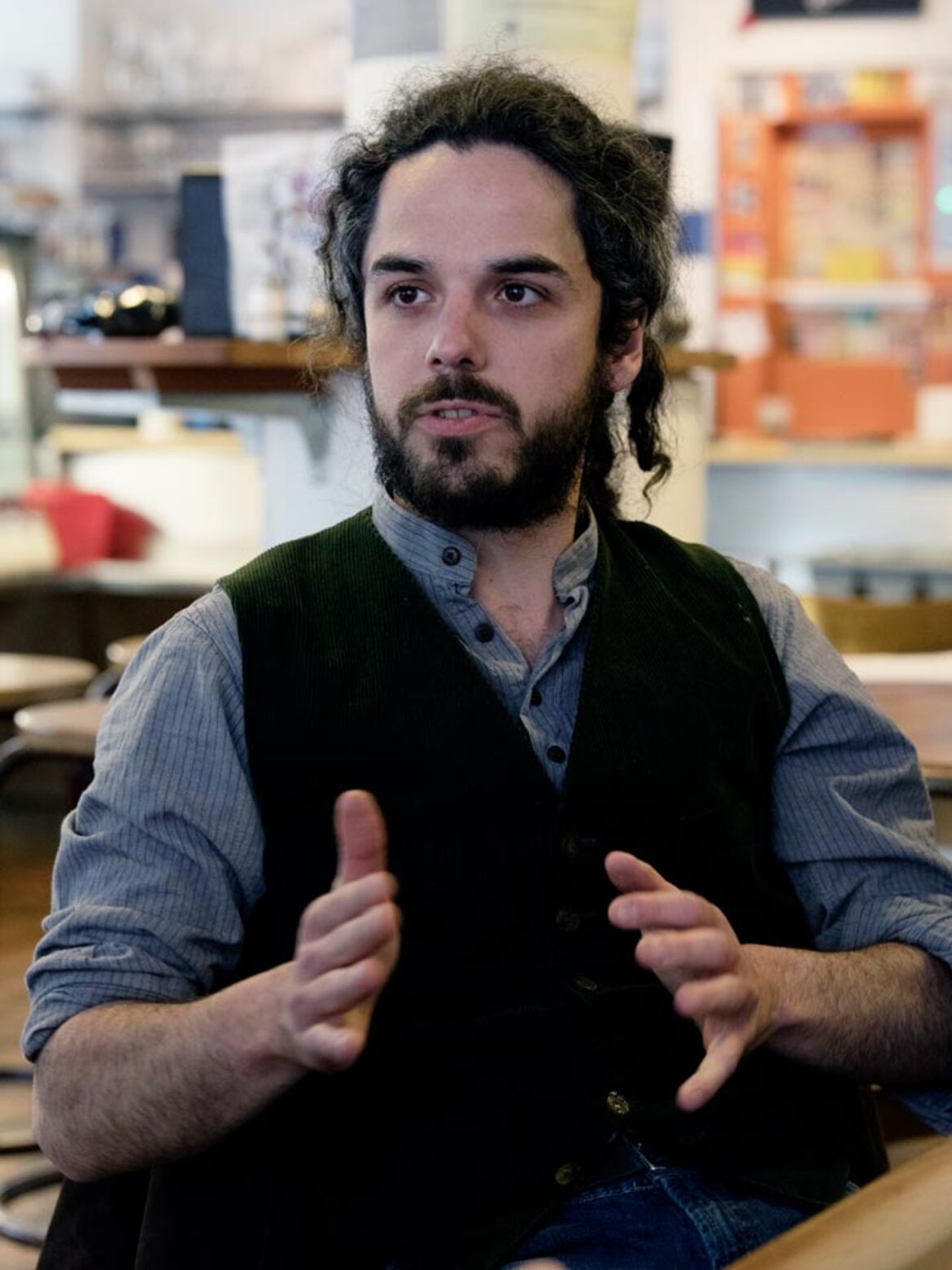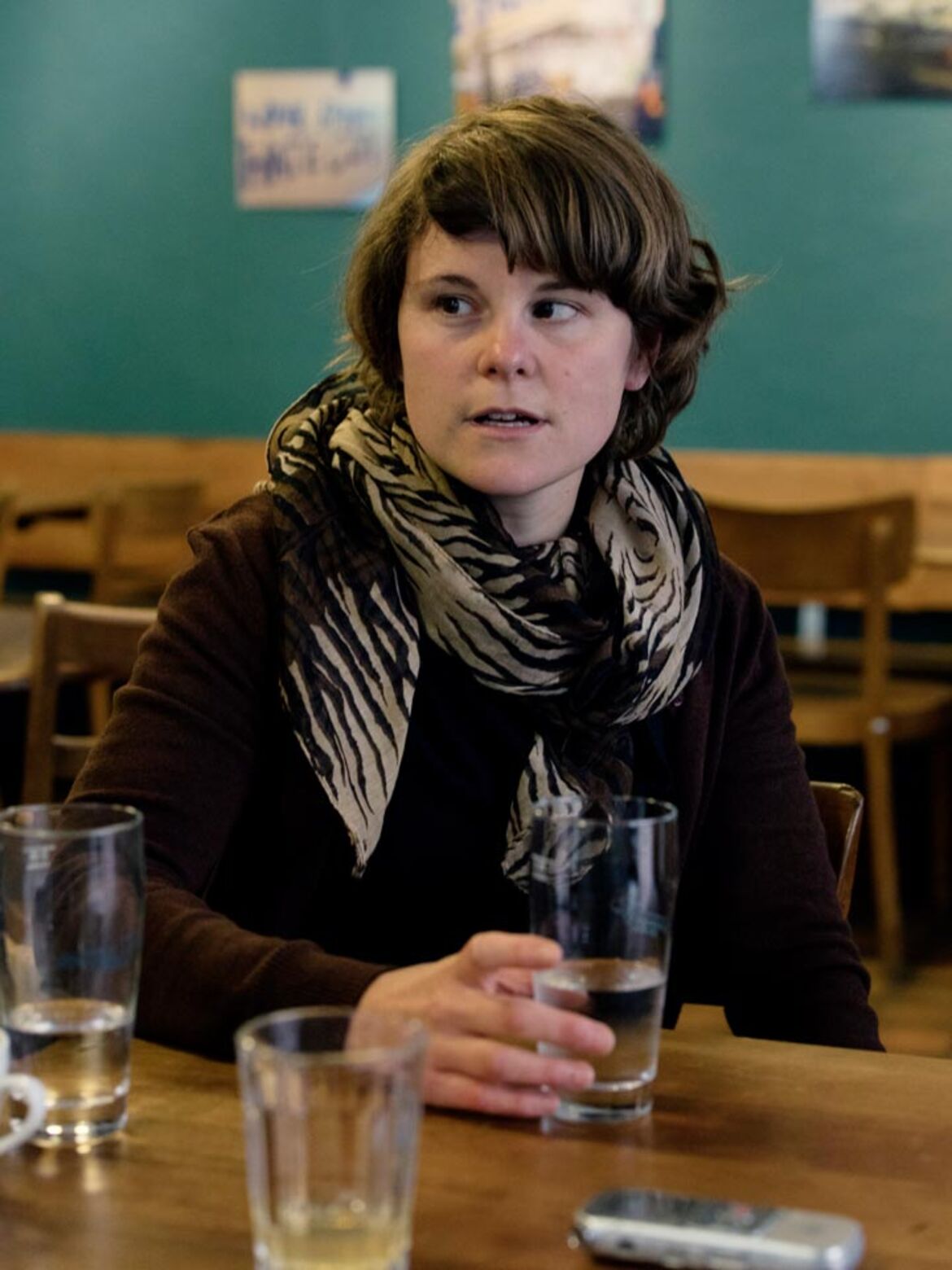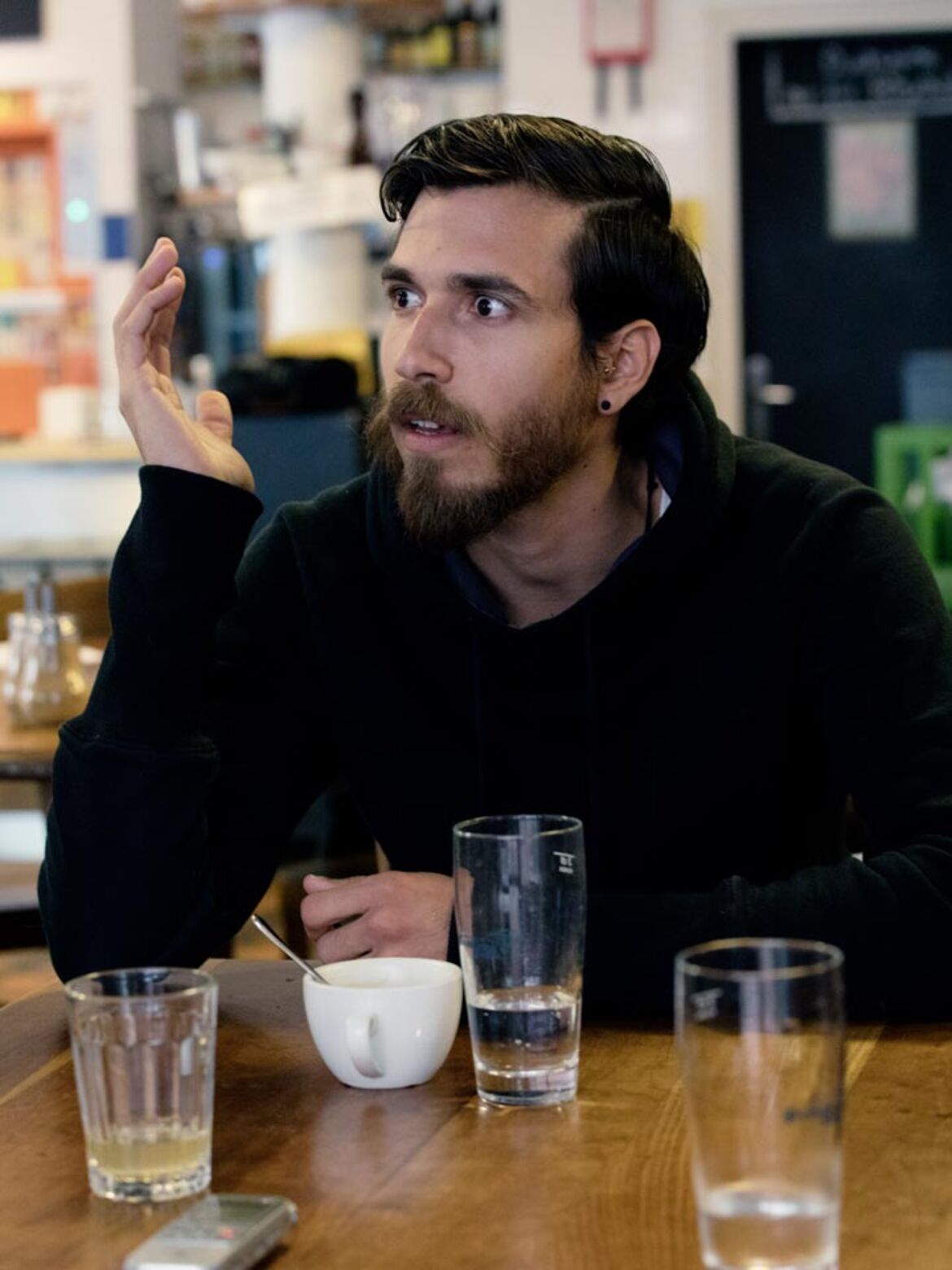 From the outside, the Zähringer doesn't seem much different to other restaurants here in the Niederdorf district. So what sets it apart?
Joel: All of the chairs look different. That's probably the first thing people notice. (laughs)
Melina: For me, the main thing is that it's a collective.
What does that mean?
Melina: The Zähringer is a cooperative, and the management is the collective. The management team includes everyone who works here except the temp staff. There are currently 15 of us. We make all important decisions together.
Alejandro: One of the things I love about it is that I could come here as a foreigner and have as much of a say as everyone else. My first job in Switzerland...
and I'm already part of the management!
Alejandro: (laughs) Exactly. I like that my views are taken seriously and I have an important role to play in the restaurant. I'm very lucky to have ended up here.
Melina: Although we have an employment contract, it doesn't feel like an employment relationship. Working here feels more like setting something up with friends.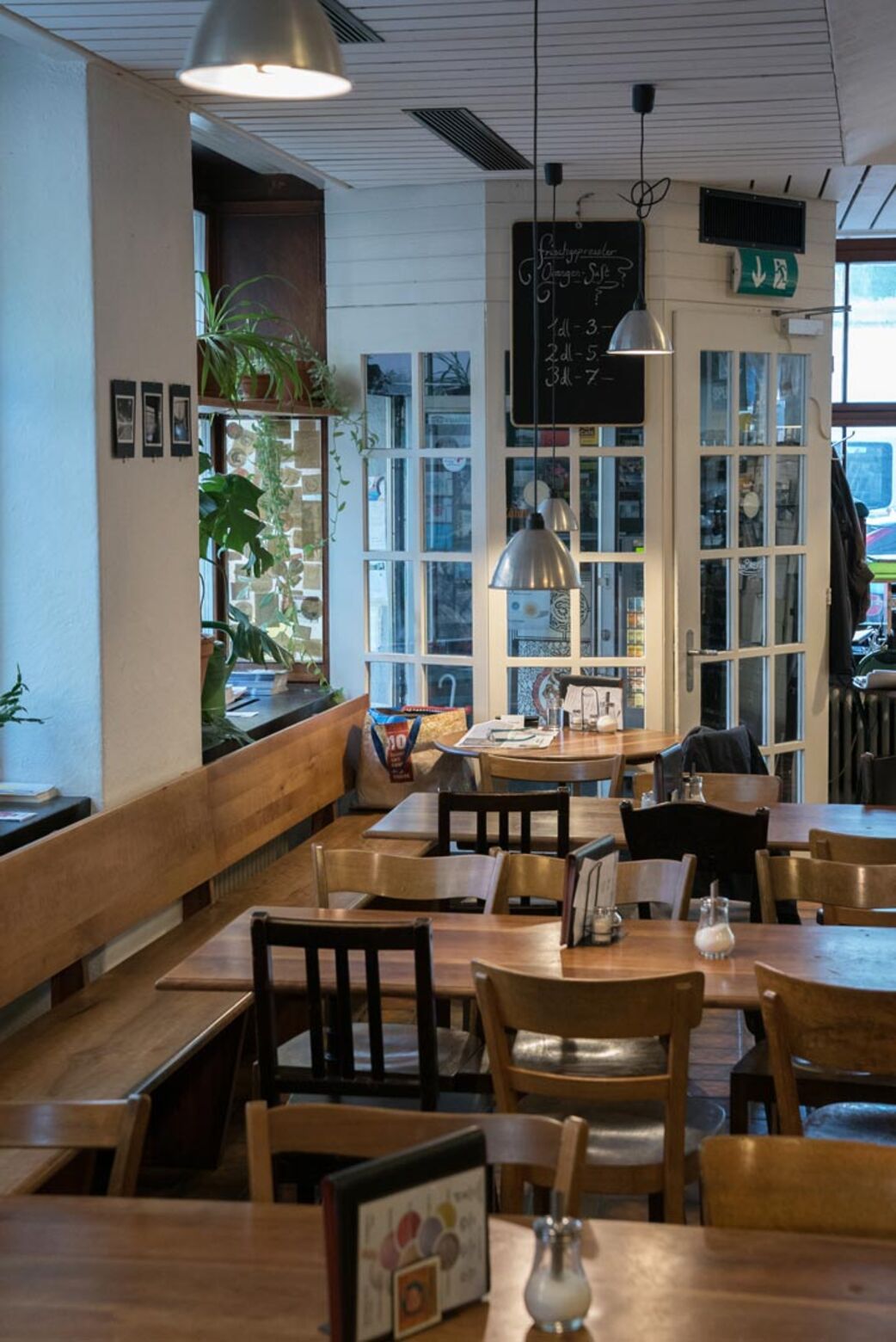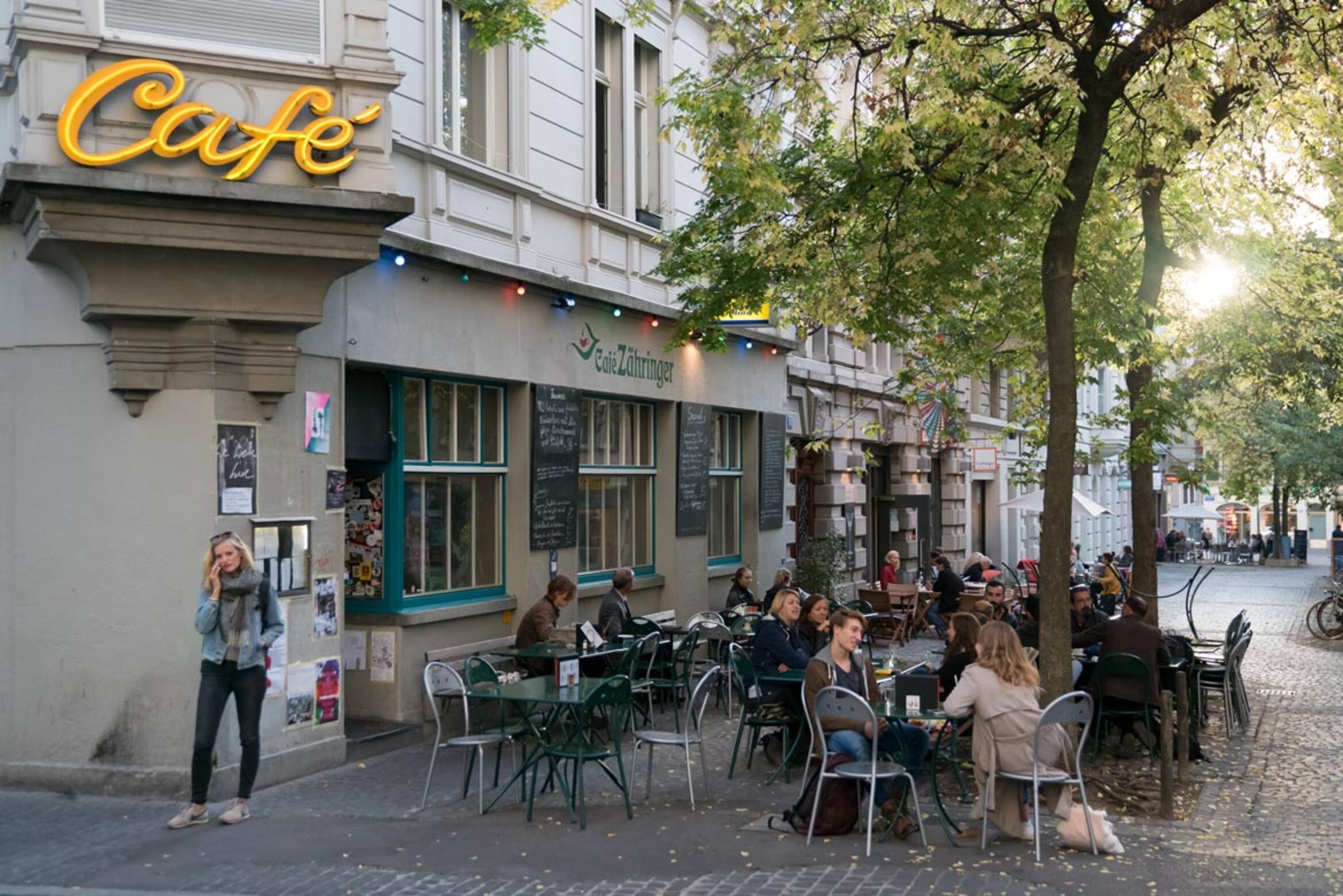 It all sounds very comradely. But isn't a system like this kind of chaotic?
Joel: Yes, but aren't all businesses a little chaotic? I spent ten years working on construction sites and in the horticulture sector. The way those businesses were organised was far from perfect at times.
Melina: I don't think we're any less efficient than other organisations. In fact, I'd say the opposite: self-employed people tend to be very efficient in their work because it's their own time. Large, hierarchical organisations can be very inefficient because no-one wants to share the responsibility when it comes to making big decisions.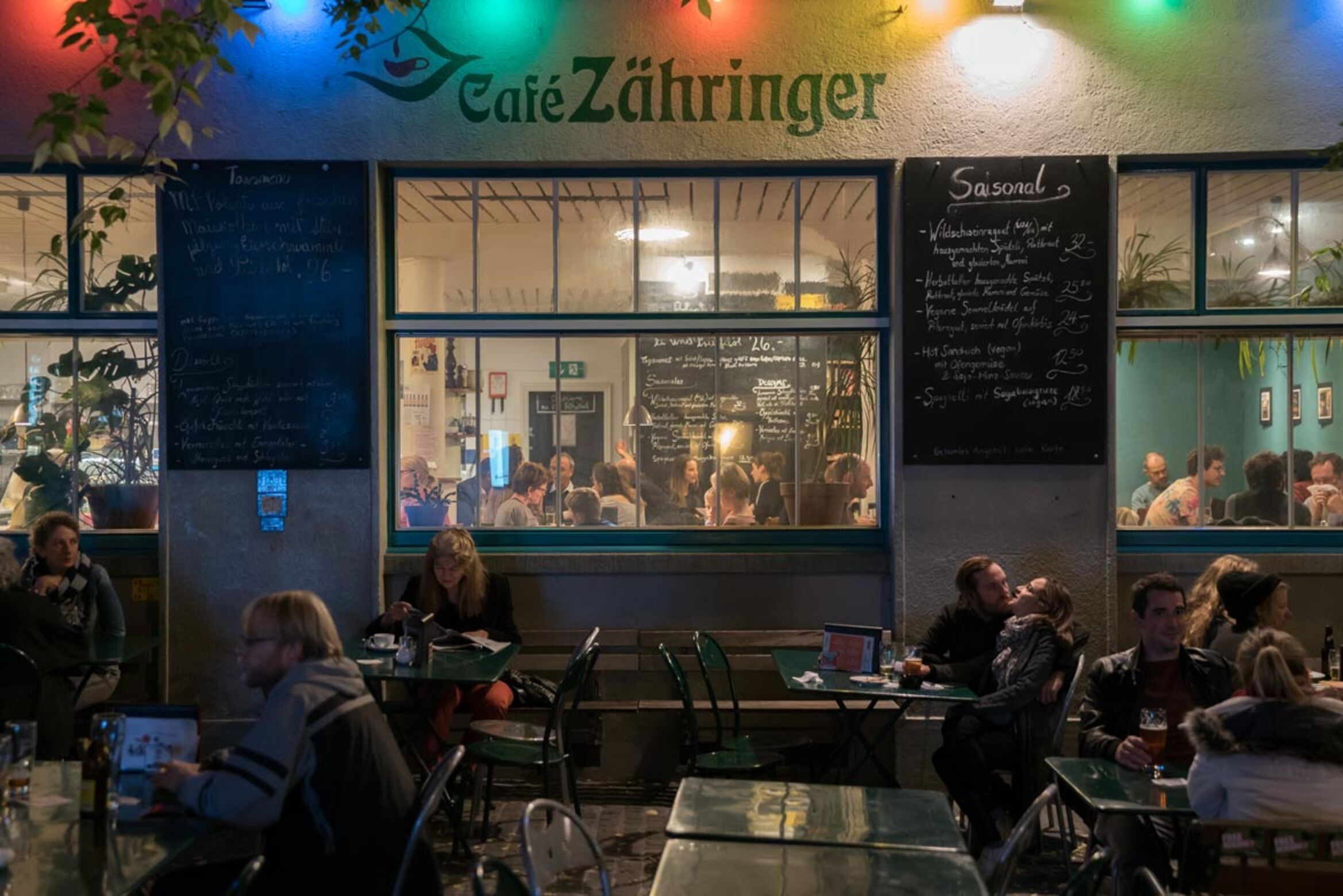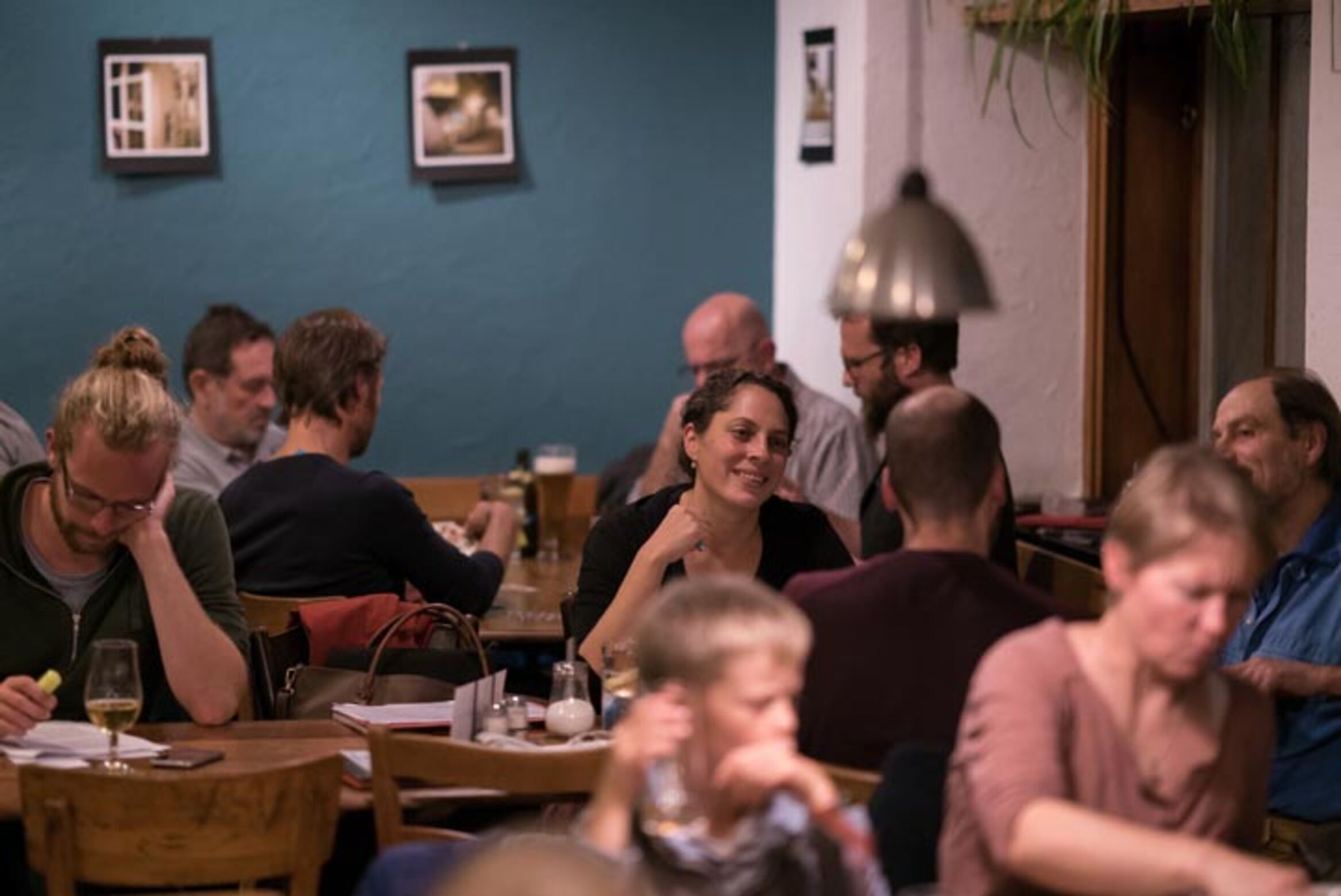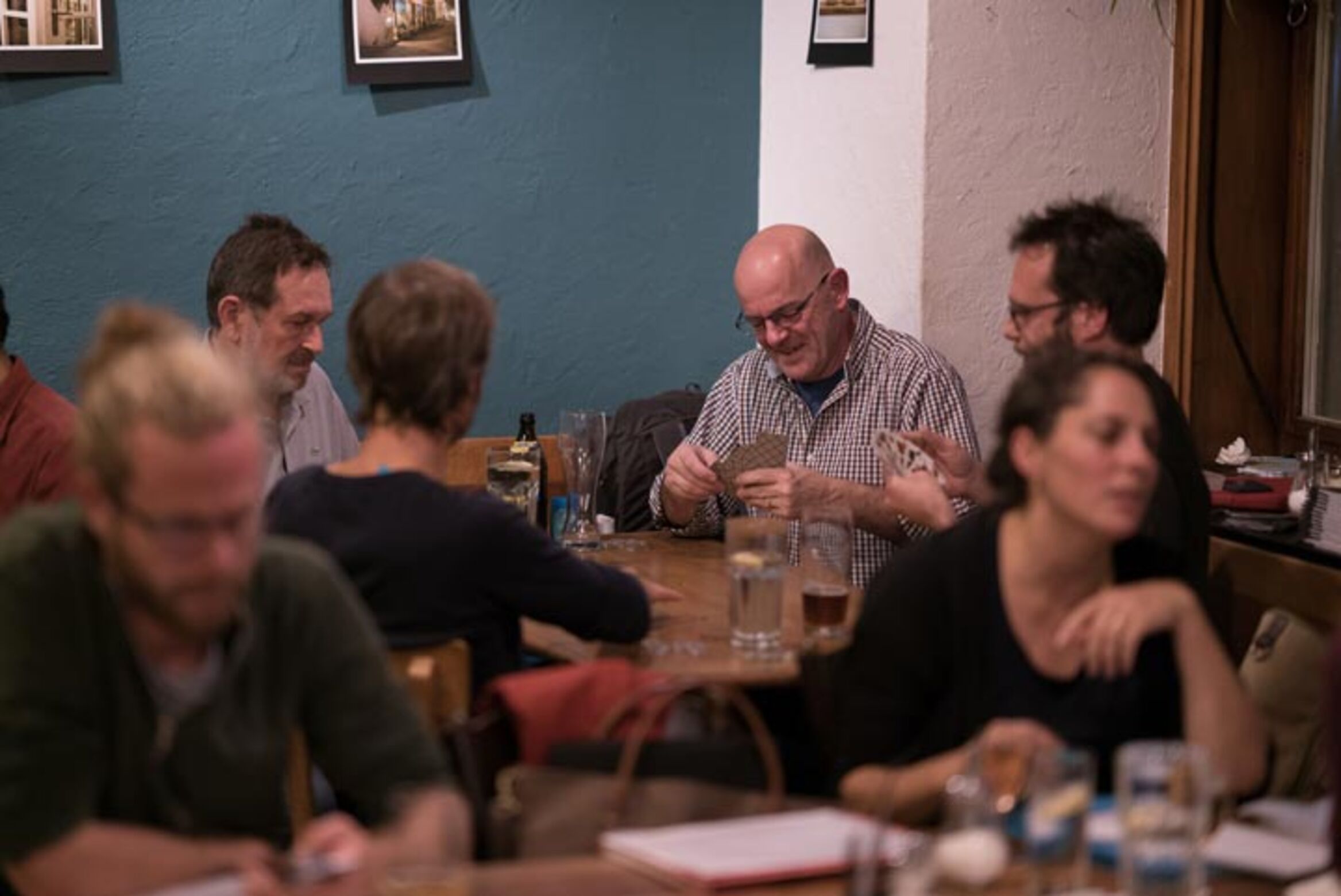 How do you find working as part of a collective?
Alejandro: I previously worked in a cooperative on a farm in Cuba. Everything was organic and sold locally. The set-up was similar to the one here.
Melina: I applied here because I specifically wanted to work in a collective. I love the fact that there's no hierarchy, just individual areas of responsibility.
Such as?
Melina: I'm responsible for the menu. I have to translate it and make sure it's up to date. It's not exactly the most influential role... Joel, on the other hand, is responsible for our advertising efforts.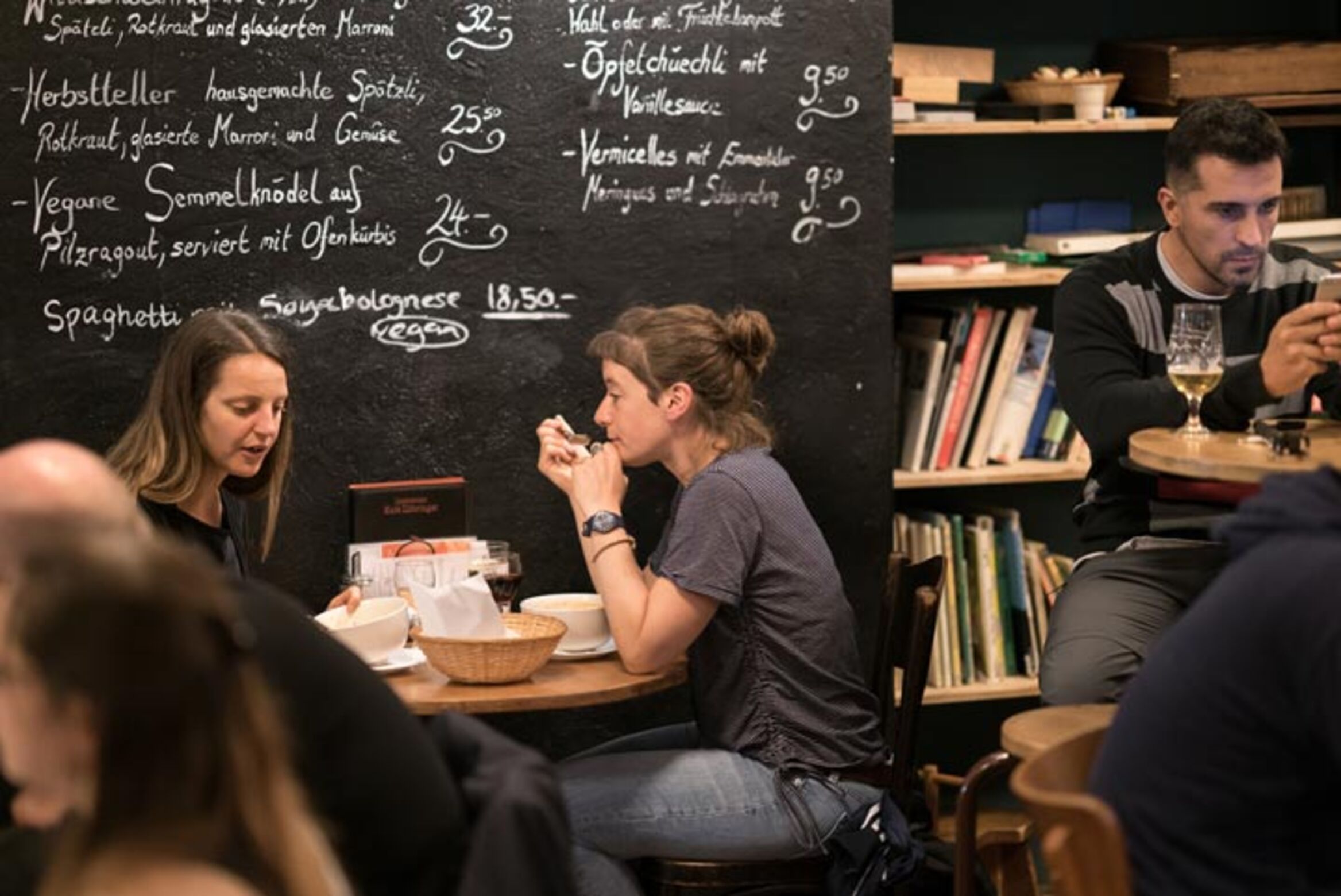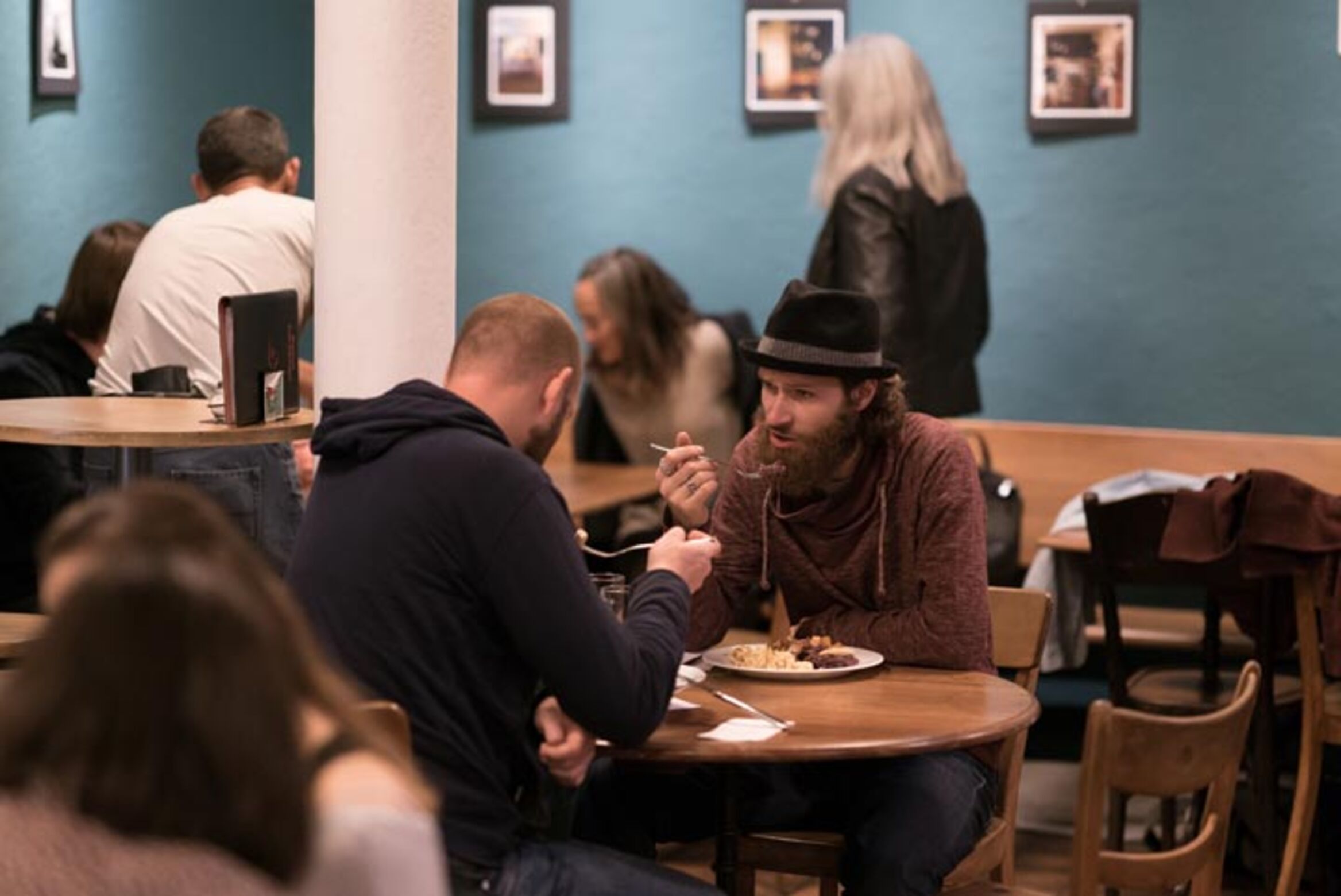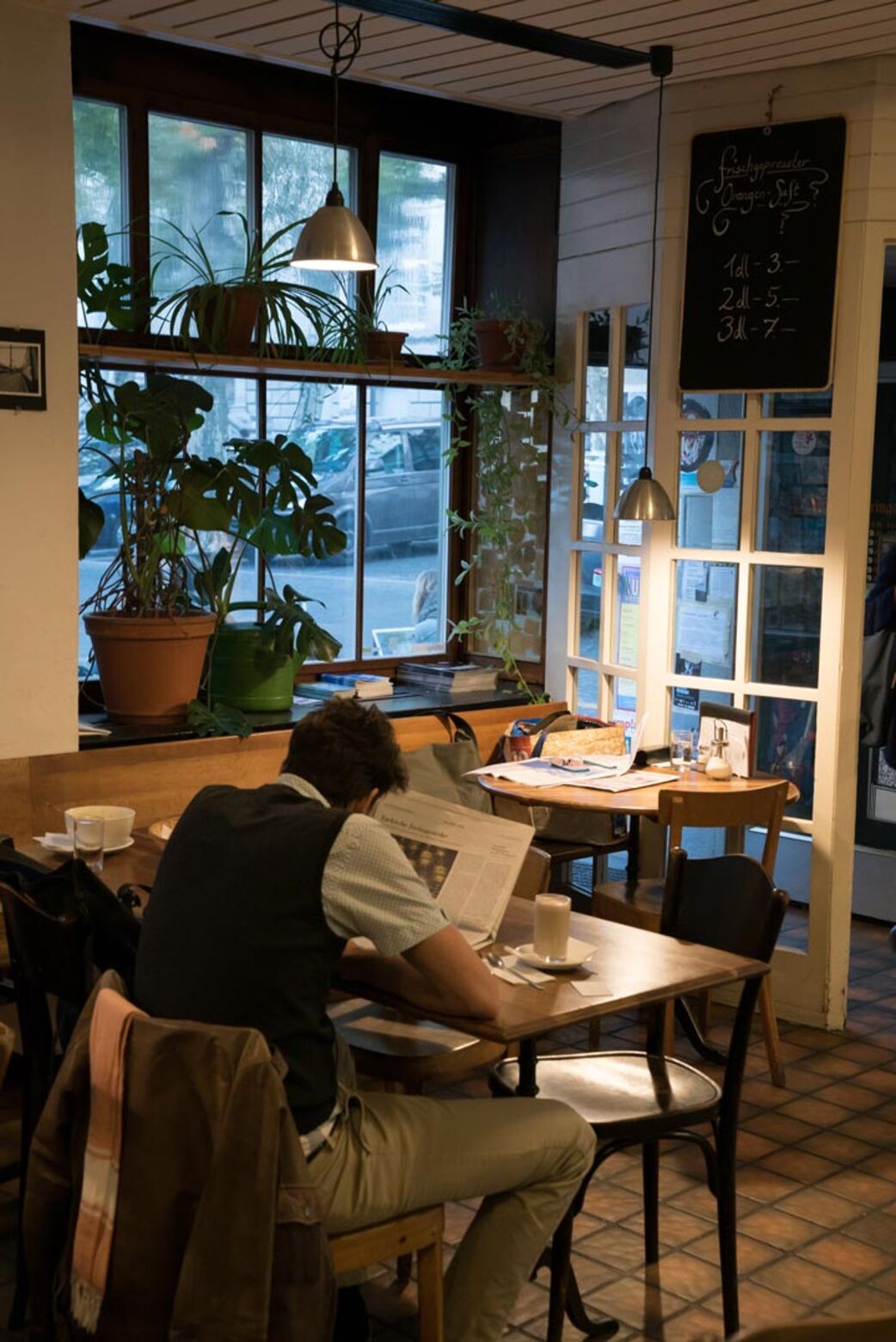 Do you always try to reach a consensus in meetings, or do you hold a vote?
Joel: We aim for a consensus, but it's not always possible. Less important decisions are decided by a majority vote. When making personnel-related decisions, for example, the discussions have to go on until we reach a two-thirds majority.
If you make a profit, what do you do with the money?
Melina: (laughs) If we ever made a profit, we'd probably invest it. In any case, we'd decide together what to do with the money.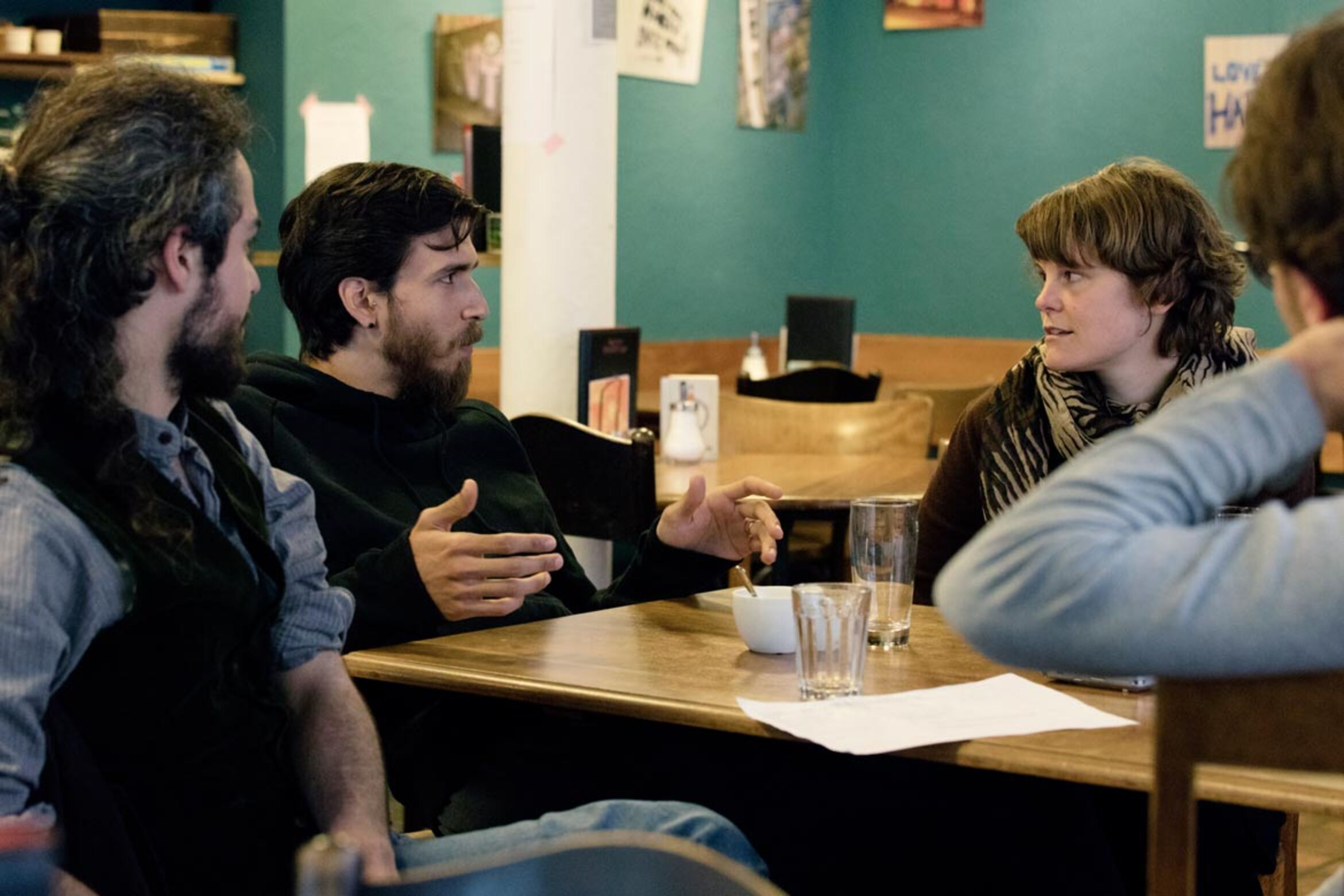 Does the Zähringer have a political ideology? What are the aims of the collective?
Melina: I think everyone sees this very differently.
Joel: Definitely. The only political statement that everyone supports is our motto, which also appears on our website: live, work and eat unconventionally.
Melina: What we can say for sure is that the Zähringer is left-wing. That's obvious from the flyers , stickers and left-wing newspapers around the place, and from the fact that we have our own stand on May Day.
Alejandro: The staff are from many different countries: Turkey, Germany, Switzerland, Italy, Cuba... everyone has their own opinions, and we all come from different systems. Even so, our views don't seem to differ that much.
Melina: I think it would be very difficult to formulate political objectives. But when it comes to specific issues, we usually all see eye to eye. We support various organisations, such as the RebelDía Café cooperative from Chiapas in Mexico and a sports integration project for children in Zurich.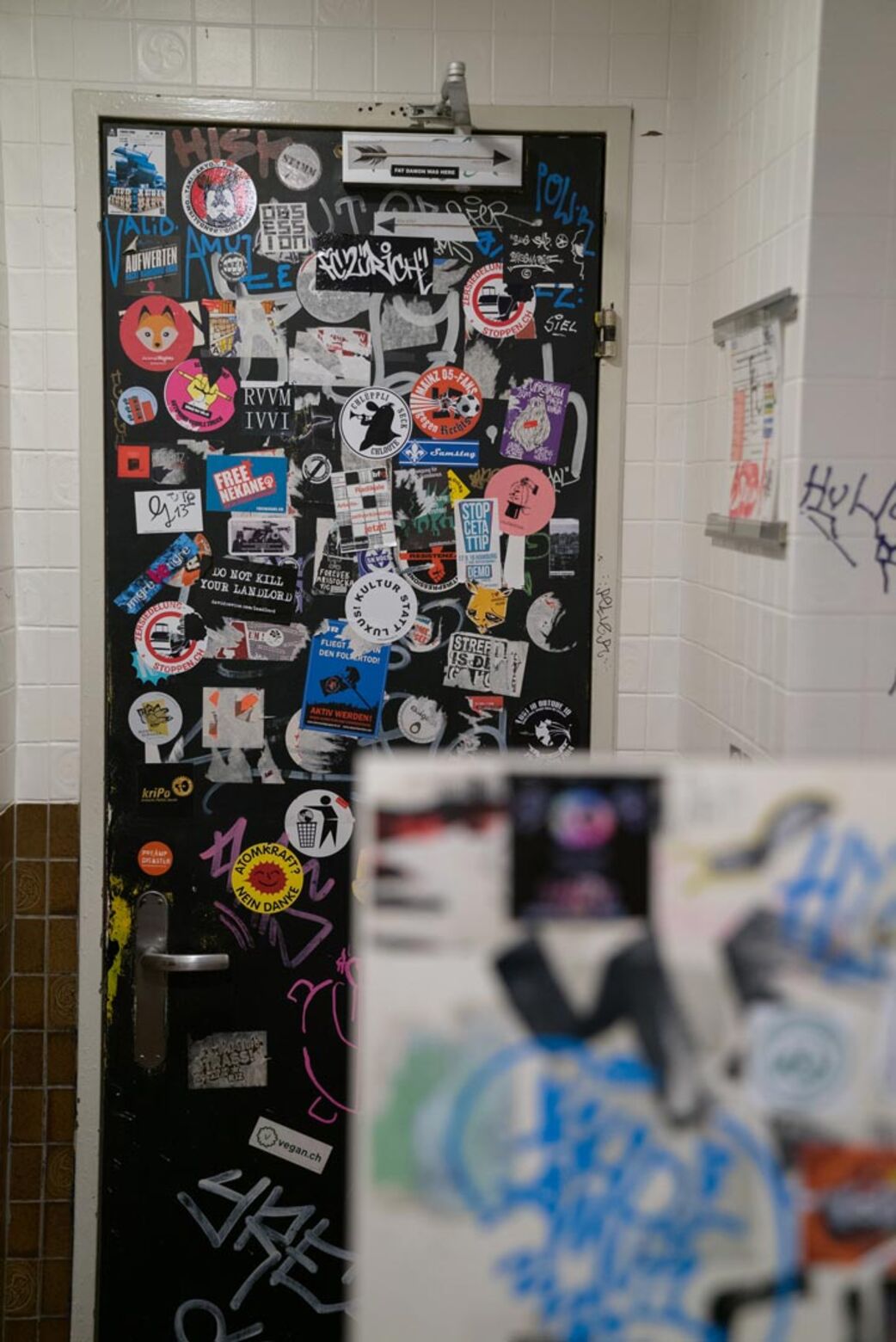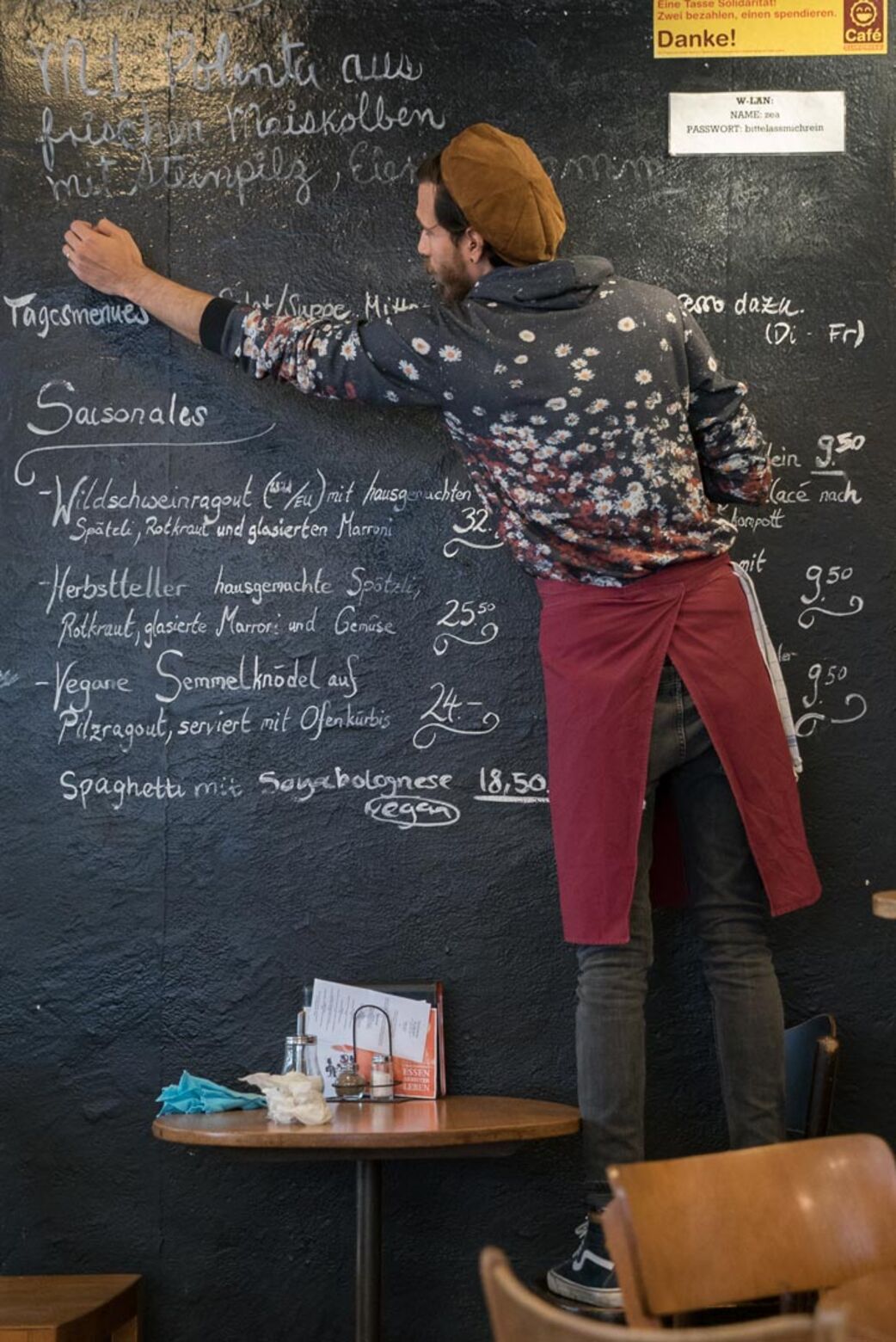 And who owns the premises?
Melina: The cooperative was able to buy it thanks to a generous loan.
The Zähringer team is left-wing – do the guests have to be, too?
Joel: No! Not at all.
But if someone were to come in suited and booted, would they get some funny looks?
Joel: As long as people behave normally, like they'd be expected to behave in a restaurant, then everybody is welcome here. Our clientèle is very mixed.
Alejandro: Some people come in wearing a suit at lunchtime, and when they come back in the evening they're dressed like you and me.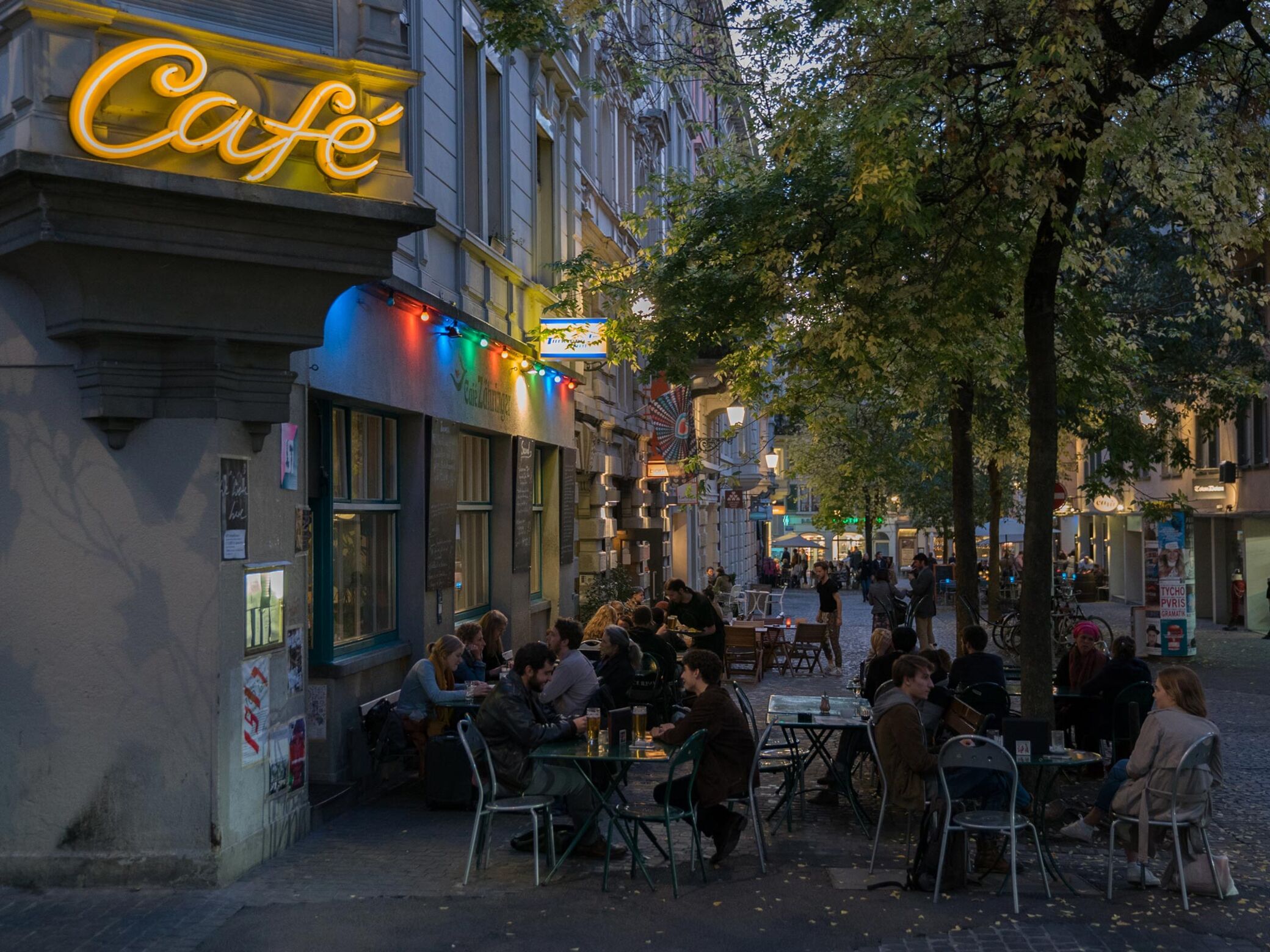 Number of bosses that the alternative café-bar has.
Melina: Our guests are under no pressure to order either. They can sit here all day and drink tap water if they like. We're also a member of the Café Surprise scheme, which means a guest can pay twice for a coffee so that another person gets one for free. This makes us attractive to a certain clientèle, which is exactly what we want.
Joel: In summer, when our outside area is open, we attract quite a lot of tourists. Some of them are confused at first.
Because of the different chairs?
Melina: Yes (laughs). And because of the stickers, and the fact that we're not always dressed to the nines.
Joel: Also if somebody wants a table for two and I tell them there's some room on one of our long tables and that they should just sit where they want.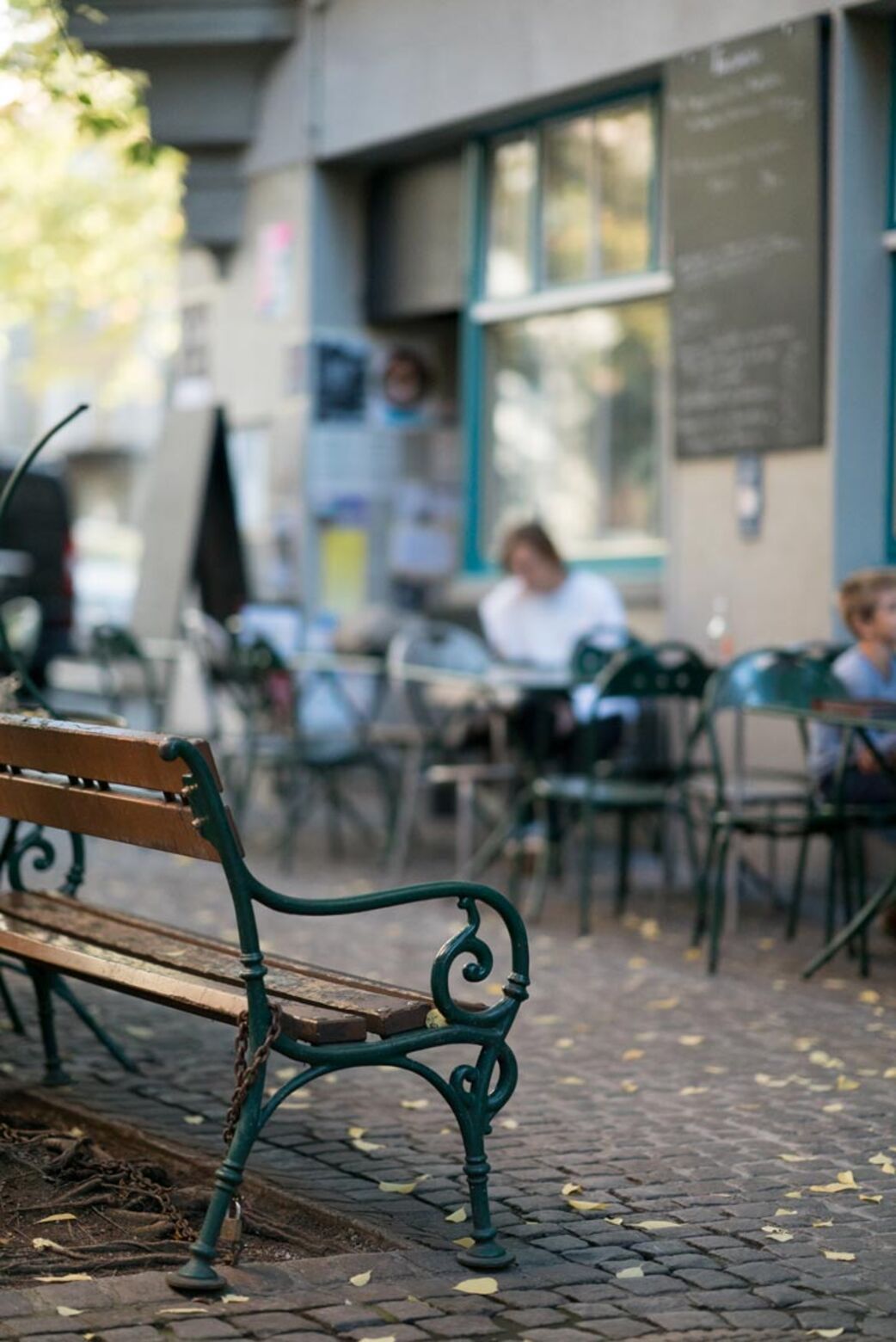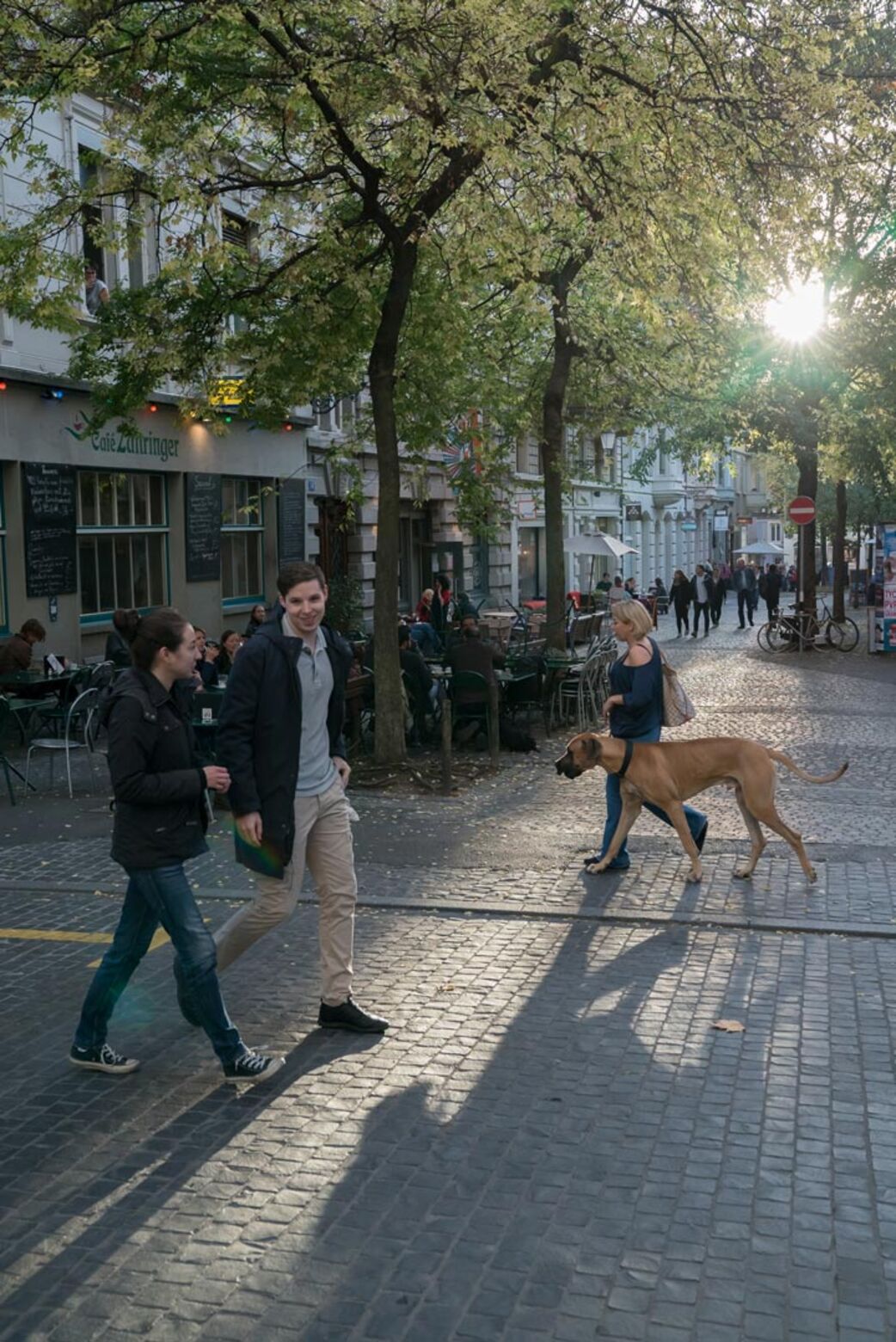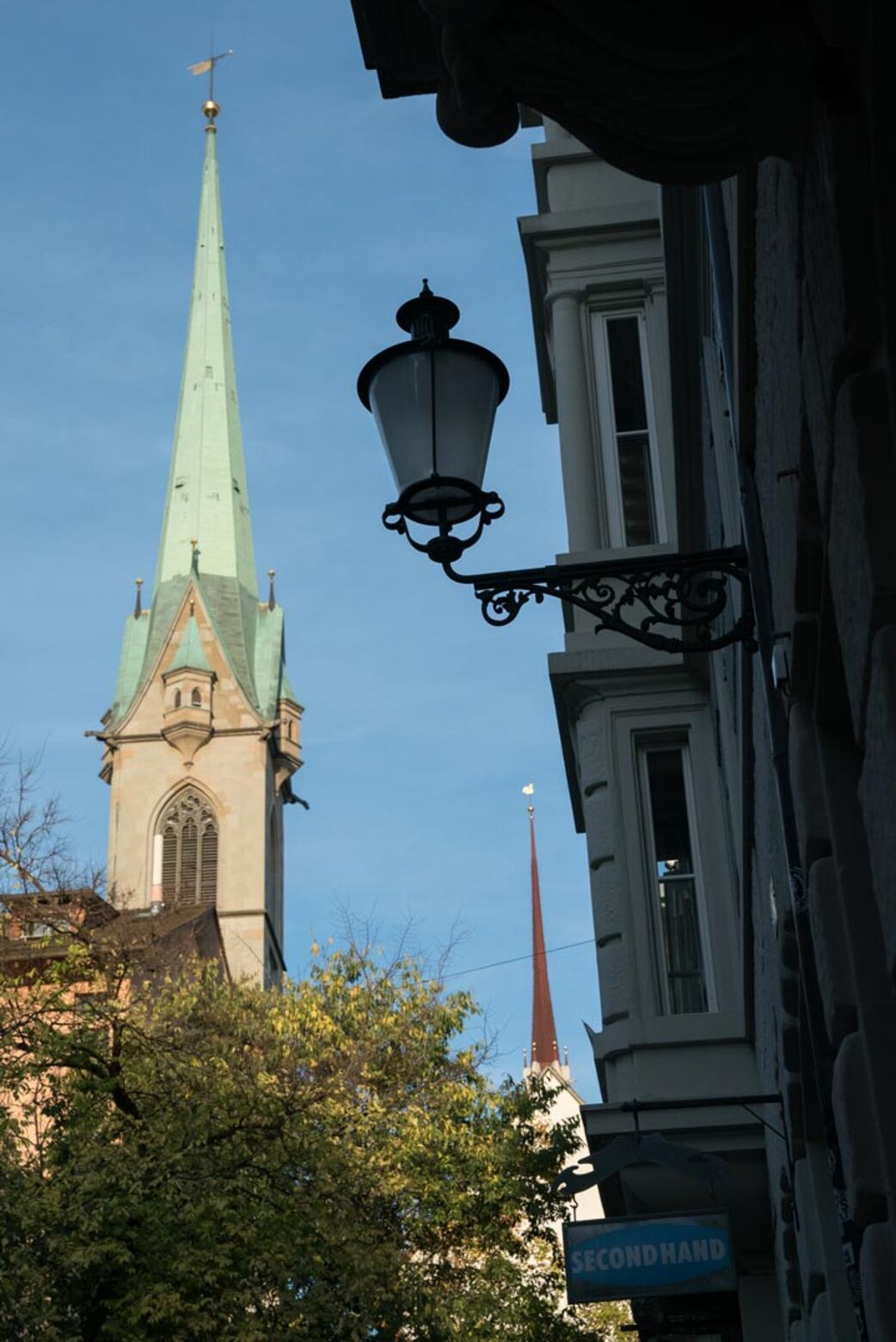 On the website, it says you serve quality food produced under fair conditions. Did you ever consider becoming a vegetarian or even vegan restaurant?
Joel: No, we want to offer something for as many people as possible, whether they're vegetarians, vegans, meat eaters or allergy sufferers.
Melina: Any meat that we serve is always organic though.
Joel: Our vegetables generally are, too. But we prefer to source conventional tomatoes from the Zurich highlands rather than organic ones from Spain.
What is your signature dish?
Joel: Our stir-fry.
Melina: Actually, everything on the regular menu has its place because it's consistently popular.
Joel: We've tried to remove things from the menu in the past, but this was met with an outcry from our guests, so we quickly changed it back again.
Melina: Like when I used to come here as a customer and realised the halloumi dish had suddenly disappeared from the menu... We also serve home-made water kefir and kombucha. And the food here is relatively cheap by Zurich standards, that's for sure.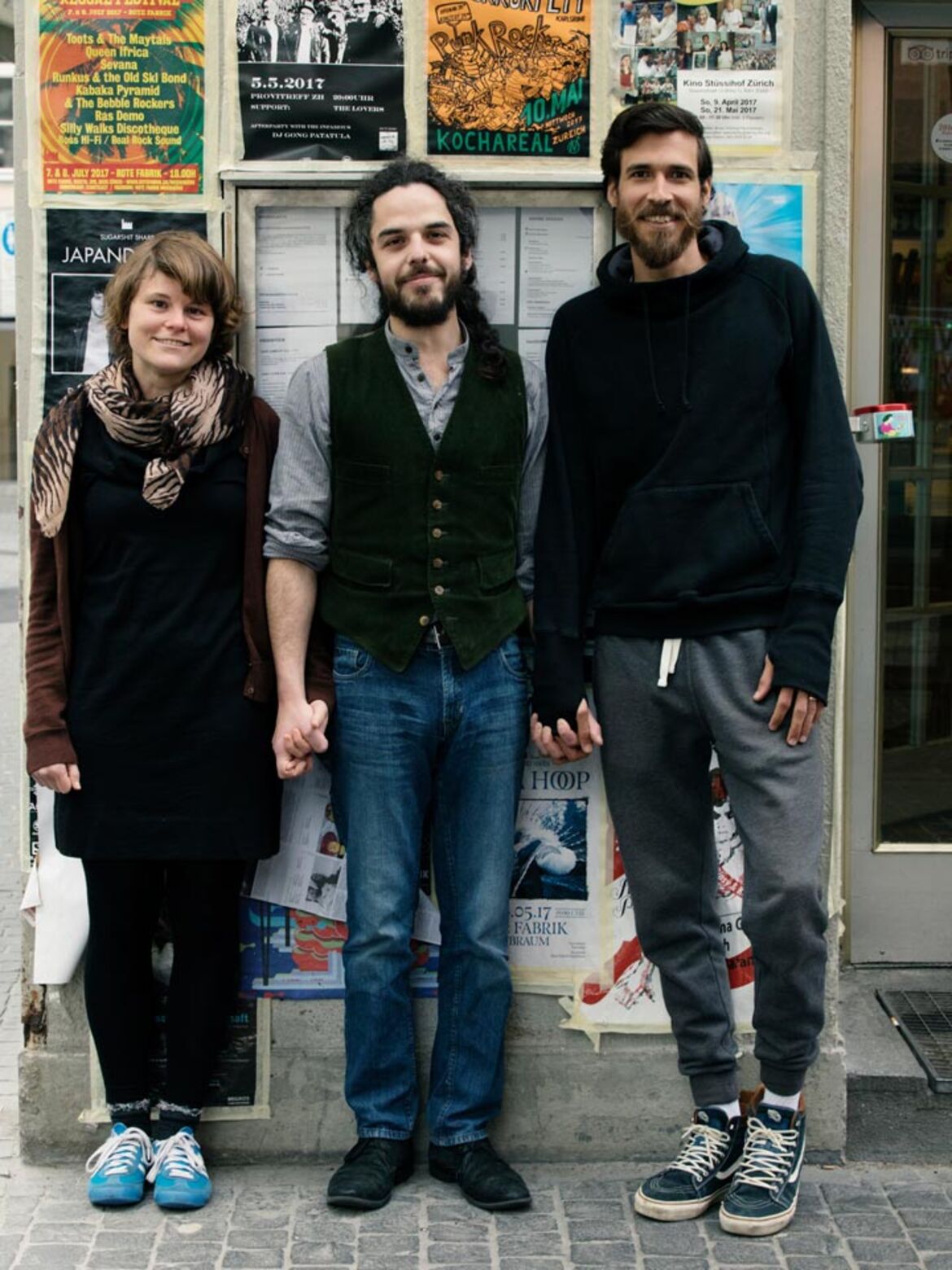 If you were to produce an advert, how would you sell yourselves?
Joel: The Zähringer is different, and it's worth dropping by to see for yourself. If you're unlucky, you might catch us during a quiet period, but it's still a great place to enjoy a pot of tea.
Melina: (laughs) In my opinion, it's the cosiest café in town.
Alejandro: Anyone who likes eating in an easygoing environment and being served by friends...
Joel: … or likes to be a little noisy from time to time...
Alejandro: … they're always welcome here.
Address
Café Zähringer
Zähringerplatz 11
8001 Zürich
+41 44 252 05 00
Website
Opening times
Monday, 6 pm to midnight
Tuesday to Sunday, 9 am to midnight
View posts by interests, or use the proximity search and additional filters.
Try it out
.
Save posts as favourites – simply click on the heart symbol in the upper right corner of the post.