Hum Records
Oliver Fitze's and Michael Büchel's record shop is a paradise for music aficionados.
Since 2004, people have been digging for black gold at Hum Records on Ankerstrasse. However, anyone searching for the big names in pop music is in the wrong place with Oliver Fitze and Michael Büchel.
You will search in vain for Bob Dylan here. Likewise Neil Young. And Oliver Fitze and Michael Büchel won't be able to help with the latest release from Miley Cyrus or Lady Gaga either. Since 2004, their record shop, Hum Records, has been grooving to a different vibe.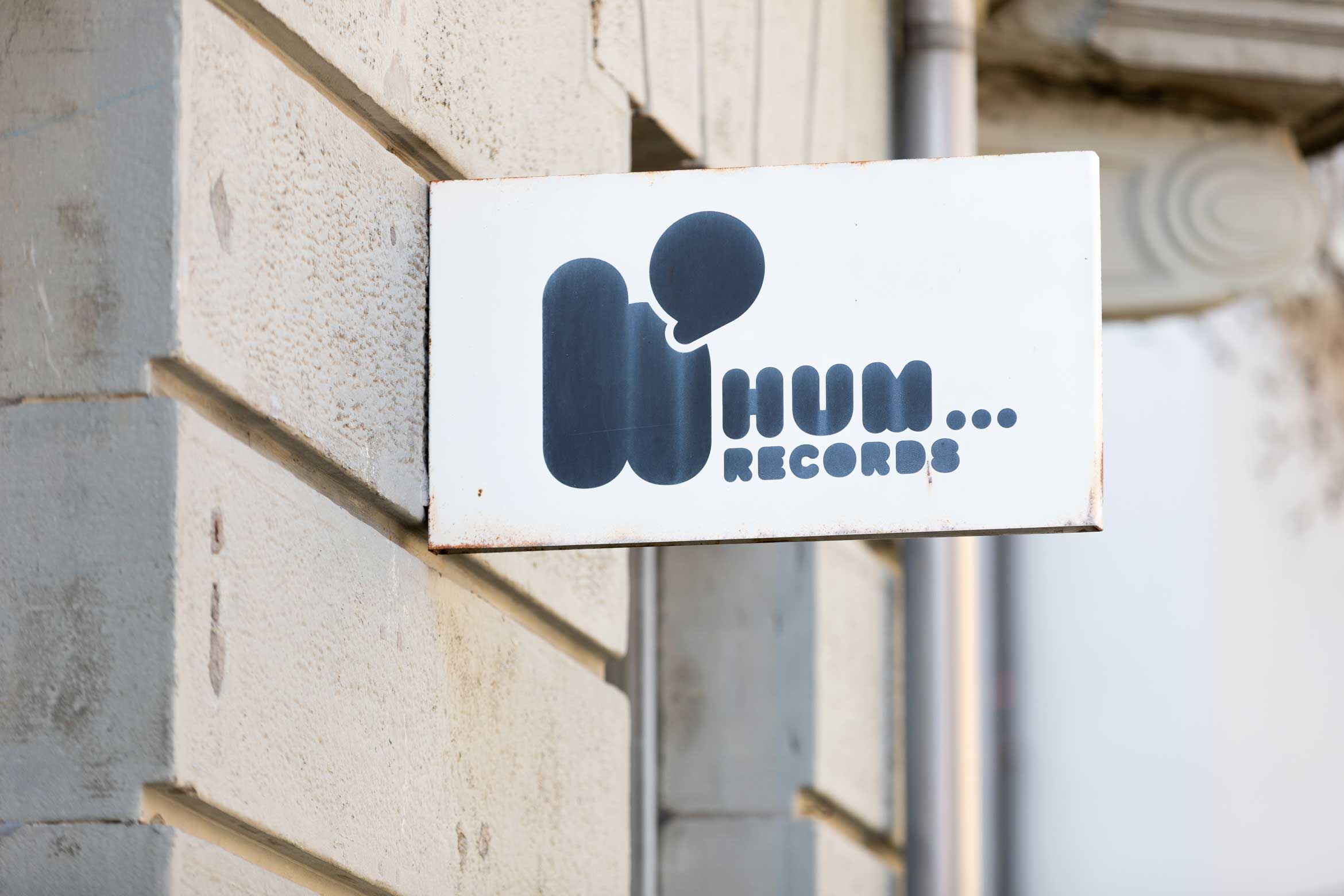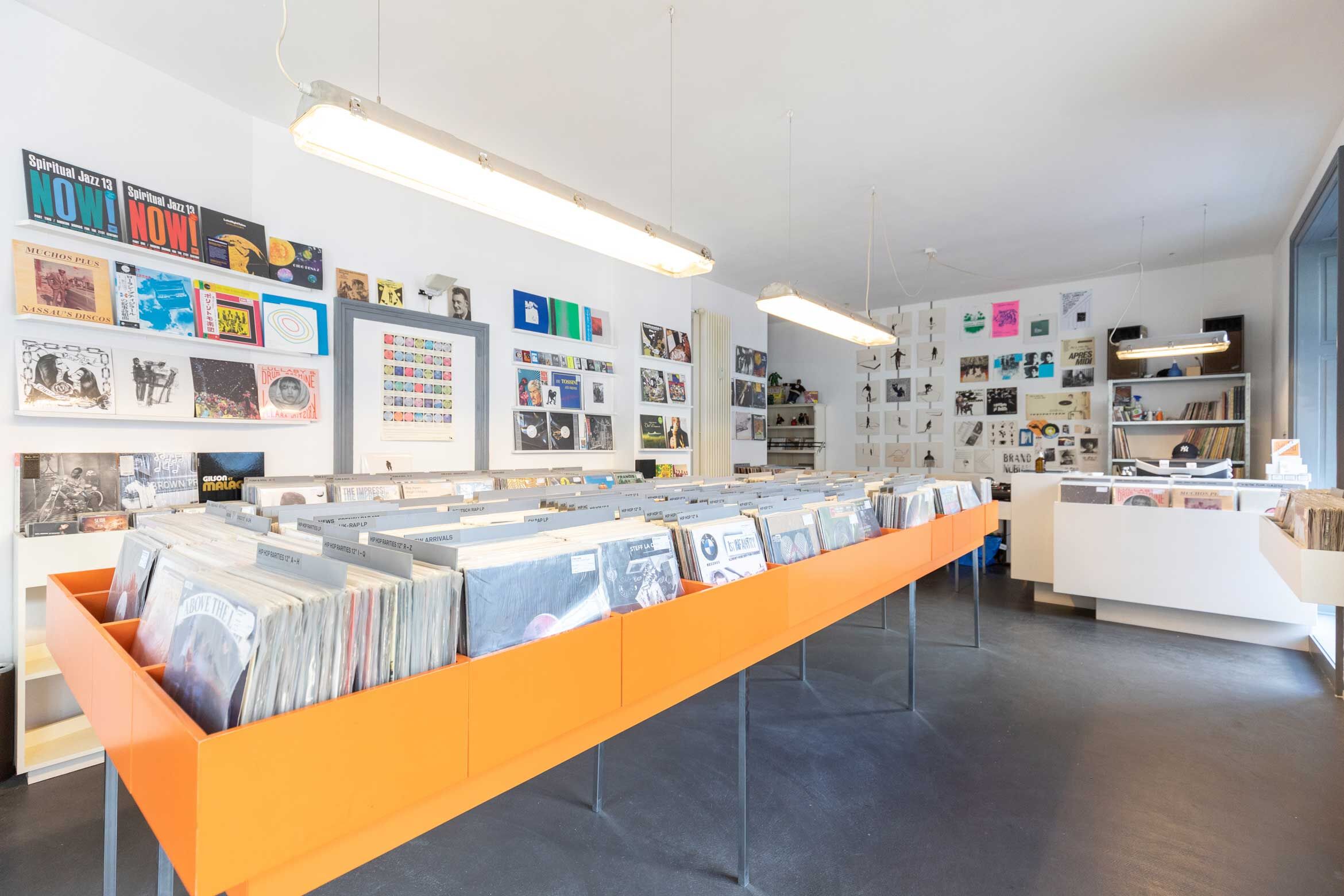 Hum Records has grown organically.
This vibe has become hard to pigeonhole as, just like any good record collection, the offering in the shop at number 11 on the corner of Ankerstrasse in Zurich's district 4 has somehow simply grown organically. Evolving with the taste of its owners, customers and suppliers. 'I think even now we could say it all has its roots in Black Music,' says Oliver Fitze, also known as DJ Reezm on the hip hop scene, where he has been active for several decades as a DJ and producer. 'This is in a way still the core, but since Michi has fully come on board, the selection and clientele have expanded significantly.'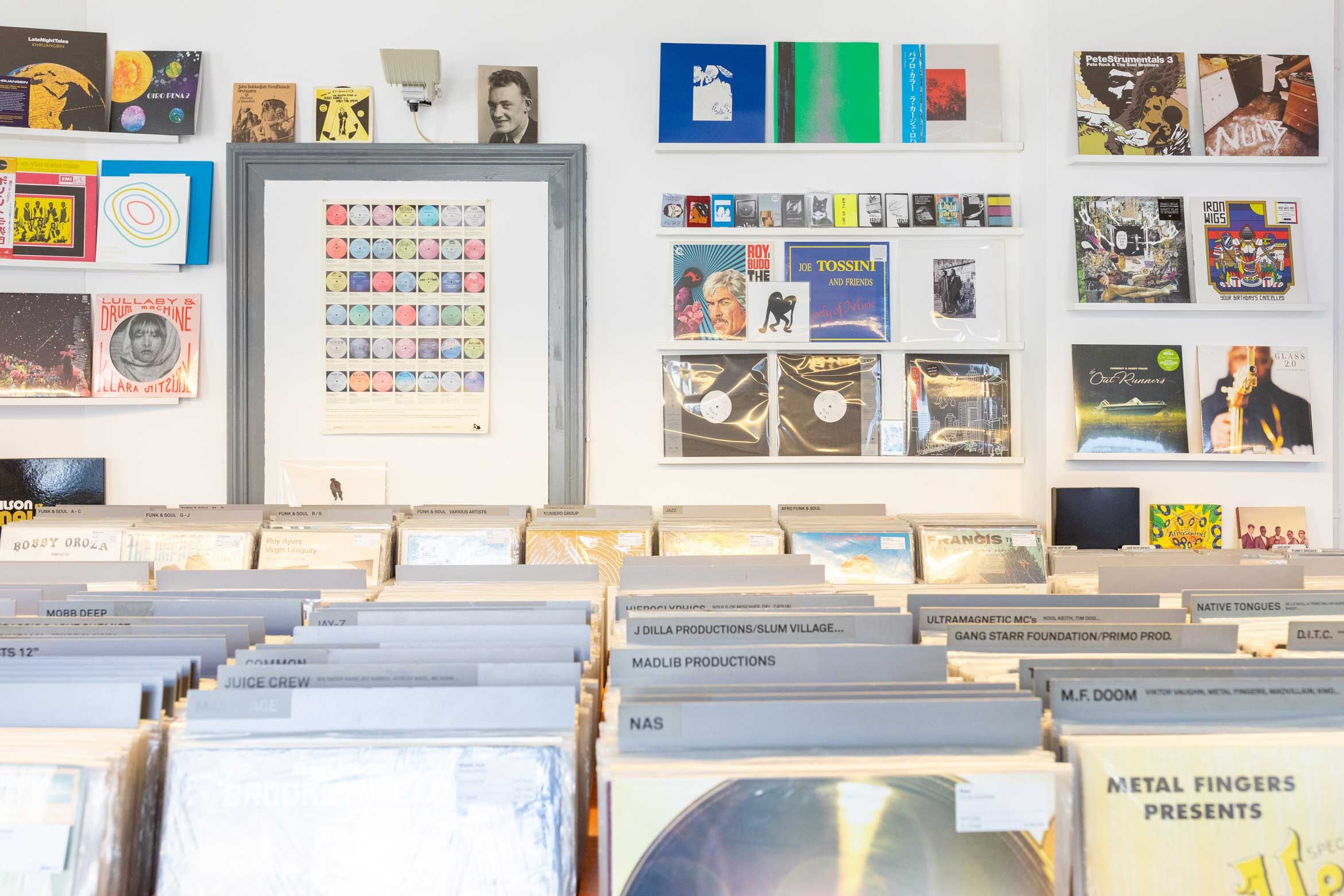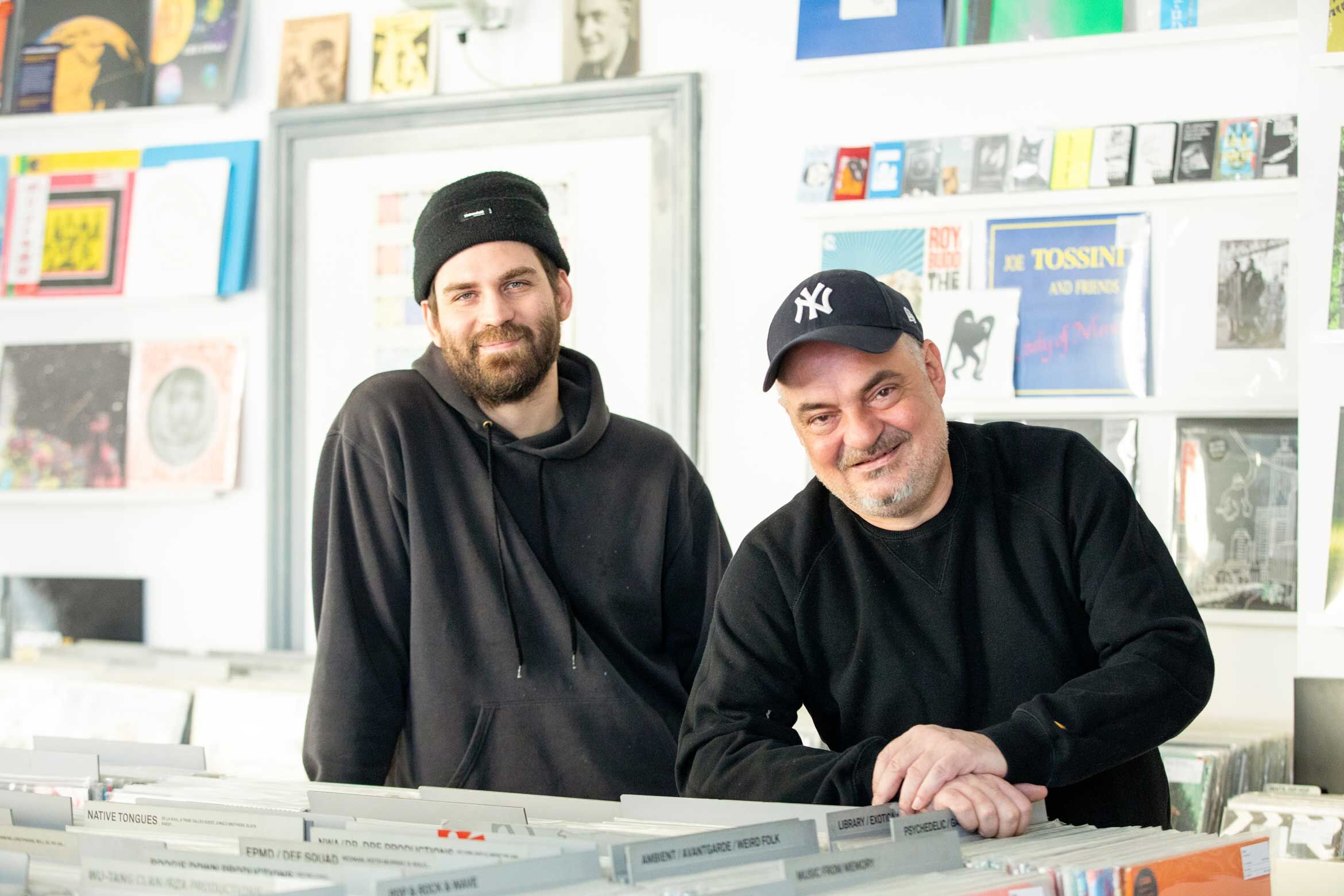 'When things are quiet in the shop, we take turns playing music.'
Oliver Fitze
That's because Liechtenstein-born Michael Büchel (where his name is typically shortened to 'Mihi', everything is very informal in a record shop) also has a parallel life as a DJ. In this other reality, he is called Kejeblos and, with Phantom Island, runs a record label that has made a name for itself with eclectic releases in genres from house to disco and dreamy instrumentals. Electro has gained in prominence since his arrival; the 4 To Da Floor and House sections are now well maintained, with the selection of psychedelic and world music expanding week on week, both in terms of space allocation and depth.
In a real record shop, there are no sales people. A real record shop – like Hum Records – is staffed by nerds. People who have specially formed sensors in their fingertips. A bit like the metal detectors people scan over sandy beaches in search of antique coins or gilded amphoras. Fingertips specialised in digging up black gold.
'My last real gold-digger moment was around eighteen months ago,' says Oliver, recounting one of his cellar expeditions. 'Even now, I still get goosebumps talking about it.' A collector had contacted him. He wanted to liquidate his collection. A collection, as Oliver quickly noted, that was brimming with rare and valuable works. Lots of soul, jazz and funk records that could be sold for many times their original retail price. Records worth several hundred Swiss francs. Oliver bought everything he could carry. His hands were trembling.
Their shop is a goldmine for others: a place where they can find, guided by expert advice from one of the two owners, the music that will quite possibly define their life over the coming weeks and months.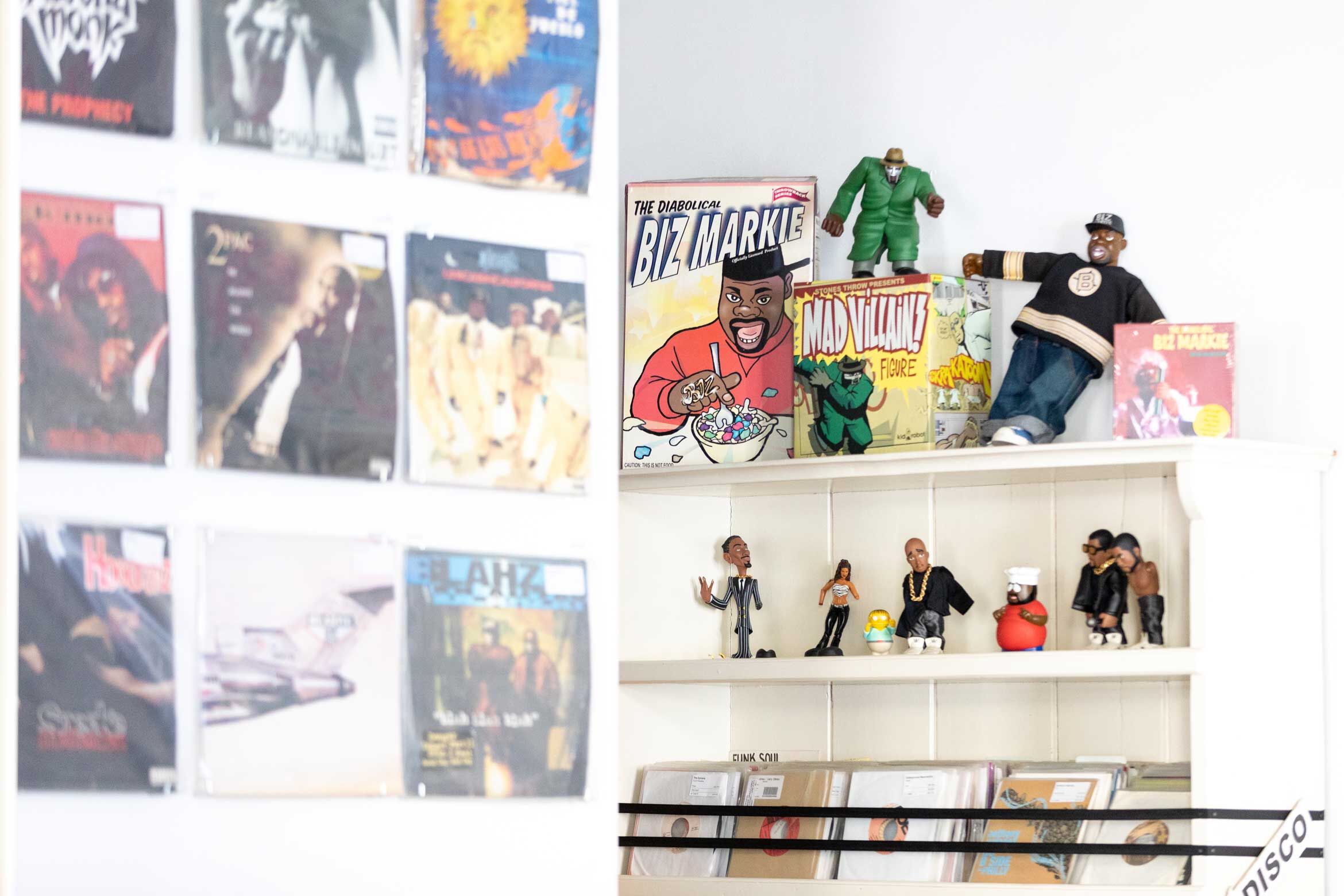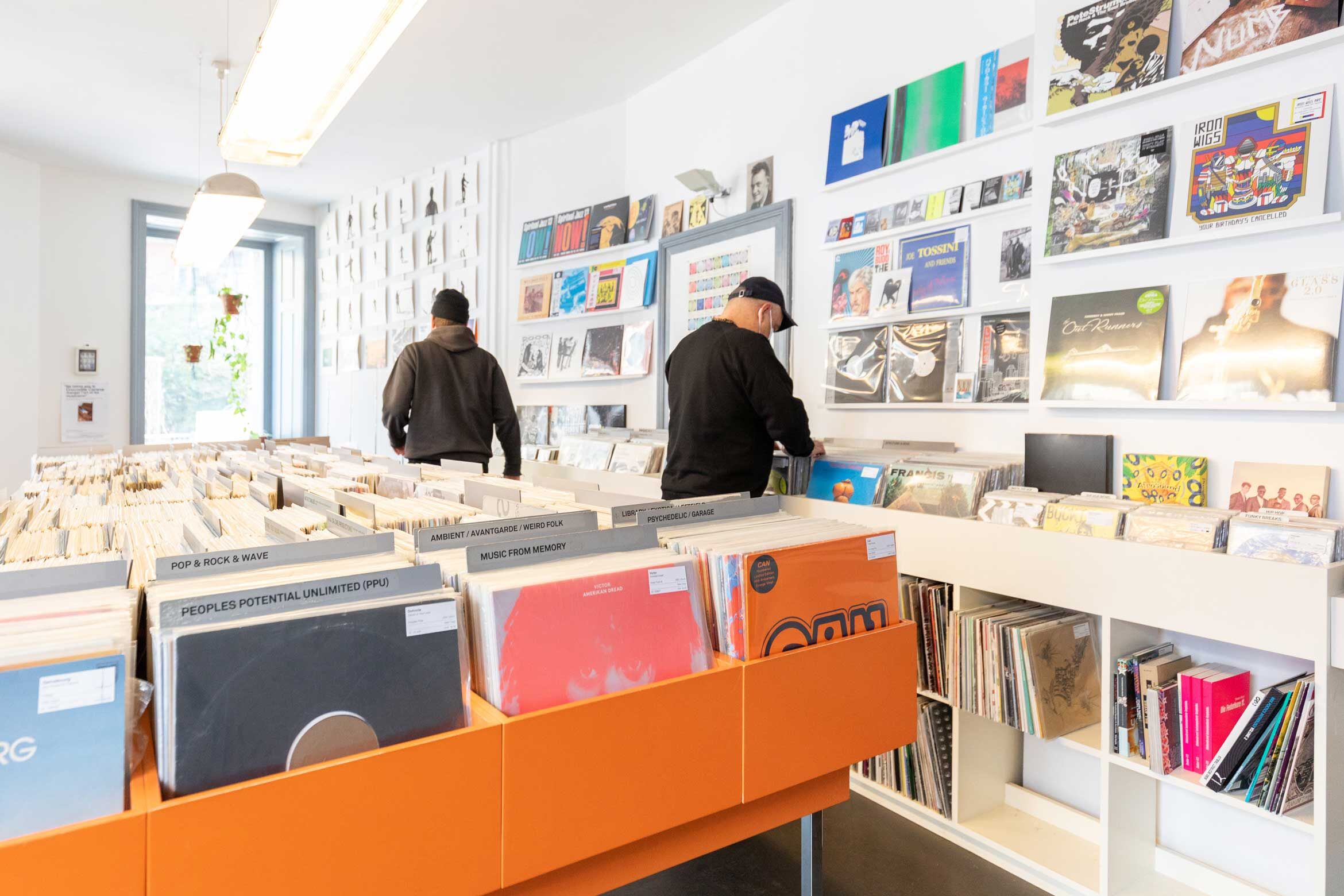 So what were the defining tracks of recent times? Records by the New York rappers Ka and Roc Marciano, the late MF Doom, albums by the Zurich producer Lexx and the Texan instrumental trio Khruangbin, who Mihi regards as overrated but still sell dozens of records here.
'When things are quiet in the shop, we take turns playing music,' says Reezm. 'Michi can play tracks for hours without me recognising any of them – and the reverse is probably true too.' There is a process of continual mutual learning. Learning never stops, you simply go deeper into the subject area. 'And sometimes we even dance too – just for ourselves.'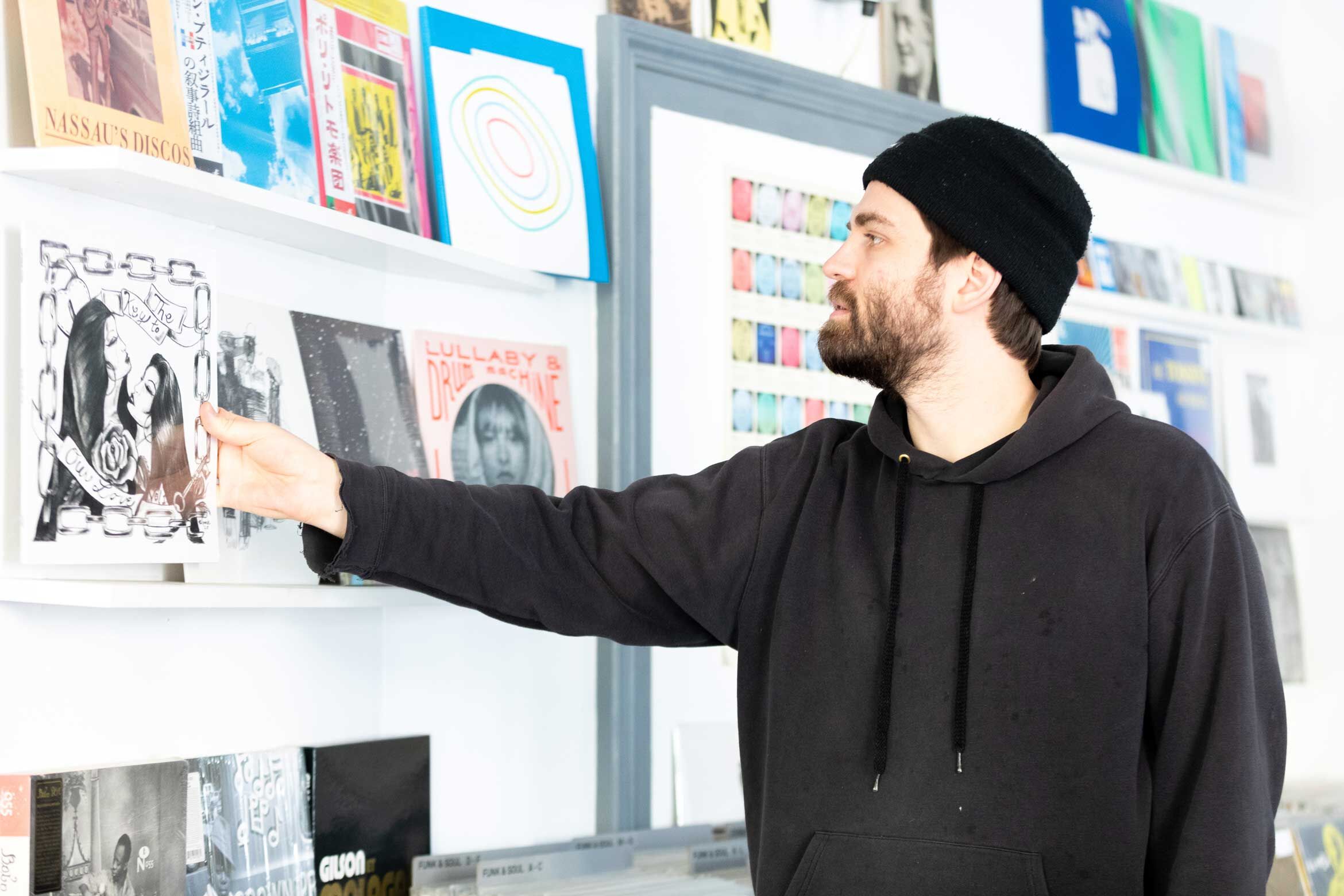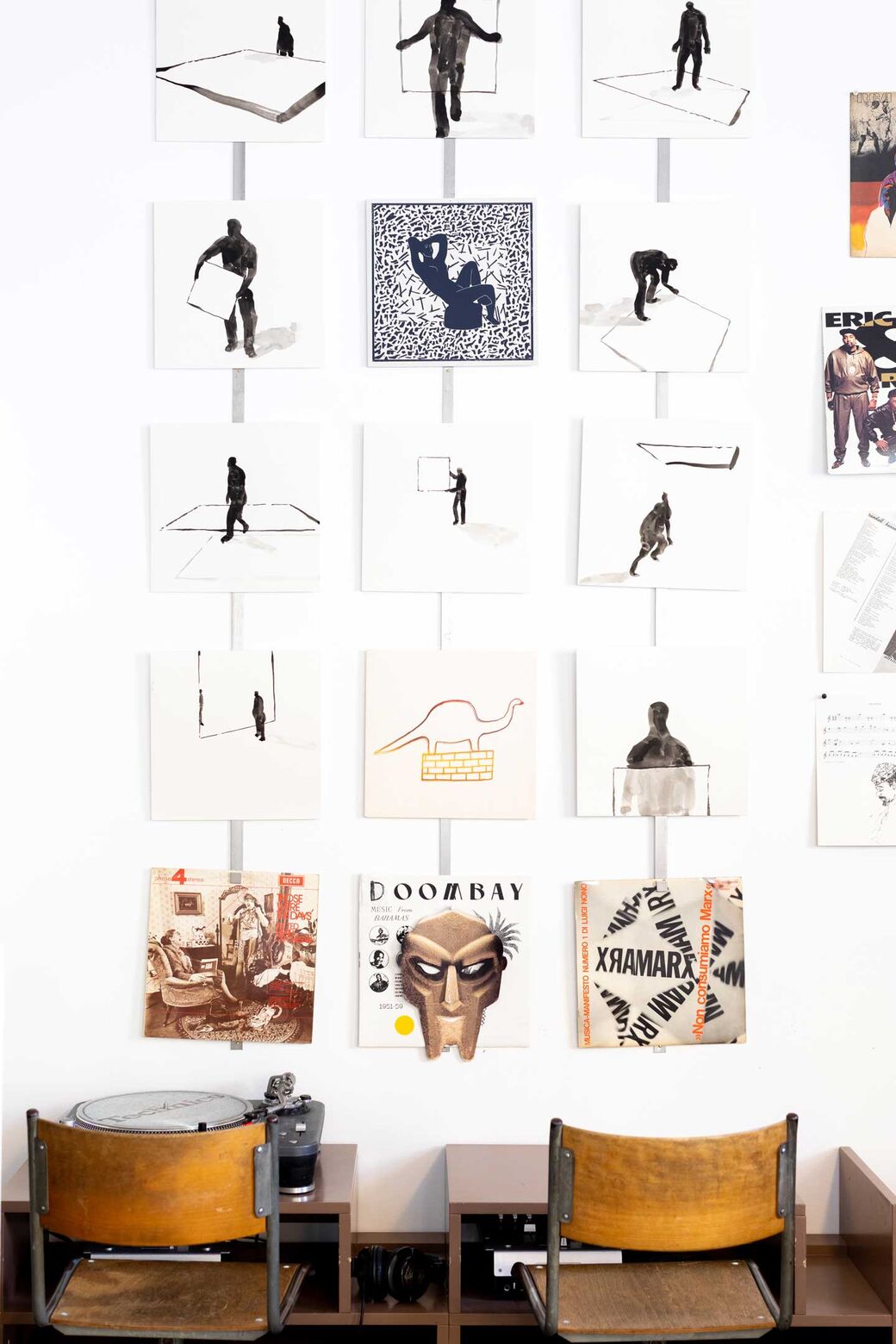 Running a record shop is not a fast-track route to financial success. When pandemics or similar crises don't loom large, they boost their finances by DJing. However, they are both convinced that the dark days for the vinyl business are over: 'The great decline is over,' says Oliver, and Michael adds: 'I don't believe the days of record shops are numbered. Even during the lockdowns, people were still busy ordering – just online rather than in the shop.' It's not quite the same, of course. 'This is still a favourite place for us, there's no doubt about that.'
But the city's other record shops are important for them too: Zero Zero, 16 Tons, Sihl Records. Their hunger for records is never sated. And the same goes for 80 per cent of their customers. 'Of course, there are people who buy a record occasionally, partly because it looks good in the rack, and people who call in once and never come back. But many of them feel the same way we do: it's a kind of addiction.'
People are ordering new records even during lockdown.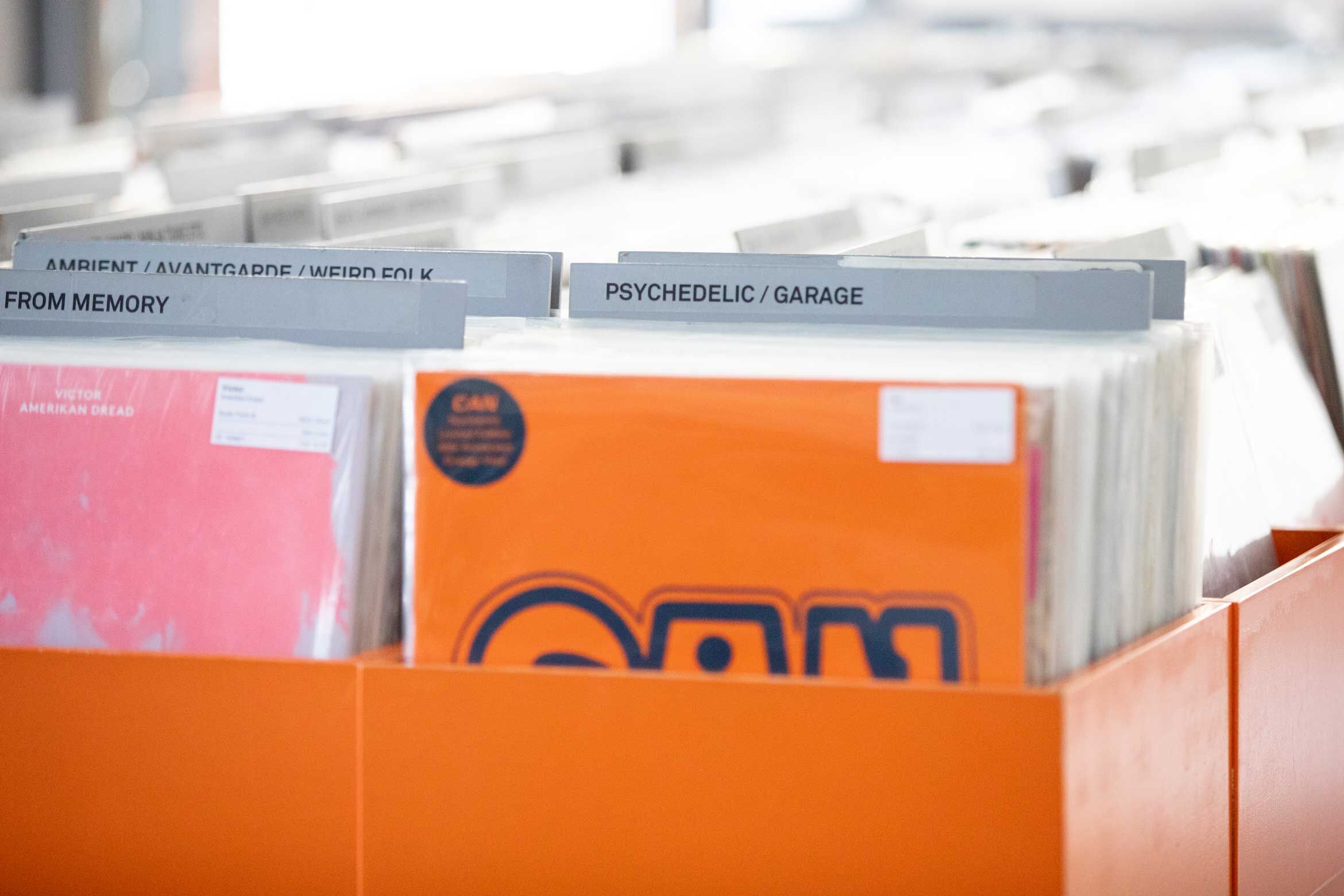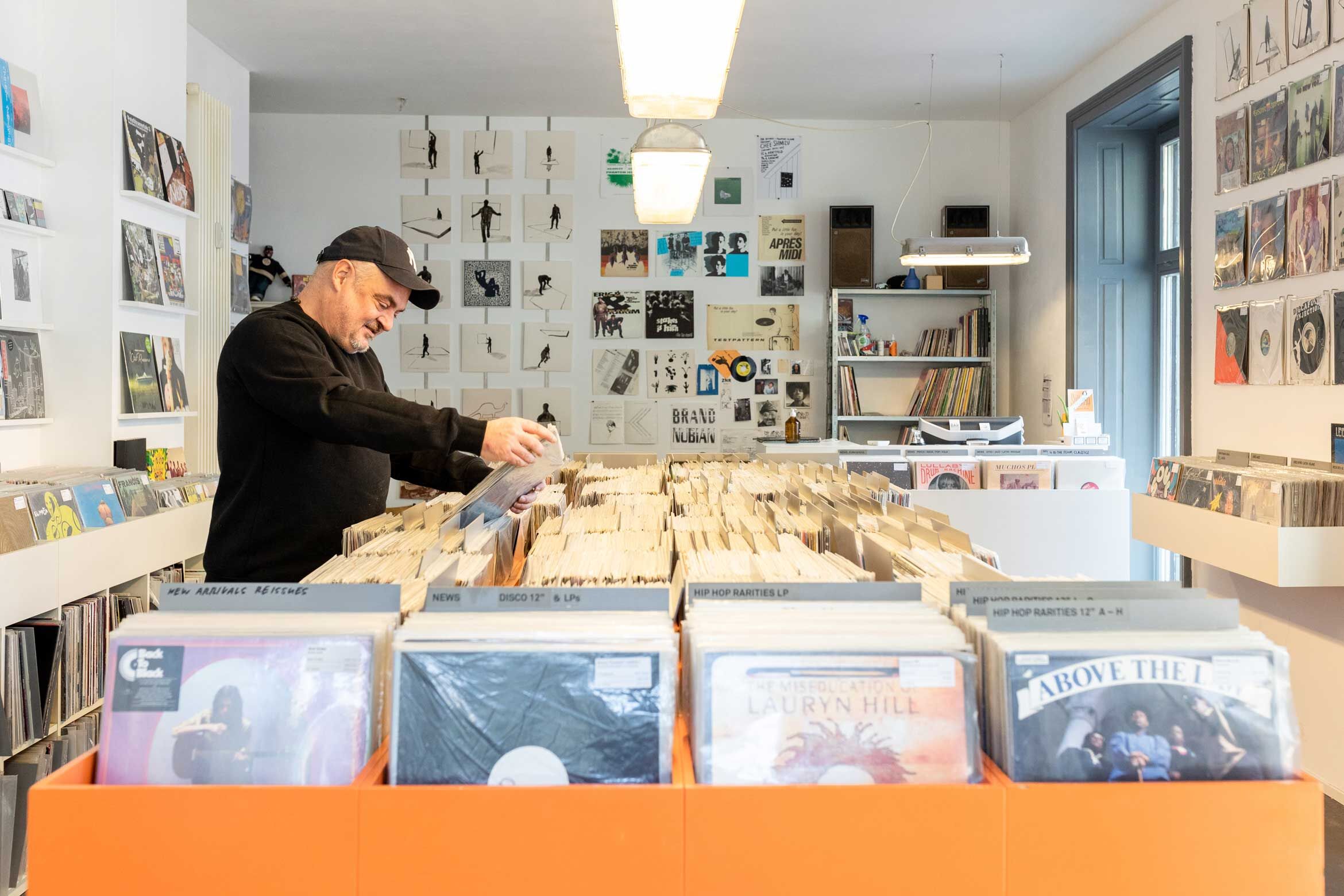 An addiction too for places like this one, where you can immerse yourself entirely in the subject. A place where you don't need many words if you're not in a chatty mood. Sometimes, just a quick 'hello' in the direction of the counter is enough, before losing yourself in the world of music, bending over the racks, browsing rows of records, repeatedly coming across a name or a label, spotting a cool cover, accumulating a pile beside you that you then listen to at your leisure, spending a whole afternoon travelling around the world with headphones. And then taking a little piece of this world journey home with you.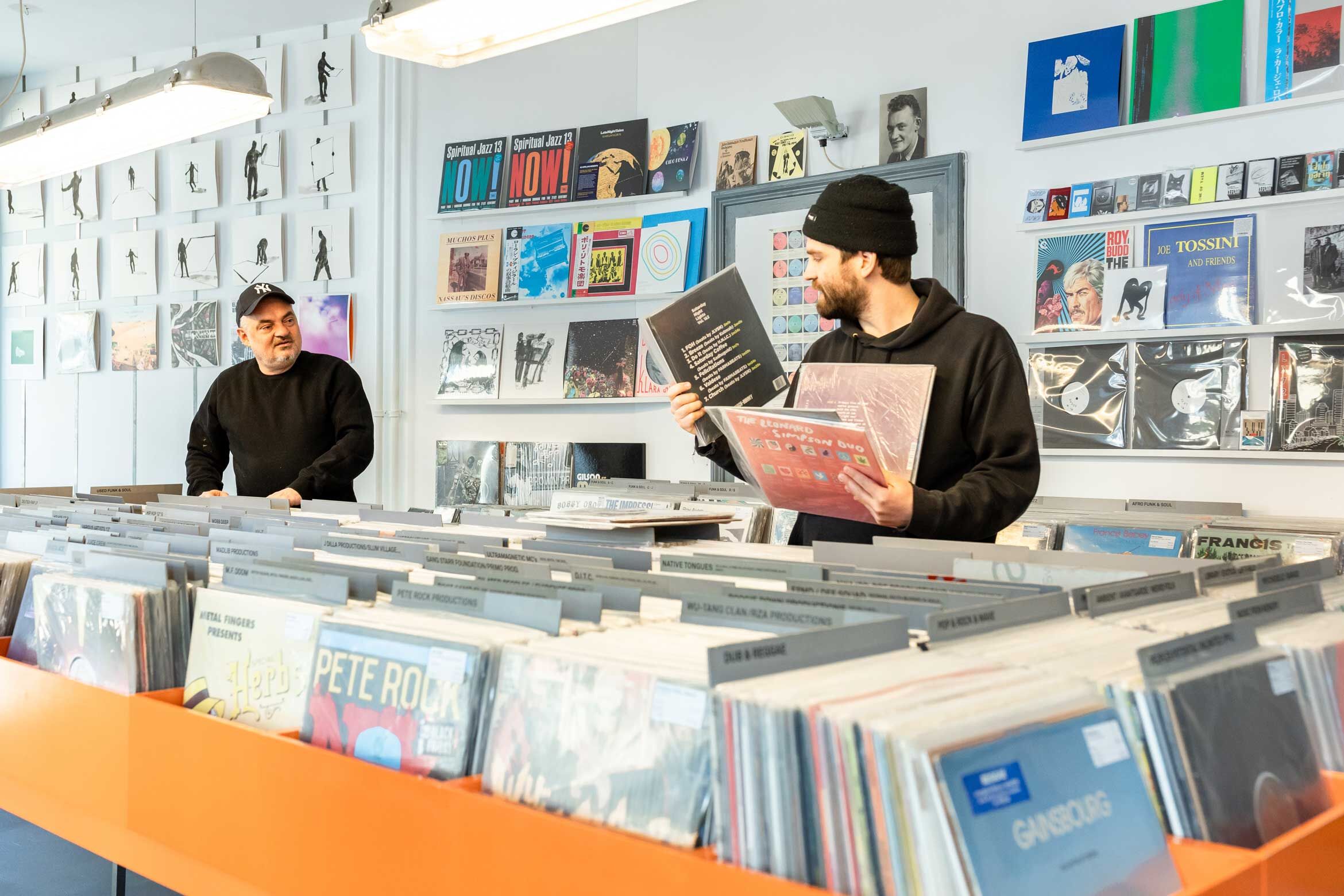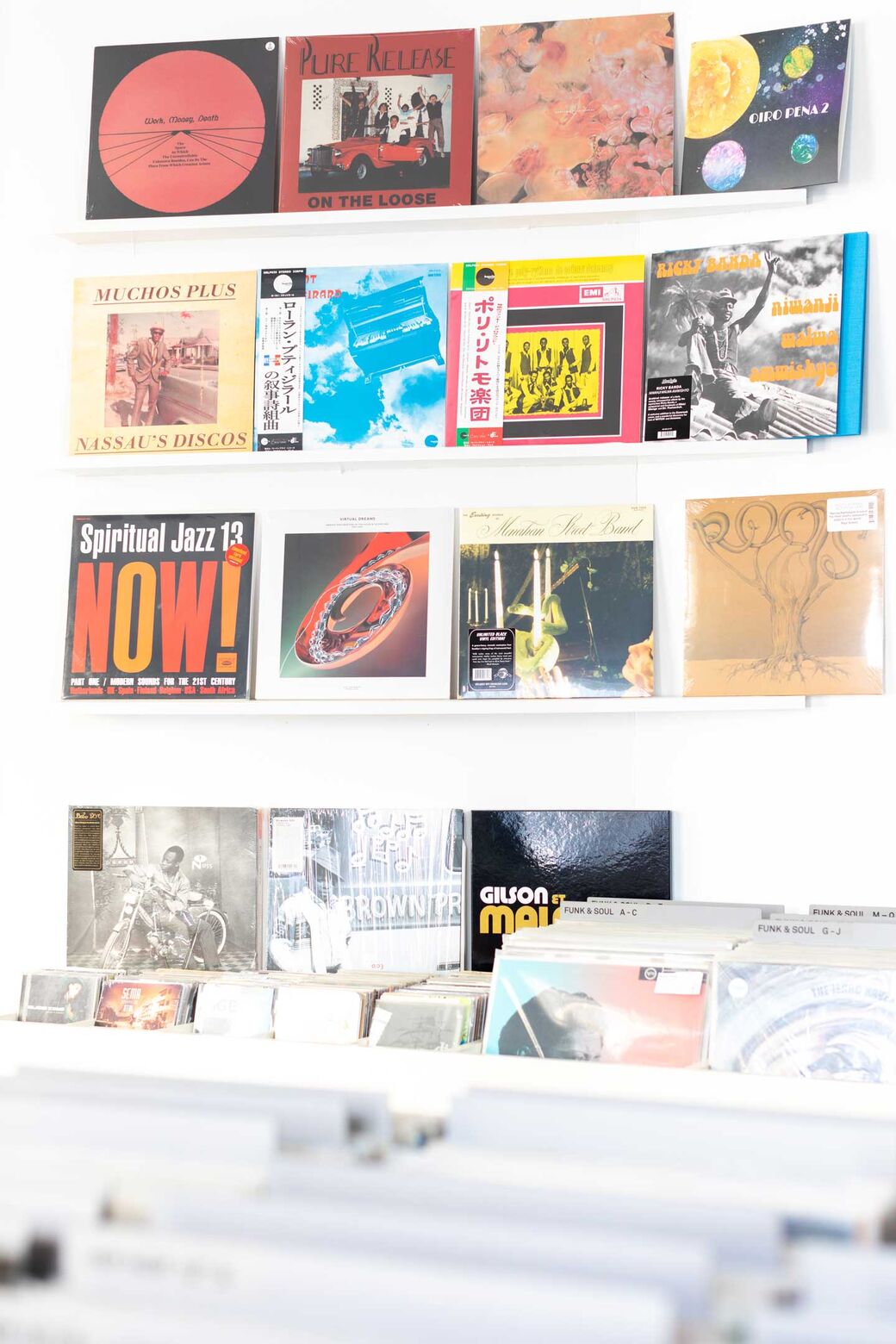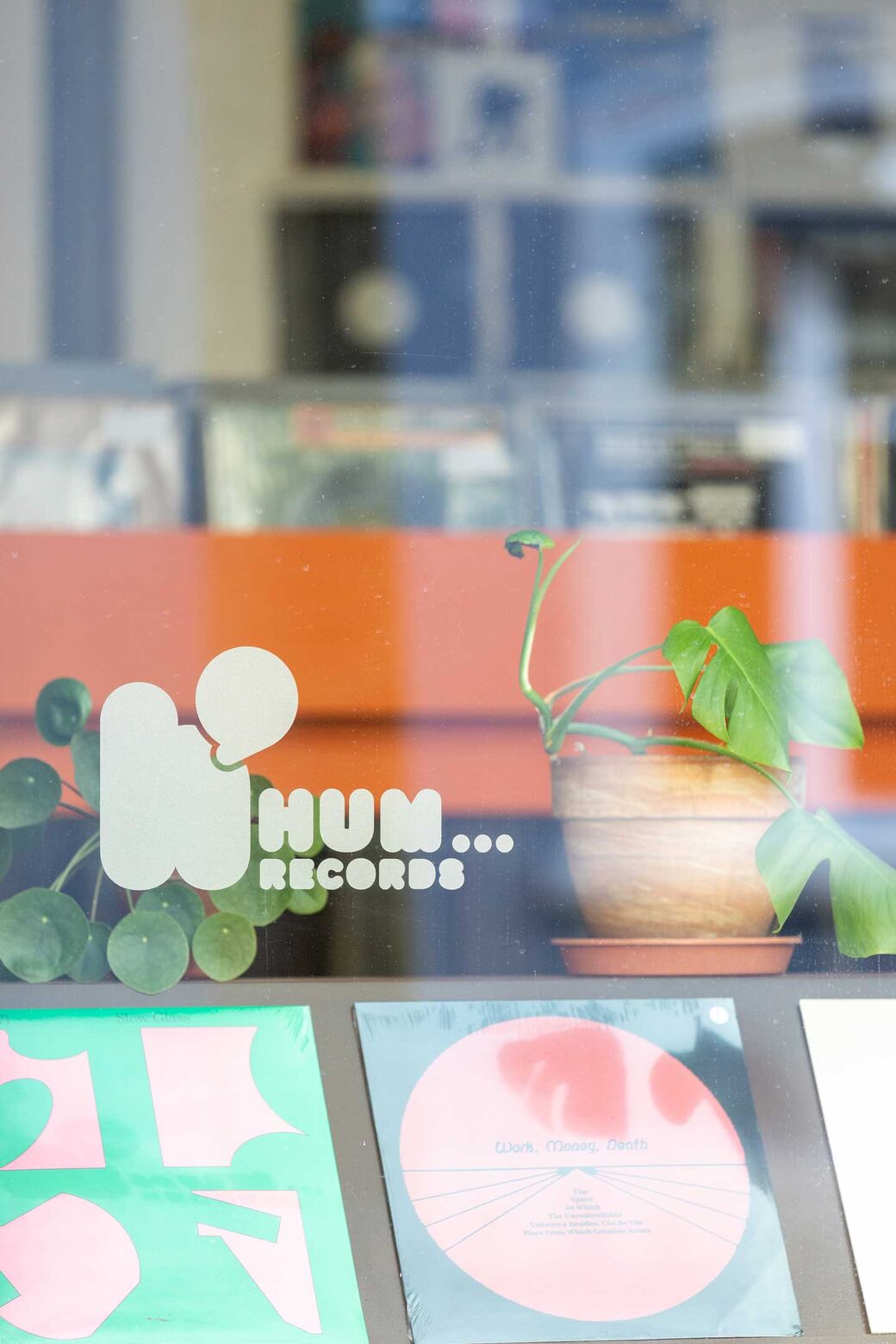 The two owners often point out hidden gems to regular visitors: 'Hey, have you heard this one?' Or: 'I think you might like the new Four Tet.' Or perhaps: 'Have you had a look yet? There are a few new things in the Brazil section. Check it out.' Silly jokes are just as welcome as shop talk. At the weekends, DJ friends make appearances from time to time to play a few tracks and you might find a creative beat competition going on in the Corner of Boom.
But usually people simply browse. In most cases, each visitor, including a growing number of women, is searching for a personal goal, digging for their own gold.
Address
Hum Records
Ankerstrasse 11
8004 Zurich
+41 43 322 02 04
Website
Opening hours
Monday to Friday, 12 pm – 7 pm
Saturday, 11 am – 5 pm
View posts by interests, or use the proximity search and additional filters.
Try it out
.
Save posts as favourites – simply click on the heart symbol in the upper right corner of the post.