Salon Theater Herzbaracke
Whatever floats your boat: Federico Emanuel Pfaffen runs the floating salon theatre 'Herzbaracke' on Lake Zurich.
Federico Emanuel Pfaffen built the floating theatre more than twenty years ago. The waitresses here wear rustling skirts and warm smiles. Every piece of décor – from the peacock feathers to the musical automata – has been carefully selected. On stage, storytellers rub shoulders with magicians and sea shanties meet blues music.
Seagulls are circling above Lake Zurich. A golden onion dome sits atop the Herzbaracke's tower, glinting in the sun as waves lap against the floating turquoise cabaret theatre. I make my way on board via a jetty. Inside, Persian rugs adorn the floor while crystal chandeliers and art nouveau lamps cast a soft, atmospheric light.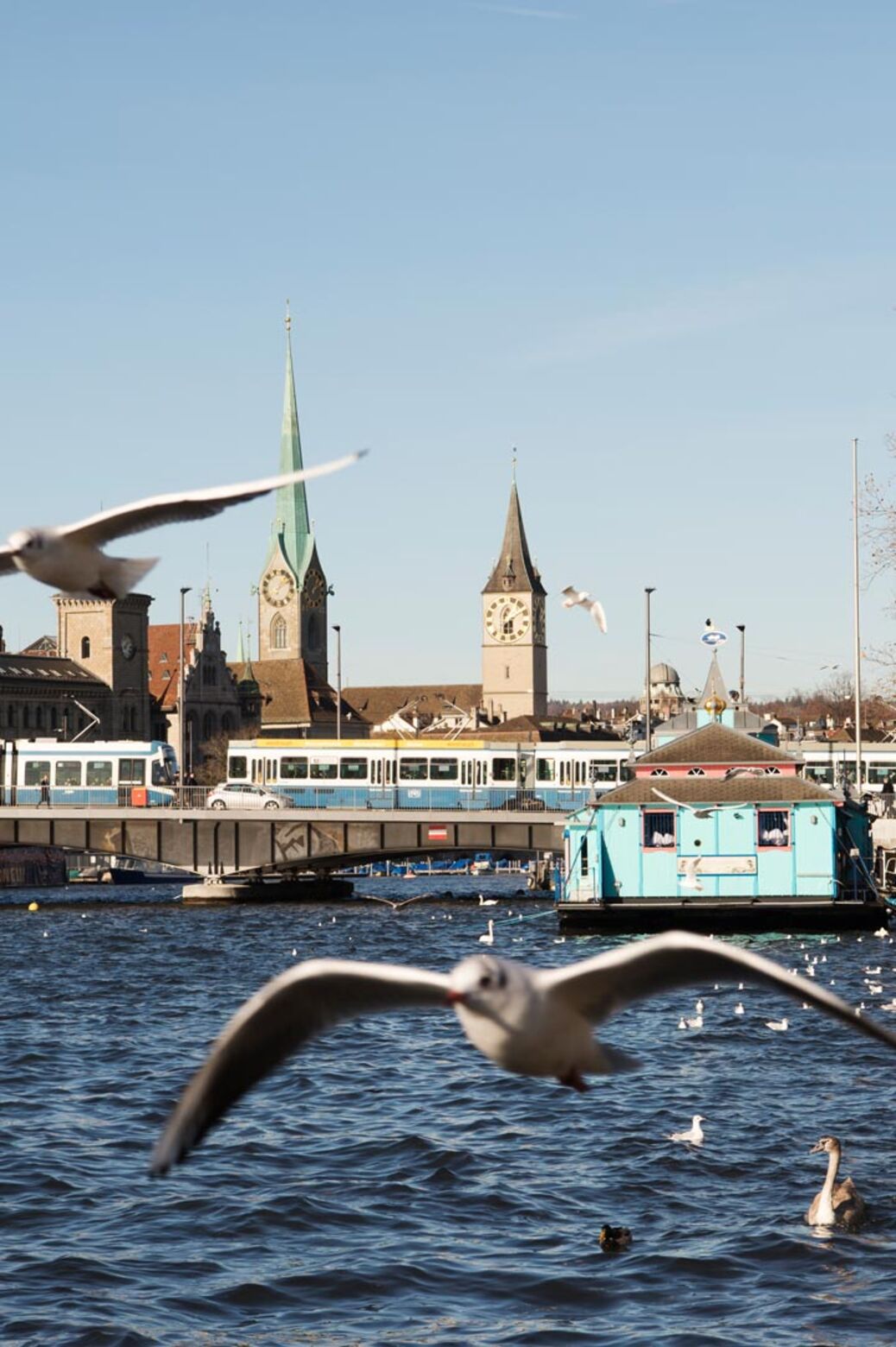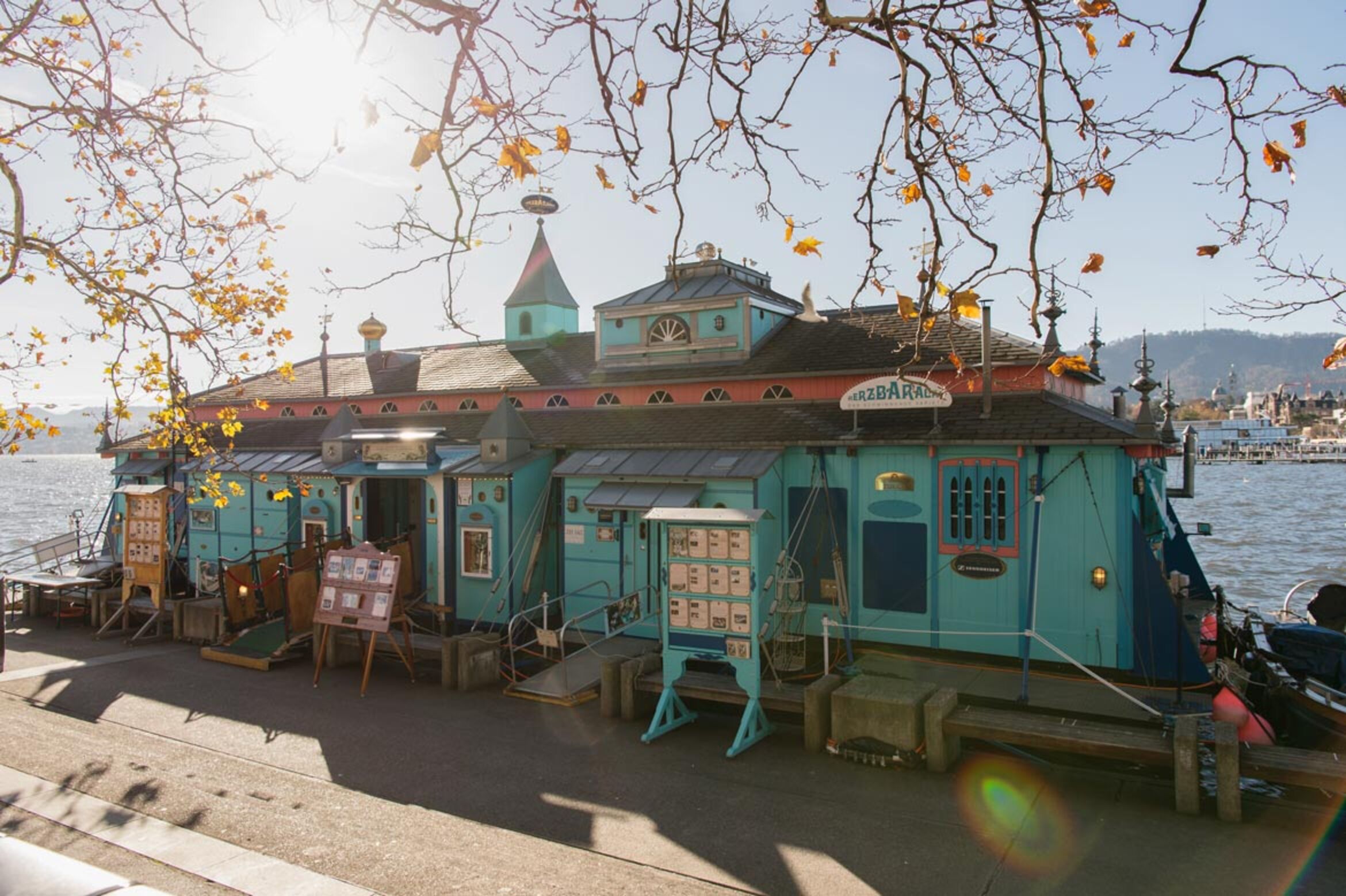 Behind the bar stands a woman wearing a long skirt, a bodice and red lipstick. Theatre co-director Nicole Gabathuler invites me to take a seat; her partner will be here in a minute. Federico Emanuel Pfaffen is known to many as a lively multi-talent who likes to do things differently. He sits down opposite me: a man with impressively bushy eyebrows, wearing academic-looking spectacles, braces and corduroys.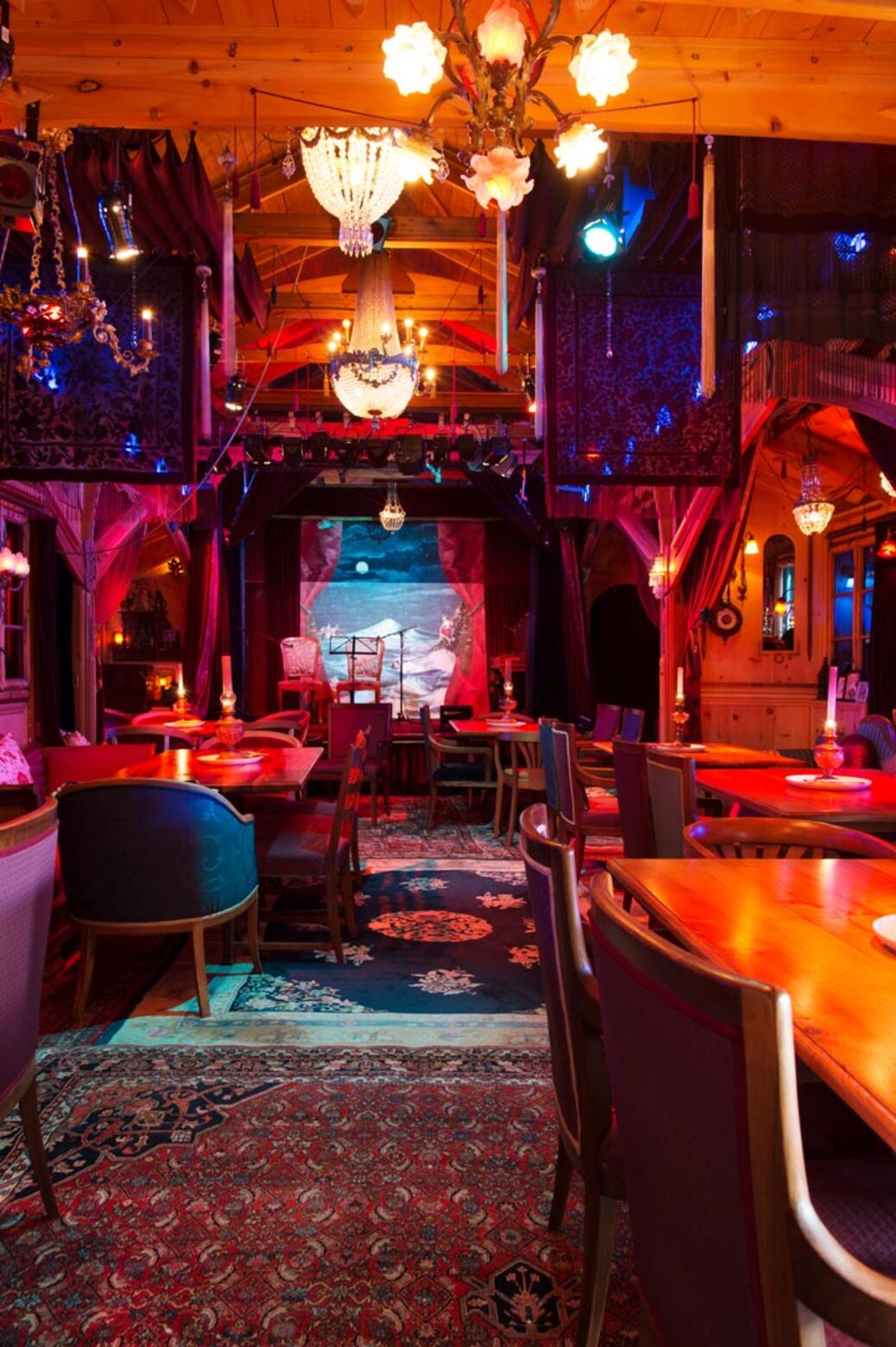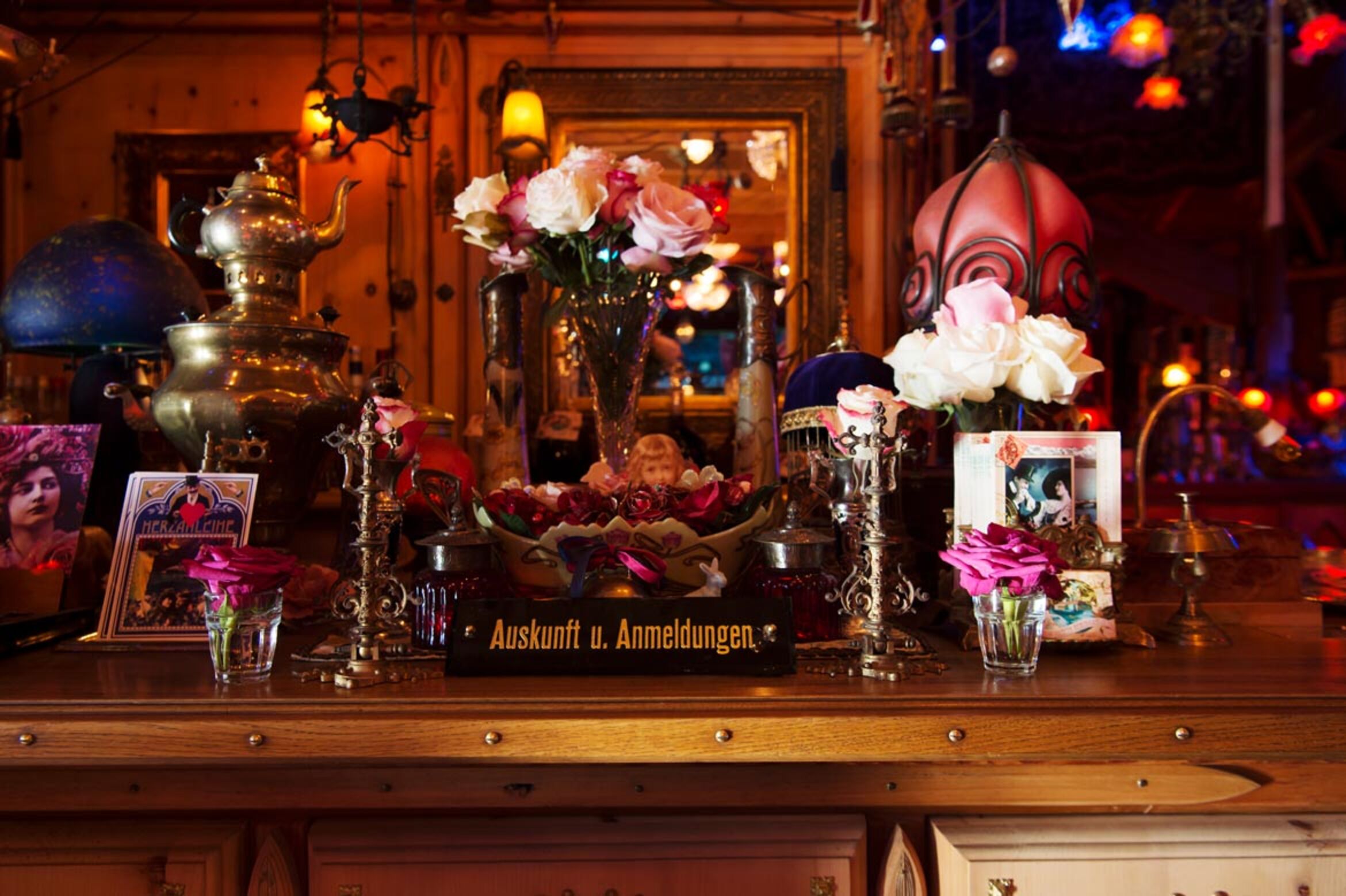 '99.999 percent of our guests leave here happy and satisfied.'
He's made quite a splash with his theatrical settings – including a disused railway tunnel and the old waiting room of Zurich's Stadelhofen train station – and with installations like an ark-airship.
The décor inside this charming wooden house on the lake may appear haphazard, but each item has been carefully selected, from the peacock feathers and musical automata to the wind-up carousels. With rustling skirts and warm smiles, the waitresses serve up culinary treats from the theatre's own kitchen. The acts range from singers and storytellers to circus artists and magicians, while music is provided by sea-shanty, blues and klezmer bands. It certainly floats his guests' boat: '99.999 percent of them leave here happy and satisfied,' says Pfaffen.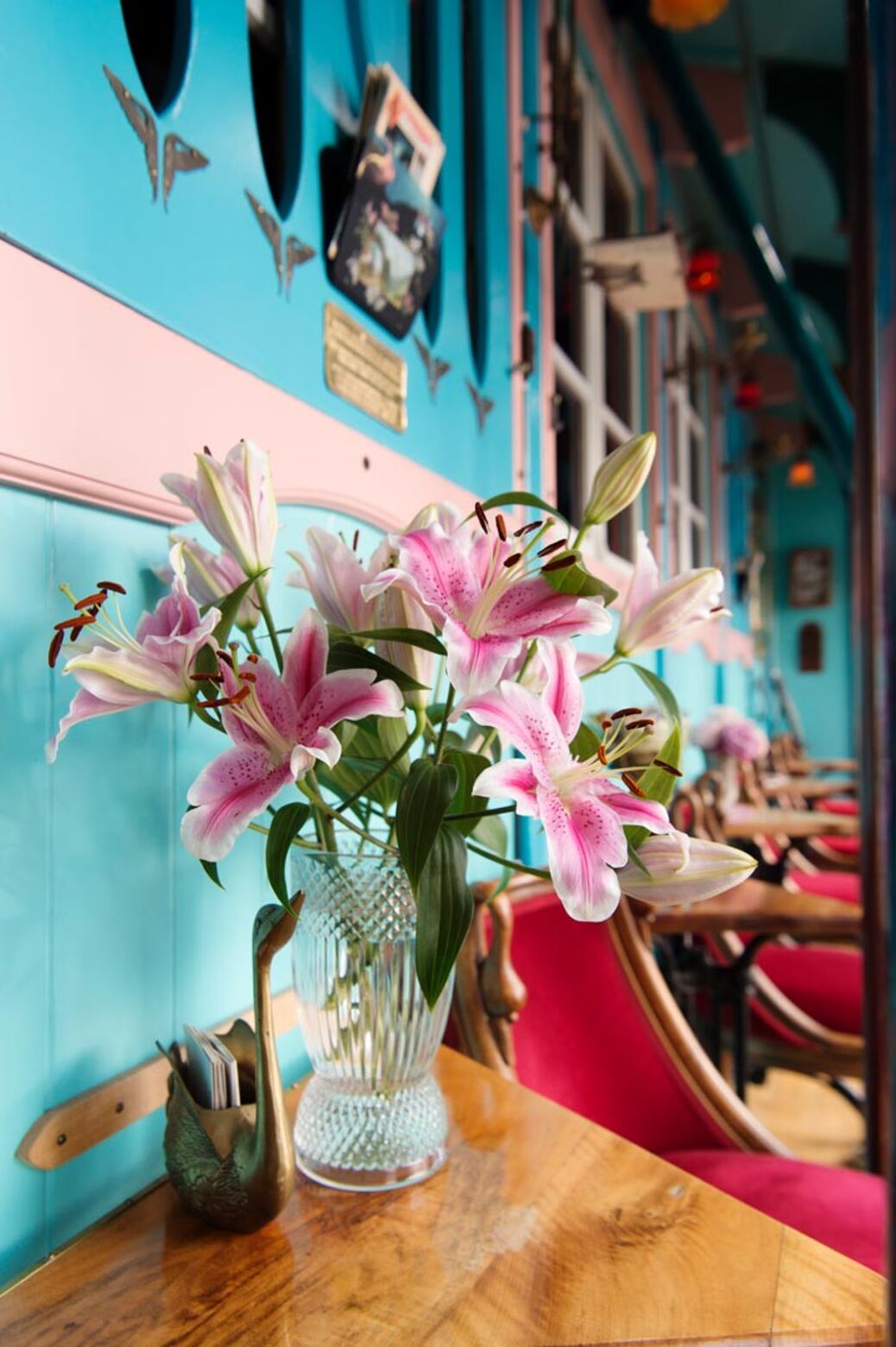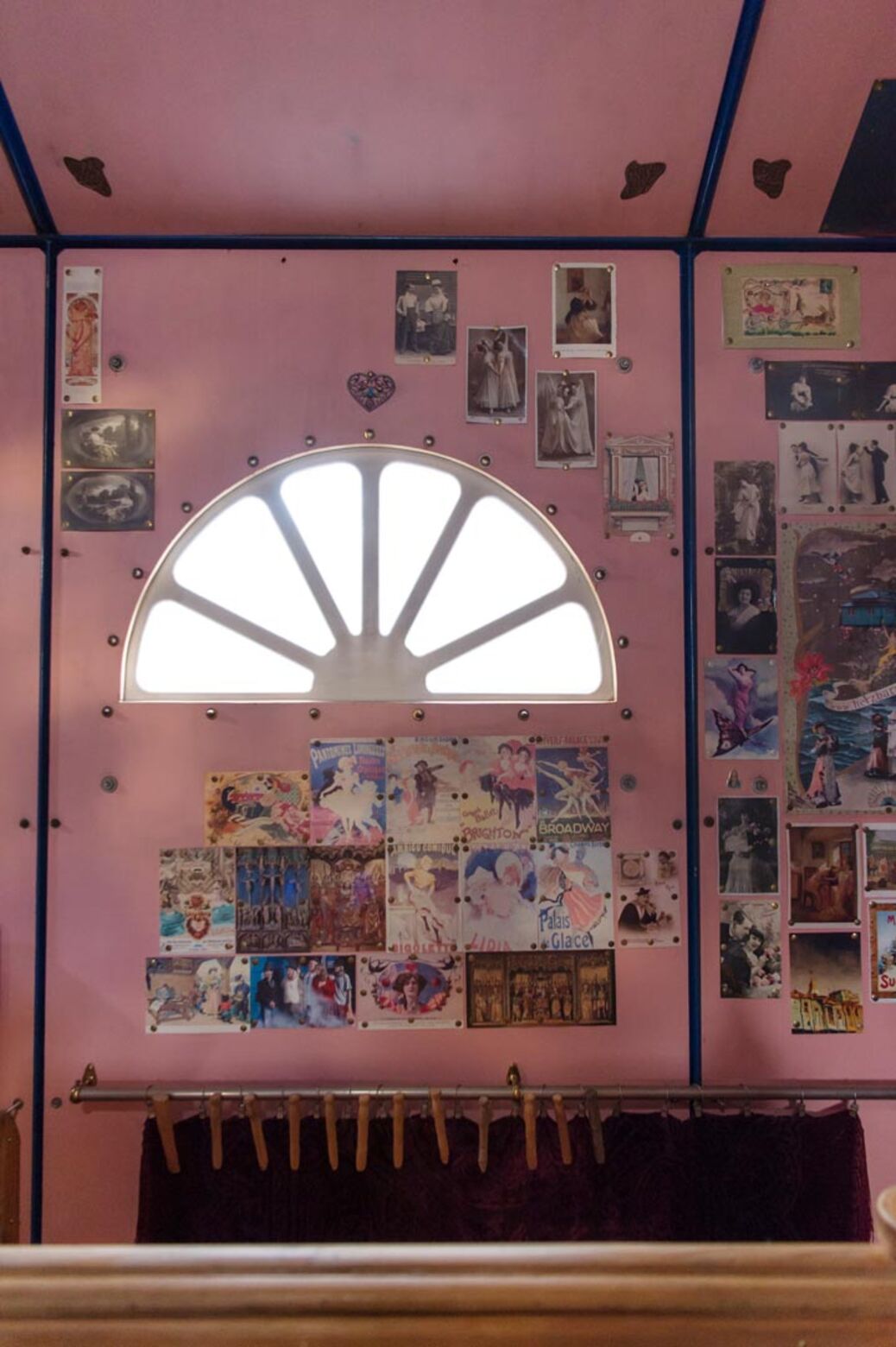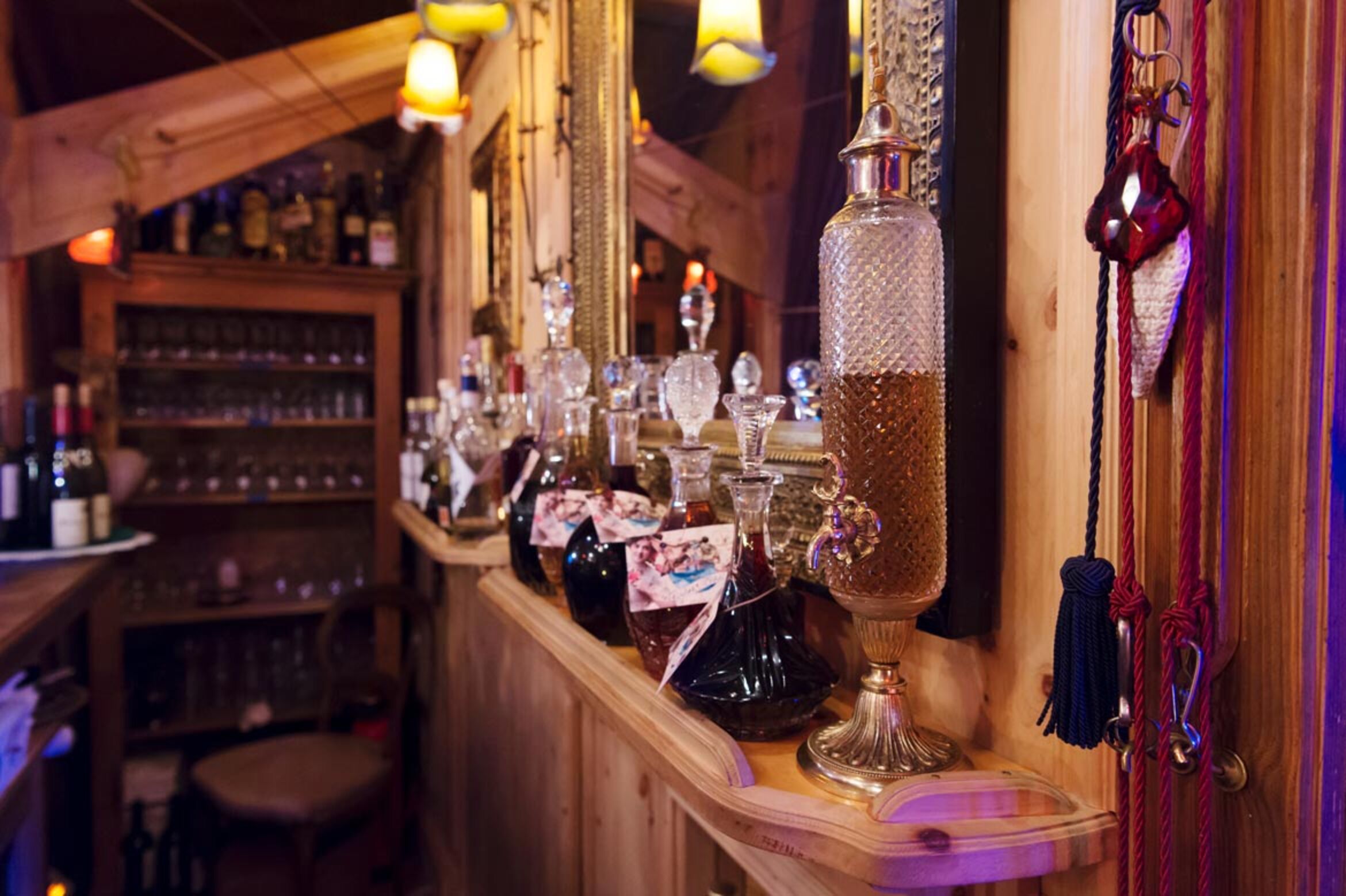 'By the way, you can call me Federico,' he tells me, before standing up to fetch a notebook. Federico adds a drawing or a piece of writing to the book after each show. He points to a shelf containing countless notebooks which together bear witness to the 20-year history of the Herzbaracke. He first had the vision of a floating blue theatre on Lake Zurich back in 1996: 'We toiled, built and ate like crazy, with not much sleep in between.' After working hard on the project with tradesmen, receiving help from financial backers, and getting the green light from the lake navigation authority, his dream came true in 1998. Since then, the Herzbaracke has alternated between the lake shores at Thalwil, Stäfa, Zurich and Rapperswil from September to April.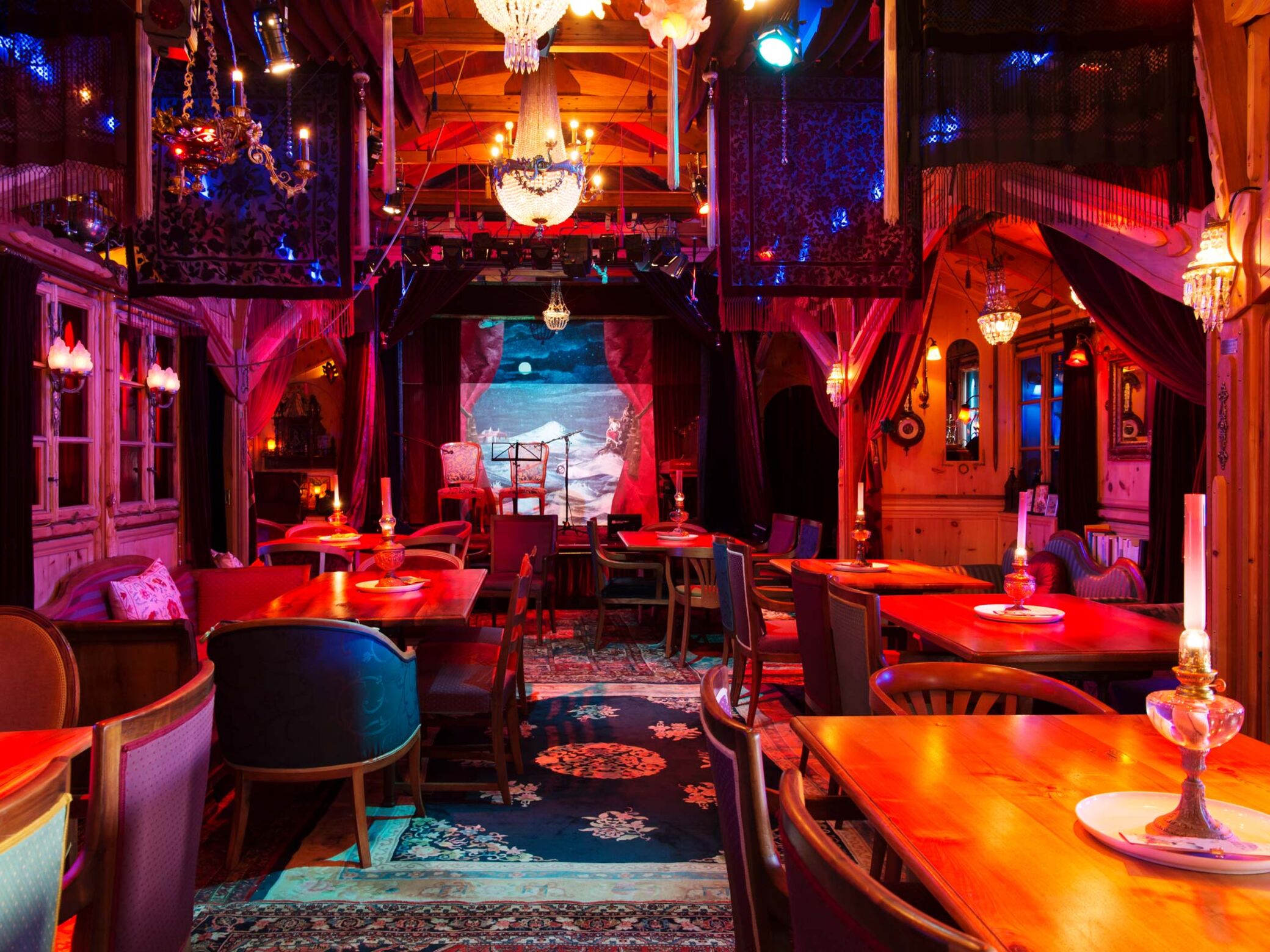 Year that Pfaffen first had the vision of a floating blue theatre on Lake Zurich.
Federico discovered his love for theatre at an early age. Growing up in Chur with a mother from Ticino and a father from Valais, he often visited the Marsöl theatre with his siblings. 'I always wanted to slip behind the curtain and shake the characters' hands, to experience all the fairy tales again and again until I discovered how their world was created.'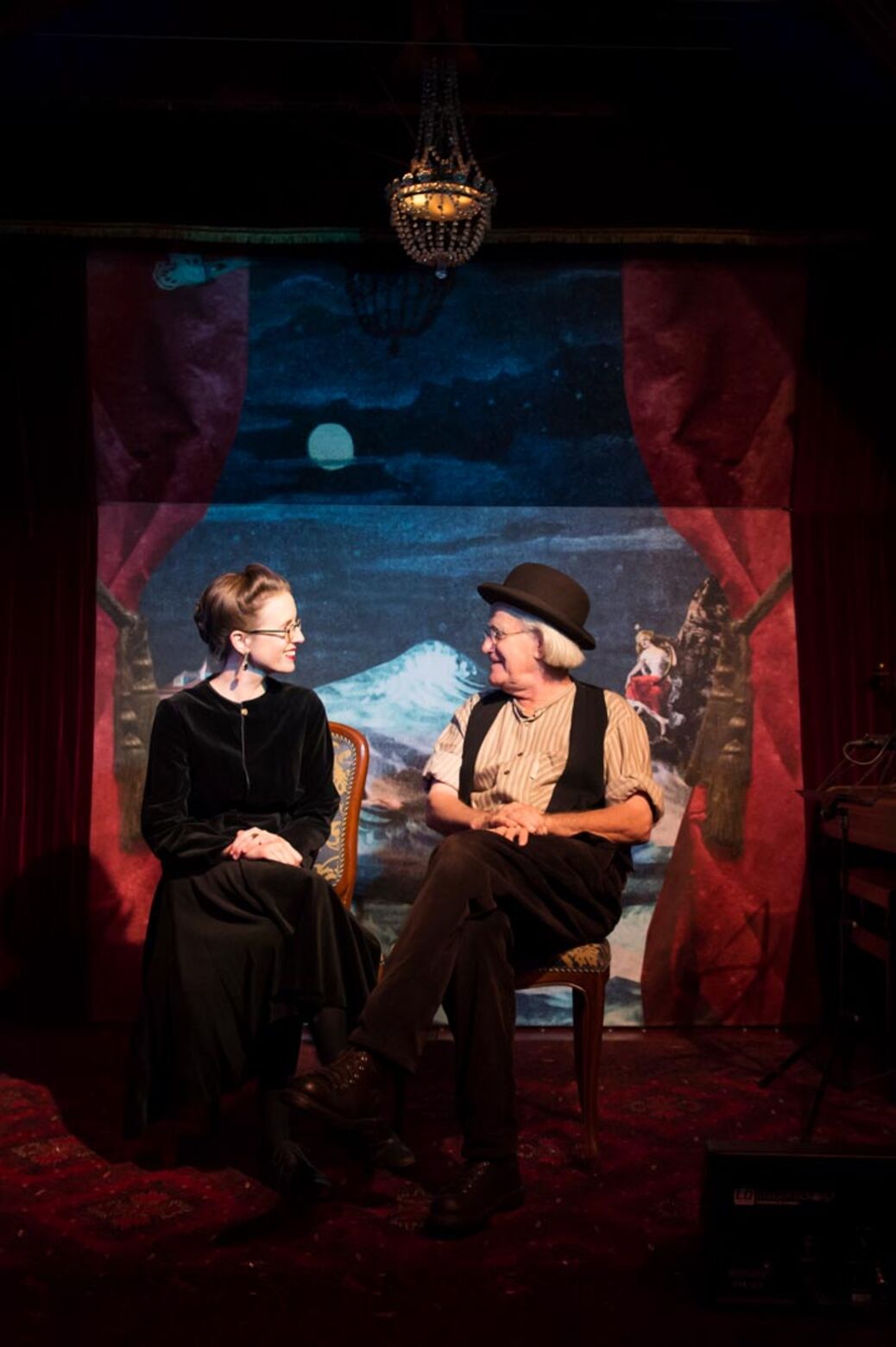 'I think I'll always want – and need – to be in the theatre business, probably until the day I die.'
After gaining work experience as a photographer's assistant and completing an internship at Condor Film in Zurich, he began studying architecture at the Zurich University of Applied Sciences. He then enrolled in the Zurich University of the Art's theatre programme at the age of 25 and graduated with a degree in directing. Although his loud laugh and sprightly nature were sometimes frowned upon – 'It was a bit of a culture shock at first' – he soon felt at home in Zurich. After numerous shows at municipal theatres in Switzerland, he decided to do his own thing. And he's been doing it ever since. 'I think I'll always want – and need – to be in the theatre business, probably until the day I die.'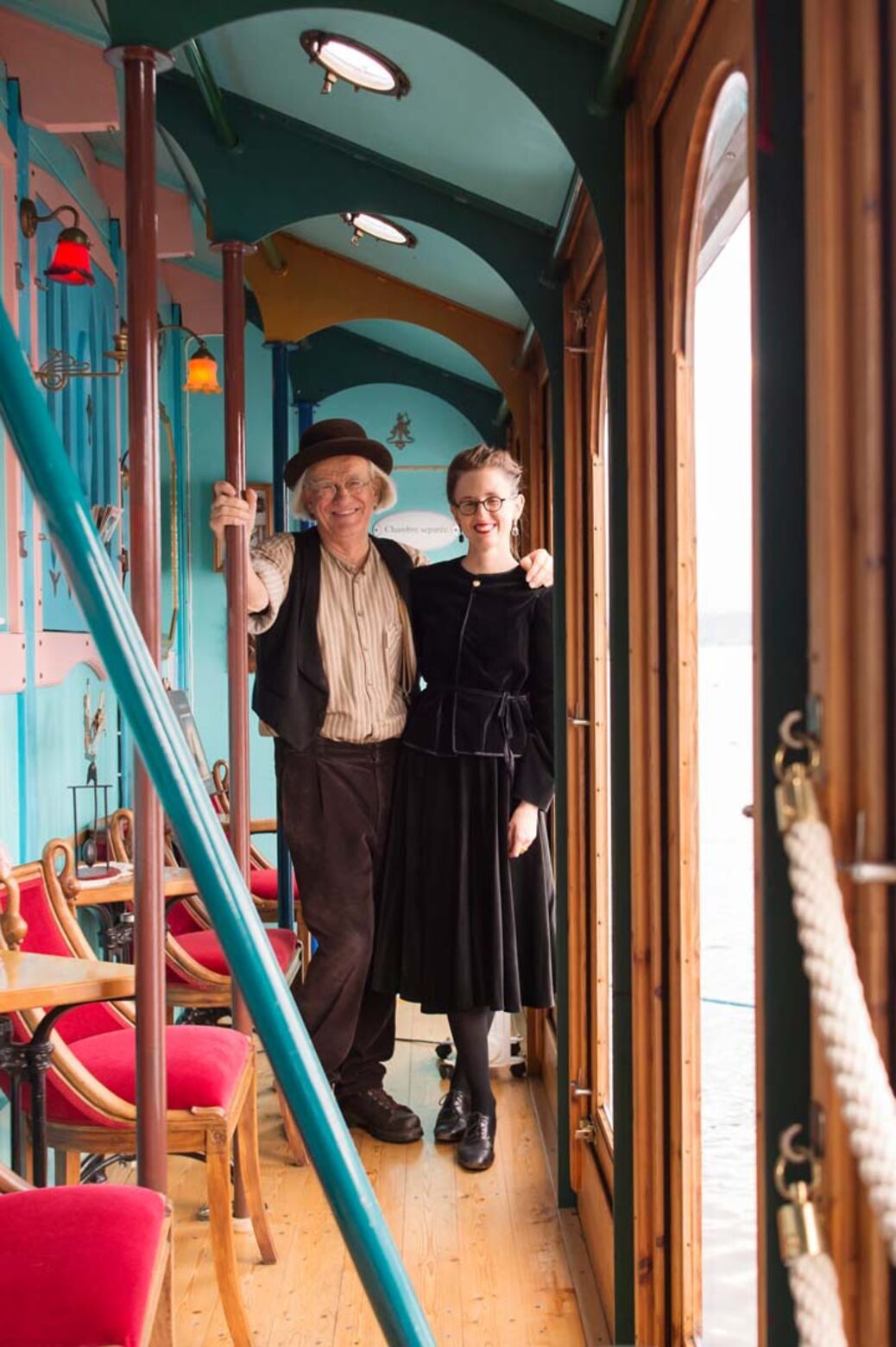 Federico gets up: 'I'll put some music on for you,' he says, cranking up an old orchestrion dating back to 1900. In answer to my final question – what does the onion dome signify? – he tells me, 'We built it in 2014 as a homage to Russian literature and music.' He devoured the works of Dostoyevsky as a boy. Federico then bids me farewell: 'Let me give you a hug,' he says, 'it's been a pleasure!'
View posts by interests, or use the proximity search and additional filters.
Try it out
.
Save posts as favourites – simply click on the heart symbol in the upper right corner of the post.