Hazel's Boudoir
Ursula Meili makes women feel beautiful with dresses and accessories that hark back to the past, from the 1920s to the 1960s.
Hazel's Boudoir is the fulfilment of a long-held dream. In her boutique at Josefstrasse 26, Ursula Meili sells clothes inspired by vintage styles. This native of Zurich knows from her own experience that most of these garments are also perfect for everyday wear.
When you step into Hazel's Boudoir, you find yourself in a whole new world. Wander past the 1950s-style pencil dresses and admire the sequinned, sleeveless cocktail dresses with the fringes that are so typical of the Roaring Twenties. The Great Gatsby sends his regards! The crowning glory is the range of beautiful accessories, including brightly coloured hair bows, artificial hibiscus blossoms, and gorgeous fascinators – round, palm-sized hats decorated with pompoms or artificial flowers that women perch on their crowns at a jaunty angle.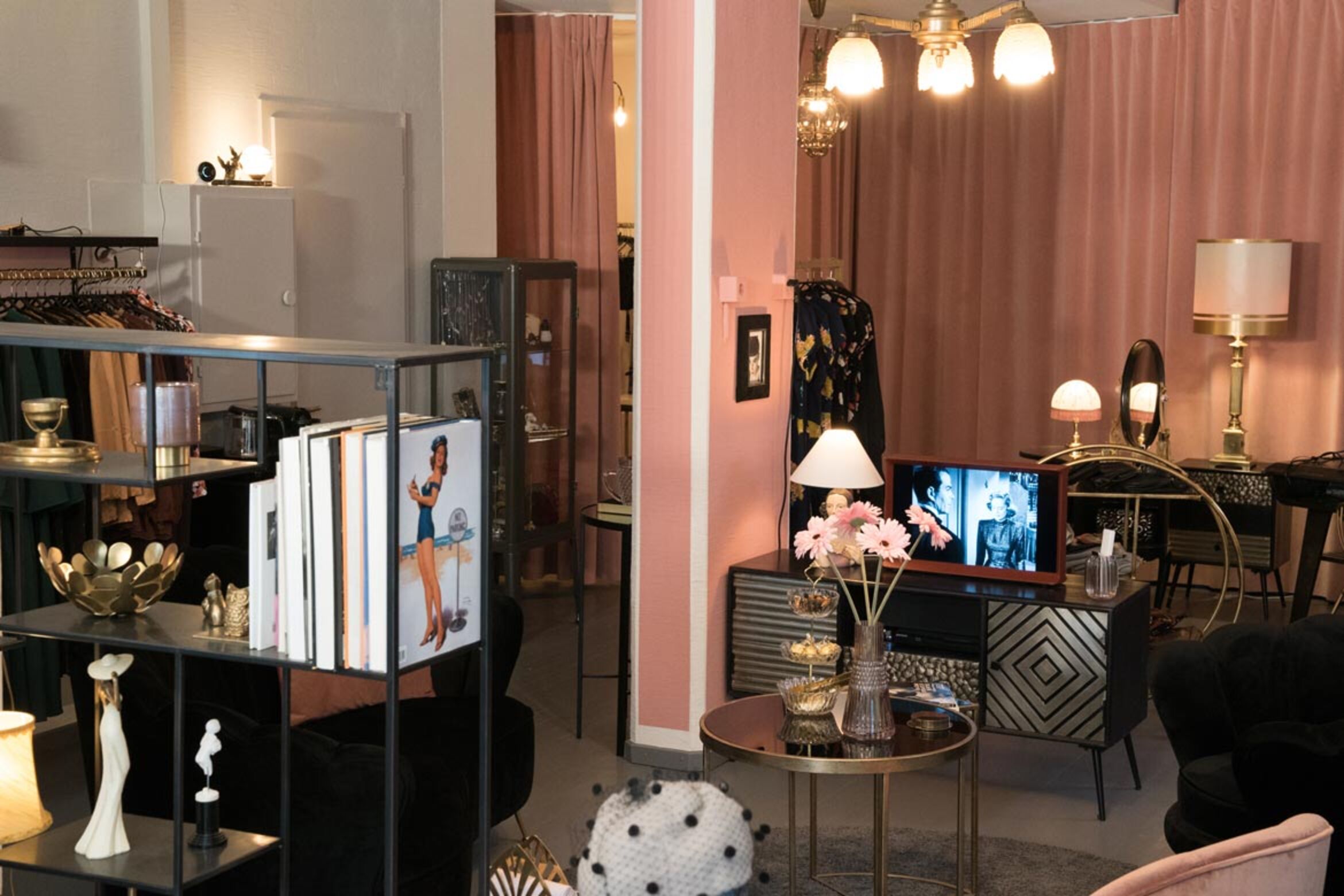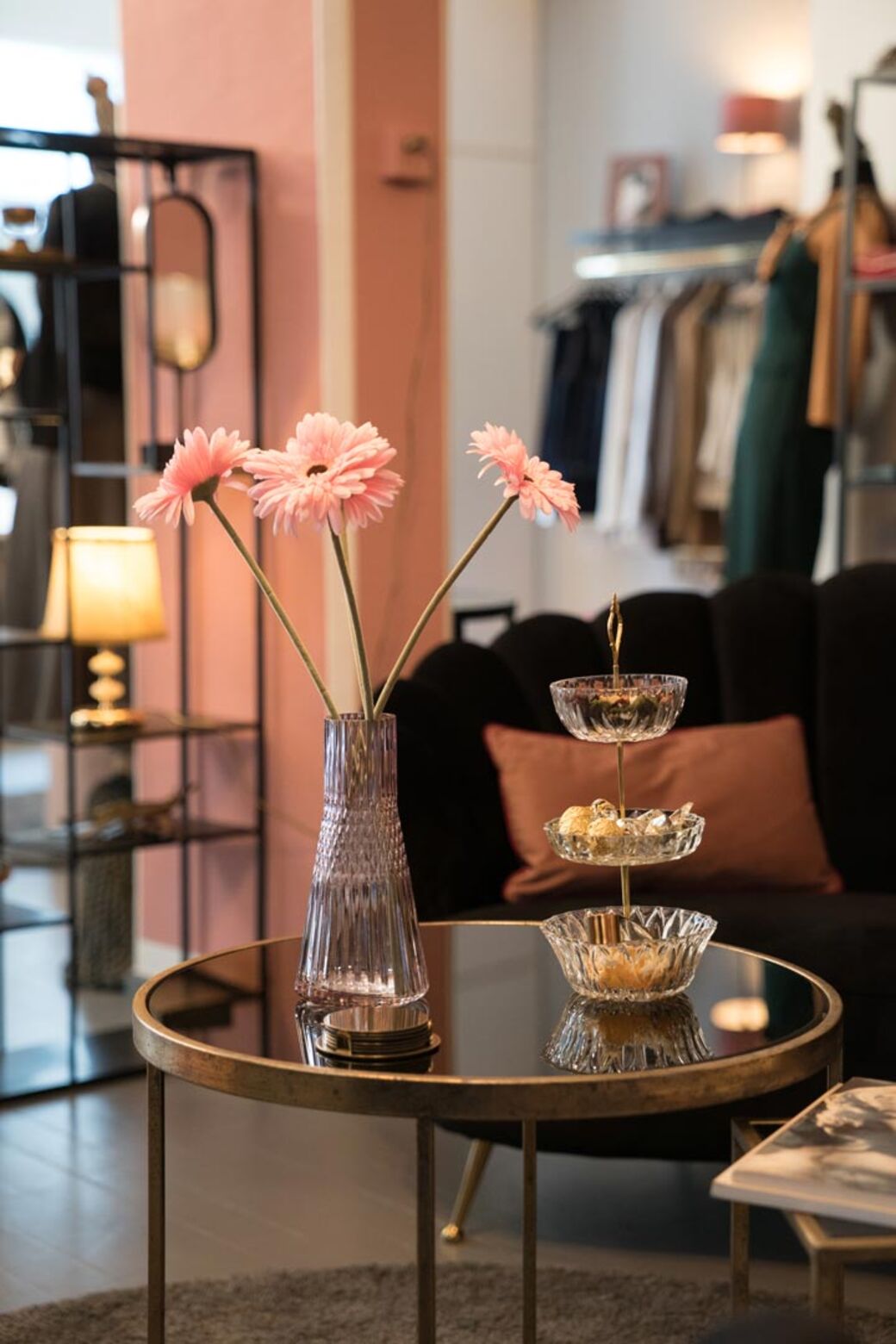 Just behind Zurich's main station, Ursula Meili has created her own mini-universe. The back wall and the smart, spacious changing rooms are screened by heavy, dusky pink velvet curtains, while the rest of the interior is decorated in sophisticated black and gold.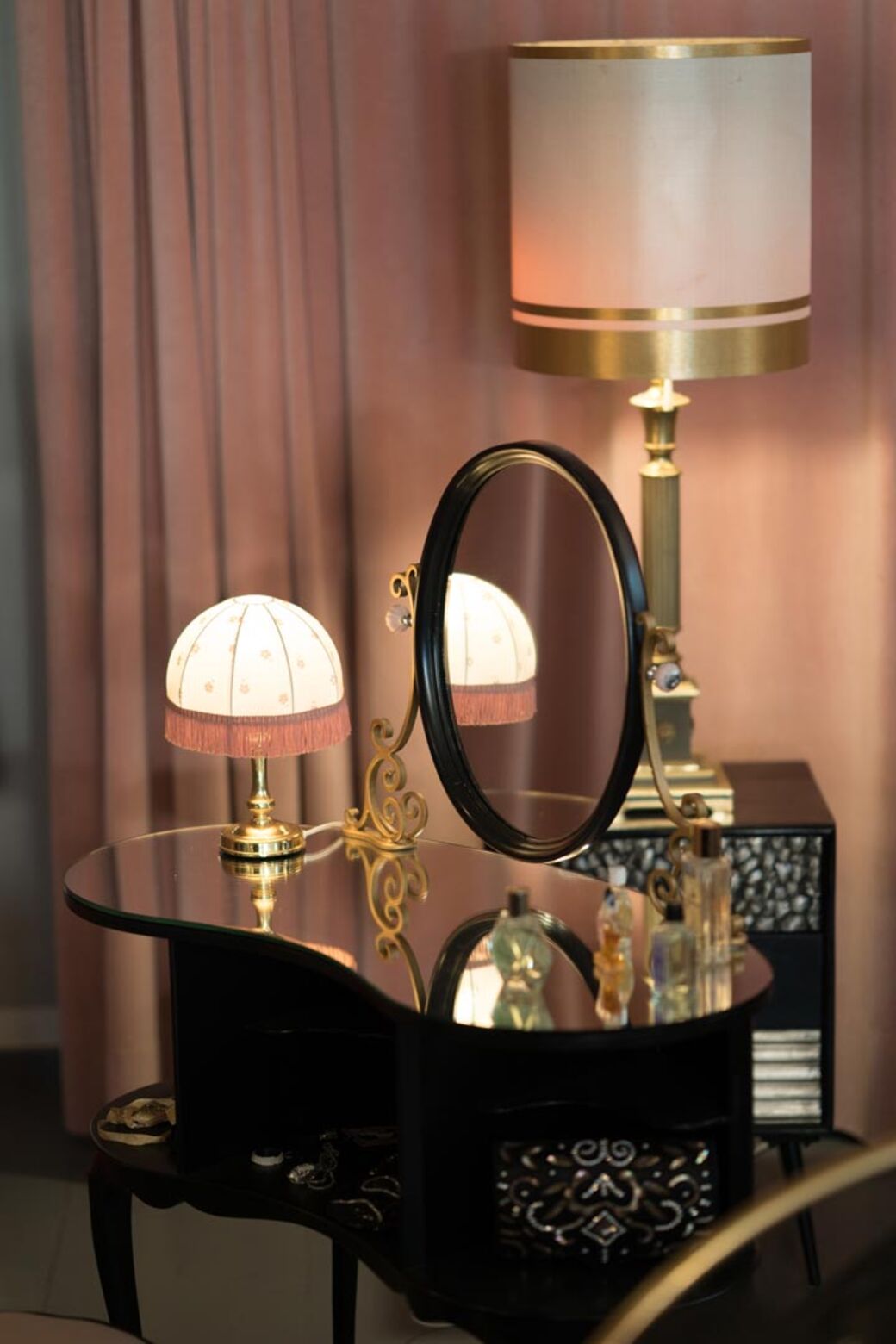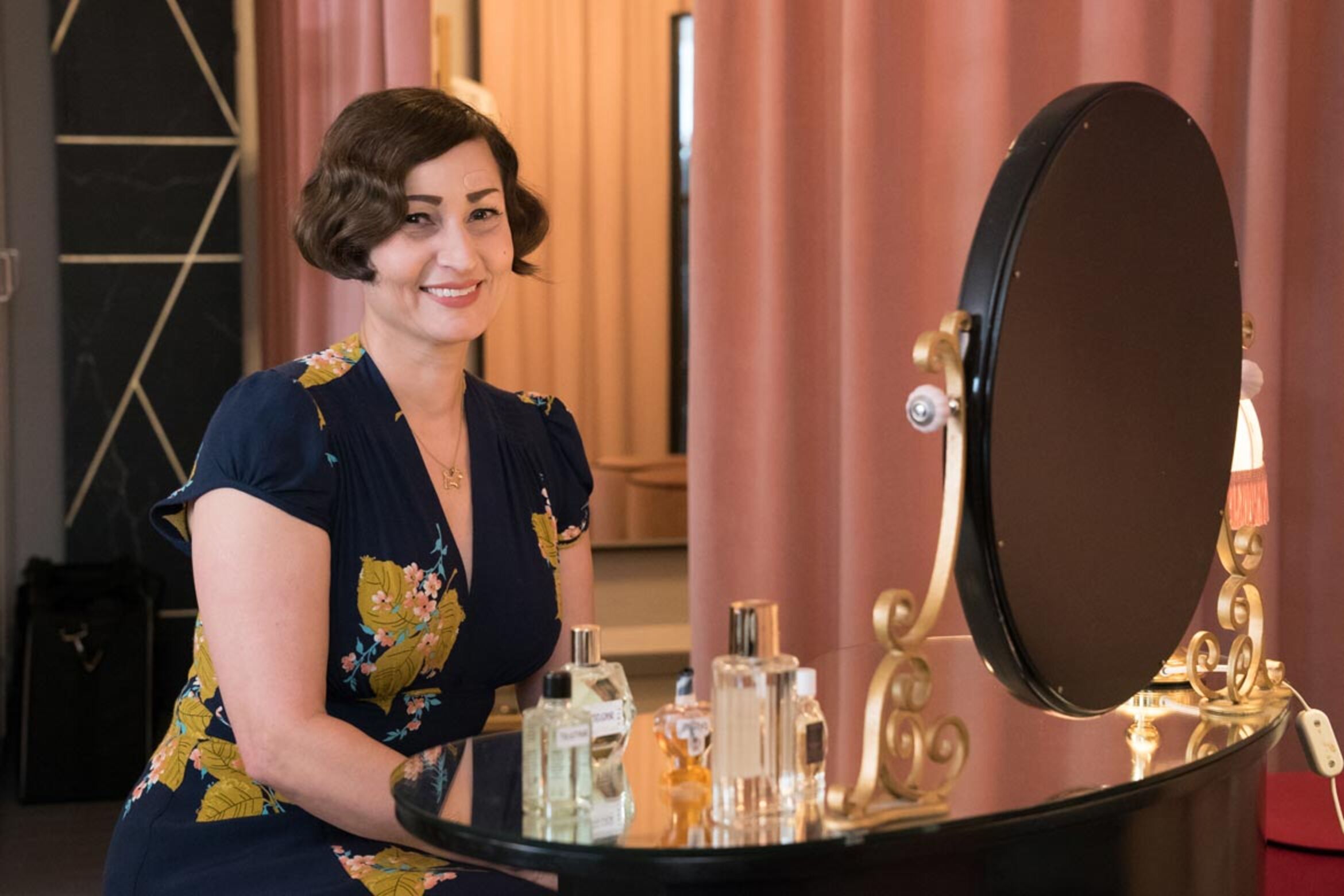 Hazel's declared aim is to make today's women feel beautiful and, above all, flatter their womanly curves: 'Our feminine figures simply fit better into styles from the past, particularly as we get older.' Hazel herself is wearing a tight-fitting, flower-bedecked 1940s-style dress. She wears her dark hair in a sassy, 1930s-style, wavy bob. We sit down on the curving black velvet sofa in the middle of the shop, and Hazel offers me a cup of tea.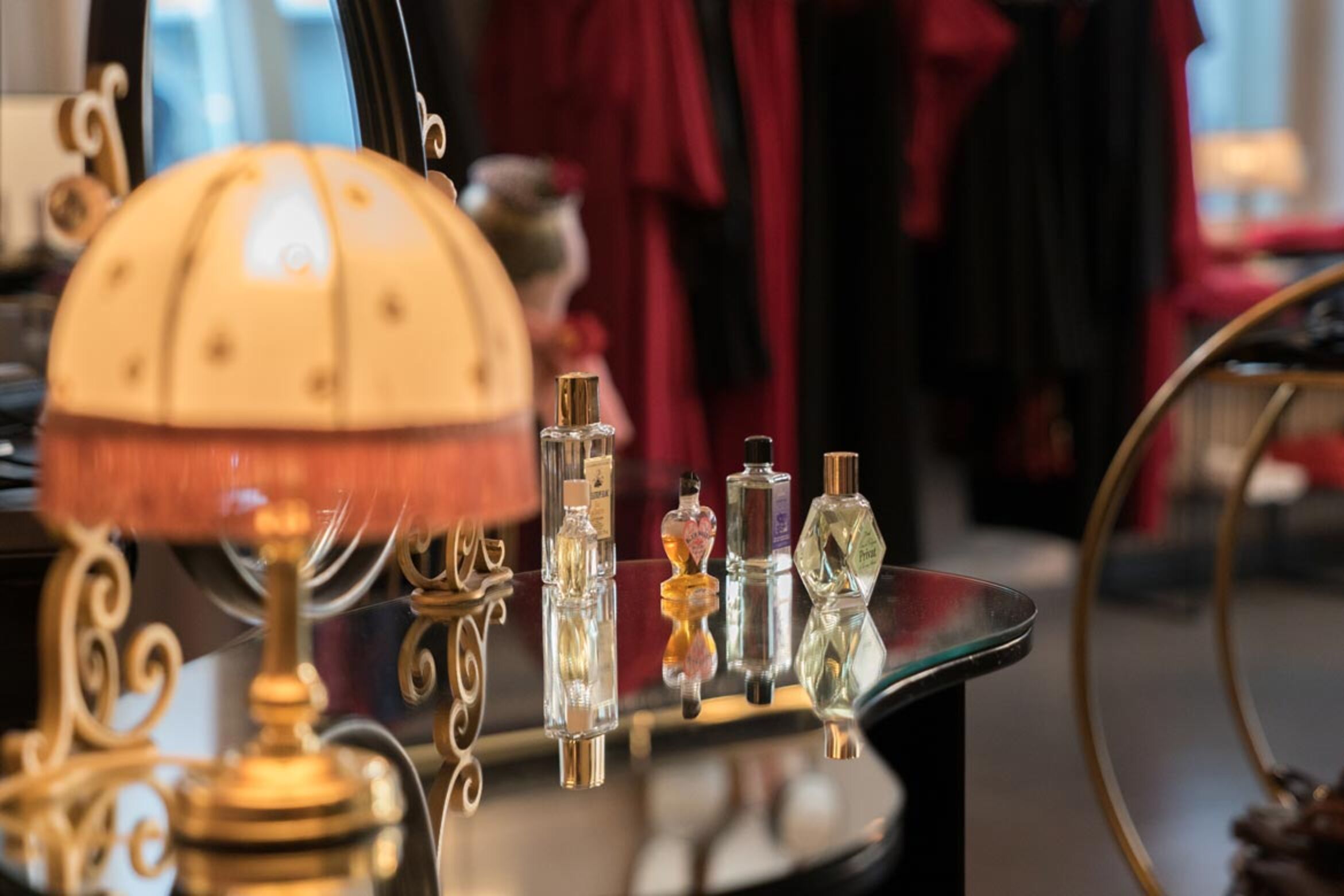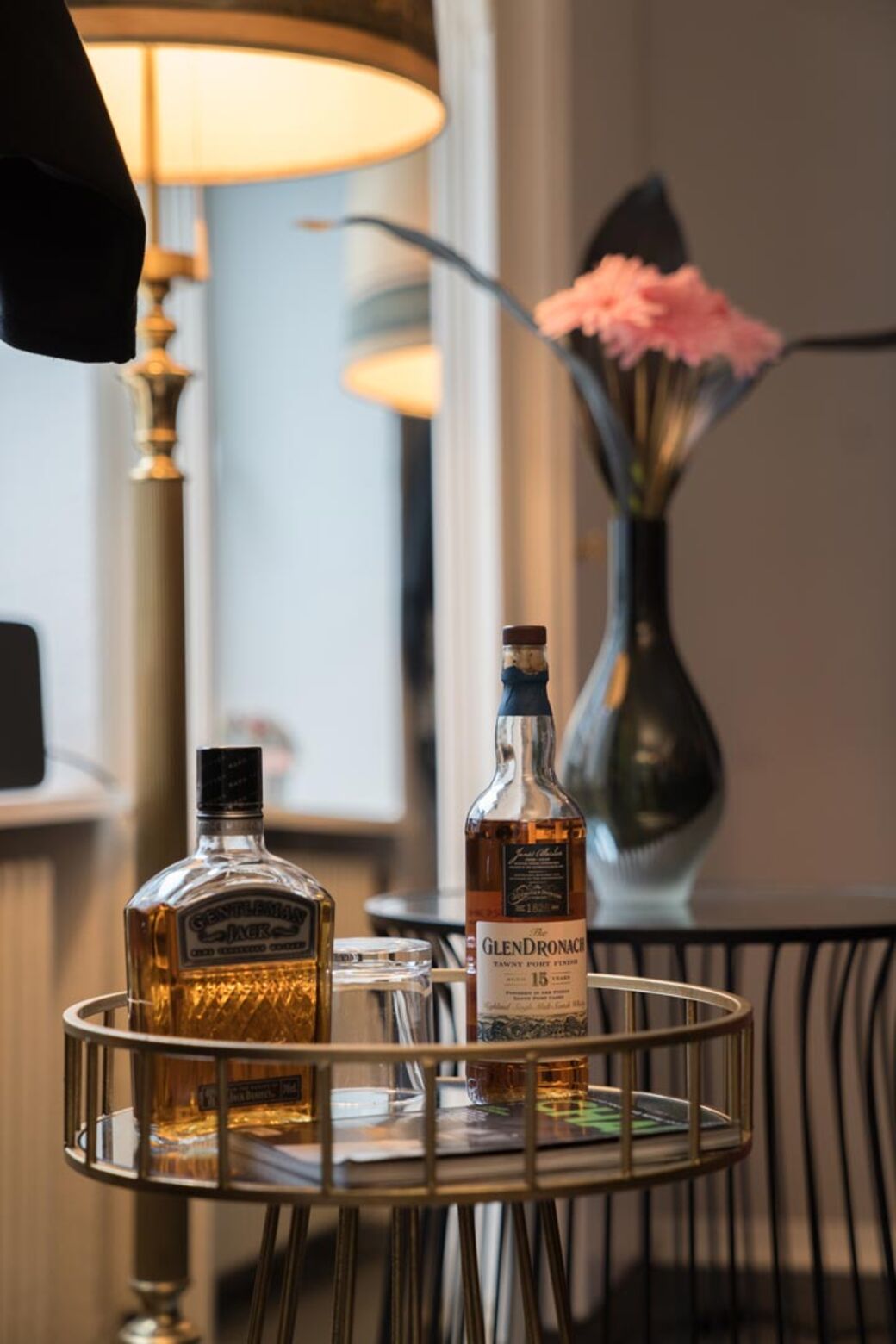 With a twinkle in her eye, she tells me: 'As the decades went by and I gradually put on weight, I was getting more and more frustrated trying to find clothes. I found that today's styles have very few garments that are flattering to me and my figure. So I switched to wearing vintage clothes.'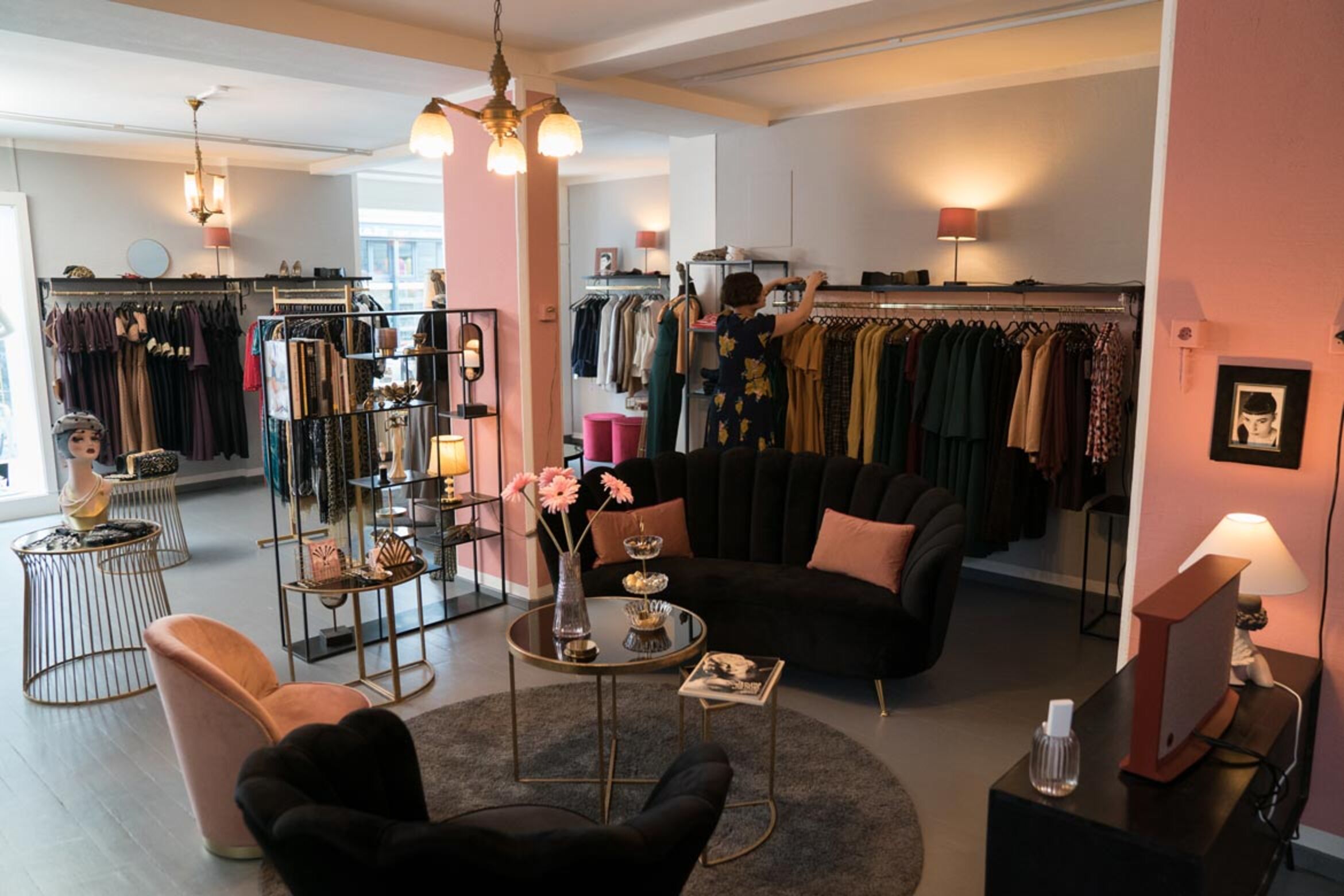 Hazel has loved hair and fashion since she was a child, but she didn't want to stock only second-hand clothes. She set off on a quest for manufacturers that make retro-style clothing. She discovered they were mainly located abroad, mostly in England. So she began ordering her favourite garments online. But she soon ran into problems: 'It's much harder to estimate the sizes of retro clothes than normal fashions,' she says. 'I often had to return clothes, so the shipping costs soared.' When Hazel had to repeatedly return her favourite item, a pair of 1940s dungarees, to England, she was so annoyed that she phoned the manufacturer and asked if they would like someone to distribute their products in Switzerland. They said yes, and Hazel's Boudoir was born. And, of course, it stocks these original denim dungarees.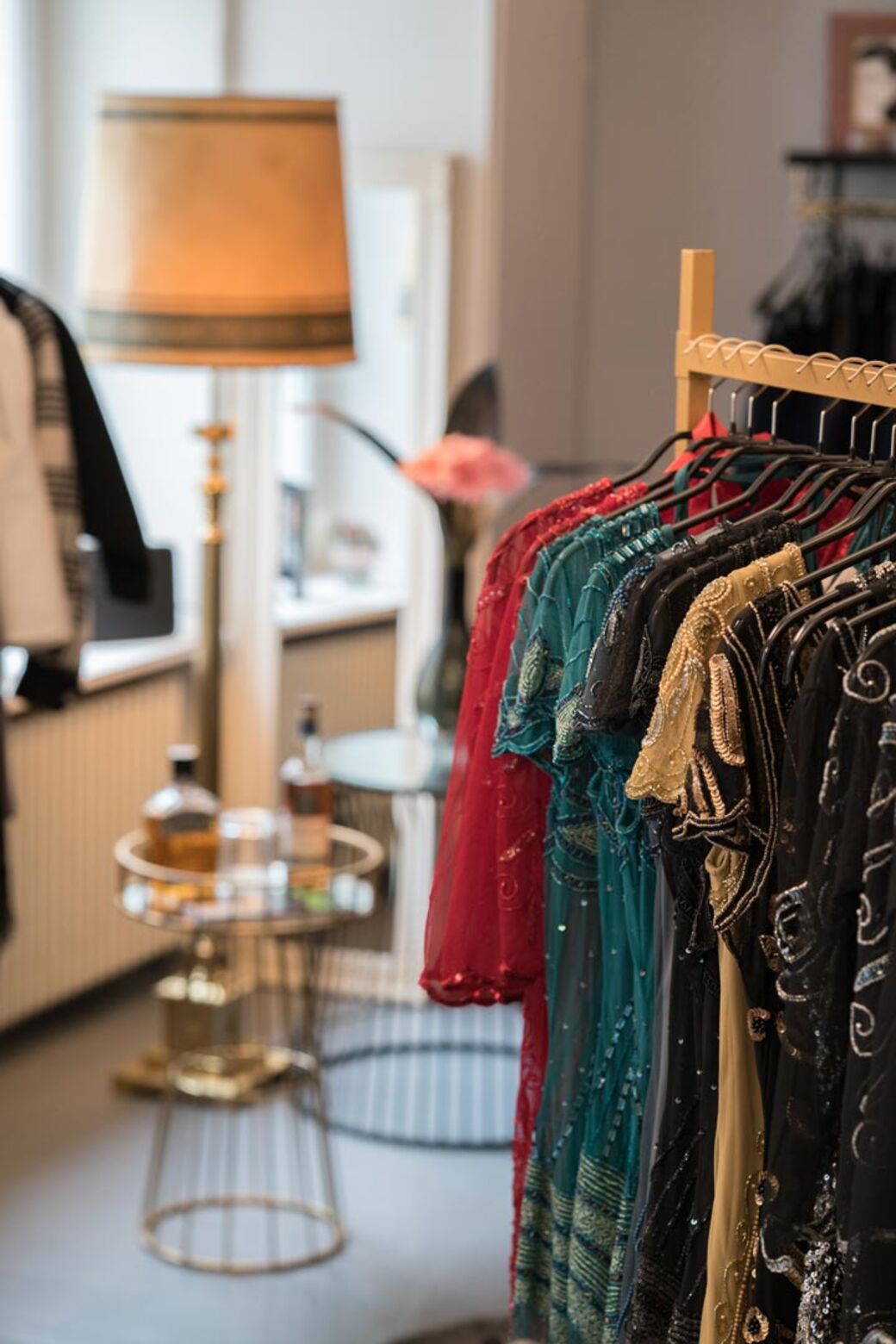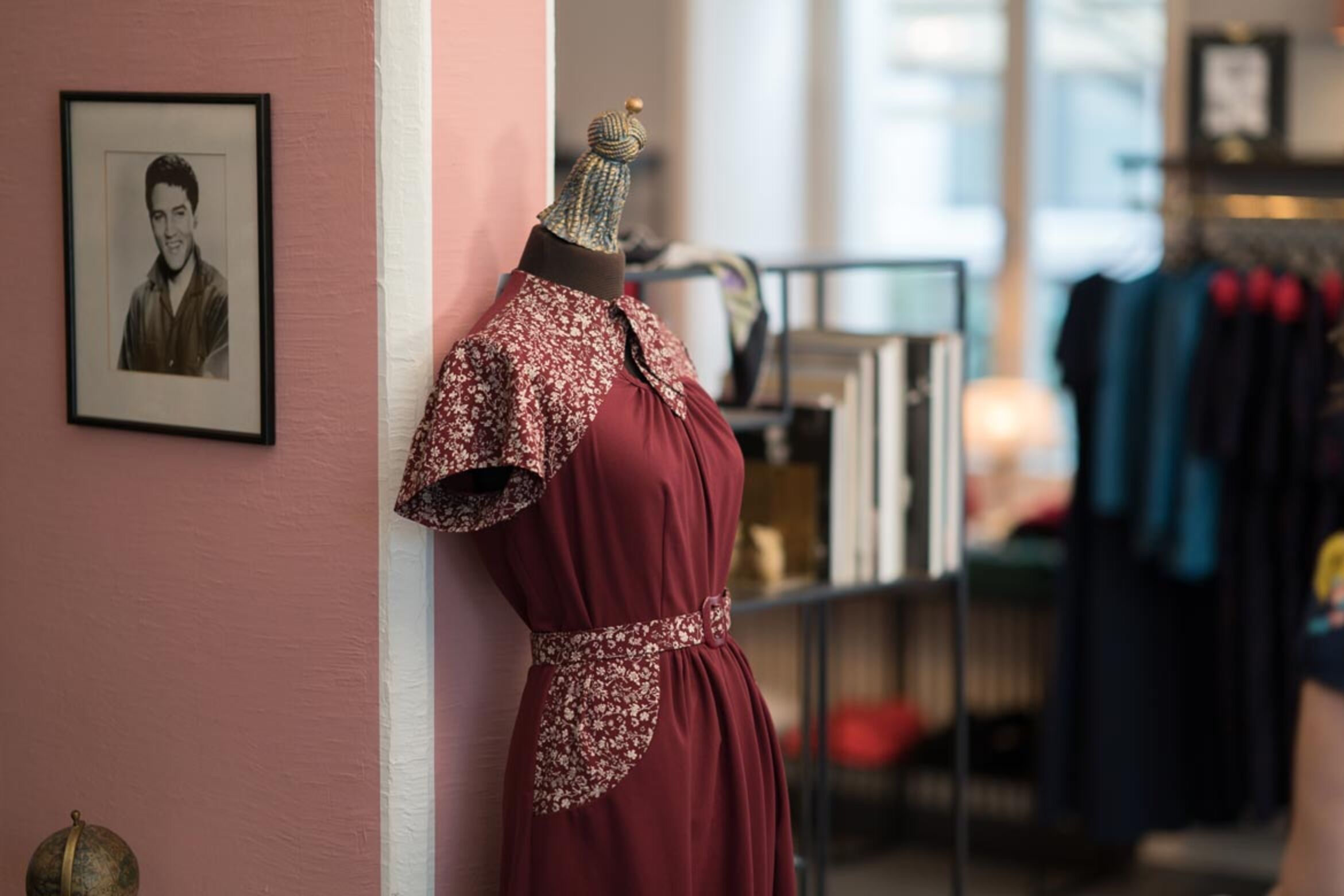 Hazel's enthusiasm is infectious. She has a strong desire to help women dress well, and when a slender Asian woman steps out of the changing room in a black and gold 'Great Gatsby' dress, we're both thrilled. But are the clothes in Hazel's Boudoir just for parties? Definitely not, says Hazel. She knows from her own experience that her clothes are also ideal for everyday wear: 'I always get compliments when I go out in a 1940s dress.' She adds: 'Apart from the Twenties cocktail dresses, my collection is fairly muted – dark greens and blues – so it's ideal for everyday wear.' I comment that not every IT manager can wear such a figure-hugging dress to work. Hazel agrees, but she thinks it depends very much on the personality of the wearer.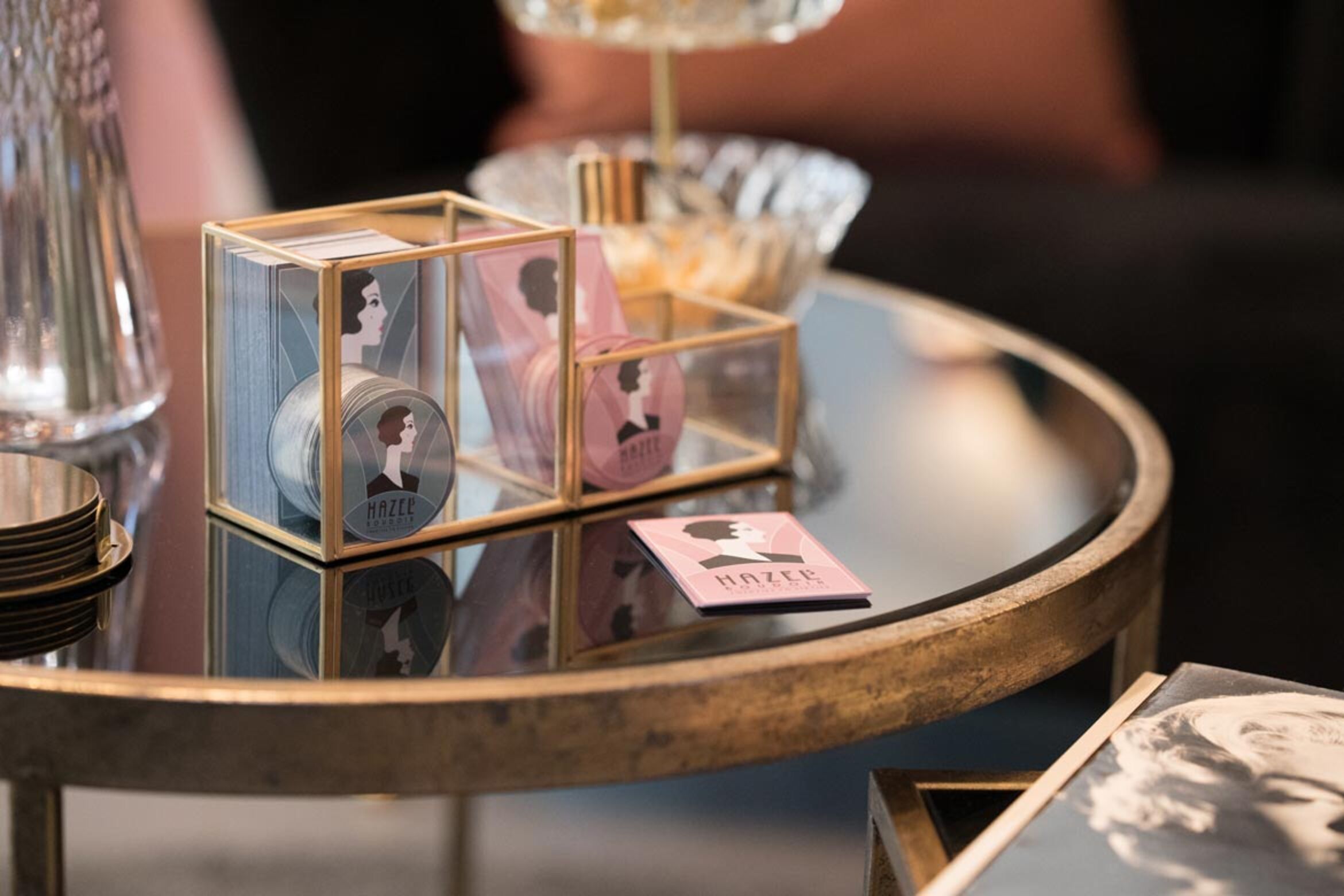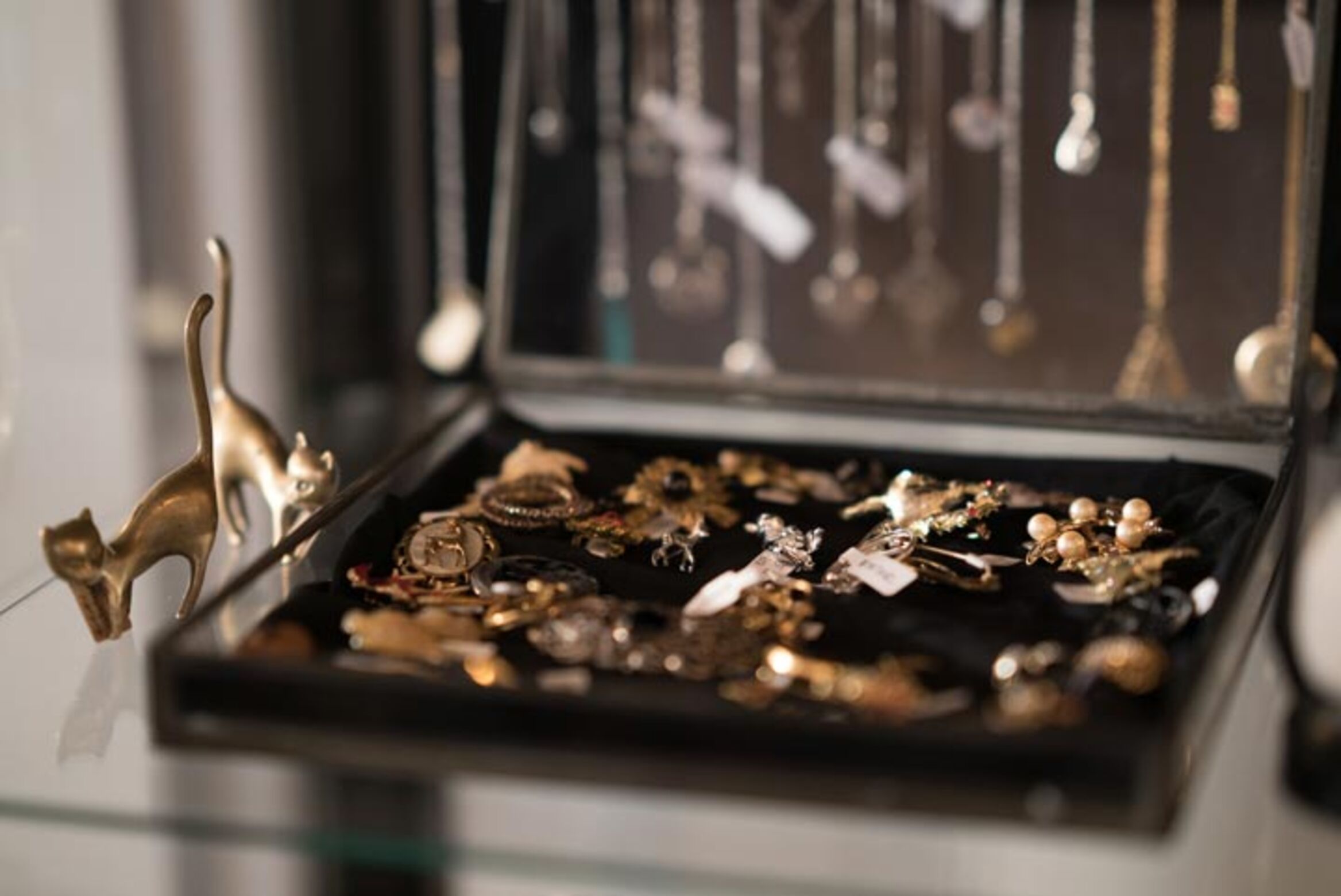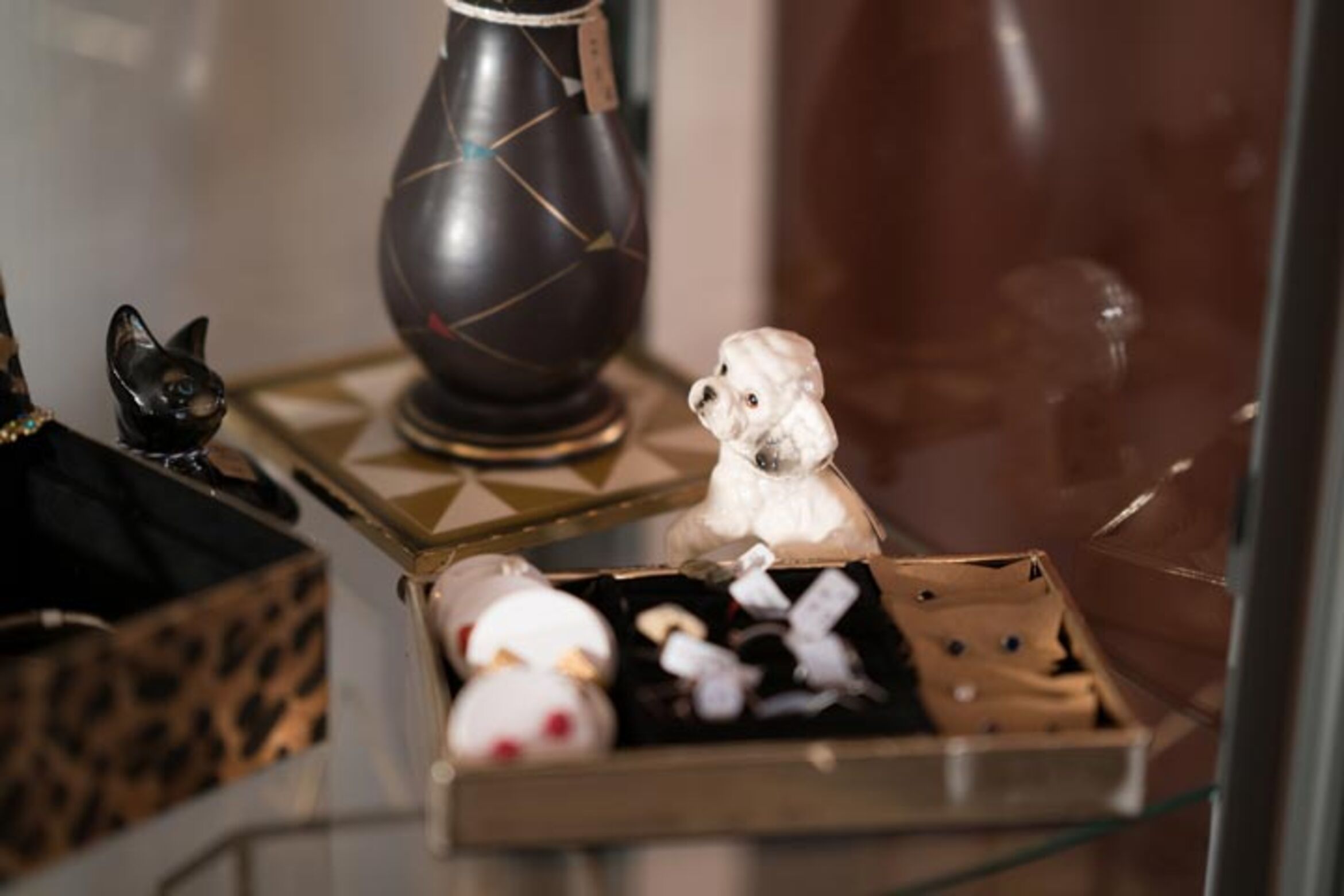 Hazel's Boudoir also sells trousers, shirts and suits so that men can look like the Great Gatsby himself. Hazel's partner models these fashions on the Hazel's Boudoir Facebook page, looking as if he has stepped straight out of the 1940s.
While I listen to Hazel, my gaze keeps returning to the black-and-white film from the 1940s that is flickering on the screen. 'Yes, back then men and women were more beautifully and stylishly dressed, men looked more masculine and women more feminine,' sighs Hazel, sipping her tea. But she doesn't look back at this age through rose-tinted glasses: 'I would never want to go back to that time. Women's rights were non-existent, and our emancipation today has nothing to do with that time!'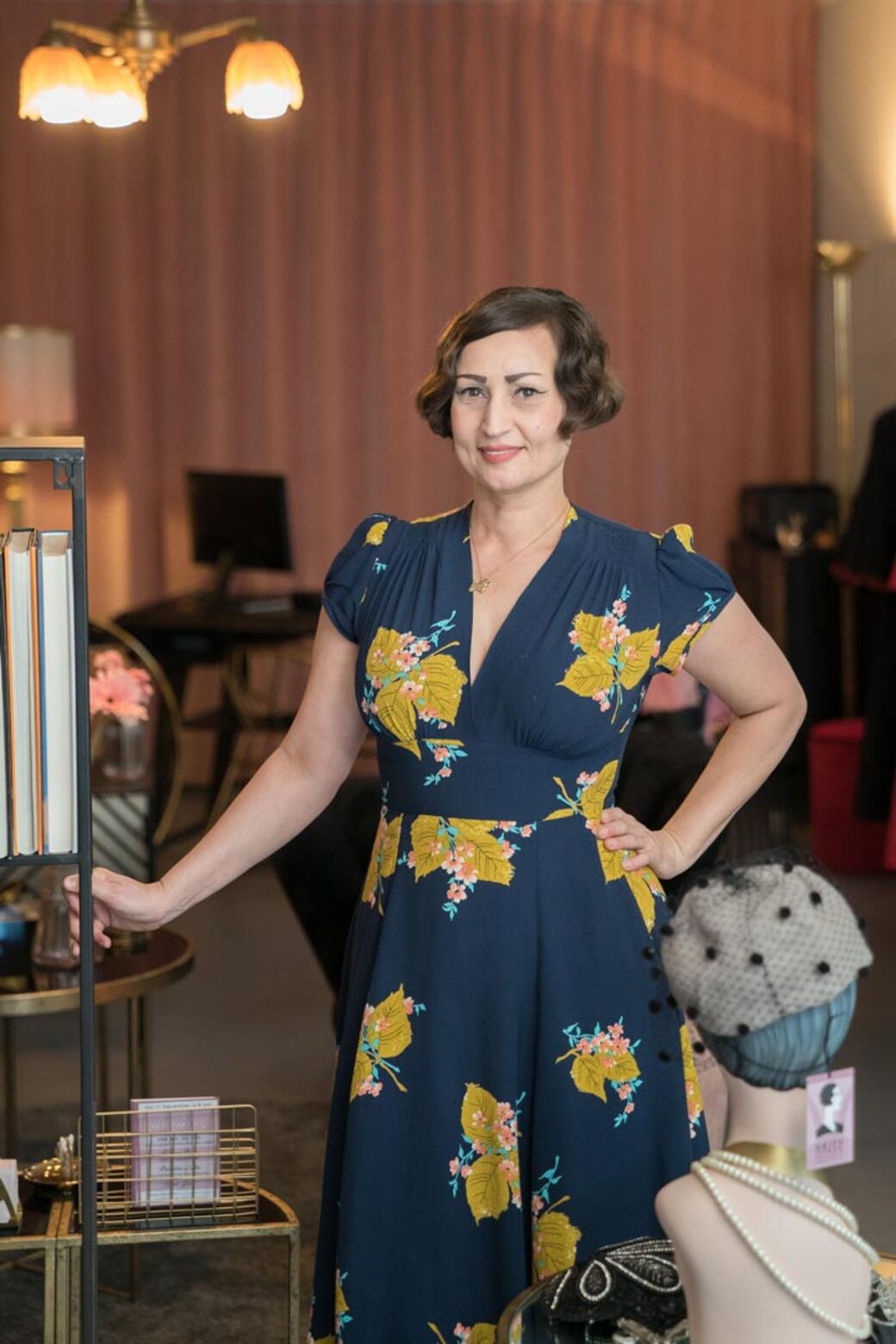 So we end up back in the here and now, and Hazel tells me about her plans for the future. She doesn't only want her Boudoir to be a beautiful boutique brimming with feminine, newly made retro dresses and hats. She also wants to hold events and provide a space where women can get together and try on clothes in peace. More specifically, Hazel is planning women-only events such as Pillow Talk – themed evenings with movies and refreshments, for example when the new collections arrive. But she also wants to run courses on vintage styling, and it will also be possible to book the stylish setting of Hazel's Boudoir for private parties.
Address
Hazel's Boudoir
Josefstrasse 26
8004 Zürich
+41 44 304 67 79
Website
Opening times
Wednesday to Friday, 2 pm – 7 pm
Saturday, 11 am – 5 pm
View posts by interests, or use the proximity search and additional filters.
Try it out
.
Save posts as favourites – simply click on the heart symbol in the upper right corner of the post.