Babette
Andi Handke runs Babette, a crêperie in Wiedikon, where the focus is on sustainable gastronomy.
Chef Andi Handke's story began in the Rhine valley in the 1990s before leading him to the high society of St. Moritz. Since 2018 he has been running Babette, a crêperie in Wiedikon. His vision? To run an eco-friendly establishment that makes a positive contribution to society.
At first glance, the Babette concept seems pretty ordinary: a crêperie in Zurich's trendy Wiedikon neighbourhood. But once Andi Handke starts talking, you're left in no doubt about his passion for this project. Andi is brimming with ideas, and Babette provides the stage for them to play out. In order to understand his vision, we need to know something about his life. 'I think of it like a river,' he says. It all began in the 1990s in the Rhine valley, where he trained to be a chef. 'We did our own butchery, and even then, I had a close relationship with food.'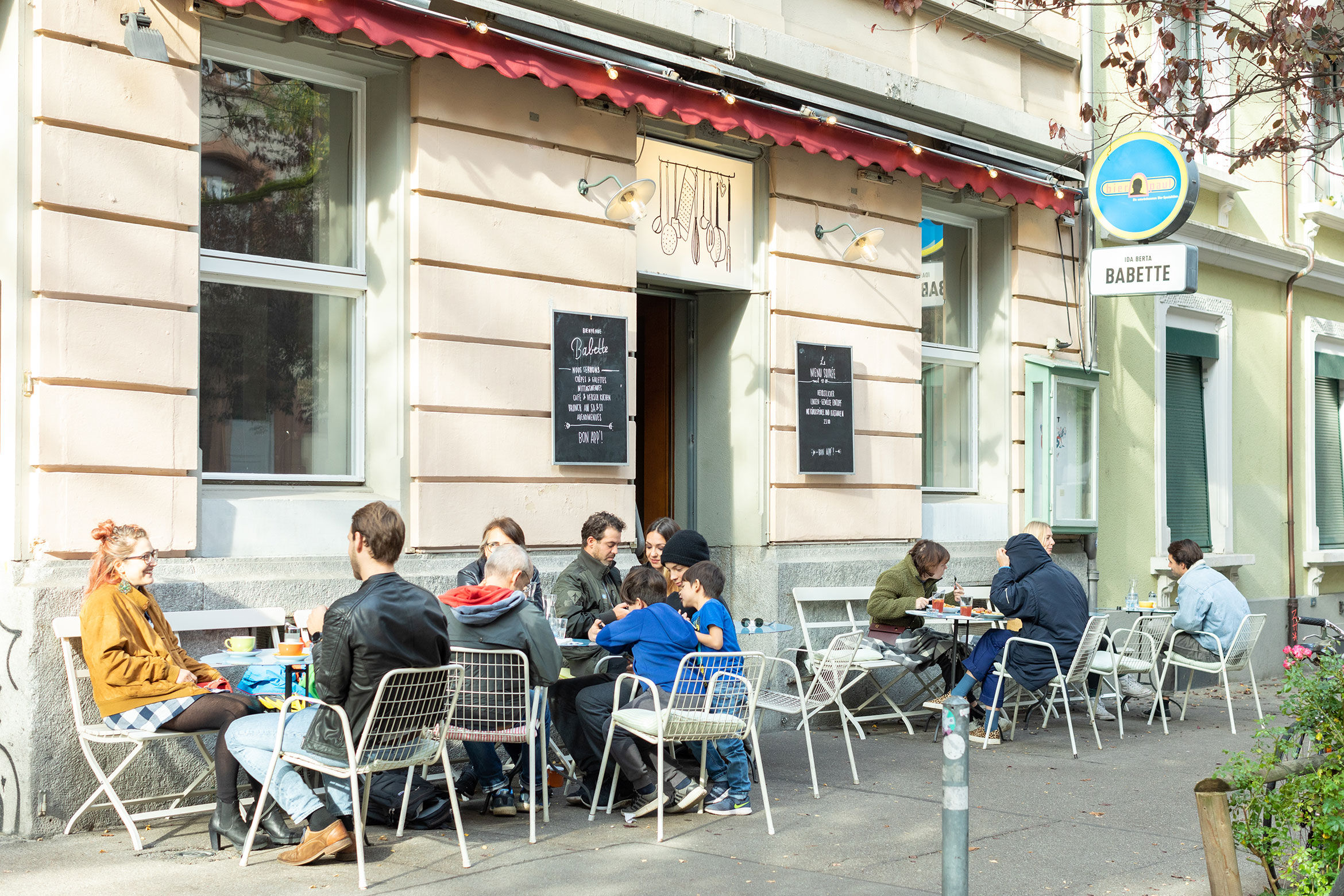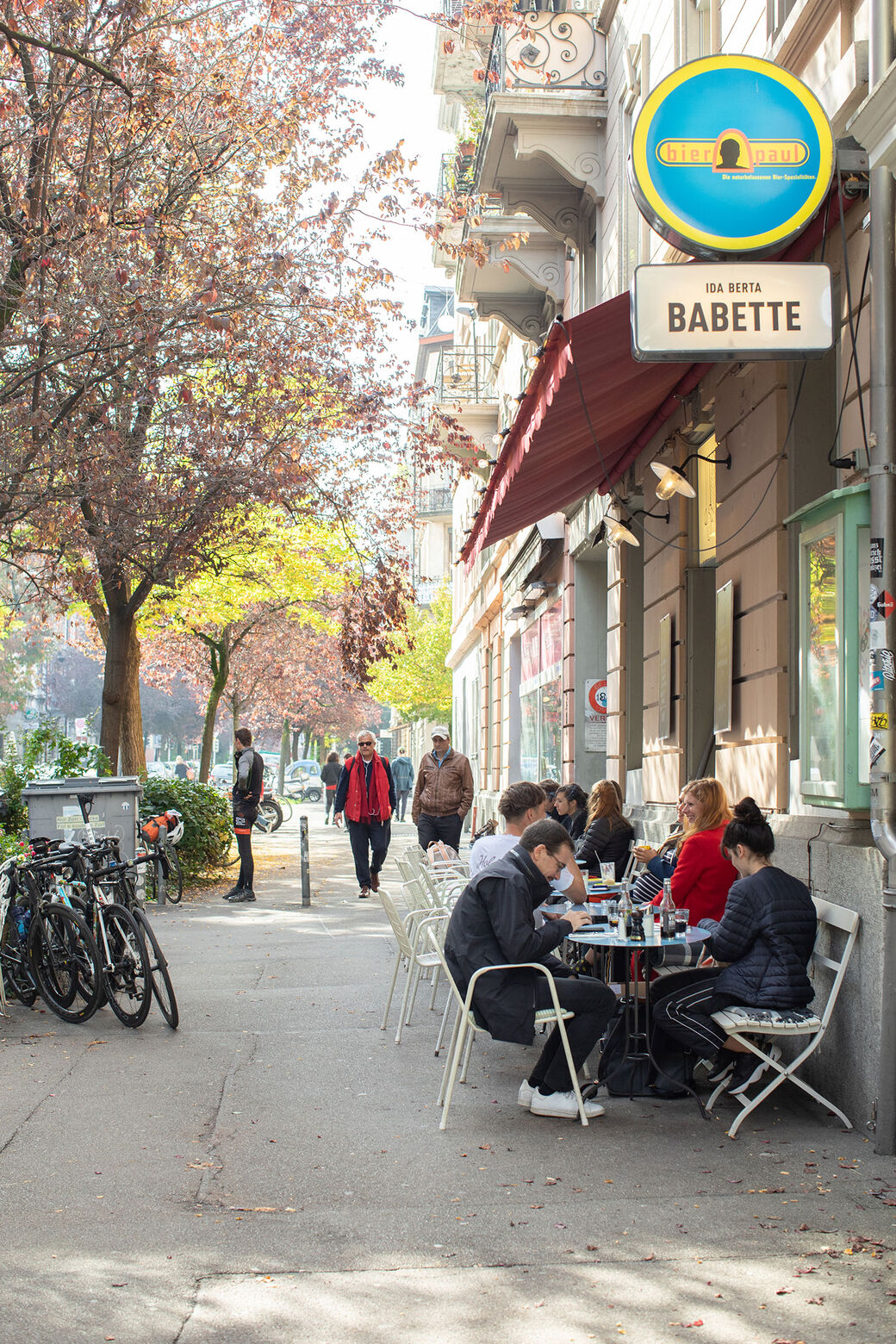 While learning his trade, he ended up in St. Moritz preparing lobster and caviar for the rich and famous. 'Those two years had a big impact on me because they nearly put me off for good,' he says. He was appalled by the lack of appreciation for his work and the produce. His search for a different kind of gastronomy led him to the Bachs valley, to a restaurant run by Patrick Honauer, who now owns the BachserMärt organic shops.
Babette had been a crêperie for 15 years, so a crêperie it would remain.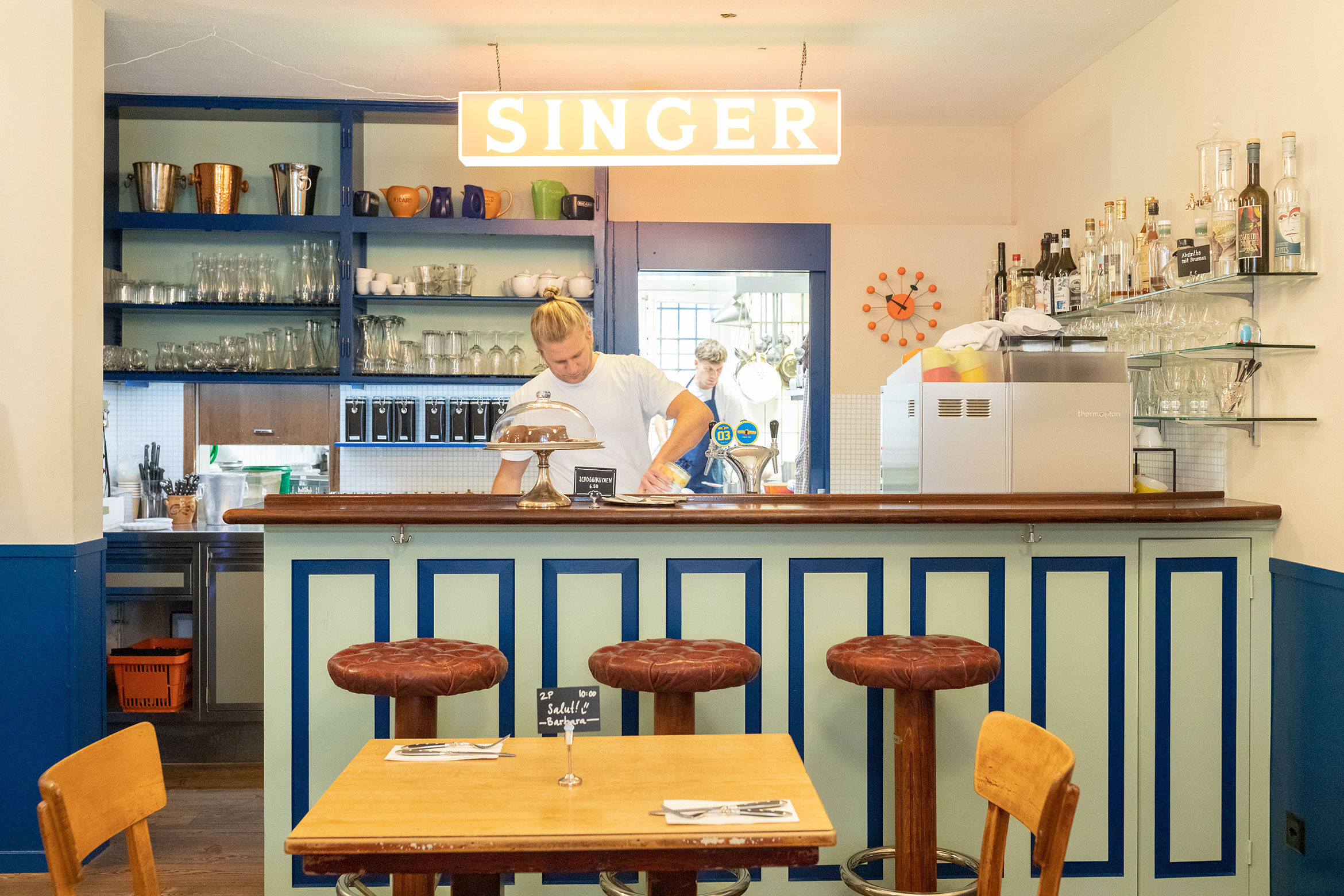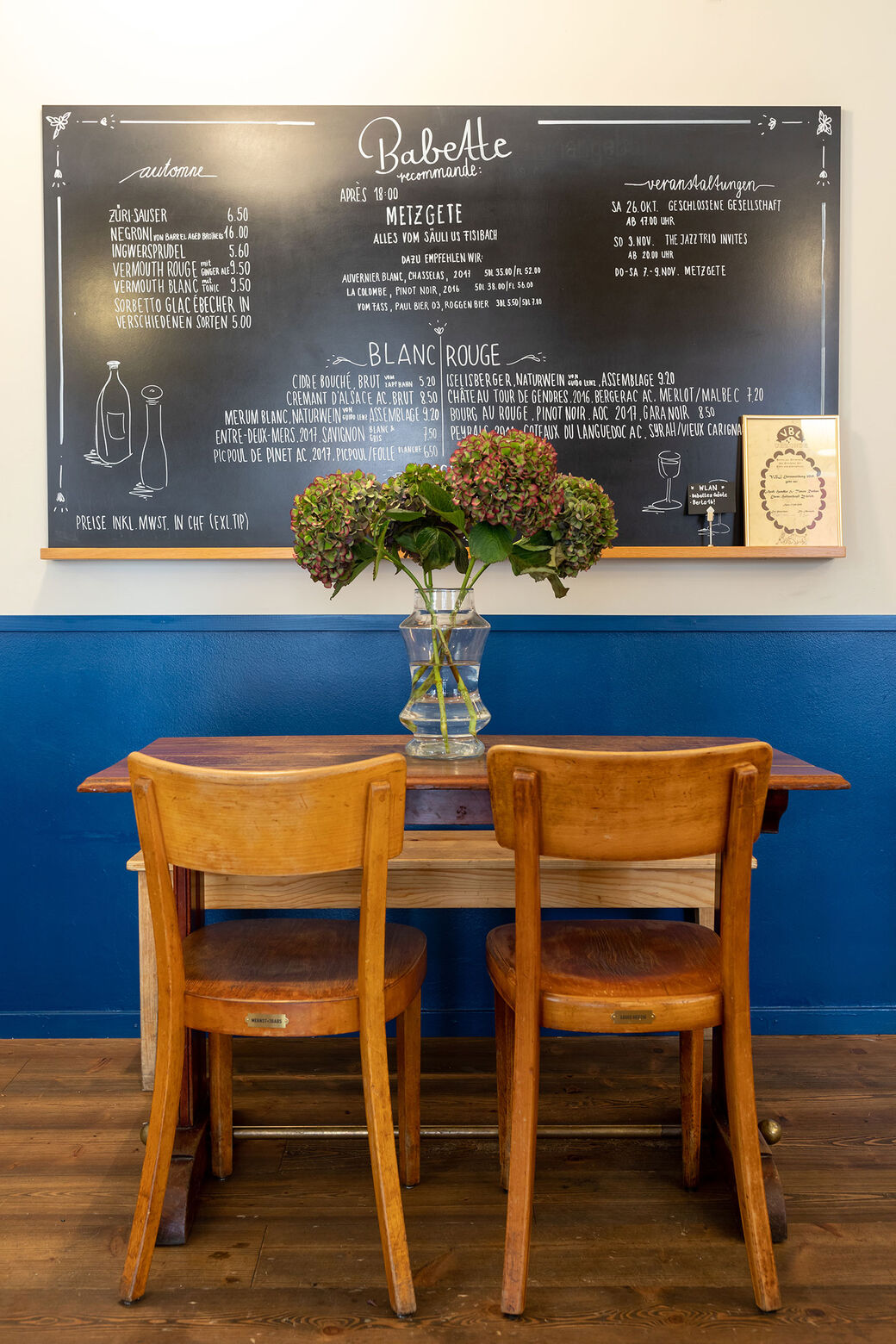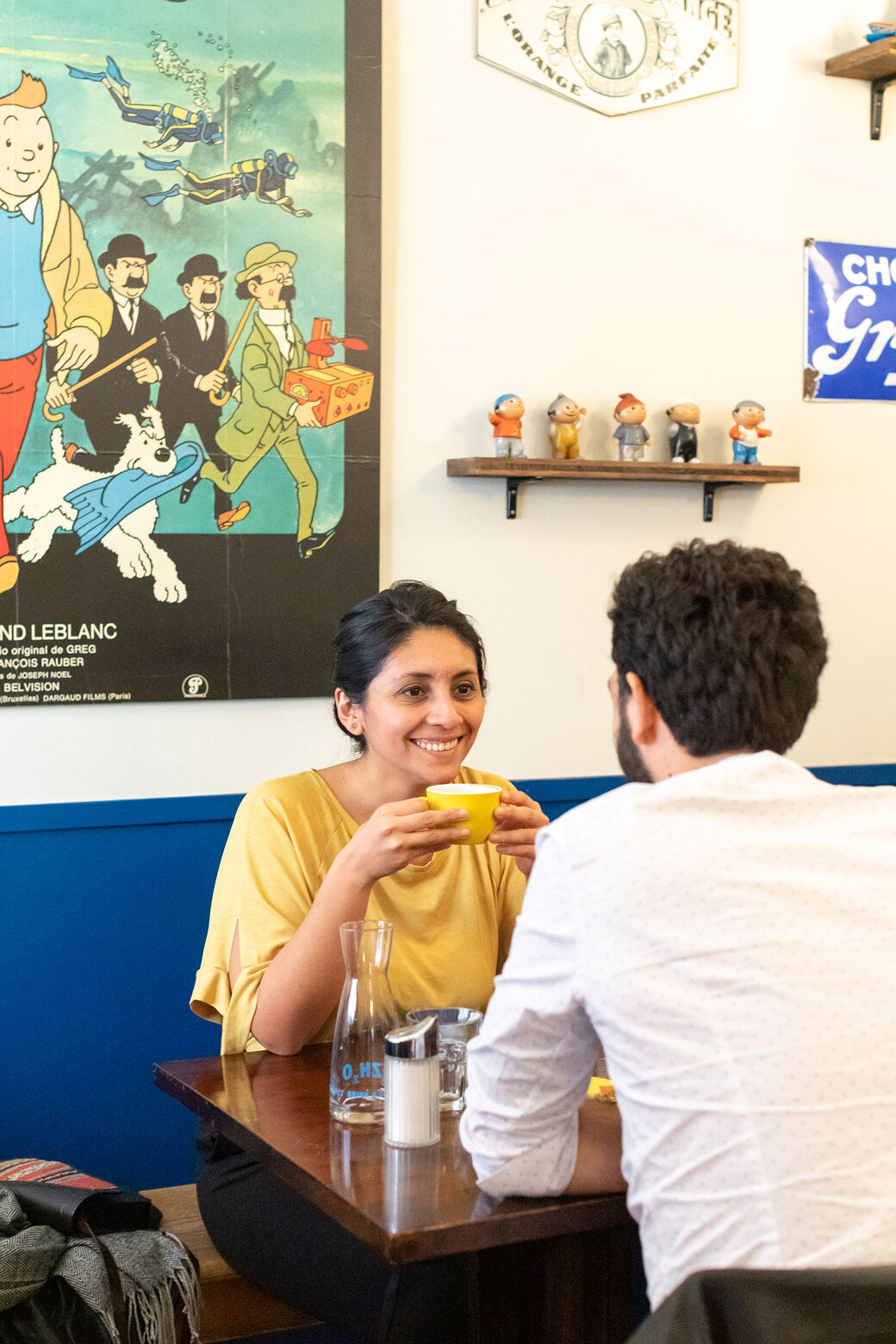 Andi discovered how a restaurant can have a positive impact on society and the environment by developing close relationships with its suppliers and knowing exactly how the food is produced. It also offered 15 apprenticeships to young people from disadvantaged backgrounds. He has never forgotten what he learnt during this time: 'As a chef, you can have a major impact on important areas of people's lives, and that brings with it a lot of responsibility.'
After stints at the Mühletal and Holzschopf restaurants in Zurich's district 5, Andi finally took over Babette in October 2018 with his partner Timon Ruther, who looks after the business side. Andi says: 'We wanted to respect its history.' Babette had been a crêperie for 15 years, so a crêperie it would remain. But now it would be a shining example of best practice in running a sustainable restaurant. All its produce is organic and wherever possible sourced directly from the grower. Scraps are boiled up to make stock and waste is kept to a minimum. 'But there's still a lot more we can do. I want to work harder towards achieving zero waste,' says the chef.
'As a chef, you can have a major impact on important areas of people's lives.'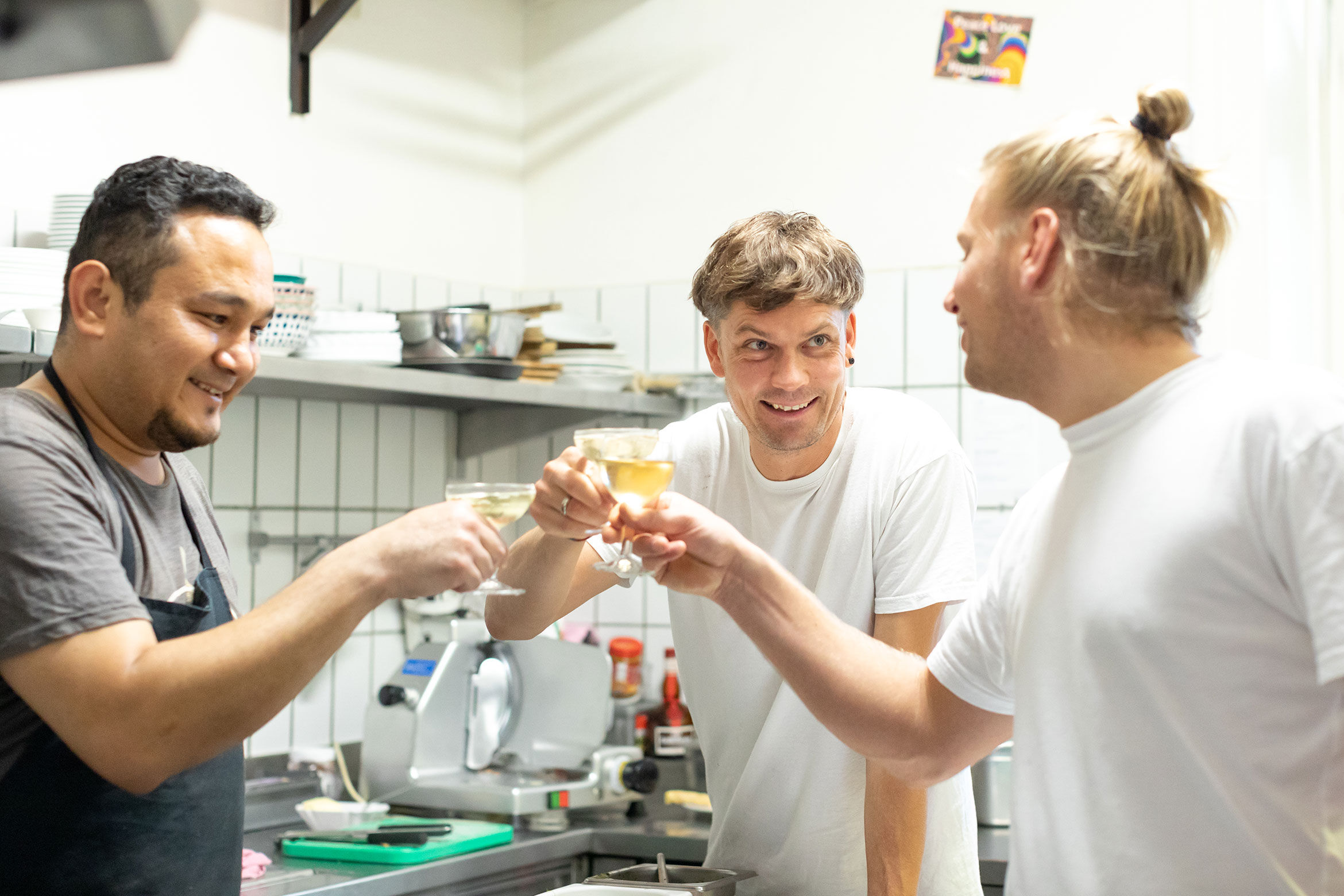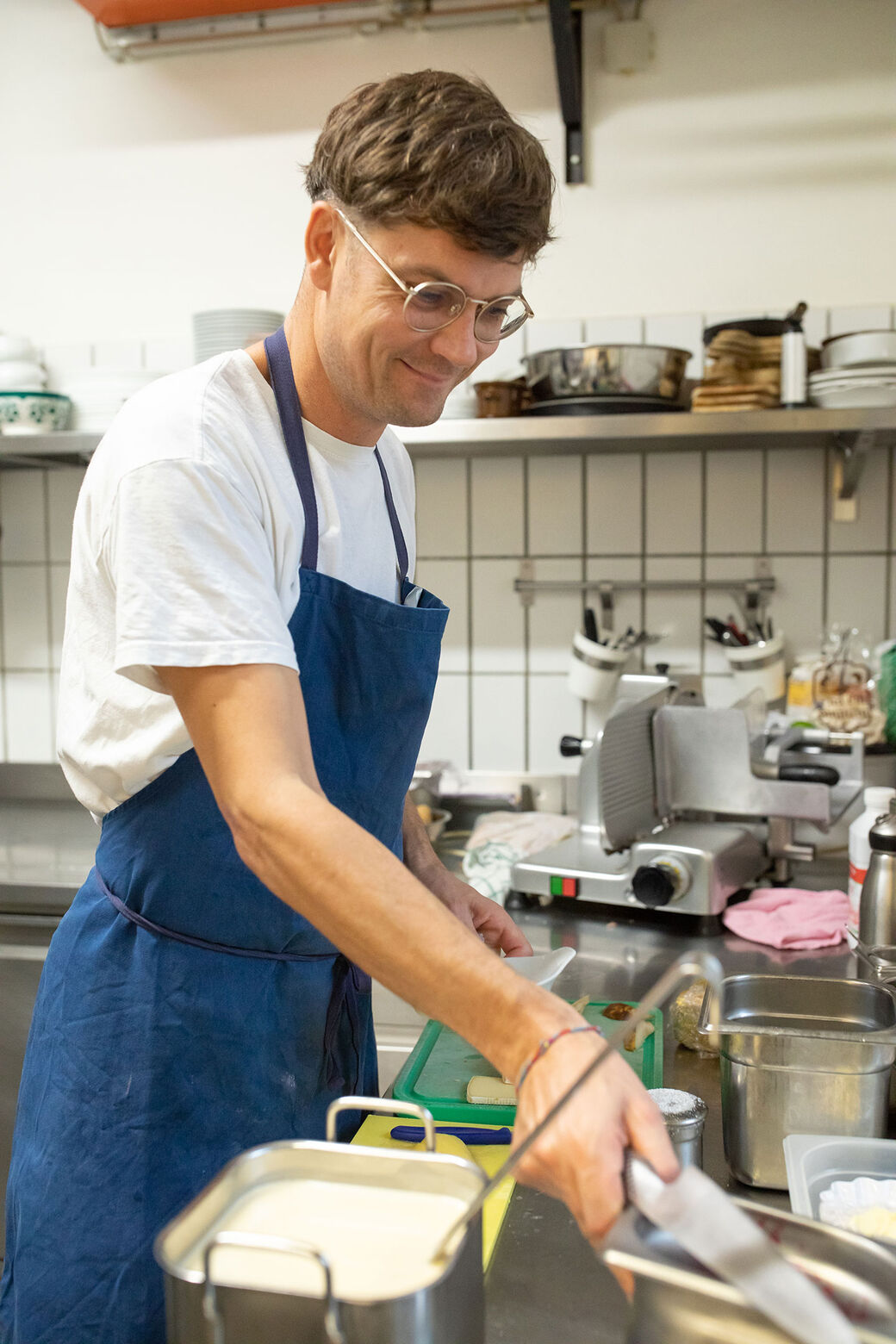 The restaurant's buckwheat comes from a mill in Poschiavo, while salmon is supplied by an Alpine fish farm in Val Mesolcina, both in southern Switzerland. Black pudding and liver sausage are produced in cooperation with a farmer in the Bachs valley. Working with local suppliers is clearly important for Andi, who comments: 'I want to know what my money is supporting.' He is interrupted by a loud 'Ciao!' from Roberto, who dumps a can of olive oil on the counter and hands Andi two bottles of wine: 'From our family business. Try it and let me know what you think!'
Andi believes a restaurant should be about more than simply eating.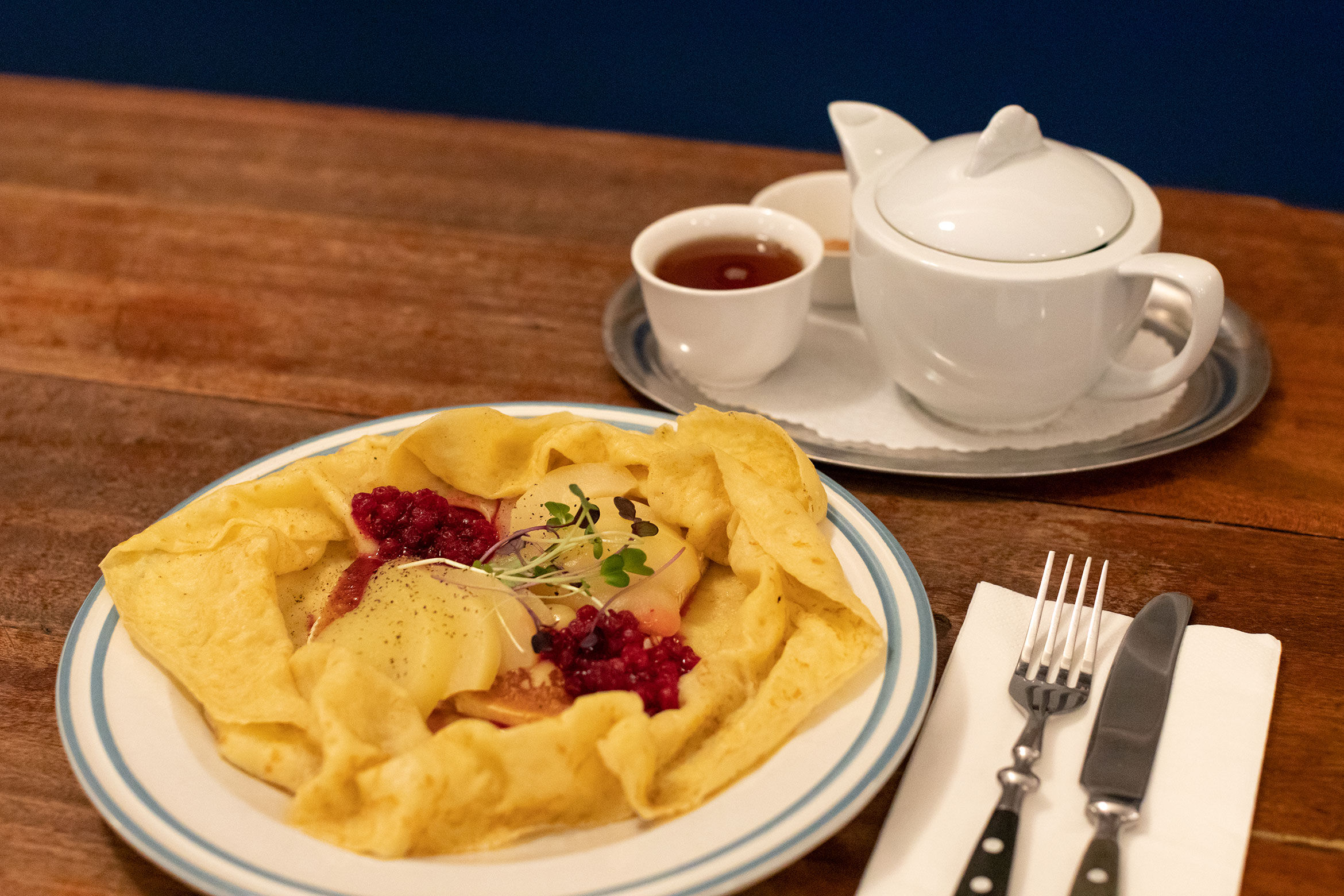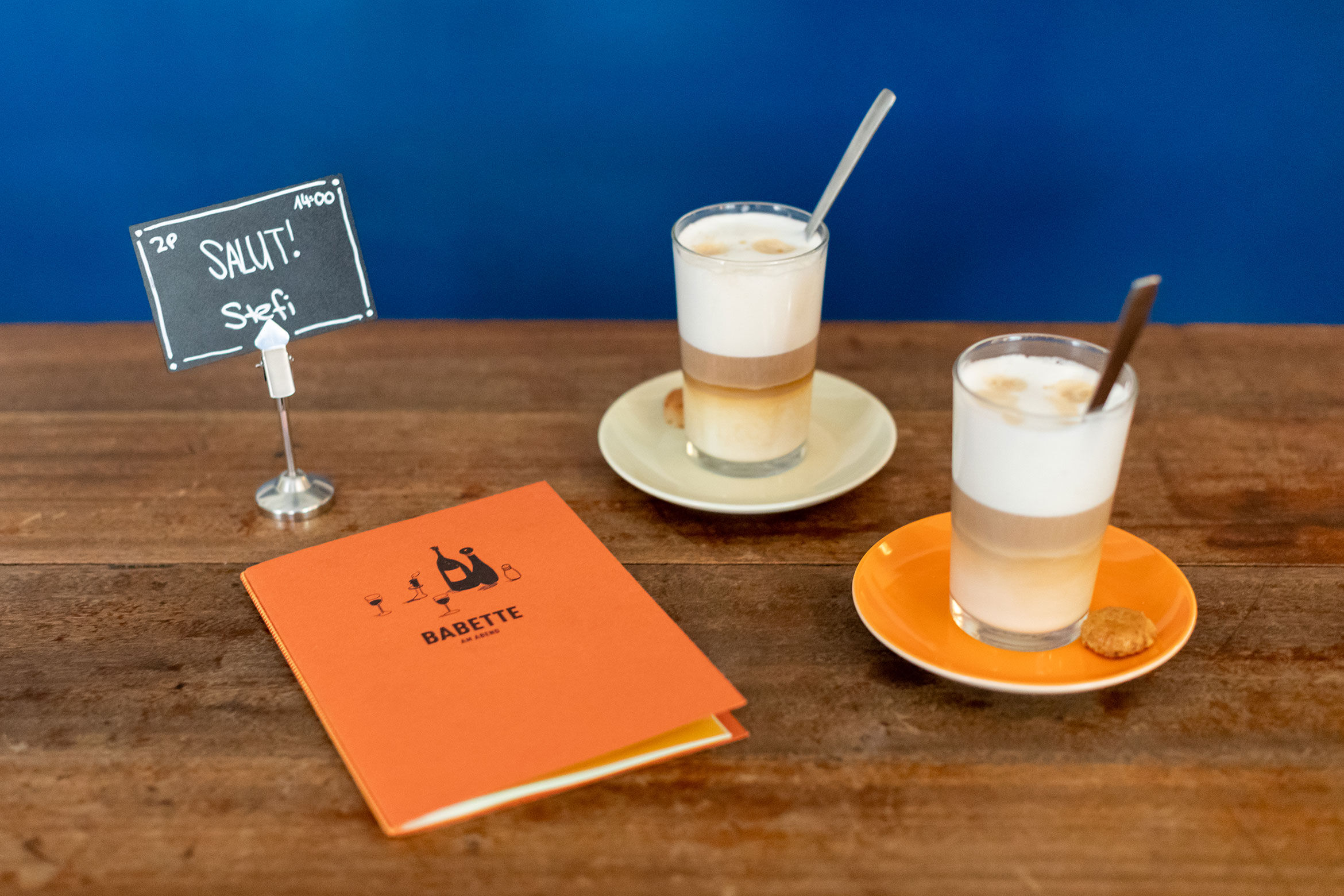 There's also a lot going on behind the scenes. Andi joined forces with 150 chefs around the world to write the Chef's Manifesto based on the UN's Sustainable Development Goals. It's a kind of handbook for making the restaurant trade more sustainable. Andi explains: 'Gastronomy affects important areas of our lives, such as agriculture, health, biodiversity, but also community building.' The latter is particularly important to him: 'Gentrification is leading to the disappearance of sites that have been local meeting places for decades.' Anonymous restaurants are springing up in their place. Andi believes a restaurant should be about more than simply eating, which is why he organises events to bring people together, such as the Metzgete, a special feast of freshly prepared meats. He also welcomes local groups who want to hold their regular get-togethers at the restaurant.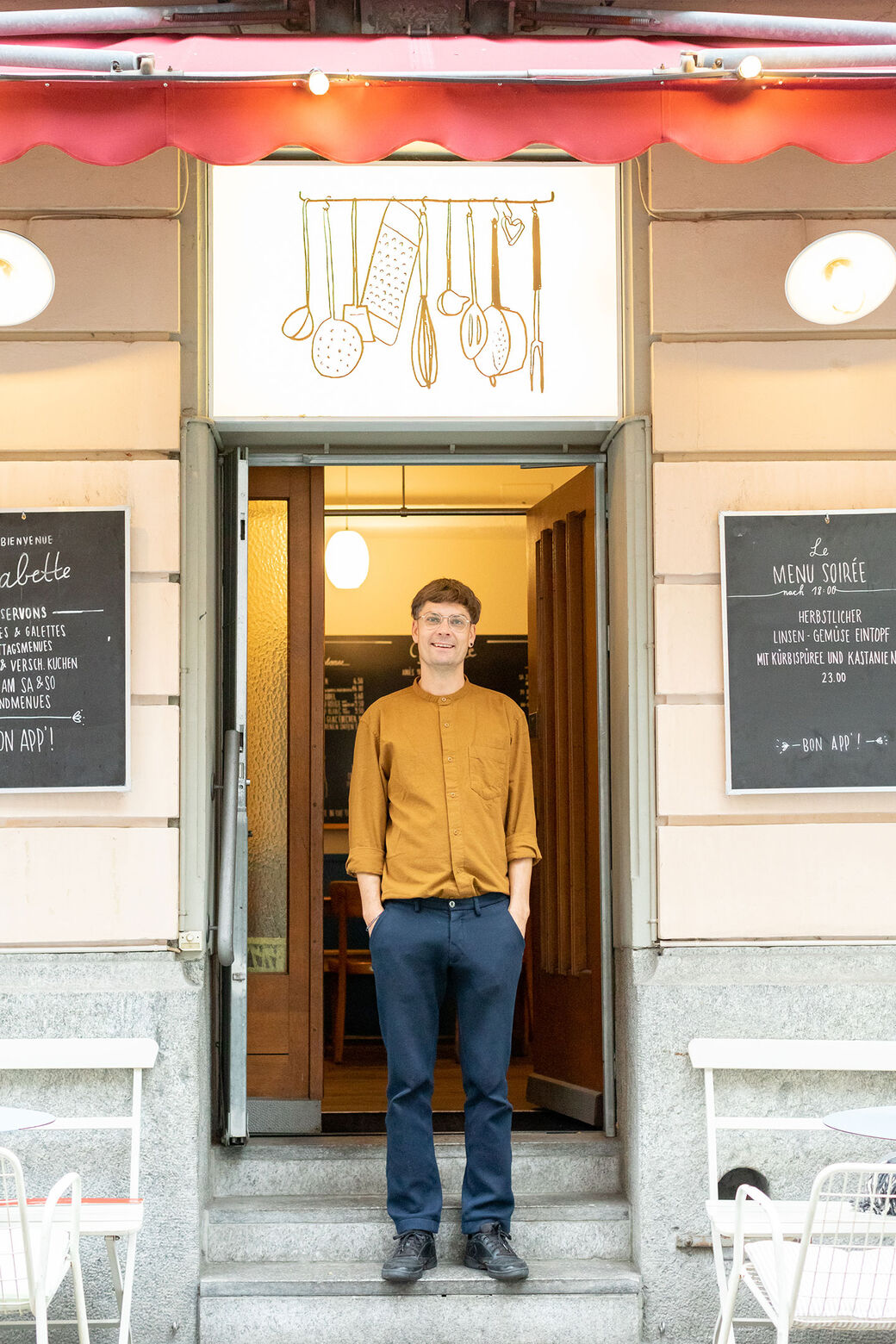 His aim is to raise awareness of these social and environmental issues in the Swiss restaurant trade. That's why he has joined forces with his former employer Patrick Honauer and the association Cuisine sans frontières to set up the Zurich hub of the global Social Gastronomy Movement. Here too, it is a question of understanding gastronomy as part of a system. He is keen to organise events with and for chefs in order to promote a joint vision of sustainable gastronomy: 'The world will be a better place if we can make progress in this respect.' But now it's time to get behind the stove and start making crêpes – because sustainability is a theory that also has to work in practice.
Address
Babette
Bertastrasse 16
8003 Zurich
+41 43 366 85 02
Website
Opening hours
Tuesday to Thursday, 11 am – 2 pm and 5 pm – 11 pm
Friday, 11 am – 11 pm
Saturday, 10 am – 11 pm
Sunday, 10 am – 9 pm
View posts by interests, or use the proximity search and additional filters.
Try it out
.
Save posts as favourites – simply click on the heart symbol in the upper right corner of the post.