Kafi Paradiesli
For a taste of paradise, simply head down to Katja Graber's café in Zurich-Hottingen. If you're lucky, you'll even be treated to a slice of white chocolate cake!
Hottingen is – how do I put this? Well, it's just not very cool. Surrounded by the charming old town and the hip district of Seefeld, it's mainly just a quiet residential area. But I still often get the urge to come here – specifically, to a cosy little café that seems slightly out of place around these parts.
The further up the hill you go, the posher the houses become. And that's also where the Dolder Grand is situated – a five-star hotel where the rich and famous like to stay when in town. Hottingen also has a couple of schools, and a dog training centre at Baschligplatz. And yet I'm heading up here again today. From Baschligplatz, I walk up Hofstrasse and I'm soon sitting in paradise with Katja Graber. We're not alone. After all, Katja owns what is perhaps the city's most laid-back café. Here in the slightly weathered, wisteria-covered building, the hustle and bustle of the city seems a million miles away.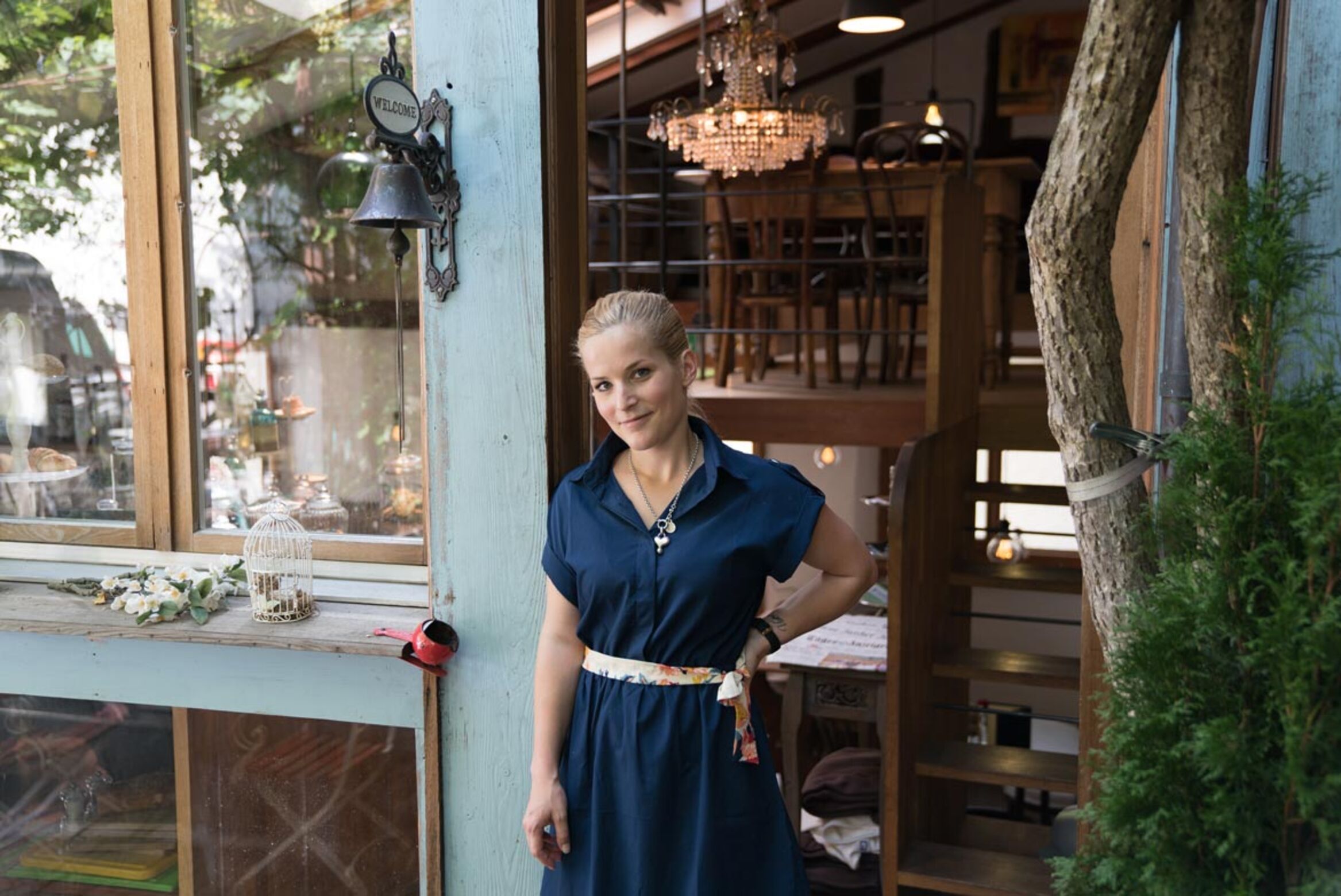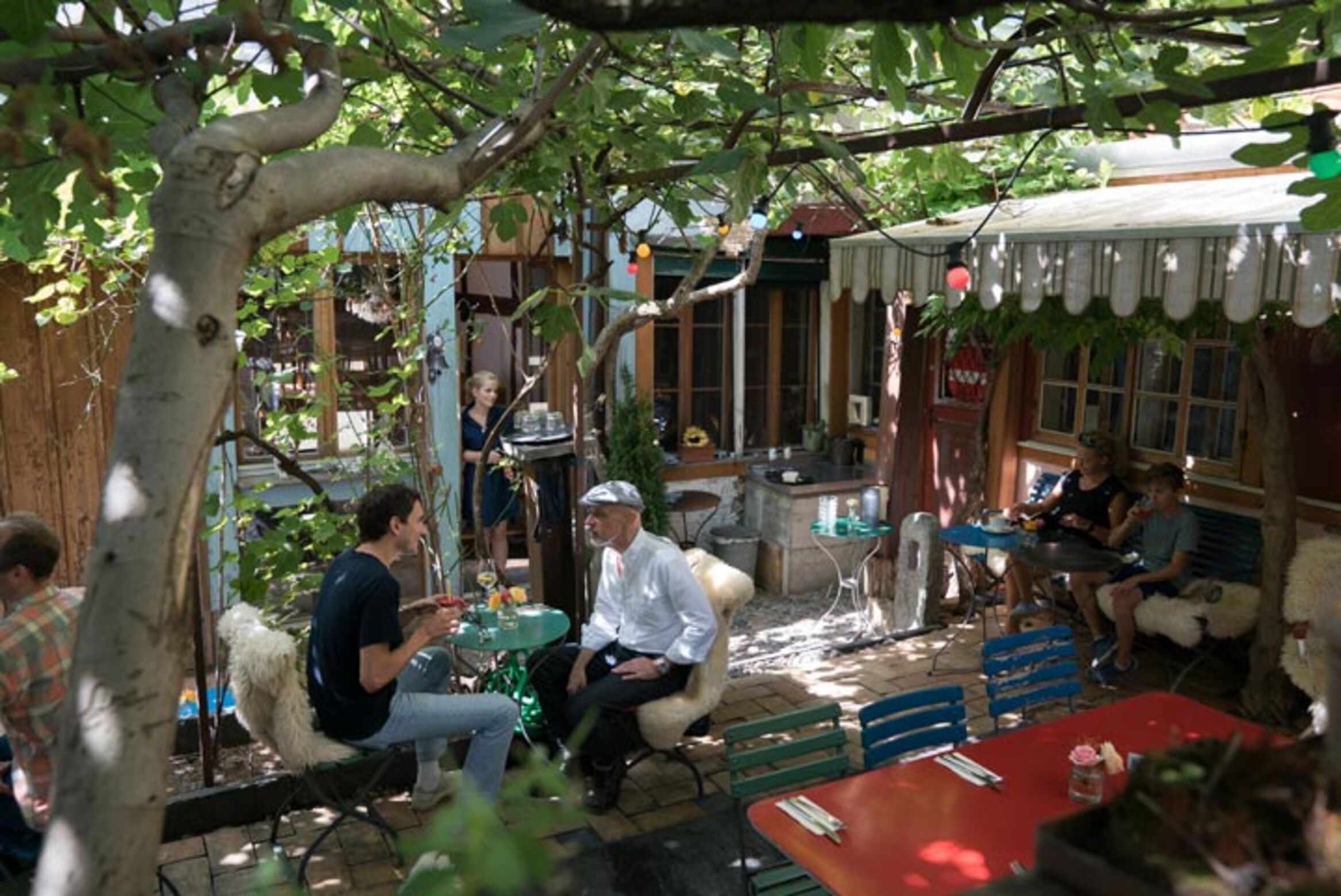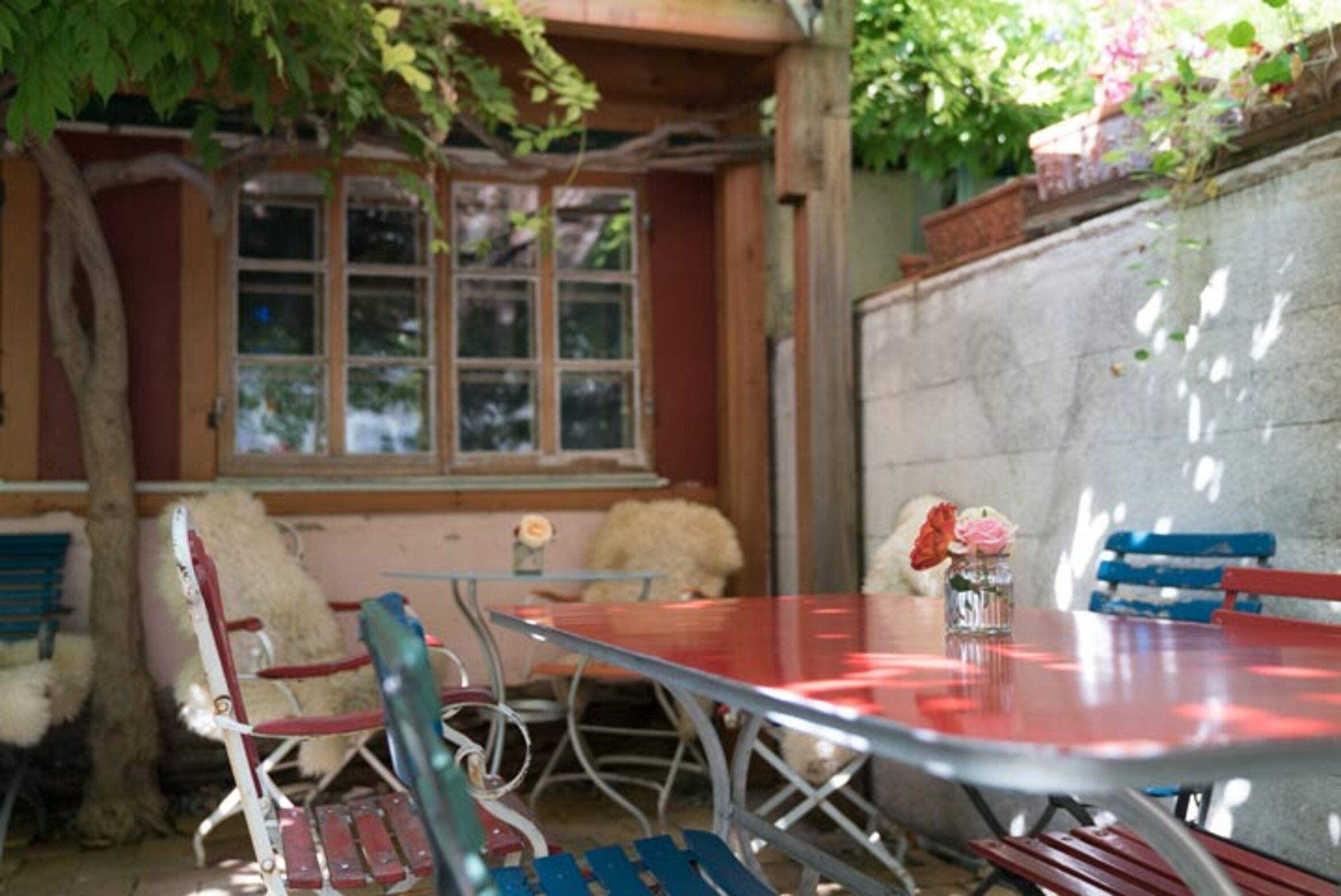 But we shouldn't take the existence of Café Paradiesli and its romantic garden for granted. 'Not everyone was keen on having a watering hole in the middle of their neighbourhood,' remembers Katja. The previous owners had to endure a long wait before the authorities finally granted a permit. 'I still have to close at 6:00 pm,' says the 25-year-old. Although slightly annoying for her, it suits the current set-up. Even if the café stayed open for just a couple of hours longer, Katja would have to employ someone to help out.
We shouldn't take the existence of Café Paradiesli and its romantic garden for granted.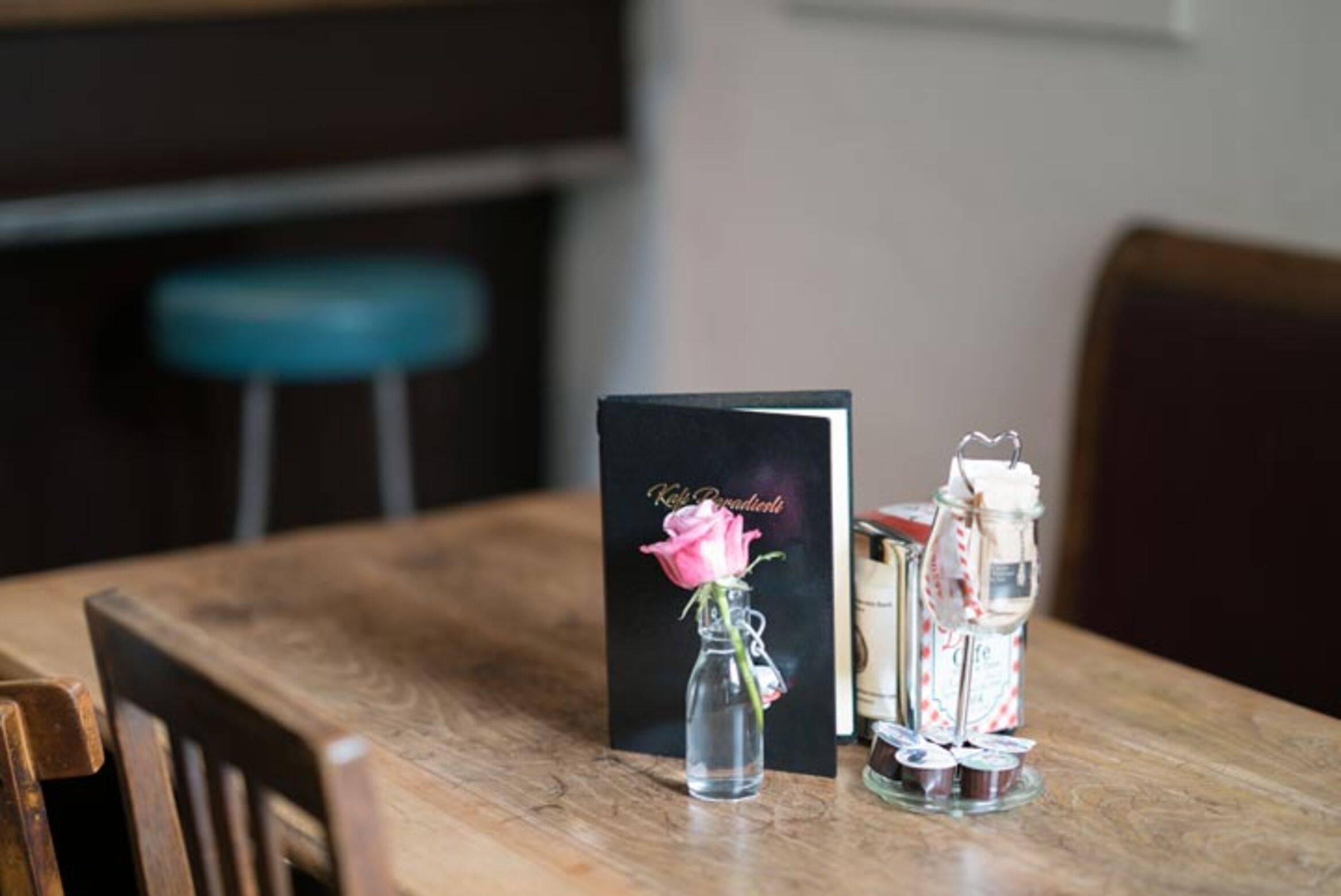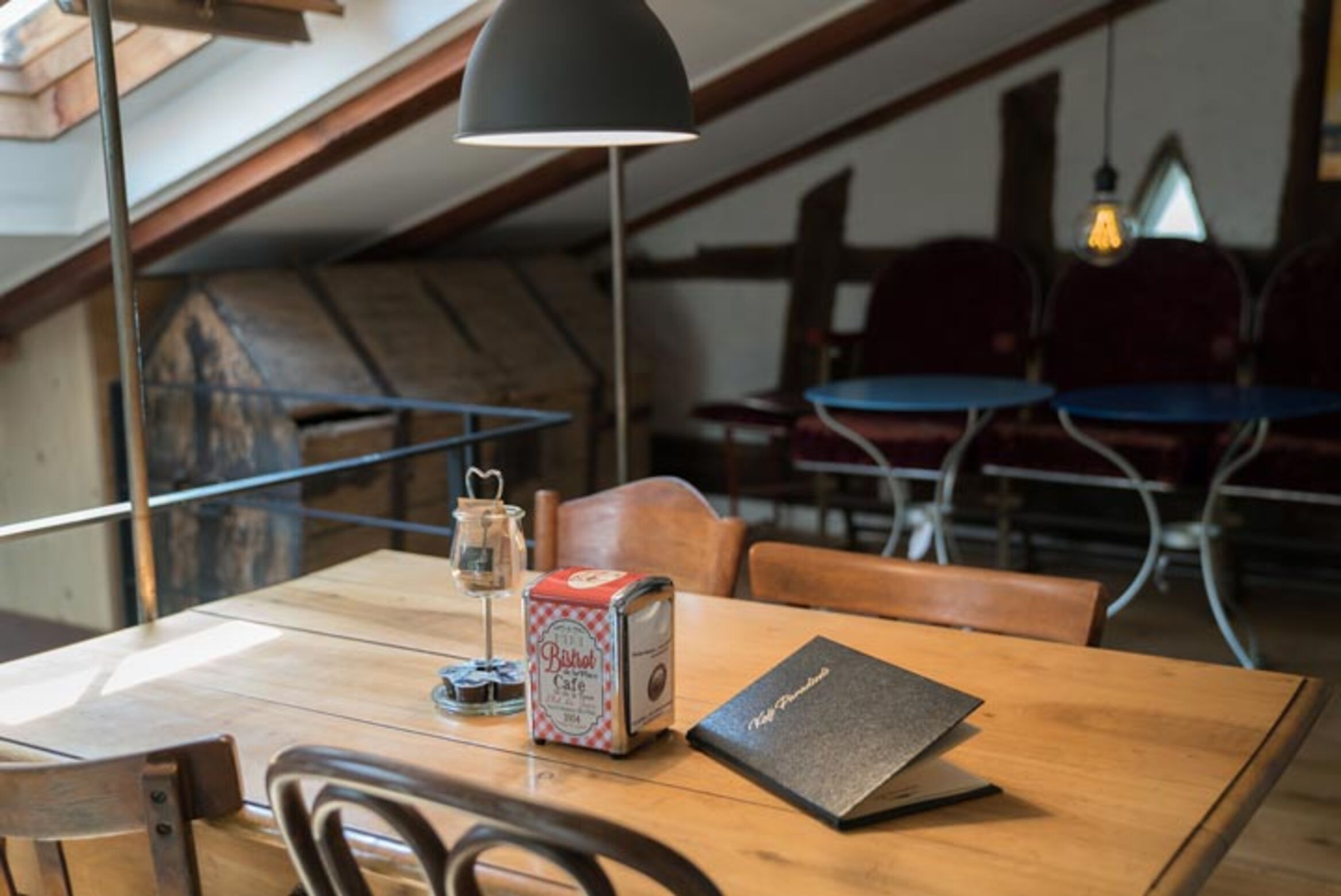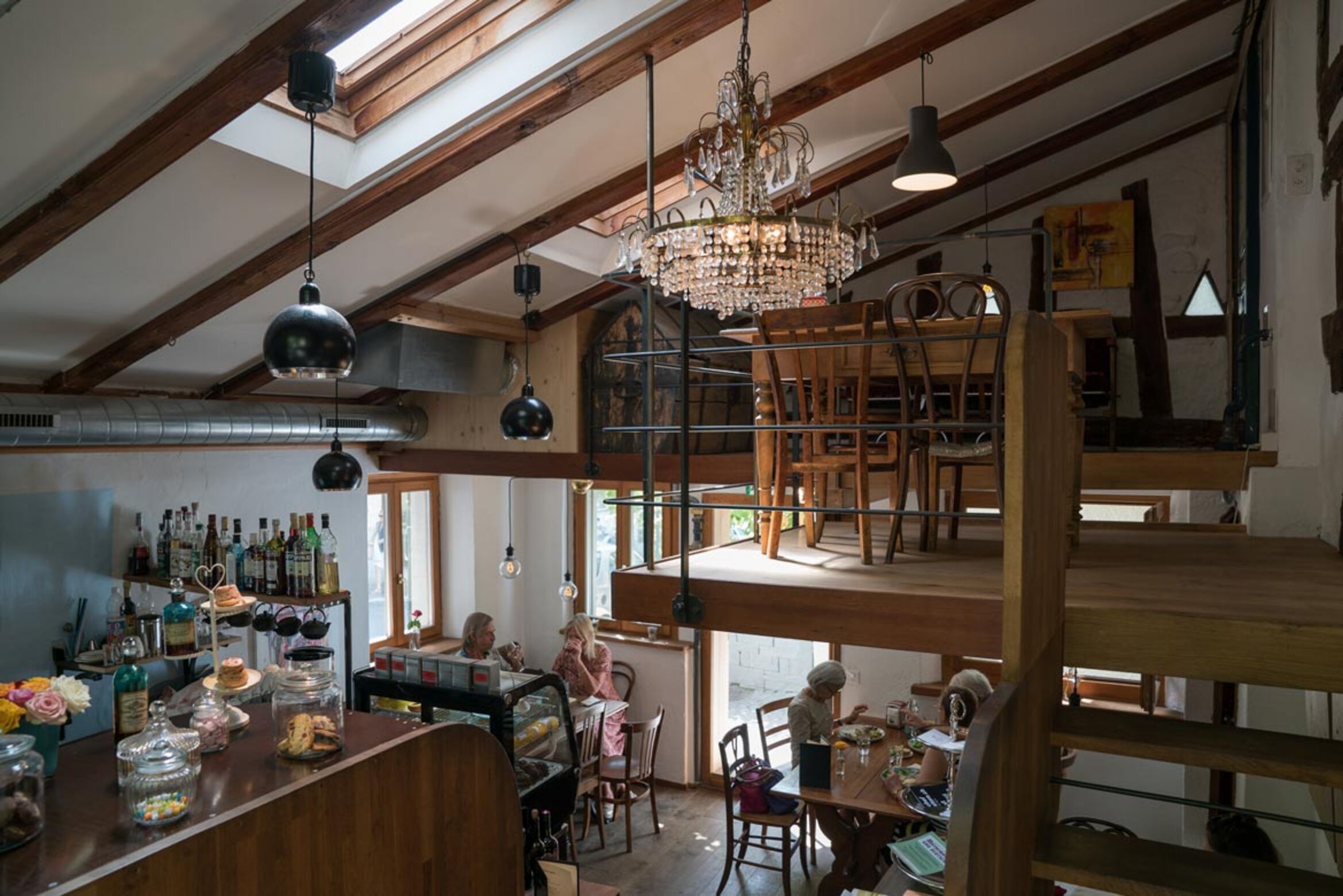 Katja does everything herself. In the kitchen, which measures just two square metres, she bakes cakes and biscuits and prepares lunches. And she serves them herself, too. Katja likes to experiment: she's currently working on a white chocolate cake. 'I've just started the fourth test phase.' But her guests won't get to try it until everything is just right. As it stands, she's not entirely happy with the colour.
Katja is currently working on a white chocolate cake.
Katja occasionally turns to her husband for tips – he runs a restaurant down in Seefeld. The couple got married in autumn 2017. 'We're the typical foodie couple.' She pauses briefly, before adding: 'With many foodie friends.' Which does mean the conversation topics can sometimes get a bit predictable.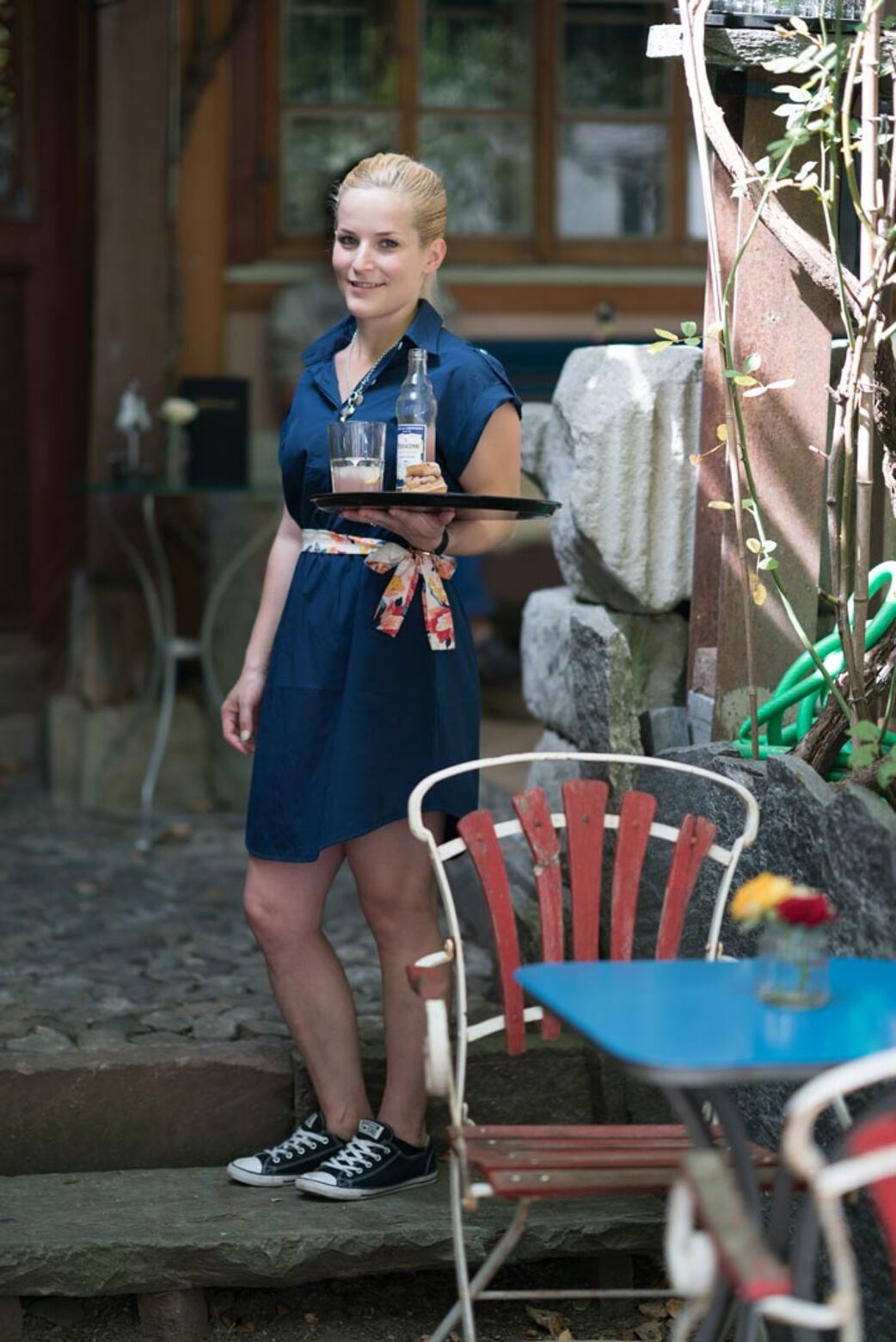 The dedicated café owner is her own worst critic: she can't remember the names of many of her regular customers – and post-it notes don't help much, either. 'But I make up for it with friendly service – at least I hope so!' The Paradiesli is characterised by a familiar vibe. Children play in the adjacent yard and the guests are on first-name terms. The tables were welded by Vincent, who lives in the attic flat and has a studio in the area. He's come to Paradiesli for a grapefruit juice during his break.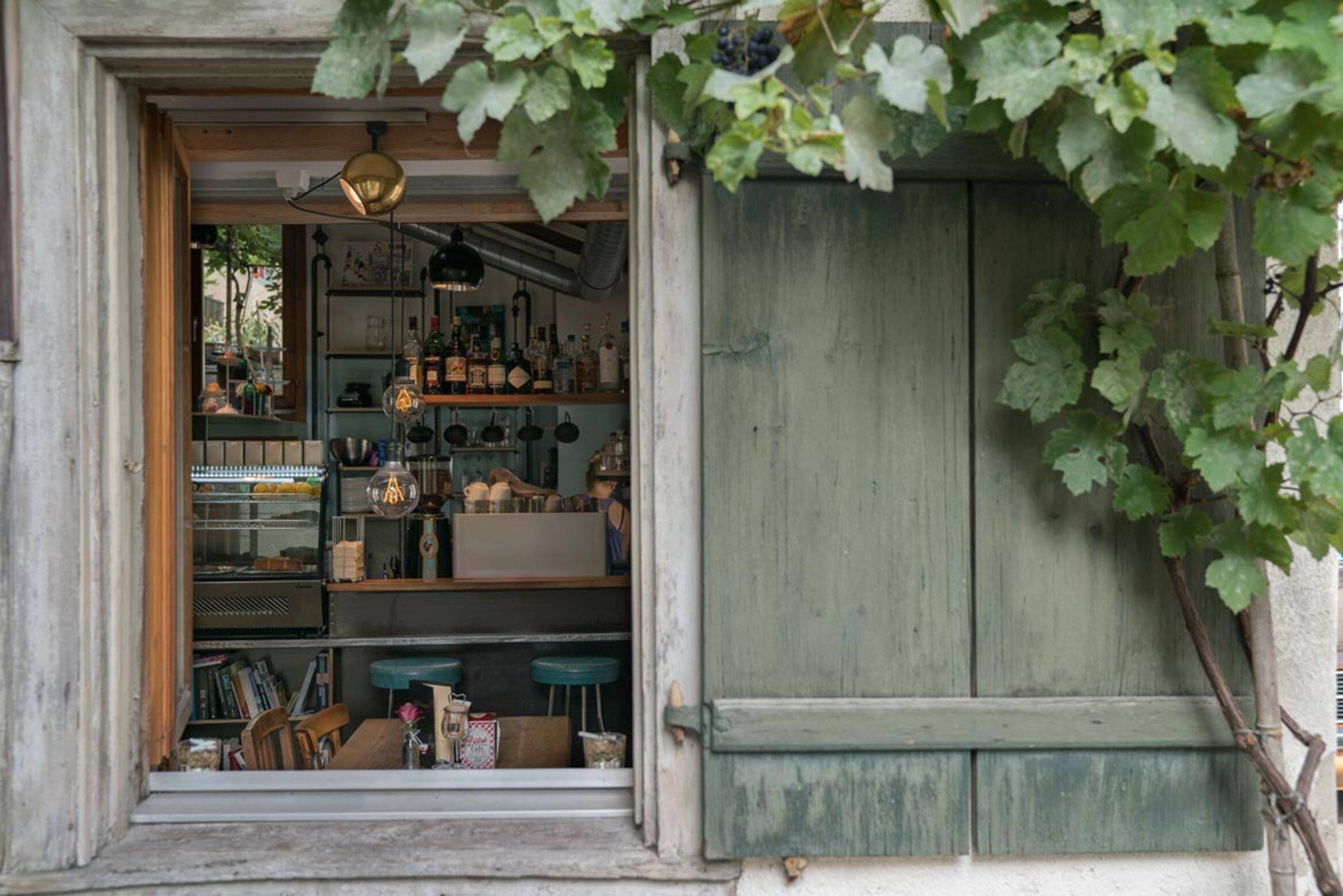 Katja took over what was previously the popular Chez Andy in 2016. She didn't want to change it too much. 'But I think I've managed to give it a personal, perhaps slightly more feminine touch,' says Katja. For example, she always makes sure that there are fresh flowers on the tables and that the decorations all match. The pictures on the walls were painted by her husband, and the lamps are new.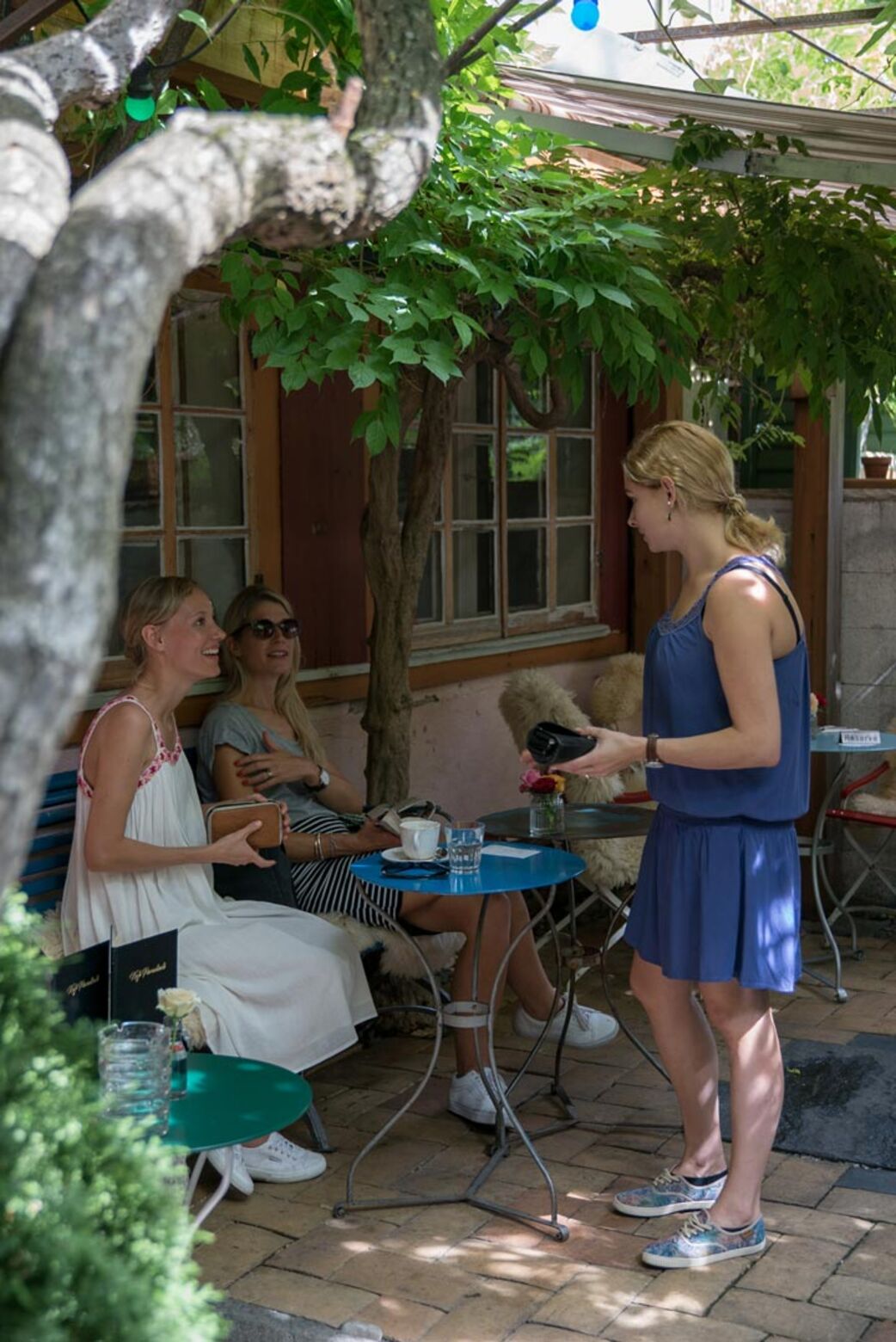 At Hofstrasse 19, it's blissfully quiet today, like every other day. And even though her guests do sometimes get a bit livelier over a drink, Katja has never had to intervene. 'I'm not just saying this – I've really never had to deal with any unpleasant guests.' Admittedly, closing at six doesn't leave much time to get drunk, laughs Katja. The district of Hottingen may not be cool, but the Paradiesli is exactly the kind of place where you don't have to be. I'm already looking forward to my next visit!
Address
Kafi Paradiesli
Hofstrasse 19
8032 Zürich
+41 44 558 67 45
Website
Opening times
Tuesday to Saturday, 9 am – 6 pm
View posts by interests, or use the proximity search and additional filters.
Try it out
.
Save posts as favourites – simply click on the heart symbol in the upper right corner of the post.