'It's a real slice of life here!'
For the last 18 years, Sandra Russo has been running Russo, her corner shop in Hottingen, where she sells everything from vegan cleaning products to Swiss maté, and even coffee – all for just one franc. But the future is uncertain for this kind of local store.
No-one misses the Coop that used to be on this site, but everyone loves Sandra Russo's shop. 'We serve over a thousand people every day,' says Sandra. That's hard to imagine when you see the size of the store – it only has two cash registers. But it has seven coffee machines: 'Everyone loves our coffee. It only costs one franc. You don't get that anywhere else.' On Valentine's Day she even gives it away for free: 'It's become a tradition.' Every year, the customers appreciate this lovely gesture.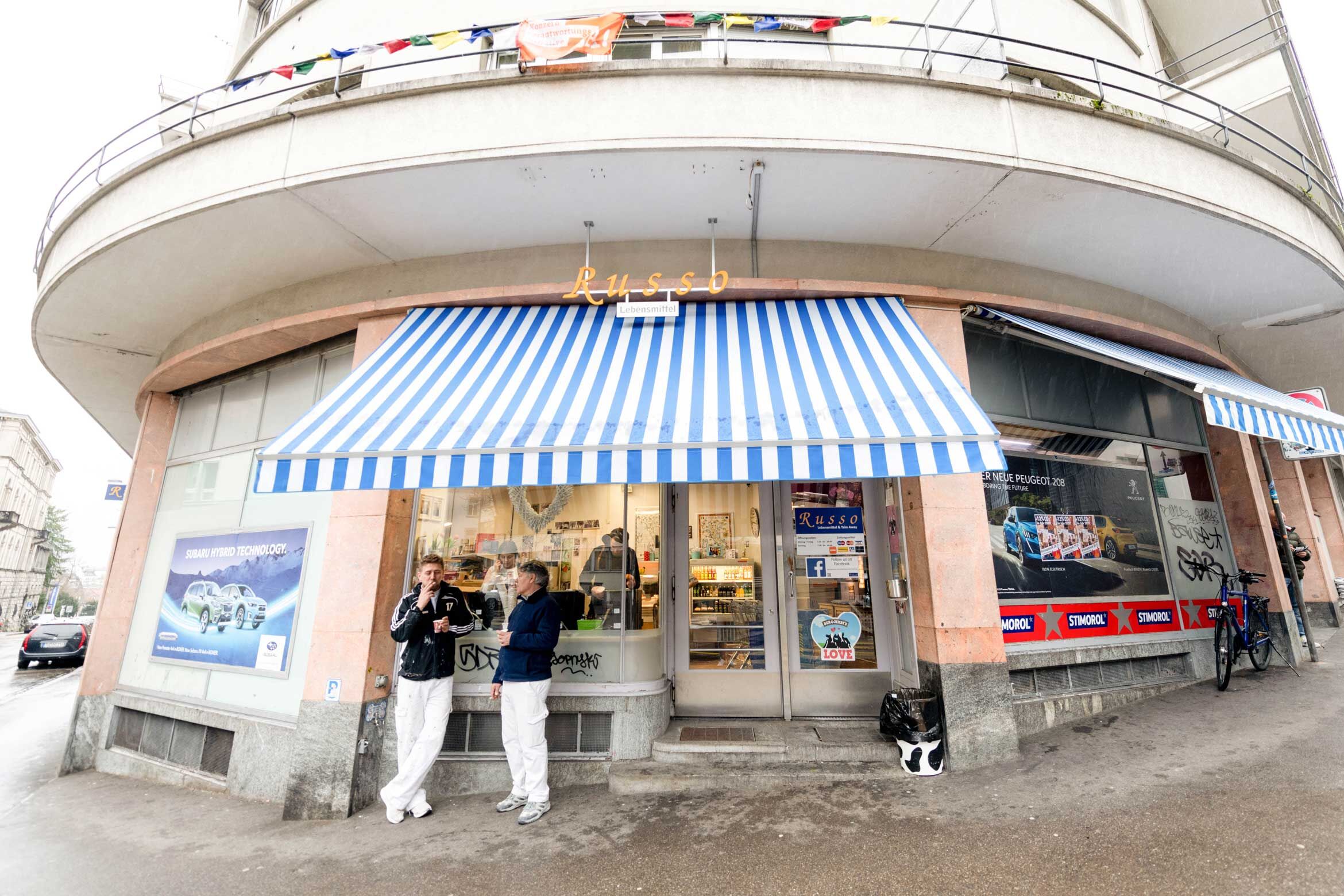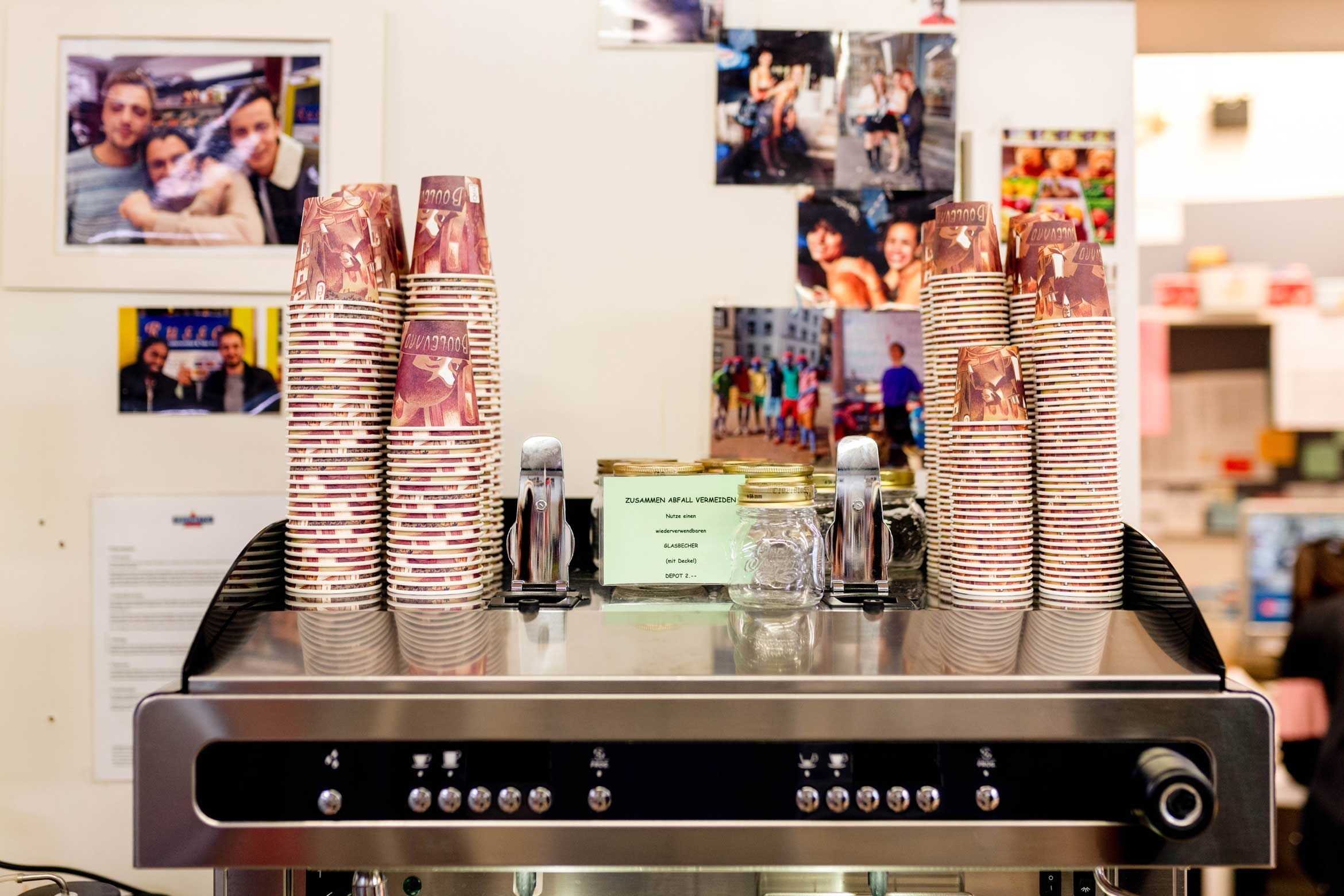 Sandra says her customers often compliment her on the range of goods on offer: 'It's so varied.' Many of her products are extremely popular, such as the Colafröschli sweets, which parents love too because they remind them of their childhood. The large range of organic products is also popular with customers, and students are particularly fond of the maté. 'We sell much more El Tony maté than the better-known energy drinks,' says Sandra (El Tony is a new Swiss brand).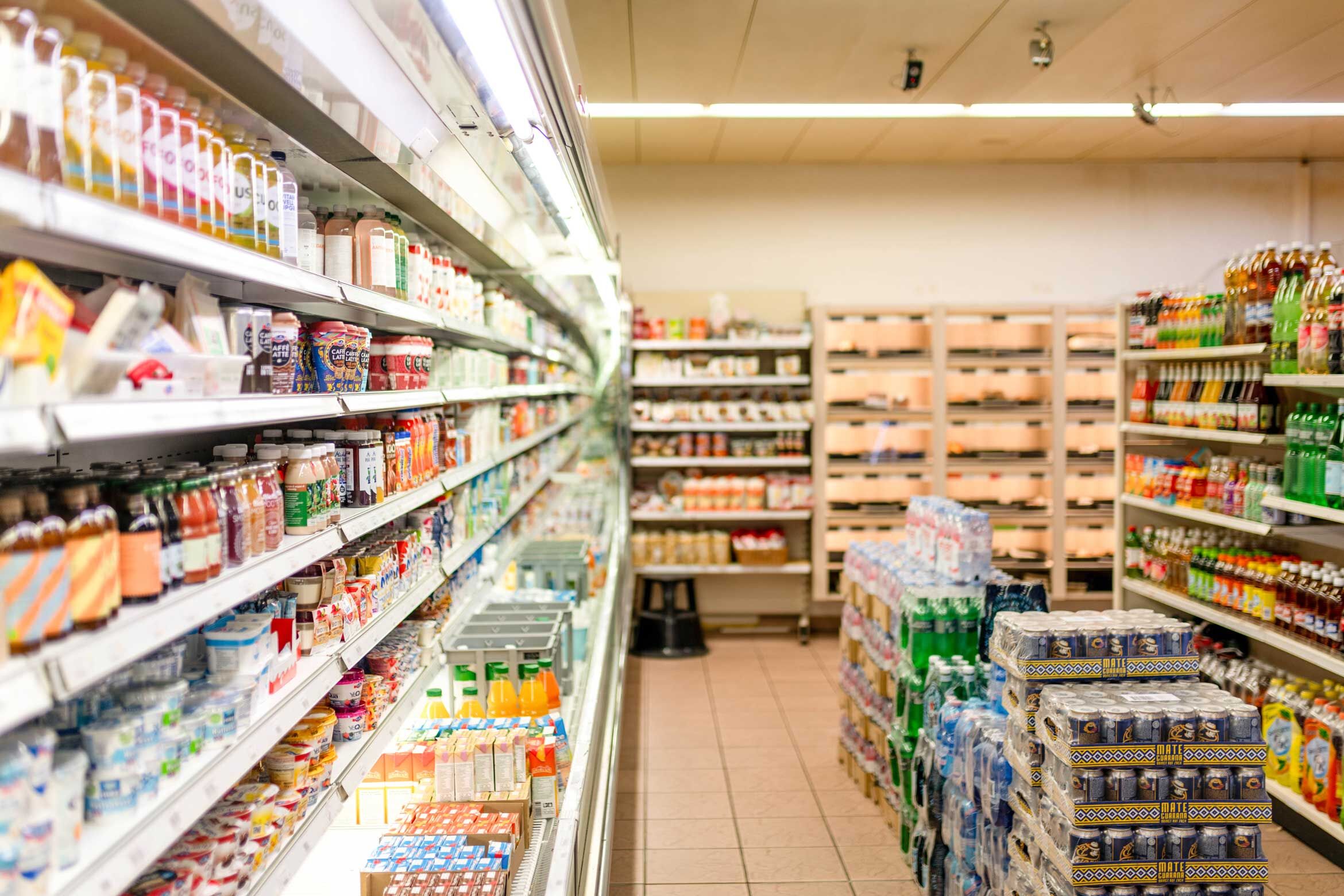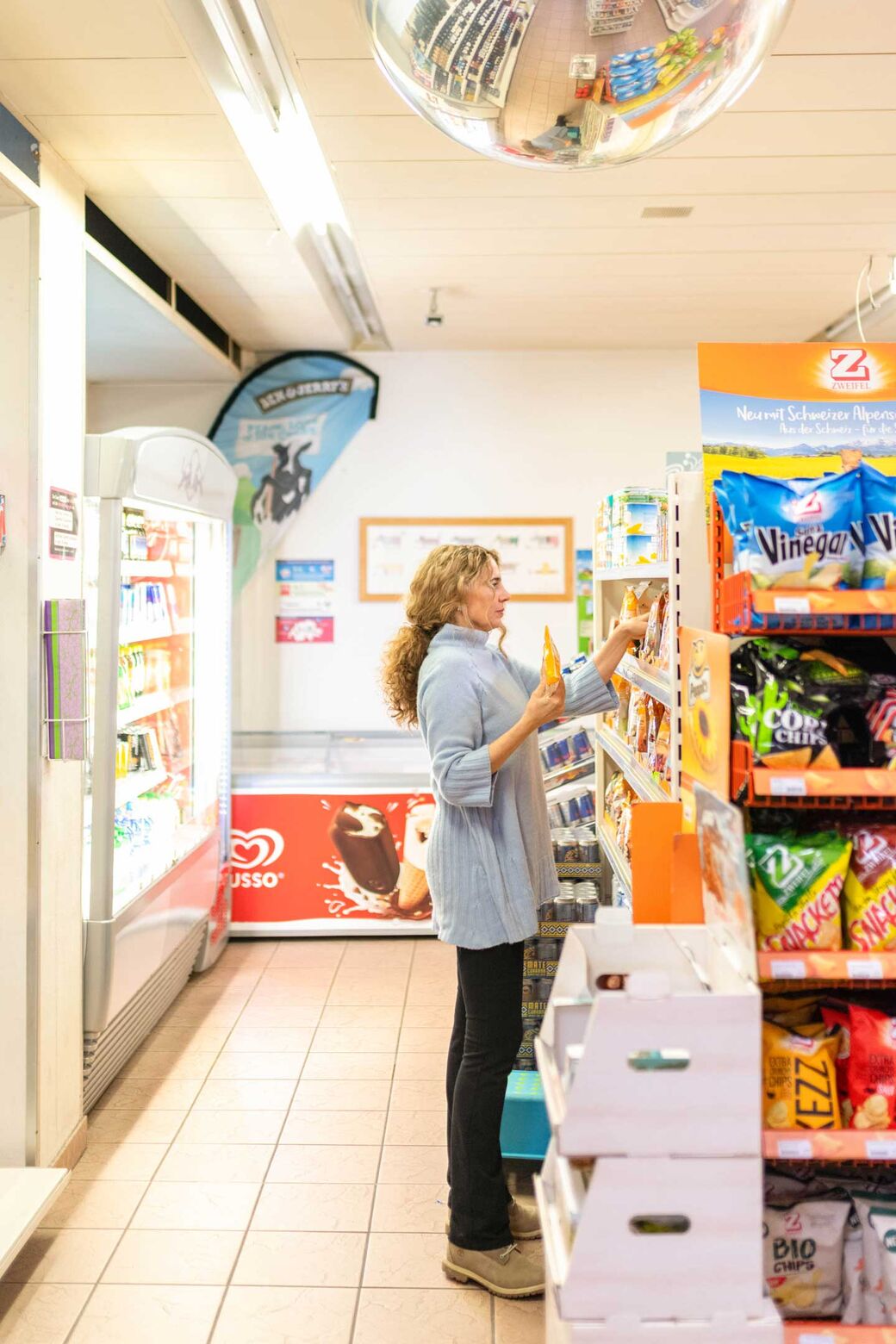 'We know lots of people by name.'
Sandra Russo
At midday, half the neighbourhood descends on Russo to enjoy a freshly prepared lunch. 'Then it's like a beehive here – totally buzzing,' laughs Sandra. Her customers include schoolchildren, tradesmen and local residents, plus students and staff from the nearby colleges and universities. For many of them, Russo has become the place to meet up. 'It's a real slice of life here!' says Sandra.
The Russo team is very close-knit, and Sandra even takes her trainees away for a long weekend when they have finished their exams. To date, she has taken them to Paris, Barcelona, Amsterdam and Lisbon. Sandra has obviously developed a knack for hiring the right people: 'When I'm taking on a new trainee, I'm not interested in whether or not they have top grades. I just rely on my gut feeling.' It hasn't let her down yet.
Sandra even takes her trainees on holiday.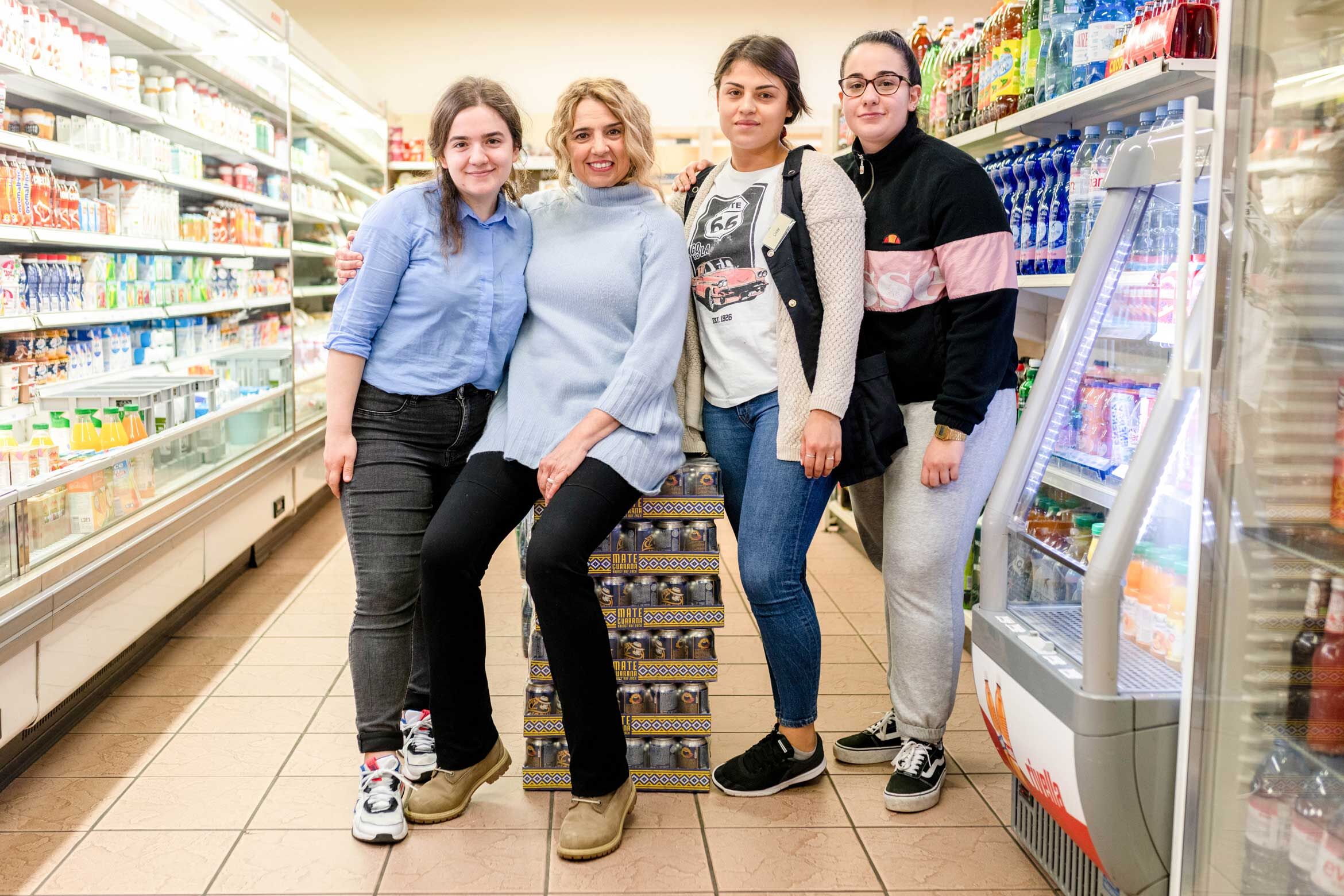 The good working atmosphere is partly due to the fact that everyone is encouraged to have their say: 'We make joint decisions about introducing new products, and do lots of things together,' says Sandra. She deals with more than 50 suppliers, so it's not always easy: 'But that's also the good thing about it – there's so much variety!'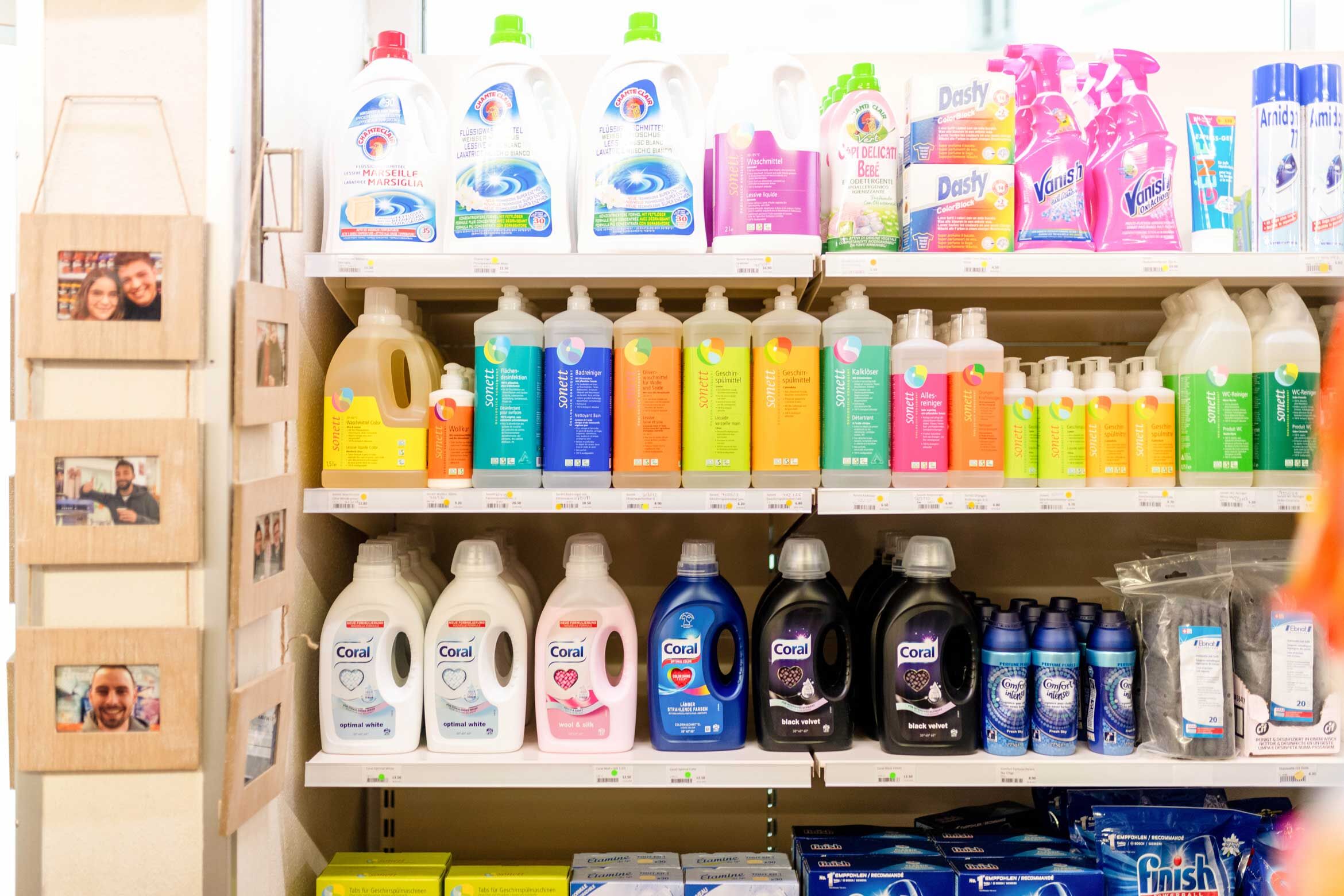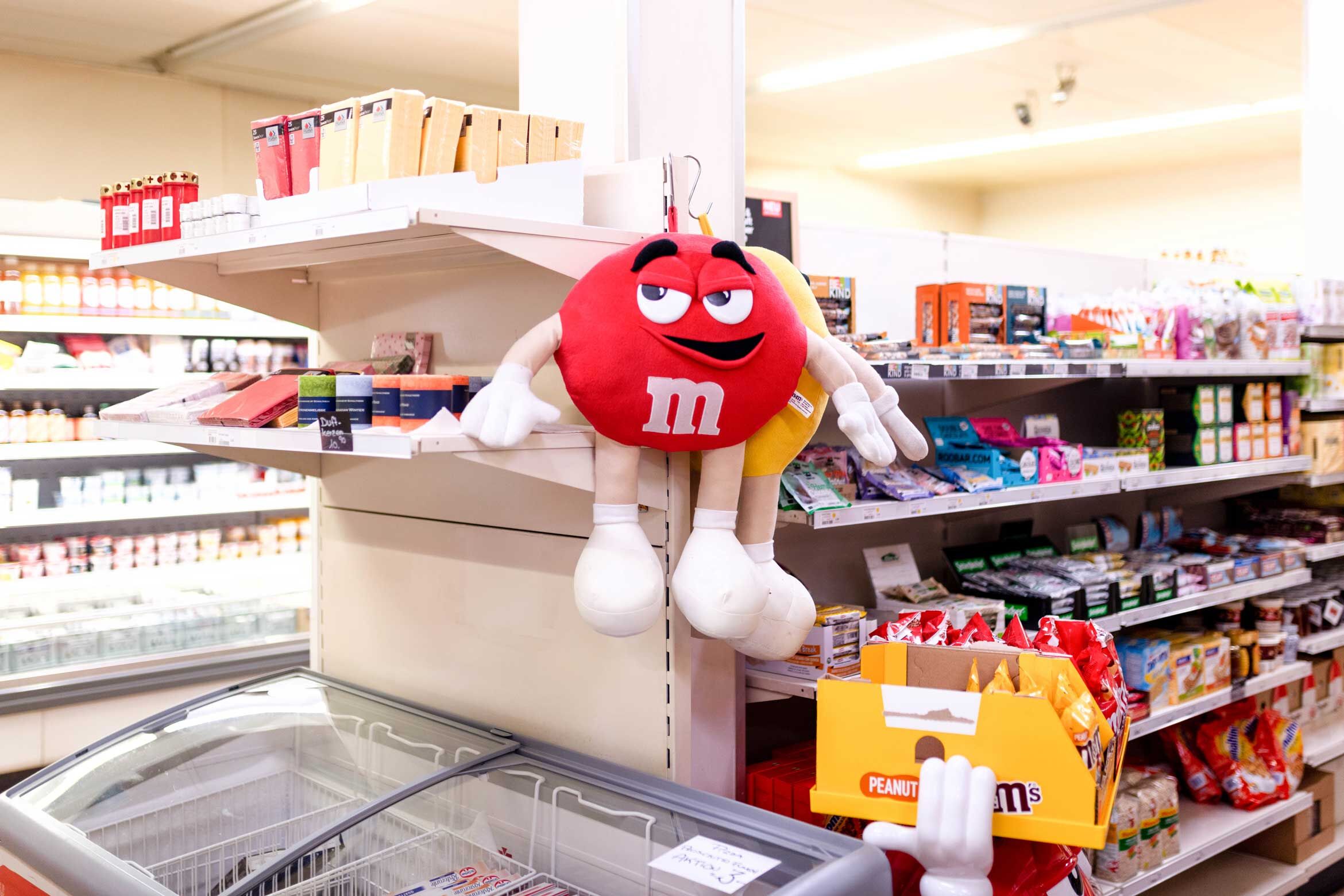 Sandra says: 'Russo is a fixture in this neighbourhood. We know lots of people by name.' This makes her all the more sad that she will soon have to move out. All the tenants at Freiestrasse 14 have been given notice because the building is going to be refurbished. Russo Lebensmittel & Take Away can only stay here until April 2022. Having met Sandra and her team, we can only hope their positive spirit lives on in a new location.
Address
Russo Lebensmittel & Take Away
Freiestrasse 14
8032 Zurich
+41 44 261 58 27
Website
Opening hours
Monday to Friday, 7:30 am – 7 pm
Saturday, 7:30 am– 2 pm
View posts by interests, or use the proximity search and additional filters.
Try it out
.
Save posts as favourites – simply click on the heart symbol in the upper right corner of the post.