How can food deliveries be made more sustainable?
Food delivery services are booming. But, apart from the quality of the food, there can be problems relating to the working conditions of delivery drivers. A new Zurich-based service is trying to address these issues while also making takeout packaging more sustainable.
The pandemic has led to a boom in food delivery services. Unfortunately, it has also been accompanied by a flood of disposable packaging. Restaurant food that is normally brought to the table on a china plate now has to be packed in such a way that it stays hot but doesn't turn into a soggy mess. It may be possible to use packaging that is free of harmful plastics, but not every restaurant that supplies takeout food is prepared to go to so much trouble and – more importantly – expense.
Dabbavelo seeks to be fairer and more sustainable.
The second problem is the working conditions of delivery drivers, who are primarily part of the gig economy. This means that – in line with the concept perfected by Uber – people work at their own risk. But this kind of pseudo-self-employment endangers the future of our social system. 'Some global businesses have realised they can make massive savings by employing only independent contractors,' writes business journalist Werner Vontobel on the left-leaning, Basel-based website Bajour.ch. But about 40% of our income goes in tax and social security contributions to help other people who have completed their 38 or so years in the workforce or who are unable to work at all. There is a legal framework for this. 'In the "innovative" model of pseudo-self-employment, these additional costs are first shifted onto the service providers, and when they can no longer bear these costs, the state has to step in.' The Tagesanzeiger newspaper has reported that if you spend 100 francs on four pizzas, 70 francs go to the pizzeria, 8.50 francs to the delivery driver and 21.50 francs to Uber. This means hourly wages are impossibly low and social security contributions (such as pension and invalidity contributions) have to be paid by the drivers because they are independent contractors. At the end of the day, it is the owner of the app service who rakes in most of the profit.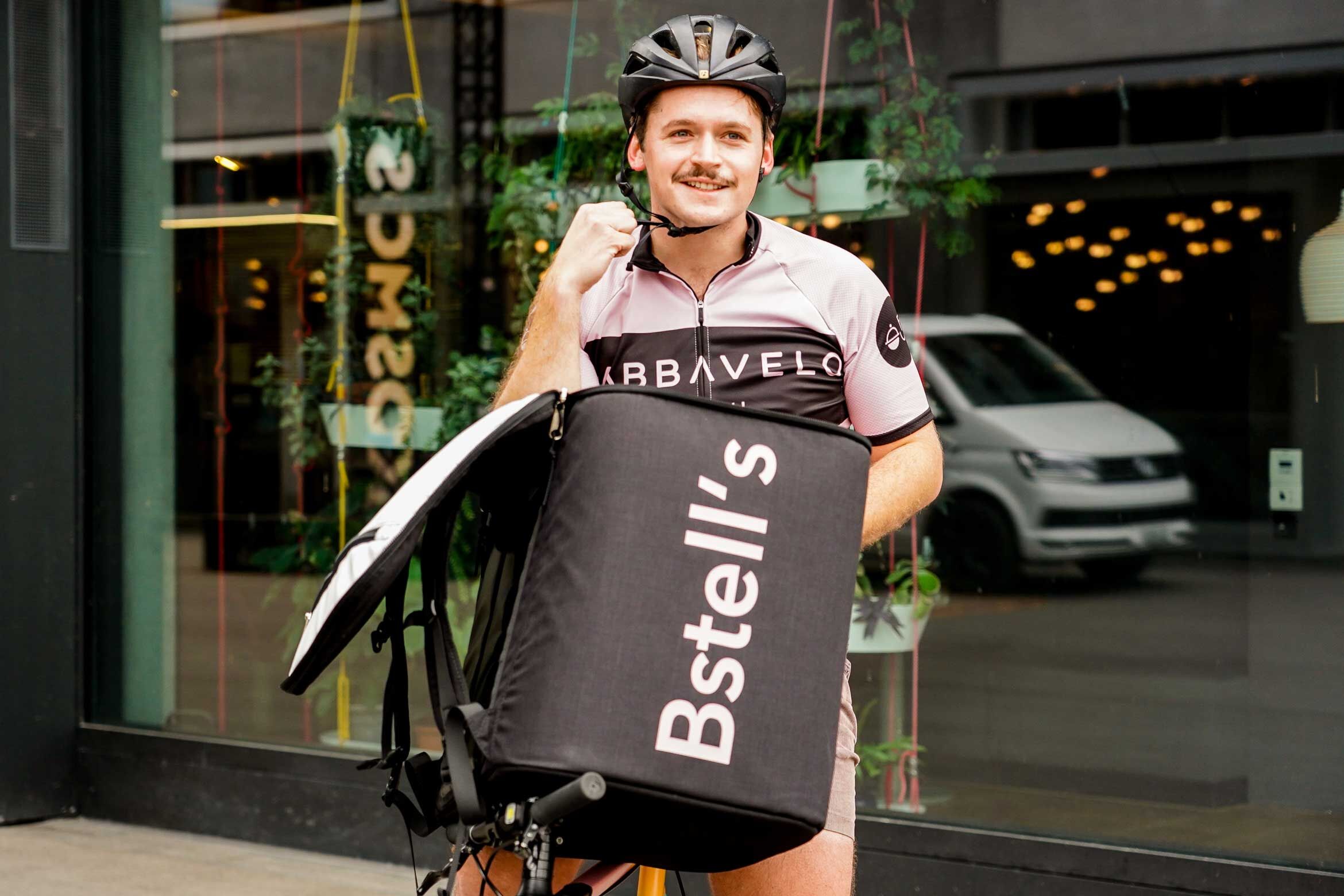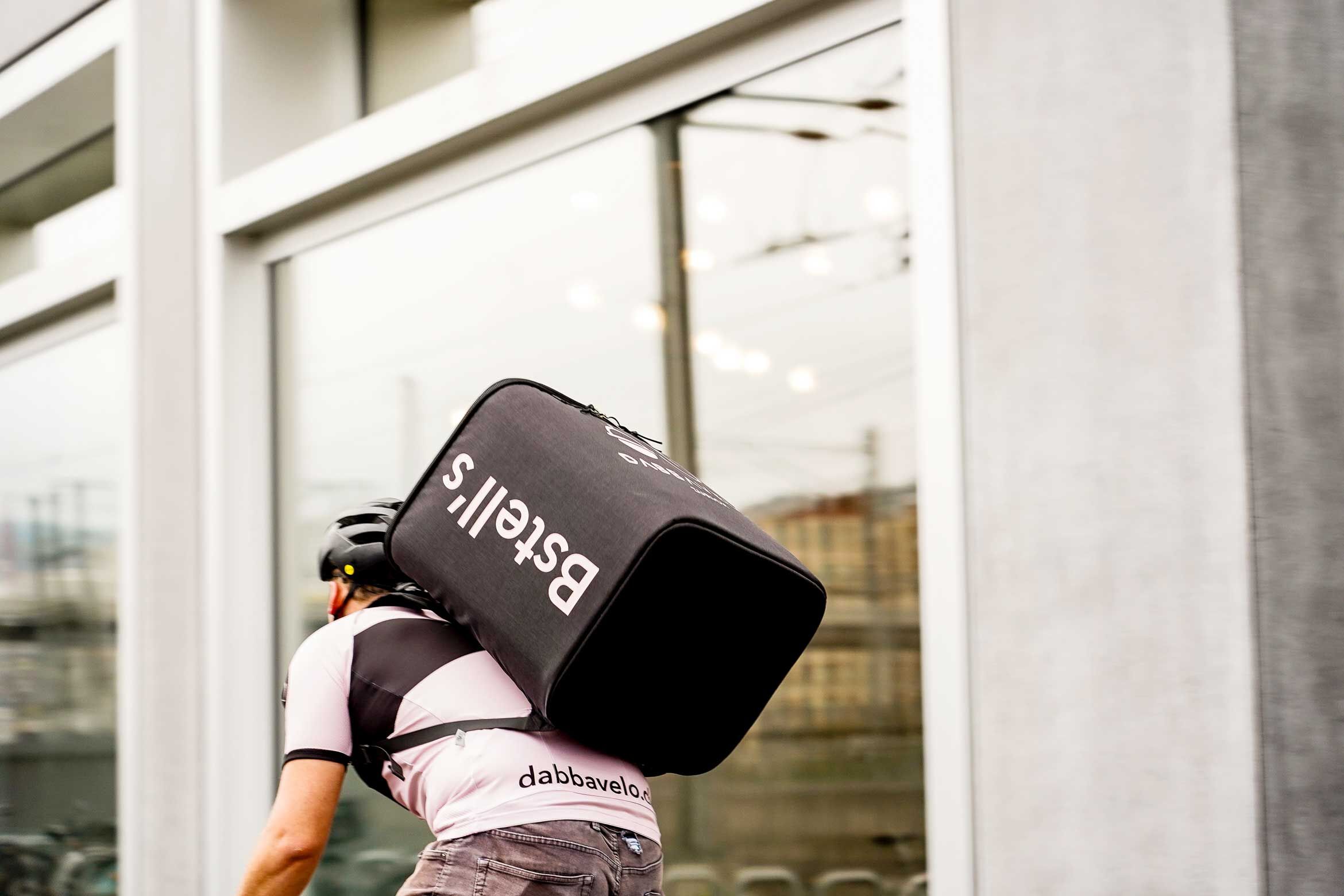 Zurich-based cooperative Ultrakurier and its spin-off Dabbavelo is trying to remedy this situation with regard to both disposable packaging and delivery drivers' working conditions. 'Our drivers are employed on an hourly wage and have a regular employment contract that includes all social security contributions,' says Ultrakurier's managing director Moritz Fischer. He says that its courier service for business customers is currently in a January slump, but its food delivery start-up Dabbavelo is doing well, so drivers can still be properly compensated.
Restaurants should also do away with disposable dishes.
In fact, Dabbavelo has set its sights even higher and has the idealistic goal of shifting its entire delivery system to reusable packaging. The idea comes from India, as does the name of the containers that are made in the Netherlands: dabbas. Currently, the only food to be delivered in these practical lunch boxes comes from just one restaurant, Alpenrose in district 5. The other restaurants that work with Dabbavelo are either still using conventional packaging or are closed because of Covid restrictions.
There's a reason why they don't all deliver their food in dabbas. Dabbavelo doesn't yet have the money to buy more dabba sets for the 24 carefully selected restaurants that it works with. They include the Mexican restaurant Luchador, Ooki Izakaya, Yume Ramen, Vee's Bistro, Oh My Greek, Stubä and the wonderful Löweneck – where the kitchen is still open because the usually booked-out restaurant has to be there for hotel guests. The reusable containers are collected with the next delivery and the initial deposit is refunded. At Dabbavelo's home base, the dishes are cleaned and returned to their partner restaurants.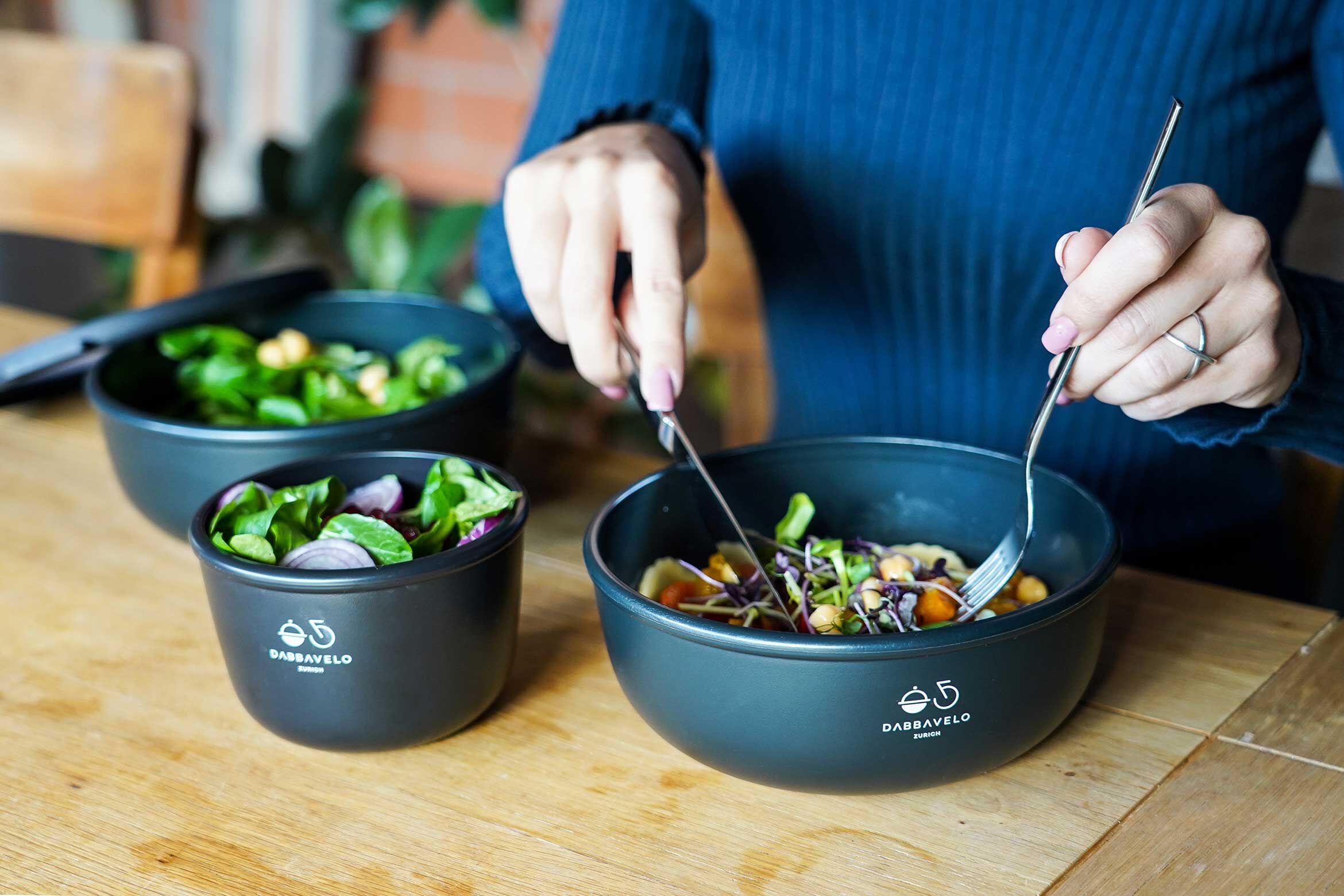 A crowdfunding campaign on the platform wemakeit is currently attempting to raise CHF 30,000 to buy enough dabbas for all the restaurants. 'We want to establish a new delivery culture in the city,' says Dabbavelo's managing director Mike Diaz. At the moment, restaurants can't afford the extra cost of switching to reusable packaging, 'but the money from crowdfunding will ensure we are in the starting blocks once the pandemic subsides.'
I enjoy cooking, so I'm not a regular user of delivery services. But it would be great to see this responsible, sustainable company gain a strong foothold so that people can order takeout food with a clear conscience. And on second thoughts – I don't want to wait. I'm going to treat myself to a tortilla with delicious aioli sauce from Löweneck. God, I miss eating out!
Access the crowdfunding platform here.
View posts by interests, or use the proximity search and additional filters.
Try it out
.
Save posts as favourites – simply click on the heart symbol in the upper right corner of the post.