Does it have to stay a secret?
Every month, Anna Rosenwasser writes about life and love in Zurich. In January, the head of Lesbenorganisation Schweiz (the umbrella organisation for lesbian and bisexual women in Switzerland) meets a gay teenager who is dreading an upcoming family reunion.
'I'm not going anywhere without my heels,' Noah blithely announces while we're getting our dessert from the buffet. We're at a queer dinner and afterwards we all want to go dancing. 'You'll have to do without me for an hour,' says Noah with a wink as we sit back down at the table. 'But then my hair will be done – and I'll have my high heels. Worth it!'
We're chatting about how to walk in high heels.
I've just met Noah for the first time, though I've seen him around in the past. I once noticed him dancing the night away in the middle of the dance floor. There he was with his curly hair, eyes closed at times, beautifully dressed and wearing make-up and glitter. Now I'm sharing a table with this gay 16-year-old and we're chatting about how to walk in high heels. I've no idea but Noah's an expert.
There's a song where Beyoncé and Nicki Minaj keep repeating the words 'I'm feelin' myself', in the sense of feeling confident in yourself and celebrating who you are. You're feeling yourself – and it feels good. This phrase often comes to mind when I'm out on the town and see young queers simply being themselves. They're feelin' themselves. I'm so glad there are places and events in Zurich where this is possible – quite a few queer parties are actually open to 16-year-olds. We all party together and keep an eye on each other.
You're feeling yourself – and it feels good.
But Noah's expression darkens when talk at the dinner table turns to our plans for the next day. 'A family reunion,' he groans. 'I haven't seen any of them for a year.' Noah looks down at his glittery nail varnish: 'I looked different a year ago,' he says, sounding a little sad. Cautiously, I ask: 'Have you come out to your family?' Noah shrugs. 'About half of them... but not everyone. Do I need to look different tomorrow? Do I have to take all this off? I hate making decisions.'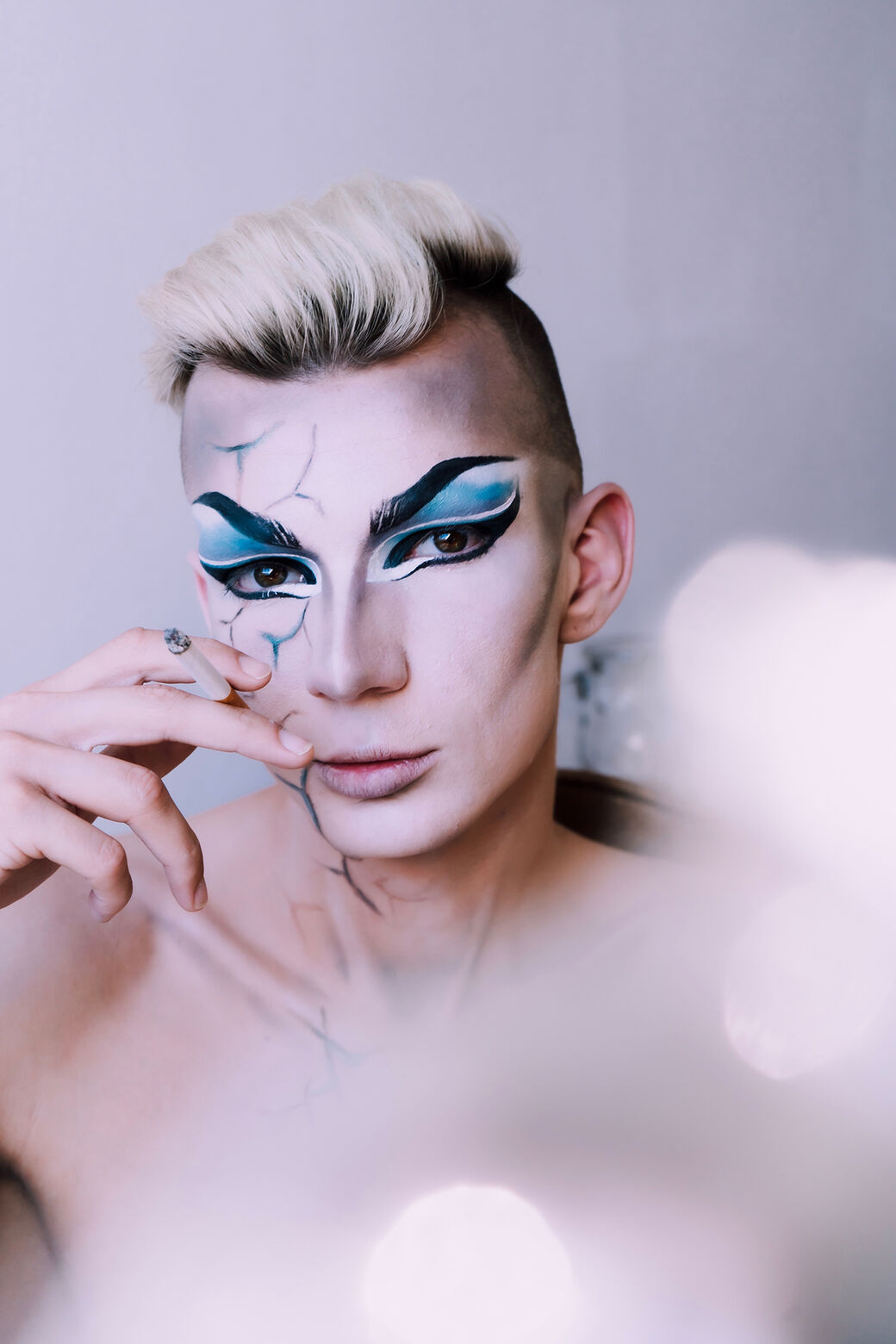 I hate this decision too. Why should a teenager who has found himself and is designing his life in rainbow colours have to pretend? But then again, why should he have to endure the horror of people commenting on his painted nails, eye shadow and effeminate gestures when he could just hide his real self? When he could simply avoid all the drama? What should he decide: be true to himself and be punished for it? Or keep his secret and be treated normally?
Some of them walk around with their secret, day after day.
It's a decision that many queers have to make. Some of them walk around with their secret, day after day. Until they come to events like this one, where Noah and I are now sitting in front of our empty dessert bowls. Until they can talk to people who truly accept them, not despite the fact they are like that, but because they are like that.
I see Noah again two hours later and he's standing taller – thanks to his pride and his high heels. There he is in the middle of the dance floor with a grin on his face. He's feelin' himself.
View posts by interests, or use the proximity search and additional filters.
Try it out
.
Save posts as favourites – simply click on the heart symbol in the upper right corner of the post.