Montmartre
When you're sitting in Raffaele Sutter's and Marc-Antoine Kaeppel's bistro, it feels like you're at the heart of the famous Parisian artists' quarter.
Raffaele Sutter and Marc-Antoine Kaeppel love the French capital so much that they decided to bring a touch of Paris to Zurich. Montmartre – their second restaurant – is all about France and its beautiful capital city.
'I'd live in Paris if I could!' proclaims Raffaele Sutter. This native of Zurich takes regular trips to the French capital to visit friends and his godchild. He regularly hops on his bike or the métro to explore the city's arrondissements. He loves the city's architecture, and its wealth of parks and eateries. 'That's why I have brought a little piece of Paris to Zurich.' He opened his Montmartre bistro in spring 2019, together with his brother-in-law, Marc-Antoine Kaeppel. The two restaurateurs already run the successful Franzos near Central.
'Weggengasse could easily be in Montmartre.'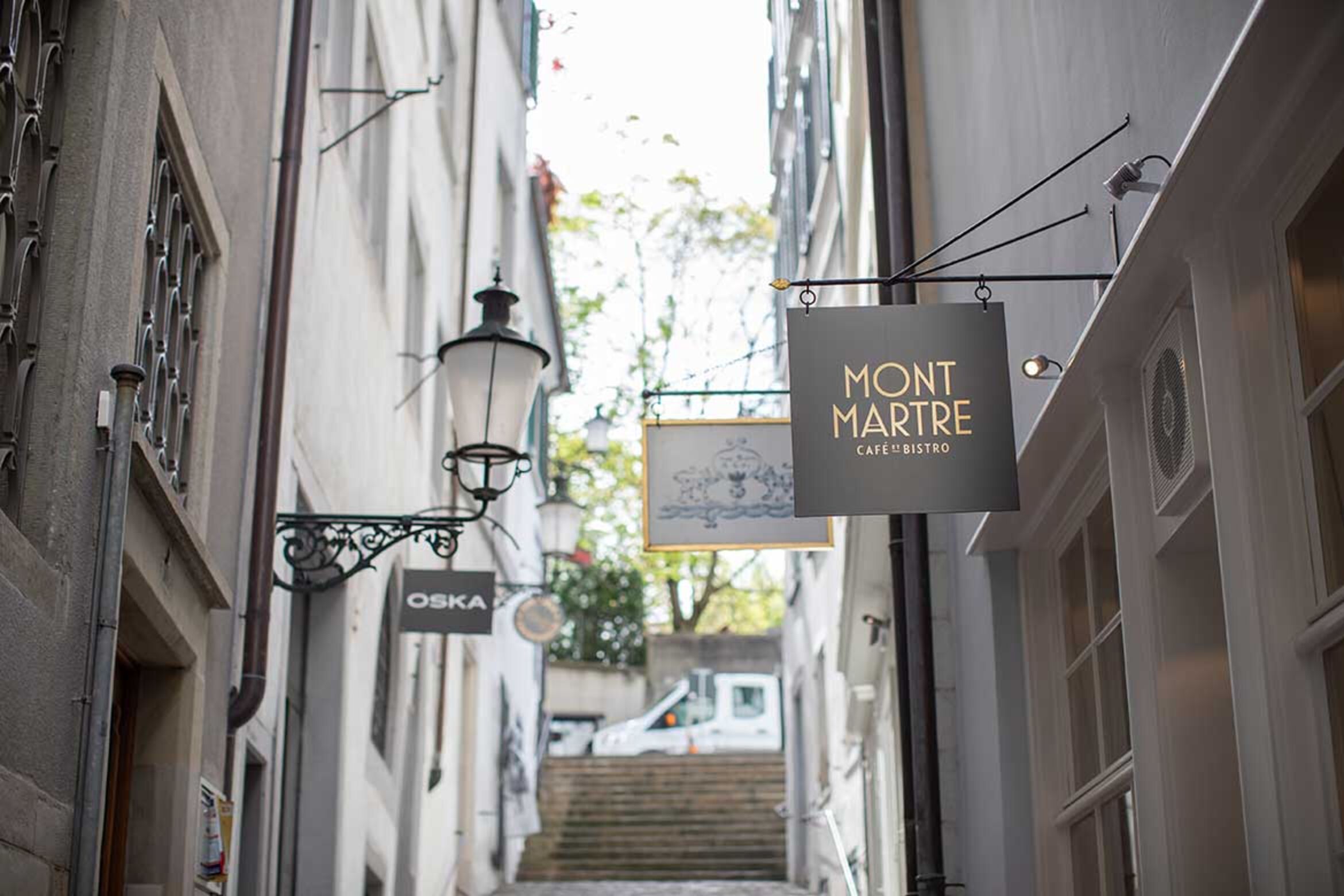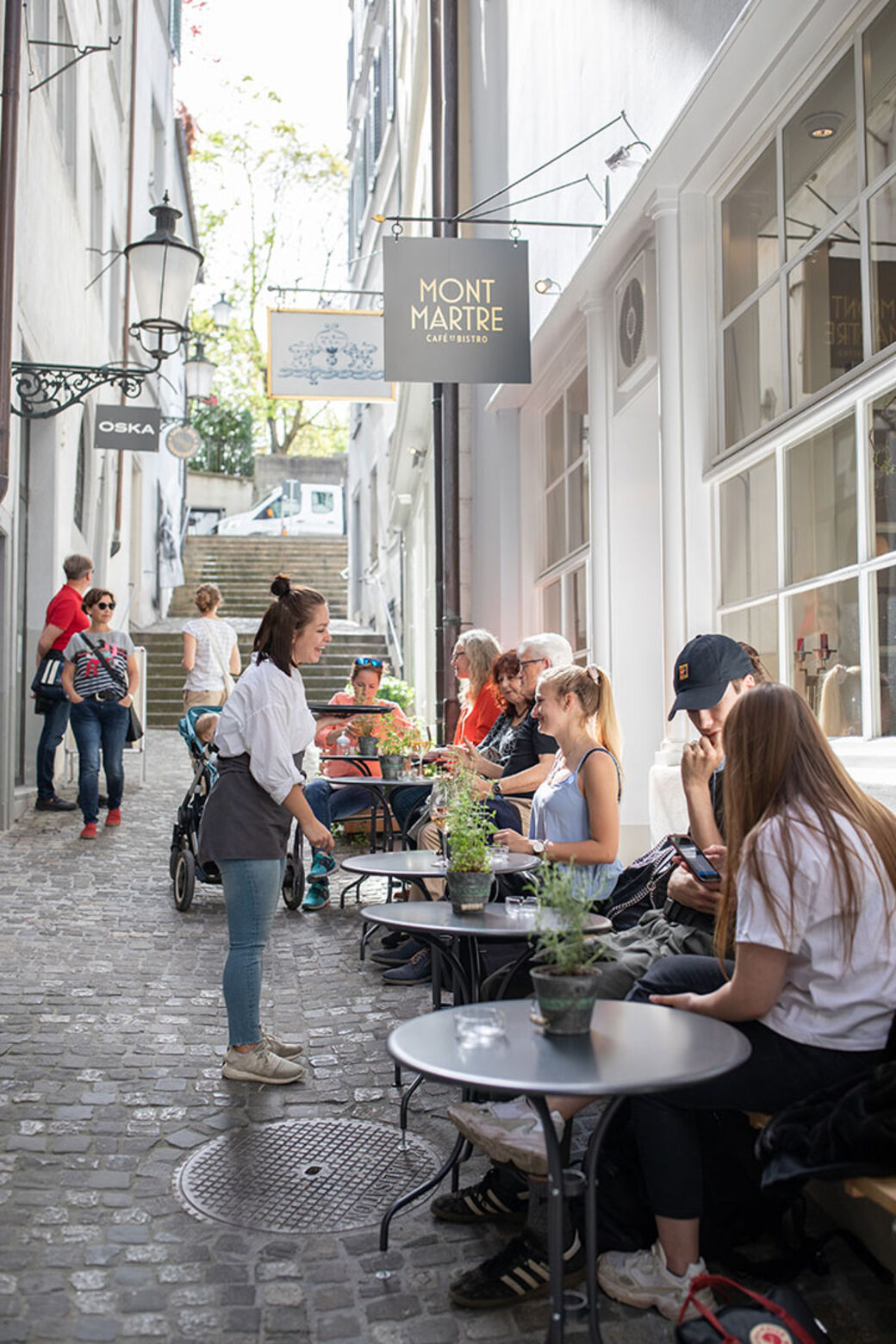 'We never wanted to be a chain,' stresses Raffaele. 'The city only needs one Franzos.' That's why Montmartre has its own distinct identity with different food and drinks on the menu. Montmartre also has two guest rooms. Raffaele says they are perfect for businesspeople, 'but also for anyone who just wants to have a nice stay in the heart of Zurich's old town.' He and his sister are both experienced interior designers, so they furnished the spacious guest rooms themselves.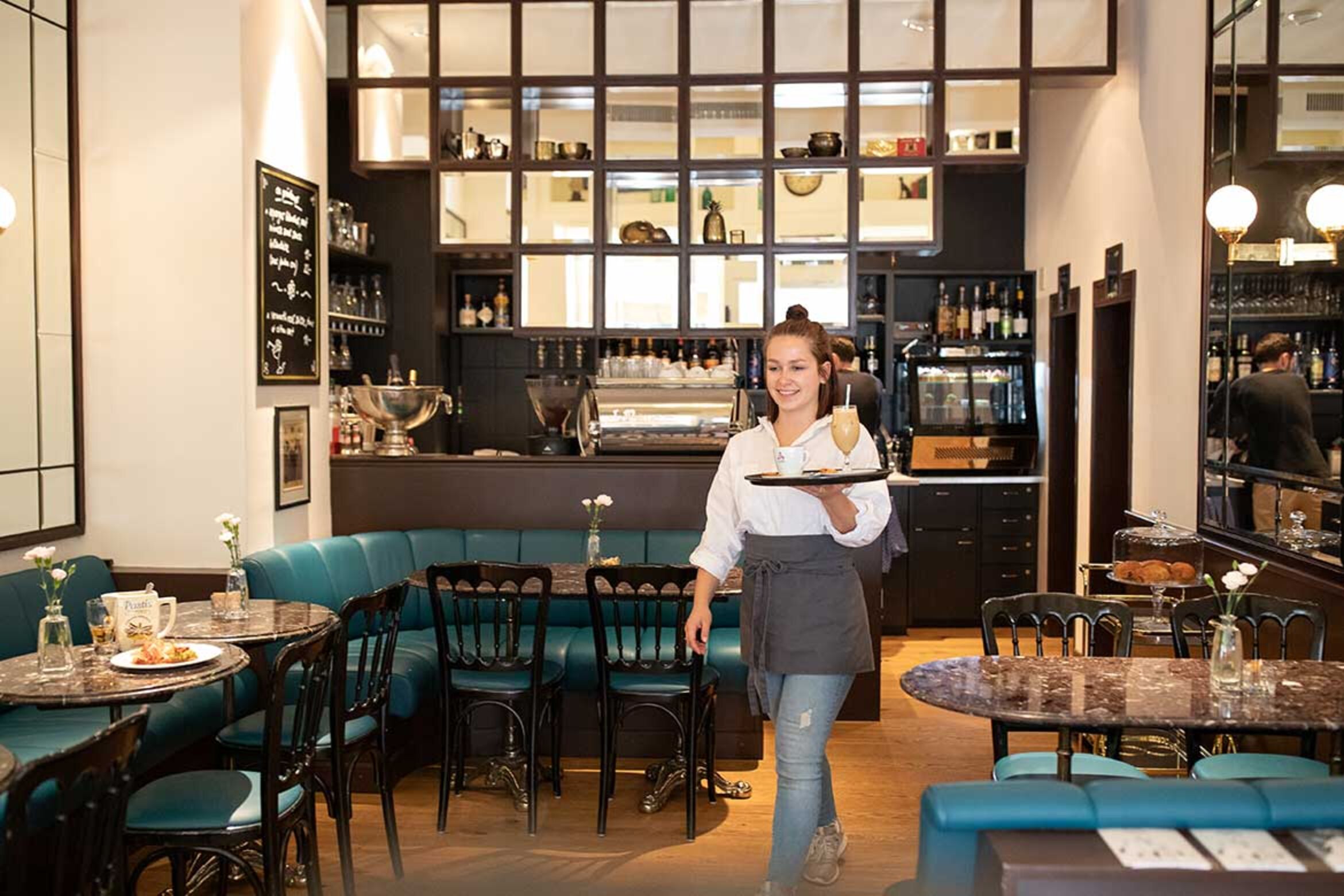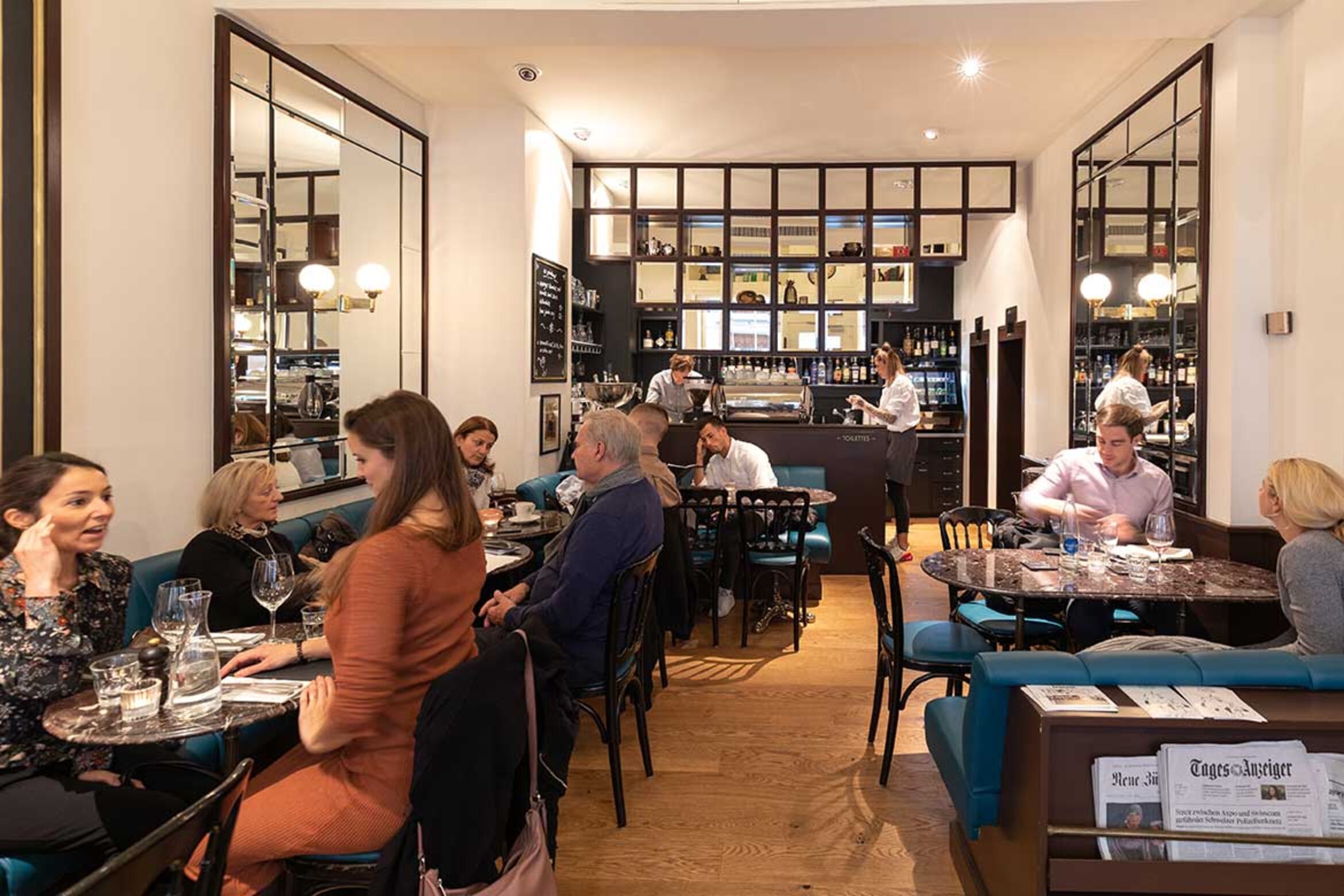 Montmartre doesn't have a reception desk – guests simply check in at the bar. Raffaele says it's all very small and intimate: 'Stay with us for a couple of nights and you'll get to know the chef.' That's because guests have to walk past the kitchen to get to their rooms. Breakfast is served in the restaurant, which only seats 30. 'That's not really enough to survive in this day and age,' admits Raffaele. But he is relying on Zurich's French-speaking community, who he believes will appreciate being able to talk to the Montmartre staff in their native tongue. The menu is also written in French. 'For us, France isn't just a concept, it's our life,' says Raffaele.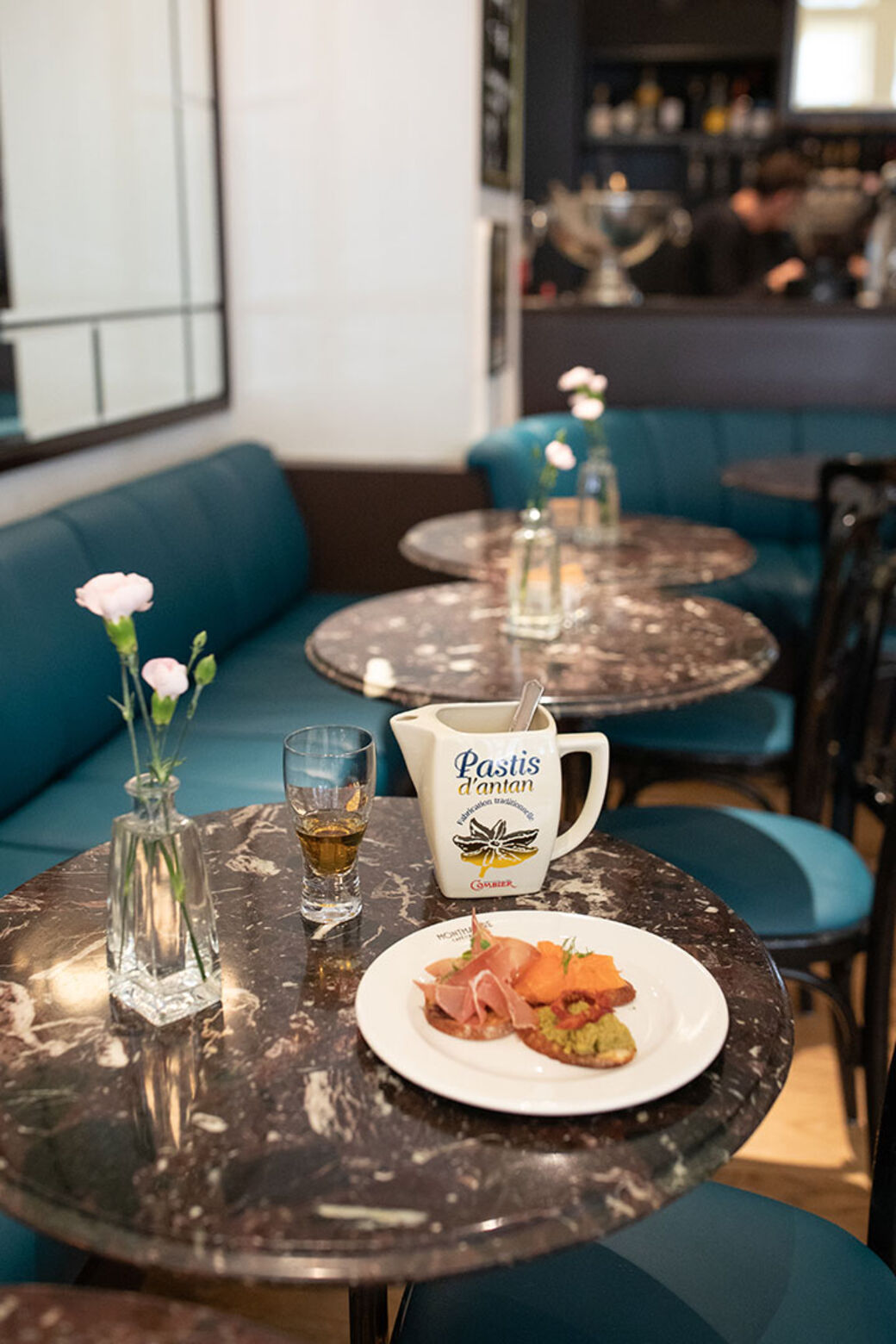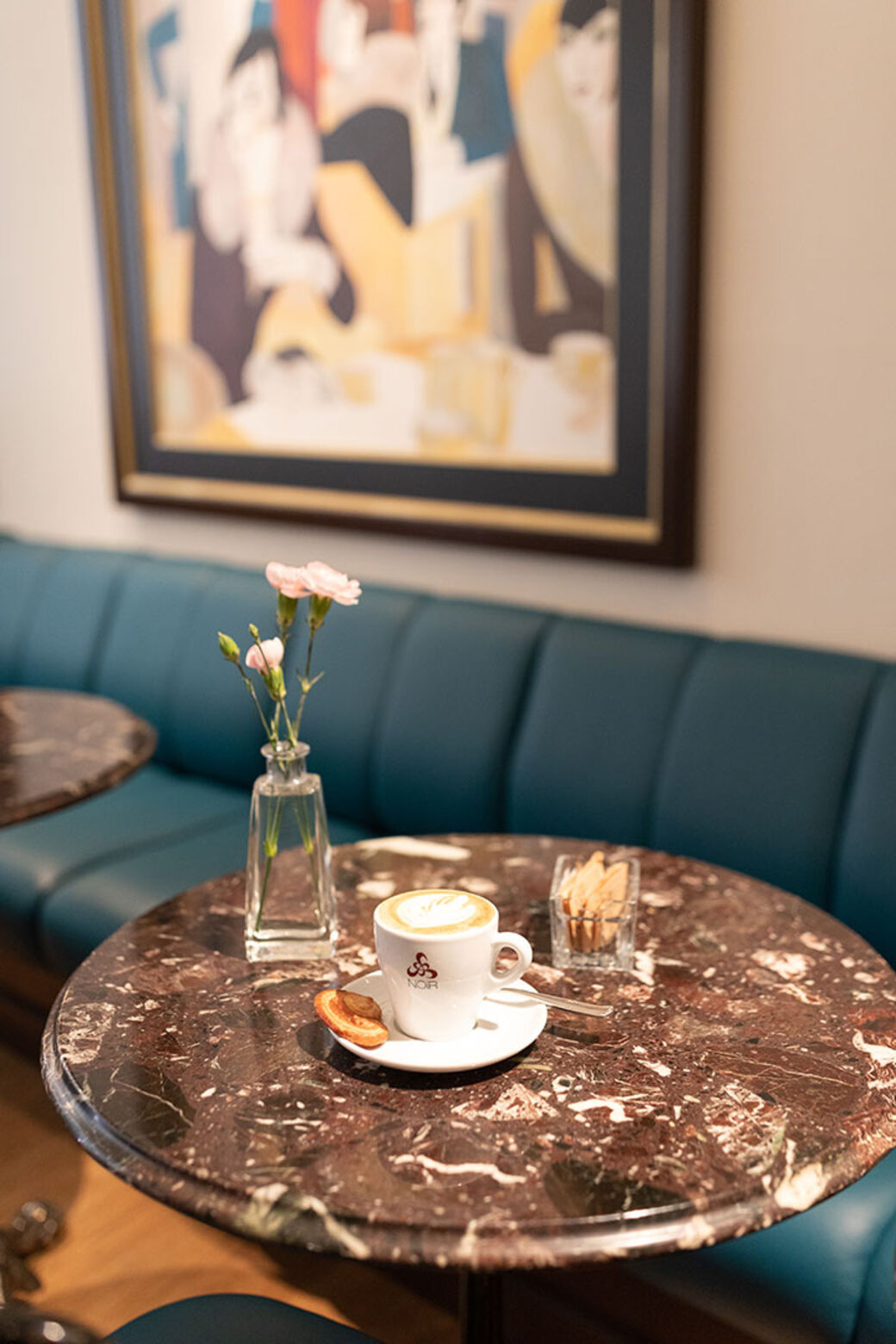 Montmartre offers diners an upscale bistro menu. But the owners are not looking to be awarded stars or points: 'We want to keep it simple.' Particularly in the evenings, they love the fact that all kinds of people come through their doors. Some guests are there to dine, others just want a glass of wine, or maybe a pastis. 'Many of them are reliving their holiday memories.'
Montmartre offers diners an upscale bistro menu.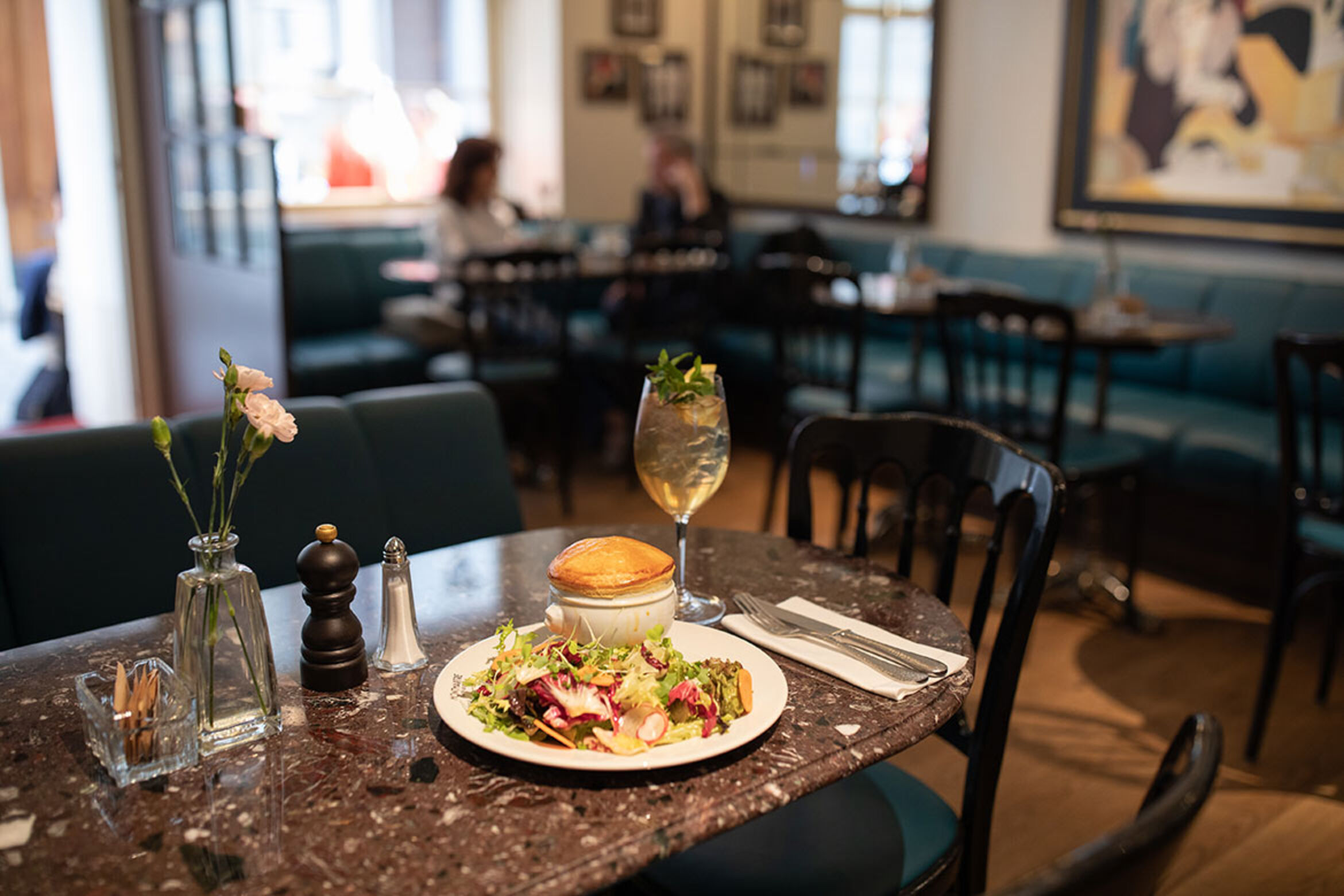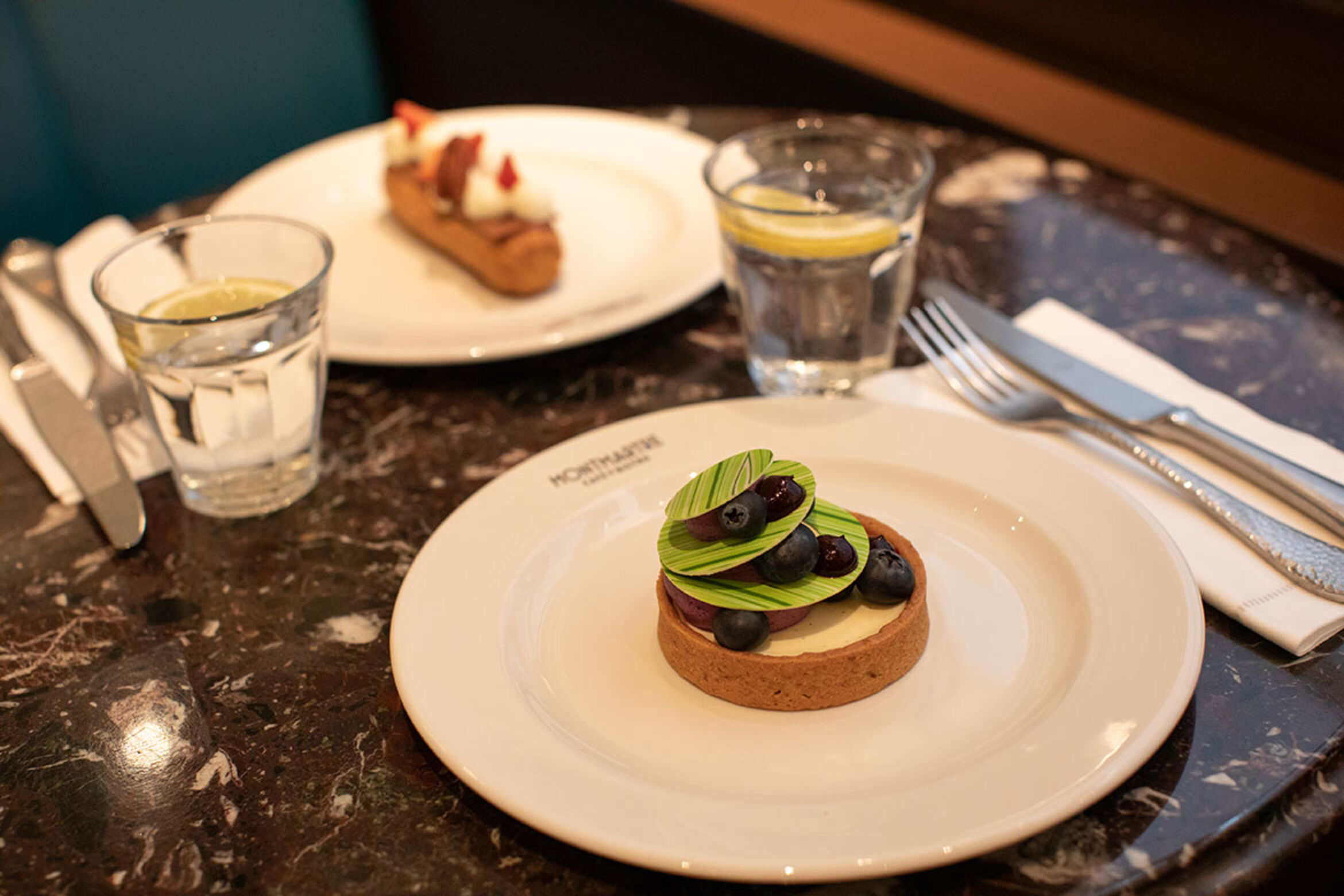 Raffaele tells us how, for many years, German-speaking Swiss people in particular tended to view French cuisine as being outdated. But it has regained its popularity, partly because many of the classic French dishes are in tune with the spirit of the times – such as spelt risotto and hearty peasant casseroles. 'And just about everyone loves classics like quiche and coq au vin.'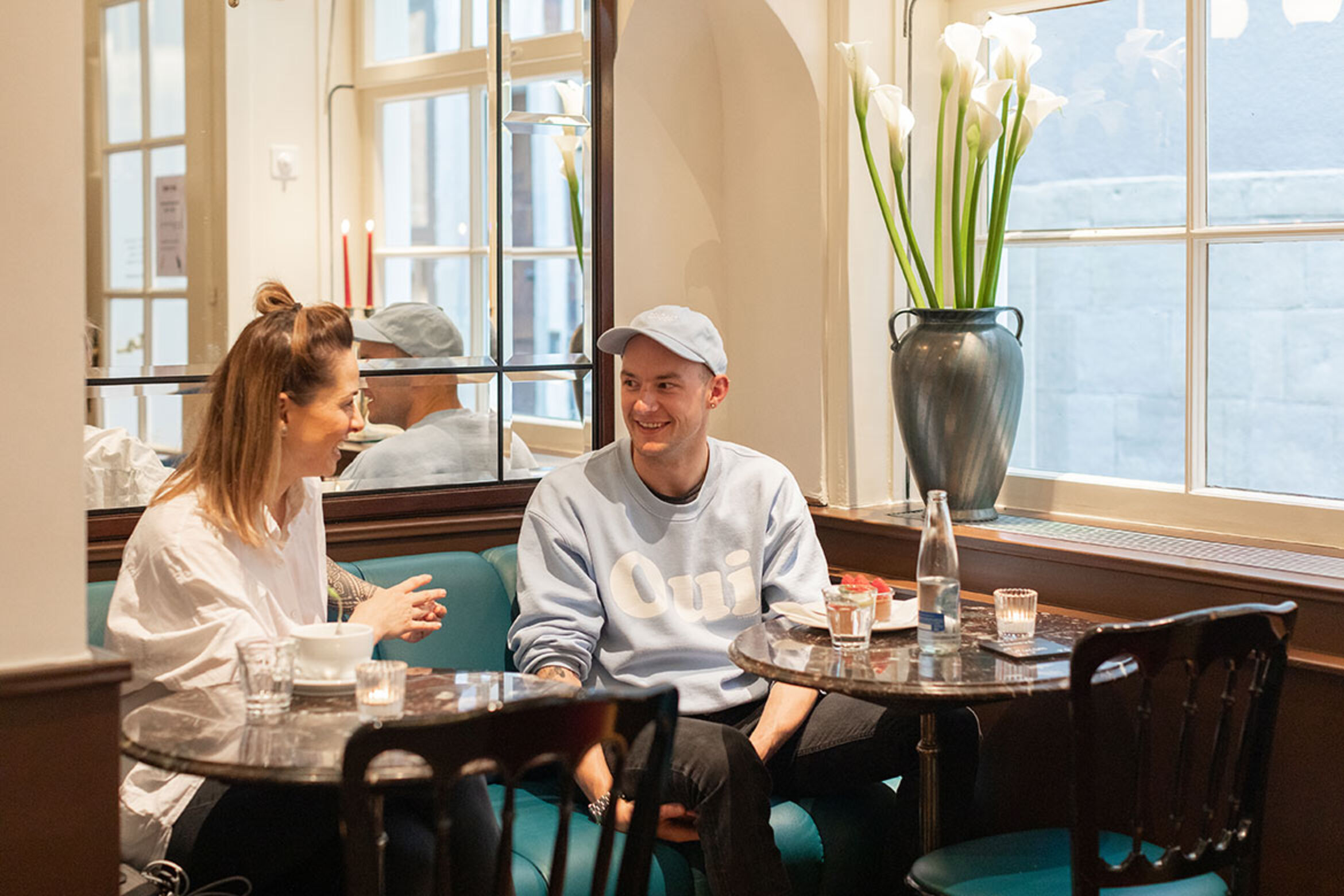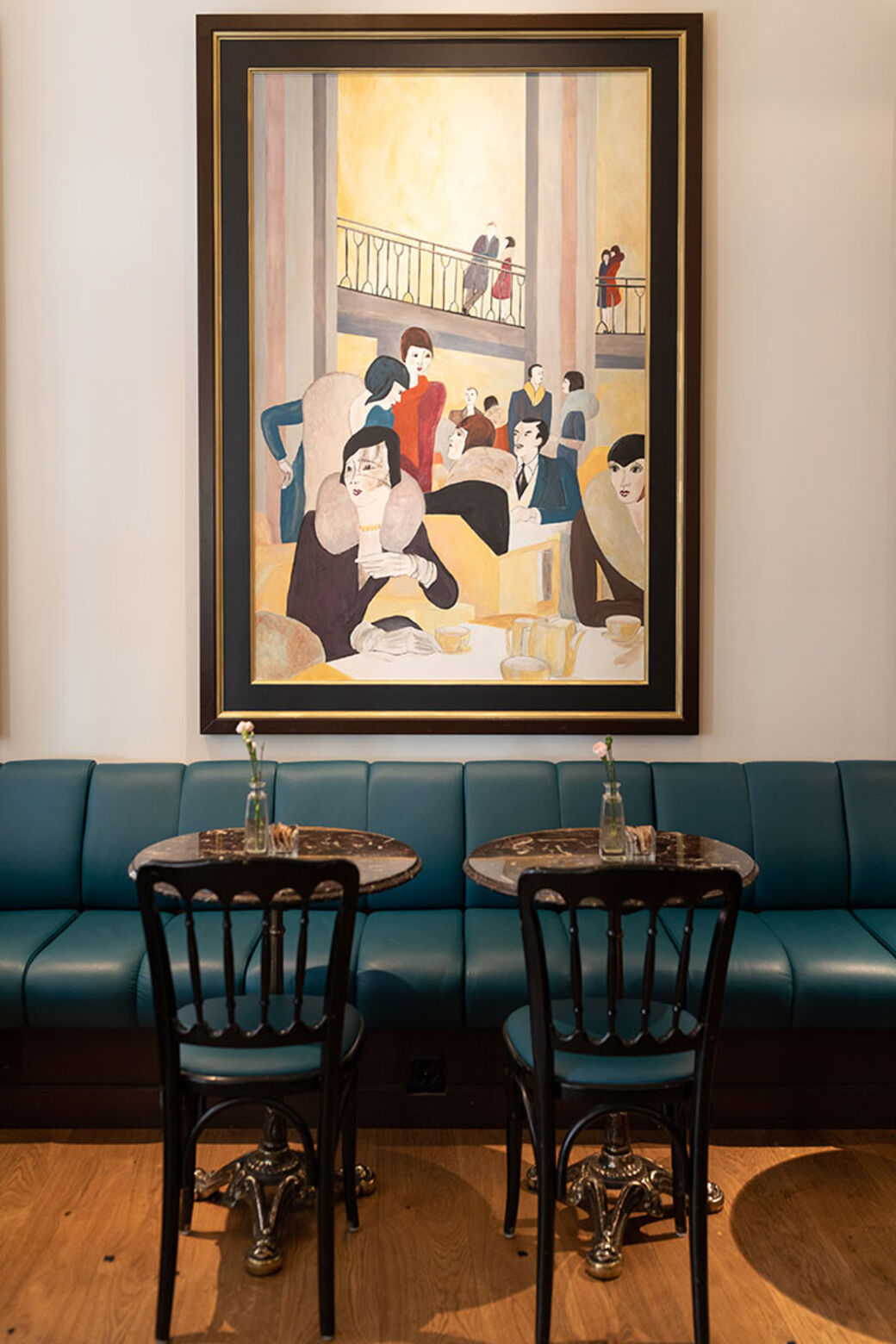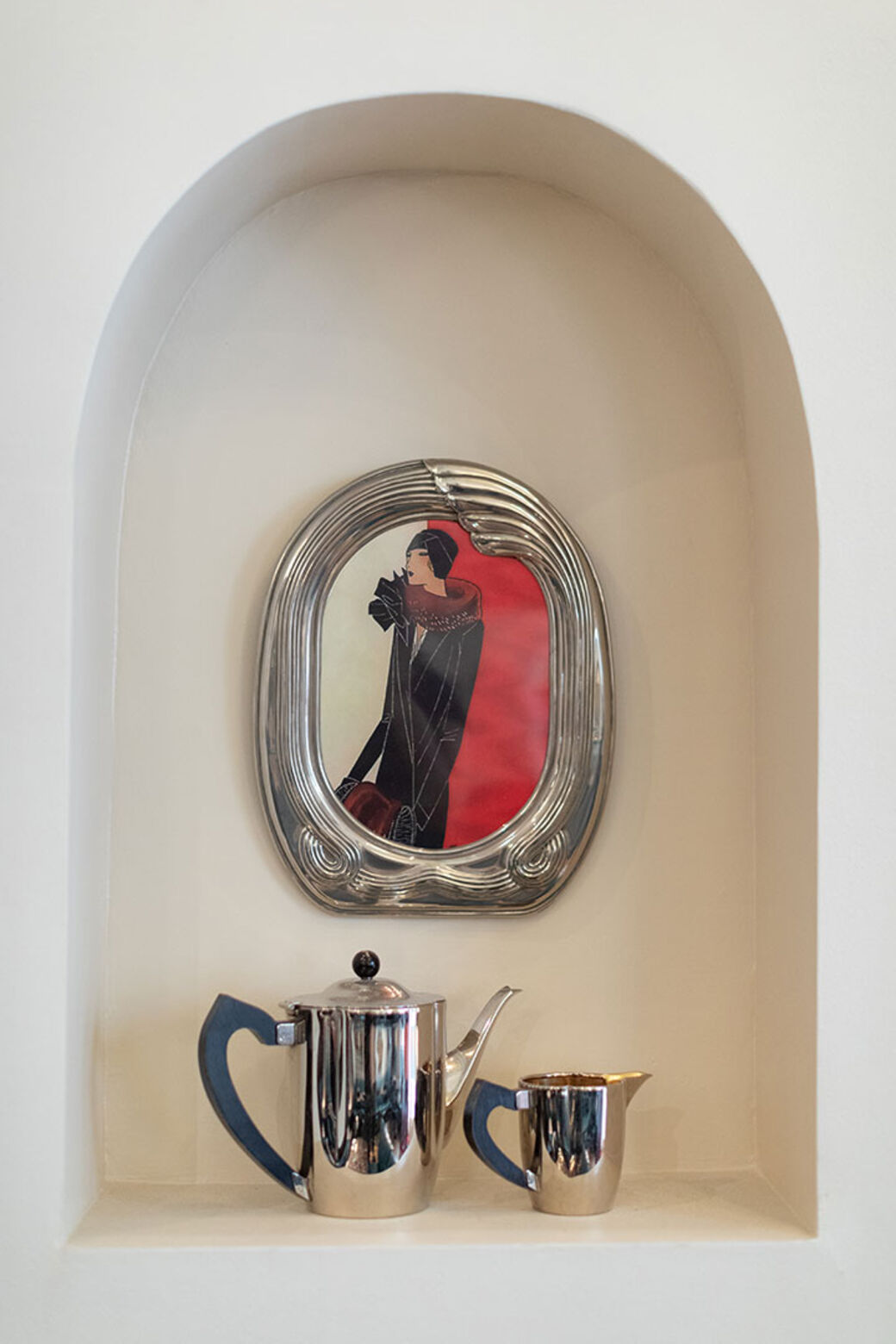 The bistro in Zurich's old town serves dishes from all over France. So why was the bistro named after this district of Paris? The building dates back to the Art Deco period, a time when Montmartre was a buzzing artists' quarter. 'People were enjoying life again after the Second World War,' says Raffaele. What's more, Montmartre and Zurich's district 1 both have a St. Peter's Church, 'and Weggengasse could easily be in Montmartre.'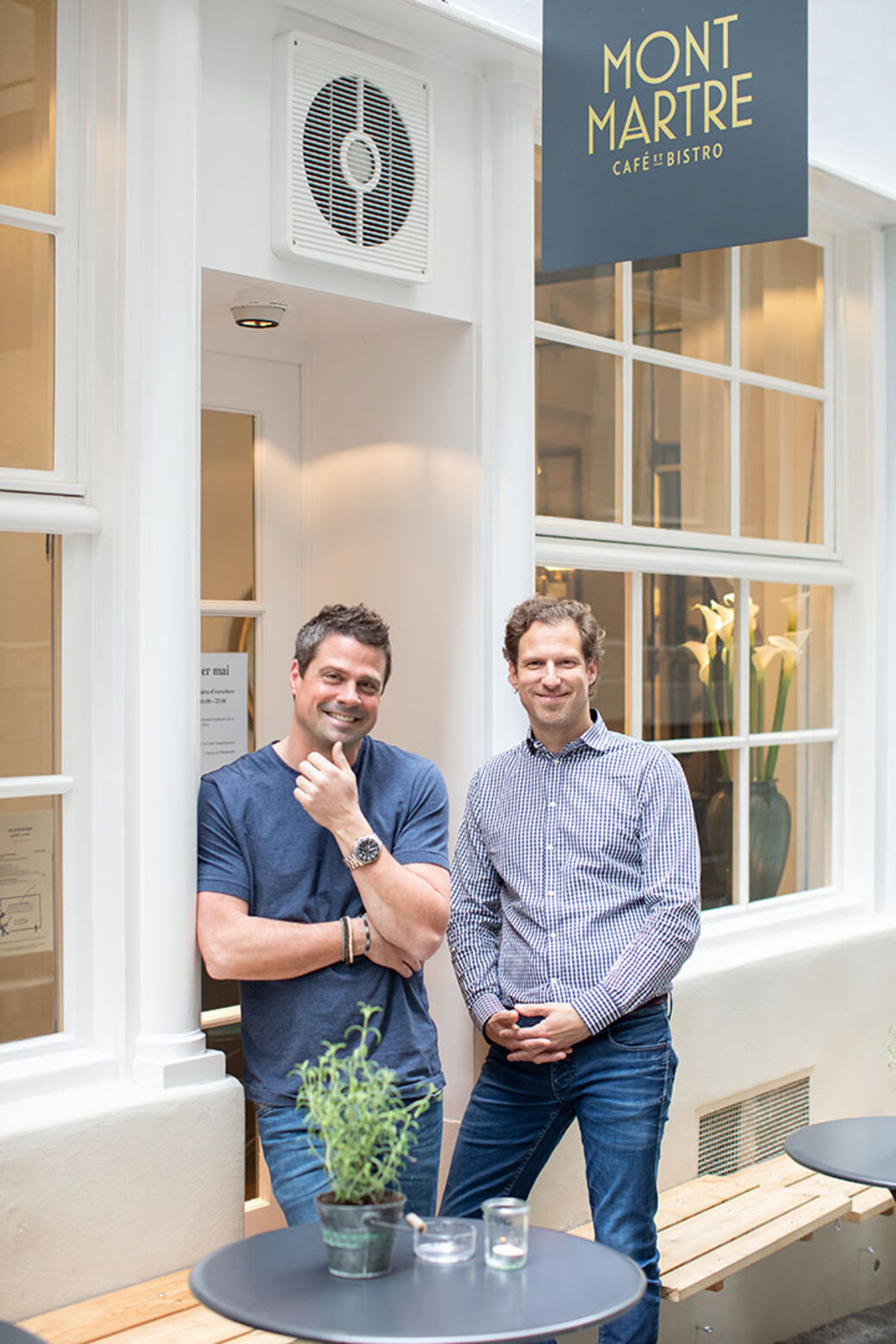 But isn't Raffaele a little afraid that people won't find him, tucked away down this narrow little side street? Not at all, he replies. From his trips to Paris he knows that a lot of excellent but affordable restaurants are a little off the beaten track: 'We want to be one of Zurich's insider tips.'
Address
Montmartre
Weggengasse 4
8001 Zurich
+41 44 211 19 20
Website
Opening hours
Monday, 8 am – 6 pm
Tuesday to Thursday, 8 am – 11 pm
Friday, 8 am – 12 midnight
Saturday, 9 am – 12 midnight
Sunday, 10 am – 6 pm
View posts by interests, or use the proximity search and additional filters.
Try it out
.
Save posts as favourites – simply click on the heart symbol in the upper right corner of the post.