Ma'adan Bakery
Danny Schächter runs Zurich's one-and-only Jewish bakery. But his aim is to attract a 50% non-Jewish clientele.
Danny Schächter worked in commodity trading for thirty years. But in the end he grew weary of the constant business travel – and opened the Ma'adan Bakery instead. It is the only Jewish bakery in the whole of Zurich.
Den optiIt doesn't seem to be the ideal location for a bakery. Here at Schimmelstrasse 1 there's very little passing trade, and traffic thunders past the window on the main road. But Danny Schächter, who runs the Ma'adan Bakery with Naftali Beck, sees things differently: 'As soon as I heard we could have this place, I was on board.' Zurich's only Jewish bakery opened here, close to Wiedikon station, in 2015. Danny points to the nearby synagogue: 'We're between two Jewish communities – so we're right in the middle of our target customers.'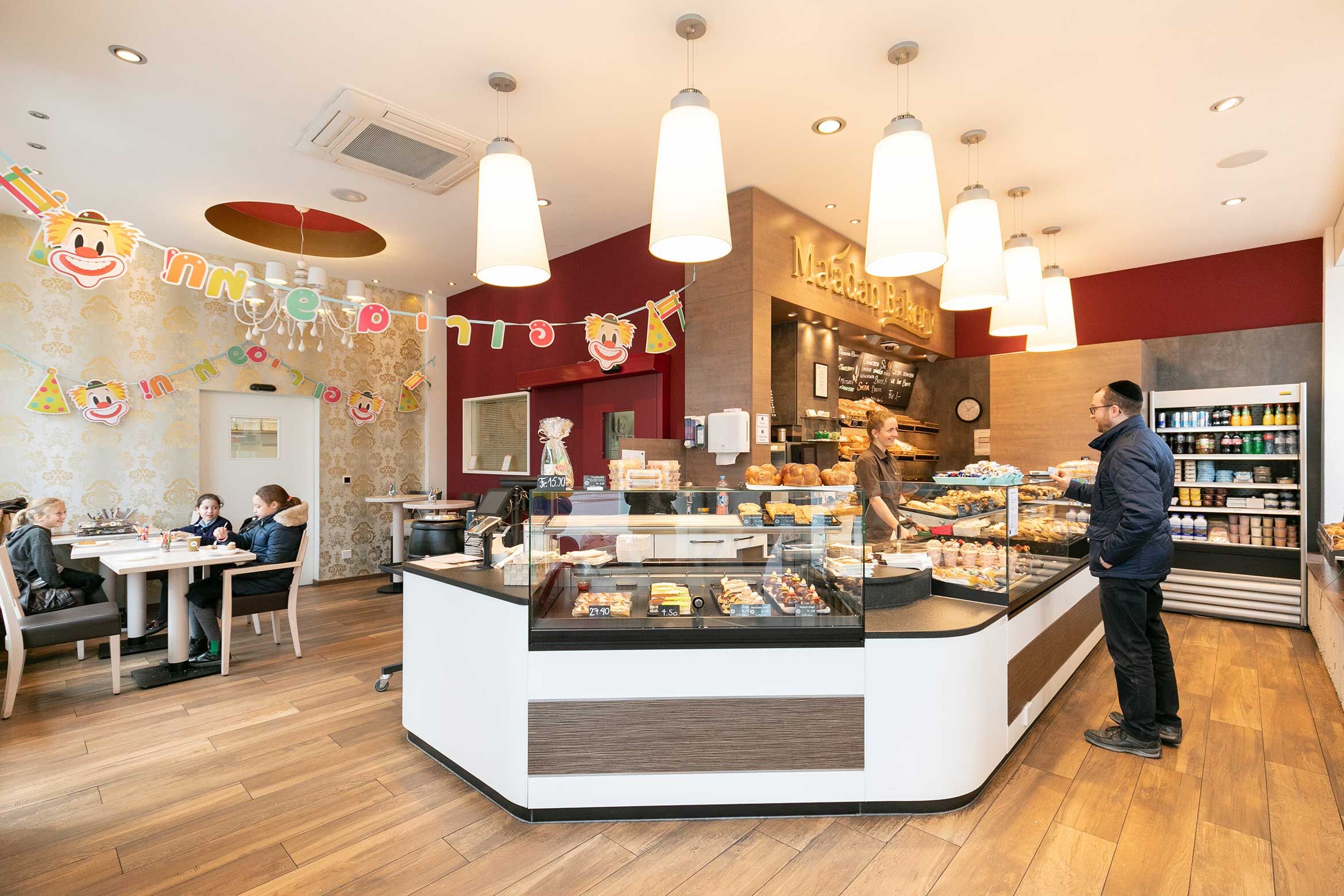 Ma'adan Bakery only sells kosher products.
But he doesn't want the bakery to be limited to a Jewish clientele. Danny estimates that 20%–30% of his customers are non-Jewish, and his aim is to raise this to 50%: 'We really want to be a bakery for everyone.' The first reason for this is simple: the business has to survive. It is very expensive to run a bakery because it requires a lot of space and staff – two things that are not exactly cheap in Zurich. Secondly, Danny is interested in promoting tolerance. He sees the bakery as a kind of calling card for Zurich's Jewish community, and he wants to make it an open, tolerant place: 'And, of course, it also shows that people come because we're good, not just because they have to for religious reasons.'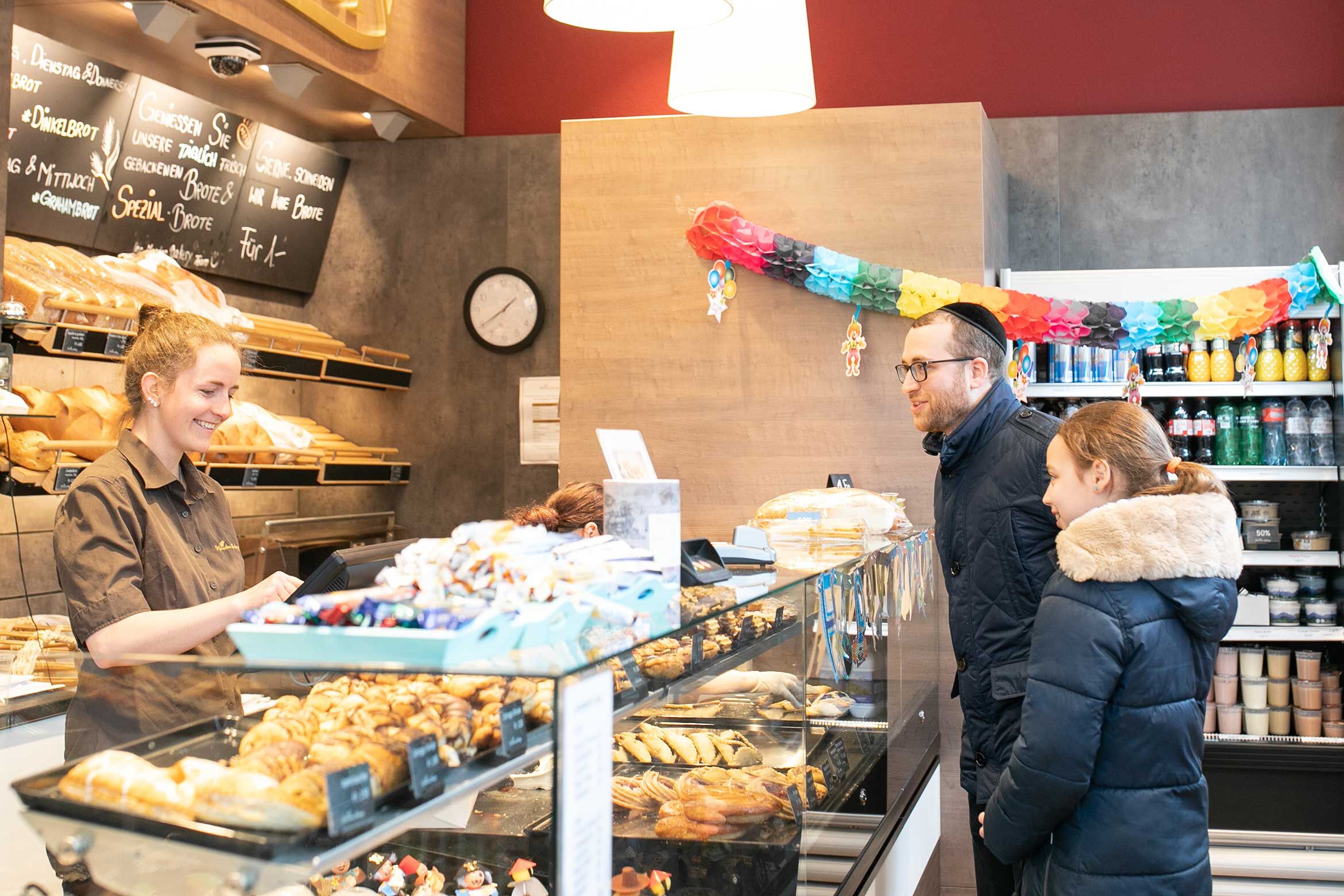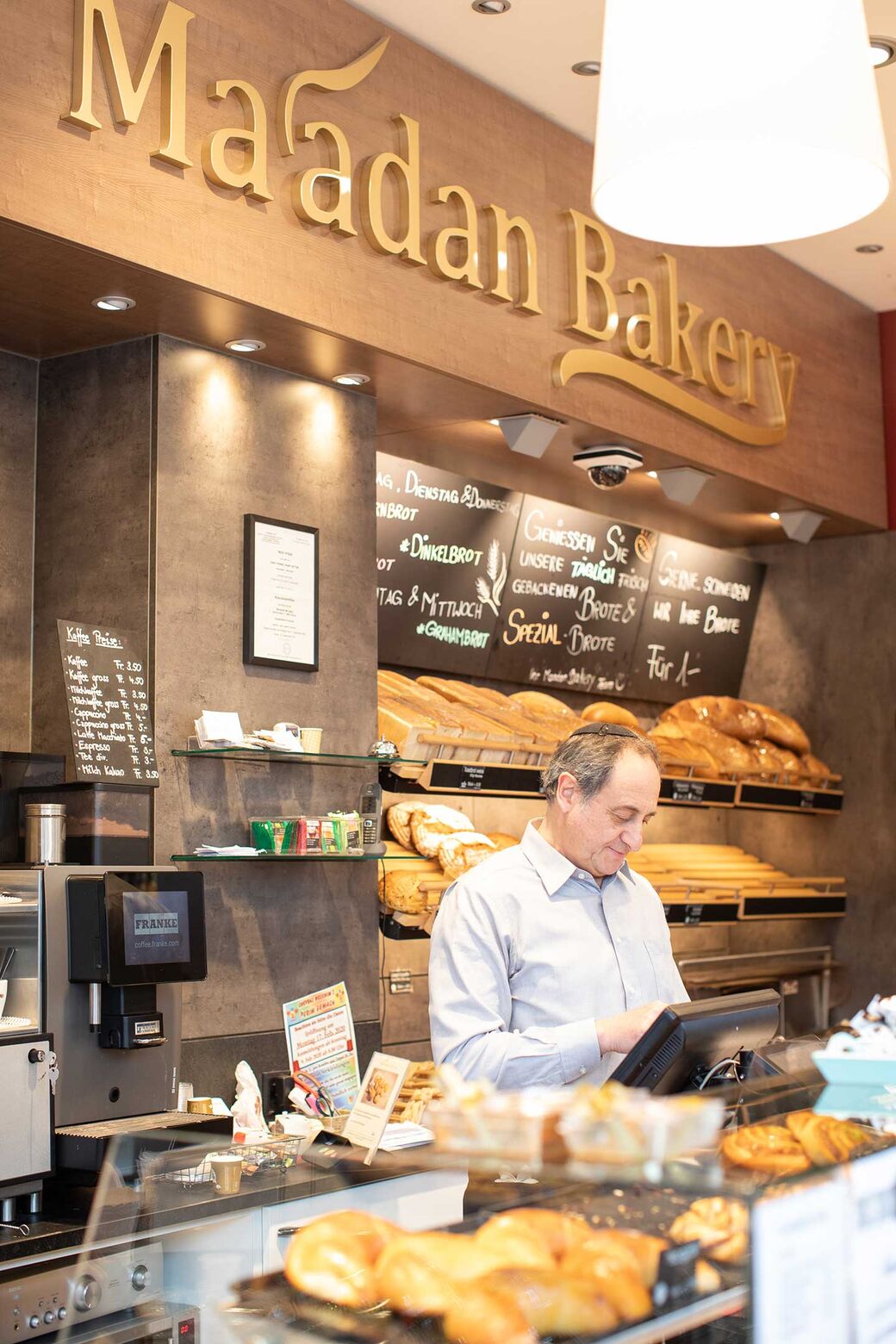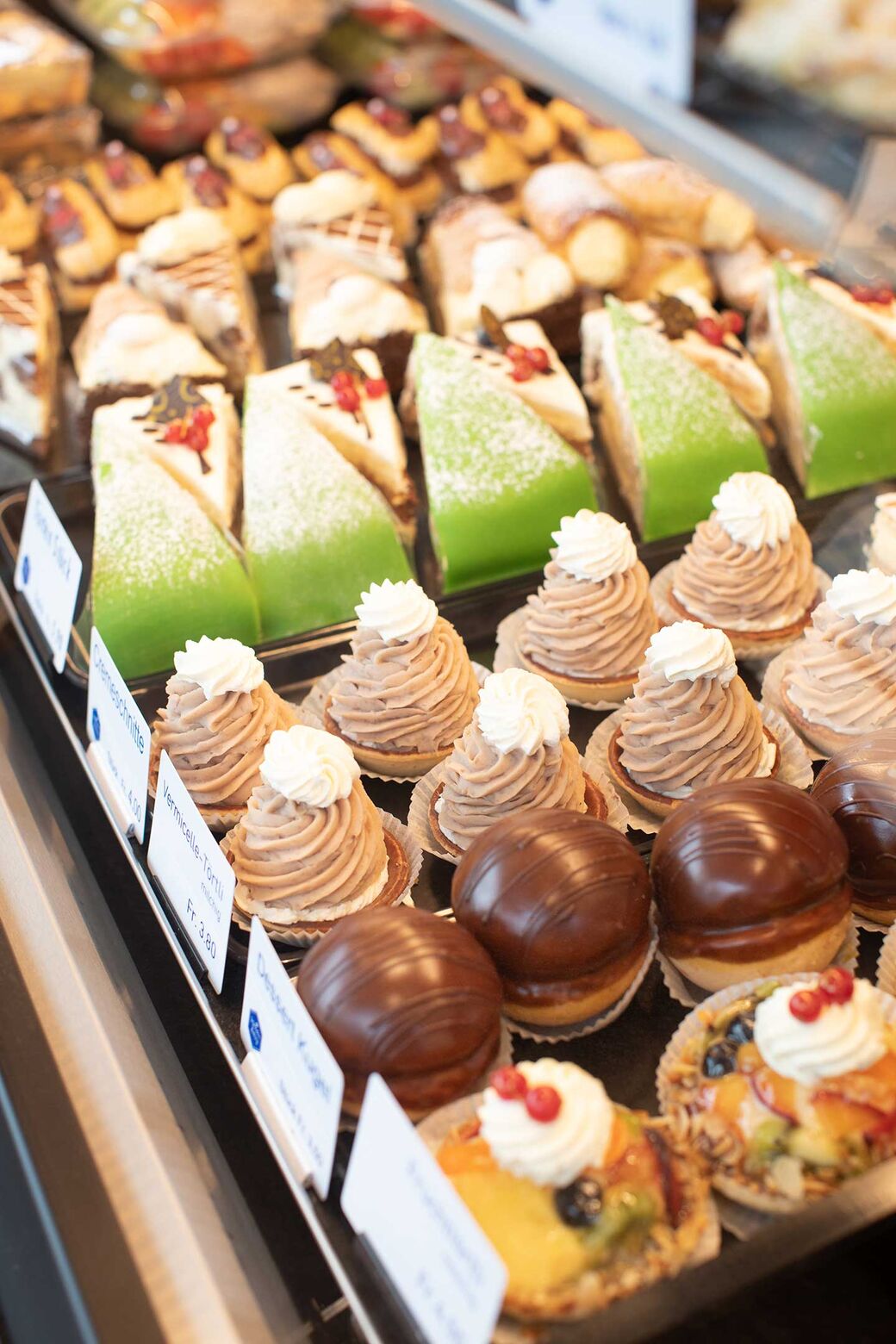 'We really want to be a bakery for everyone.'
Danny Schächter
So how is the Ma'adan Bakery different from other bakeries? It only sells kosher products, which means the focus is on the ingredients and production processes. Danny explains: 'In Judaism, food is divided into three categories: meat, dairy and neutral. They have to be kept totally separate during production.' The Ma'adan Bakery doesn't sell any meat products, and the dairy and neutral foods are made in separate areas. Danny points to a blue sticker that identifies certain ovens: 'The colour of the sticker shows which foods can be cooked in which oven.' And, of course, all the baked goods on display are labelled as 'dairy' or 'parve' (neutral). This means that all the 'neutral' products are guaranteed to be lactose-free.
Danny seems to be very familiar with all the processes, but he laughs as he tells us his story. Until a few years ago, he knew nothing about running a bakery: 'I worked in commodity trading for nearly 30 years.' One day, he came home from one of his frequent business trips and his son barely recognised him: 'It was time for a change.' Now he is involved in a number of projects that he finds more meaningful. Neither he nor his business partner draw a salary: 'For over 100 years, there was always a Jewish bakery in Zurich. When the last one closed, we decided this was a project that made sense.'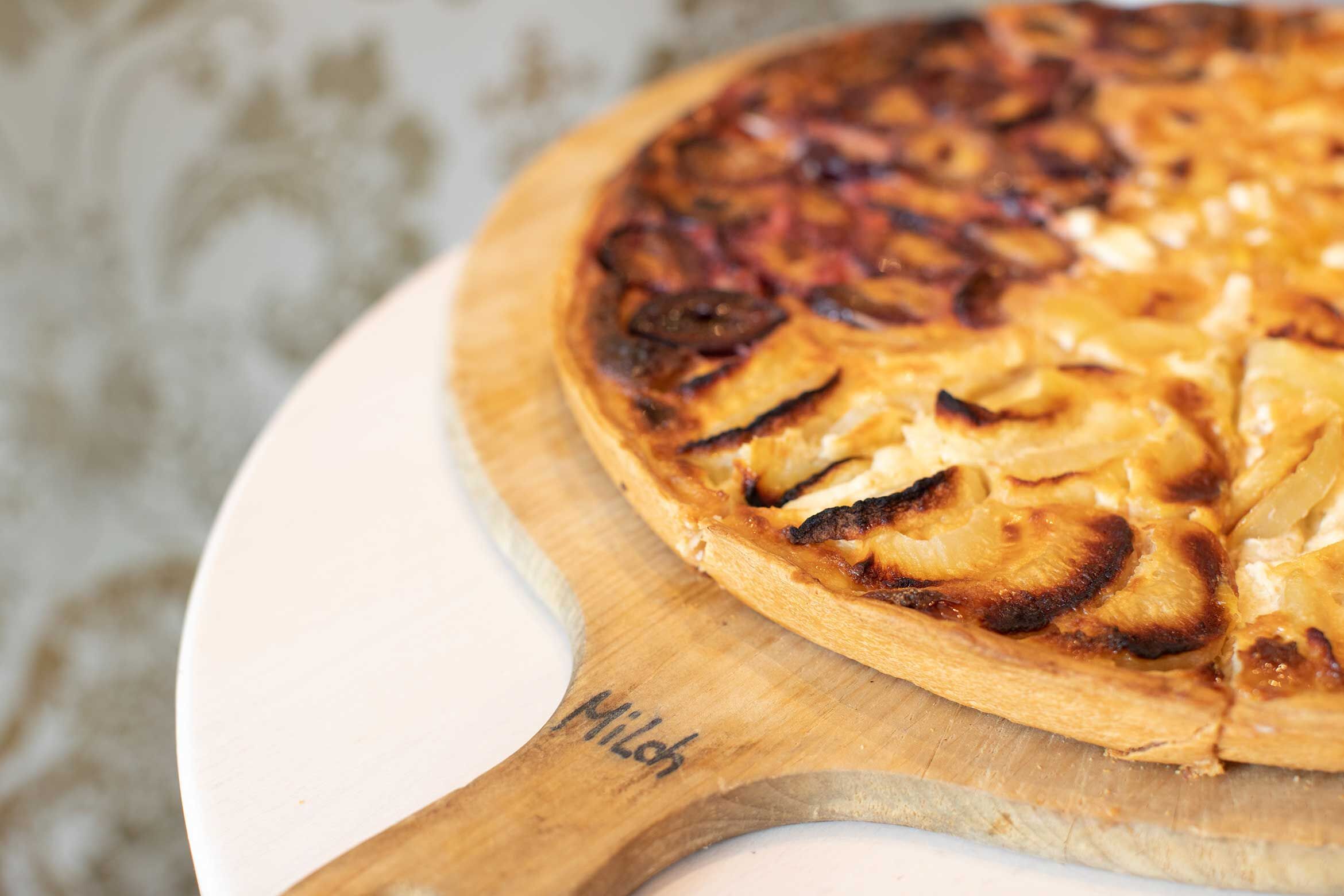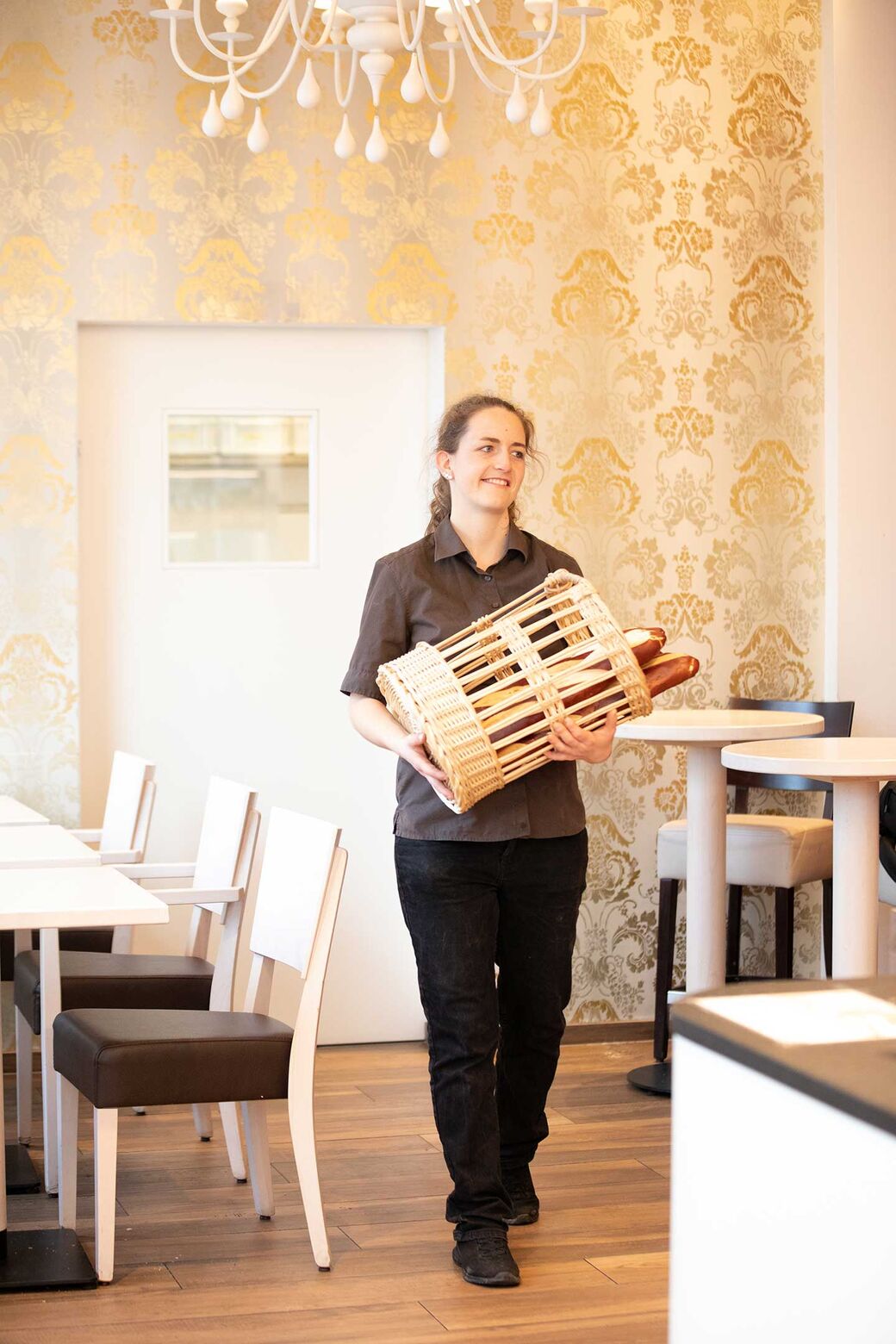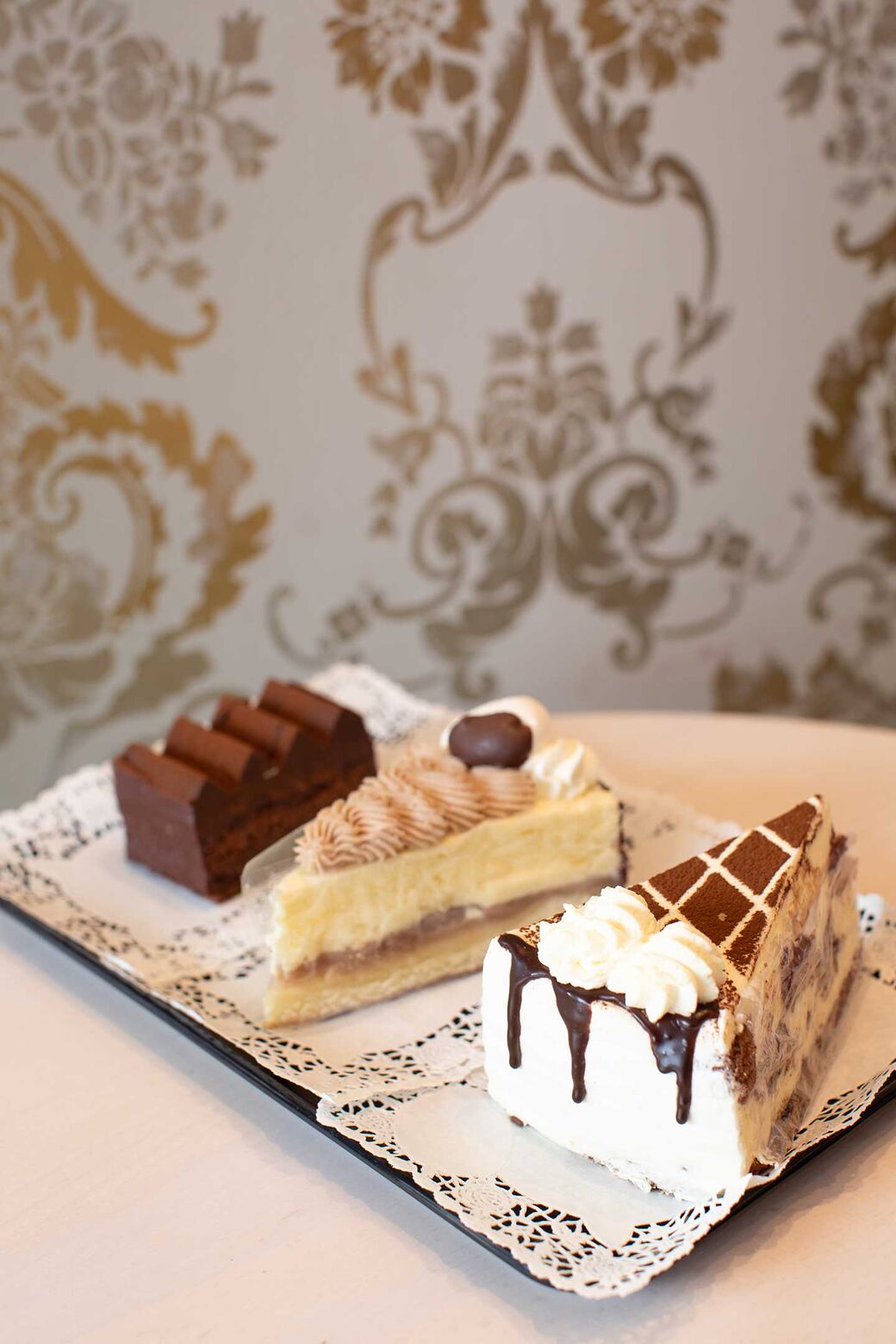 The Ma'adan Bakery doesn't sell any meat products.
Danny grew up in Zurich, not far from where the bakery is today. Before the Ma'adan Bakery opened, it was the home of the Keller bakery, which was famous for its Wähen, a special kind of tart. 'I remember how we used to press our noses against the window and drool over the Wähen,' says Danny. But at that time the bakery wasn't kosher.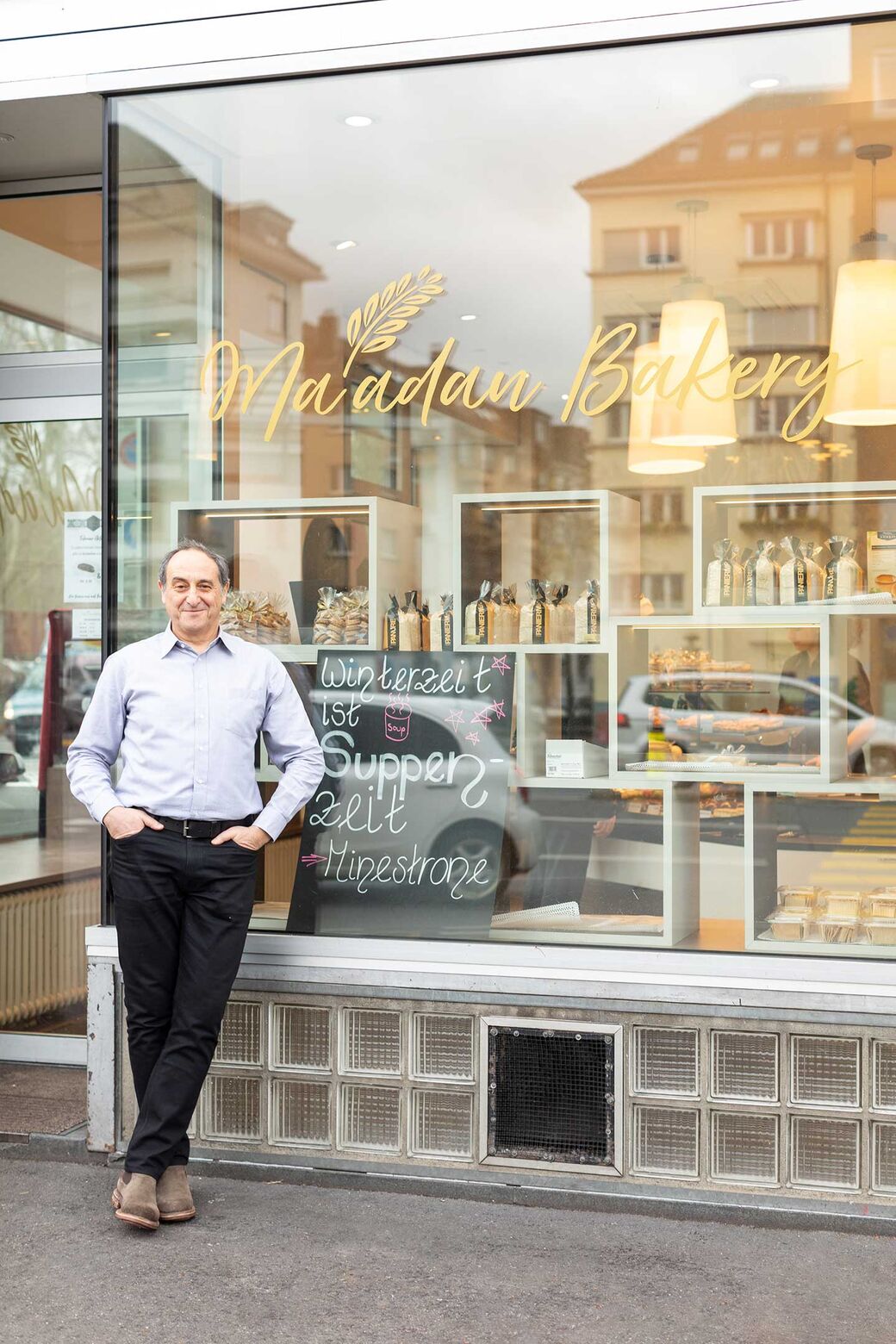 So where does the Jewish community buy its bread if there are no Jewish bakeries? Danny explains: 'We have an agreement with major distributors in the retail trade. They tell us which products are kosher.' The Community of Interest for Kosher Foodstuffs (IGFKL) checks this and draws up lists of permitted foodstuffs. If anything changes in the production process, people receive a message telling them that a certain product is no longer kosher. For example, the main distributors no longer supply a kosher version of the chestnut purée dessert known as vermicelles. So the Ma'adan Bakery has begun making its own chestnut purée, thereby creating a kind of monopoly on kosher vermicelles. Danny couldn't be happier: 'It means our vermicelles is now a special treat for our fellow Jews.'
Address
Ma'adan Bakery
Schimmelstrasse 1
8003 Zurich
+41 44 762 40 60
Website
Opening hours
Monday to Thursday, 7 am – 6 pm
Friday, 7 am – 3 pm
Sunday, 8 am – 3 pm
View posts by interests, or use the proximity search and additional filters.
Try it out
.
Save posts as favourites – simply click on the heart symbol in the upper right corner of the post.